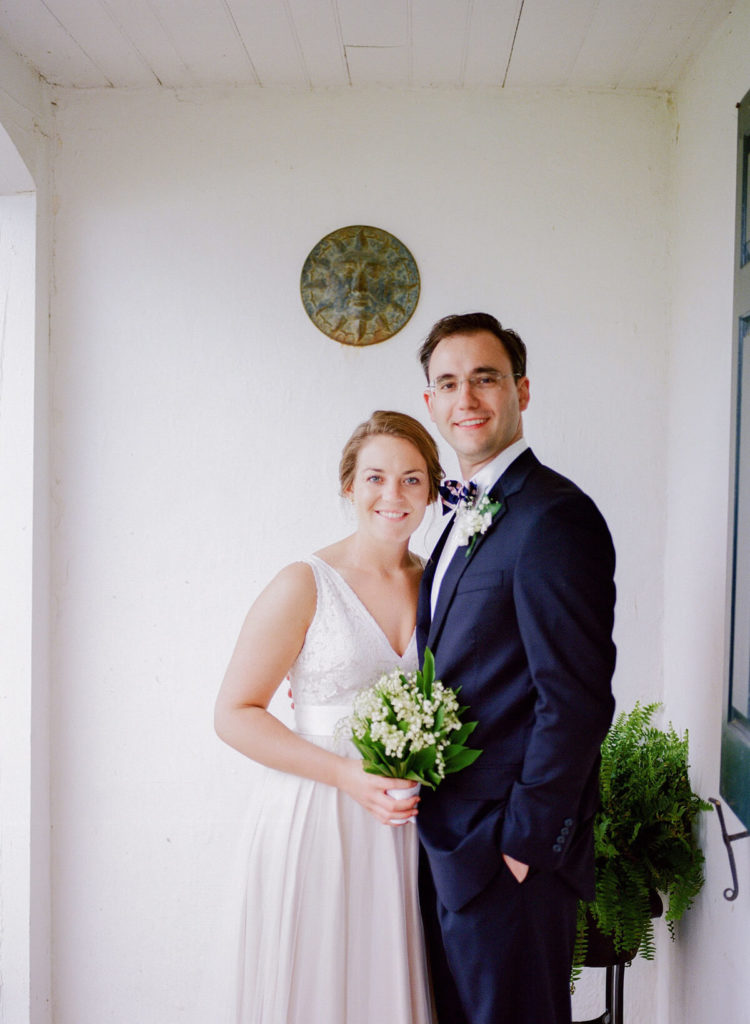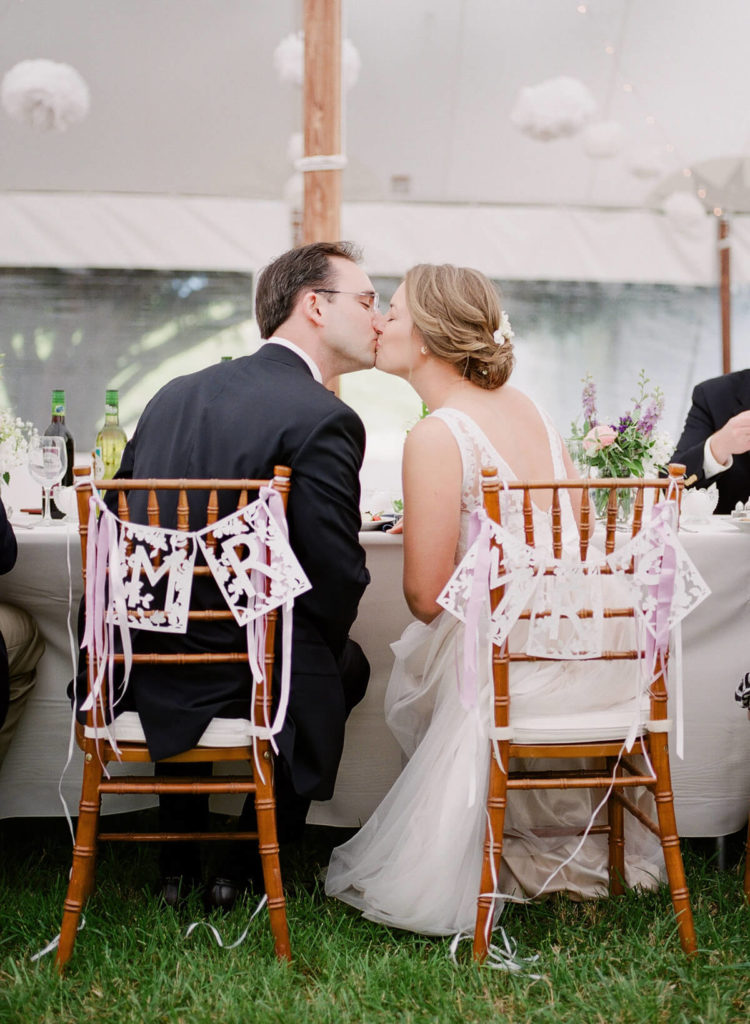 Occupations: Christina is the Assistant Director of Annual Leadership Giving at Penn State University; Thomas is the Director of Accounting.
Wedding date: May 14, 2016
Number of Attendees: 220
Number of Attendants: Six groomsmen, six bridesmaids, one flower girl and three ring bearers.
How You Met: A Penn State University Golf Clubhouse dedication ceremony. Christina, a member of the women's varsity golf team, gave Thomas and his brother a tour of the new facility.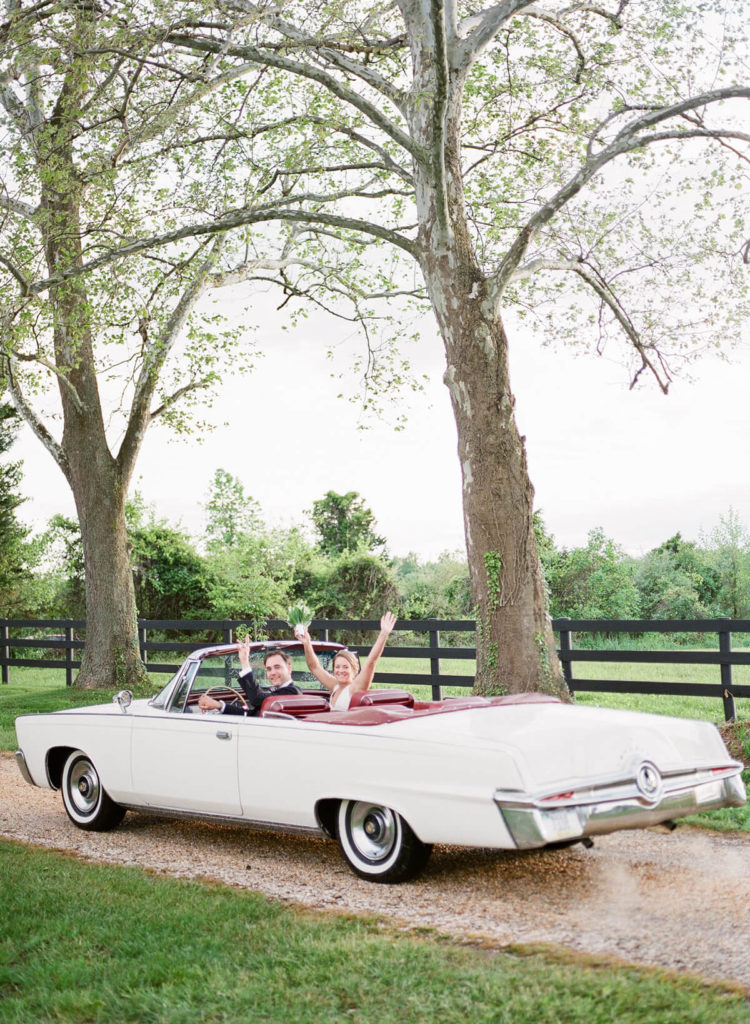 The Engagement: During a trip that was a complete surprise for Christina. Not until they checked in and got their boarding passes did she know where we were going. They went to Carmel by the Sea, California, and Thomas proposed on the beach by saying that the golf course off in the distance was Pebble Beech Golf Club and that they'd be playing there tomorrow and that they needed to use special golf balls. He gave Christina a Titlist 10 (for the year they met) with the question, "Will you Marry me" on the side. They played Pebble Beach the next morning and had a great rest of the trip in Carmel and various parts of California
Wedding Design Inspiration: English garden countryside.
What Was Unique and Special About Your Wedding Day: The entire day was so special and they thoroughly enjoyed being surrounded by the people they love and care so much about. Christina and Thomas celebrated with family and friends on the private Randalia Estate belonging to the bride's parents. It has been in the family since the original building was constructed in 1690, the farm being part of a land grant from Lord Baltimore. That building is now the family's living room, and while it has been added onto, the home has been backdrop to many weddings, including Christina's ancestors.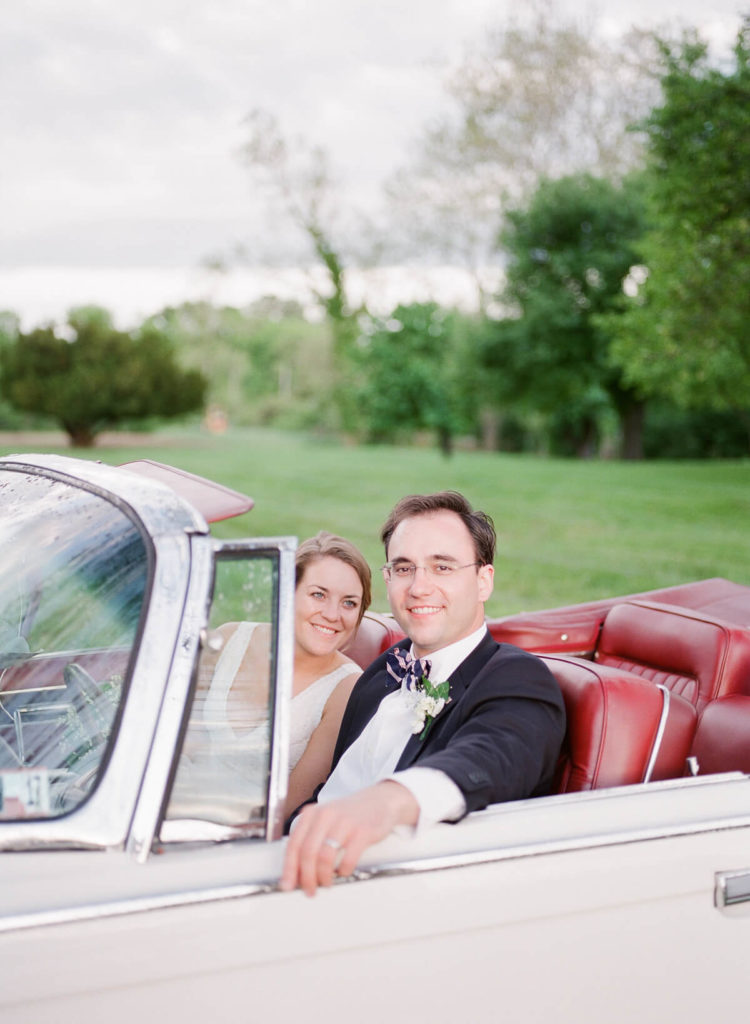 Favorite Details: The beautiful sailcloth tent with wood posts. And the Champagne flower brigade where all of Christina's lady friends gathered to enjoy champagne and arrange the flowers for the wedding. The use of Thomas' 1965 Chrysler Imperial Convertible for wedding party and transportation; it was his grandfathers and Thomas and one of his groomsmen restored it while in college.
Piece of Advice: Don't sweat the small stuff. It'll be what it will be, and as long as you're having fun, everyone will have a great time. Enjoy it because the day goes by so quickly.
Most Unexpected Event On Your Wedding Day: The unexpected but wonderful cold front that came through. Nothing like a little weather action to make the day more exciting!