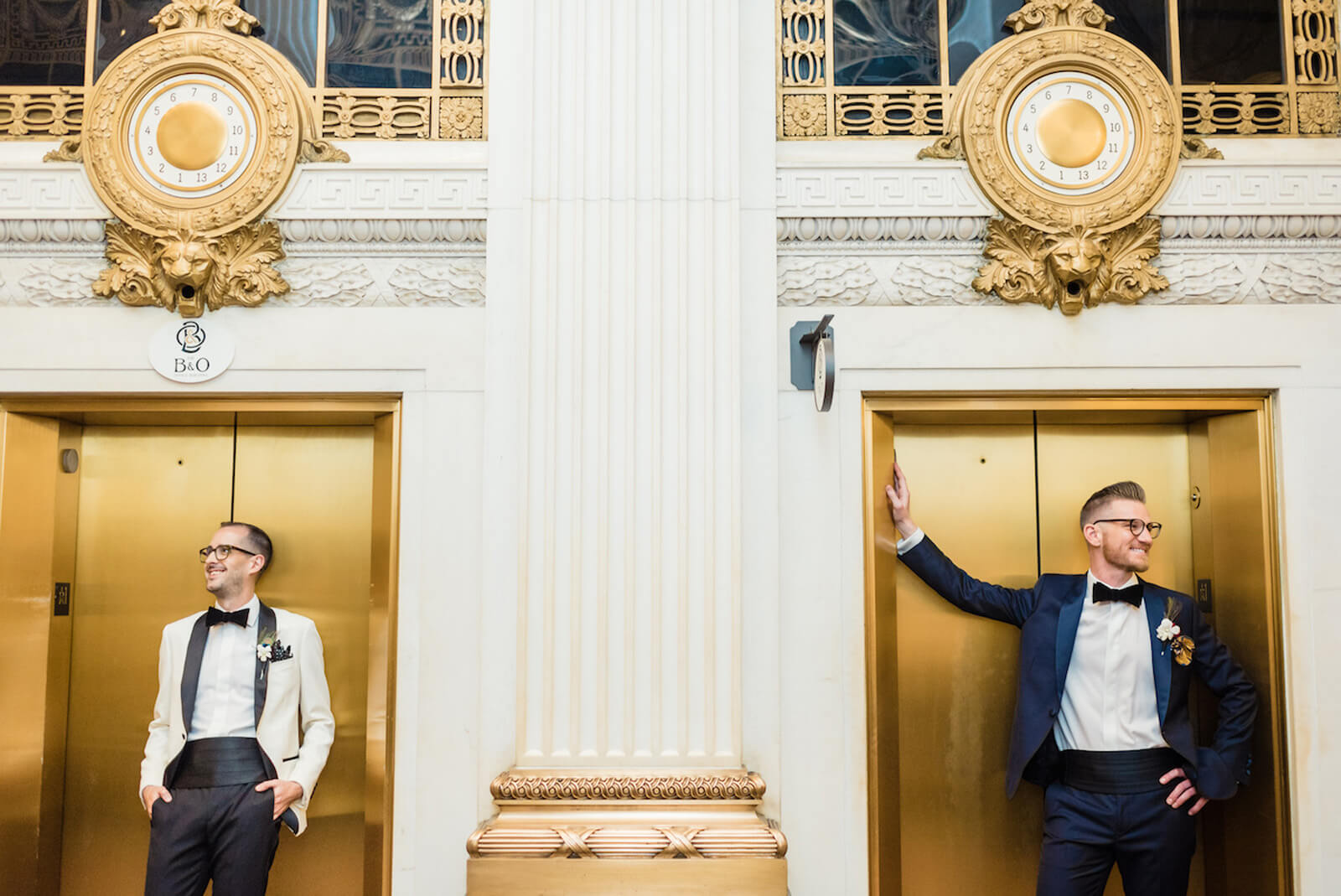 Occupations: Ryan is a creative director; Benjamin is a program manager
Wedding date: November 3, 2017
Number of Attendees: 140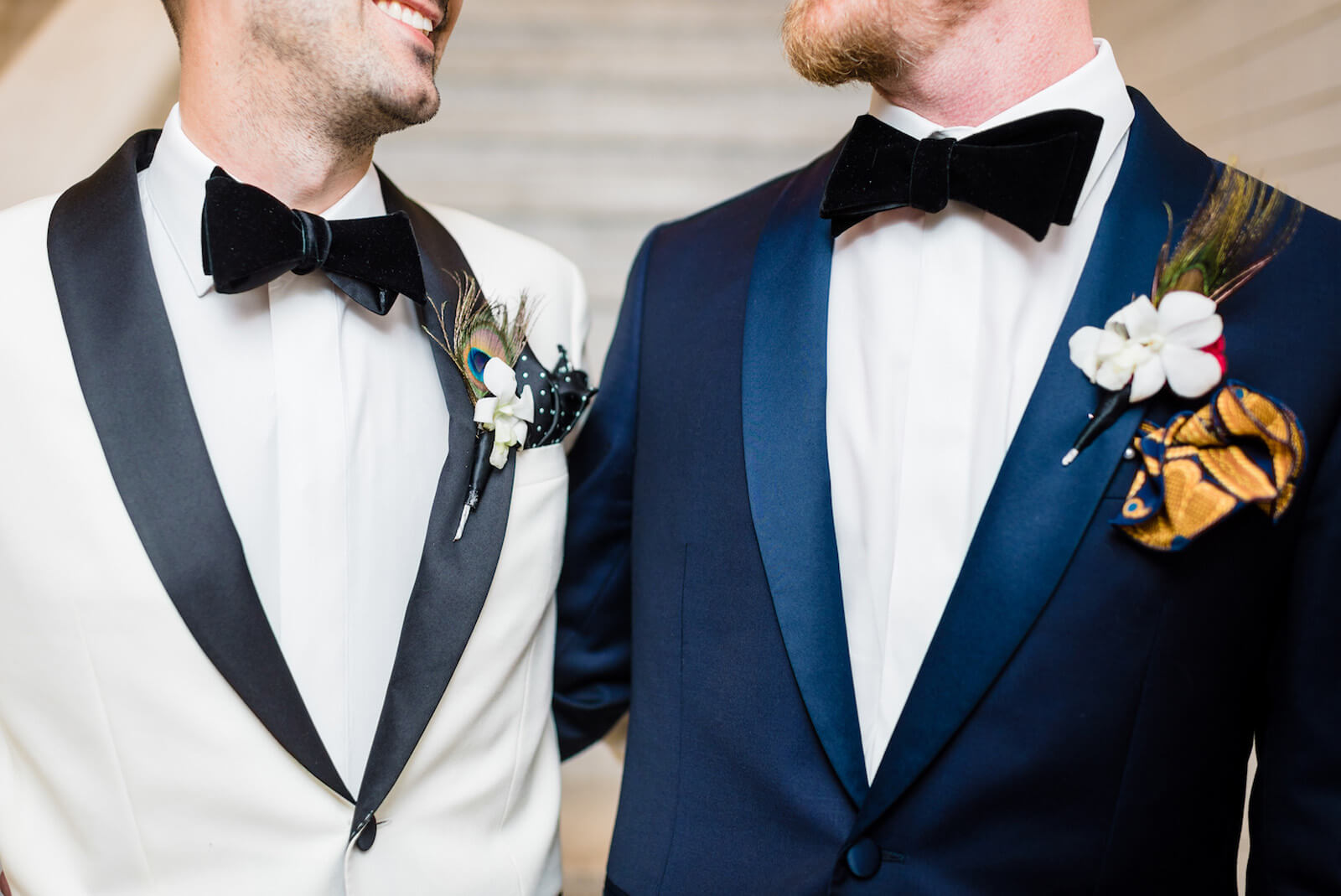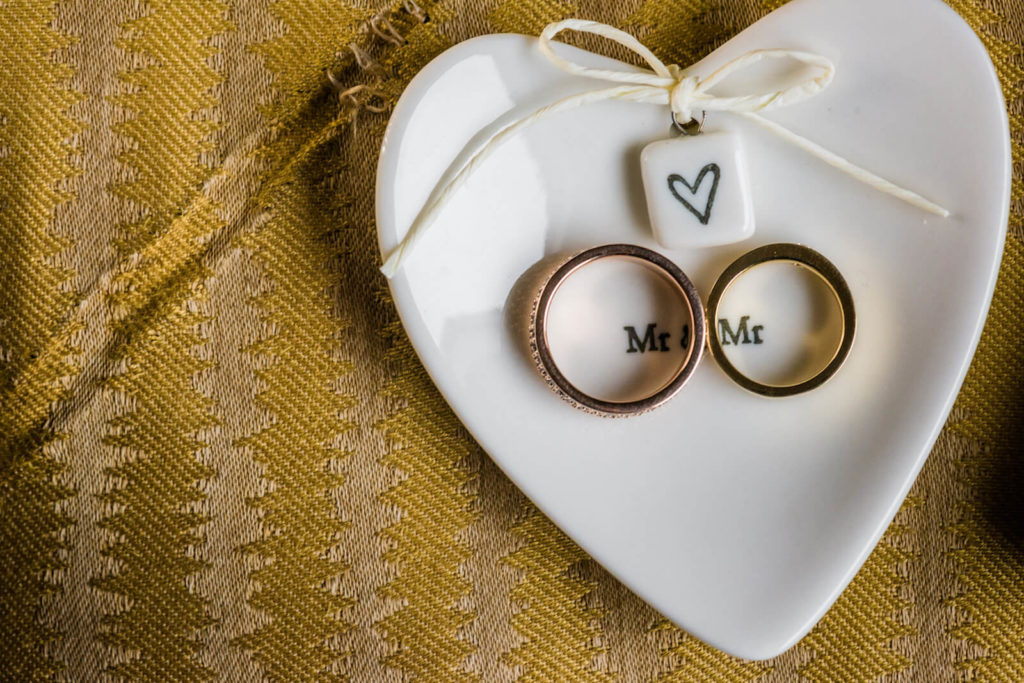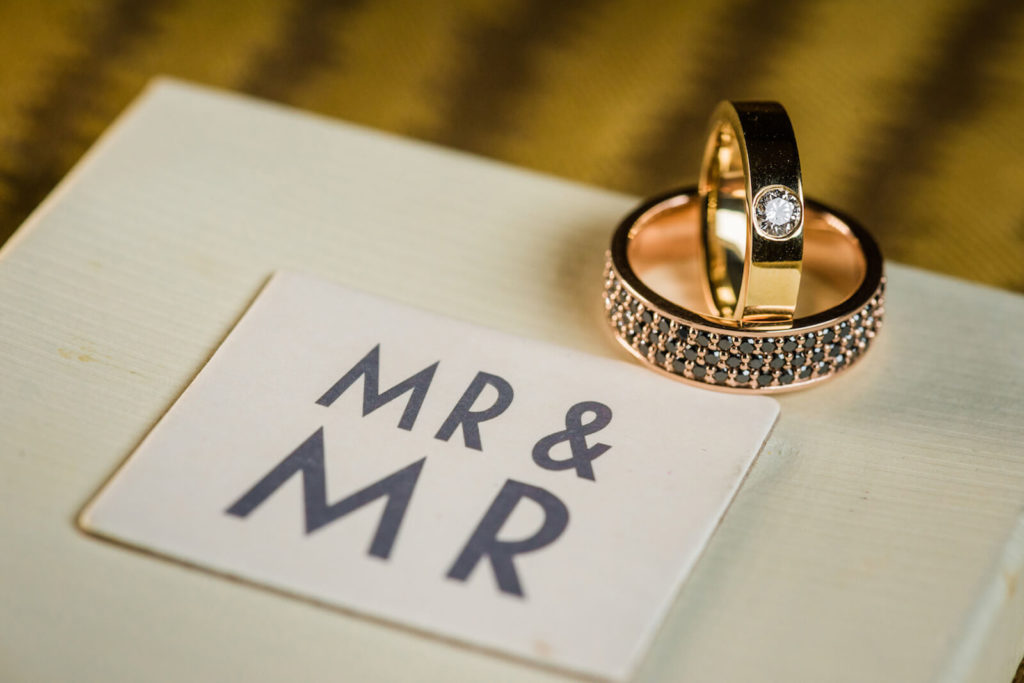 How You Met Our meeting was not by chance. In fact, we have our dear friends Buthna and Tina to thank for bringing us together. On a typical, cold February night in 2009, Buthna twisted Benjamin's arm to attend a surprise party that Ryan hosted for Tina's birthday. He may not have made an impression on Ryan at the party, but he sure did with his killer dance moves as the night progressed to a nightclub and the Mojitos were in full flow. The next morning, Benjamin called Buthna and remarked how much he really liked "this Ryan guy" seeming fairly confident of the impending relationship. As Buthna explained through her laughter, "this is the guy I've been trying to set you up with for a few months." Nearly eight years later, Benjamin proposed to Ryan
The Engagement I (Benjamin) proposed to Ryan on the sofa—both in our pajamas—in December of 2016. Our dog, Champers, was present. I presented Ryan with a Burberry bag that contained a card with news of an engagement trip to Copenhagen the following March. We threw a lovely and intimate engagement party in June 2017 in DC at Old Engine 12.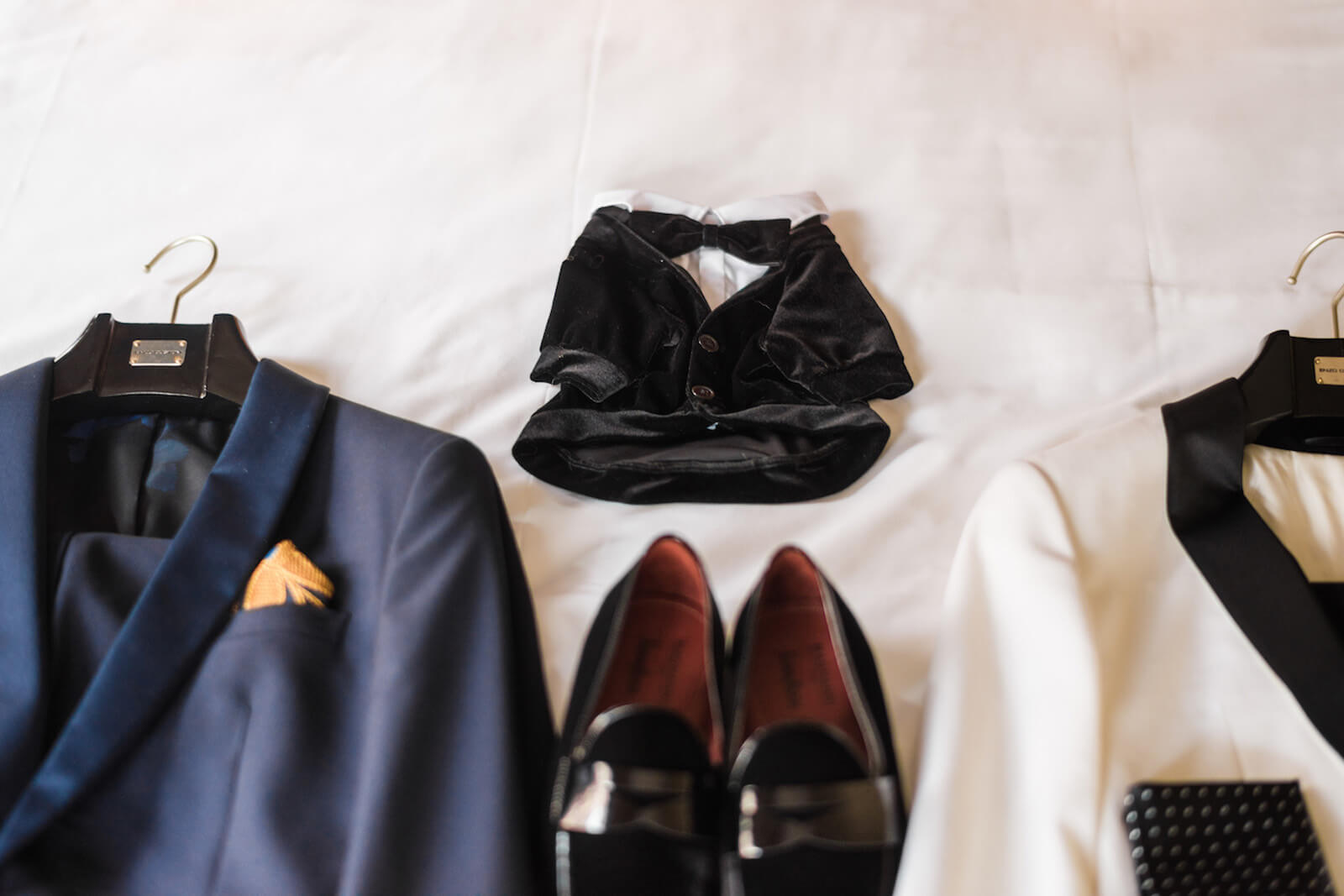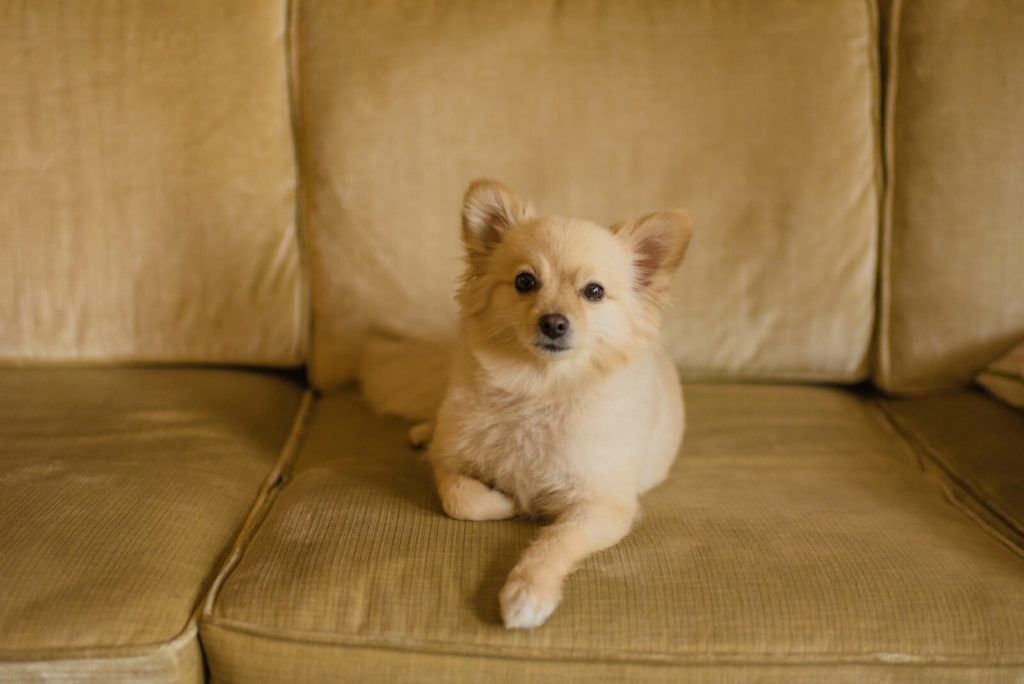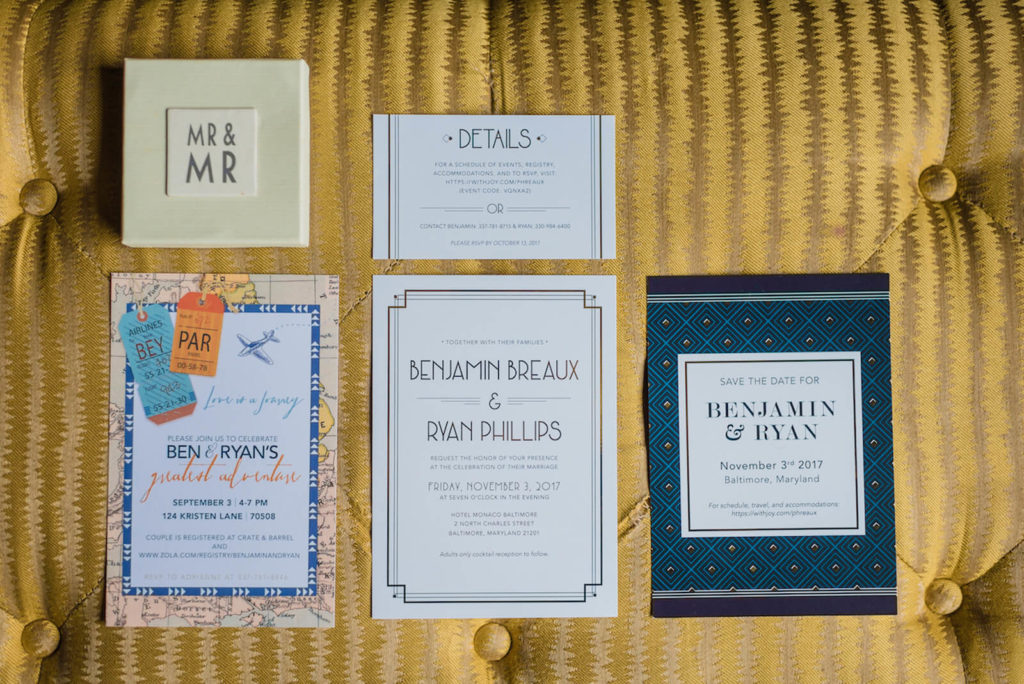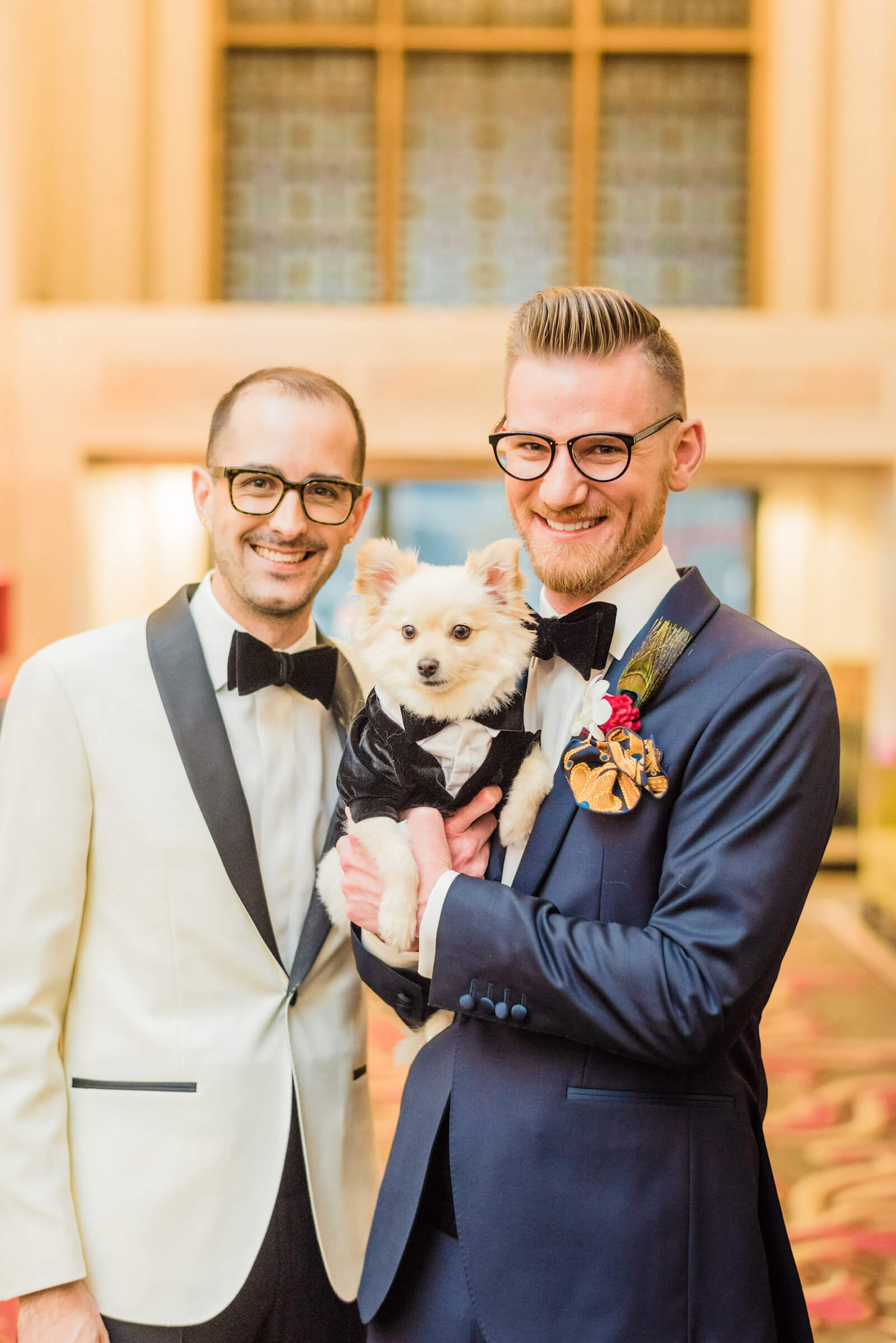 Wedding Design Inspiration A recurring wish from Benjamin was that everything needed to scream eleGANCE (pronounced el-uh-gahntz). Ryan kept Benjamin from getting distracted from every shiny object and ensured that all of the design elements fit together and matched their style and the decor of the venue.
What Was Unique and Special About Your Wedding Day Given that our friends and family are spread far and wide, the most touching aspect of our wedding was the time that we got to spend with everyone during that weekend. It is truly a humbling experience when people show up for you.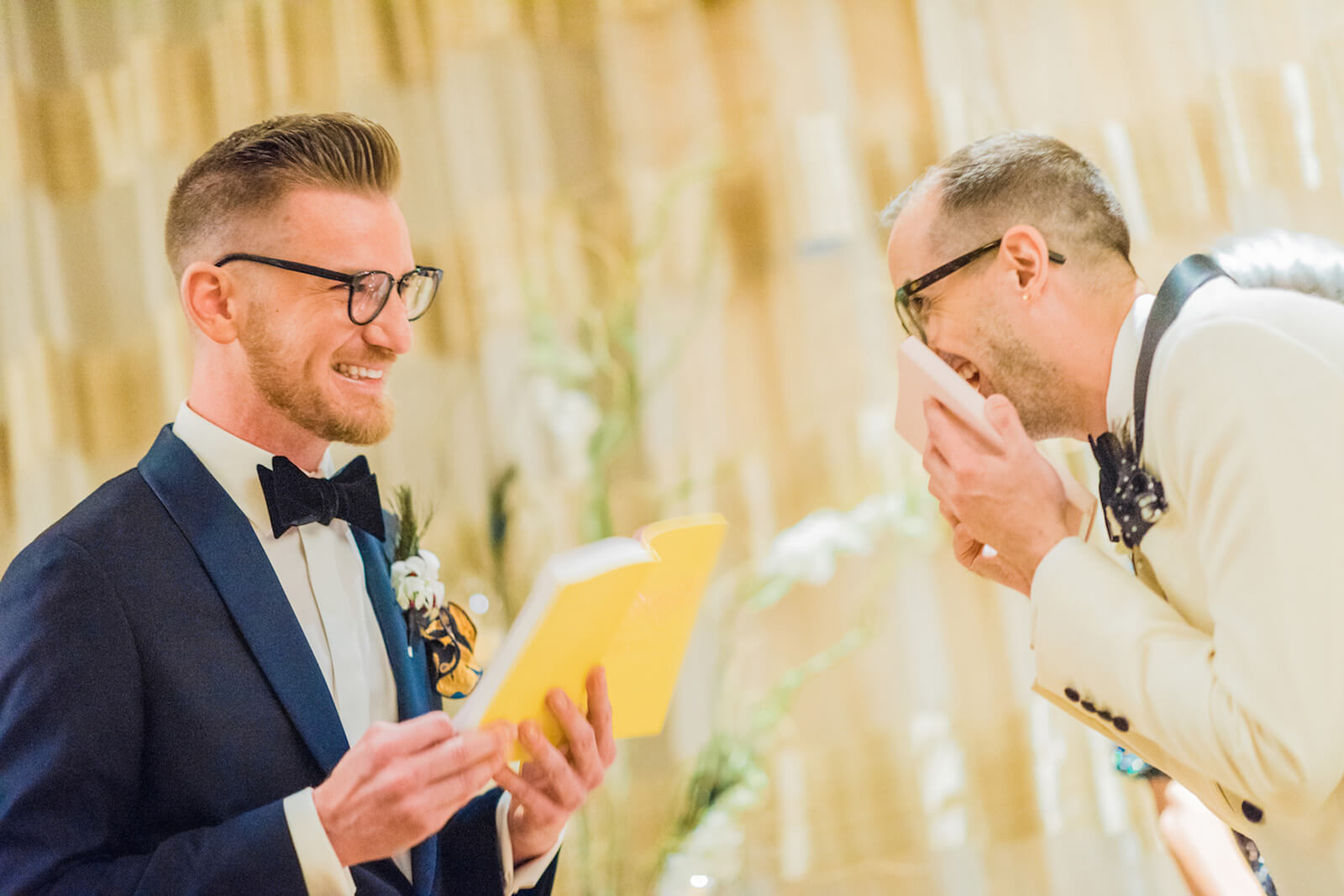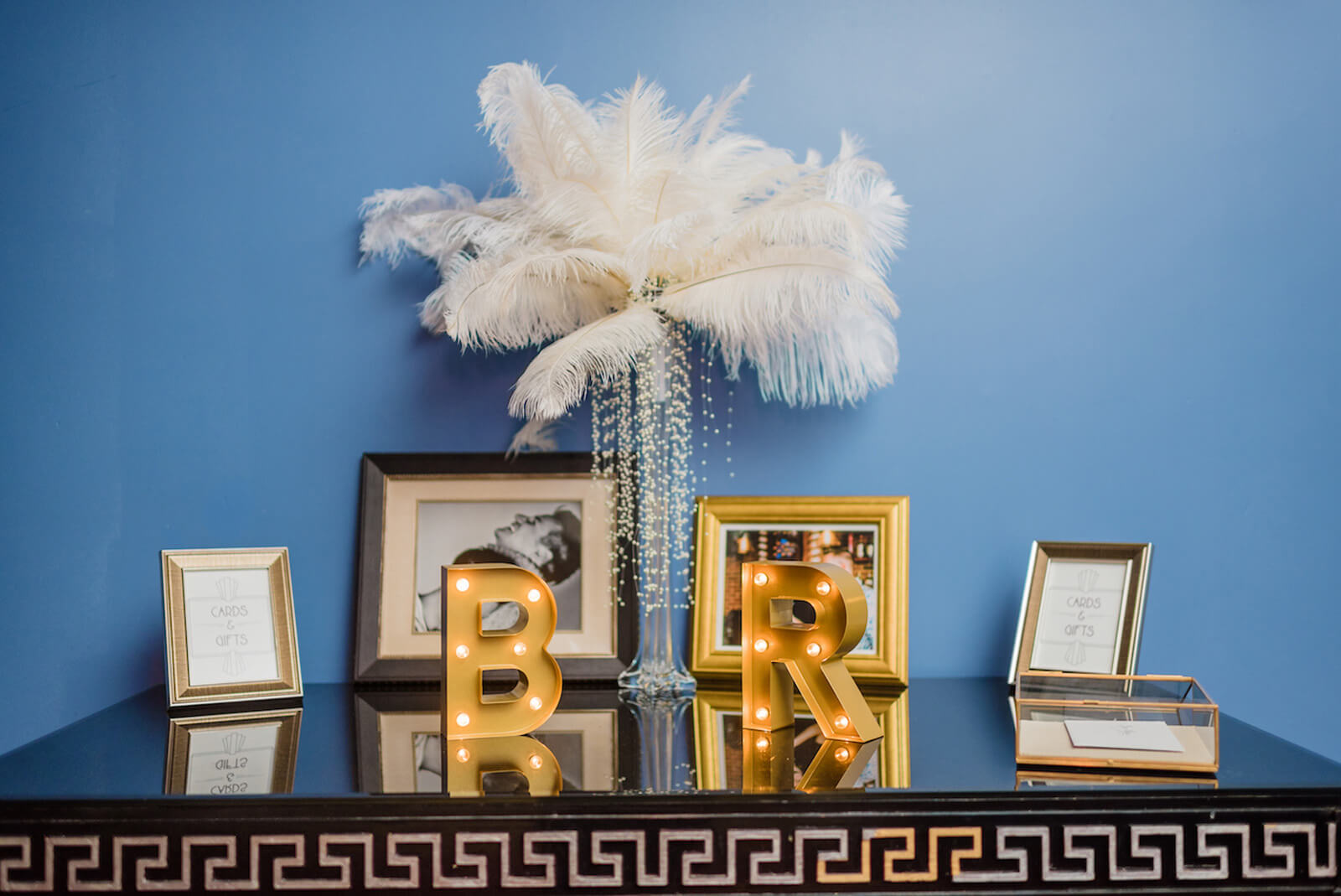 Favorite Details We were given unique journals as an engagement gift from a friend with the purpose of writing notes/thoughts to each other during our first year of marriage. Our first entry was the vows we wrote to each other. We asked the band to learn a song that was special to us—a song a little outside of their comfort zone, "False Alarm" by Matoma and Becky Hill. They did a wonderful job and we were thrilled to share our first dance as husbands to it. We LOVED our suits. We really sweated the details and considered the unique parts of our personalities while ensuring that the suits complimented each other.
Most Unexpected Event On Your Wedding Day My (Benjamin) sisters performed a dance to a favorite song of my childhood ("Love Shack" by the B-52's). It wasn't totally unexpected, as it's become somewhat of a tradition, but their moves, sass, and creativity brought the house down. The crowd ate it up.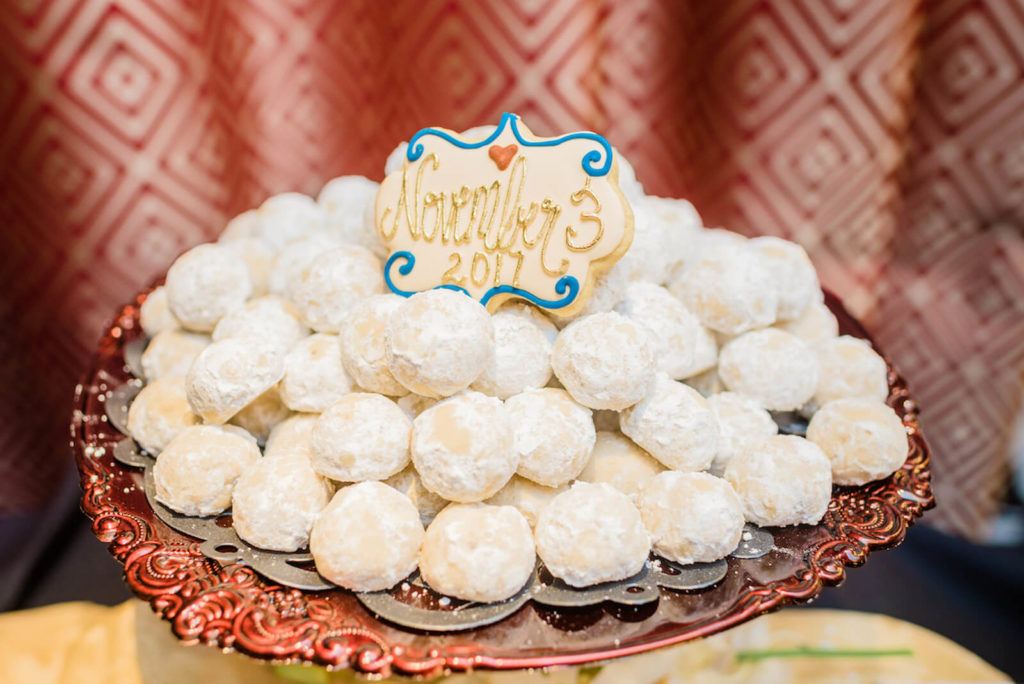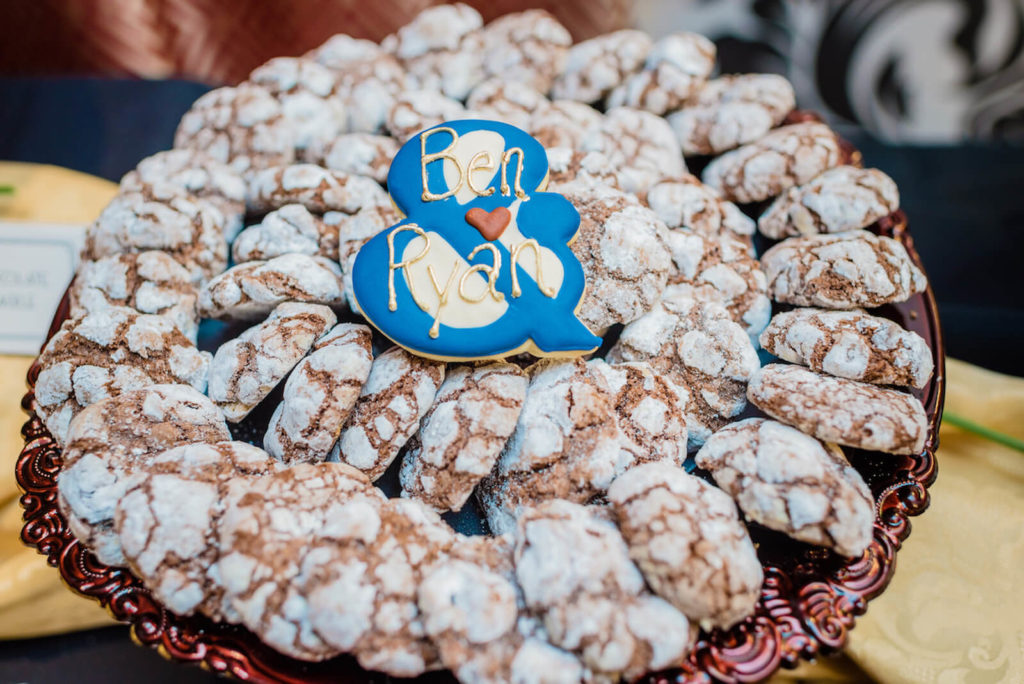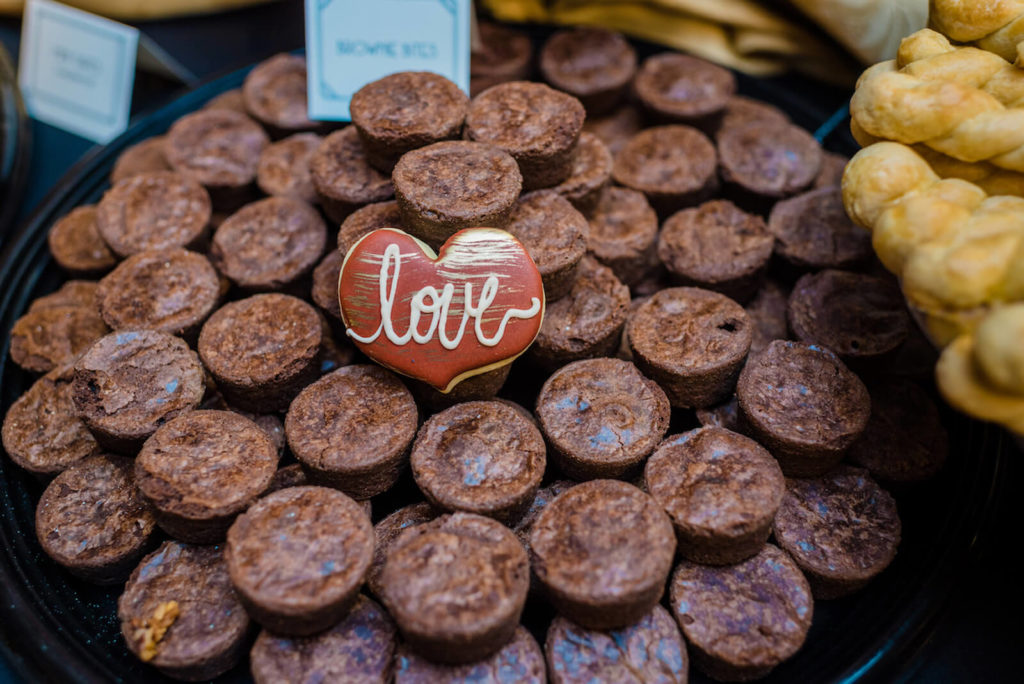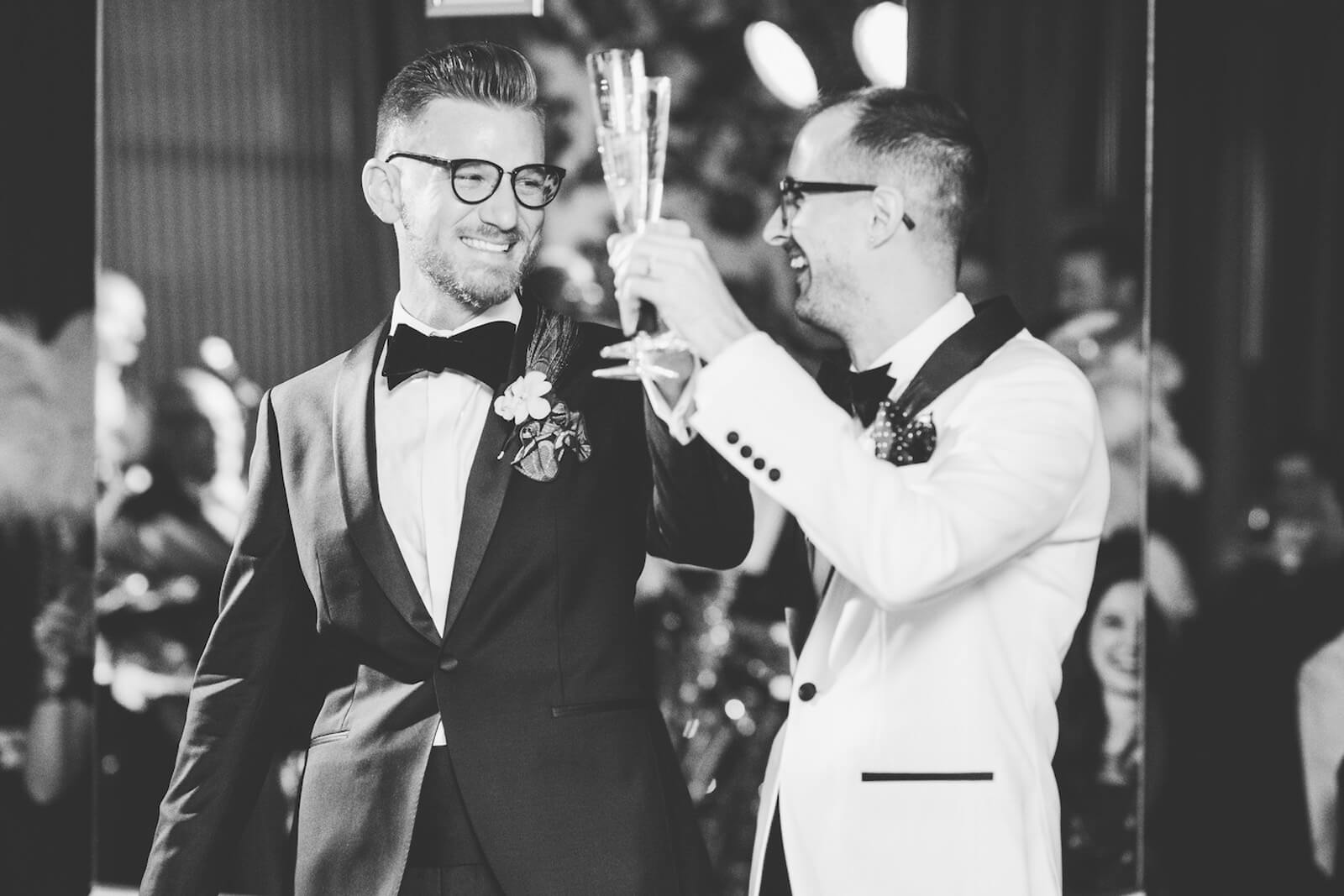 Piece of Advice: Focus on the ceremony. We took great care in creating our ceremony structure and content. Do what is right for you and don't worry about "the norm". Several of our guests remarked that it was the most intimate and heartfelt ceremony they witnessed. Even when planning for it, we underestimated just how amazing it would feel to share our love with our friends and family.