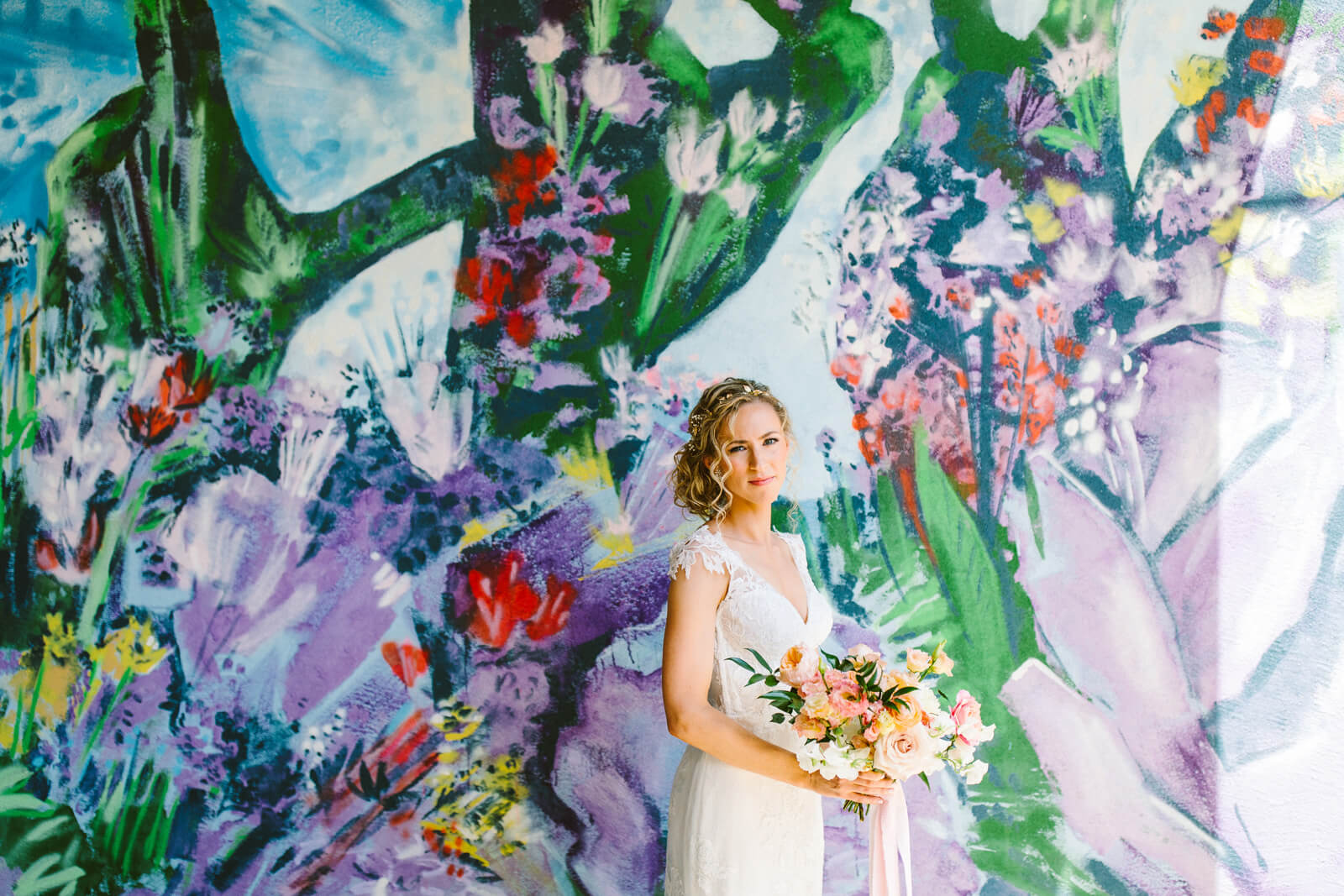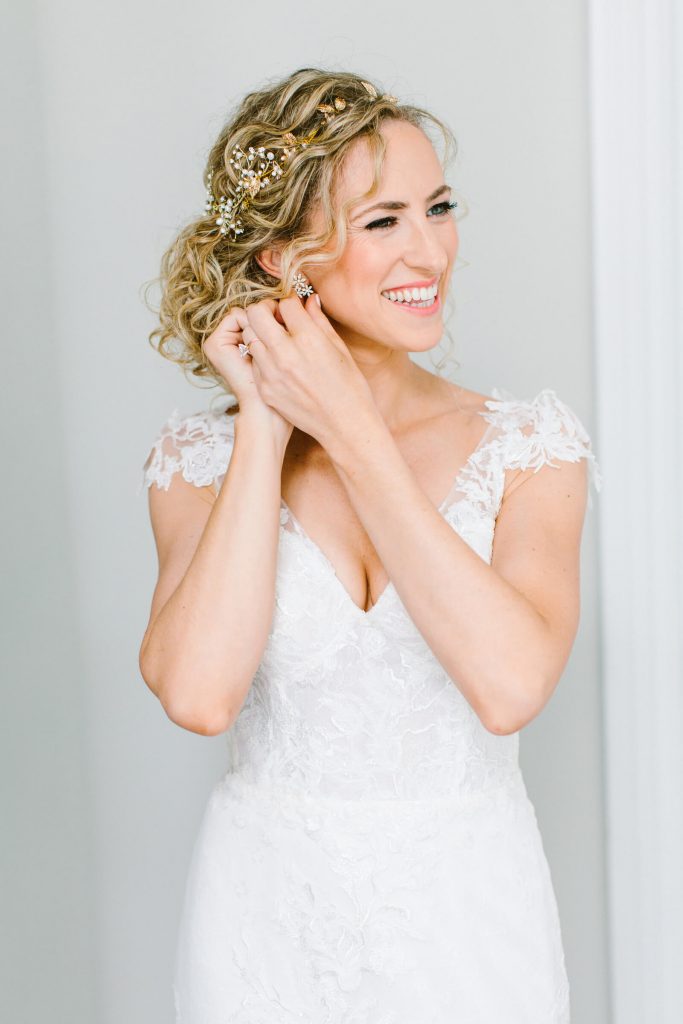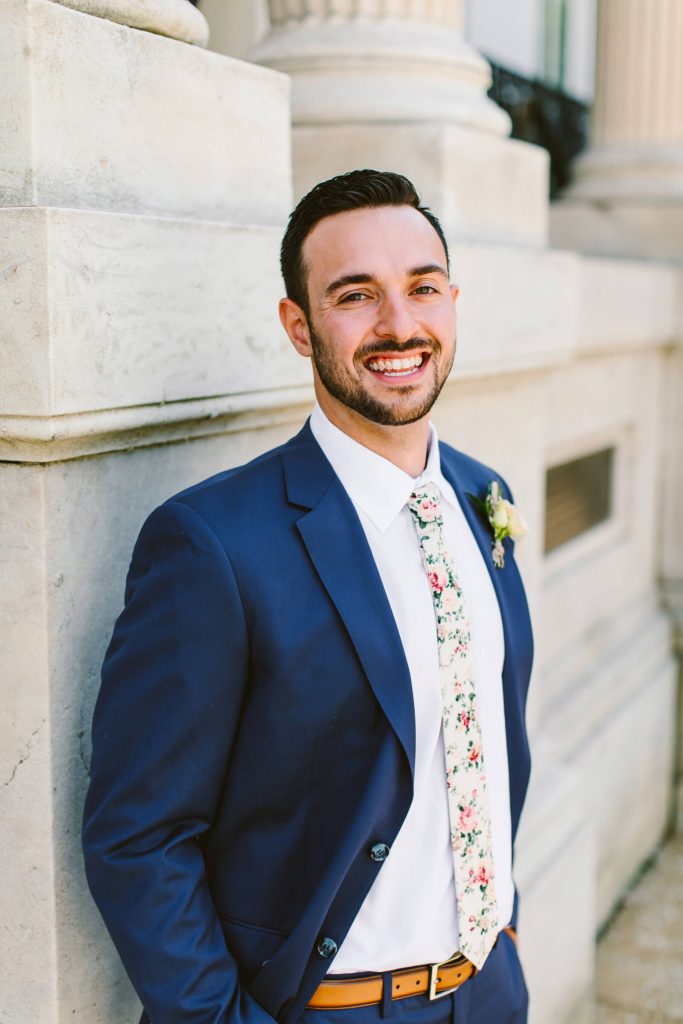 Occupations Meg works as a clinical psychologist at Kennedy Krieger Institute; Pete owns a business, Teacher Props,  that helps Baltimore teachers find quality housing and supports them in transitioning smoothly into the city.  Pete's full-time job involves working between Baltimore City Public Schools and Under Armour's Philanthropy team in leading initiatives that support student athletes. 
Wedding date June 21, 2019 
Number of Attendees 160
Number of Attendants Six bridesmaids, seven groomsmen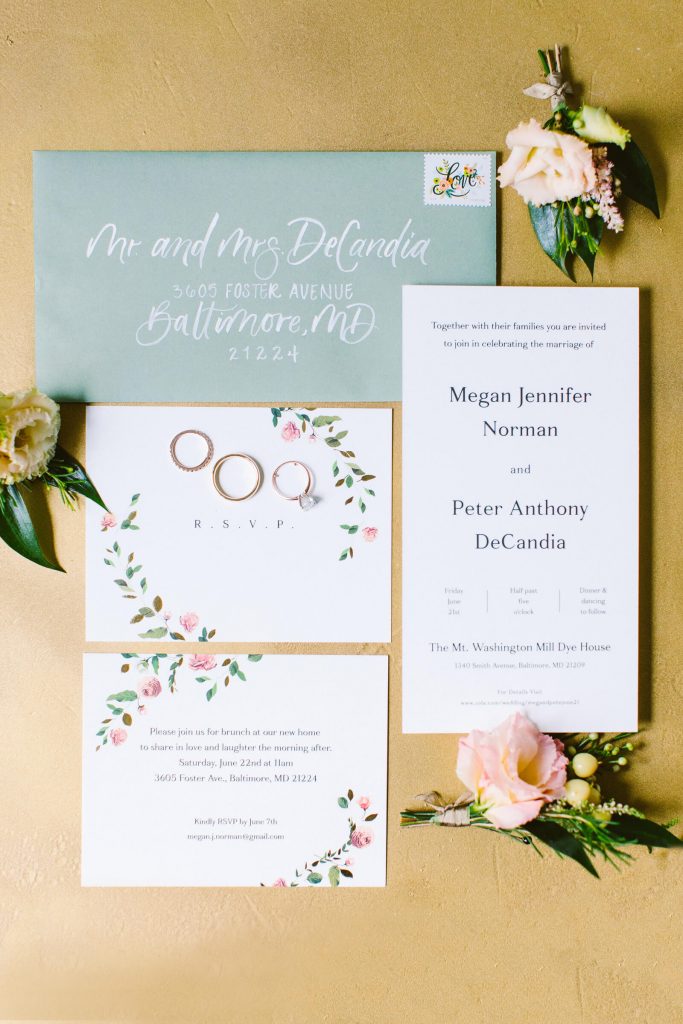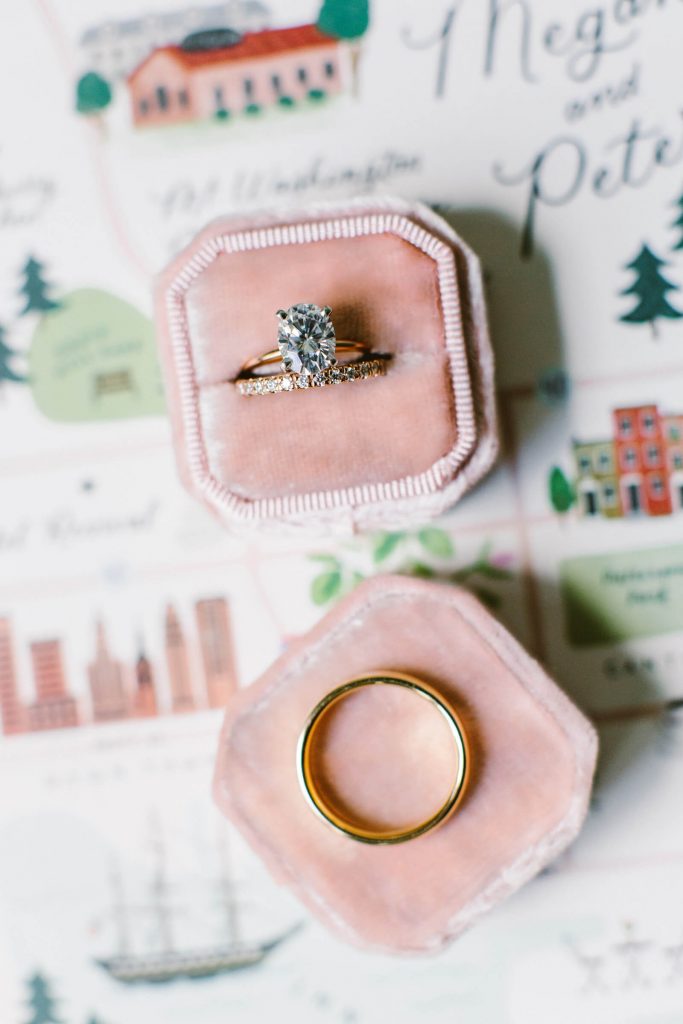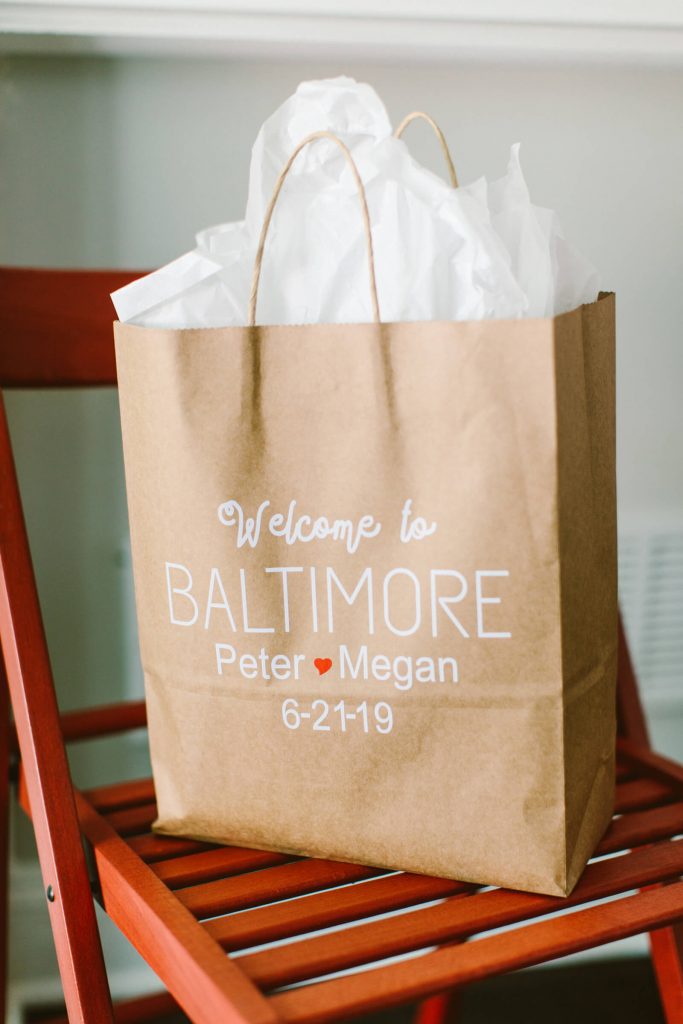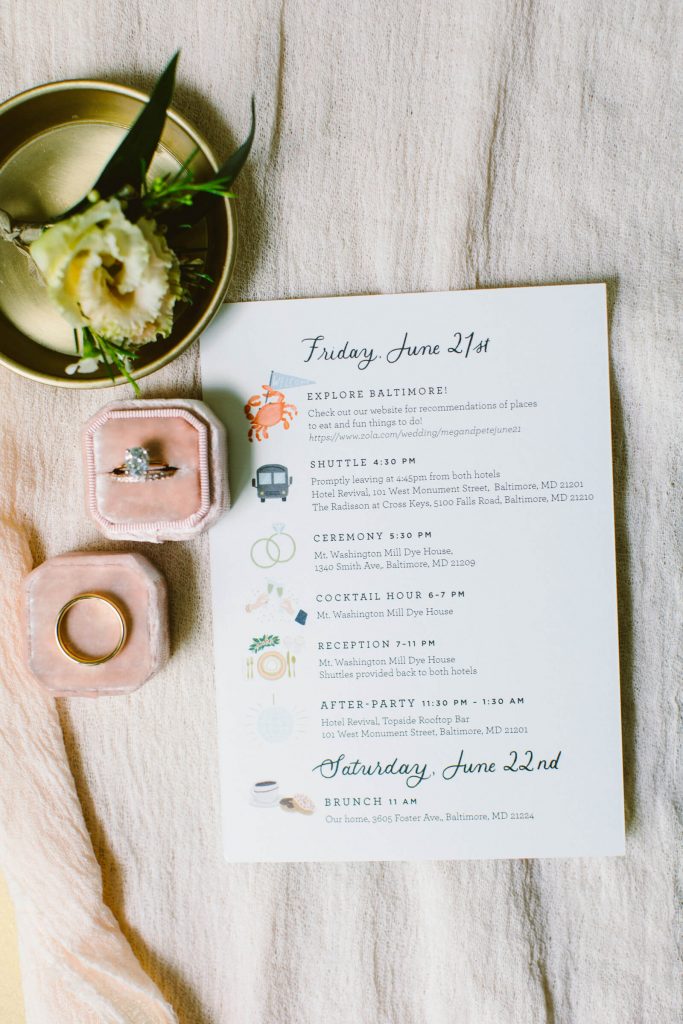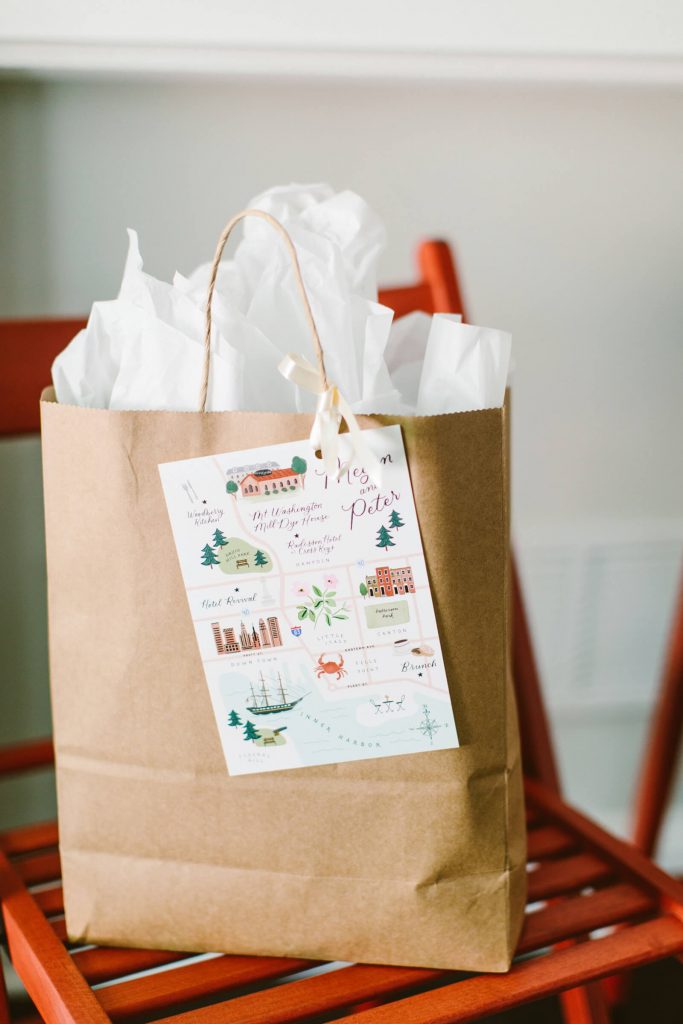 How You Met We met in 2013 shortly after college while teaching in Baltimore through Teach for America. I was a second year high school science teacher and Pete was in his first year, struggling to figure out how to teach high school math. We had mutual friends within the program that had mentioned that we had to meet and of course our first introduction was on the dance floor of Stalking Horse in Federal Hill.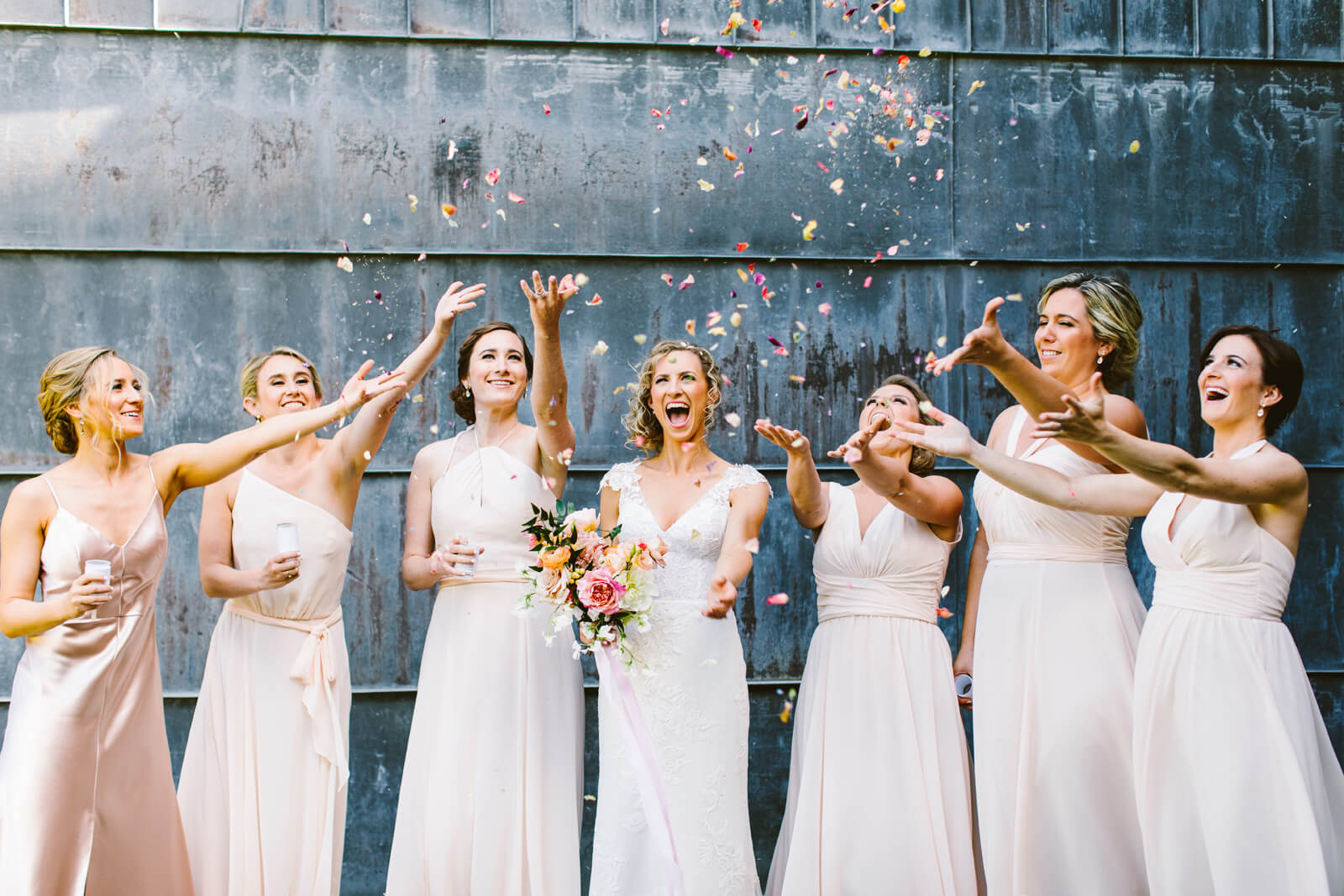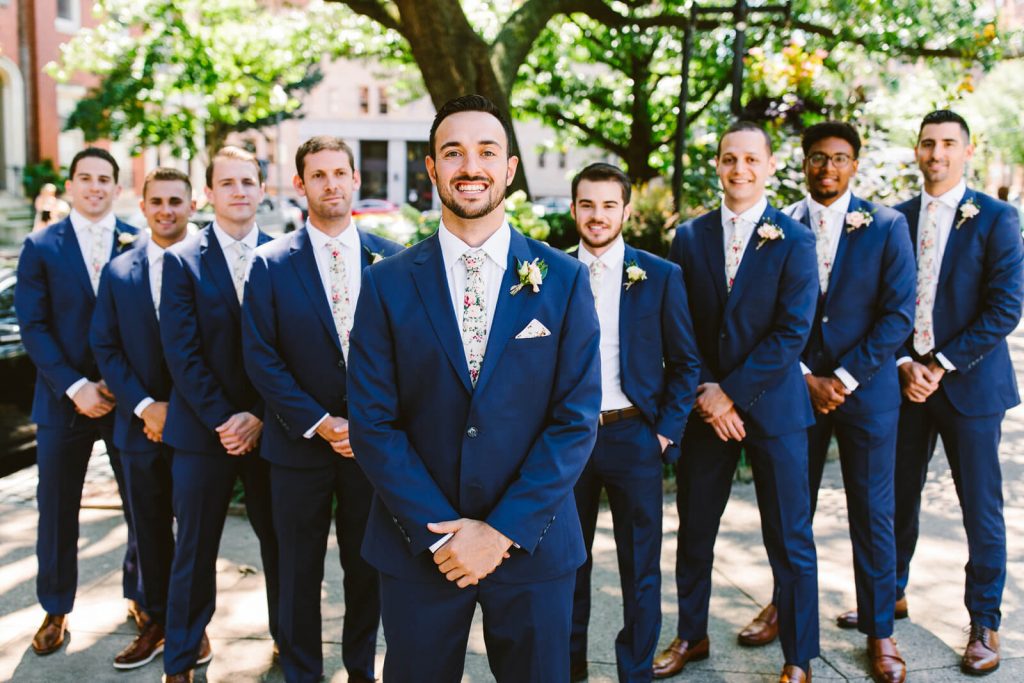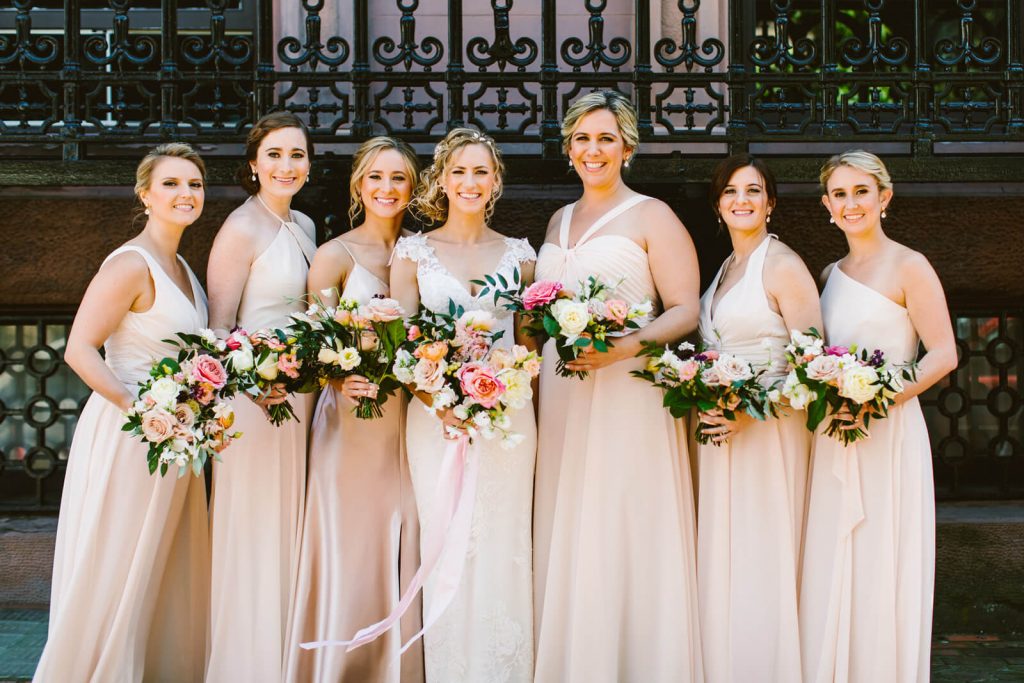 The Engagement We love the charm of Butcher's Hill and since we started dating it has always been a tradition of ours to wander around the streets and ogle at the charming homes, dreaming of a day we could purchase a rowhome there. Pete worked with a woman who owned a beautiful rowhome on the 2000 block of E. Pratt street in Butcher's Hill and requested the keys to the vacant house for his proposal. At the time, I was living in Philadelphia and Pete and I were in the home buying process for when I returned to Baltimore a few months later. So when I came to visit Baltimore for the weekend he told me to meet him at the house in Butcher's Hill to begin touring homes for purchase. When I arrived the door was open, and he had created a beautiful path of roses leading up to the roof deck where he proposed overlooking our favorite city. Our parents arrived shortly after and we enjoyed a drink together at Salt, a short walk away. After a celebratory drink the plan was to have an intimate dinner at Little Havana, in Fed Hill, where Pete and I had our first date. When we arrived I found all of our close friends and family there for a surprise engagement party. It was an absolute blast and of course the night ended with some fun dancing at the bars in Fed where Pete and I first met.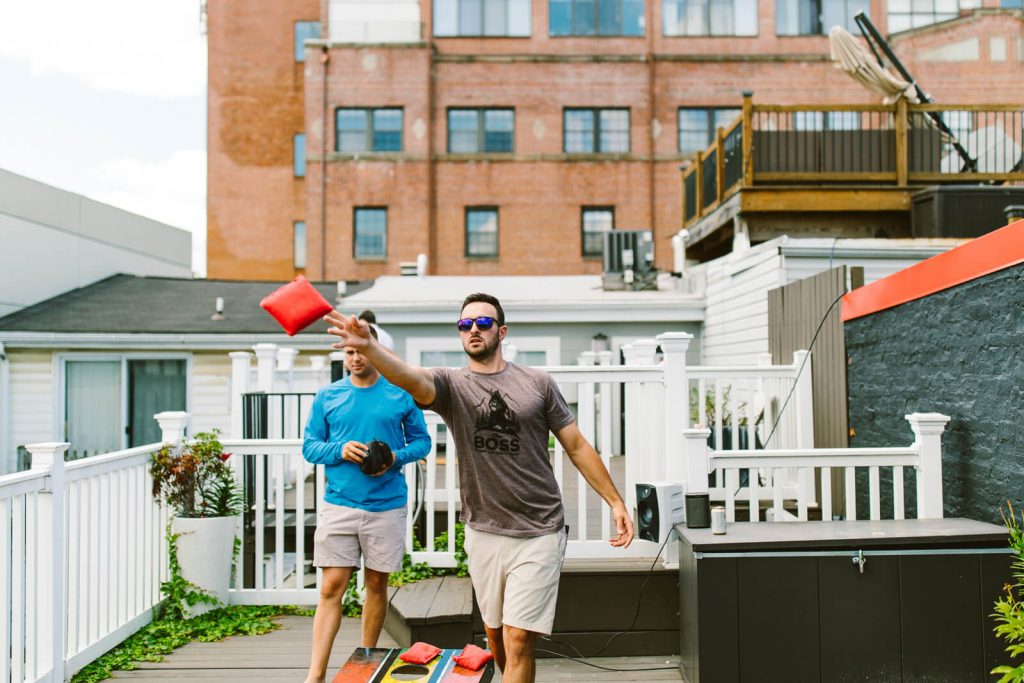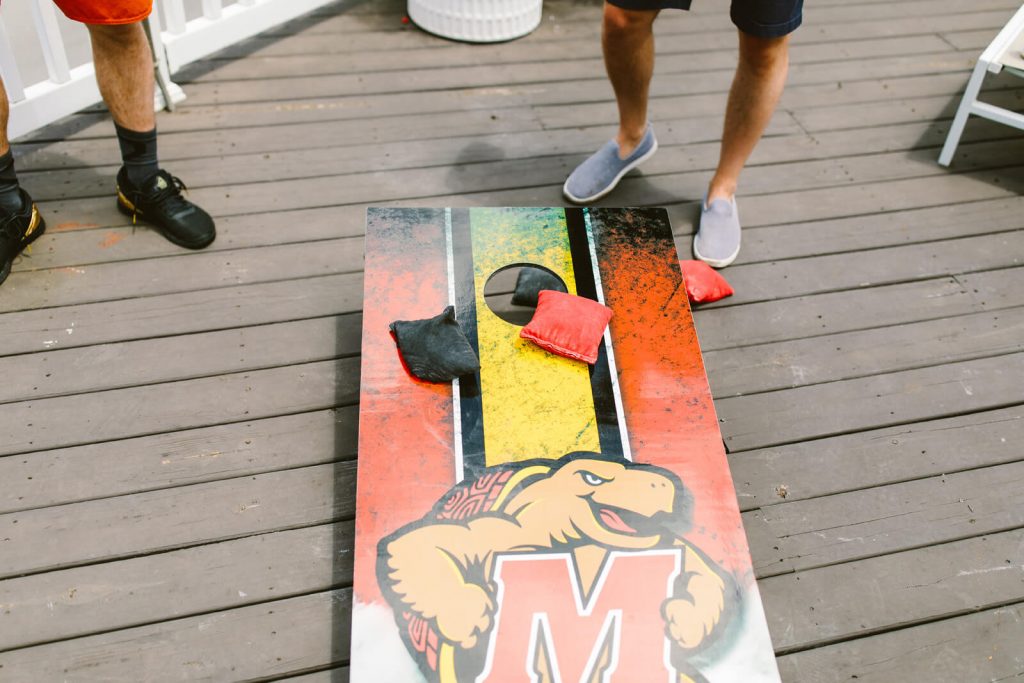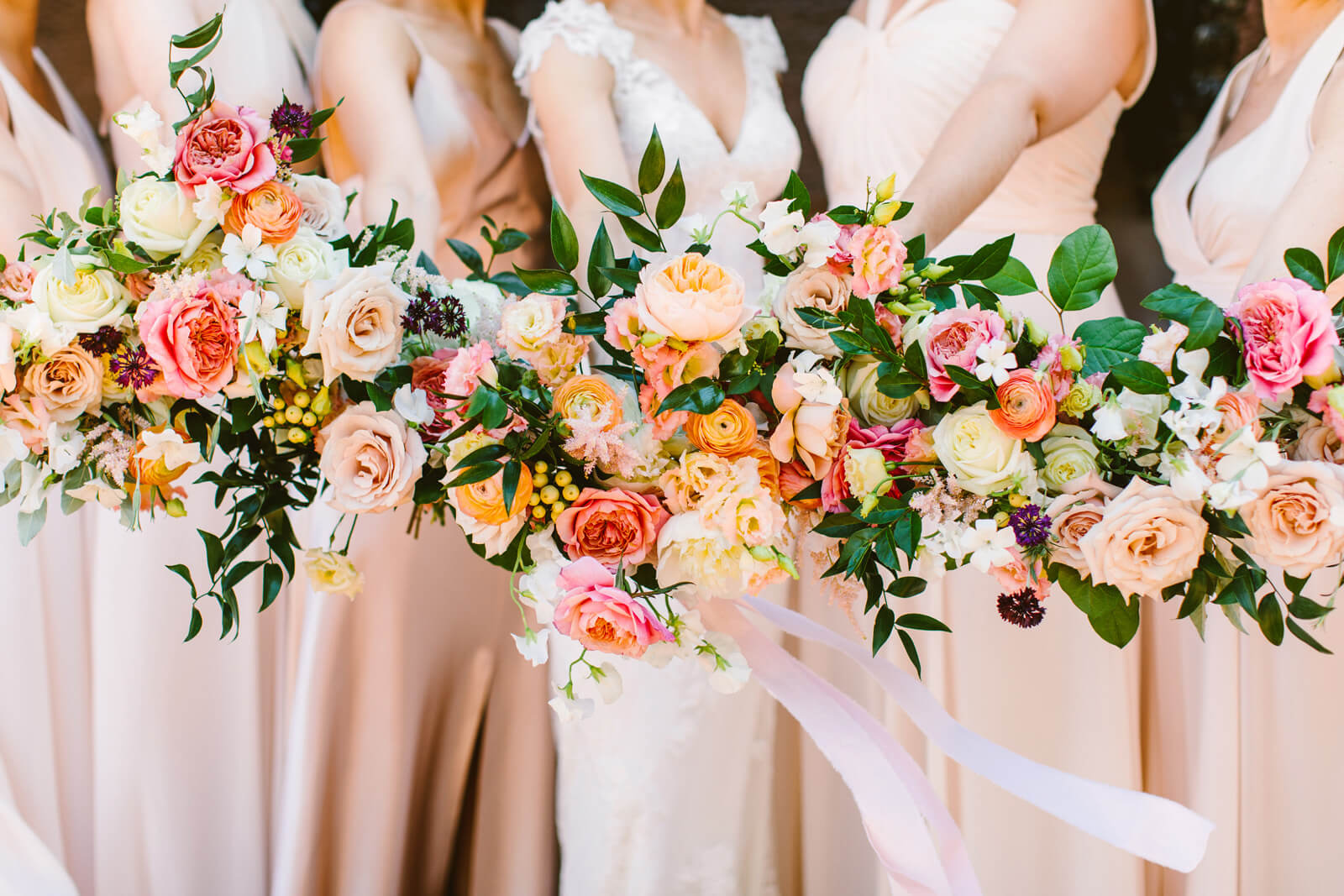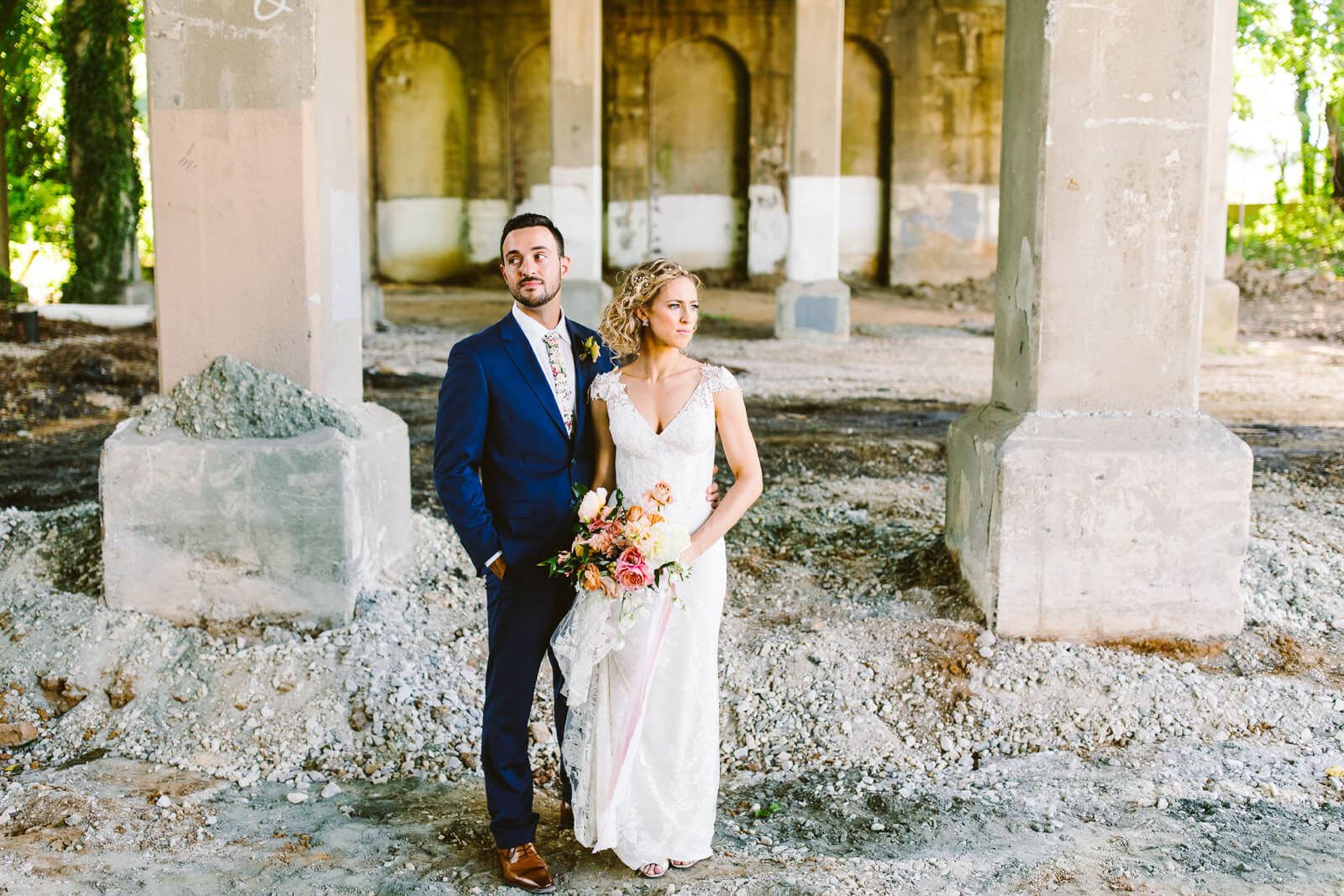 Wedding Design Inspiration For many reasons Pete and I have a strong love for and dedication to Baltimore. We are always championing the city to anyone and everyone and become a little too defensive in regard to any slight of Charm City. This partially has to do with the fact that our entire relationship has been built within and around Baltimore in addition to the fact that our work and community is embedded in the service of Baltimore's education system and youth, further enhancing our devotion. Pete and I continue to be enamored by the grit and magic of Baltimore and hope to help change the narrative of this misunderstood and underrated city.
So when we got engaged in April 2018 we didn't hesitate in choosing Baltimore as the location for our wedding. We saw this as a great opportunity to invite our guests to experience all that the city has to offer. Apart from the actual wedding day, we wanted to find a way to incorporate as many aspects and areas of Baltimore into the weekend as possible. We chose Hotel Revival as our primary hotel for guests and hosted an after-party at their rooftop bar, Topside. We held our rehearsal dinner at Woodberry Kitchen and a brunch following the wedding at our Brewer's Hill home with delicious options from Pitango, Attman's Delicatessen, and Dangerously Delicious Pies.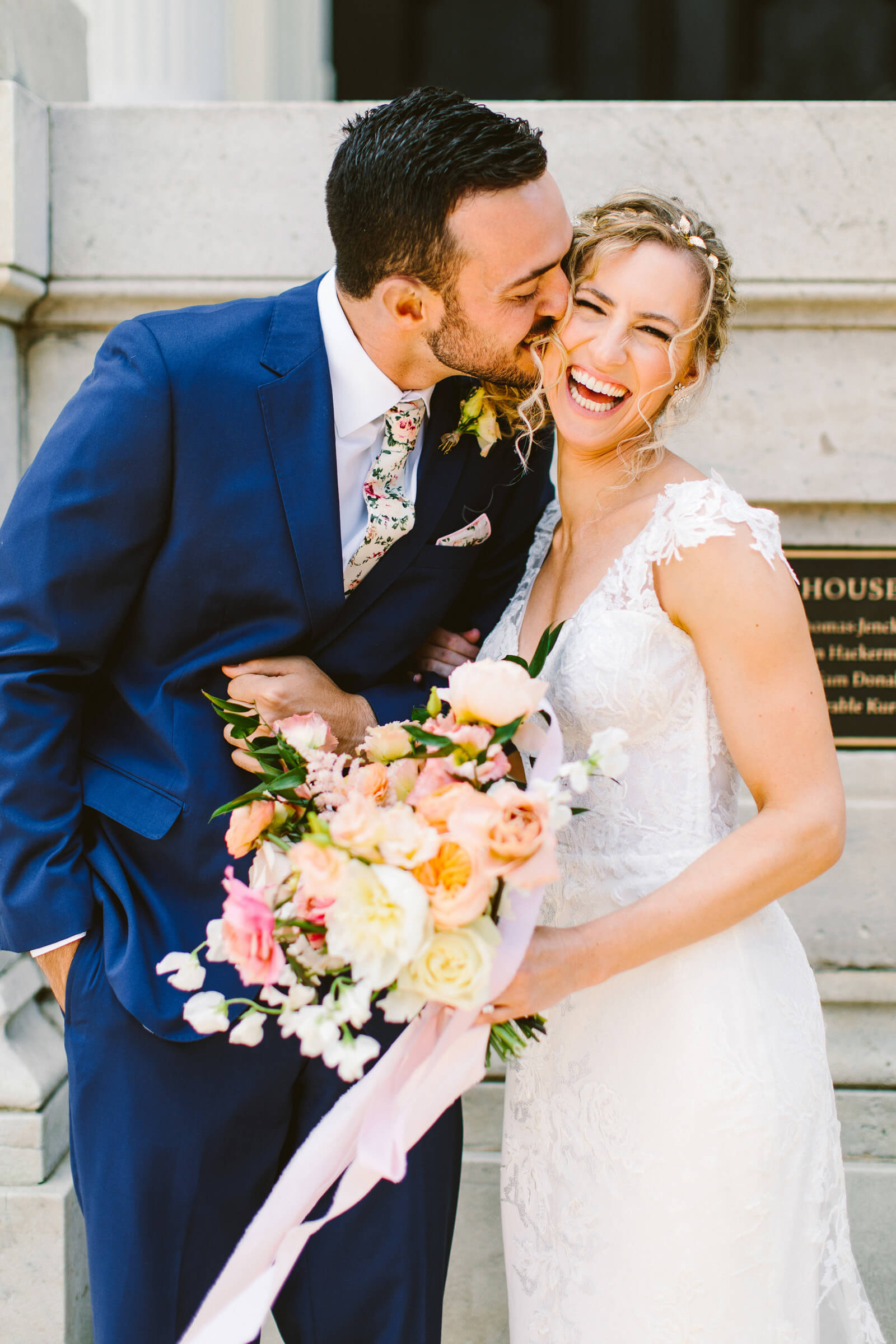 For the wedding day, we loved the blank state of the Mt. Washington Mill Dye house so that we could really make it our own. We focused on utilizing mainly all Baltimore vendors as a way of showcasing local talent. Because we are big foodies, particularly seafood and dessert lovers, we had to have a raw oyster bar and tuna tartare tacos while later serving dessert from Dangerously Delicious Pies and cookies and cannolis from Vaccaro's Italian Pastry Shop.
For the vision we chose a classic and vintage garden design with hints of modern. We specifically wanted the highlight of the day to be the florals, with a colorful yet sophisticated charm. Our wedding night occurred on the summer solstice so it felt especially fitting that we could further lighten the day with bright florals. We worked with Steelcut Flower Co. as I loved their organic and plush style. We focused on using abundant greens, textural blooms, and lush heads with muted tones (e.g., peach and white) amidst darker and brighter pops of color.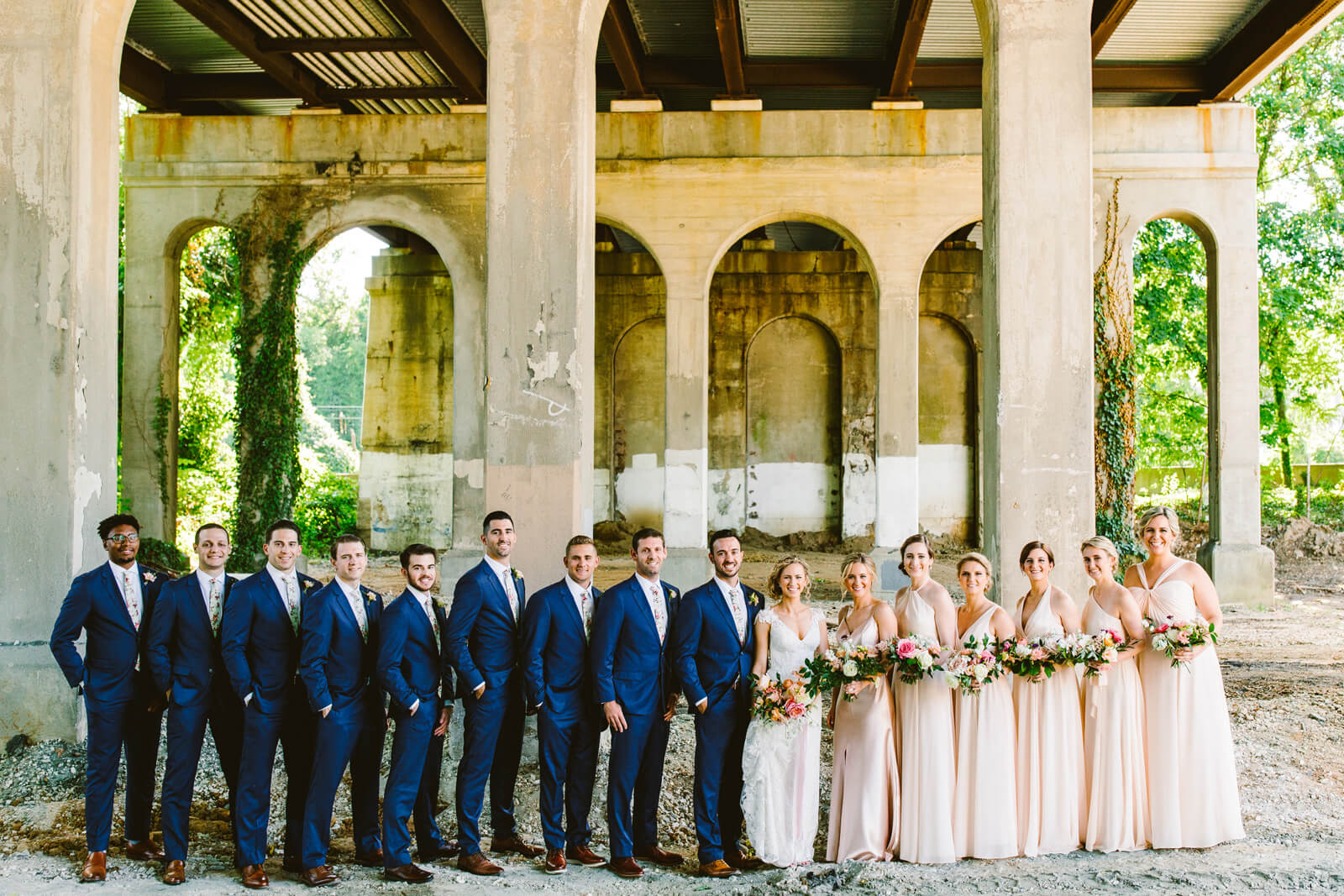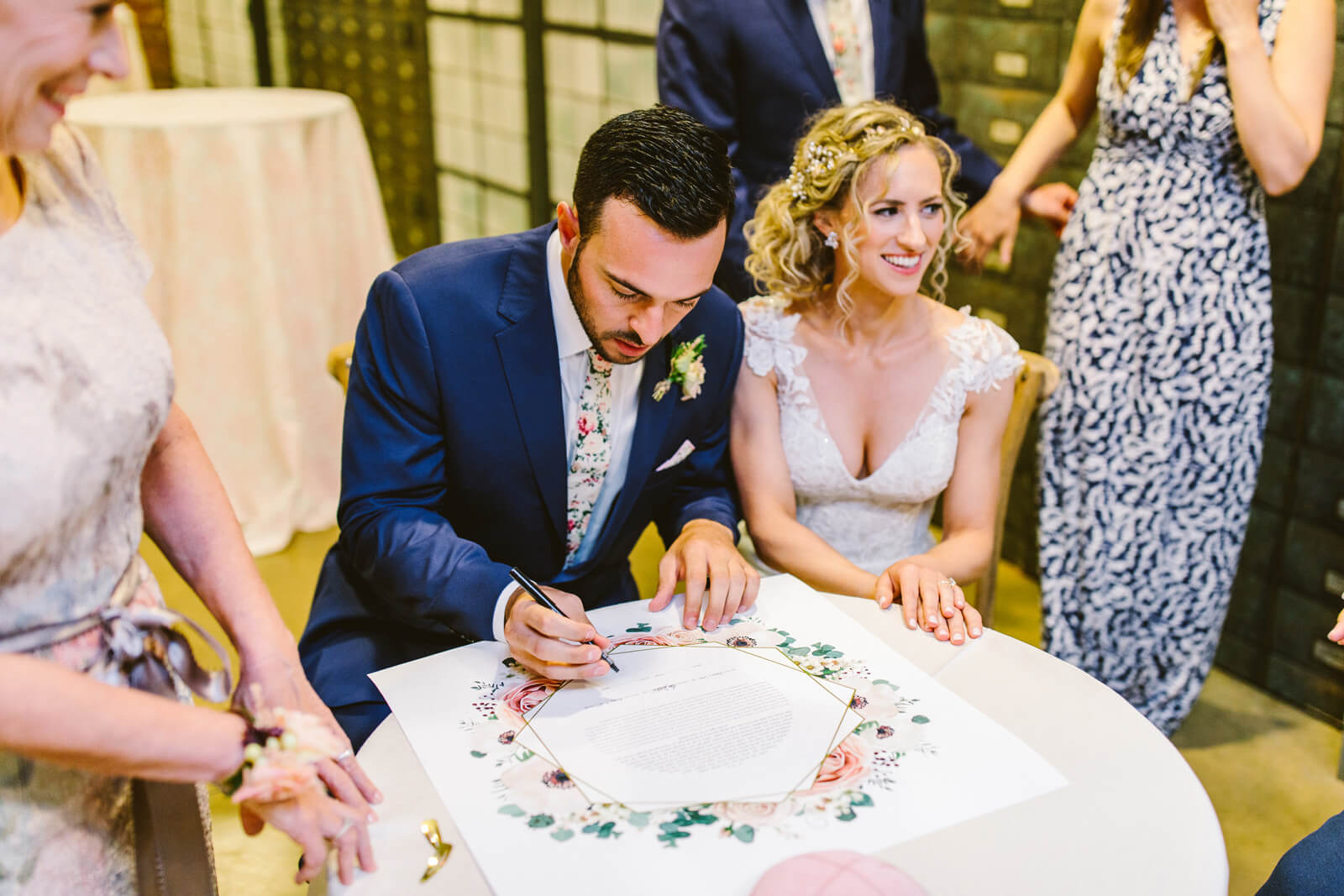 What Was Unique and Special About Your Wedding Day Our interfaith ceremony felt unique and special to us. I grew up in a Jewish family in Columbia, while Pete comes from an Italian Catholic family in northern New Jersey. Our differences spurred a curiosity and lead to our interest in learning from each other and our traditions to develop an interfaith relationship. In order to honor both of our faiths we worked with a local Rabbi and Deacon to create an interfaith ceremony that incorporated various traditions and readings from both faiths. It was especially meaningful for Pete and I to sit under our beautiful floral chuppah while family and friends from all walks of life participated in the ceremony. We felt so loved and were glad we could equally honor both of our family's traditions.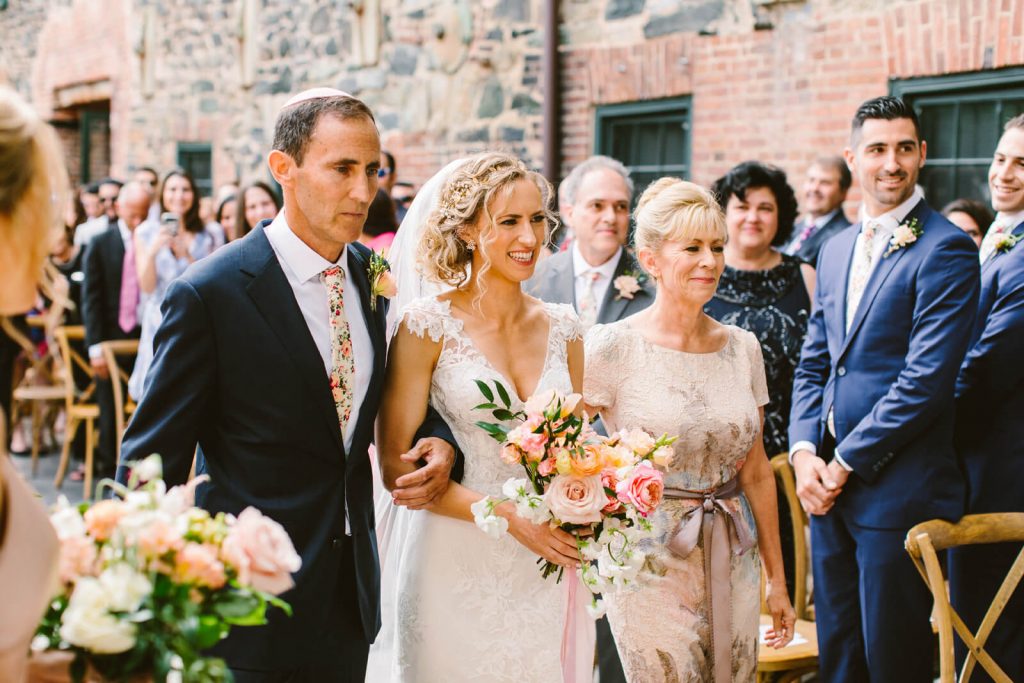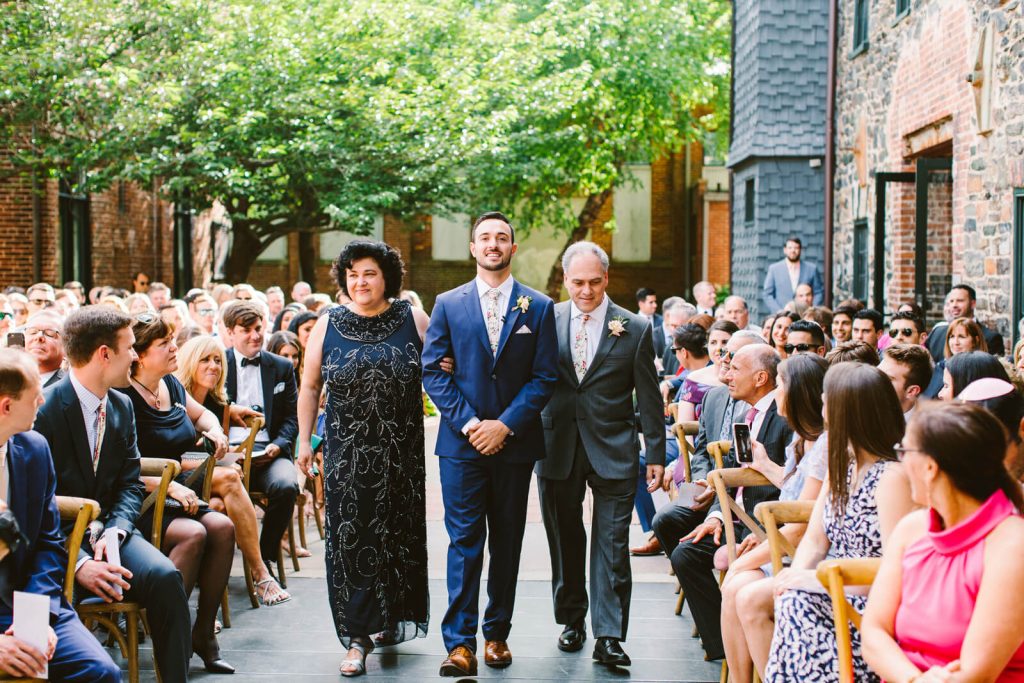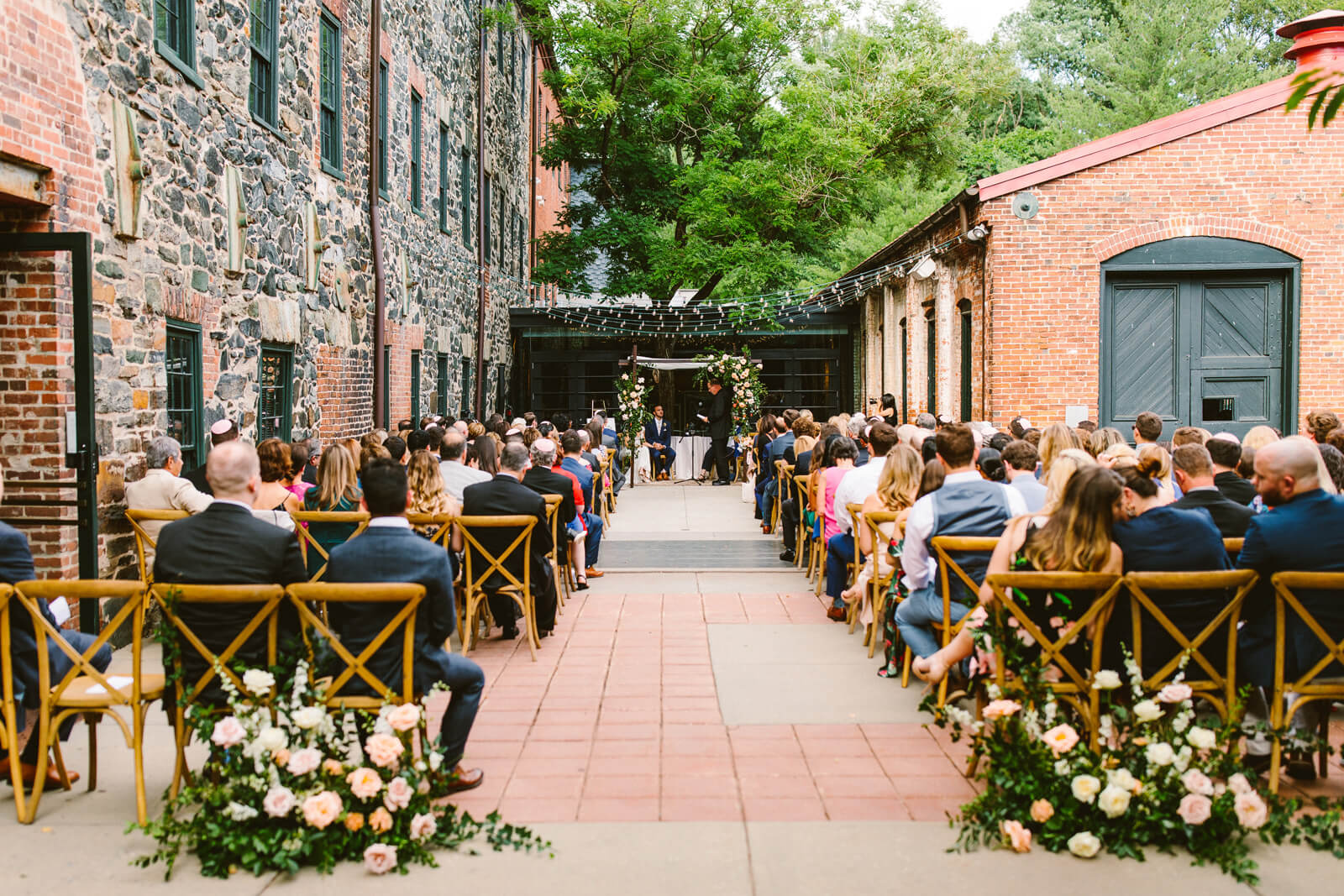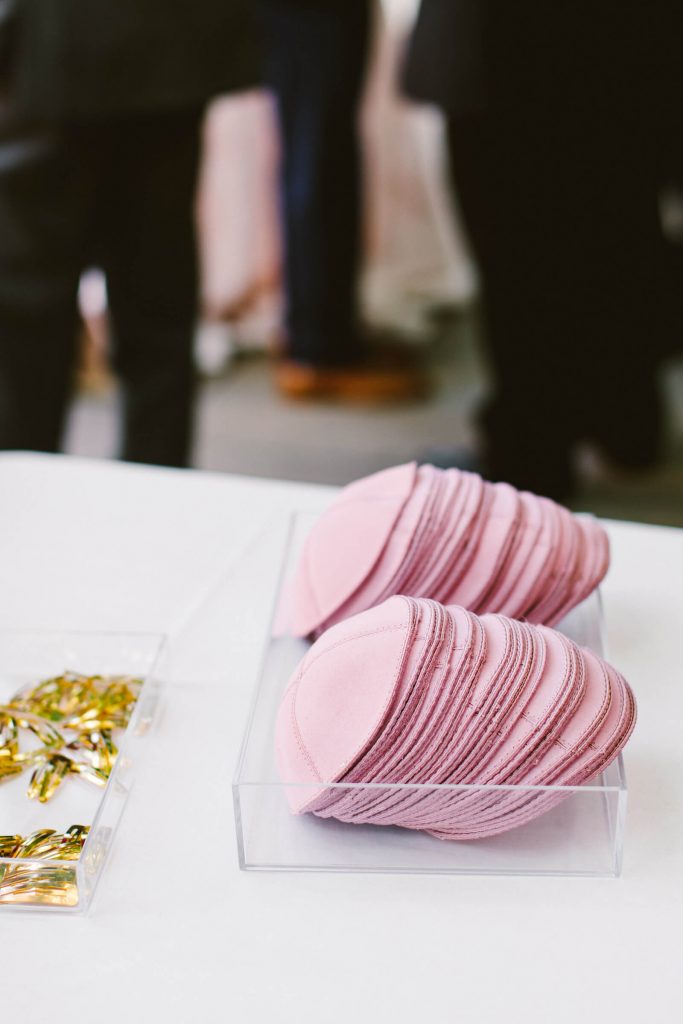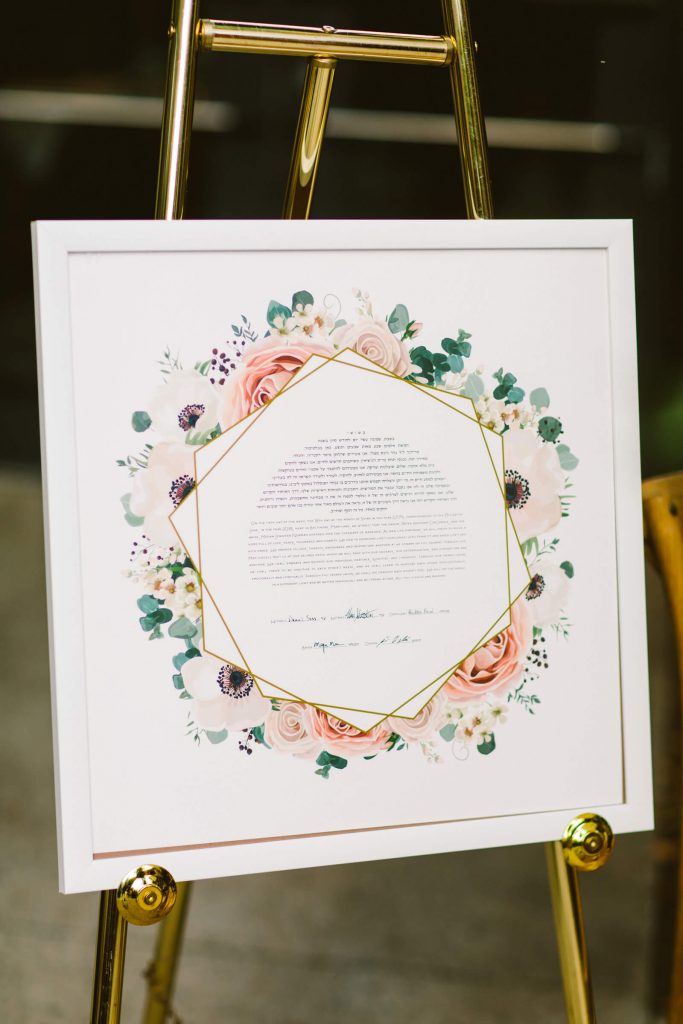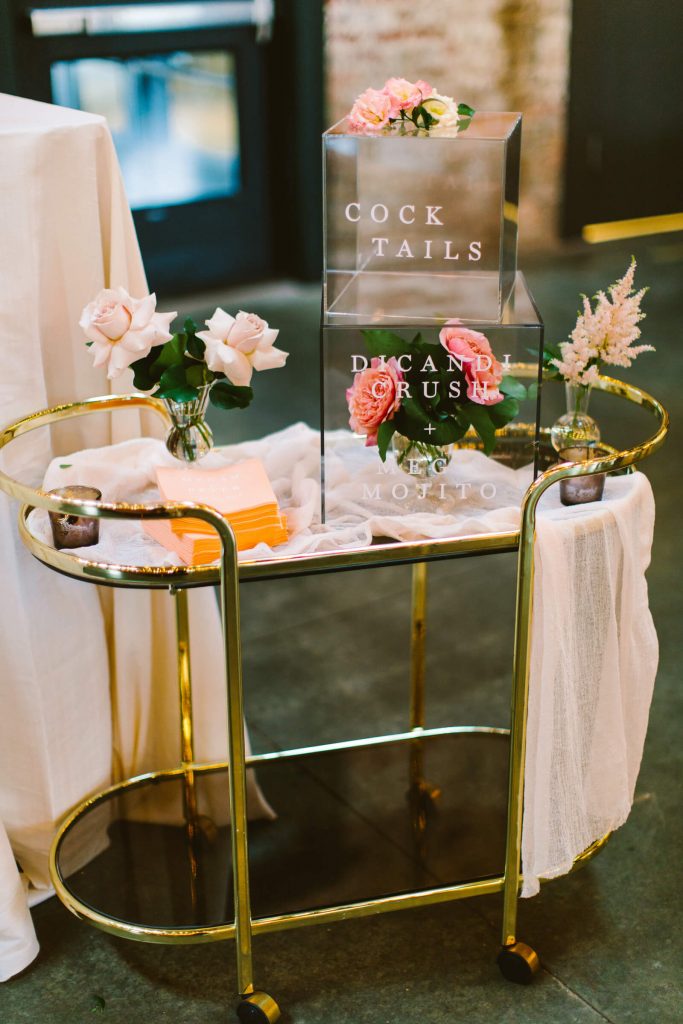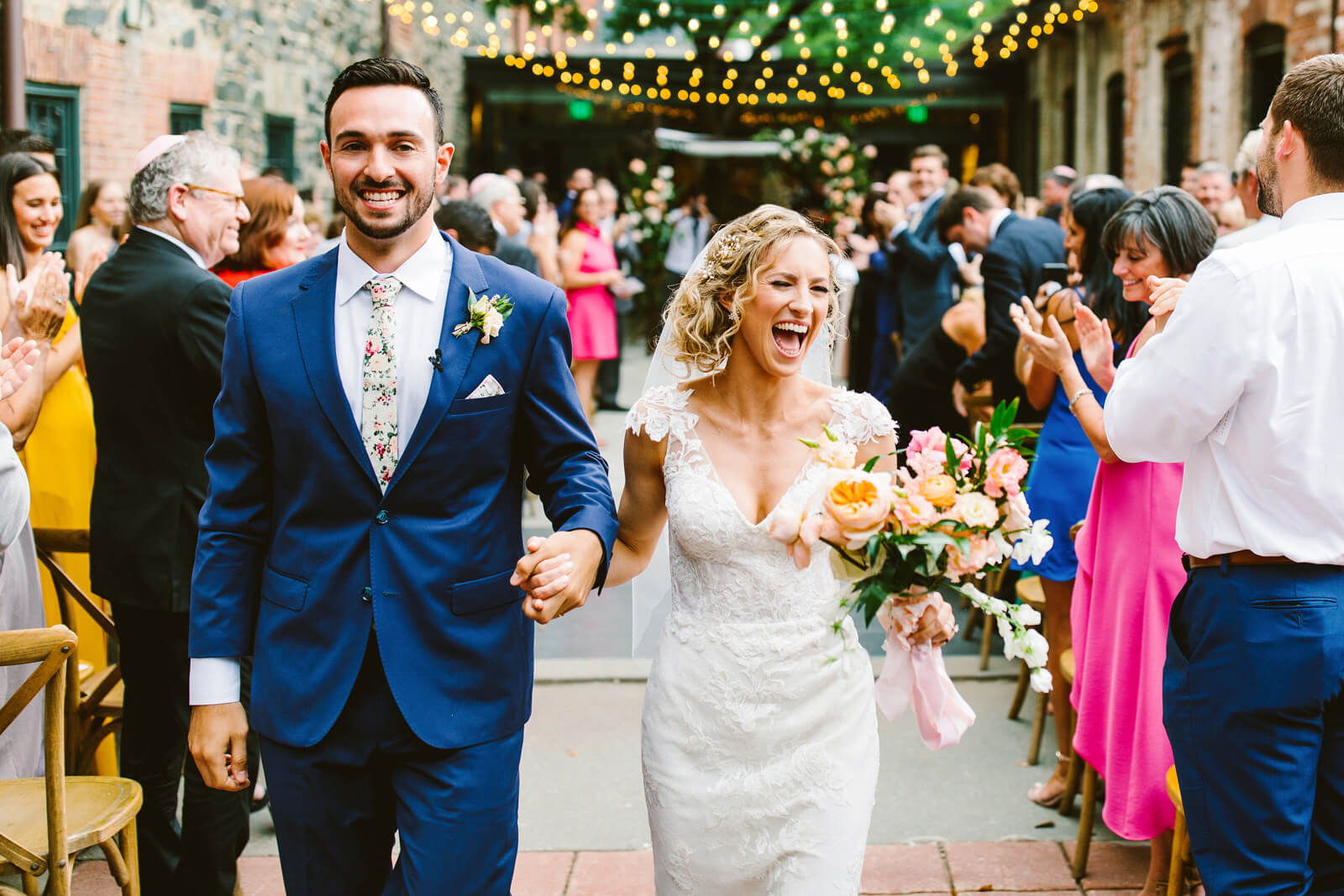 Favorite Details One of our favorite details was our welcome bag and thank you gift. Our Baltimore themed bag included goodies from around the city like a Natty Boh, Old Bay chips, and Otterbein cookies. Also within the bag was a Baltimore themed coaster. An old friend of Pete's is a graphic designer and created a drawing of us with the Baltimore skyline in the background. We worked closely with E.C. Pops in Fells Point to develop the design into a coaster as our thank you gift. For a final touch we attached an adorable custom map and itinerary made by local Anchor Point Paper Co. to the gift bag.
On the day of the wedding Pete and I were lucky to get ready in two of our favorite places in Baltimore. I chose to get ready at our Brewer's Hill home, where a local artist, Michael Owen with the Baltimore Love Project, had completed a beautiful floral mural in our back patio. It was really special to take pictures with my bridesmaids in a space that I love so much.
Pete has an affinity for Fells Point and miraculously found a rowhome to Airbnb that had a large roof deck perfectly set for a corn hole tournament and situated just a few steps from Sip & Bite diner for brunch before the ceremony.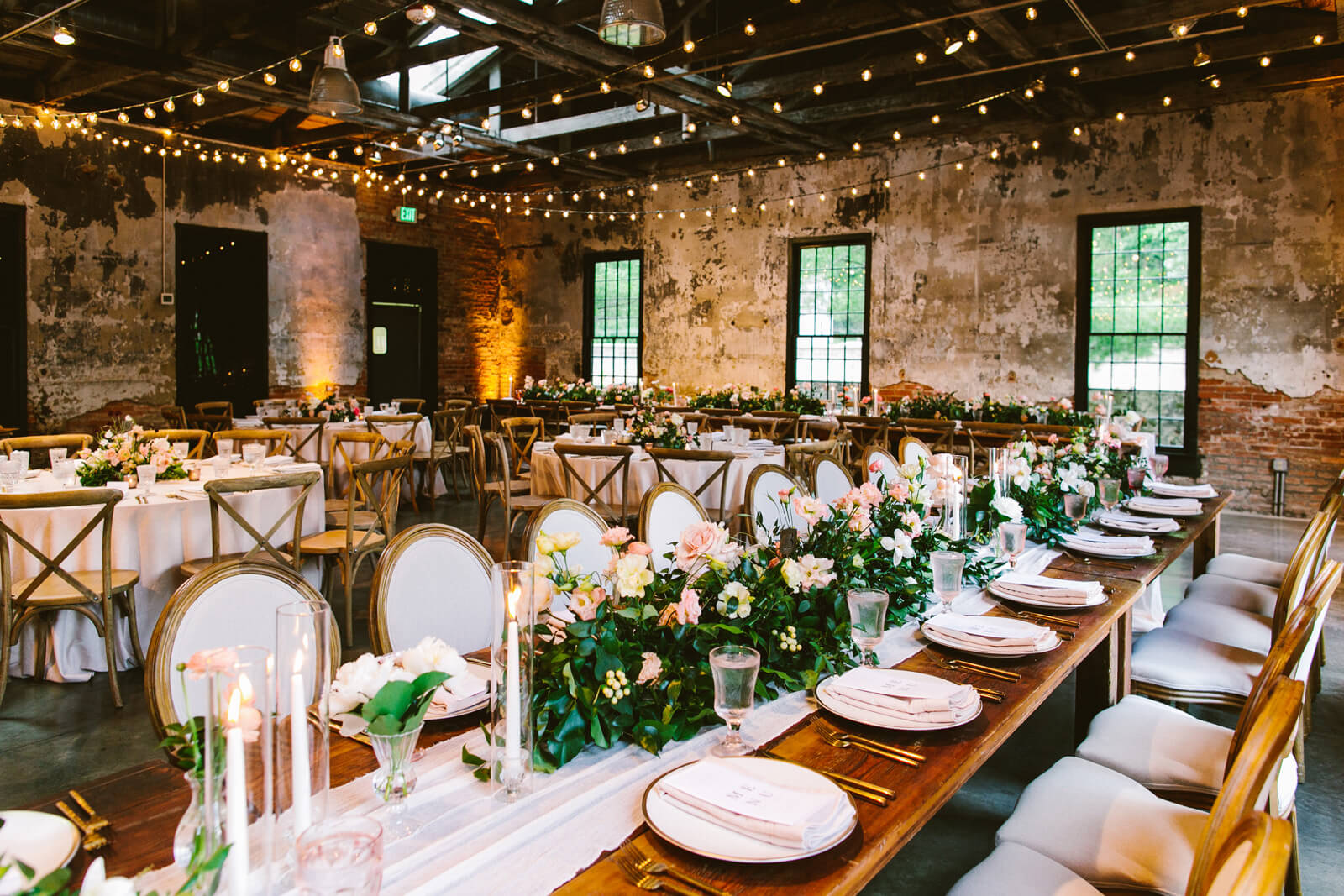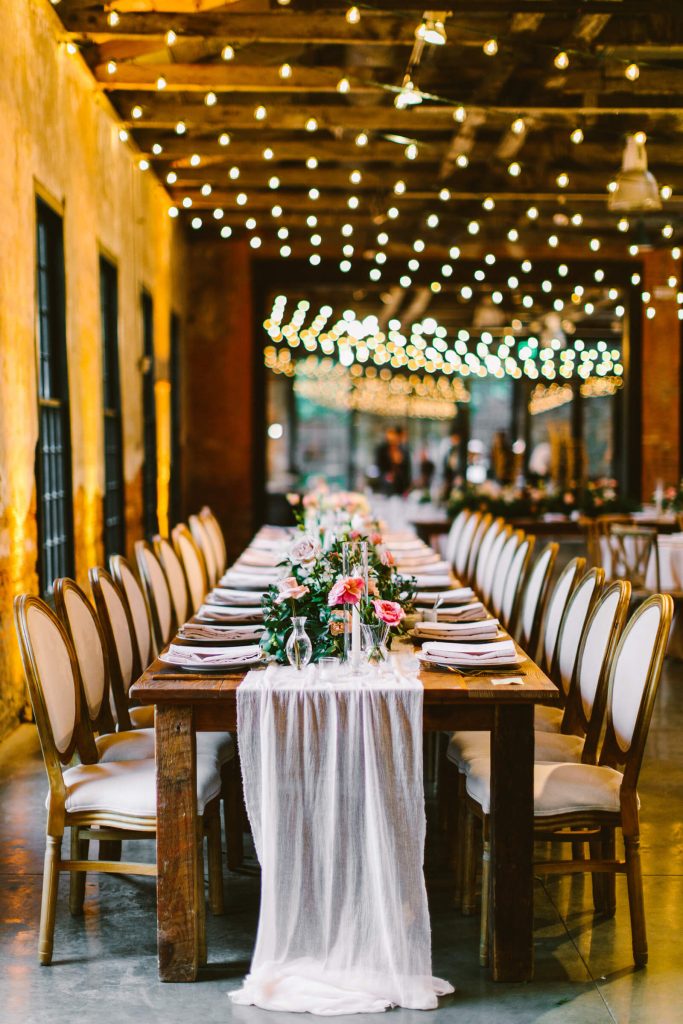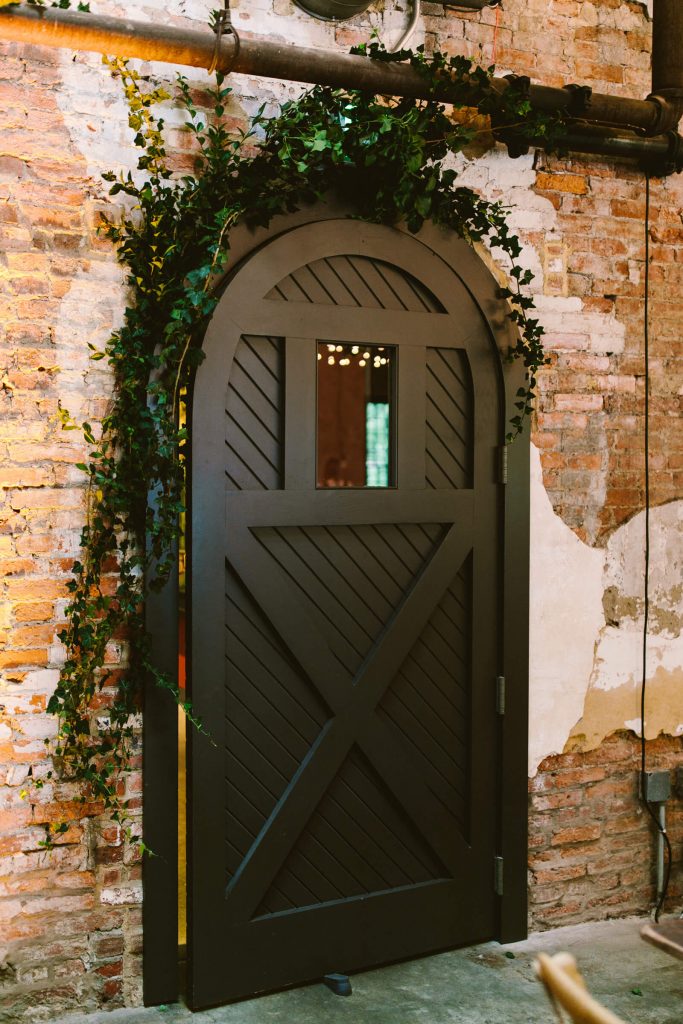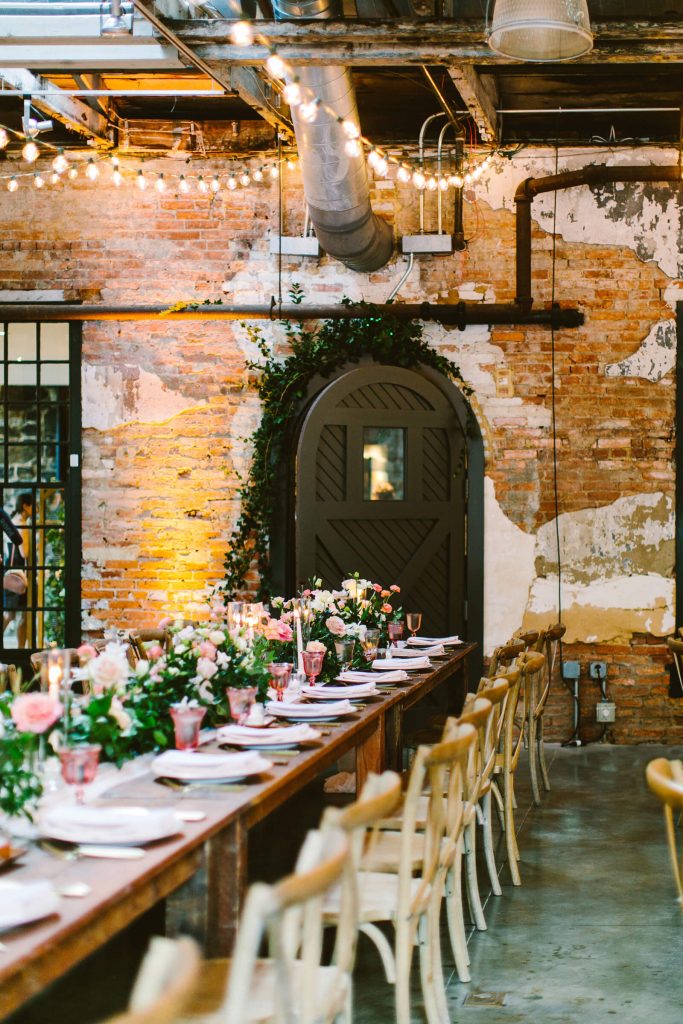 Most Unexpected Event On Your Wedding Day Pete is an emotional guy but typically much more privately and he is definitely not a crier. Yet, as my parents and I walked down the aisle, to my surprise, Pete was struggling unsuccessfully to hold back tears. As we reached Pete I expected my dad to follow our practiced plan of hugging and kissing me before doing anything else. Ironically as we got to the chuppah my father immediately went to Pete's aid and gave him a hug, completely ignoring all the designated steps, which is tough for me as a natural rule follower. In all seriousness, it was so sweet and touching to watch my father care so naturally for my partner as he officially became a part of our family.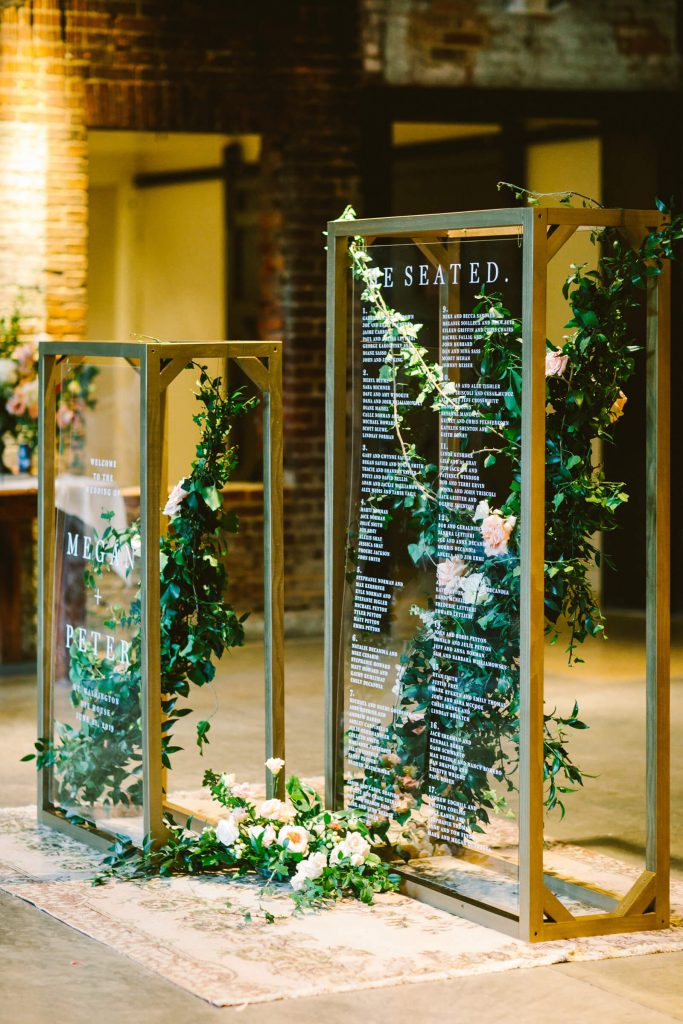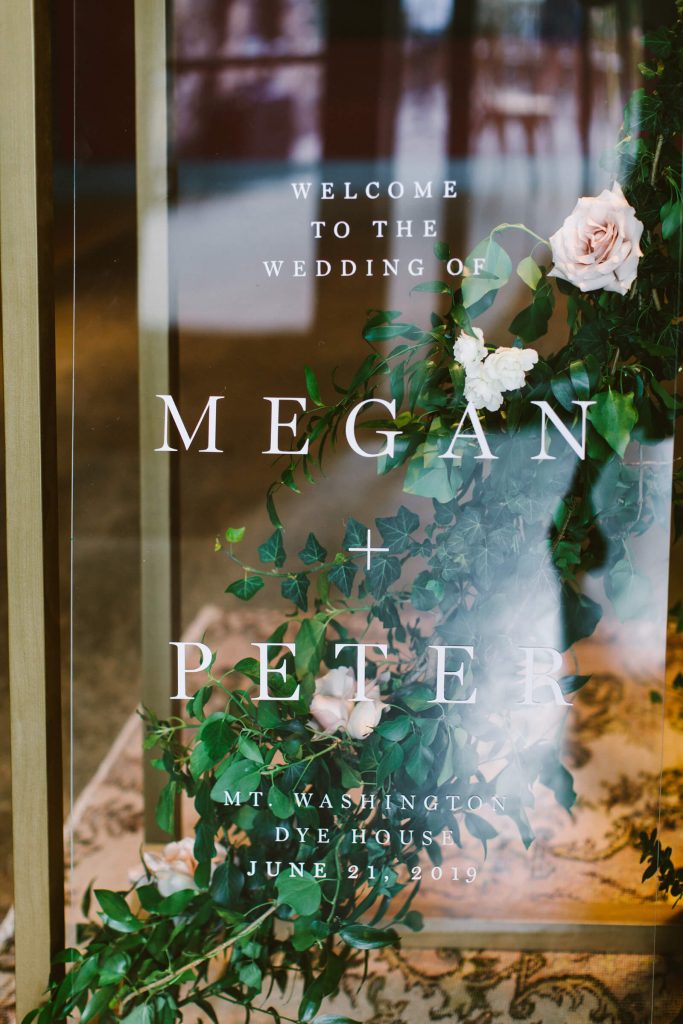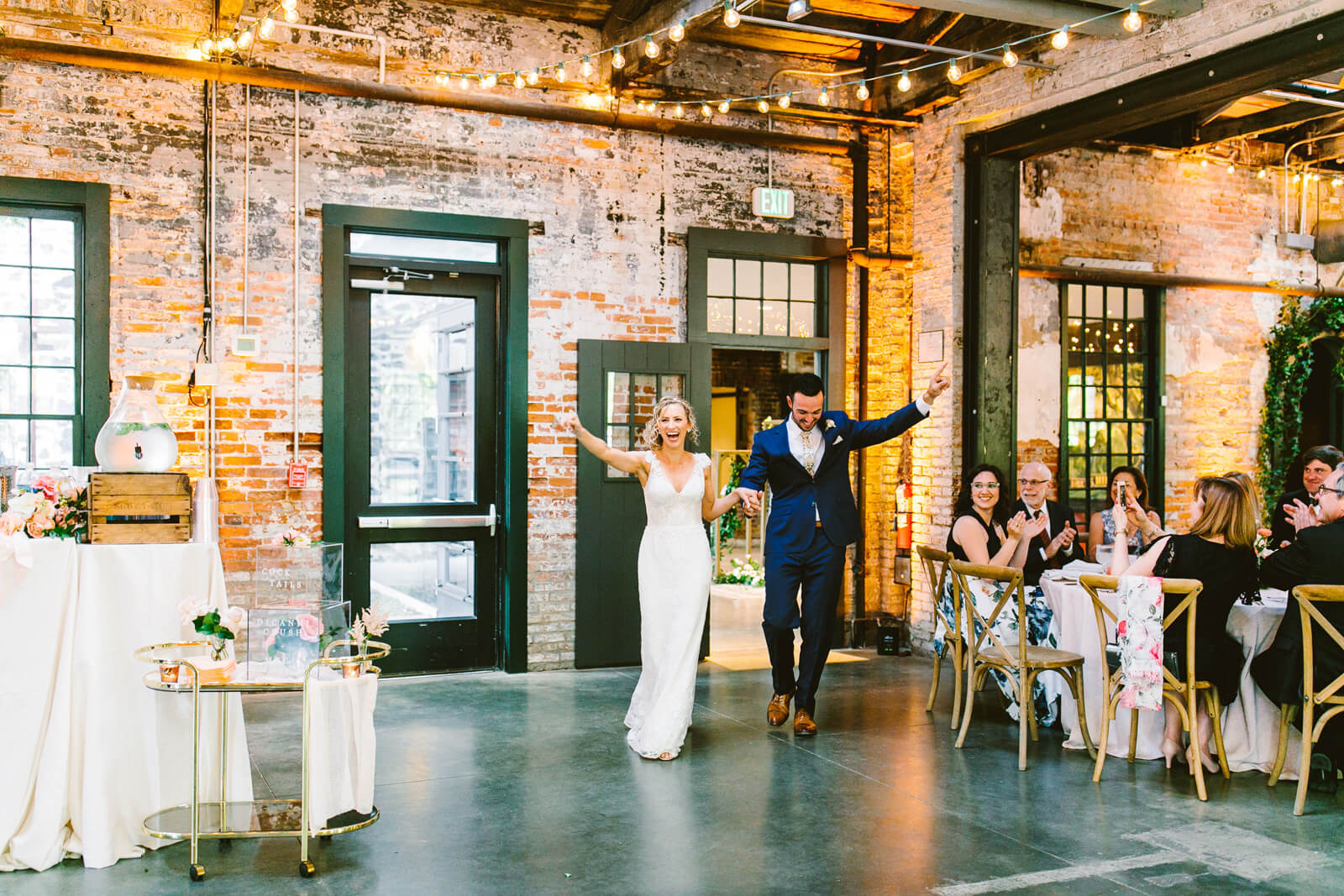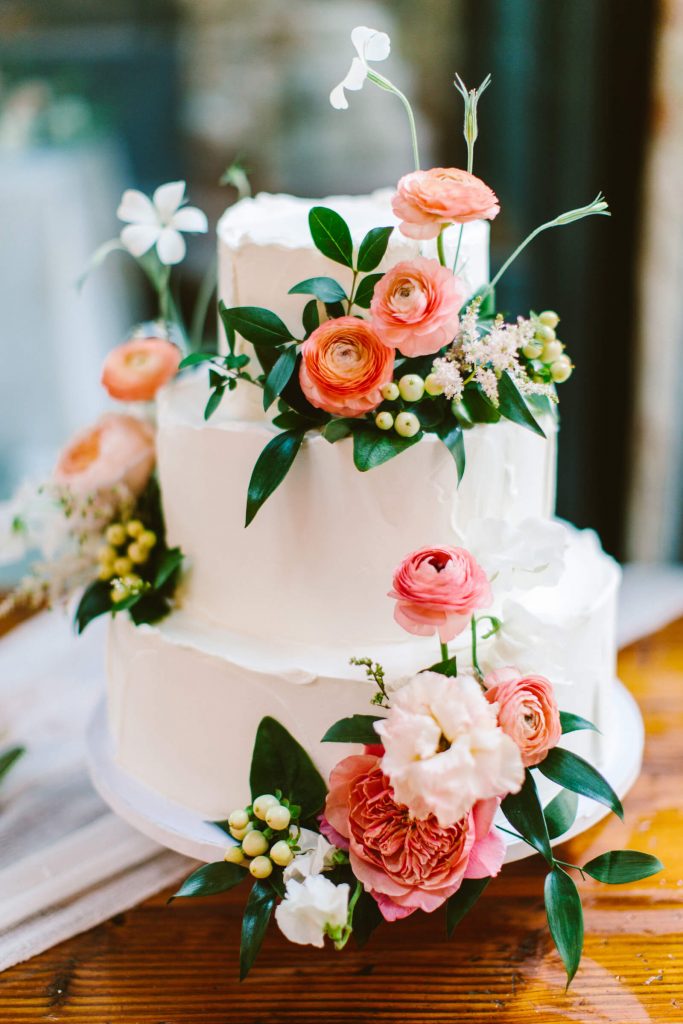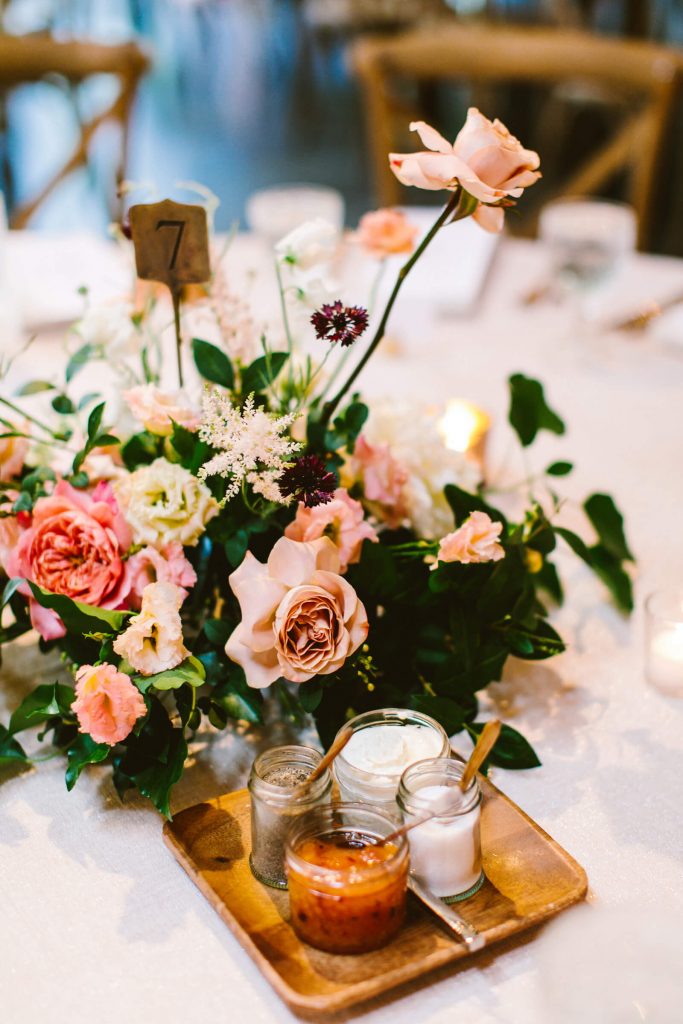 Piece of Advice Before the wedding day, think about the favorite details you are most looking forward to and the particular moments you want to soak in. For us it was making sure we got to eat all the goodies and have as much time on the dance floor as possible. Making a mental note of this helped us be intentional about how we wanted to spend the day without getting too swept away.