This originally ran in the 2019 Local Love supplement in the June issue of Baltimore magazine.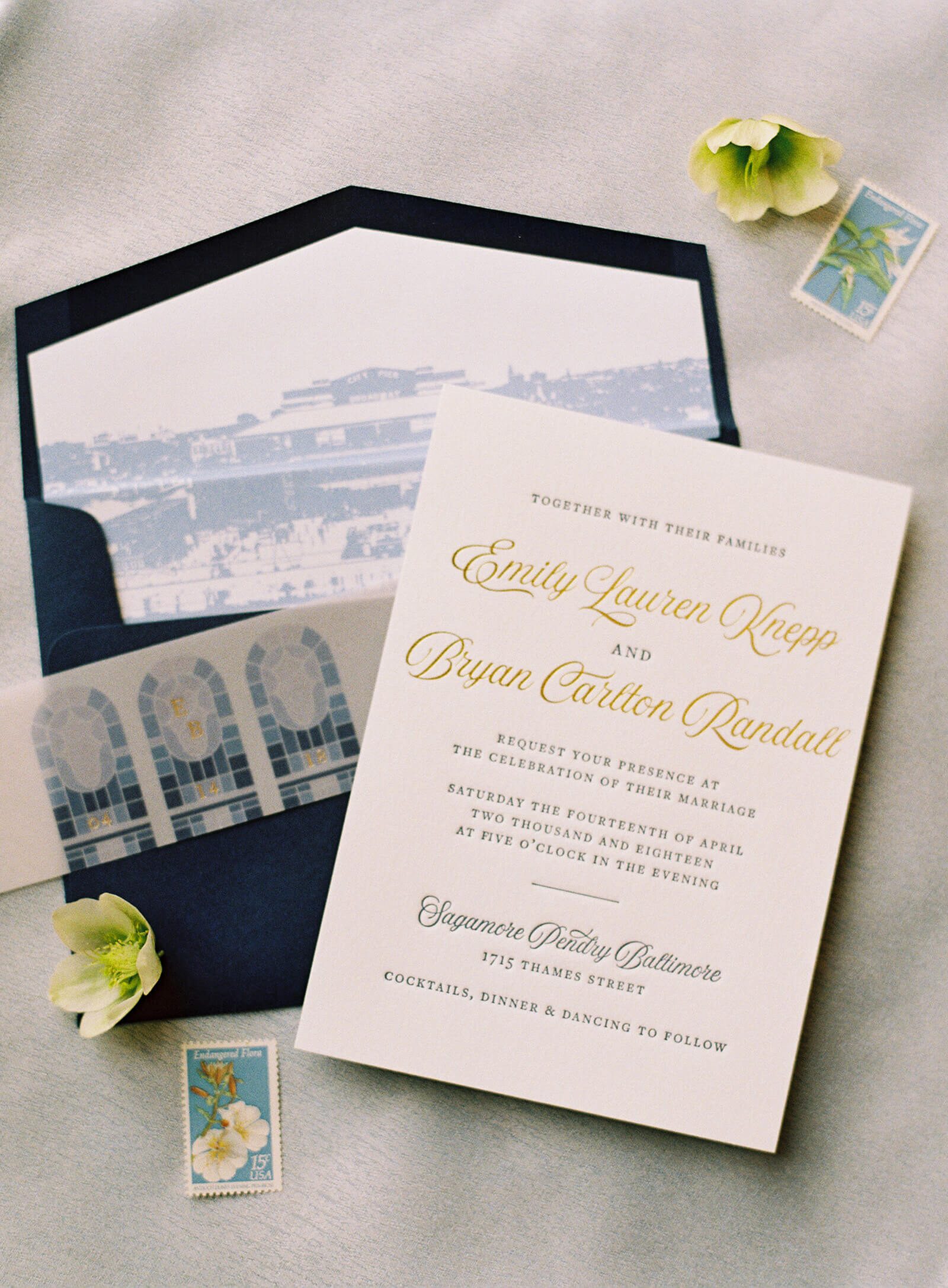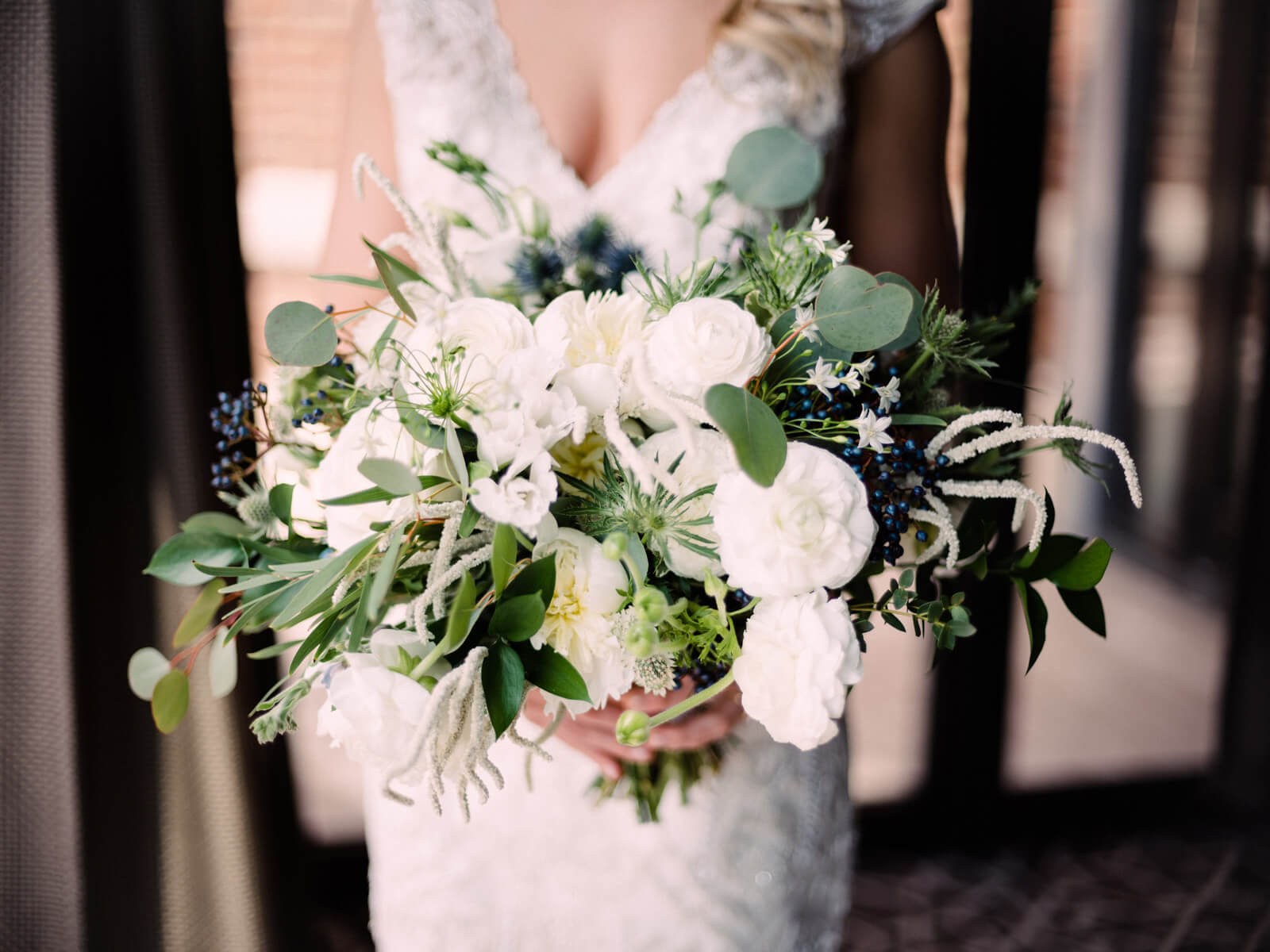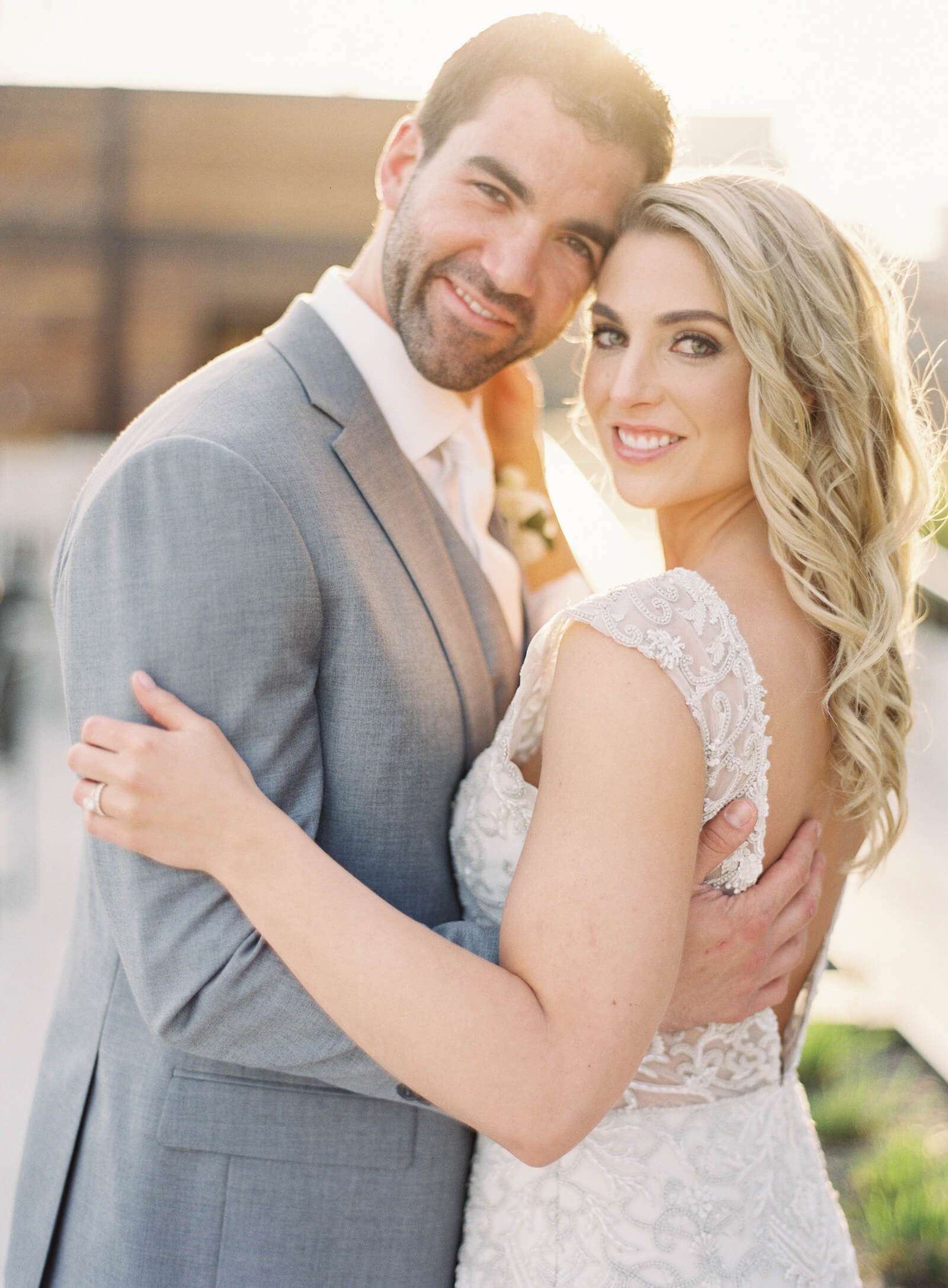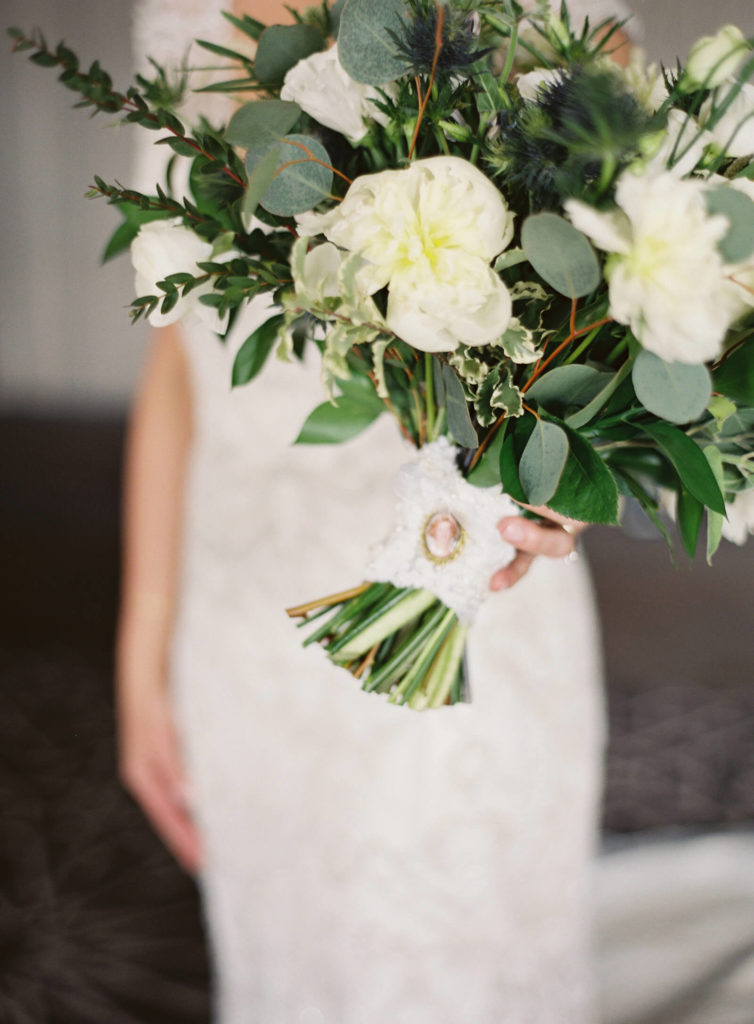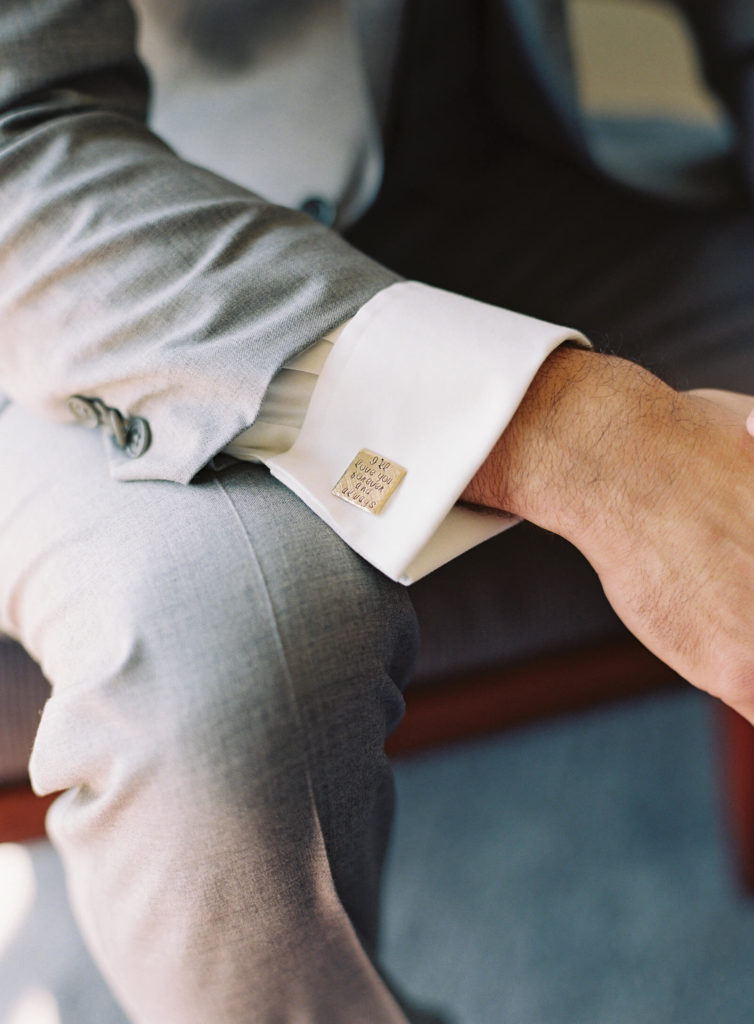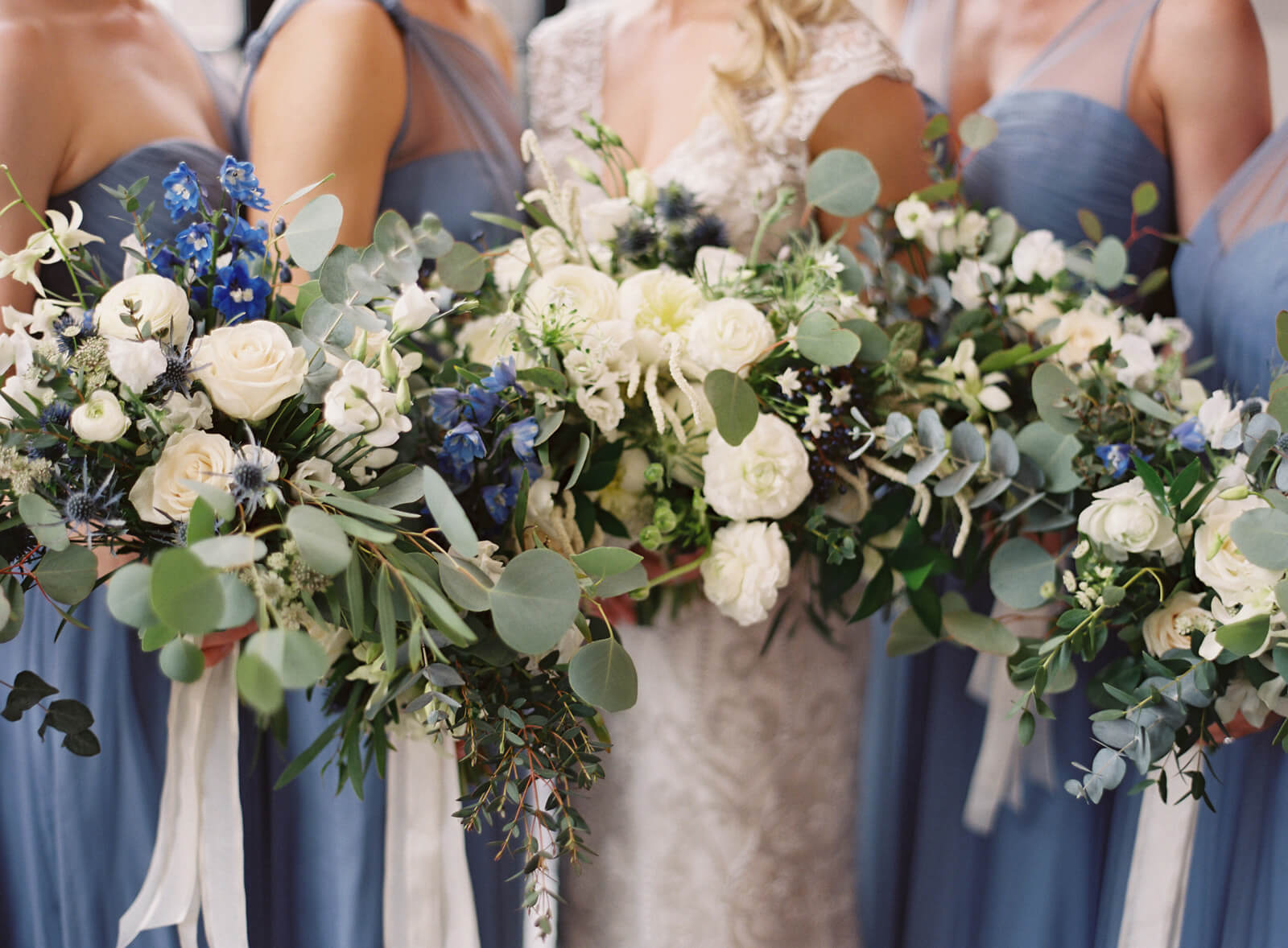 WEDDING DATE April 14, 2018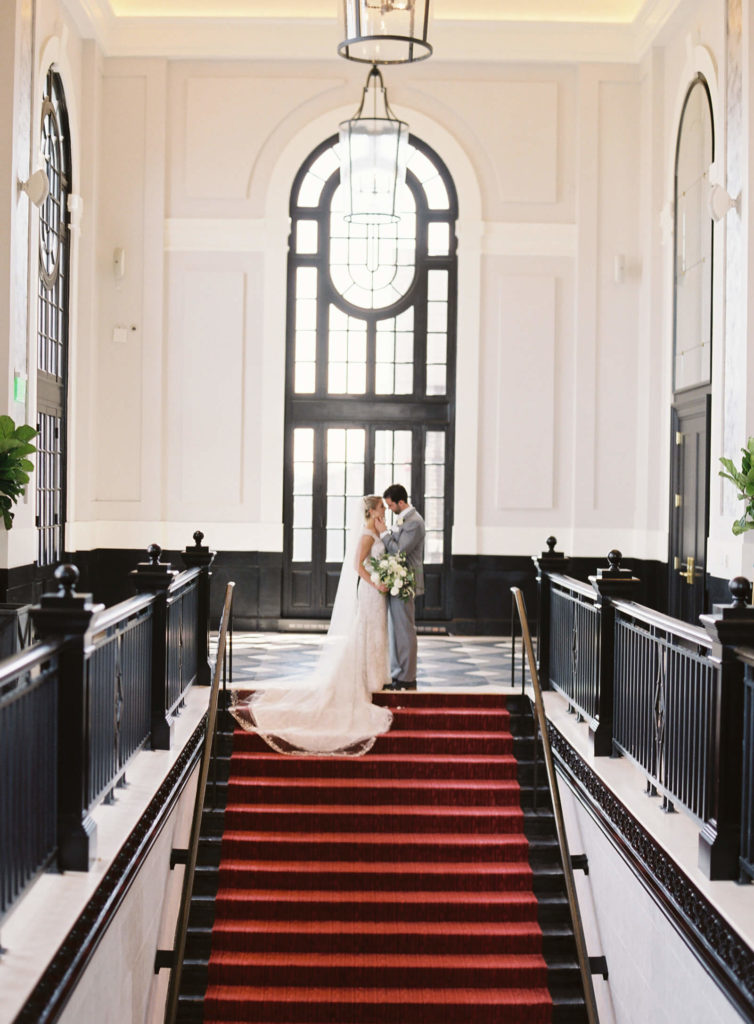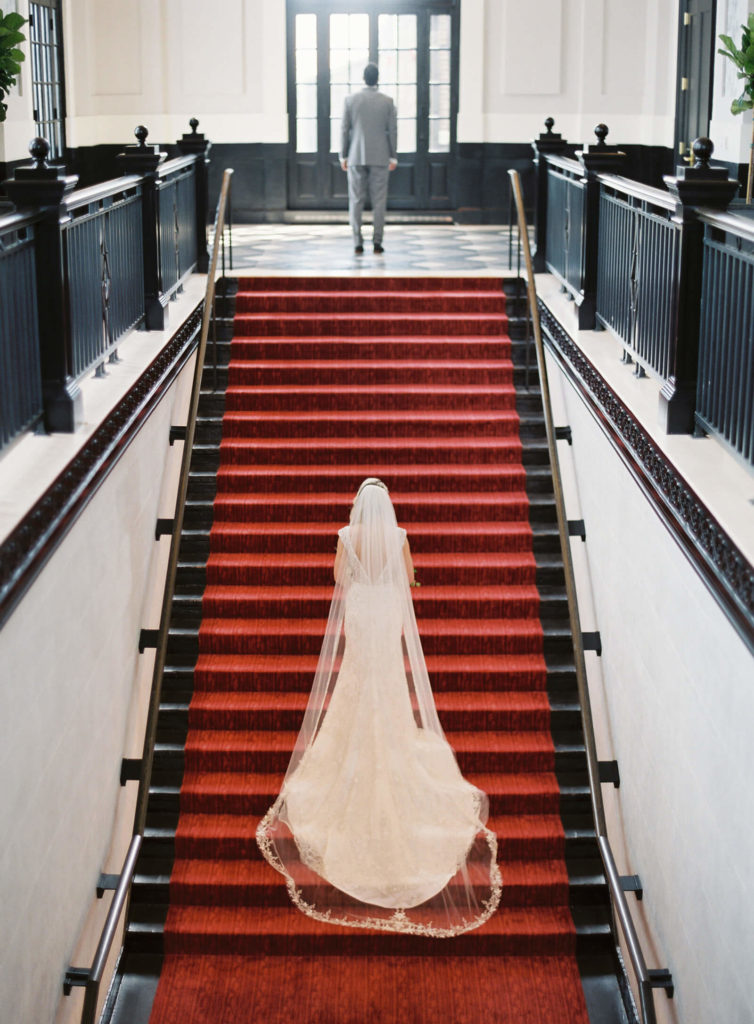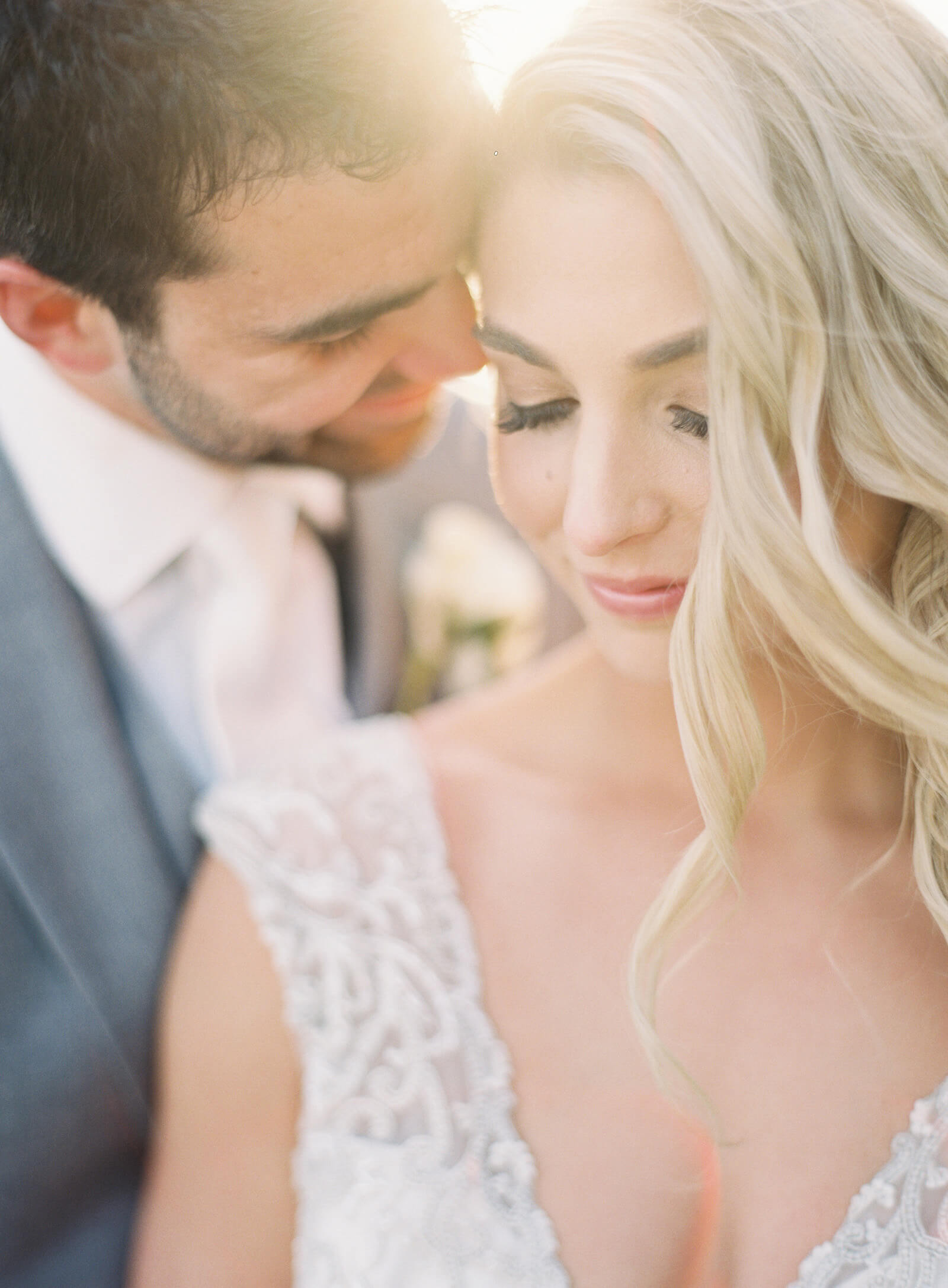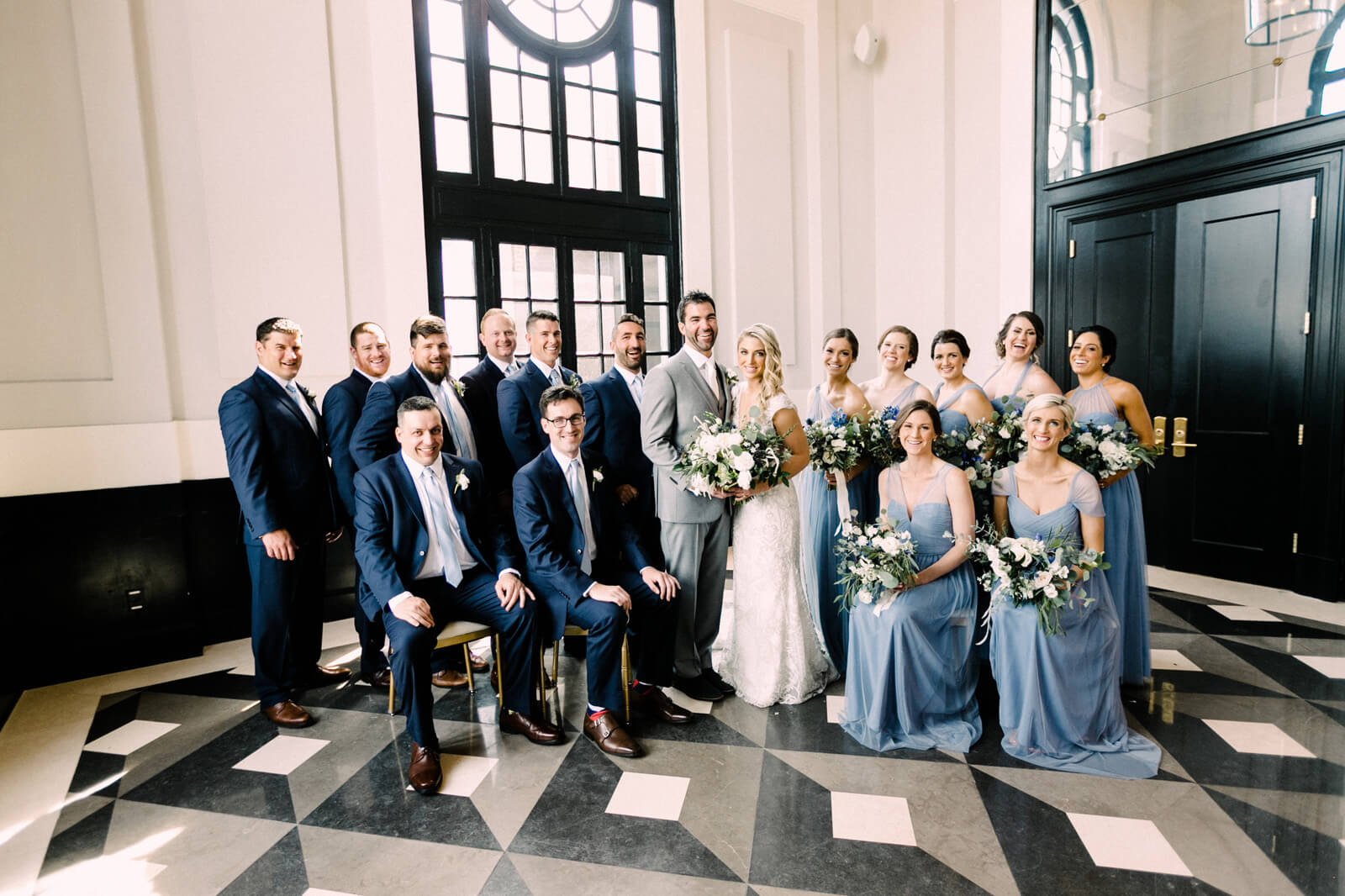 Emily Knepp and Bryan Randall's first date involved their dogs Levi and Honey Bear and a very cold romp at the Patterson Park Dog Park. The two had briefly connected at Barcocina a few weeks earlier over a shared love of pets and, despite Emily being swamped with her doctorate in nursing program at the University of Maryland, Baltimore, she agreed to a date with Bryan, a new transplant to the city. Dog-park day ended up being on Valentine's Day, though Bryan, who had just returned from vacation, insisted he didn't even realize that. After finally succumbing to the cold, they decided to reconnect later that night at Looney's Pub in Canton for drinks and to better get to know each other. To their surprise, the place was completely empty, and they spent the night talking as a flurry of snowflakes turned into a full-fledged blizzard. What was supposed to be a drink or two became a night of conversation and laughter. The bartender even noticed the spark. "You two are definitely going to go the distance," he told them. Two years later—and two weeks before Emily's graduation—Bryan surprised her with a weekend at the Sagamore Pendry Baltimore, which had just opened and was next door to the very place they first met. He proposed on the balcony of their room. The very next day, they picked a wedding date and booked the Pendry as their venue.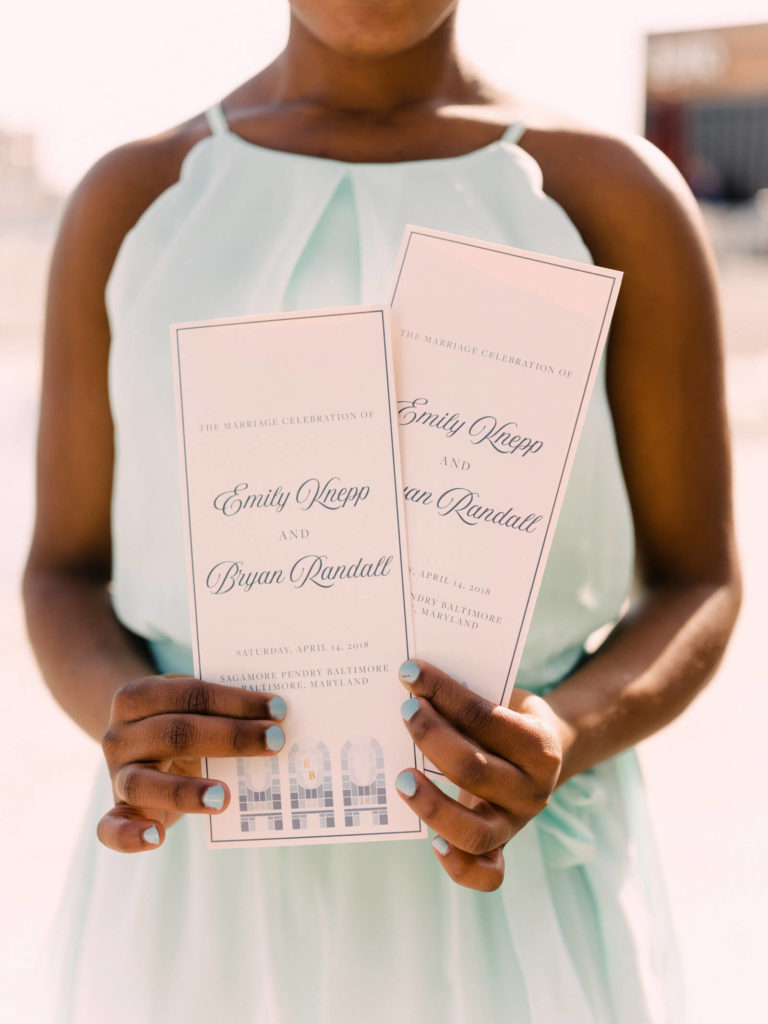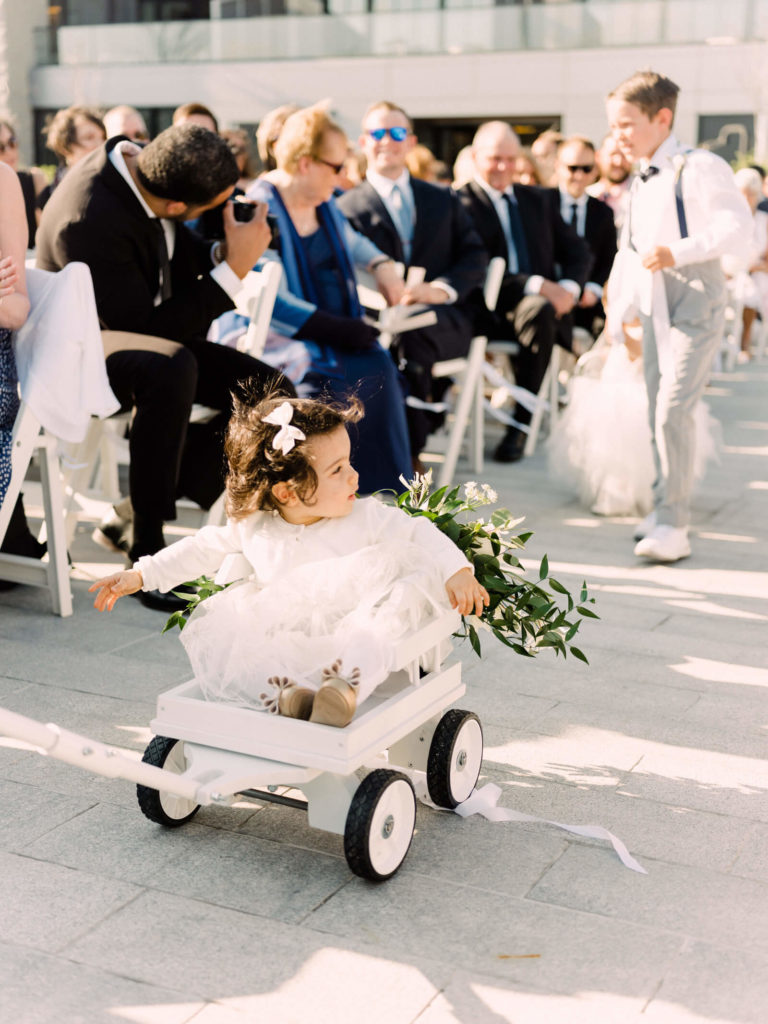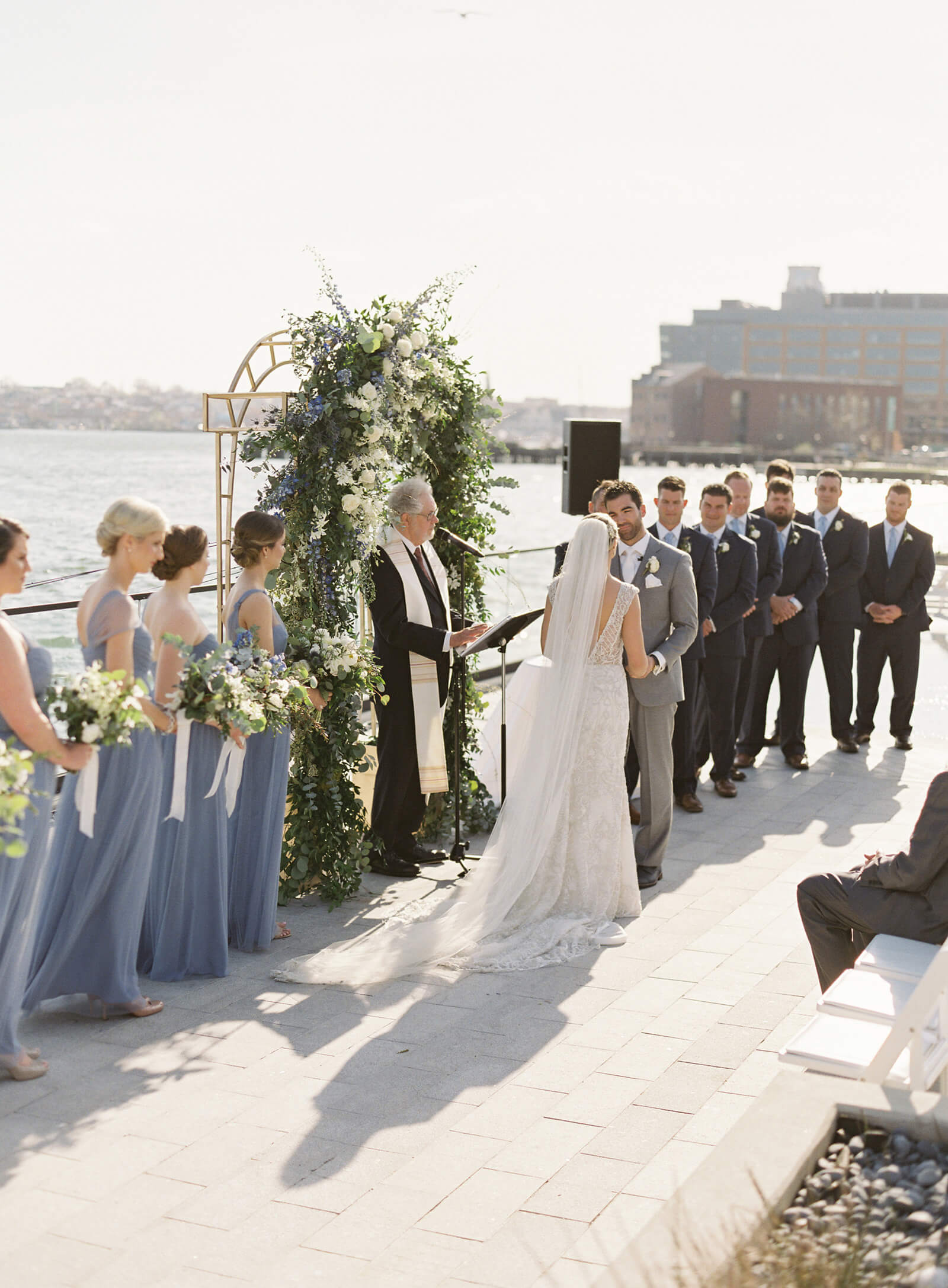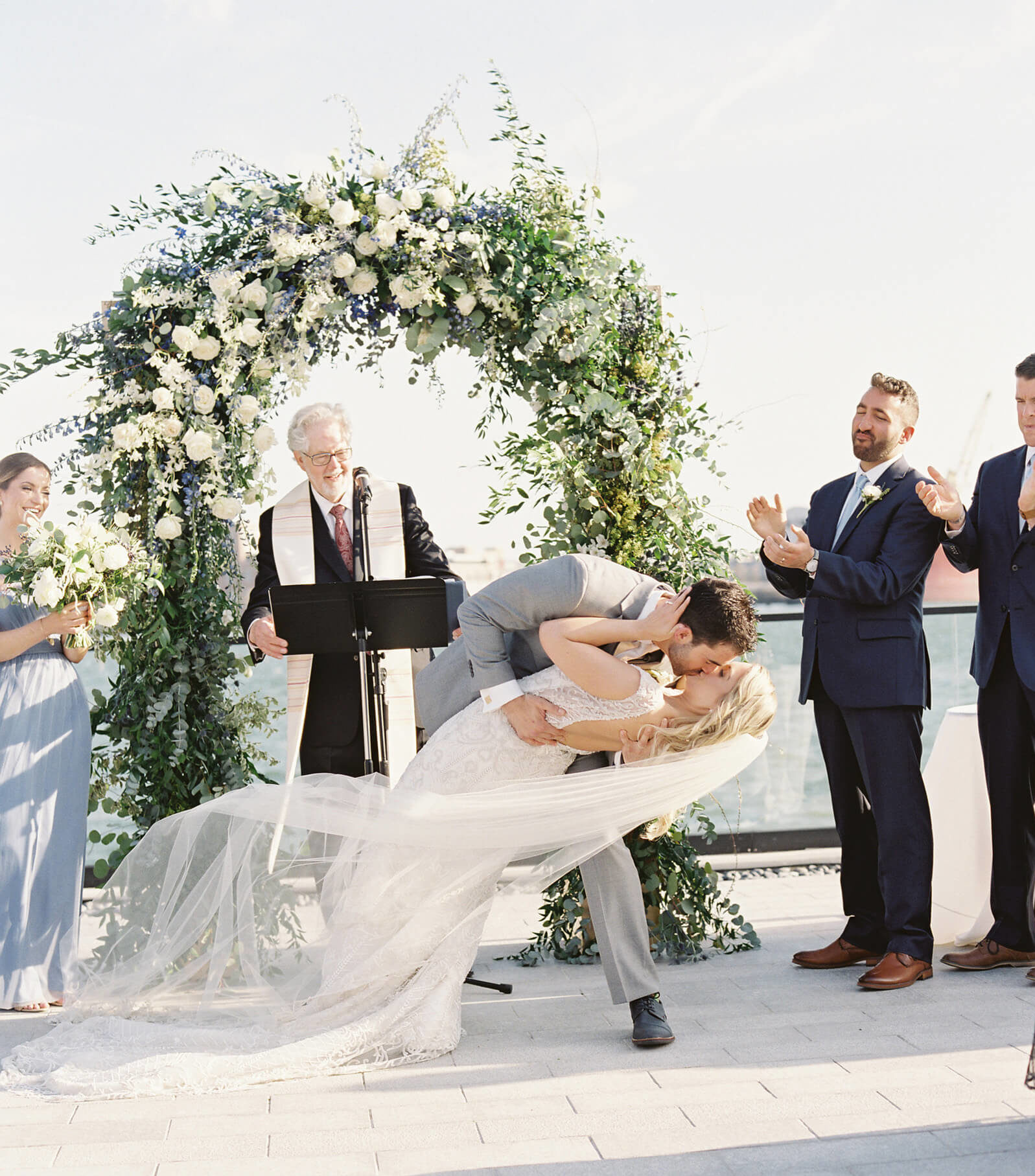 Since their first date was during a blizzard, it seemed only right that snow fell at the start of their wedding week. "The days leading up had just about every type of weather imaginable, and, in typical Maryland fashion, it felt like we went through every season over the course of a few days," laughs Emily. But their wedding day proved to be beautiful, warm, and sunny. The only thing missing was Emily's mother, Laurie Knepp. "My mother, who passed away nine years ago from colon cancer, inspired the colors of our wedding, which were dusty blue, white, gold, and lots of greenery," says Emily. "Blue was my mother's favorite color. We found out a few weeks before we were married that the blue we picked for our wedding was the same shade of blue my mother chose for her wedding 37 years earlier."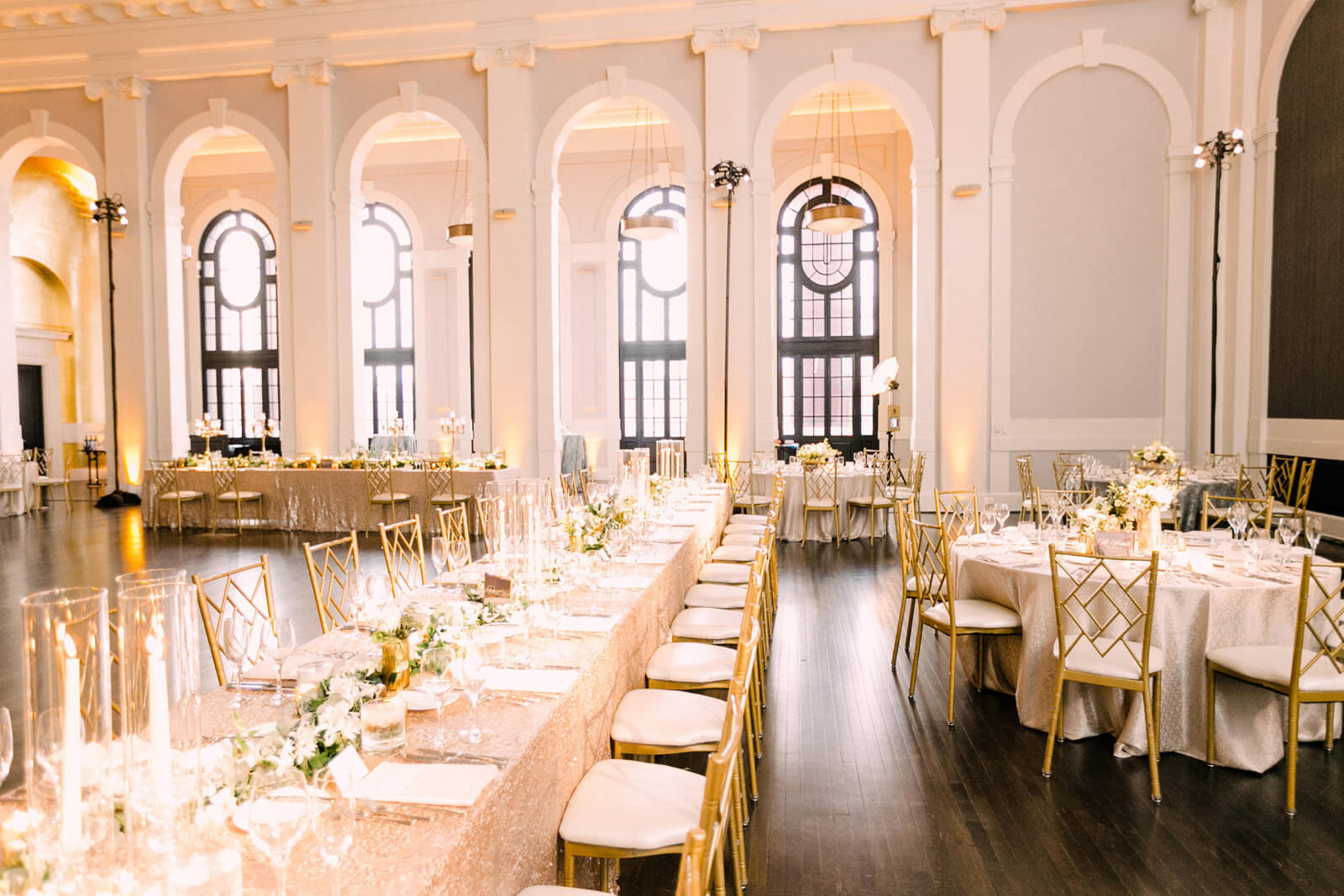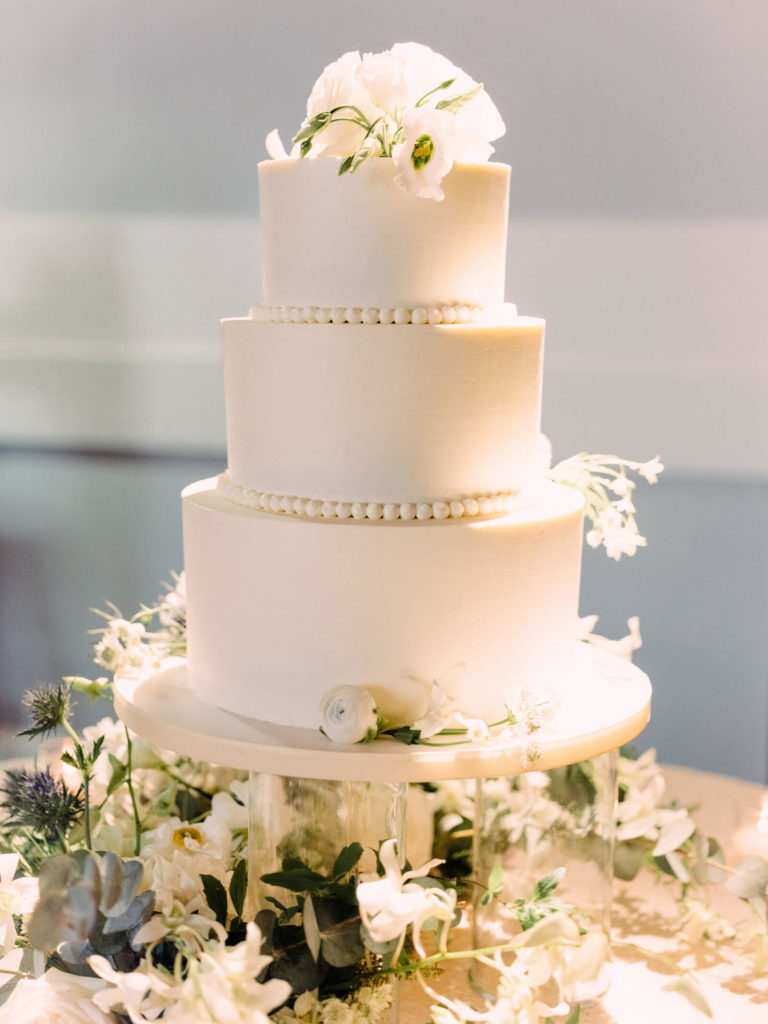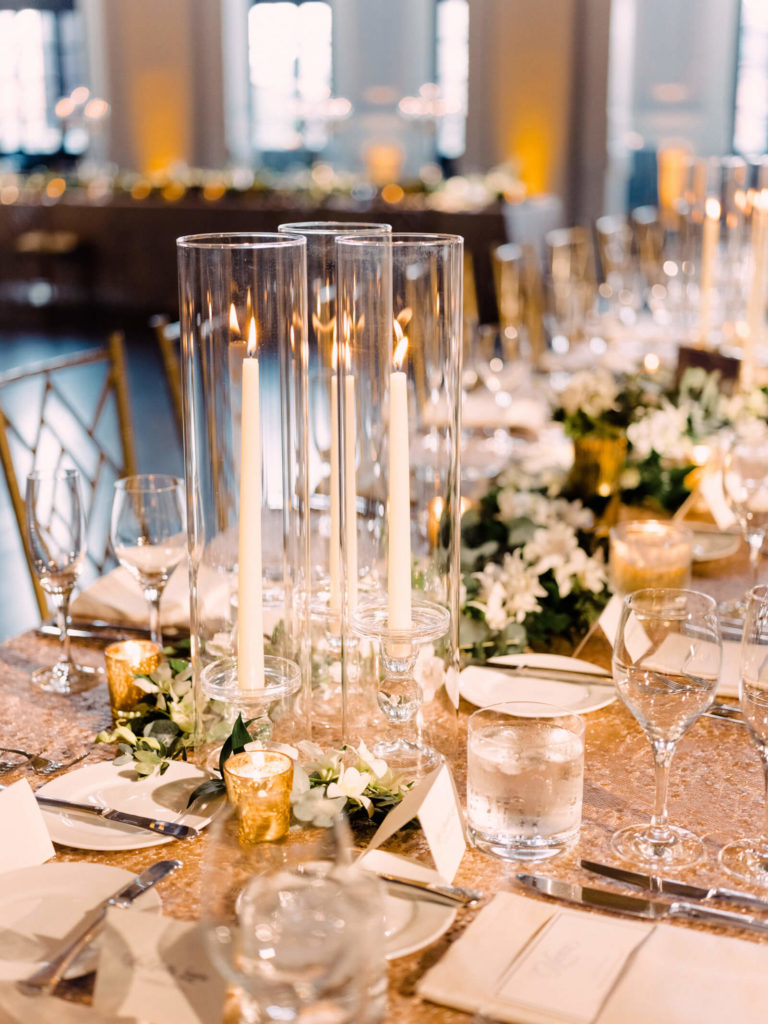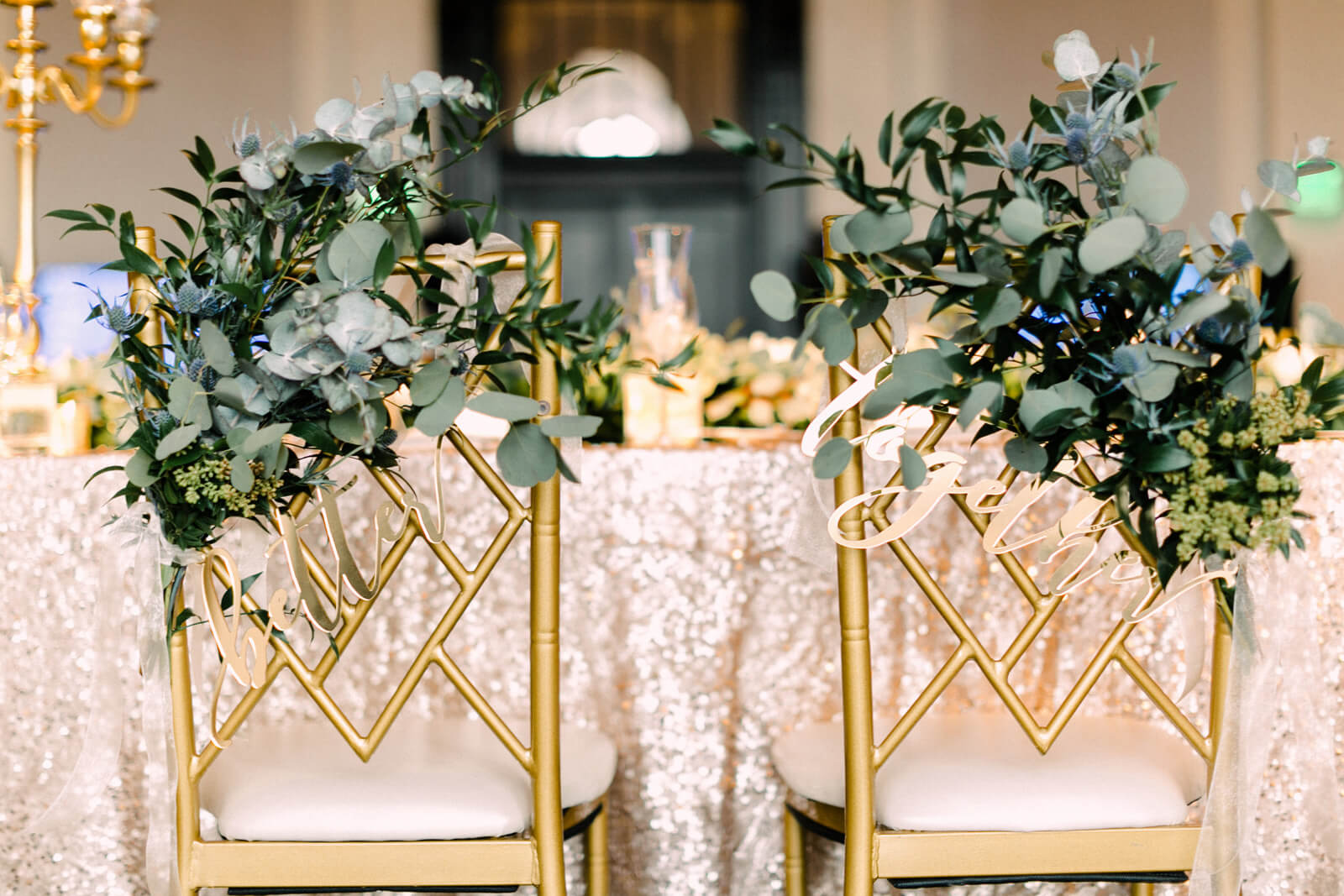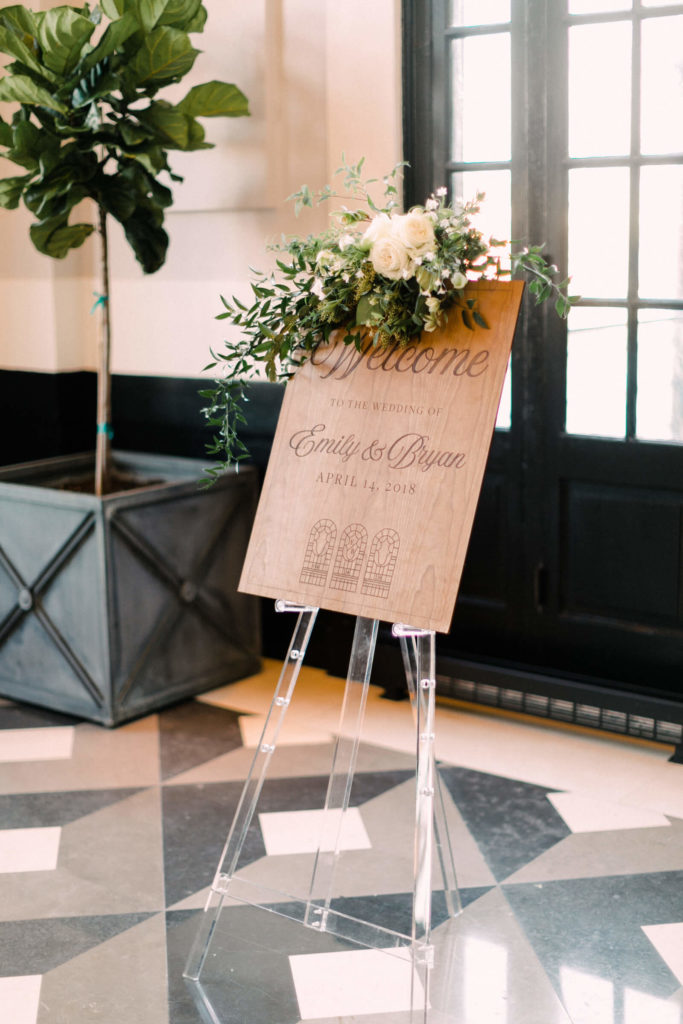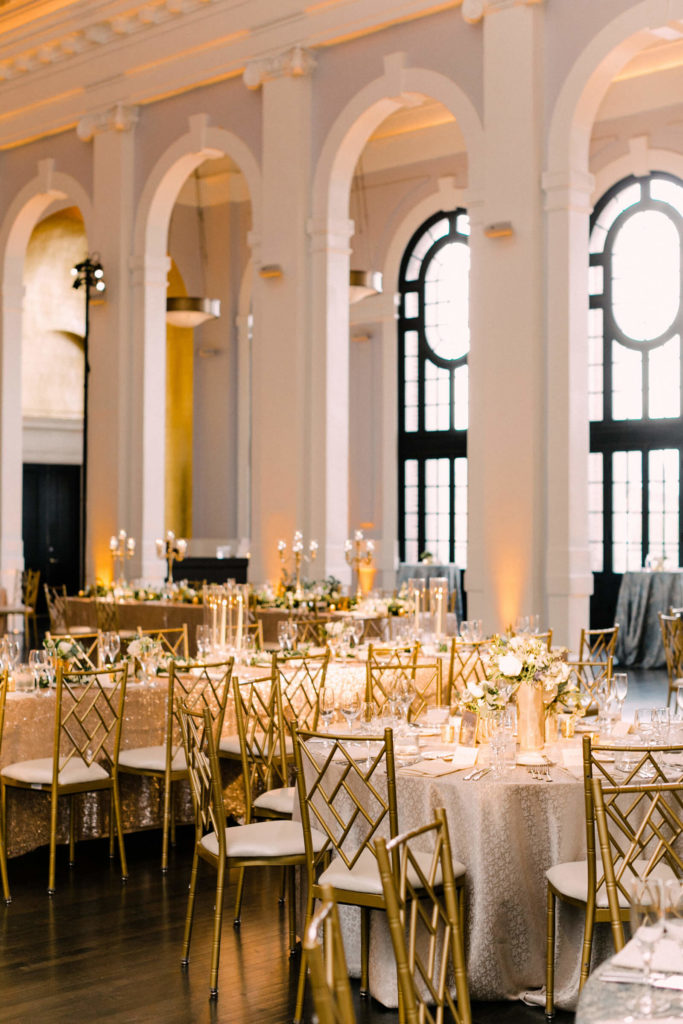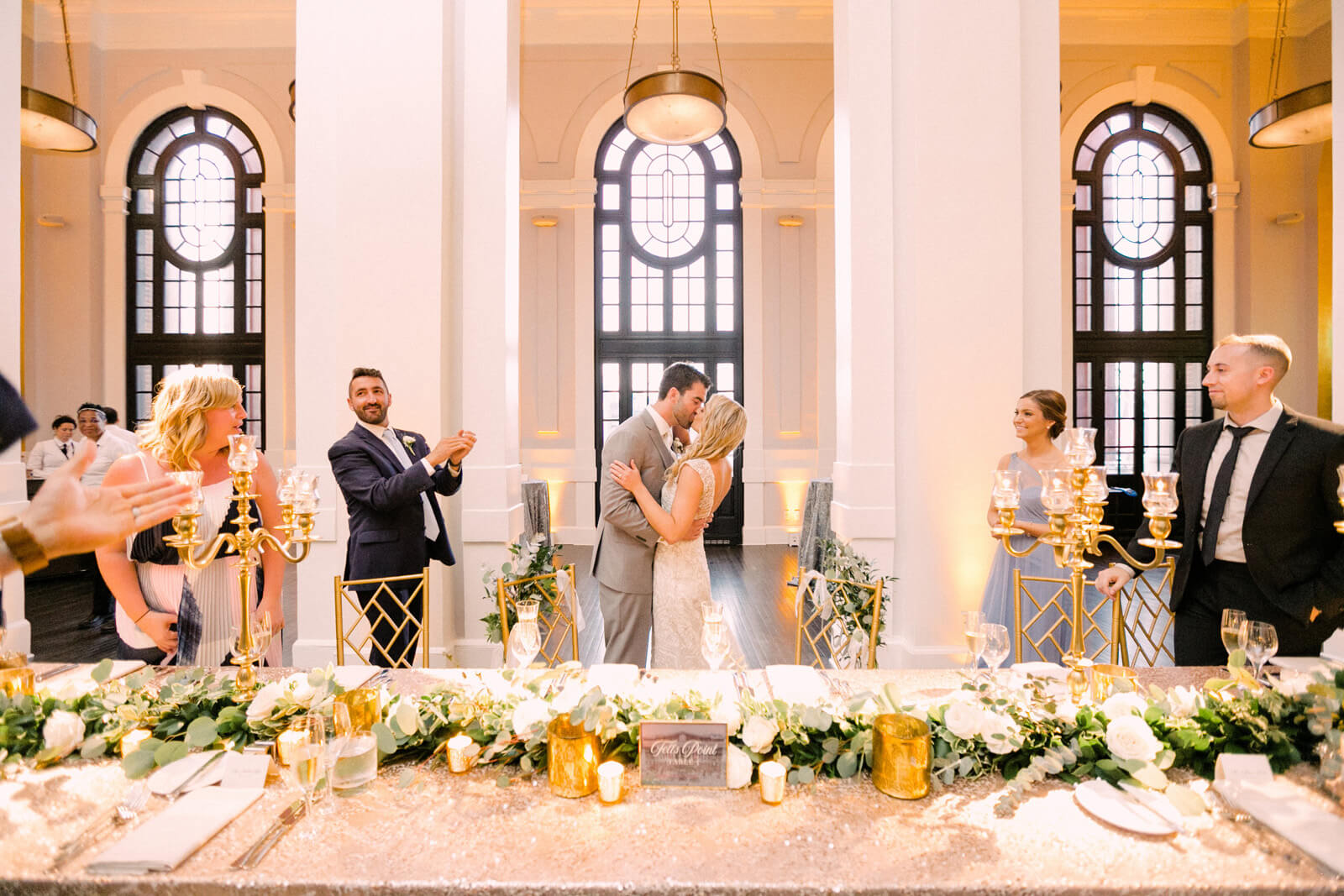 The wedding was classic Emily and Bryan—elegant, romantic, and timeless, with everything from a choreographed first dance to confetti cannons. The wedding day can be overwhelming, Bryan concedes. "There's a lot of people demanding time and photos," he says. "But remember it's a day for both of you and it's great to share the same memories. The whole reception, I was either dancing, laughing, or holding Emily's hand. Being together was the best part of our reception."