This originally ran in the 2018 Local Love supplement in the June issue of Baltimore magazine.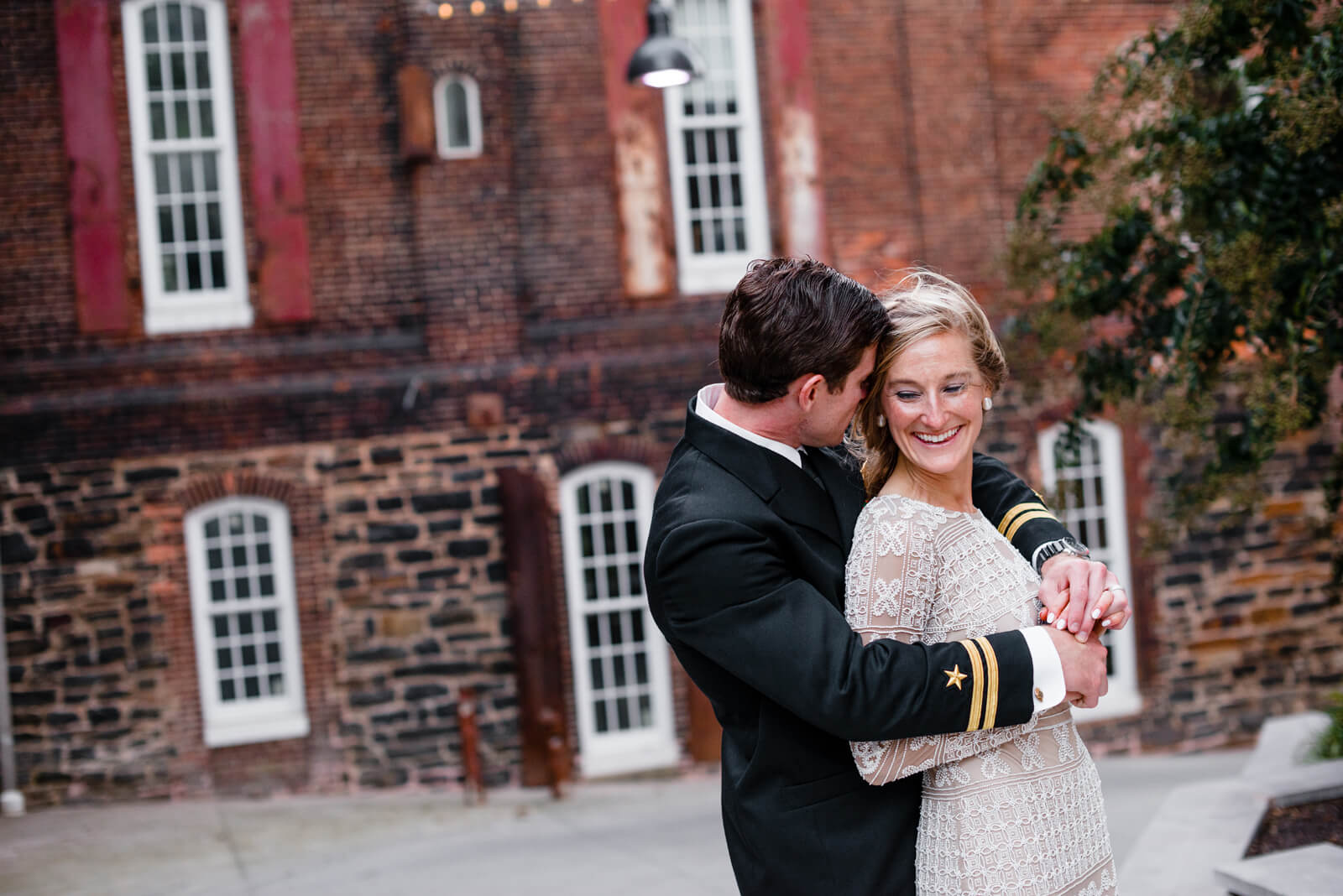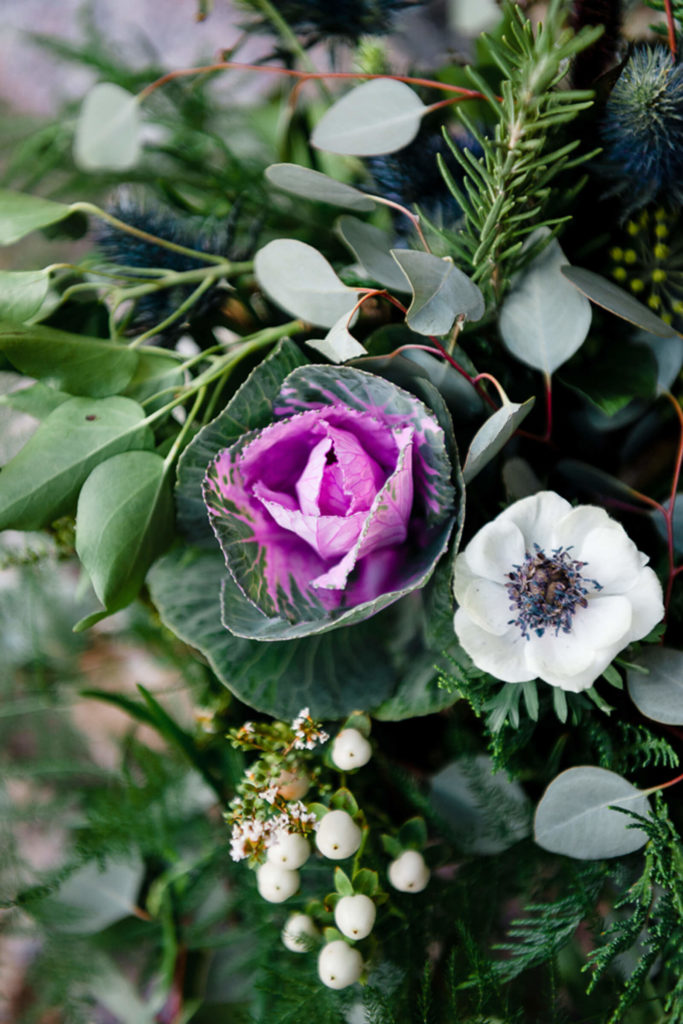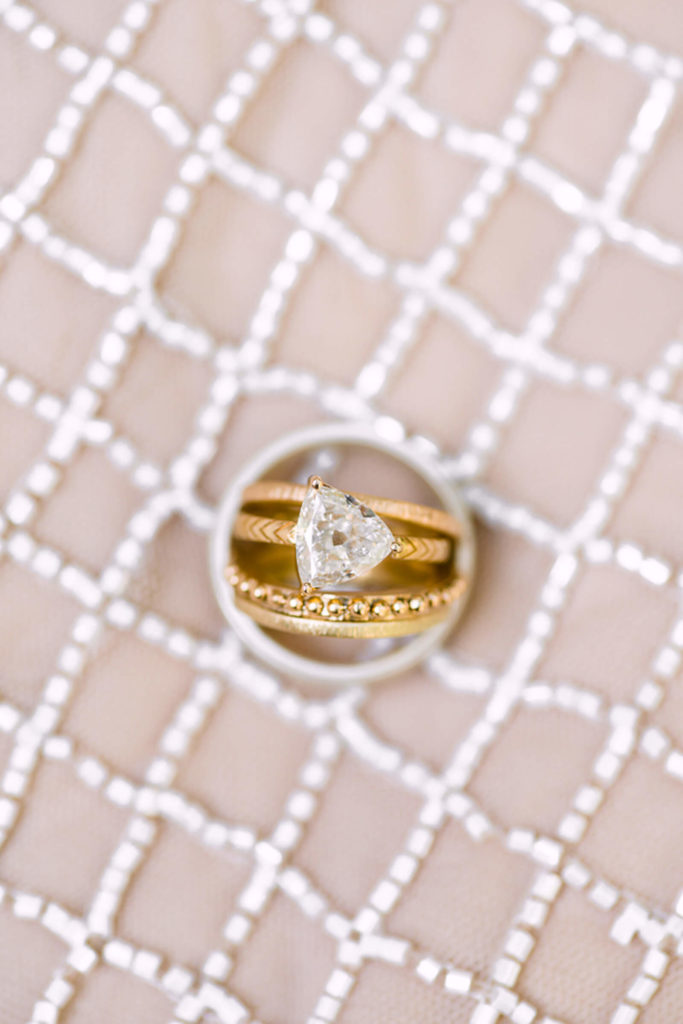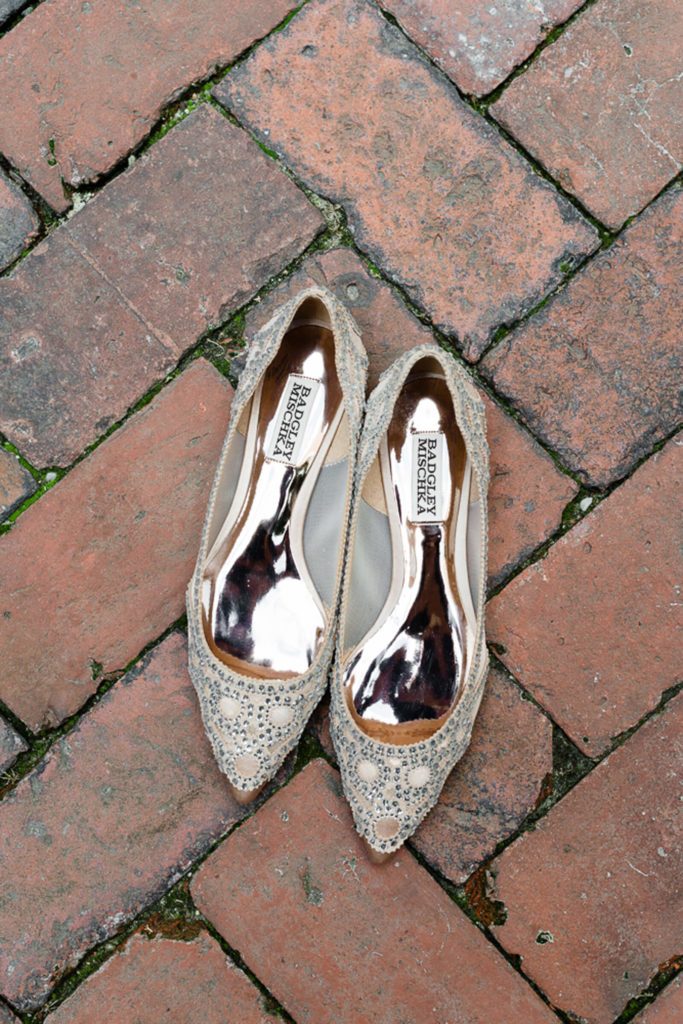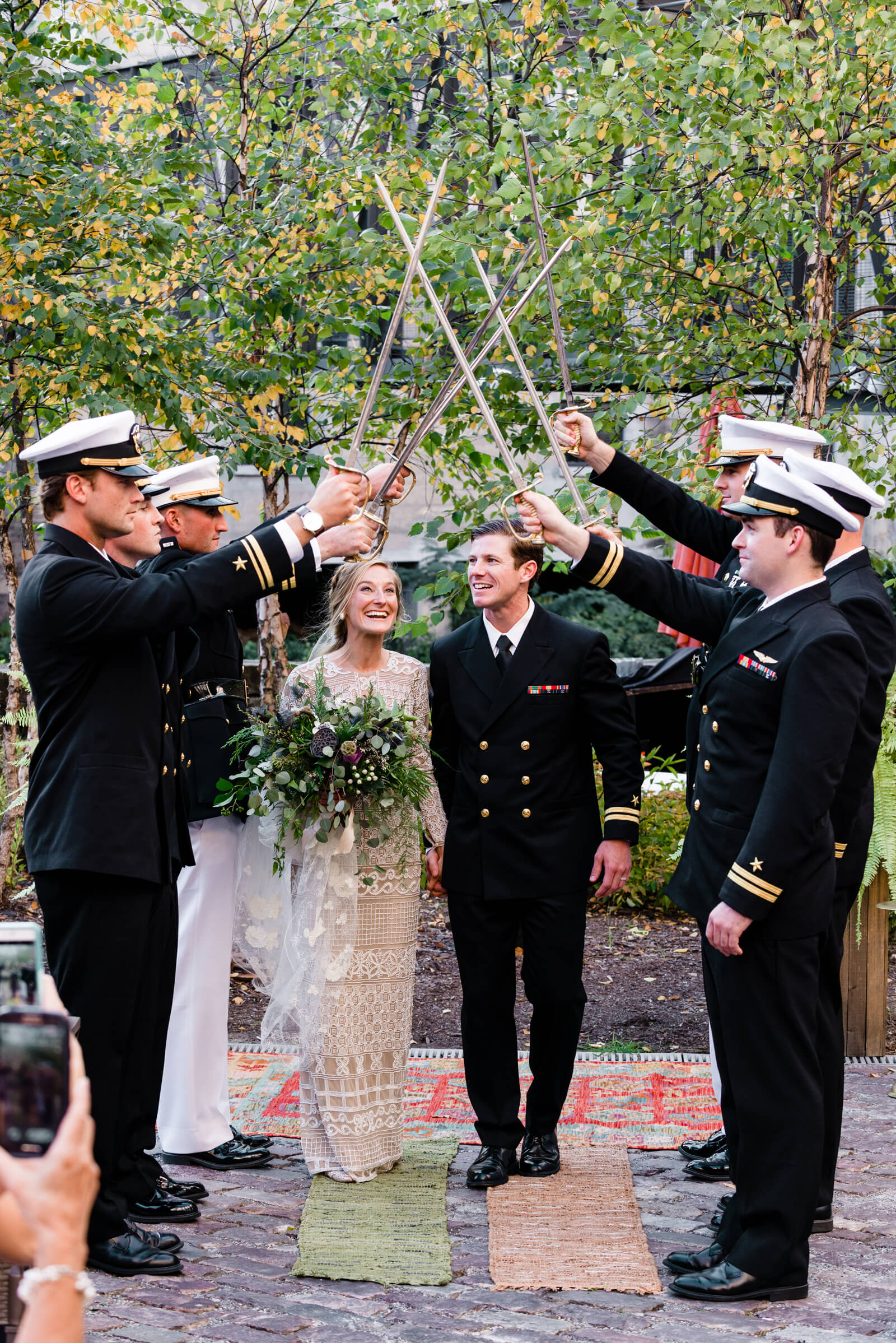 Wedding Date October 7, 2017
When transplant Californians Kirstyn Atkinson and Cade Norris got engaged near Big Sur, Kirstyn immediately knew one thing: "I told him he had no say in where the wedding was going to be," she says. "I love Baltimore so much. I told him, 'We're going to have the wedding in Baltimore.'" Kirstyn grew up in Mt. Washington and attended McDonogh School. (Cade is from Rochester, New York.) The two met at the United States Naval Academy. At just 24, Kirstyn, who played lacrosse and soccer at Northwestern University, became a volunteer assistant women's lacrosse coach at the Naval Academy. Cade was just about to graduate when a mutual friend introduced the two at McGarvey's Saloon & Oyster Bar in downtown Annapolis. Kirstyn had always heard that when you find the person you really like, "it will just be easy. And it really was," she says. She met his parents the next weekend when they were in town visiting for graduation, and no one could believe they had been together less than a week. Their relationship was relaxed and fun without any official labels. She spent the summer recruiting for the lacrosse team, and he was biding his time until he moved out to San Diego. In November of 2013, she helped him drive cross country, gave one more year to the Naval Academy, and joined him in California the following summer. "I'm pretty independent," says Kirstyn. "I didn't want to move out there just for my boyfriend in the military." So she found a job at the University of Southern California as the women's lacrosse director of operations. Initially, she moved in with Cade in Coronado . . . along with seven of his friends. "It was me and eight boys," laughs Kirstyn. "I was like, 'What is my life right now?'"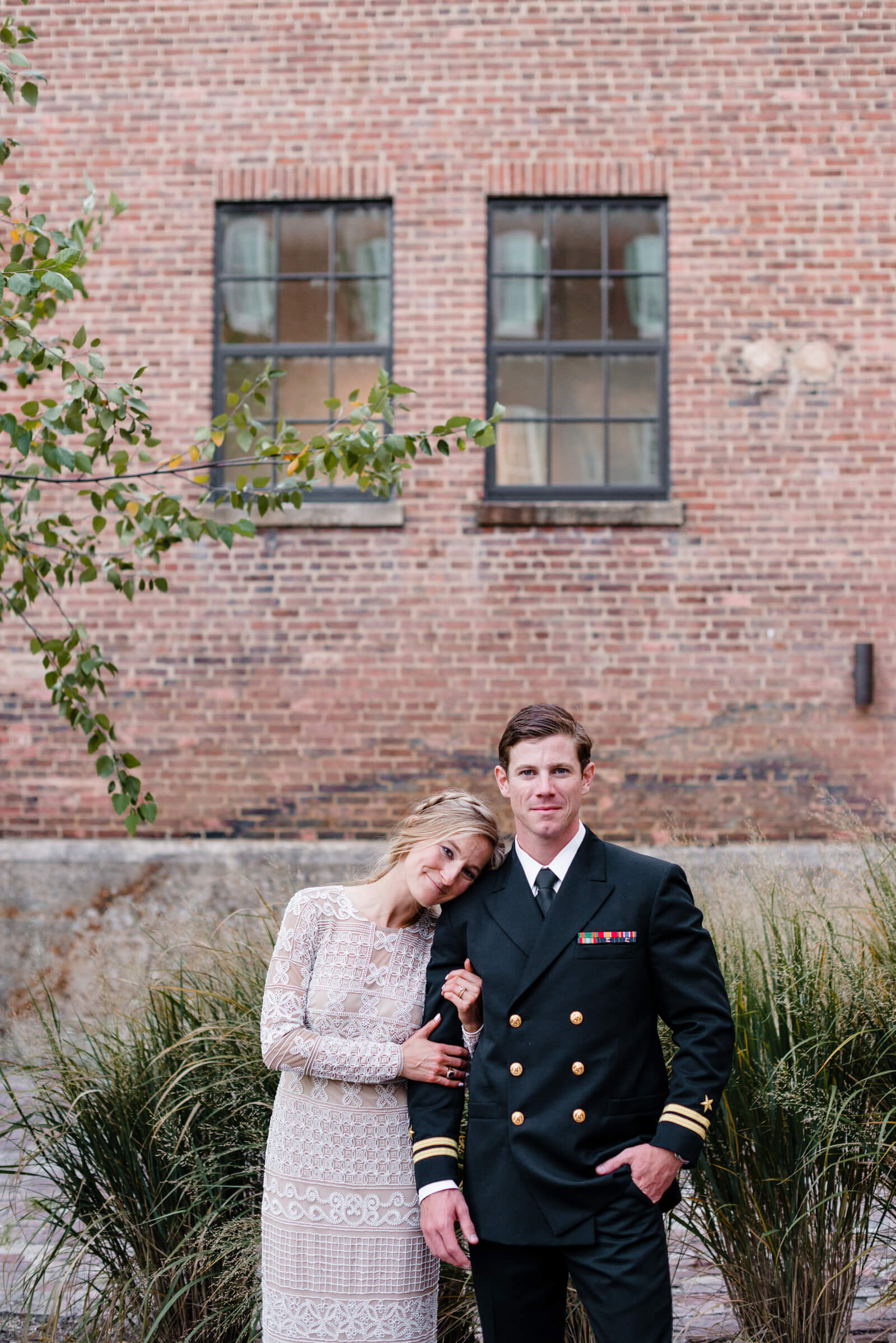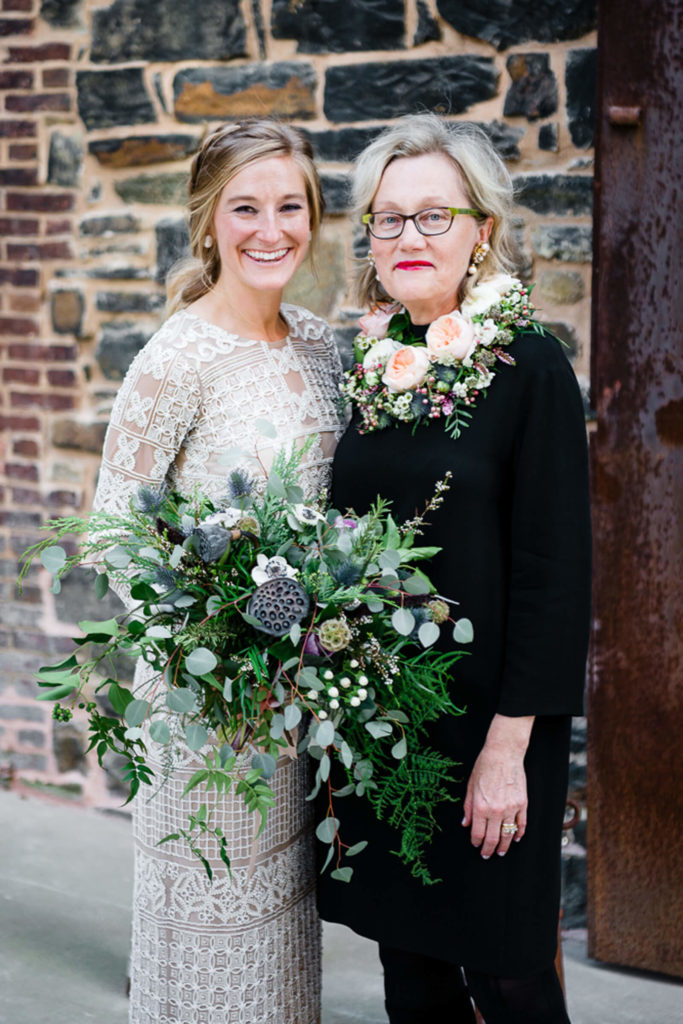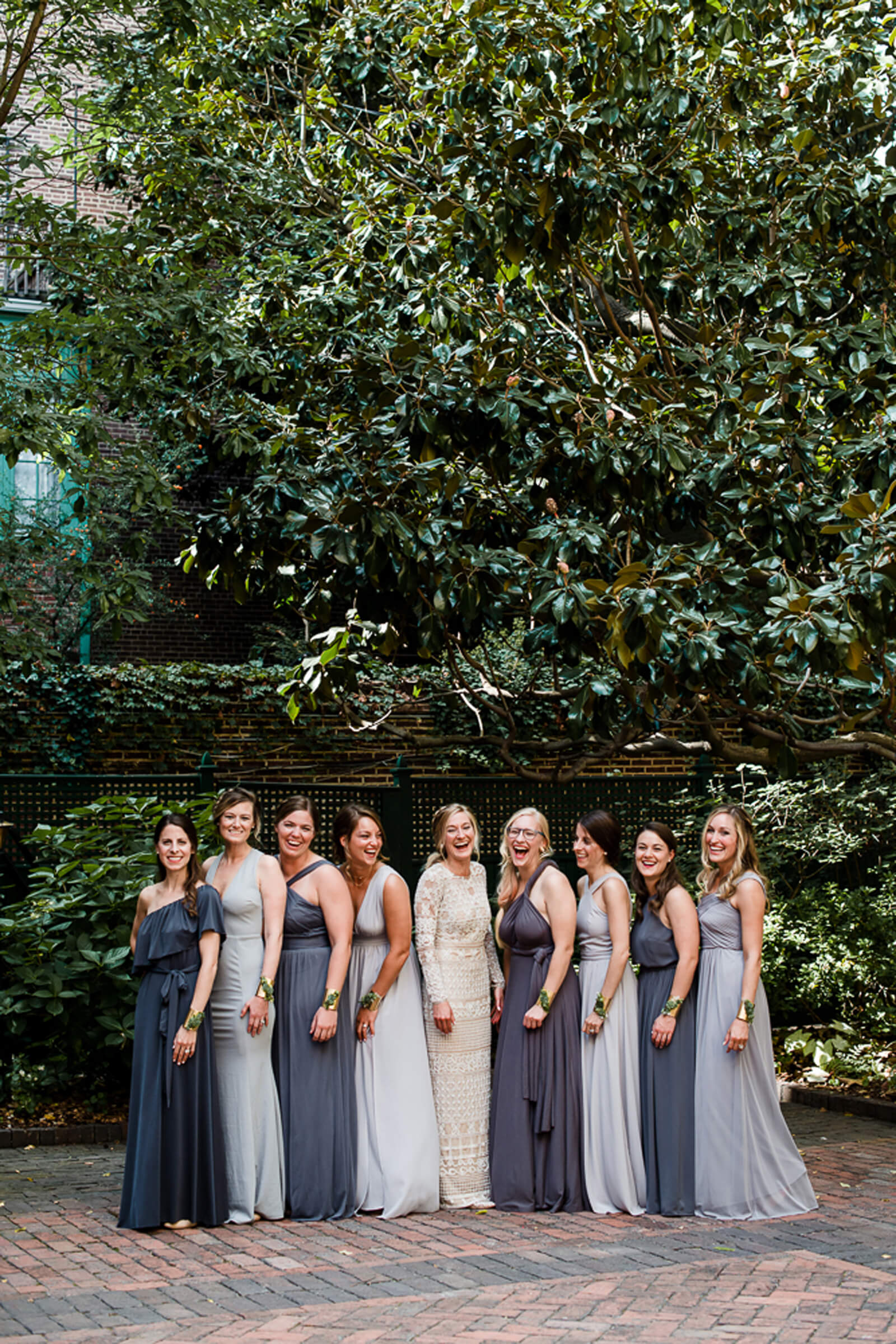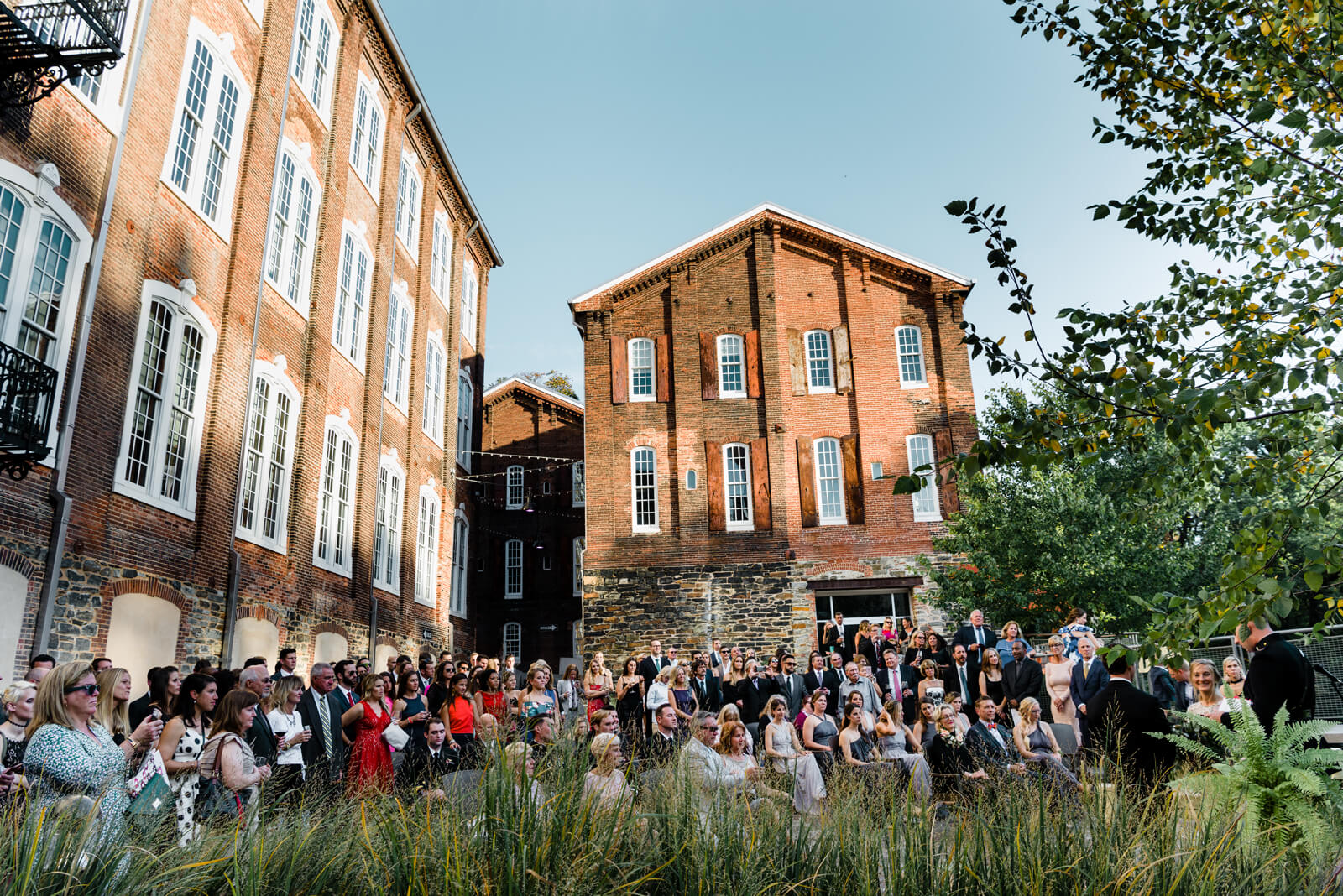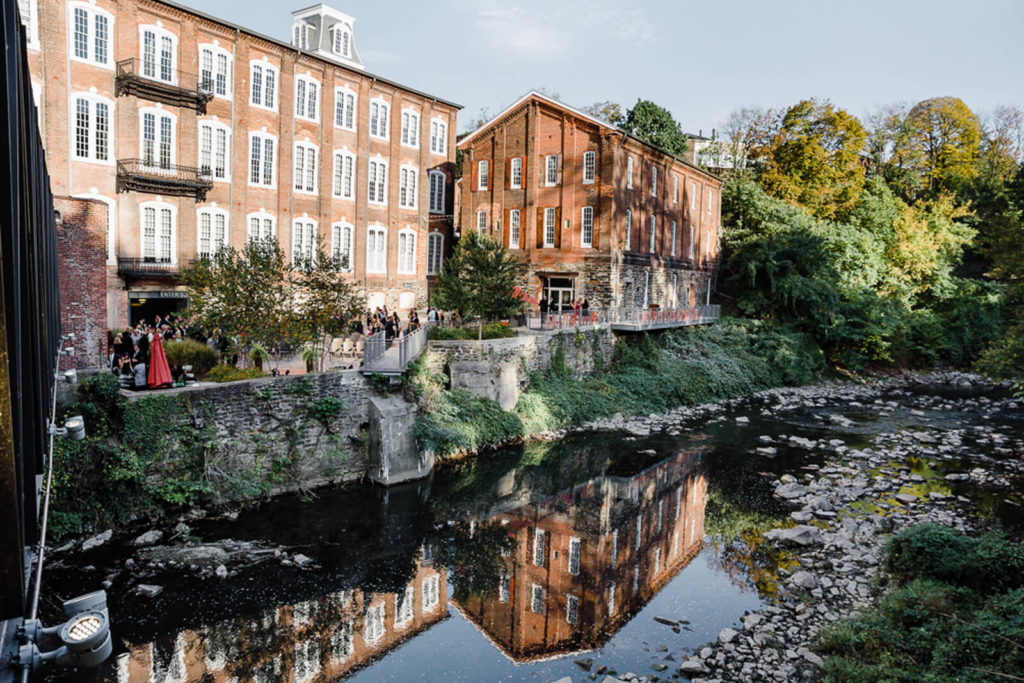 Then came a very them proposal. "Cade is a romantic," says Kirstyn, "but in his own way." After a long weekend that included a few snafus—like a closed campground—they were heading back home and stopped along the rugged foothills of the Santa Lucia Mountains on the Pacific Ocean, where, out of the back of the truck, he handed her a Mason jar. See, they had always joked that when that jar was officially filled with pennies, he would buy her a ring. A ring was now inside the jar. When they finally had cell service and she called home, her mom, who was expecting the proposal, let out an expletive. "We've been waiting all (bleeping) weekend!"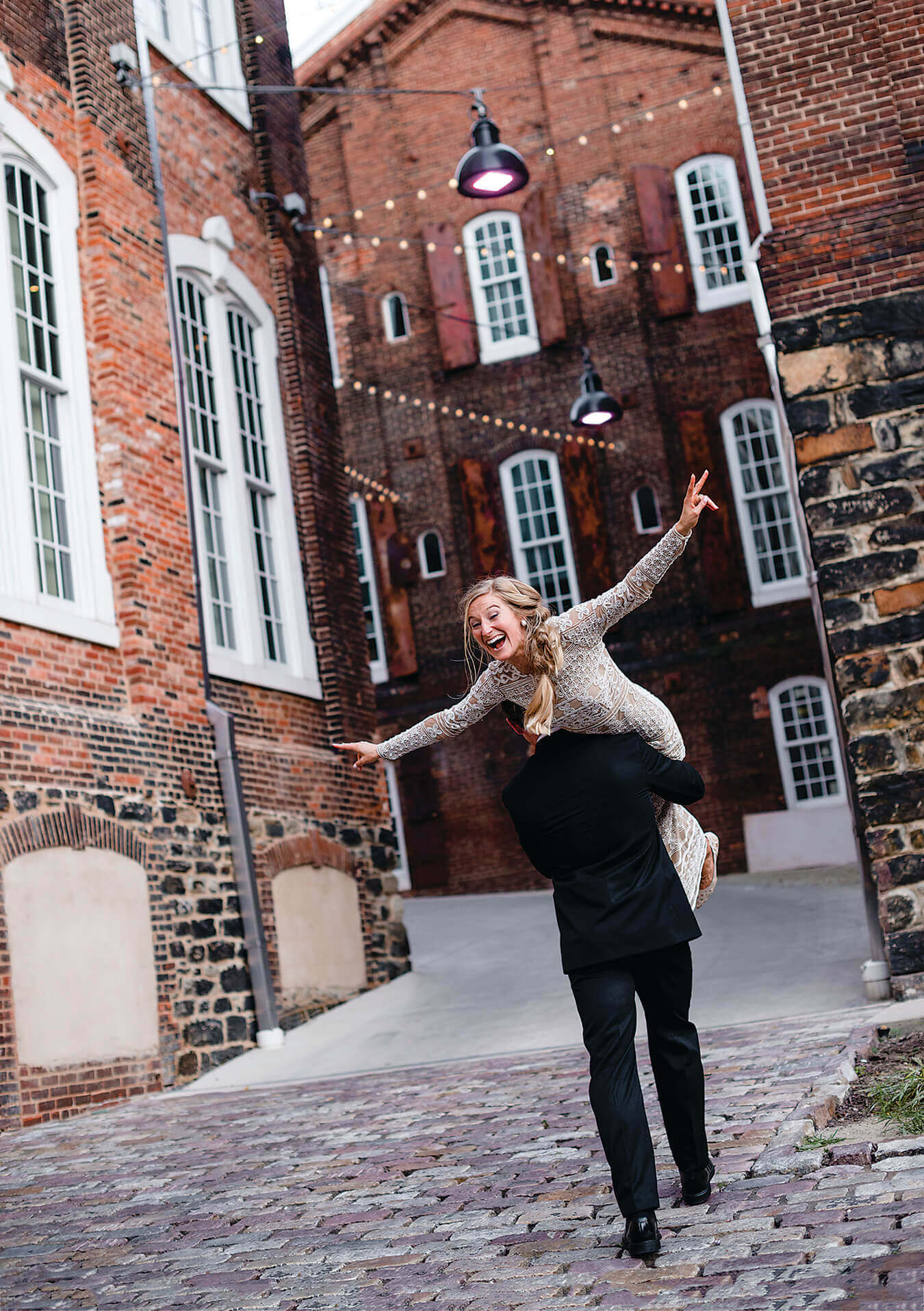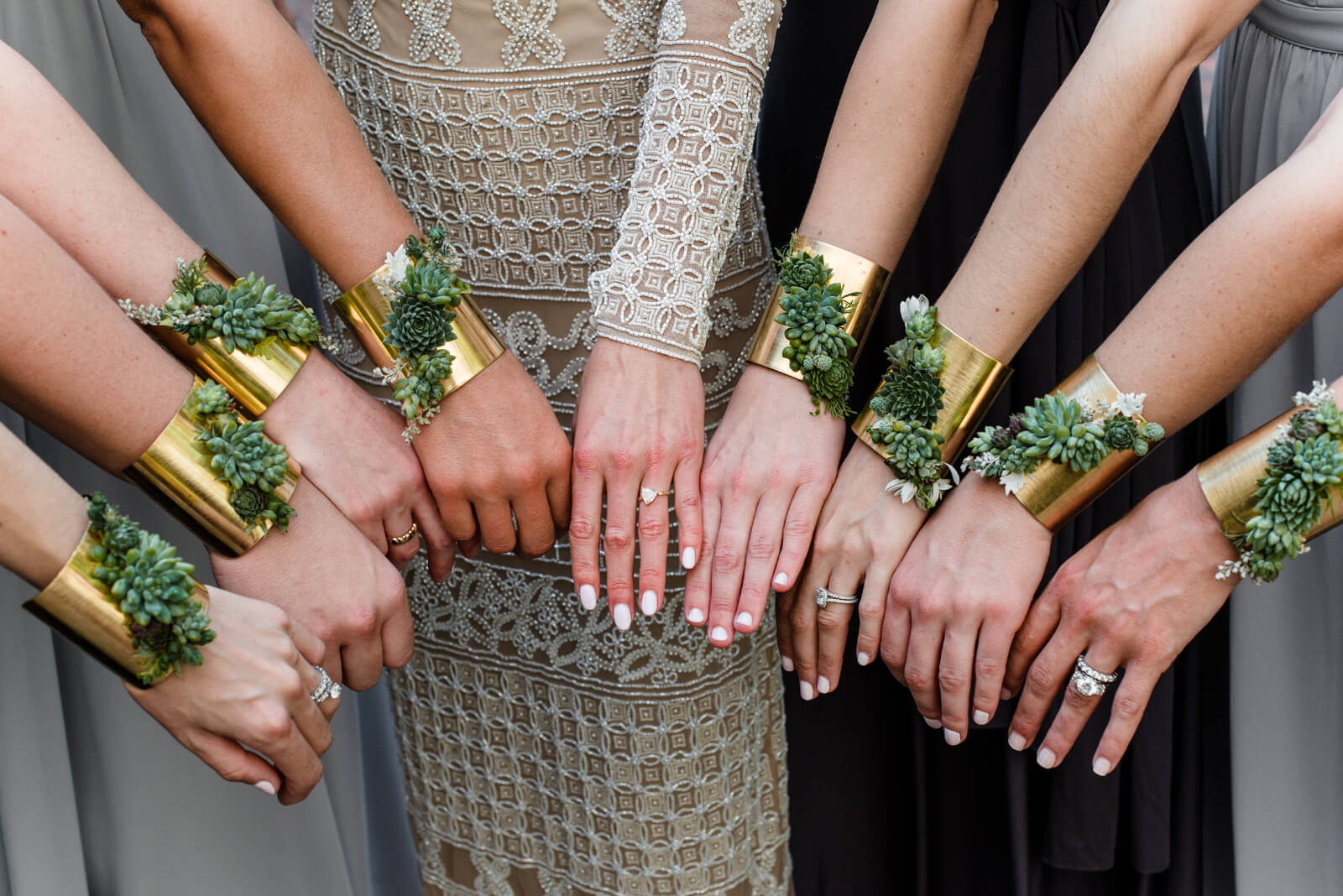 Despite their long courtship, they planned the wedding in six months, and Cade was deployed up until almost the wedding date. "He got really lucky and wasn't around for any of the planning," Kirstyn jokes. And since Kirstyn was in California, her mom, Laurie Atkinson, and sister, Marlo Atkinson, were the boots on the ground in Baltimore. And it was Laurie, sitting at the bar at Cosima Mill No. 1, having a drink, who looked around the chic Italian restaurant and asked the bartender, "Hey, do you do weddings here?" (The answer: "Not yet, but we would.") Kirstyn knew she wanted her wedding to have a certain feel: good flow, no assigned seating, no sit-down dinner. "I just wanted to have a really great party with great food at a really great space," she says. And she wanted an outdoor element. And even though Kirstyn had never been to Cosima, it seemed to check all those boxes. "I've never seen it before, but I trust you," she told her mom.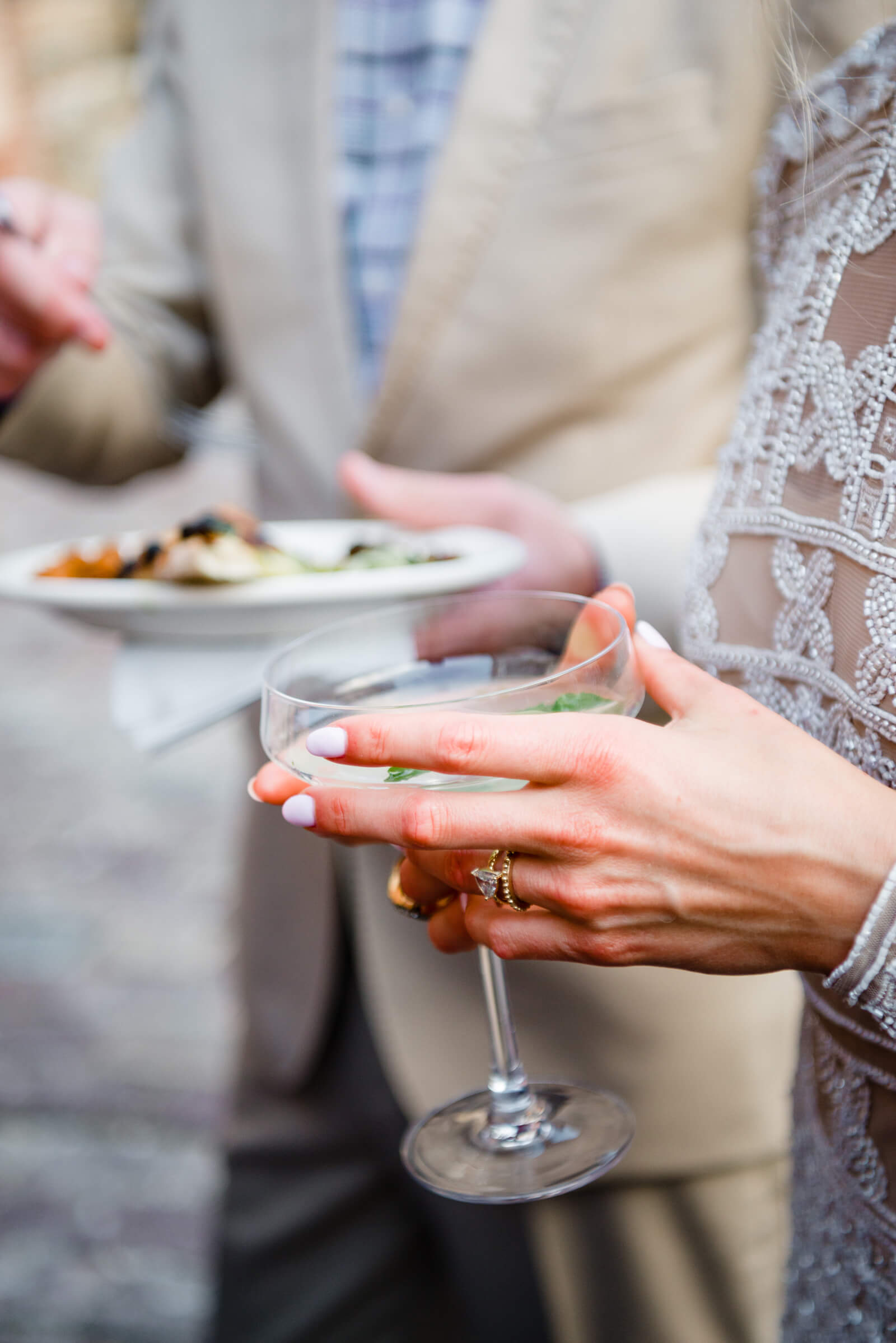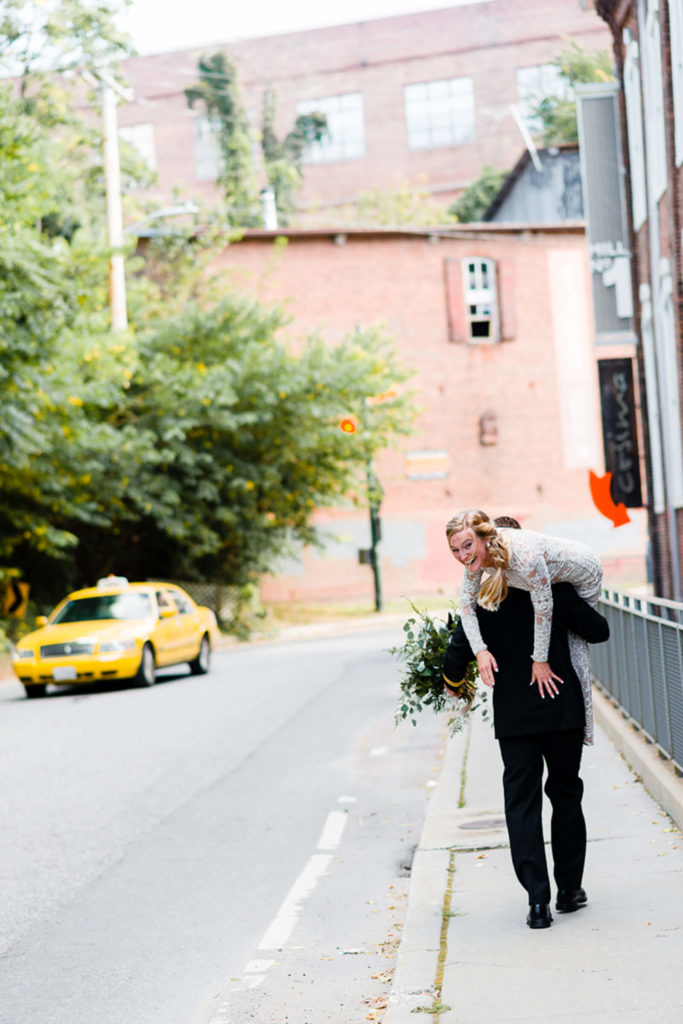 Luckily, Kirstyn fell in love with the space the first time she saw it. "You need to walk down the cobblestone driveway to the ceremony," her mom insisted. And on her wedding day she did just that—her dad holding her arm and her sister lifting their mom's cathedral-length veil (purchased at the now-shuttered Pacey's in Highlandtown) so it didn't get dragged down the road. Kirstyn turned the corner, and there were all their friends (so many friends!) and family waiting. Most stood for the ceremony, so it felt casual and intimate.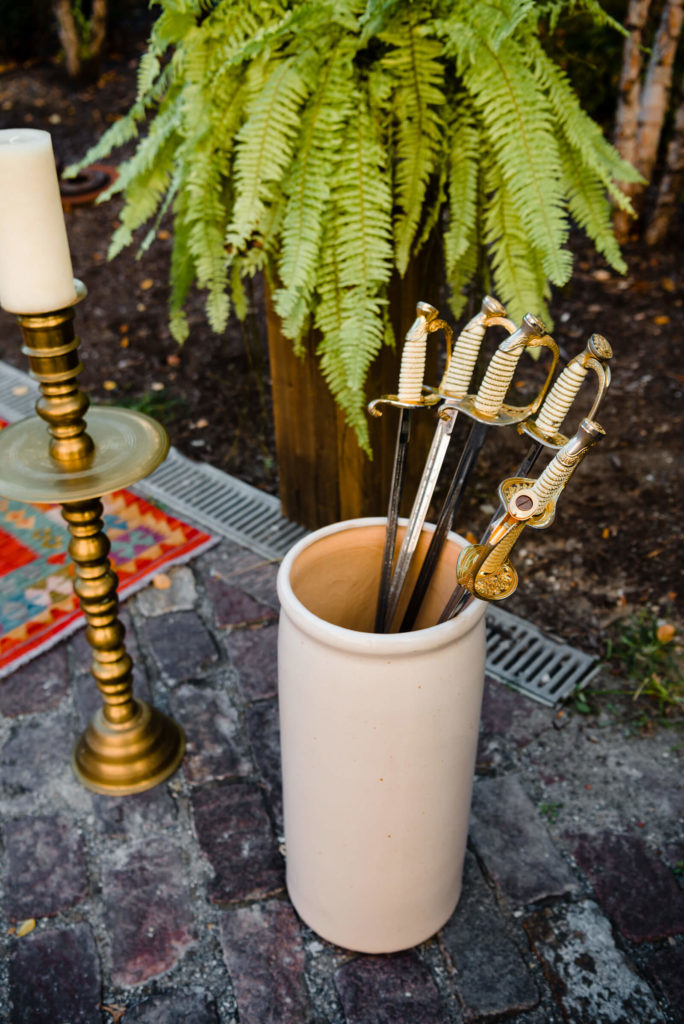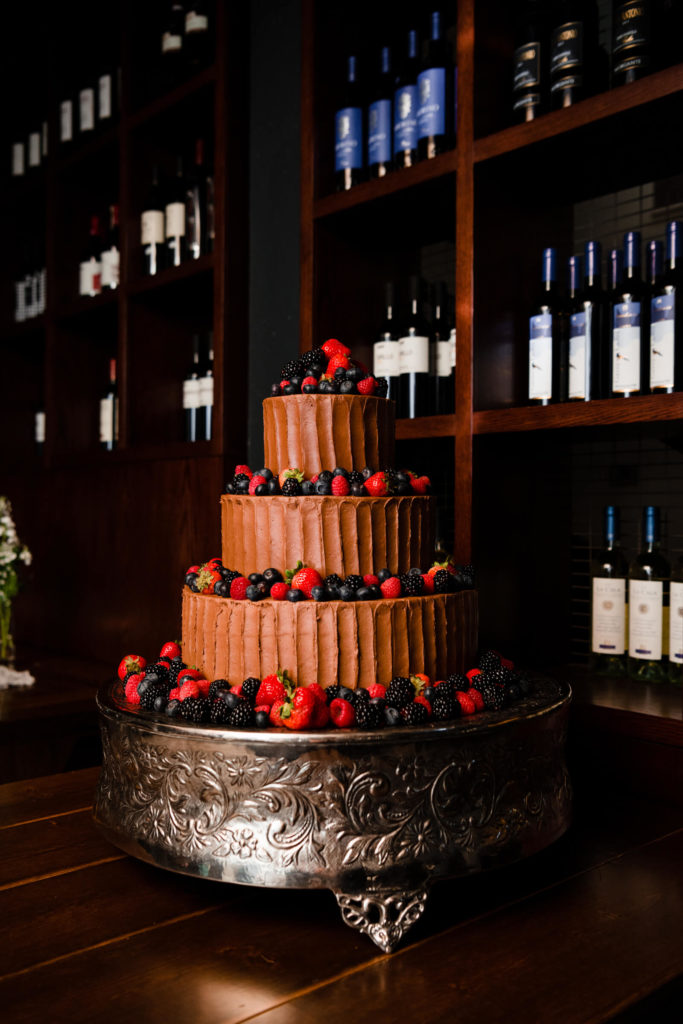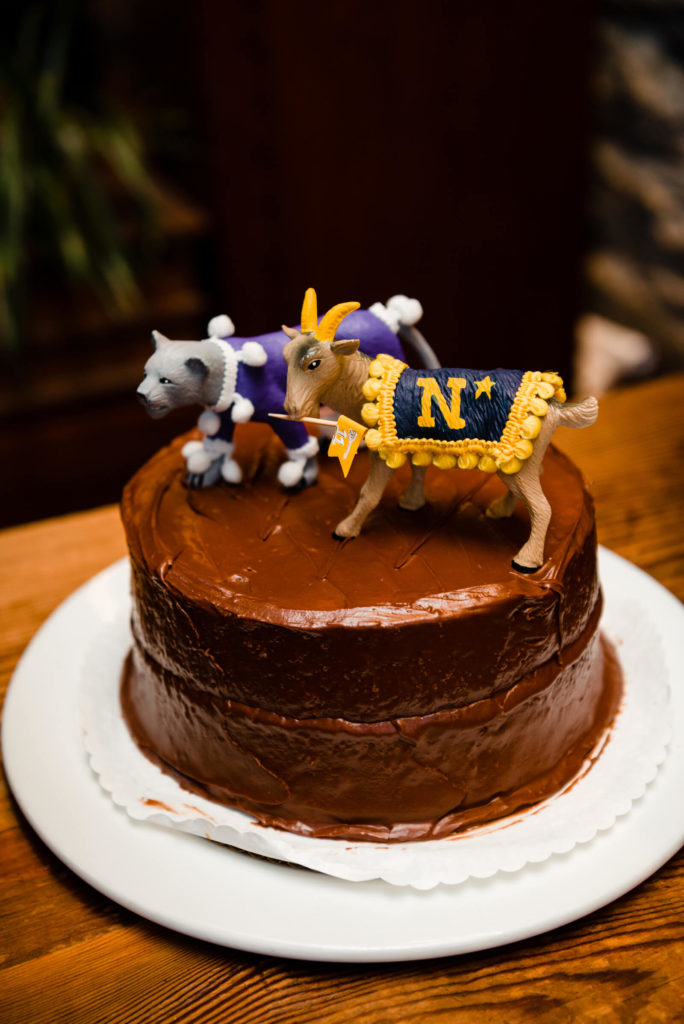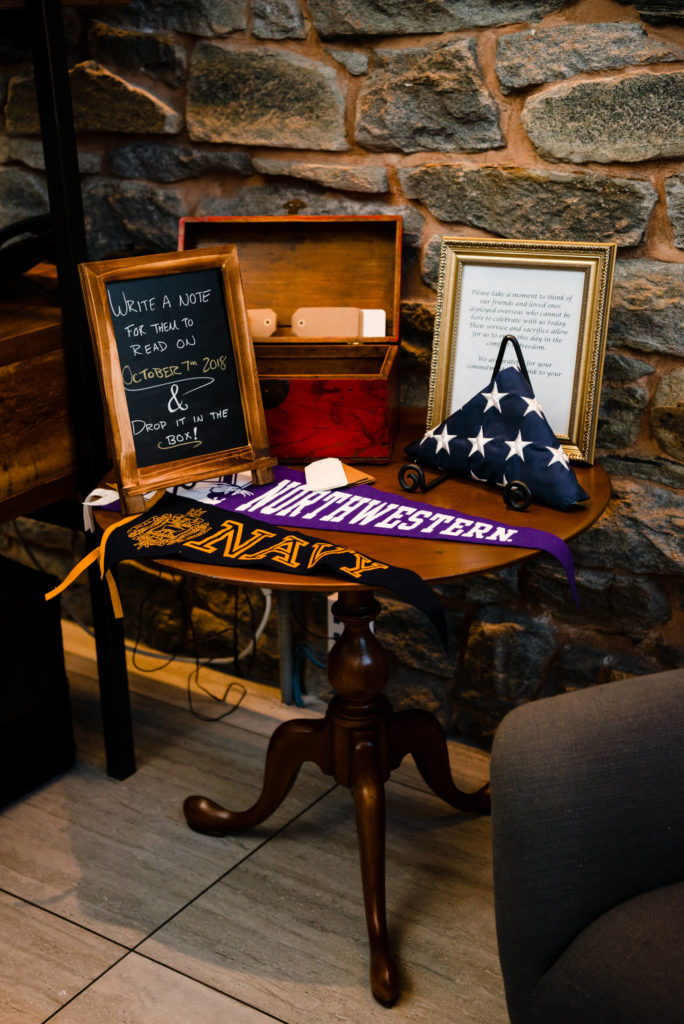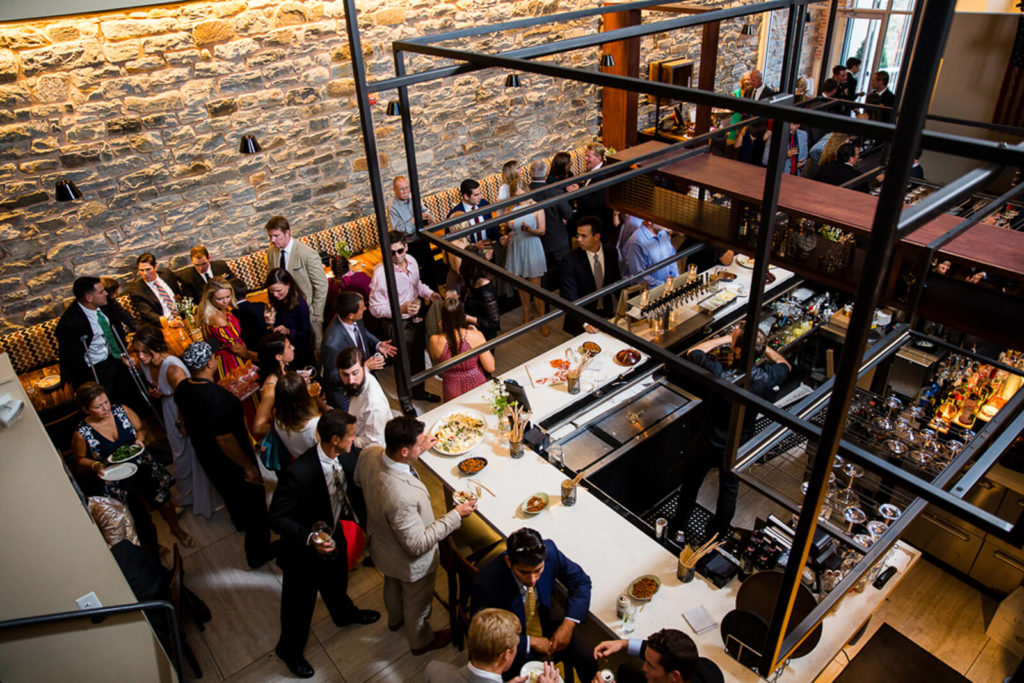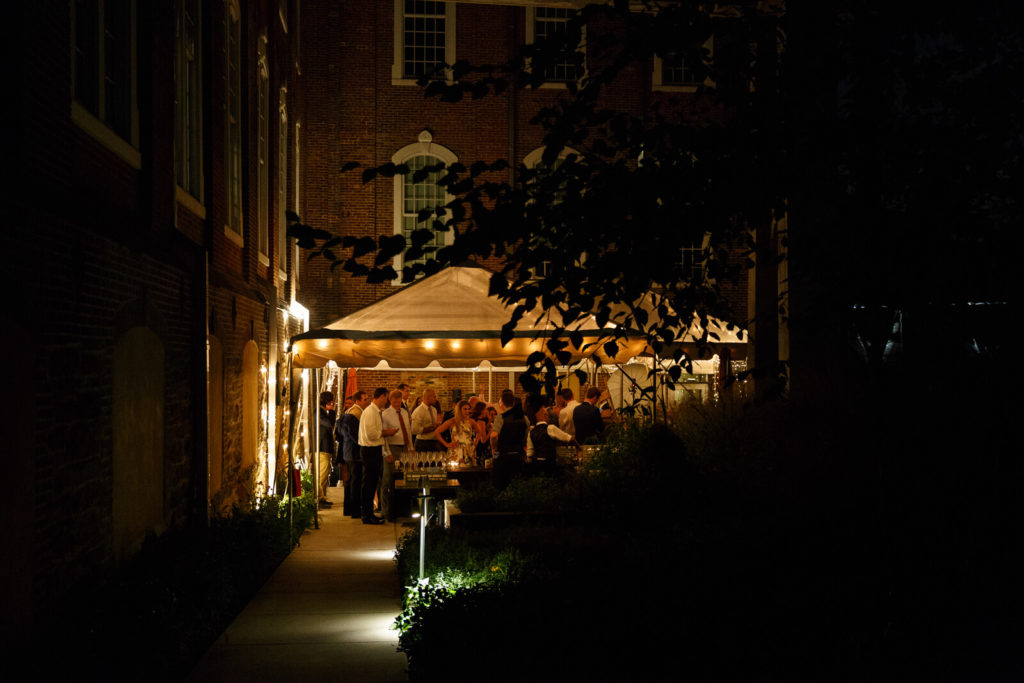 The weather for their fall wedding was absolutely perfect, hovering in the 70s so guests could go inside the restaurant or hang out near the Jones Falls on the back patio, under a sea of twinkling lights. All night long, new platters of Sicilian and Southern Italian-inspired cuisine would come out of the kitchen—grilled rockfish, oysters, pizza from the wood-fired grill, and salads. "They crushed it with the food," says Kirstyn. They turned the upstairs into a lounge, complete with phone chargers and Polaroid cameras. Outside, friends danced or hung out at the cigar bar. The bars were serving great drinks all night, including Old Fashioneds and Southsides—an ode to her dad's favorite Preakness cocktail.
"Cade and I wanted to have an awesome party," says Kirstyn. "We wanted people to be happy, enjoy each other, eat great food, have amazing drinks, and dance to wonderful music." Hooyah.
Beauty Jodie Hawk (makeup); Hair Artistry by Heather (hair) Bridesmaids From various places including Nordstrom, BHLDN, and ASOS Cake & Caterer Cosima Mill No. 1 Décor The rug, silver cake stand, and candle sticks came from Wishbone Reserve. The oak chest used for cigars (purchased from Mt. Washington Cigar Co., chairs and cowhide poufs were purchased through Everything But The House Flowers Fleur de Lis Floral Design (bouquet and mother of the bride flower necklace); Passion Flower (succulent cuffs worn by the bridesmaids) Groom and groomsmen Navy dress uniform (groom); Navy/Marine dress uniforms for the Naval Academy guys and black suits for everyone else Invitations Minted Location Cosima Mill No. 1 Music Bachelor Boys Band Officiant Nolan Harris, friend of the bride and groom Photographer Kirsten Smith Photography Rings Gina Tackett Jewelry Wedding Dress BHLDN Nevana gown by Adrianna Papell Wedding Planner The bride's mom, Laurie Atkinson, and sister, Marlo Atkinson, with help from family friend Lesly Bell the day of the wedding