This originally ran as a Local Love in the 2022 issue.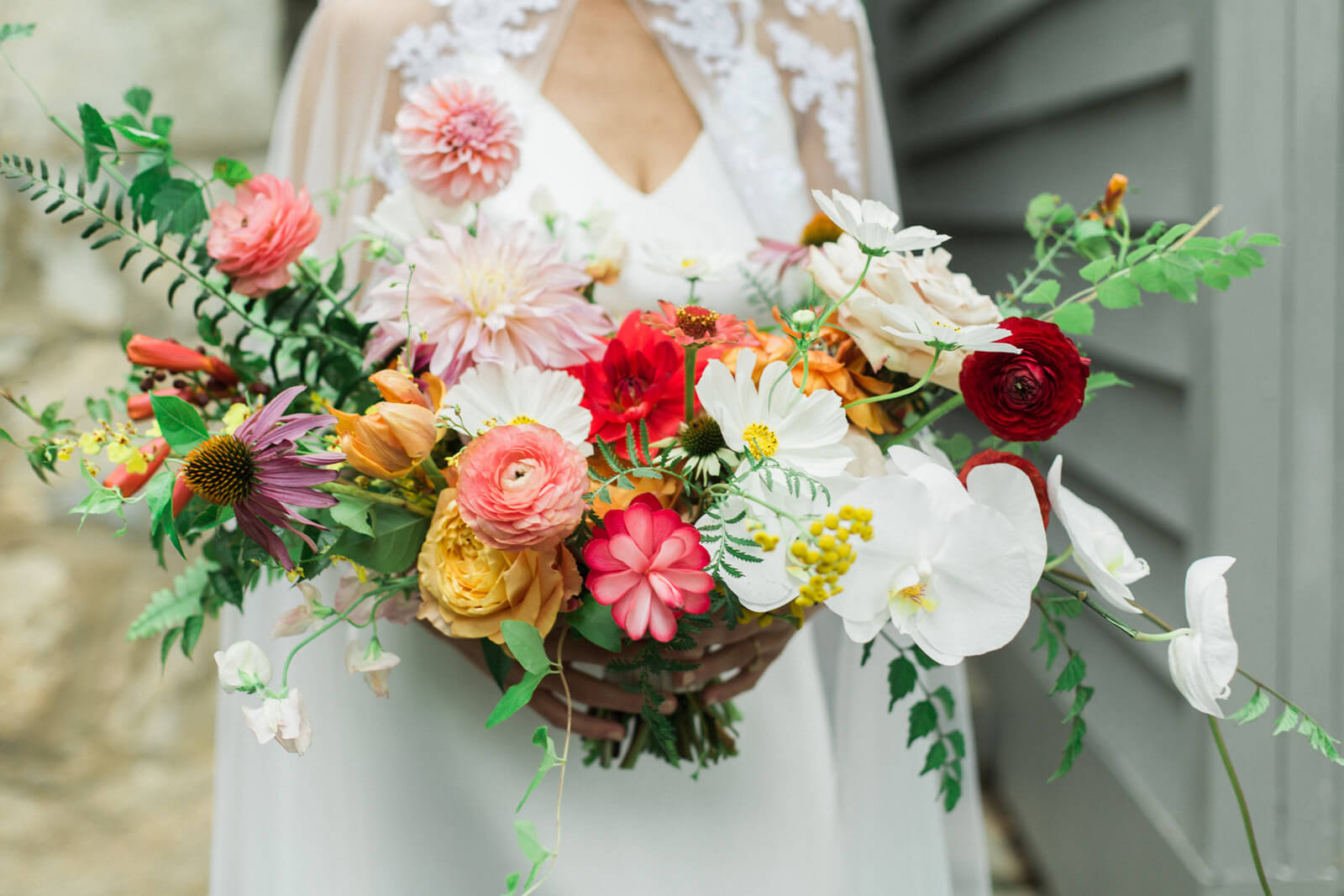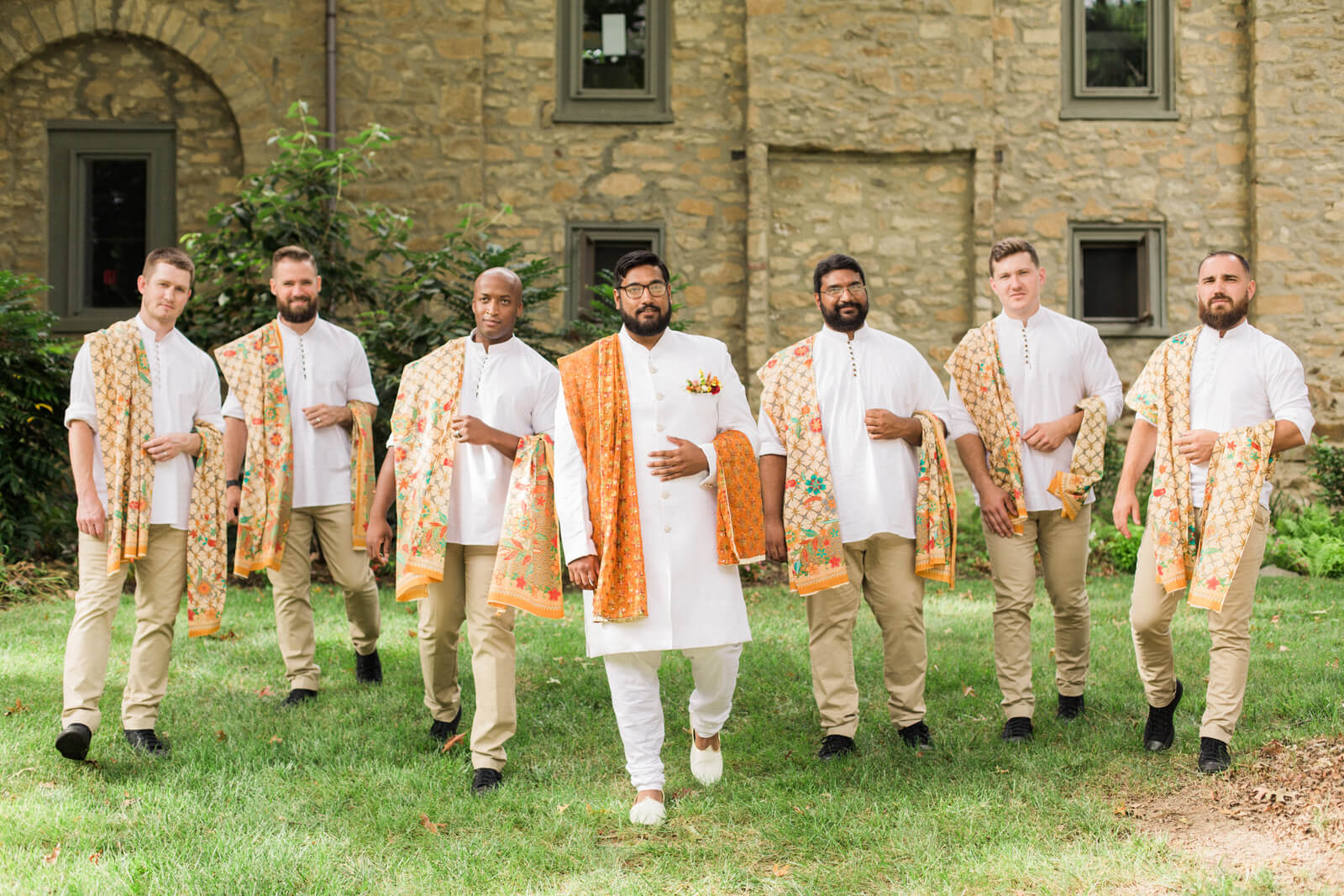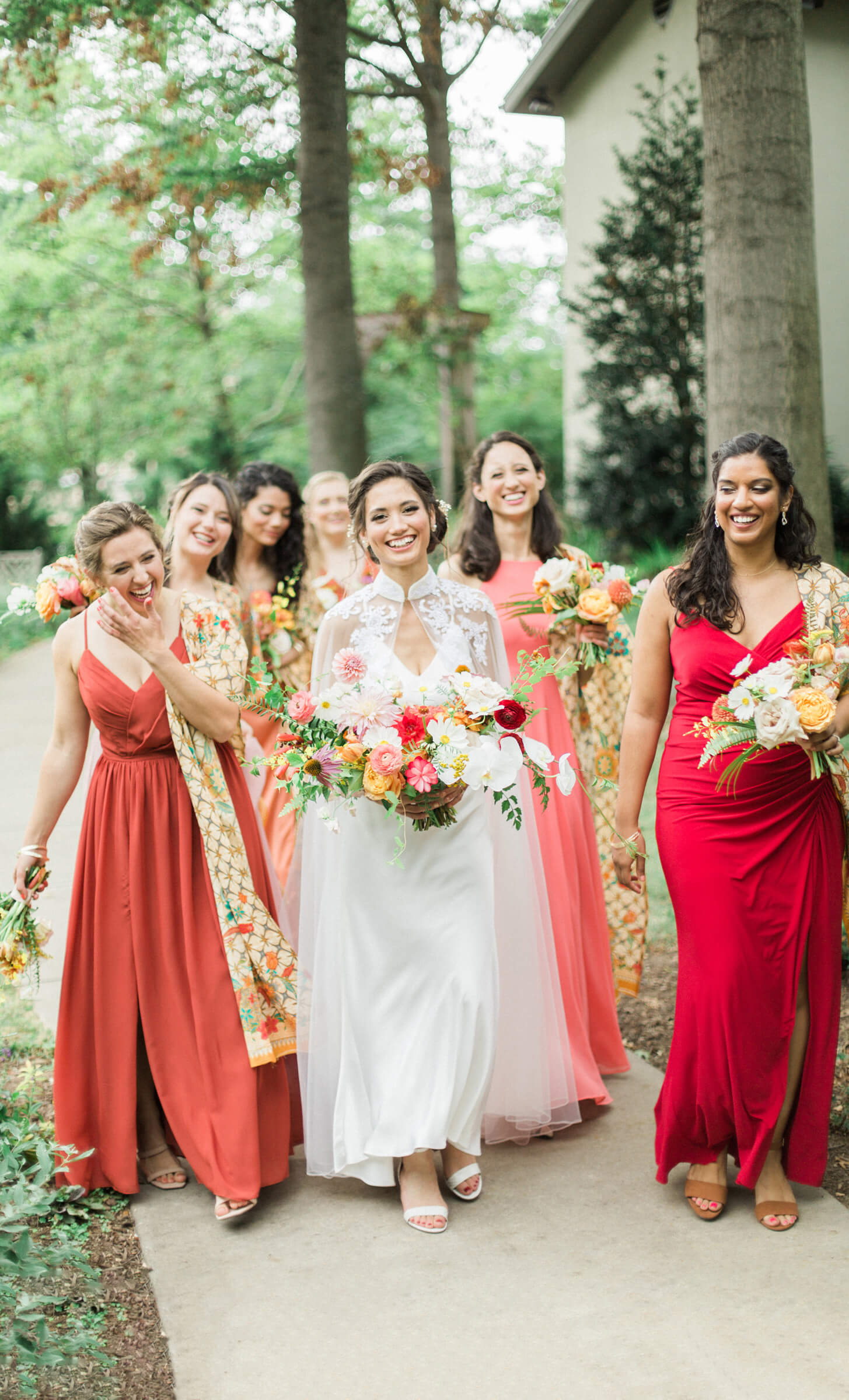 Wedding Date August 7, 2021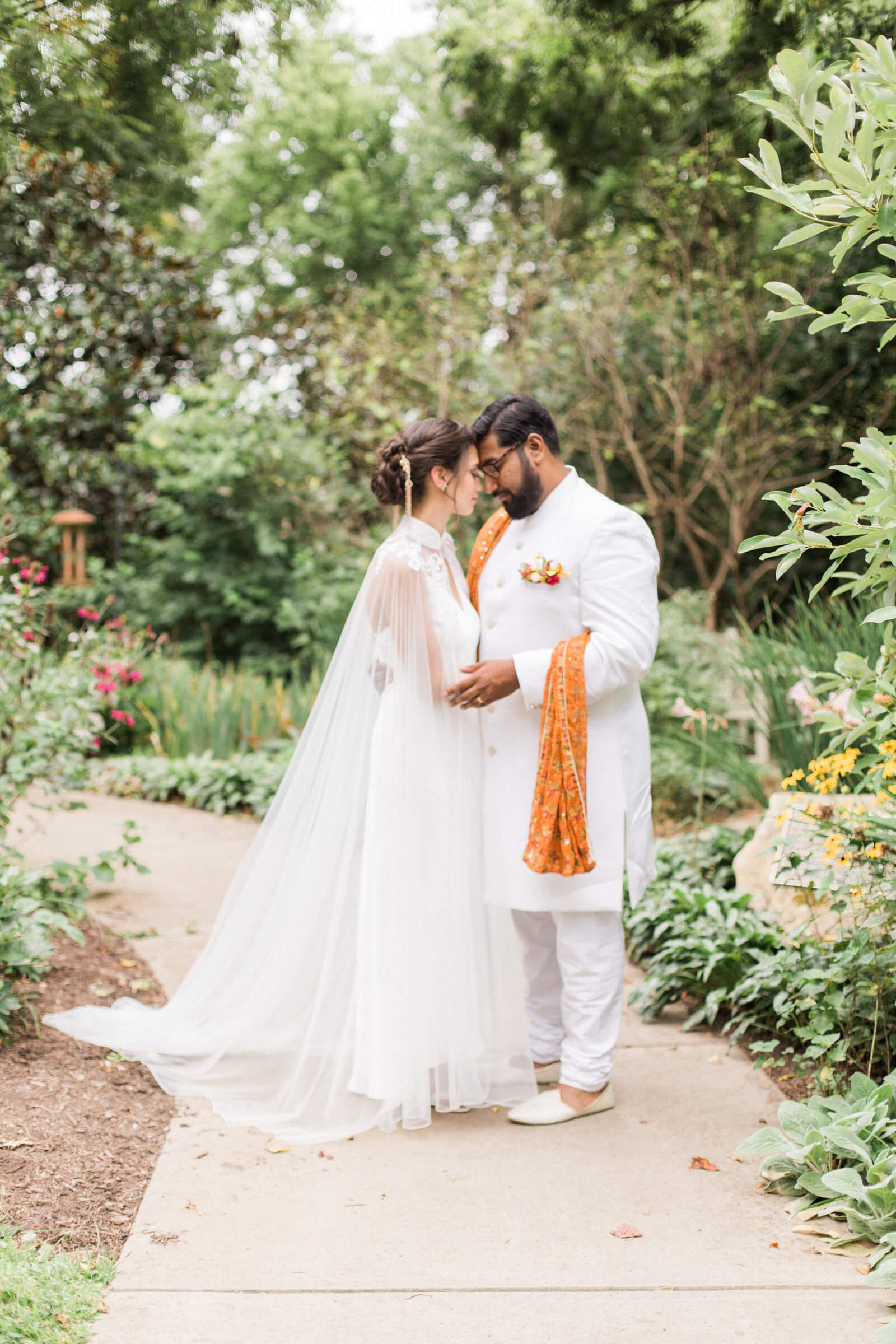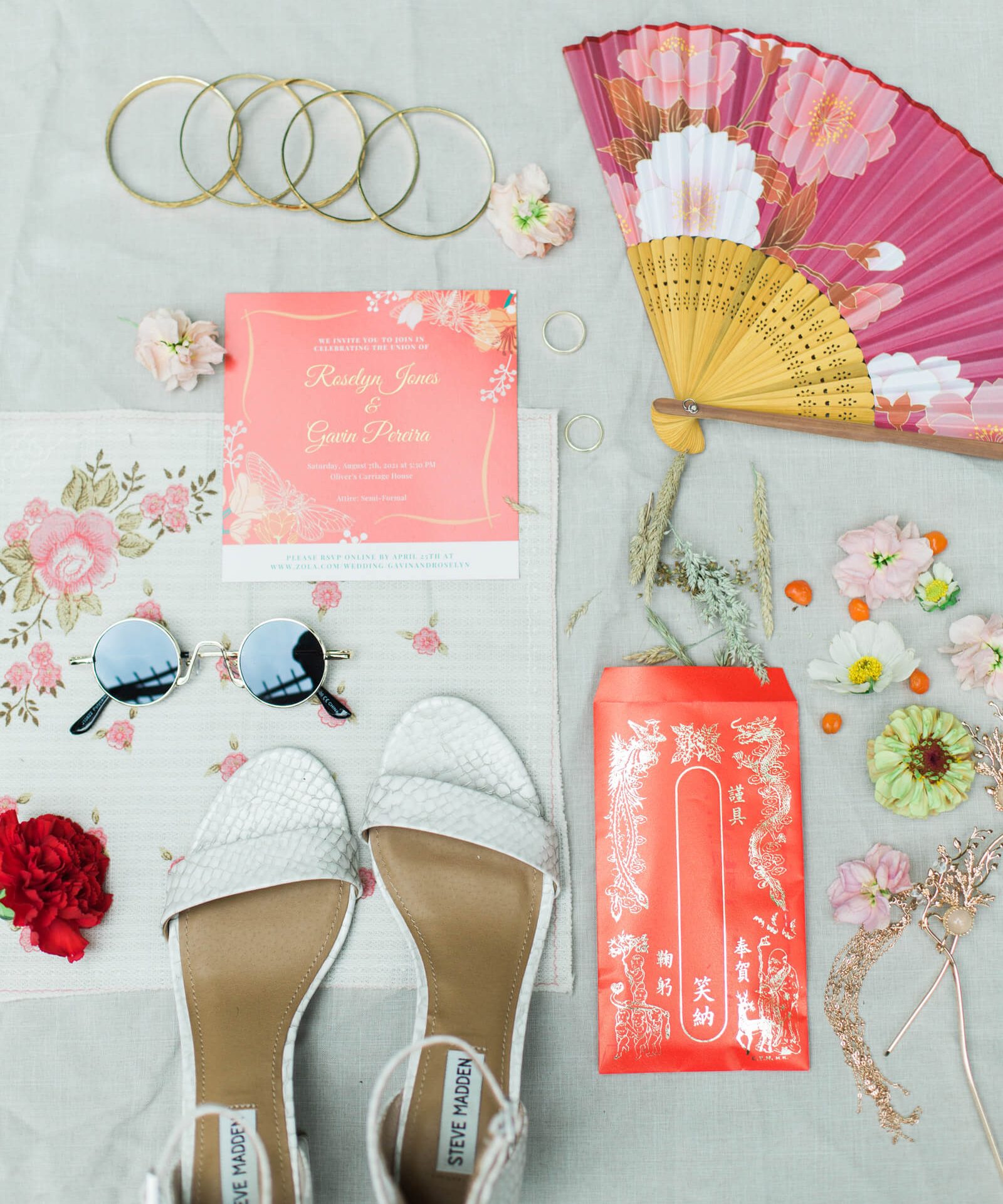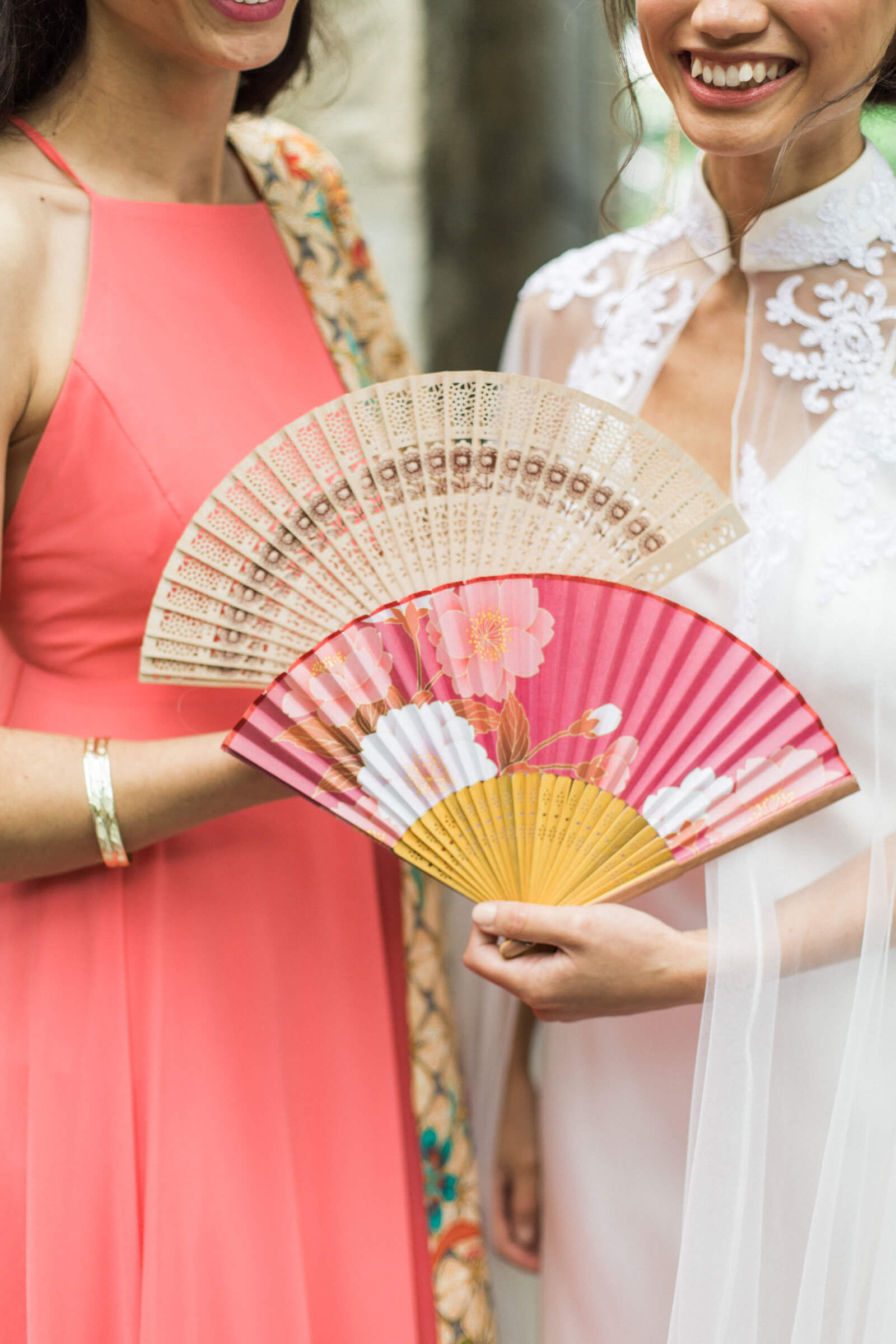 Roselyn and Gavin Pereira's relationship was like the slow buildup of a love song. The two met at Greater Grace Church in the Claremont-Freedom neighborhood in 2017. At church, Gavin played the piano for worship and, one Sunday, Roselyn sang the duet for the offering. "That's how we really first became aware of each other," says Roselyn. Years later, he started to visit her at the church cafe where she occasionally worked.  It took about four more months before—cue the soaring strings—Gavin finally asked Roselyn on a date.
For the proposal, Gavin wanted to choose somewhere that was special to Roselyn. Her family spent time at a cabin in Maine every fall and Gavin had been invited the previous year so he knew how beautiful it was that time of year. He confided to Roselyn's younger sister, Esther, that he had a ring and needed a good place to propose. So she, along with Roselyn's older sister, Faith, drove them up to Cadillac Mountain in Acadia National Park where Gavin and Roselyn made their way to the edge of the mountain. "Gavin had wanted a place like that because in the first letter I wrote him, I told him that the way he makes me feel is the same feeling I get when I am settled high above a landscape looking over the treetops," Roselyn says. Unfortunately, it turned out to be a super foggy day so they could barely see the trees, but the sentiment was there. "He wanted to give me that feeling for the rest of my life."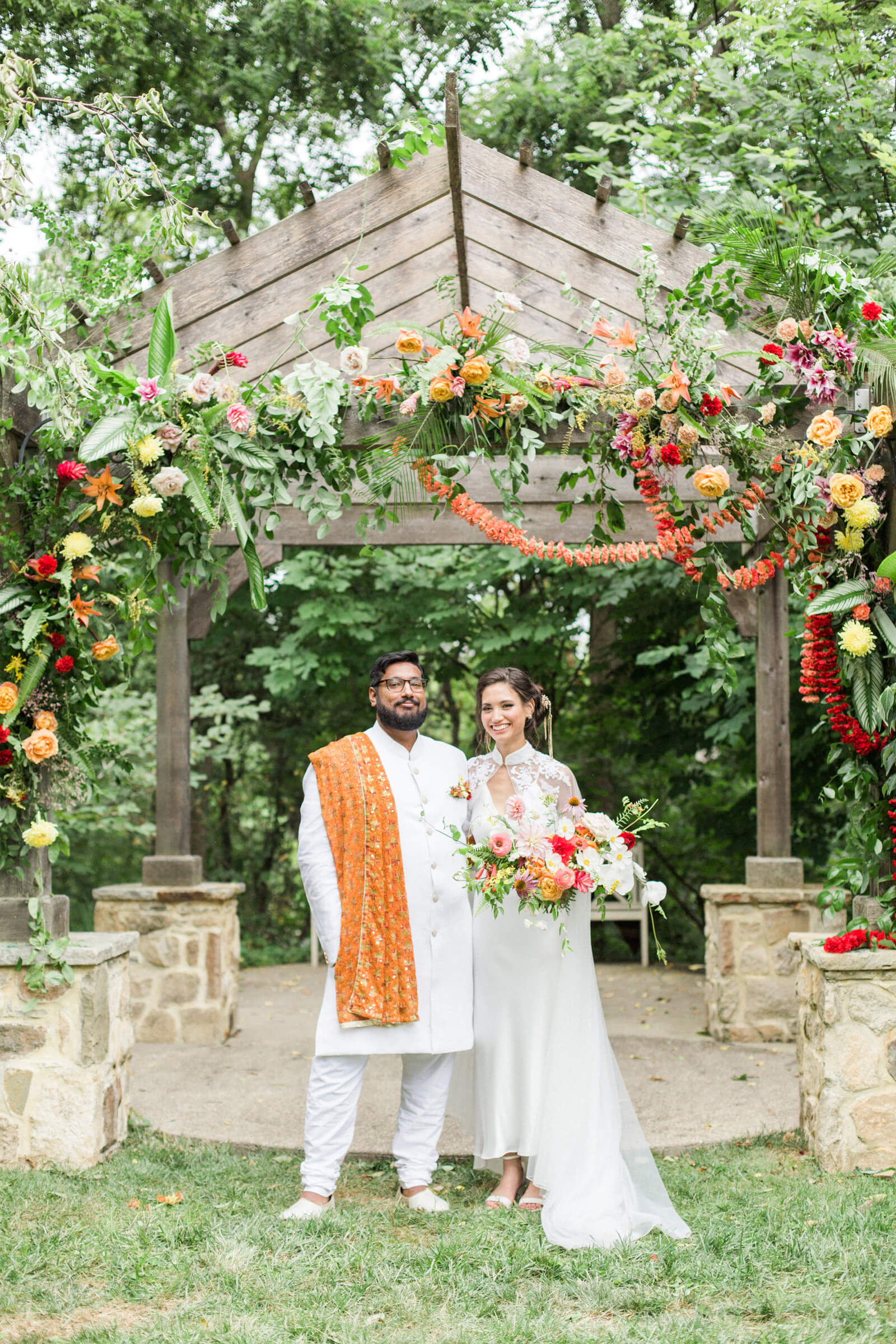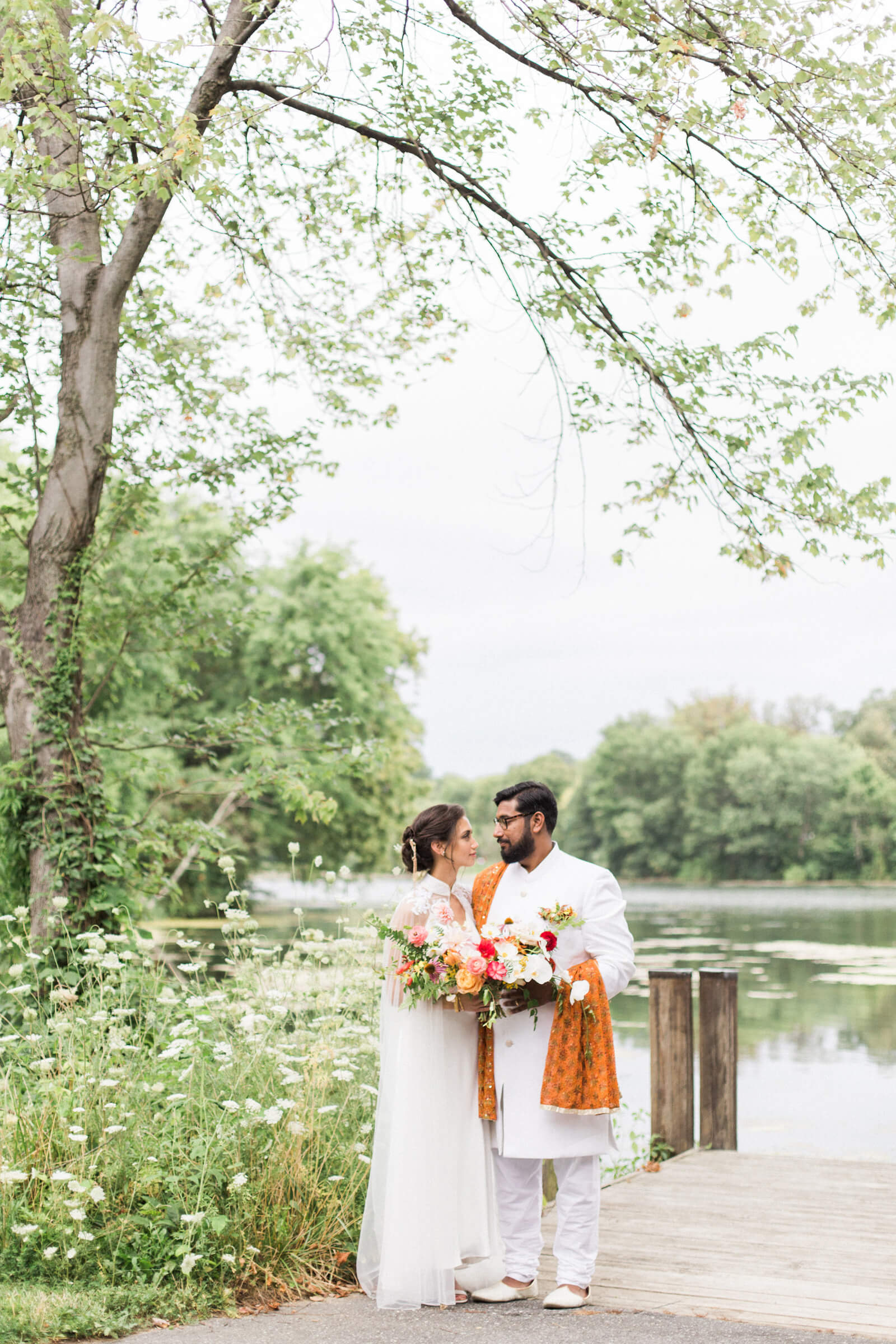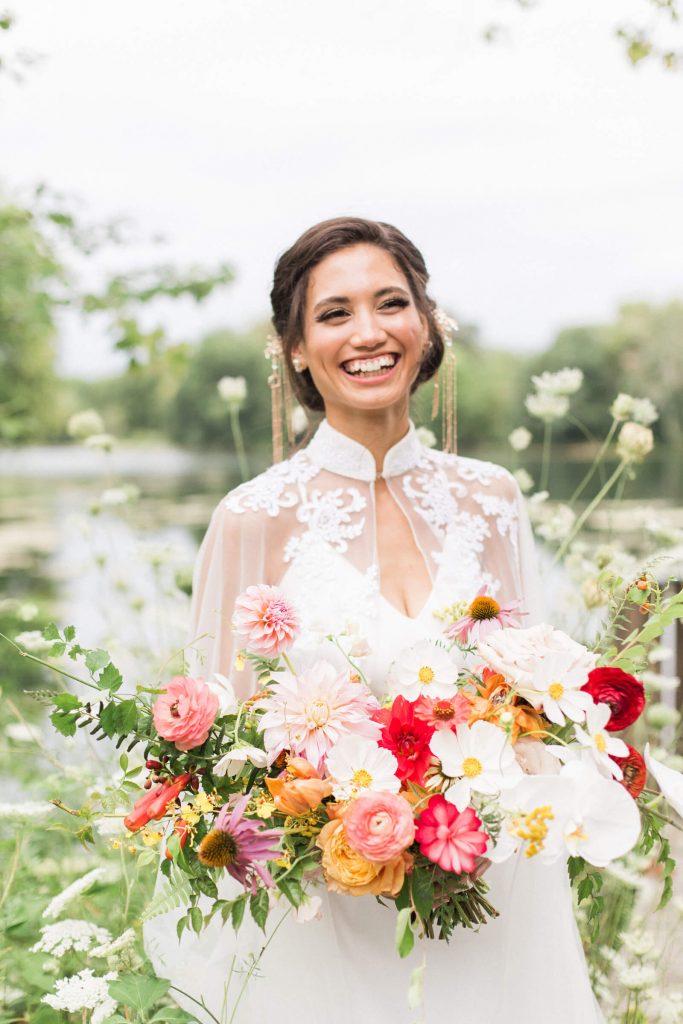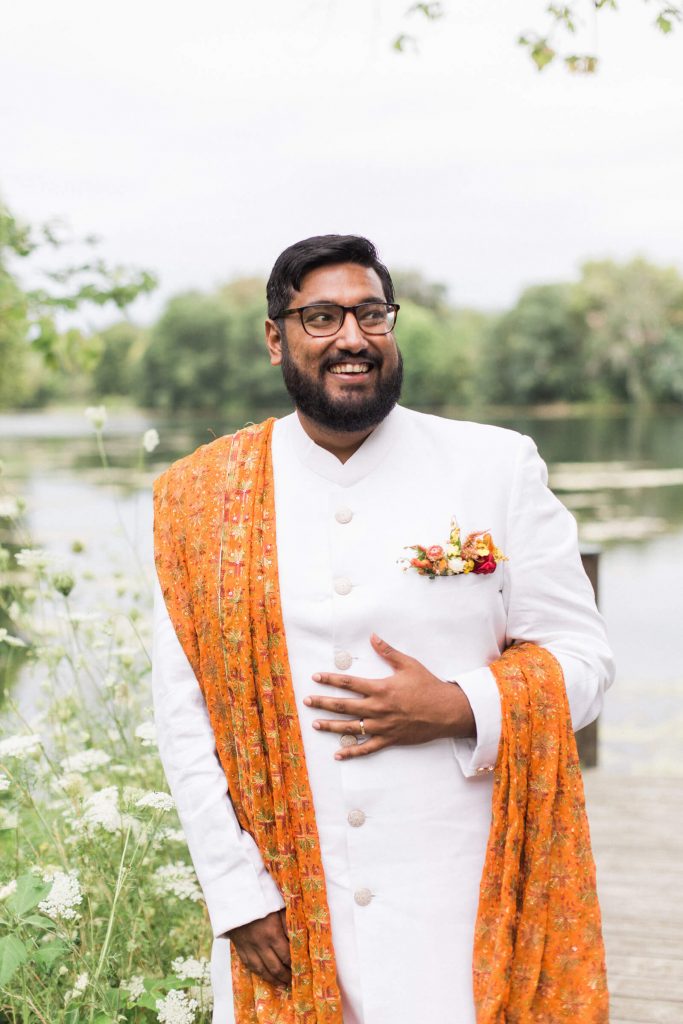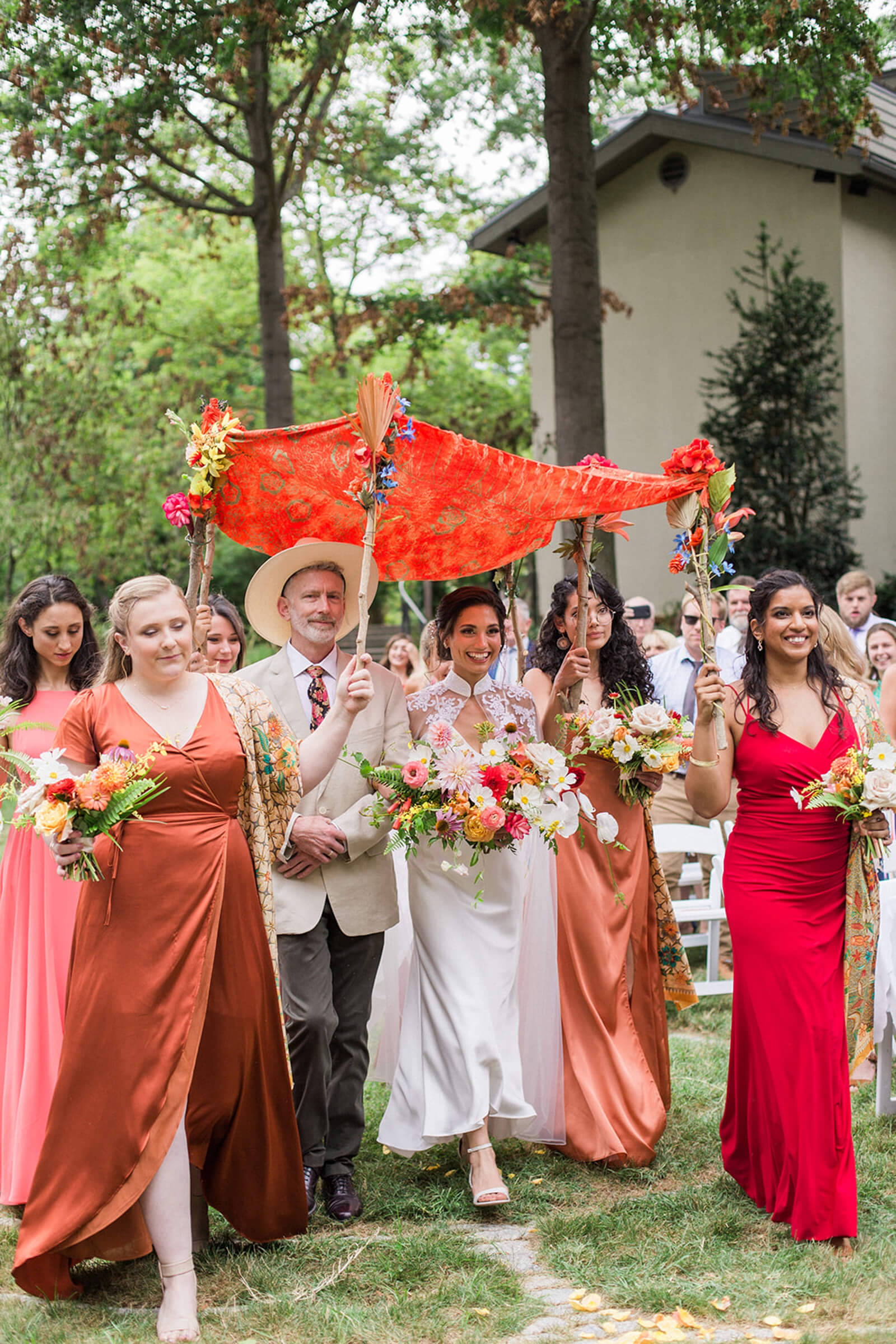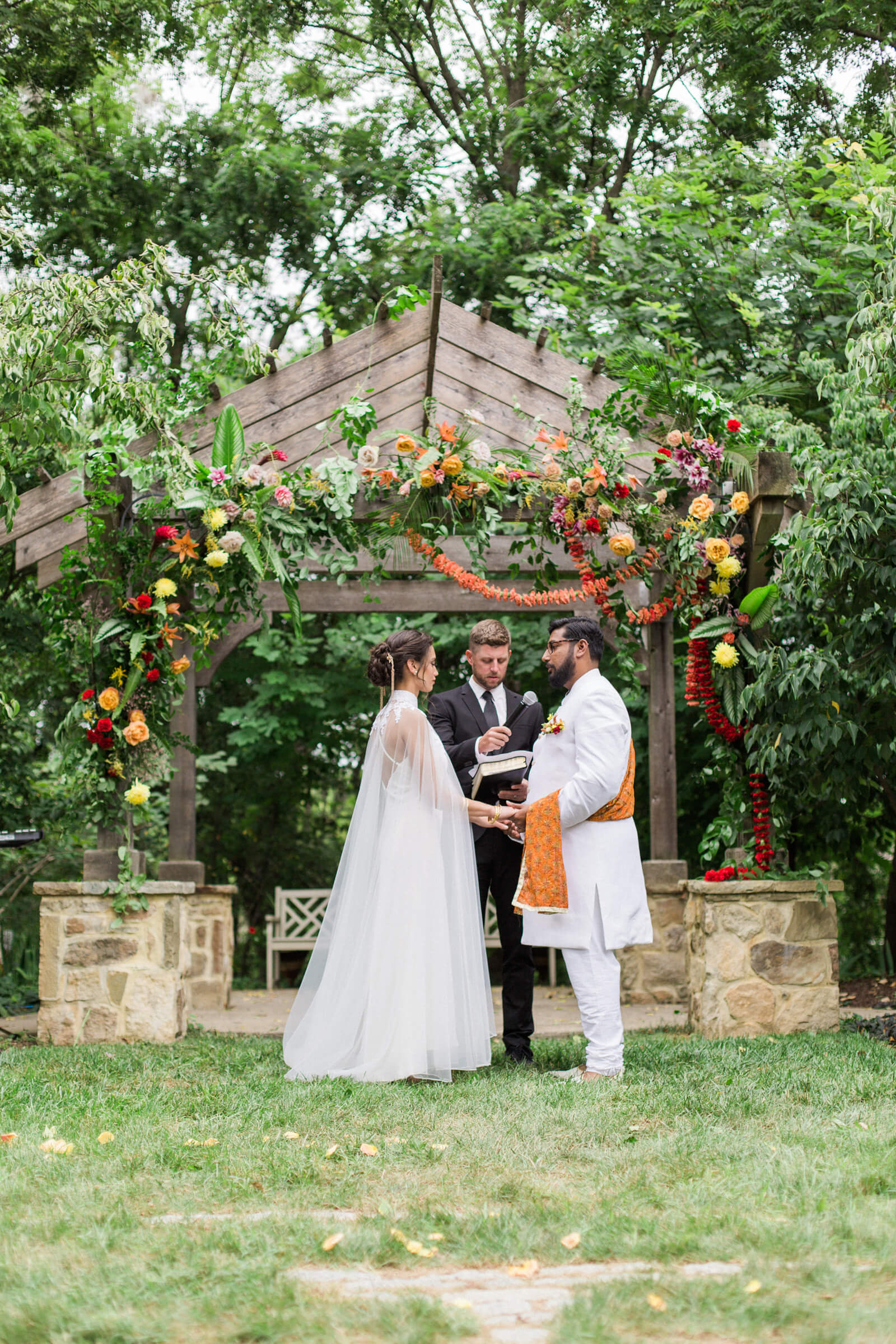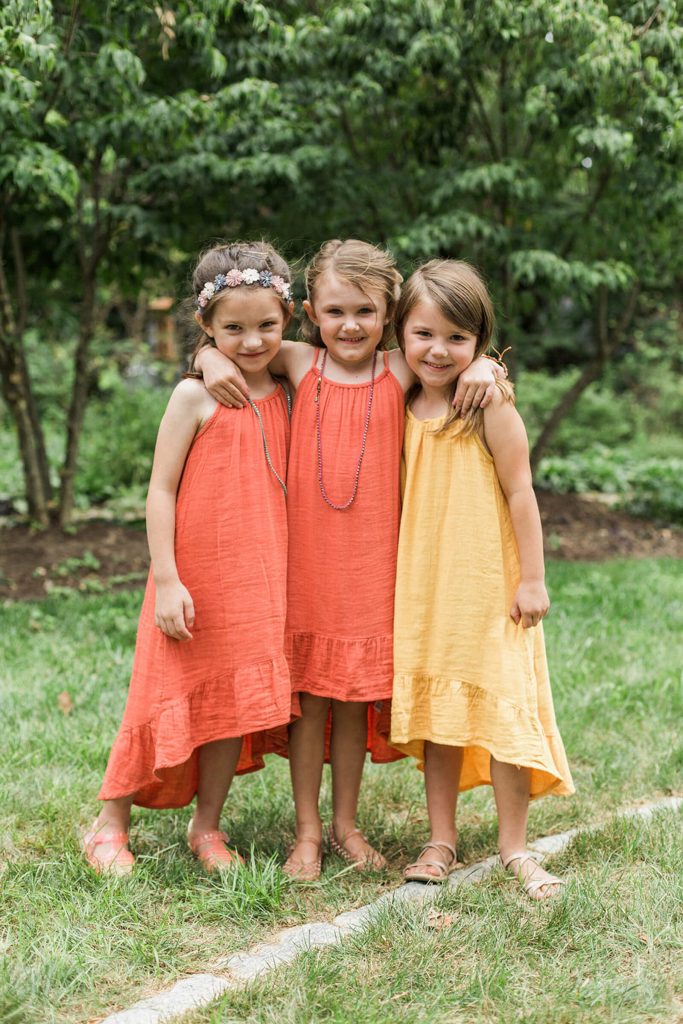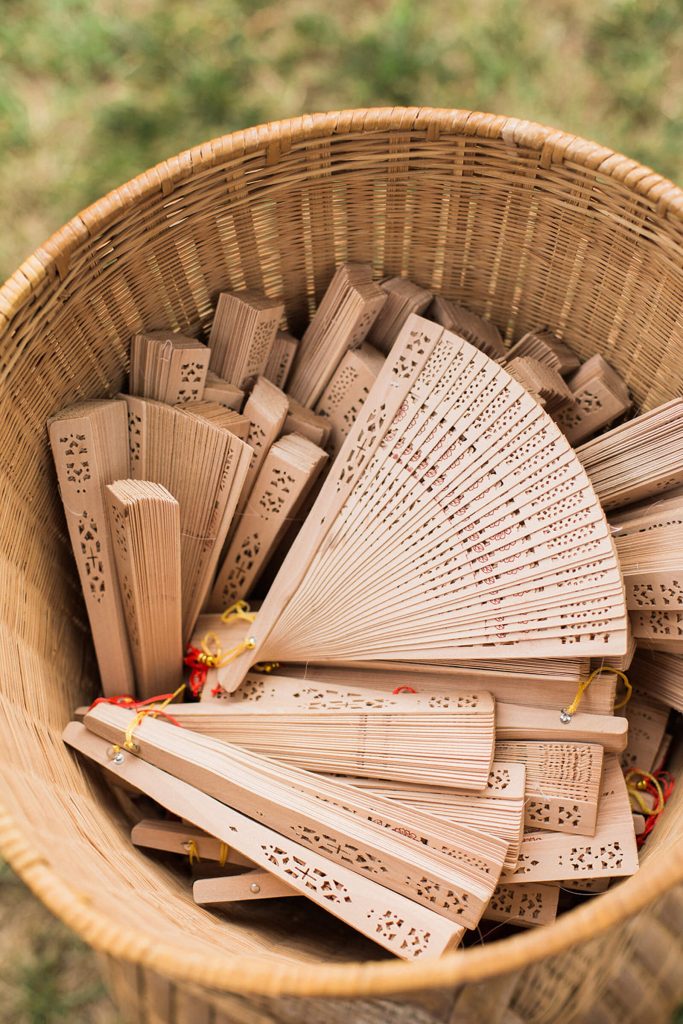 They wanted to capture that same warmth in every aspect of their wedding. "We wanted it to feel energetic and cozy with a lot of warm colors to emulate that," says Roselyn. It was also important to them to include traditions from their separate cultures. Gavin's family is from India; Roselyn's mother's side of the family is Chinese Indonesian, otherwise known as Peranakan; and her father, who grew up in Maine, traces his roots to Europe. "The internet has so many resources for fusion weddings, and we came to find that 'Chindian' weddings are a more common fusion than we thought," Roselyn says.
Blending their cultures meant including amazing details, like Gavin wearing a traditional Indian sherwani, Roselyn sporting stunning hair pins inspired by the wuxia martial arts films she watched growing up, and a spirited groomsmen vs. bridesmaids Bollywood style dance-off at the reception. (The guys won.) Roselyn also incorporated a phoolon ki chadar (or blanket of flowers) for her entrance. Roselyn's father escorted her under the blanket symbolizing the care that a family takes in raising the bride. The bridesmaids kept it hoisted over their heads as they all walked down the aisle together.
"Ultimately, our wedding was exactly what the two of us wanted," says Roselyn, "and we didn't settle."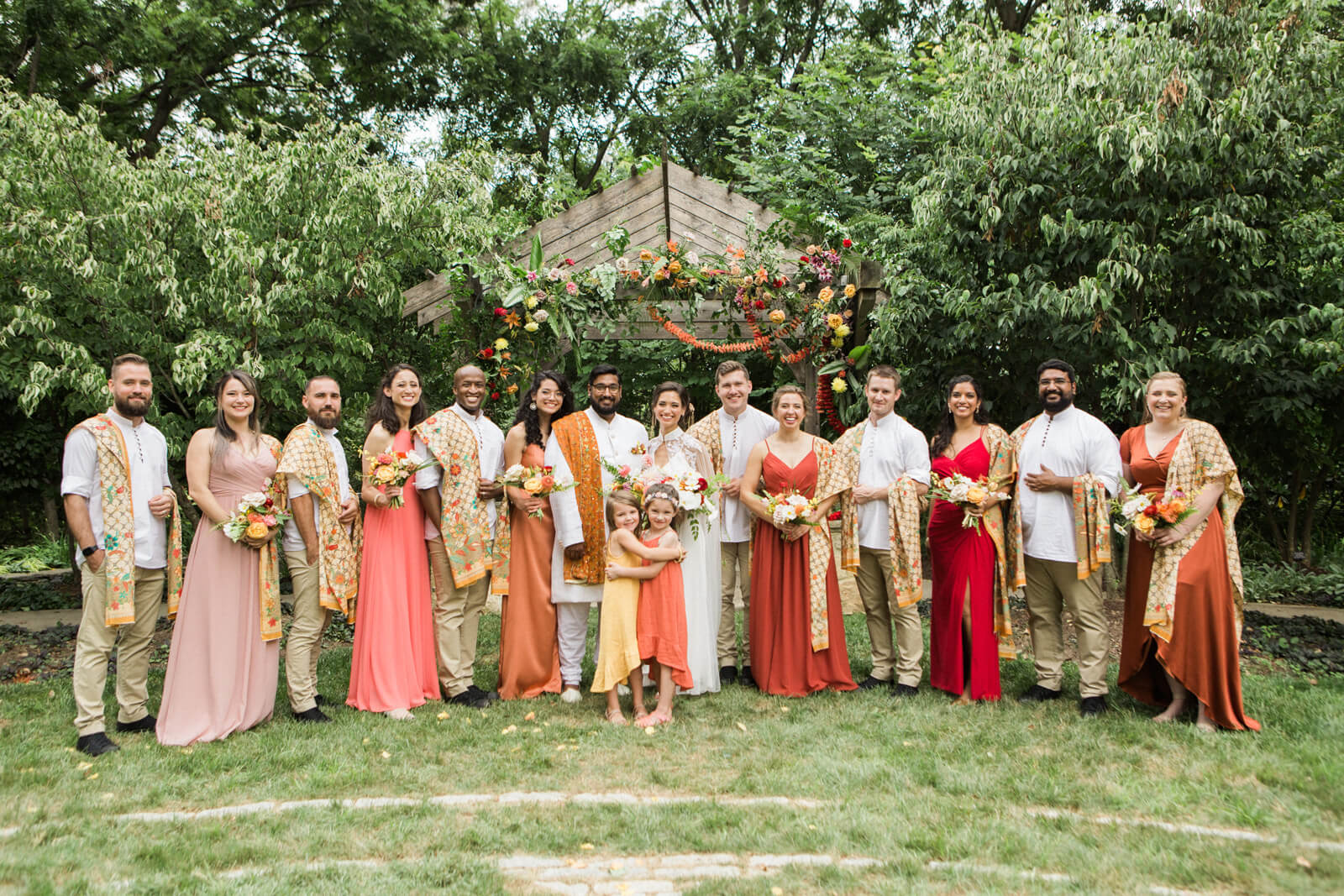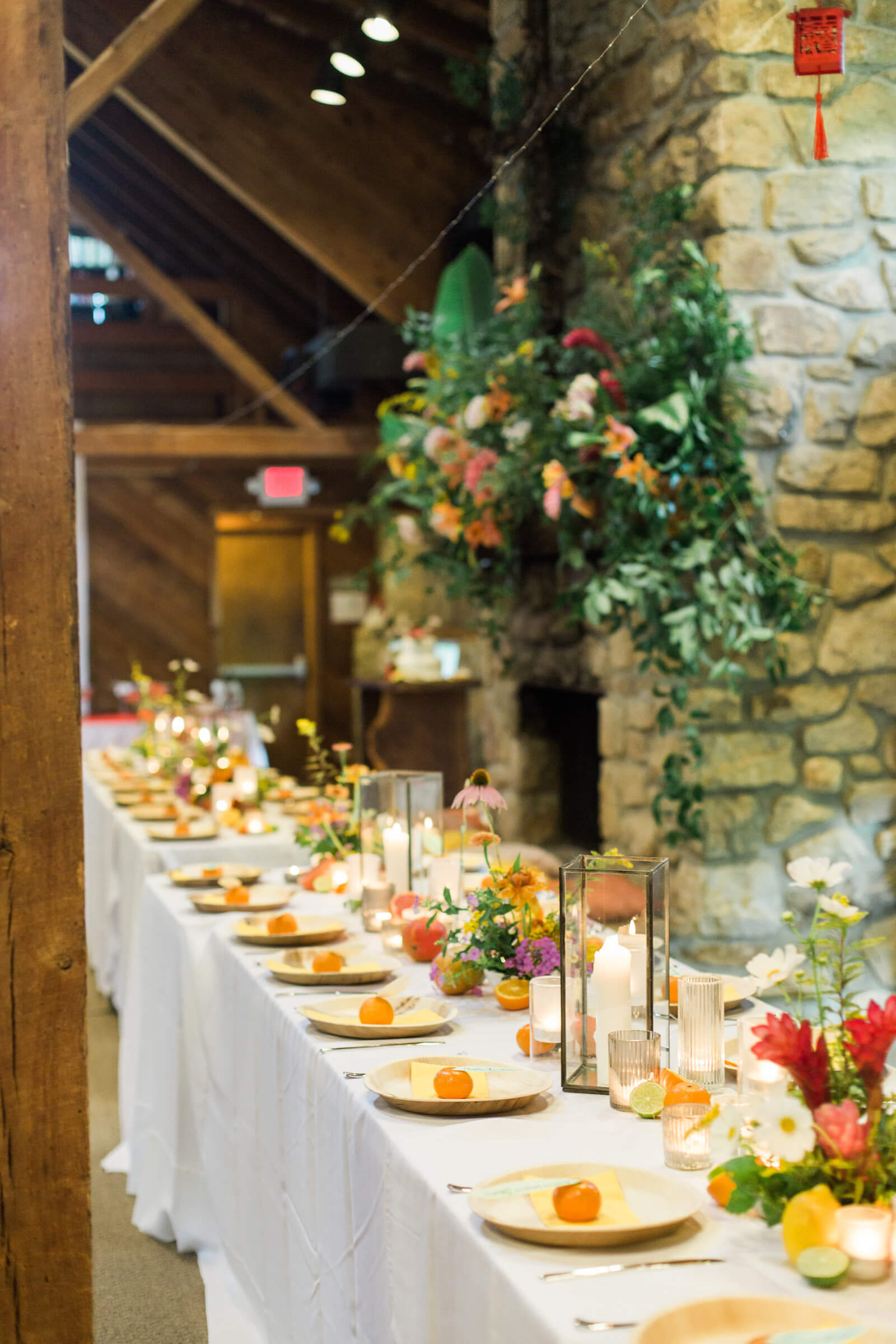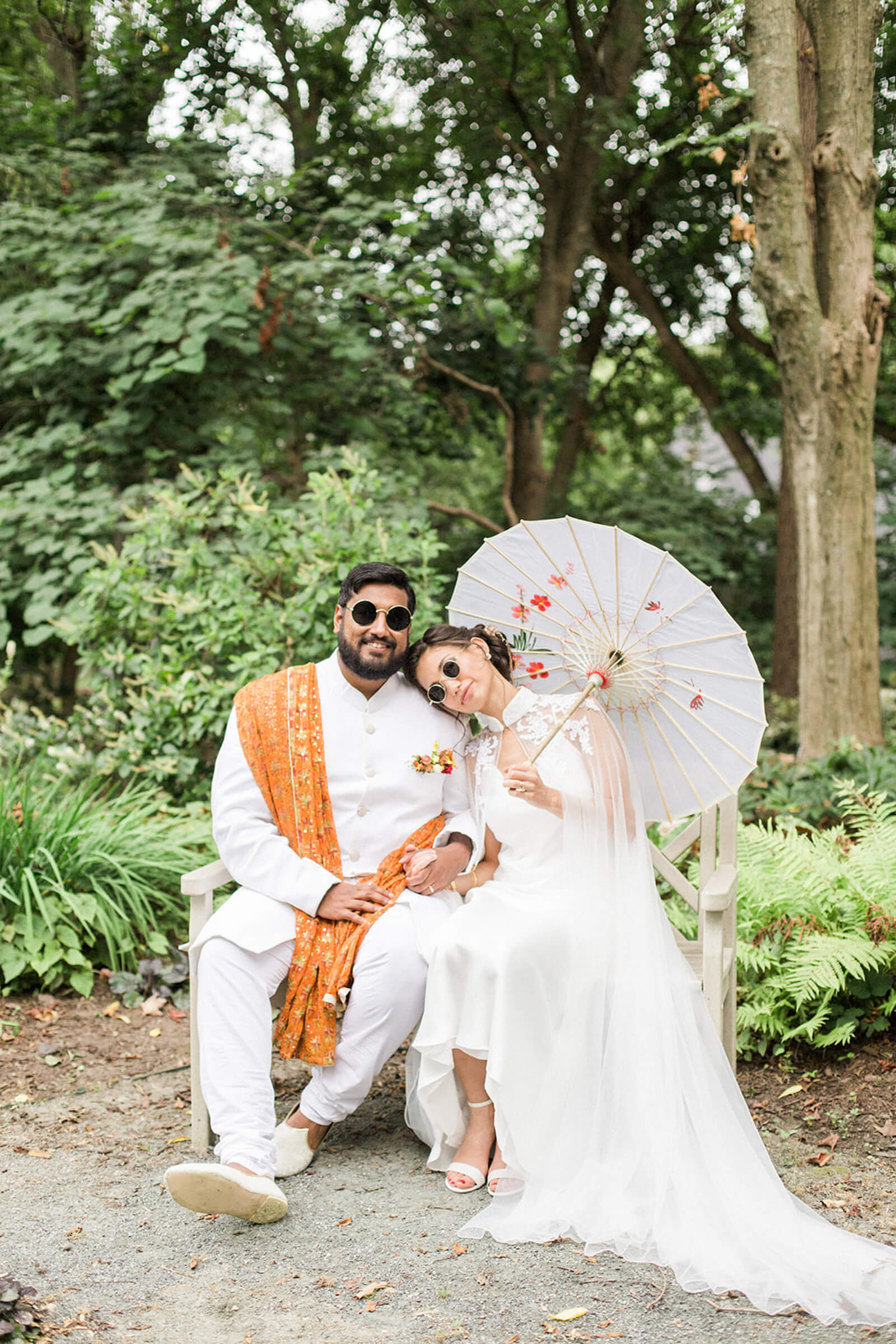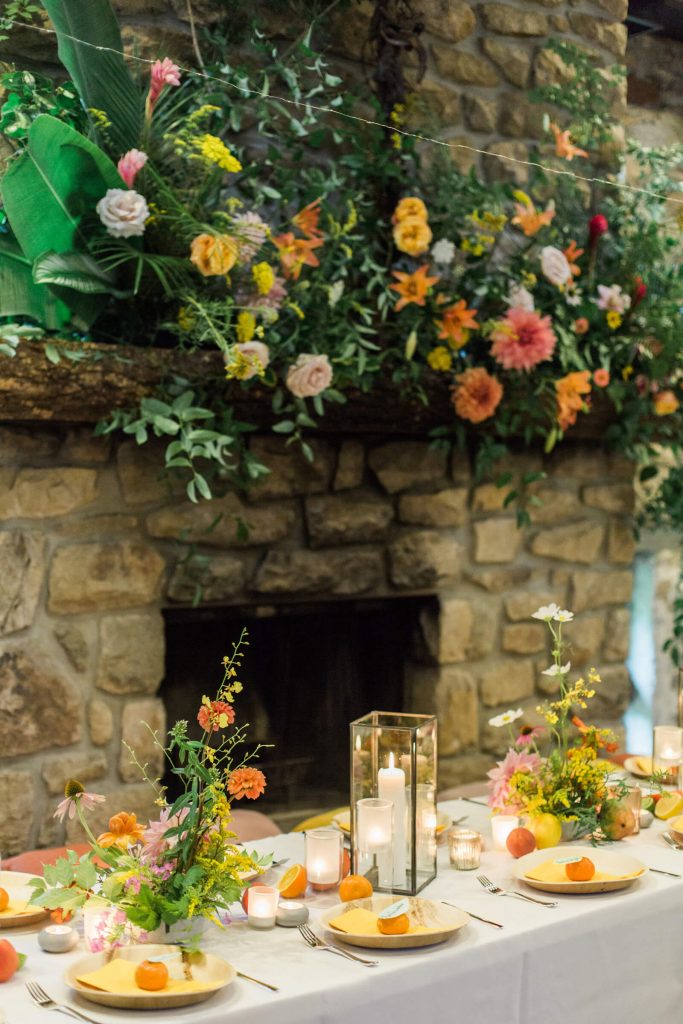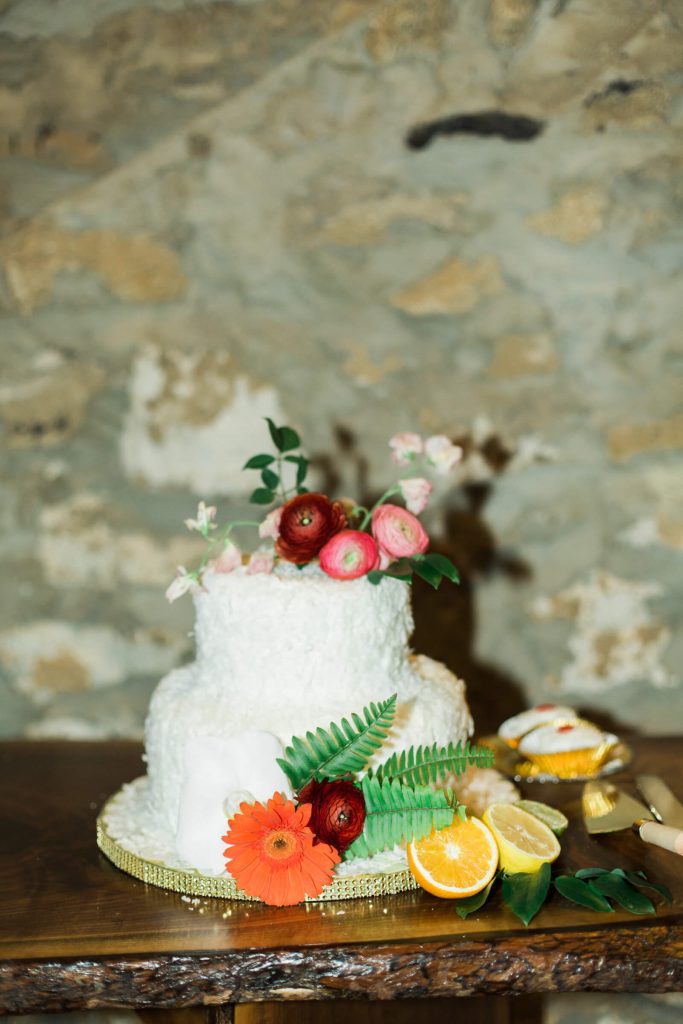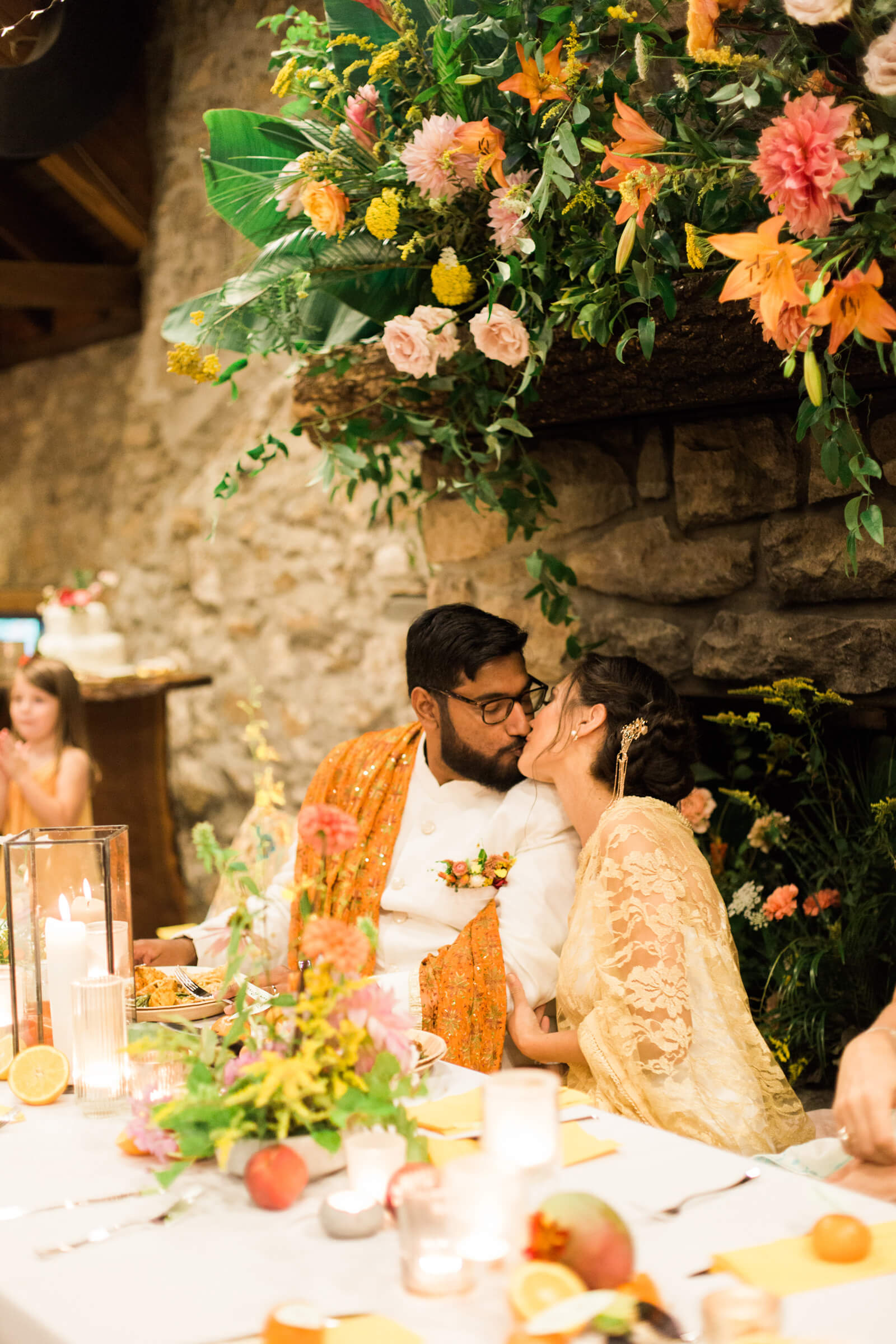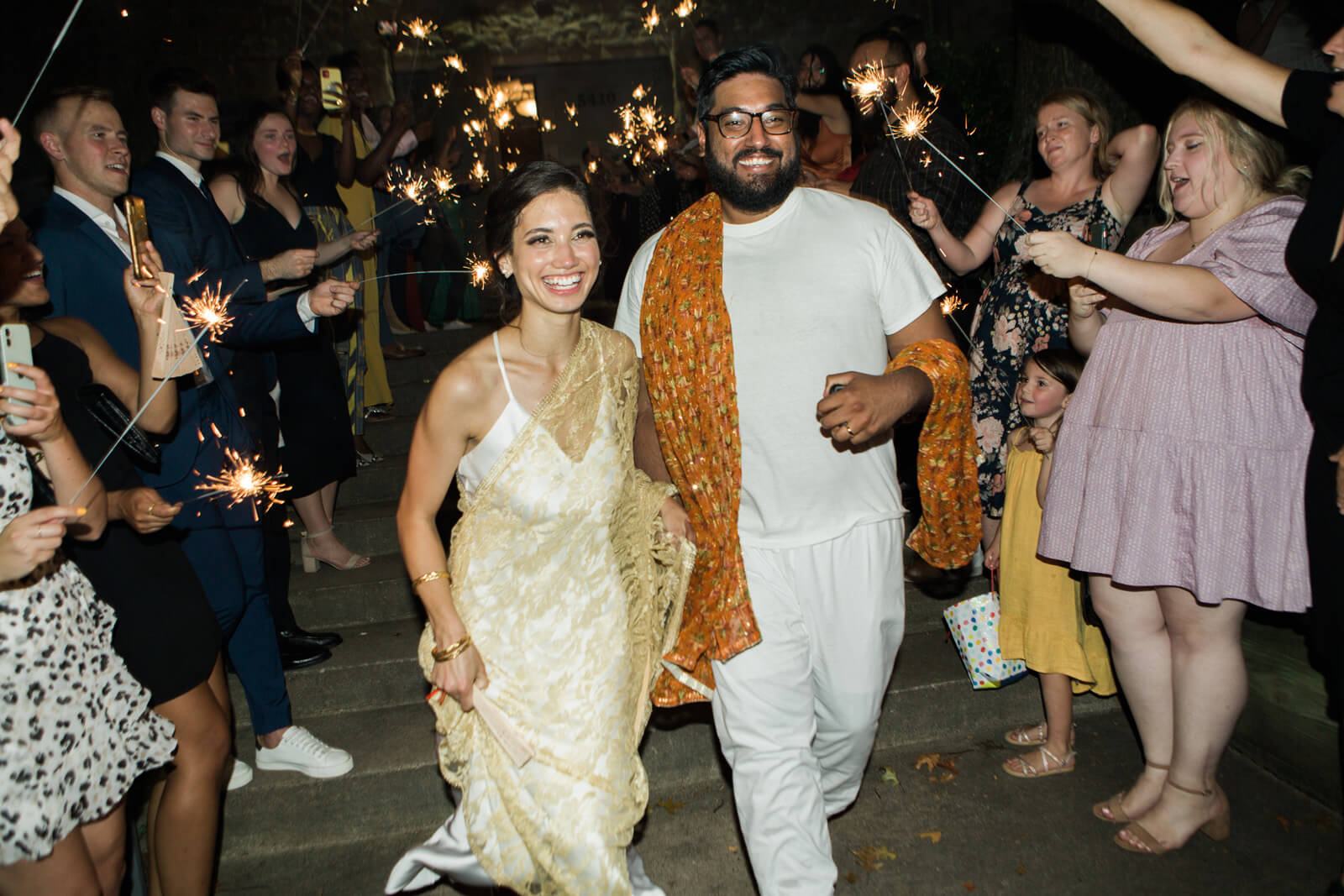 BEAUTY Elisia Tjomsland of I & B Studio BRIDESMAID BATIK SASHES SugarNSpiceHandcraft on Etsy CAKE Noella Pereira, the groom's mother CATERER Kumari and Red Pepper Sichuan Bistro DAY OF COORDINATOR Ryan Reagan FLORAL DESIGN Steelcut Flower Co. GROOM AND GROOMSMEN Sherwani from PARIVAR and a dupatta from valuemartindia, both on Etsy (groom); custom kurtas from rajwadafashiion on Etsy, chinos from Gap, Converse Chuck Taylor, and batik sashes from SugarNSpiceHandcraft on Etsy (groomsmen) HONEYMOON San Diego and Joshua Tree LOCATION Oliver's Carriage House, Columbia MUSIC June Lee and Luke Swain (ceremony); Alex Swain (reception) OFFICIANT Pastor Justin Schaller of Sailor's Union Grace Church Photographer Stacey Yeager VIDEOGRAPHER Anugraha Iyer WEDDING OUTFIT Lulus (dress); East Meets Dress (cape and hairpins)