This originally ran in the 2018 Local Love supplement in the June issue of Baltimore magazine.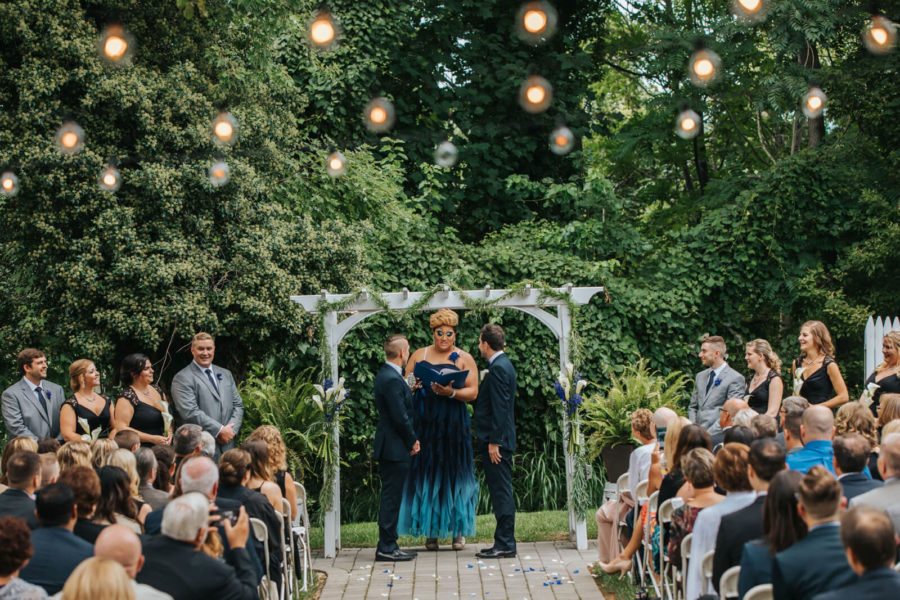 WEdding Date September 1, 2017
Bryan and I both "swiped right" while living in Miami and, thanks to Tinder, had our first date on South Beach. His sense of humor, love for travel, and closeness with his family (mine actually decided to crash our second date) really sealed the deal for me. Two years and several moves later, we ended up in Baltimore. Our first few days in Charm City were spent documenting the purchase of our first home on HGTV's House Hunters. We immediately fell in love with all things Baltimore and, in November 2016, I proposed to Bryan in Patterson Park. With Bryan's job as a commercial airline pilot, wedding planning was a bit hectic, as we had to fit all of our appointments into the days he was in town. Fortunately, unlike on House Hunters, this time we were pretty much on the same page.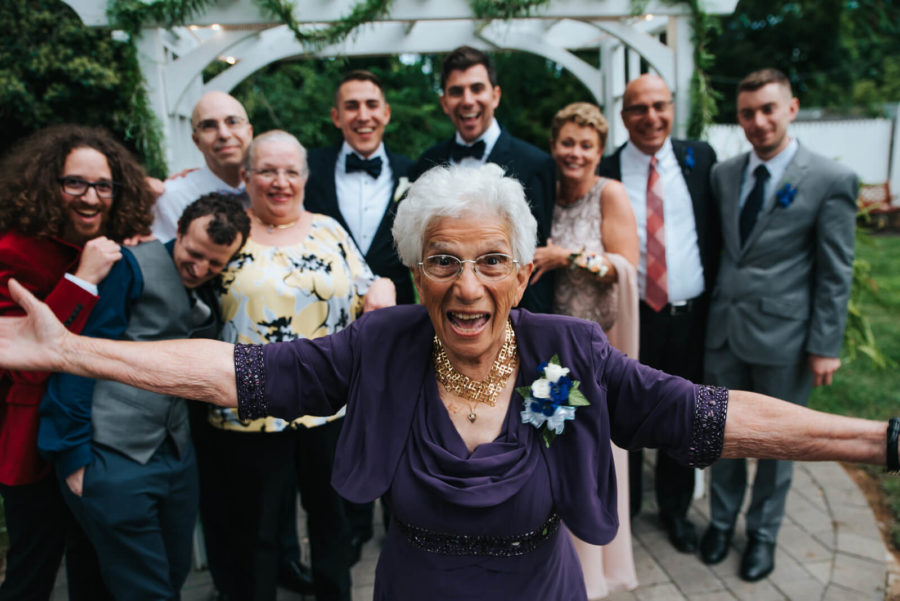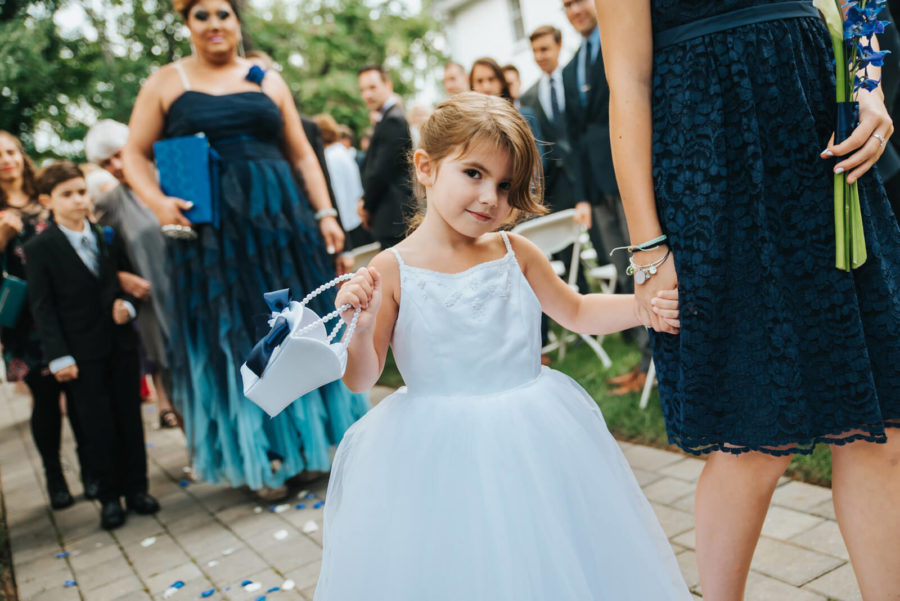 We quickly decided that Overhills Mansion in Catonsville would be the perfect venue for our special day given their indoor and outdoor spaces and farm-to-table cuisine (this was a must on our list). We also loved the creative photographs of Ken Pak and knew we had to have him capture all the antics that were bound to ensue (open bar + drag queen + killer music + tambourines on the dance floor = a guaranteed good time).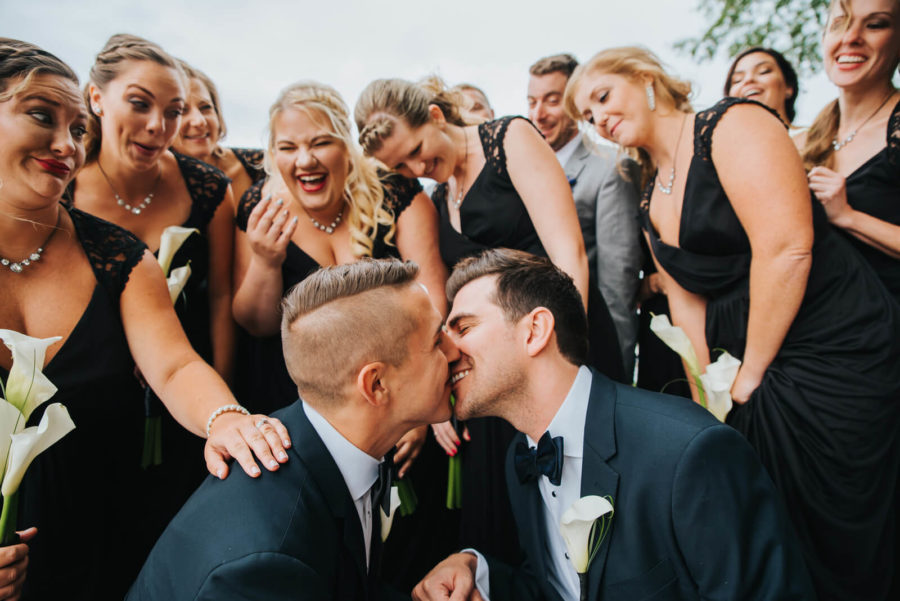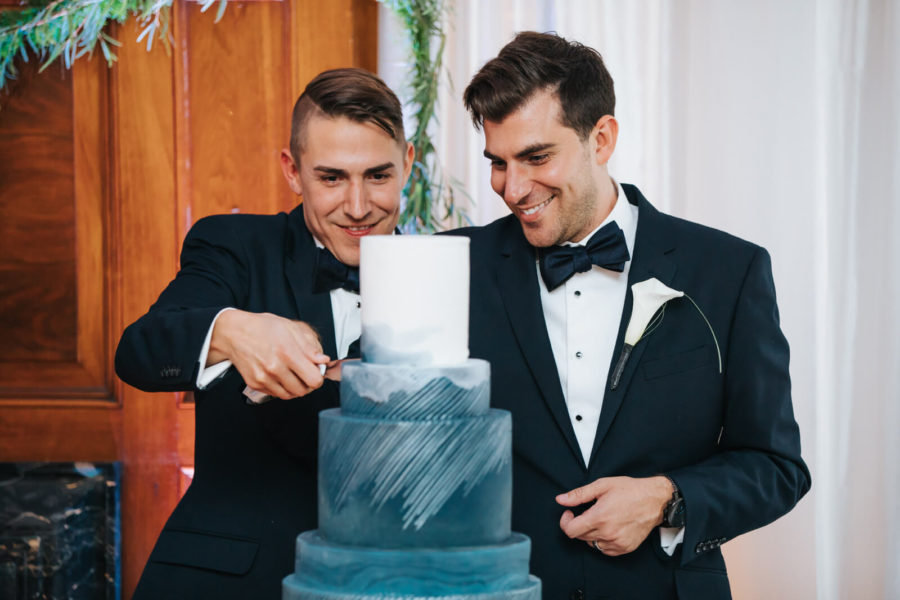 When it came time to plan the reception, there wasn't a doubt in our mind that our friend Justin—also known as Anne Chilada (think Mexican cuisine)—would make an incredible officiant and emcee for the evening. The reception kicked off with guests watching him lip sync for his life to a mashup of Jessie J, Whitney Houston, and Pink— RuPaul would have been proud. The night came to a perfect end as Cash Cash's "Take Me Home" blasted, and we were lifted into the air by our guests. Best.Night.Ever.