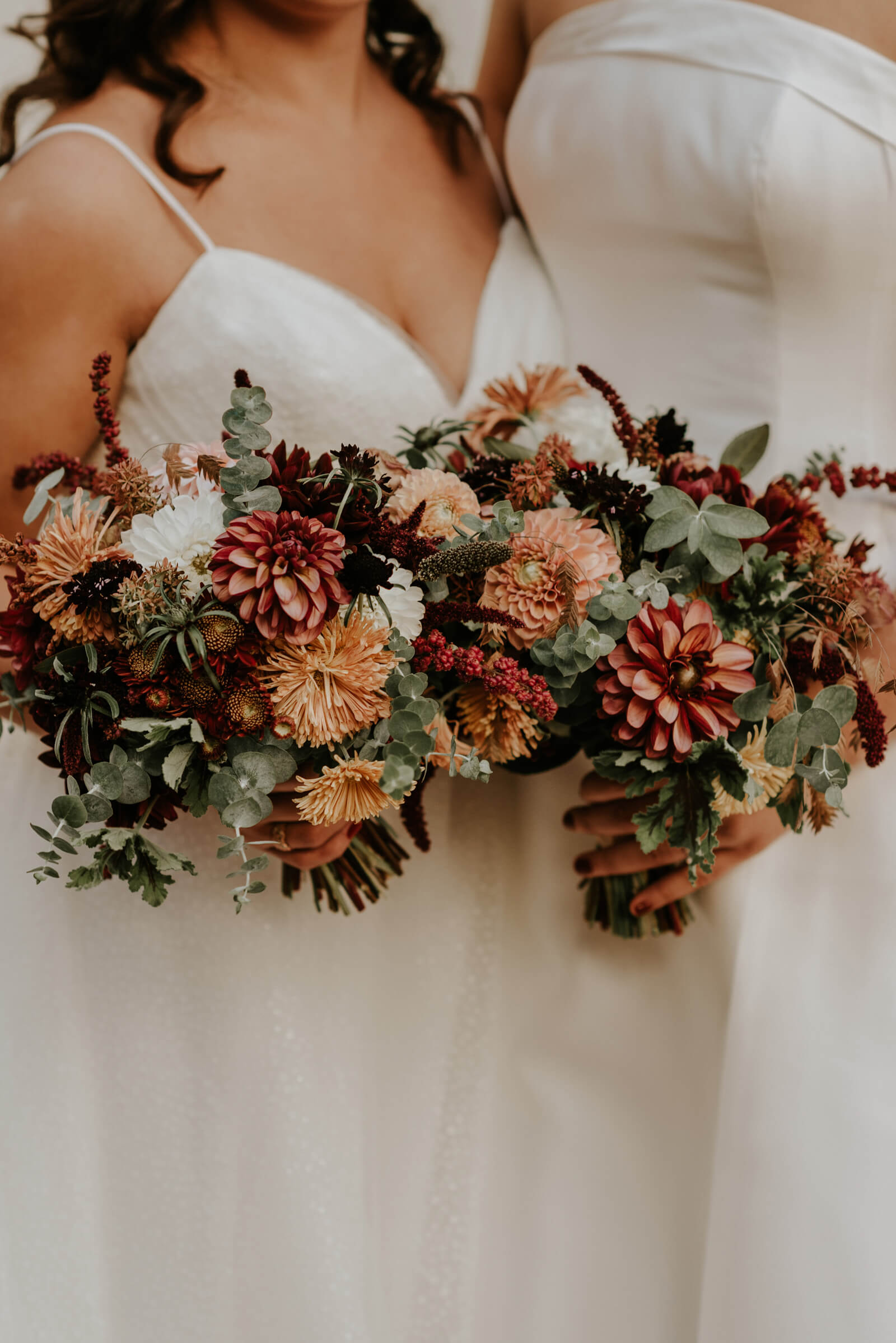 Occupations Megan is a security analyst for Exelon; Kate is a realtor and co-owner of Dudley|Roan Home Team
Wedding date November 7, 2020
Number of Attendees 35
Number of Attendants 12
How You Met Met in March 2018, the old-fashioned way—via Tinder.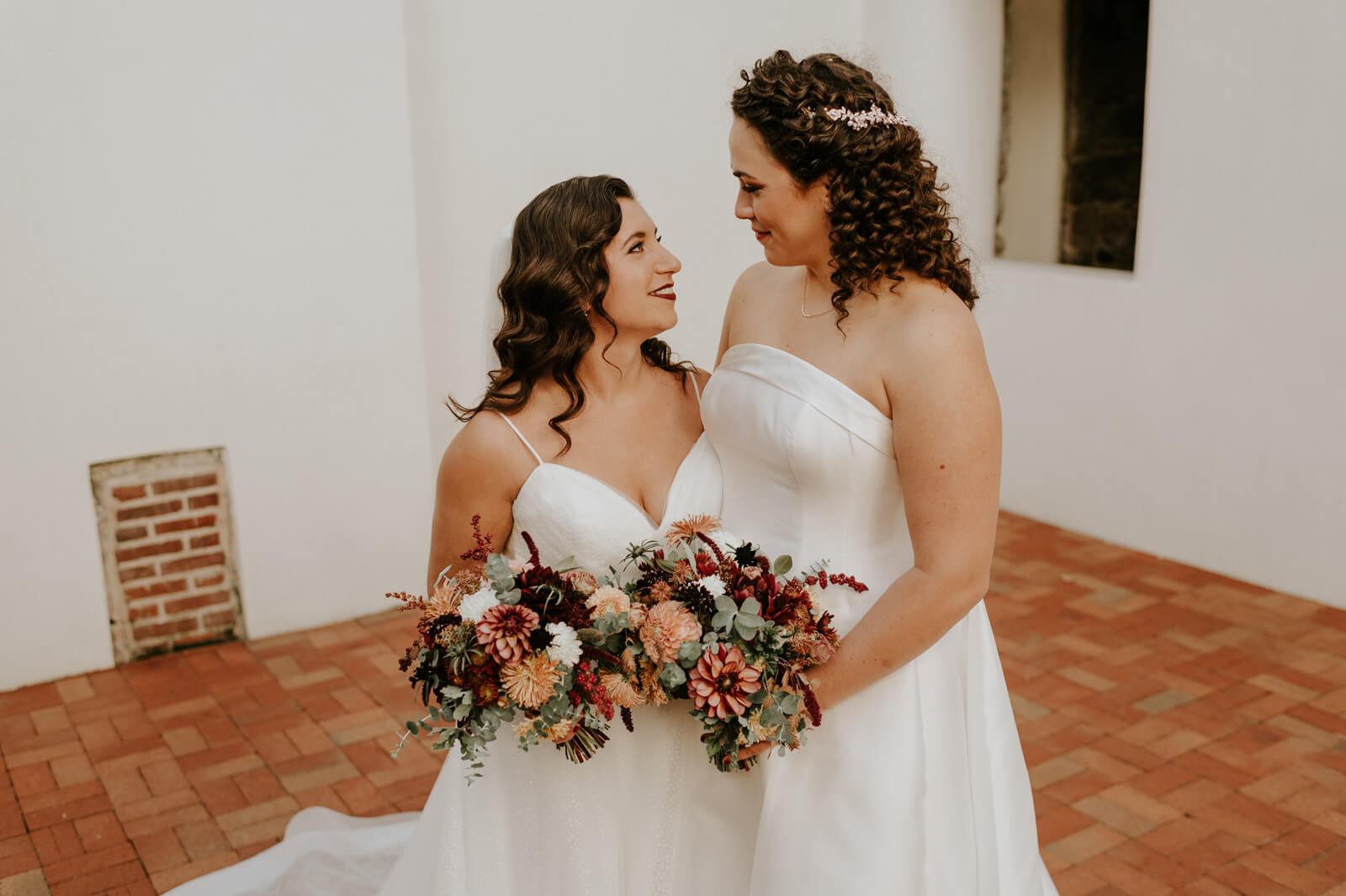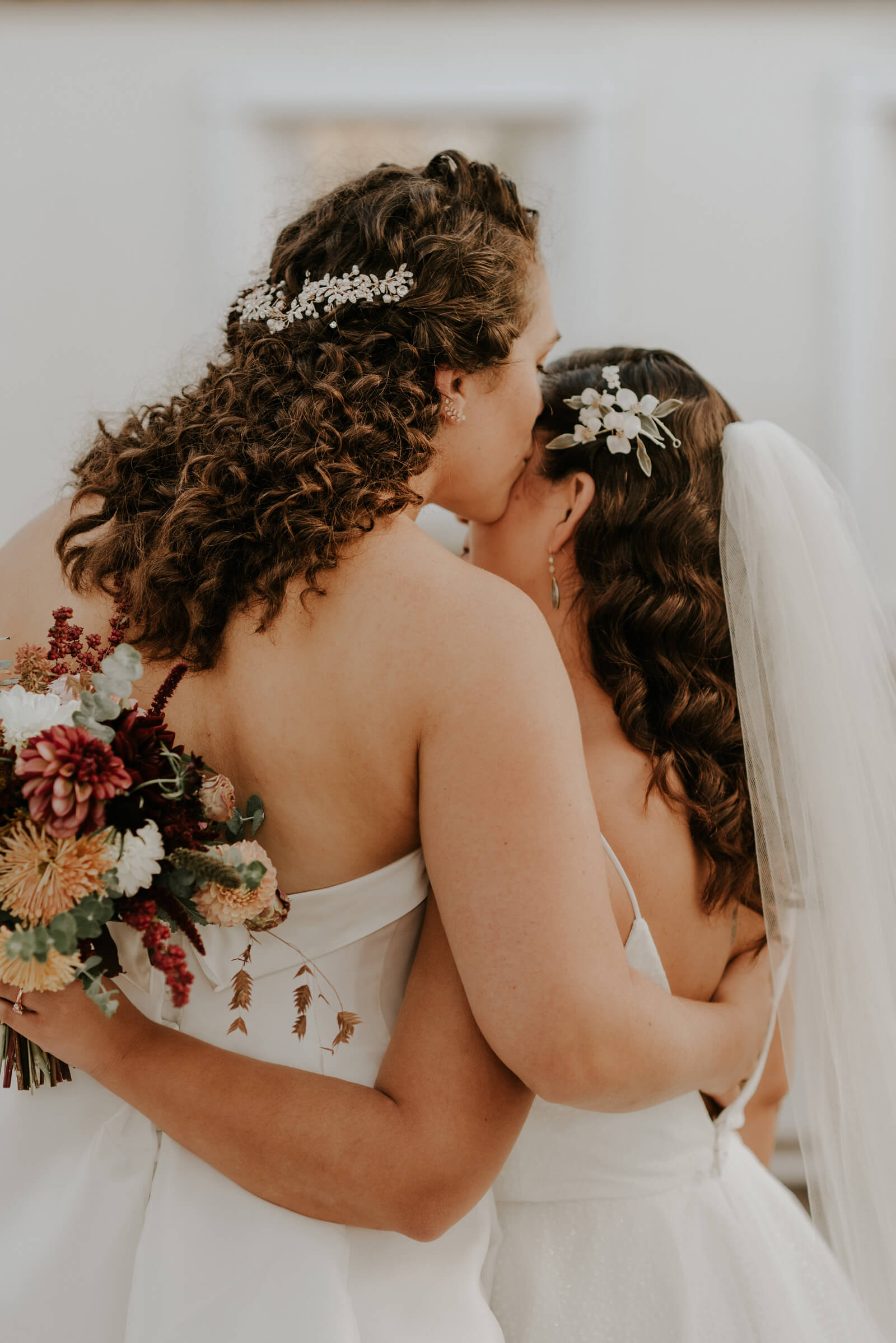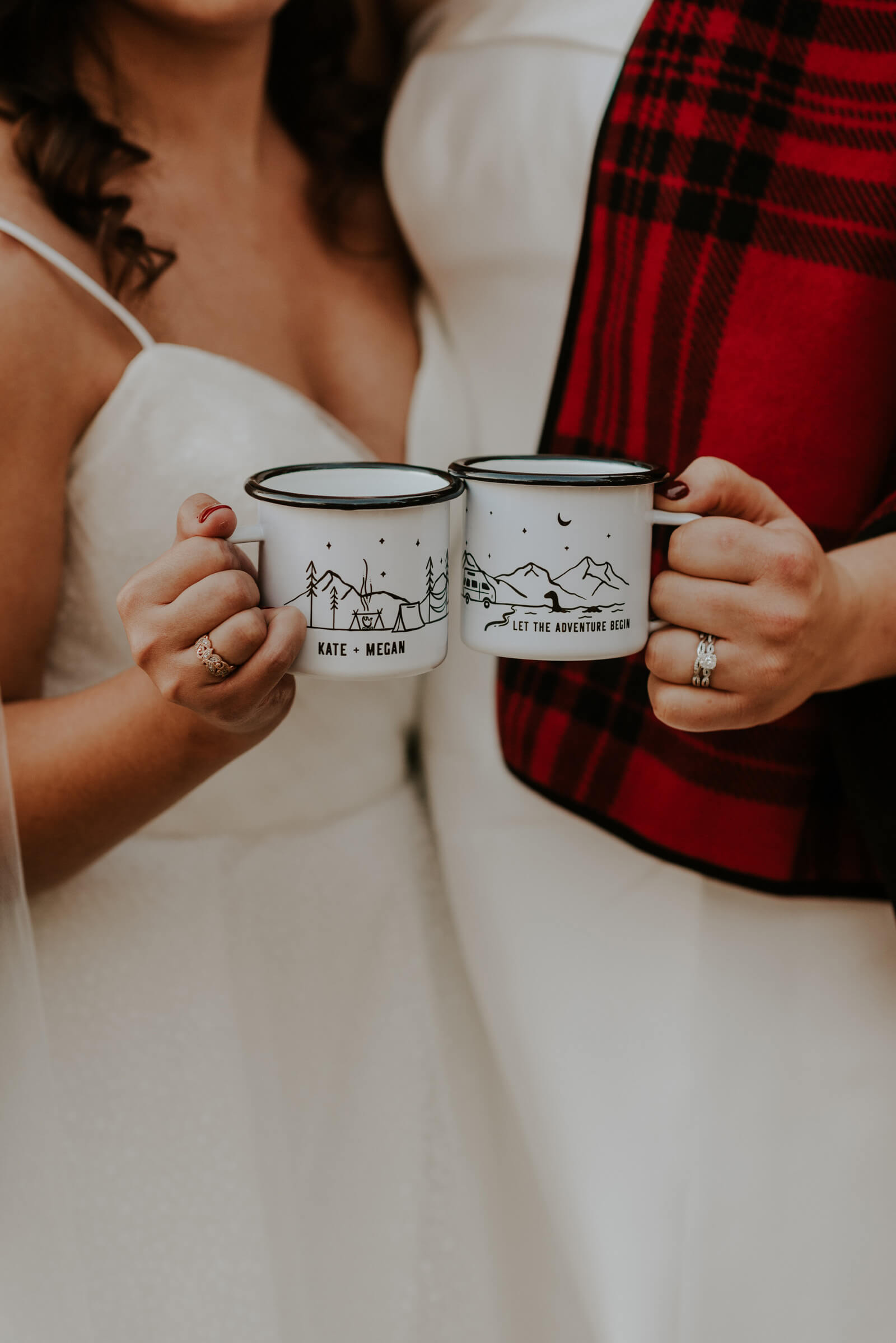 The Engagement We like to say we got engaged twice. Once was after a few too many drinks at Old Line Distillery. Kate was feeling all the feelings that night and proposed to Megan with a hair tie, which she eagerly accepted. While we kept that night to ourselves for the time being, we both went out the next day and looked at rings for each other to propose with properly. Fast forward to March 2019, we went on a weekend getaway to a B&B in the Shenandoah Valley. Our plan was to wake up at early to venture out on a sunrise hike, since this was always on Megan's bucket list. Unfortunately, we got all the way out to the Shenandoah National Park and it was closed due to an ice storm. Kate quickly found an overlook off the Blue Ridge Parkway close to our B&B so we could at least watch the sunrise together. Unbeknownst to each other (although Megan had an inkling) we both had the same proposal plan: propose on a sunrise hike. Kate pulled out some prosecco for us to enjoy and then pulled out the ring, albeit upside down. Megan tearfully said, "YES," and we got to bask in our "official" engagement. After we calmed down a bit, Megan told Kate that she also has something for her and pulls out a wooden box. The box was filled with well-wishes from her family and closest friends. Kate always said she wanted to celebrate her engagement with her friends and family, but due to everyone living all over the country, Megan thought this was the next best thing. The last letter Kate pulled out was a letter from Megan, explaining all her love and why she wanted to marry her. Megan pulled out a ring and got down on one knee and all of a sudden, we were in the middle of a double proposal.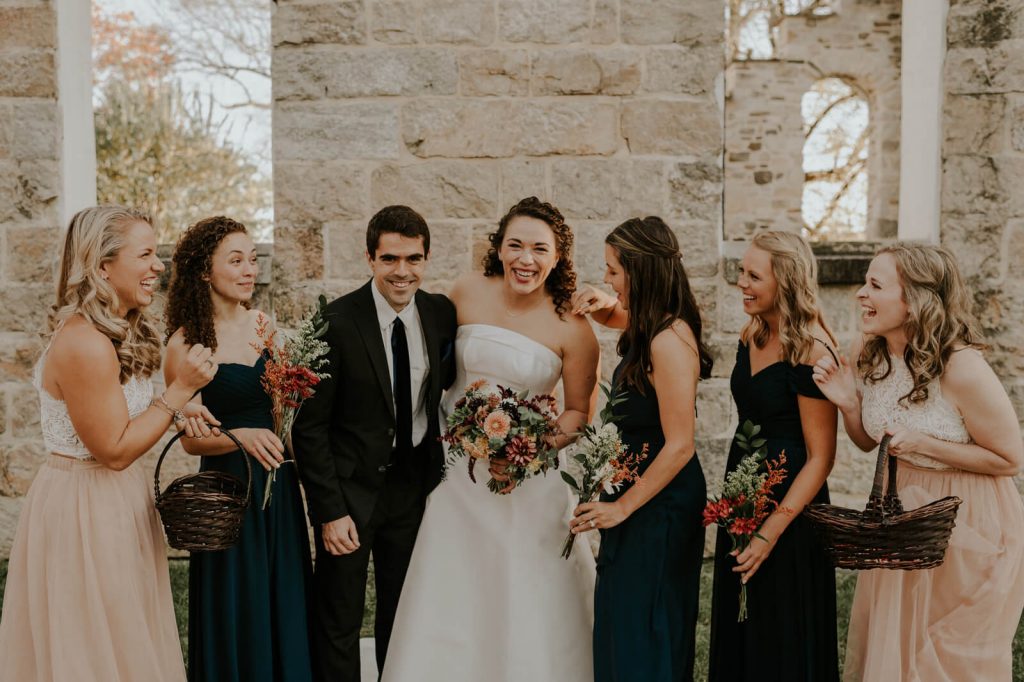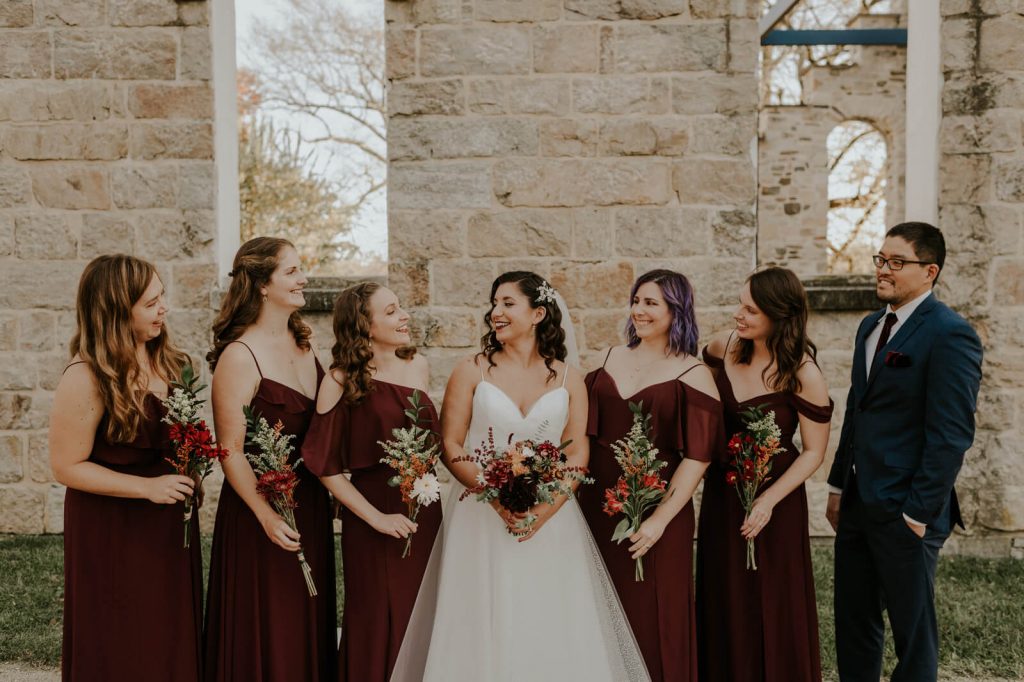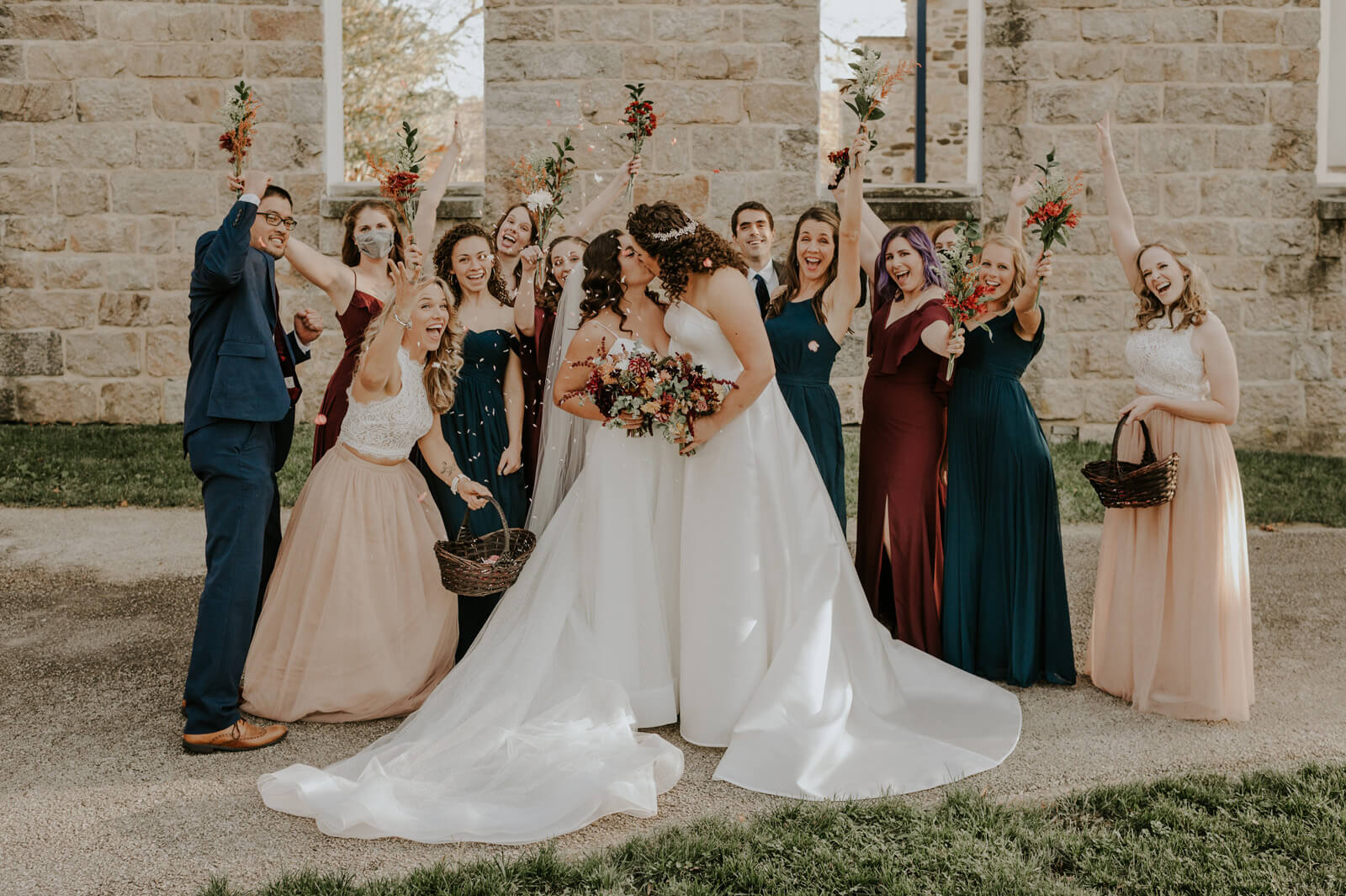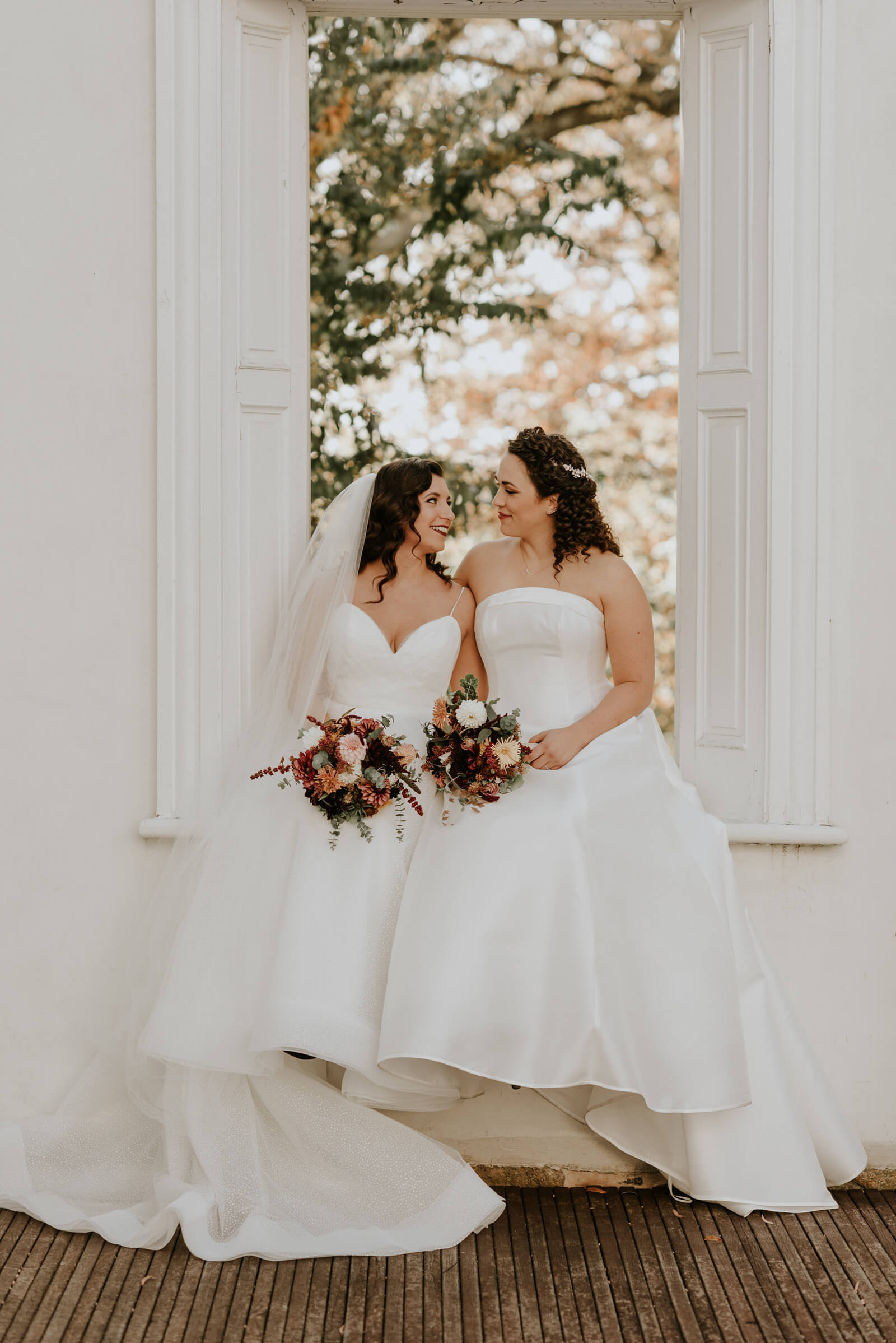 Wedding Design Inspiration We pulled in our original wedding colors of navy and wine but added some flannel grey plaid elements as well, plus candles and lanterns in our reception tent. We wanted the occasion to feel cozy and intimate.
What Was Unique and Special About Your Wedding Day Our line is always, "Everything is imperfectly perfect." With Covid throwing so many wrenches into everything, the day came together so perfectly and just felt like a normal, wonderful day. It was the wedding we never knew we wanted; just our favorite people, pizza, and each other.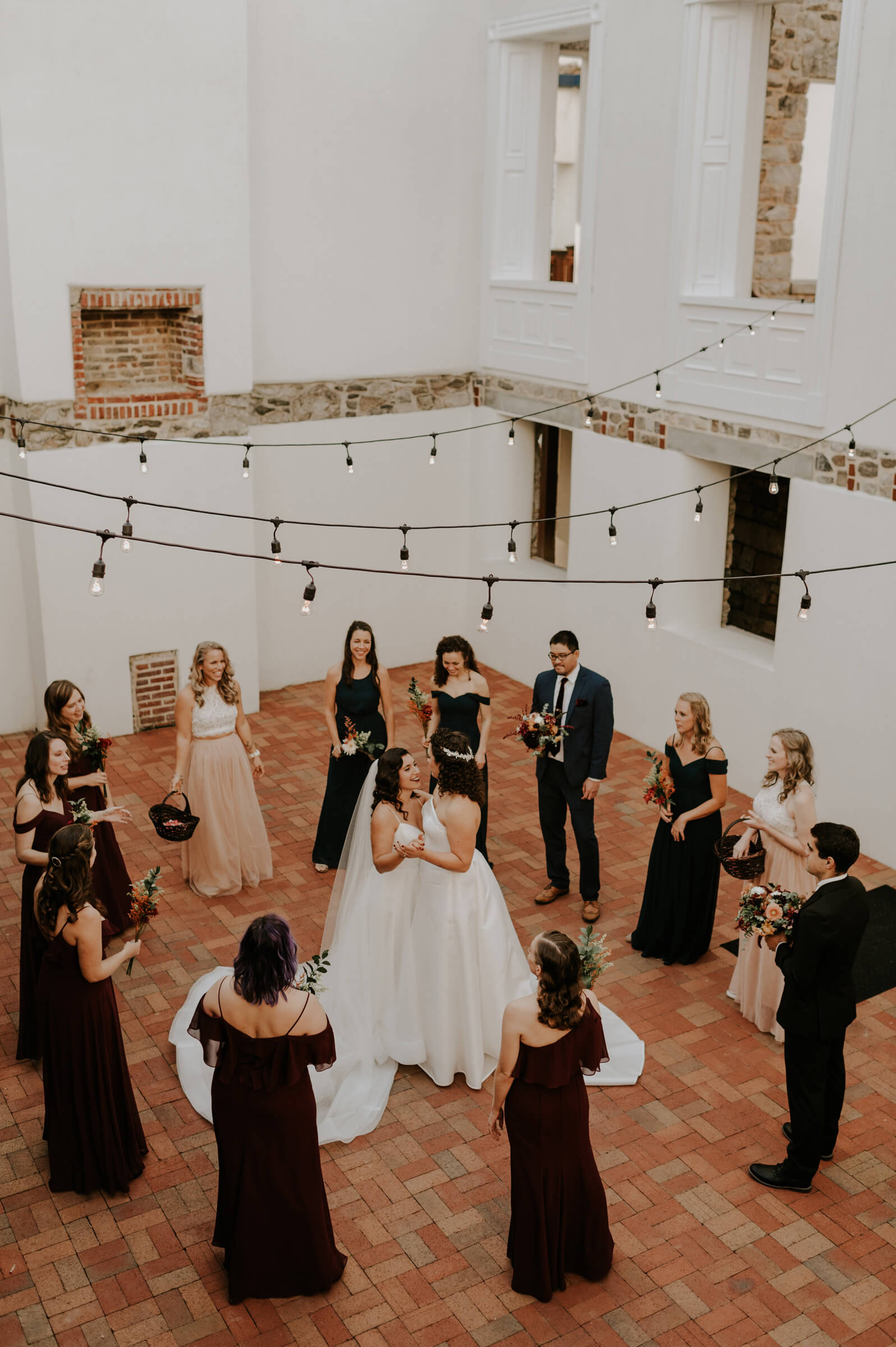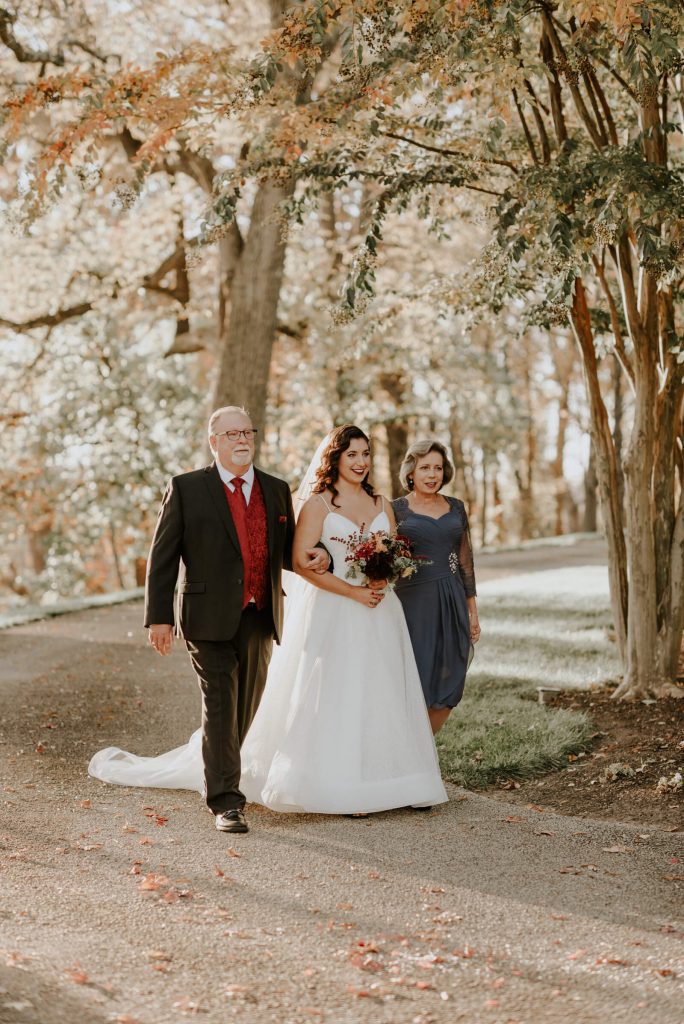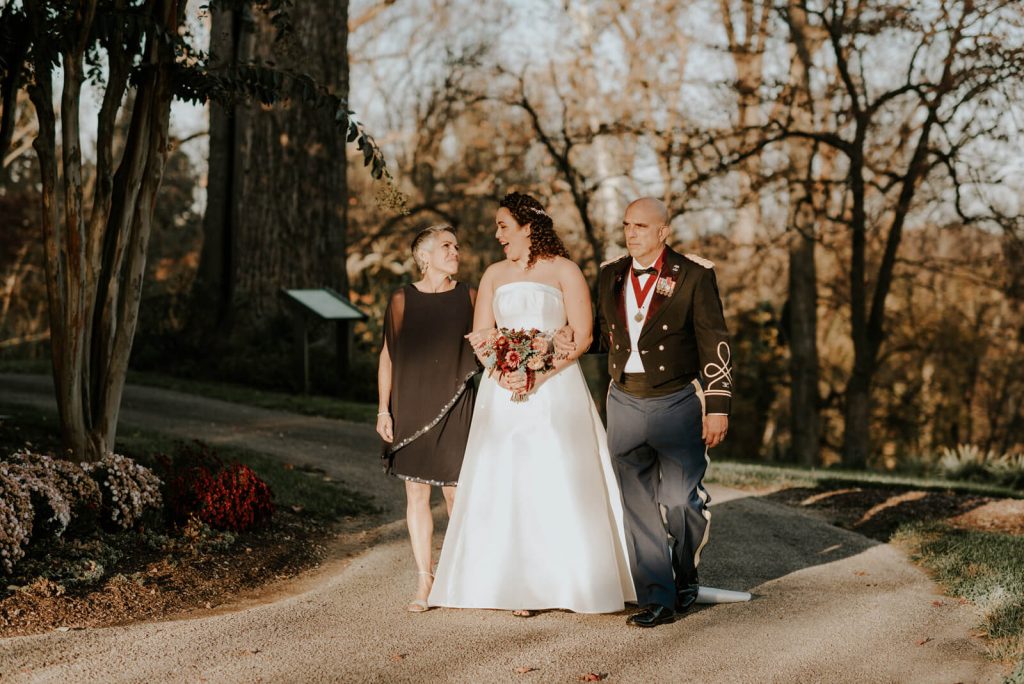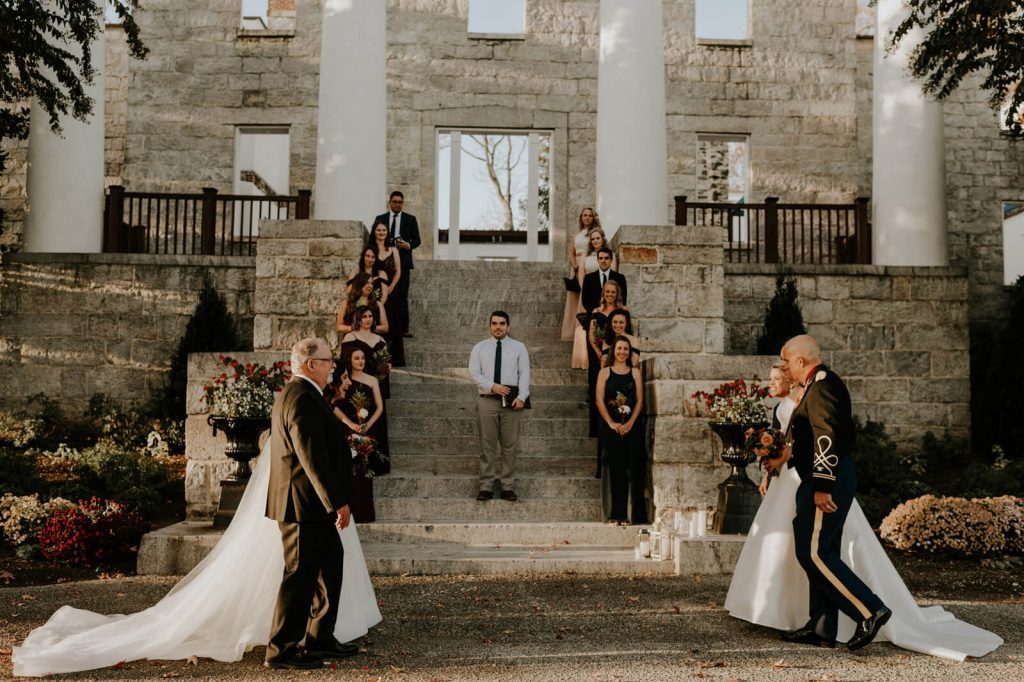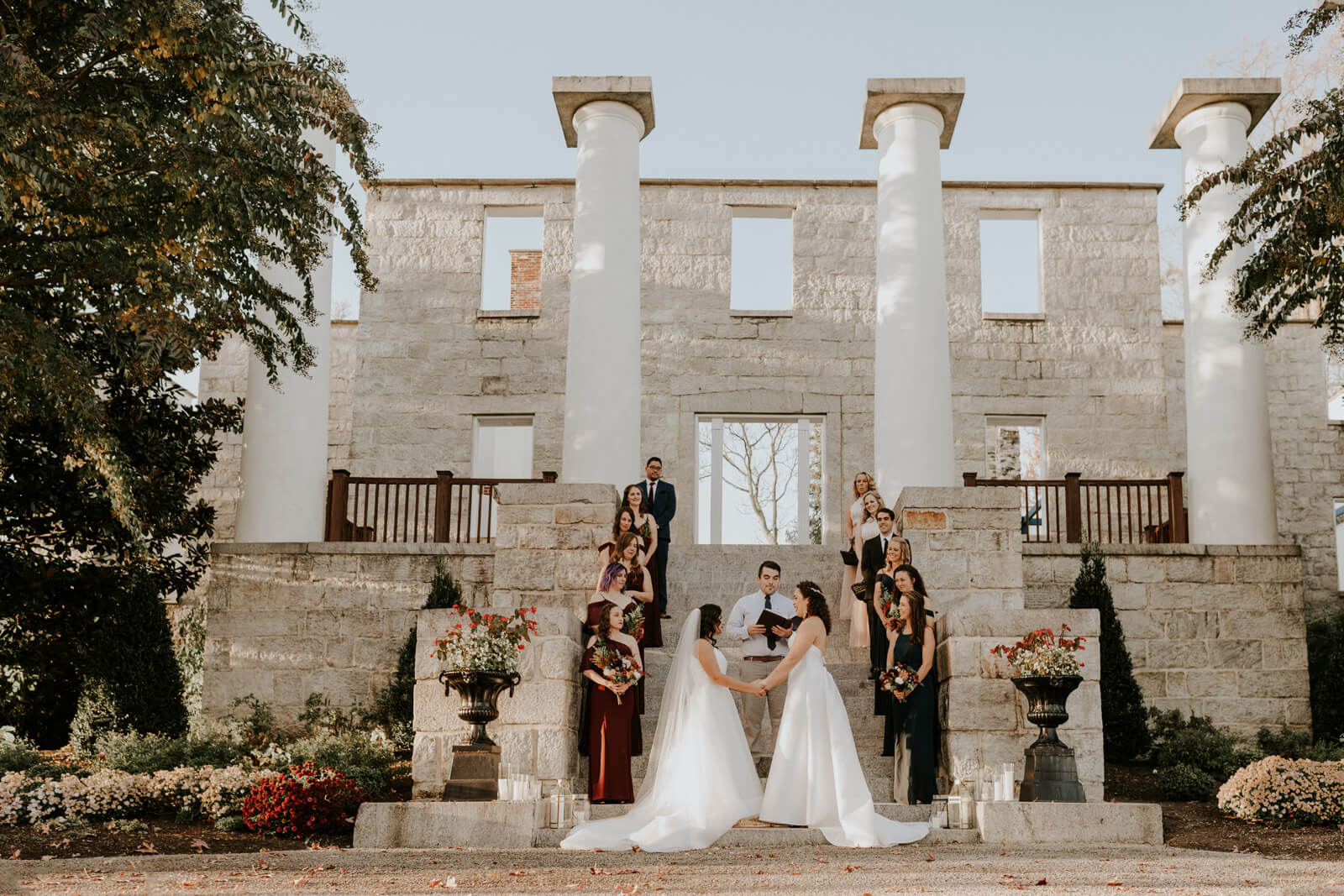 Favorite Details Megan's favorite details were the favors. Everyone got an evergreen tree to symbolize our love (and Megan learned how to write in calligraphy for them). Kate's favorite details were the lanterns all over the venue and how the table décor Megan planned came out perfectly.
Most Unexpected Event On Your Wedding Day The weather. It was the beginning of November, and we expected the weather to be cold and possible dreary. Instead, we happily surprised with a beautifully sunny and warm 60-degree day.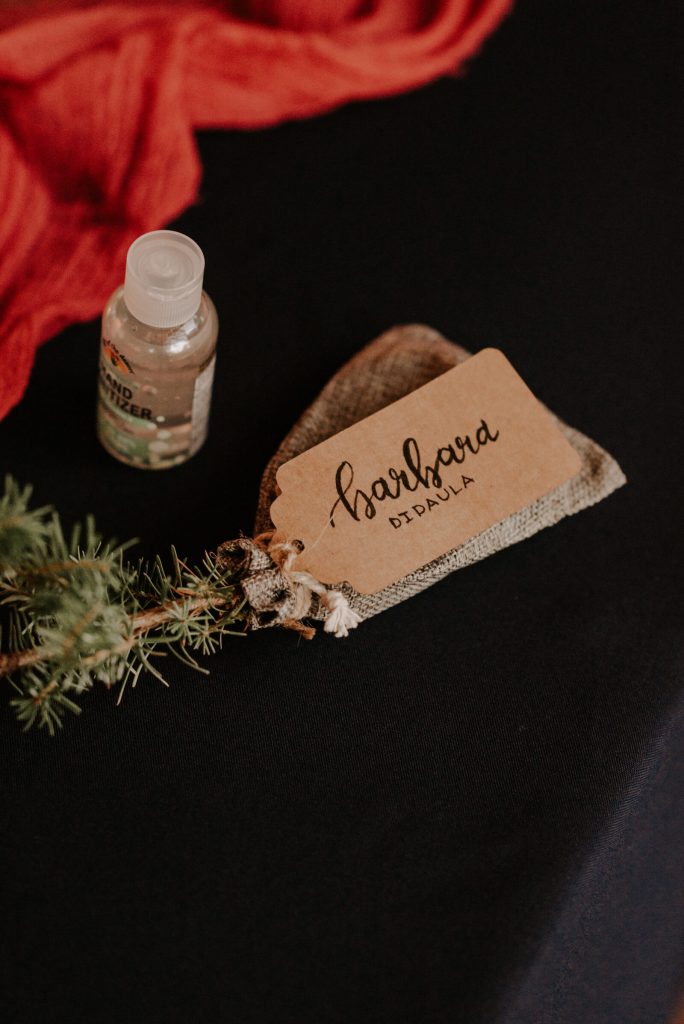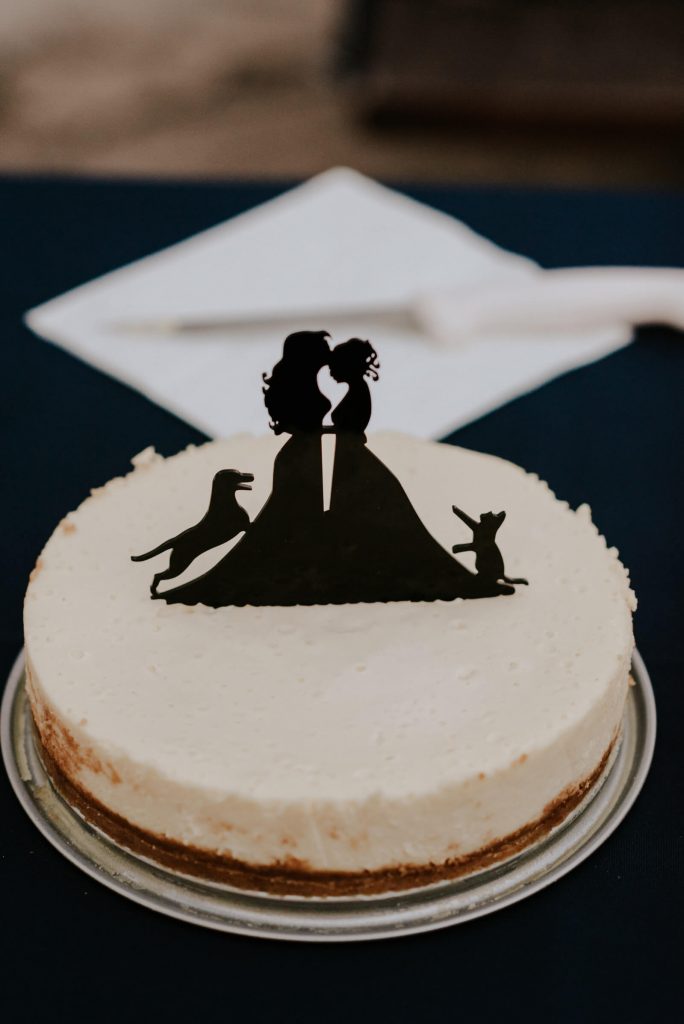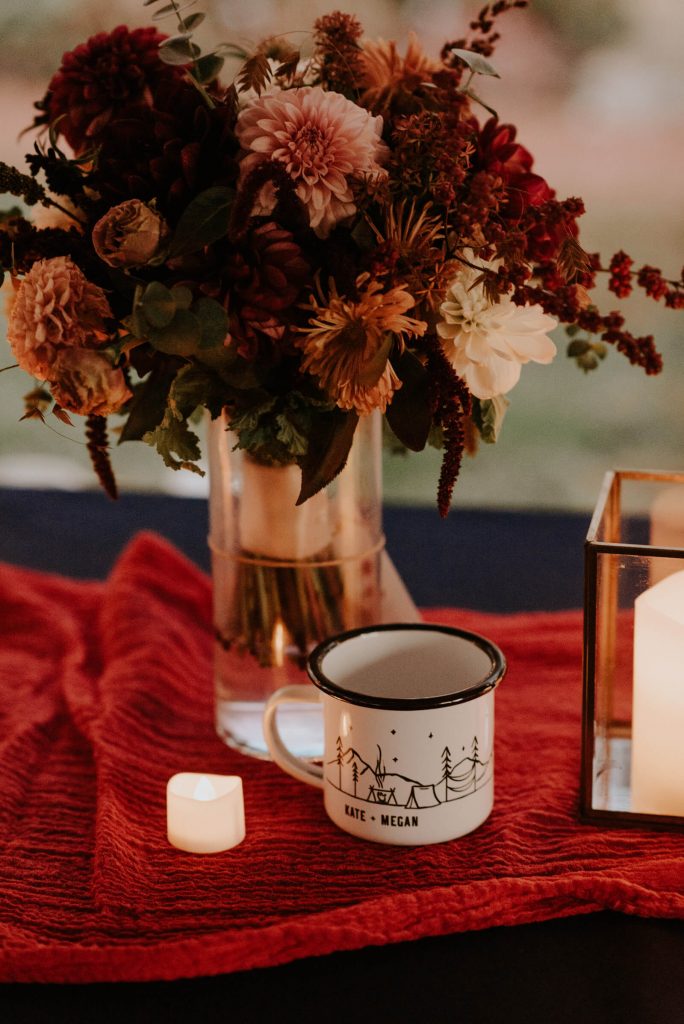 Piece of Advice No matter what, you'll end up sweating the small things, but it's really the people that make a wedding great. Relish the time you have to celebrate with them. While we couldn't celebrate with all our friends and family in person because of COVID, we're so happy we were able to celebrate with the people closest to us. This was the last big celebration we were able to spend with Megan's father who passed away in 2021. It's something we'll cherish forever.