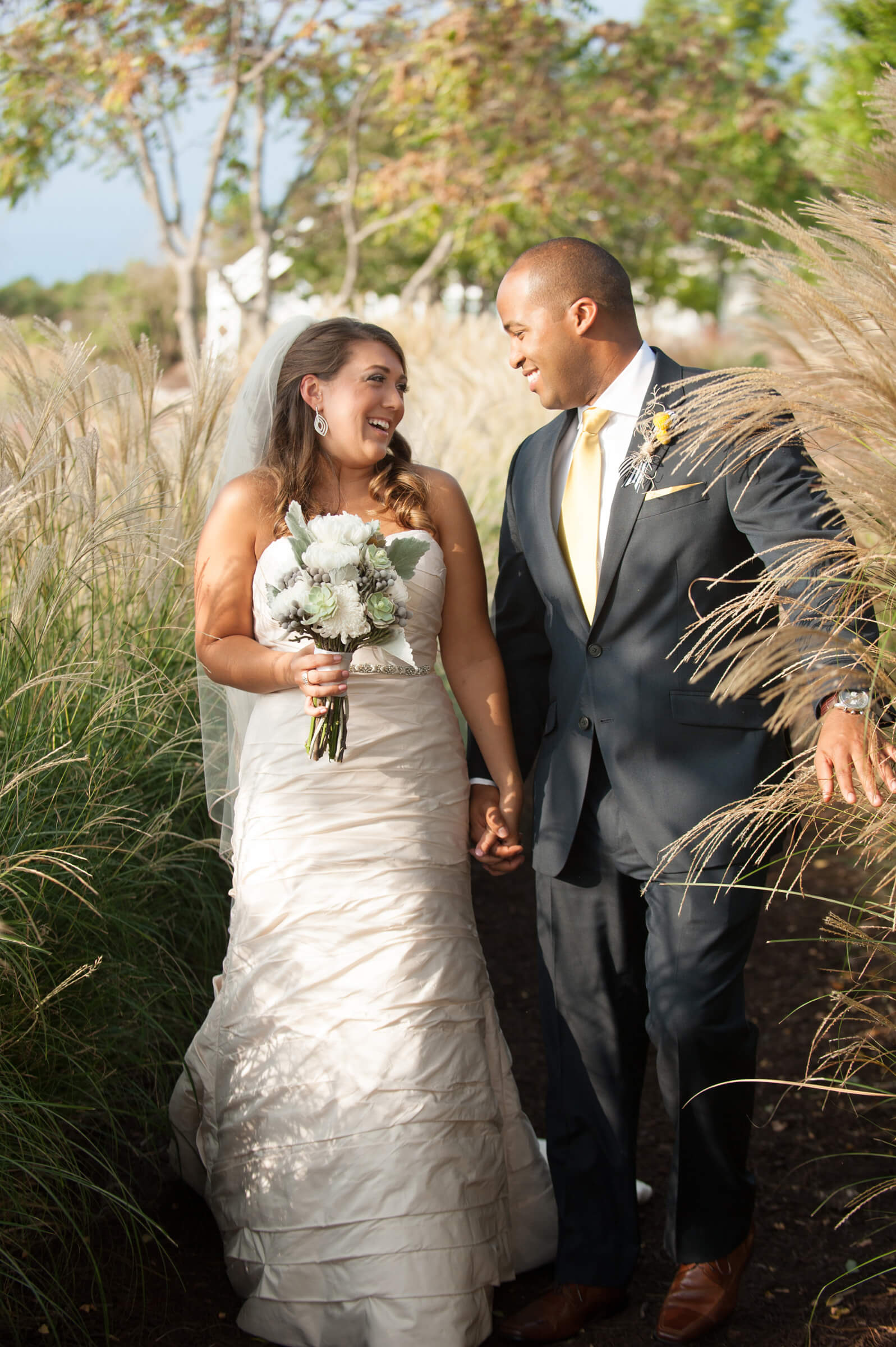 Occupations Casey is an emergency physician at the Johns Hopkins Hospital; Derin is a Radiation Oncology Manager at the University of Maryland.
Wedding date October 3, 2014
Number of Attendees 115
Number of Attendants 12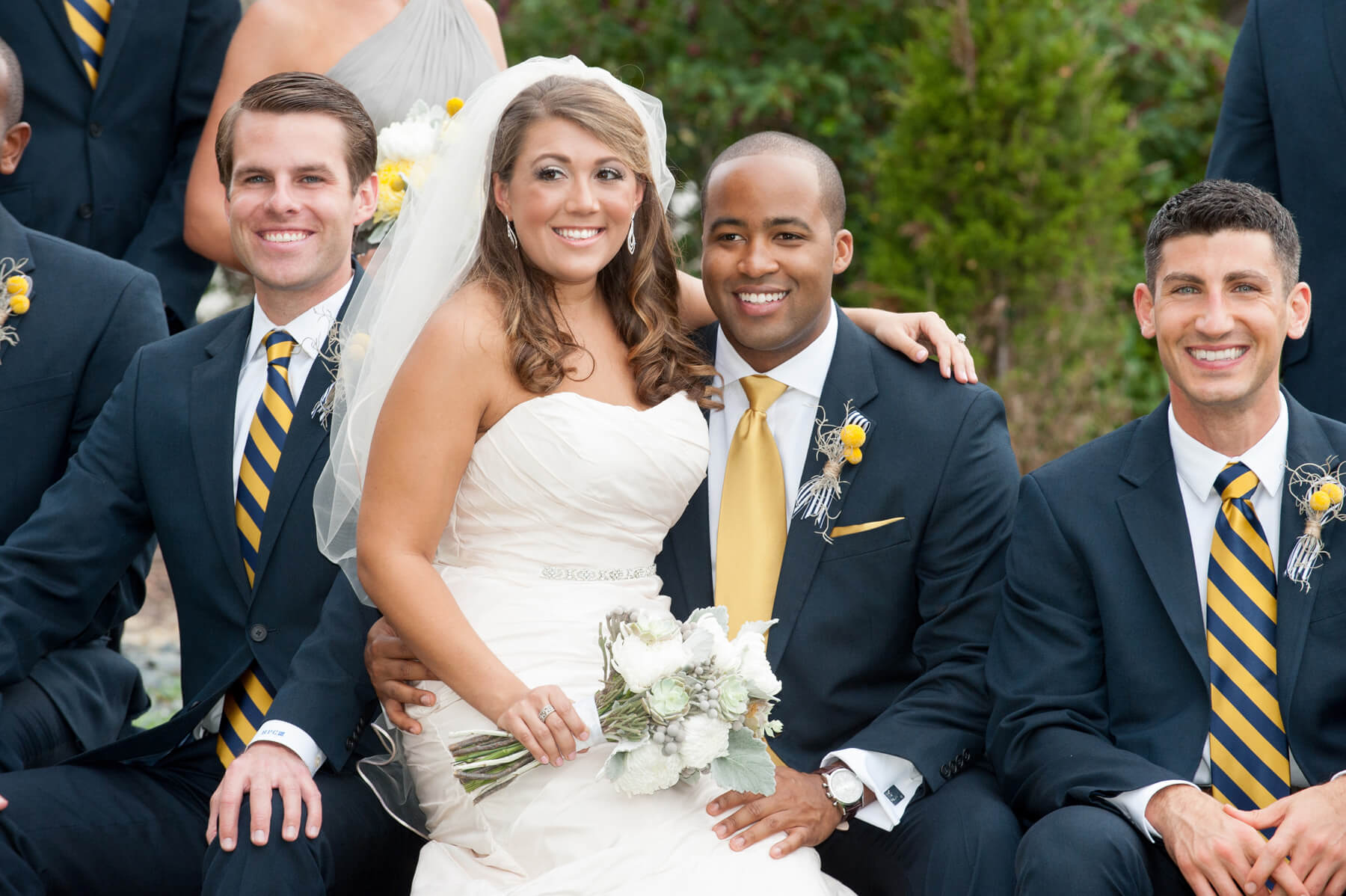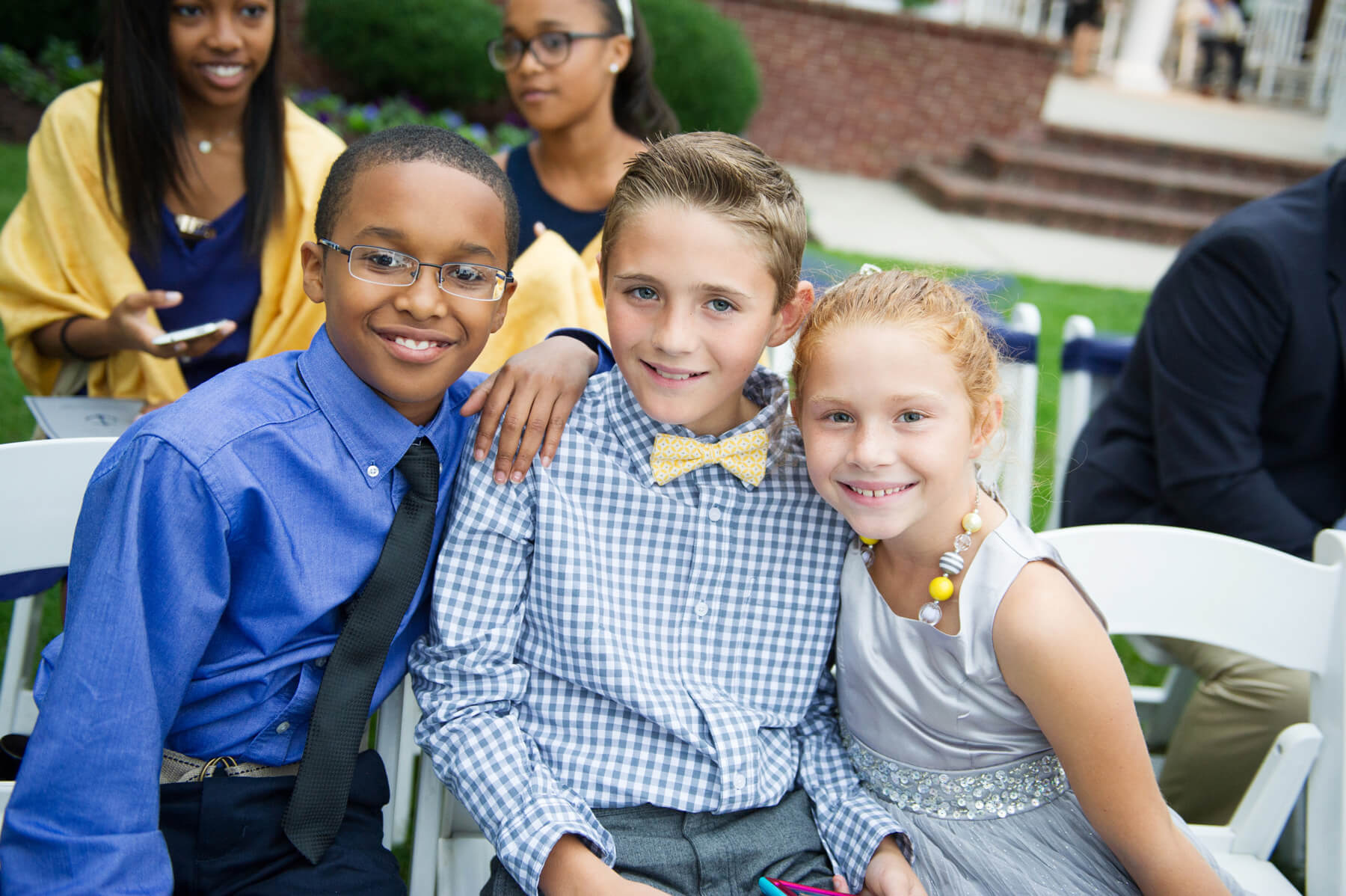 How You Met Casey and Derin were college best friends turned sweethearts. Gettysburg College: "LOVE IS A BATTLEFIELD."
The Engagement Casey was on vacation during her intern year of residency, exhausted and needing a break in the middle of the winter and wanted to get out of town desperately. Derin had other plans in mind. Derin's best friend, Peter, devised a scheme to keep Casey in Baltimore by convincing her that she and Derin received a VIP invite to a Ravens Super Bowl celebration. Derin took Casey out to dinner before the "Super Bowl party," and when they returned to their apartment, it had been transformed into a romantic scene with candles and flowers everywhere. That's when Derin got down on one knee. Still thinking they were going to the Ravens party, Casey was eager to flaunt her new ring and the good news. As they walked down to their apartment lobby a group of Casey and Derin's closest friends were waiting with a champagne toast. The group piled into Escalades and went to the Four Seasons to celebrate the night away.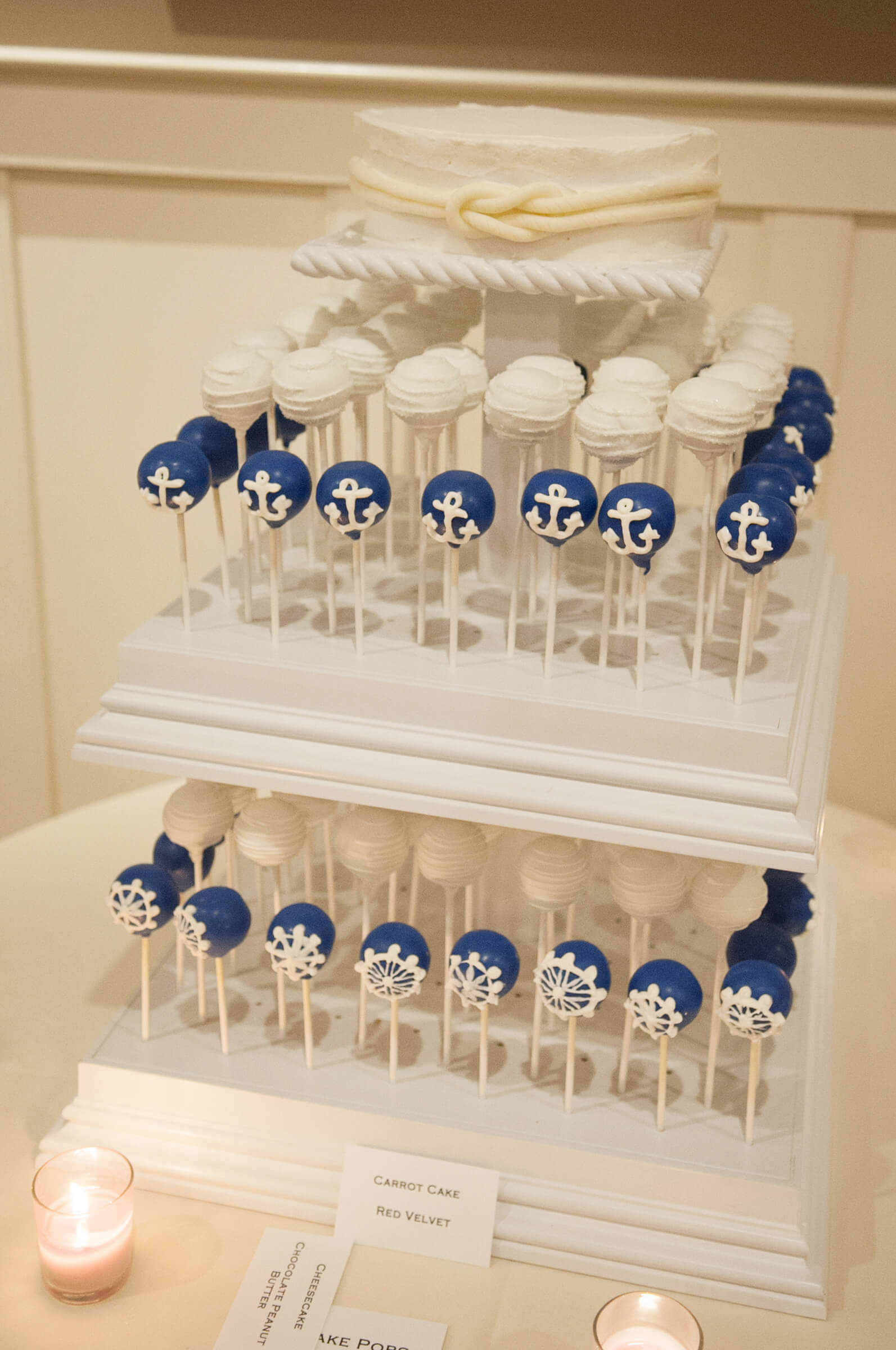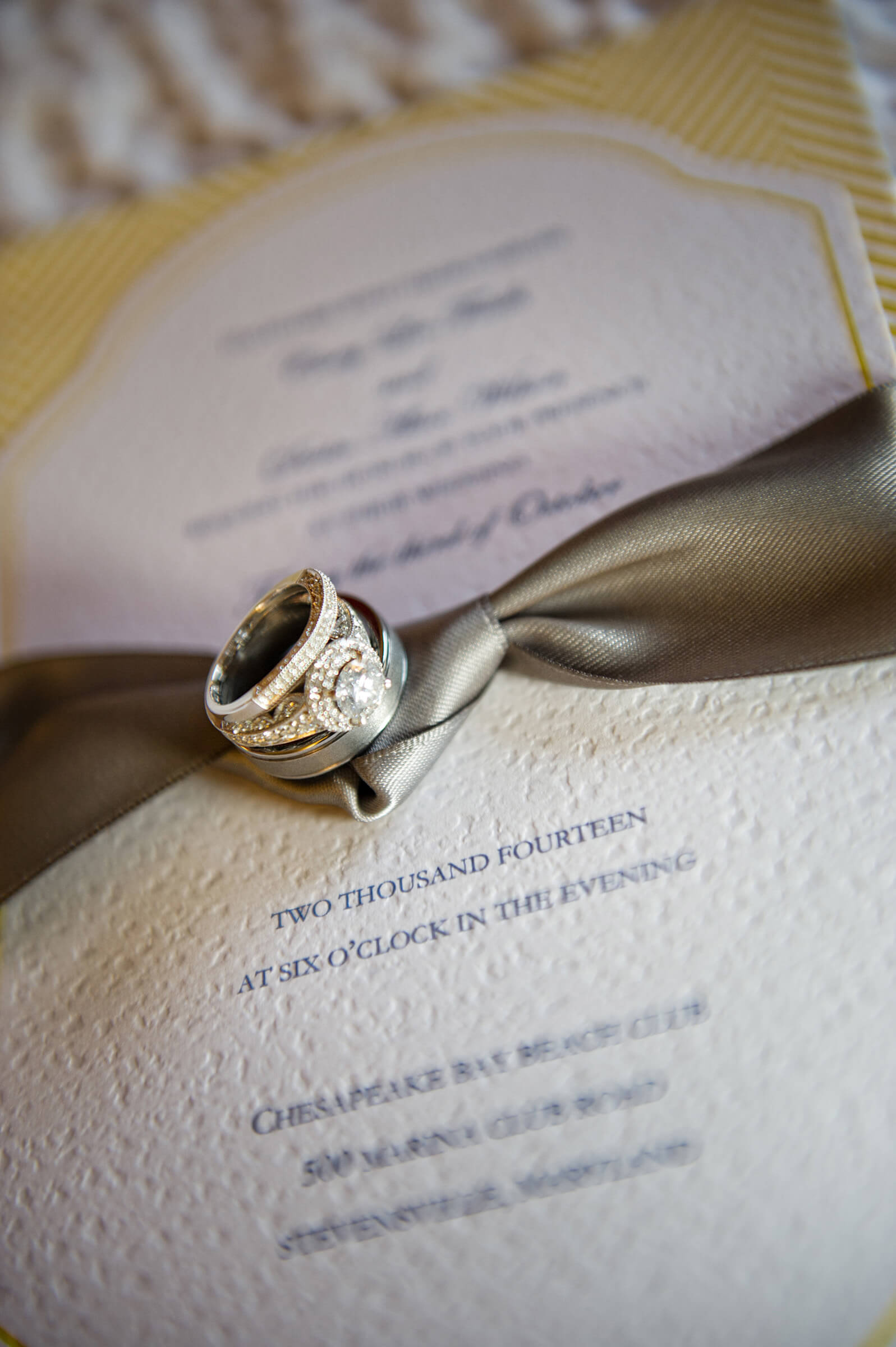 Wedding Design Inspiration Preppy nautical
What was unique and special about your wedding True to Derin and Casey, the wedding was really focused on a wonderful and beautiful experience for their loved ones to enjoy. It was filled with lighthearted details like the Ray-Bans inspired "sunnies" waiting on the guests' seats for the sunset ceremony. Casey handcrafted many details, such as the groomsmen boutonnieres and the vintage windowpane seating arrangement. The guest book was a custom framed nautical map of Kent Island where the wedding took place. Another hit among Casey and Derin's college friends were the bourbon-shot infused cake pops sitting on the bar for guests to enjoy with a post-dinner drink. And who can forget the sliders and fries to take on the shuttle ride home?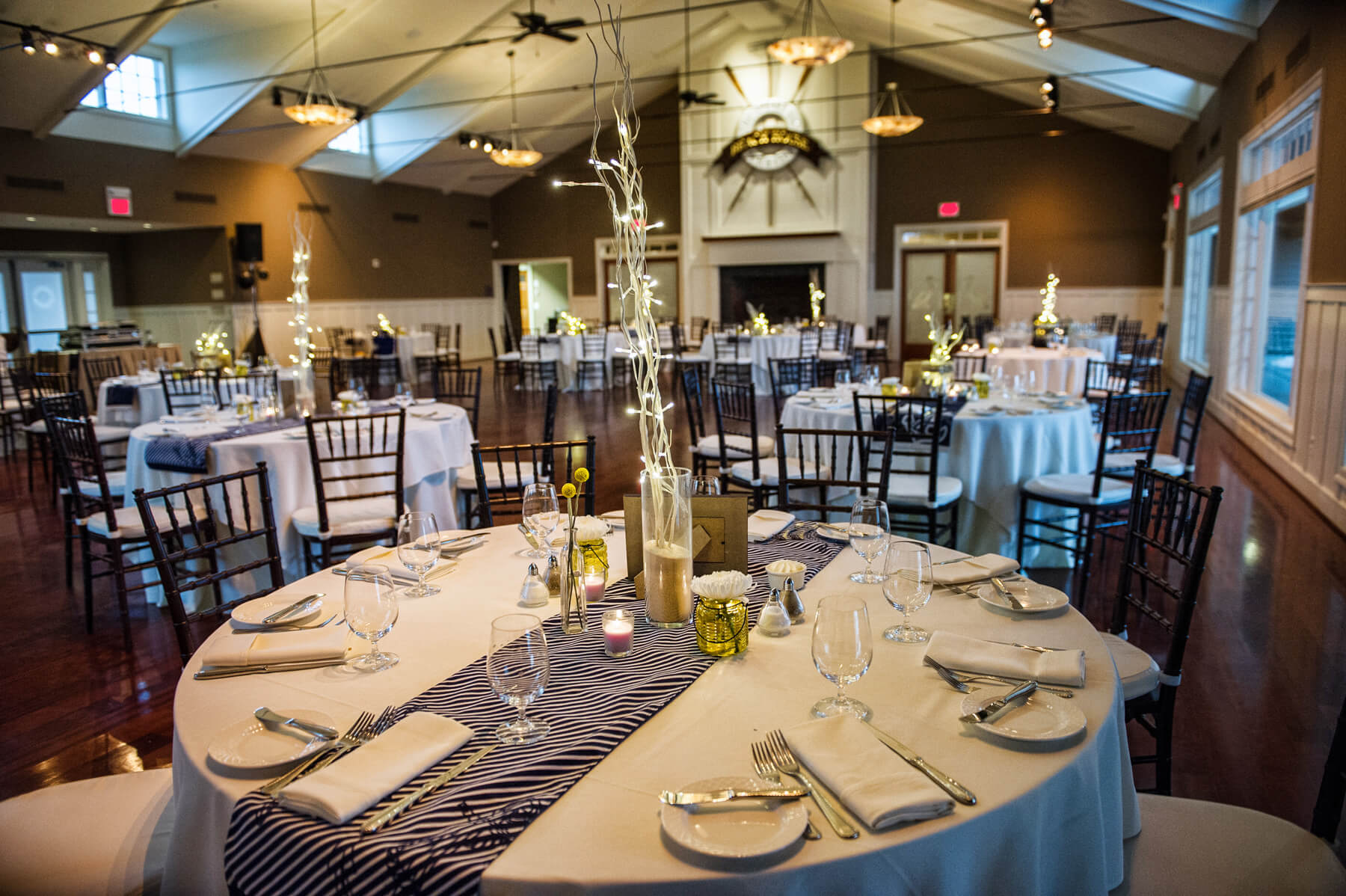 Favorite Details Casey's grandmother was suffering from end-stage Alzheimer's dementia, and not well enough to attend the wedding with her husband (Casey's grandfather) of 63 years. Casey made a heartfelt toast to her grandparents' loving devotion, and sent her bridal bouquet home with her grandfather to give to his sweetheart, who couldn't join him. There wasn't a dry eye in the beach club!
Most Unexpected Event on the Day of the Wedding The flowers, which were beautiful and ended up costing less than half of what was quoted. A nice wedding day surprise.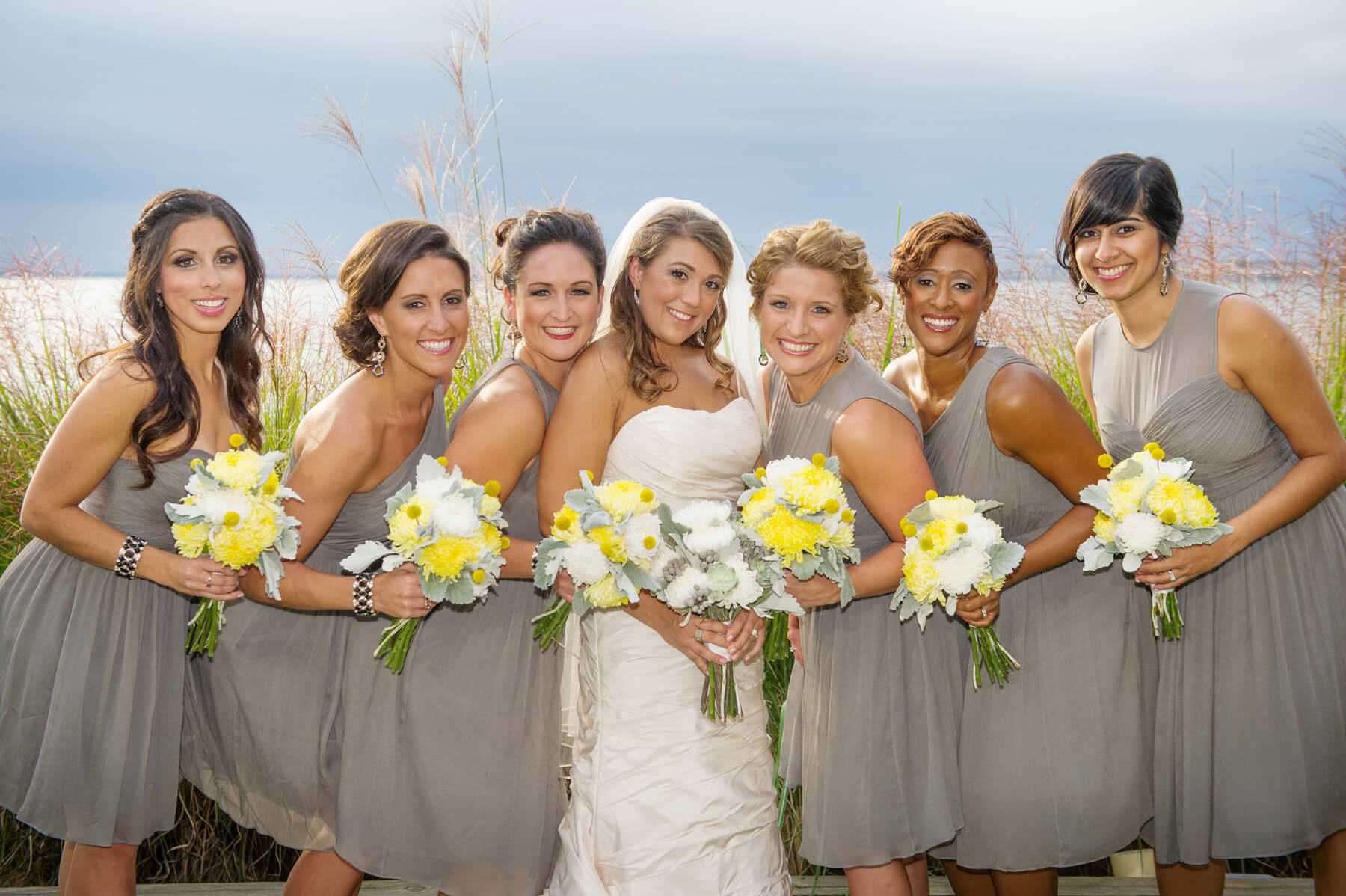 Piece of advice Sneak away together during the reception at some point and take in the scene of all of your favorite people together in one place. It's unlikely to happen to this degree again. Derin and Casey went outside for a moment of fresh air together and enjoyed just looking into the beach club for a few minutes while their family and friends from different stages of life all danced and laughed together.