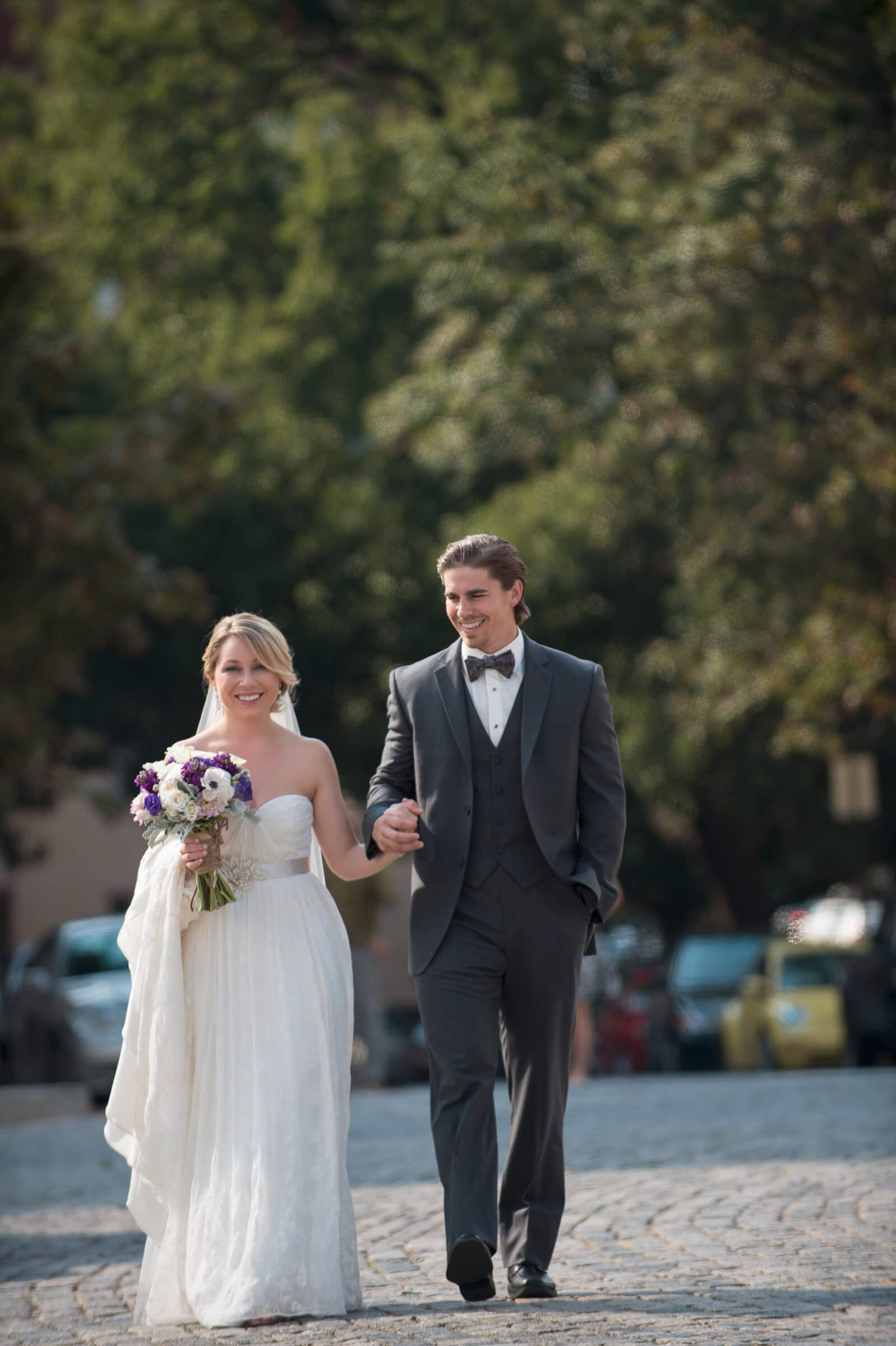 Occupations Melissa is a labor and delivery nurse; James is a systems analyst.
Wedding date October 5, 2013
Number of Attendees 110
Number of Attendants 9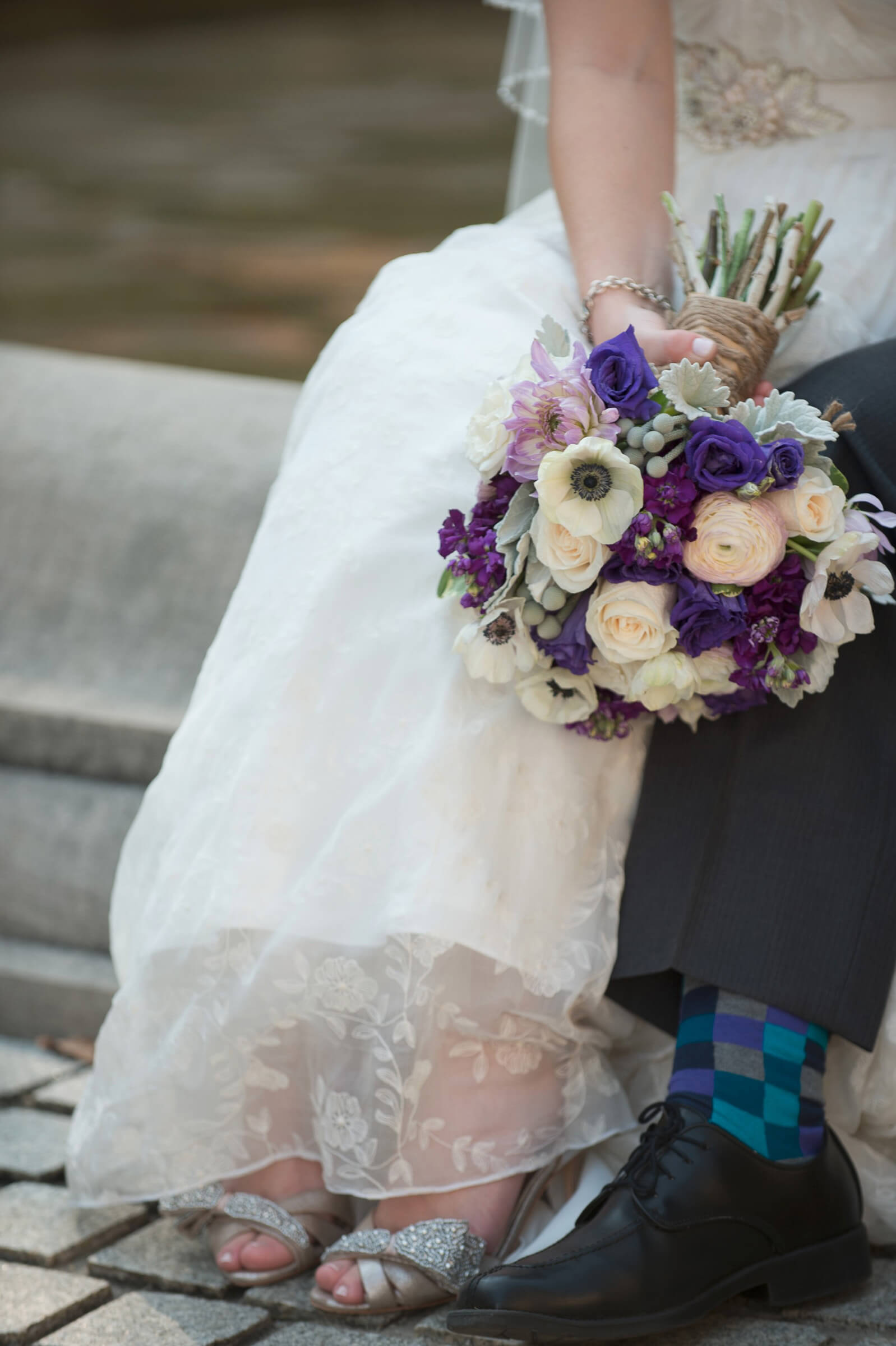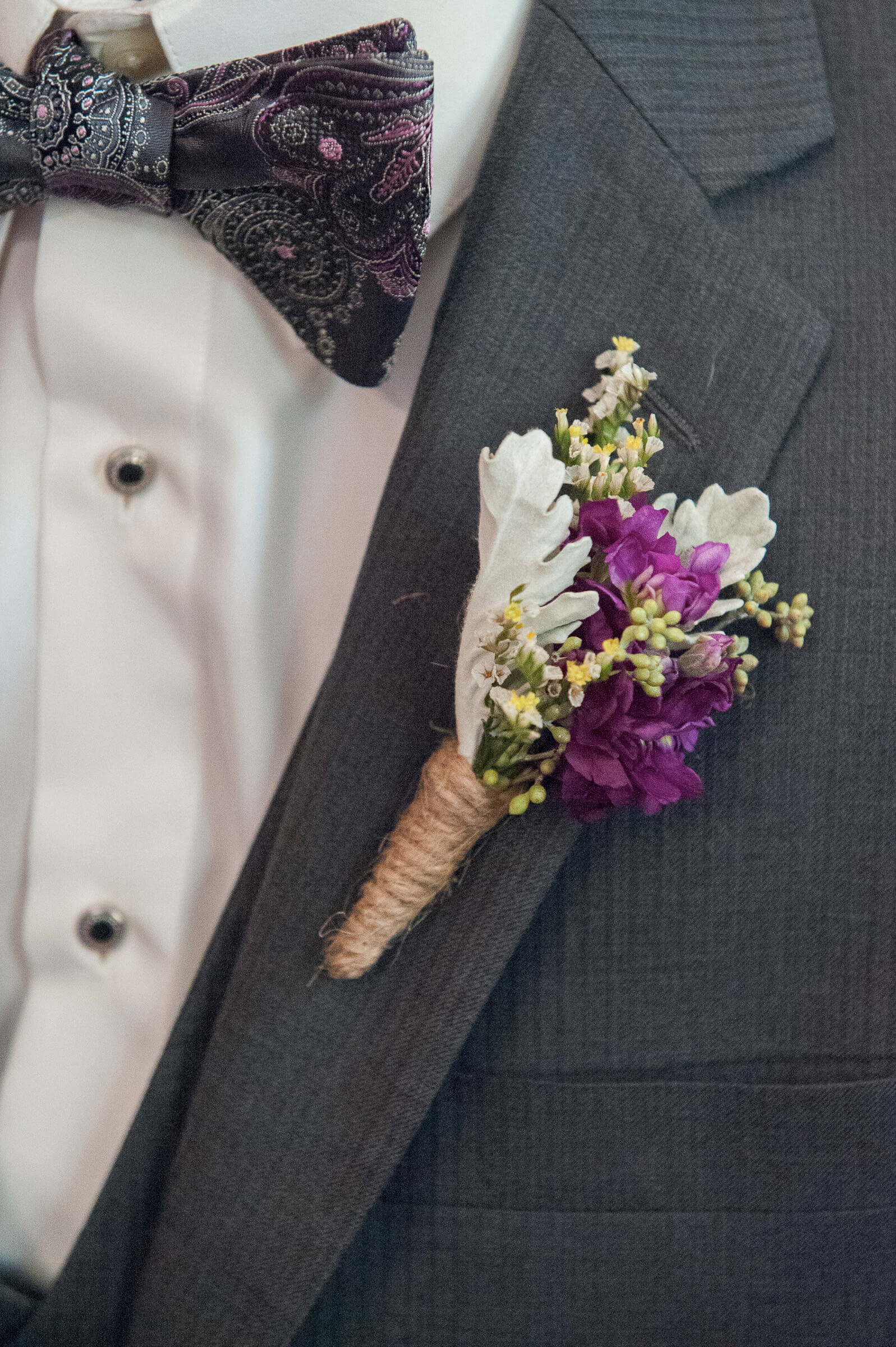 How You Met A mutual friend introduced Melissa and Jim while they were still in high school. After meeting, the couple found out that their lives had been connected growing up – Melissa had danced with Jim's sister when the girls were younger and they had many mutual friends. Melissa and Jim dated throughout high school, college, and were married after eight years of dating.
The Engagement Melissa and Jim's summer routine includes many weekends in Ocean City at the 67th Street Beach. On what seemed like a normal Saturday at the beach, Jim had his sister, Michelle, take Melissa to the Holiday Inn pool bar to get lunch. On their way back to the beach, there were signs lining the walkway to Melissa's spot in the sand where Jim had "Marry Me?" written in seashells in a big mound of sand. Jim got down on one knee and asked Melissa to marry him. After she said yes, there was quite the applause from all of the beachgoers who had turned their chairs to watch. Jim had Melissa's parents travel to be with them and had the couple's closest friends gather together for the engagement. The newly engaged couple celebrated over dinner with everyone at Jim's parents' beach house.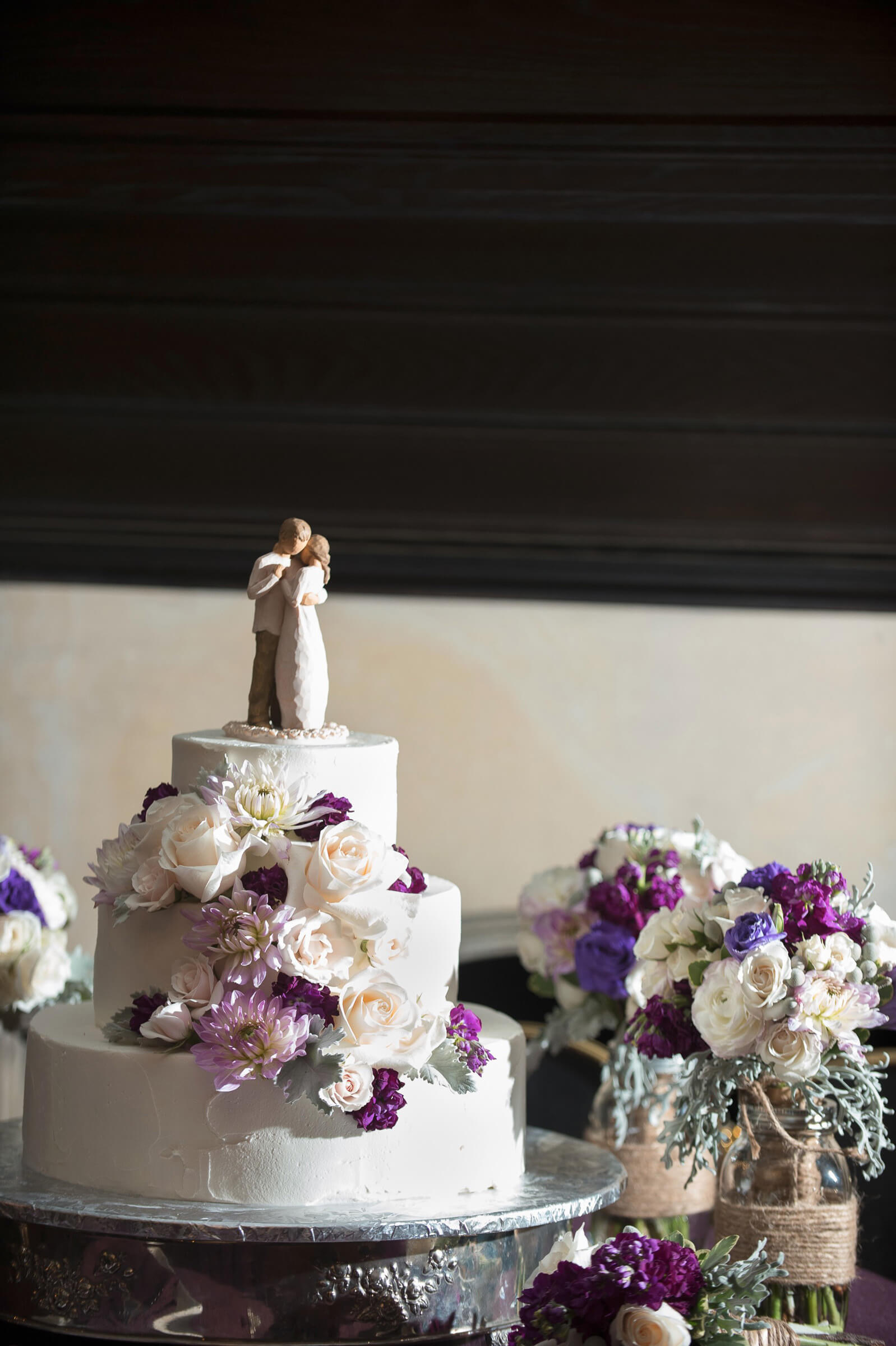 Wedding Design Inspiration Rustic, natural, casual, laid back.
What was unique and special about your wedding Melissa remembers meeting with her photographer and explaining to her that she wanted the overall "feel" of the wedding to be like a big dinner party for all of their closest family and friends. Looking back, Melissa feels she and Jim were successful in making it feel like that. A good dinner, good wine, some after dinner cigars, dancing, and of course, a wedding.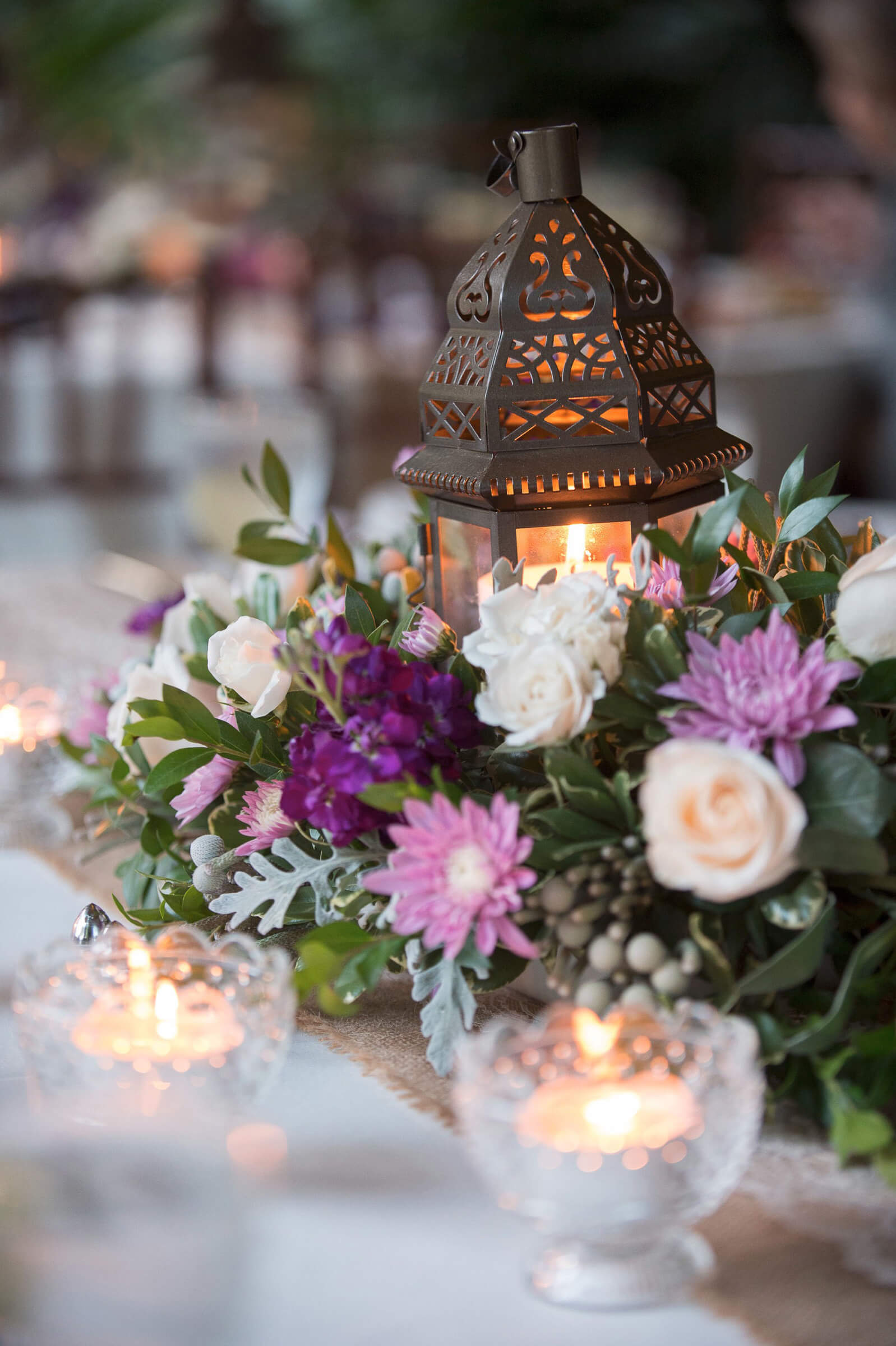 Favorite Details Jim and his friends love cigars, so Melissa thought it would be really special to have a cigar roller at the reception. Melissa says it was one of her favorite details because so many people were able to enjoy it. She also liked seeing all of her arts & crafts come together for a cohesive look on the big day.
Most Unexpected Event on the Day of the Wedding The absolutely perfect, gorgeous weather – the couple was not expecting there to be a high of 90° in October but it ended up being the perfect day.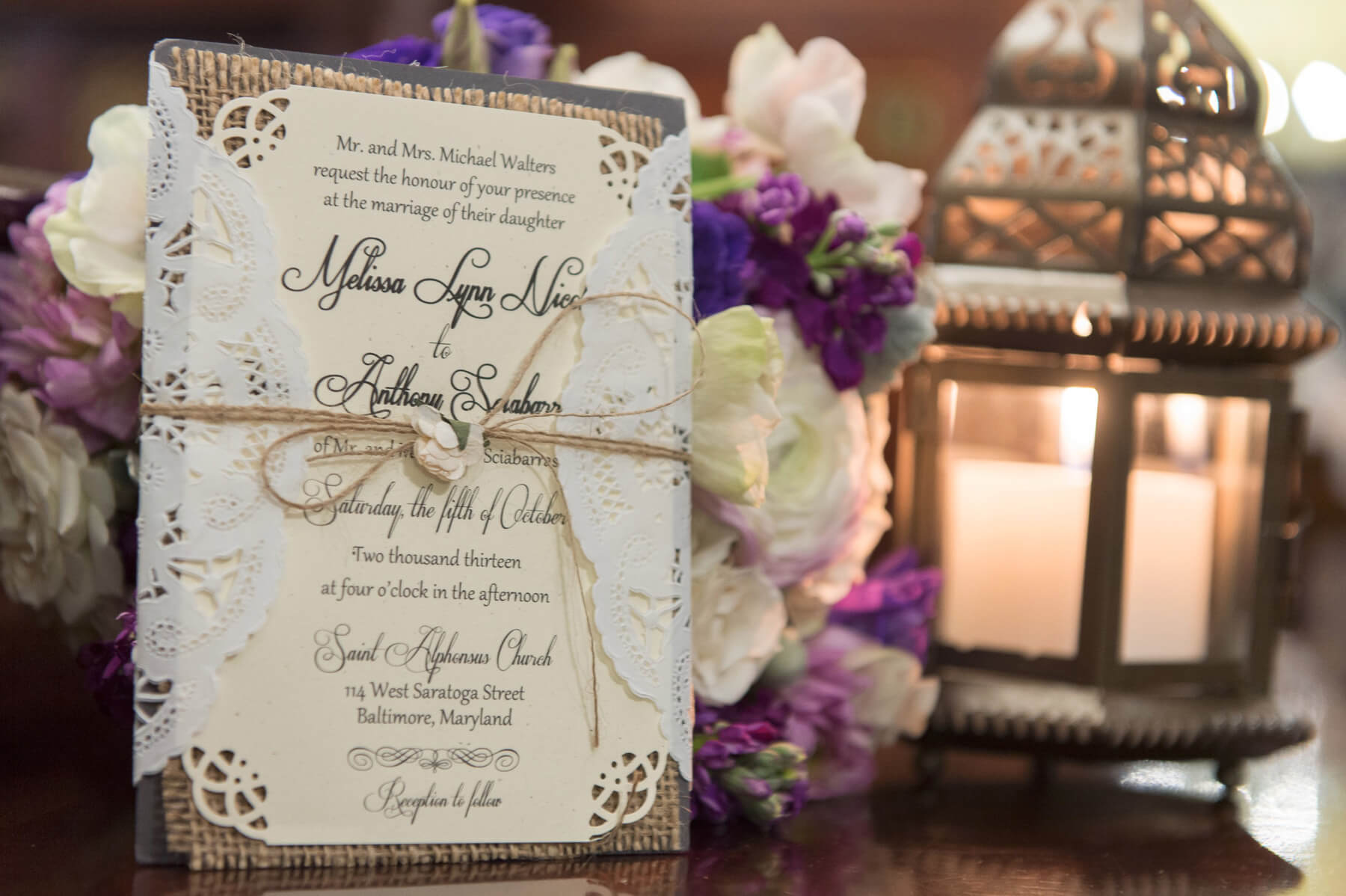 Piece of advice Enjoy every minute of the day because it goes by so quickly and surround yourself with the people that make you the happiest. Never forget the true reason for the planning process, and don't let planning be stressful! Don't get caught up in the tiny details—have faith that everything will turn out just the way that it was meant to be. Know that the end result is marrying your very best friend and that the wedding day is just the beginning of all of the fun.