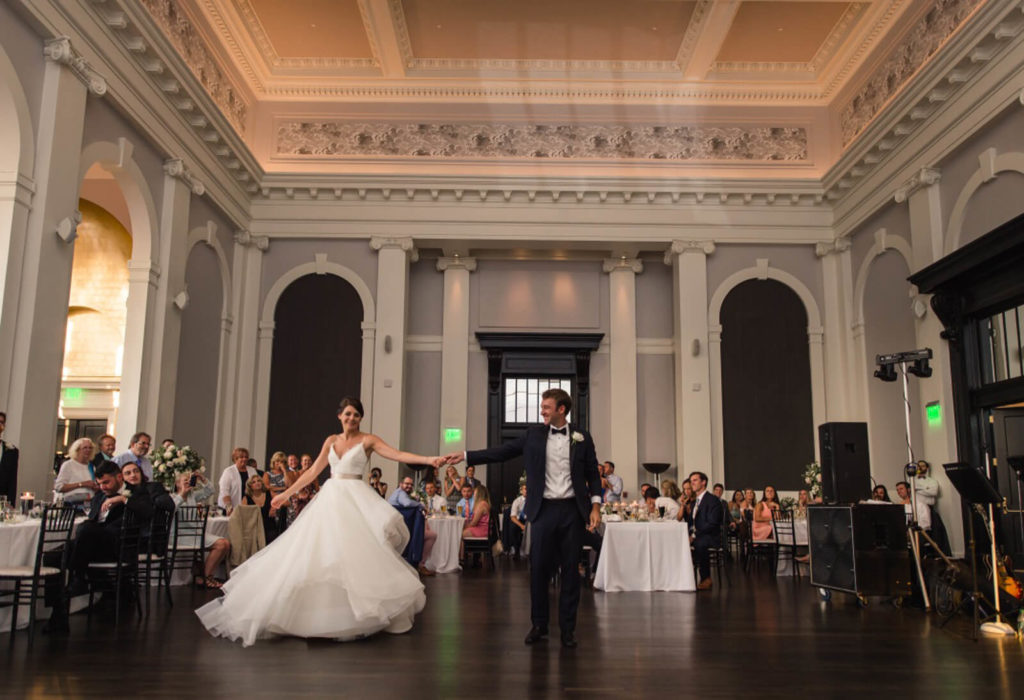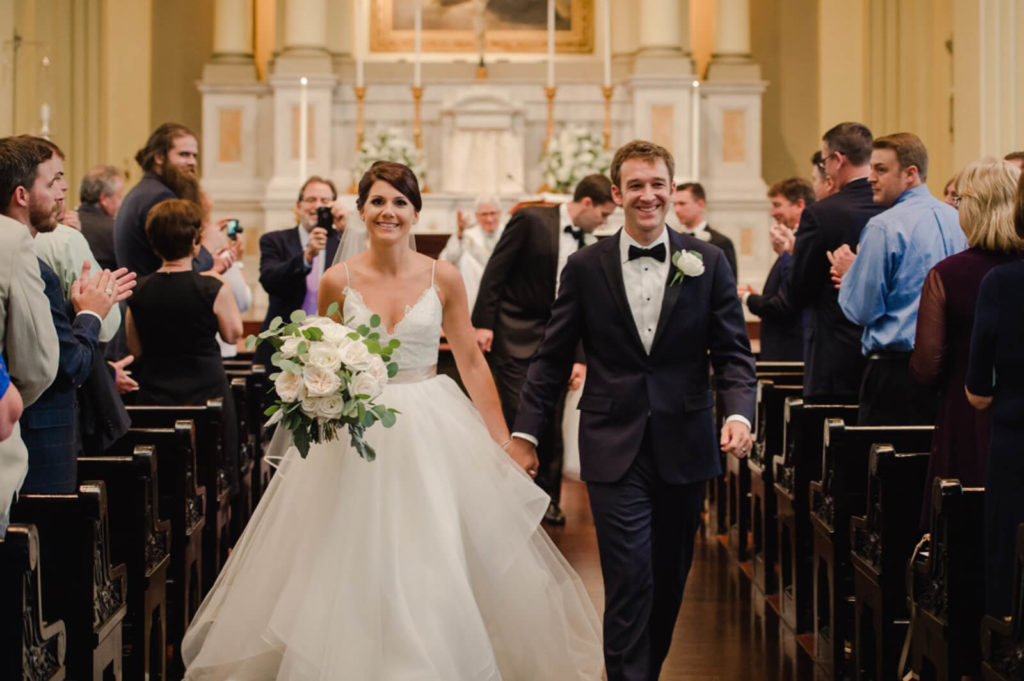 Occupations Taylor is a teacher in Baltimore County Public Schools; Brendan is a financial analyst at University Of Maryland
Wedding date August 5, 2017
Number of Attendees 150
Number of Attendants Six bridesmaids, one flower girl, seven groomsmen
How You Met Brendan and I met at our Alma Mater, Mount St. Mary's University. He had just won a lacrosse game and all my friends wanted to go to the party. I reluctantly went and met Brendan that night. I finished my senior year of college and moved down to Baltimore from New York. We have been together ever since!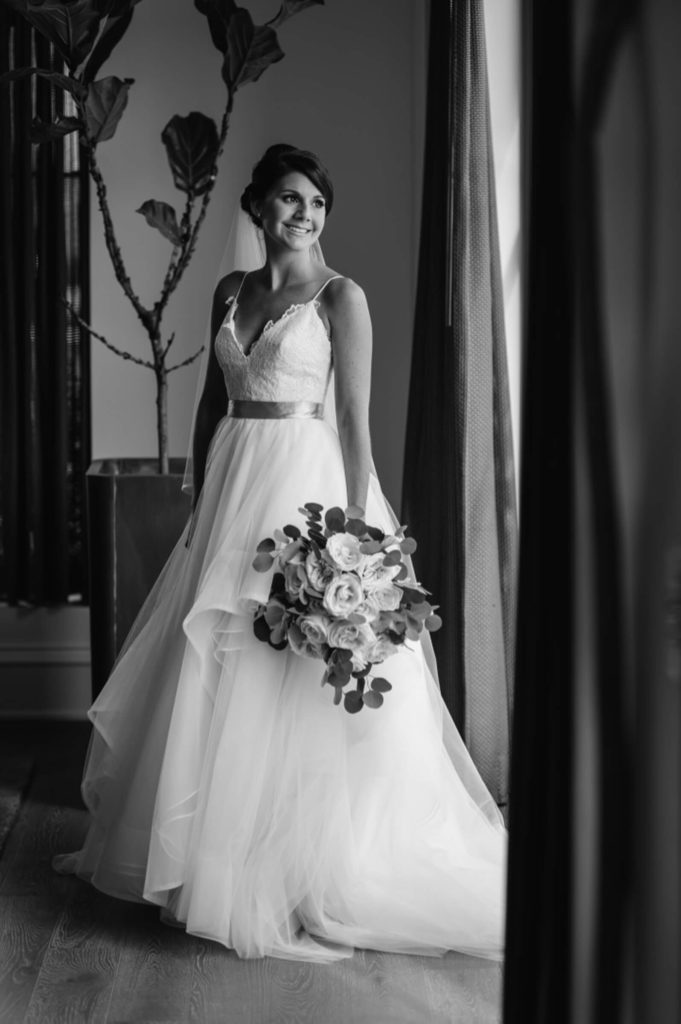 The Engagement It was a Friday and I was wrapped in my normal routine, going to work and going to the gym. I was on the treadmill and Brendan kept texting me about what I wanted for dinner. (He isn't a big texter so I thought this was weird). He said he was going to get some drinks and that there was a letter for me at home . . . so, confused, I left the gym. When I walked into the house there were pictures of us everywhere in the house and tons of flowers. There was a letter saying we were going away for the weekend and to pack a bag, then he came down the stairs and proposed. We had a wonderful weekend just the two of us in Florida. Definitely one of the best moments of my life and something I will never forget!
Wedding Design Inspiration I wanted everyone to have fun and dance. I secretly stalked the Pendry before I was engaged because I saw them building it from my house. So as soon as we did our hard hat tour, we were sold! (We were the fifth wedding at the Pendry, which is pretty cool.) I always knew I wanted a classic and clean wedding and the Pendry just fit that for us, the style of the ballroom and the beautiful tall ceilings were amazing. We accented the room with white linens and simple flowers with lots of greenery. We wanted the space to shine and not hide its beauty with a bunch of stuff. Everything else just fell into place after we picked the venue.
What Was Unique and Special About Your Wedding Day As a teacher, you are very limited to when you can get married and take your honeymoon. I always knew I would have a summer wedding but was sacred to death about the heat. I will admit I get hot very easily. On August 5th, after the some of the hottest days in Baltimore, the weather ended up being ideal. It was slightly windy and a low 80 degrees. (In August 80 is good!) It was absolutely perfect and I could have not "planned" it better myself.
Favorite Details Our favorite detail would have to be the location. Fells Point has been a favorite of Brendan and I since we started dating. We love the old cobble stone streets and the history it has. The Sagamore Pendry was the icing on the cake, from the unbelievable and dramatic staircase entering the property to the lavish ballroom.
Most Unexpected Event On Your Wedding Day The most unexpected event on my wedding day would have to be the father-daughter dance and mother-son dance. Now I know this might be something everyone does at weddings, but when you are dancing with your dad and my husband was dancing with his mom, so many emotions flow through you! It was just such a special and emotional moment of the night
Piece of Advice I really enjoyed planning our wedding and I have to say I'm so sad it is over. Enjoy every minute of the day and leading up to your wedding. It will fly by! You are the only one who knows what it is supposed to look like and be like.