This originally ran as a Local Love in the 2022 issue.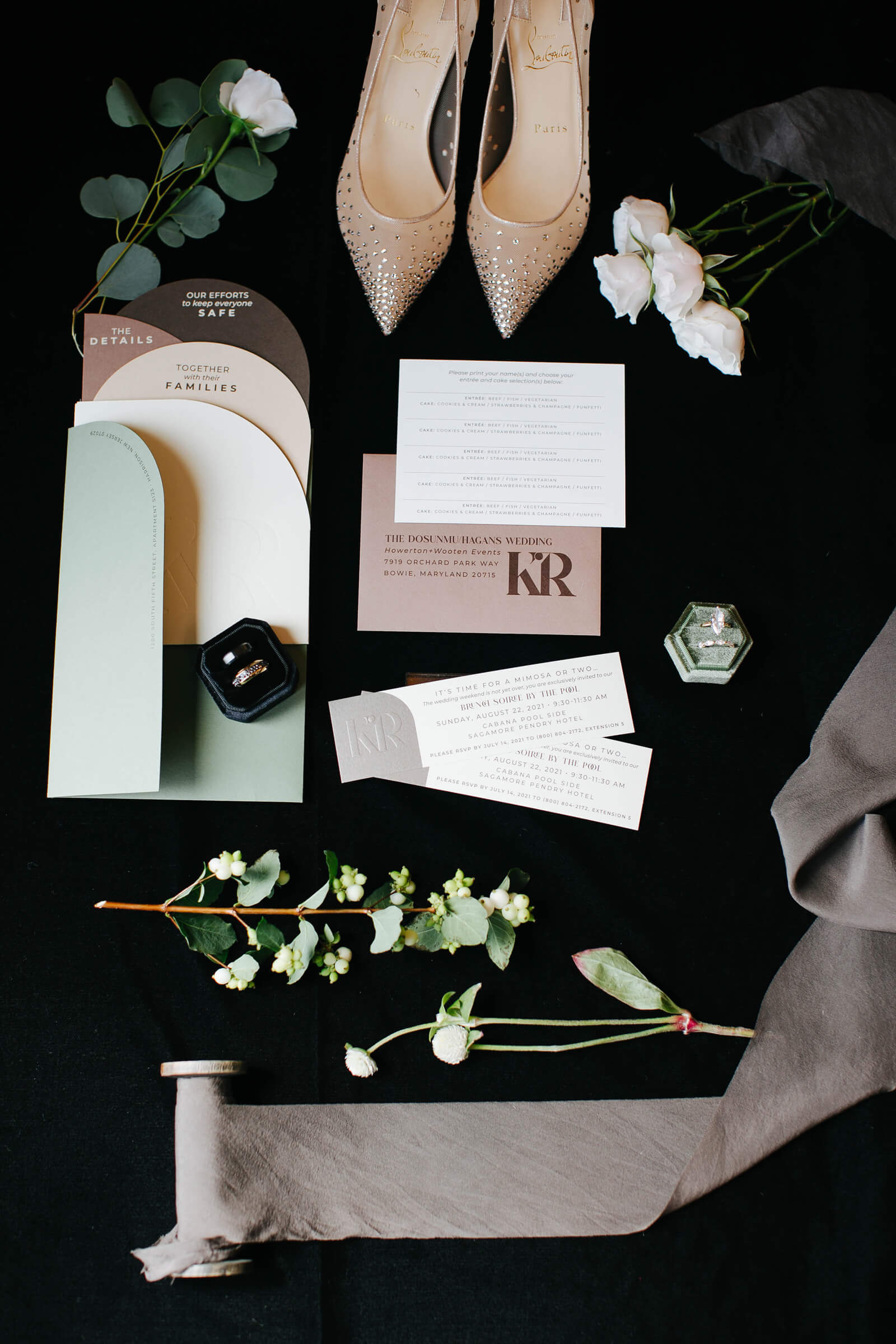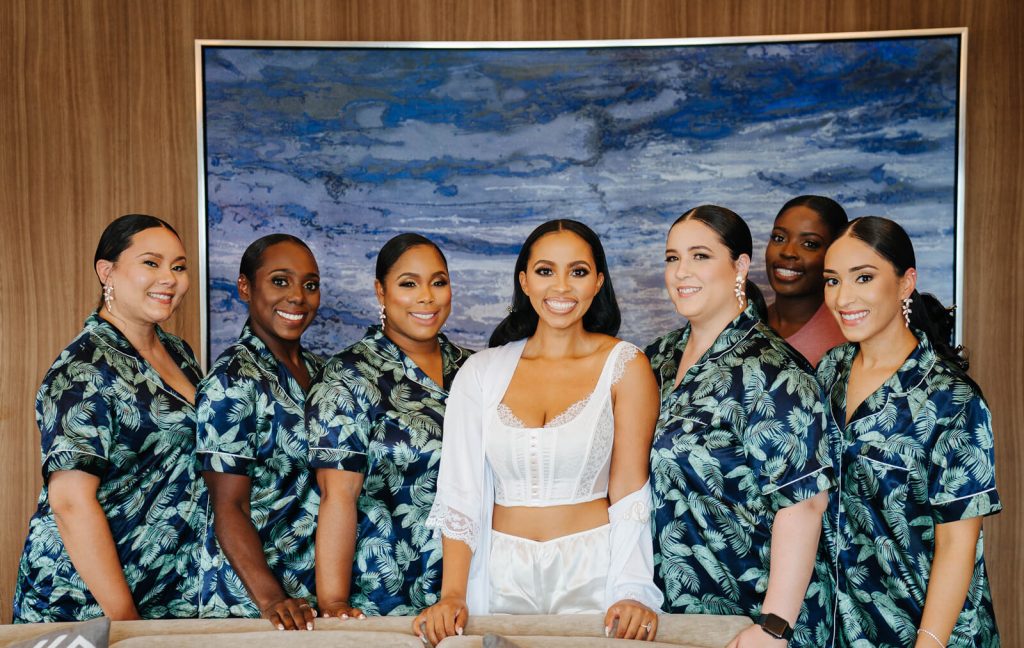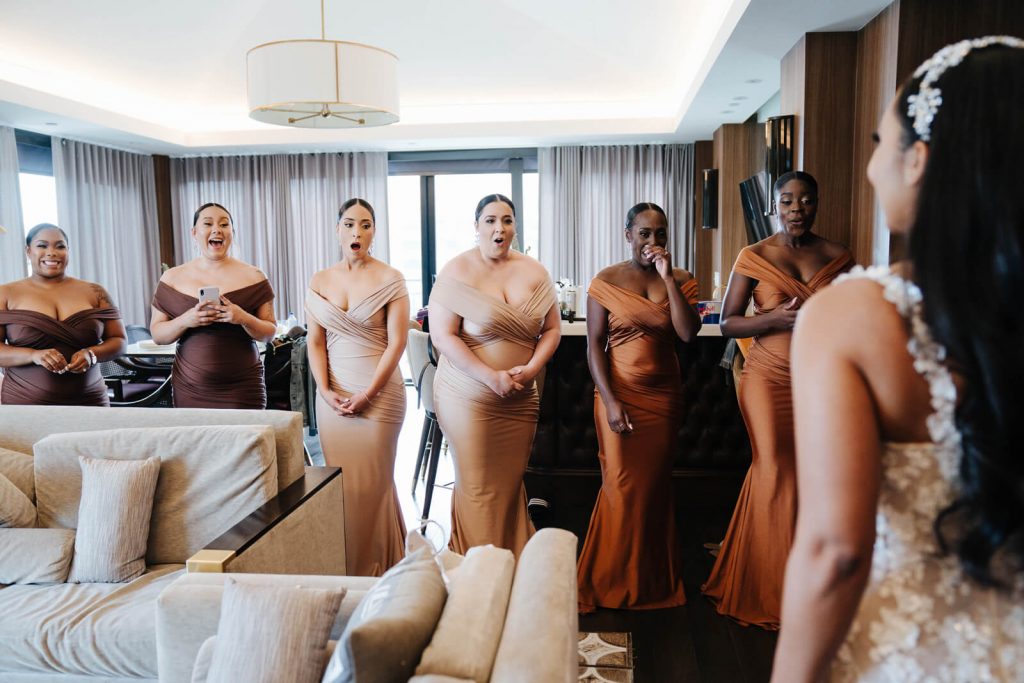 Wedding Date August 21, 2021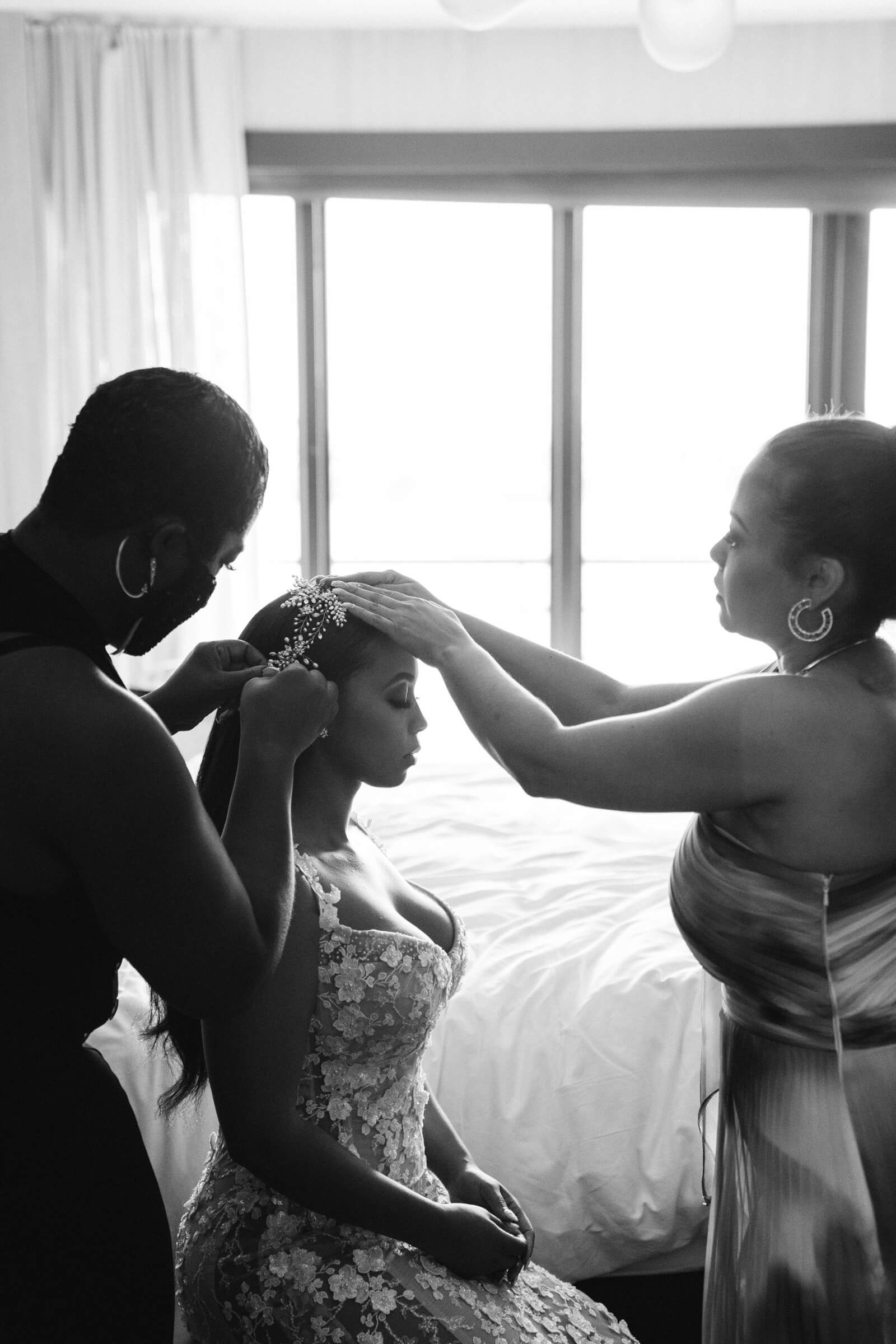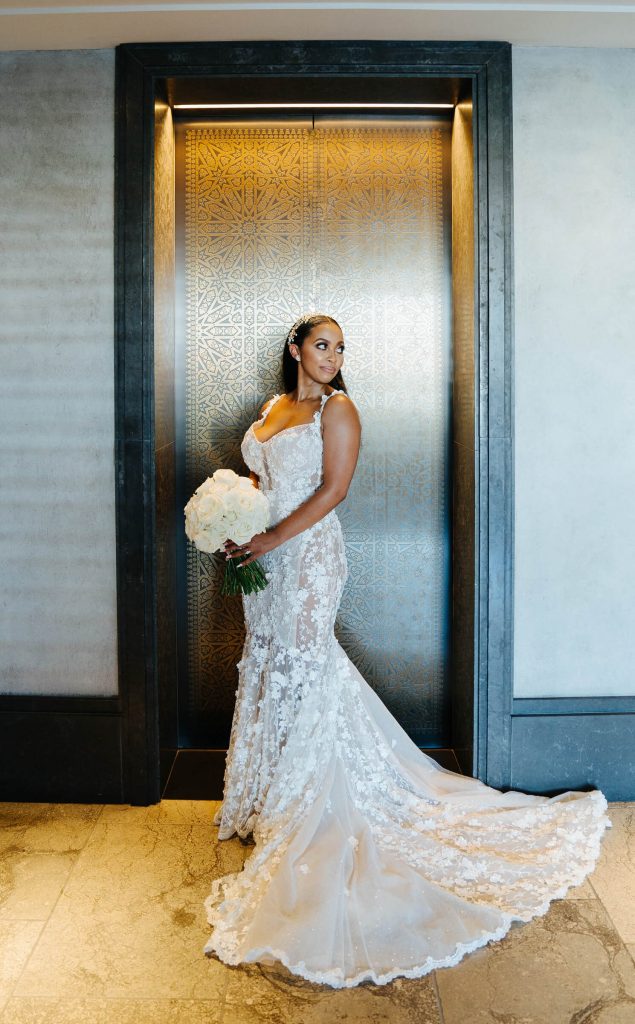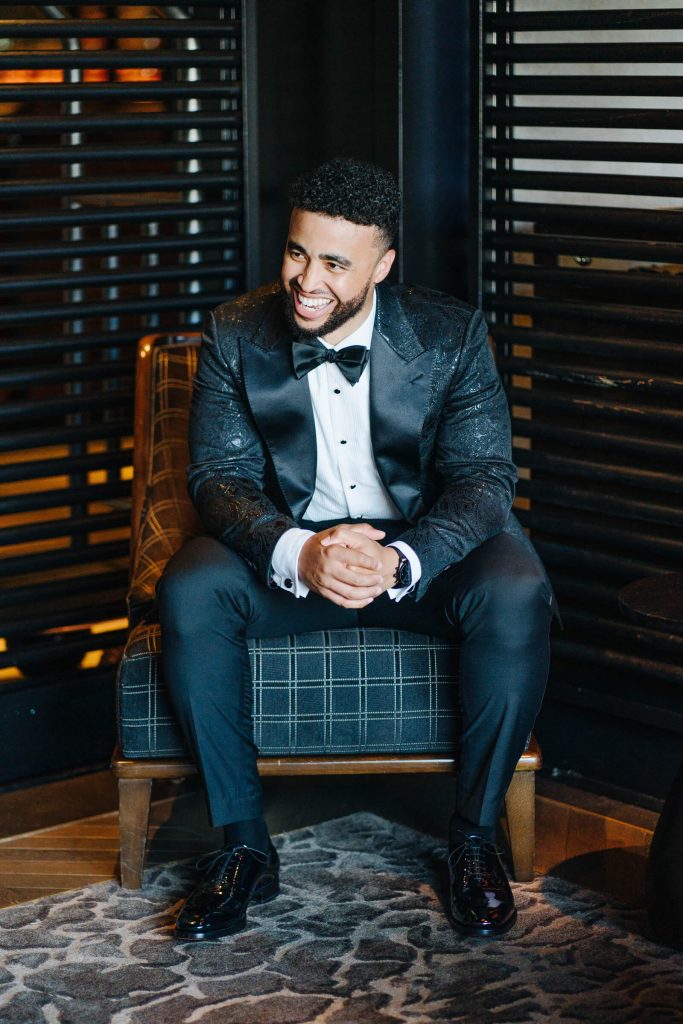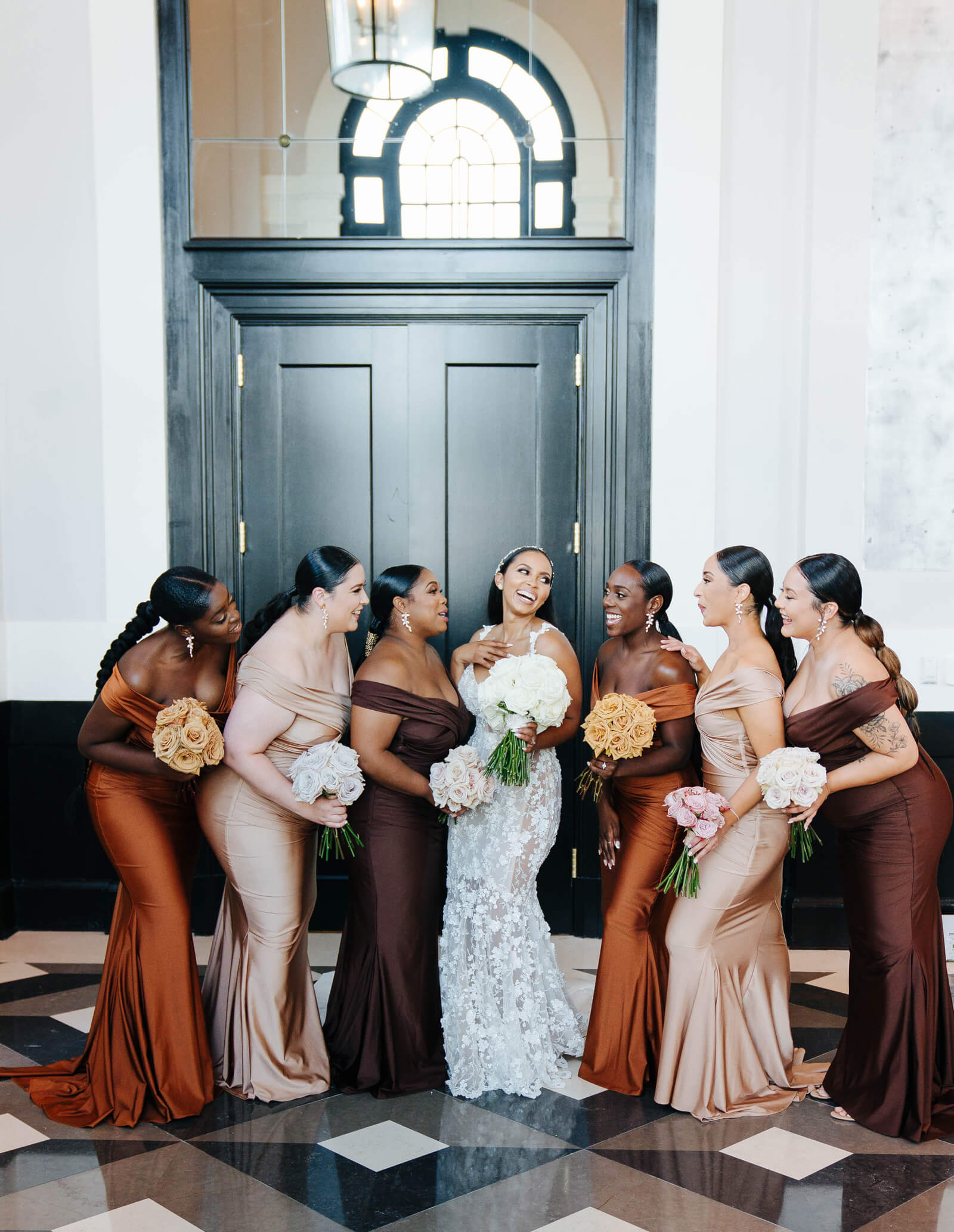 It was in October 2010, their freshman year at George Mason University, that Robert and Karimah Hagans both attended a cocktail party hosted by Kappa Alpha Psi, a fraternity Robert would later join. Robert saw a beautiful woman standing alone at a table across the room and decided to go talk to her. They quickly learned they both had the same major—government and international politics—and both aspired to attend law school. (Spoiler: They graduated from The George Washington University Law School together.) What started as a friendship slowly grew into a romantic relationship—and they shared their first kiss exactly a year after that party.
Besides being beautiful and smart, Karimah also has a slight obsession with the John Wick movie franchise, starring Keanu Reeves as the titular hero, a former hitman who, in a quest for vengeance, comes out of retirement. Robert took full advantage of that knowledge for his proposal. One night, on the way to dinner in New York, Robert convinced Karimah to take a stroll through Central Park, and they came upon the iconic Bethesda Terrace, a large plaza consisting of two levels and a big fountain. Karimah immediately recognized it from the movie. "Oh my goodness, this is the scene where they assassinated Perkins," she yelled. "So super romantic," says Robert now, with a laugh. As they walked down the stairs, there was a cellist playing in the middle of the terrace. Still clueless, Karimah mentioned how "badass" the moment was, and Robert responded with, "You know what else would be badass? If I proposed to my future wife here." As soon as he said that, Robert got down on one knee and promised a happier ending than any John Wick movie.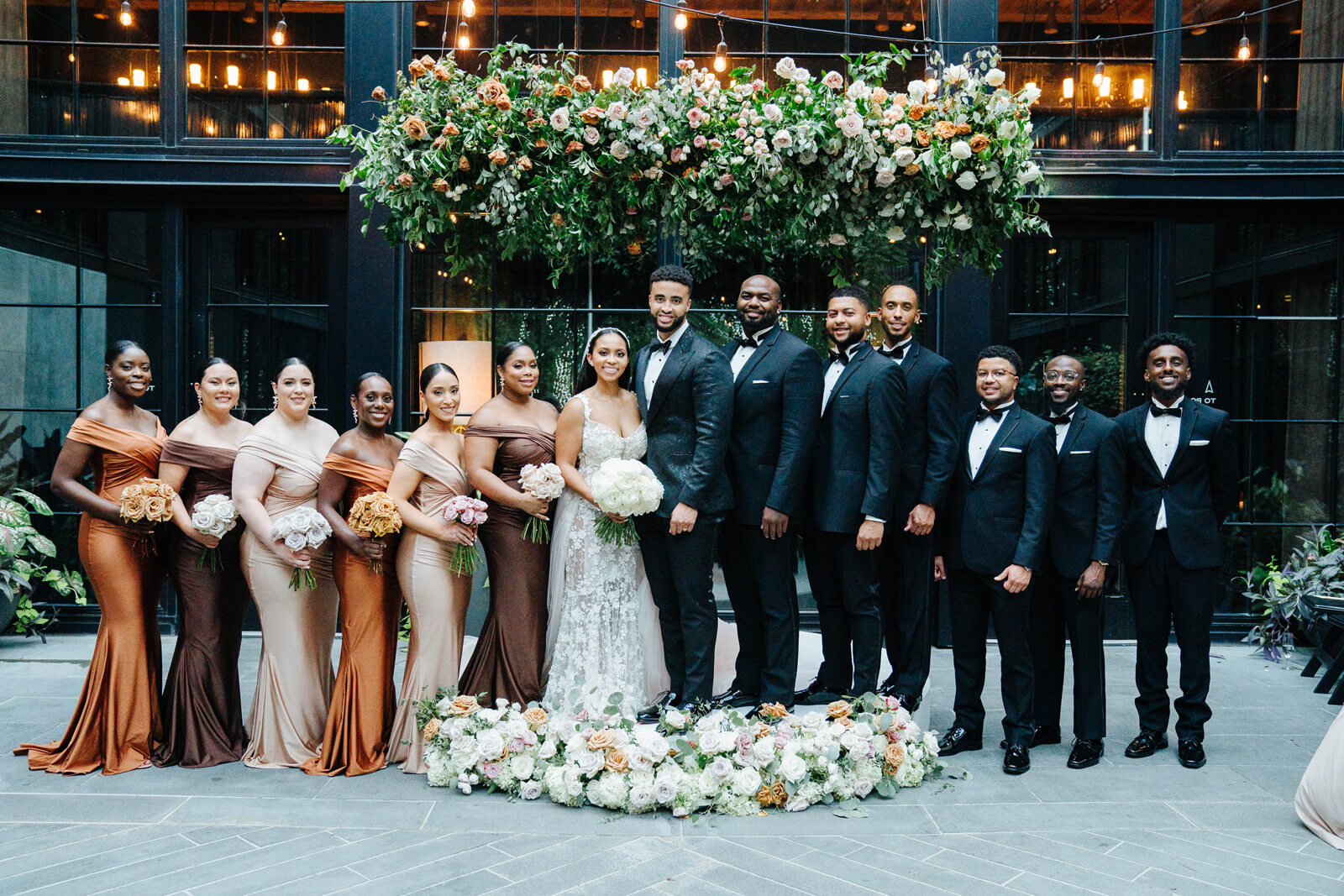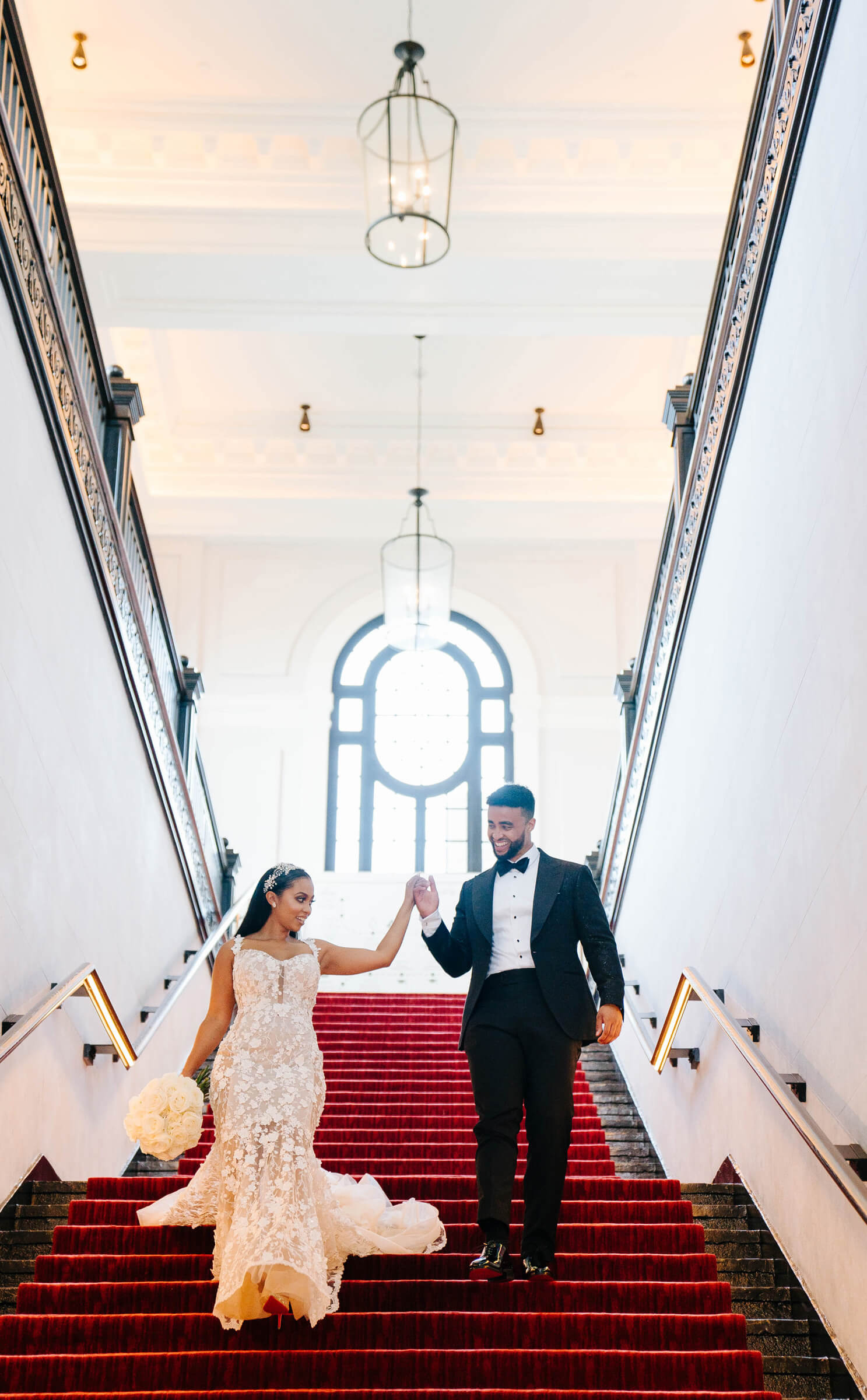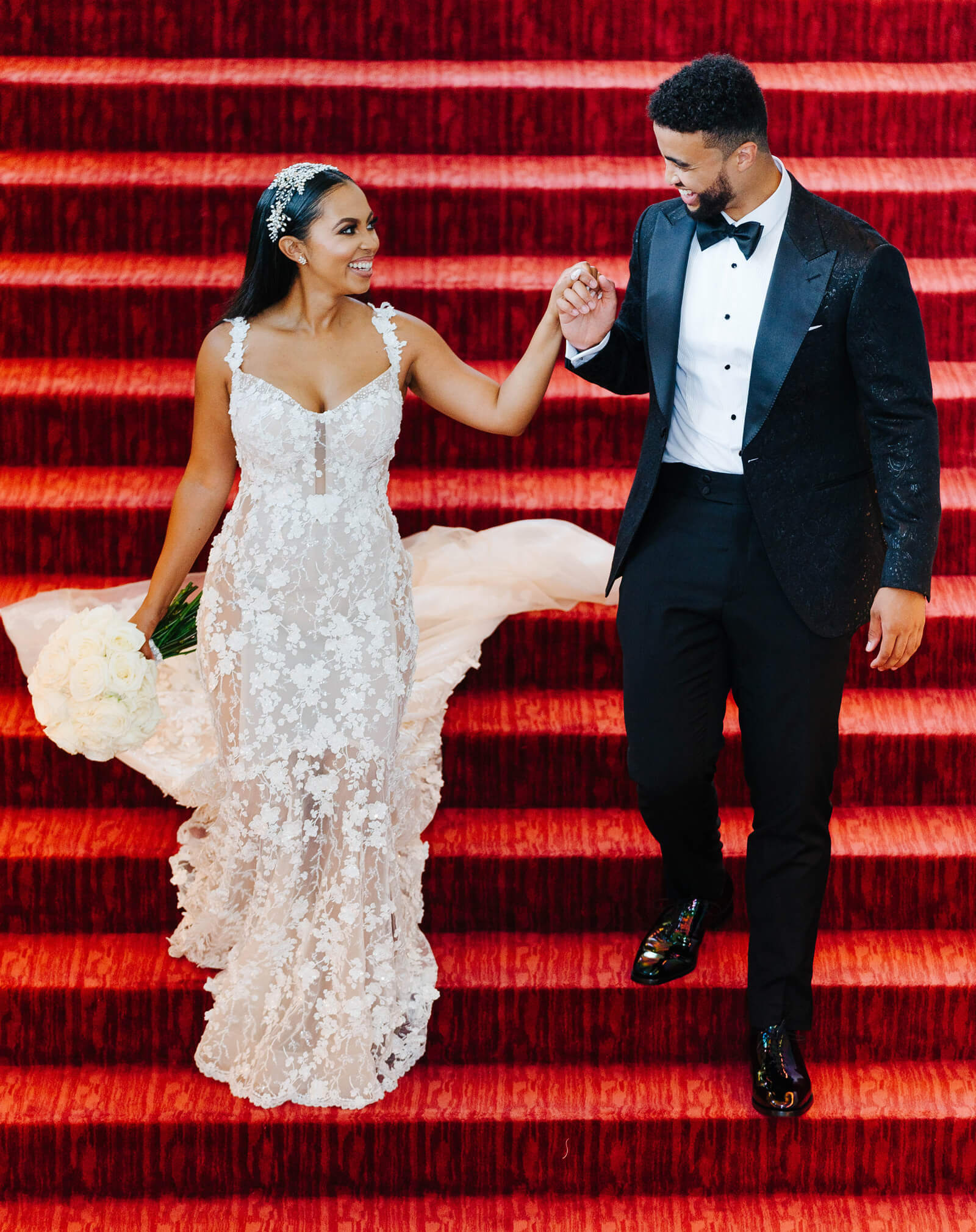 The wedding was also very them, with a cozy, jazz-club vibe, including a cigar lounge. They focused on accessories like candles, mismatched glassware, and table linens. The six bridesmaids wore various shades of nude, and that idea extended to the vendors, with occasional pops of black and green. "We worked extremely hard on ensuring every aspect of our wedding day expressed us, or tied into our relationship in some way," says Robert.  That included a caricature station at the reception, one of Karimah and Robert's favorite things. "We even included original caricatures of us that were drawn during our first year of college—they are as old as our friendship and even older than our relationship," he says.
The only hiccup on their wedding day was when the zipper on Karimah's dress got stuck right before she walked down the aisle. It took more than 30 minutes to repair, but Karimah was calm throughout the whole ordeal. "I just kept praying that Robert didn't think I had changed my mind," she jokes.
That was the takeaway from the weekend. "Do not expect the day to go perfectly, but allow it to be just perfect enough for you," says Robert. "With that mindset, you will truly have the time of your lives."