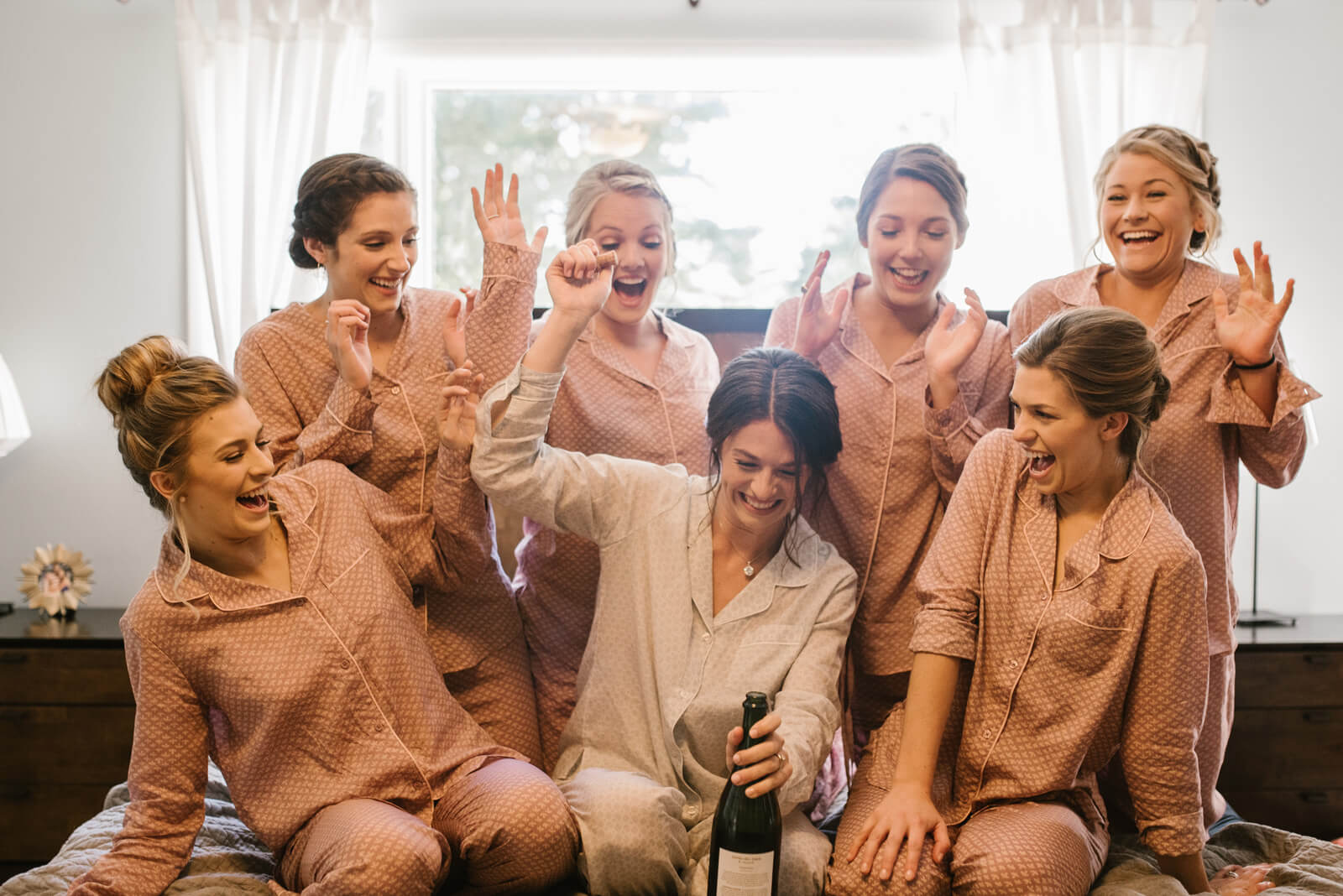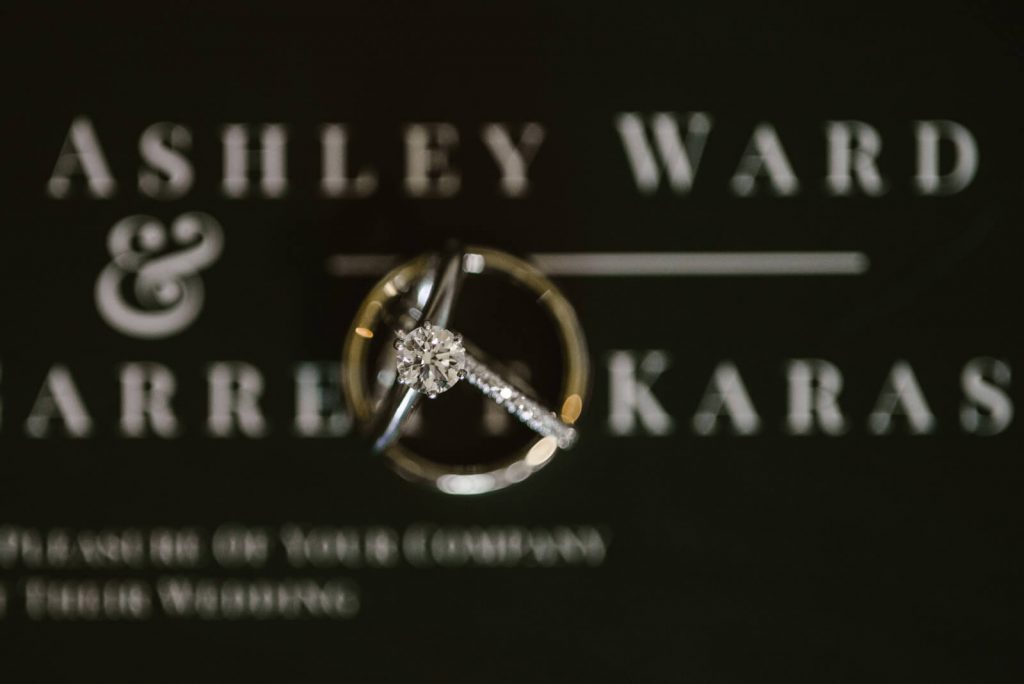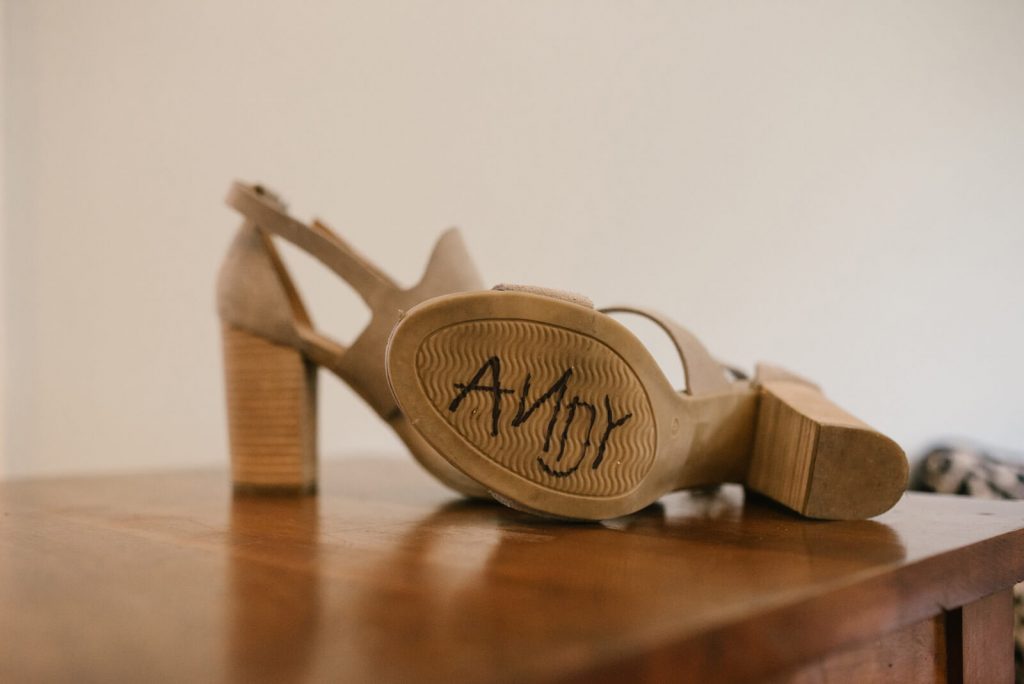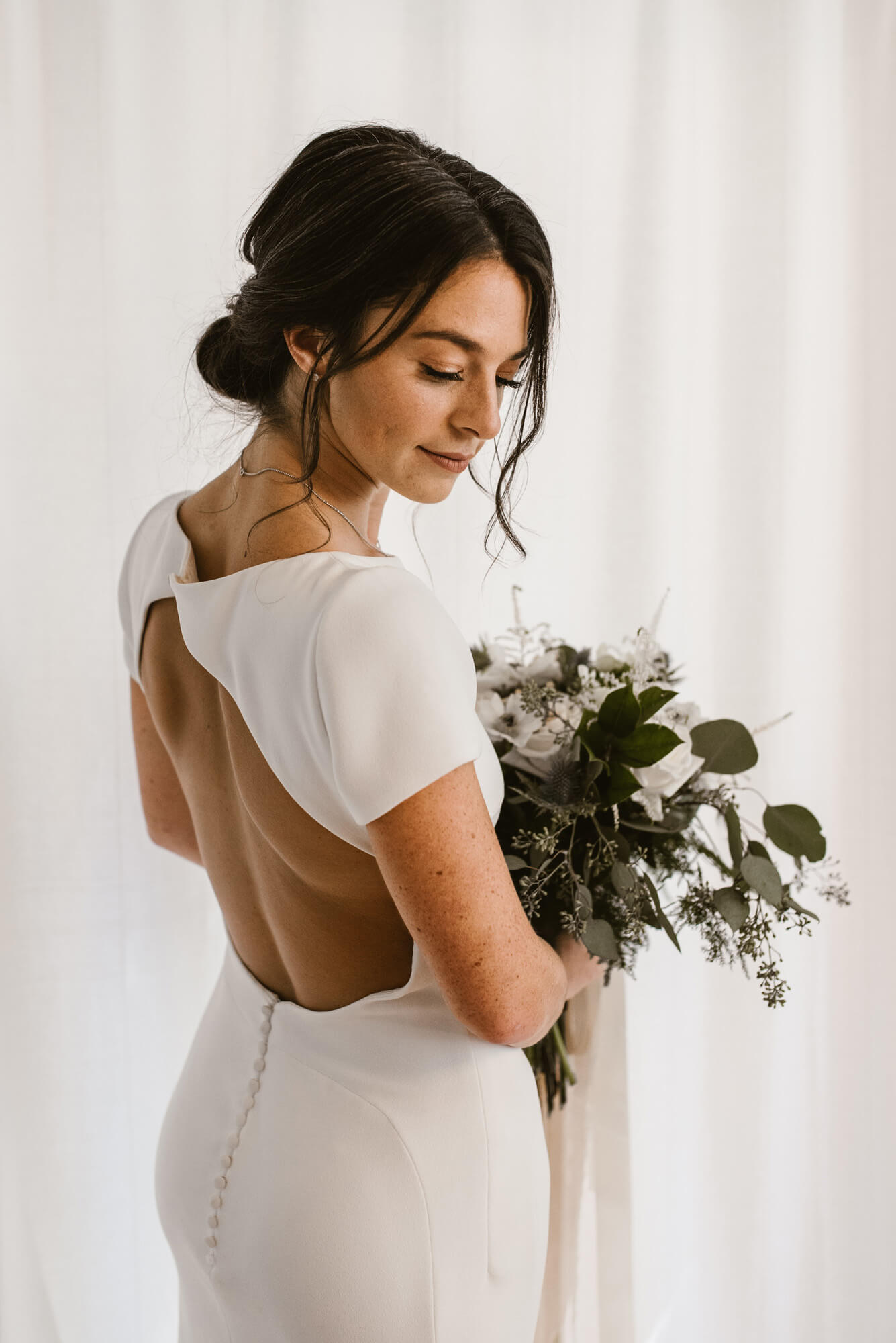 Occupations Jennifer is an economist; Andrew is a restaurant franchisee.
Wedding date September 23, 2017 
Number of Attendees Around 180. There were last minute additions, back outs, you name it. Since it was in our backyard, we didn't feel like we needed to have an exact head count. 
Number of Attendants Six bridesmaids, six groomsmen, a ring bearer and a flower girl.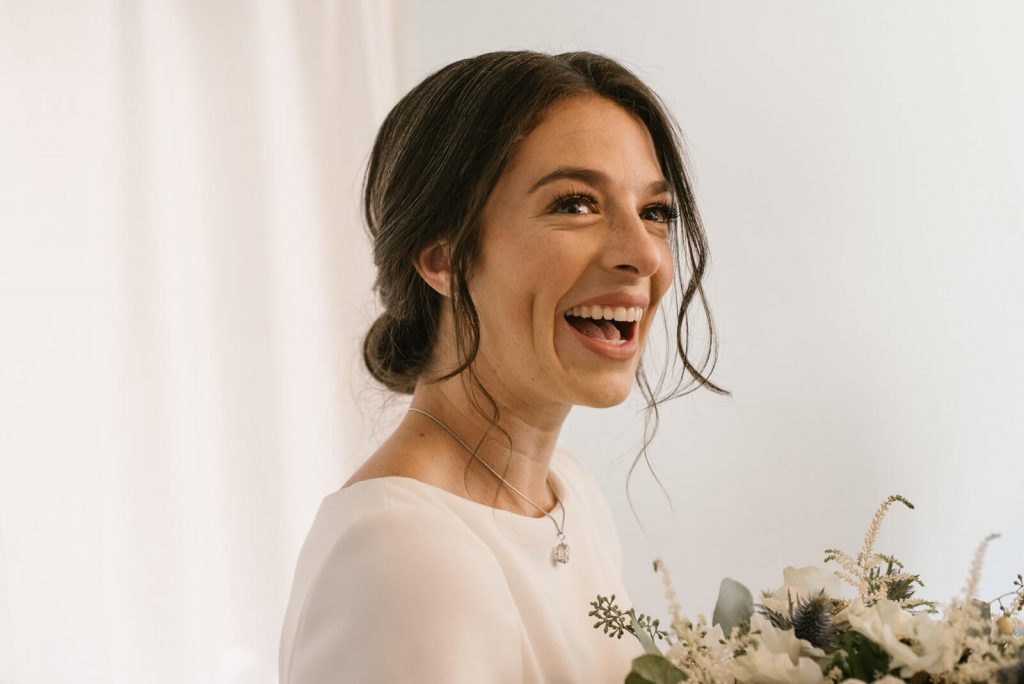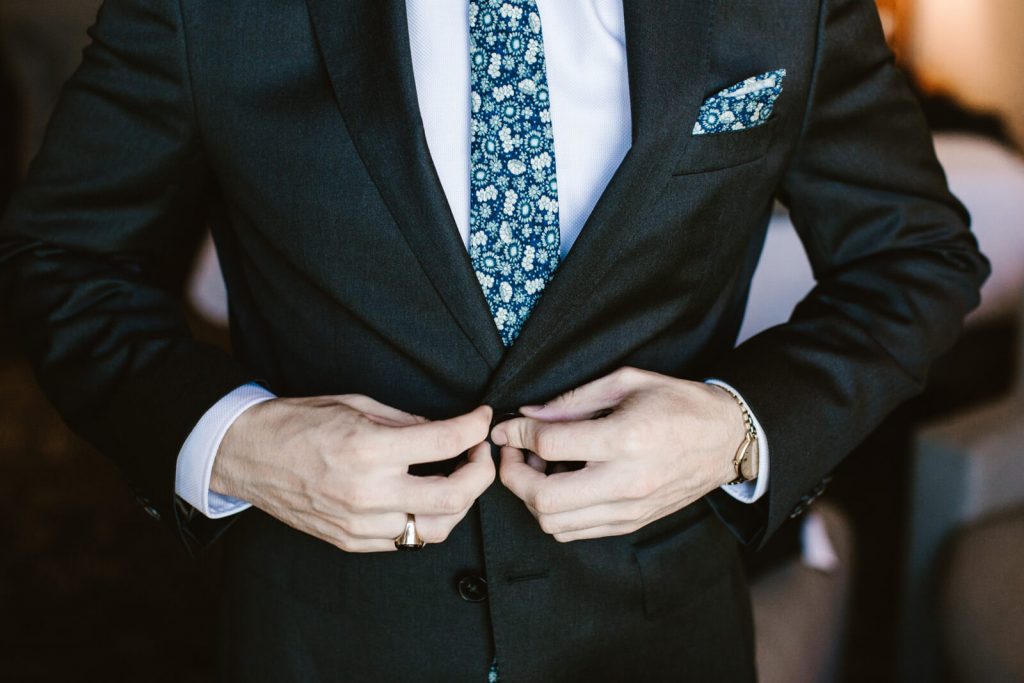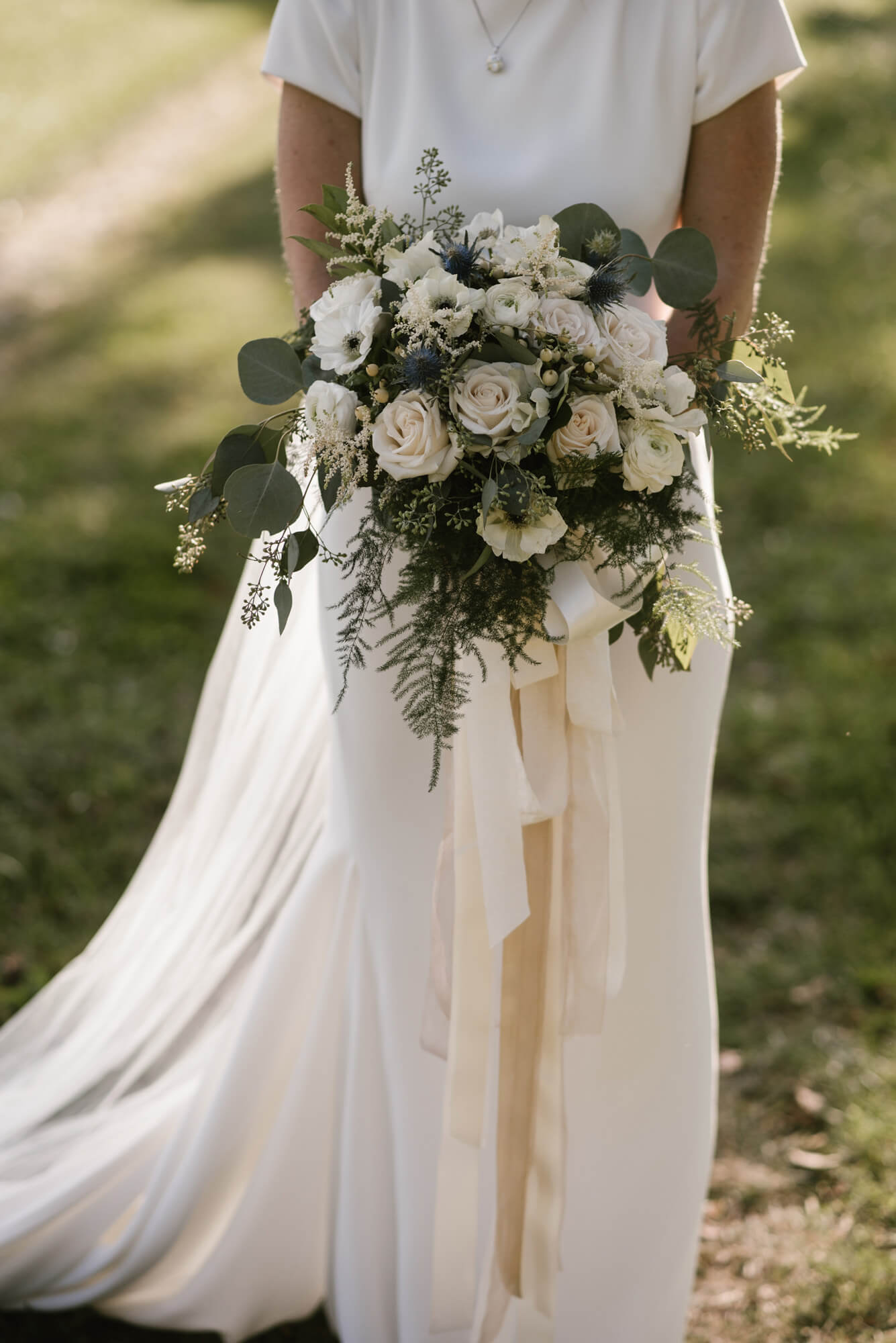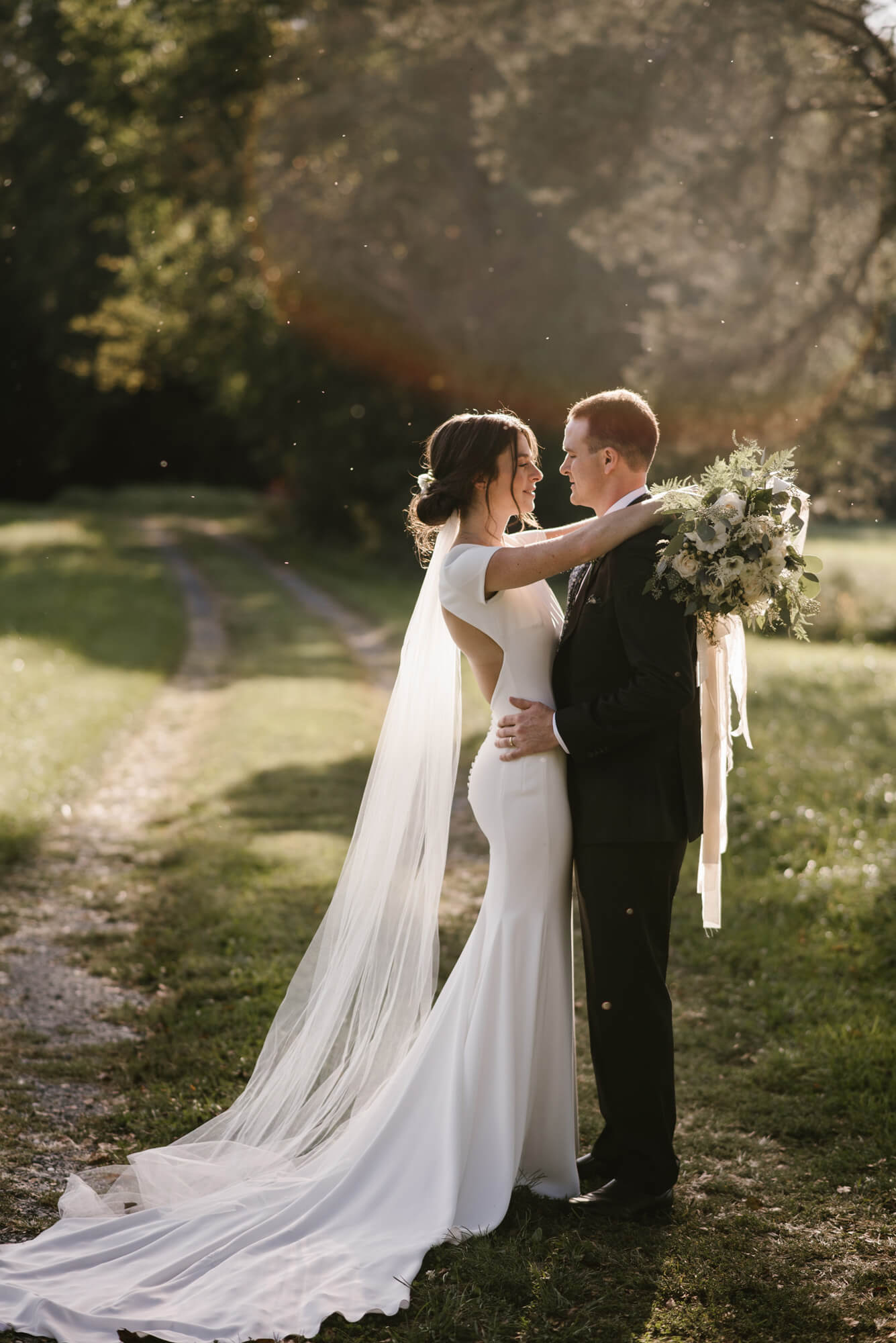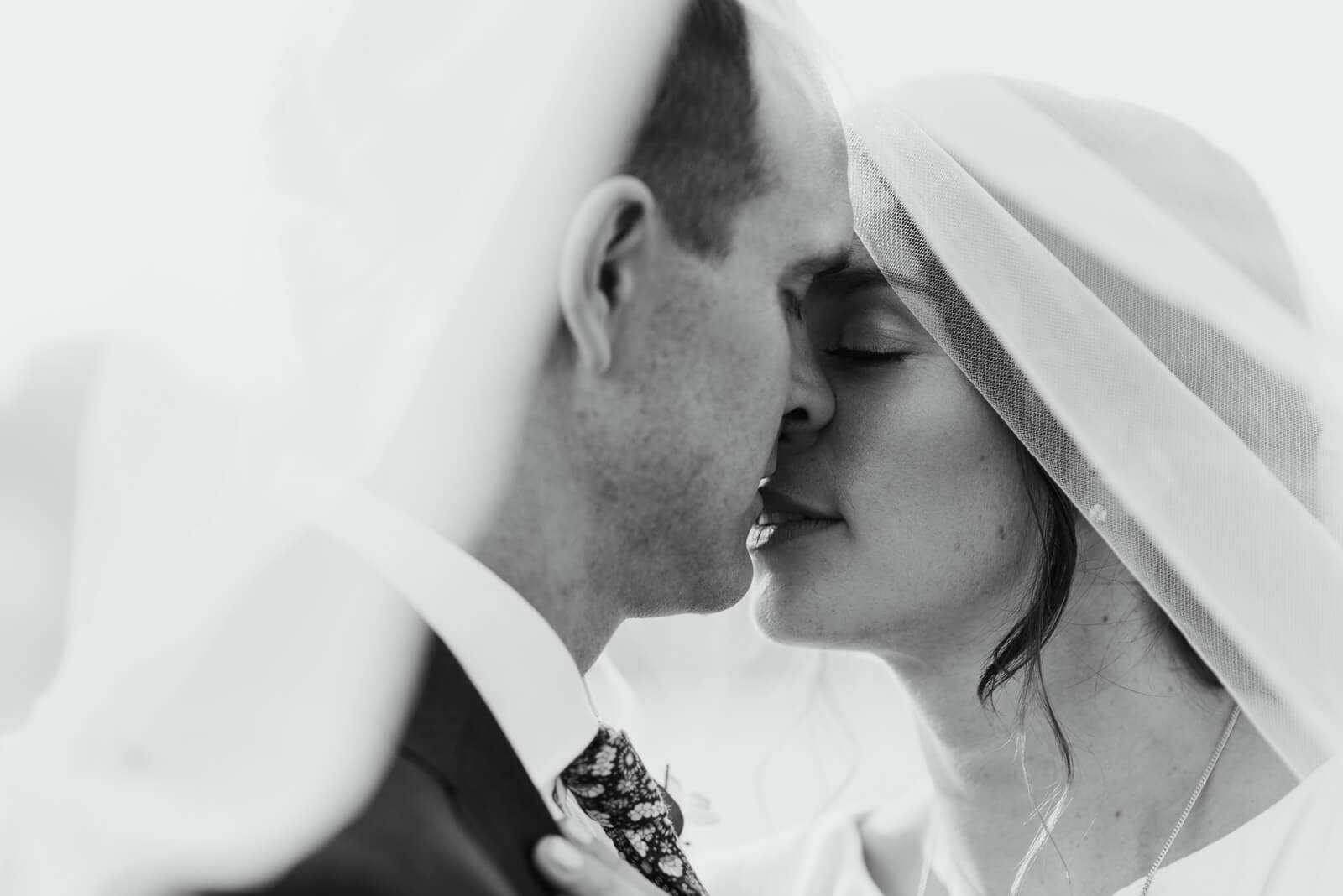 How You Met Andy and his friend, Chris, took a trip to Hofstra University to visit Chris' younger sister, Abby. Abby and I were college roommates. Andy and I later found out that we both grew up in Harford County and had a lot of mutual connections, but it took that visit to New York for us to meet. After we first met, Andy came up to visit a few times. I came home for winter break and he threw a party at his house. We started talking to each other everyday after that while I was at school and then started dating. I played lacrosse at Hofstra University, so Andy quickly became a devoted Hofstra women's lacrosse fan. He drove to games or watched online when he couldn't make it. Since I was travelling so much in college for lacrosse, we would sit in the hotel lobby and talk until he had to go. Chris and Abby, are still both our really good friends and they love trying to take credit for us (and we admit that we must give them some).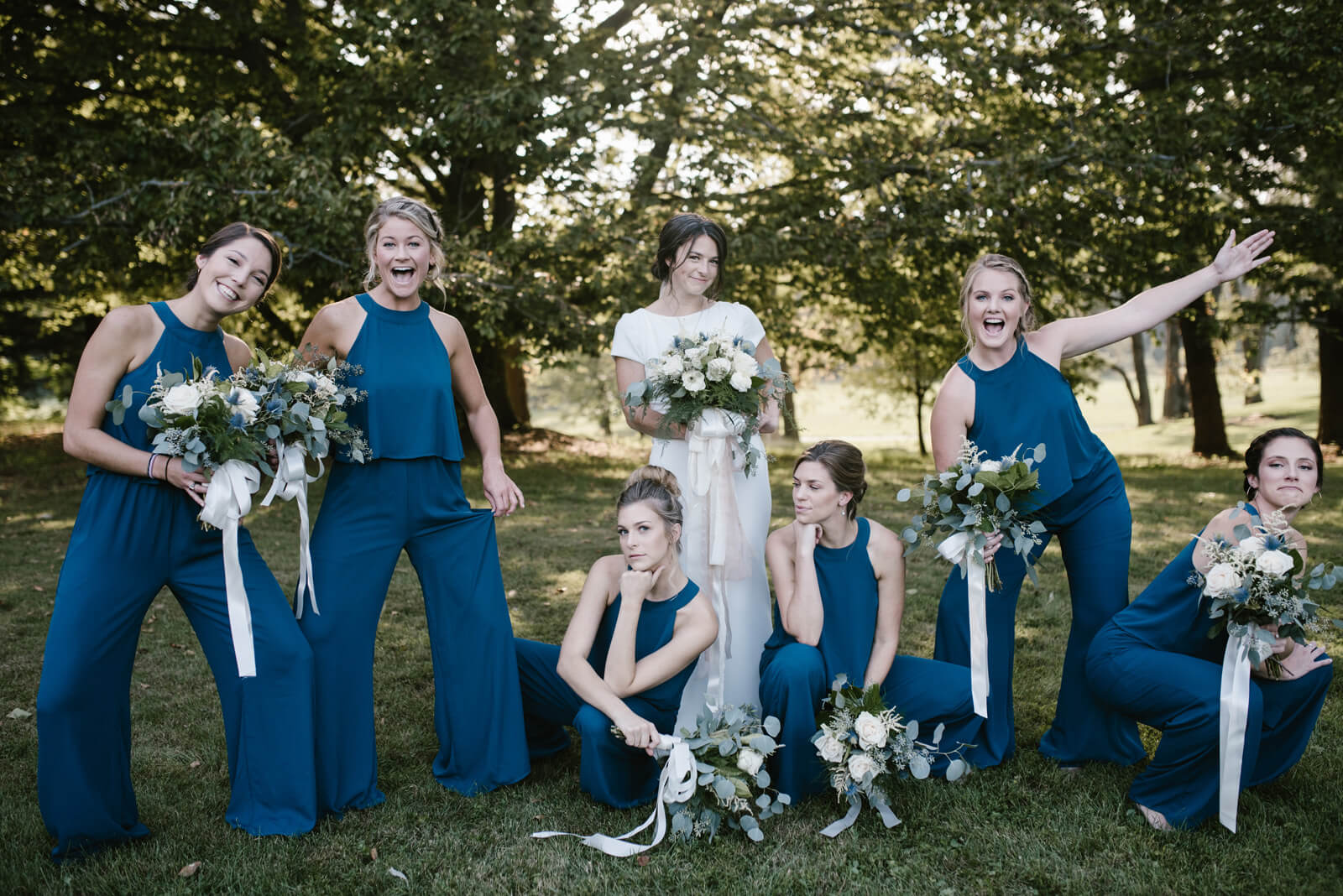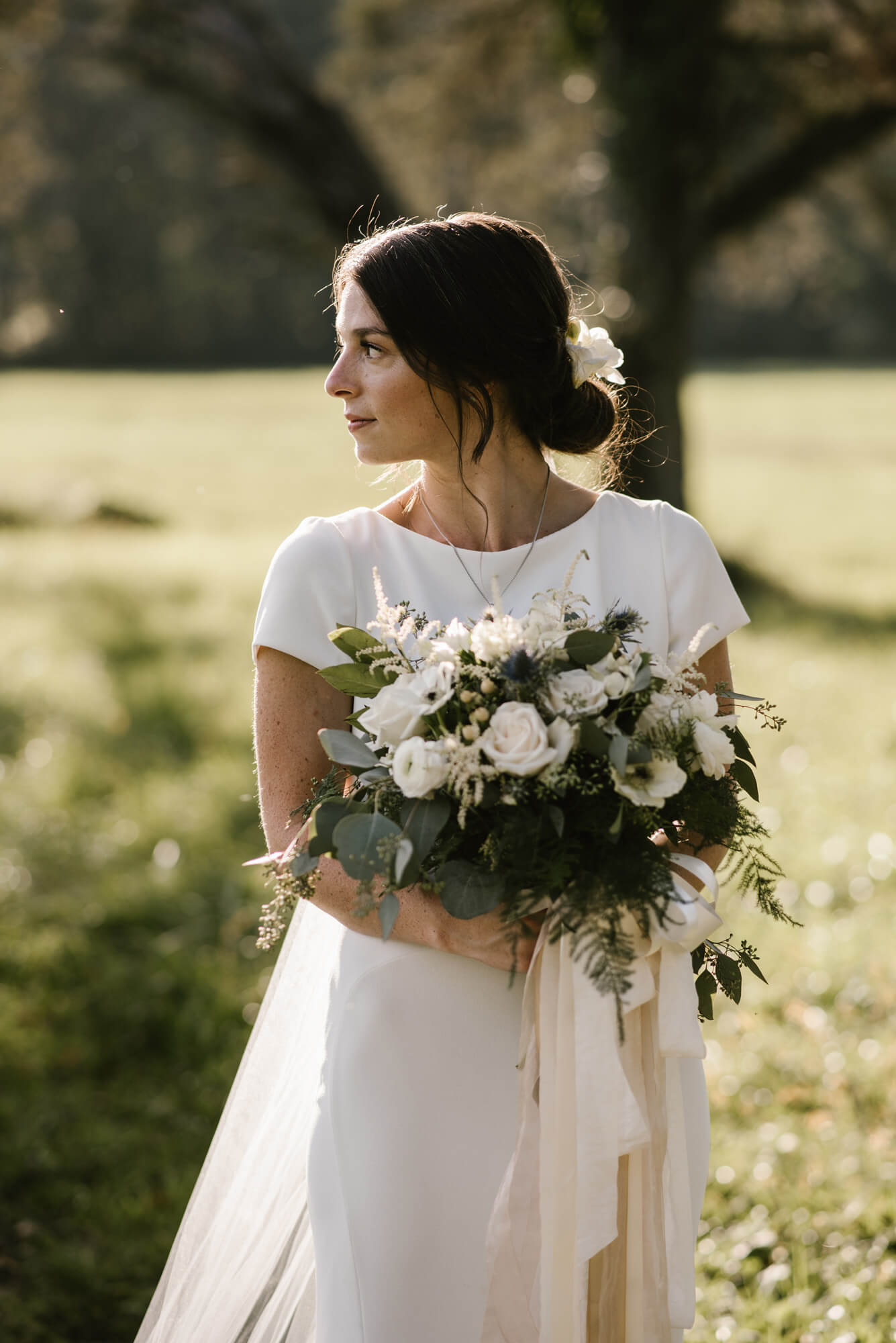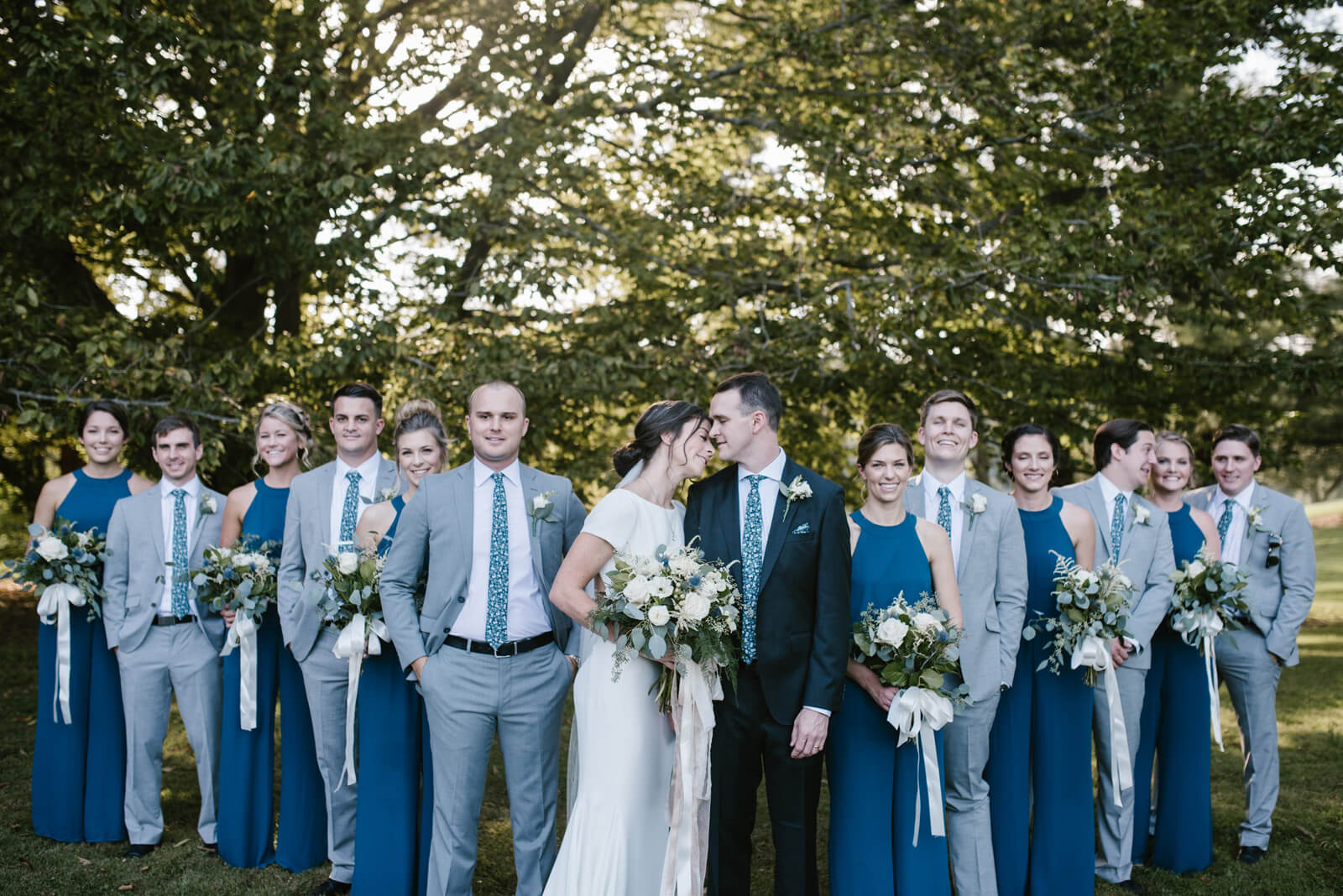 The Engagement Andy planned a trip to his family beach house in Bethany to propose. We woke up to watch the sunrise and as the sun came up, he got down on one knee. His sister had asked if she could come and take pictures, but he told her that he just wanted it to be the two of us. There was another couple on the beach that we didn't realize were there and they took candids. Andy makes fun of me because as soon as he asked I sat down with him, so it's not the usual kneeling picture. It was such a nice surprise for them to come up to us later after the sun came up and send us those. It was simple in the best way. We go back to the beach every chance we get, and we always get to see the exact spot we were engaged. There's always a family or a couple set up on that spot, but we look at that one spot on the beach as our own.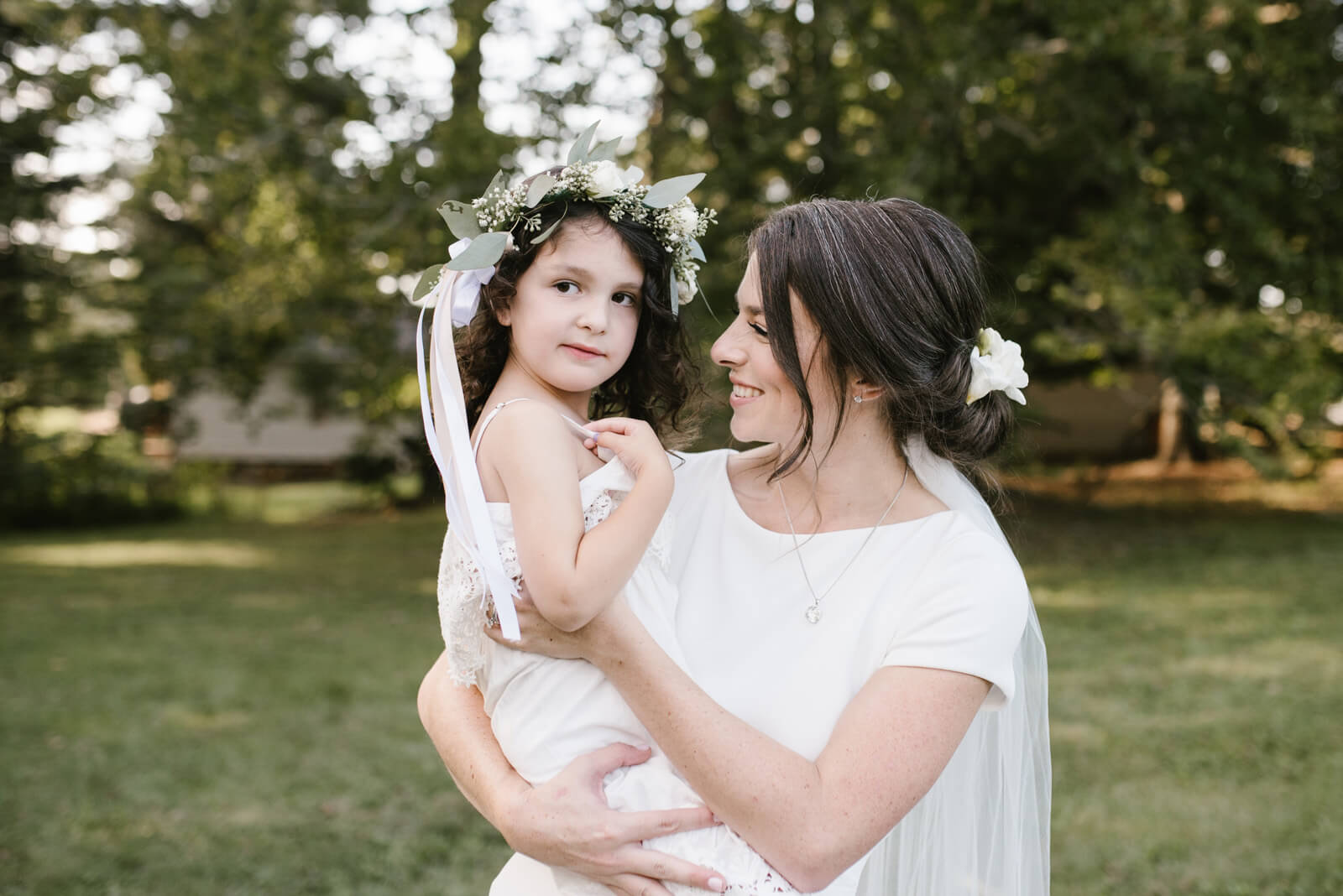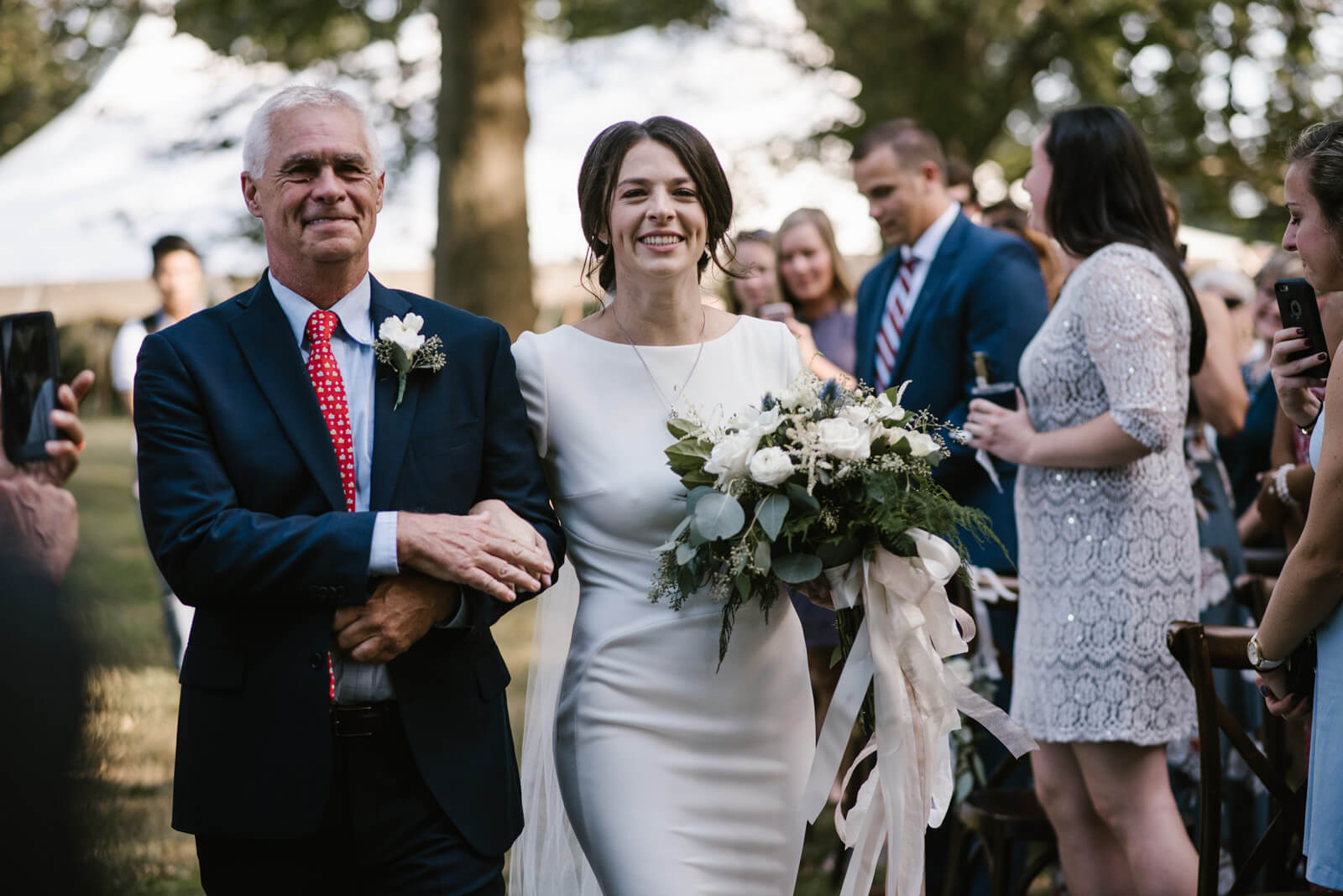 Wedding Design Inspiration Our backyard is filled with trees, a garden, and endless flowers. The inspiration for our wedding was to feel like we were in our backyard. We didn't want to dress it up too much and make it feel like anywhere else but home.
What Was Unique and Special About Your Wedding Day Everyone loved being at our house. We had relatives travel a long way and they got to explore our home during cocktail hour. We loved not having any restrictions either. We stayed up with everyone late into the night. Being at home is an amazing place to start a life together.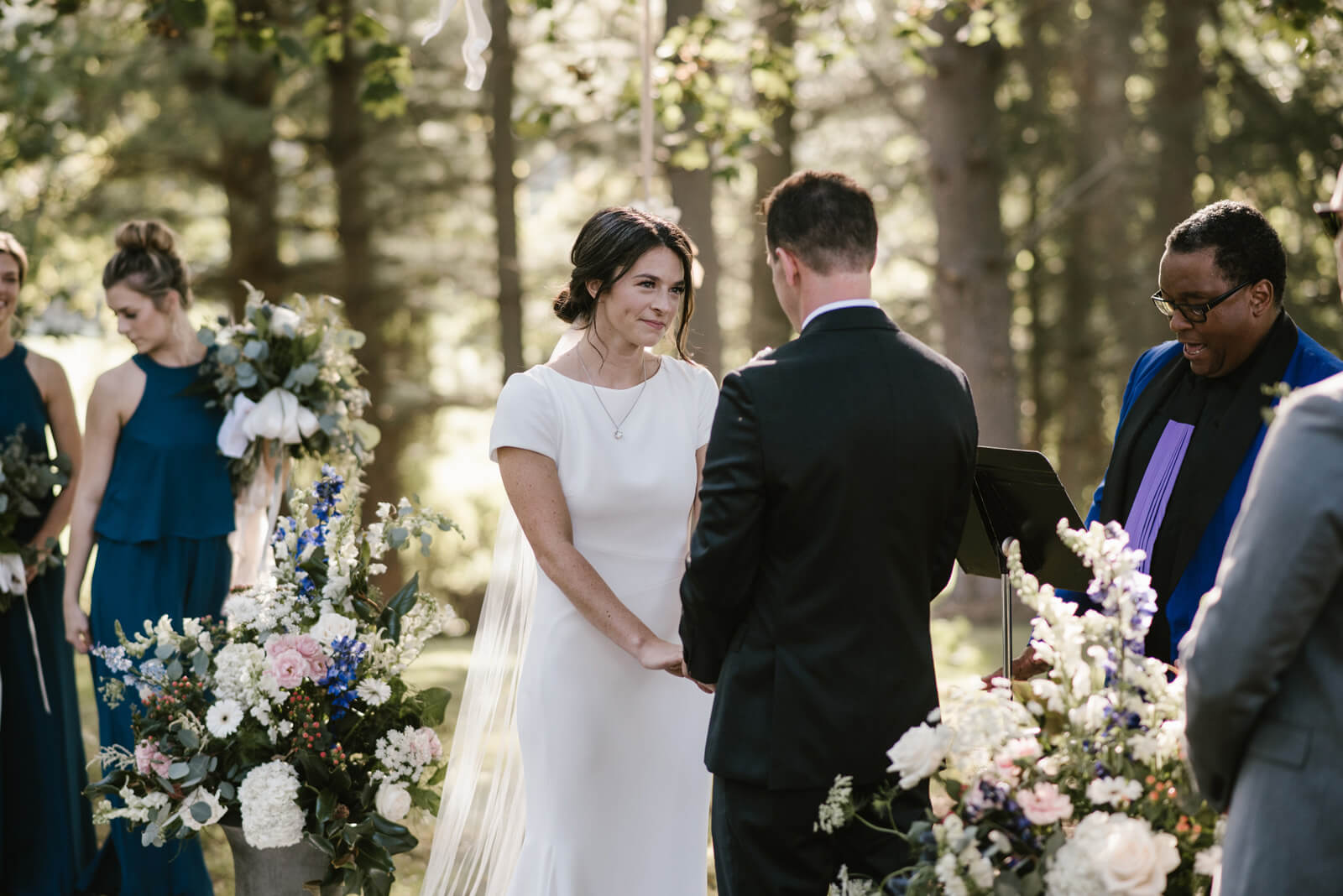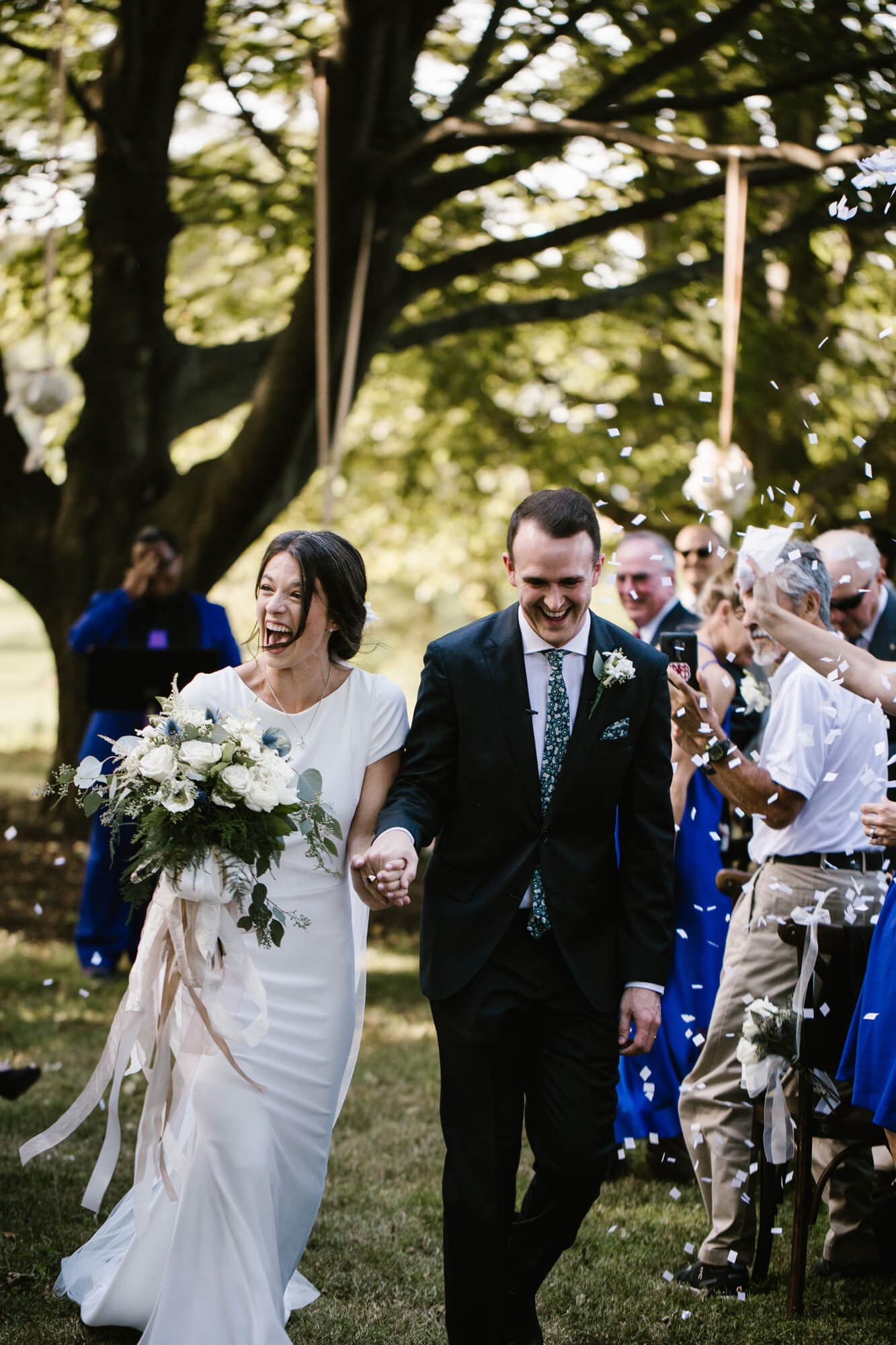 Favorite Details Fairy lights. We spent every day after work together wrapping all of our trees in little lights. It was so fun to climb every tree together running lights everywhere. Wedding planning can get stressful, so having a task like climbing trees all night was perfect.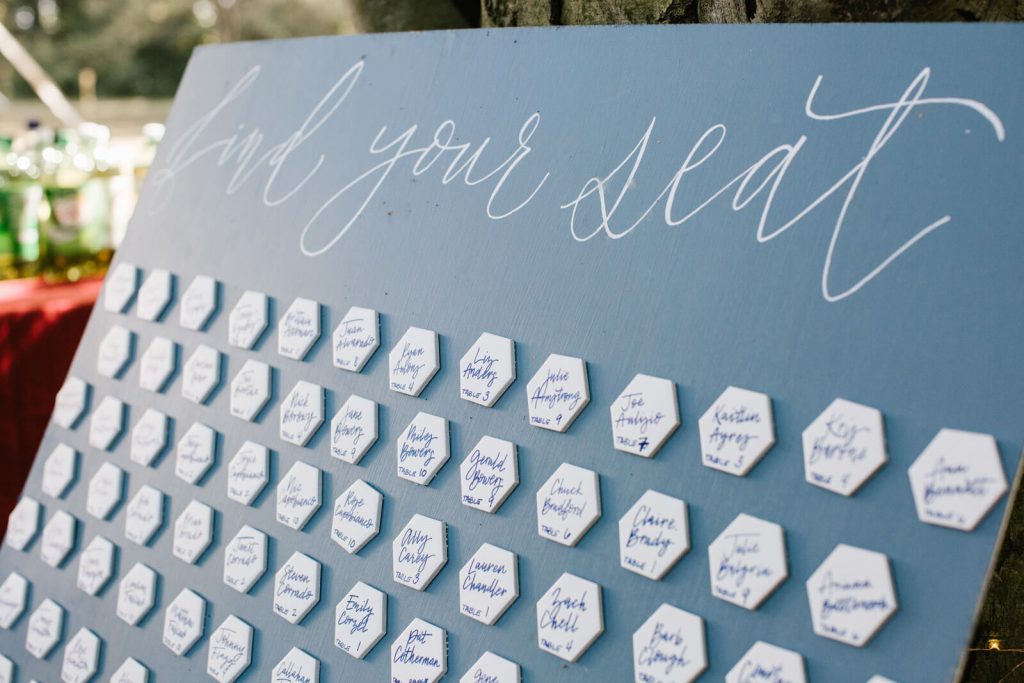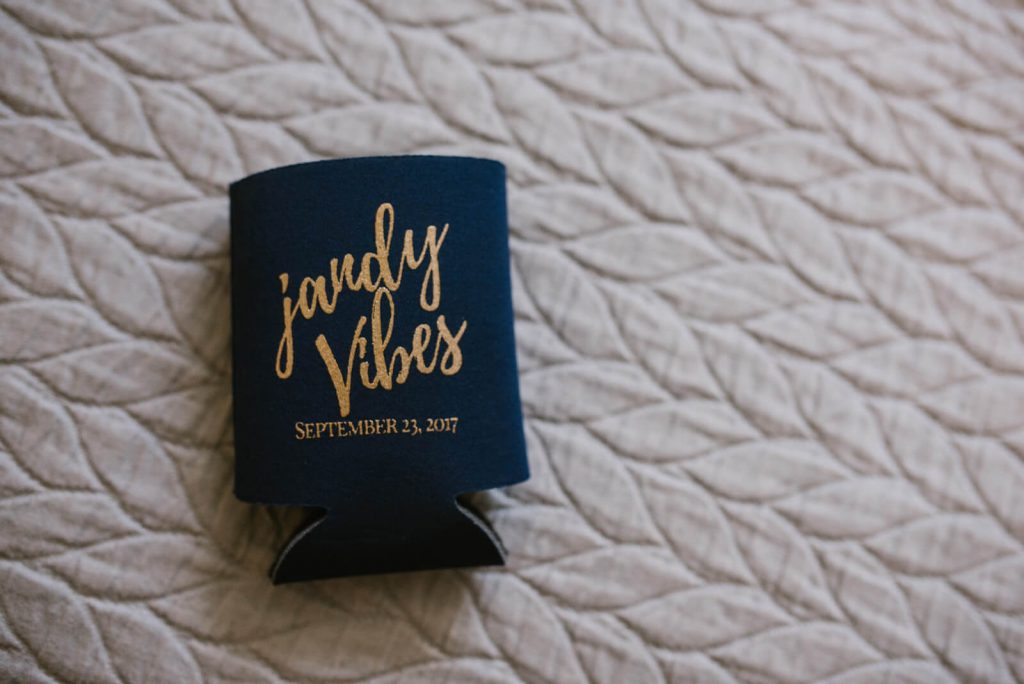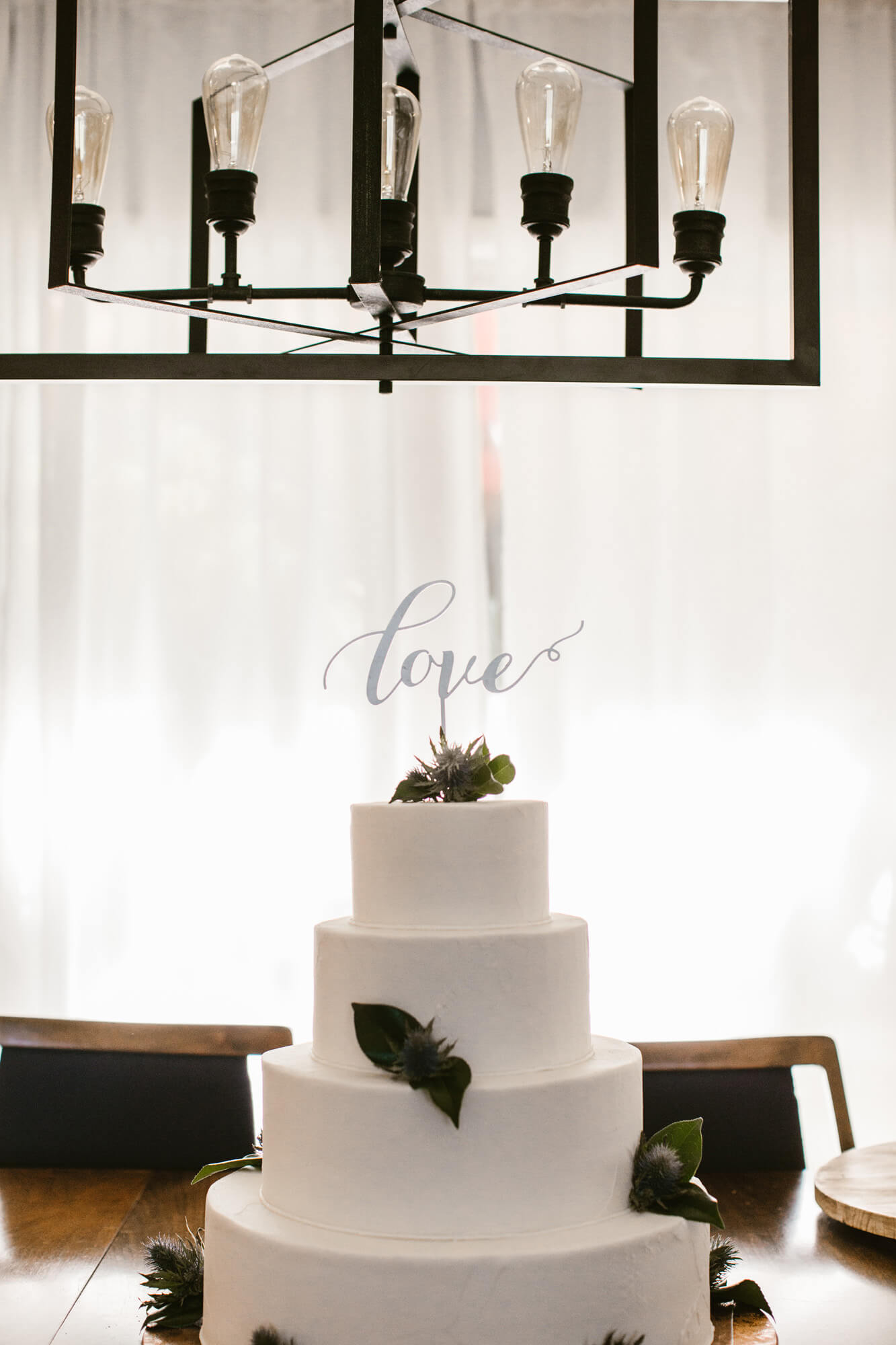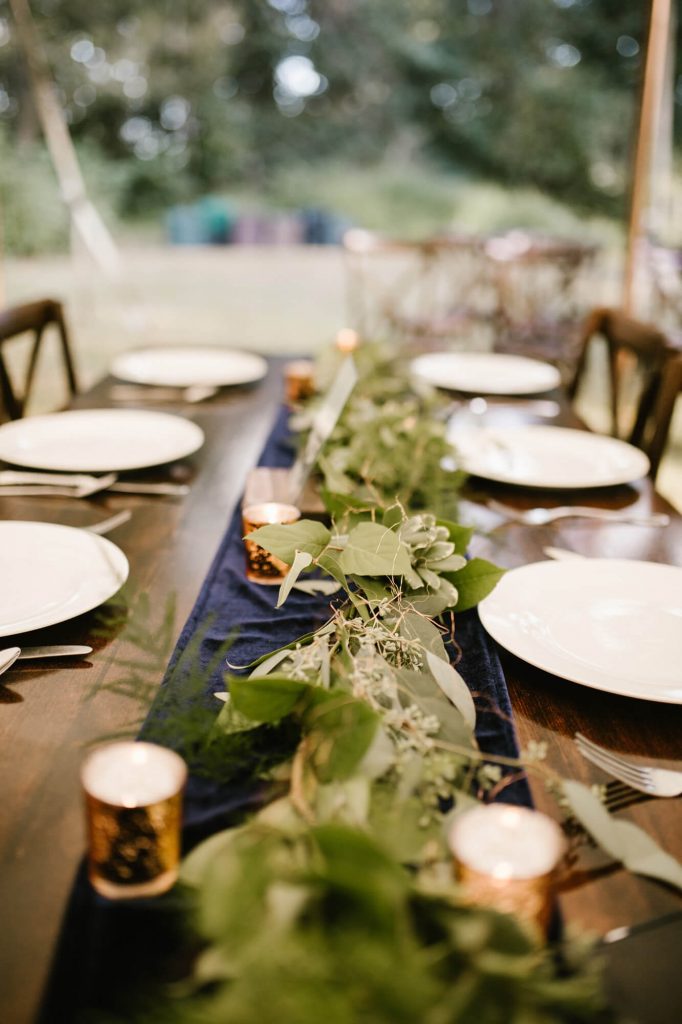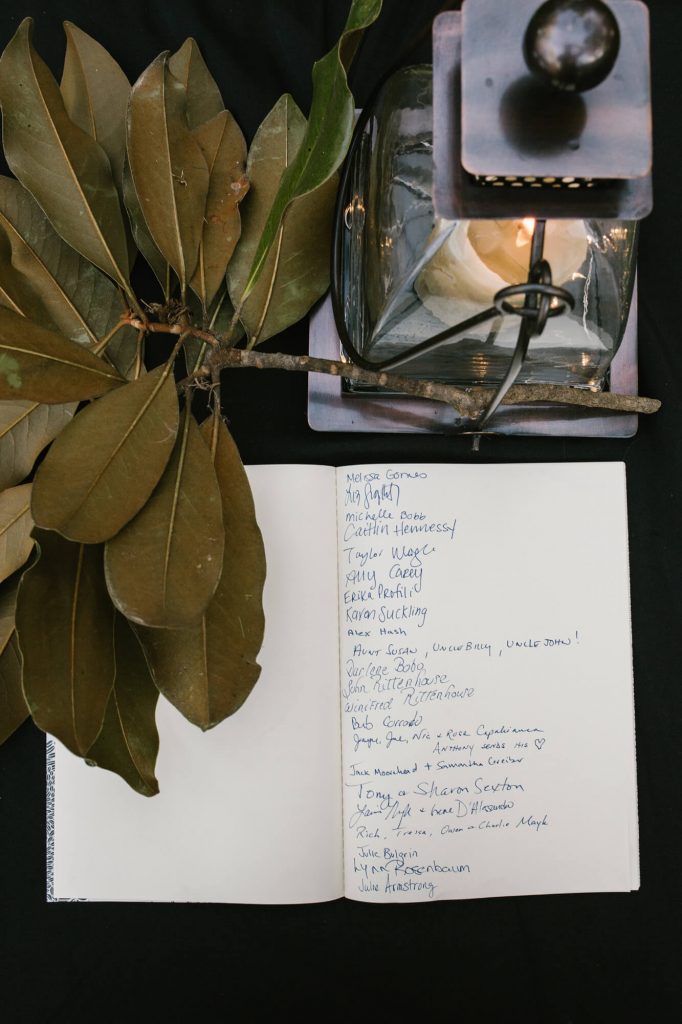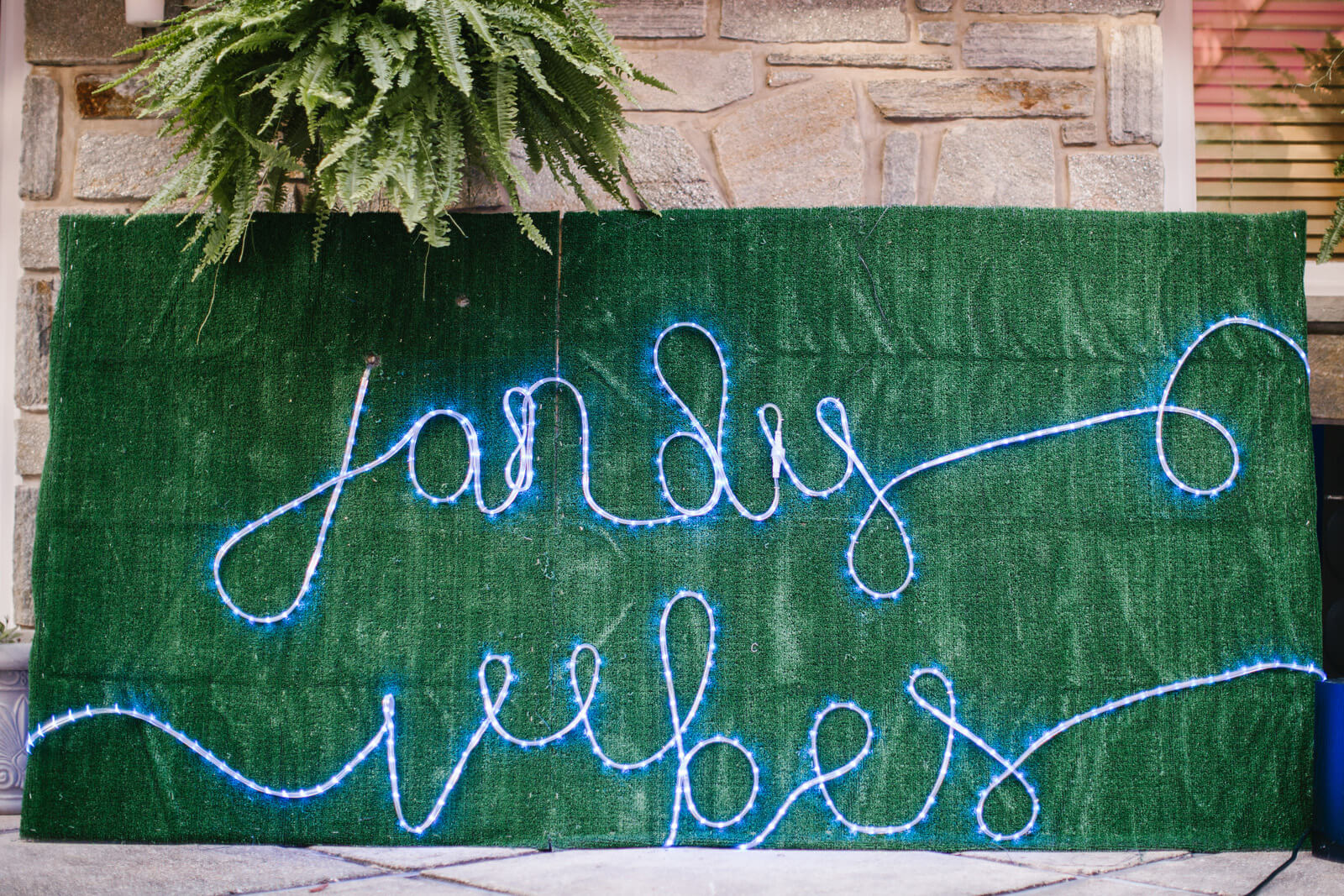 Most Unexpected Event On Your Wedding Day While we were getting our photos done, one of our guests came up and asked us for a phone charger. It was funny realizing that everyone was so comfortable, but we weren't prepared to hear that.
Piece of Advice Eat. The. Food.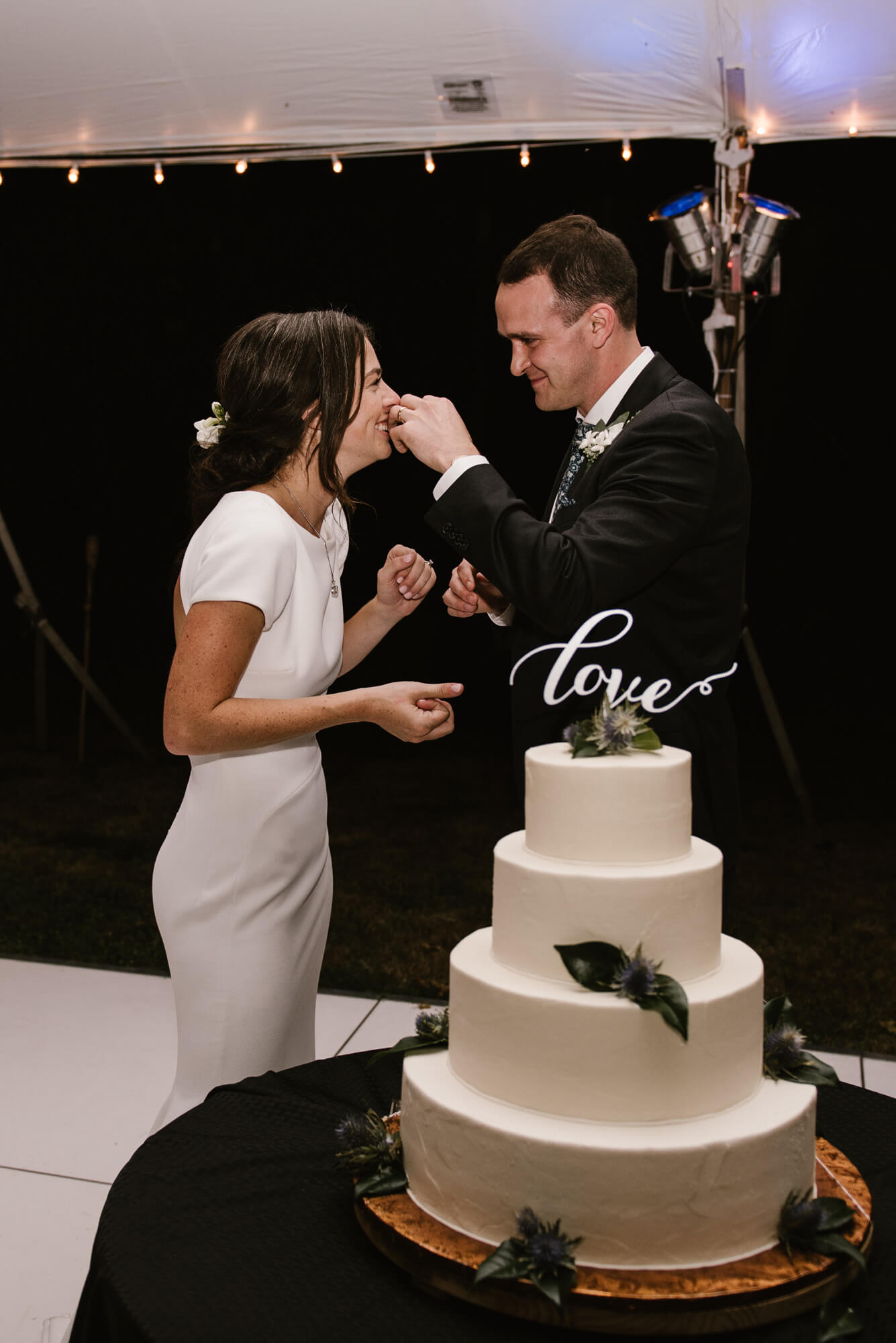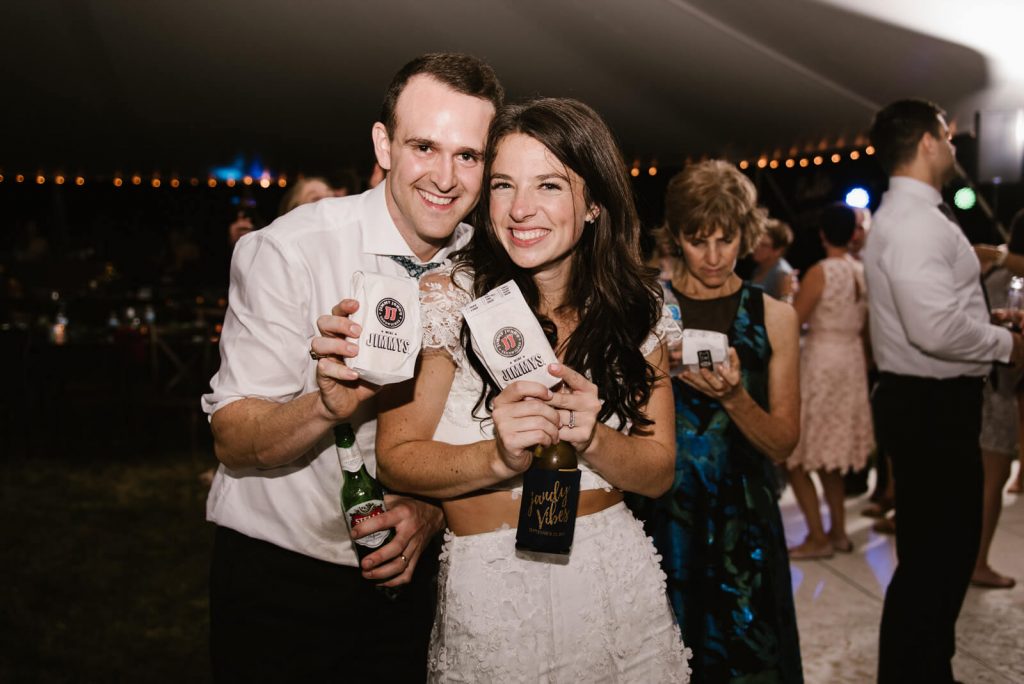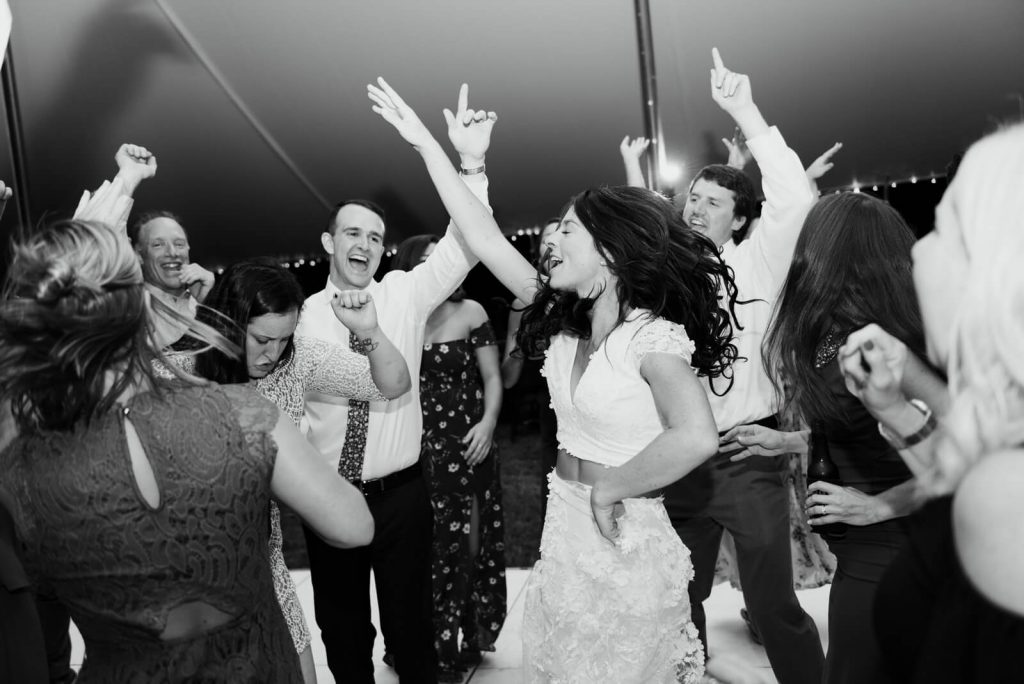 Beauty Jenn's little sister! She is an amazing make-up artist who hasn't set up a business so we went on a major shopping spree to help her set everything up. Bridesmaids Altr'd State. Their jumpsuits were not expensive. Everyone always complains about how expensive it is to be a bridesmaid, so I wanted to make sure they only remembered how fun it was to be one, not all the stress of it. Cake Desserts by Rita Caterer Harford Caterers Flowers Family friend, Patti Pearce Groom and Groomsmen attire Nordstrom, Hugo Boss Honeymoon A month long trip around Asia. We spent a lot of time doing our research and finding a path to see everything we could. Invitations Designed by Jenn and printed by Thikit (the absolute best paper selection for the wedding planners who care about how an invitation feels) Location Our backyard Music Bristol Sounds Officiant Family friend Photographer Captured by Alyssa Videographer GXLFilmworks Transportation Thoroughbred Transportation Wedding Dress Pronovias from Jennifer's Bridal in Delaware Wedding Planner Three wonderful friends along with countless others who helped throughout the day