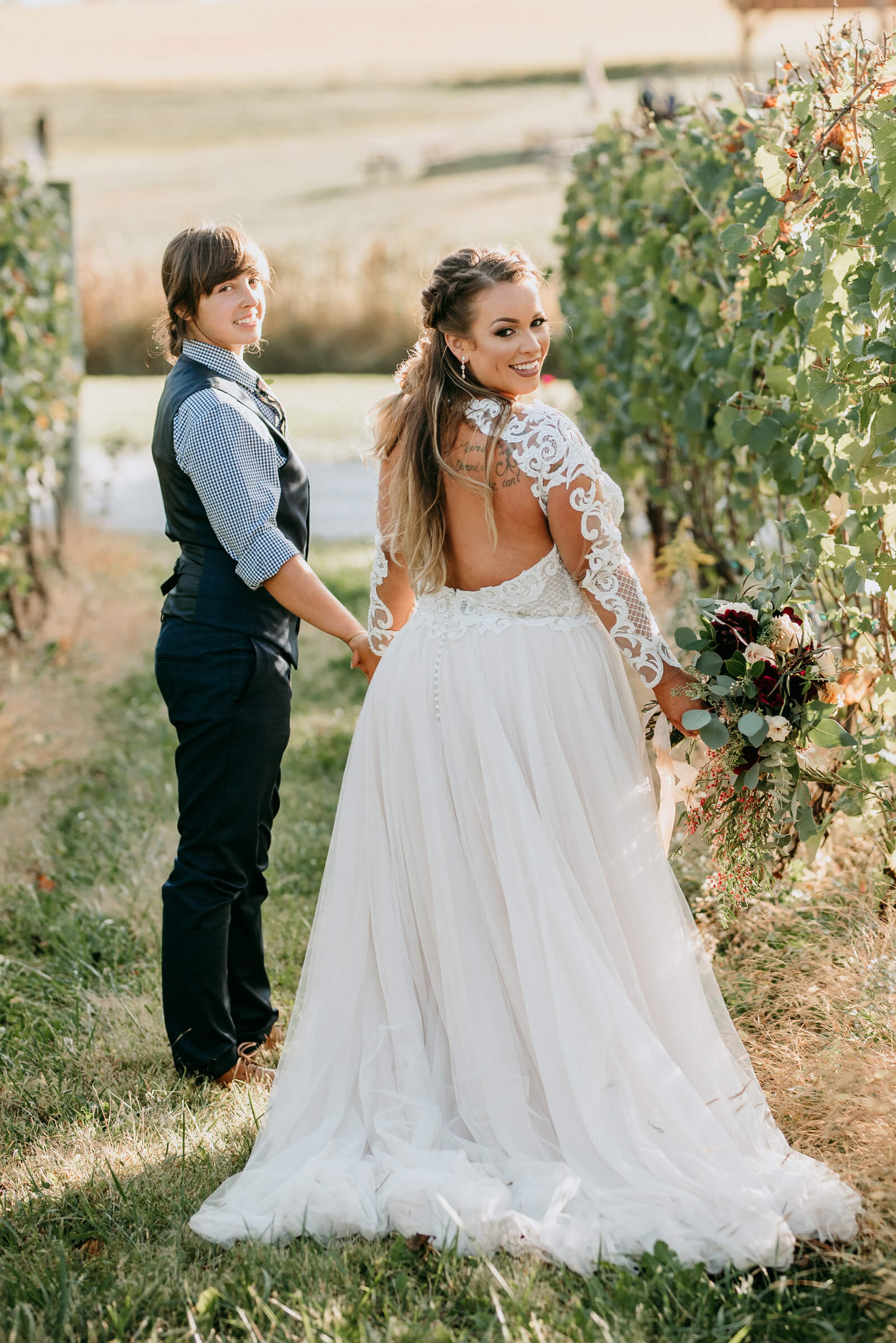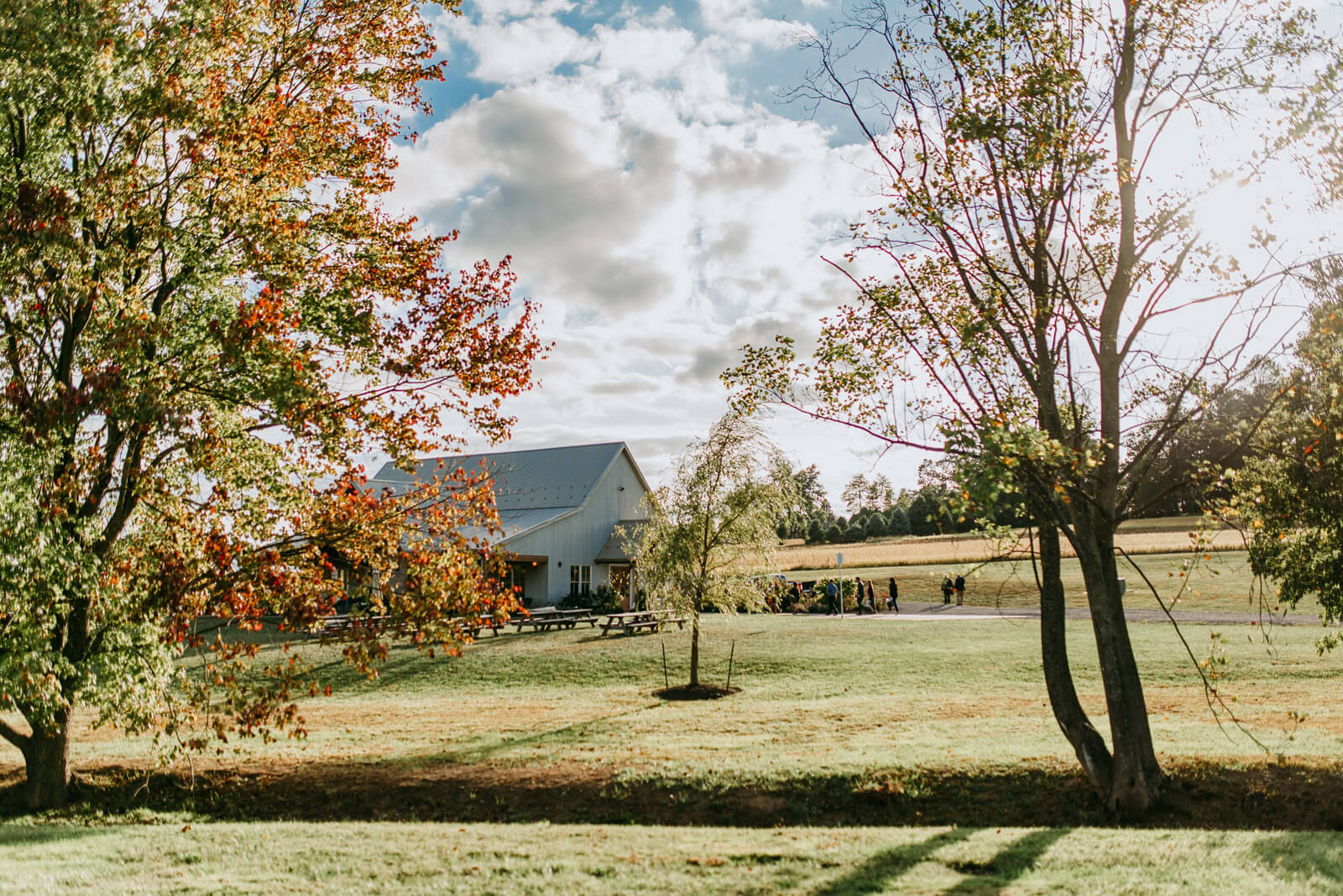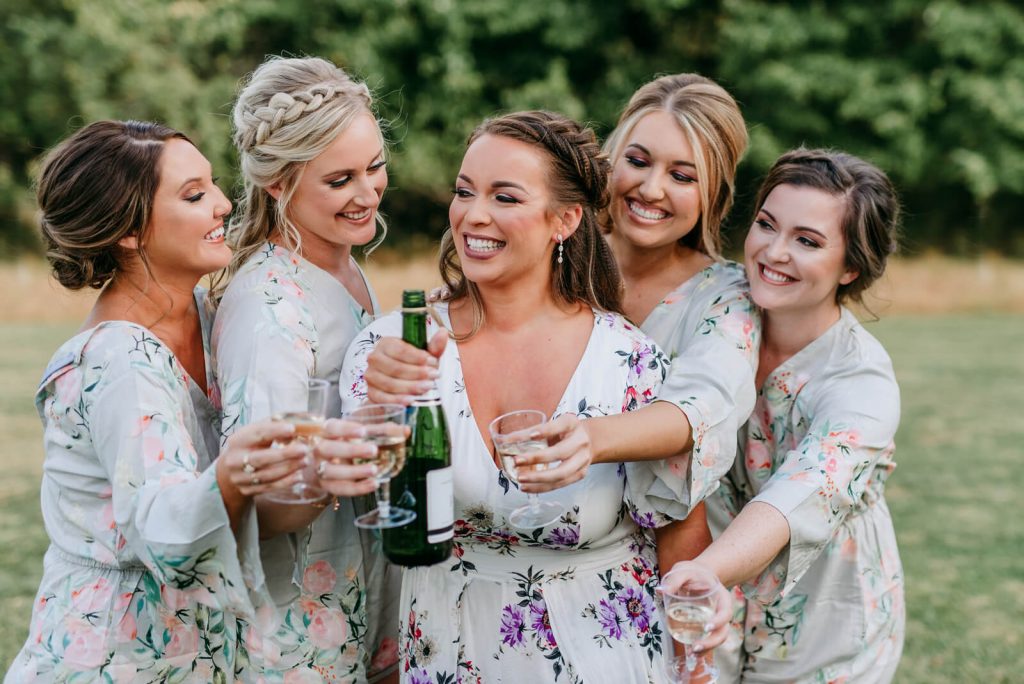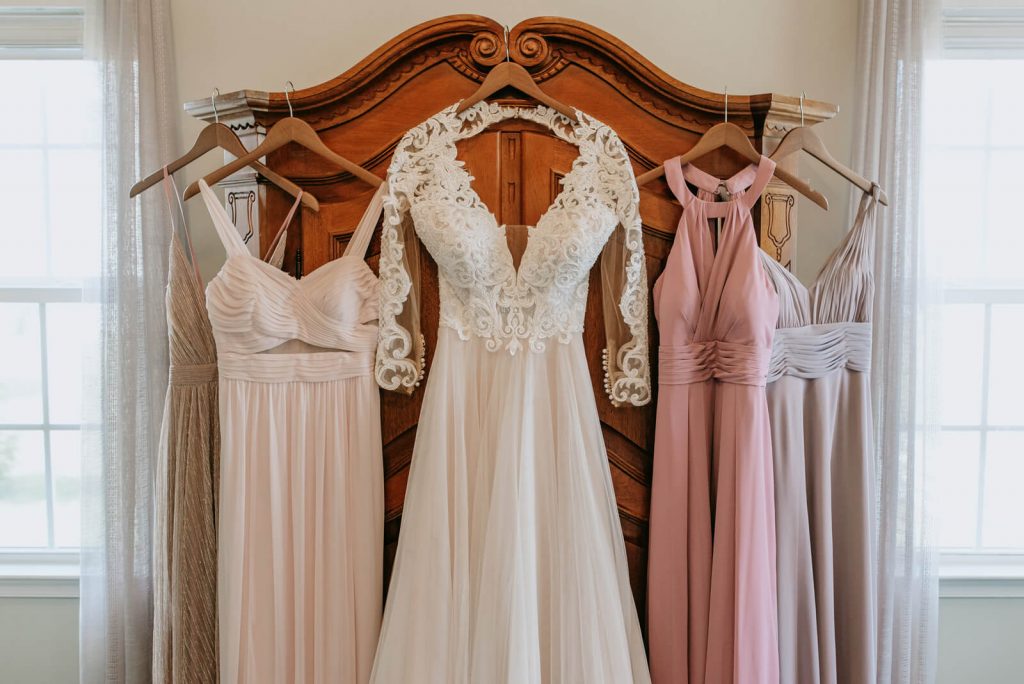 Occupations Lindsay is a fire sprinkler pipe fitter; Ally is a respiratory therapist.
Wedding date 10/5/19
Number of Attendees: 145
Number of Attendants 3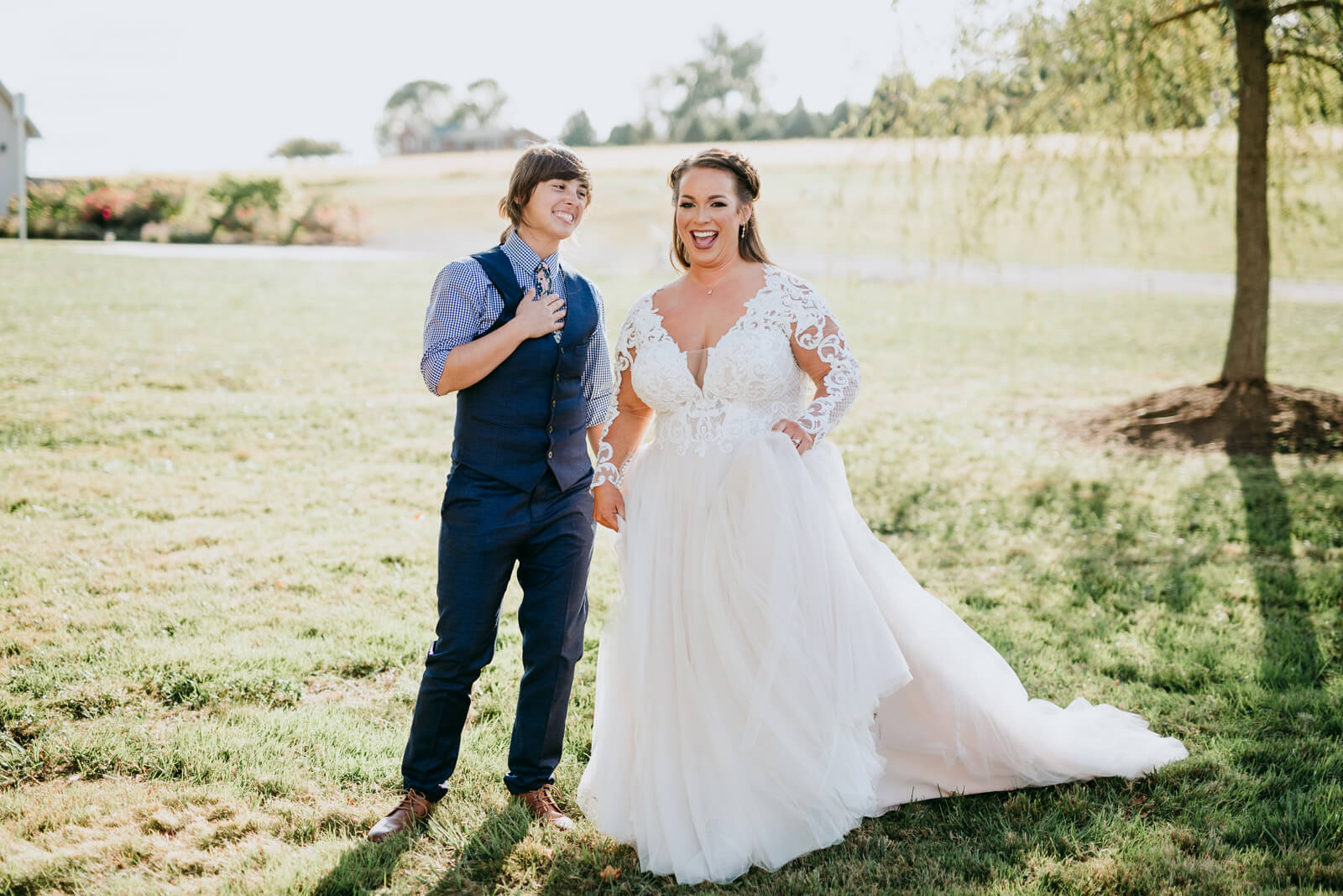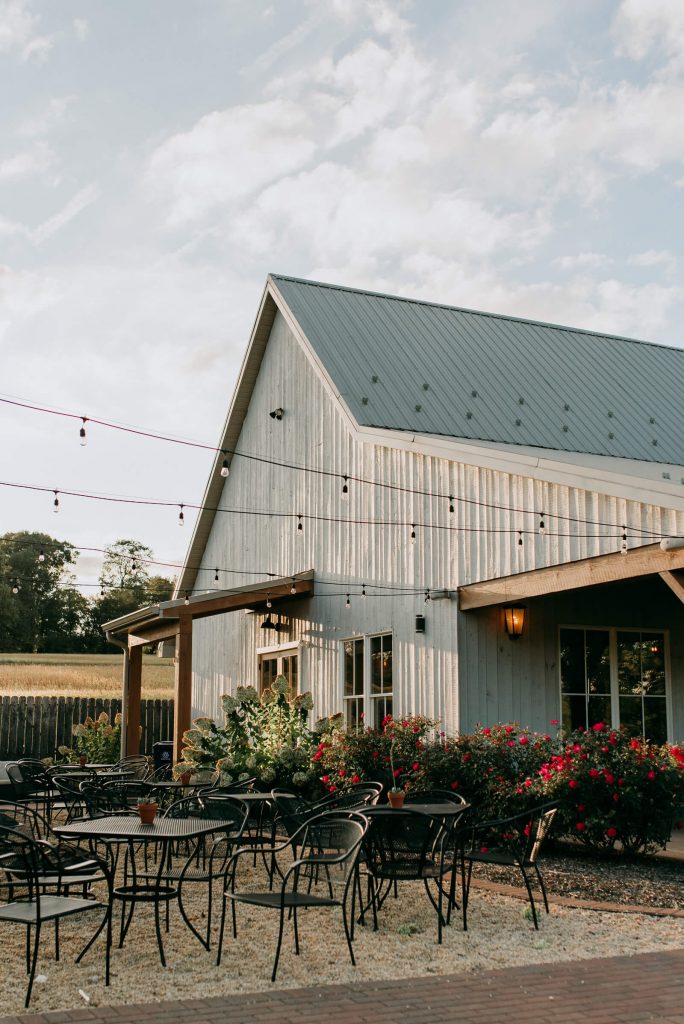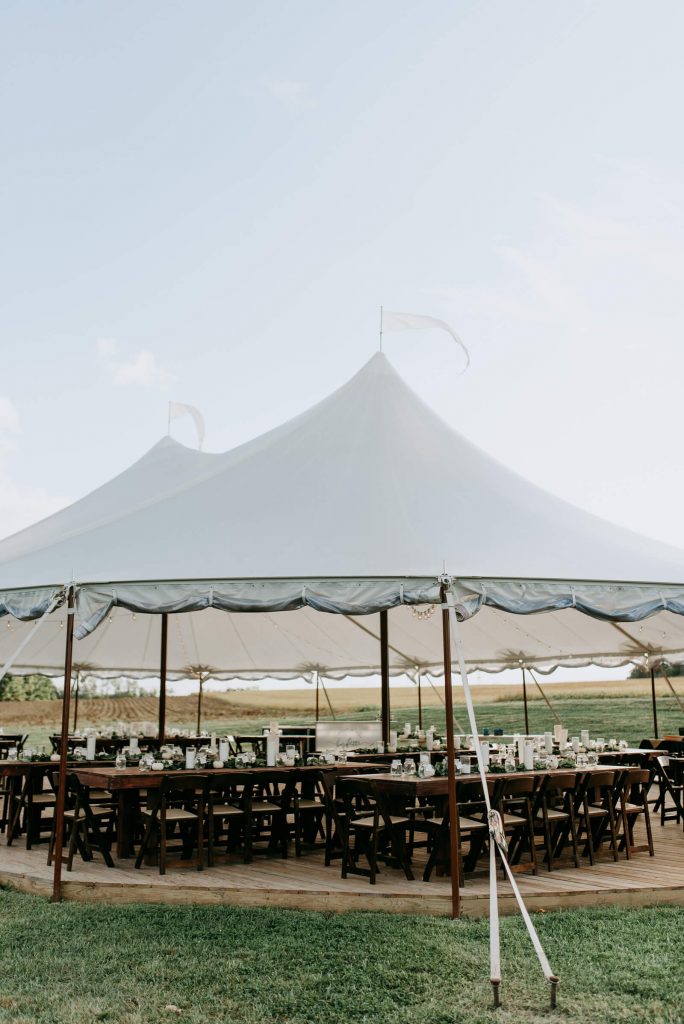 How You Met We met through mutual friends at a party and hit it off. We became official about six months later.
The Engagement Every year since I (Ally) was little, my family goes to Nags Head, North Carolina for a week in the summer. This was the third year Lindsay and I went as a couple. Lindsay woke me up super early to watch the sunrise on the beach one morning and asked me to be her wife. We got to celebrate our engagement with my family at our favorite place.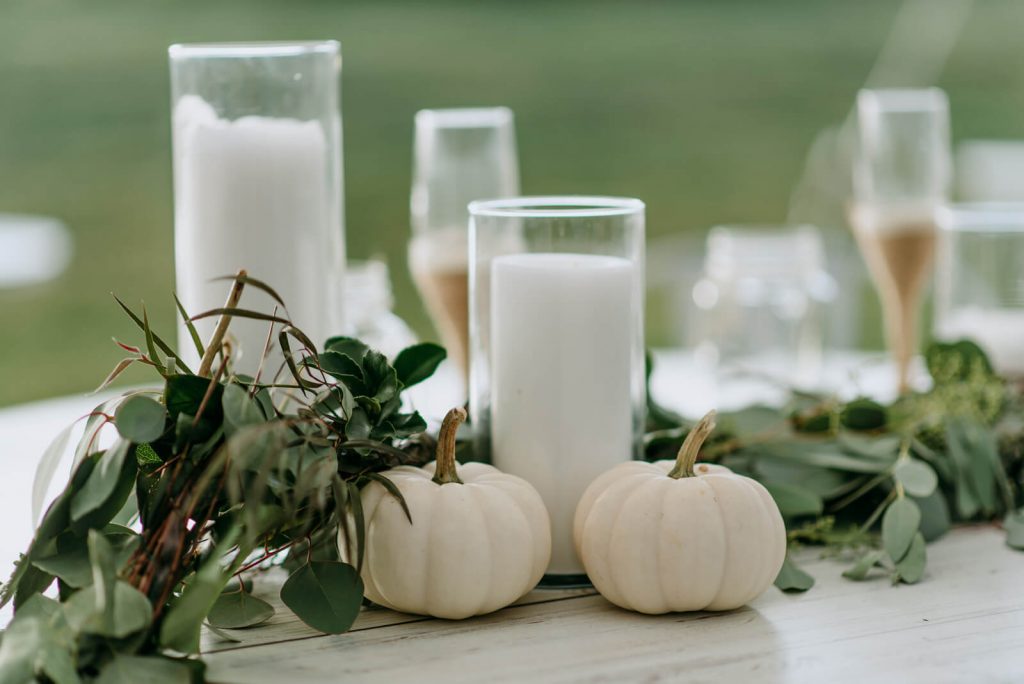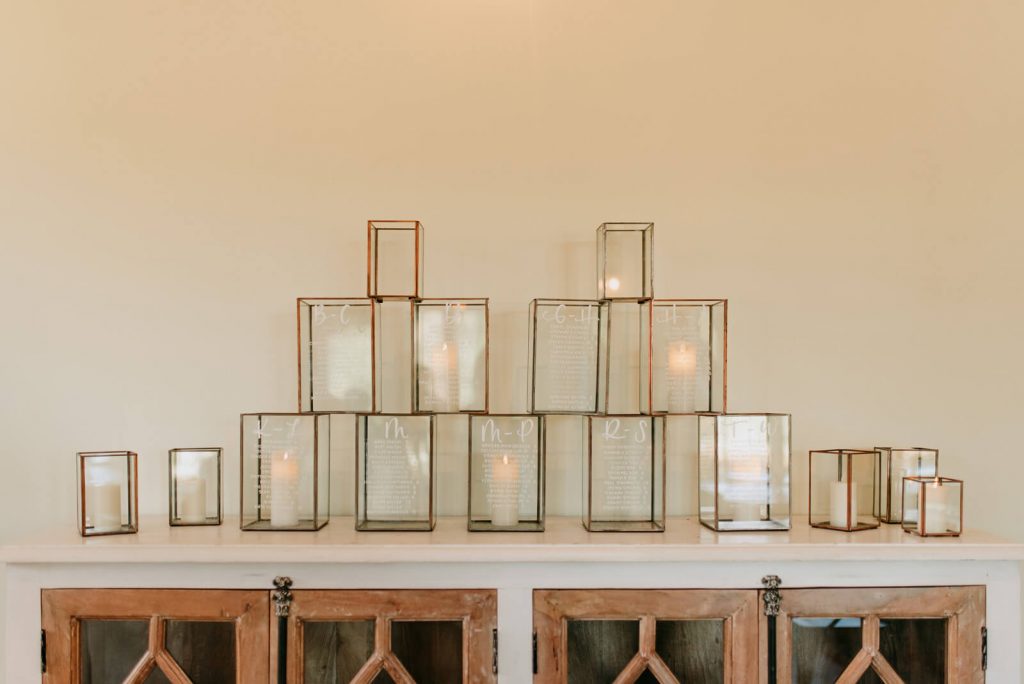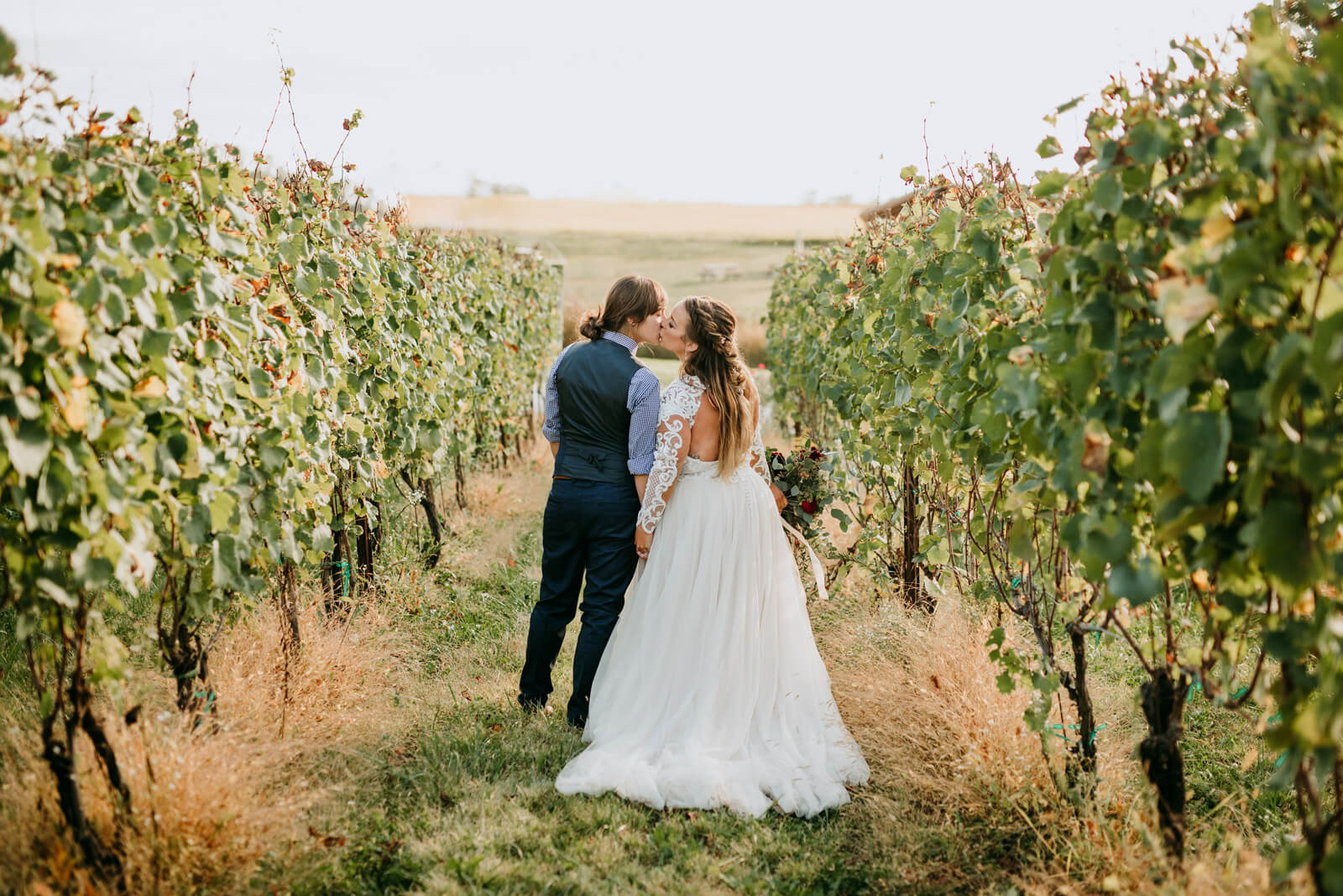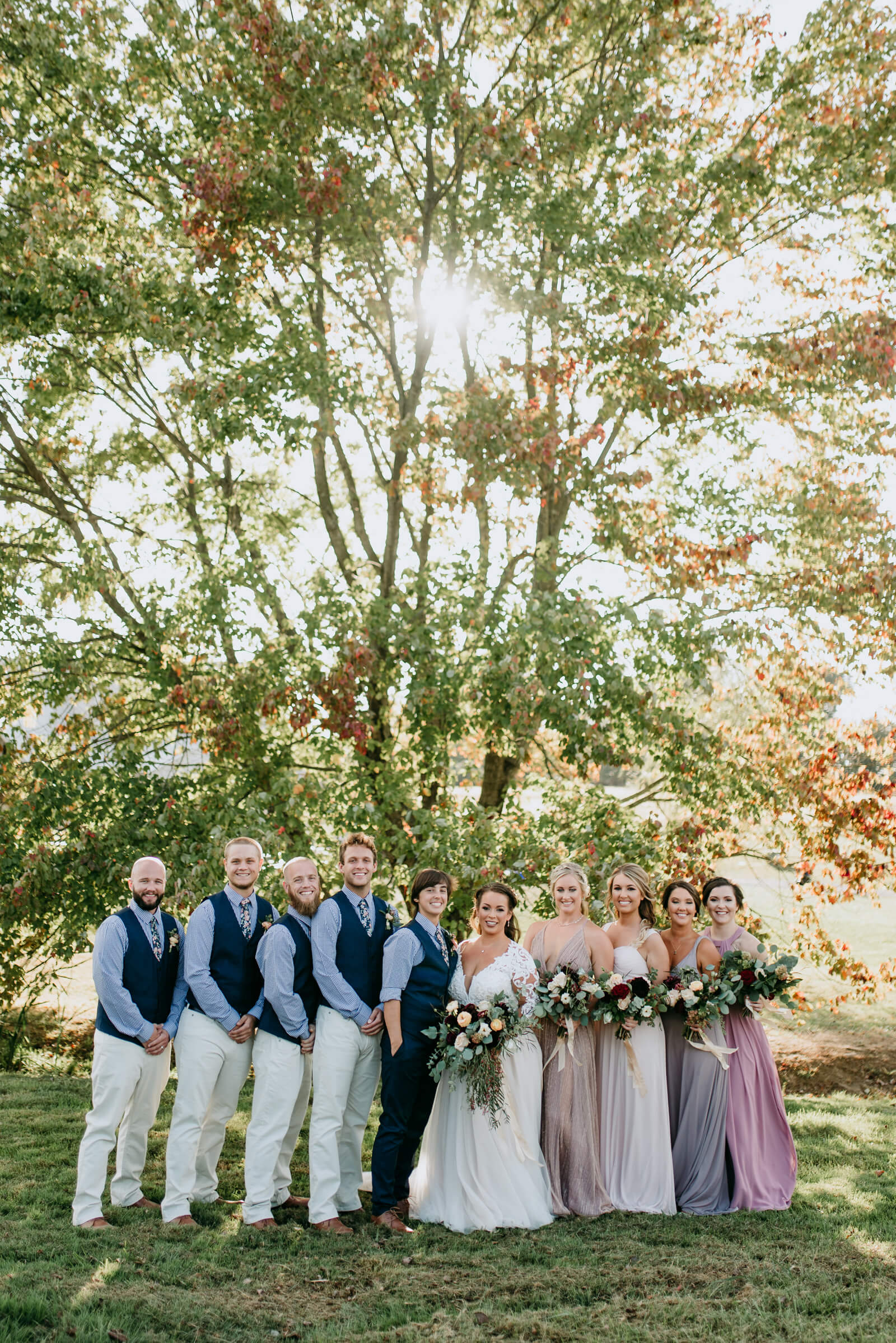 Wedding Design Inspiration When bringing our vision into life, a lot of things went into play. We wanted a timeless, warm, chic style, but also a form of simplicity. Old Westminster Winery perfectly demonstrated just that. The venue is simple, but something about the rolling hills its surrounded by, the string light ambiance in the evening, and the beauty of the vintage chic tasting room, completely captured what we wanted.
What Was Unique and Special About Your Wedding Day Our wedding day was special because we got to celebrate with all of the people we love, all together in one place.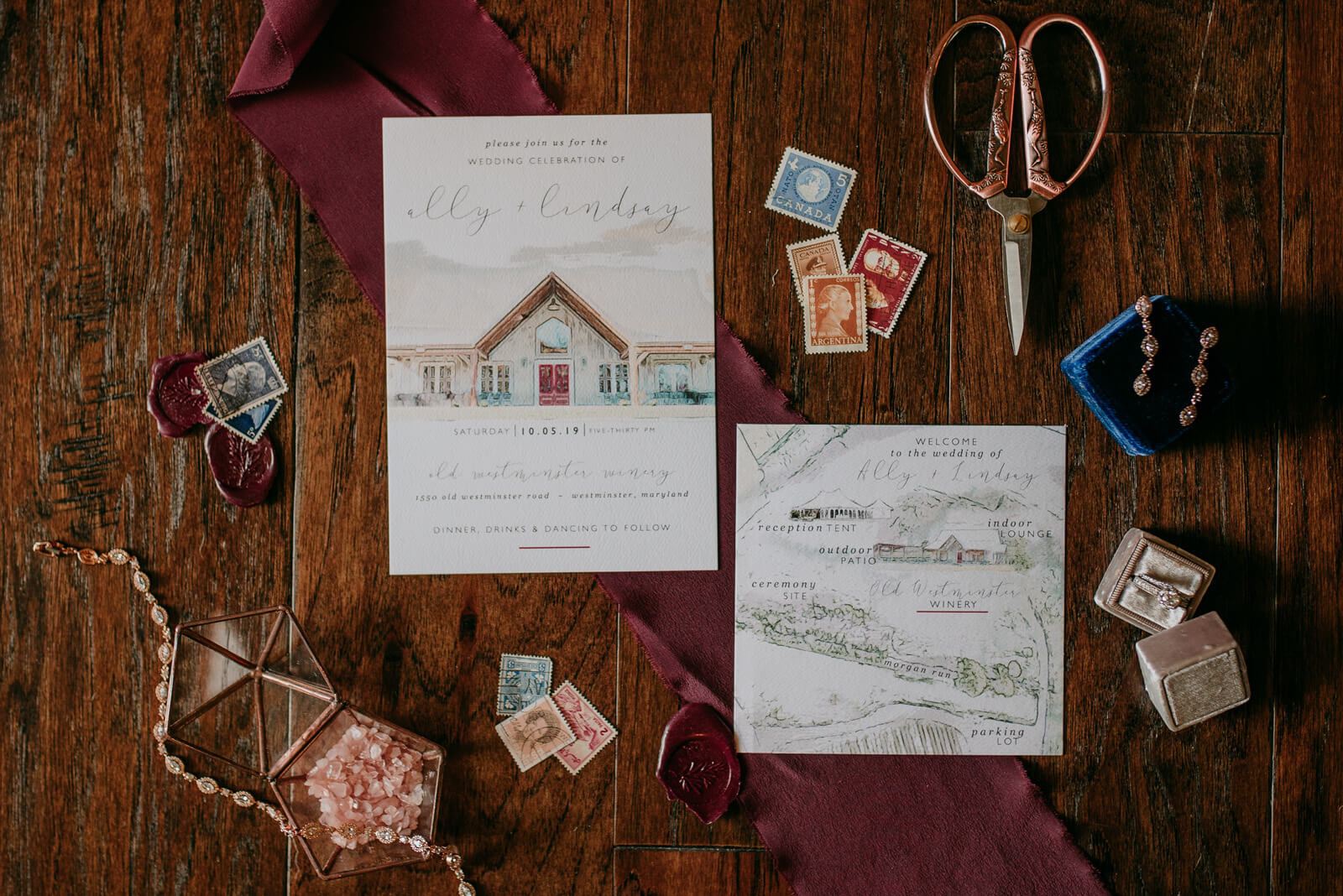 Favorite Details Our invitation suite. It had a watercolor painting of the tasting room and a map of the grounds. The farm tables with all of the greenery, pillar candles, and mini white pumpkins really made it feel warm. Our seating chart was done on terrariums. All the greenery and flowers. And our video booth for guests to leave messages.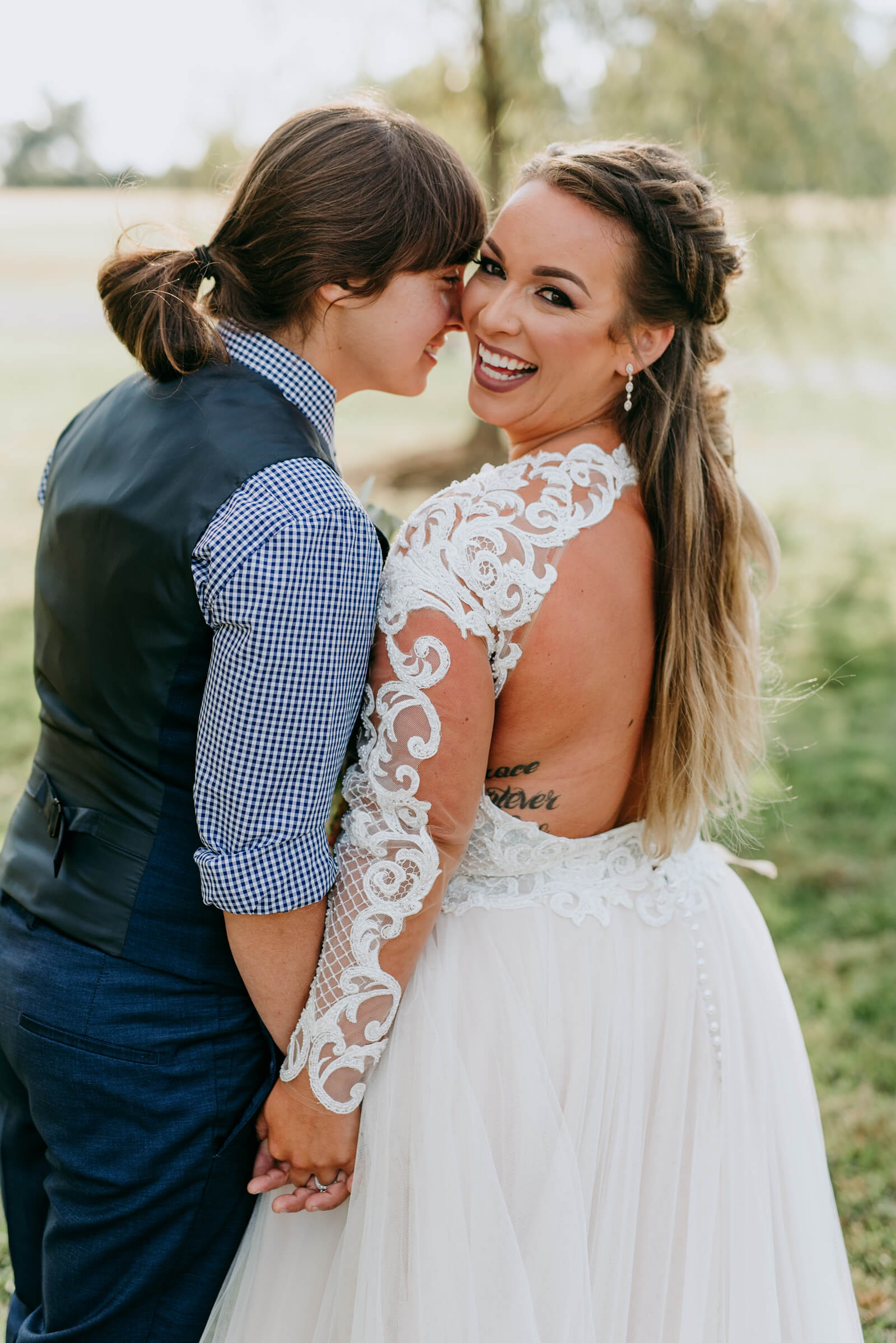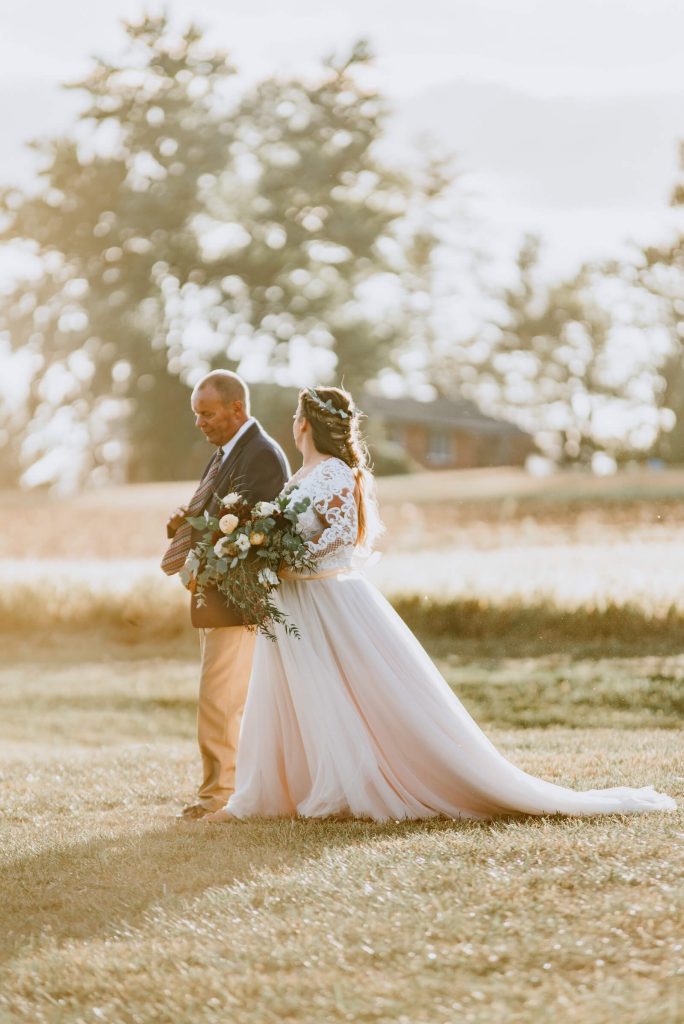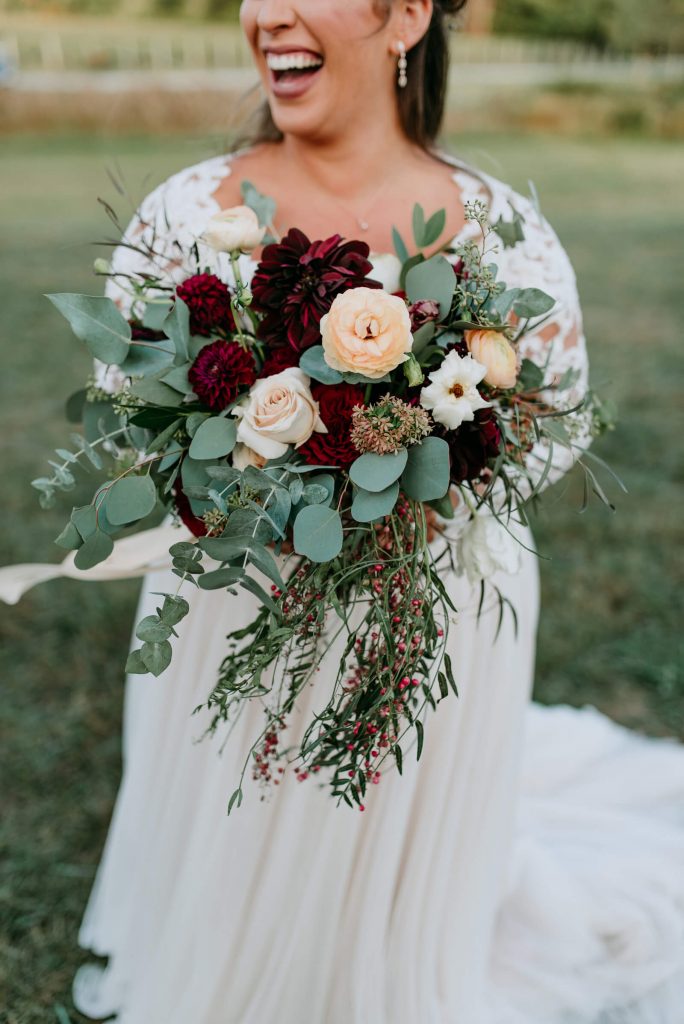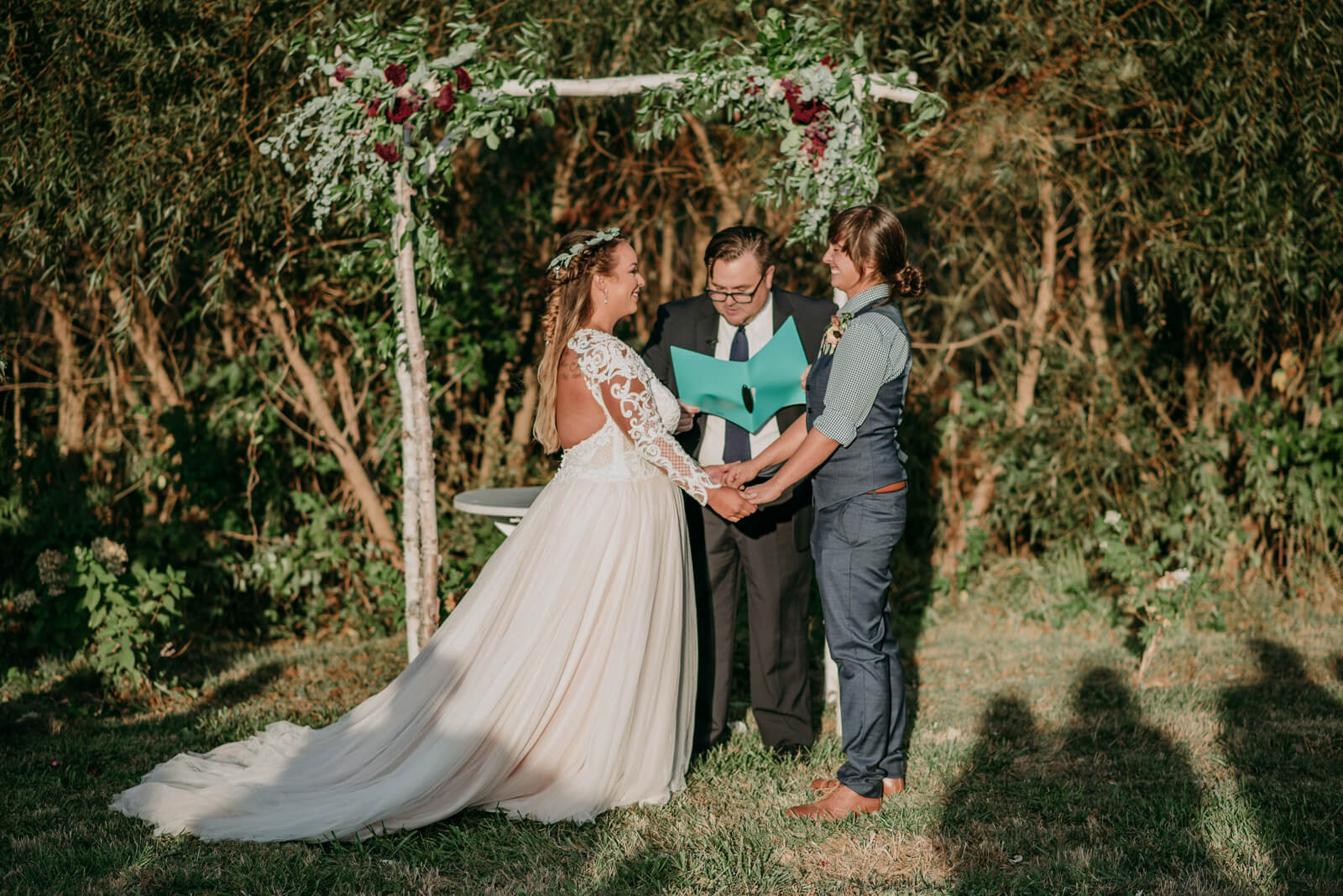 Most Unexpected Event On Your Wedding Day When the Maid of Honor and Best Man swapped clothes right before entering the reception as they were announced! It was the absolute best to watch.
Piece of Advice Make your wedding day exactly how you picture it. We were engaged for three years before getting married so we could book the vendors we wanted and also made things more affordable with payment plans. It was so worth it.