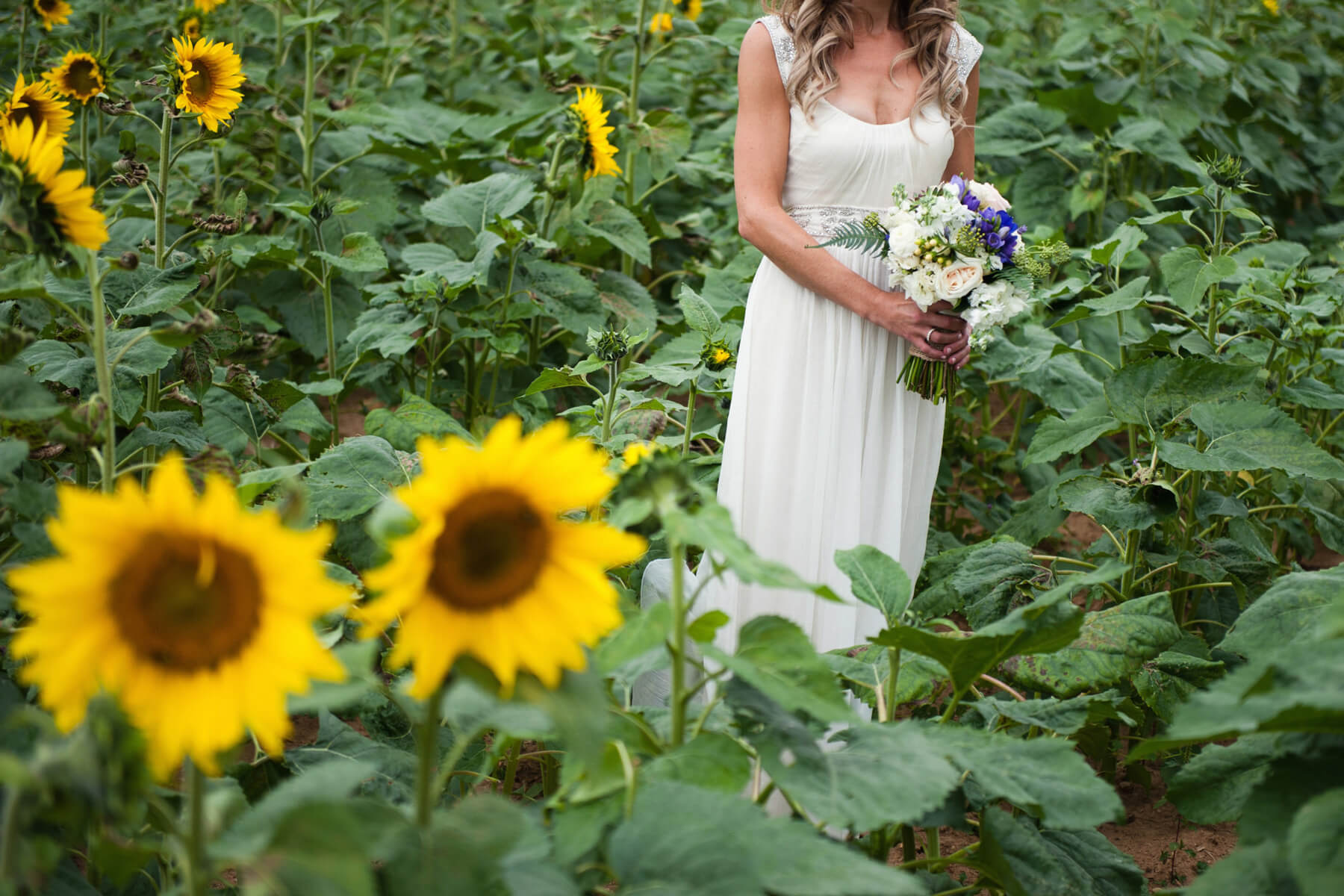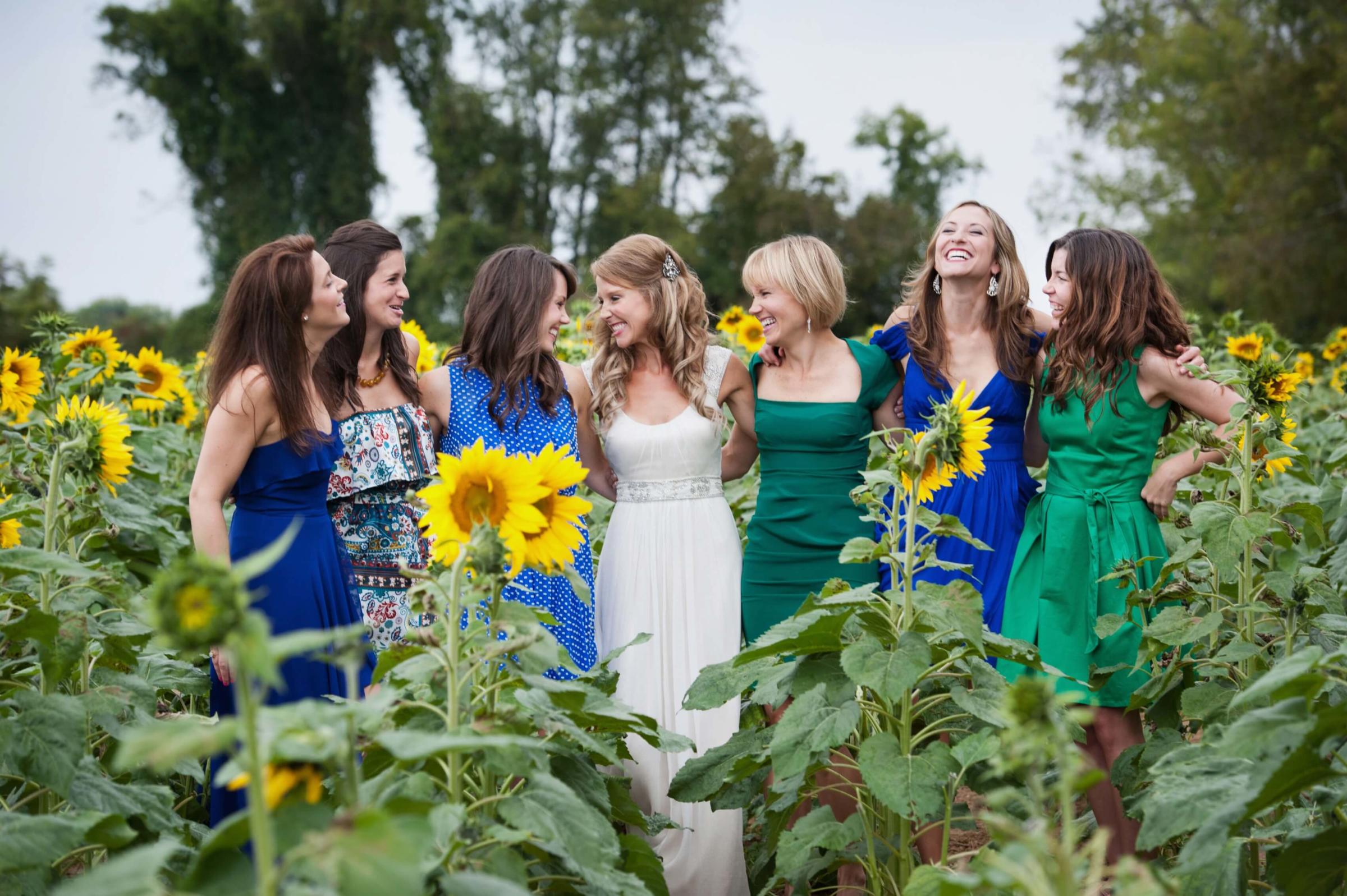 Occupations Meredith is a marketing director; Blake is a property manager.
Wedding date September 21, 2013
Number of Attendees 90
Number of Attendants 2, Blake's Dad (Bob) Meredith's Sister (Ashlea)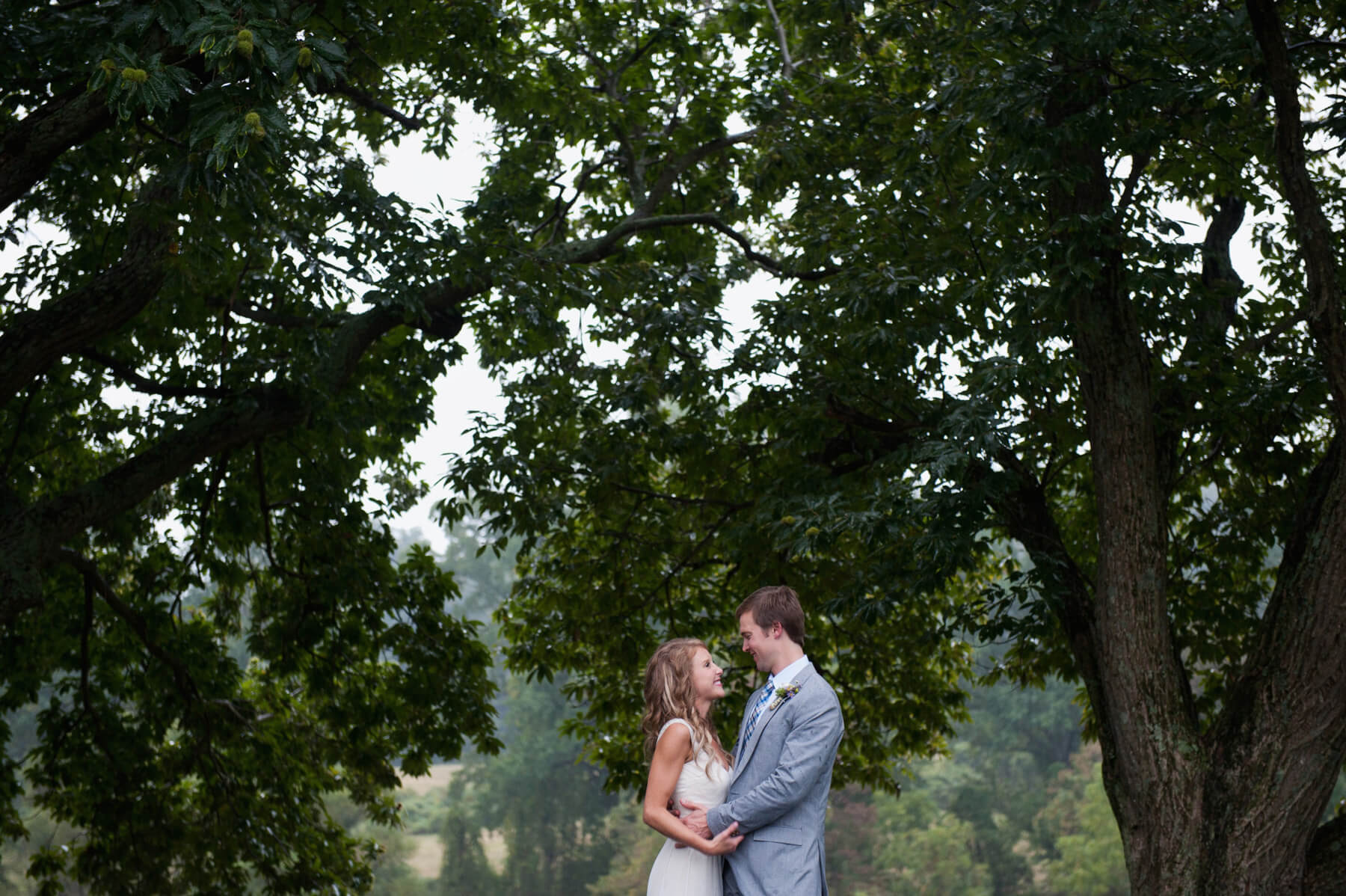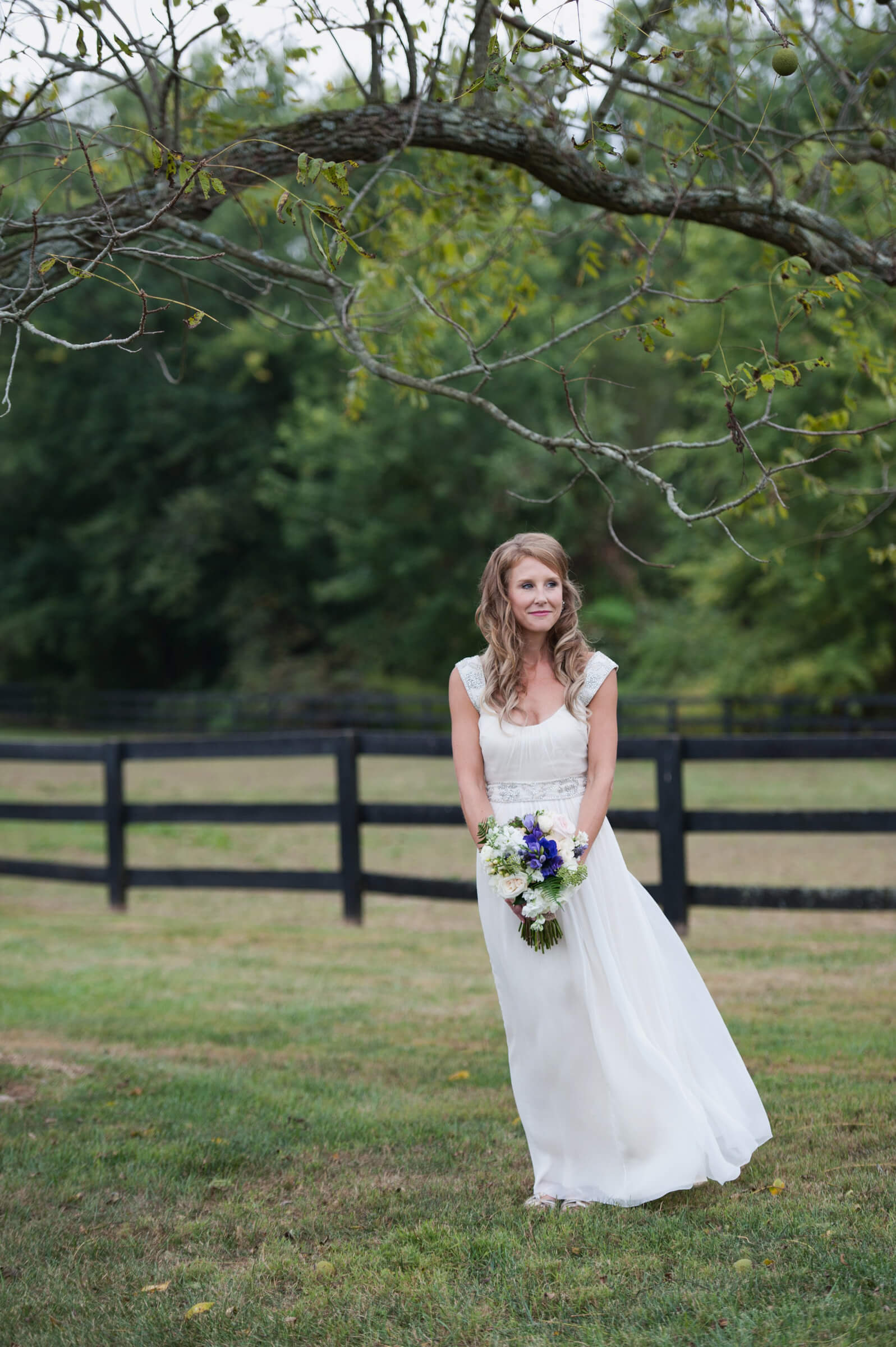 How You Met It's a funny story. (Meredith sent us this from their website, told from Blake's perspective): It was a Saturday in October of 2009, and I was looking to get out of Baltimore for the night. A college friend invited me down to Arlington. There was a Virginia Tech game that night which was always an excuse for a fun night out. Our first stop was to "get a friend of his to rally." She had been out late the night before and needed some motivation.  Obviously, the best way to get her going was with a 30 pack of beer and persistent knocking at her door. Apparently, she was really a good time, and we needed to hang out with her. After nearly knocking the door down, she invited us in, still in her clothes from the night before. She proceeded to change into her famous orange Hokie pants, a requirement for all Hokie related events. We went out to several places in Arlington that night, and although Meredith didn't seem to feel the strong connection between us, I certainly did. As many of you know, Mer has a habit of calling it quits and running home from the bar or wherever she may be. It had started to rain slightly and it was that time. She said her goodbyes and took off down the street. In a split second decision, I was off and hot on her heels. I can only imagine what Mer was thinking about this guy she had just met earlier that day chasing her down the street. Whatever she thought about it, she didn't try to stop me. This began our year+ long courtship that brings me to the happiest years of my life and as luck would have it my soon to be wife.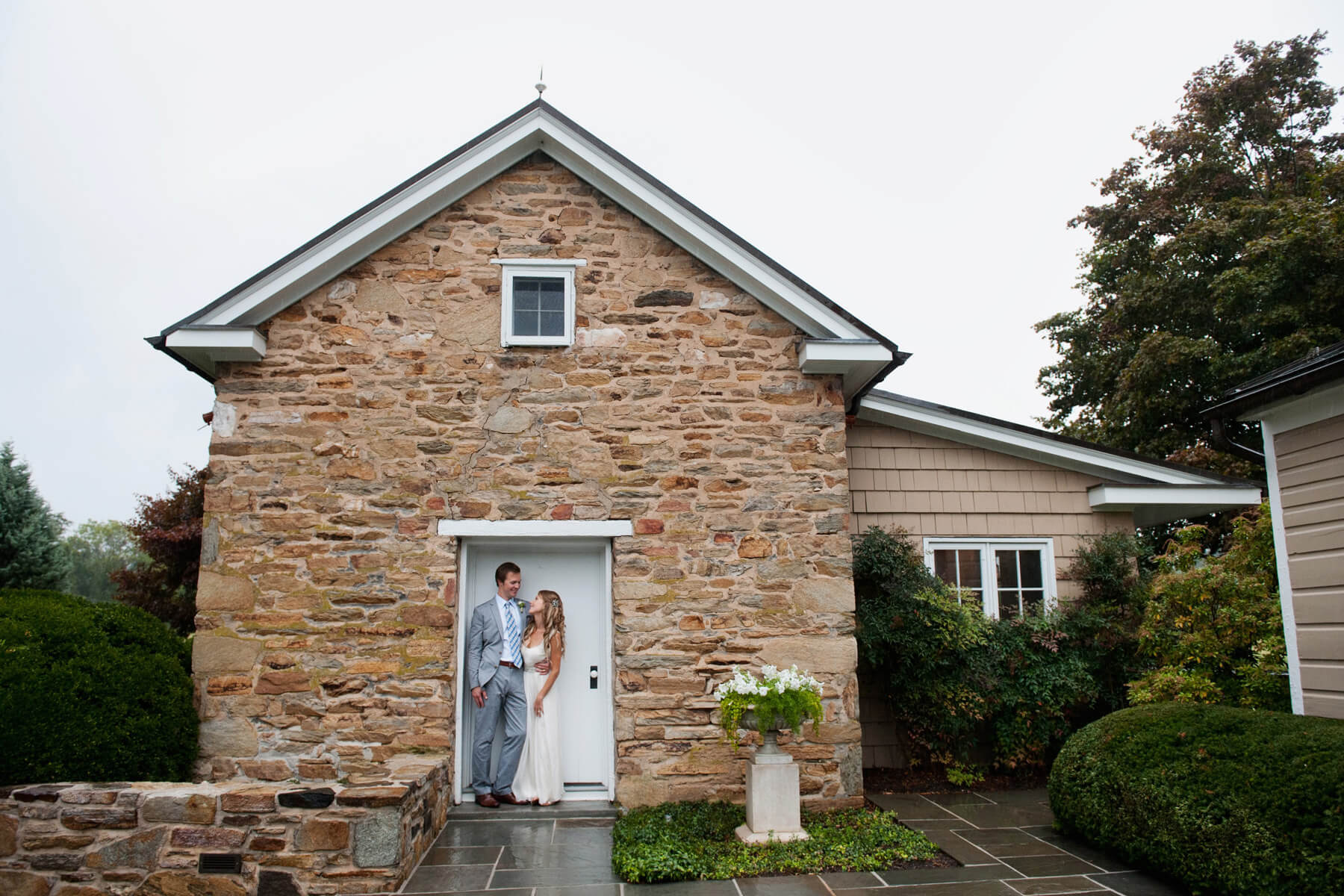 The Engagement Blake proposed on a morning run on the point at Fort McHenry.
Wedding Design Inspiration Natural, rustic, simple.
What Was Unique and Special About Your Wedding Meredith and Blake had the wedding at Blake's family farm in Monkton, where he grew up.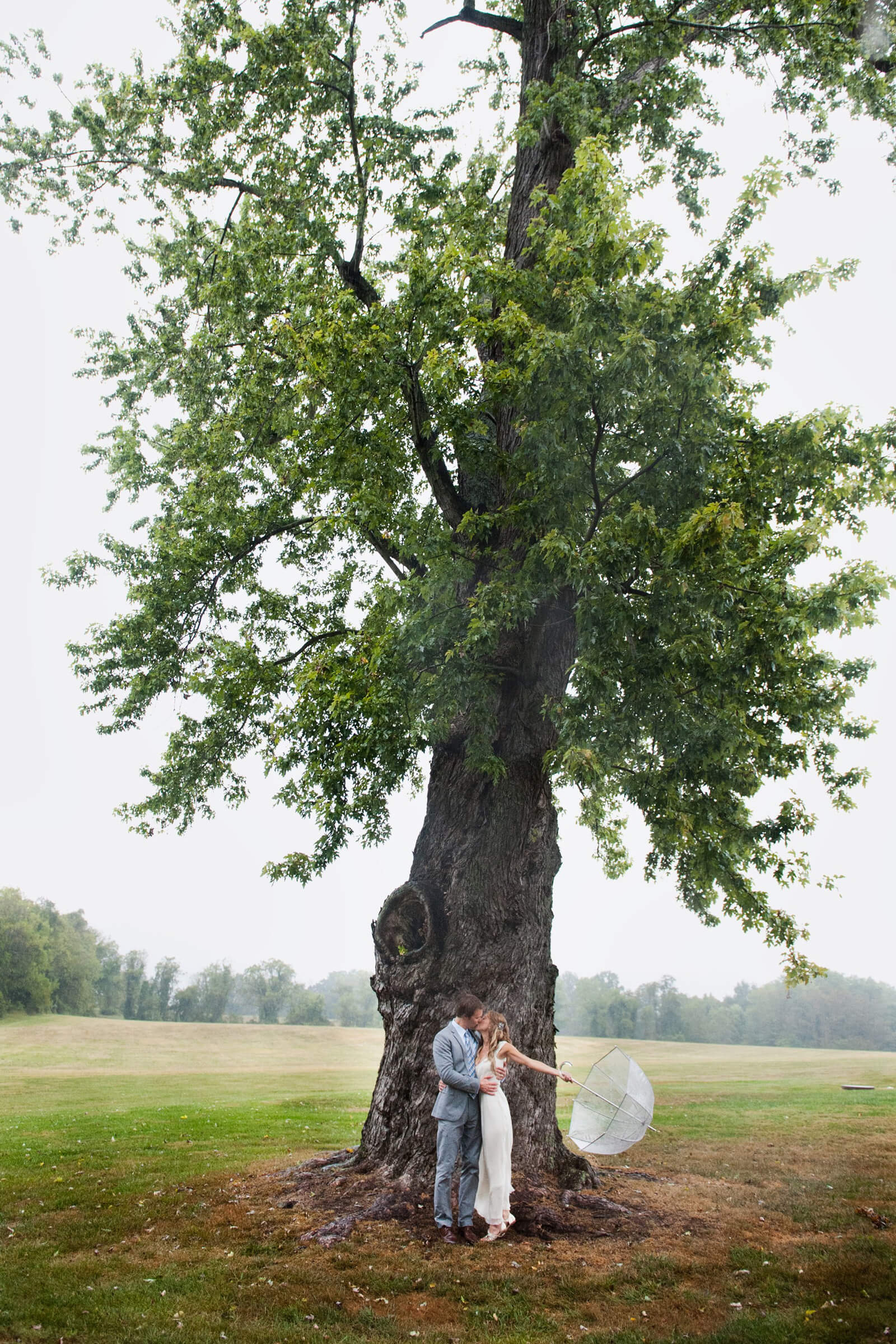 Favorite Details Rather than making the day exclusively about them, Meredith and Blake focused on bringing together two wonderful, loving families.
Most Unexpected Event on the Day of the Wedding Crazy, never-ending rainstorm.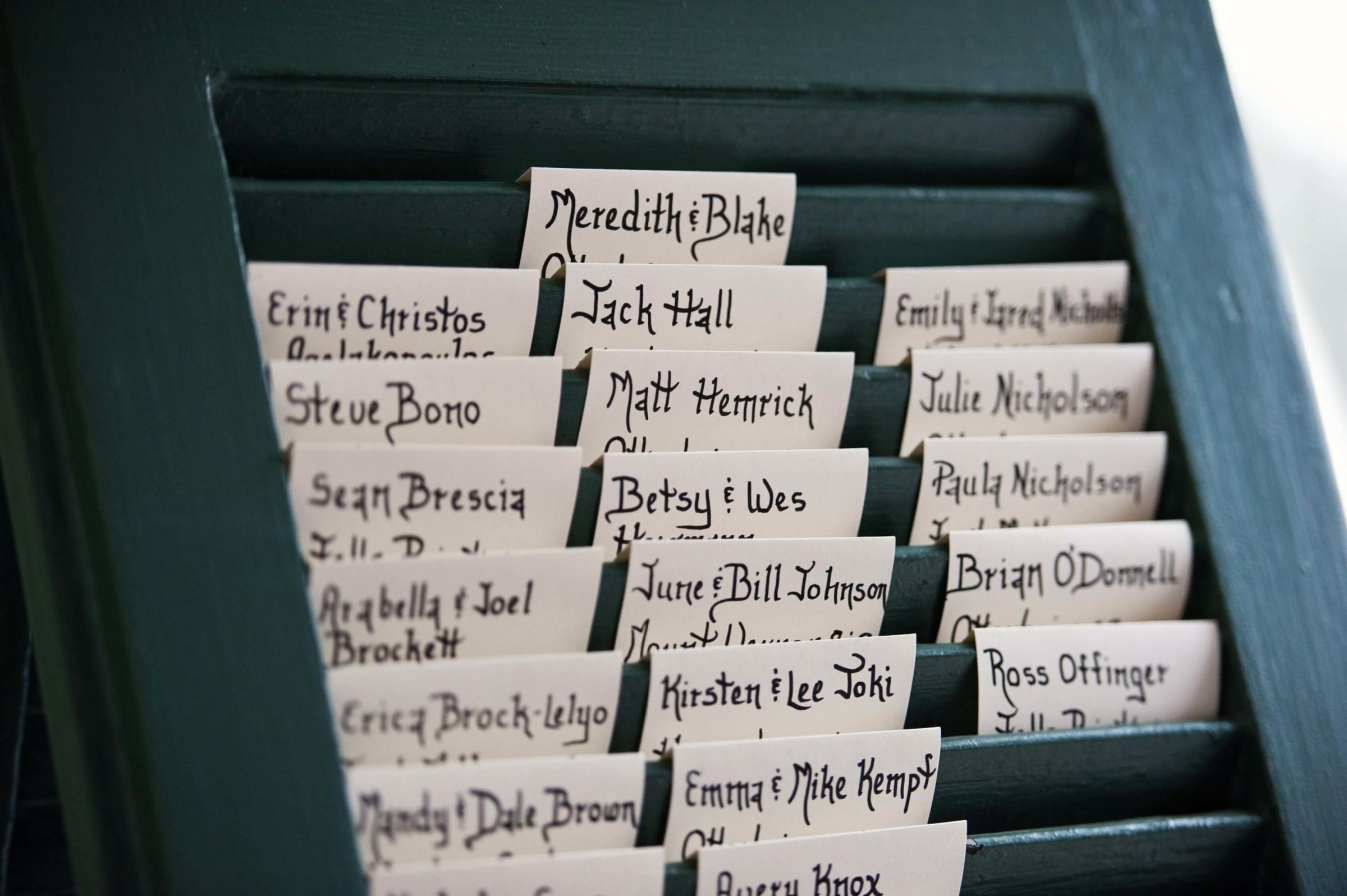 Piece of Advice Don't get stressed. A little rain never hurt nobody! It's just a day. It's really all about all the great adventures ahead.