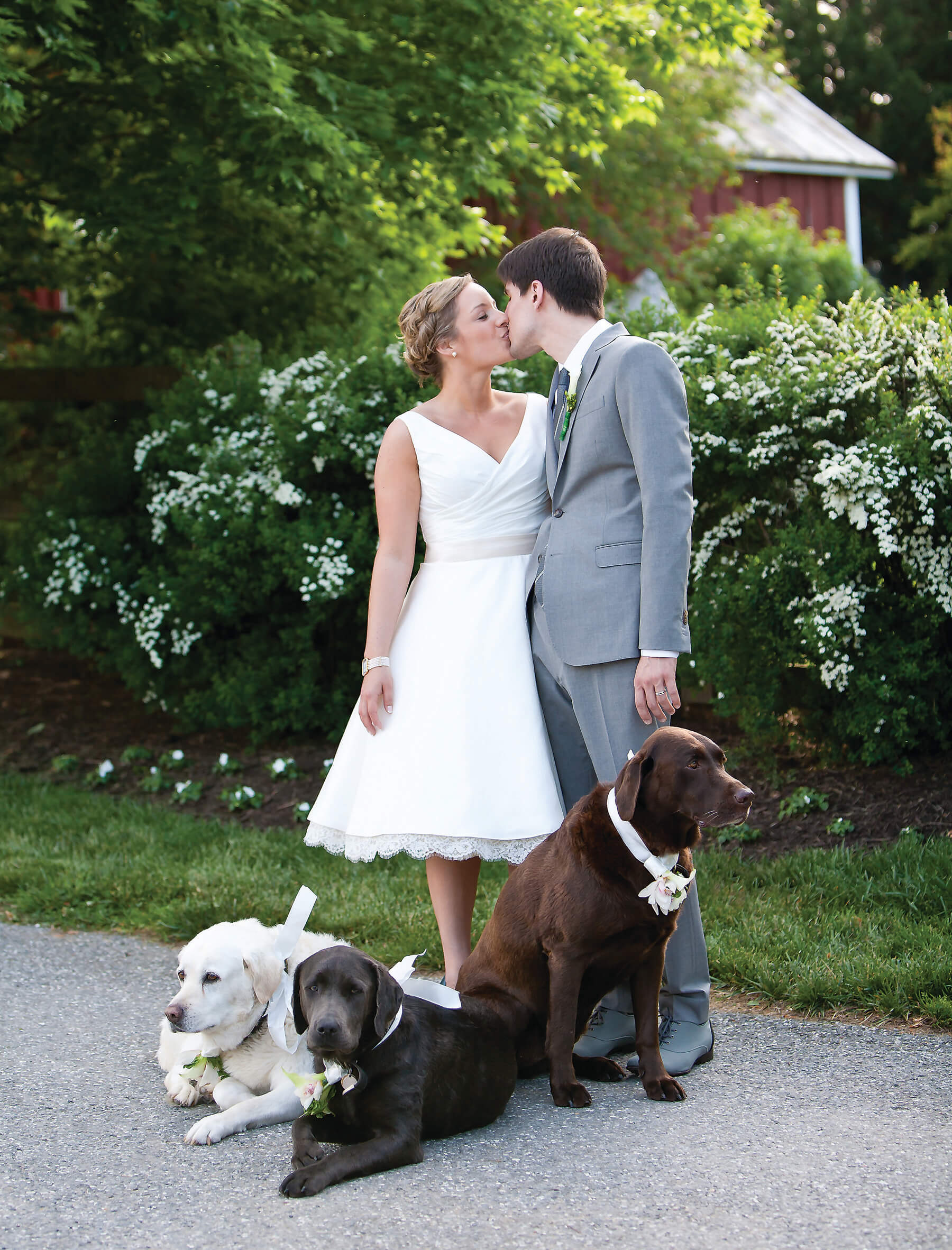 Occupations Mollie is the volunteer manager at an environmental nonprofit; John is a musician.
Wedding date May 12, 2012
Number of Attendees 75
How You Met Many friends played matchmaker and set Mollie and John up when they were still teenagers.
The Engagement John proposed with his grandmother's heirloom engagement ring on the edge of the Grand Canyon on New Year's Day 2012, telling Mollie that he would throw himself off the edge if she said no.
A Date They'll Always Remember Our first kiss on August 23, 2003.
Wedding Design Inspiration We wanted to keep our wedding very simple, relaxed, and natural, so we loved the inclusion of succulents, birch bark, and the beautiful glass work at Corradetti Glassblowing Studio. Most of all, we were inspired by An Otherwise Perfect Farm, where John grew up and we spent our earliest days together.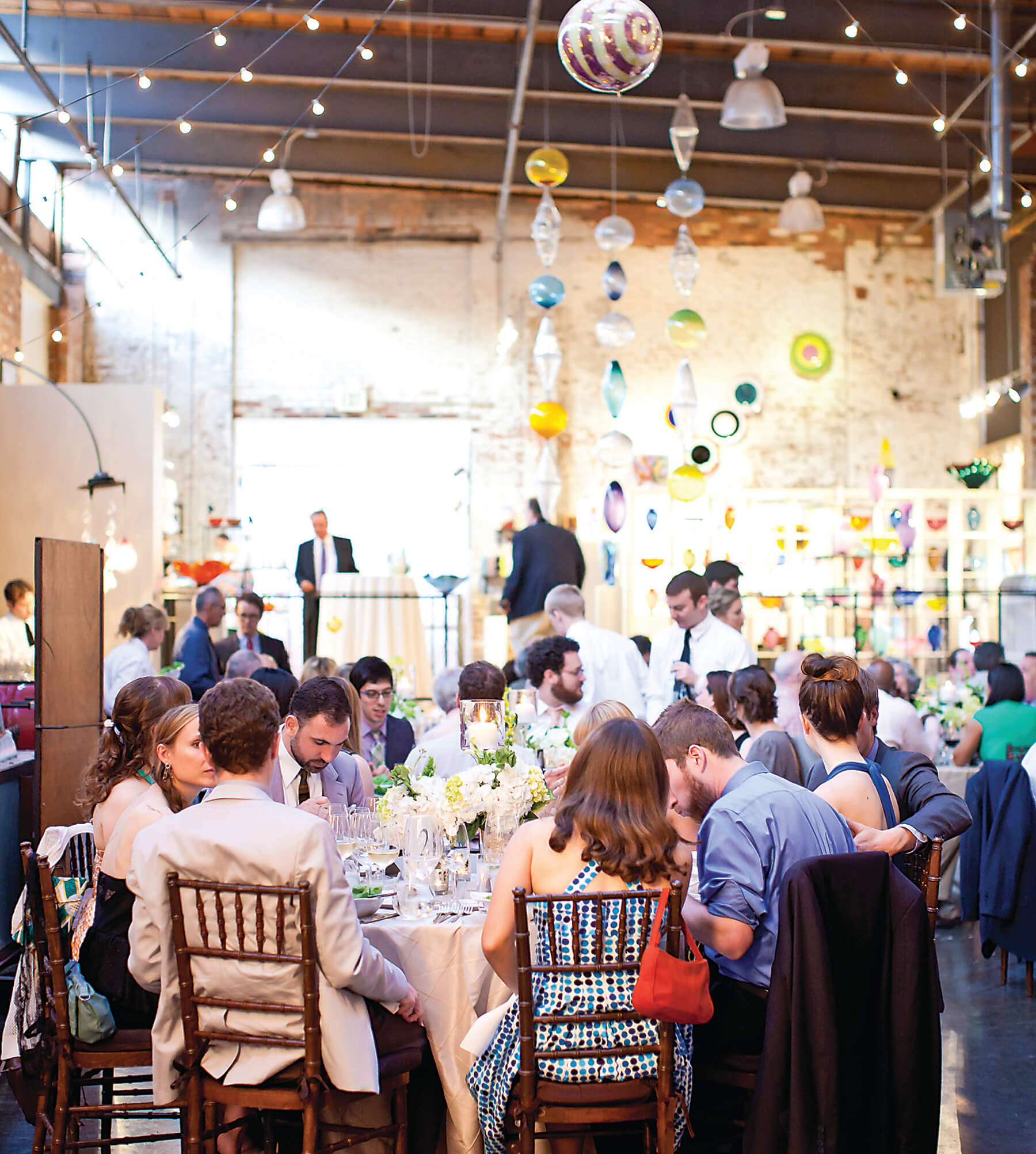 Favorite Details We loved every detail, but music is always most important to us, and, luckily, we have some very talented friends. Mischa Salkind-Pearl played John's grandmother's harpsichord to set the tone for the ceremony. And Tommy Mayer played music at the reception with his band Bosley.
Most Unexpected Event on Their Wedding Day Barrett Warner's fabulous beat-poetry toast titled "Who gets married?" It was the perfect light-hearted tribute to our relationship.
Piece of Advice Don't be afraid to make your wedding true to yourselves as a couple, even if it rocks the boat a bit. And don't leave each other's side all night.
Honeymoon Two blissful weeks on Maui and Kauai.