This originally ran as a Local Love in the 2014 issue.
WEDDING DATE May 18, 2013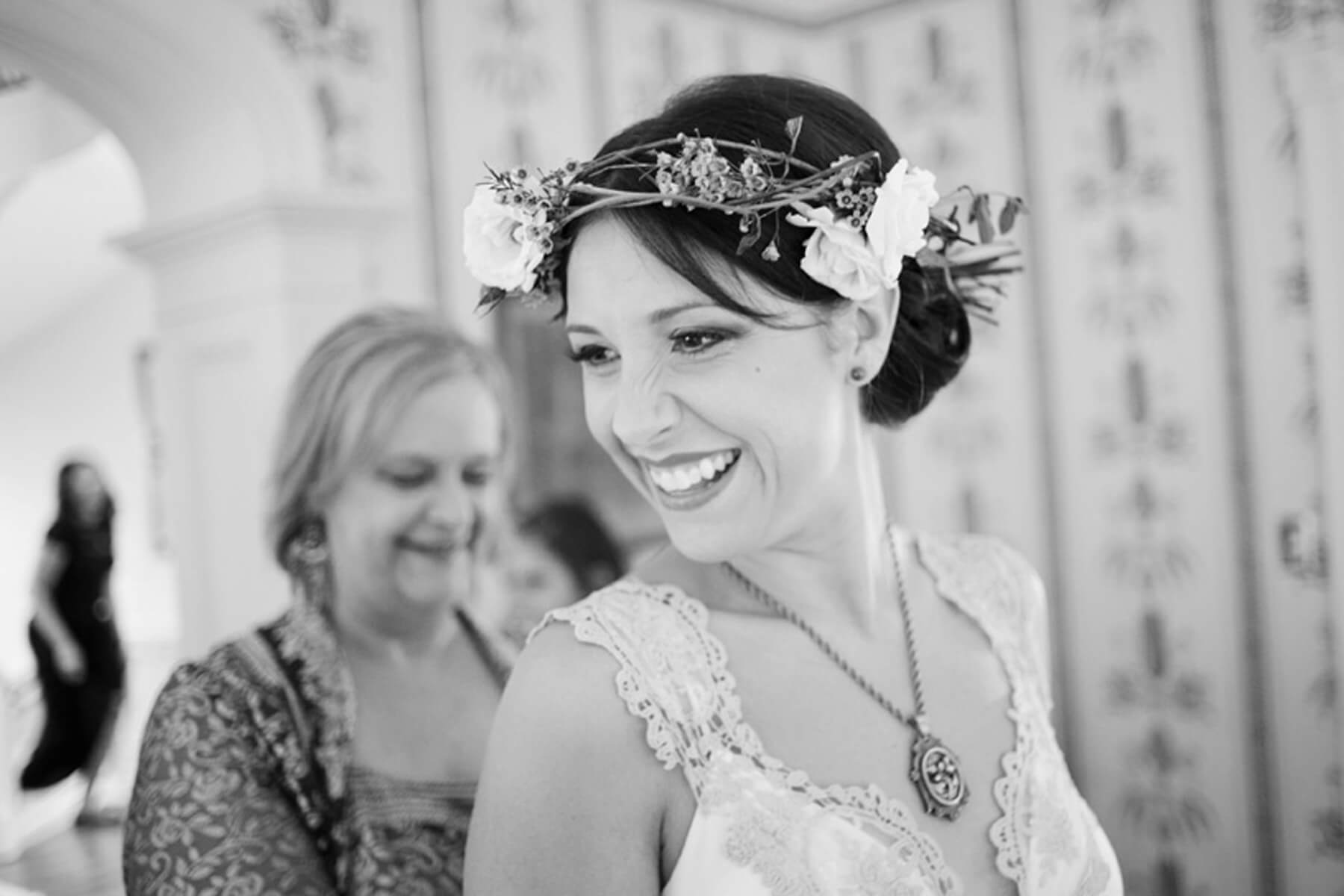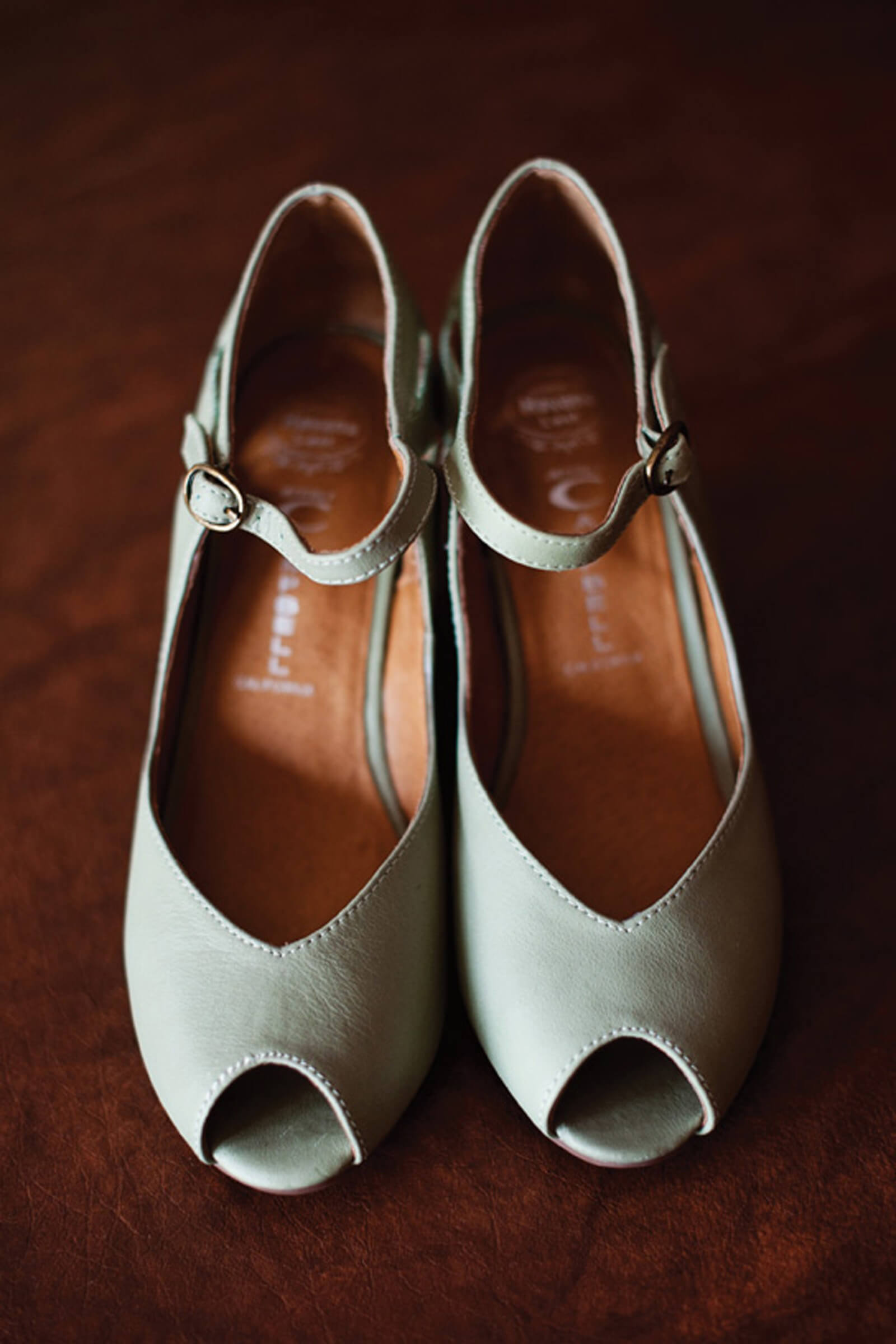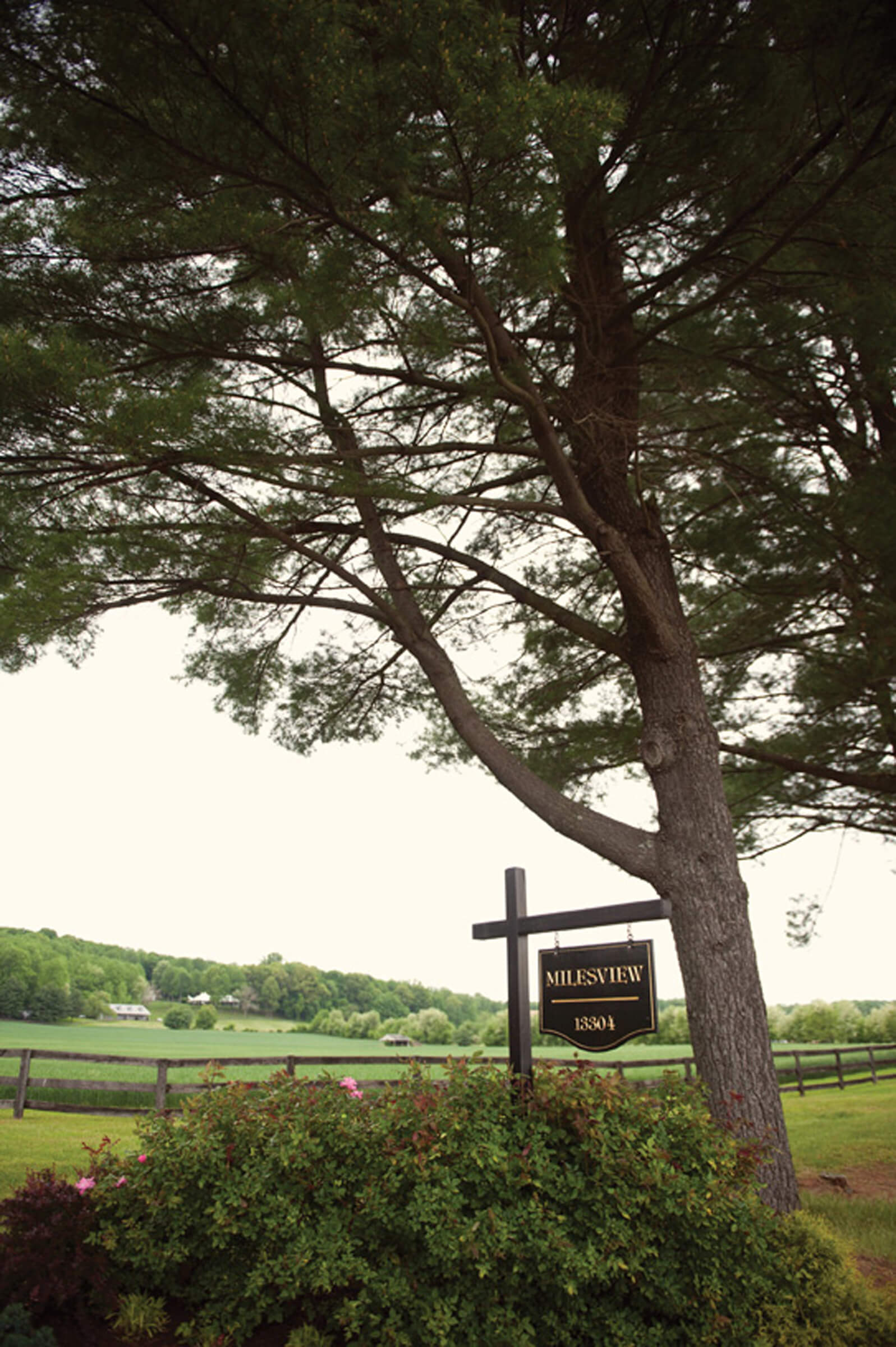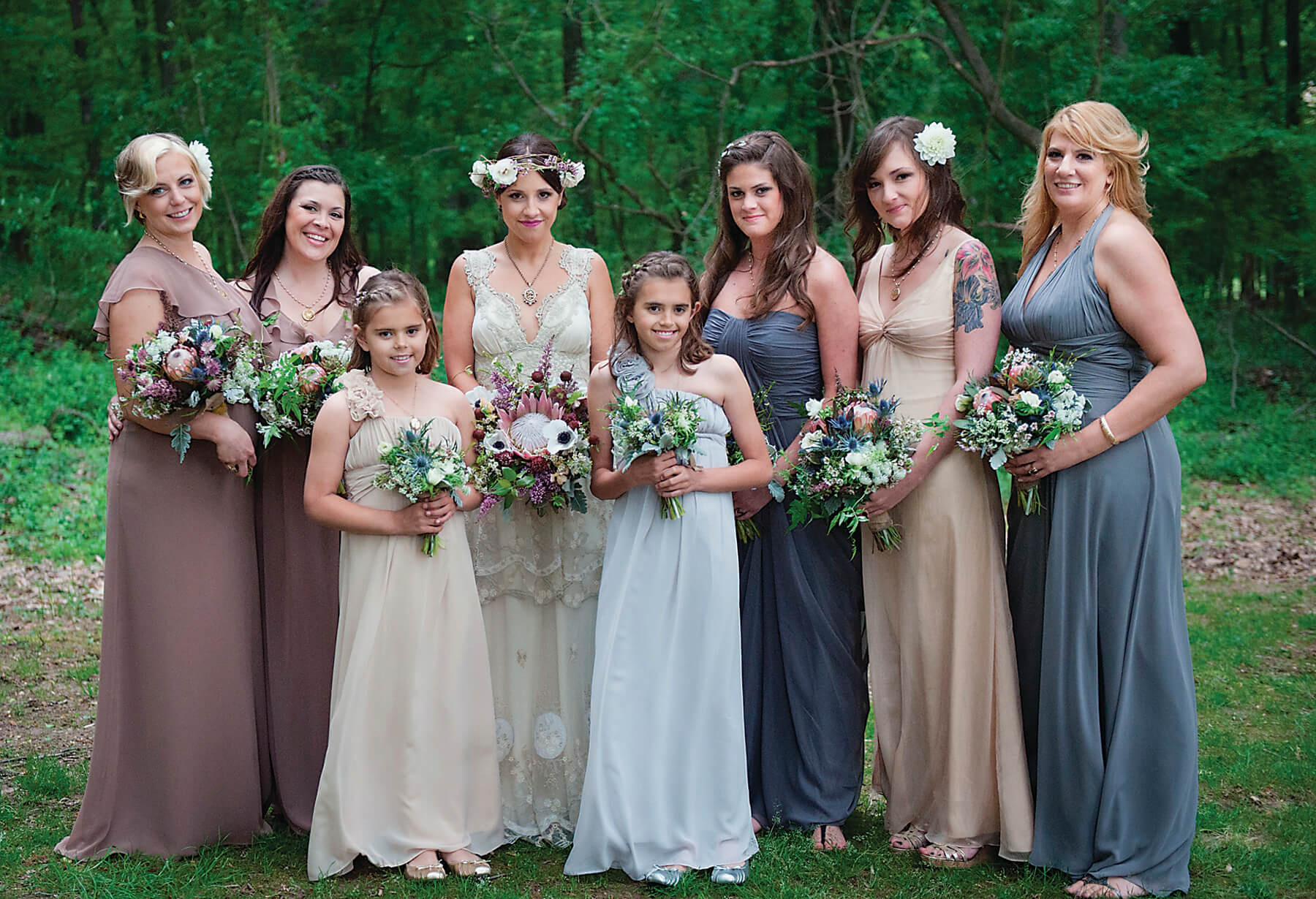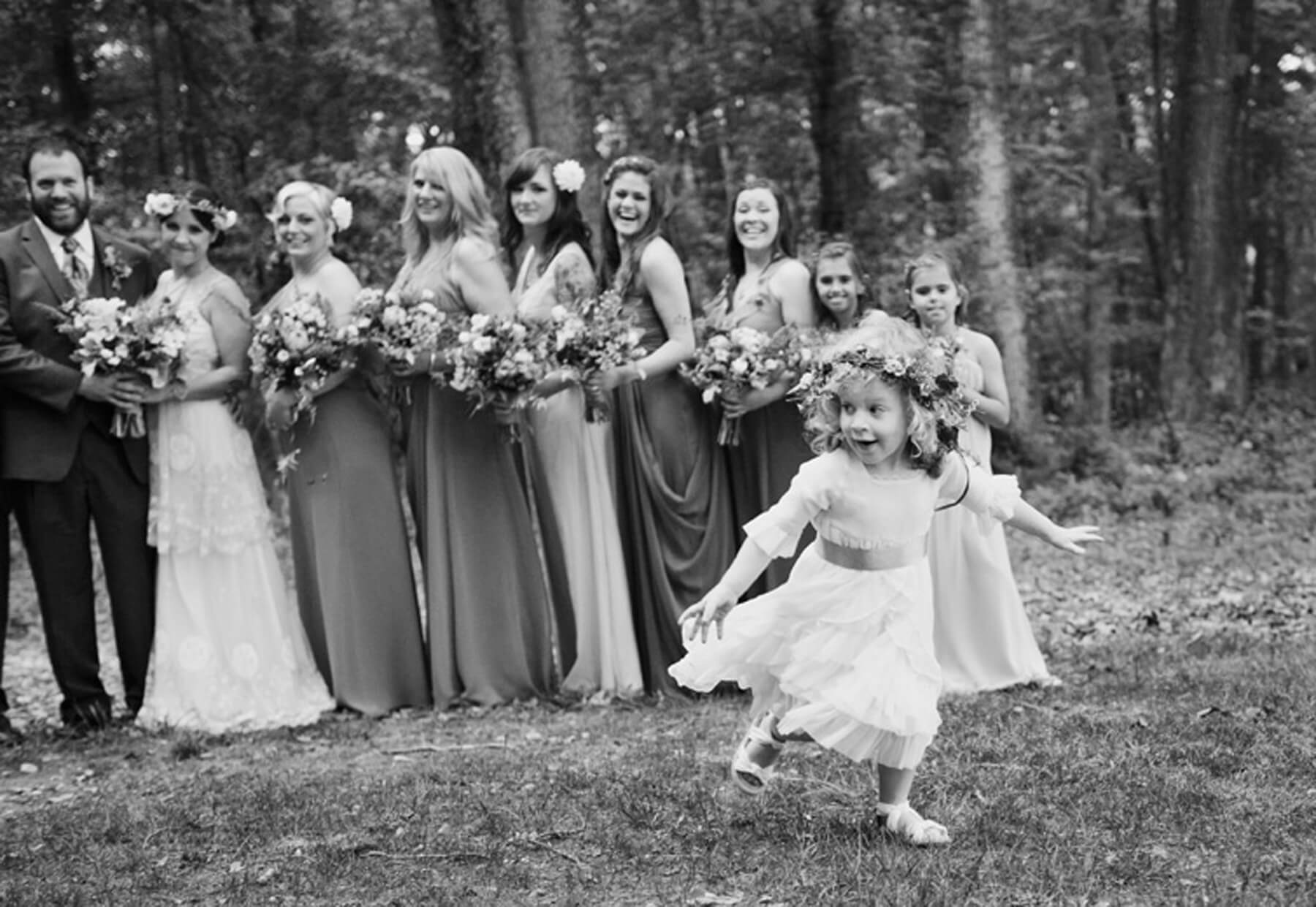 Number of Attendees 170
Number of Attendants 15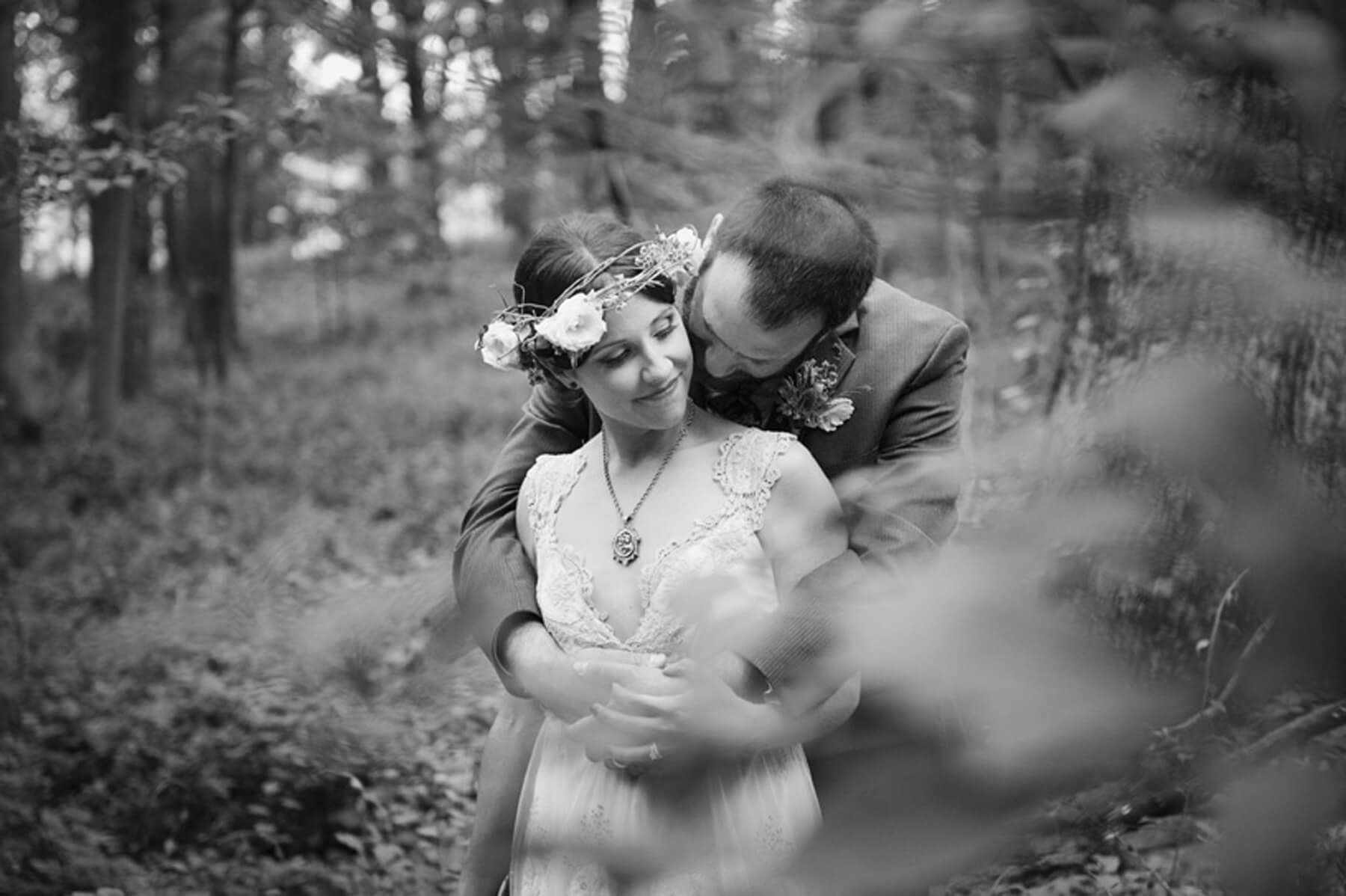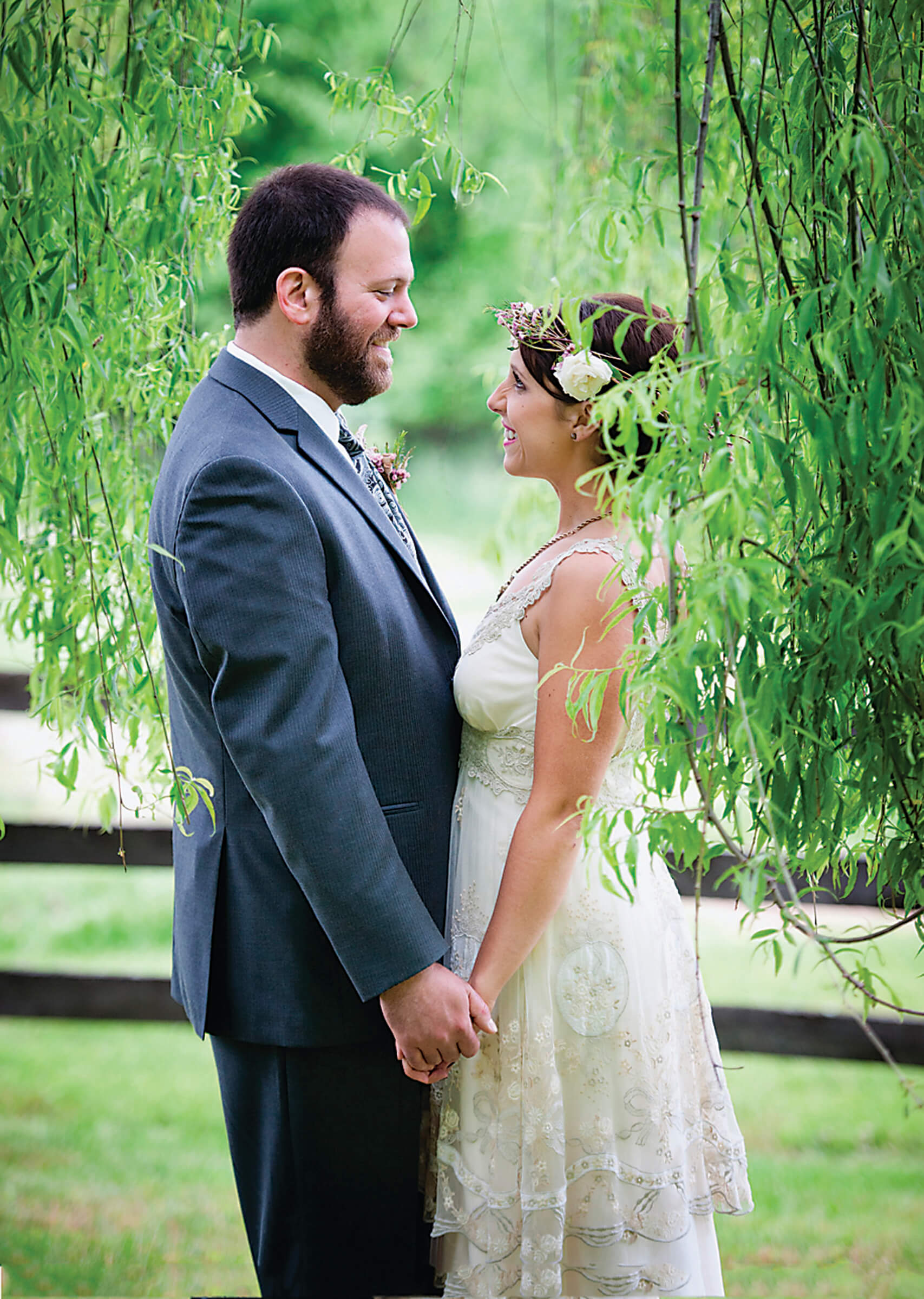 Occupations Kat is a birthing doula and nanny to Harper, the flower girl; Cris is a musician, former frontman of The Bridge.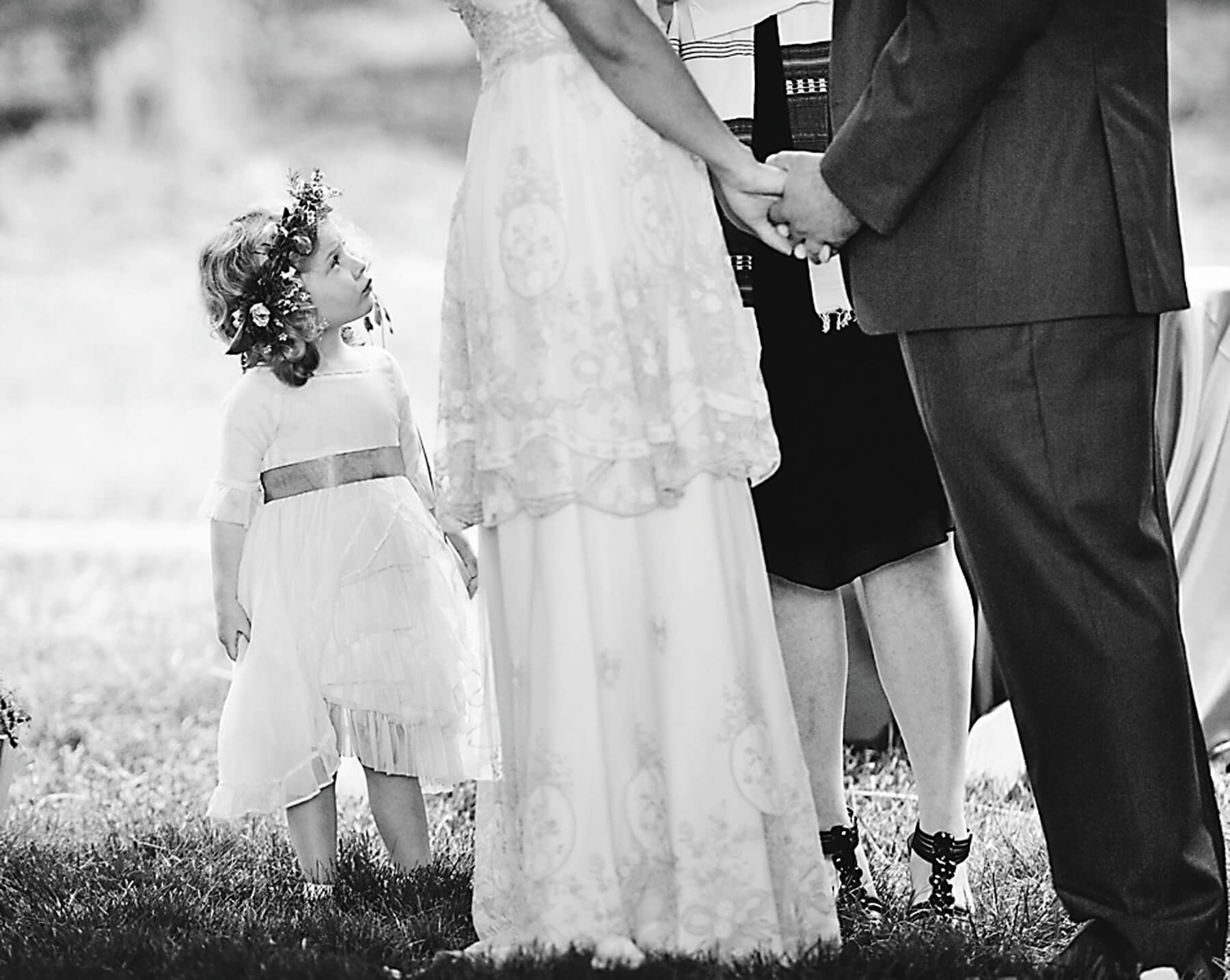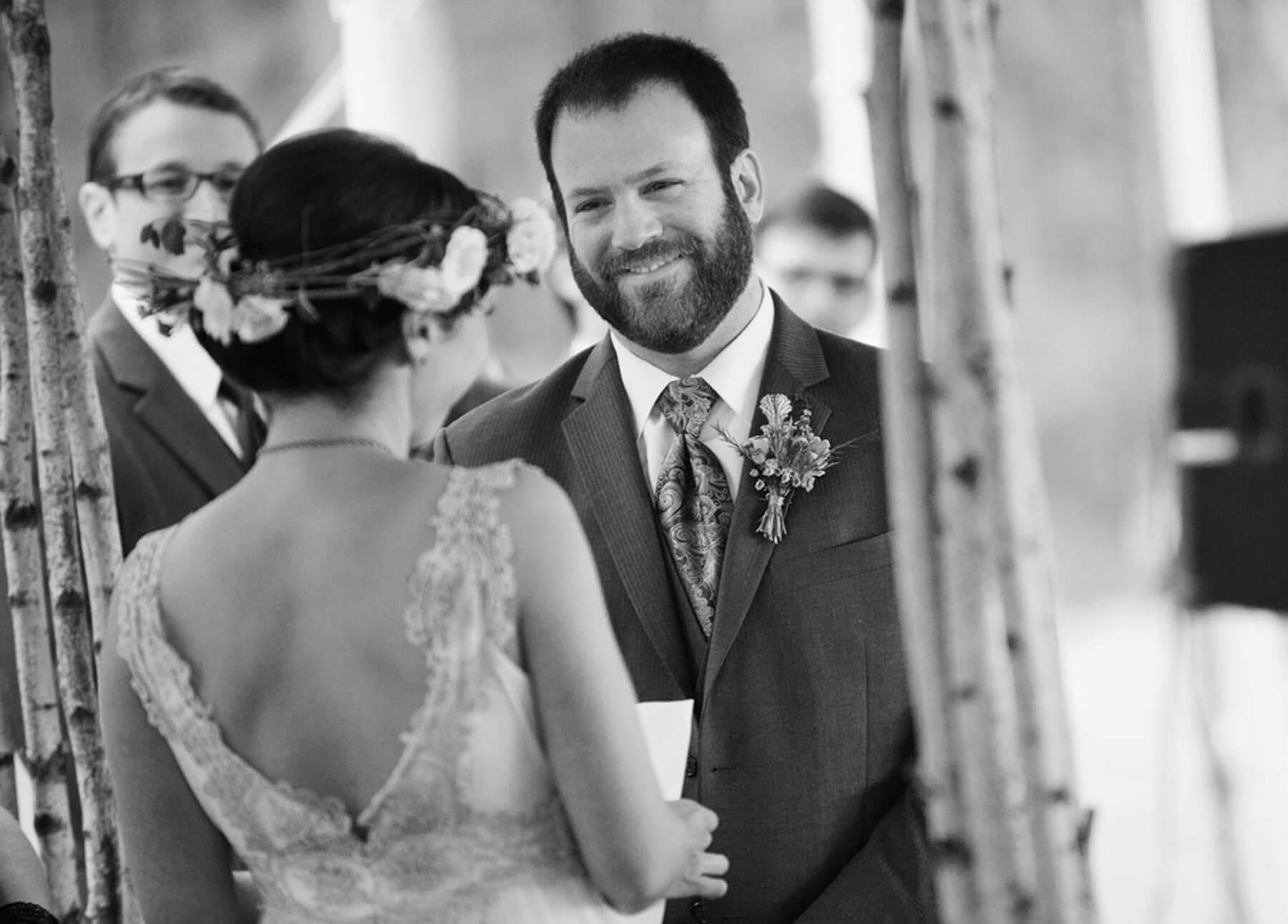 The Engagement Cris proposed to me during a romantic dinner on my birthday. I was totally surprised and touched—since I'm a sucker for old-school traditions—that Cris had asked my father for my hand in marriage.
Wedding Design Inspiration We wanted to create a scene that felt comfortable and emulated our personal style and the things we hold dear to us—family, friends, good food, music, the outdoors, and lots of love. We joked that our wedding looked like a glorified version of our home—very Bohemian and worldly and rustic with notes of antiquity and ethereal elegance.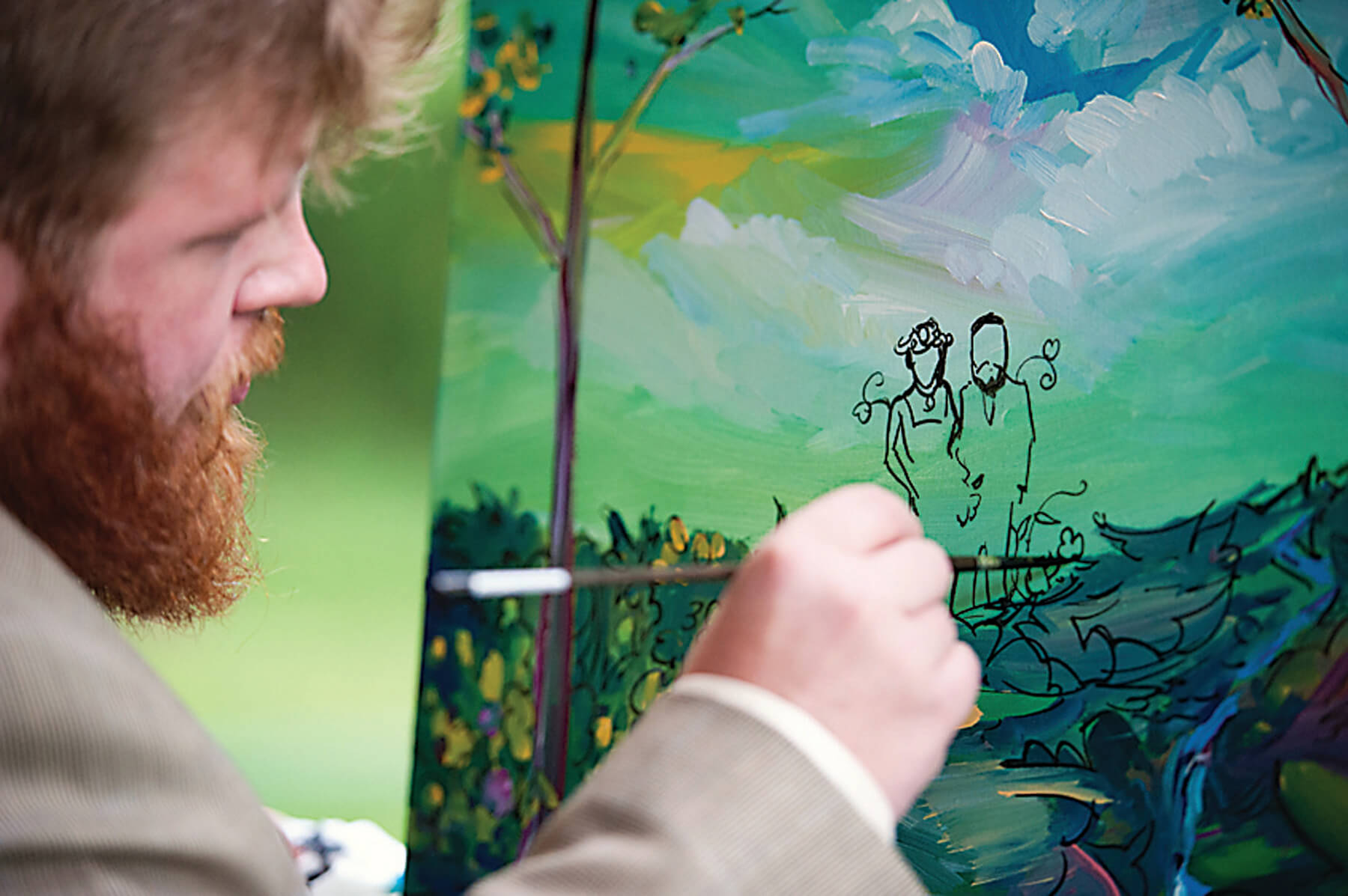 What Was Unique and Special About Your Wedding The setting—the beautiful countryside and rolling hills of my father's home, Milesview Farm, in Glyndon. The music—each collaboration of musicians for the ceremony, cocktail hour, and reception involved close friends playing everything from folky to bluegrass to NOLA funk. We also had a live painter, a very good friend of ours painting his interpretation of the ceremony as it was happening.
Favorite Details Tree swings that guests from age 3-70 enjoyed, local beer in cans from Union Craft Brewing owned by a groomsmen, custom CDs as wedding favors with a track of us singing together that we recorded at a close friend's music studio, The Bunker, in Cockeysville.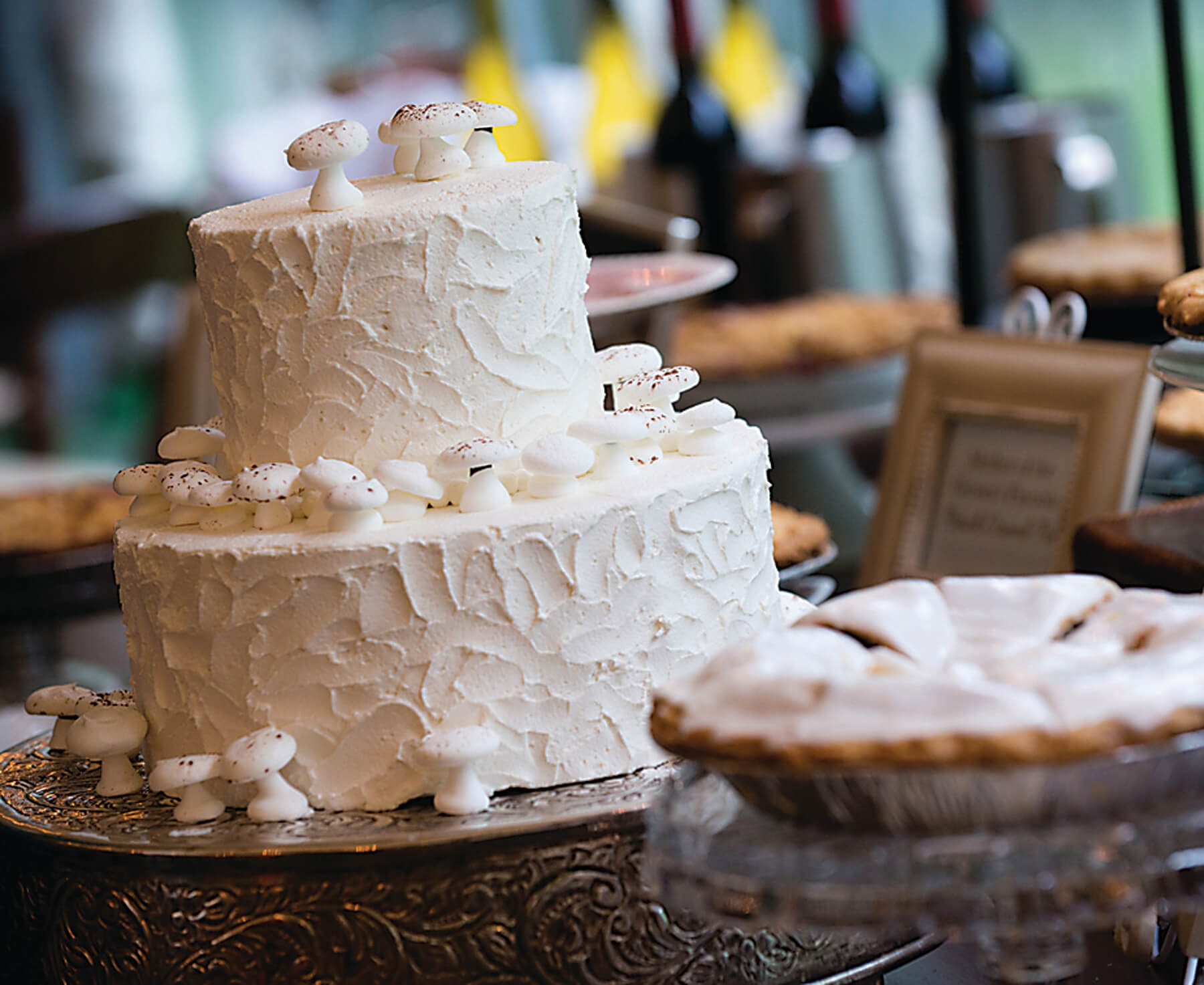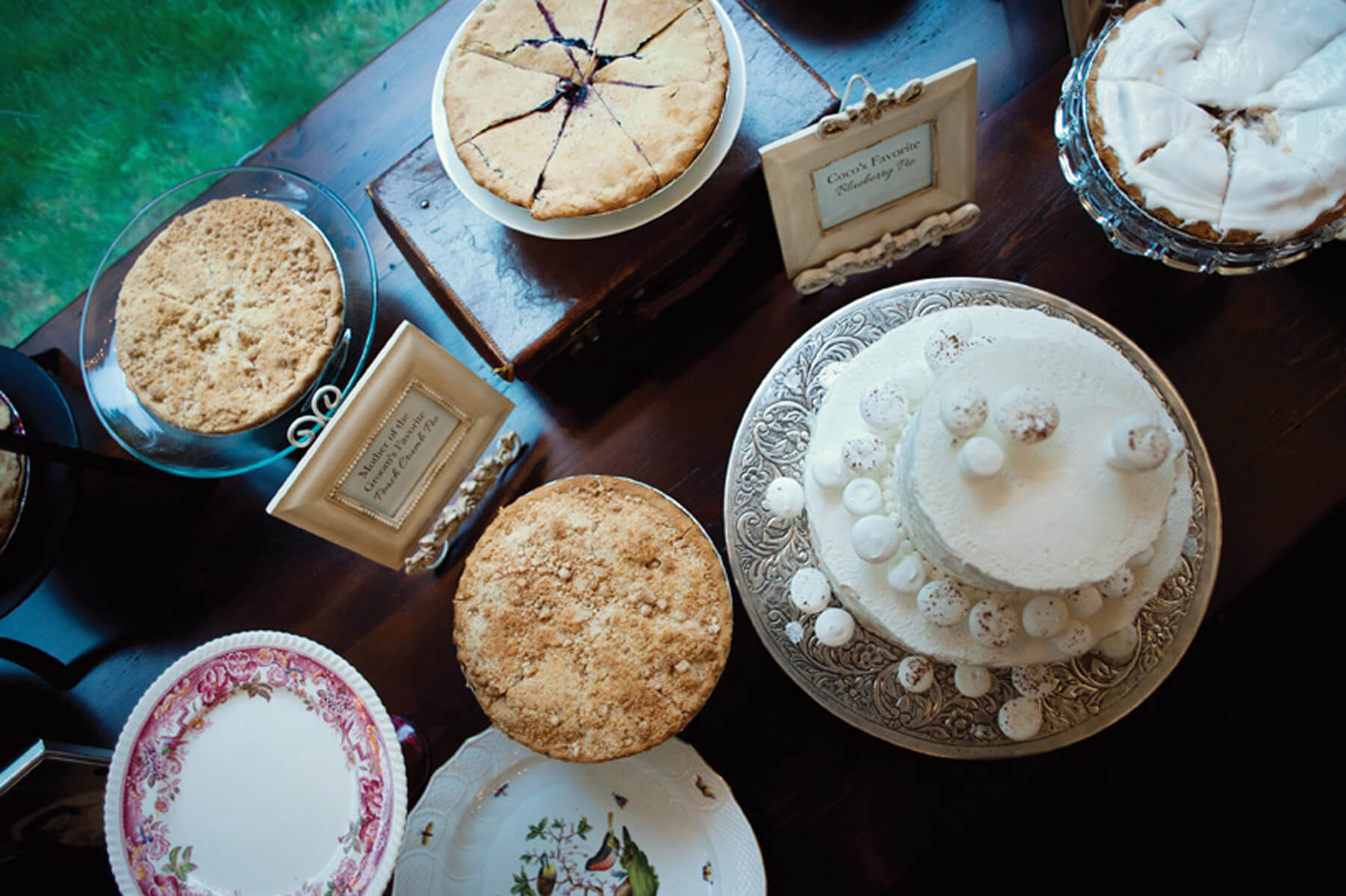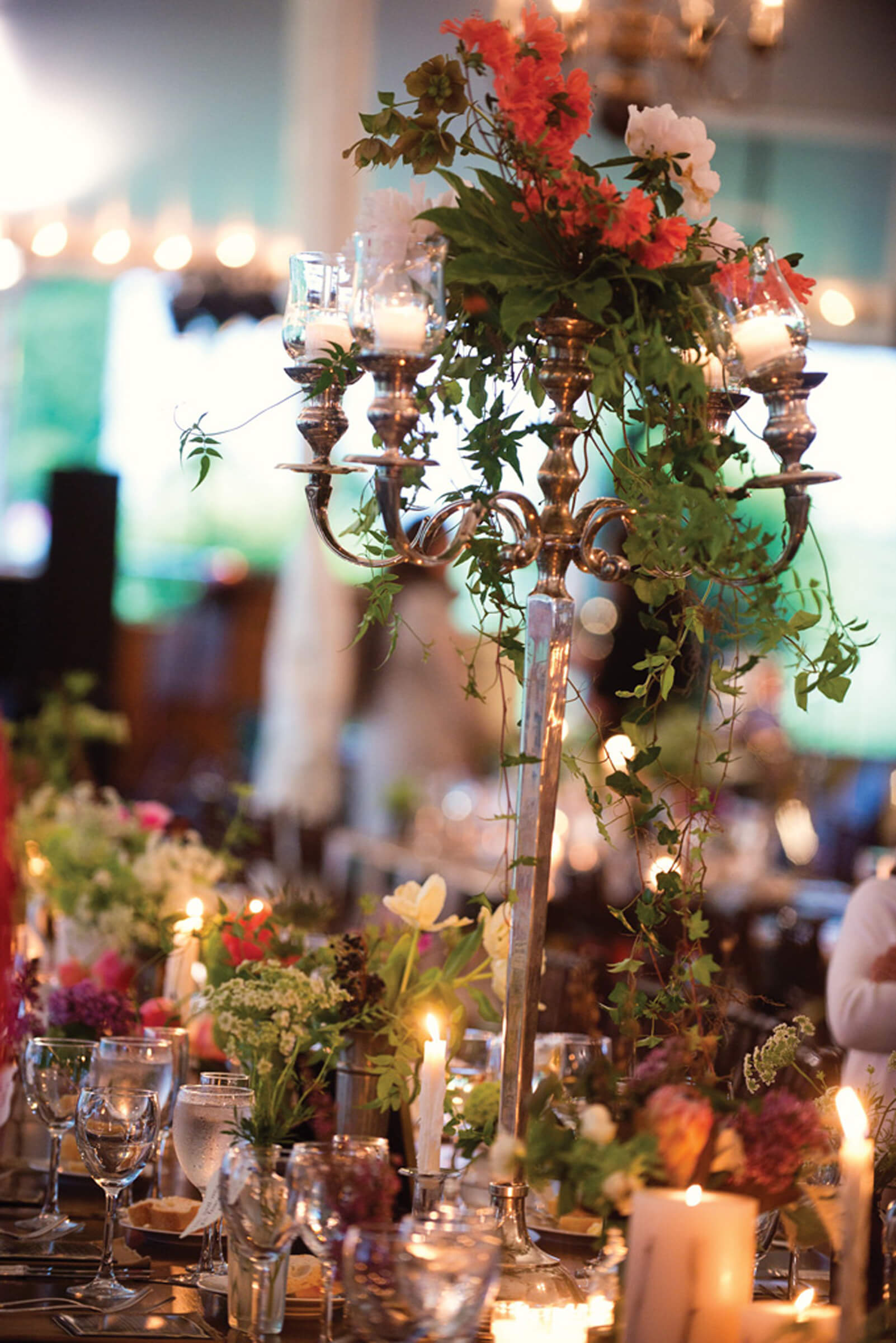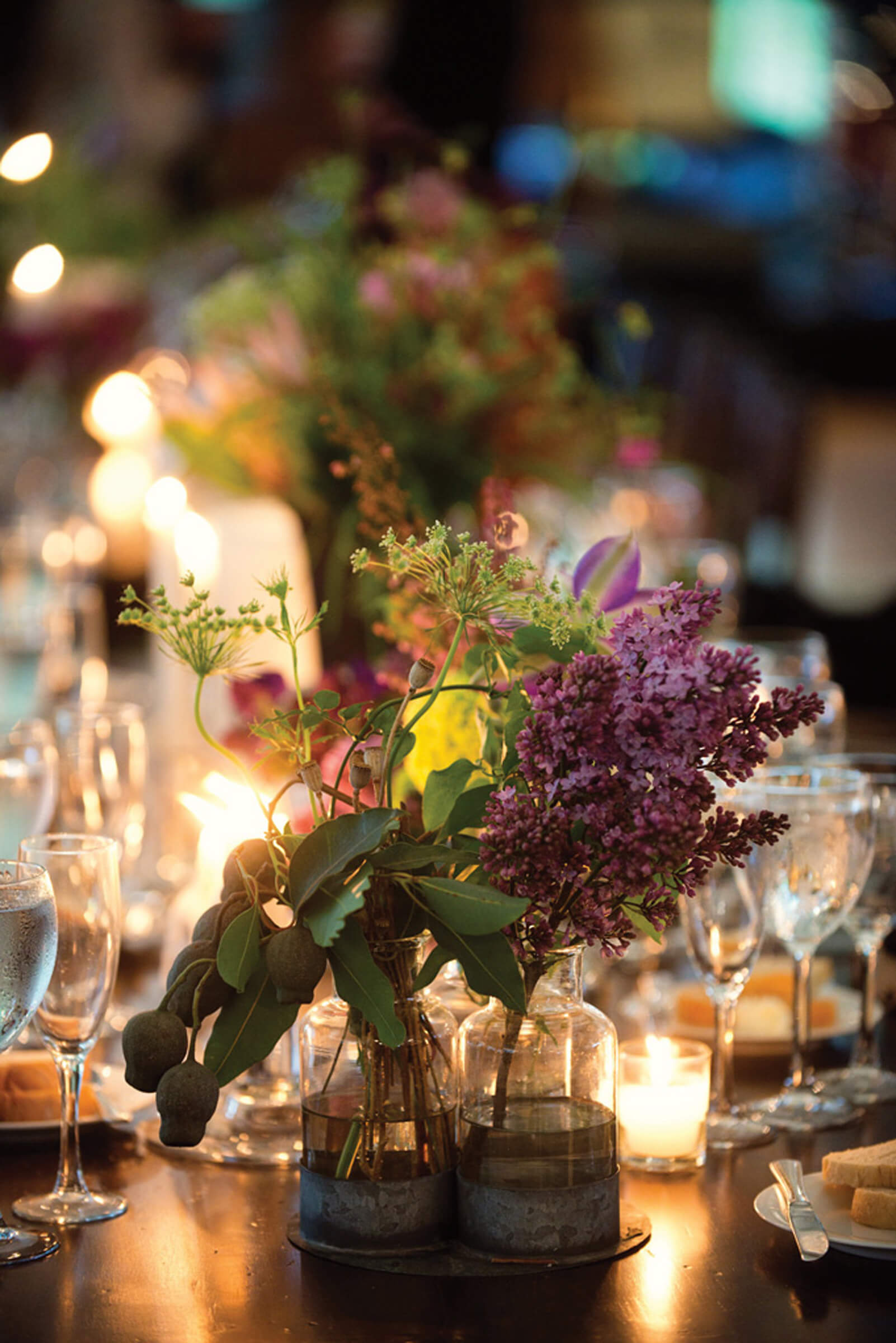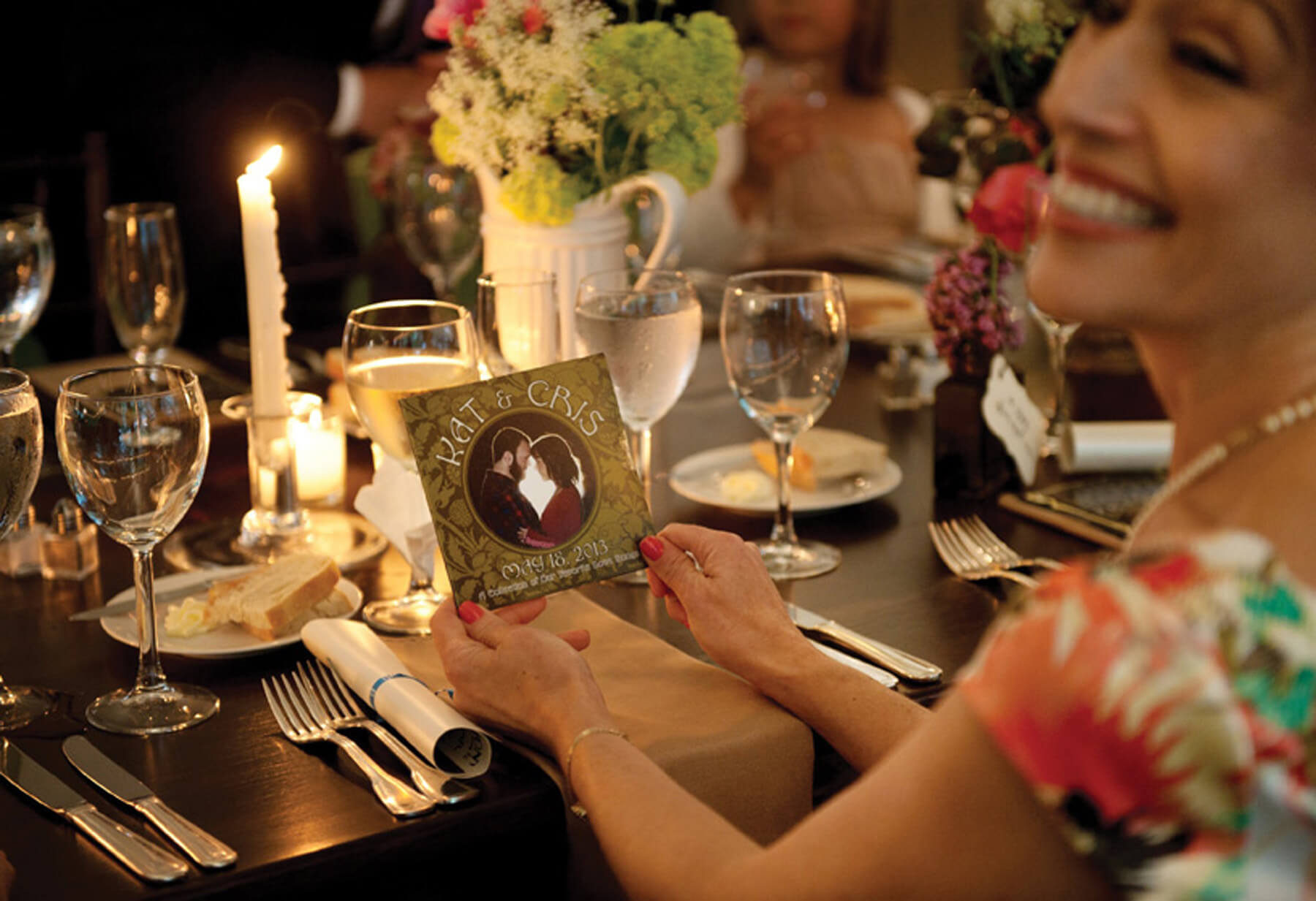 Most Unexpected Event on Your Wedding Day Cris took a moment to serenade me with a beautiful song of vows he had written for me.
Honeymoon Soul Island Villa in St. John Island. The villa was a gift from one of our friends. One of the most amazing trips we have ever taken.