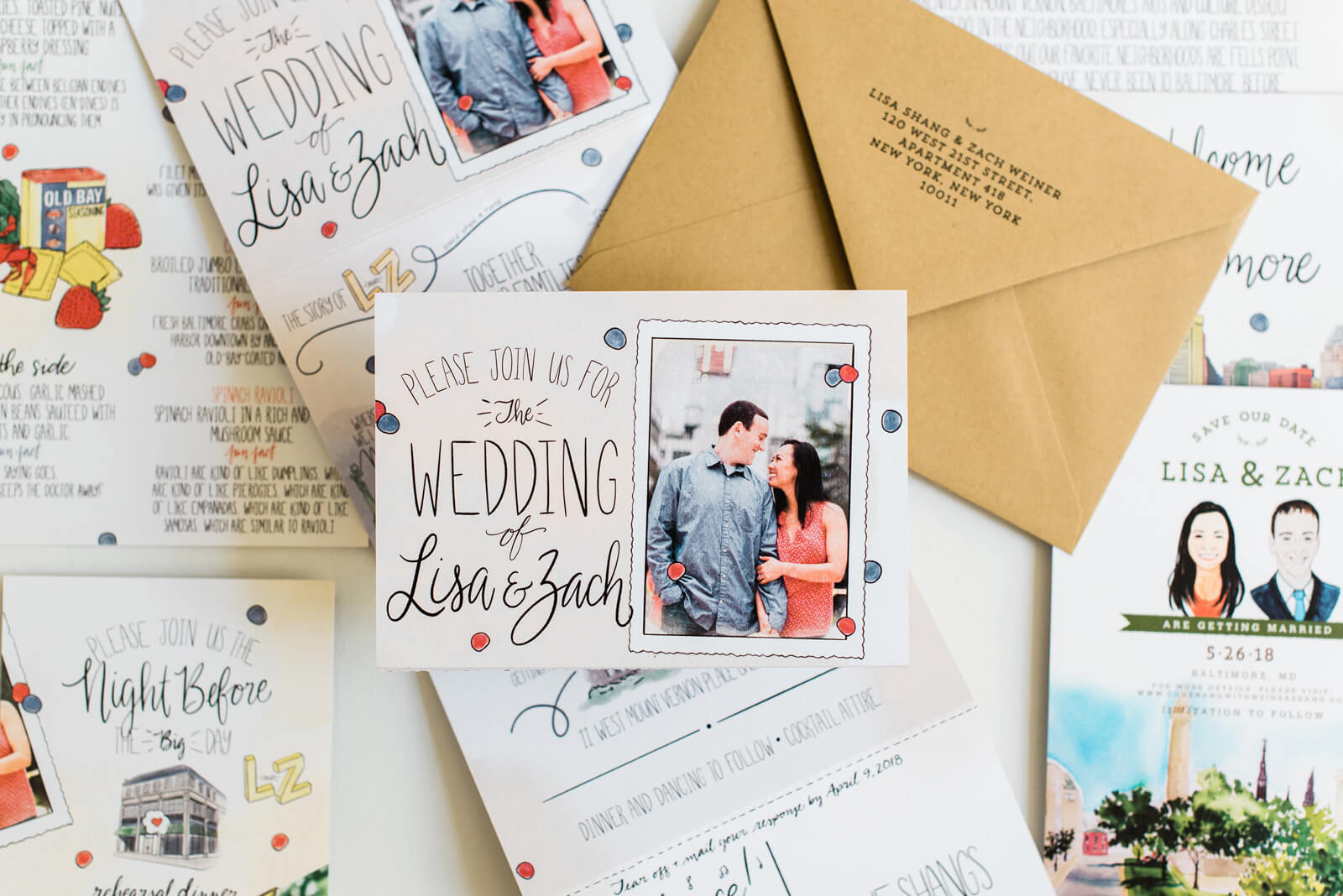 Occupations Lisa is a health policy data analyst; Zach is a financial advisor
Wedding date May 26, 2018
Number of Attendees 130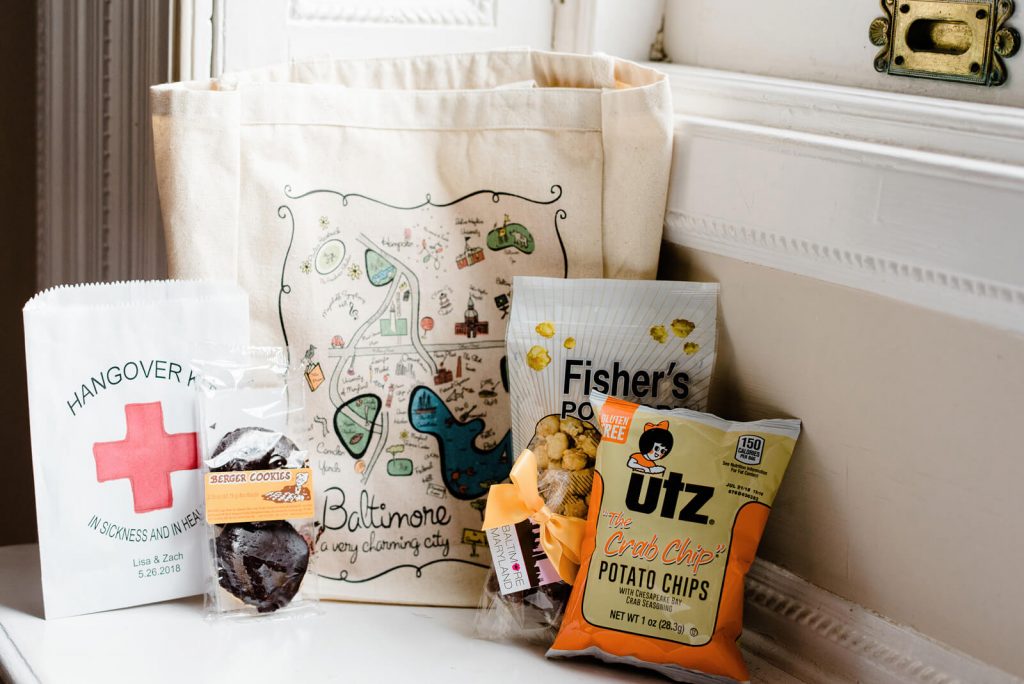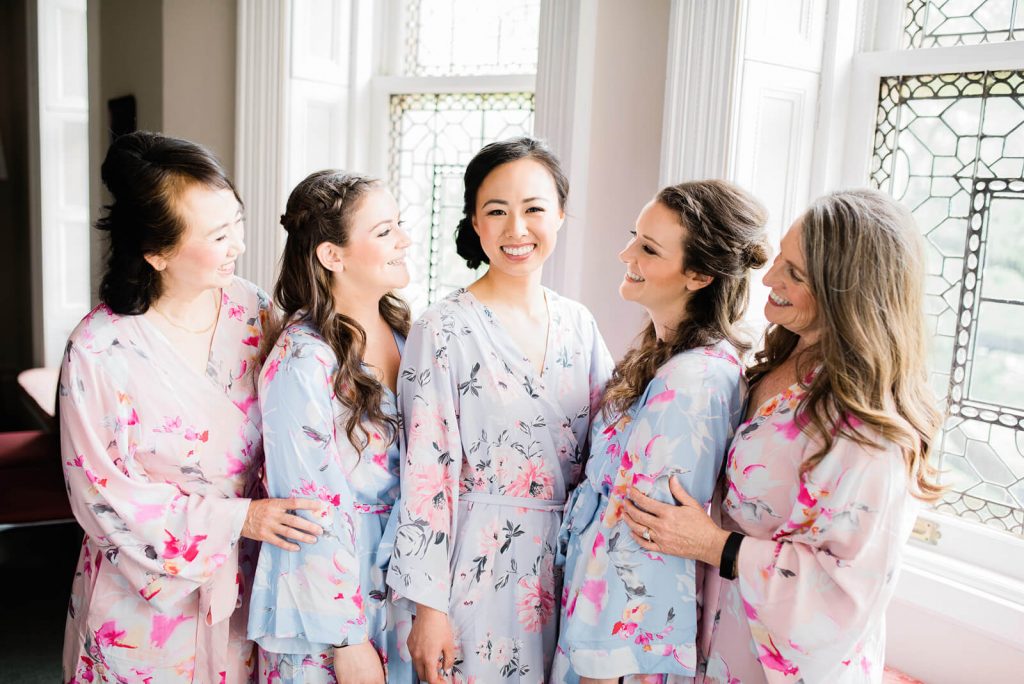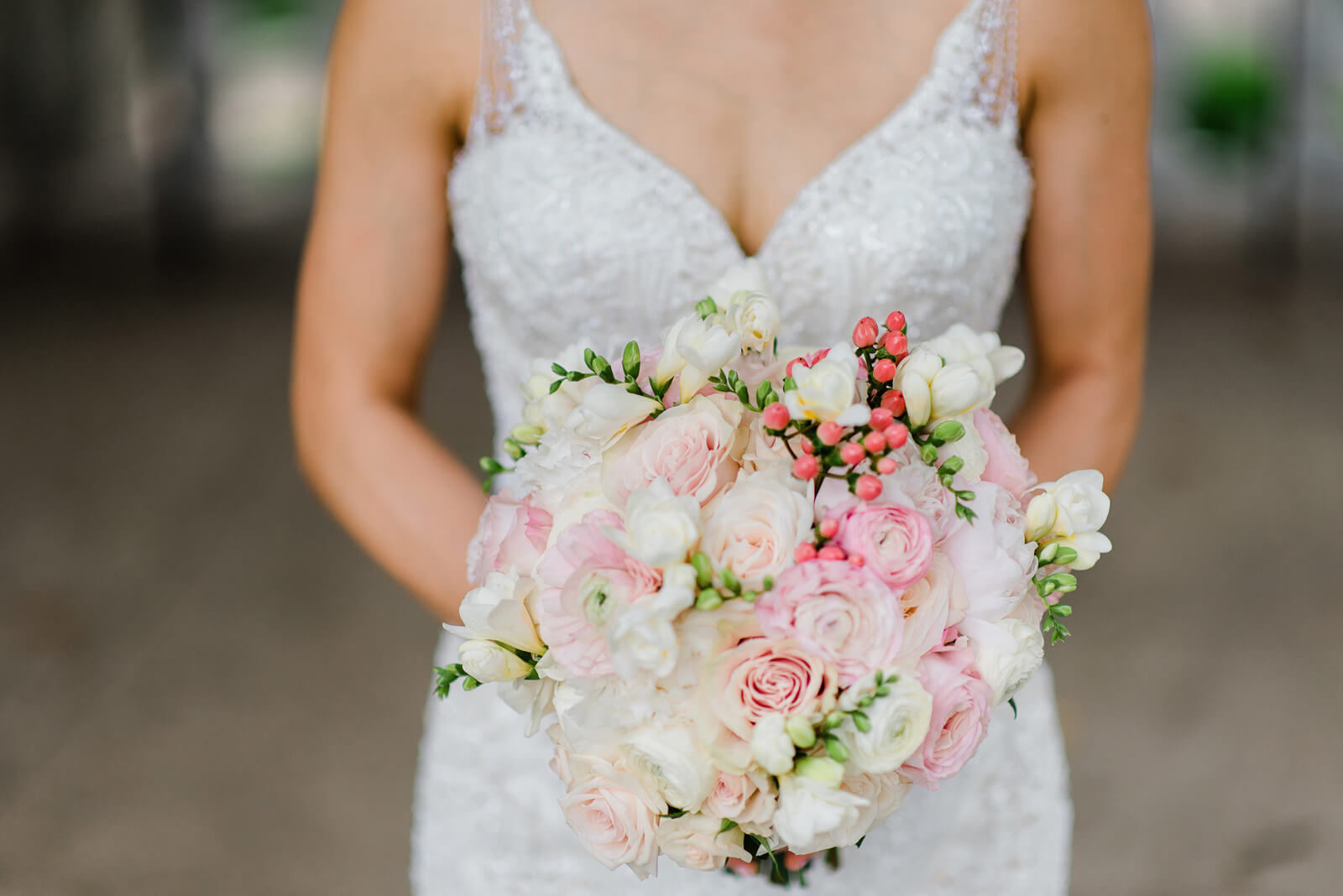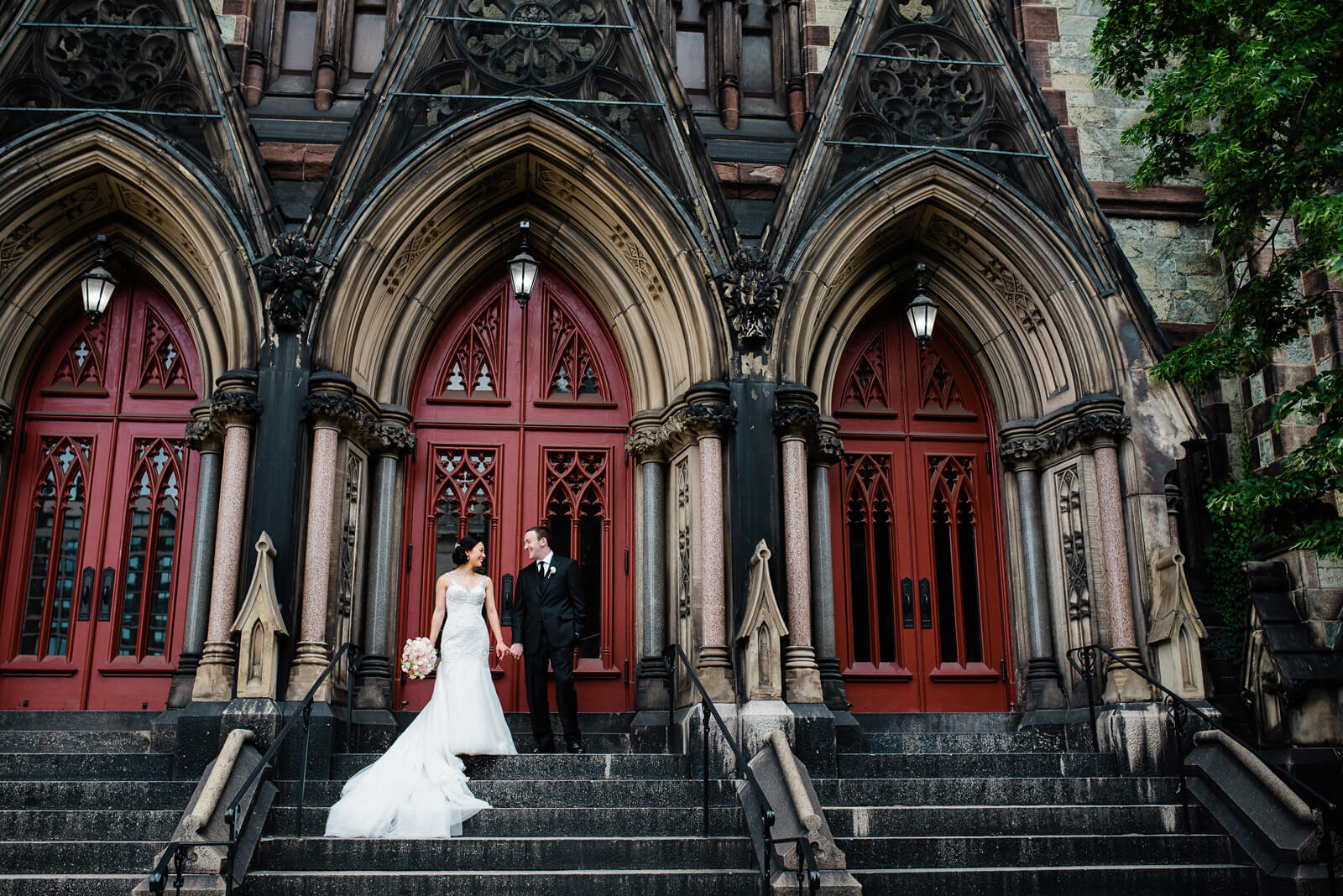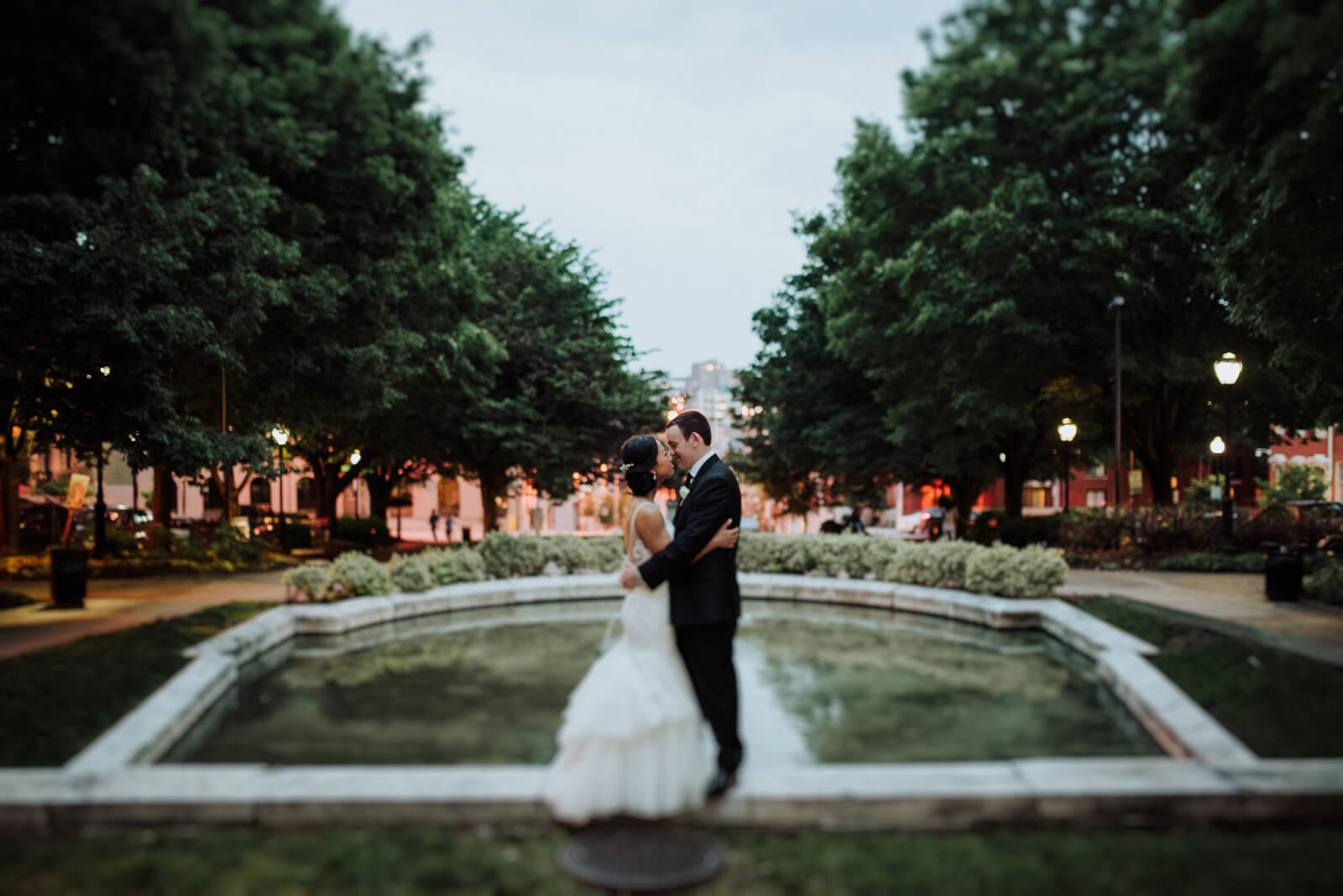 How You Met A long, meaningful glance from across the room, with music swelling in the background and the crowd noise fading into nothingness while the credits rolled . . . is not how we first met. In fact, the real story is even better, and such a romantic cliché that it's usually met with disbelief. Get this: on the first day of classes at Swarthmore College back in September 2008, we sat next to each other, accidentally, and maybe said one or two words to each other. A real storybook beginning. Over the next year and a half, we steadily became better and better friends, attending each other's athletic games and not-accidentally sitting near each other in classes. On February 14, 2010, we went on our very first real date ("real" meaning not the library or a fraternity basement). Even though Zach is allergic to sesame and hadn't eaten Asian food in years, Lisa convinced him it was a good idea to have Valentine's Day dinner at a Chinese restaurant called Margaret Kuo's. By not going into anaphylactic shock that night, Zach passed the rigorous survival test that Lisa uses on all of her future spouses, and the relationship was allowed to continue.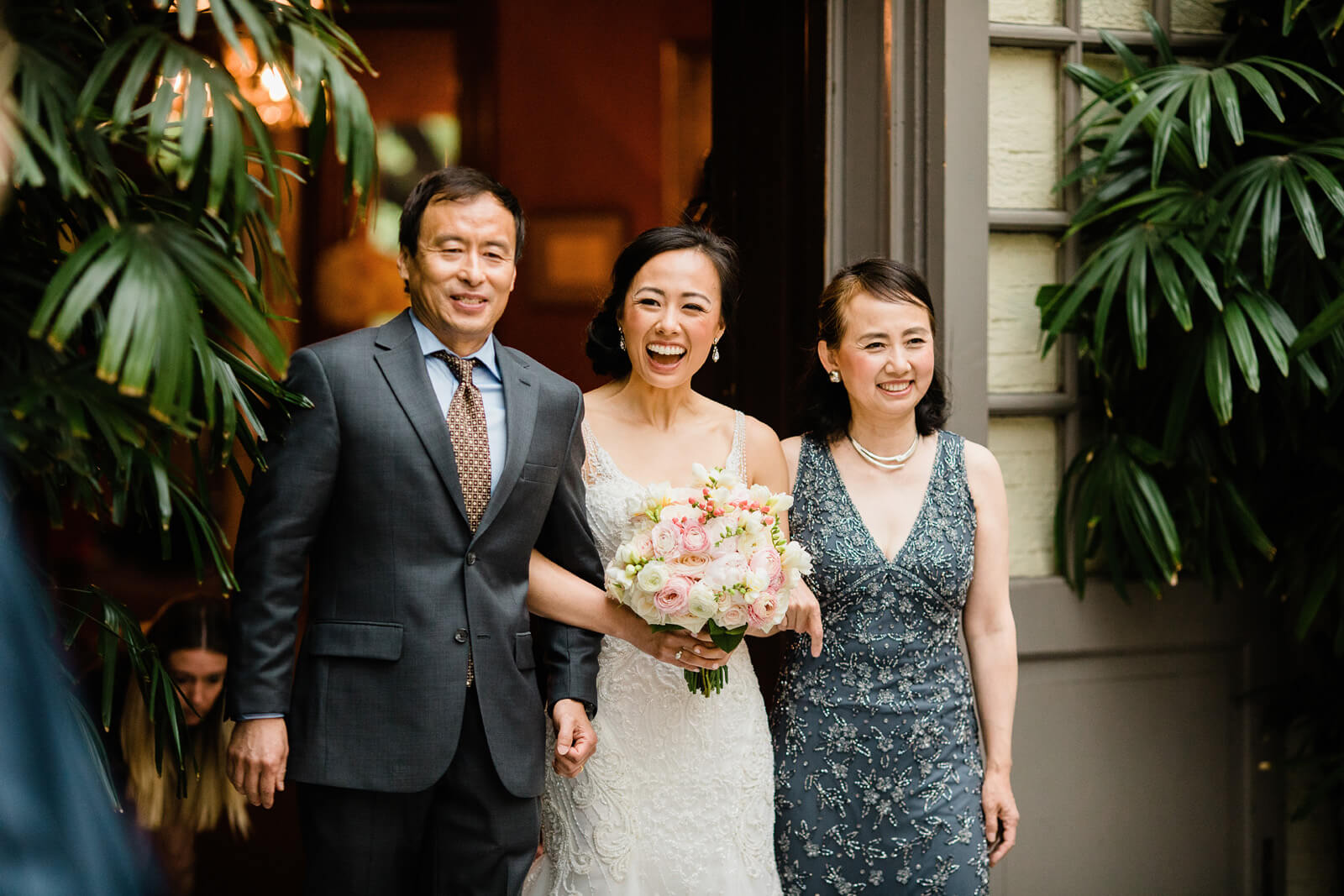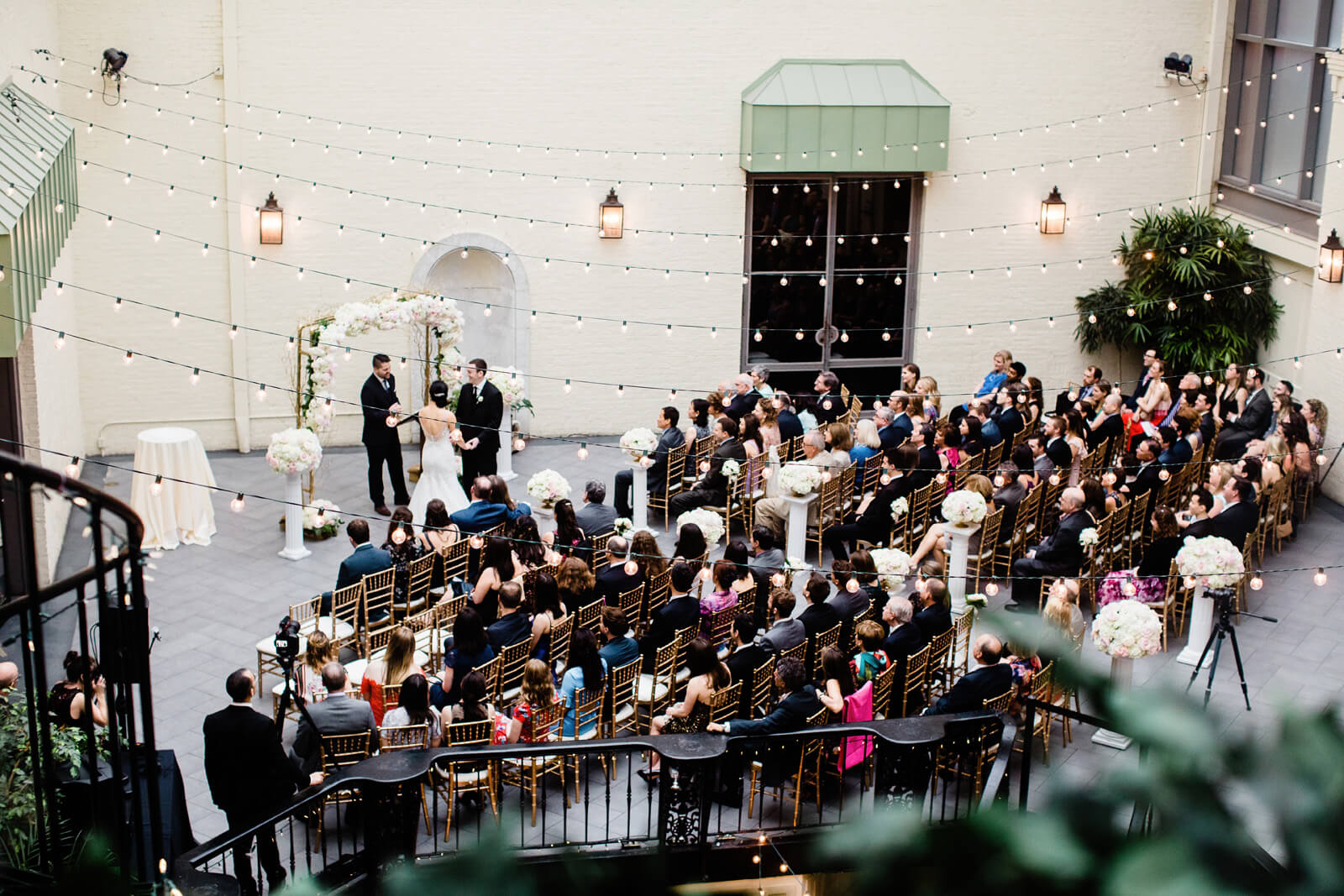 The Engagement It had been a lifelong dream to visit Austin, Texas, ever since we found really cheap flights in January 2017. We made a vacation of it and travelled down to the Lone Star State for some big skies, southern hospitality, and barbecue. When you make a list of Lisa's hobbies, "waiting in long lines for delicious food" is near the top, so on our first morning we stood in line for Franklin Barbecue, one of the best BBQ spots in the world. Although it has nothing to do with the proposal, Lisa always includes the food part while telling the story, and this is no exception.
After eating several pounds of brisket together, Zach (who had successfully smuggled the ring through LaGuardia airport security and had been nervously guarding it for several days) was outright terrified of having the ring in his pocket any longer. He somehow convinced Lisa to go down to the scenic river in the middle of the city to "walk off the barbecue," which is either a scene in a mobster movie or a romantic gesture (or both, I guess). Zach was keeping his eye out for dry spots so that the proposal wouldn't end up taking place in a puddle; Lisa thought he was being weird for constantly stopping to tie his shoes. But it wasn't enough to ruin the surprise, and when the moment finally came, Lisa fought back the happy shock and said the words every guy wants to hear: "Is that for me?" After several more clarifying questions, Lisa finally agreed to marry Zach, which you probably already knew, since you're reading about our wedding.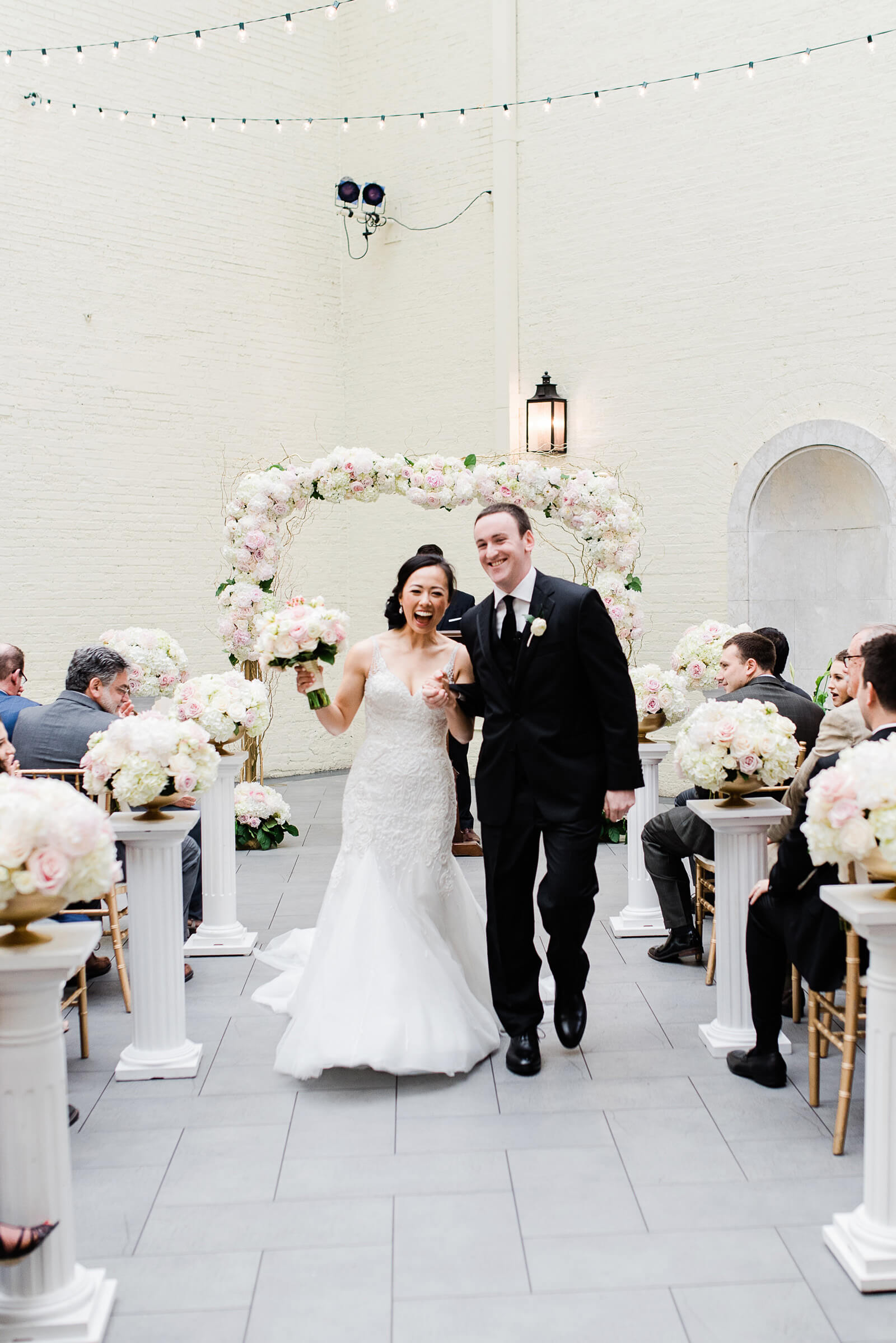 Wedding Design Inspiration The Engineers Club is a beautiful venue on its own and is perfect for a black-tie wedding. We really wanted a wedding that complemented the gorgeous space but felt the opposite of a black-tie wedding with a very chill and relaxed vibe.
To reflect that less-formal feeling, we tried to make our invitations and paper products really fun with watercolor illustrations, thought bubbles, and fun facts on the menus. We owe a lot of credit to our invitation designer, Natalie Leroux at Studio Eighty Seven, for creating our paper products to show our low-key (aka not very fancy) personalities while also respecting the look of The Engineers Club. She's amazingly talented and produced the exact invitations and day-of materials we had in mind.
For our florals and table settings, The Engineers Club ballroom has this beautiful red wall with lots of gold accents, so we chose soft blush and light pink flowers to balance out those strong red tones. In addition to the florals, Ann's Garden added so many wonderful candles to romantically light the space. Our ceremony was in the atrium which was our favorite room because it's filled with natural light, greenery, and those perfect bistro lights. We didn't even know the atrium was our ultimate ceremony design inspiration until we saw it.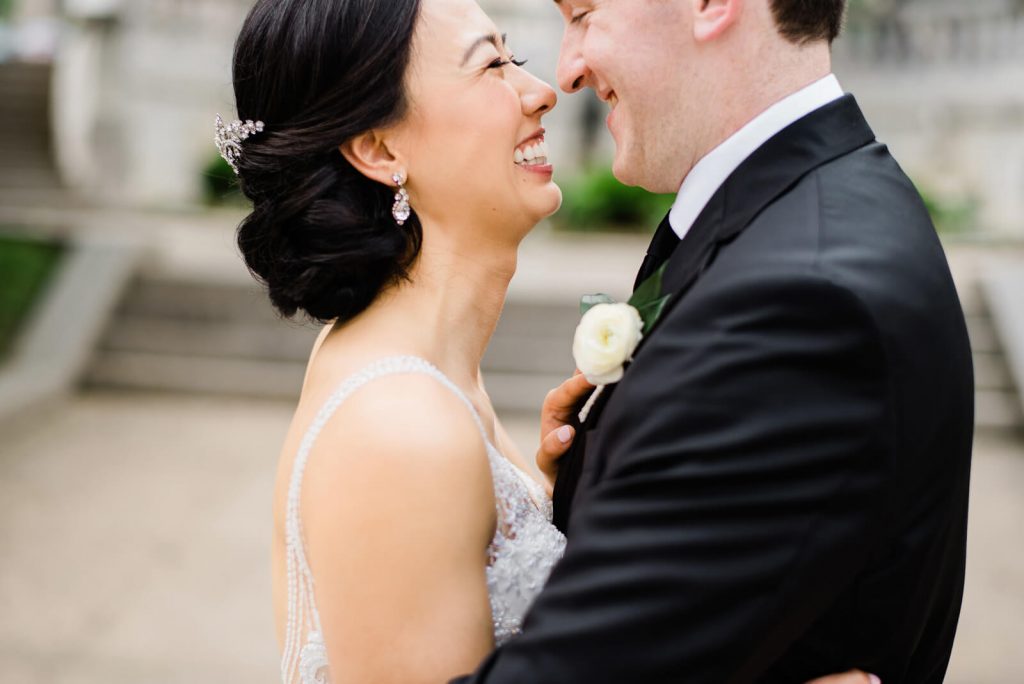 What Was Unique and Special About Your Wedding Day A lot of people have heard of unity ceremonies, but we had our own twist on the idea. Instead of lighting candles or combining sand, we each picked a beer from Union Craft Brewing (it's fittingly called "Union"—it couldn't get any better). Zach chose the Duckpin, a Baltimore original like himself, and Lisa had the Anthem, an All-American classic. We poured our different beers into a single glass, while our friends and family looked on in horror/admiration. Then, to signify that our lives were coming together (and to get a head start on the party), we drank the combination beer.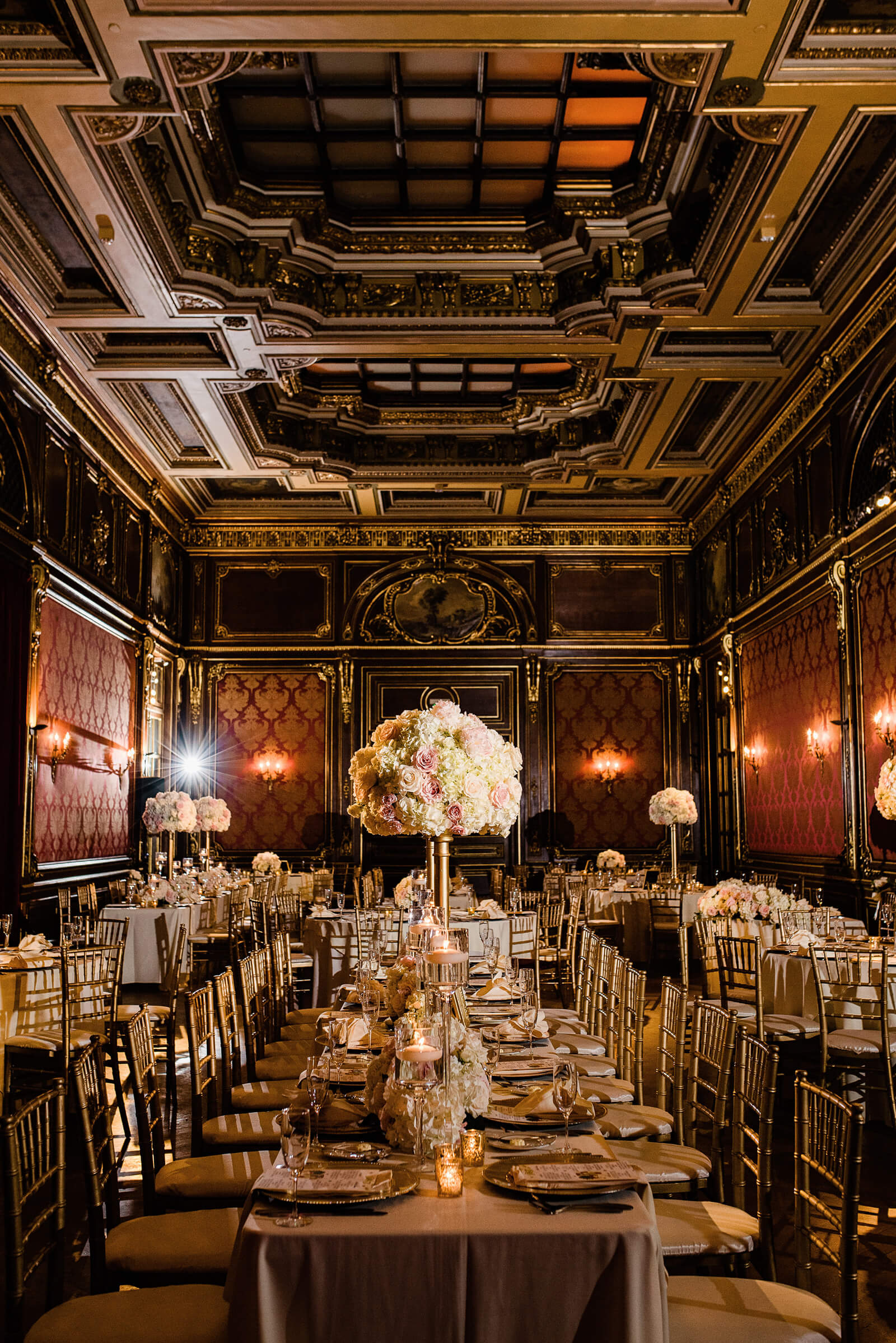 Favorite Details For our escort cards, we printed out pictures of ourselves with each of our guests and hung them with clothespins to an open frame. It was obviously a bit labor intensive finding all those pictures, but it was fun reliving some old memories and we loved adding this personal touch. If we didn't get to talk to someone as much as we would have liked during our wedding, we hoped that the picture reminded each person of a fun time we spent together and showed how much we value our friendship.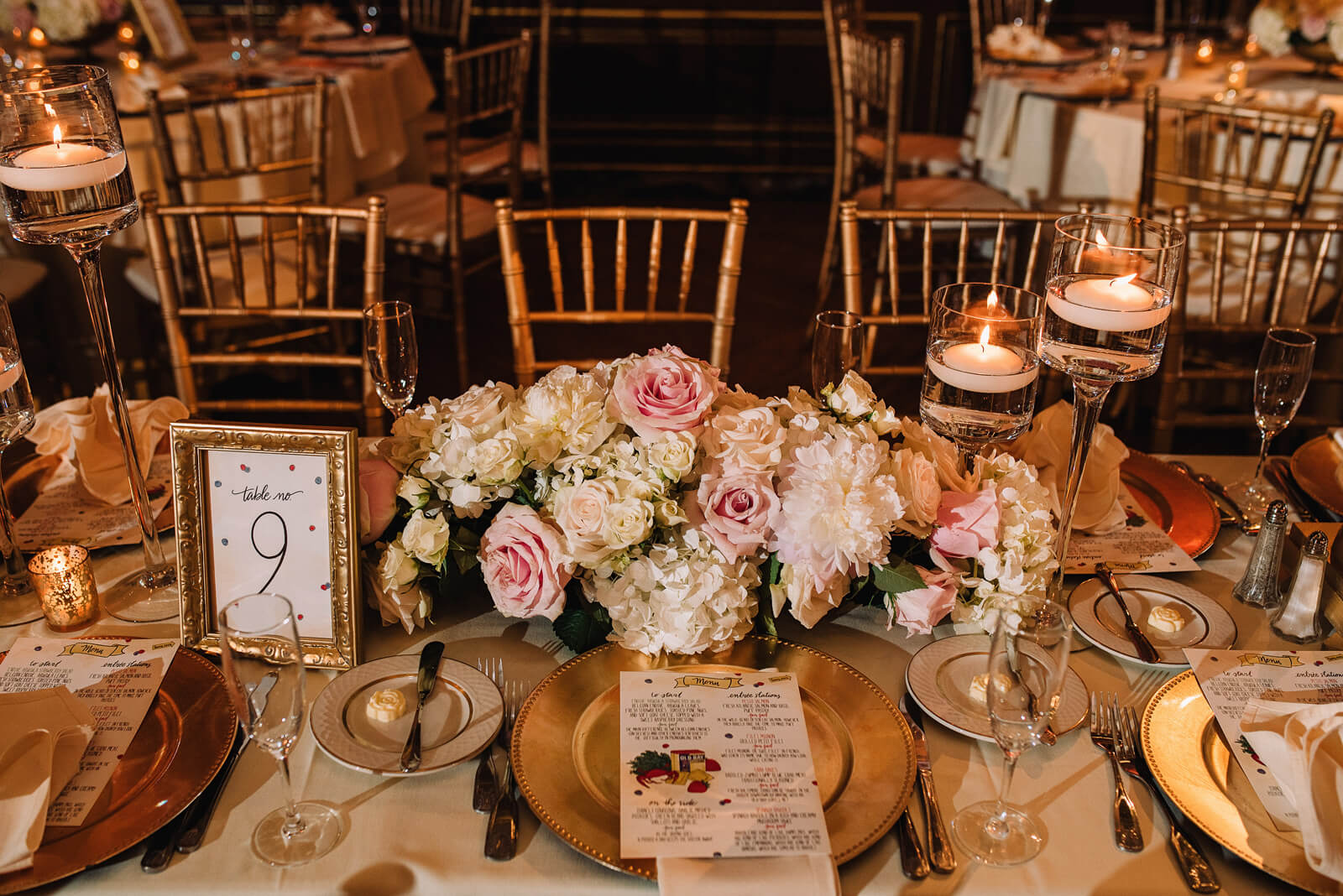 Most Unexpected Event On Your Wedding Day We would say that all of Zach's friends showing up less than a minute before the ceremony, but that really wasn't unexpected. The actual most unexpected event still had to do with Zach's friends. We were both athletes at Swarthmore, so there were a lot of former Swarthmore athletes at our wedding. The current Swarthmore baseball team was playing in the D3 NCAA World Series during dinner, and the former baseball players at our wedding as well as other Swarthmore athletics enthusiasts streamed the game while they ate. When Swarthmore won, it added another layer to the celebration!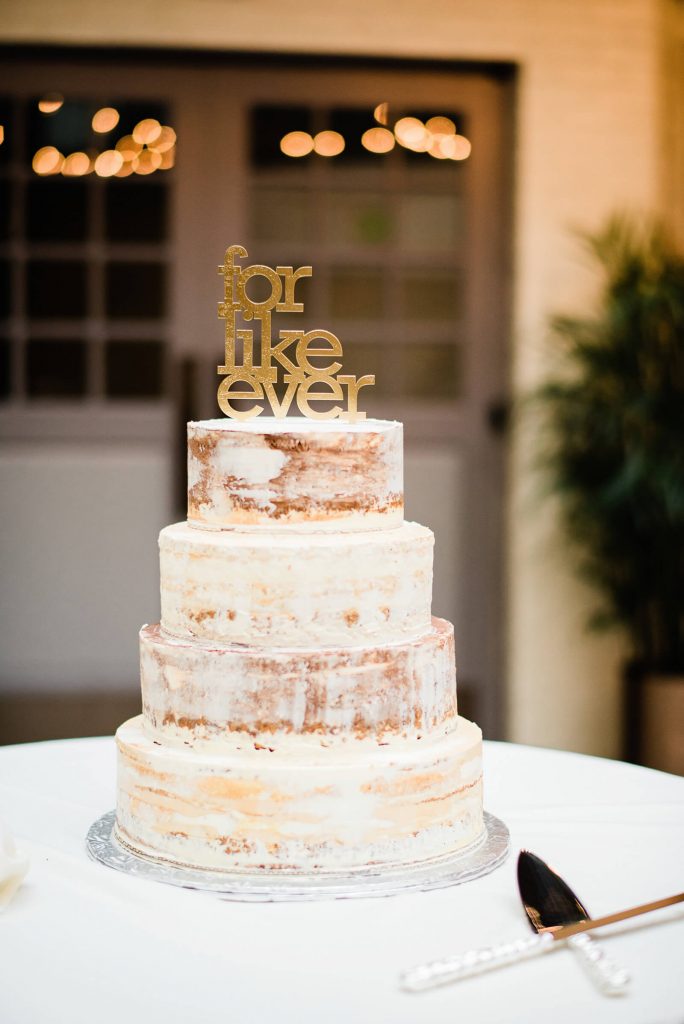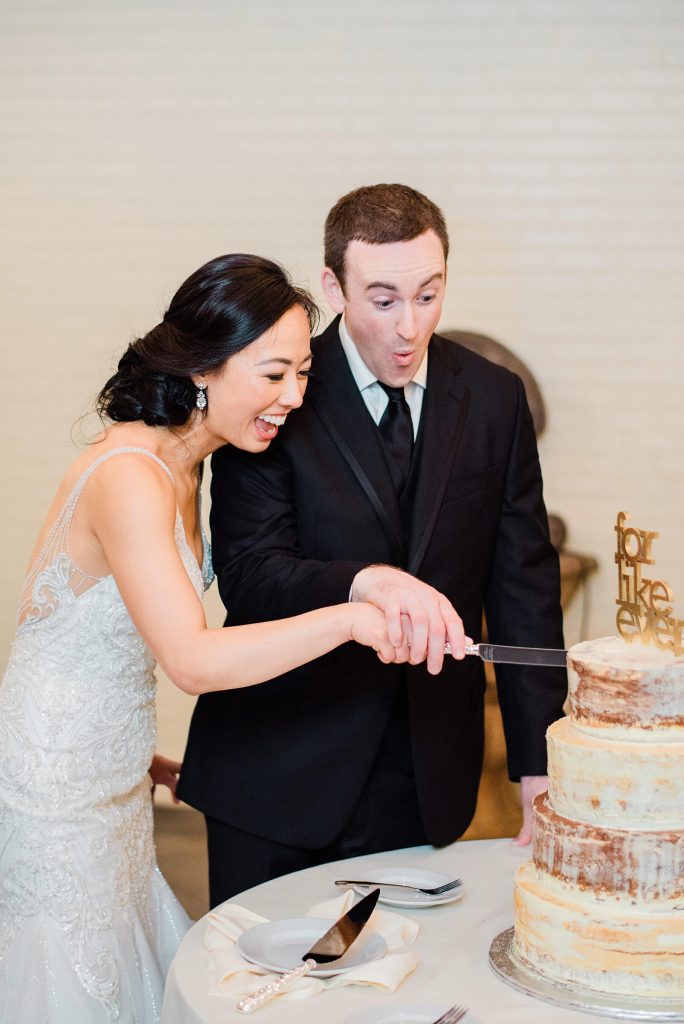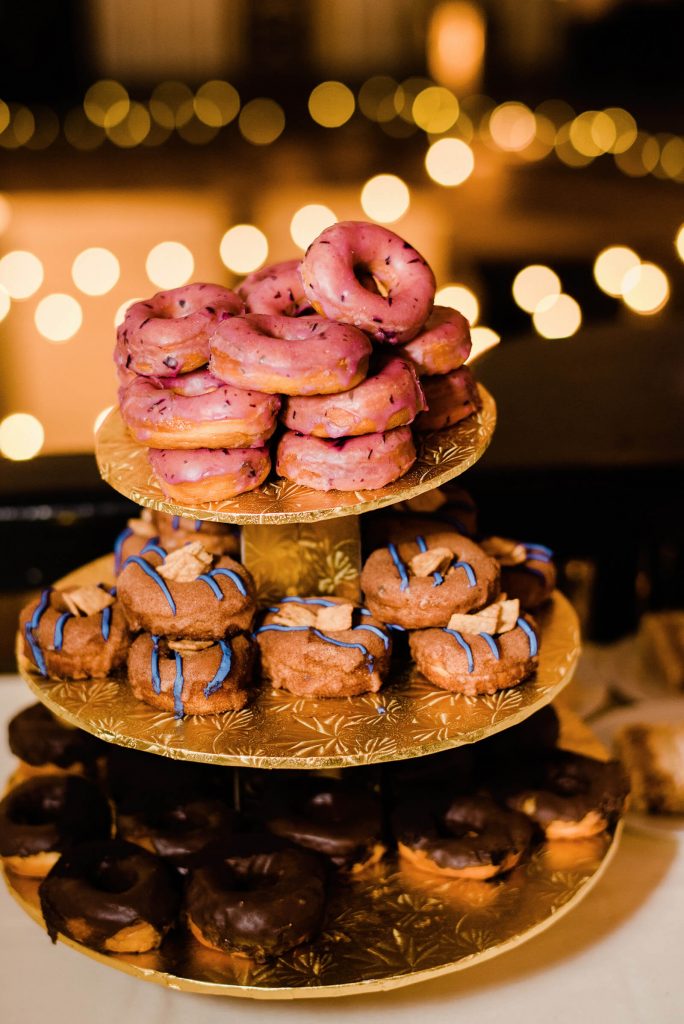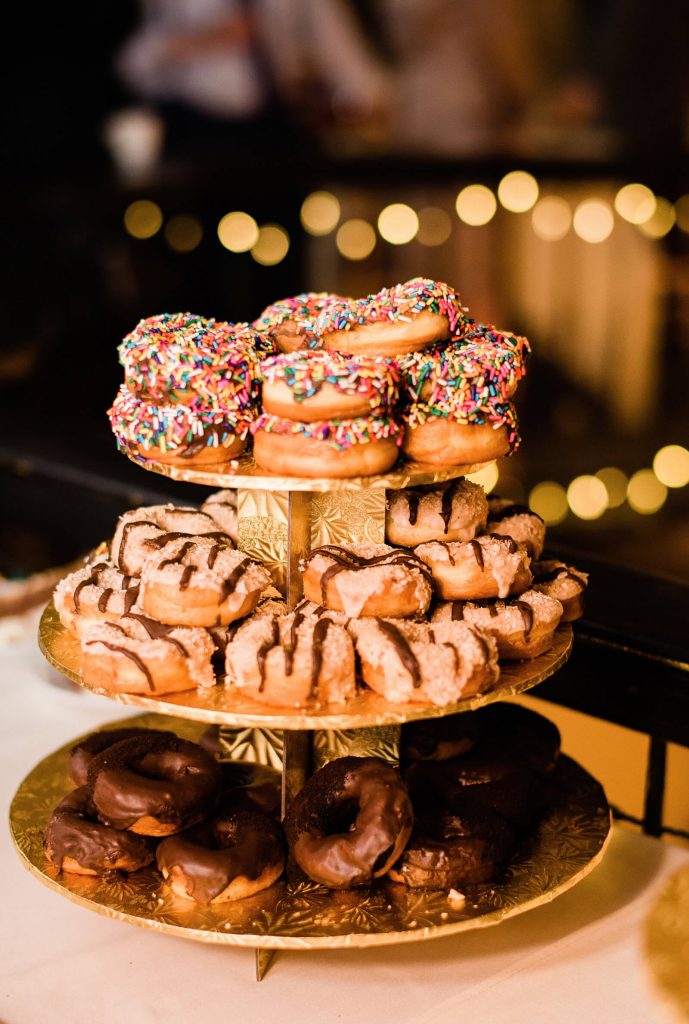 Lisa's Piece of advice I found two resources invaluable for wedding planning: Instagram and The Big Wedding Planning Podcast.
I loved following many Baltimore area wedding planners, photographers, and venues on Instagram. Not only did the pretty pictures give me ideas for creative designs and unique details, but I also learned which vendors the planners really trust because I saw their names come up over and over again.
I discovered The Big Wedding Planning Podcast about two months before our wedding, and I only wish I knew about it sooner. It's hosted by two experienced wedding planners and there are so many useful and entertaining episodes about budget, wedding day schedule (three full episodes devoted to the wedding day schedule), writing your own ceremony, and tons of other salient advice. Also, bonus podcast recommendation – if you're looking for a hilarious wedding related podcast that will remind you wedding planning is not your whole world, check out Wedding Confessionals.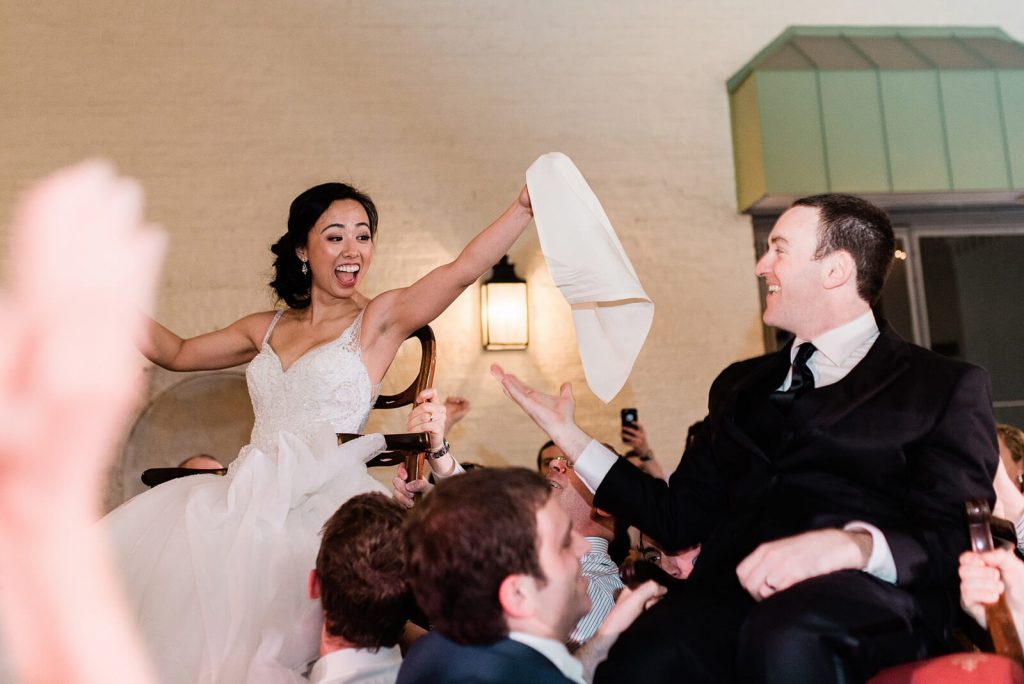 Zach's Piece of advice for non-planners Your wife/husband-to-be is making hundreds of mentally draining micro-decisions for this day, so if you're asked for an opinion, give one—and  at least pretend to care. Our system was that the two of us had three votes (Lisa had two, and I had one). Lisa could make any decision she wanted to by herself with her two votes, but if she was split, then I got the tiebreaker. I got to help decide a bunch of things Lisa was unsure about, and helped eliminate some unneeded stress, or so I like to think.