This originally ran as a Local Love in the 2017 issue.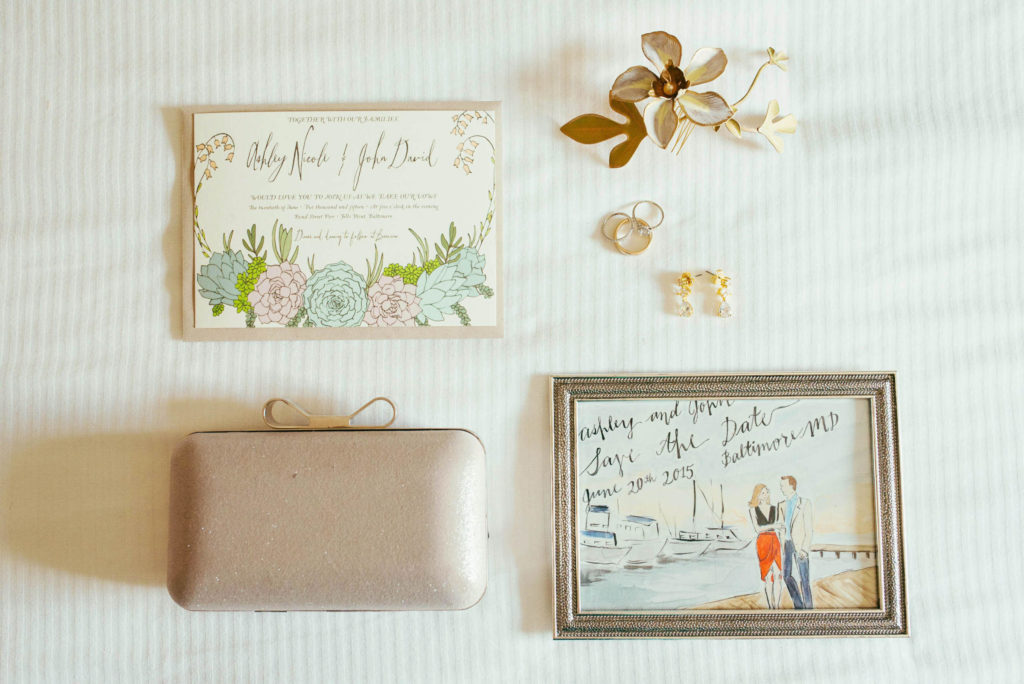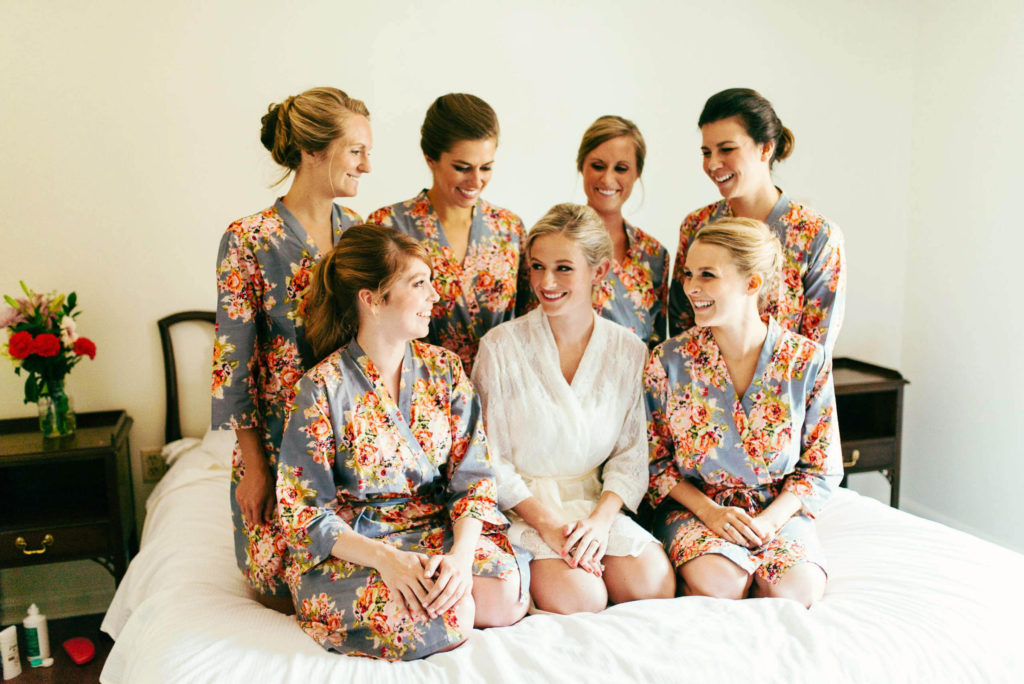 Wedding Date June 20, 2015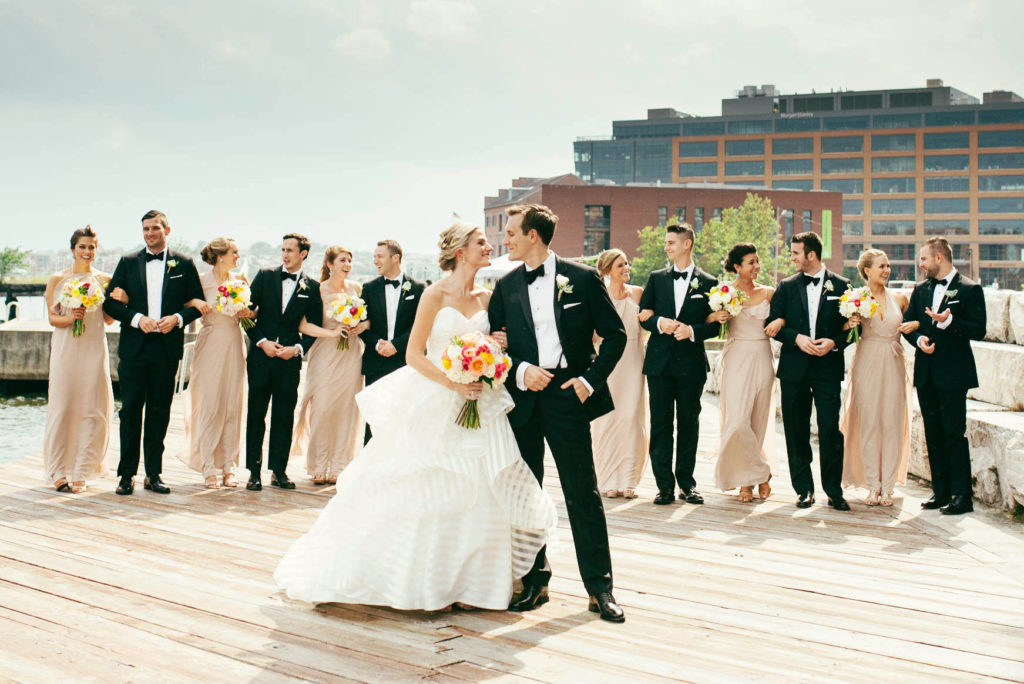 Ashley Abrahams's and John Ruff's first meeting was in Federal Hill, where John would Razor-scooter those tight streets between their homes. And they spent a lot of time in Fells Point, falling in love at V-NO Wine Bar and wandering the cobblestone streets.
But their engagement happened out of the city, when, after three years of dating, John recreated one of their dates, first kayaking at Gunpowder Falls State Park, then heading to Boordy Vineyards. John had put the ring in the bottom of a cooler and tried to convince Ashley they should picnic first and then do the tasting, but she insisted they do the tasting first. So, John reluctantly left the cooler (with the ring) on the hill. Eventually, they returned to the cooler. And she said yes.
"We knew we wanted to get married in Fells Point," says Ashley. "We have a lot of really great memories in Fells. It just felt like the right place for us to get married. We fell in love in Baltimore."
They picked the Bond Street Pier for their ceremony and Barcocina for their reception. They kept the guest list to 70 and watched all their favorite people eat tacos together, laugh, and dance.
The weather was uncooperative—it rained before the ceremony and there was a heavy downpour during the reception—but the skies cleared with just enough time for the seats to be wiped down, the guests to assemble before the gorgeous skyline, and Ashley to walk down the aisle to "Here Comes the Sun."