This originally ran in the 2016 issue as The Back Story.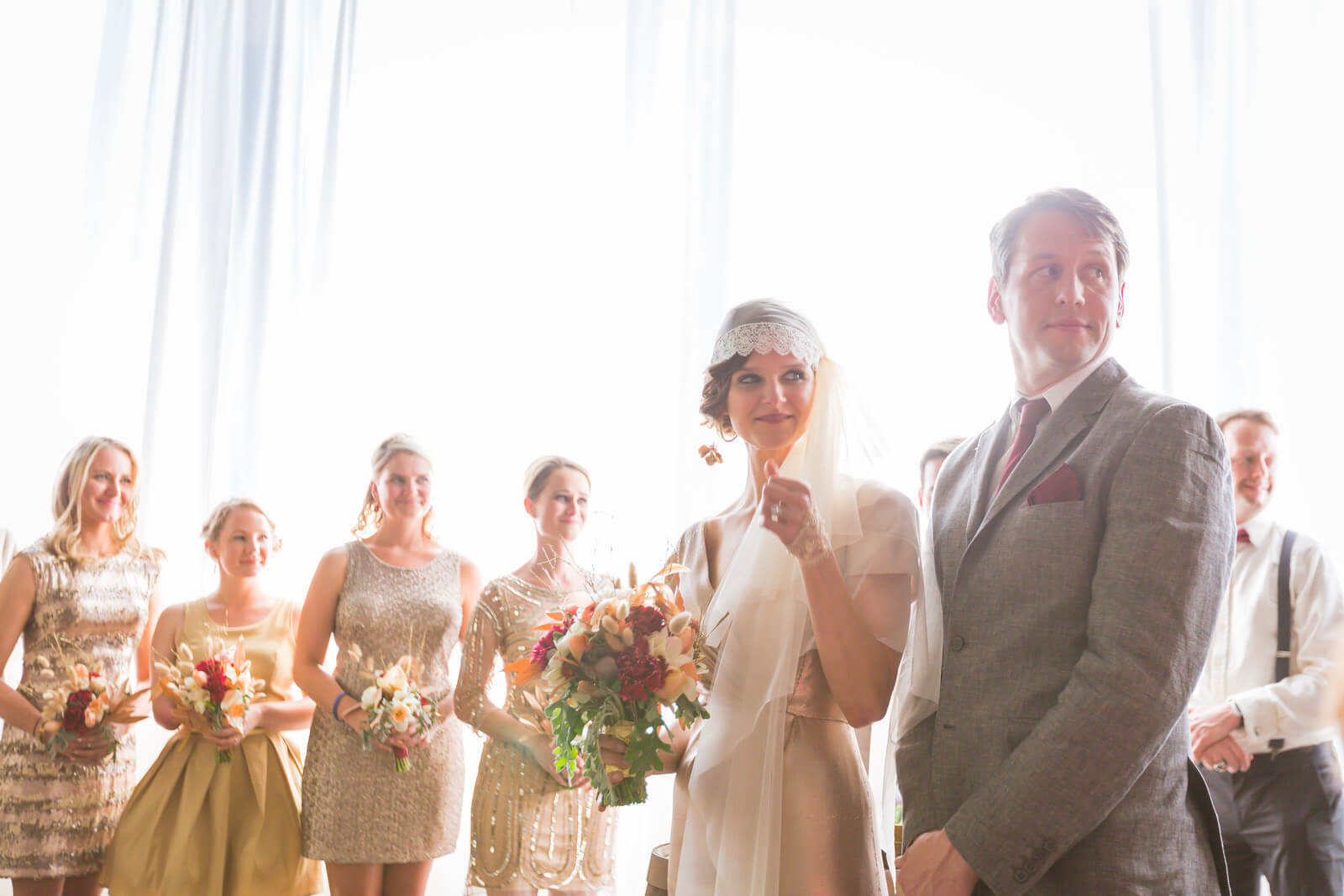 WEDDING DATE April 11, 2015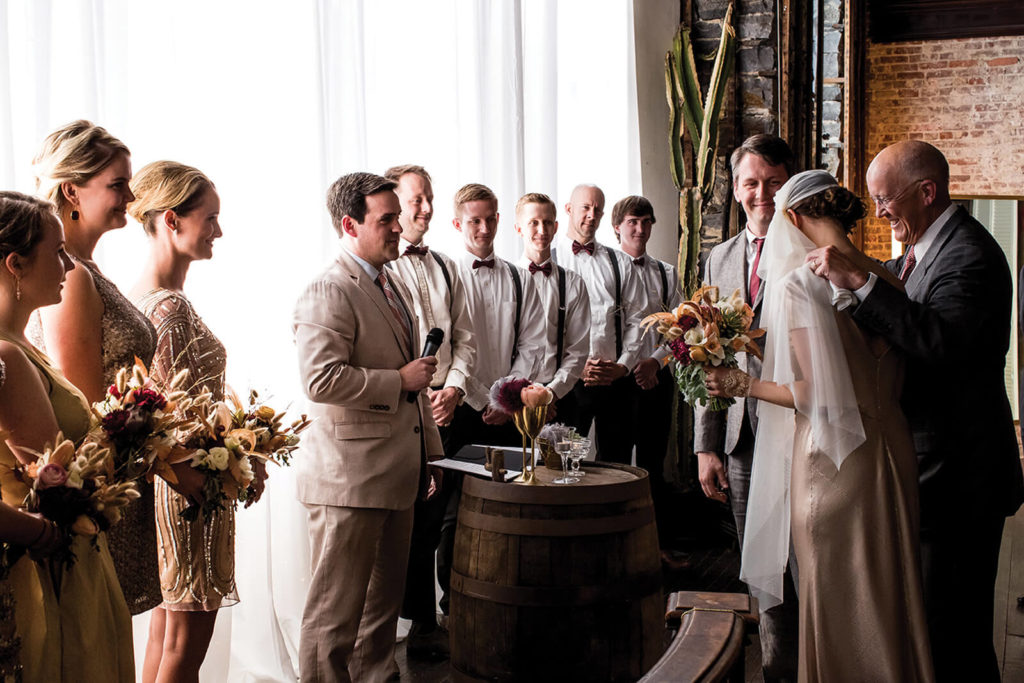 Will and I were married at the 2640 Space in Charles Village. It's special to us because it was the location of the first-ever Baltimore Rock Opera Society (BROS) performance. The BROS is a homegrown DIY theatre group founded by a bunch of Goucher College buddies that we have been active in for years. Will and I love working on creative projects together, and our wedding was no exception. We had such a blast planning it as a team and coming up with all the little touches that made it unique to us. We decorated our long banquet-style tables with curios we had spent the year collecting at different thrift stores. Guests received telegram-style invitations and we designed escort cards with scratch-off stickers that corresponded to vintage cash-register signs on each table. Our attendants were dressed in handmade Camden Yards usher uniforms, complete with spray bottles and towels to wipe down seats. And Natty Boh and popcorn were served out of a 19th-century washing machine as guests arrived at the ceremony. Instead of a traditional champagne toast, we had a "cinnamon toast," with miniature bottles of Fireball. And for our guest book, we had custom-made Mad Libs, along with a Polaroid camera for guests to snap a photo and paste onto their Mad Libs cards.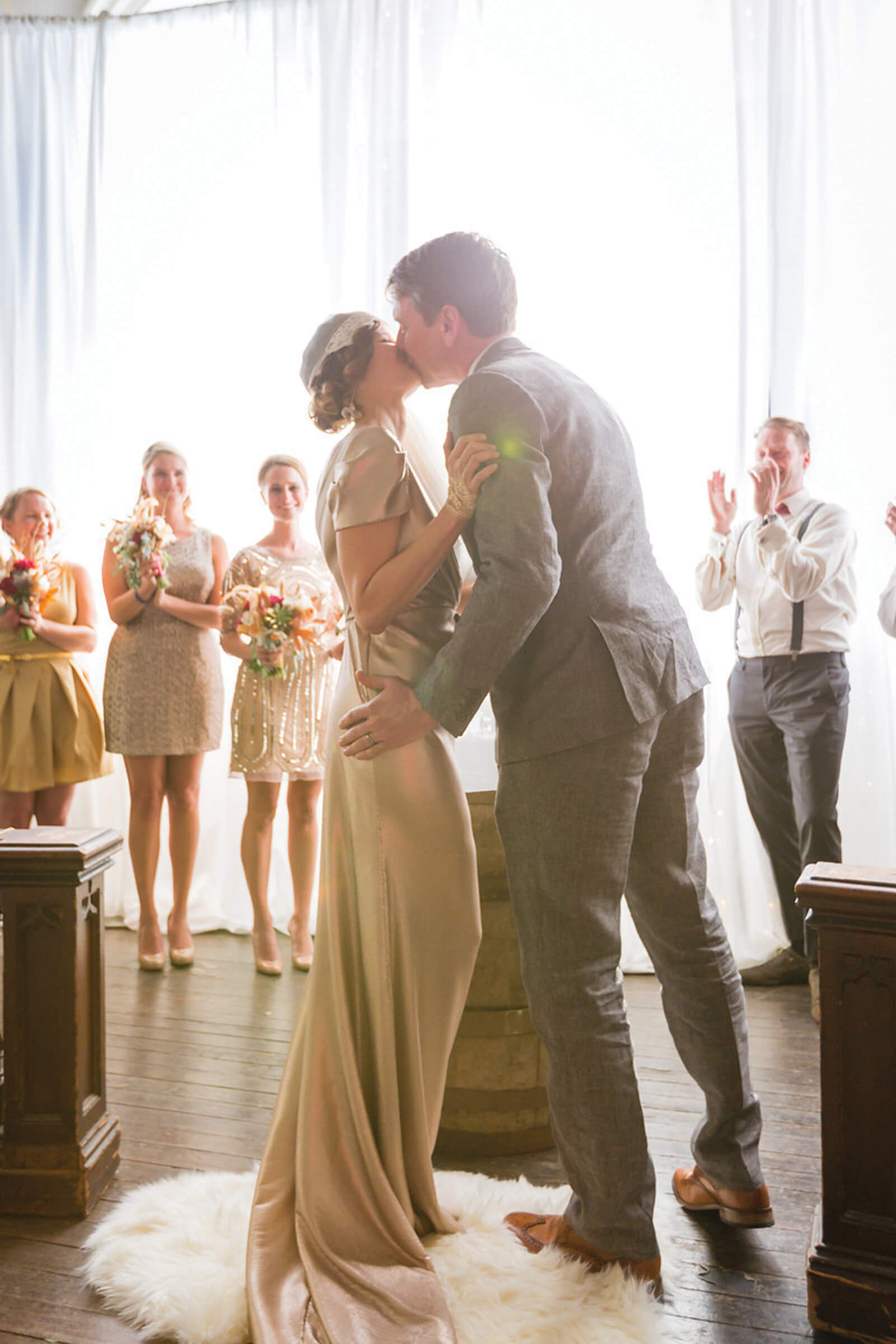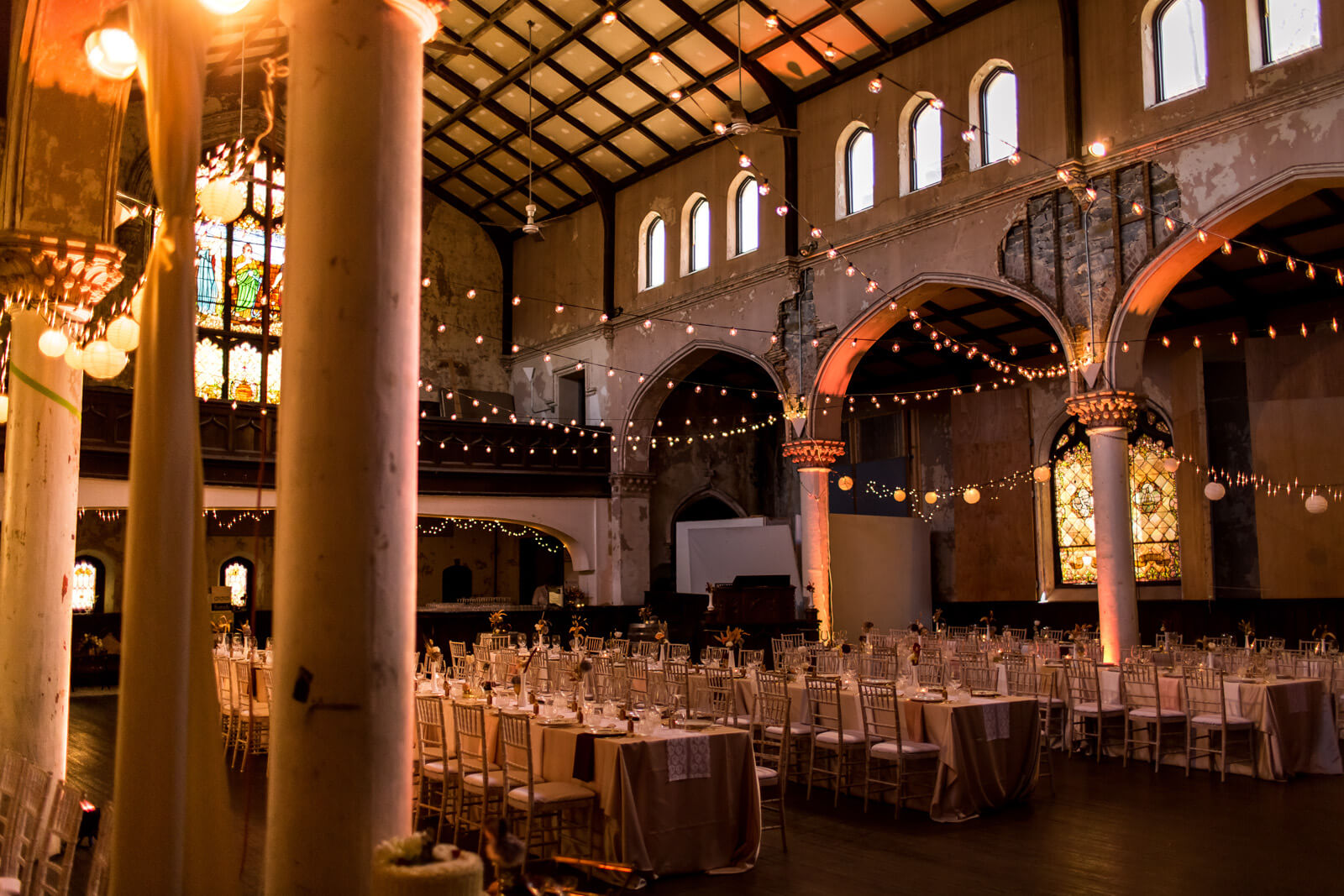 The previous year, we had stumbled upon the most beautiful garden, The Palace on Dallas in Fells Point, on a home and garden tour. A few months before the wedding, we returned and asked owners Delores Deluxe and Vincent Peranio if they would be willing to let us have our first look there on our wedding day. They not only agreed, but styled the outdoor area.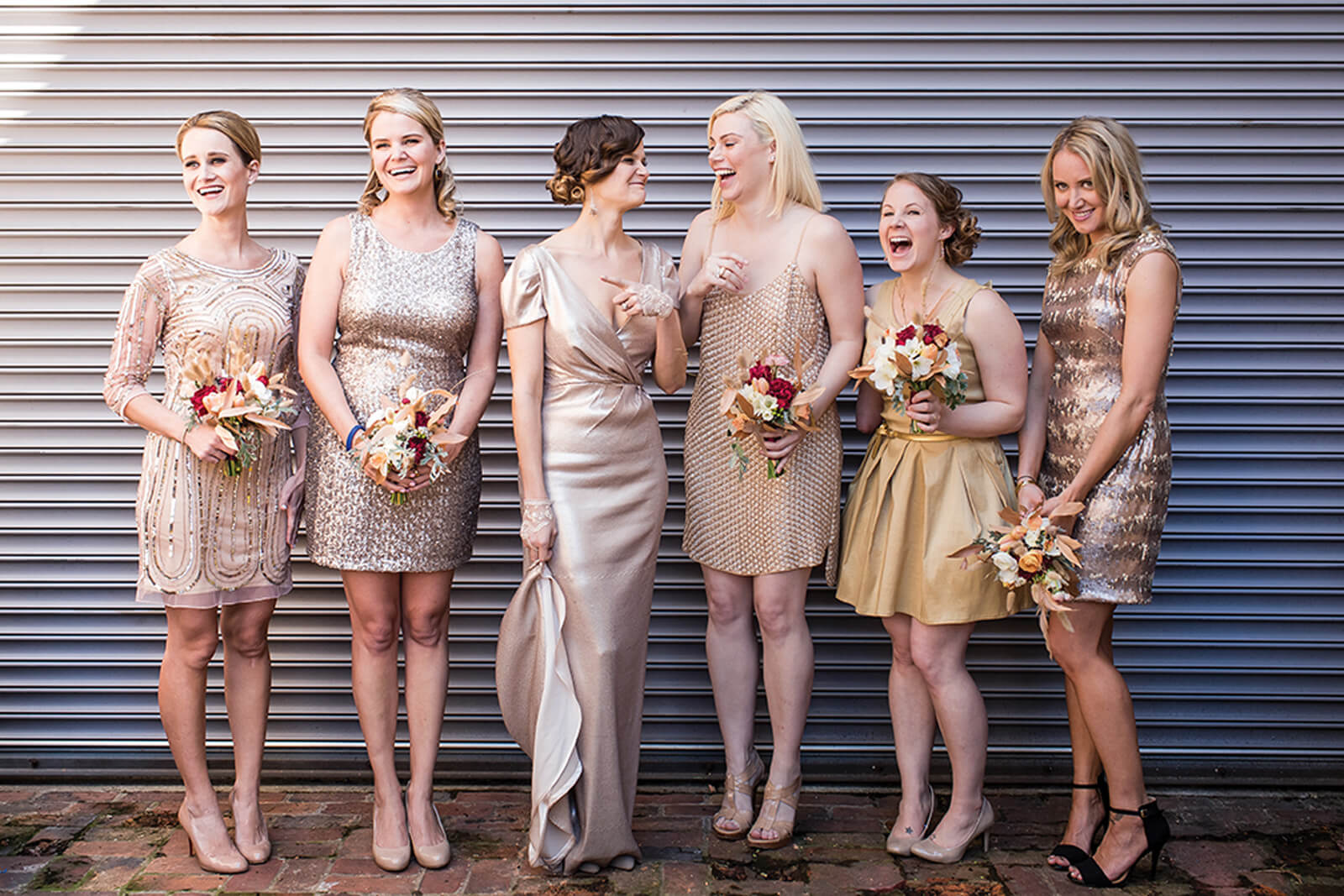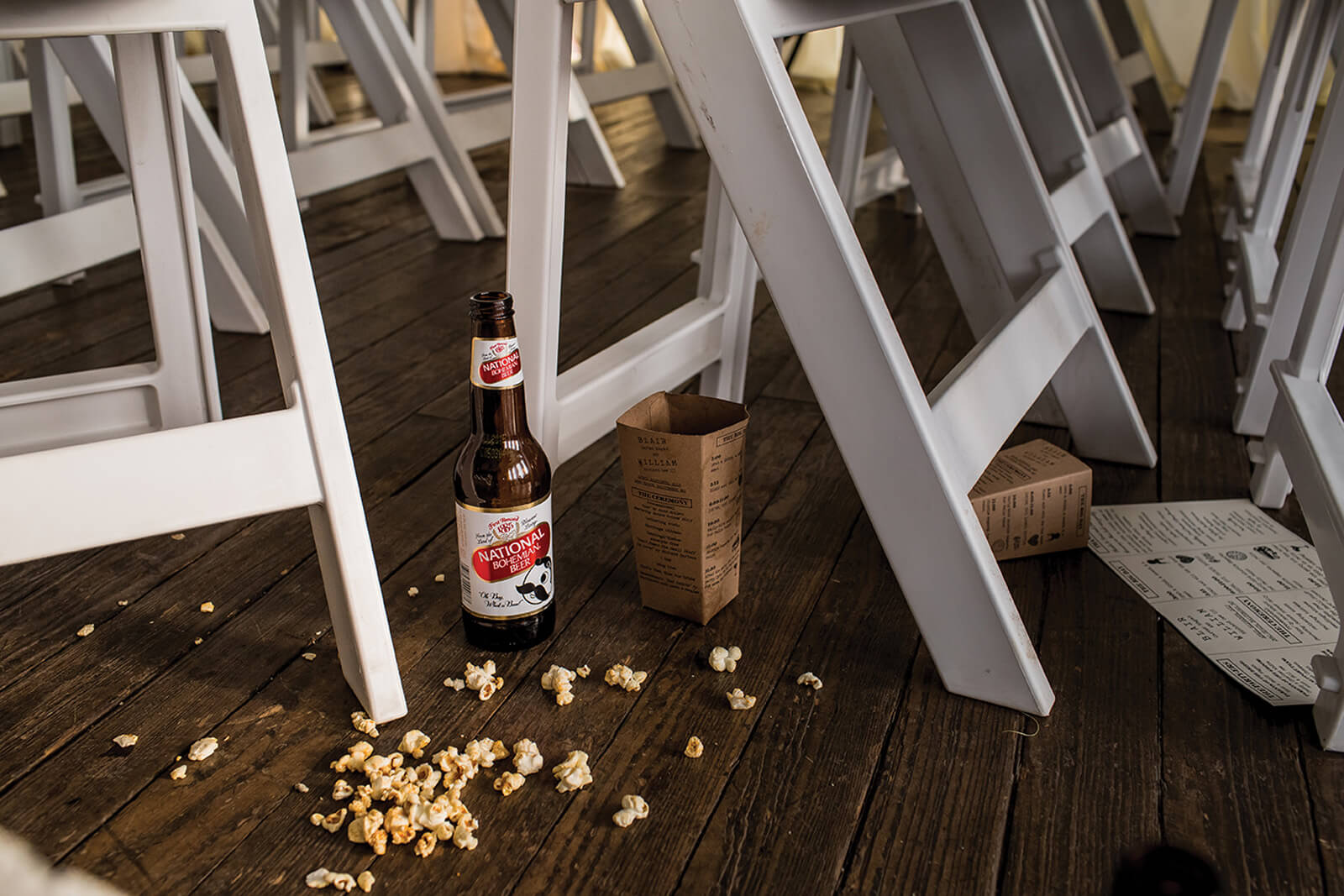 Finally, something super special was that our friends all contributed to the wedding. They shared their beautiful voices and musical talents, their photography, their videography, floral design, and event-planning prowess. Everything was Baltimore-based/sourced. And our guests brought it. They dressed up, wore crazy hats, yelled and cheered encouragement, and pounded the dance floor. One friend even ordered a banana suit while at the wedding and had it delivered to the venue, compliments of the magical Amazon Prime Now one-hour delivery. Can we do this every weekend?