This originally ran in the 2017 issue as The Back Story.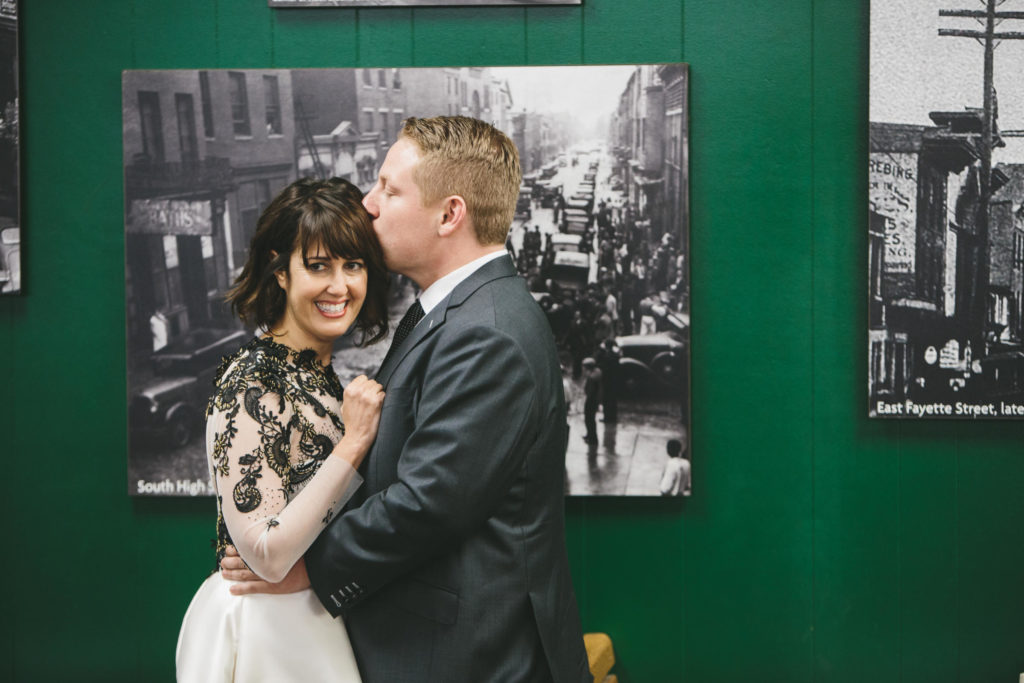 Wedding date December 31, 2015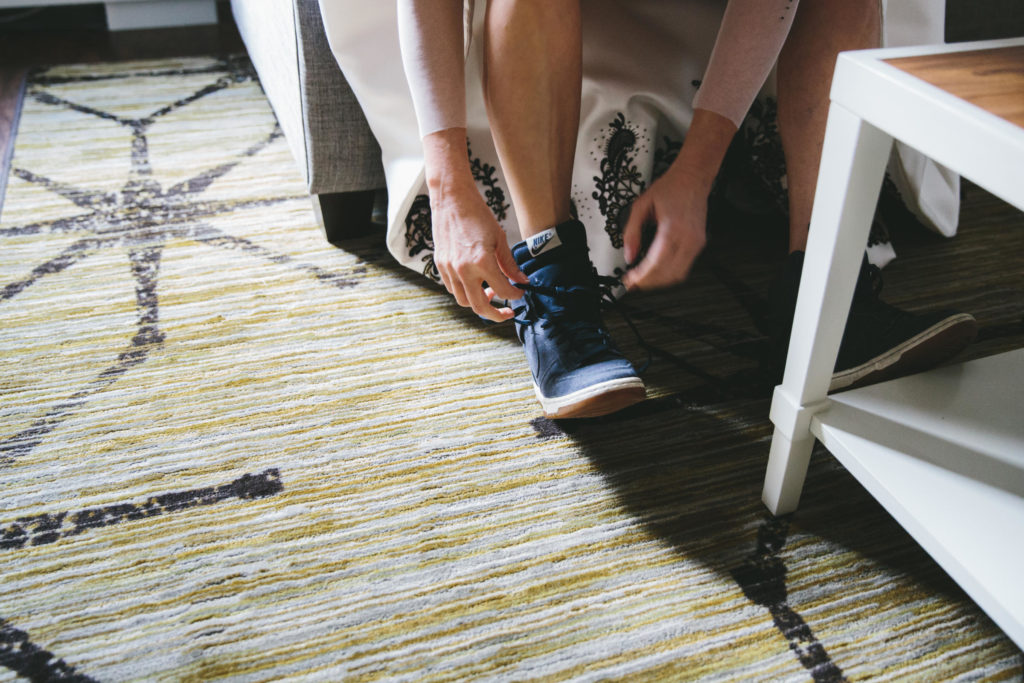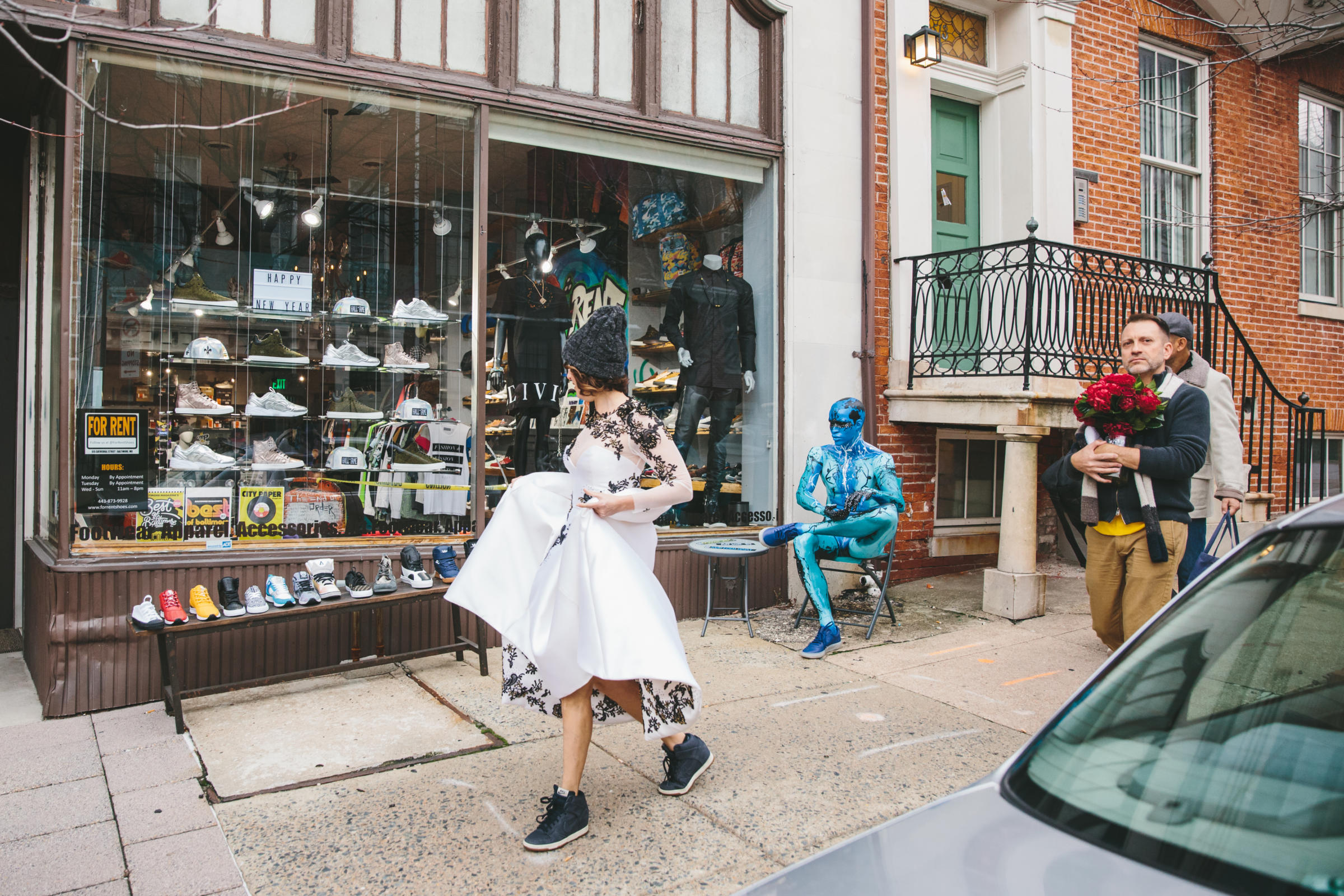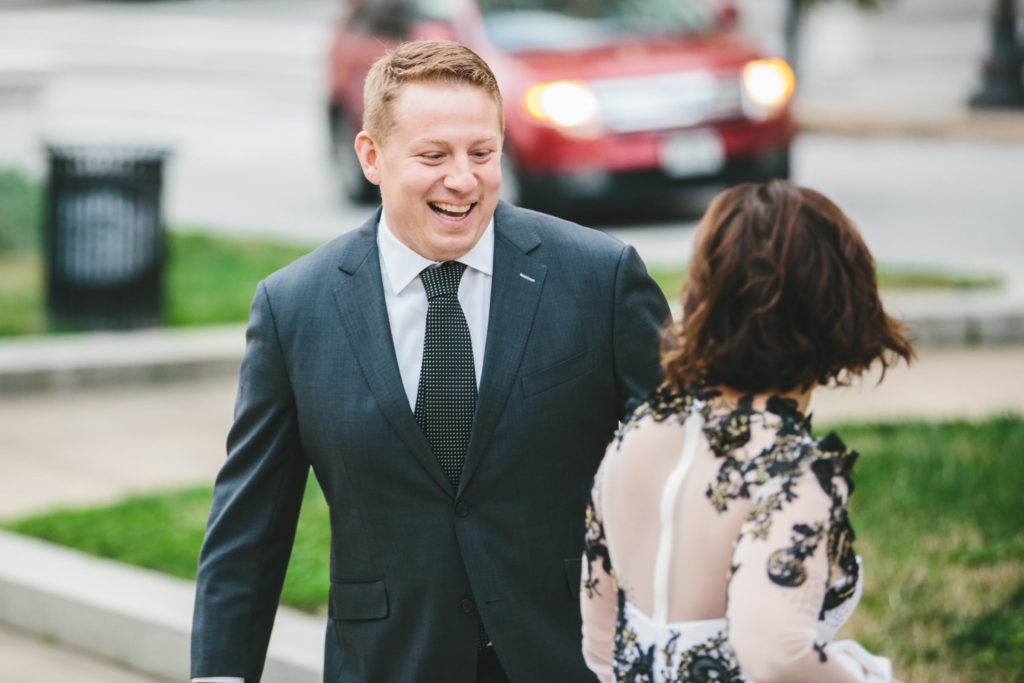 Jake and I decided in September to get hitched on New Year's Eve, setting us up for a fast and furious round of wedding planning that pretty much mirrored our fast and furious courtship. Our primary focus was on the ceremony, but we wanted to follow that with a blowout dance party. Our unofficial theme was "Dance Your Pants Off on New Year's Eve," and, to set the mood from the start, Ladderback Design and Gilah Press and Design made a custom invitation for us with a drawing of Jake and me dancing sans pants.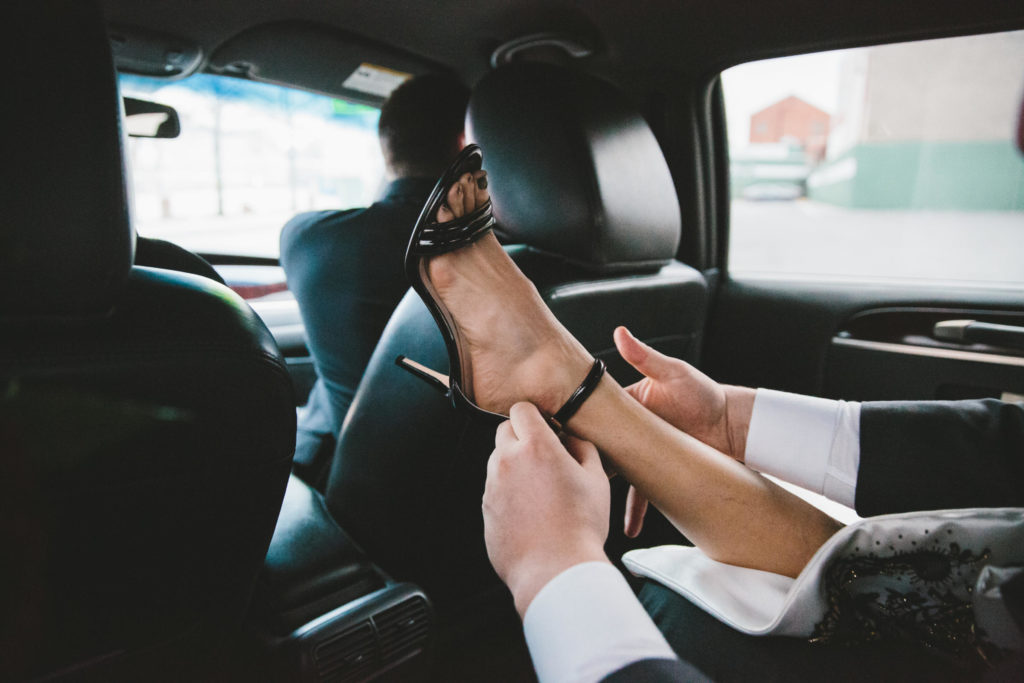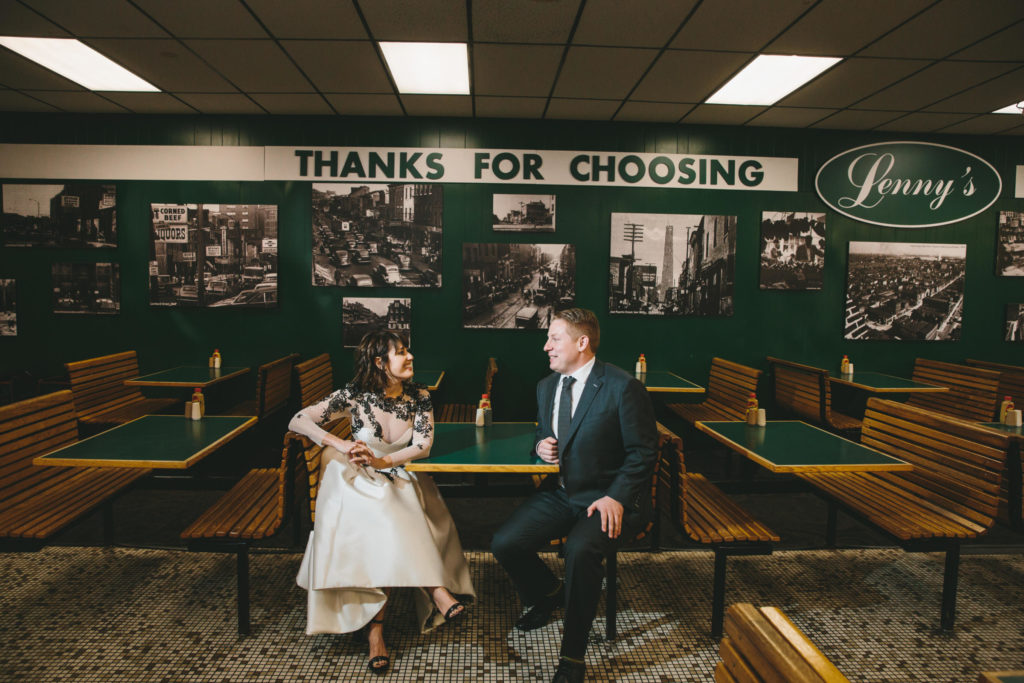 We chose B'Nai Israel congregation for our ceremony because we loved the beauty and intimacy of the jewel box of a building from 1876. In keeping with the Jewish tradition of the bride and groom coming to each other pure, Jake and I fasted on the day of our wedding, symbolically shedding any previous debauchery and bacchanalia in which we may or may not have engaged (only the NSA knows for sure). To set a calm and serious mood, guests held lit candles for the ceremony and the lights were dimmed. My first cousin Peri Schuster, who has such an amazing voice that it casts doubt on our biological connection, sang the Beatles' "I Want To Hold Your Hand," accompanied by her brother Andrew Schuster. This beautiful, personal touch was echoed when our old family friend, cantor Avraham Albrecht, sang "To Life" from Fiddler on the Roof after the breaking of the glass.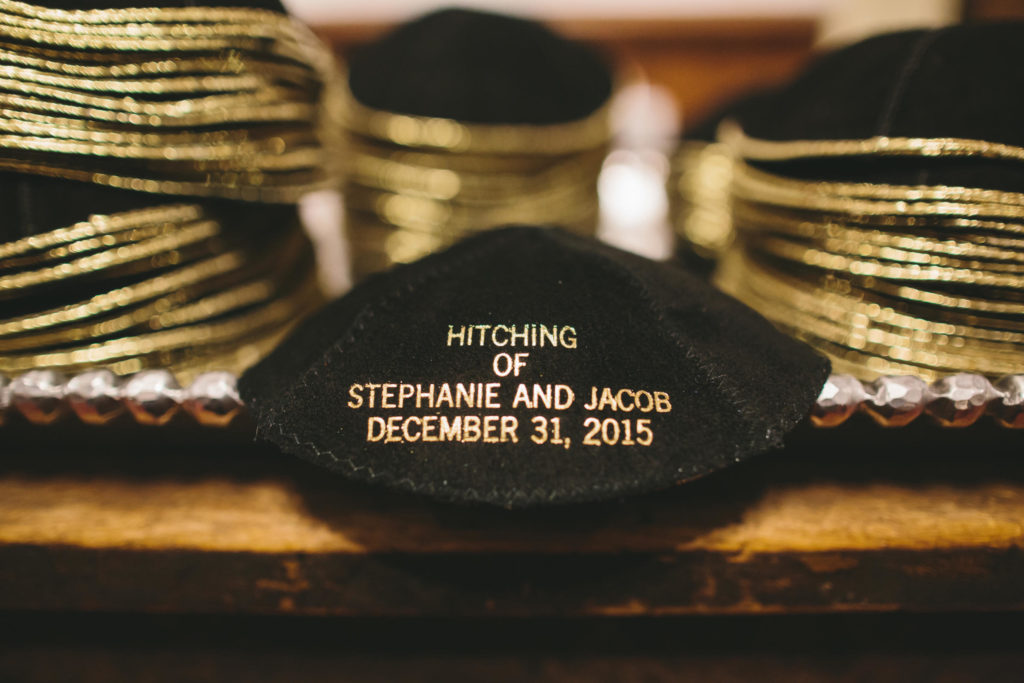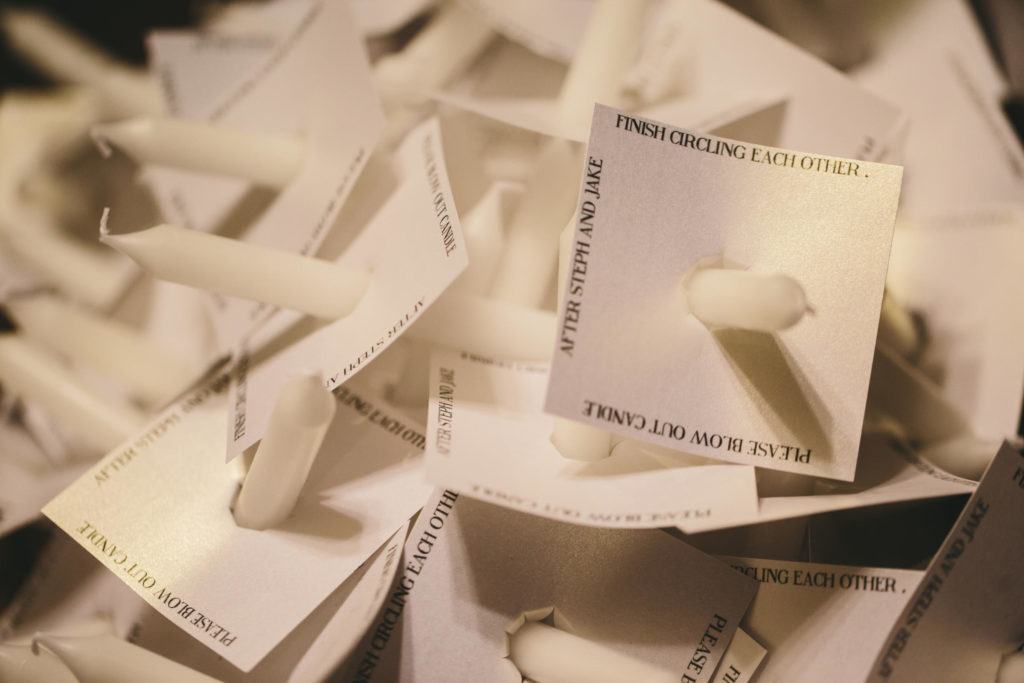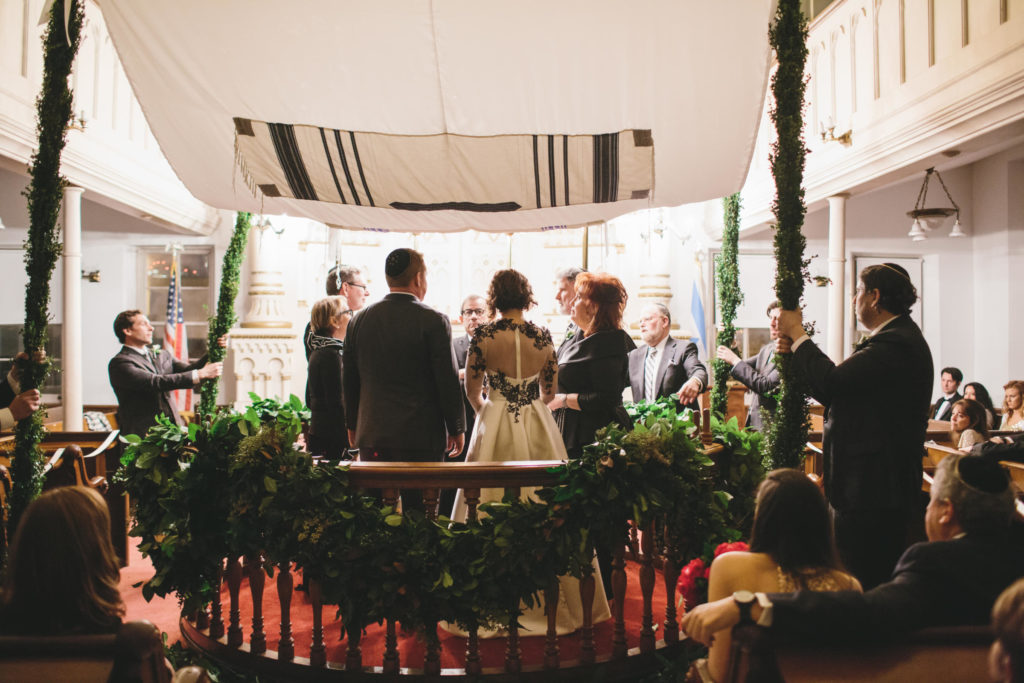 Next, it was off to The Engineers Club for the festivities. I wanted clean, modern décor to contrast with the beautiful old furnishings of the Garrett-Jacobs Mansion, so that the event wouldn't look precious. We used a mix of sofas and tables for the prime lounging comfort of our white-and-gold-clad guests (because what other dress code might one request for a New Year's Eve bash?), and Blue Vanda Designs curated a mix of white flowers and candles that managed to be sparse, intimate, and glamorous all at the same time. It was important to my parents that the food be kosher, and Hoffman & Co. outdid themselves with a custom multistation extravaganza of foods from all over Asia, with everything from a dumpling station to Korean fried chicken. And then we danced, first in a circle with a klezmer band and then anything-goes style with DJ Neal Becton. The signs of a successful party? Neckties around heads, where they belong, and a human pyramid for the grand finale.