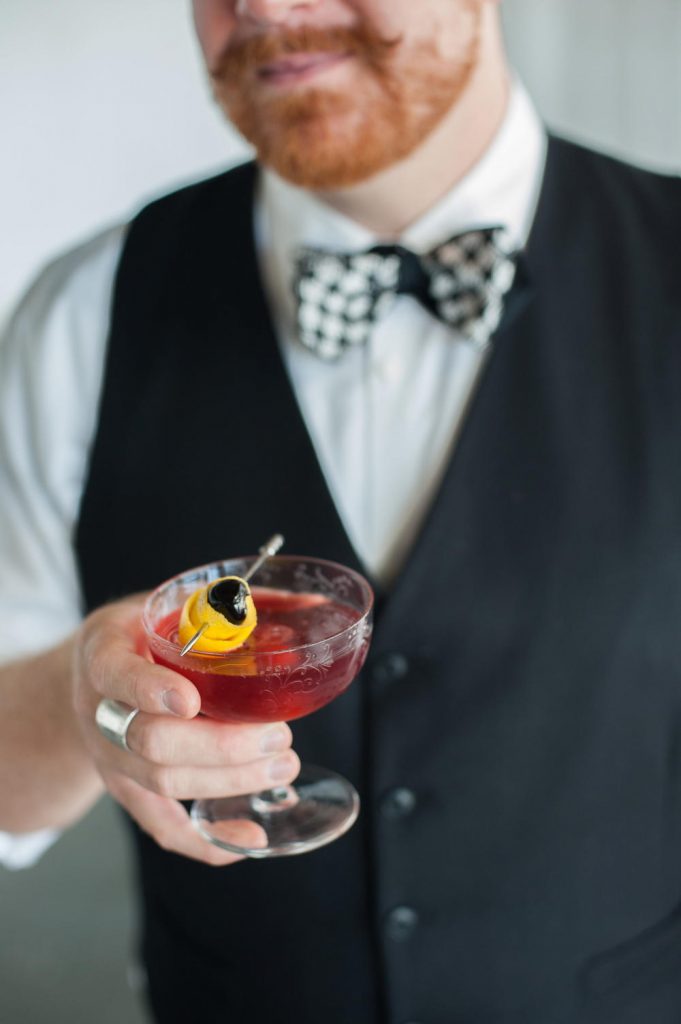 Brendan Dorr's Cobble Stone Tipple
2 dashes Bitter Truth Creole Bitters
.25 oz. Galliano L'Authentico
1.25 oz. Homemade Rock & Rye*
4 oz. Brut Champagne
1 sugar cube
Combine the bitters, Galliano and Rock & Rye in a mixing glass and stir with ice. Place a sugar cube into the bottom of a coupe glass and strain cocktail into the coupe. Top with the brut champagne. Garnish with a spiral lemon peel and brandied cherry.
(*Or you can buy it here.)
Stephanie Griber's Rock & Rye
1 bottle Rittenhouse Rye Whiskey
Peel of 1 orange
Peel of 1 lemon
1 cup dried cherries
1 cinnamon stick
12 cloves
3 star anise pods
1 stick of rock candy
Combine all ingredients in a covered container. Allow it to infuse for 5-7 days, stirring daily. Strain and funnel into a hinge top bottle. Keep refrigerated until use.