This originally ran in the 2019 Local Love supplement in the June issue of Baltimore magazine.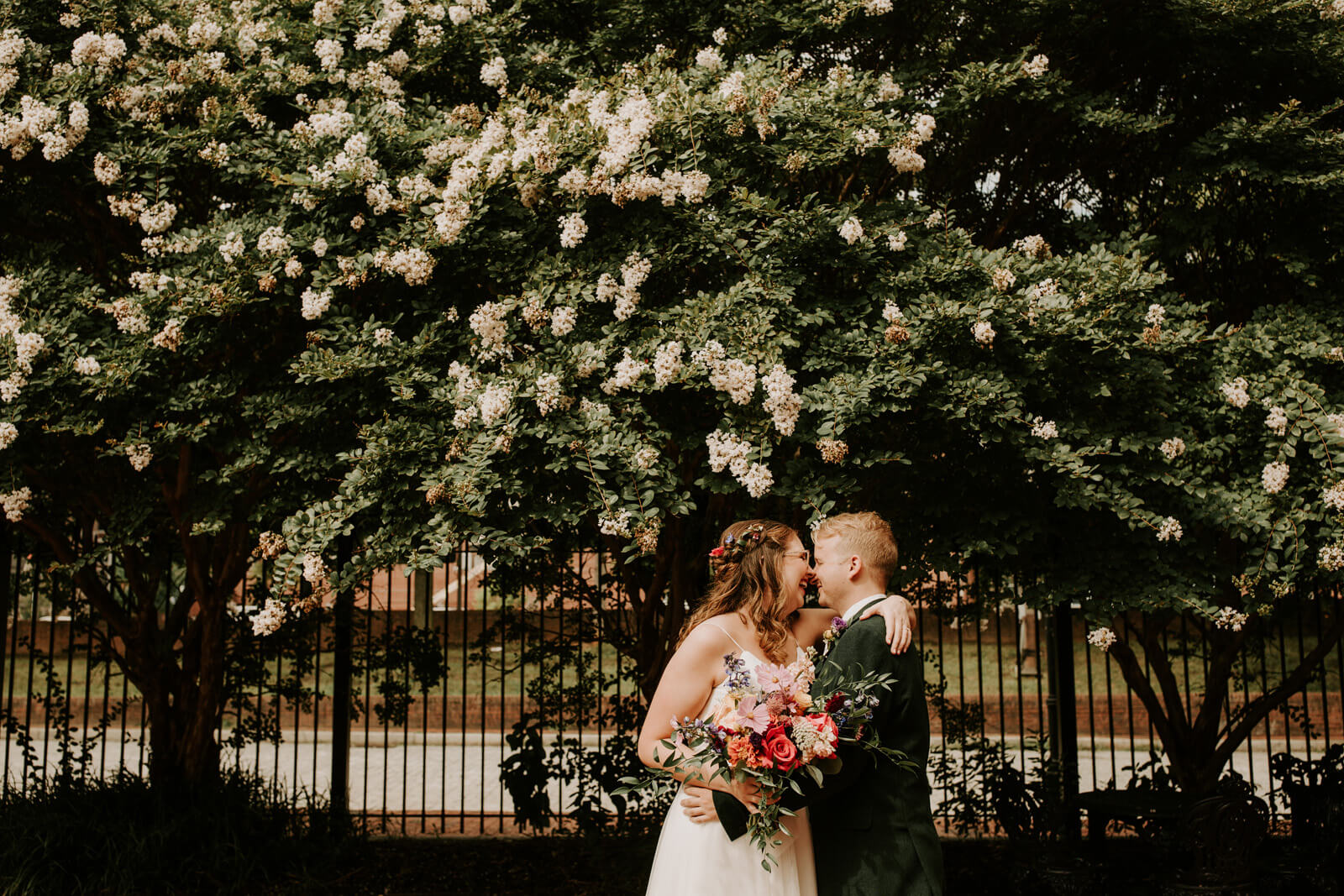 Wedding Date July 28, 2018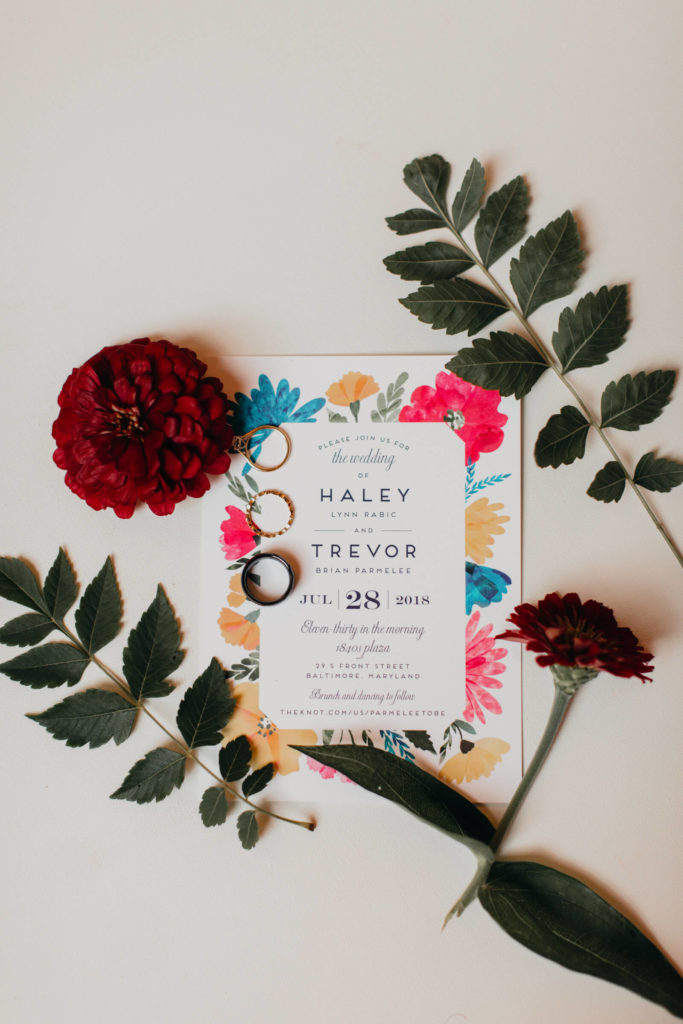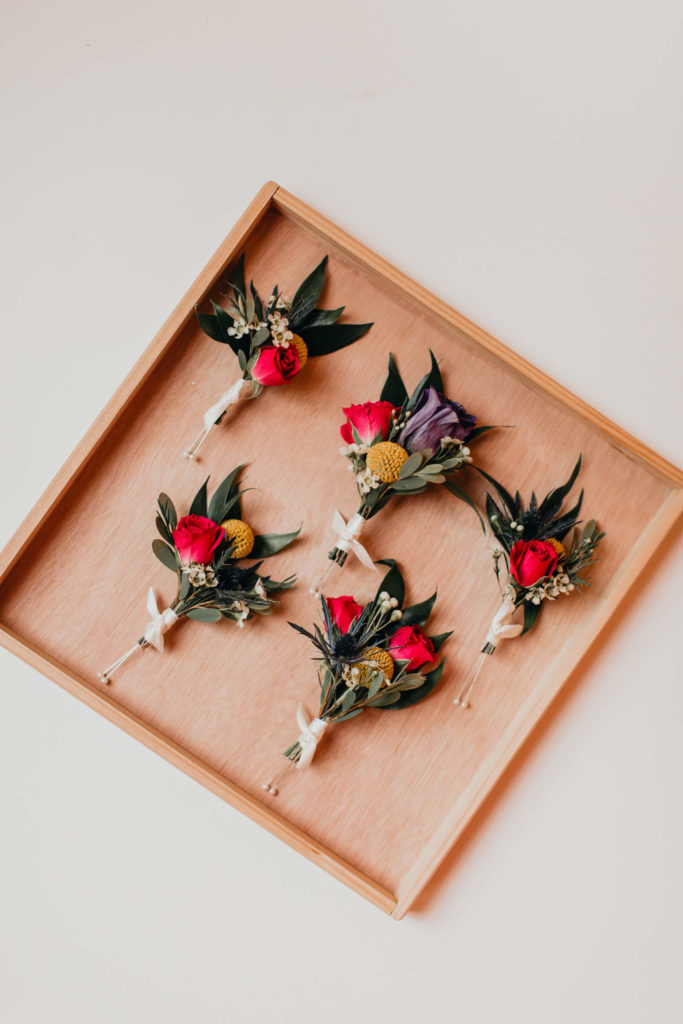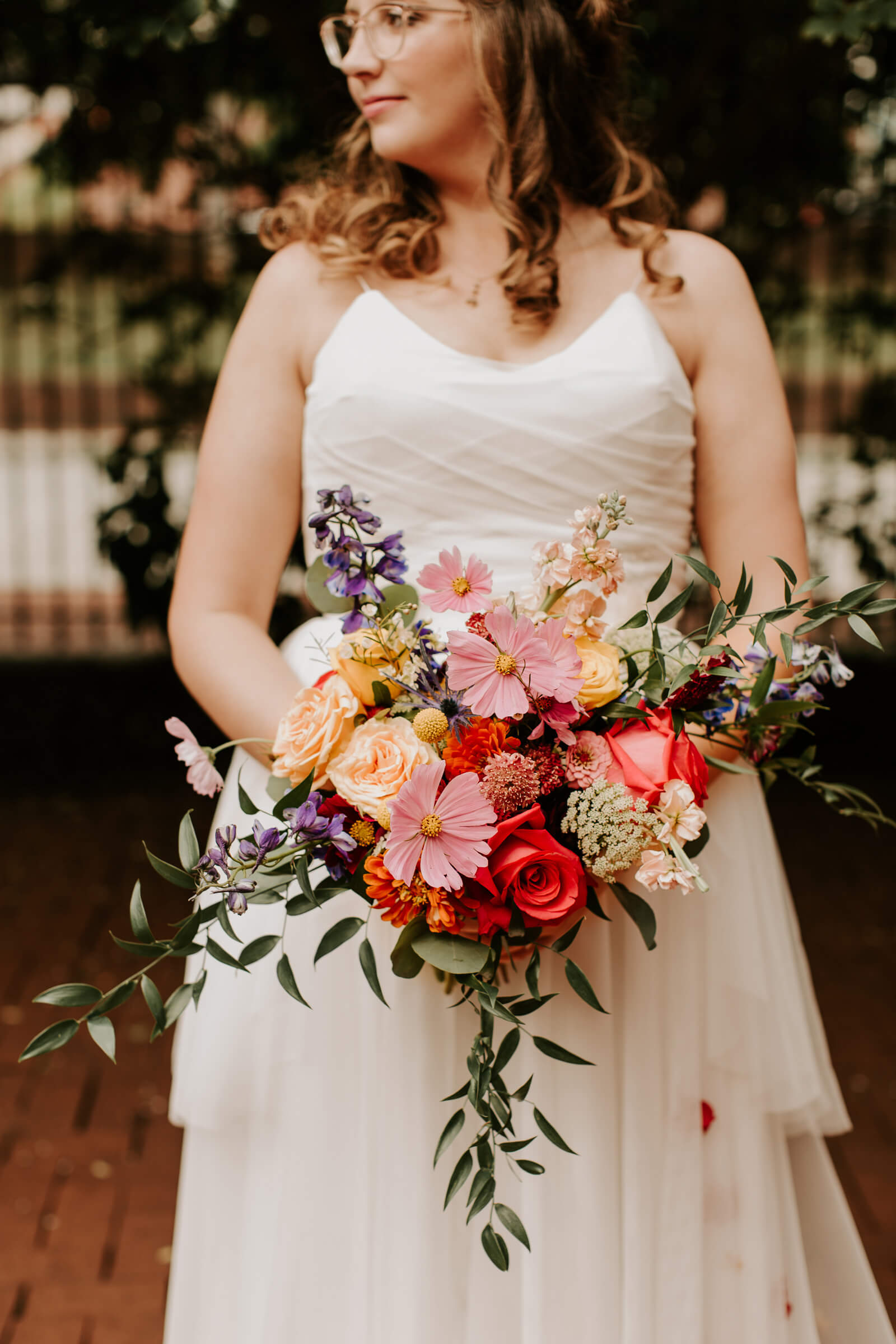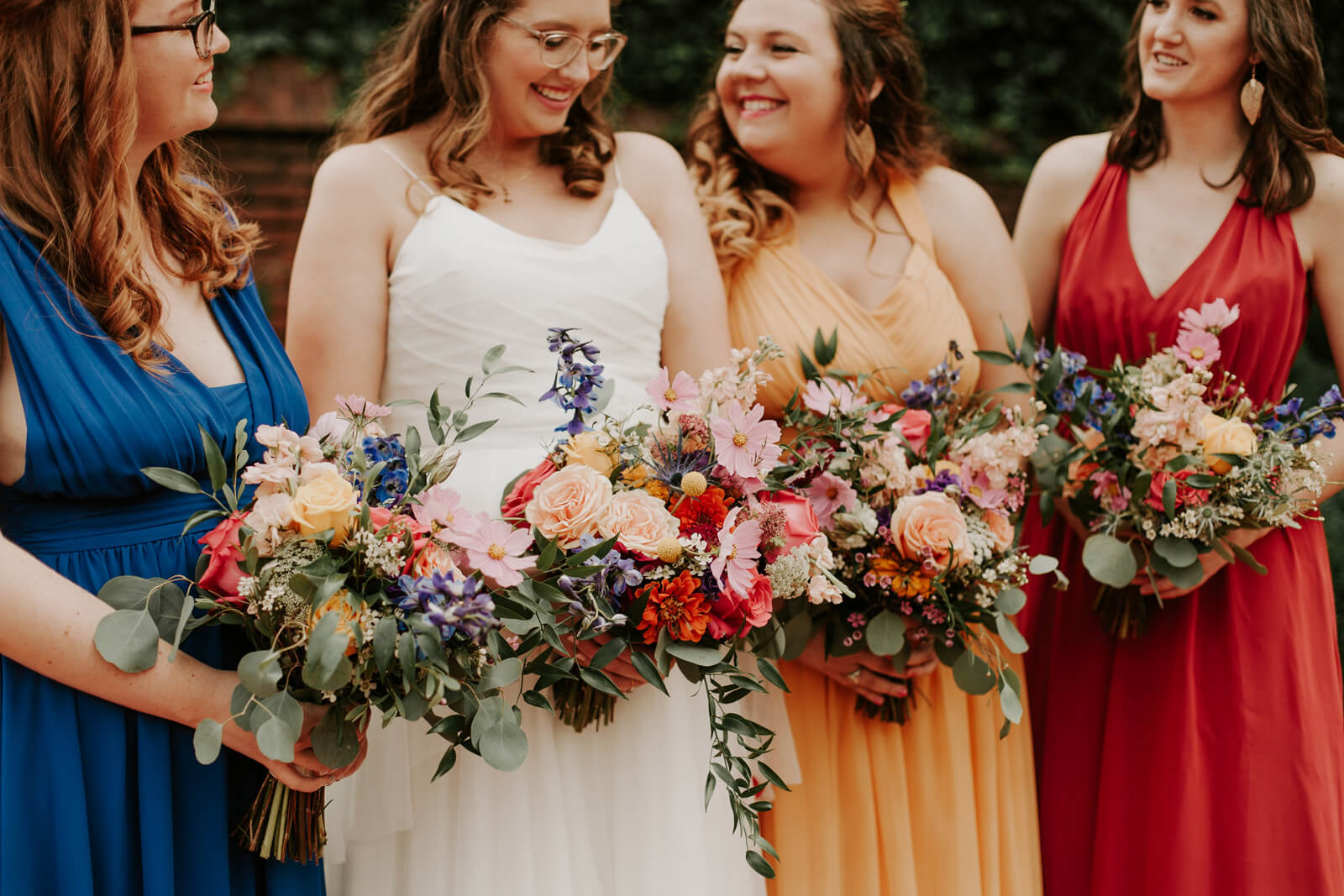 Haley Rabic and Trevor Parmelee became really good friends in college, which culminated in a road trip the summer before their senior year. Nine weeks and 31 states later, they realized they were much more than friends. Besides being avid travelers, "we're also vegetarians and breakfast enthusiasts," says Haley. And when Haley said yes to a proposal at Trevor's parents' house in Southern California, they knew their wedding would reflect all that.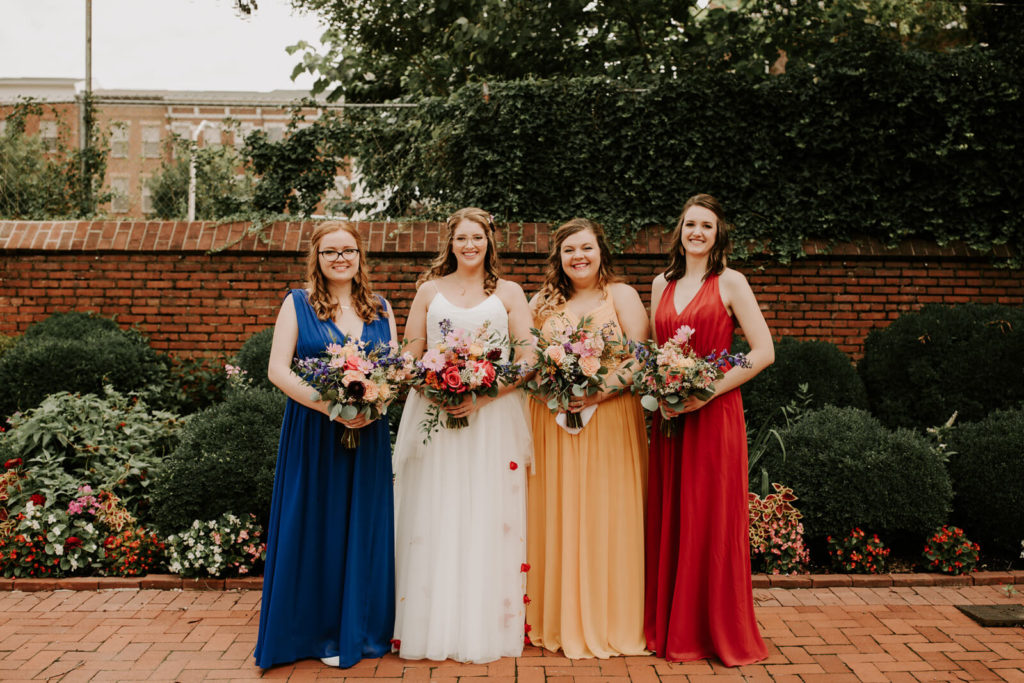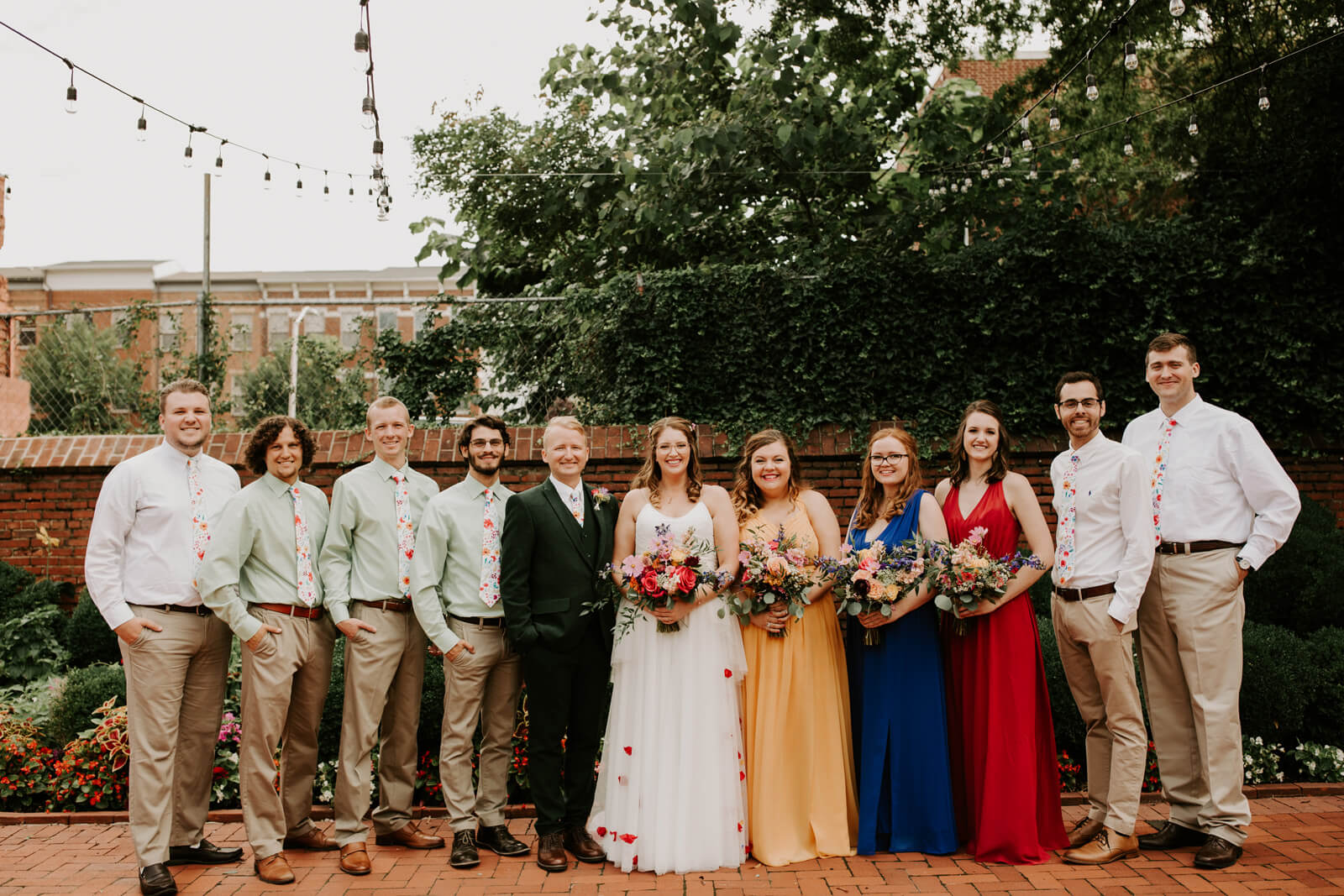 "Breakfast has always been one of our favorite meals to make together," says Haley. "We cherish a slow Saturday morning at home. And we're both big-time morning people. We usually wake up at 5 a.m., so the idea of a late-night party isn't something that thrilled us." The natural answer seemed to be a brunch-themed wedding. That meant mimosas (handed out for the ceremony), a donut wall, and a Sunday-style newspaper—The Parmelee Post—that included a crossword puzzle created by Trevor's family. Every clue was about the couple. "We laughed every time someone would run up and ask us for an answer to complete it," recalls Haley. "Like, 'What's your favorite national park?' and 'Where was the engagement?'"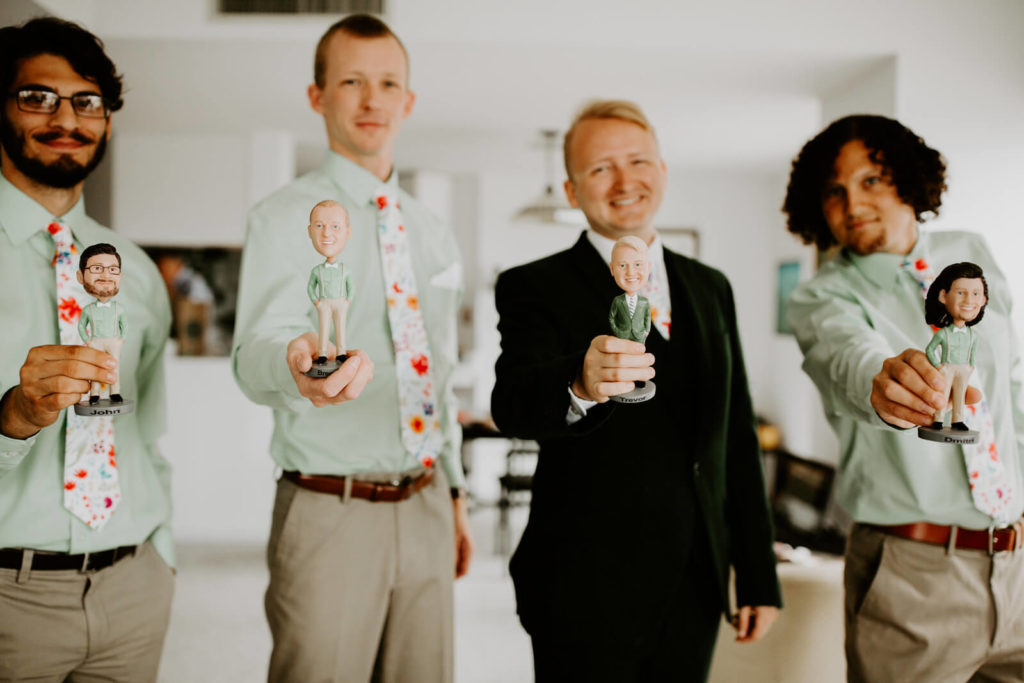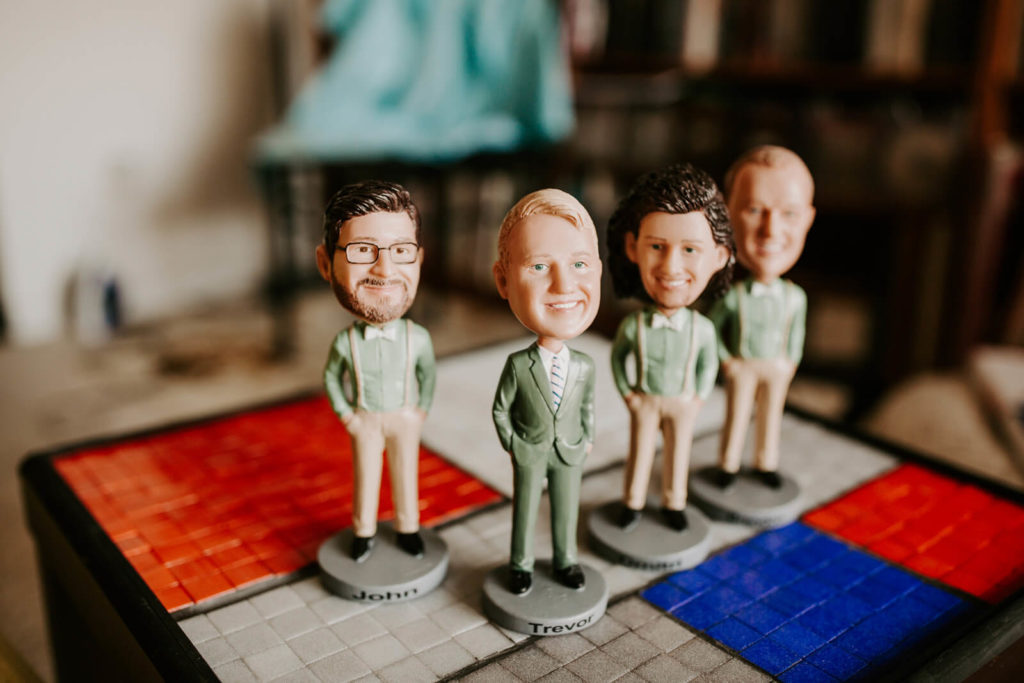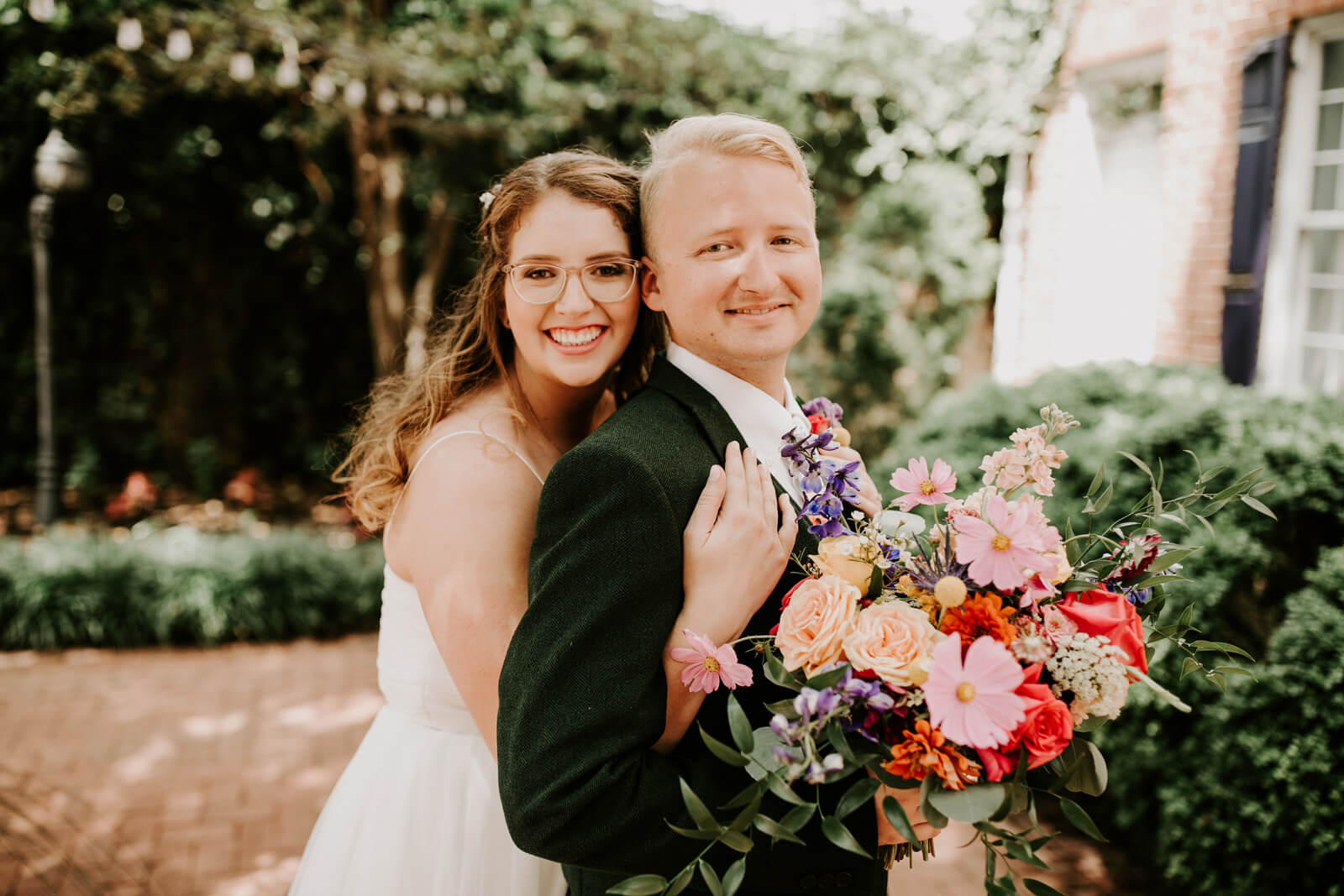 They initially planned to host the ceremony and cocktail hour outside in the garden at 1840s Plaza with some beautiful greenery serving as a backdrop. But the humidity was thick that week, and with the heat index creeping up to 100 degrees, a decision had to be made. "Our caterer said our donuts would melt and our wedding planner warned that the heat might be too much for some guests. In the moment, it was difficult to let go of our plans, but we knew it would make everything better if we moved the whole wedding inside," says Haley. "We made the decision and didn't look back," says Haley. The cinnamon roll wedding cake would be safe.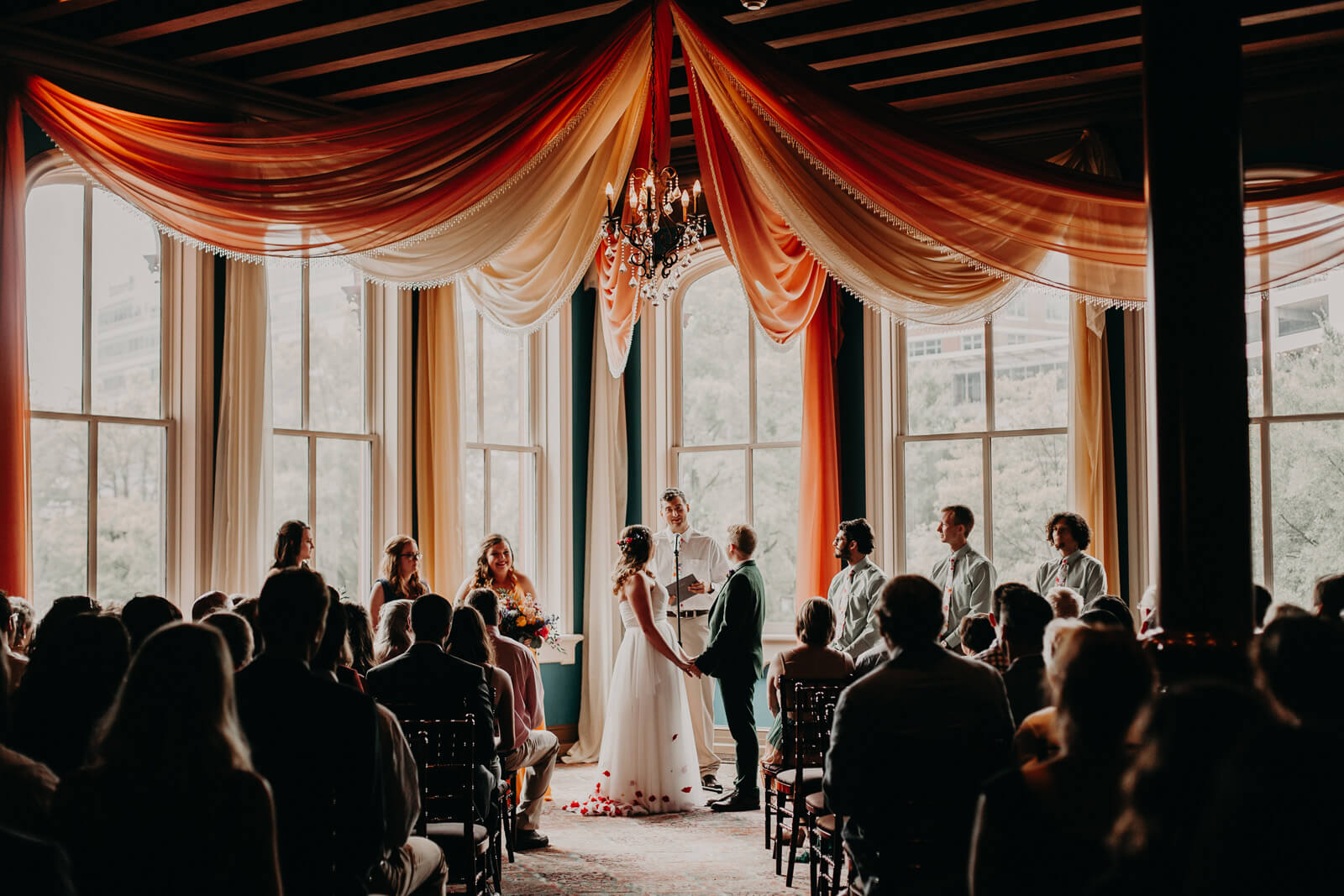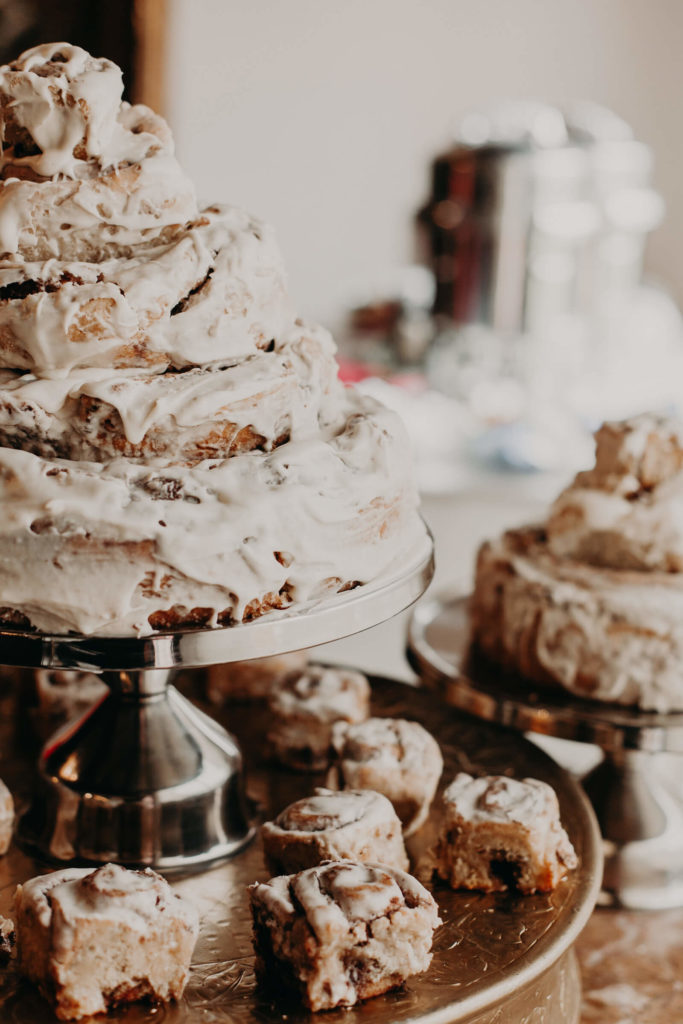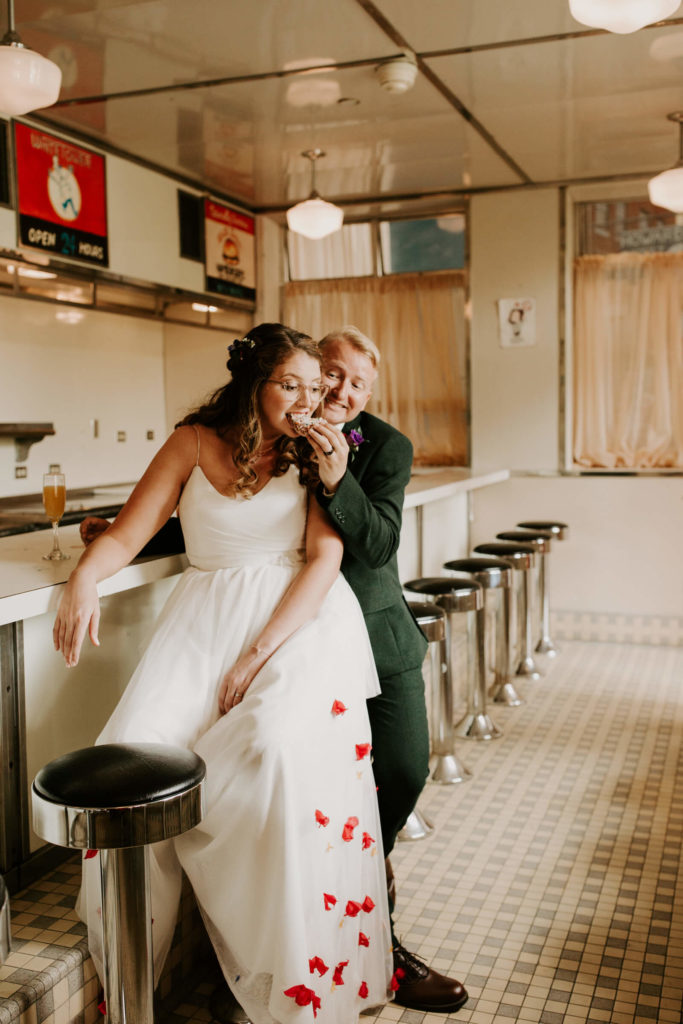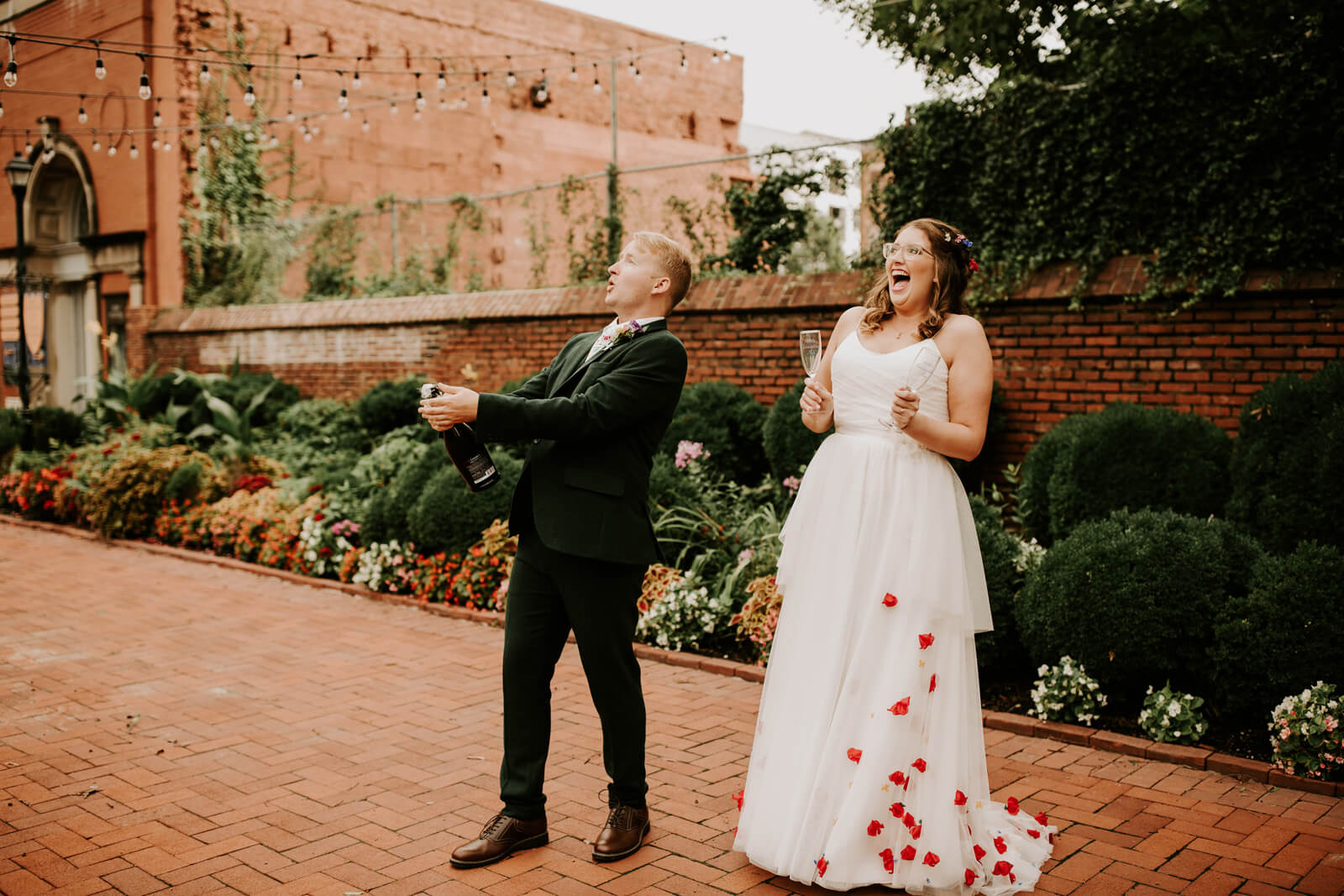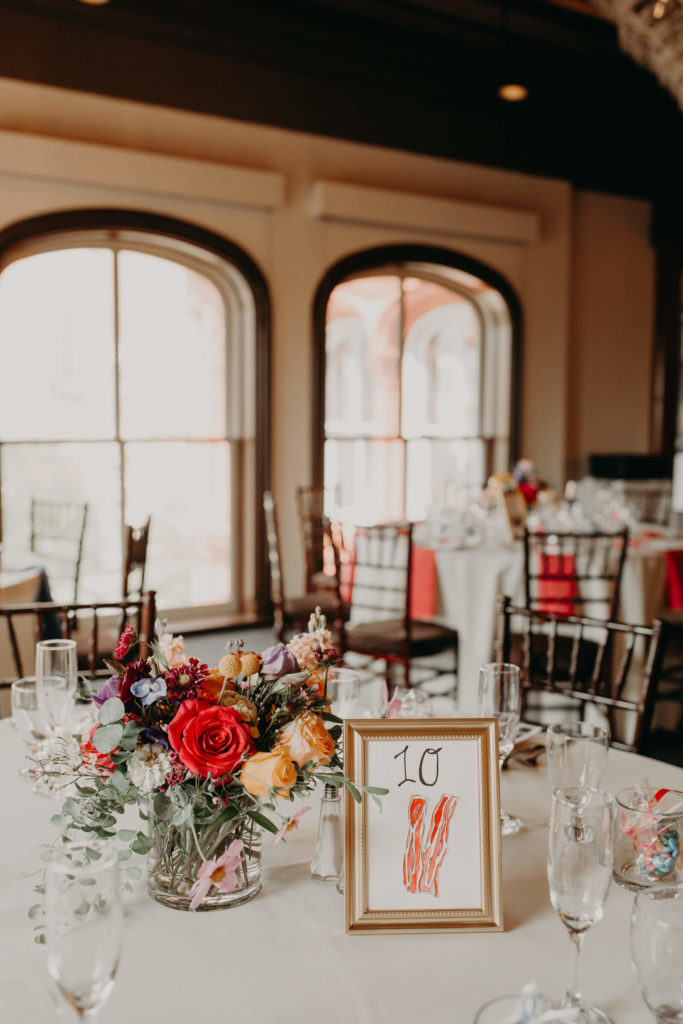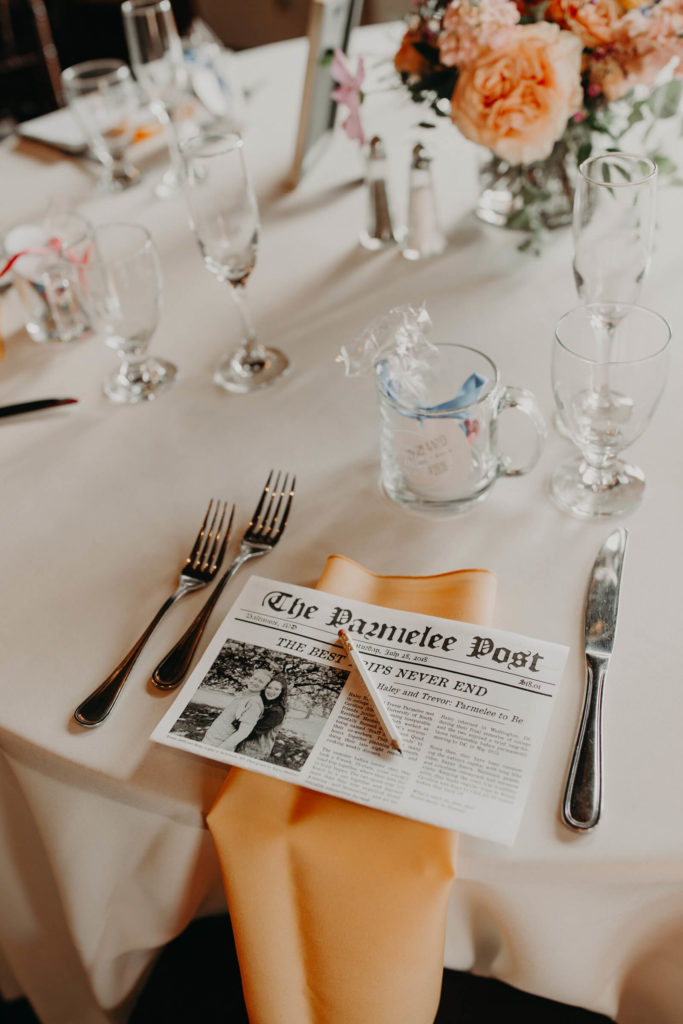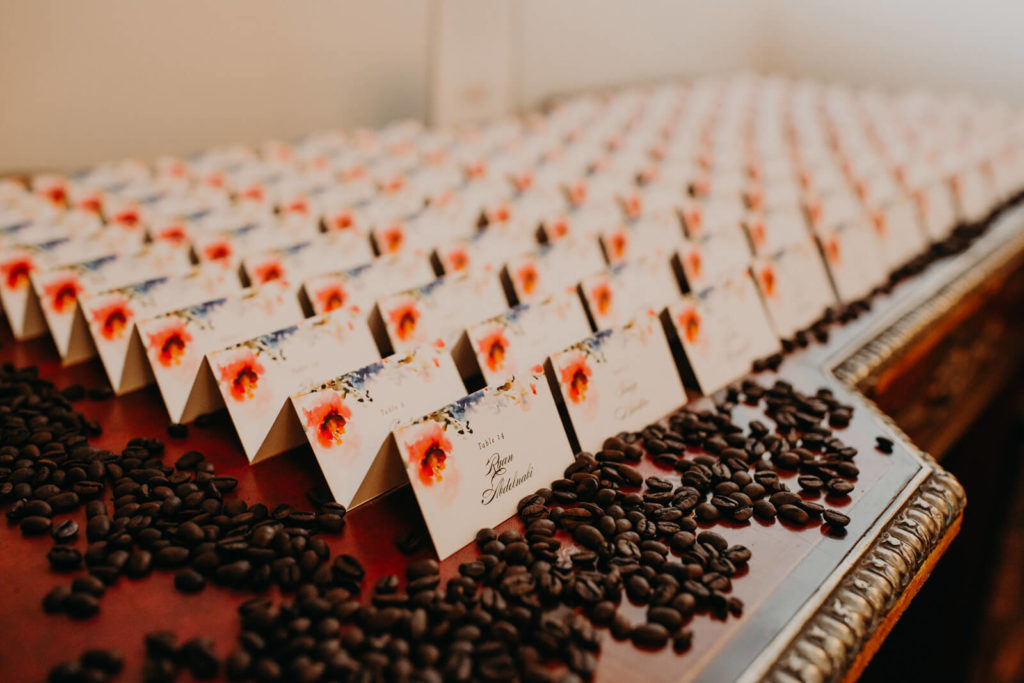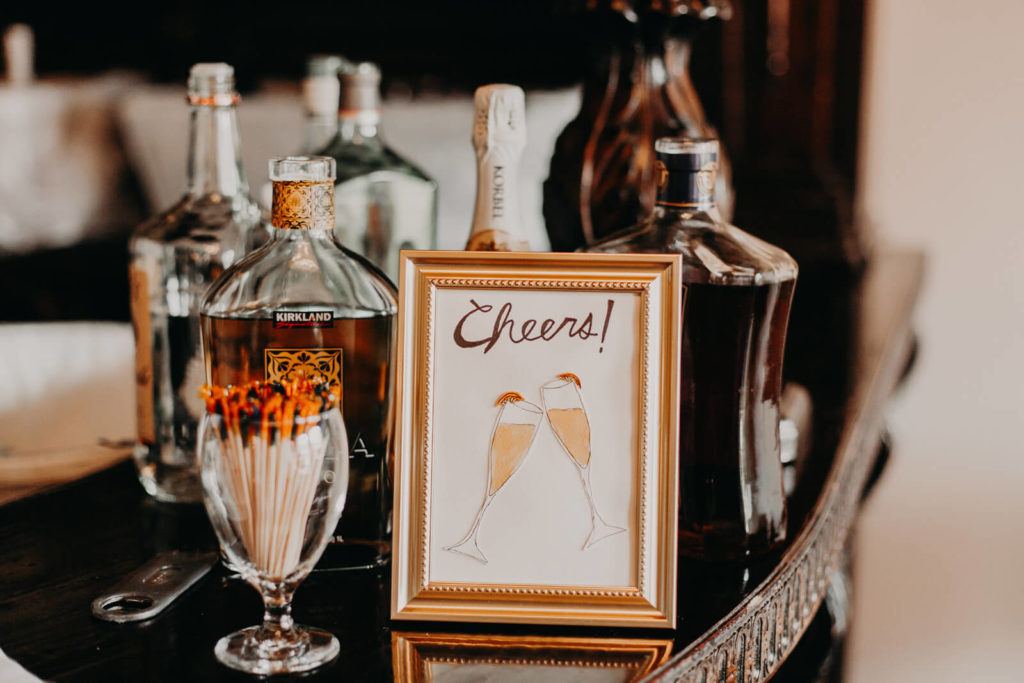 Besides breakfast, the couple also loves bright, happy colors. "It's how our home is decorated and how we often dress," says Haley. It felt natural to have color incorporated in the flowers, groomsmen ties, the bridesmaids' cheerful dresses, and the silk flowers on Haley's wedding dress.
"More than anything, we wanted our wedding to be one of the funnest parties people had ever been to," says Haley, who wore her signature glasses. "After all, we did spend 12 months planning it."