This originally ran as a Local Love in the 2016 issue.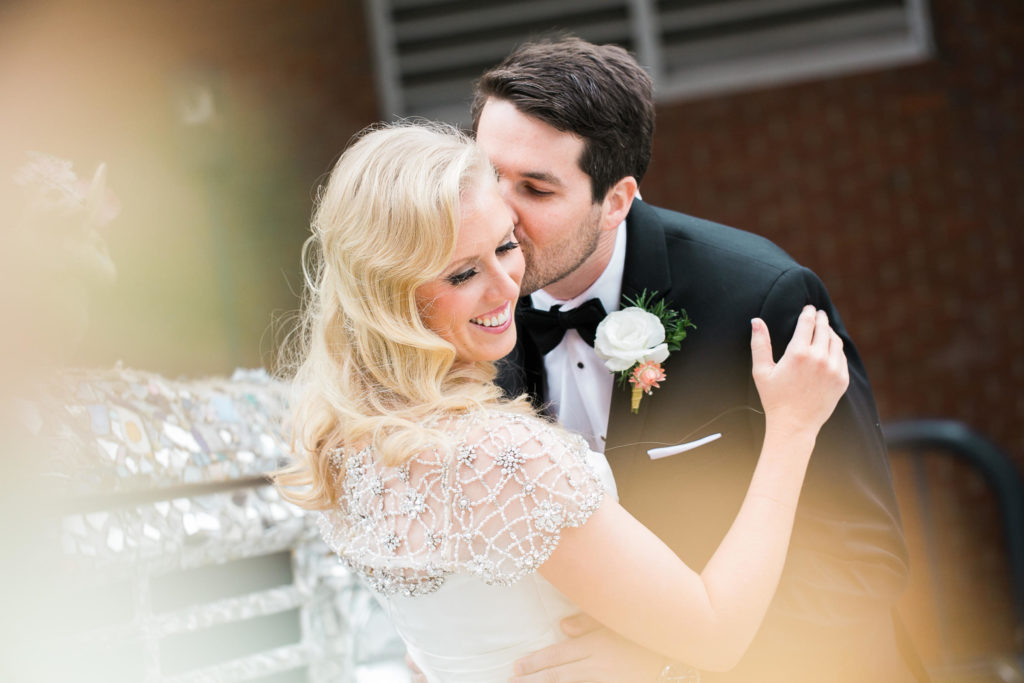 Wedding Date: November 7, 2015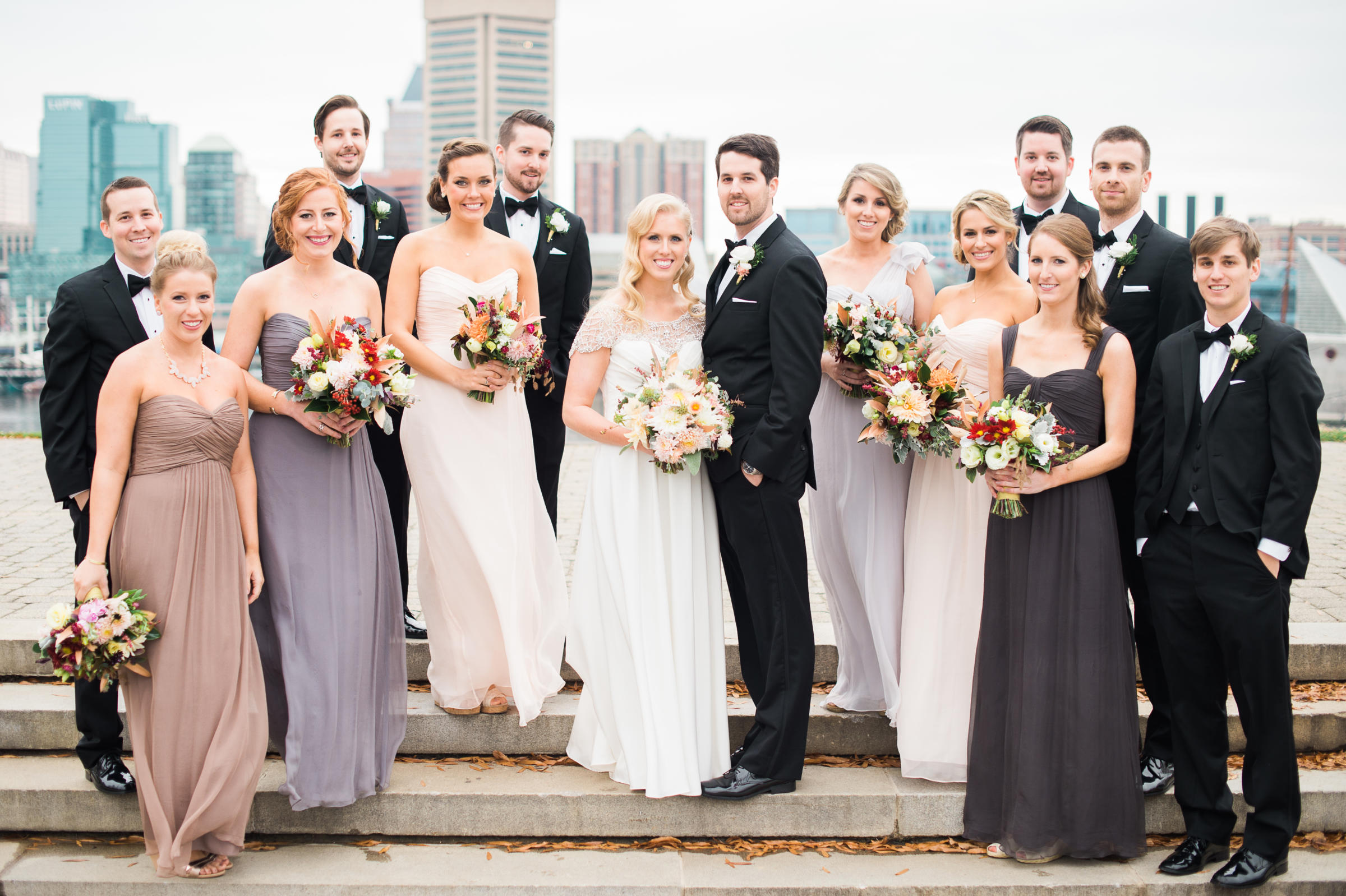 Kari Fasick and Steve Dolski met at work. "A Jim-and-Pam office story," she says with a laugh.
The two sat next to each other at Lockheed Martin in an office outside of Philadelphia, and Kari, a recent transplant, desperately wanted a tour of the city. Steve, who was living outside of Philadelphia, really didn't know downtown but offered to give the pretty new girl a tour. It was 105 degrees. And they got lost. "I was trying to be nice," says Kari, "but I wanted to kill him." Love, sticky and sweaty, still bloomed. After a year of (secretly) dating, she got a job in Washington, D.C., and started studying for her MBA. Steve followed (job + MBA, too).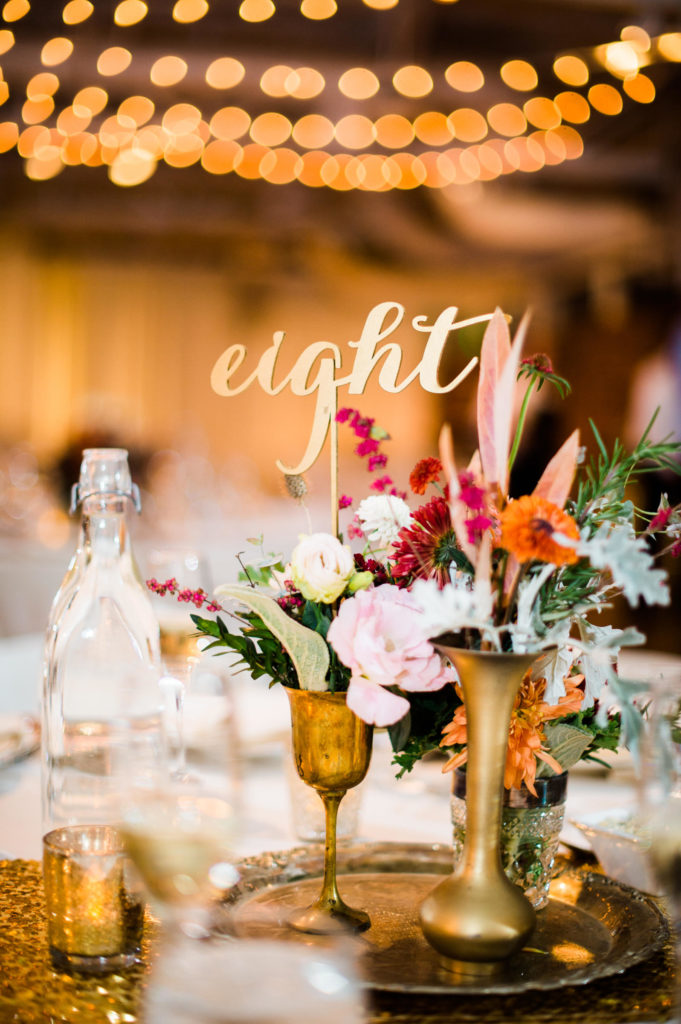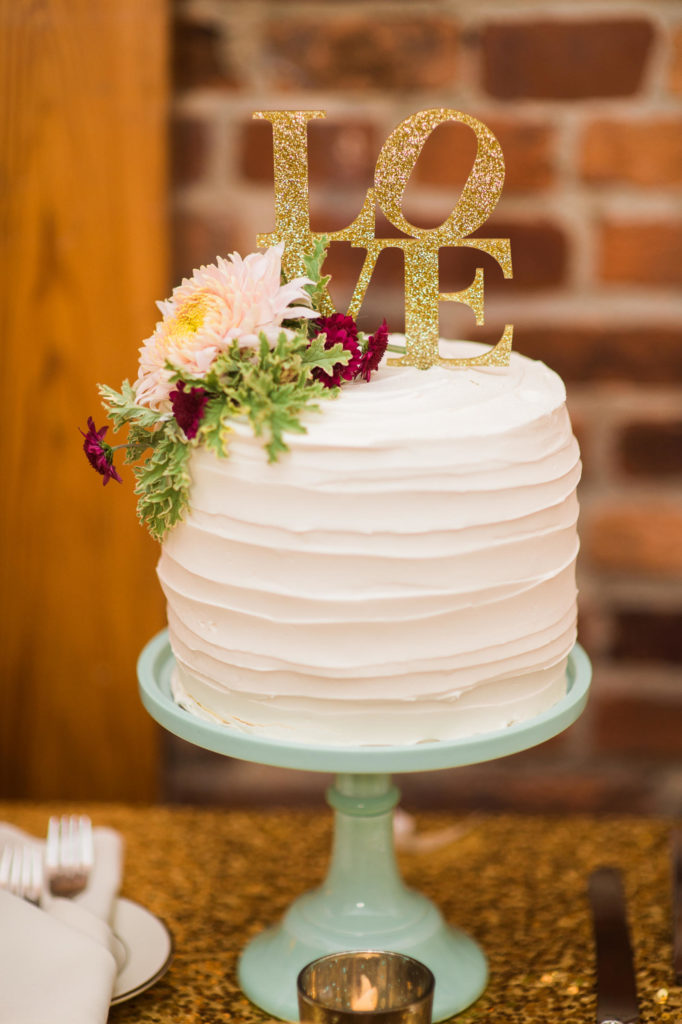 Two weeks after he proposed, they had nailed down their reception venue—the American Visionary Art Museum—and Kari even had her dress.
She had always wanted a fall wedding. November weather teeters between fall and winter, but after a morning drizzle, their wedding day was brilliant and beautiful. As Kari walked down a very long aisle at Christ Lutheran Church, Steve was awestruck. His gaze kept going between Kari and everyone watching her.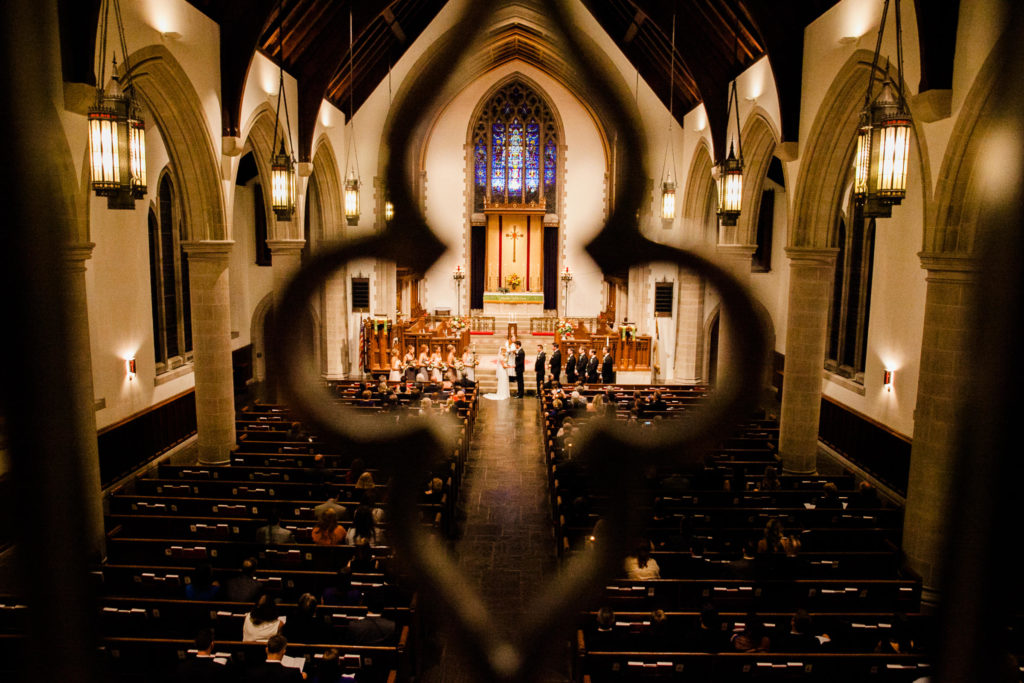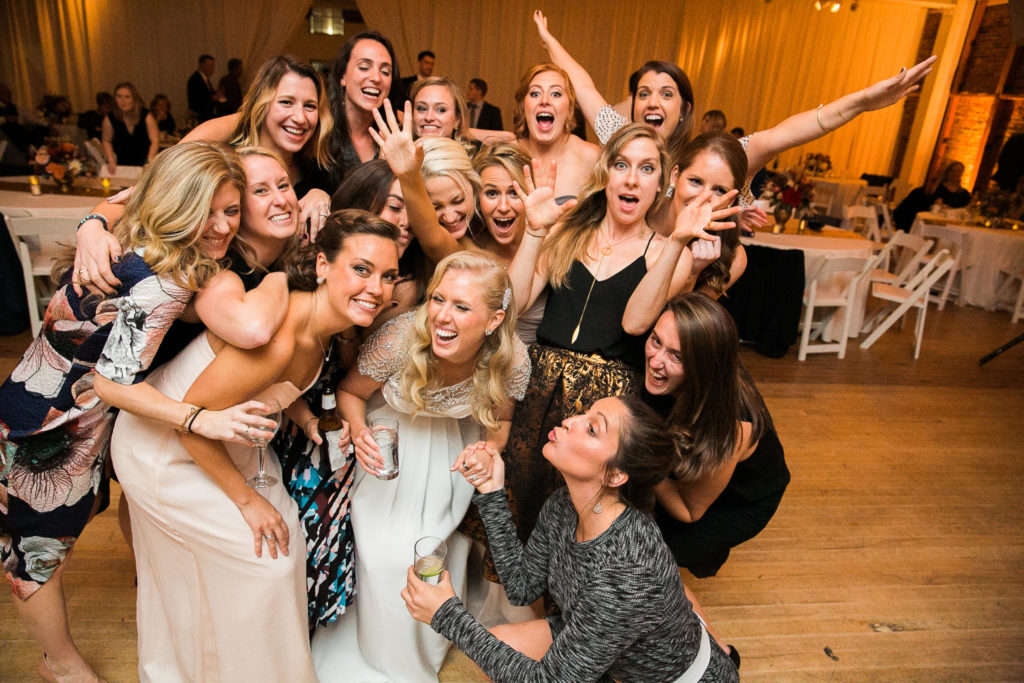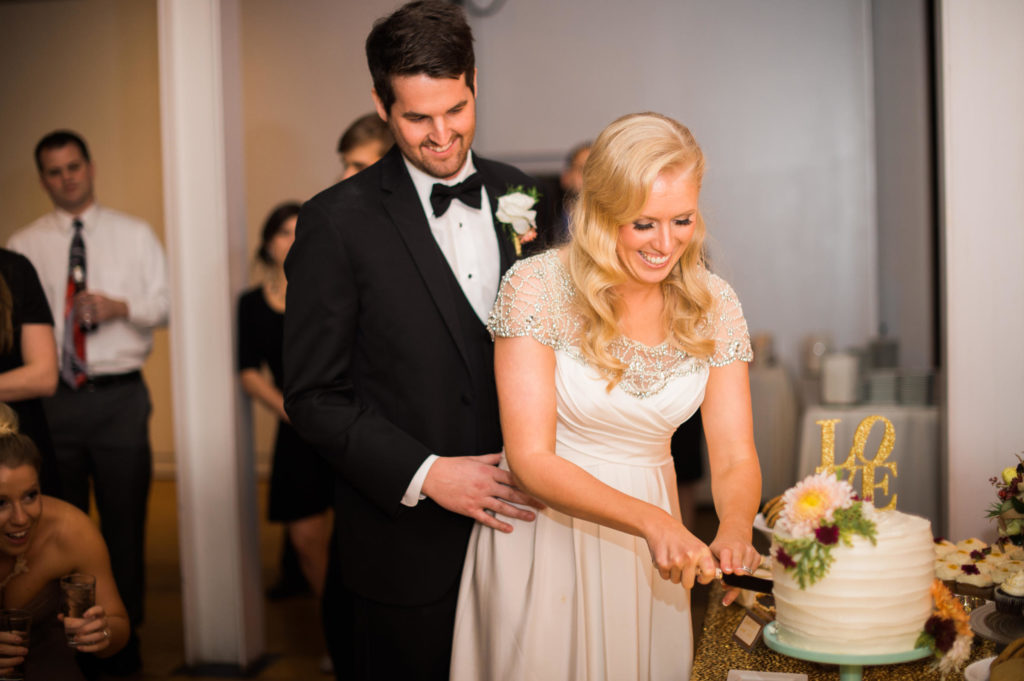 Later it was party time. Under the steady hand of Lemon and Lime Event Design, the reception was simple and romantic with lots of gold accents, twinkle lights, and perfect details (like the globe guest book). It was a mix of Baltimore charm (exposed brick, views of the city, Berger cookies, and Natty Boh in the welcome bags) and family elements including a musician uncle who played with the band and a brother who "sang" with them. (The video is epic.) And Kari and Steve had their first dance to Billy Joel's "Just The Way You Are," since both sets of their parents also danced to that on their own wedding days.
After six years together, being married "doesn't feel different," says Kari, "but it feels good to say 'my husband.'"