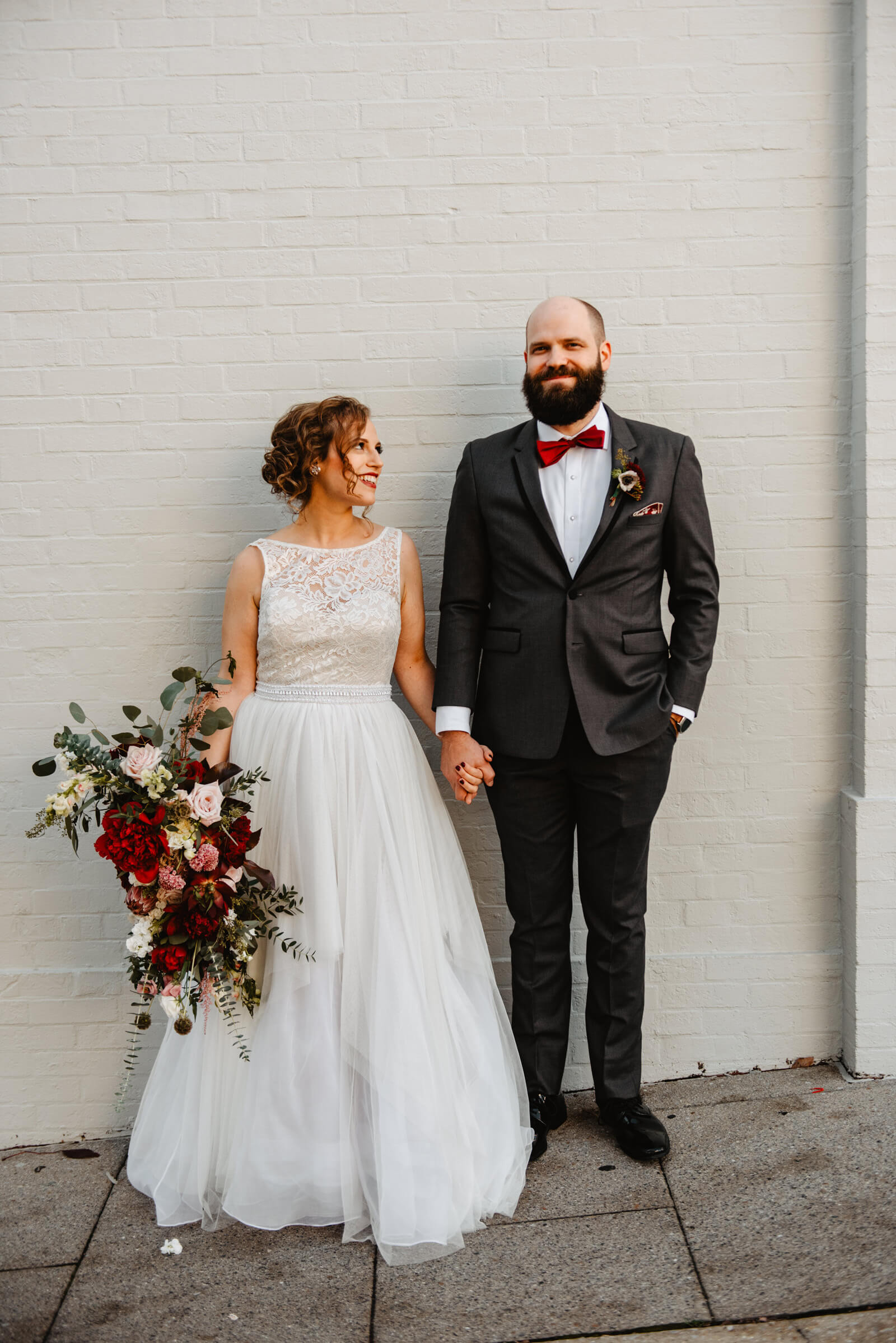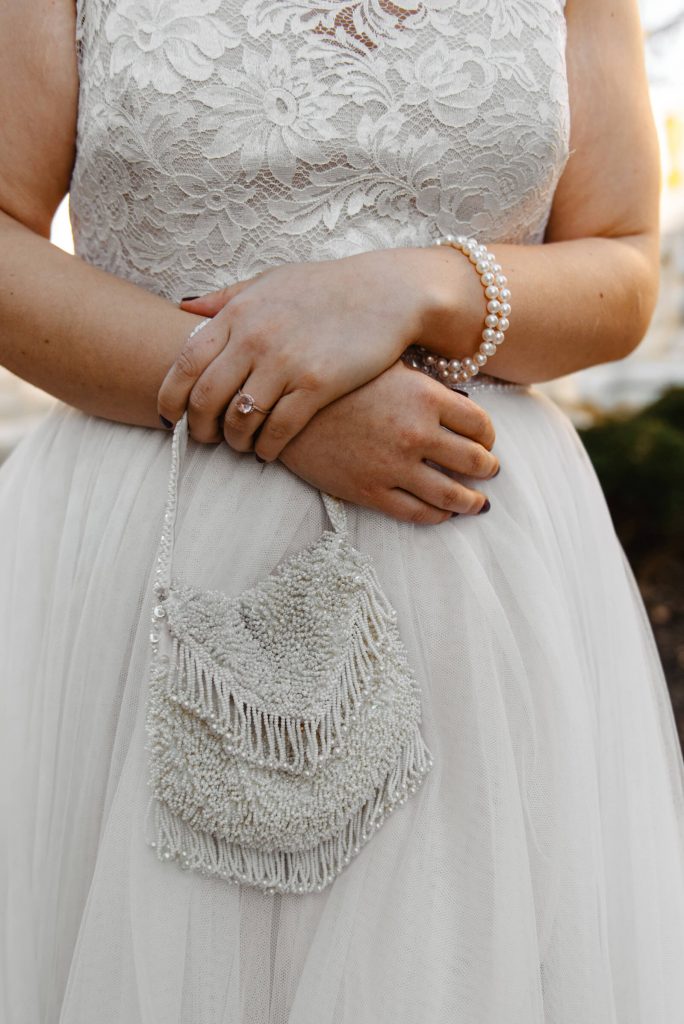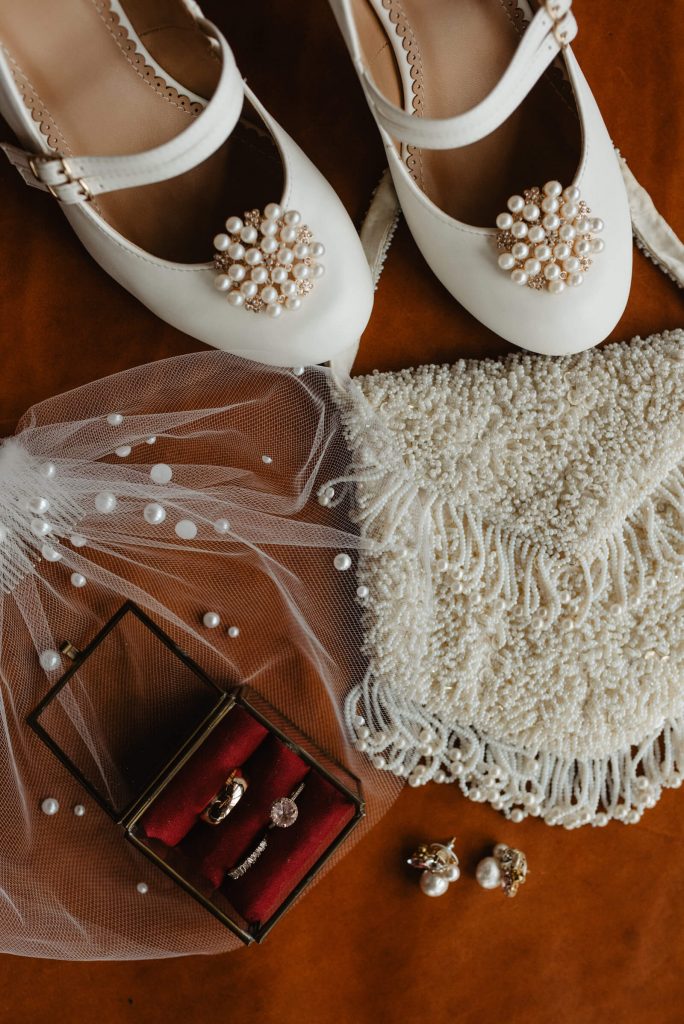 Occupations Wendy is a creative services manager and designer; Martin is a pharmacist
Wedding date November 3, 2018
Number of Attendees 90
Number of Attendants Four bridesmaids, four groomsmen, two ushers, two flower girls and twin ring bearers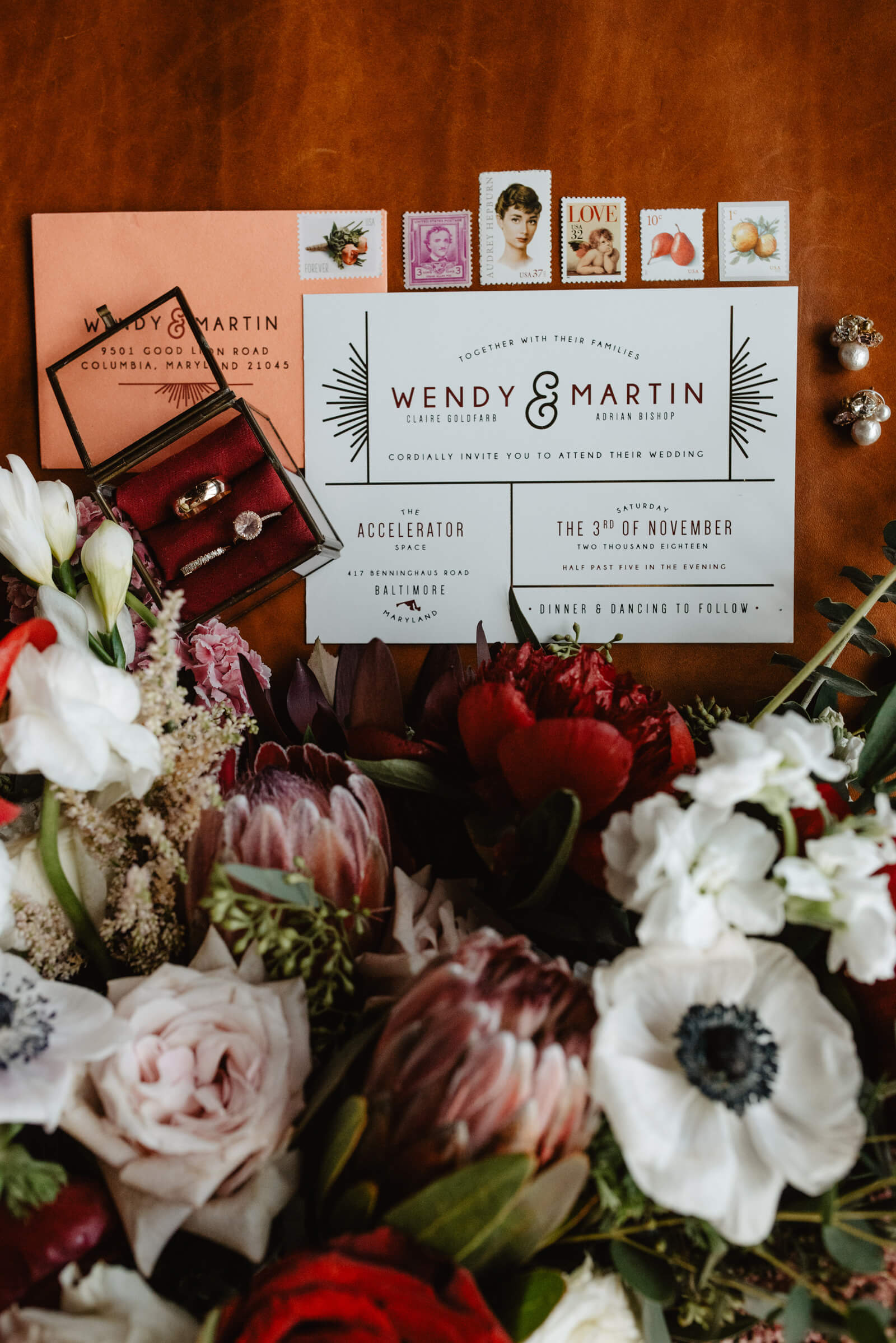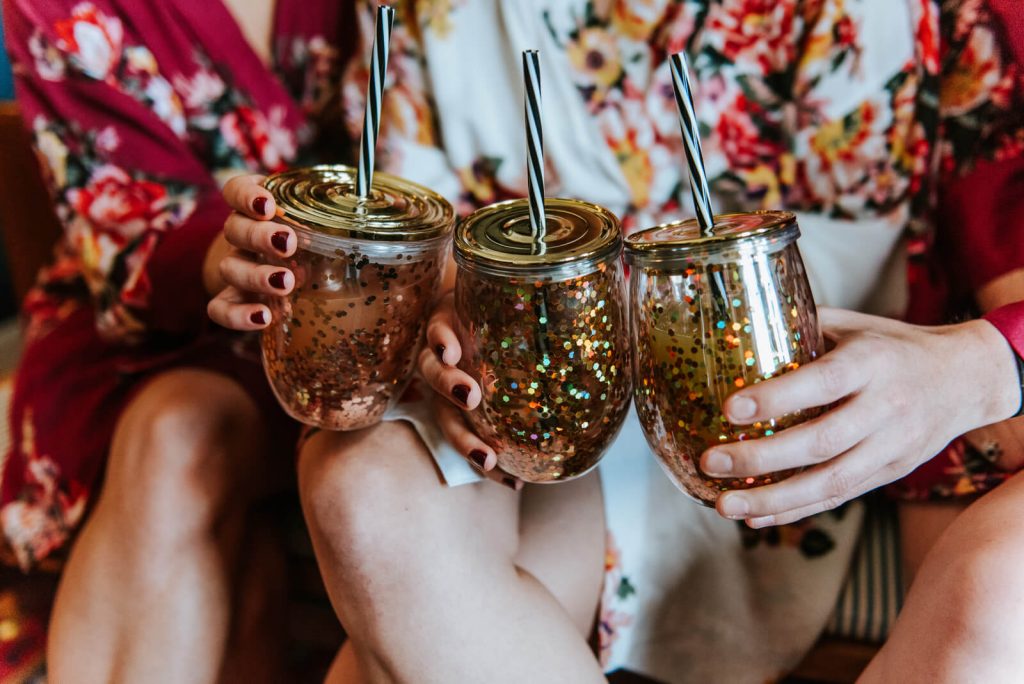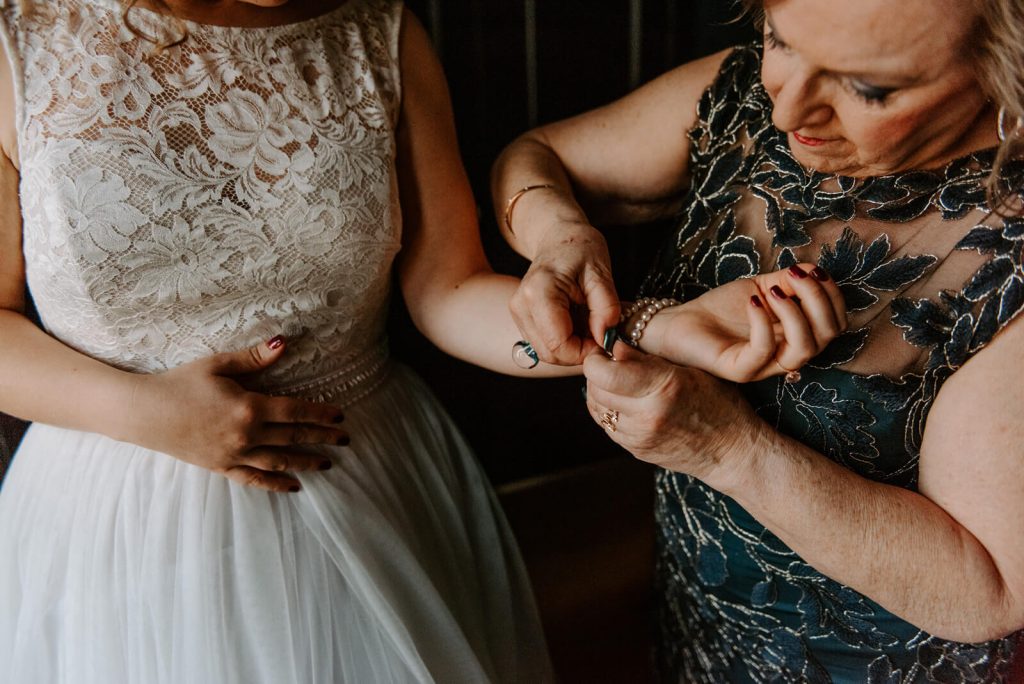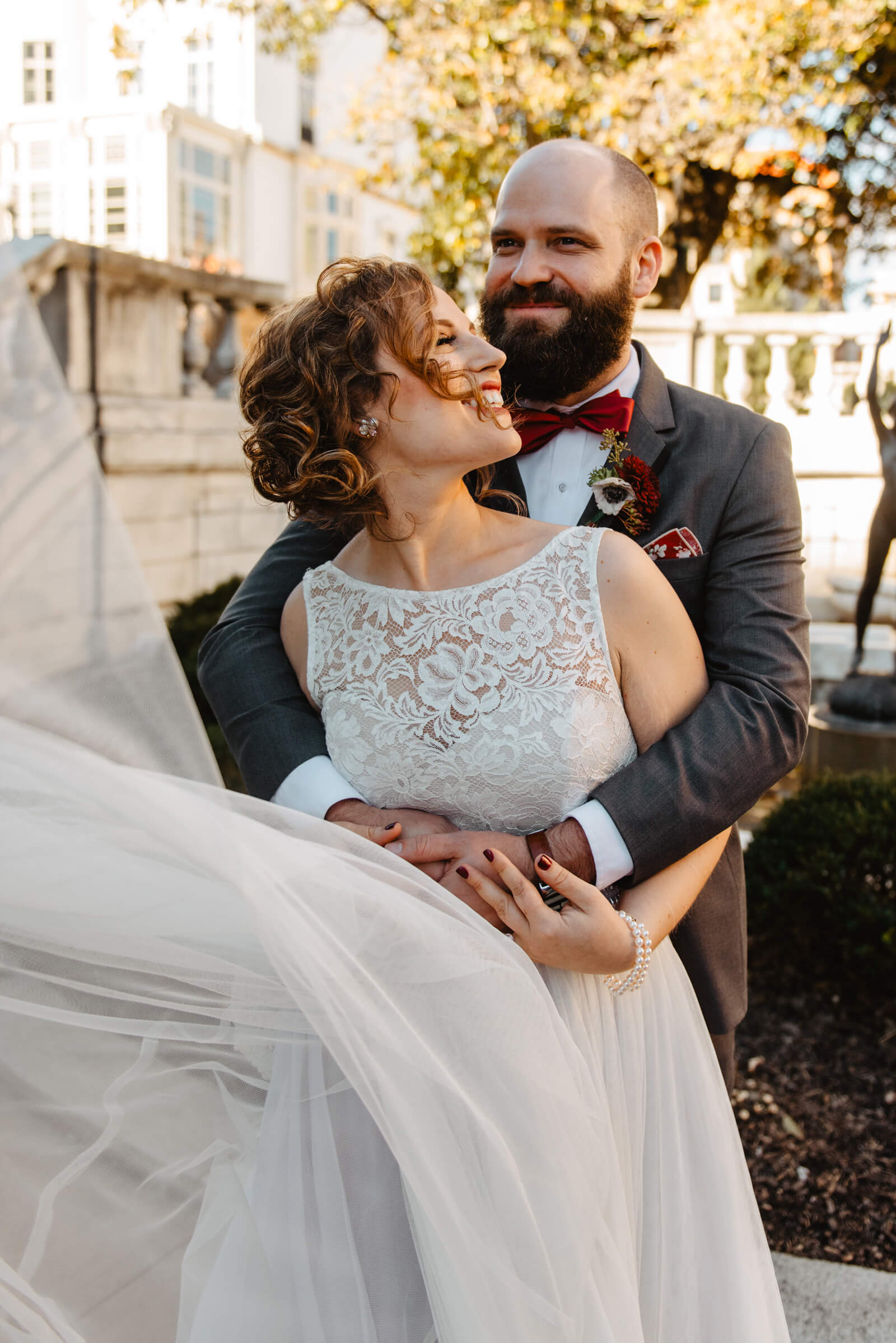 How You Met We met on Tinder a couple months after Wendy moved to Baltimore from Arizona. It turned out we lived two blocks from each other. For our first date, we met up at The Brewers Art, a place we discovered we both frequented. We later had some engagement photos taken in the bar and our rehearsal upstairs in the restaurant.
The Engagement Martin is from Texas and on a trip to Dallas we went to the Texas State Fair. He had planned to propose on the Big Tex Ferris Wheel, but in line for the ride discovered they required three people per car. Not knowing how to pivot, he had an idea when Wendy suggested they pop into a photobooth. After the first photo was taken, he asked her to marry him just in time for the second snap. We now have a pretty cool souvenir photo strip from the moment we were engaged.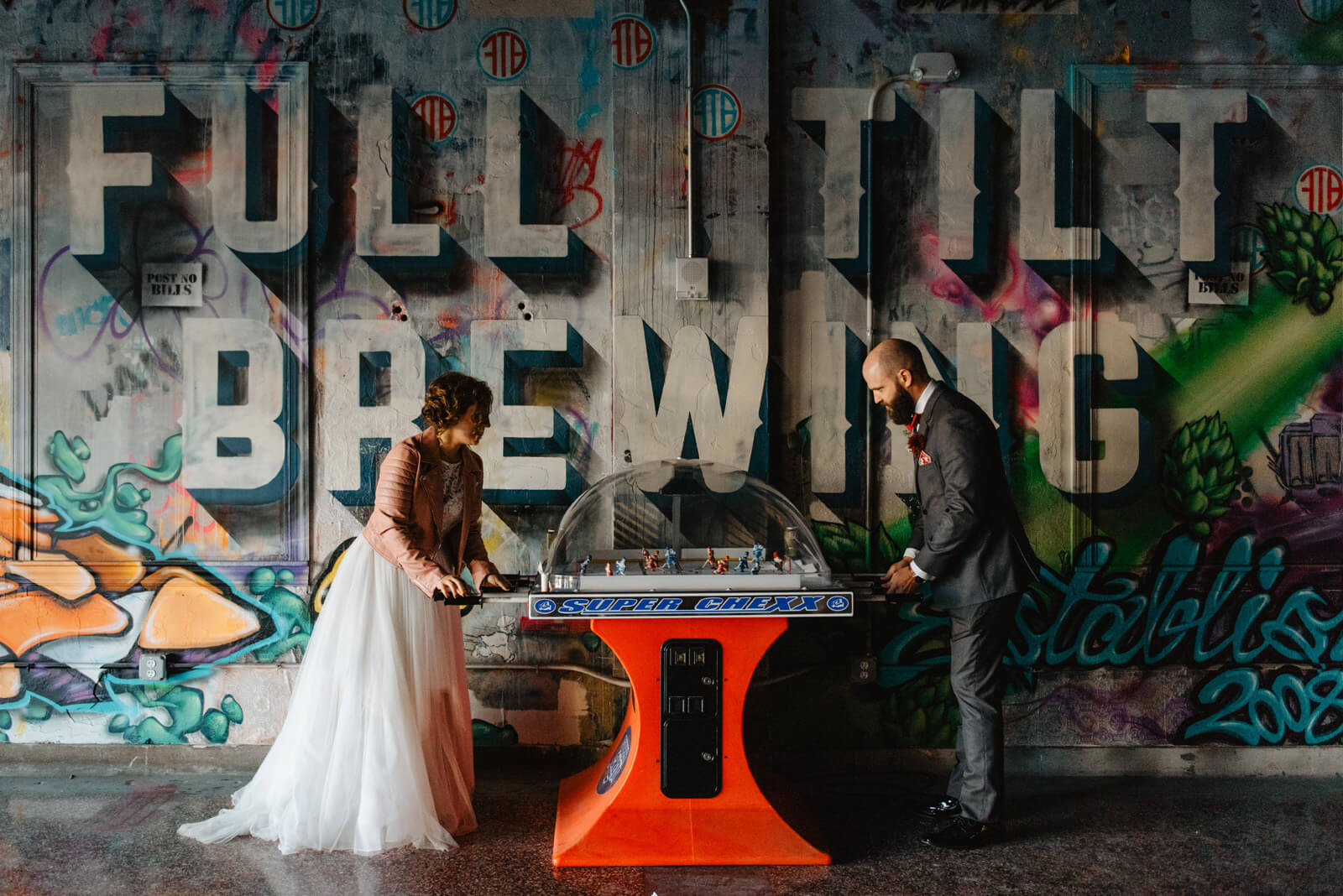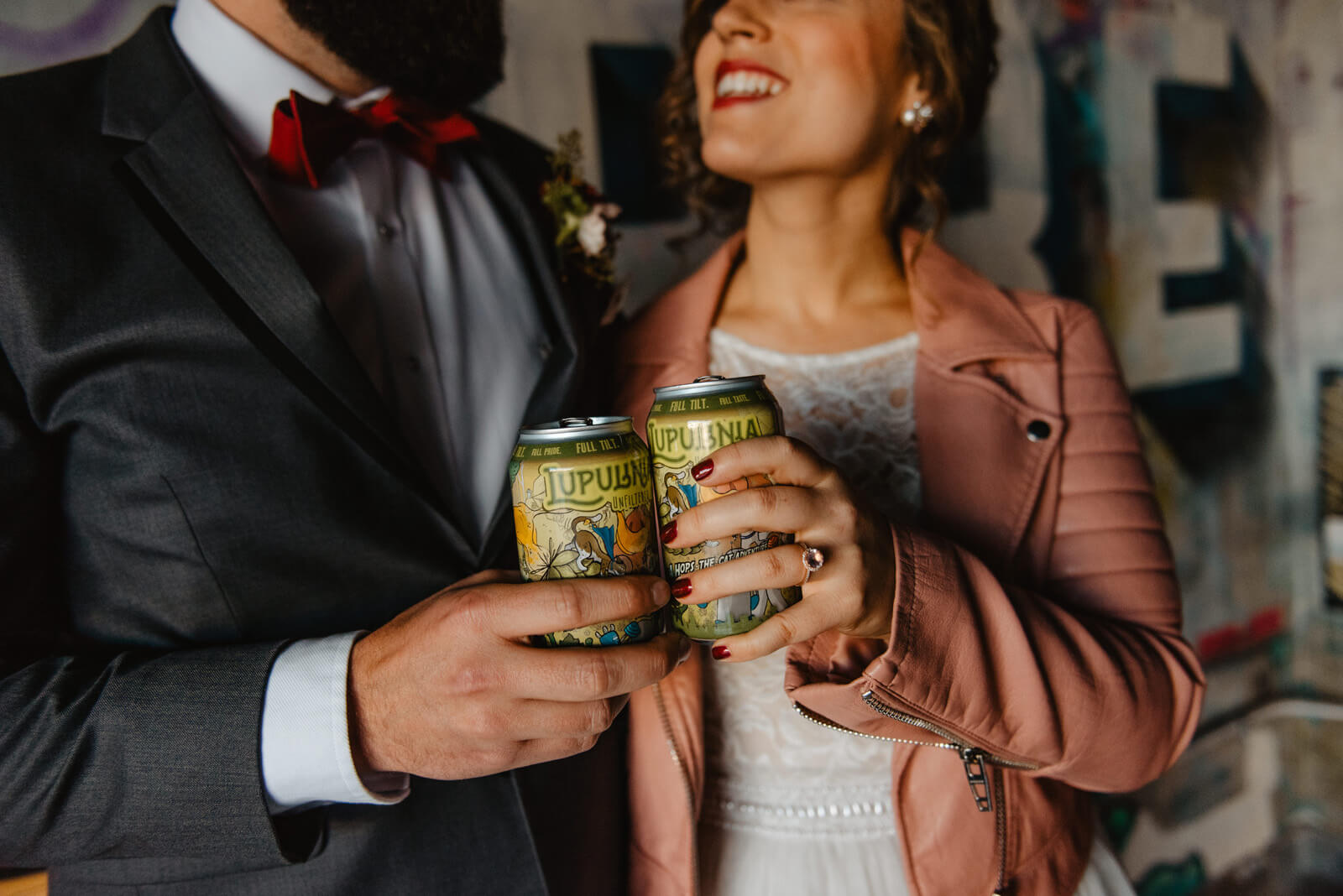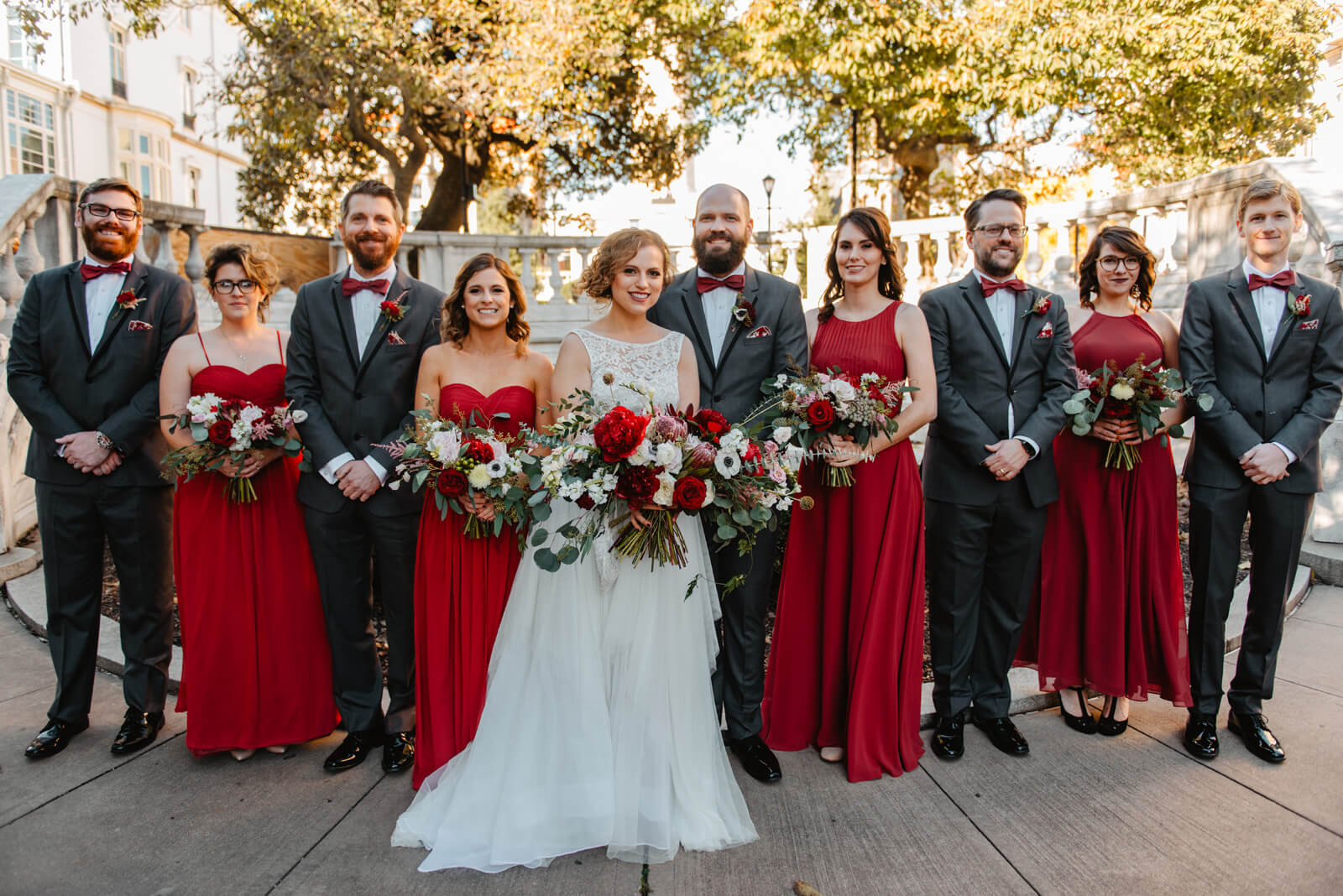 Wedding Design Inspiration Industrial, art deco, modern. We pinned everything we loved on Pinterest, created a color story and went from there.
What Was Unique and Special About Your Wedding Day We designed and made almost everything. It was truly a team effort. Wendy designed all the paper goods. Martin built the ceremony arch and marquee letters. We poured candles to be our favors. Martin even homebrewed two different beers that were served at the bar.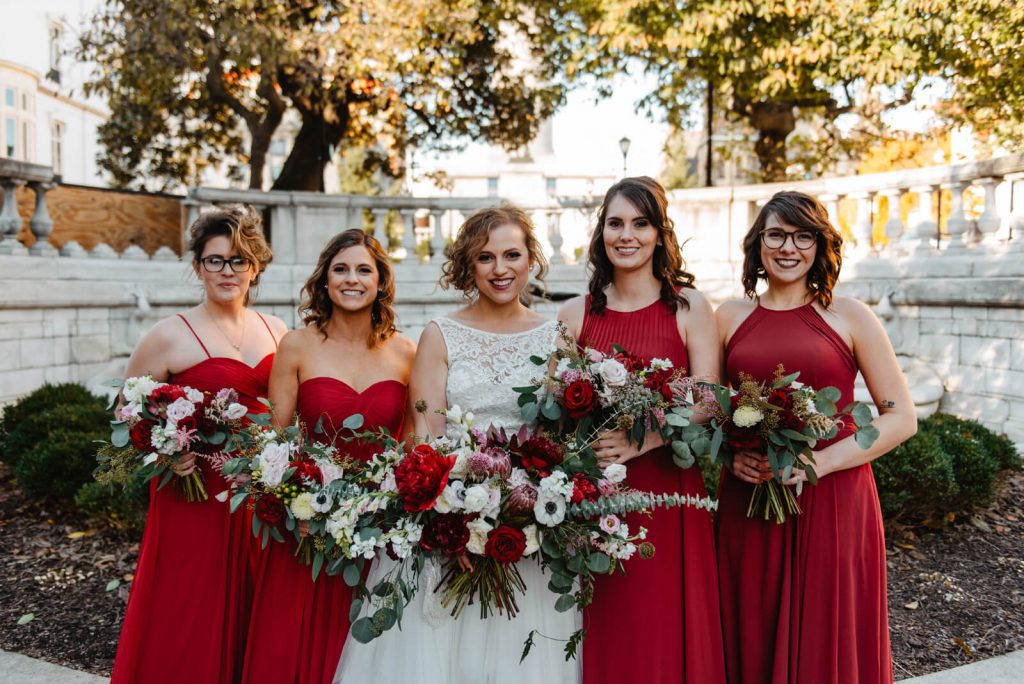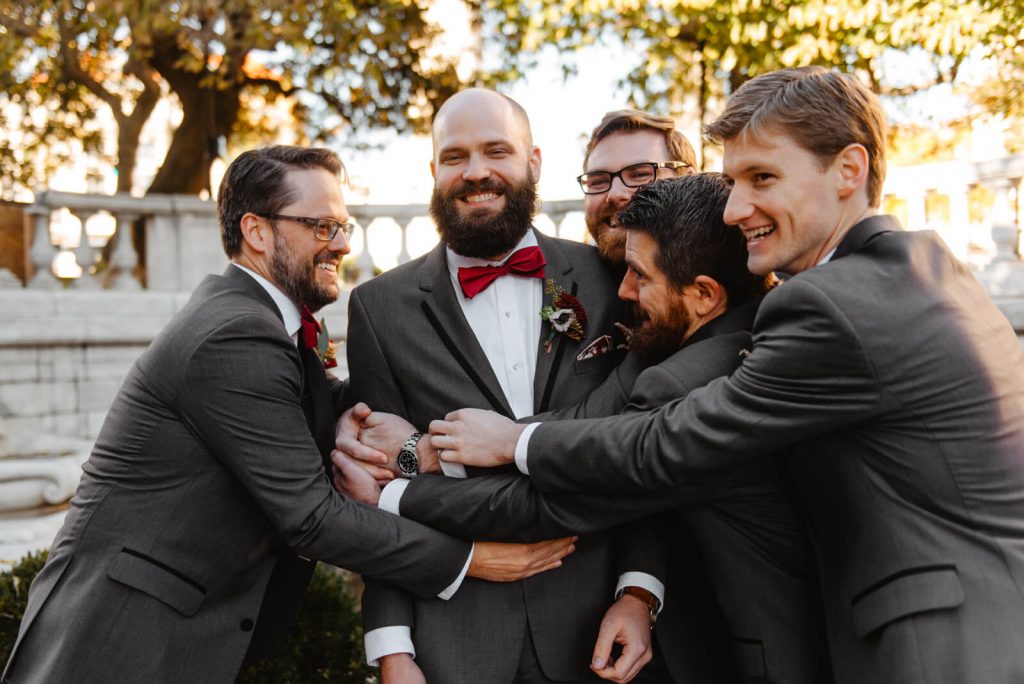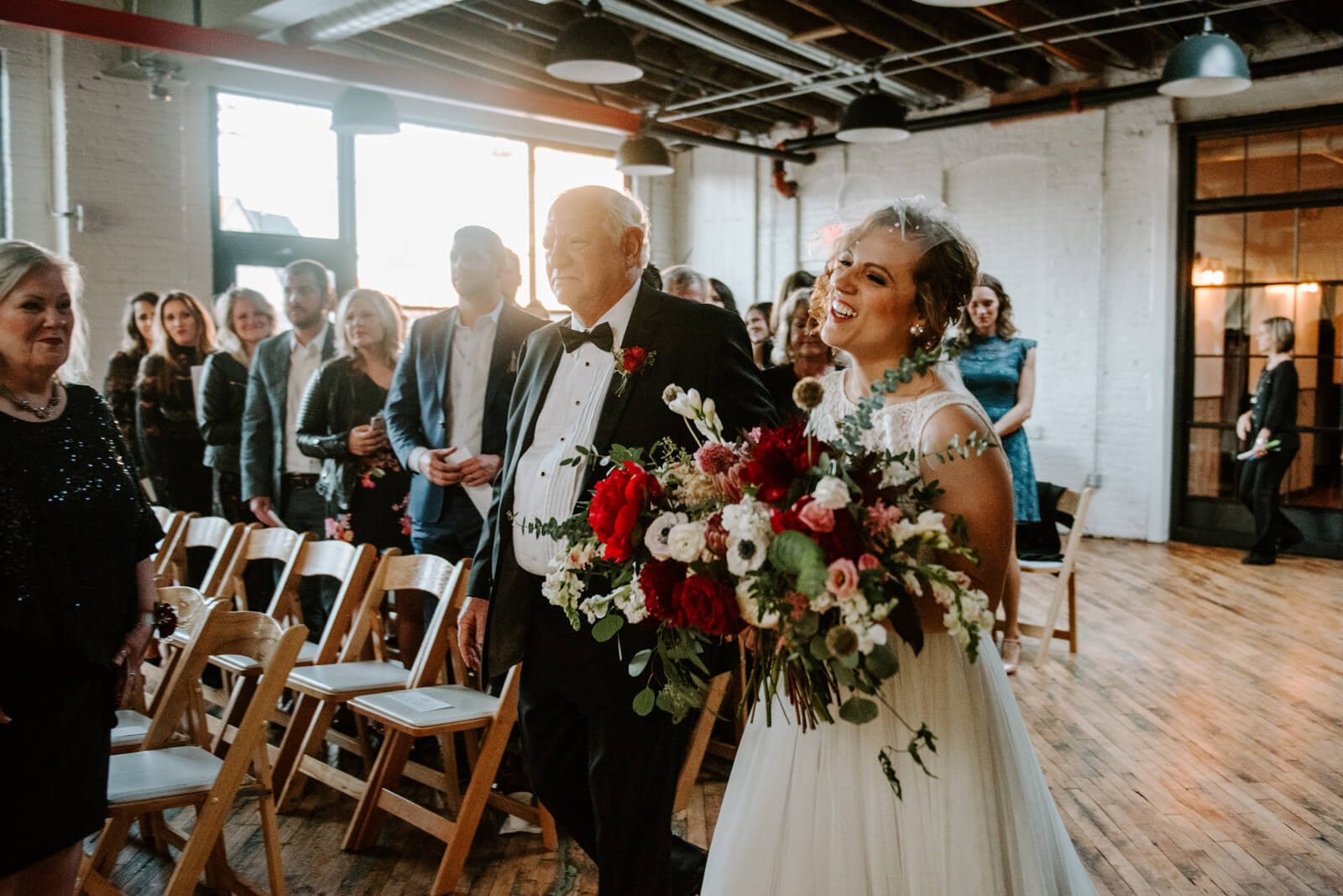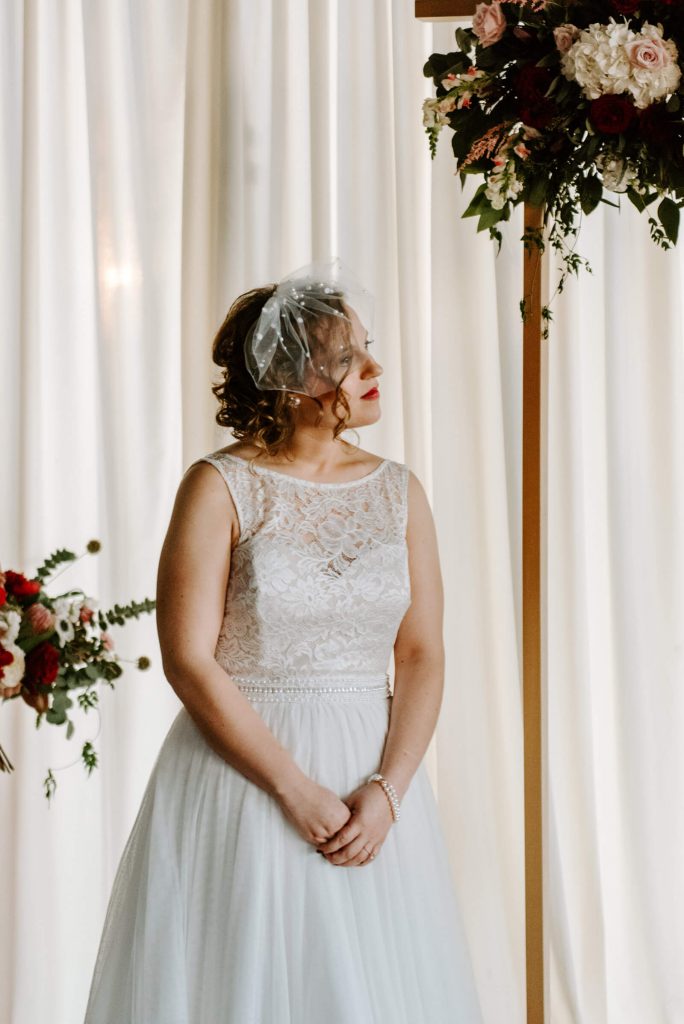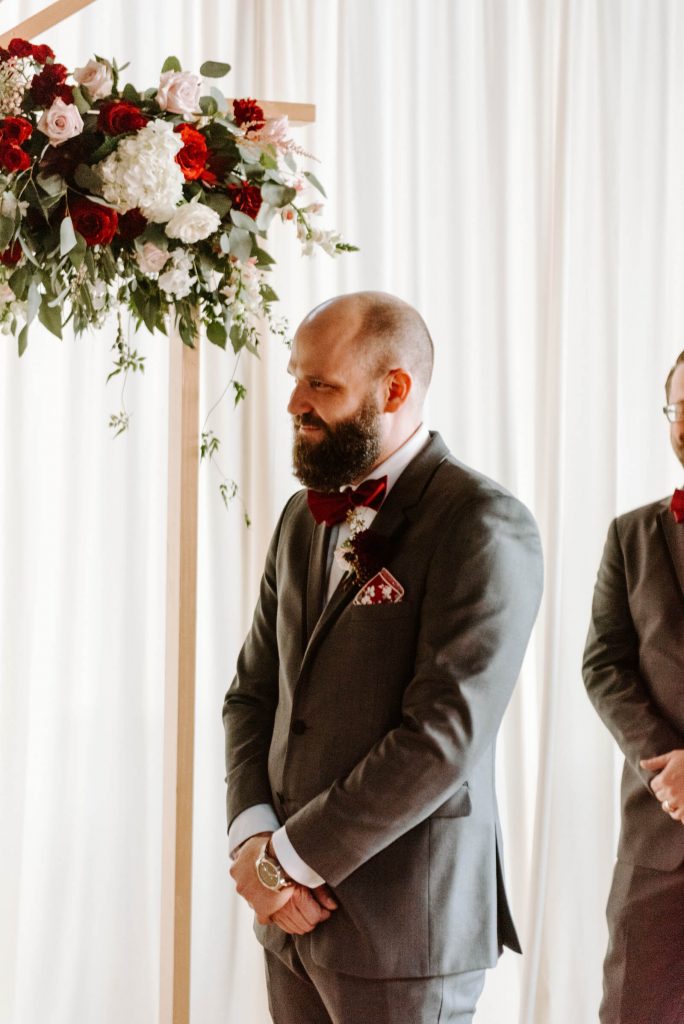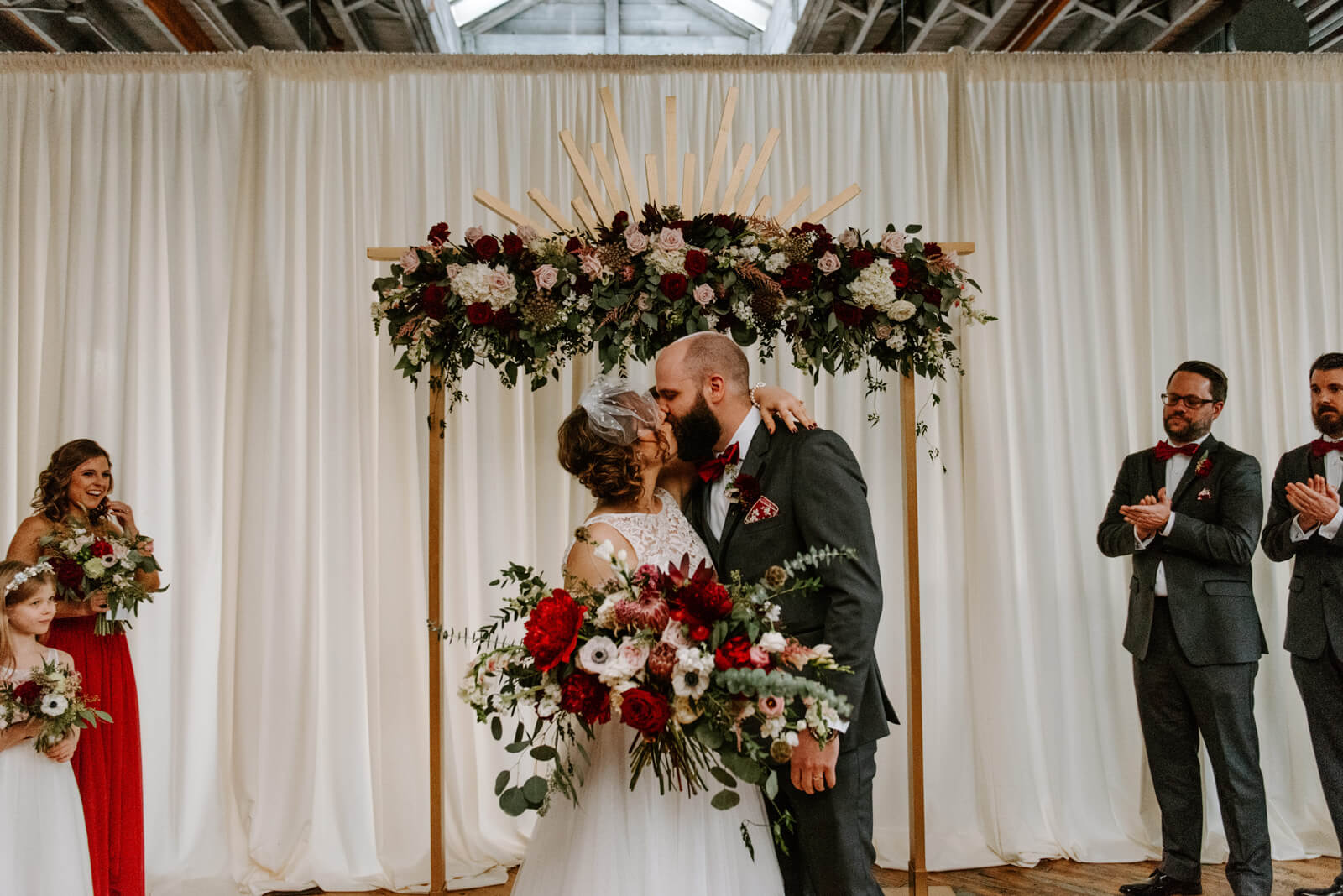 Favorite Details After Wendy designed the invitation suite, she was able to carry the art deco burst motif throughout all the signage and paper goods on the wedding day. Martin even used the same shape to create the ceremony arch. As total design nerds, we loved that we were able to create and curate a cohesive wedding look.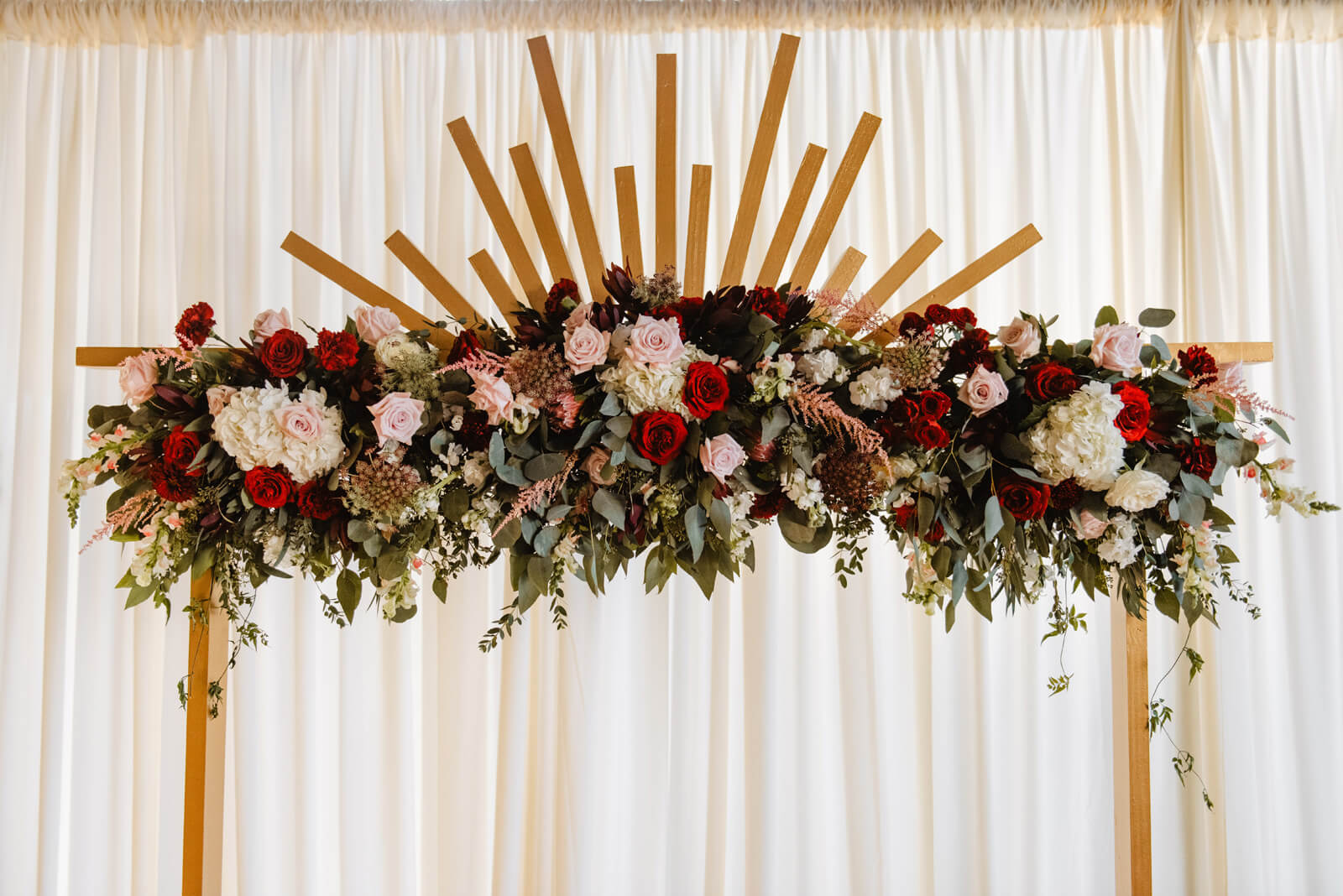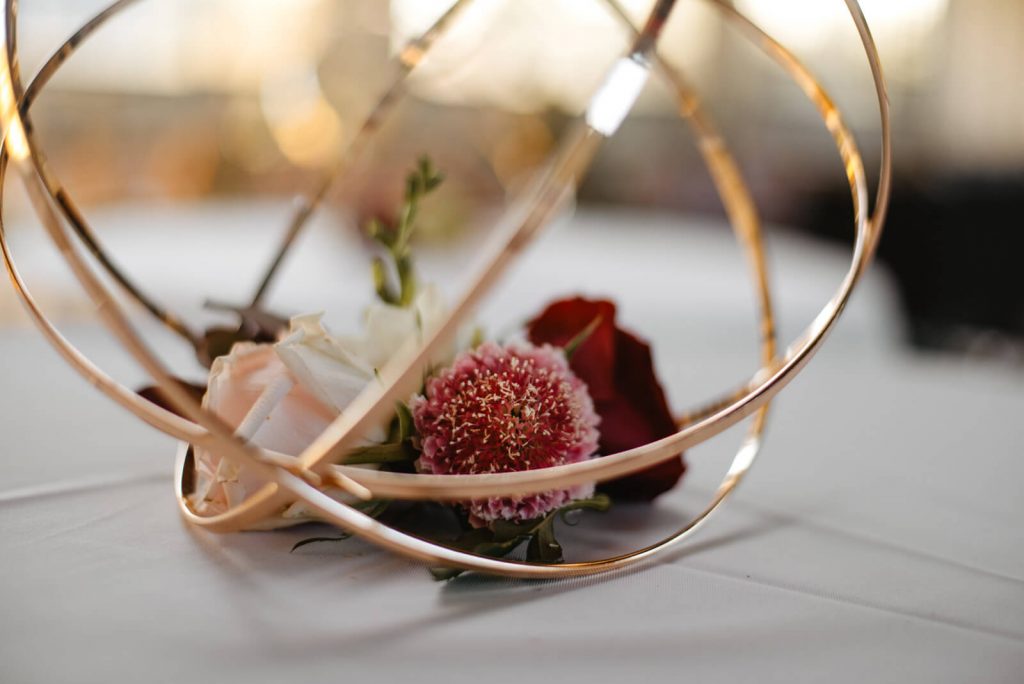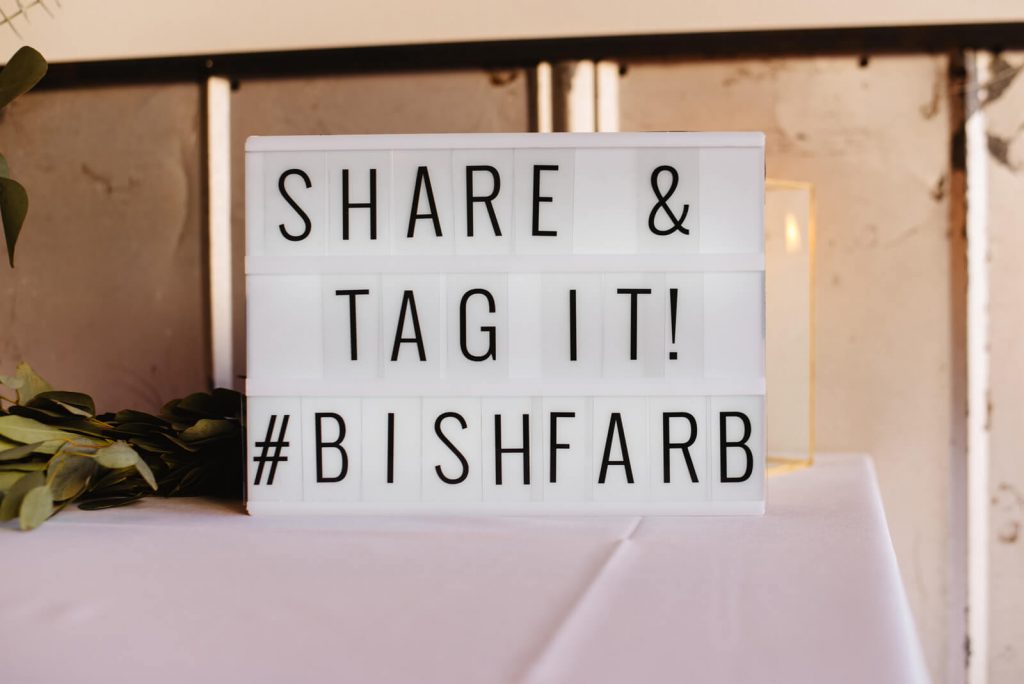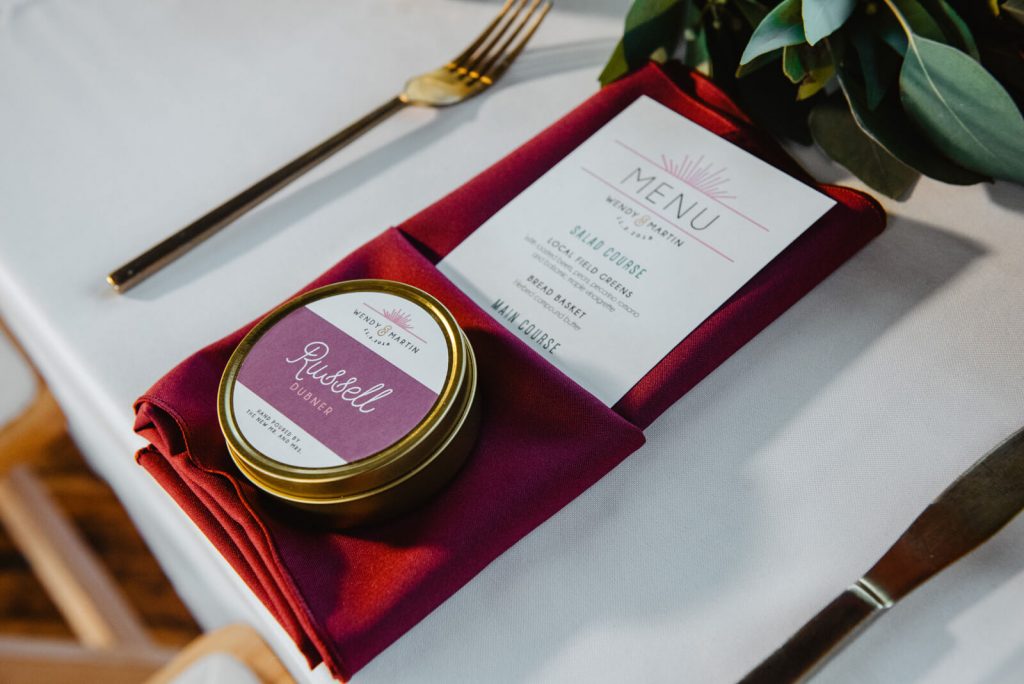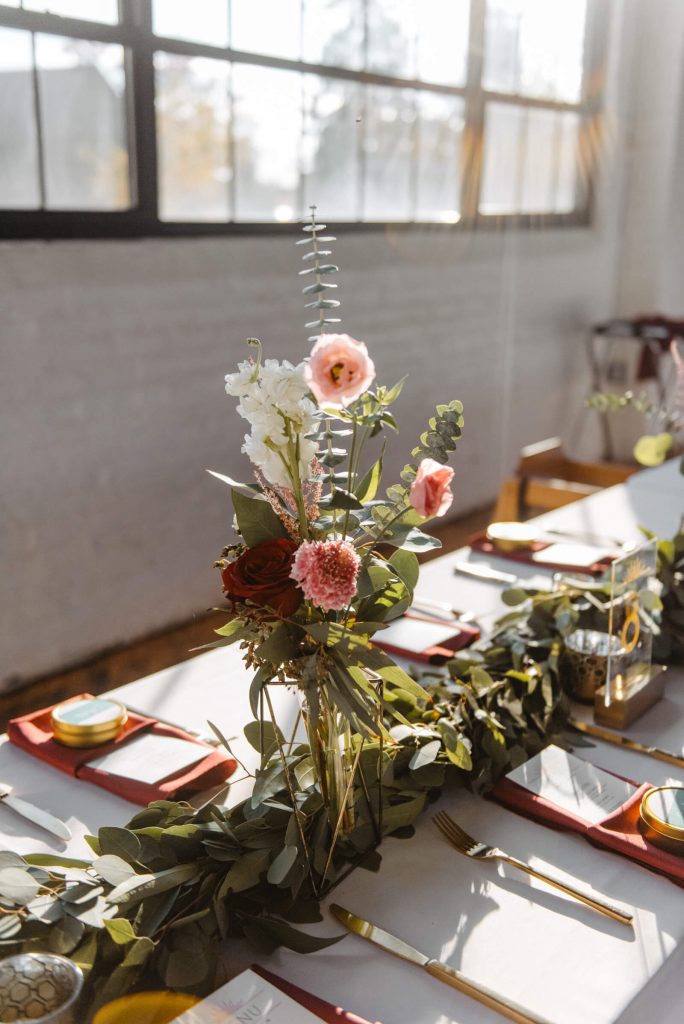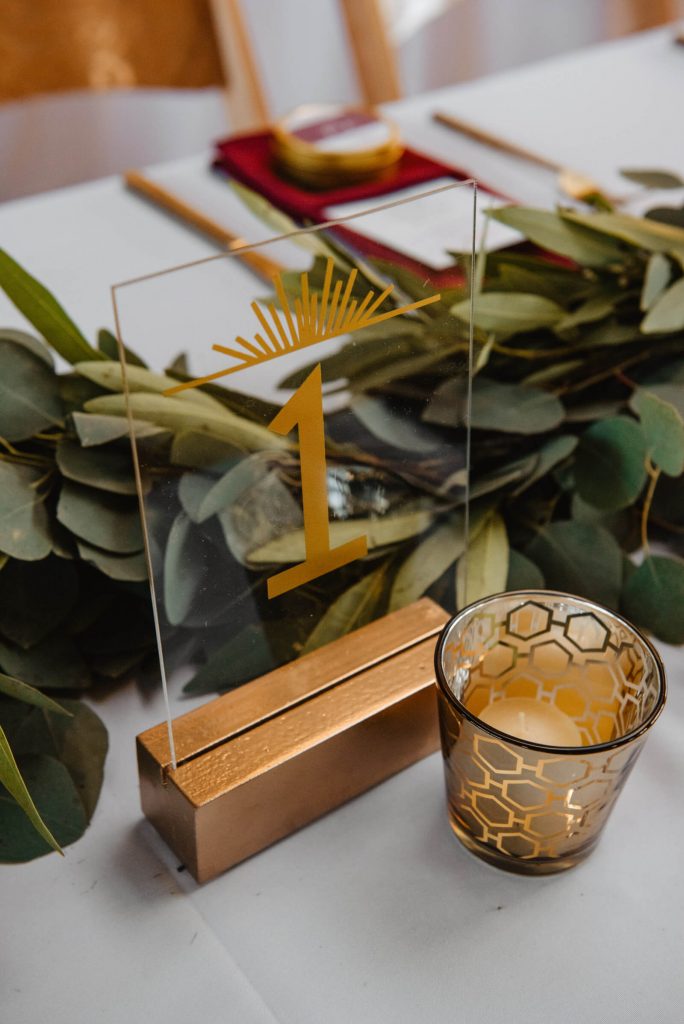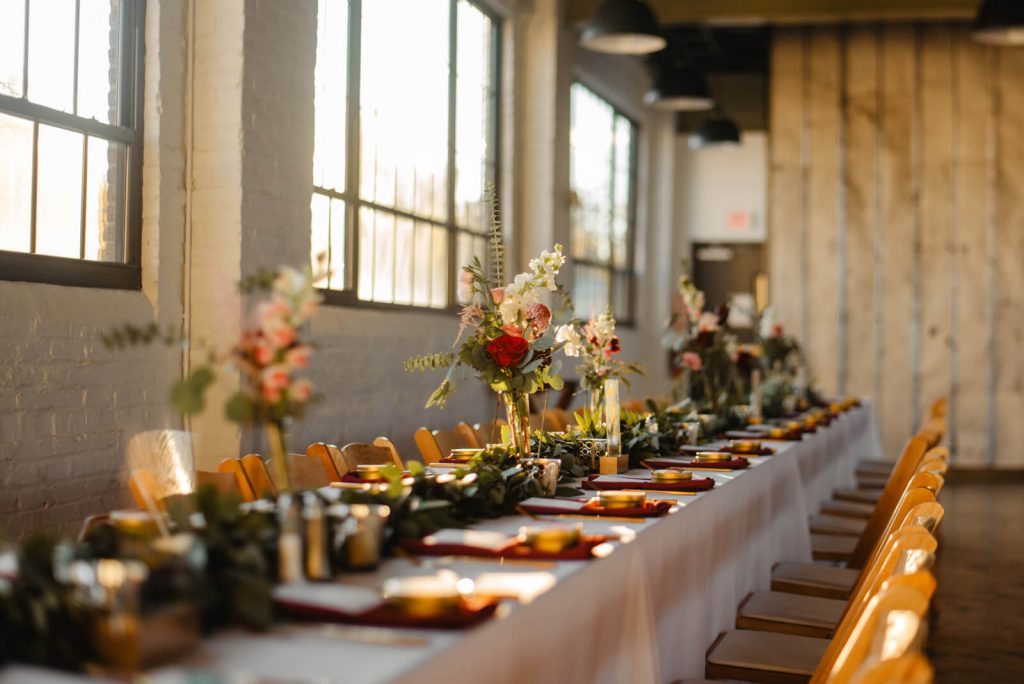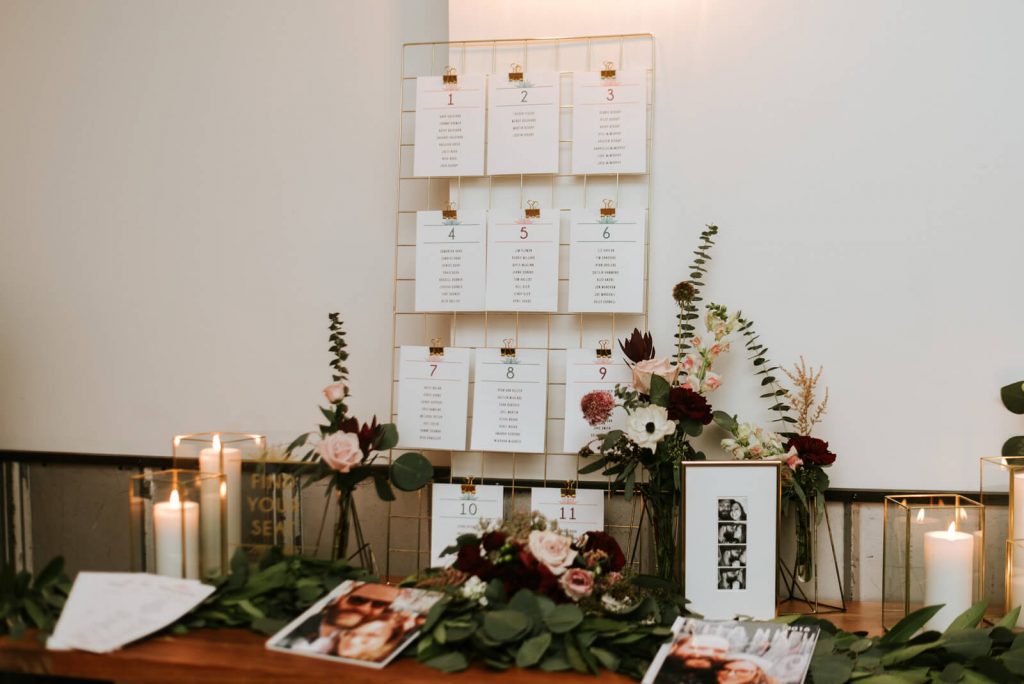 Most Unexpected Event On Your Wedding Day We had to come up with a way to get all of our guests out of the ceremony room to flip it to the cocktail hour space. Our photographer came up with the idea of bringing everyone outside for a group photo. We were worried it could be messy and stressful to get almost 100 people together. Turns out it wasn't that difficult and the photo we have with all of our guests is one of our favorites of the whole day.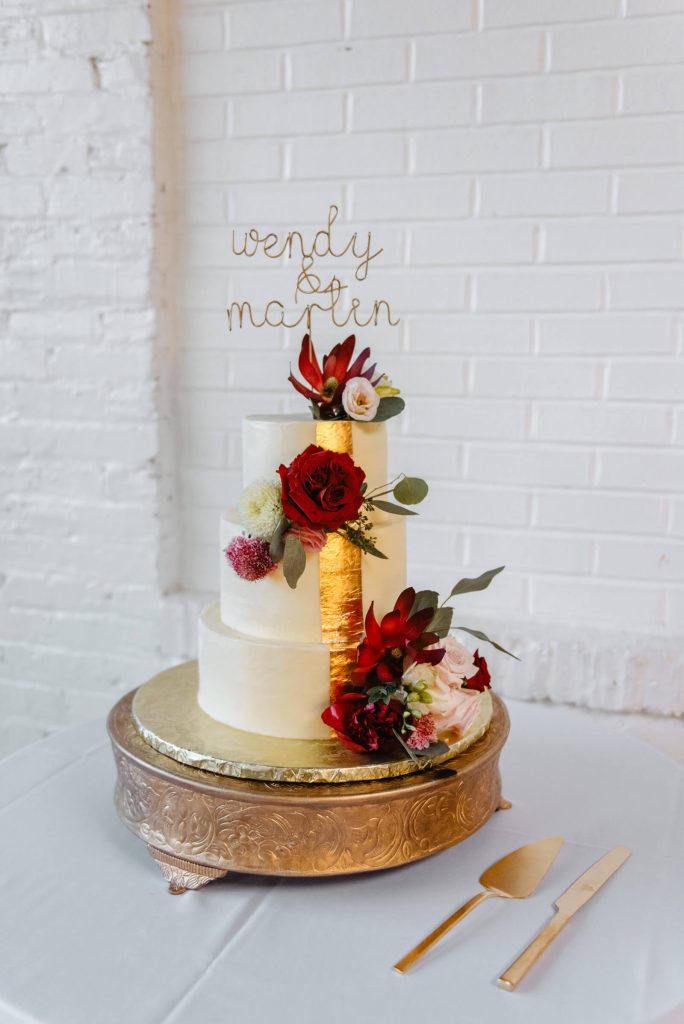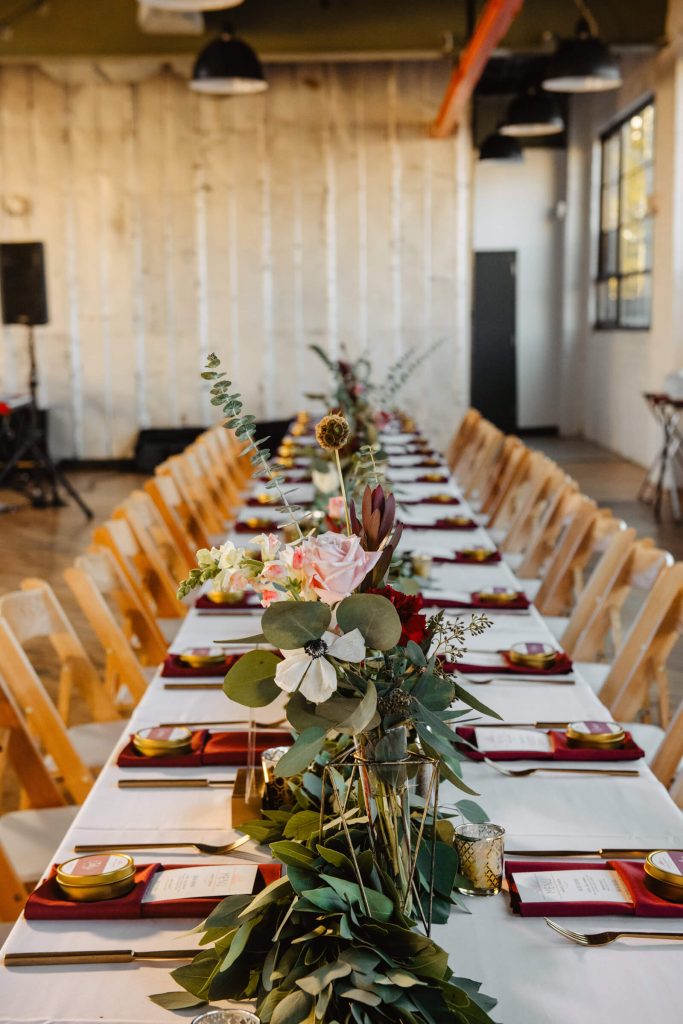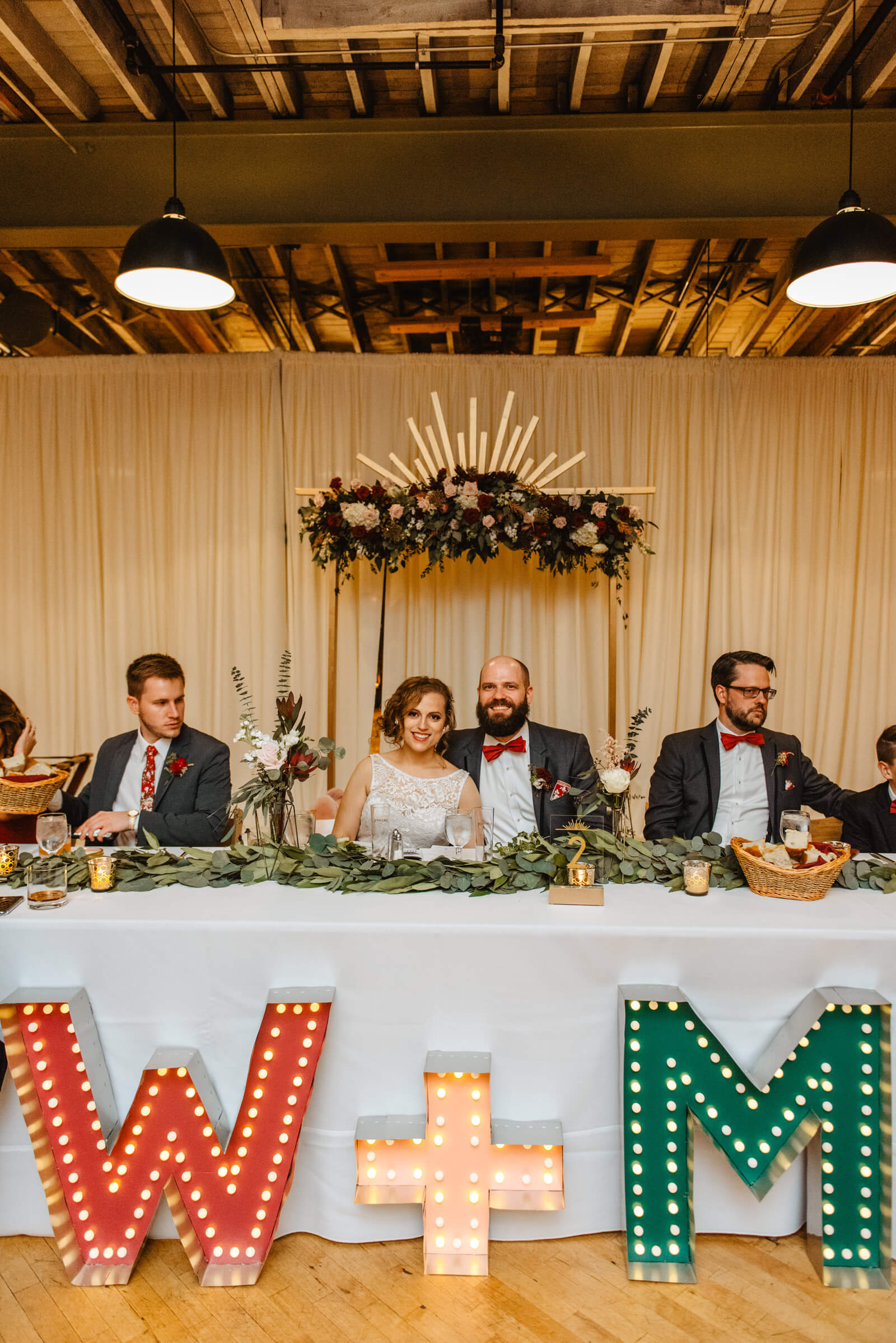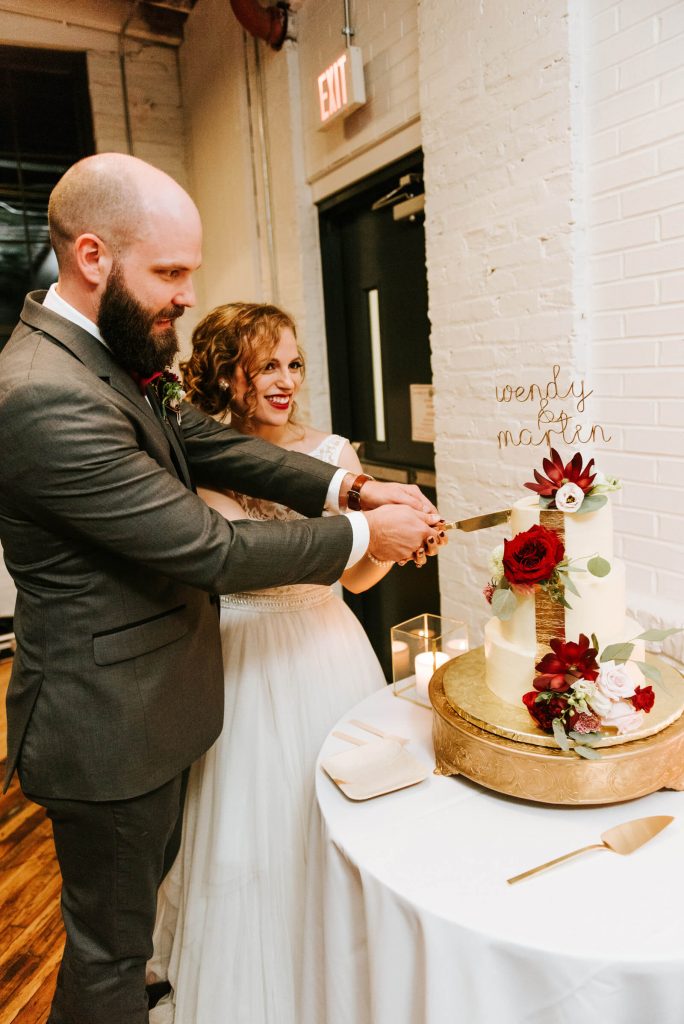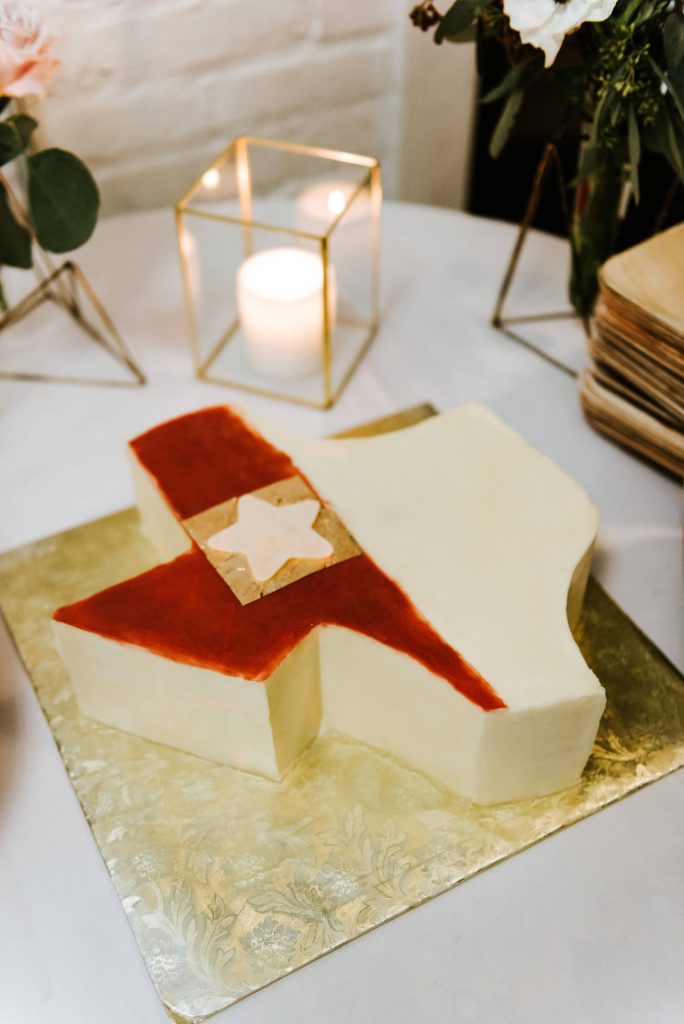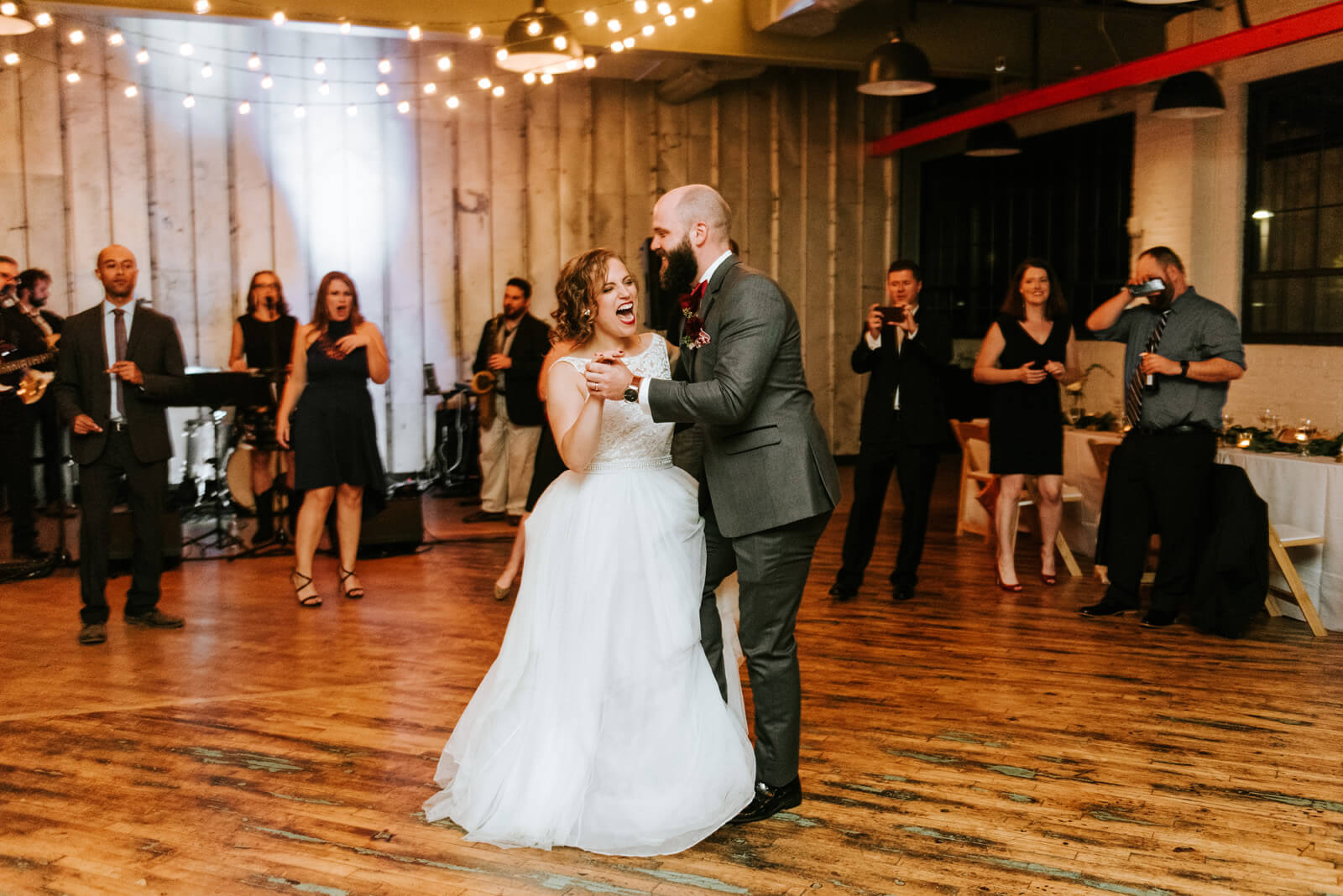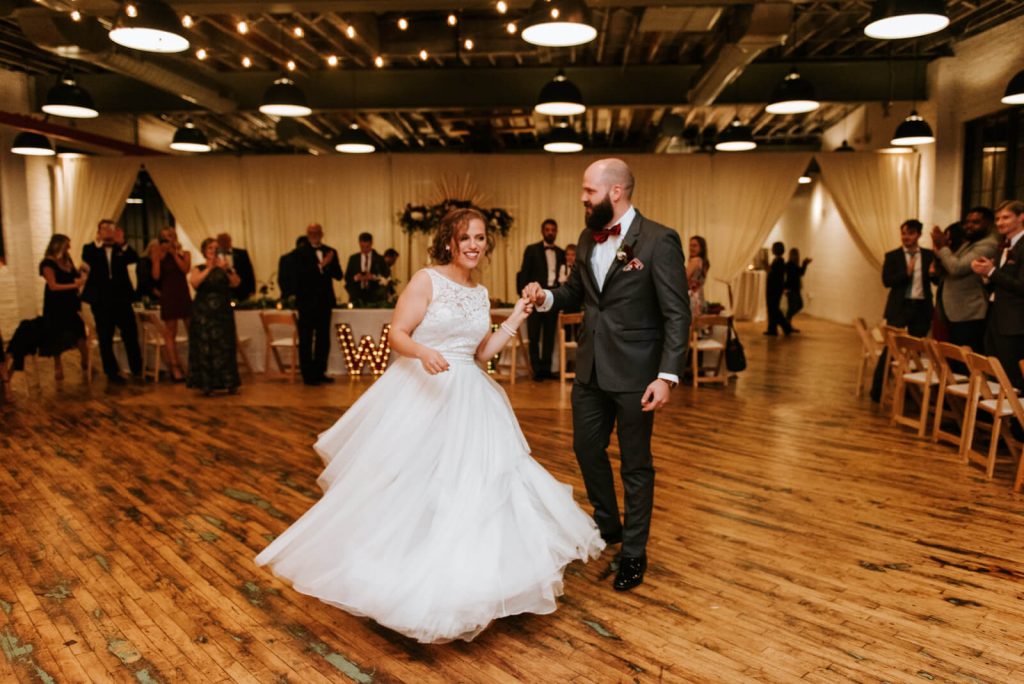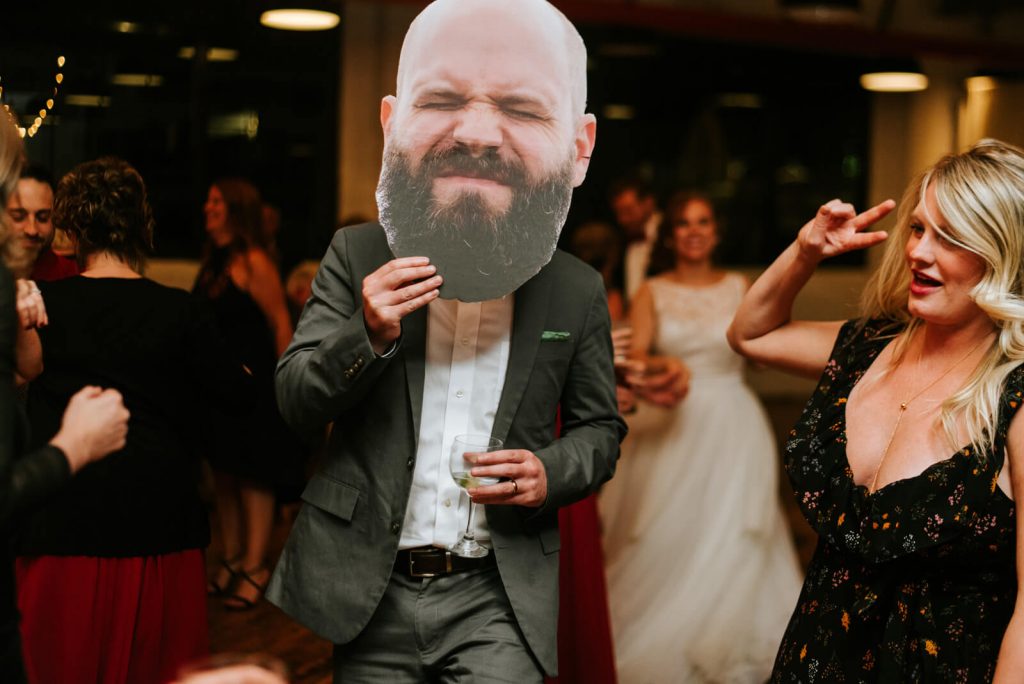 Piece of Advice Do the first look and get your couple photos done before the wedding begins. Doing that relieved any stress before the ceremony and allowed us to really be present afterward. We got to enjoy the cocktail hour with all of our guests and had the time to greet and spend time with everyone we invited.