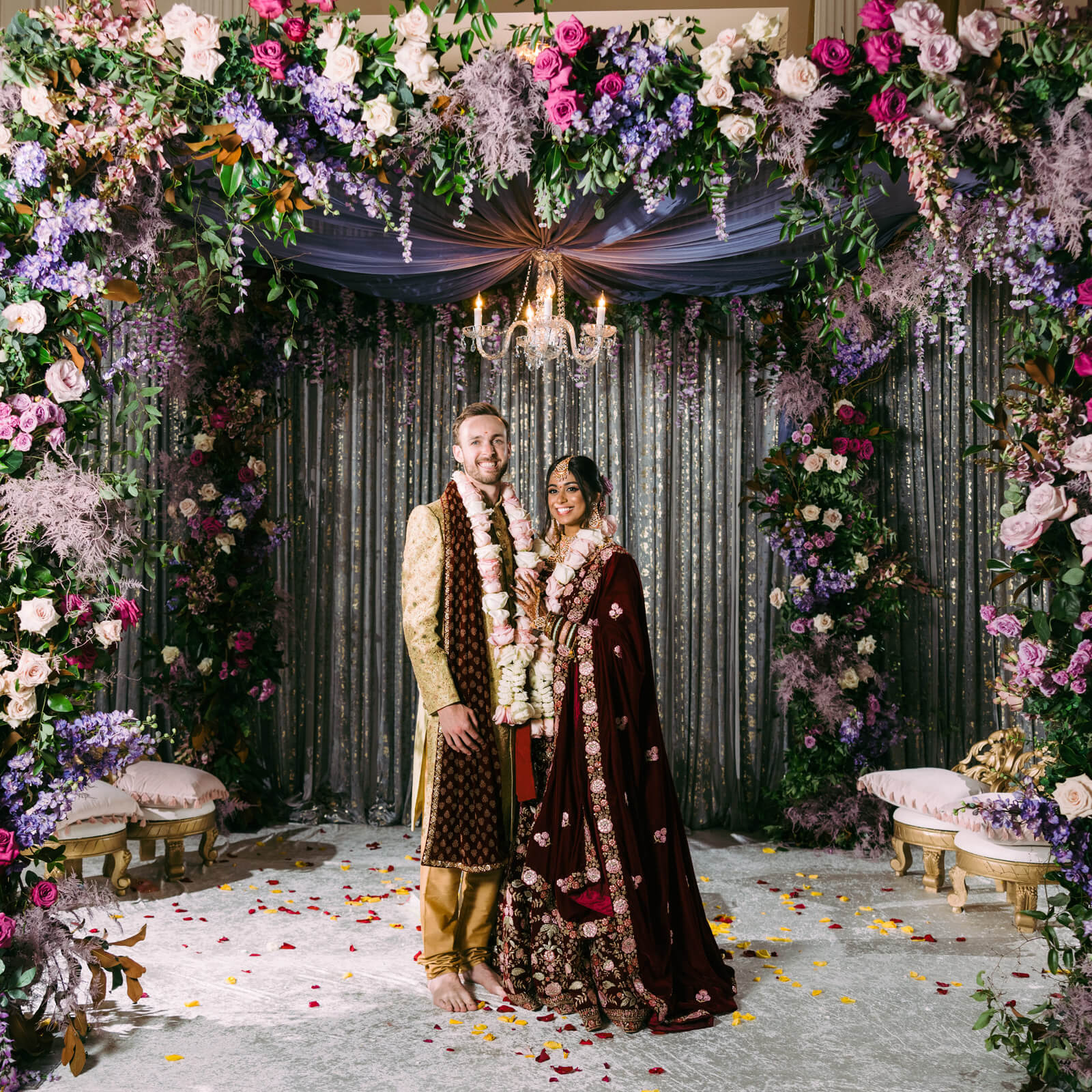 Occupations Nikita is a health care consultant; Robert is an environmental consultant
Wedding date October 9, 2021
Number of Attendees 250
Number of Attendants 14 bridesmaids and 6 groomsmen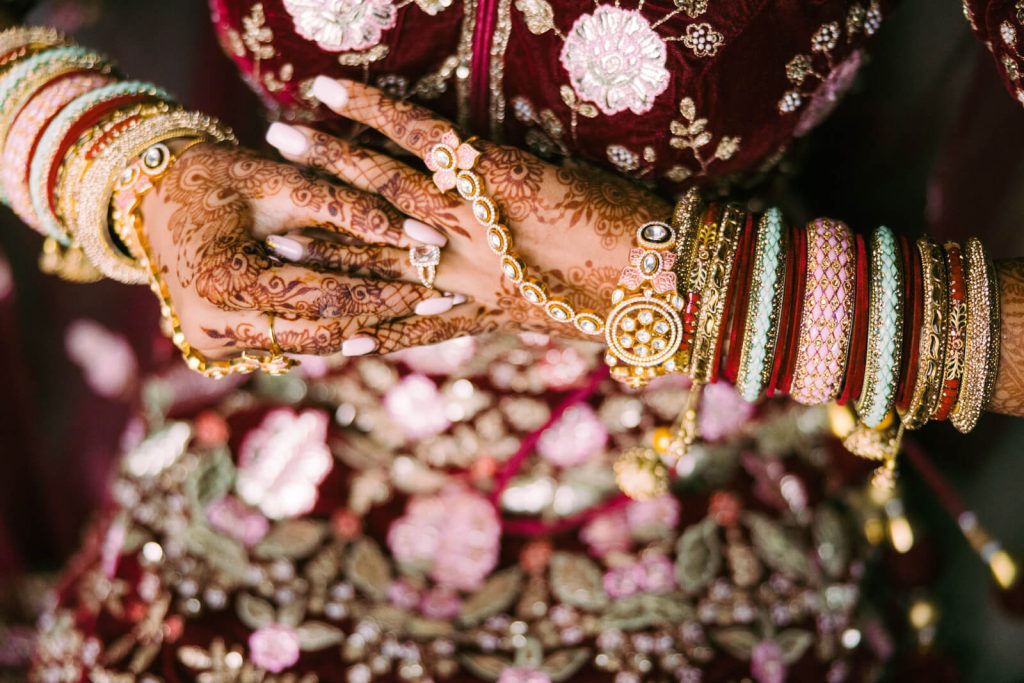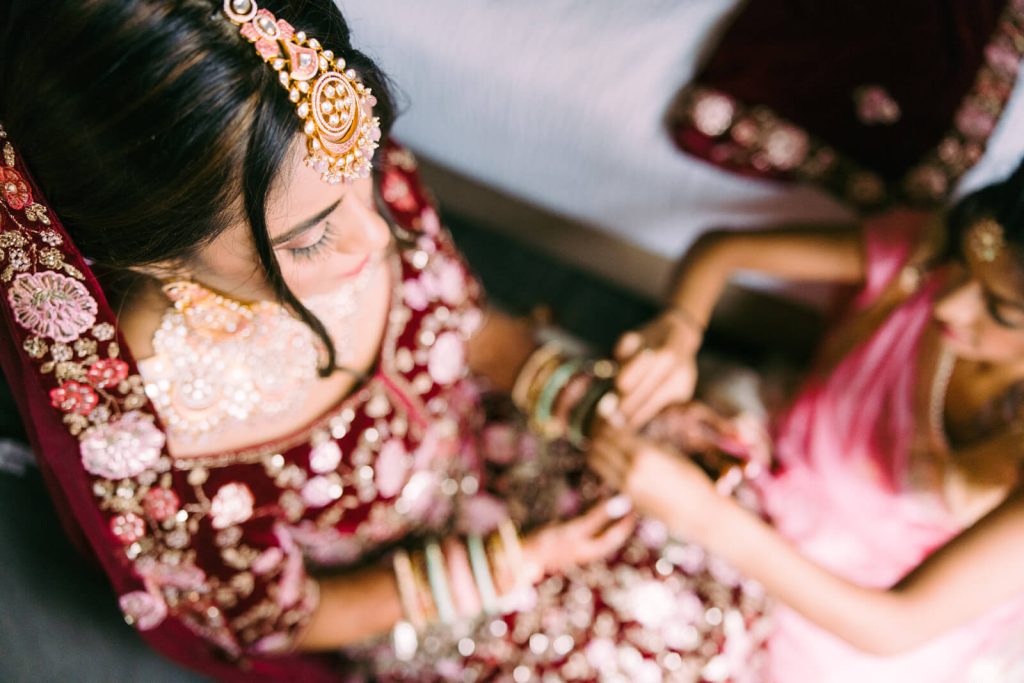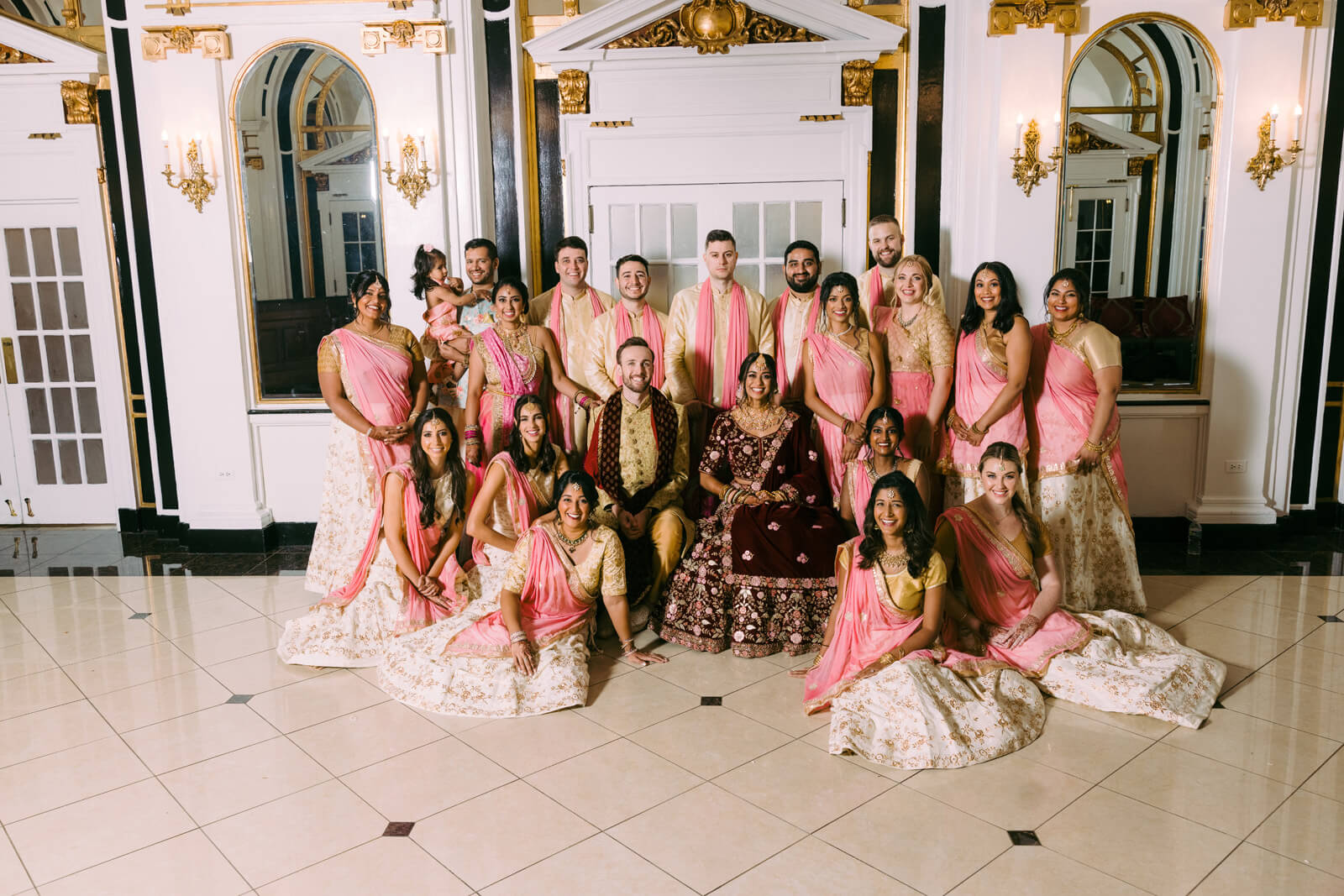 How You Met We met at the University of Maryland, College Park in 2012. We were paired as lab partners in Chemistry I our sophomore year.
The Engagement Robert had arranged a private tour at the New York Botanical Gardens and proposed in one of the gardens.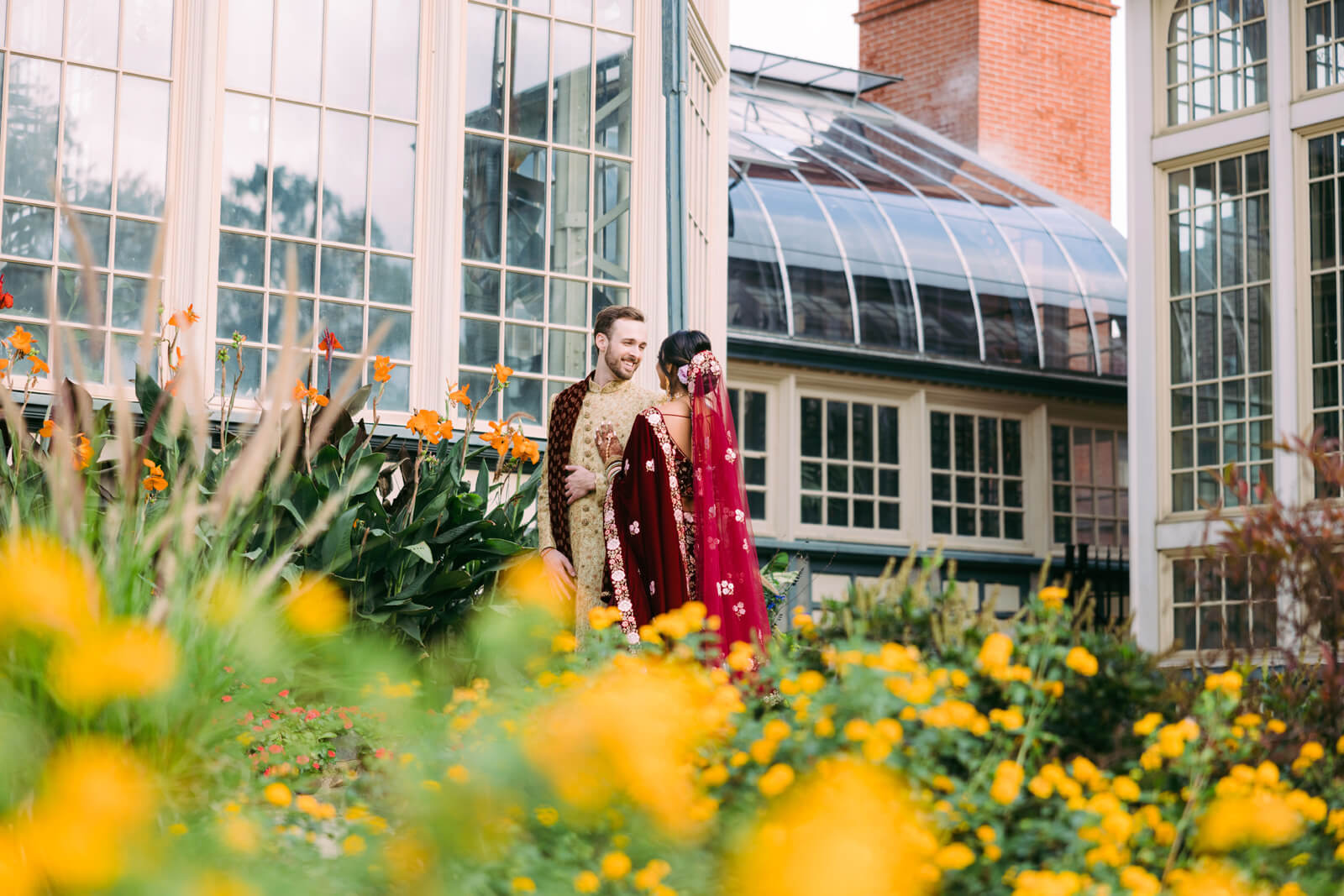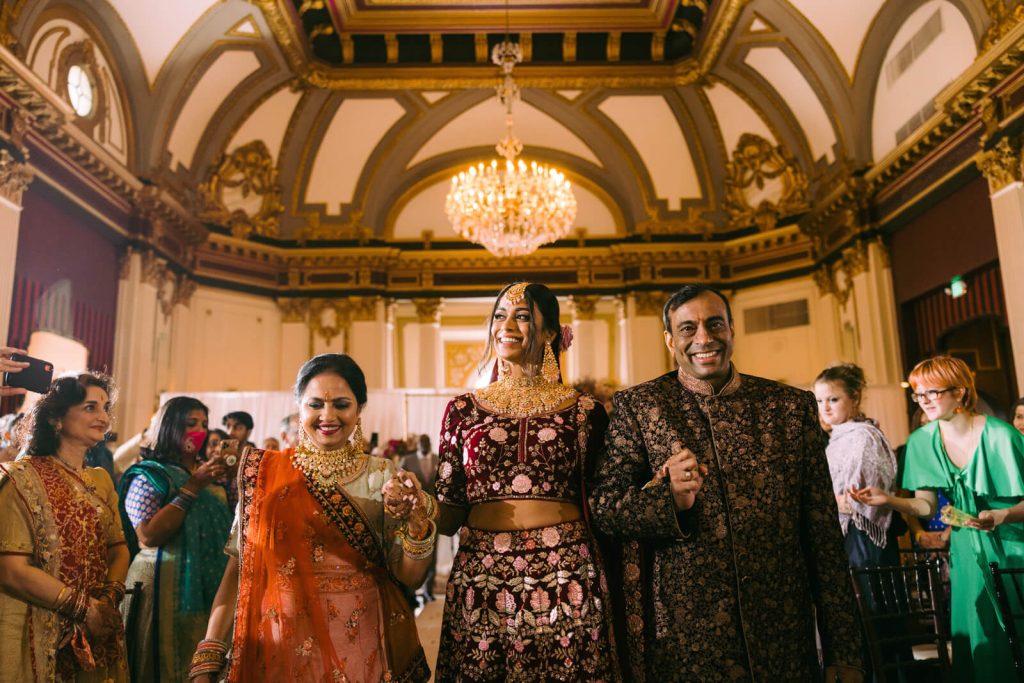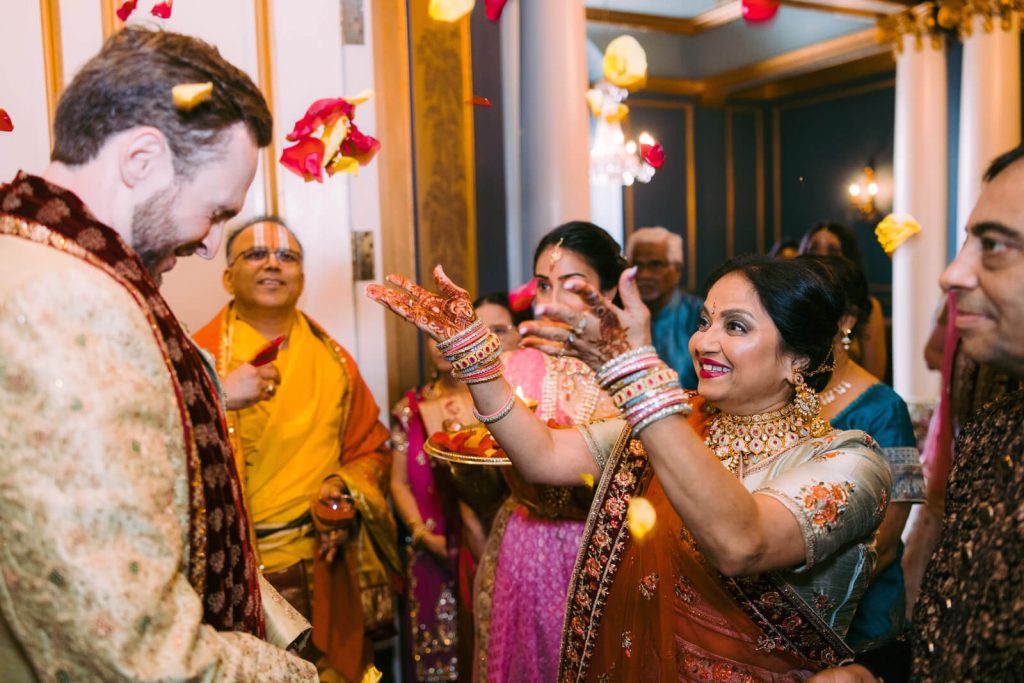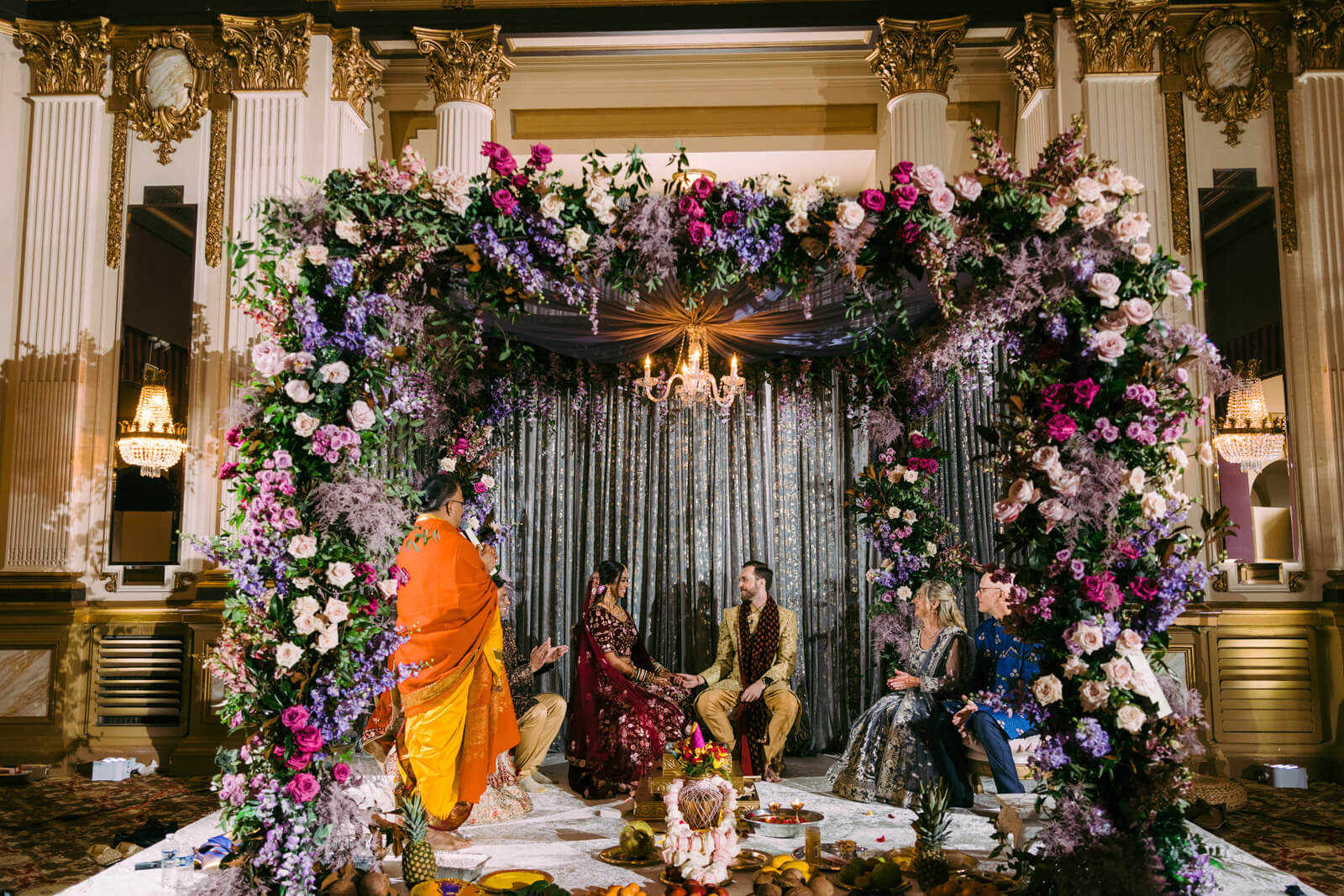 Wedding Design Inspiration Taking our garden engagement as inspiration as well as our mutual love for the outdoors, we wanted to incorporate natural elements inside a beautiful space. After postponing our wedding due to Covid-19, we wanted our guests to feel whisked away and enjoy a much-needed night out as many of us have not celebrated with our loved ones in quite some time. 
What Was Unique and Special About Your Wedding Day We wanted to choose vendors who shared our vision of seamlessly blending two cultures into a wedding ceremony and reception. From designing many of our décor items ourselves (many late nights spent) to thoughtfully picking out every song played, choreographed dance, fabric, and food served, we wanted every guest to feel special and wanted the day to feel intimate, intentional and smooth.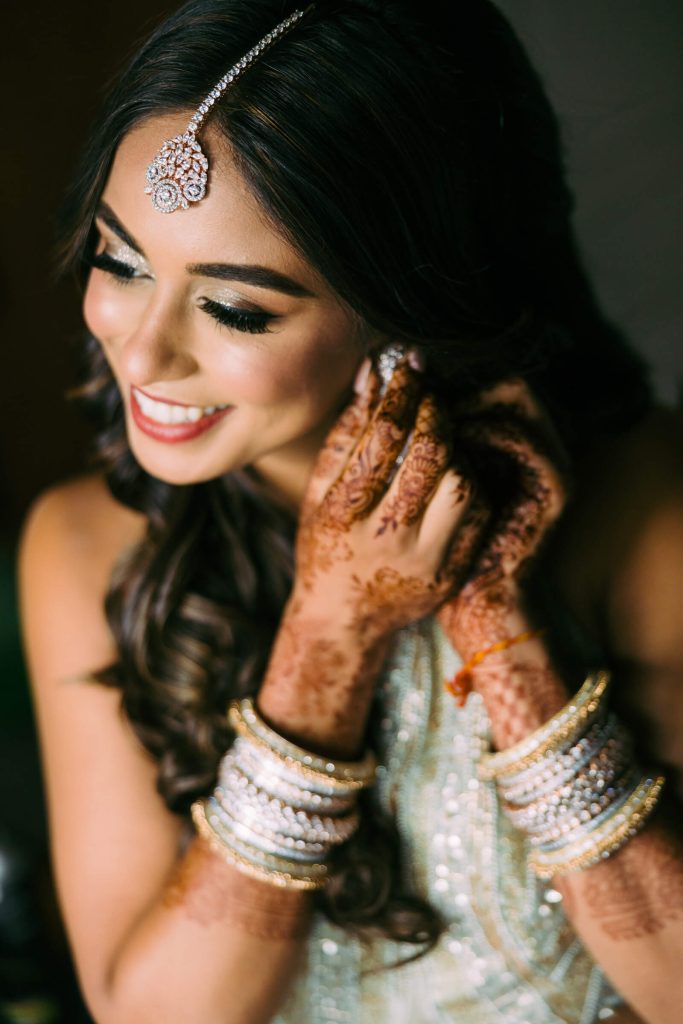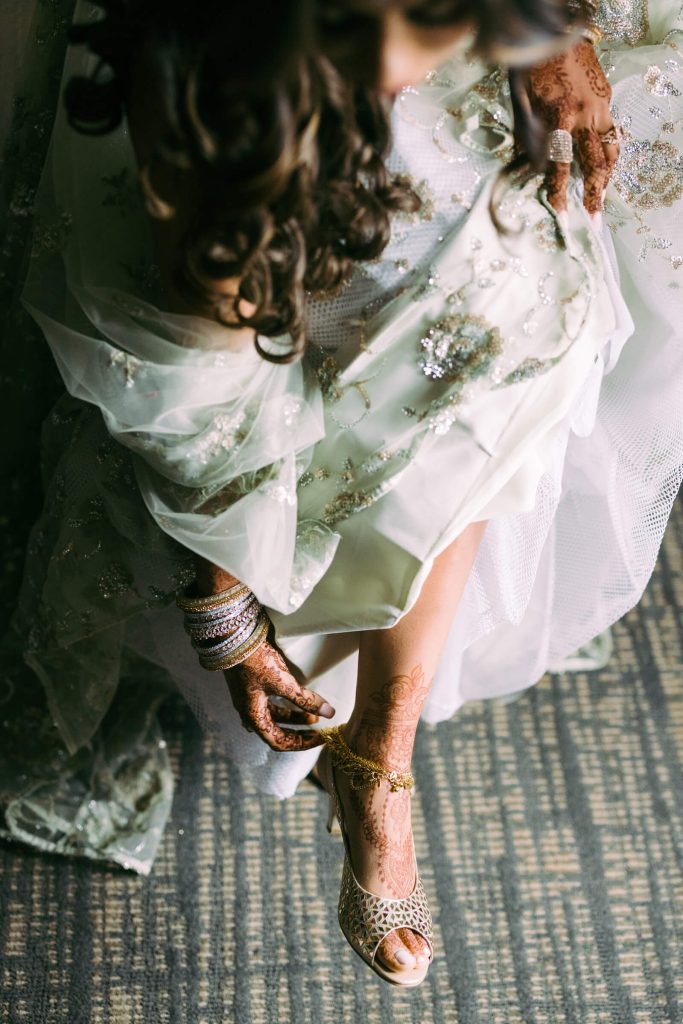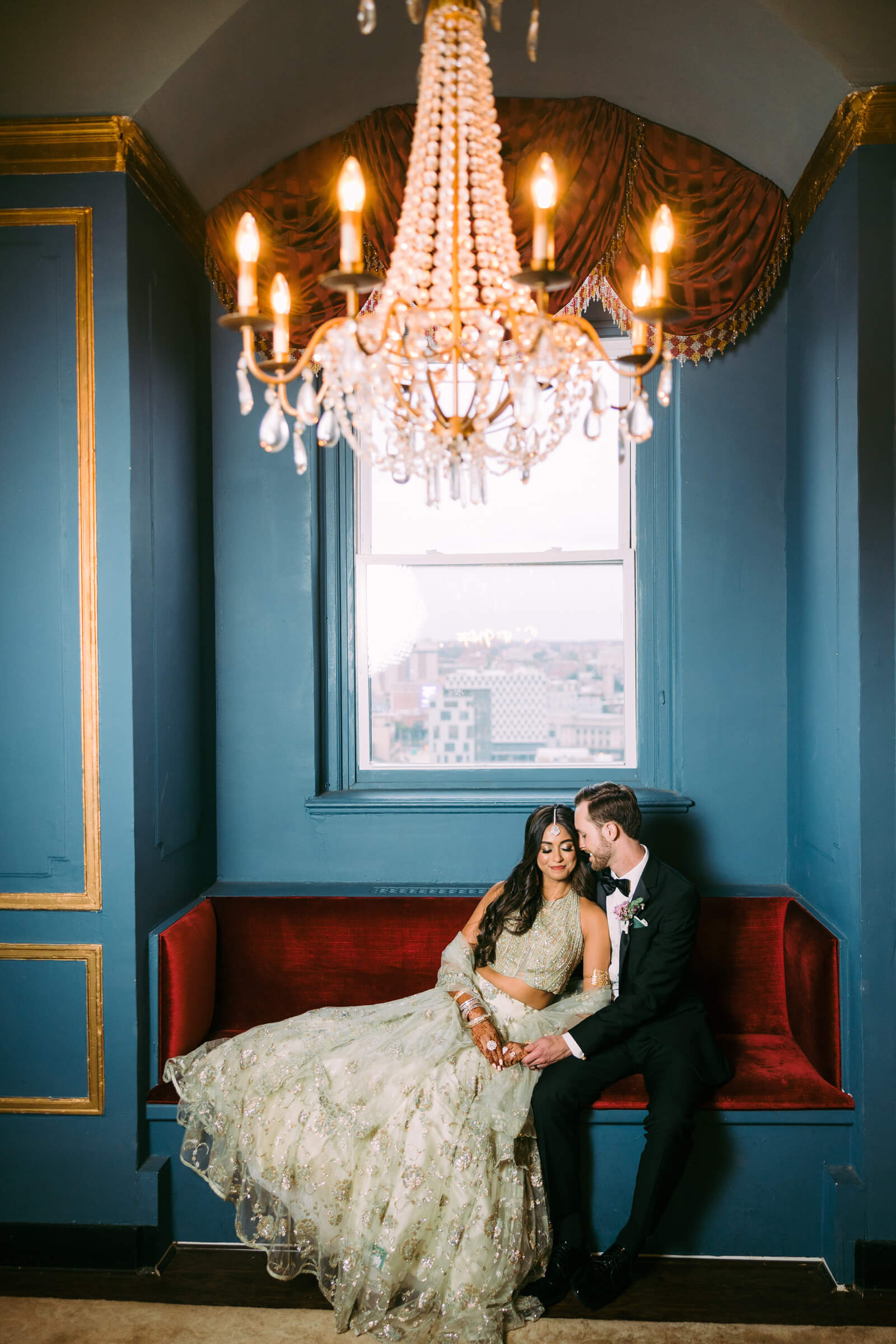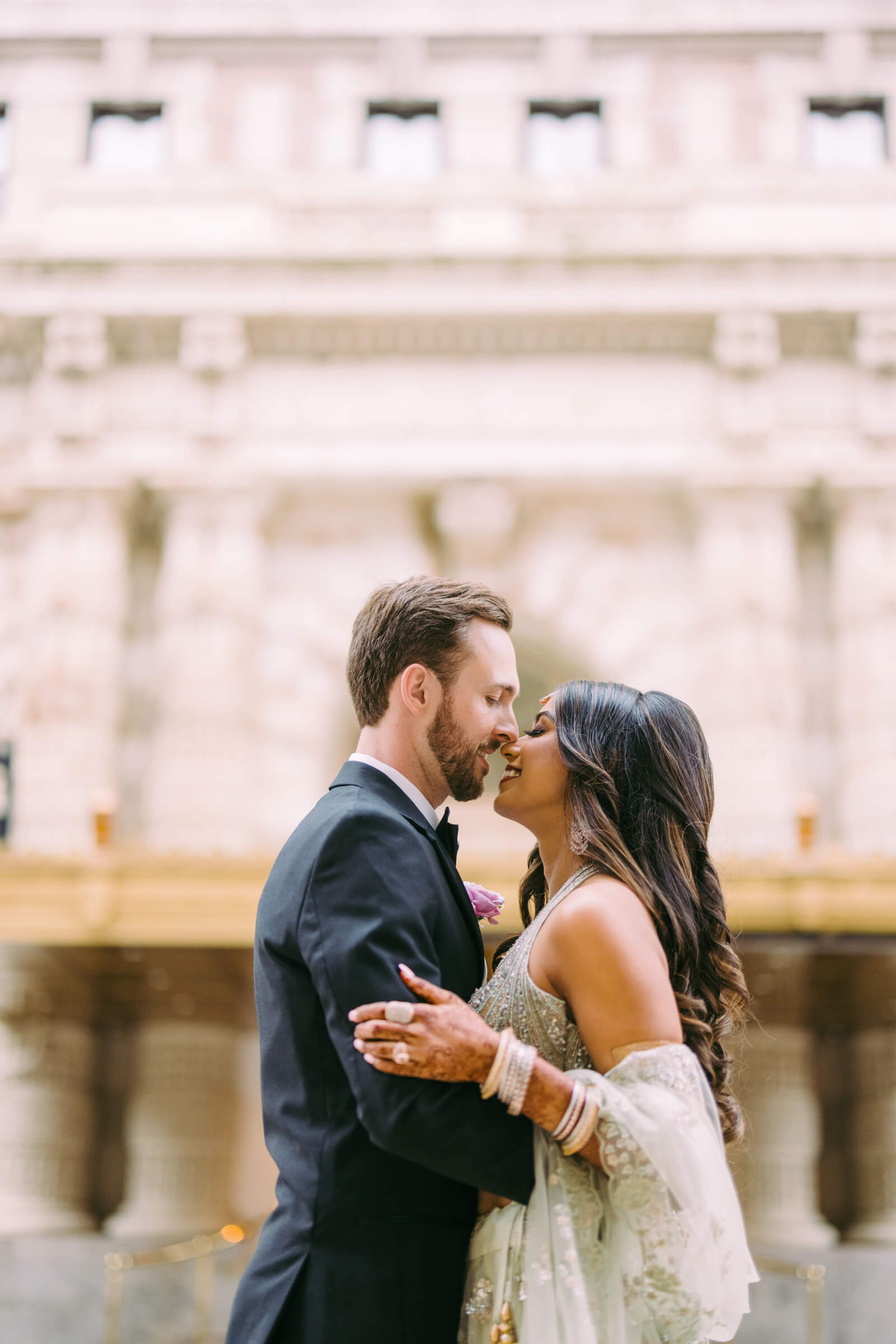 Favorite Details We wanted to include as much family as possible in the wedding, such as having Nikita's grandmothers be the flower girls and her uncle and cousin drive the baraat car. Also, the flowers. The ballroom was an explosion of beauty everywhere you looked. We loved our cocktail hour saxophone player, the change in outfits throughout the day, homemade photo backdrop, and writing our own vows.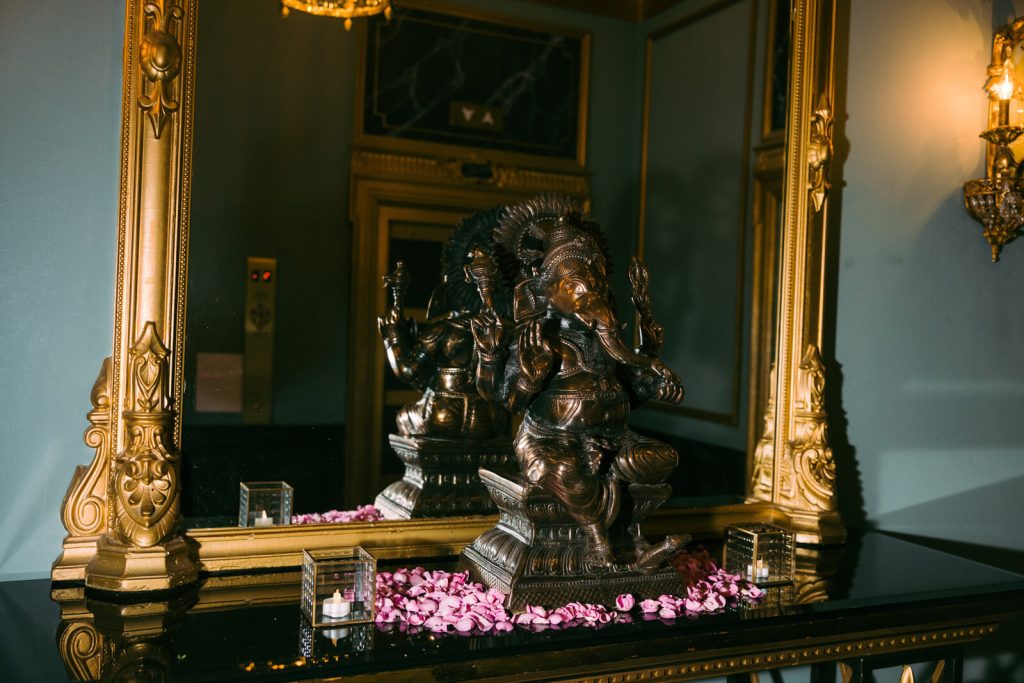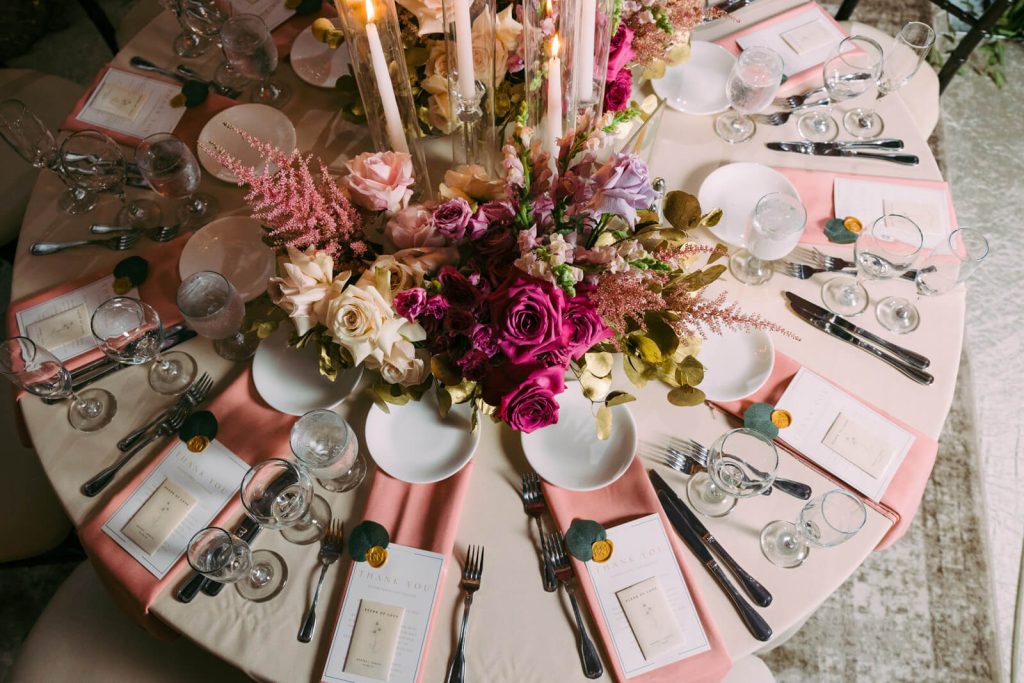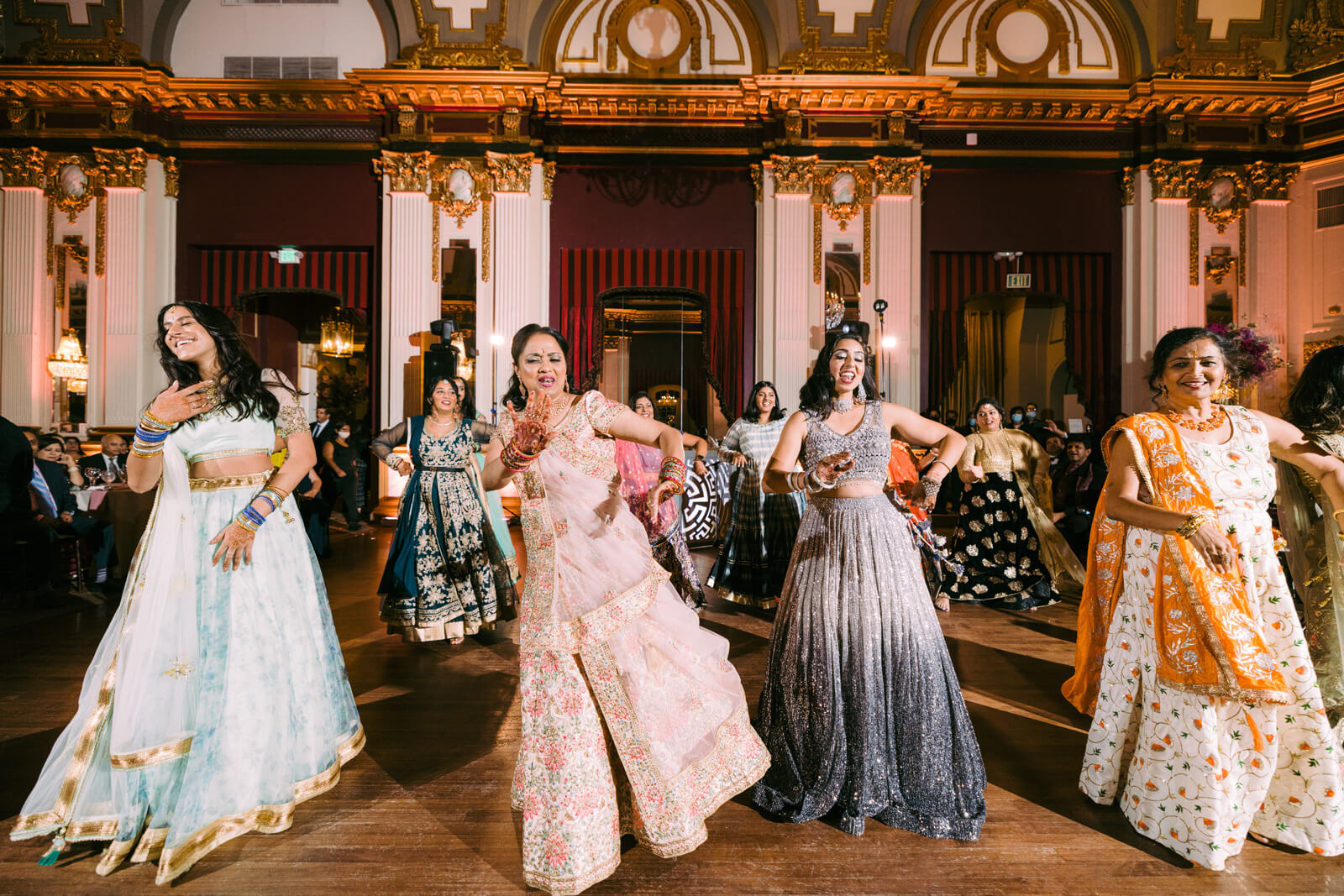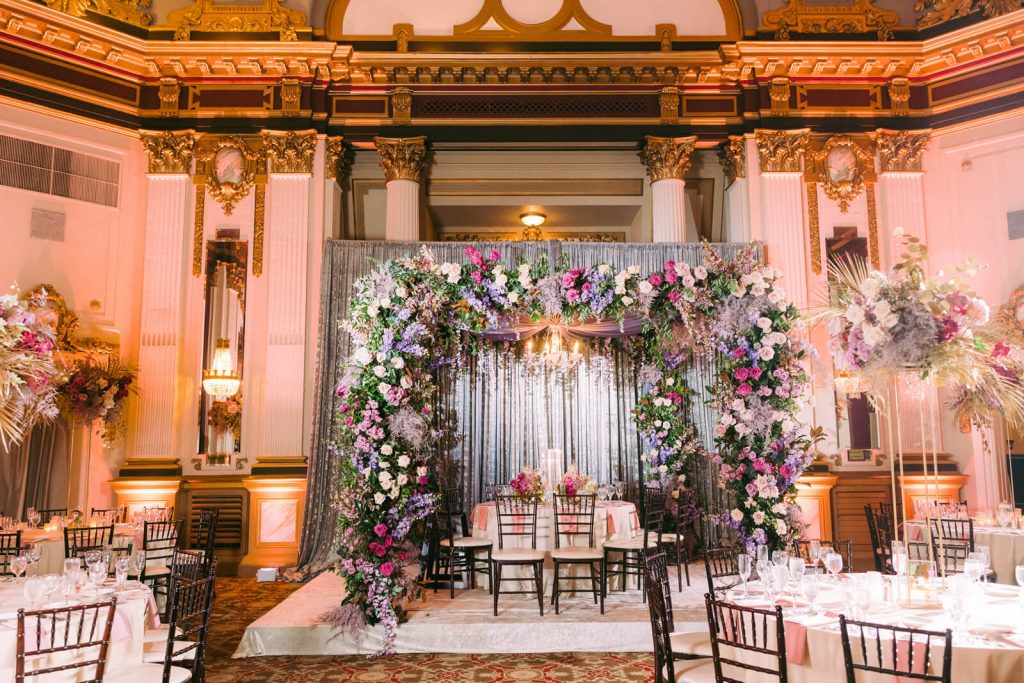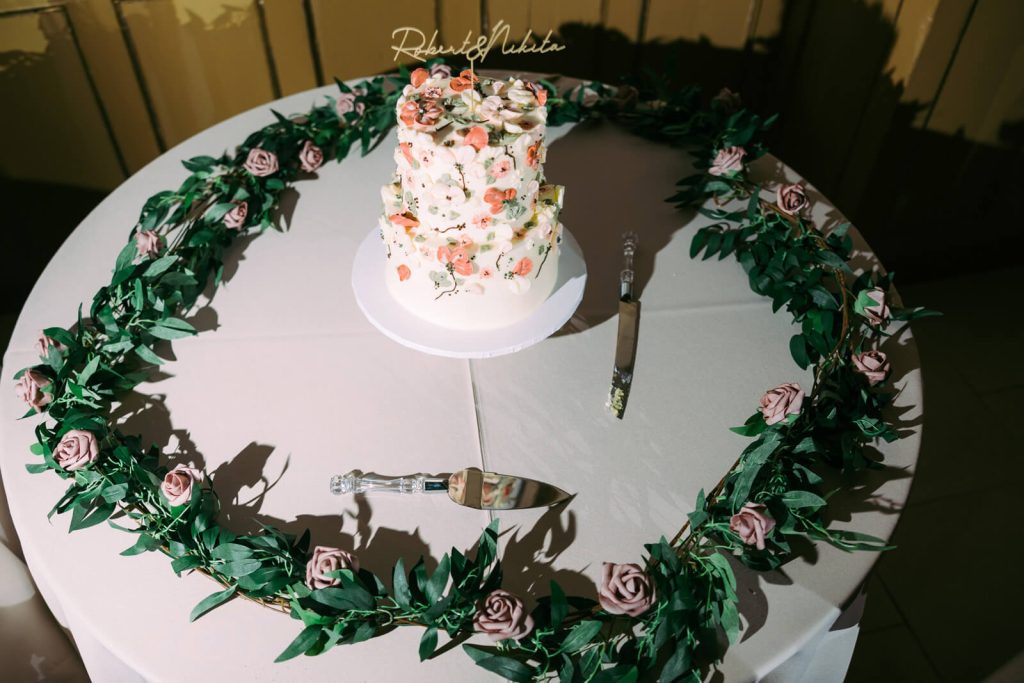 Most Unexpected Event On Your Wedding Day We had one hiccup – the Baltimore marathon taking place in the streets on the day of the wedding which caused myself and groom as well as my entire bridal party to walk a mile in our outfits to the venue, but it was amazing to see everyone running in full Indian attire through the streets of Baltimore! It was humbling to be surrounded by our favorite people in one place.
Piece of Advice When it comes to planning our wedding, we treated it like a true partnership. We did every planning item together and that's what kept the stress at a minimum and made the three (originally two) years of waiting joyous. On the day of, spend true time together (not just in photos) to enjoy the start of your marriage.