This originally ran as a Local Love in the 2021 issue.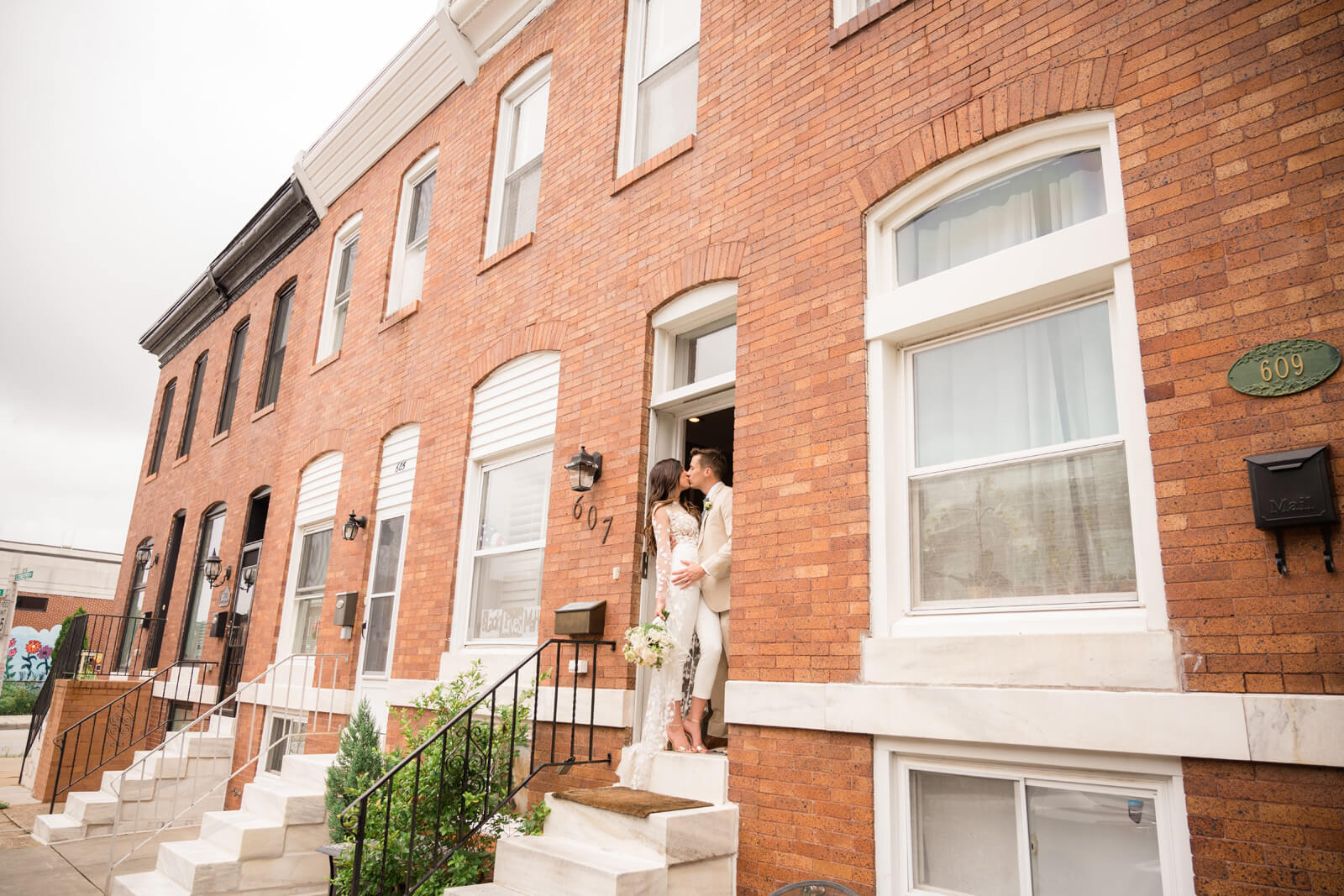 Wedding Date July 31, 2020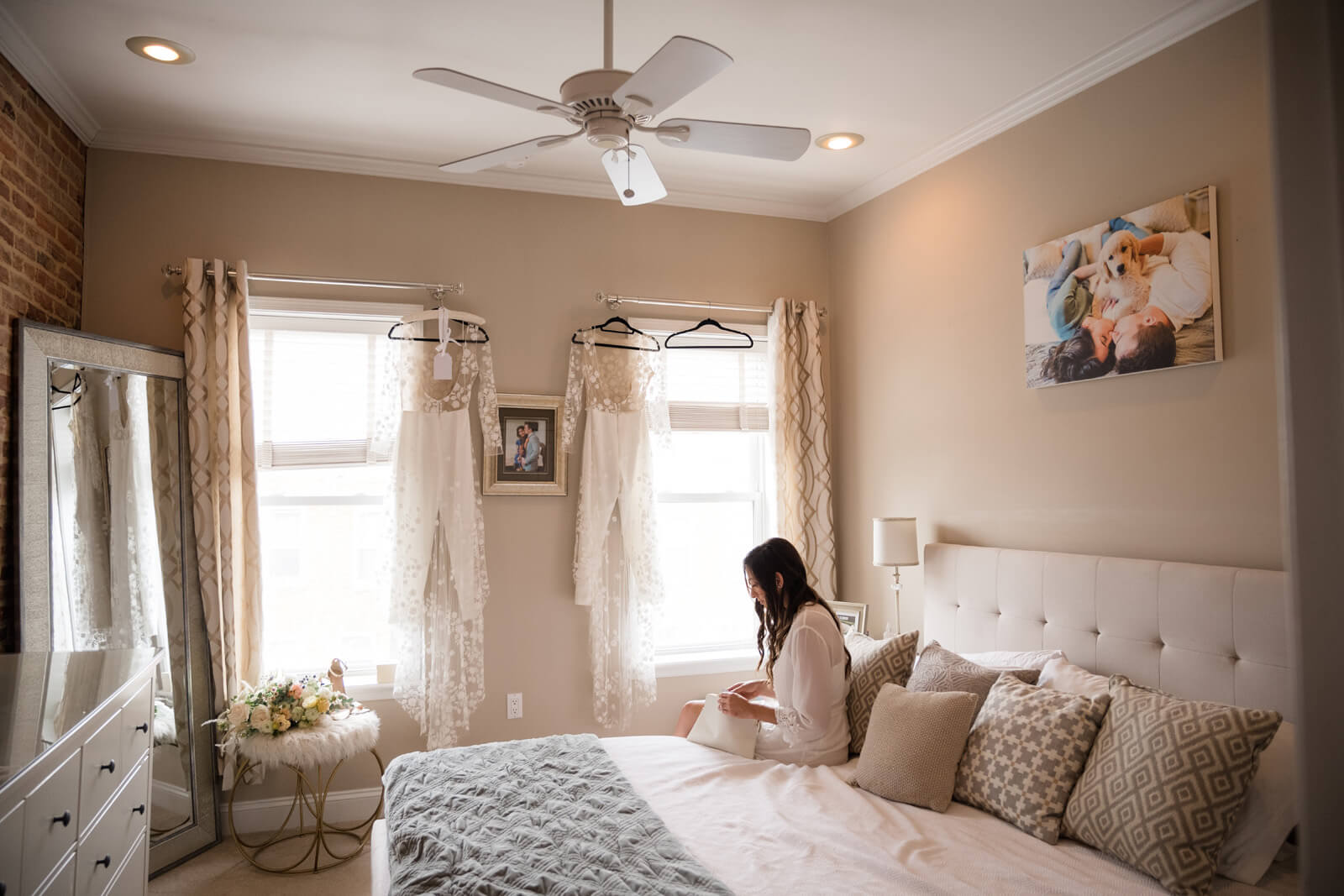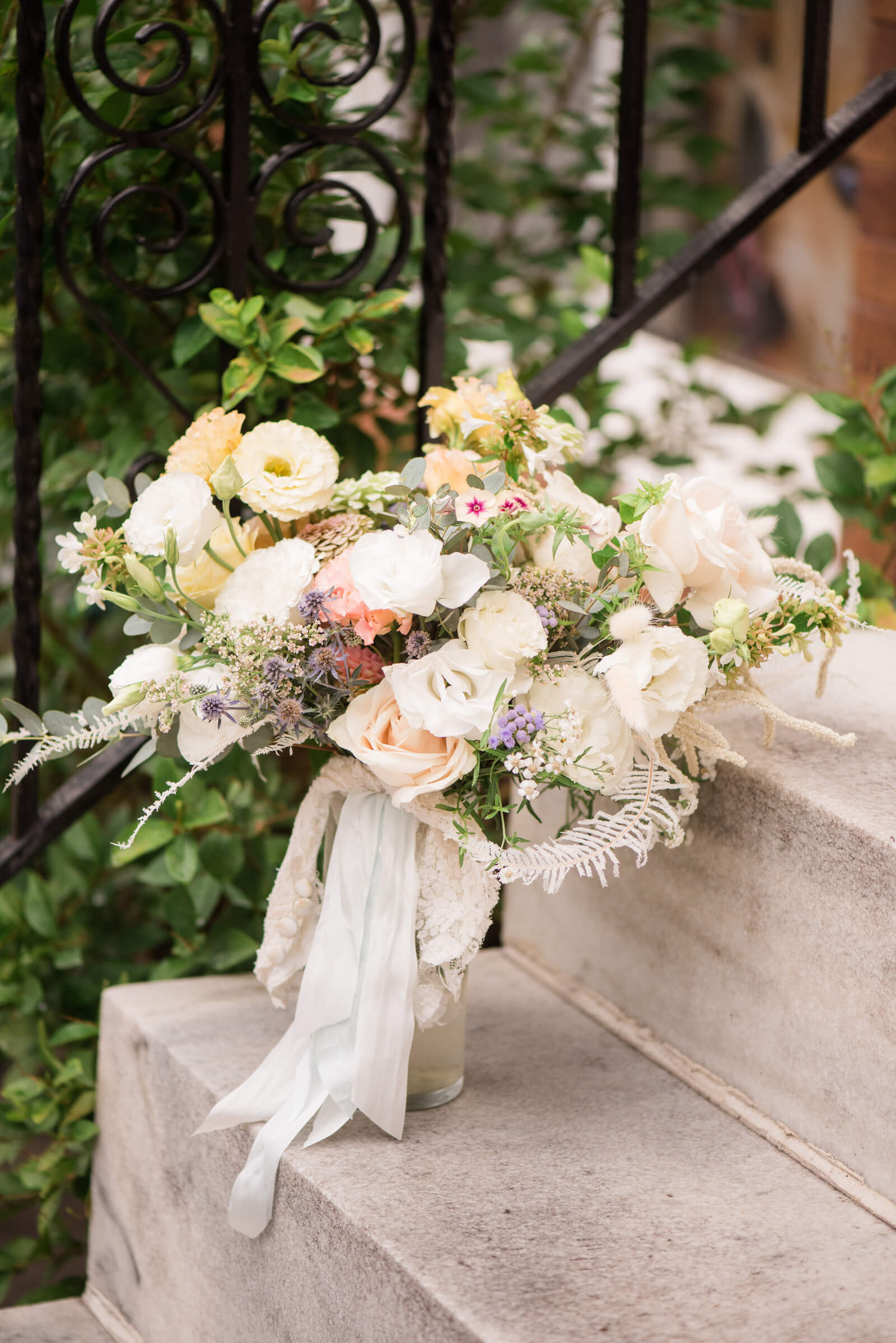 Three weeks before Tess Calle and Jimmy MacKenzie were supposed to get on a plane from Baltimore and fly back to their home state of Arizona for their April wedding, they called it off. The novel coronavirus had just been declared a national emergency. "We sent a heartfelt email to all of our wedding guests, took some time to rethink our plans, and started anew," says Tess, who met Jimmy as a senior in college. "While letting go of a weekend with family and friends was painstakingly difficult, we knew we couldn't start our marriage with the heightened risk to our closest people," she says. On April 4th, the day of their original wedding date, local friends surprised them with a celebratory car parade down their street and a video montage of sweet messages from all of their would-be wedding guests. Next, it was time for a Plan B. "As we looked ahead, we knew nothing was for certain," says Tess, a communications director at Stanley Black & Decker. They explored every option: micro wedding, family-only in Arizona, parents-only in Maryland. "Through every dead-end, we knew deep down there was only one realistic option and only one thing we wanted—to just be married," says Tess. But they still wanted it to feel special and meaningful. "It felt like we were always meant to elope and put each other first," says Tess.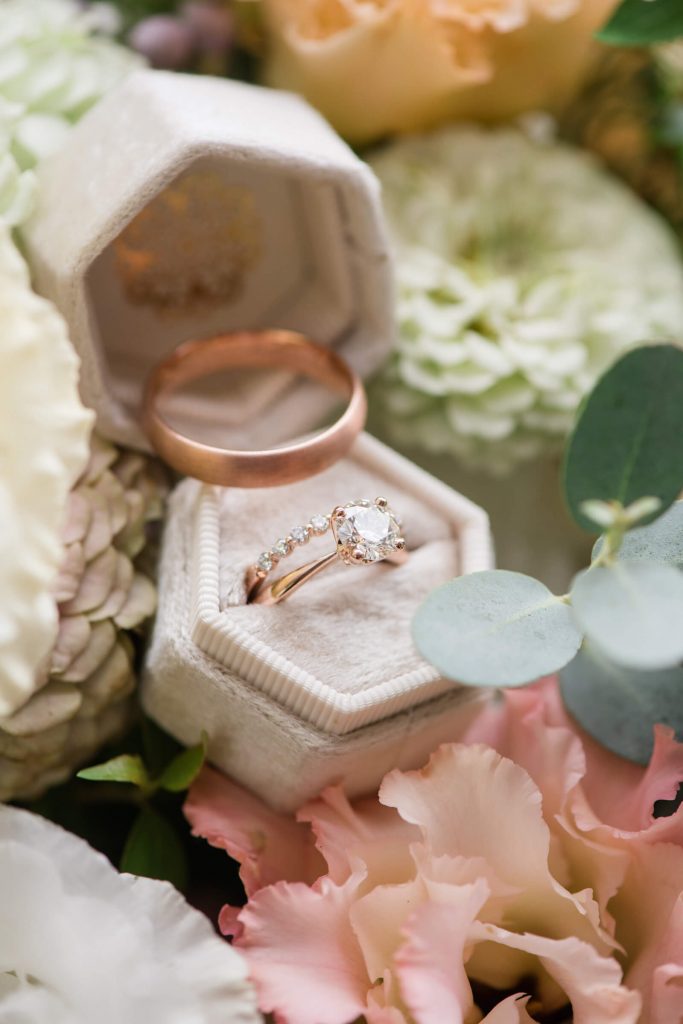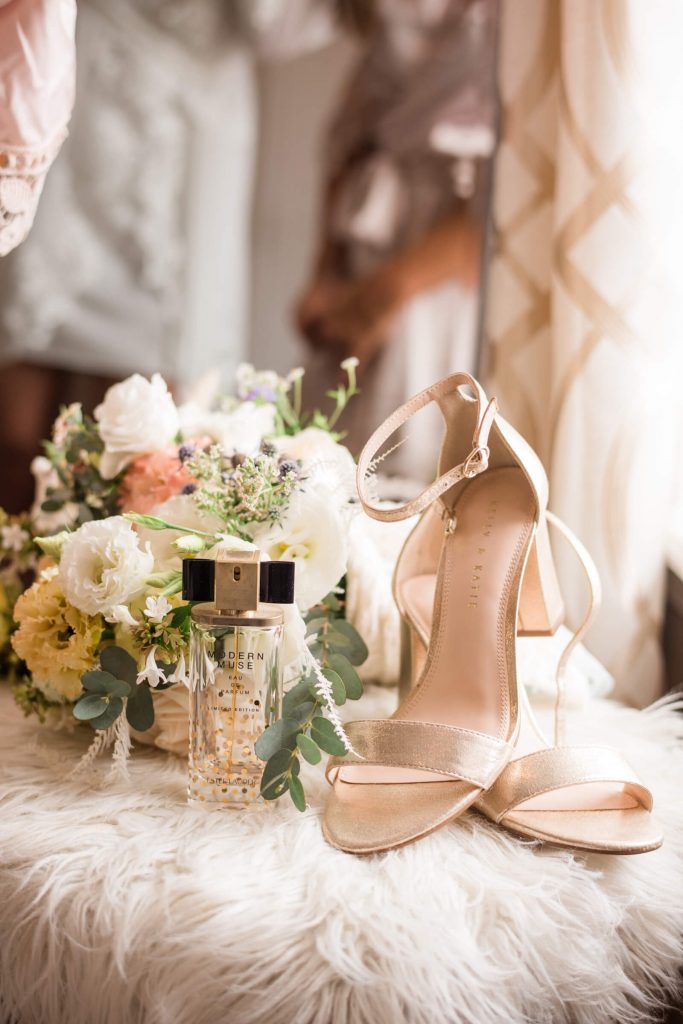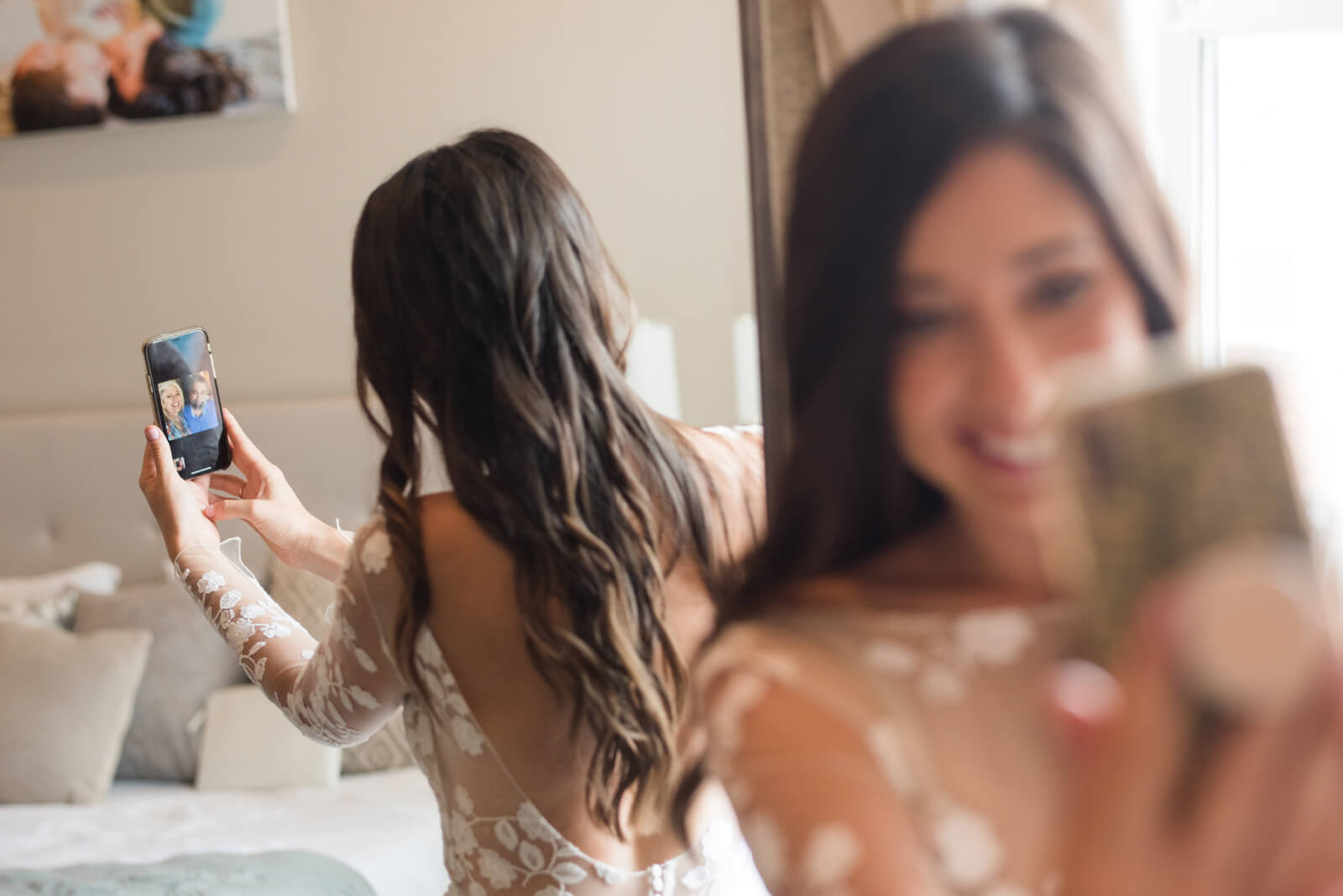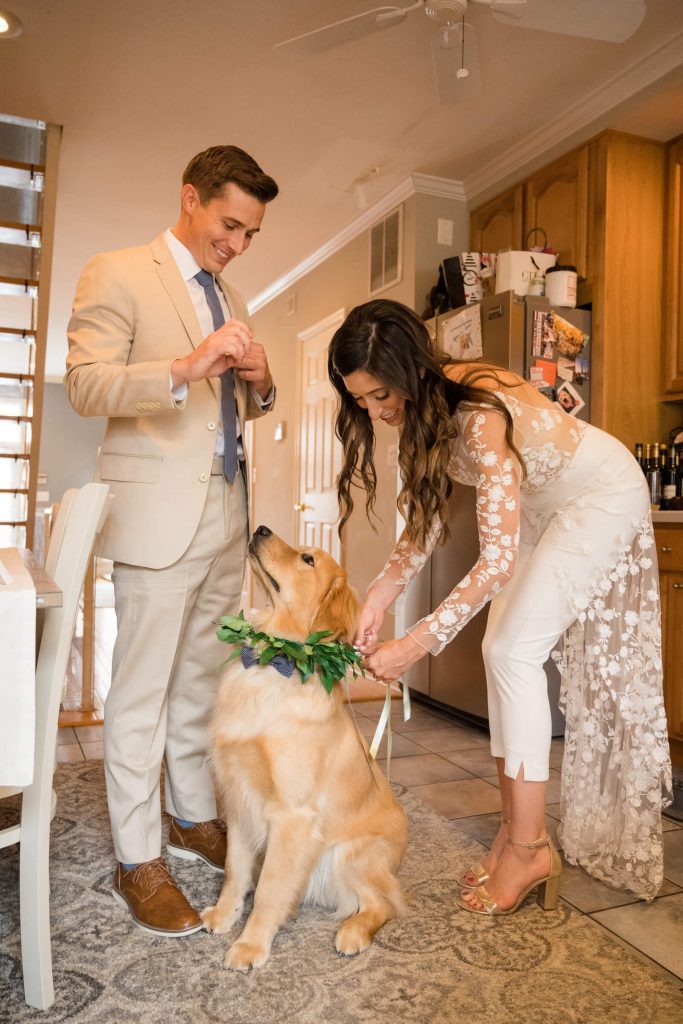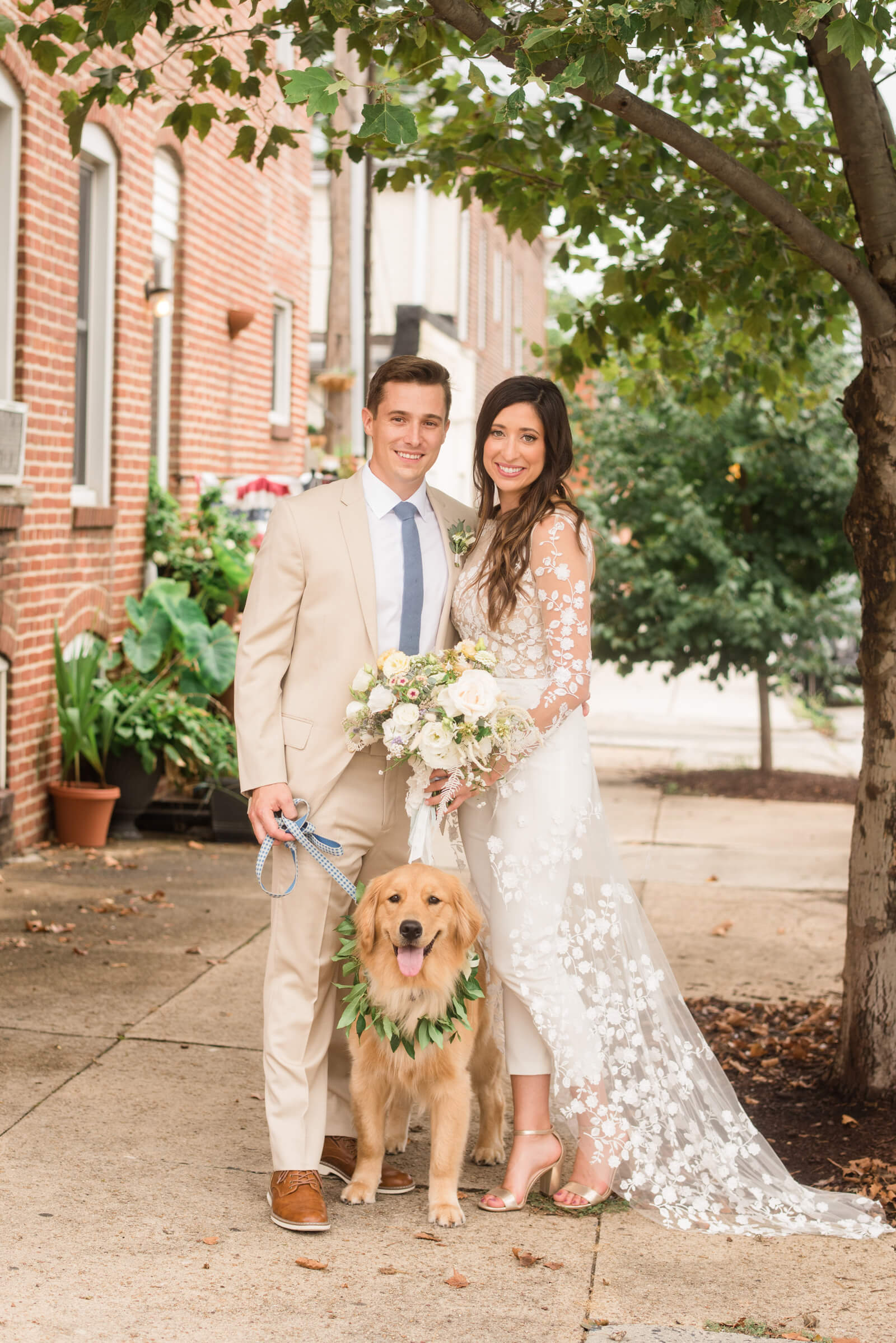 They agreed on the courthouse in Annapolis, which had just reopened for in-person marriage ceremonies, as the perfect elopement location and picked Friday, July 31, since it was the only day Jimmy, a chief orthopedic surgery resident at Johns Hopkins Hospital, had off for the foreseeable future. They spent the warm, overcast morning of their wedding getting ready inside their Canton rowhouse. Tess' friend Kate Giuliano came over—dressed in her bridesmaid robe—to zip up Tess' outfit, while her parents, sister, sister-in-law, and maid of honor oohed and ahhed over FaceTime. Tess had decided to save her original wedding dress for a future celebration and instead rented a chic wedding jumpsuit with a delicate train. "It was really special to still have a first look with my mom and dad," says Tess. "They were both torn between heartbreak and happiness with our elopement, and that moment together is something we will all cherish." Outside of the courthouse, Tess and Jimmy took a moment to share love letters they had written to each other before heading into the historic Annapolis Circuit Court chapel "where we were welcomed warmly by all the staff and security guards," says Tess. Soon they were called back to the courtroom by the officiant and "within minutes, exchanged vows and a masked kiss in our own private ceremony." They had booked a weekend at the Inn at Perry Cabin as their mini-moon, and the inn arranged for them to "skip the bridge" and take a boat from Annapolis. Waiting for them at Pier 7 was a stunning private yacht that whisked them to St. Michaels. Says Tess, "Whether you plan to elope, have a wedding of any size, or delay the celebration for another time—just remember how you get married won't define your marriage."