This originally ran in the 2019 Local Love supplement in the June issue of Baltimore magazine as The Moment.
"While our guests were dancing and reveling in Fox Court, we slipped away to enjoy a quiet moment by ourselves and stroll through the American Wing galleries. The Baltimore Museum of Art is so special to us. We lived in neighboring Charles Village and would come to the museum on weekends to unwind and connect. In many ways, it was only natural to repeat that same ritual on our wedding day. In that moment, we were reflecting on the most magical, whirlwind day and the incredible reality that after 10 years of dating and months of planning, we were finally starting our greatest adventure." – Meredith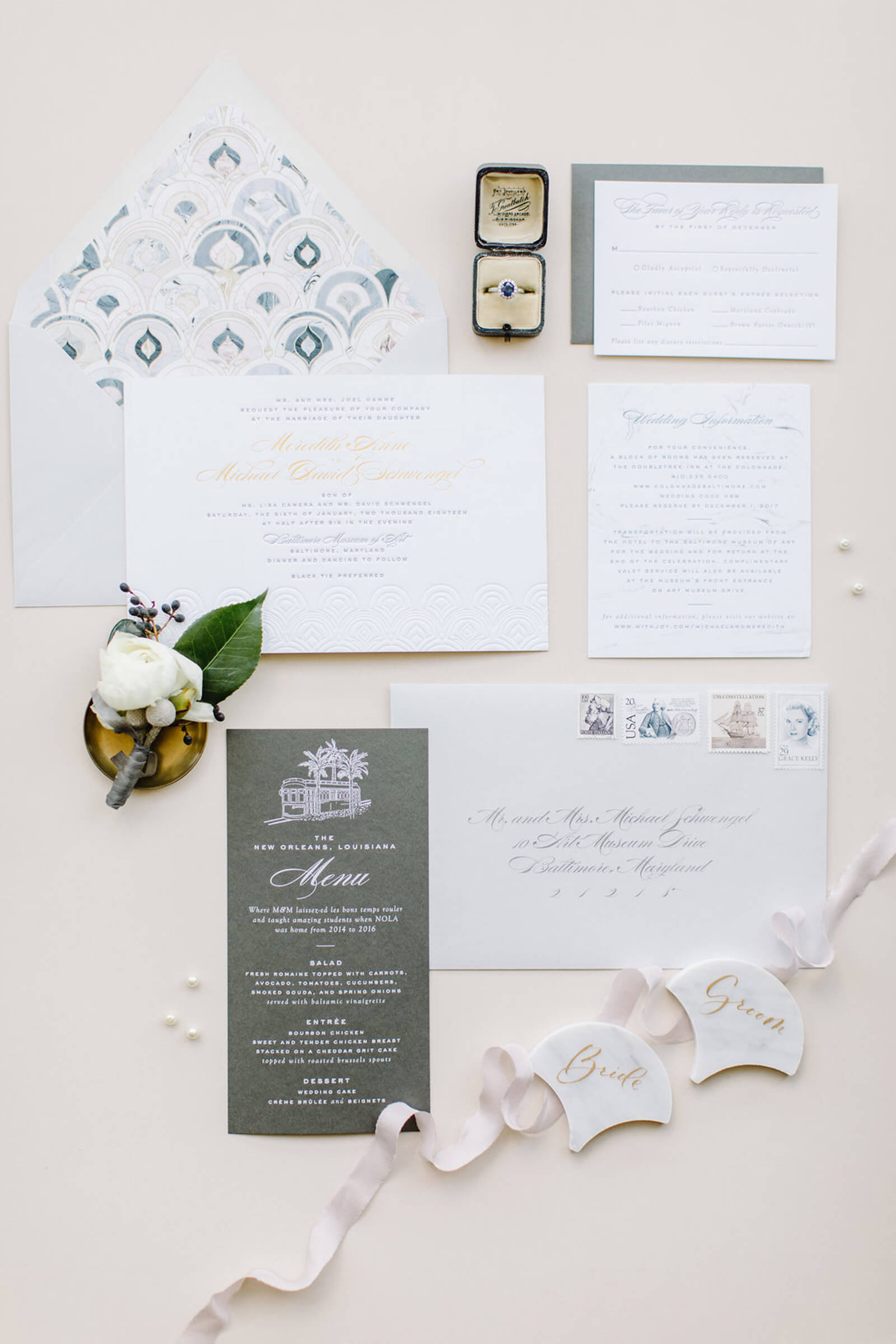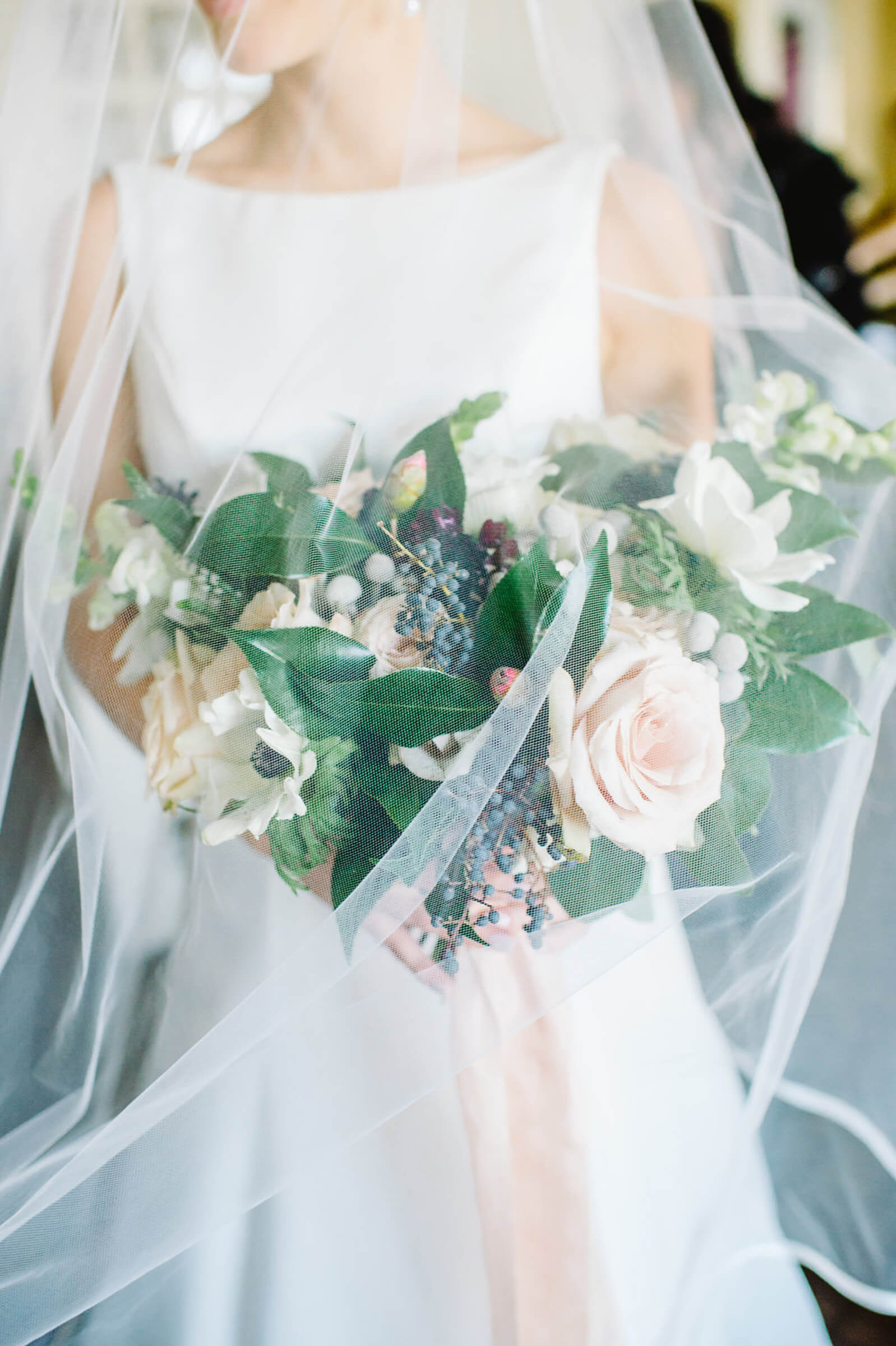 Wedding Date January 6, 2018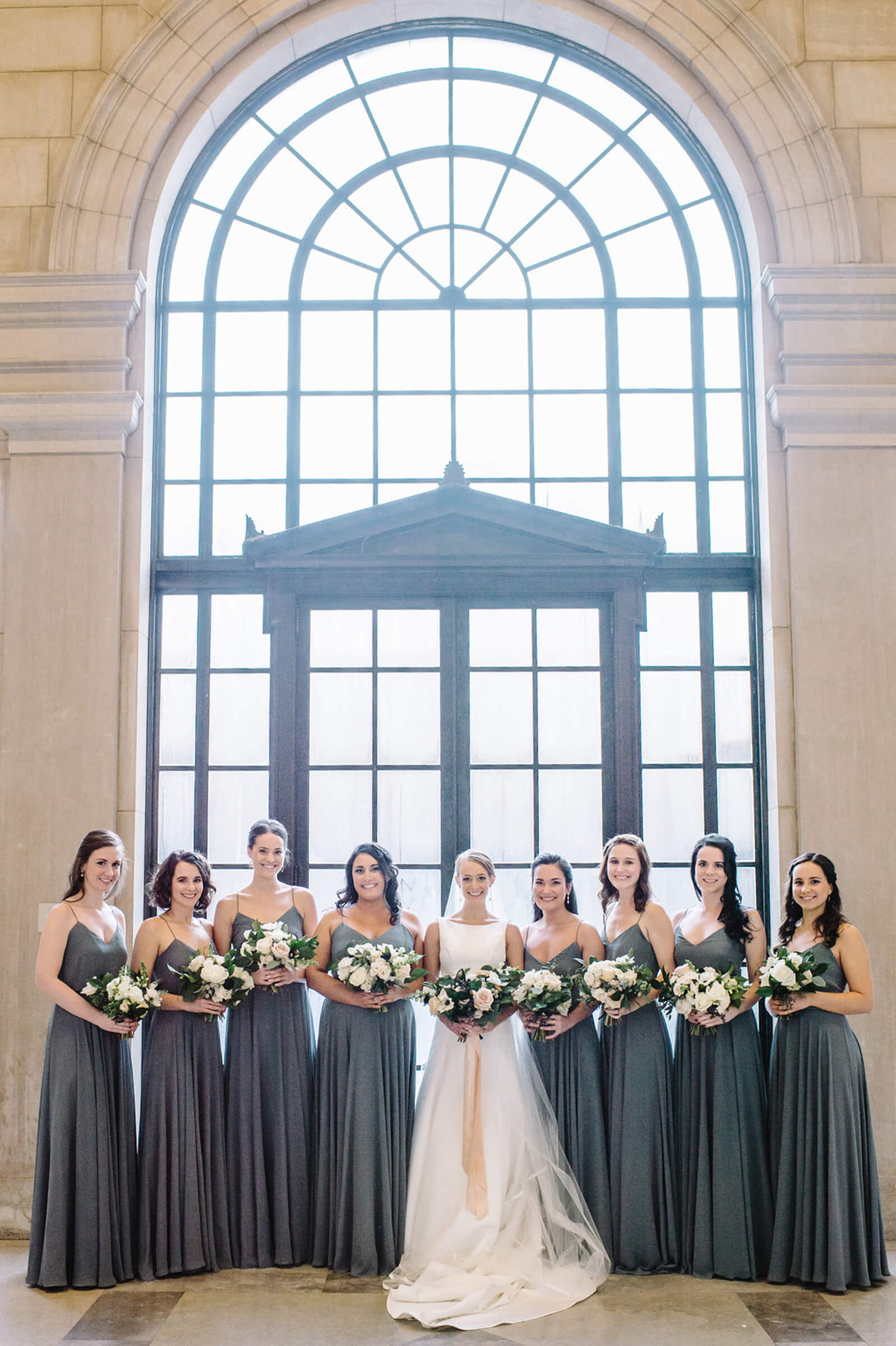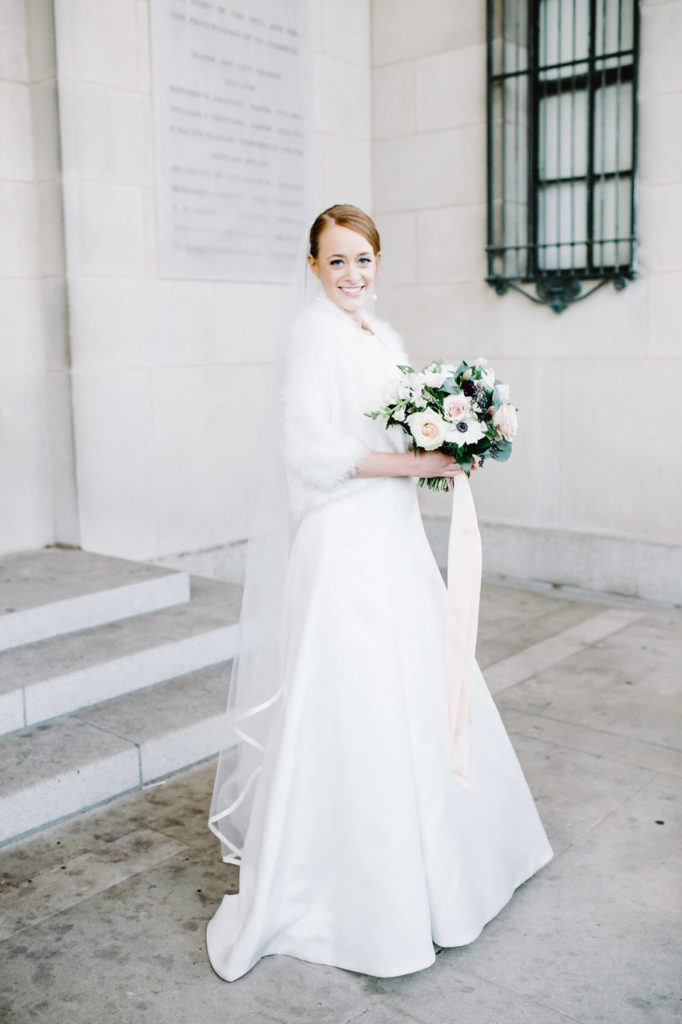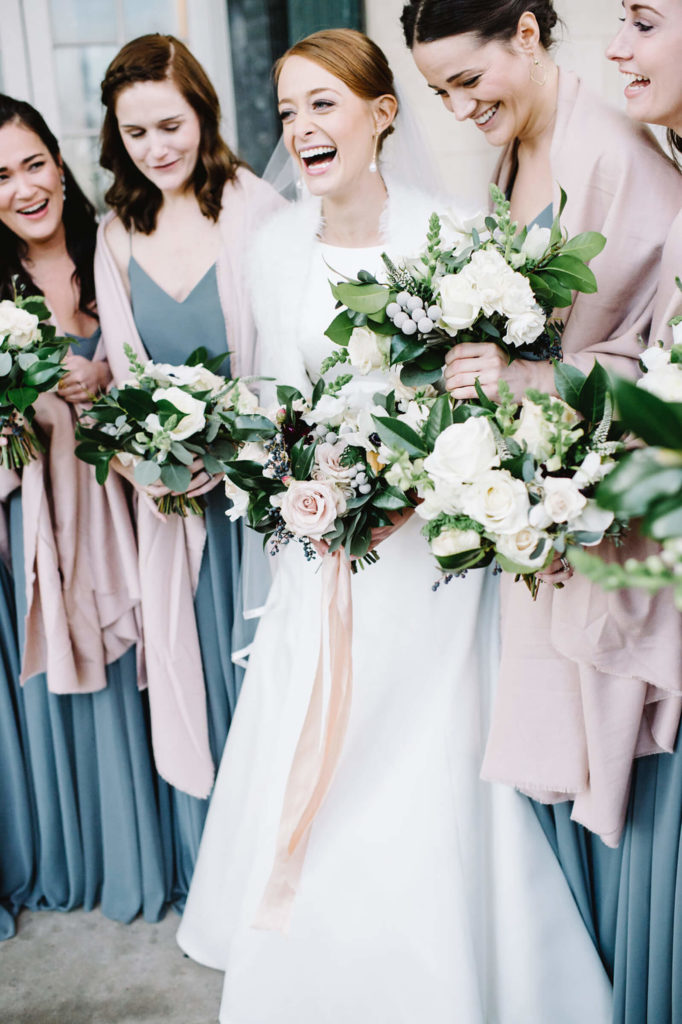 Occupations Meredith fundraises for National Children's Museum in Washington, DC; Mike is a higher education technology consultant with EAB.
How You Met There are several versions of this story. We have photo documentation of our very first meeting when we were both four years old and happened to be sitting next to each other at a childhood friend's birthday party—needless to say, we don't remember that. Fast forward a decade, and we both played point guard for our high school's basketball teams. We started dating at 17 and the rest is history.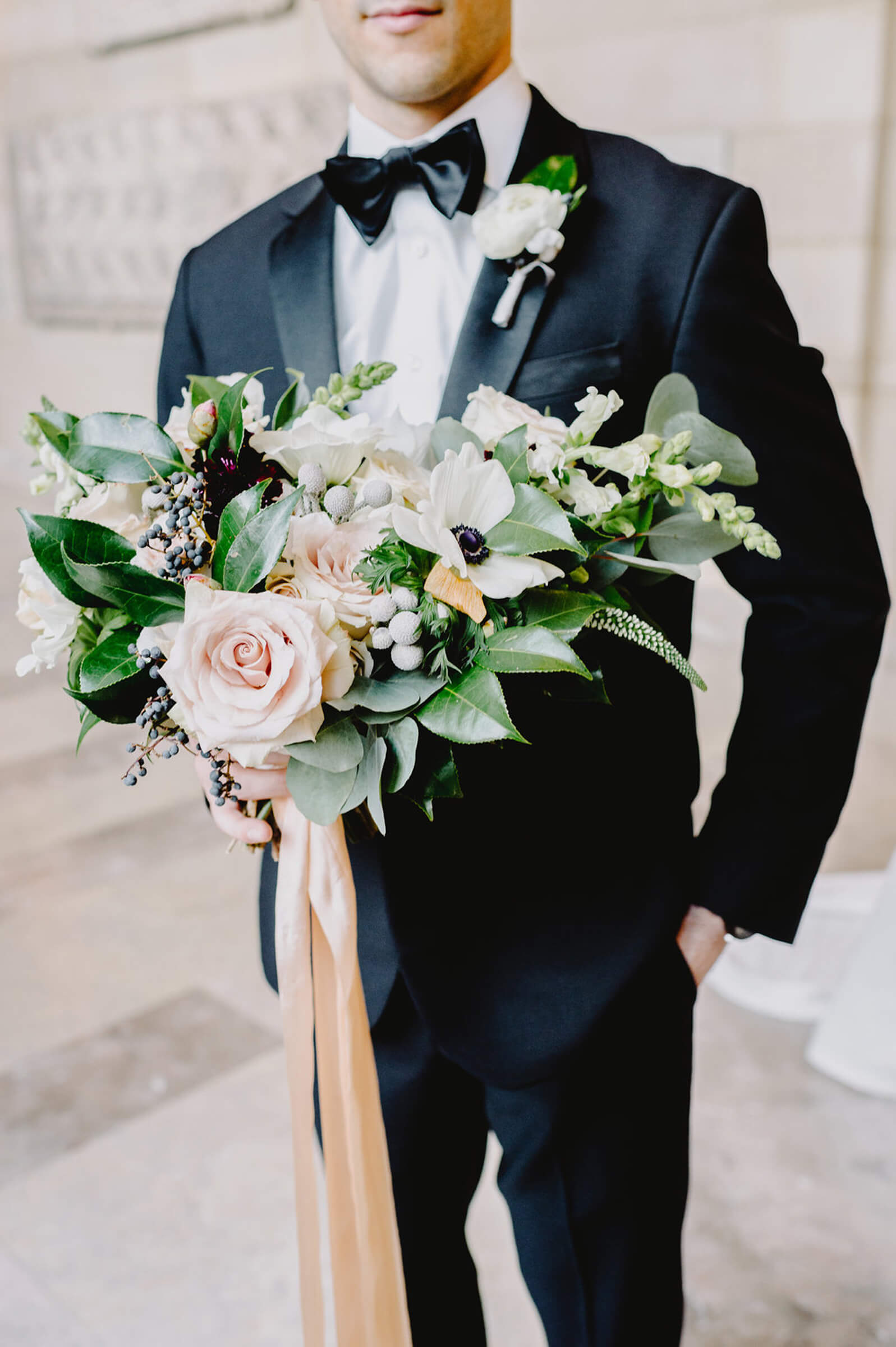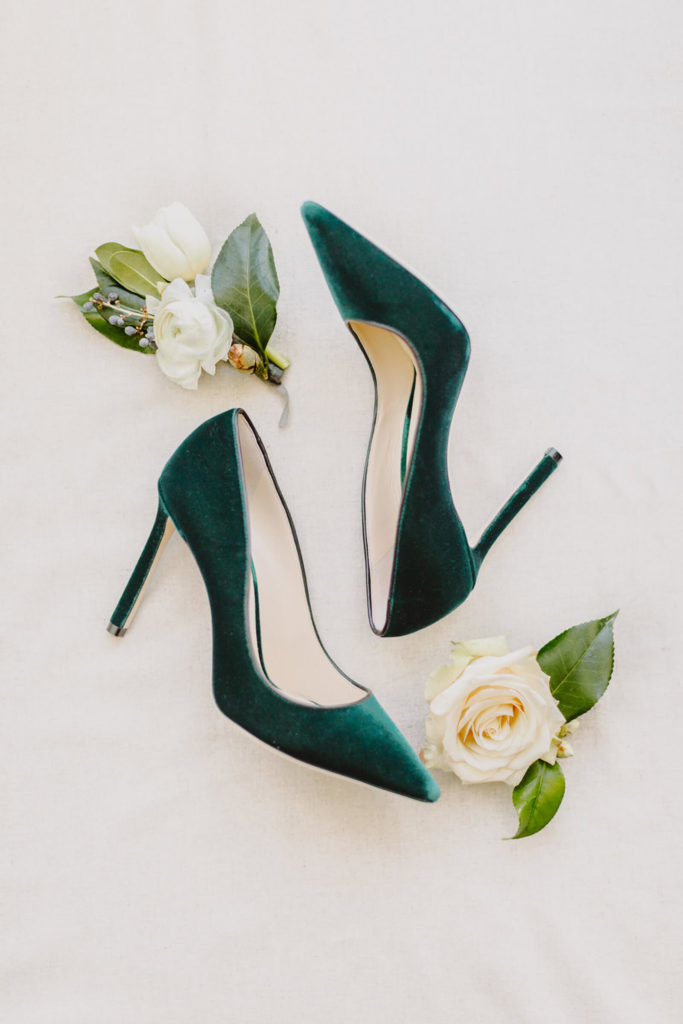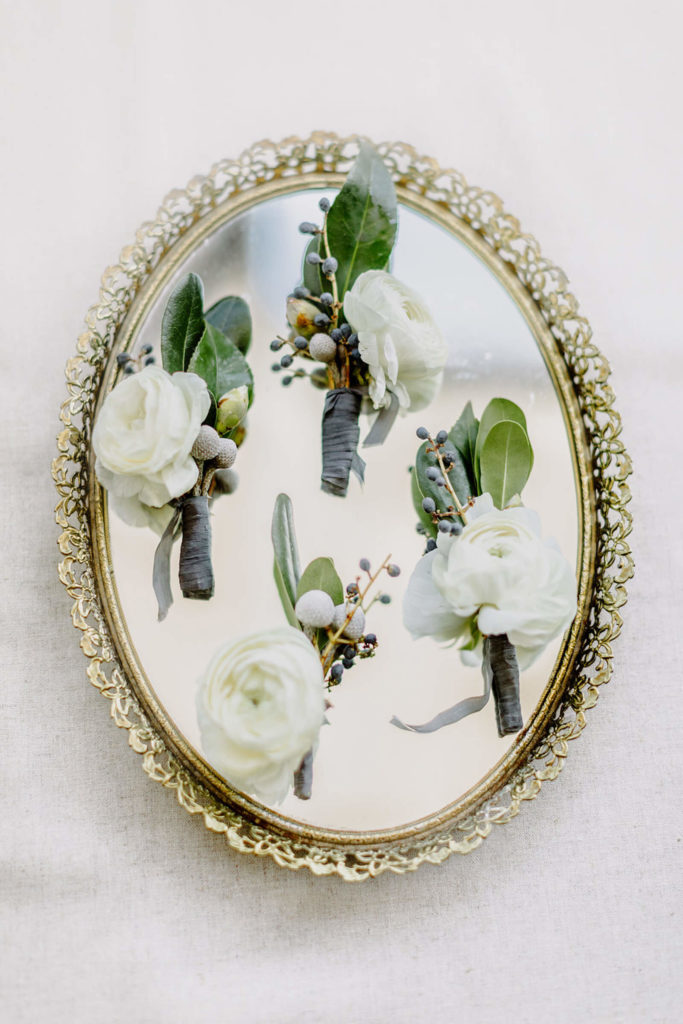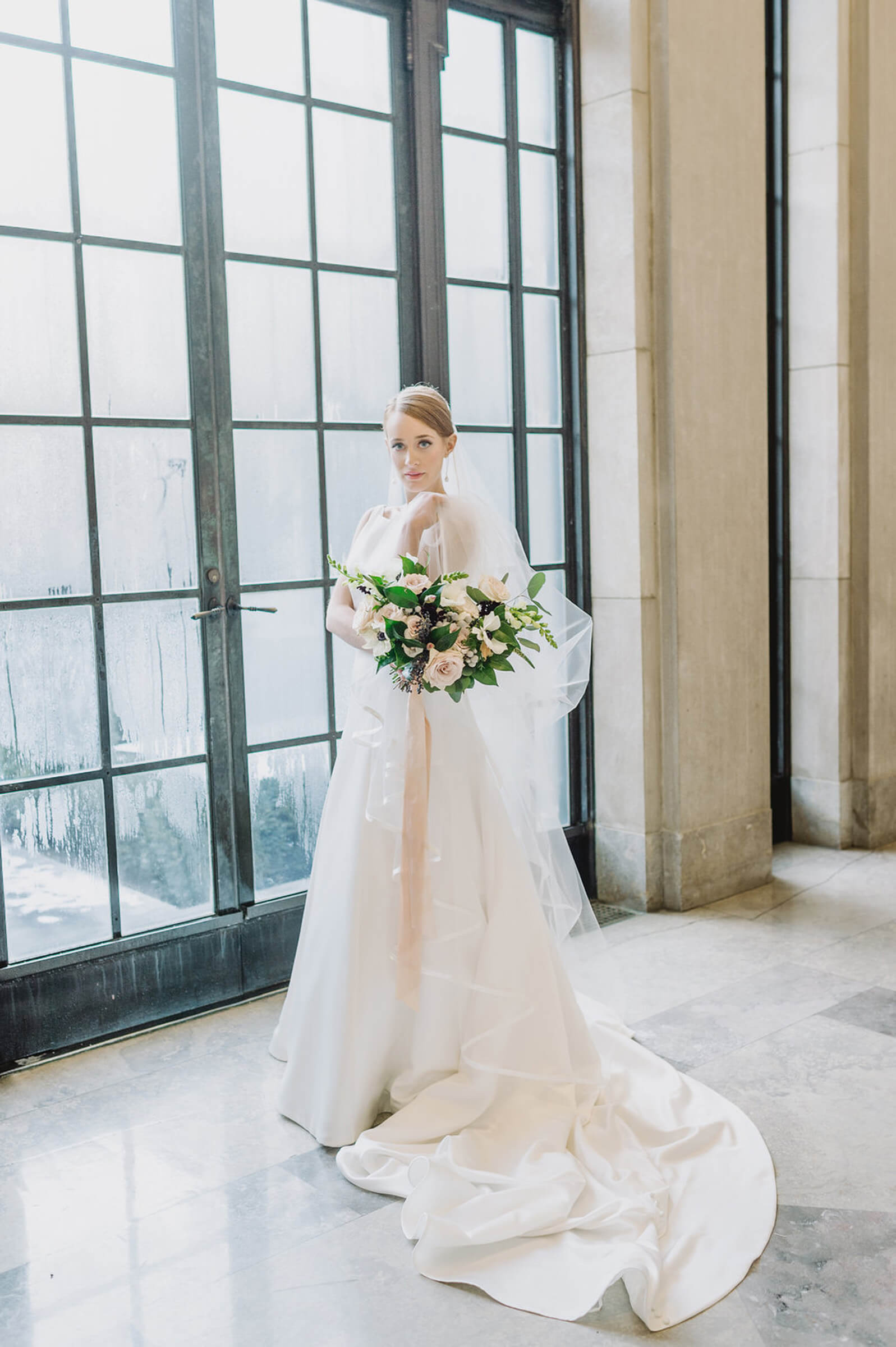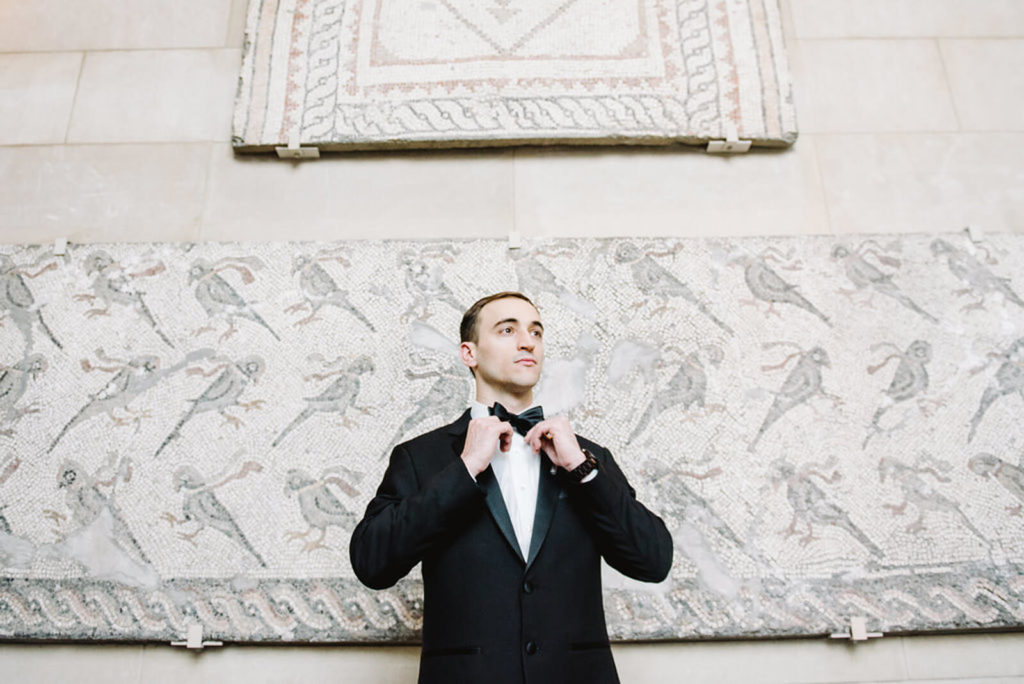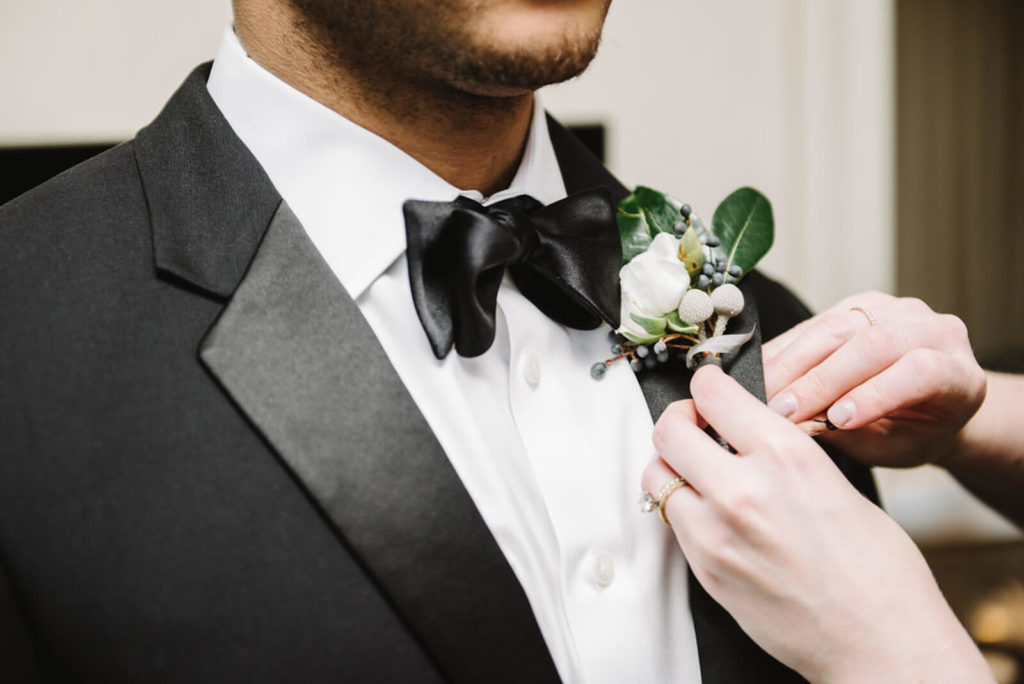 The Engagement On a warm December day in 2017, we went on a hike through Rock Creek Park in Washington, DC to celebrate the end of our mutual graduate school semesters. Mike led us to under a stone bridge and got down on one knee. We had made plans later that evening to have dinner with my parents at a local restaurant in our hometown, and when we got there, Mike had secretly gathered both of our immediate families to help us celebrate. Total waterworks.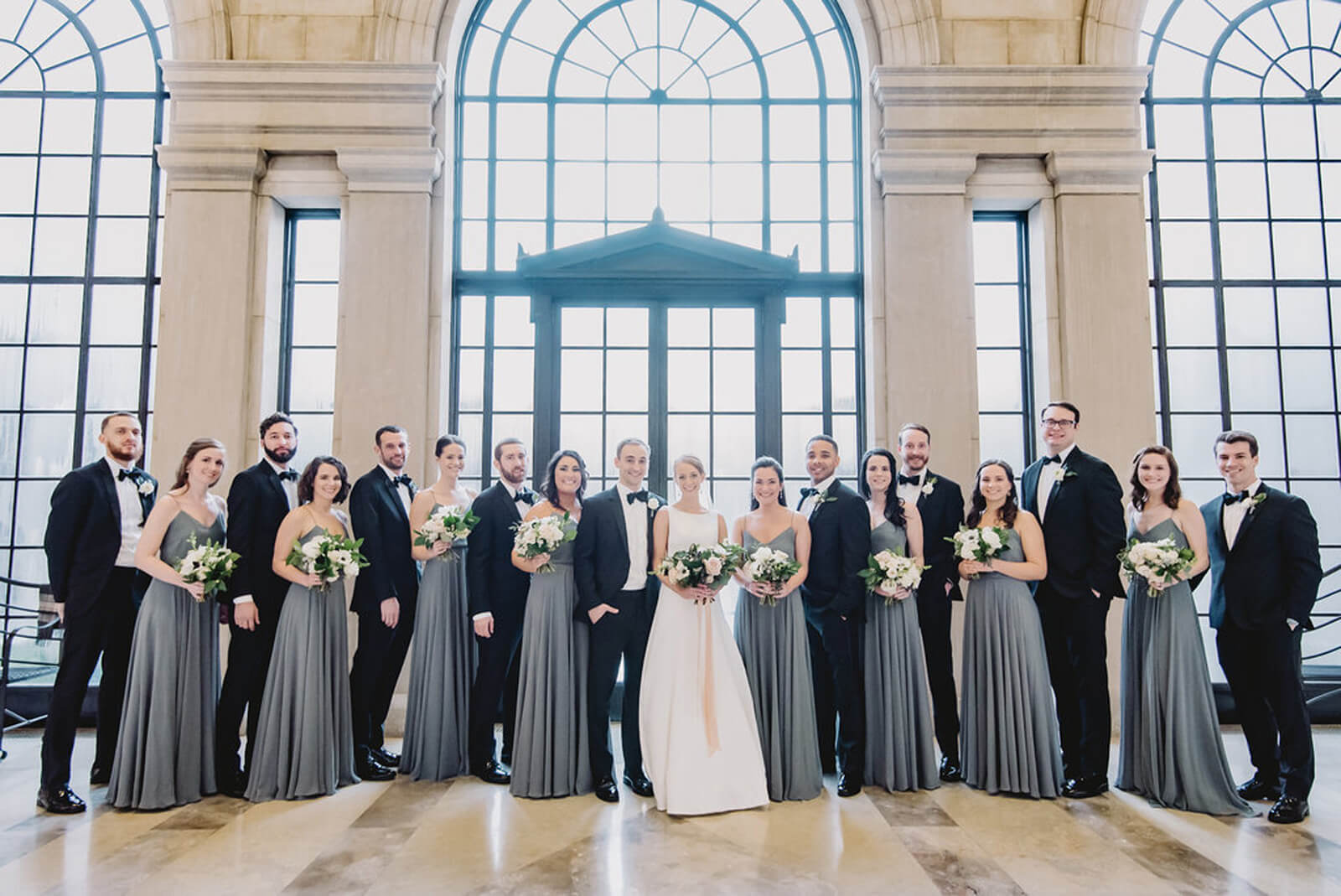 Wedding Design Inspiration/Planning Hiring a wedding coordinator was one of the best decisions we made—it is an investment, but one I would make over and over again. Elizabeth from East Made Event Co. was a logistics queen and helped us create our vision for the day come to life. She helped us to draw inspiration from the serenity of the Baltimore Museum of Art, greenery paired with marble, and also from a beautiful art deco print that I fell in love with.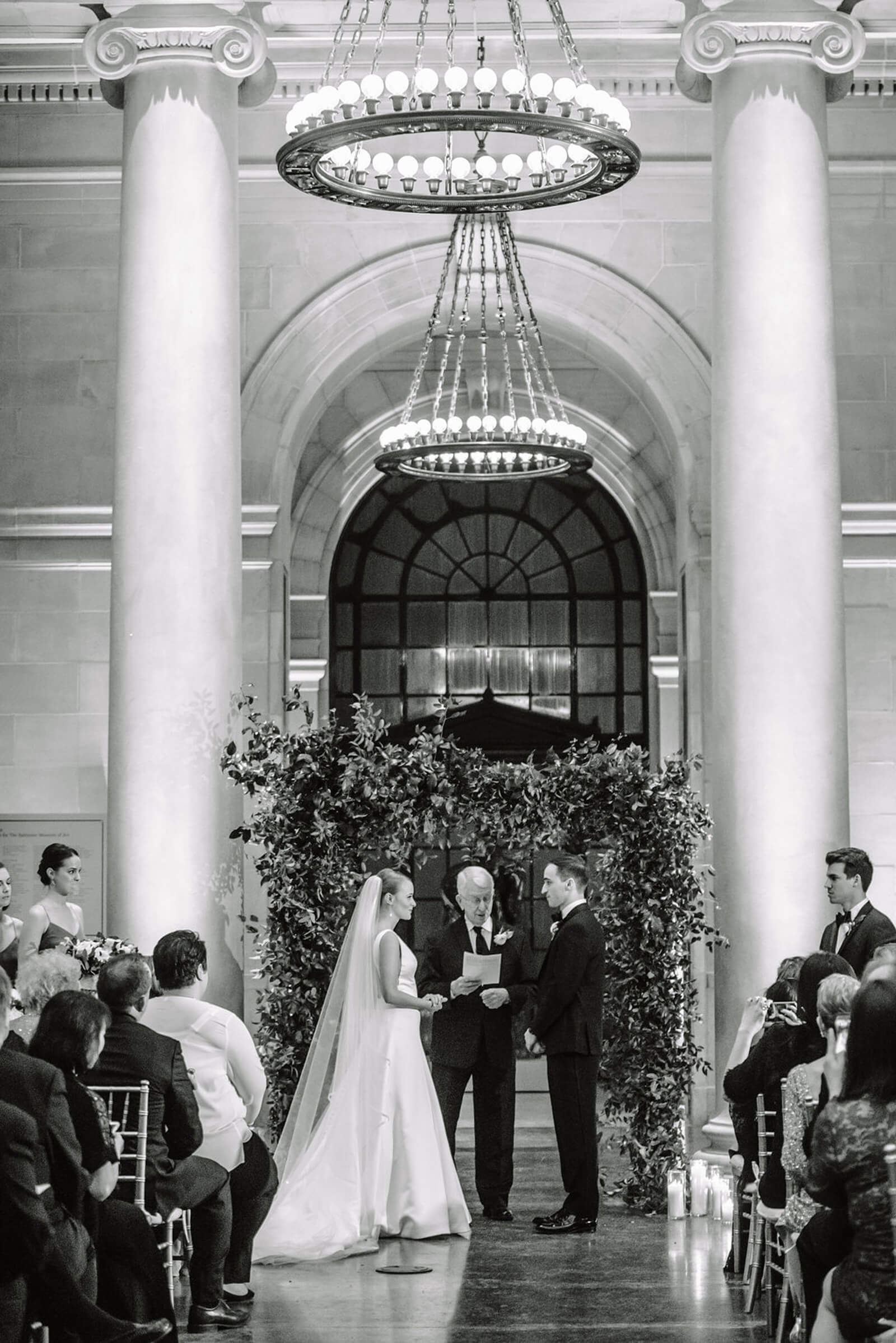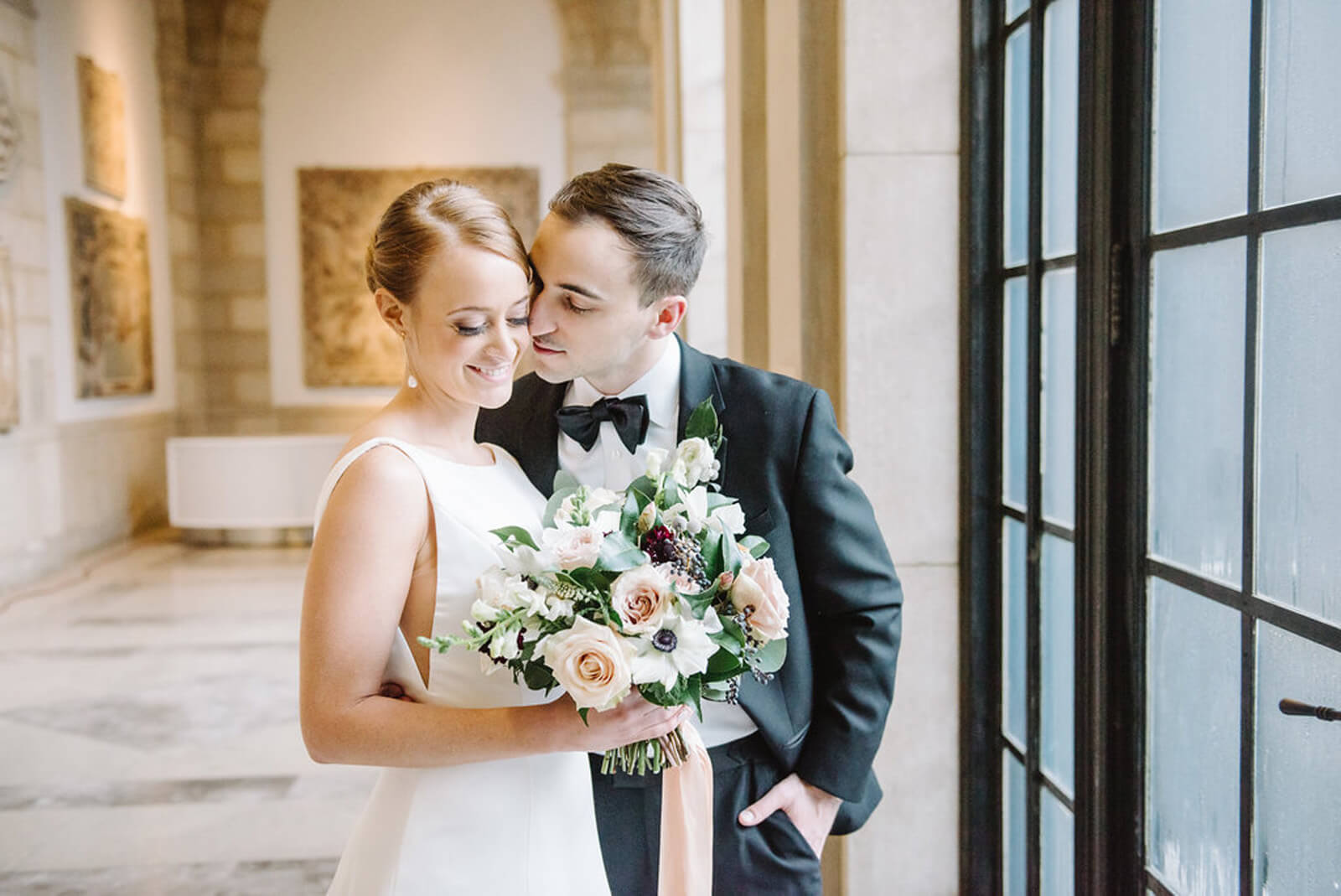 What Was Unique and Special About Your Wedding Day We really wanted the day to reflect our love and our ten-year journey to marriage. We got married on January 6th, which is Epiphany Day. In New Orleans (where we first lived together), this is the day that you can officially begin eating "King Cake," which felt like a nod to our favorite city; Mike's 90 year old grandfather—a Lutheran minister—officiated; my best friends from college performed a piece of music during the ceremony; our menu from Rouge Fine Catering had signature dishes from every city we've lived in together; I wore my mother's wedding dress to our rehearsal and walked down the aisle to the same song she did—it was all so special.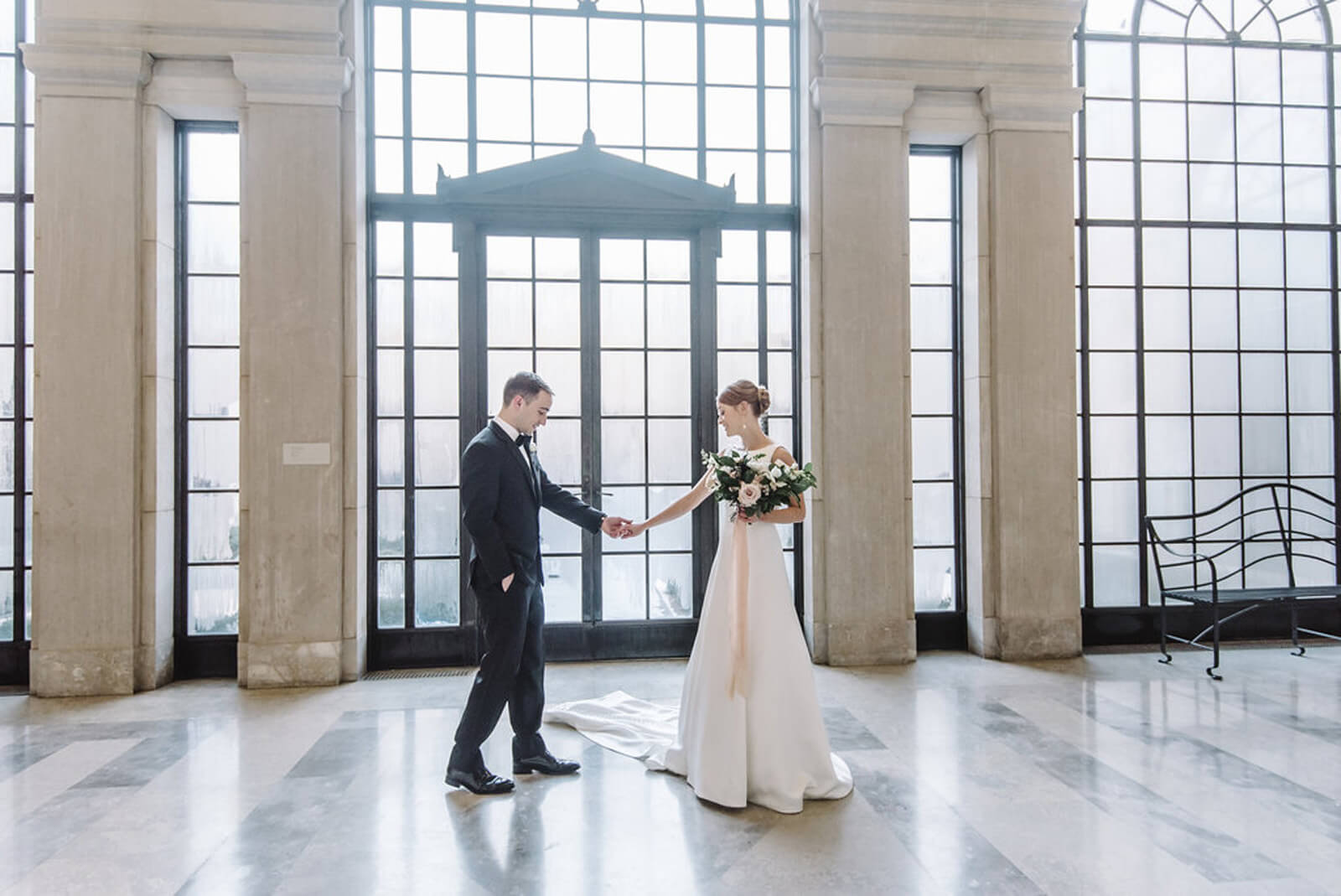 Favorite Details Too many to count. Three I loved: Our amazing floral designer, Sophie Felts, made us the most beautiful greenery archway; our incredible stationer Steph B Co hand calligraphed marble fan tiles as seating cards which matched our amazing invitations; and our menus were geographically themed to place we had lived.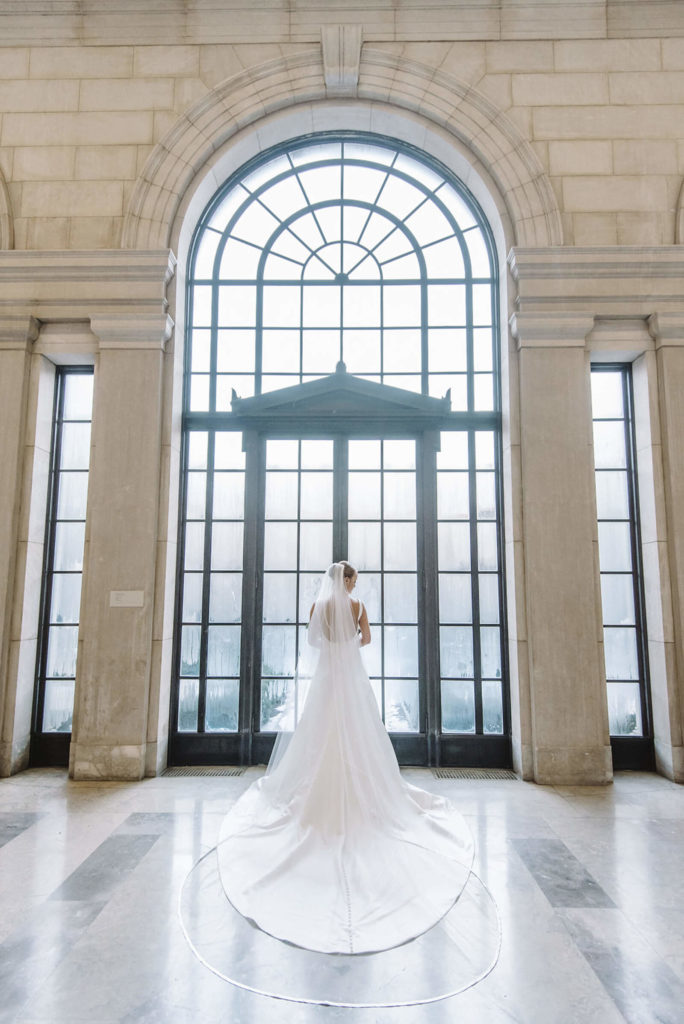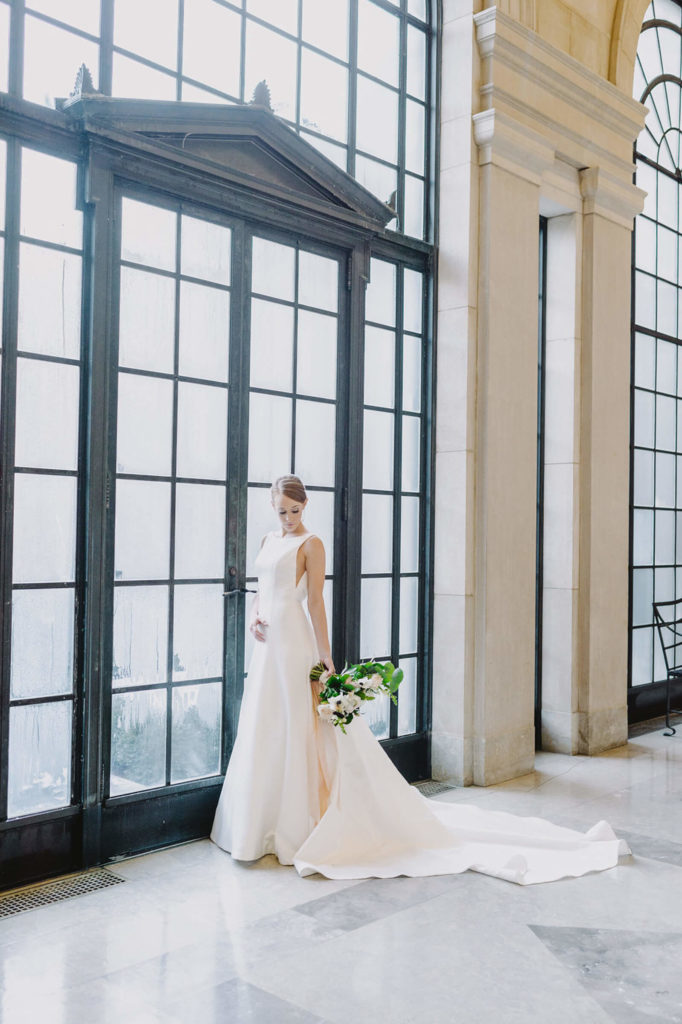 Most Unexpected Event On Your Wedding Day It was the coldest day all winter—a balmy 12 degrees—and I was set on being able to take pictures outside of the Baltimore Museum of Art. My bridal party was incredible and just made it work, knowing how much I had wanted to be outside: they never once complained, toted hand warmers and jackets around, and had Mike and me laughing during the whole process. It makes our hearts warm thinking about it (and looking at the pictures!).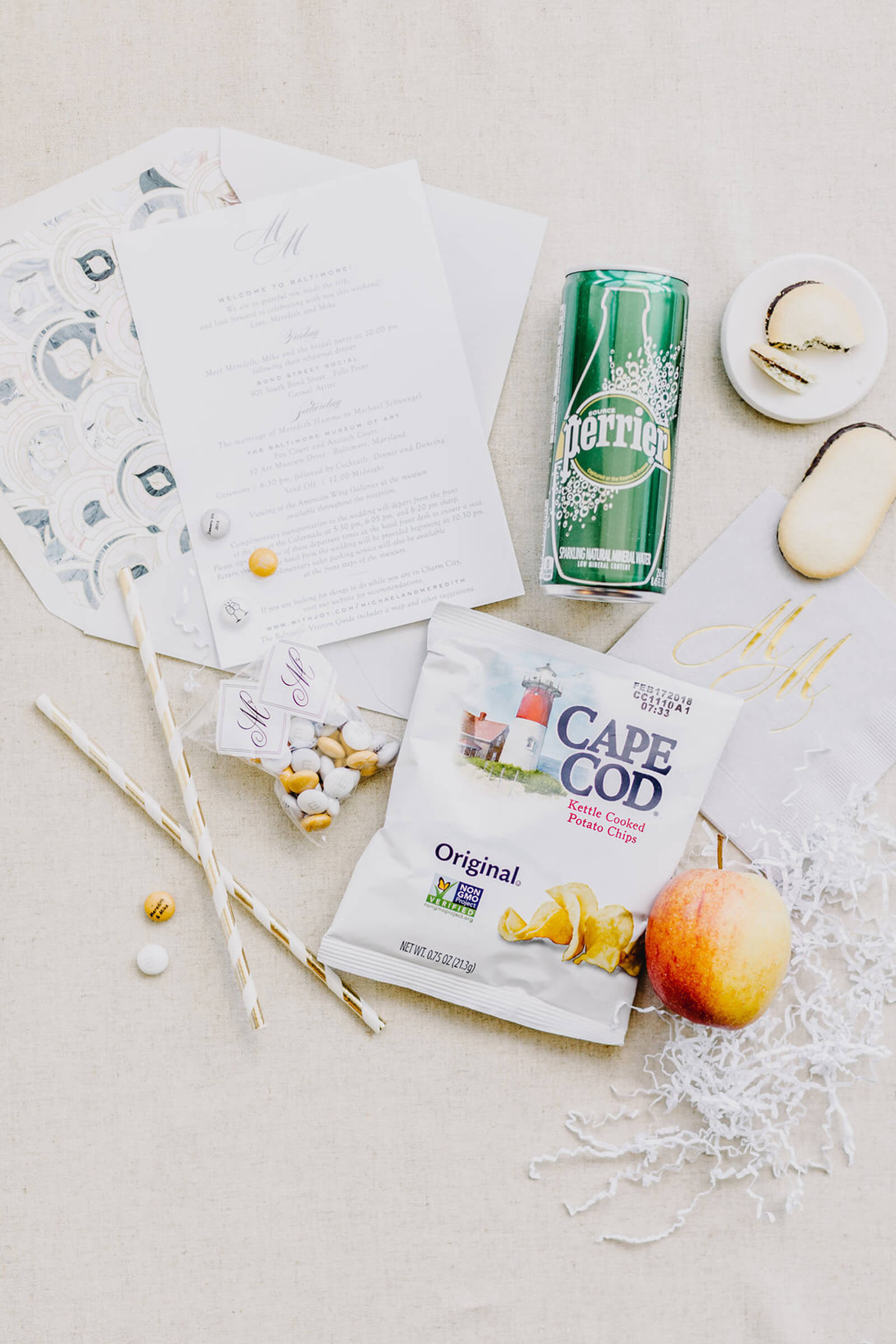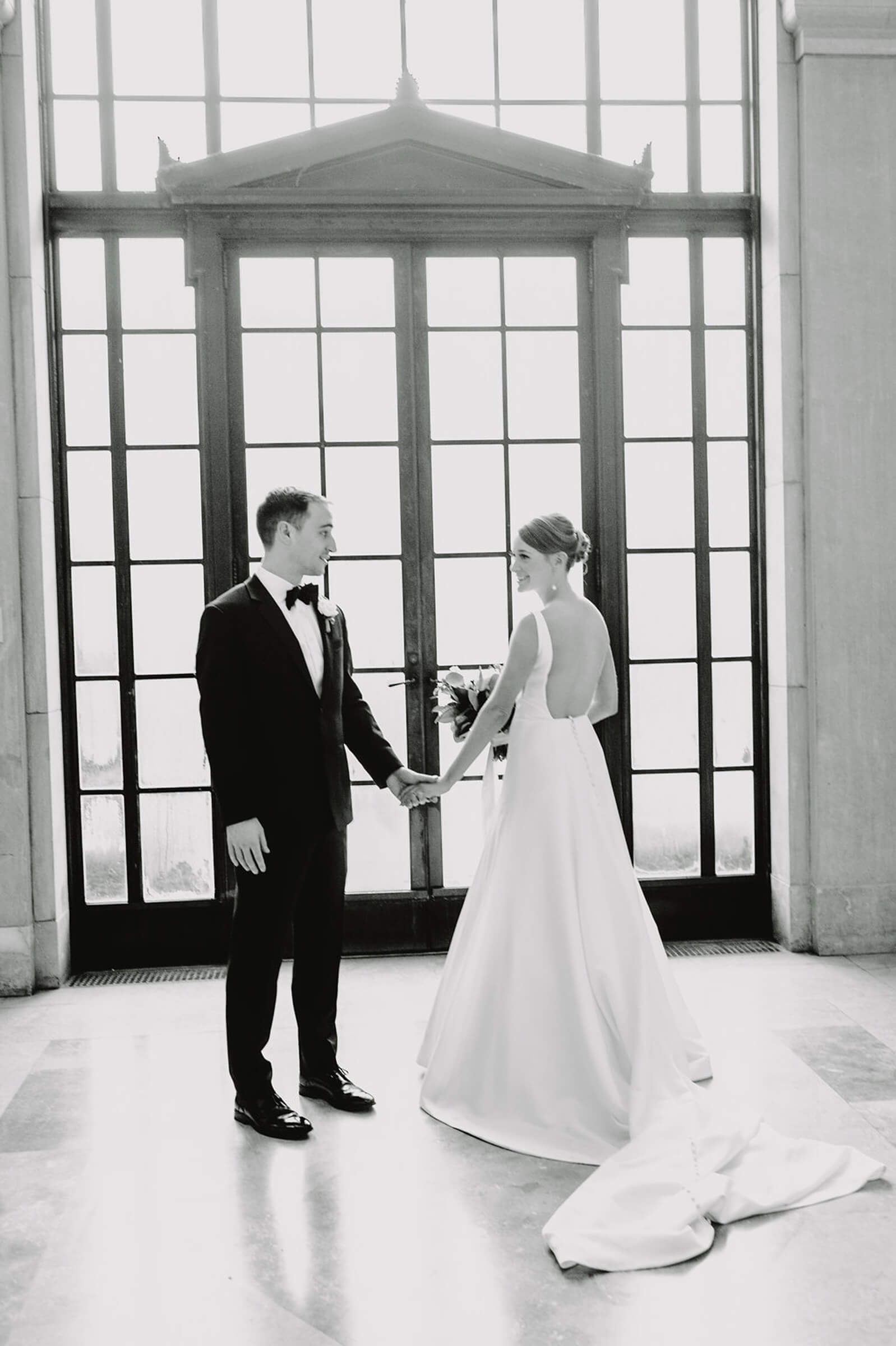 Piece of Advice Hire vendors who listen to your vision and continually advocate for it. It's easy to get caught up in logistics—price point and contracts—but at the end of the day, your vendors are your front line. You want to be surrounded by people on your wedding day who make you feel comfortable and secure. Don't let any questions go unasked. Smile, and soak in every second—it goes by in a blink. There are few times in life you get to be surrounded by all the people who you love. And don't forget to eat! Assign someone in your wedding party as your "food enforcer."