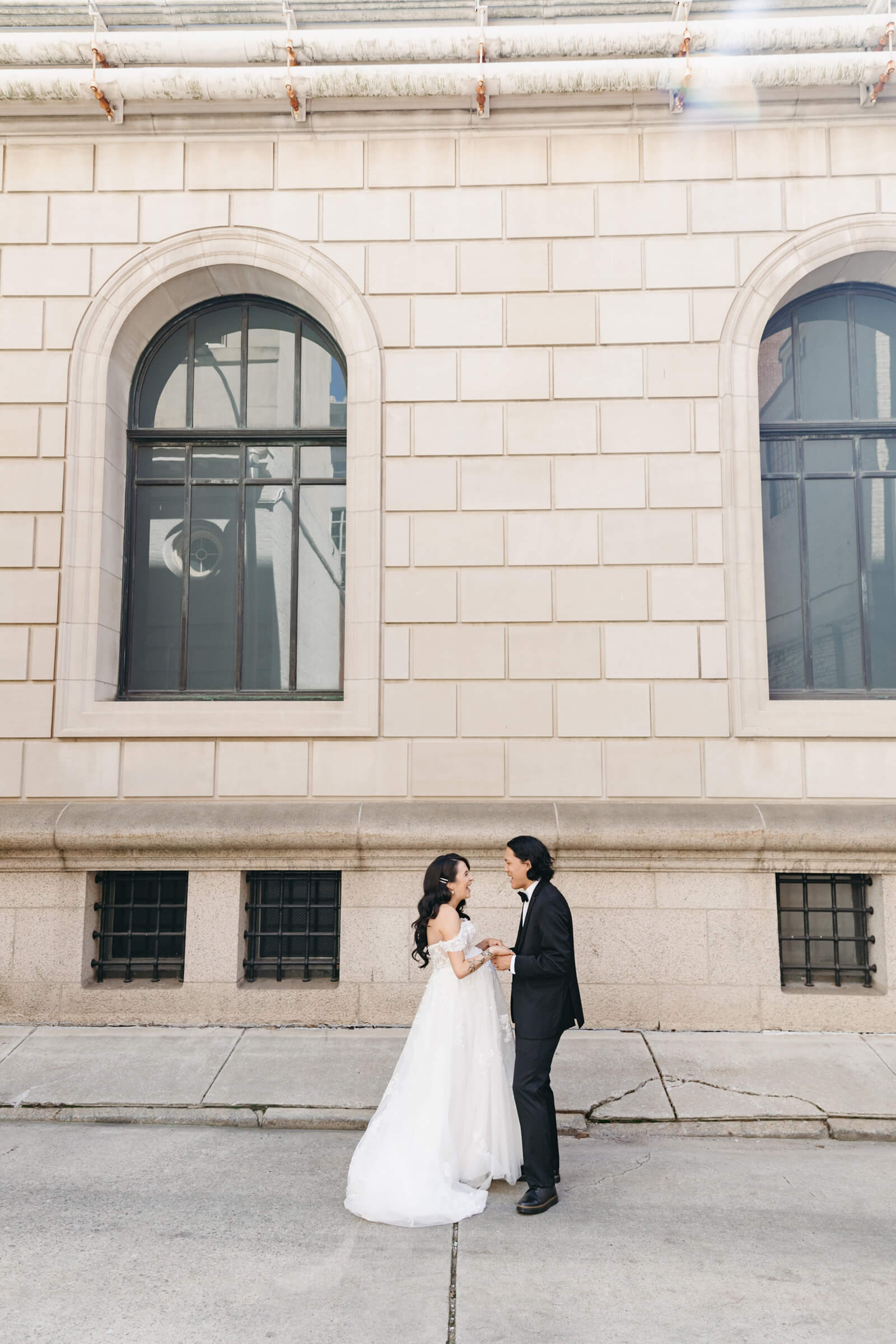 Occupations Sam is a graphic designer; Madison is a student
Wedding date August 13, 2022
Number of Attendees 125
How You Met We met in college (formally) in an ancient art history seminar and (informally) when Madison would walk in front of Sam while he was skateboarding on campus.
The Engagement We got engaged in Downtown Frederick at 10 at night under a gazebo surrounded by trees strung up with Christmas lights in the freezing cold.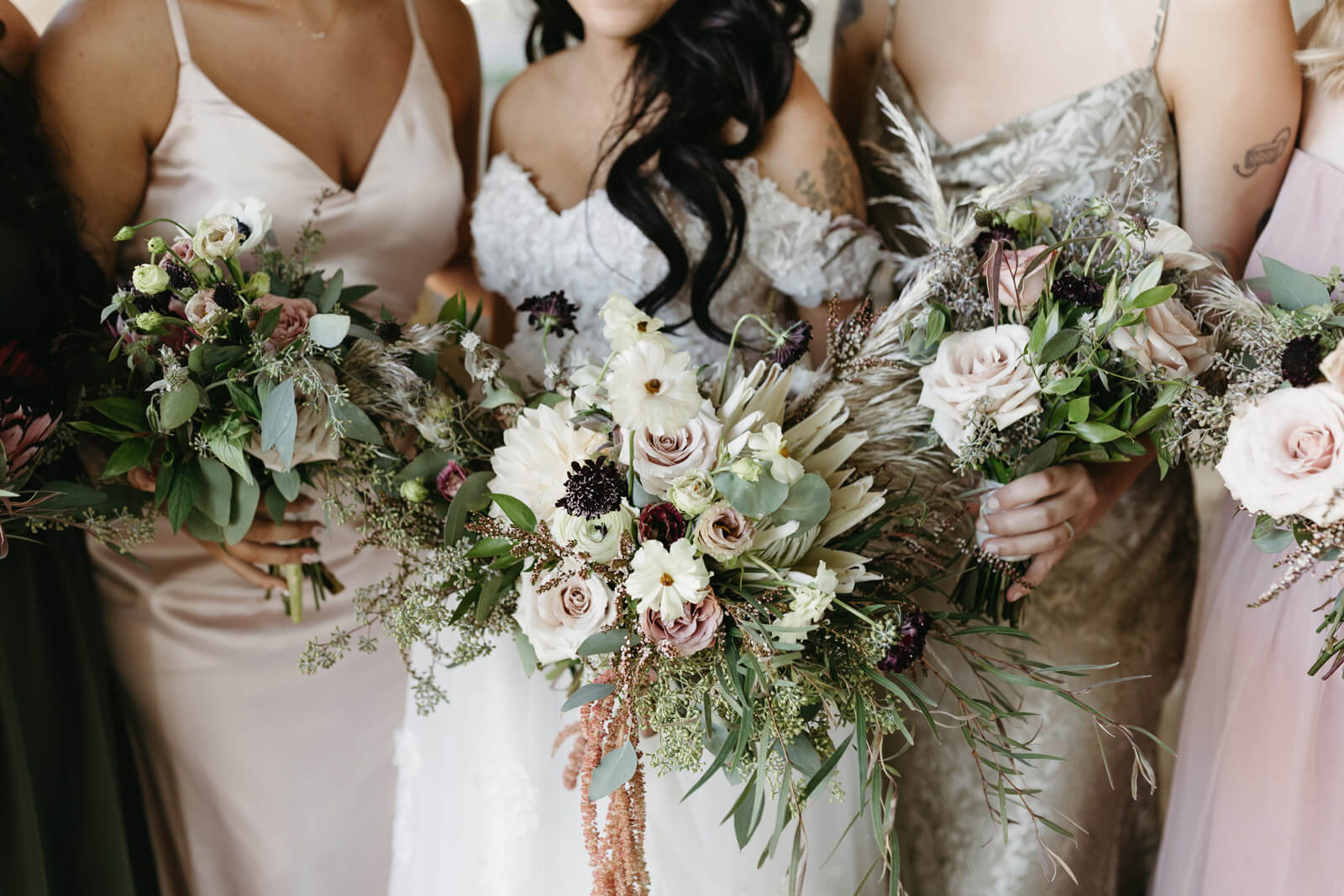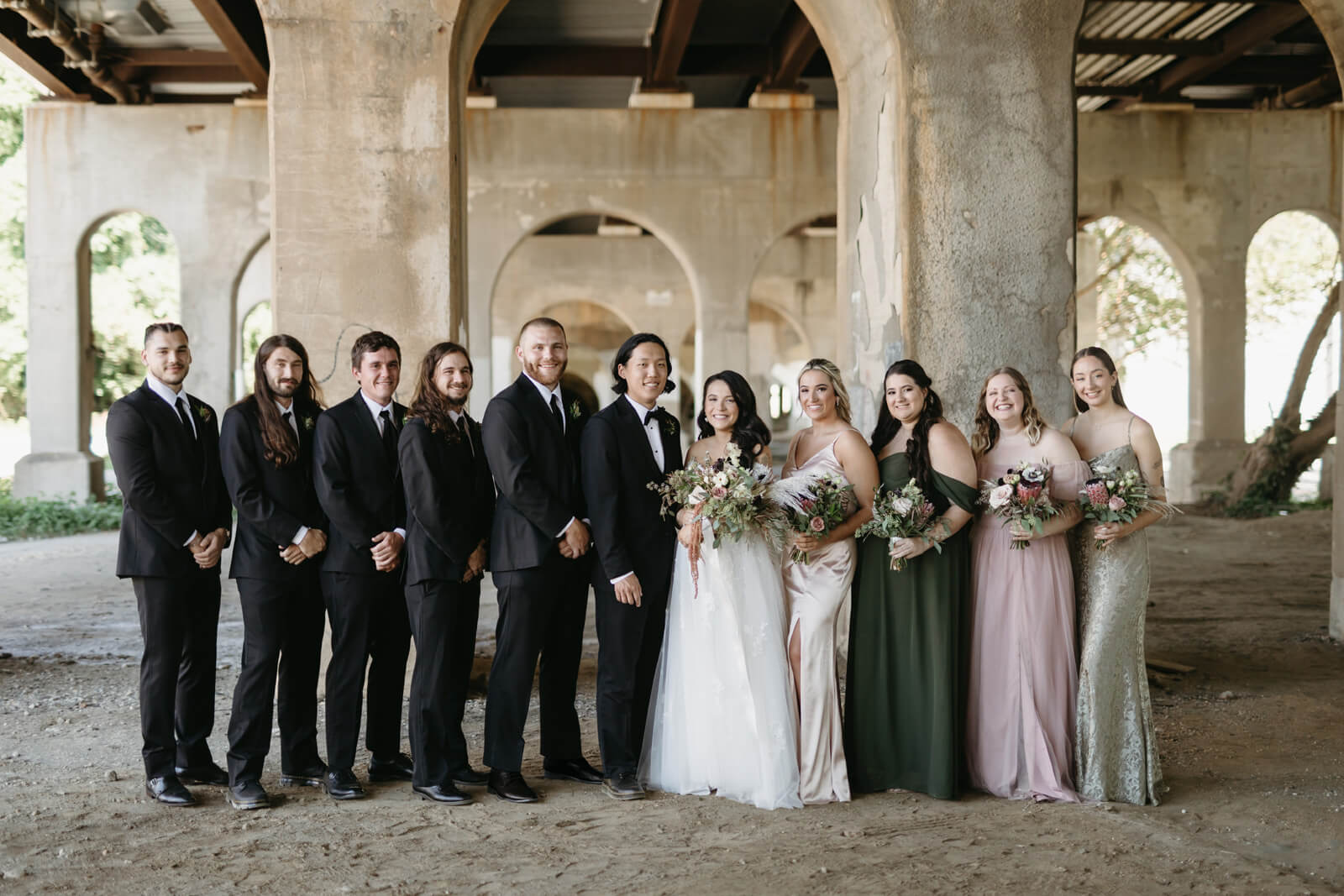 Wedding Design Inspiration We wanted something fun and indie, while still being classic. We wanted everyone in our wedding party to be unique and comfortable.
What Was Unique and Special About Your Wedding Day Madison got a scratched cornea the night before and had to wear her glasses the whole day of the wedding and planned to go blindly down the aisle, until she decided to brave it and wear her contacts.
We had been engaged since 2020 and planned our wedding as far out as 2022. When we found out we were pregnant in January 2022, we decided to risk it and continue as planned despite the wedding taking place only four weeks before the baby was due, and what can we say–it was a fun and memorable night. The only thing that really had to change was the dress, so I decided to switch into a fun chic jumpsuit for the reception.
Also, my engagement ring did not fit my ring finger (due to the 8-month pregnant body swelling lol) and so I wore it the whole night on my pinky finger.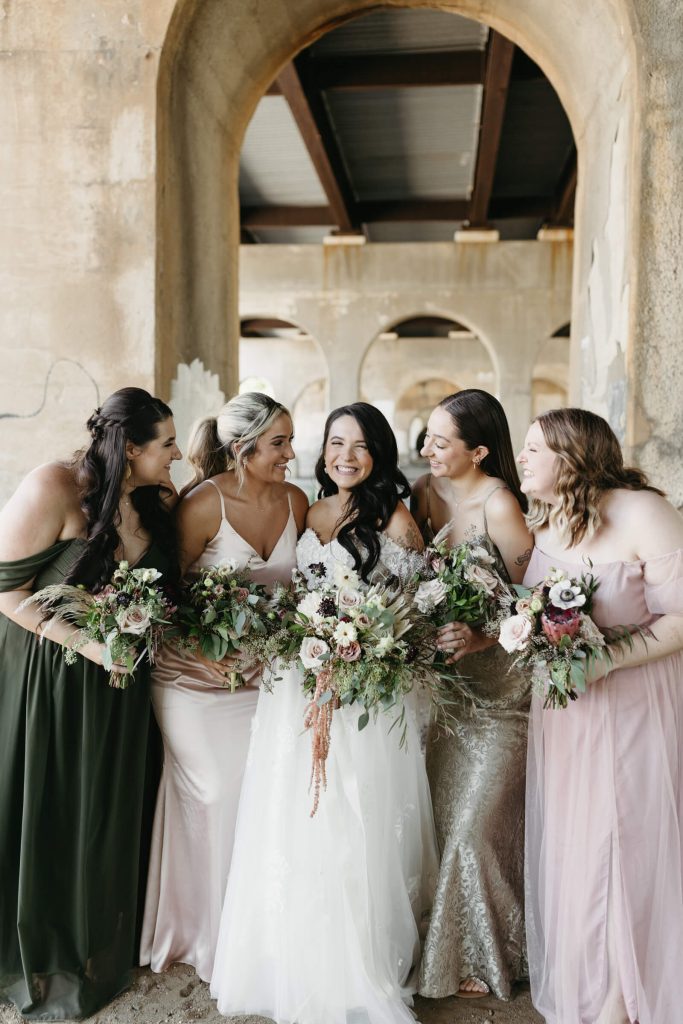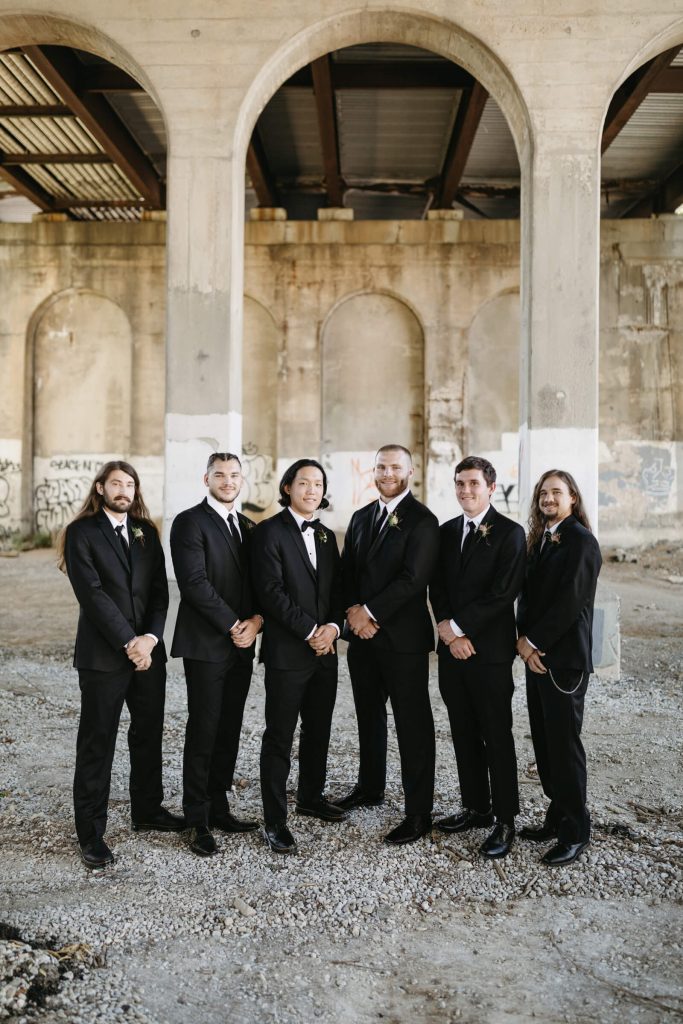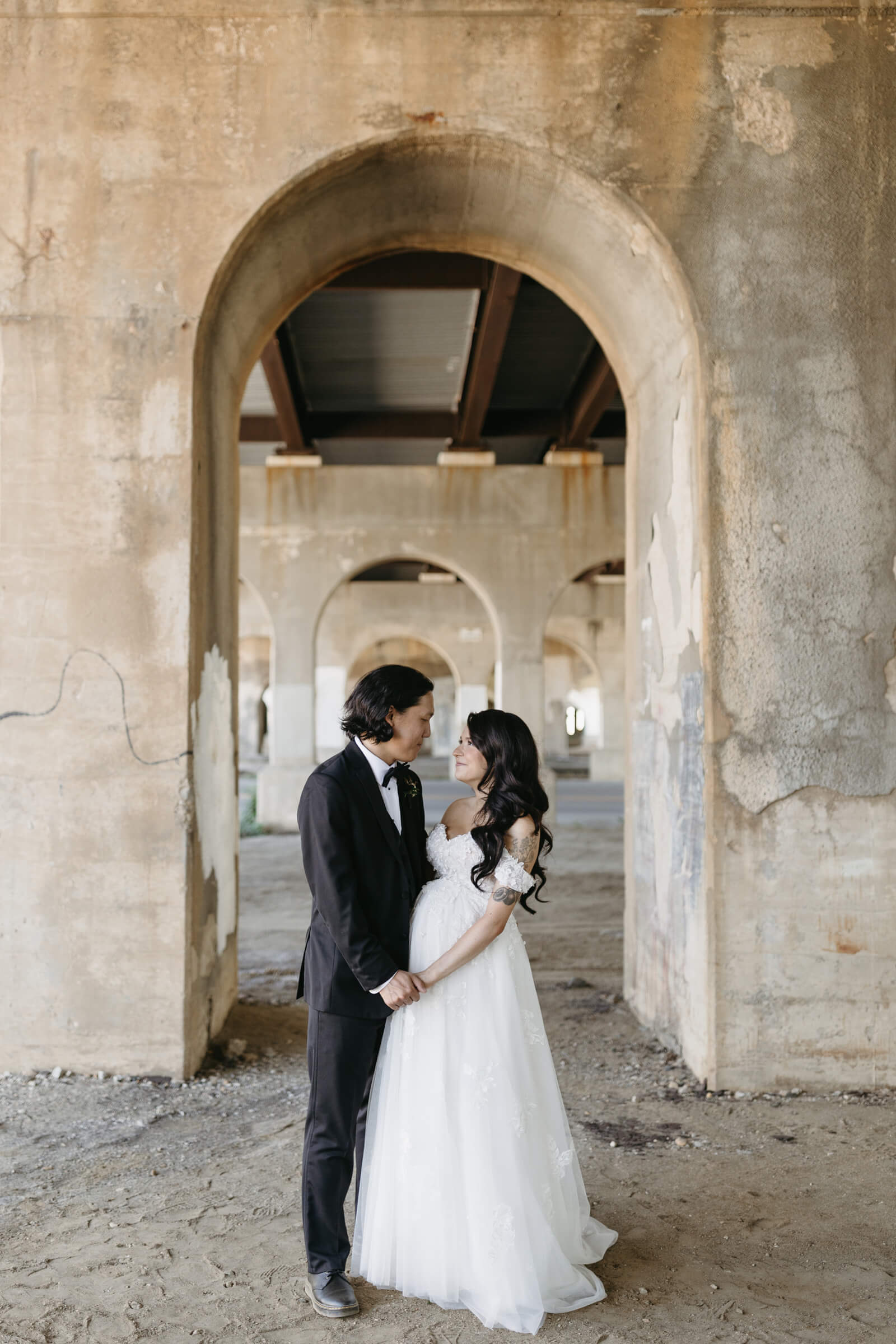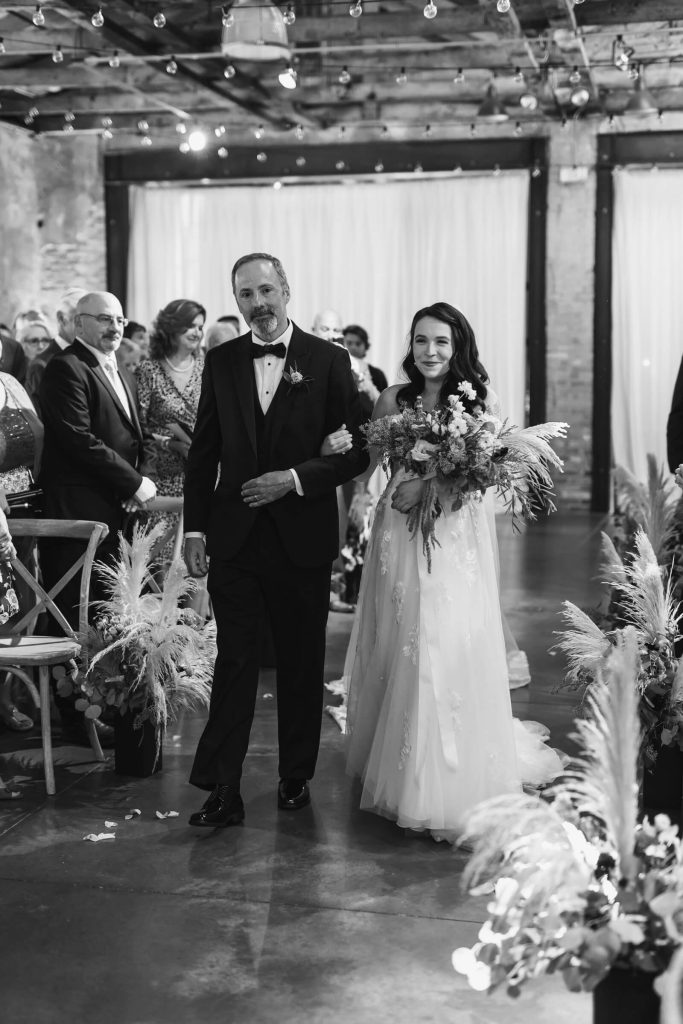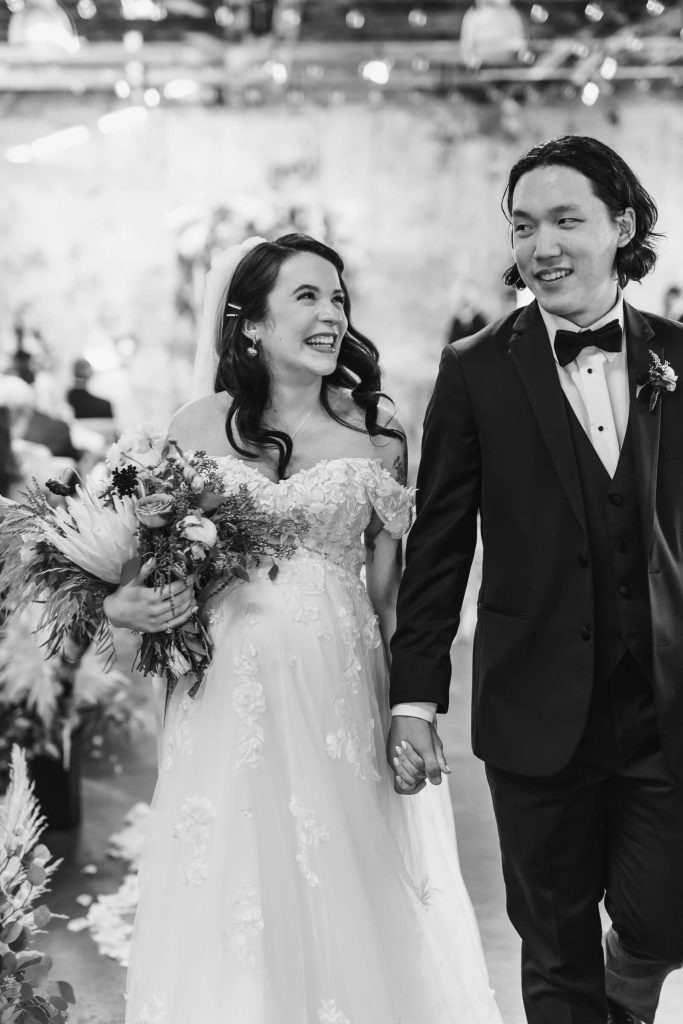 Favorite Details The flowers–especially the hanging arrangement. And of course, the reception jumpsuit (comfort is key).
Piece of Advice Have fun. Don't stress over everything being perfect–be there and in the moment and enjoy every second because the night flies by and will over before you know it. (You'll be wishing you paid the $500 for an extra hour.)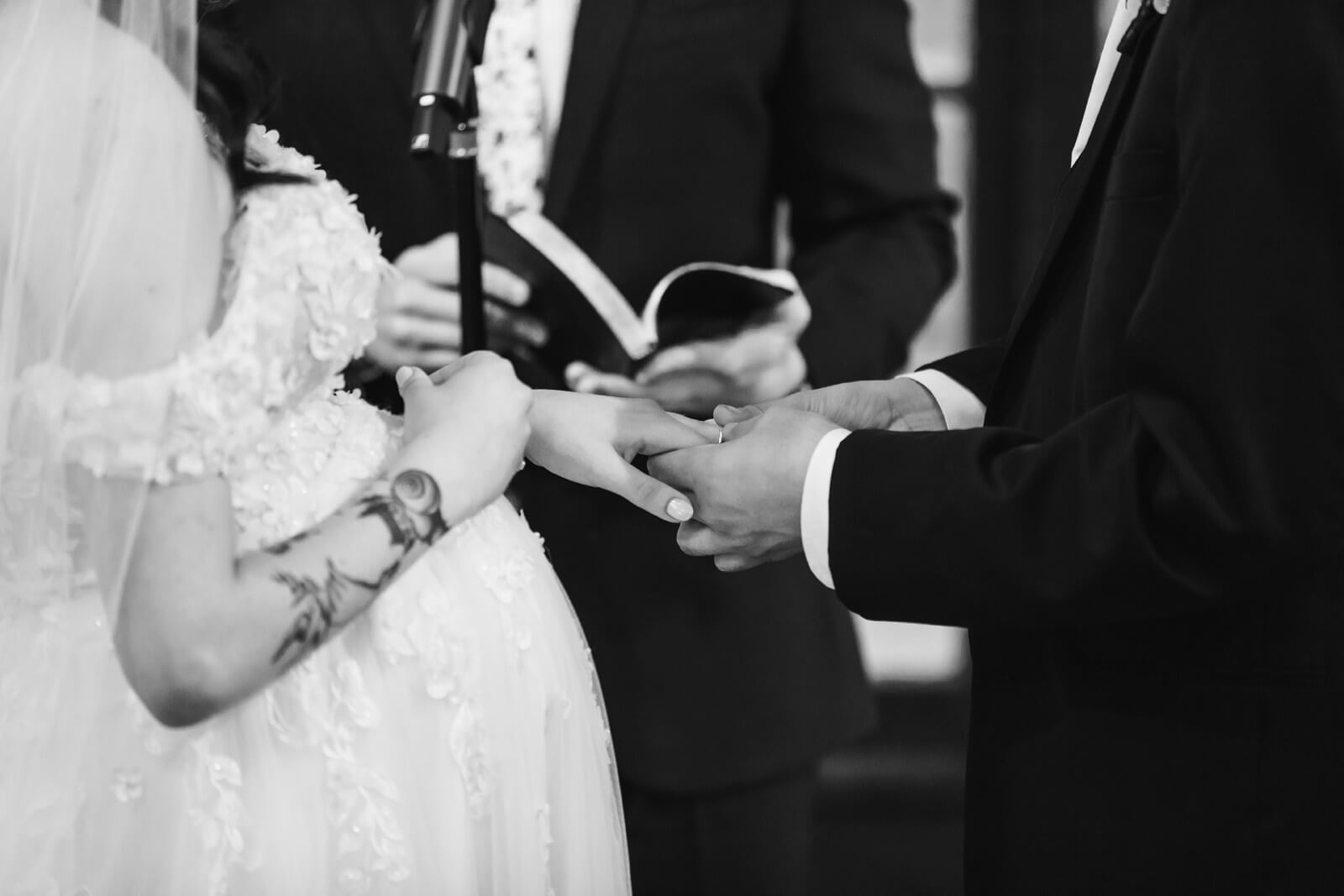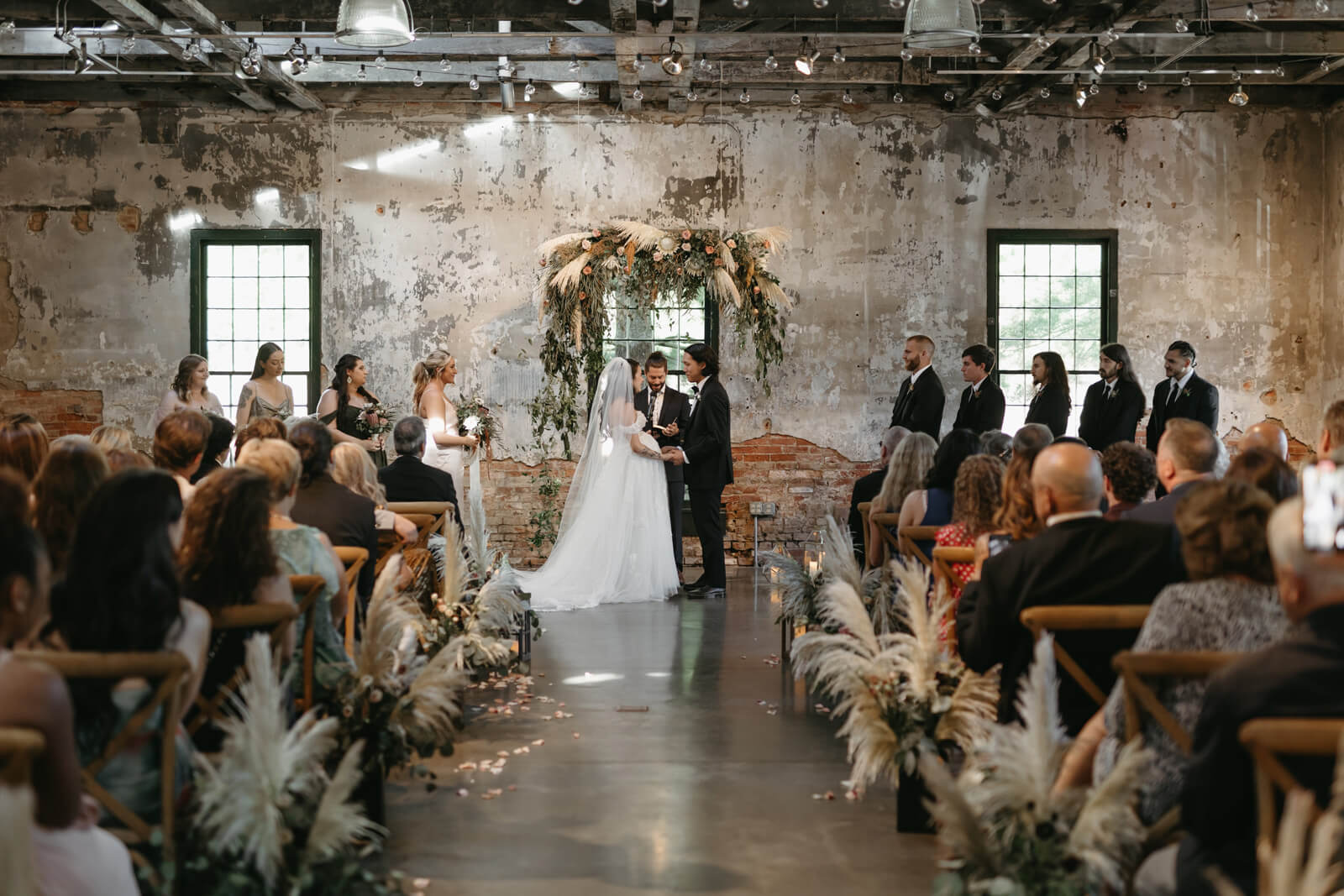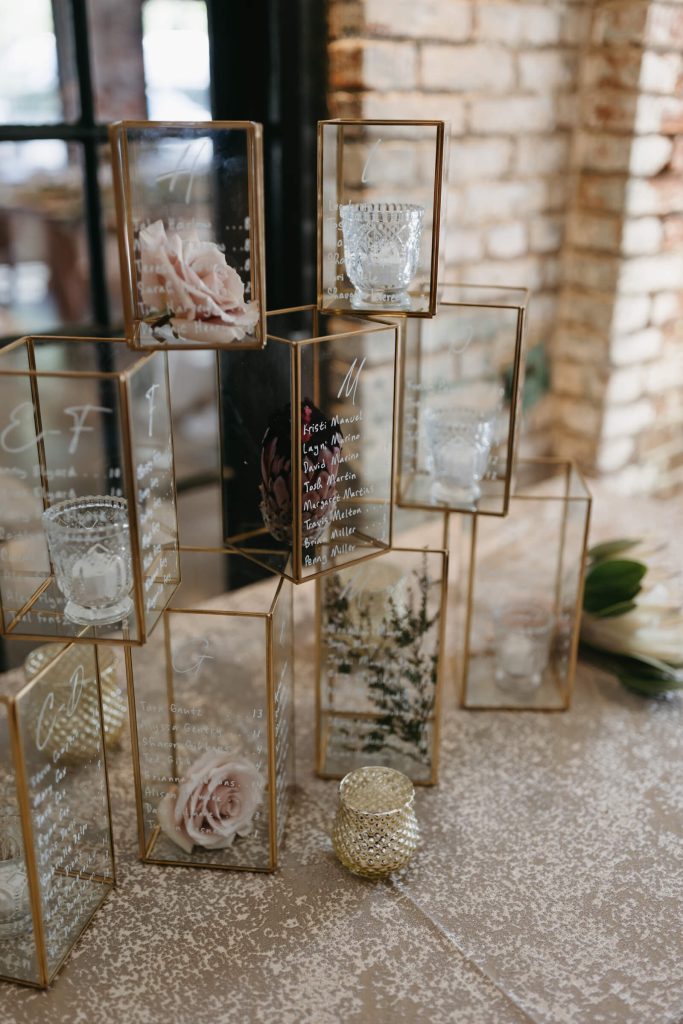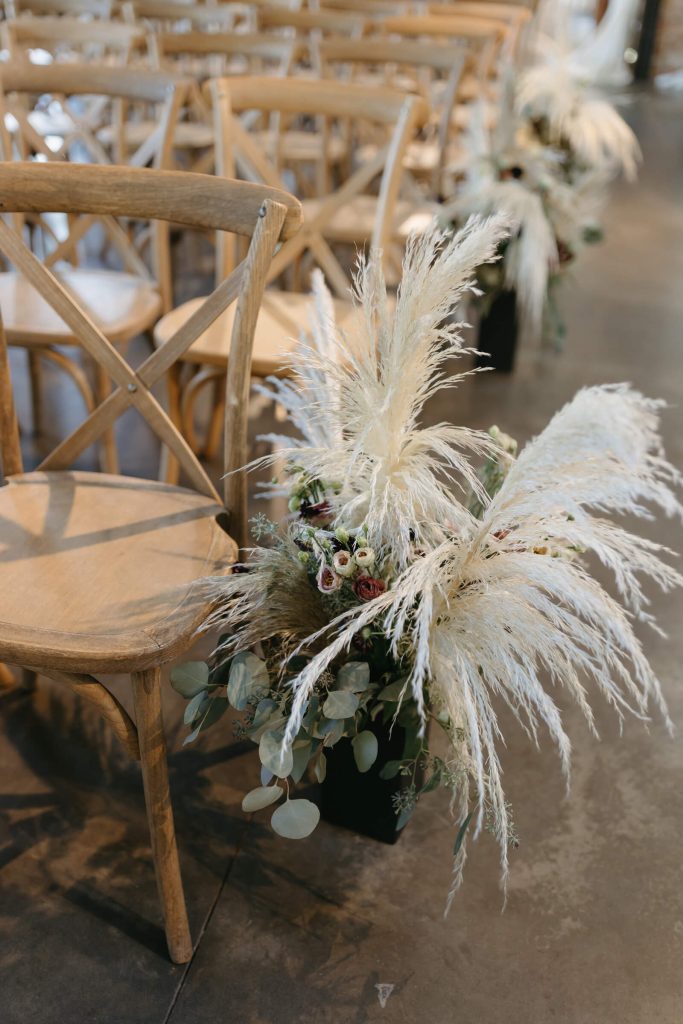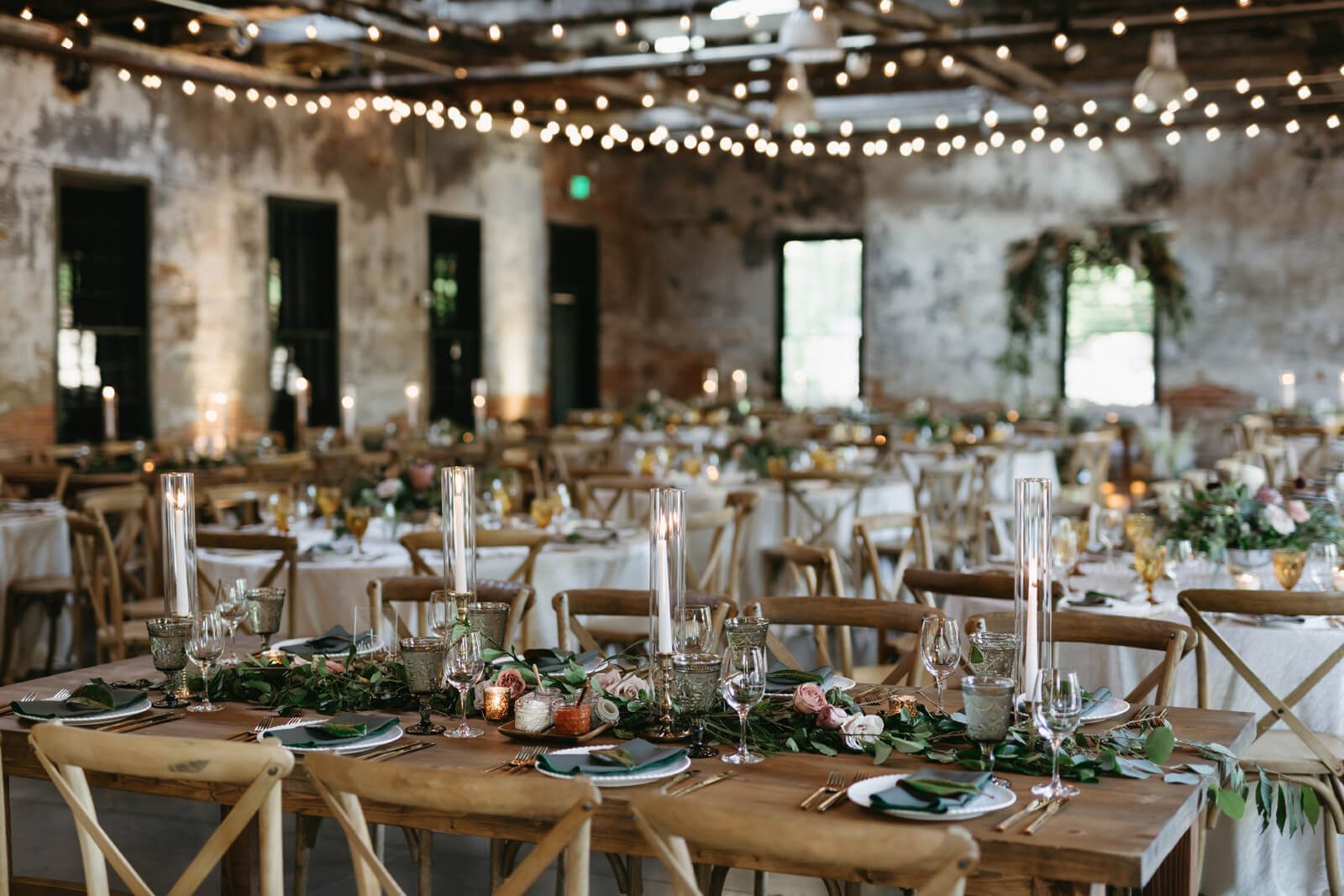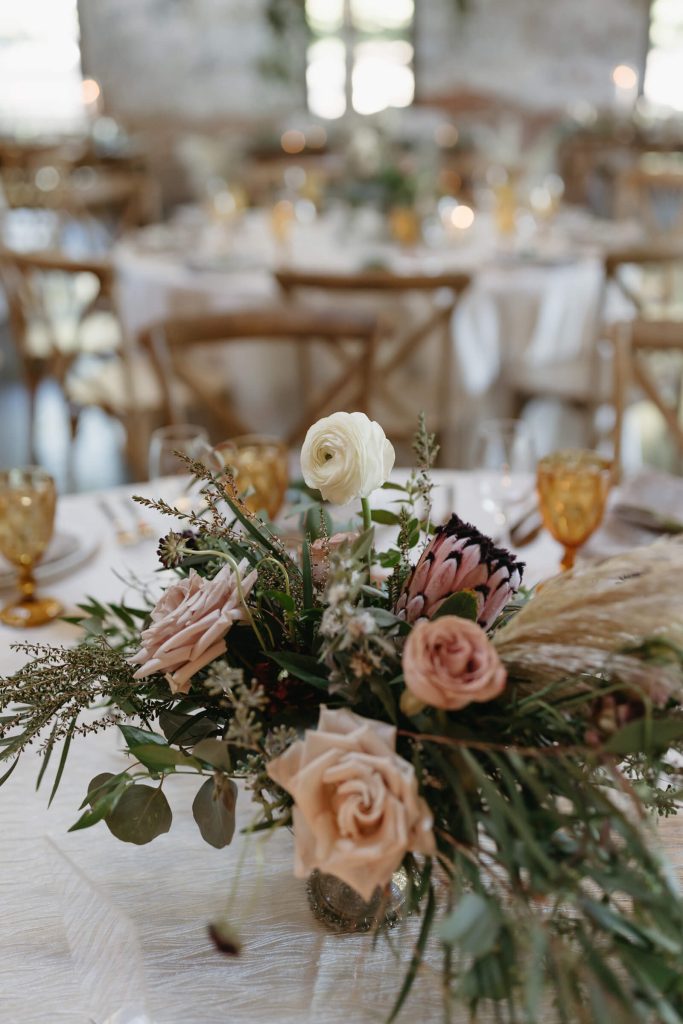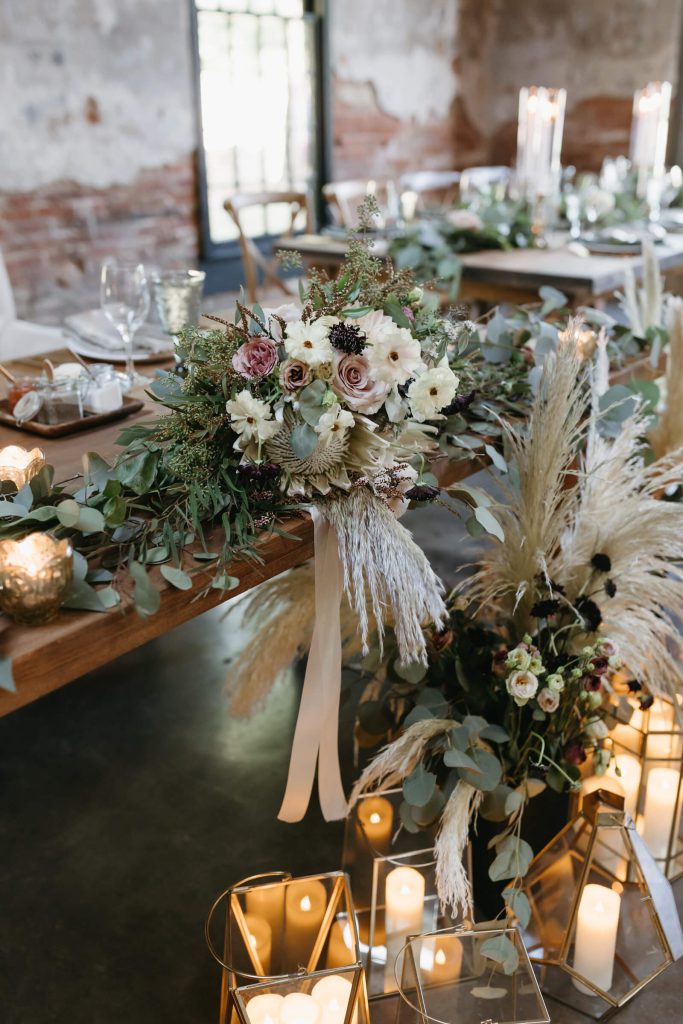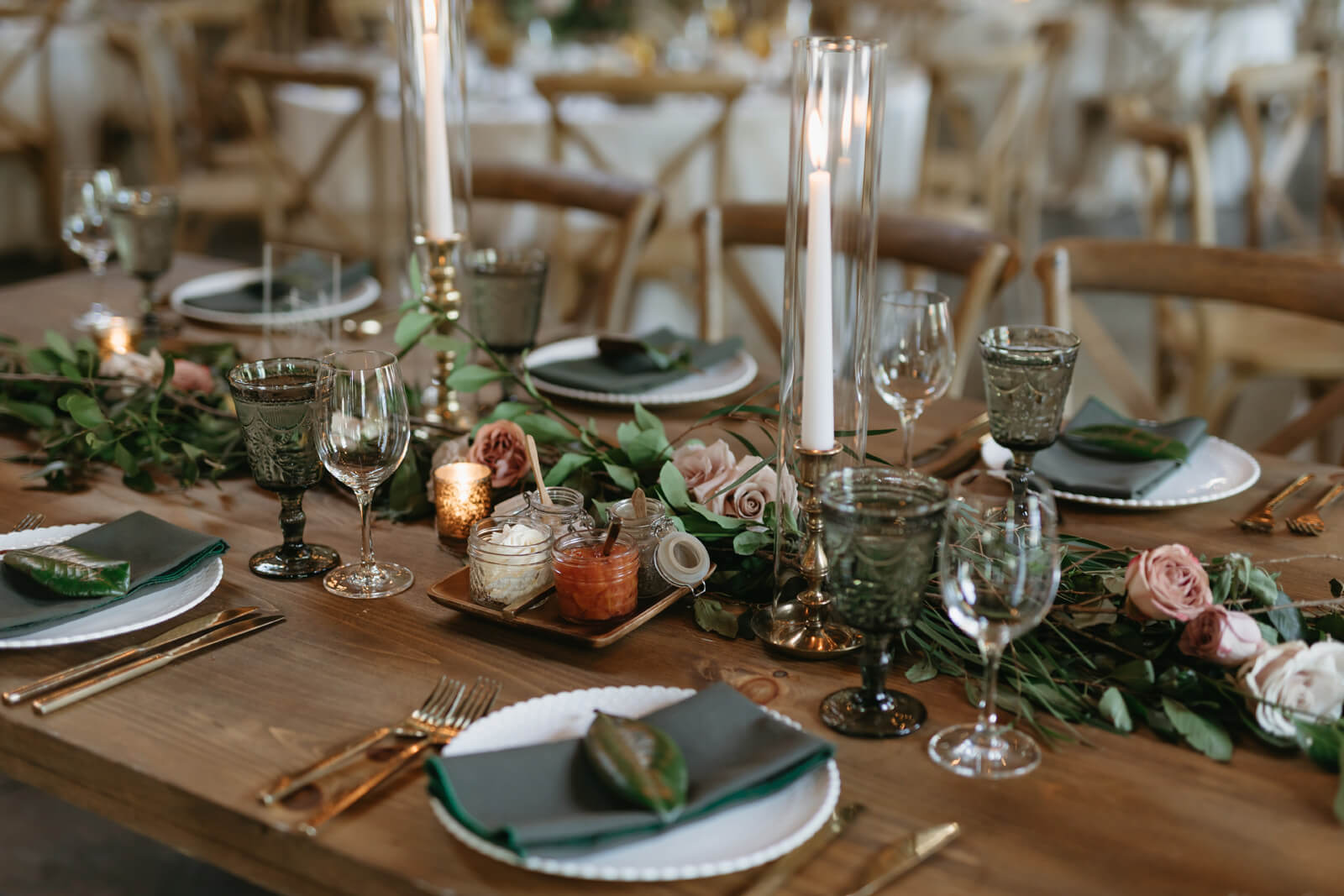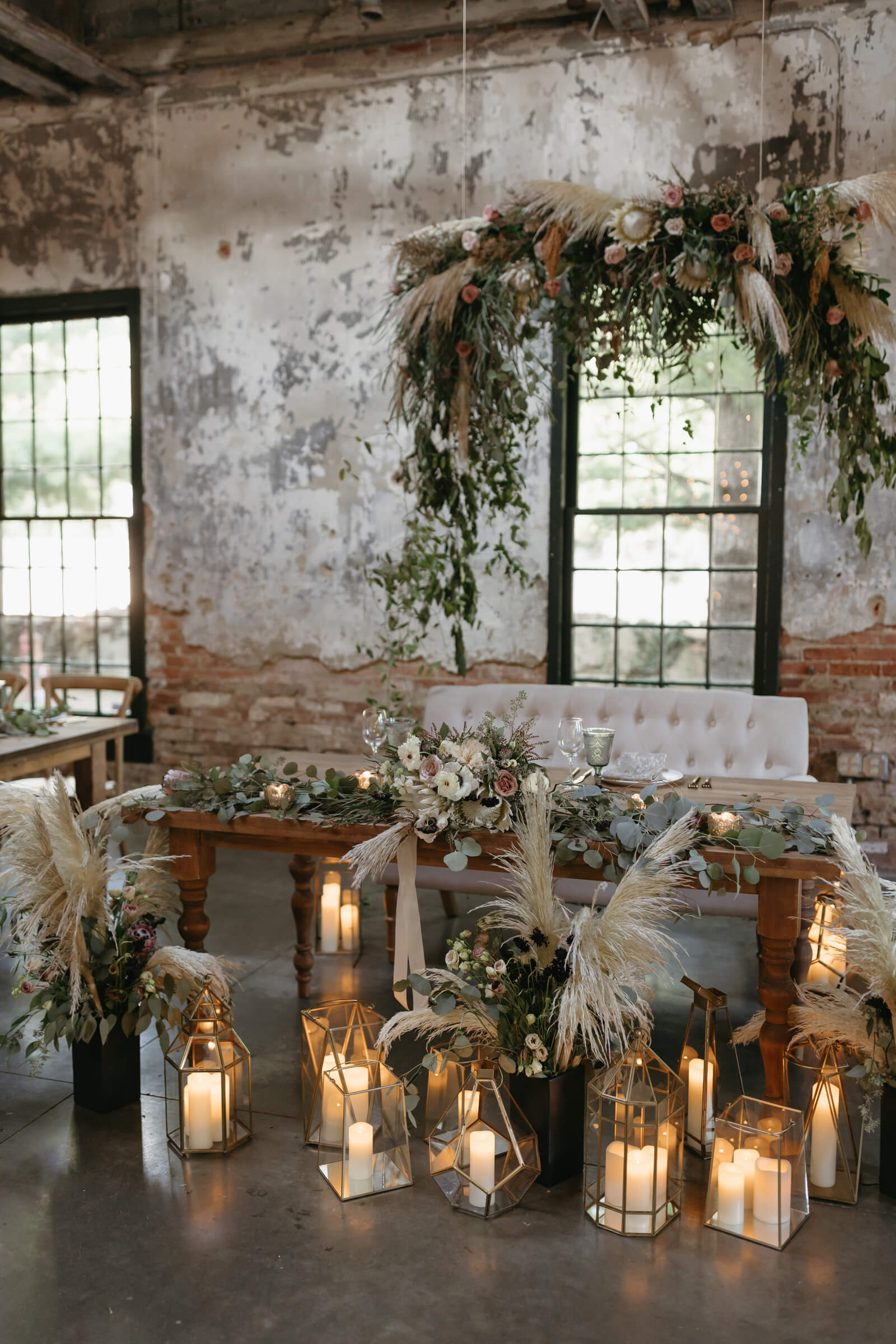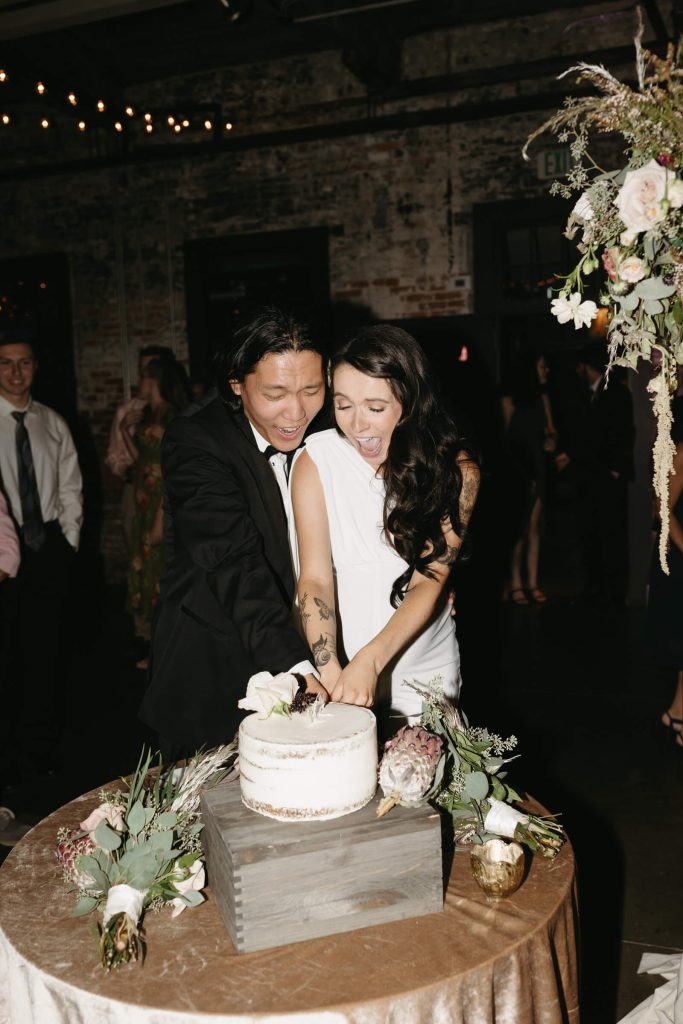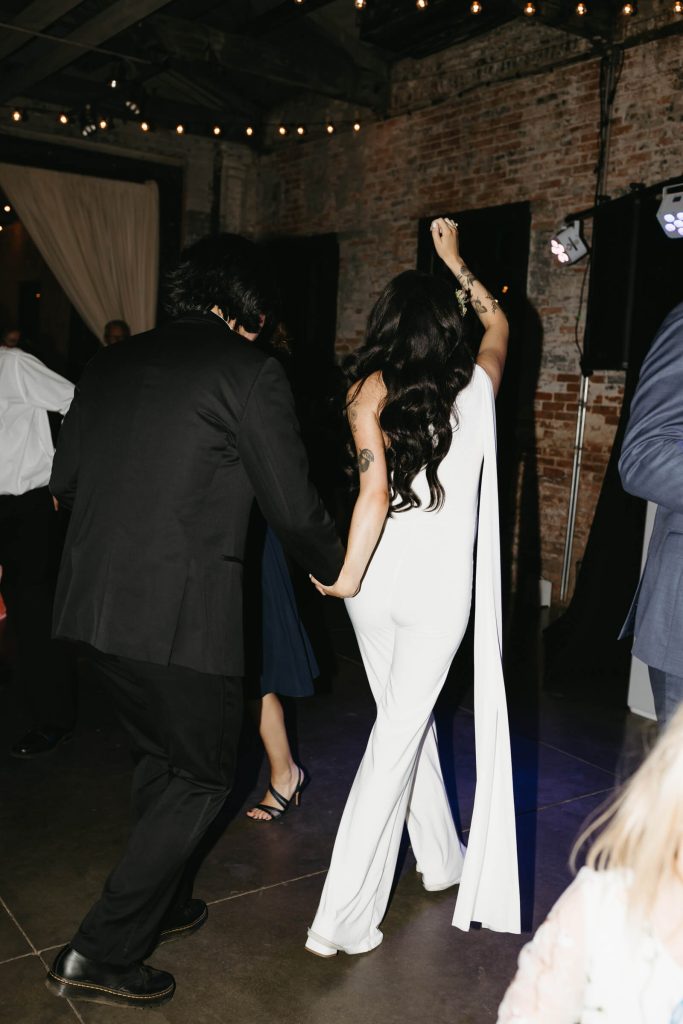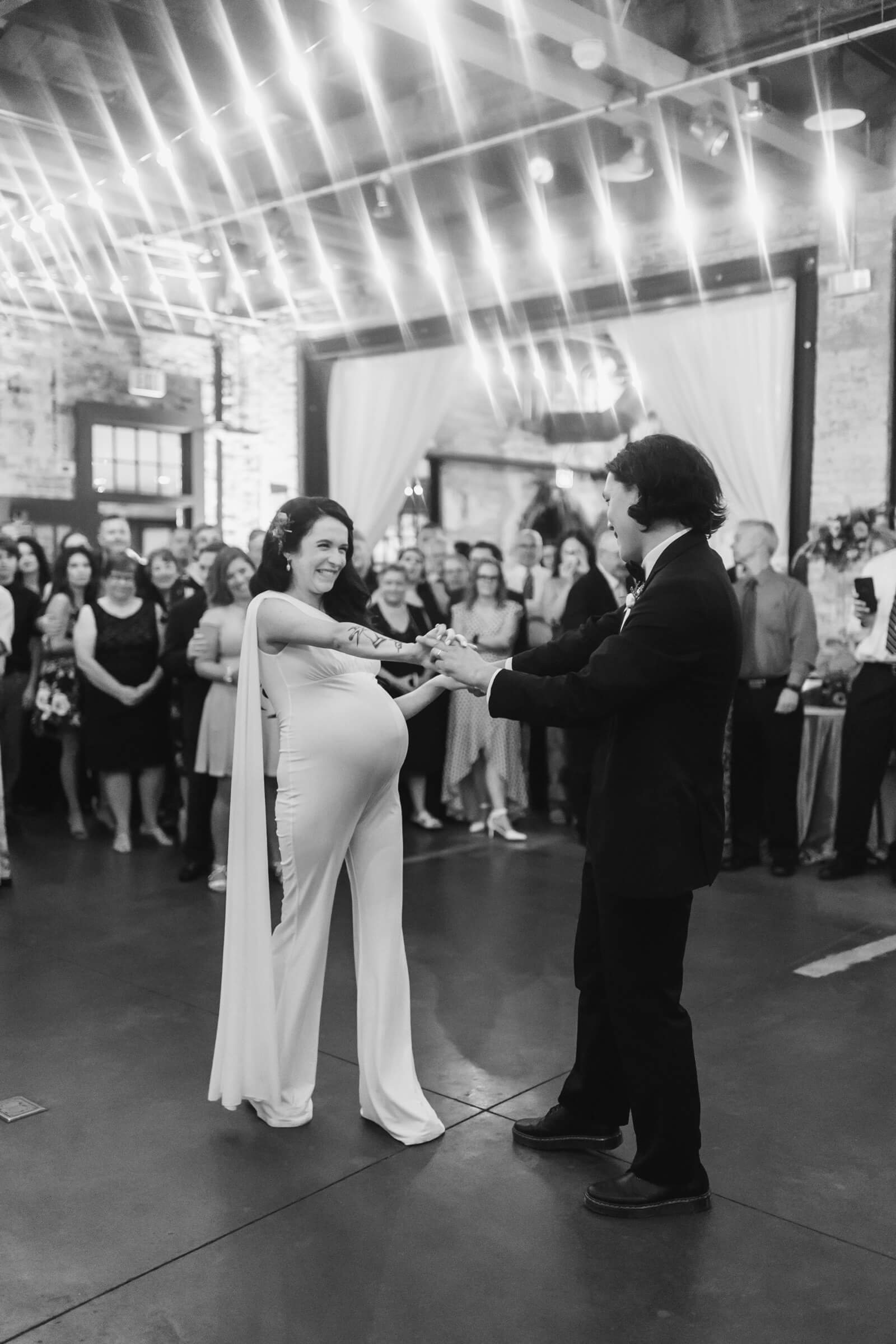 Beauty Alex Kasey Studios (hair); Chrissy Forbes (makeup) Bistro Lighting & Drapery Event Solutions Bridesmaids Revelry (Skye satin dress in Blush, Rosalie tulle convertible dress in Greenery, and Maeve tulle dress in Bradshaw Blush) and Jenny Yoo (Dahlia Palermo satin dress in Sage) Cake Copper Kitchen (with florals by Mya Frey) Caterer Copper Kitchen Cocktail Furniture Pretty Little Wedding Co. Flatware, Dinnerware & Linens Select Event Rentals Floral Design Mya Frey Flowers Groom and Groomsmen BLACK By Vera Wang Black Notch Lapel Tux Hotel Hotel Indigo Downtown Baltimore Invitations Minted "The Wedding" by Kaydi Bishop Location Mt. Washington Mill Dye House Music DJ Bedro Officiant Pastor Ryan Cox with Severn Covenant Church Photographer Mary Bell Wedding Outfits Morilee #2406 dress from J&B Bridals in Chambersburg, PA (ceremony); Club L London "Sing To Sleep" white maternity one-shoulder cape jumpsuit (reception)