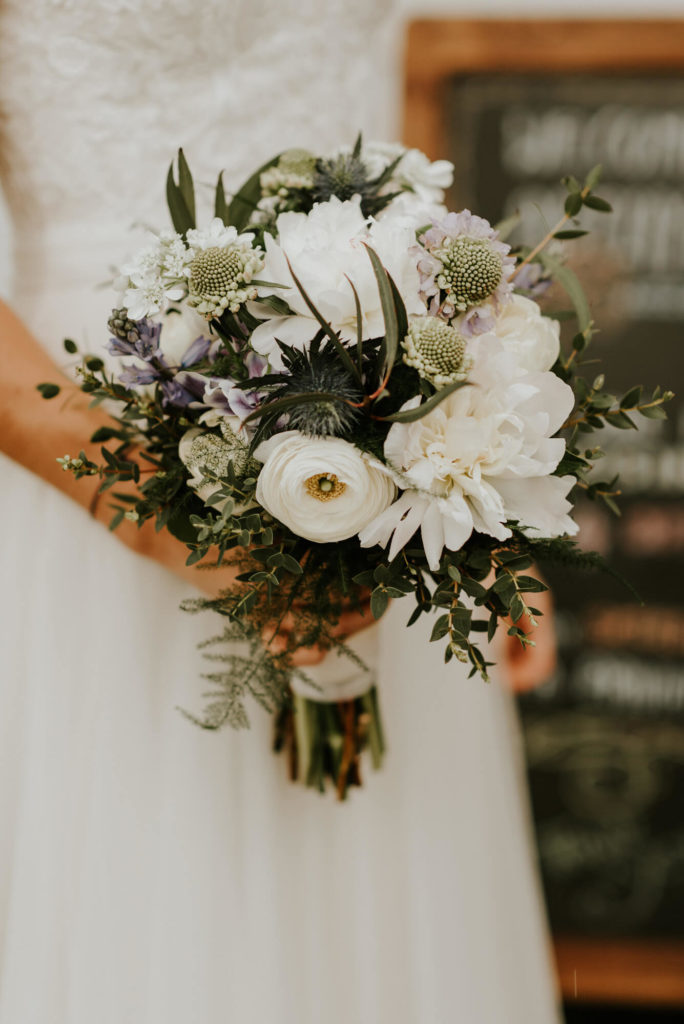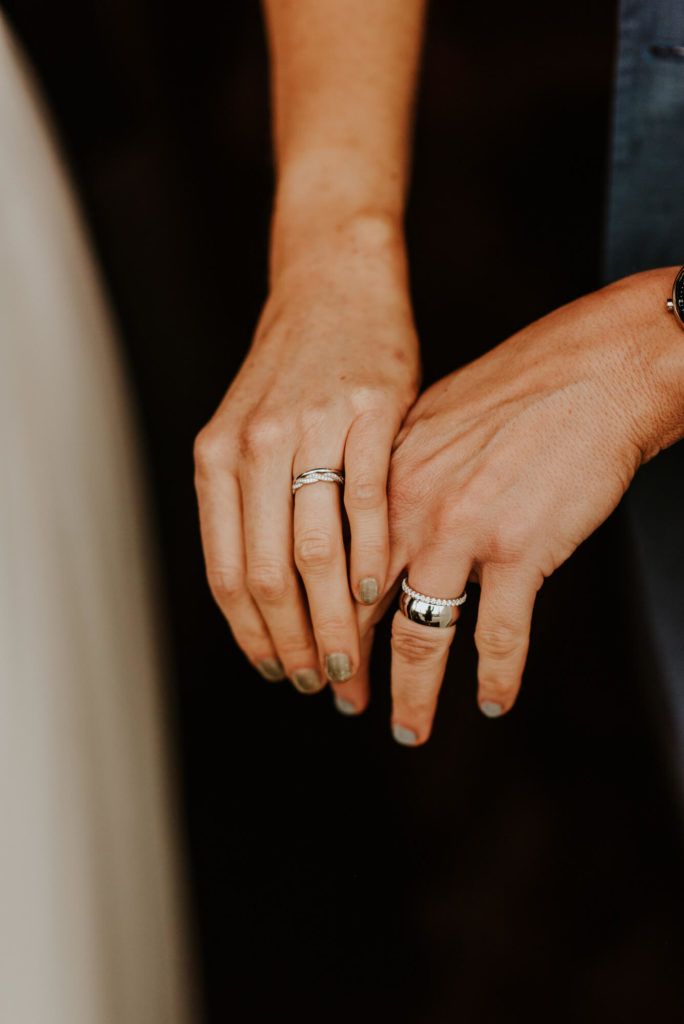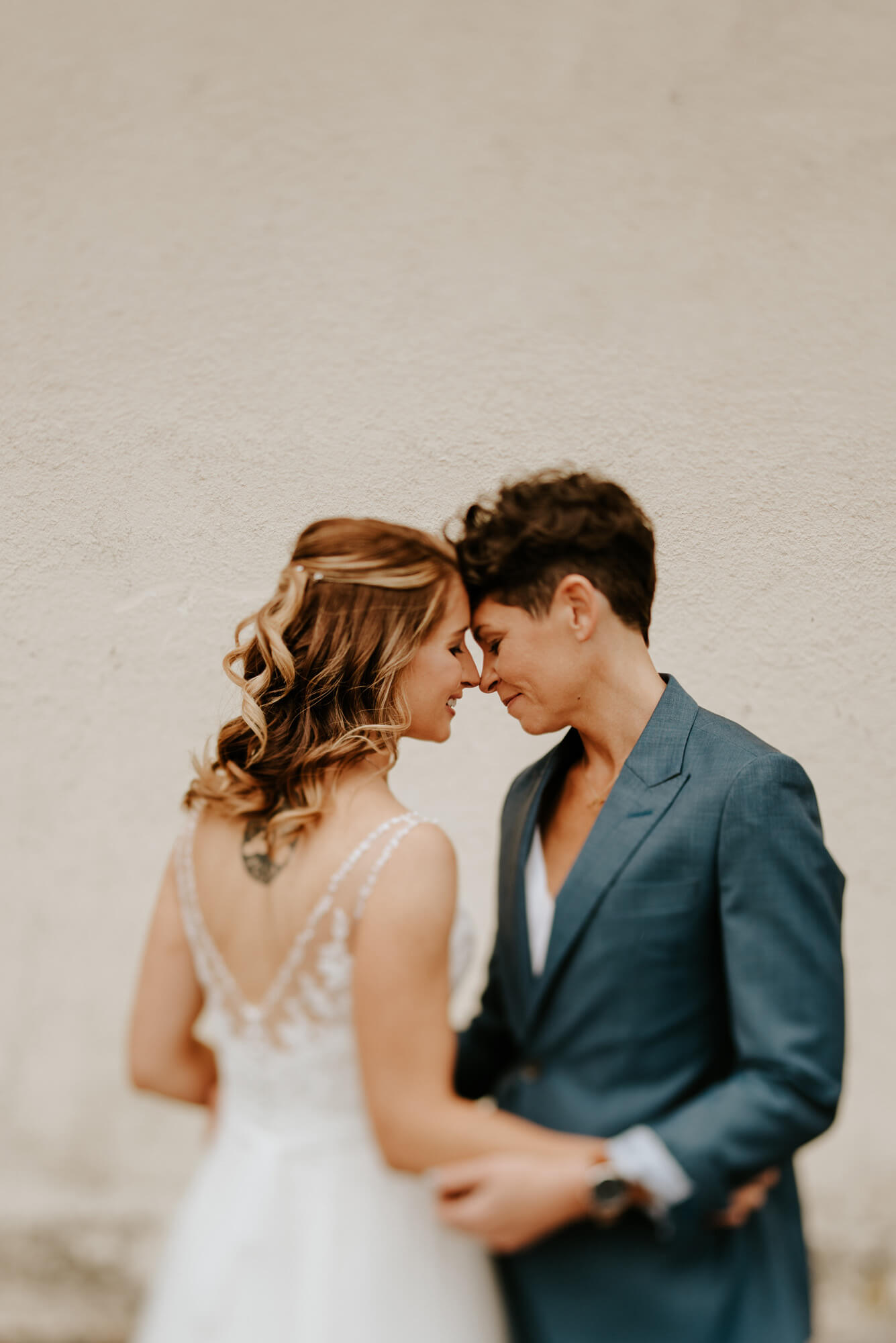 Occupations Emily is a certified nurse midwife; Meg is a physical therapist
Wedding datE May 11, 2019
Number of Attendees 40
Number of Attendants Six. Hannah (daughter) walked down the aisle with Callahan (dog) as flower girls.  Meg was walked down the aisle by Jeff McCray (dad), Emily was walked down the aisle by Austin and Connor (sons). Jeff Berger was our officiant.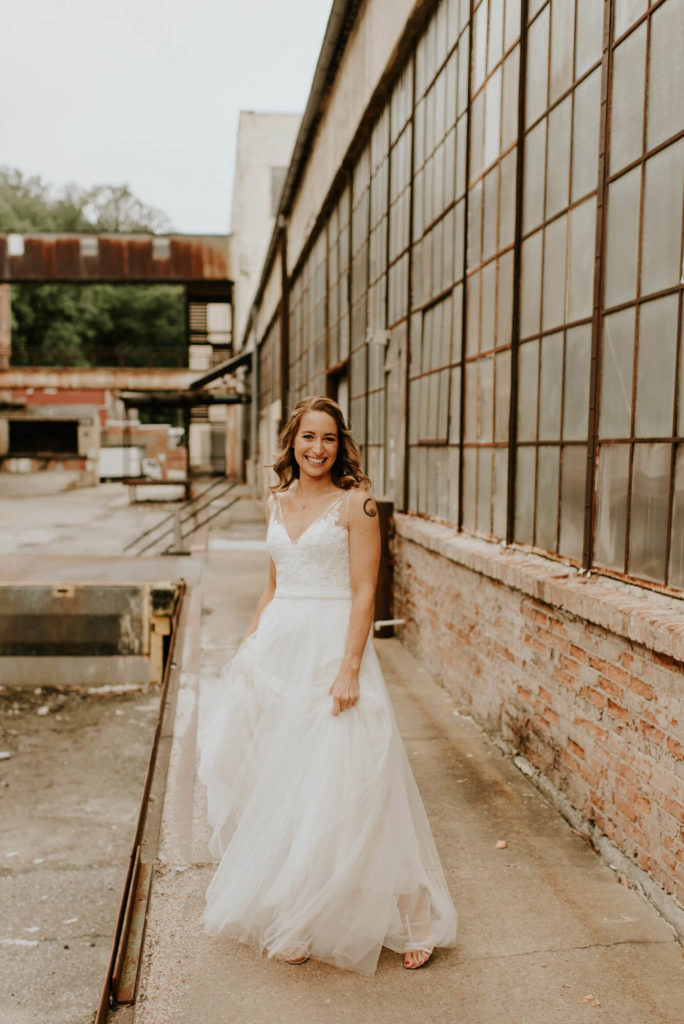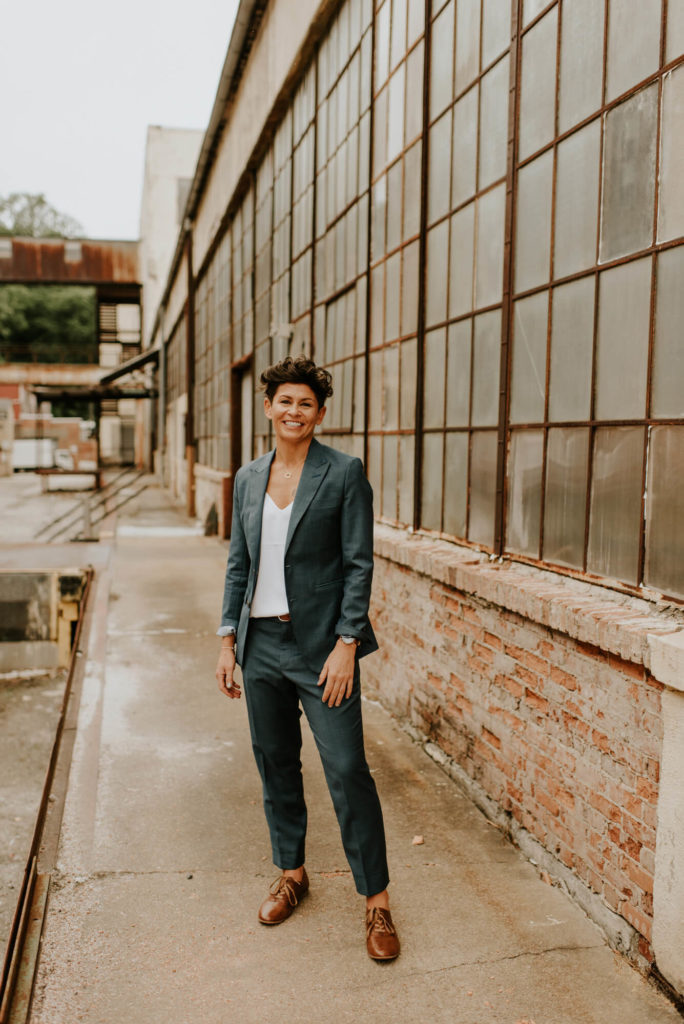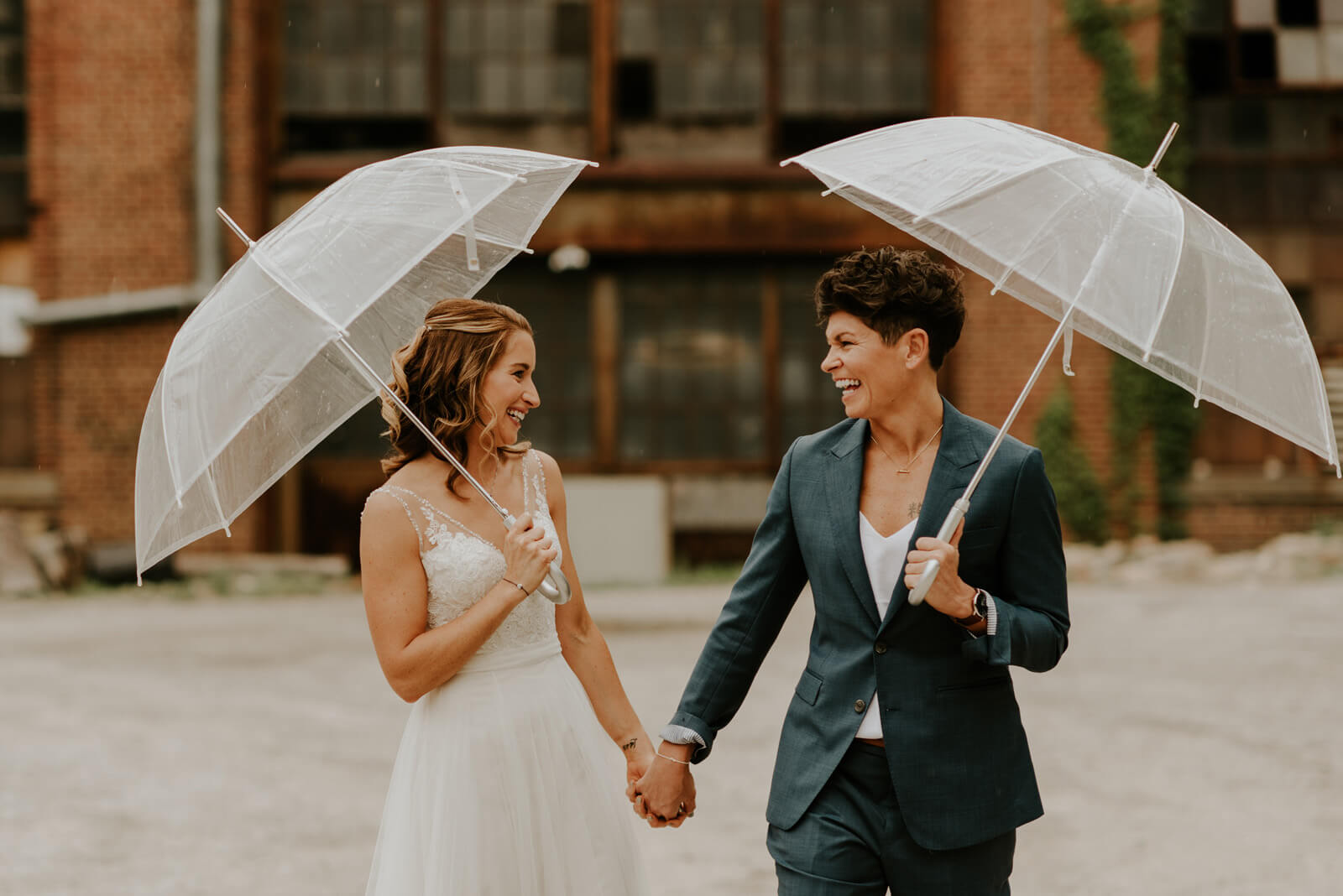 How You Met Online. Emily arrived at my door for our first date with flowers for me and dog treats for Callahan. It was love at first sight and we never looked back.
The Engagement Emily was inspired by a picture Meg kept as her screen saver displaying a white, canvas sign that read "Marry me, Baltimore!" that hung near Penn Station years ago. One September evening as we walked up Charles Street towards Penn Station, following dinner at Pen and Quill, Meg was shocked to see a sign hanging ahead of them along the fence, in a very similar manner, only this time it read, "Marry me, Meg!" Emily got down on one knee and proposed. And of course, Meg said, Yes!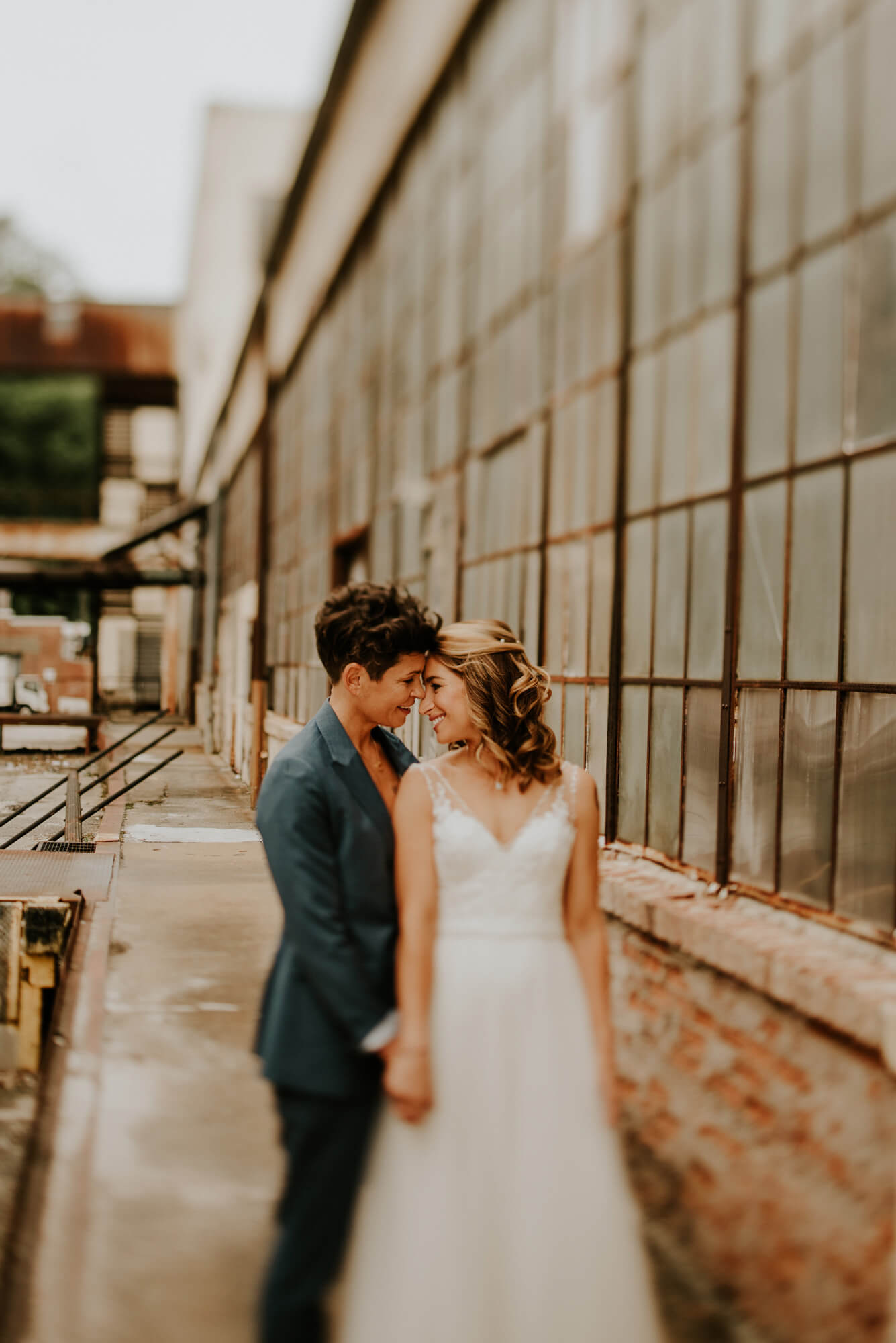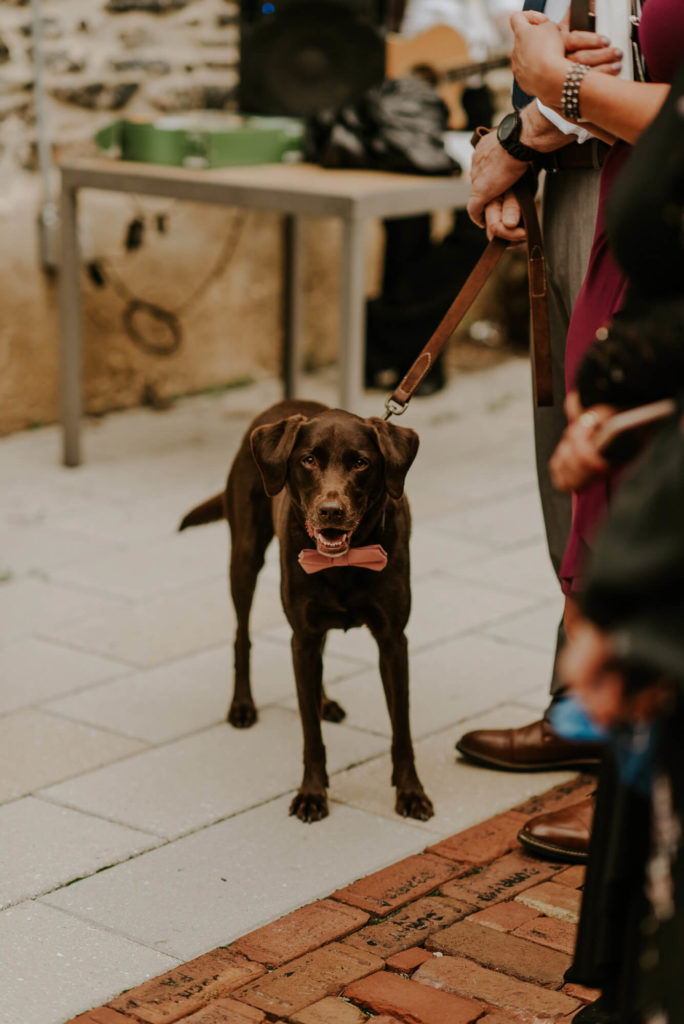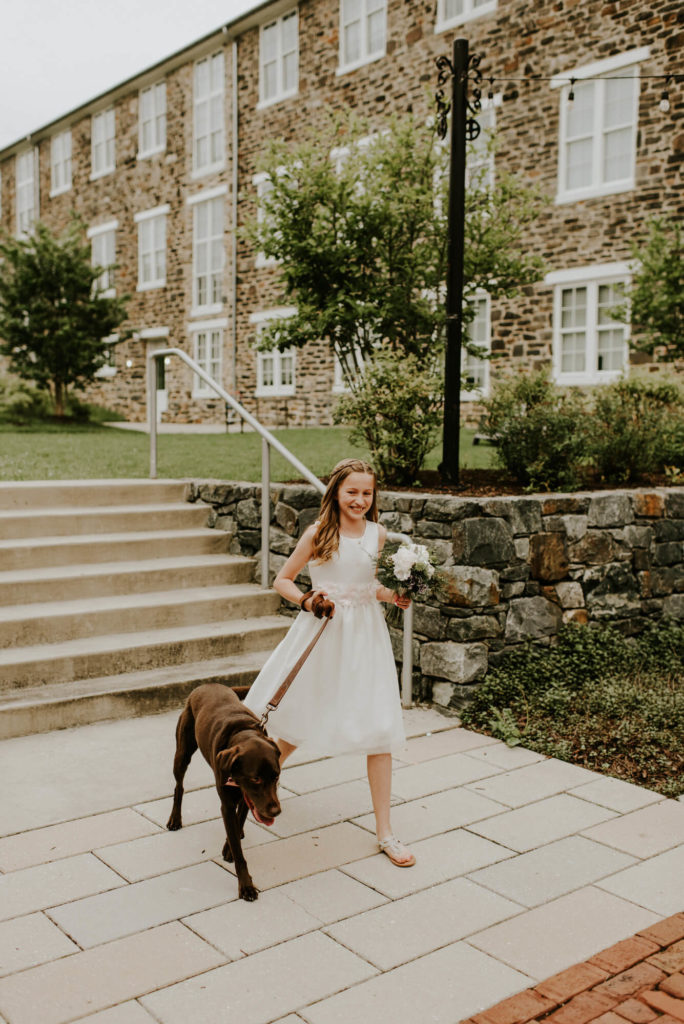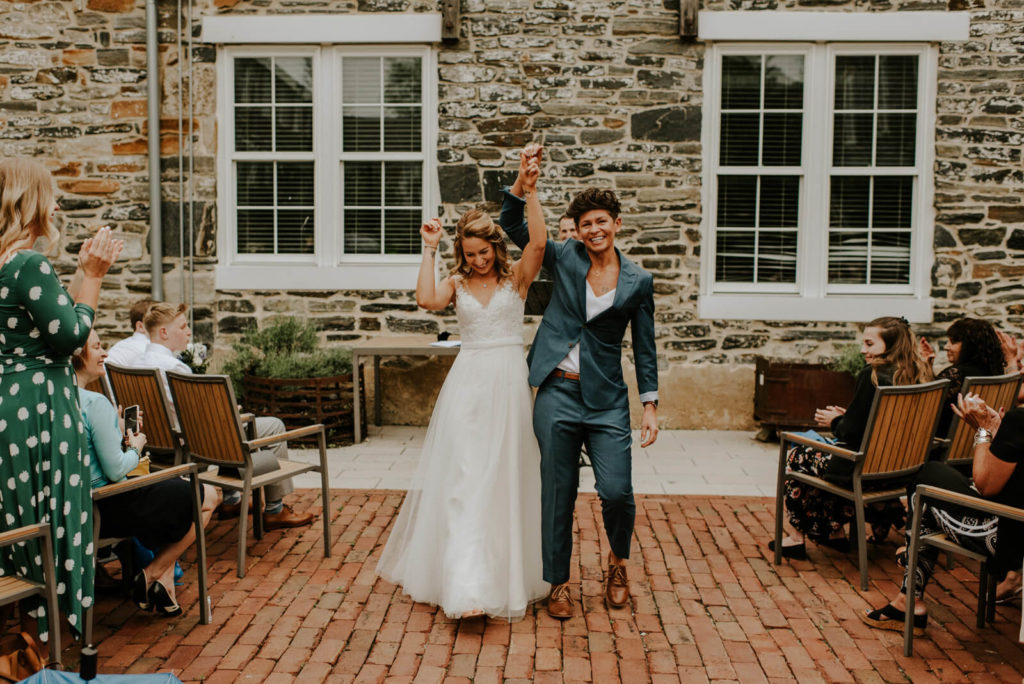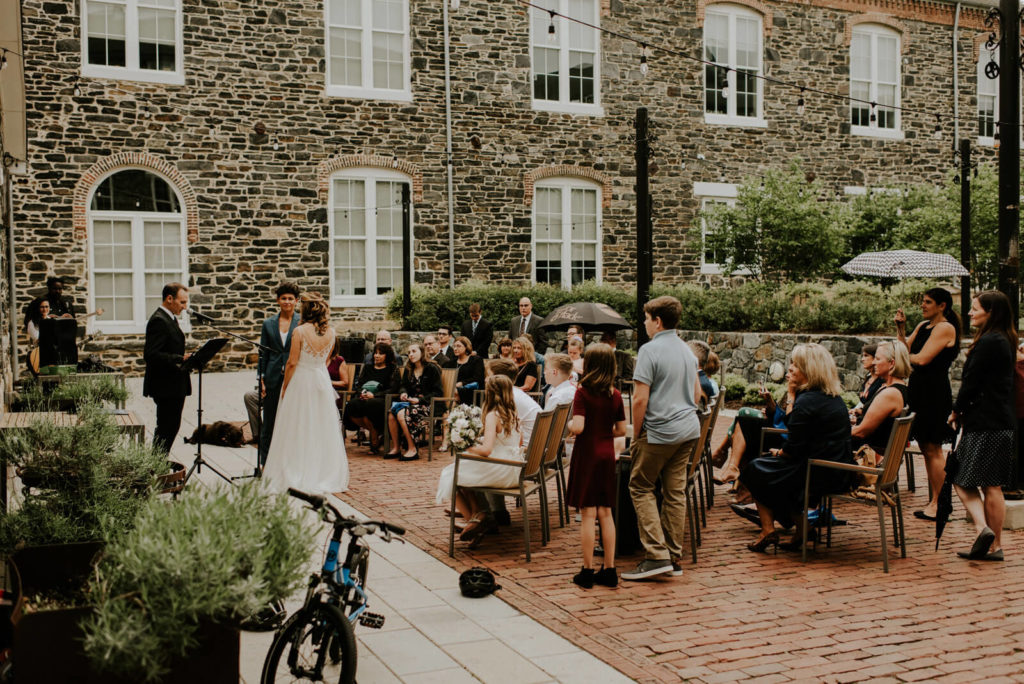 Wedding Design Inspiration We love the architecture and rustic design of the clipper mill area.  Romantic and simple. Originally, we were thinking of Woodberry Kitchen but once we met with with Jolanta, the event coordinator, she steered us towards Artifact Coffee, a smaller, more intimate venue. It was absolutely perfect.
What Was Unique and Special About Your Wedding Day Waking up and working out together at Lynn Bricks, as we love to do. Then spending the rest of the day getting ready in the same house but avoiding looking at one another to keep our first look a surprise. We even did a pre-wedding eyes-closed toast (with the assistance of family) just prior to leaving the house for photos.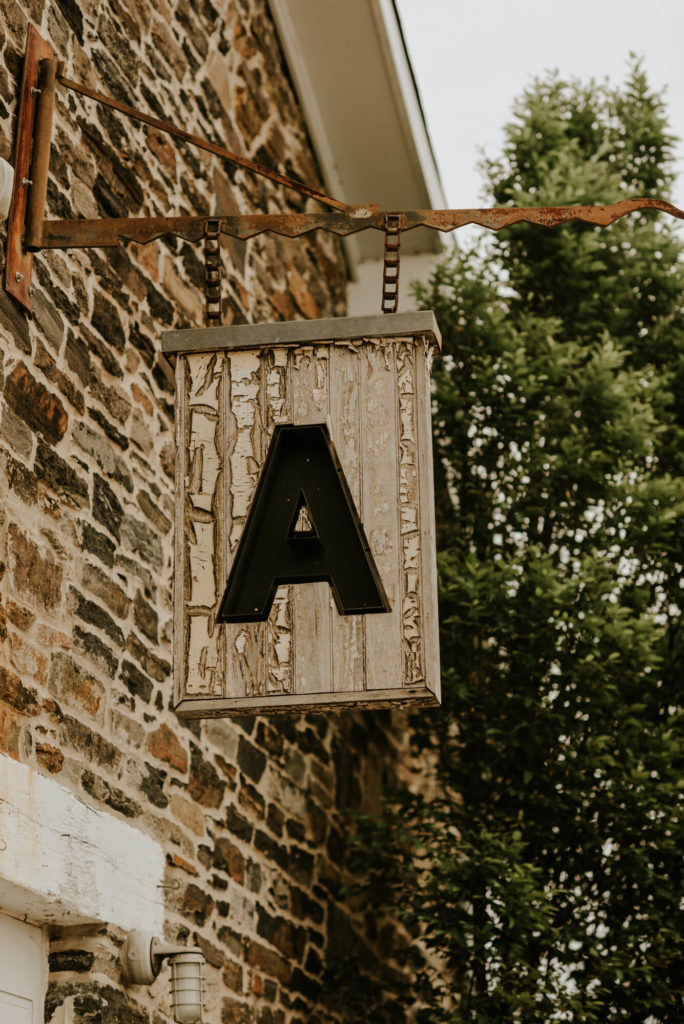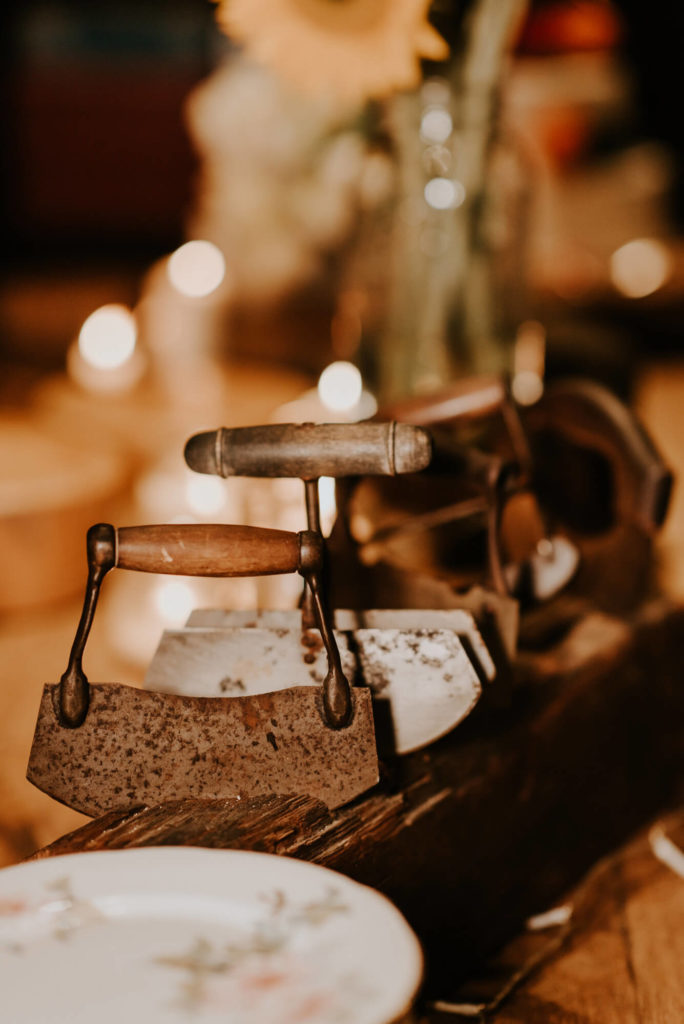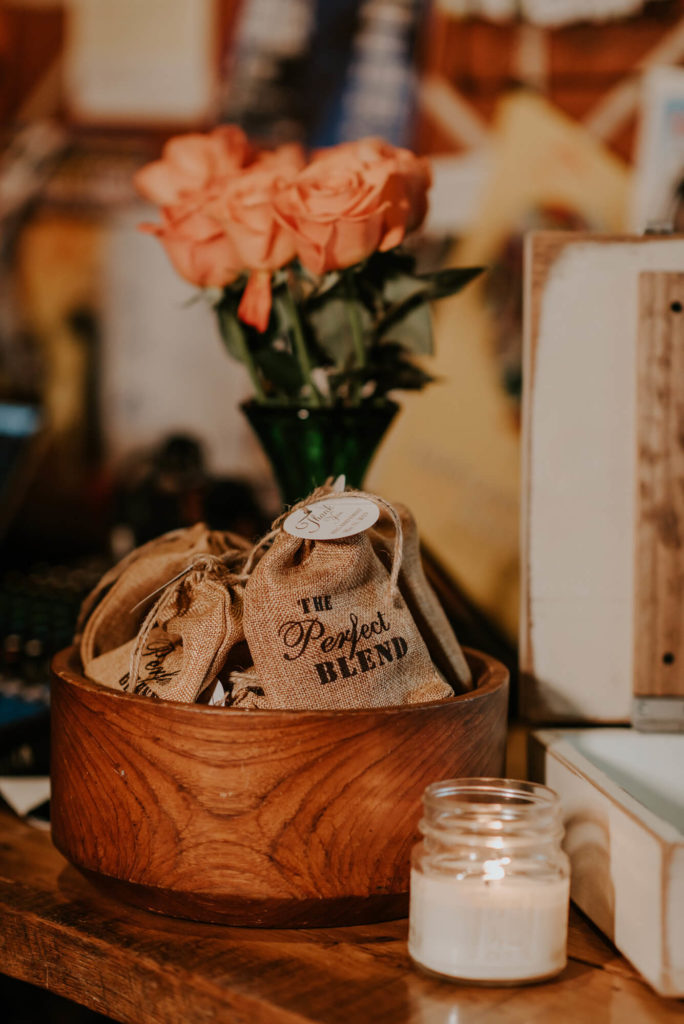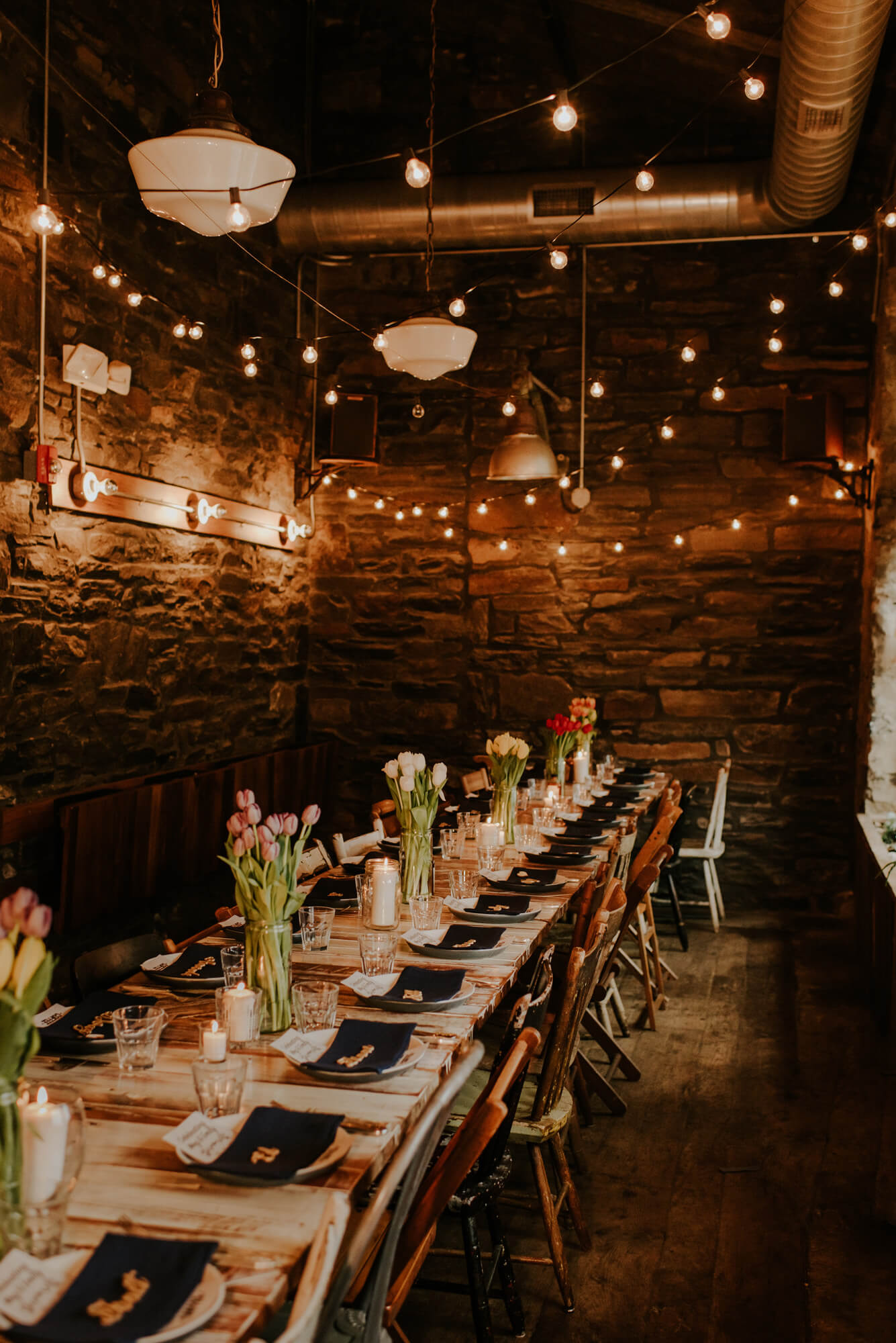 Favorite Details The fact that Meg wished for photos with clear umbrellas and it rained softly just long enough to get some great shots with the umbrellas but not enough to impede on our plan for an outdoor ceremony. Also, Bekah, our amazing photographer, helped to orchestrate the most perfect "first look" outside of the garage at Clipper Mill.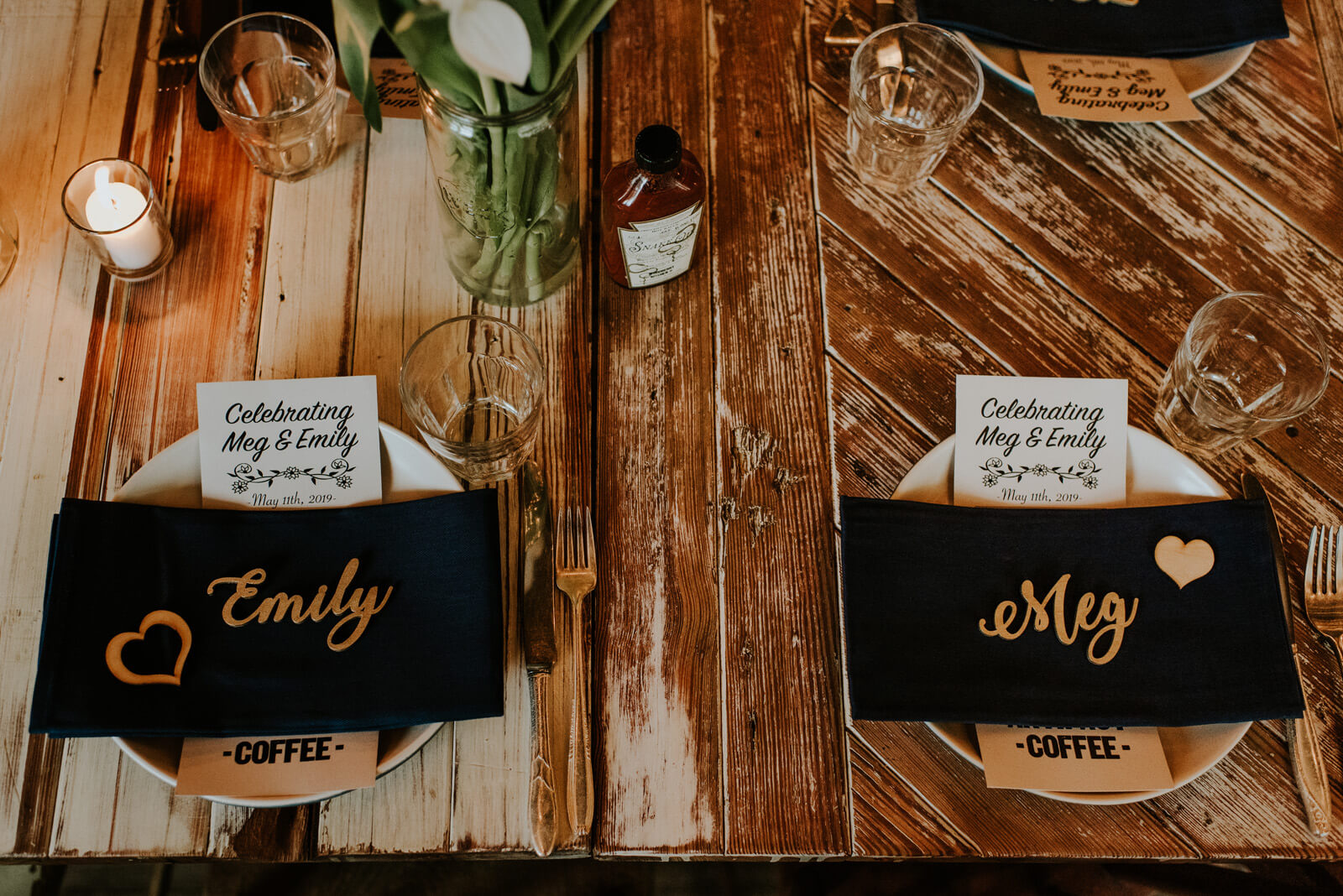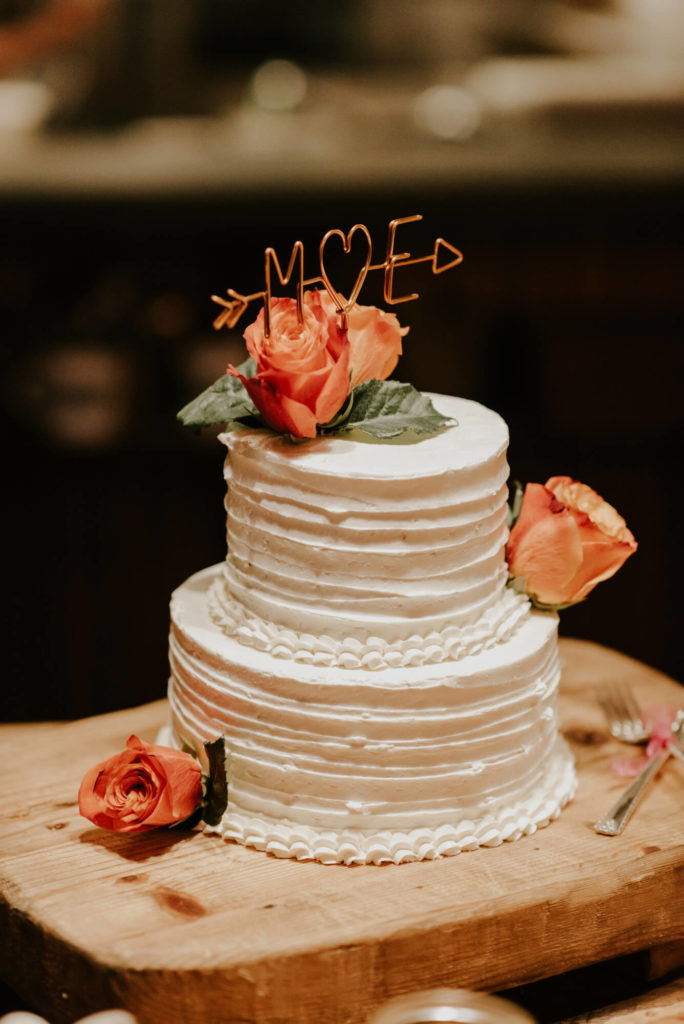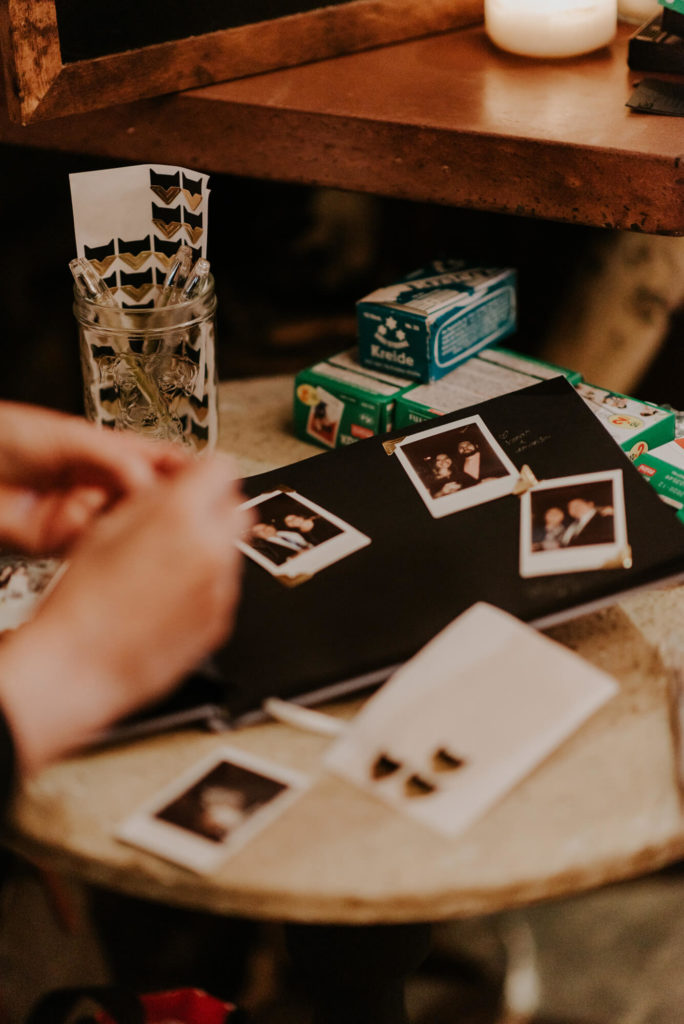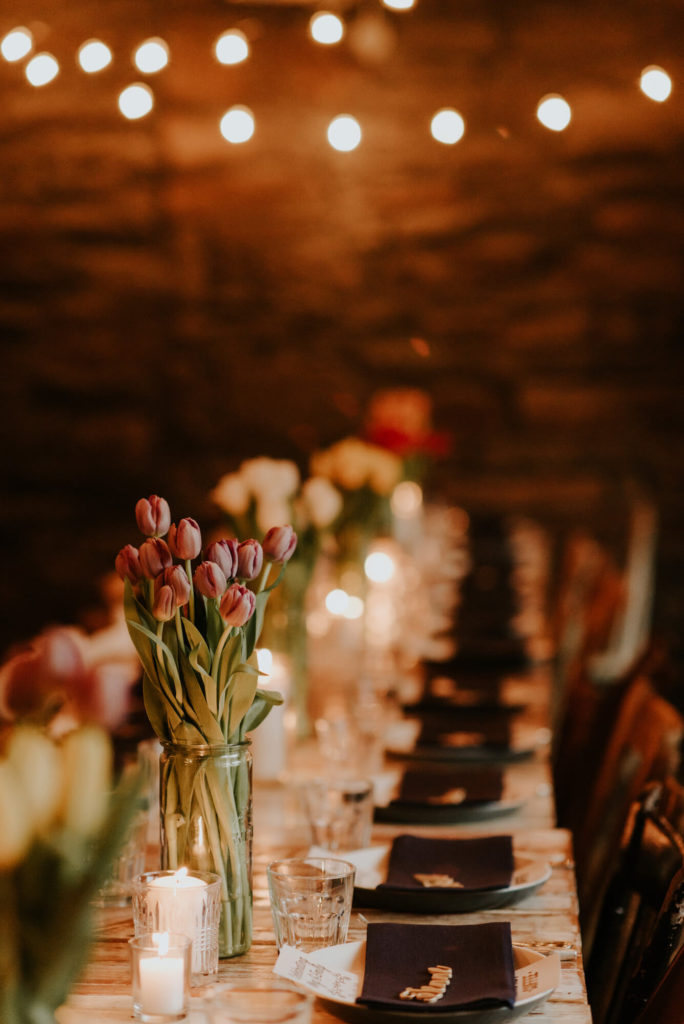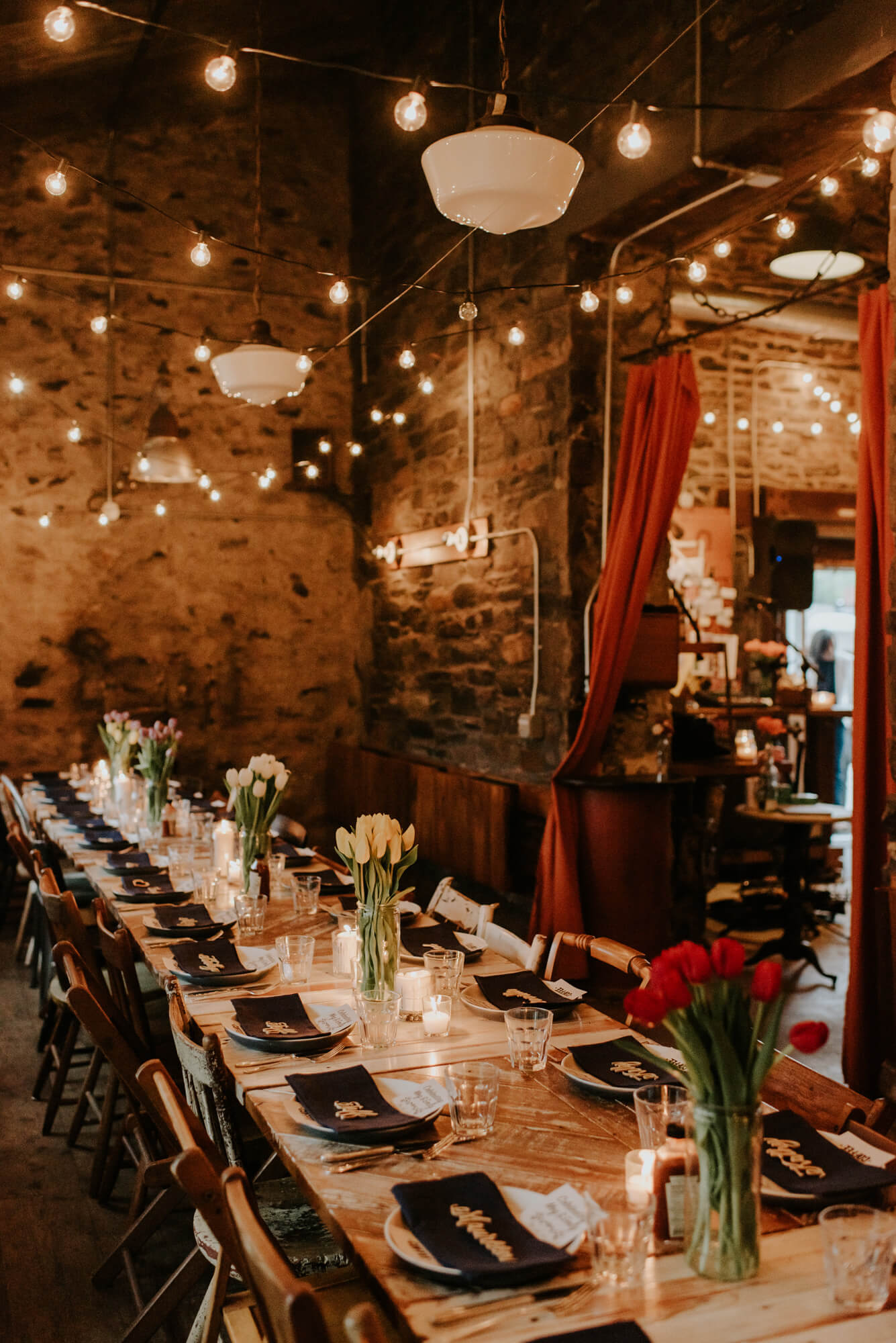 Most Unexpected Event On Your Wedding Day When we saw that the bricks that made the outdoor patio space where our ceremony was to take place had "Corry" printed across them. Corry is a small town in Northern PA where Meg grew up. This definitely was a sign from the universe that we were exactly where we should be.
Piece of Advice Enjoy the process. Enjoy the planning, the festivities of the day and have fun. Follow your own hearts and do not feel compelled to follow the advice of others. It is your special day.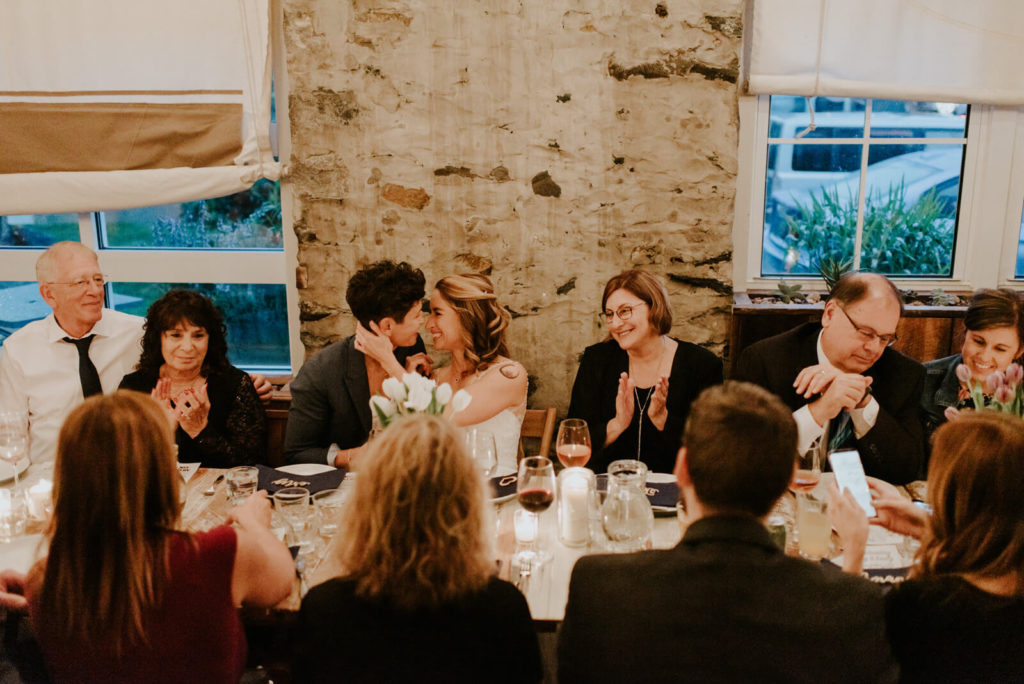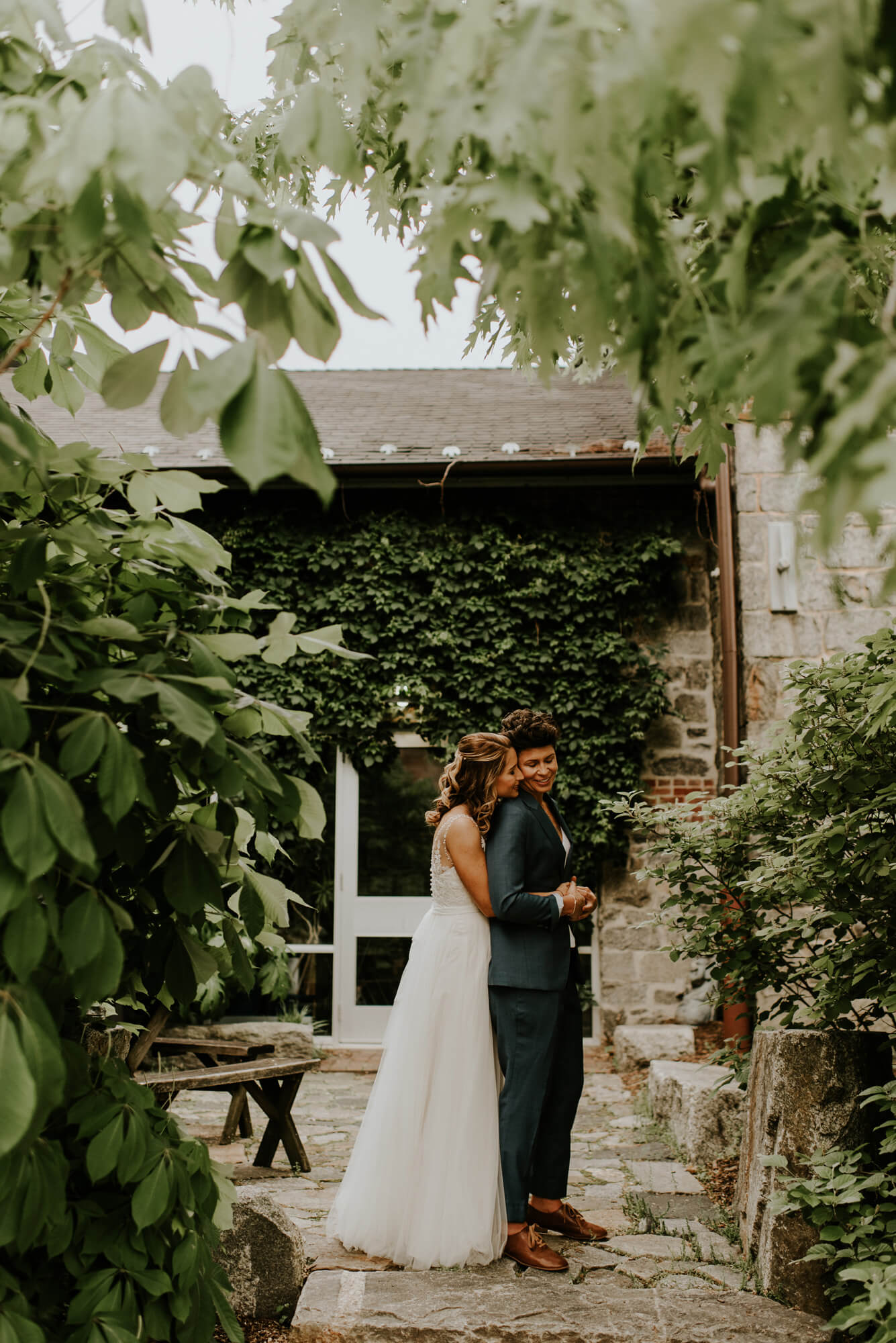 Beauty Nicole Leadbeater from Pitcrew Hair Studio (hair); Hannah Boram from Velour Artistry (makeup) Caterer & Cake Woodberry Kitchen Flowers We did the flowers ourselves for the venue and they were from a combination of Whole Foods and Trader Joe's. Dutch Floral Gardens provided the bouquets for Emily and Hannah. Honeymoon Hawaii, this April. Invitations HellaWedding Polaroid invitations from Etsy Location Artifact Coffee Music Whiskey Promise (Angie Henle and Ziro) Officiant Jeff Berger, a good friend Photographer Bekah Kay Creative Rings Smyth Jewelers. Luka Bishop helped us both with picking out the perfect rings unbeknownst to either of us. At some point she figured out that we were each other's partners. I was working with Luka to purchase a ring for Emily (I was intending to propose first) and Emily coincidentally was working with Luka to purchase me a ring. Wedding Dress/ Wedding Suit BHLDN (Emily's dress); Bindle and Keep in Brooklyn (Meg's suit)