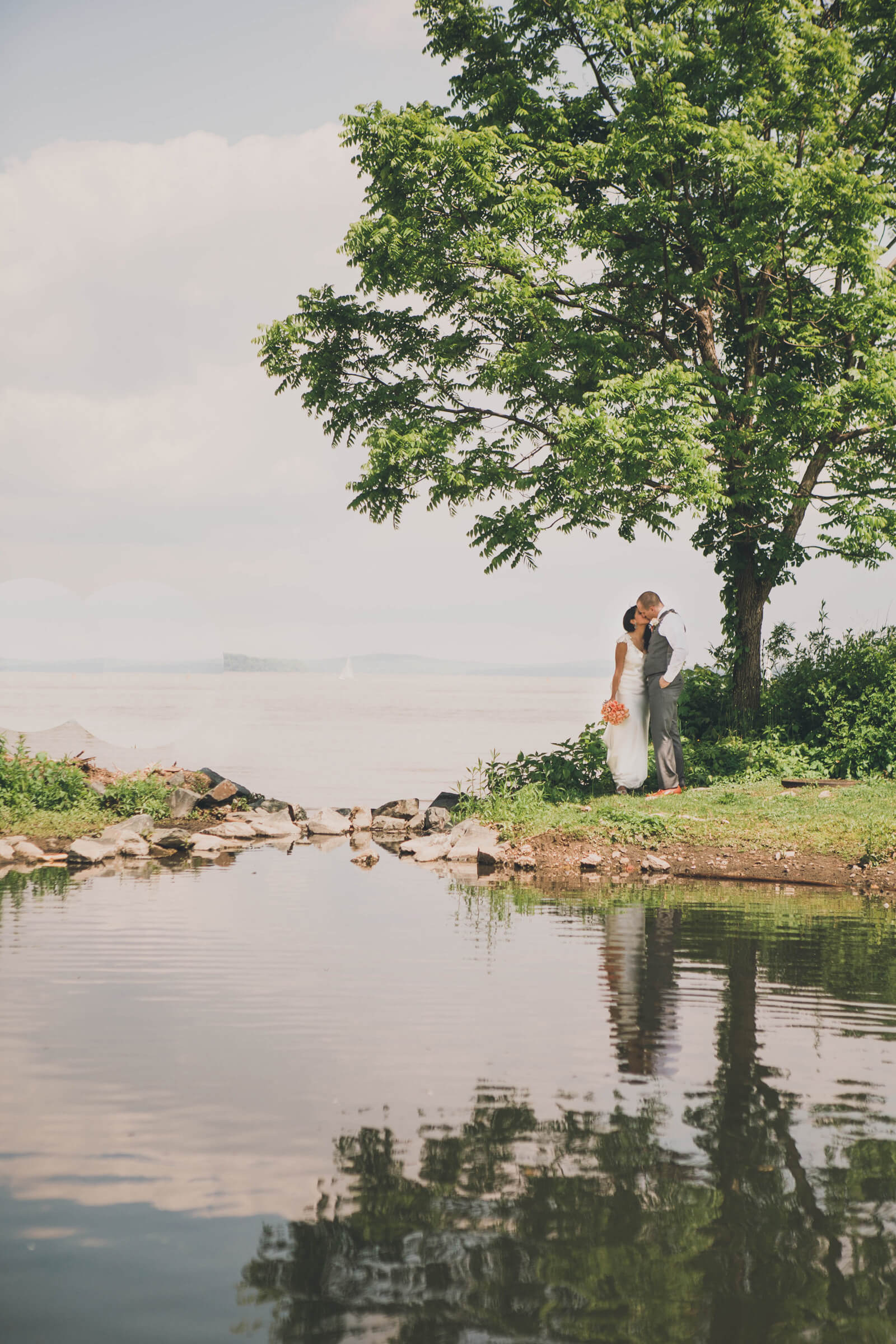 Occupations Jessica is a healthcare administrator; Travis is an aerospace engineer.
Wedding date Saturday May 24, 2014
Number of Attendees 125
Number of Attendants 10: matron of honor (Jessica's sister Caroline) and four bridesmaids; best man (Travis' brother Caleb) and four groomsmen.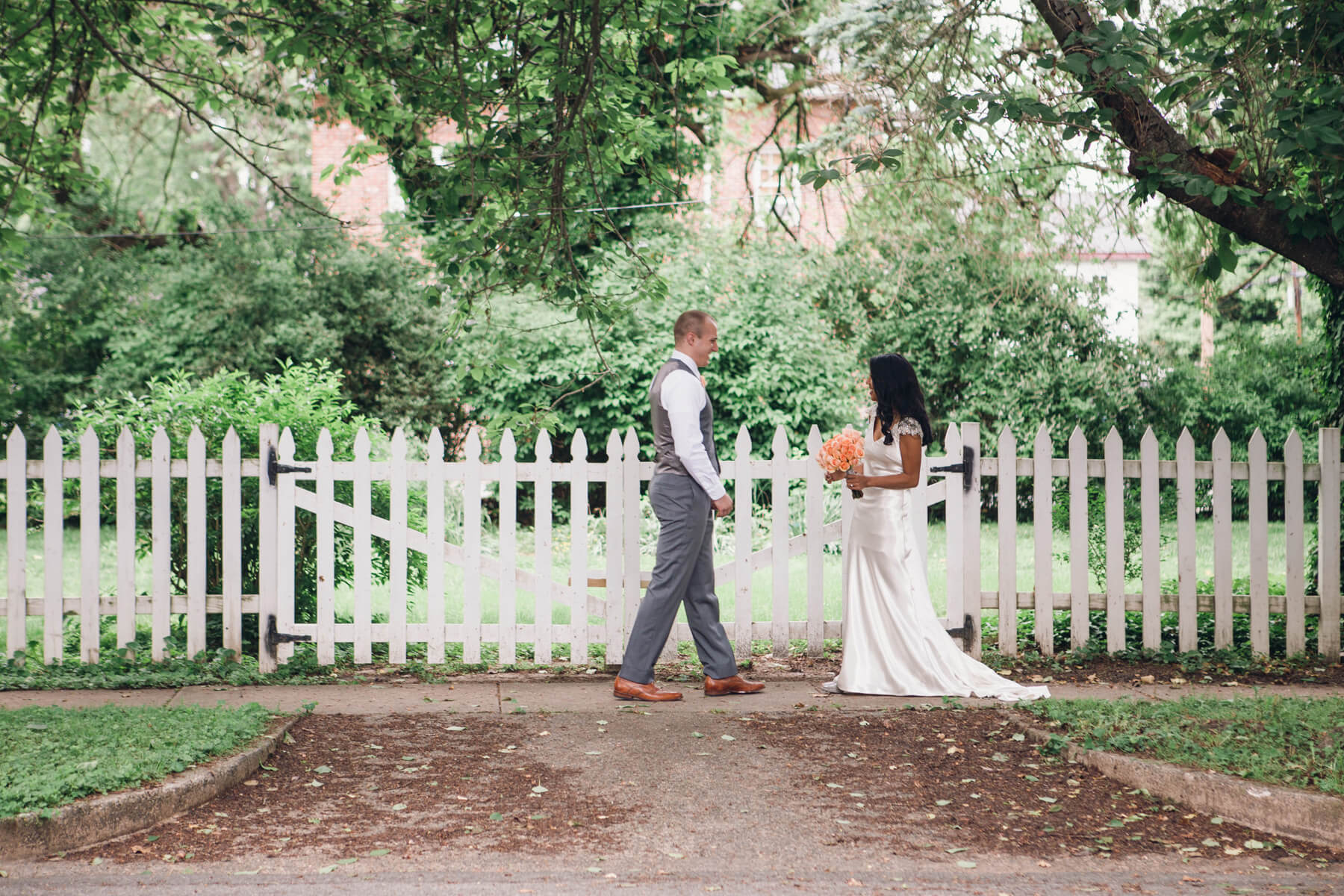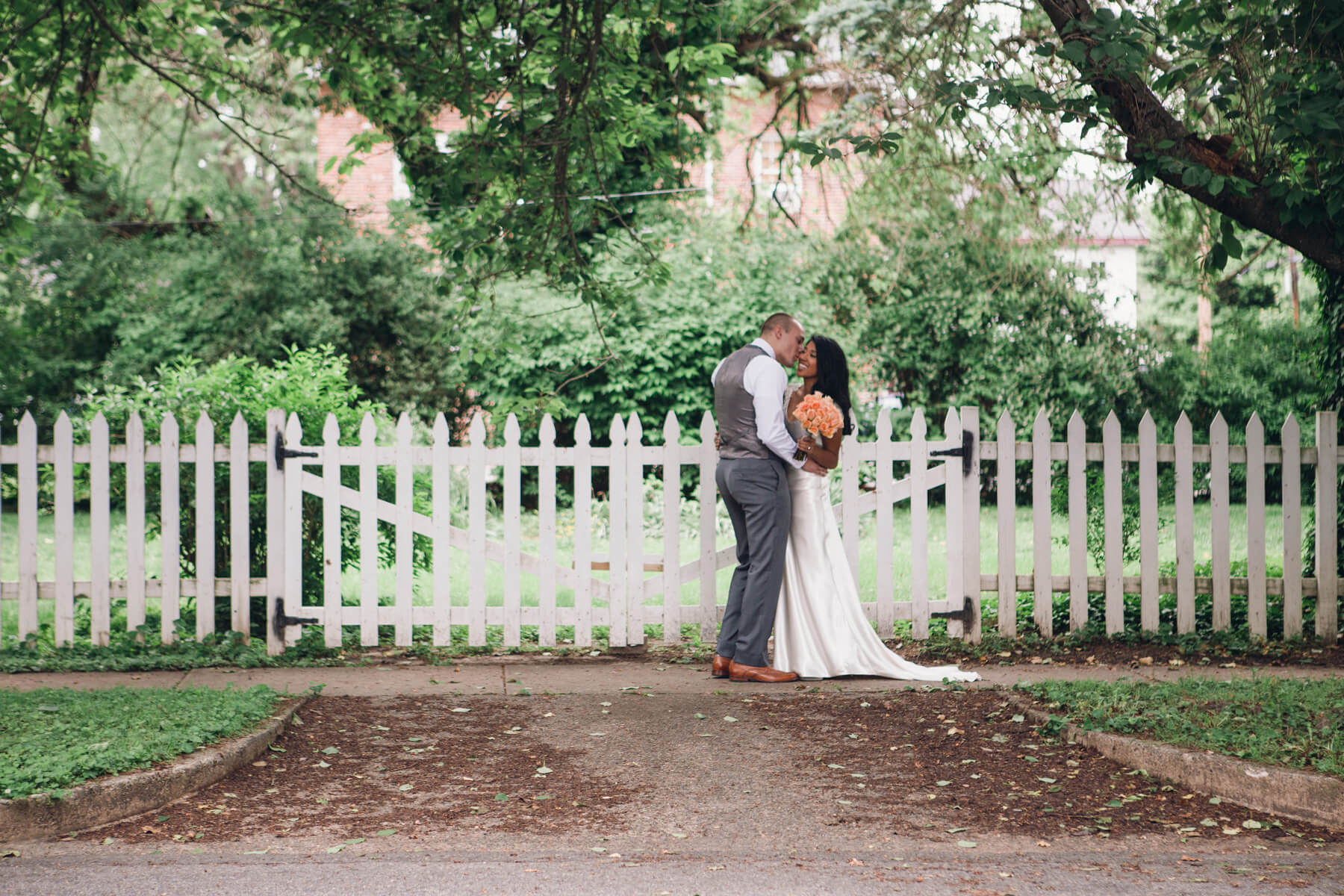 How You Met Travis and Jessica both went to Syracuse University. Go Orange! As fate would have it, during their junior year they had three classes in a row together. After a month of walking to class together, studying for tests, and chatting back and forth, they finally had their first date and the rest is history! They've been inseparable ever since.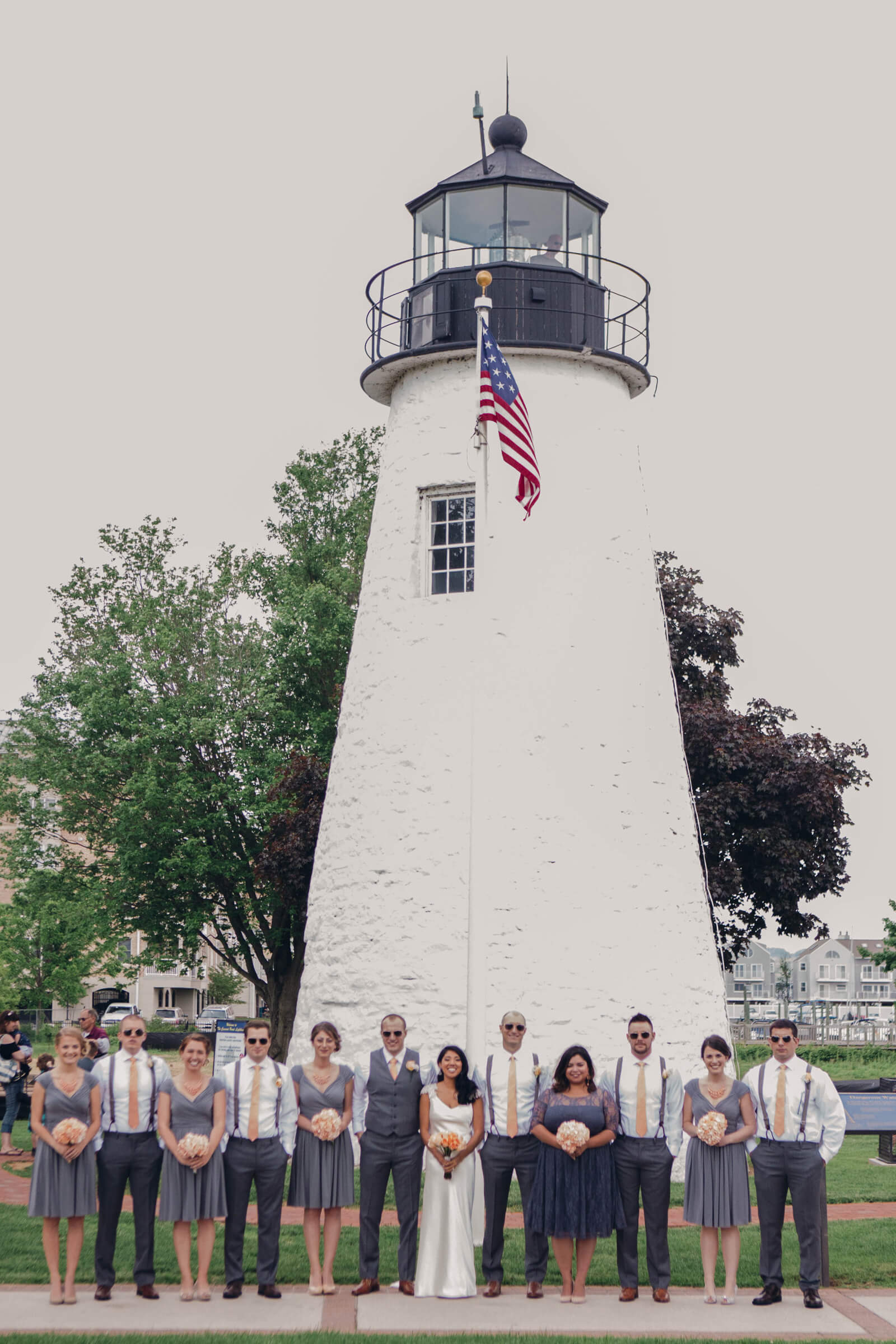 The Engagement Taking a break from city living Travis, Jessica, and their dog, escaped to Shenandoah National Park and rented an adorable cabin. After a day of fun outdoor activities, they went back to the cabin to relax. Jessica was completely surprised when Travis proposed! It took her a few moments to respond because she just kept asking "are you serious?!?"
Wedding Design Inspiration Travis and Jessica didn't really have a theme. However, Travis loves the color orange, so Jessica decided to go with peach as an accent color.
What Was Unique and Special About Your Wedding From the chuppah that Jessica's mom built, to the flowers that her sister helped assemble – everything was so meaningful especially to have their family and friends help to make their day special.
Favorite Details Most people who know Jessica know that she is obsessed with her dog, Franklin, and all animal rescue organizations.  While the couple (really just the bride) would have loved to have Franklin at the wedding, it just didn't work out.  However, they incorporated dogs into their programs, made a donation to the MD SPCA, and of course included a picture of Franklin on each table.
Most Unexpected Event On the Day of the Wedding Travis and Jessica chose to spend the night before the wedding apart.  The plan was for the boys to get completely prepped, but save changing into their dress clothes until they arrived at the venue.  However, once Travis got to Vandiver Inn, he realized that he left his suit at the house . . . about 45 minutes away!  Luckily, an amazing friend saved the day and brought Travis' clothes just in time for pictures.  Looking back, they find this whole incident funny and know they will laugh about it for years to come!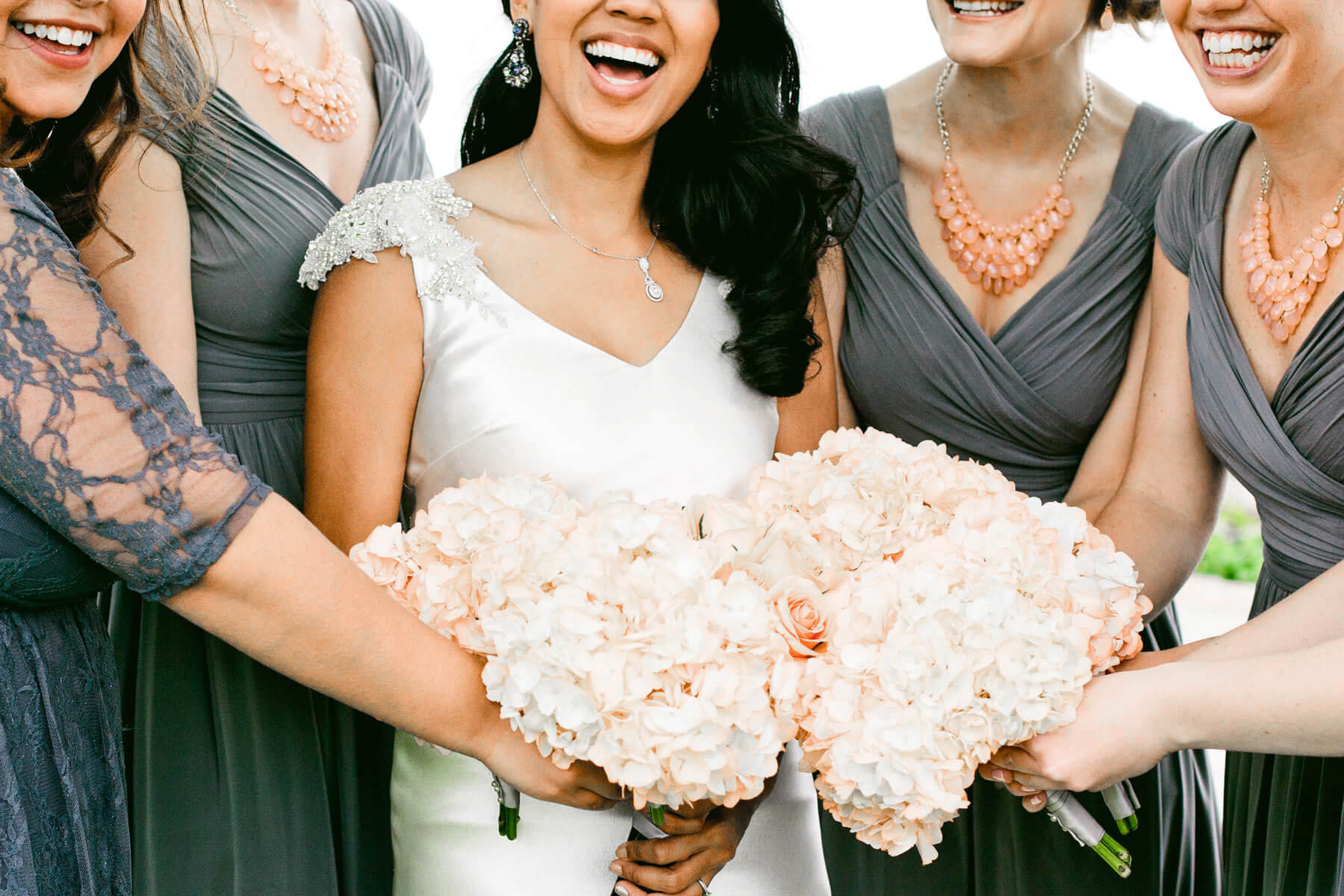 Piece of advice Jessica's best advice to other brides is just to enjoy this time. After all, we only get to do this once! From the moment you said 'Yes', to the moment you say, 'I Do," will be amazing, but it will also fly by! Try not to let all the planning and details of one day stress you out. Remember it's the life you build after the wedding that really counts. Oh, and try to remind your groom to bring his pants to the wedding!