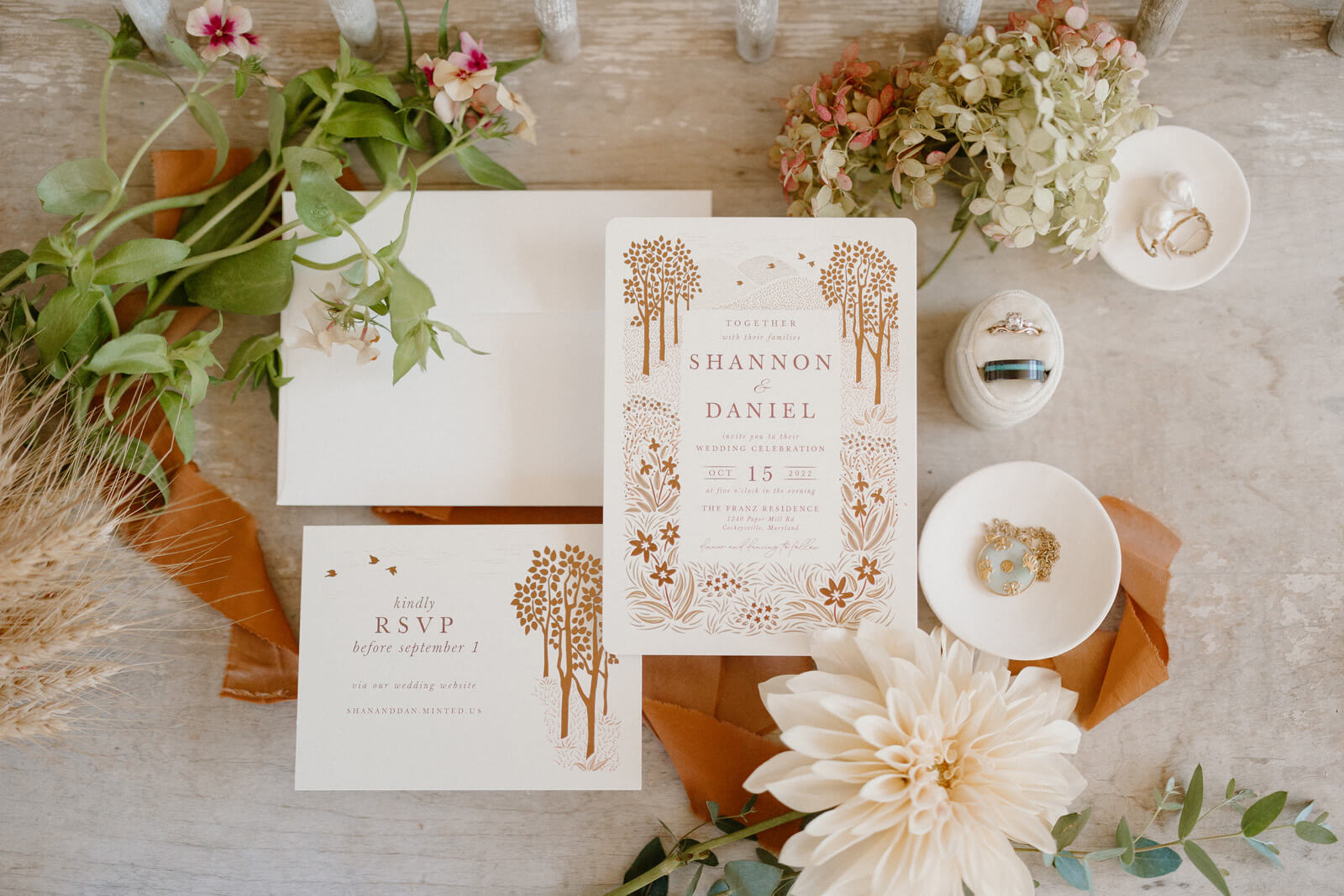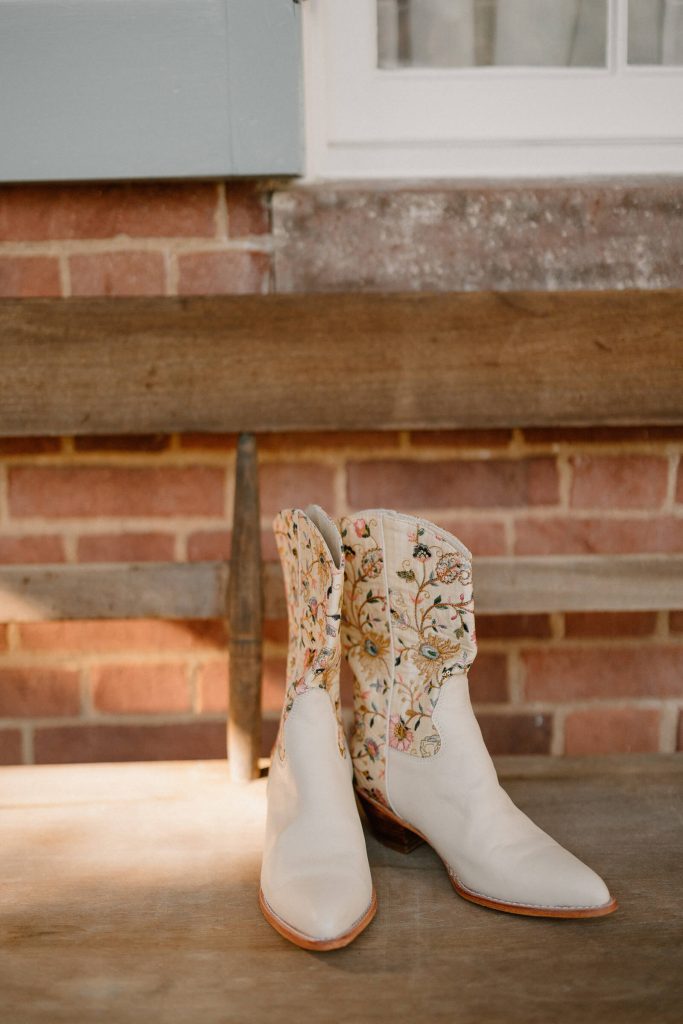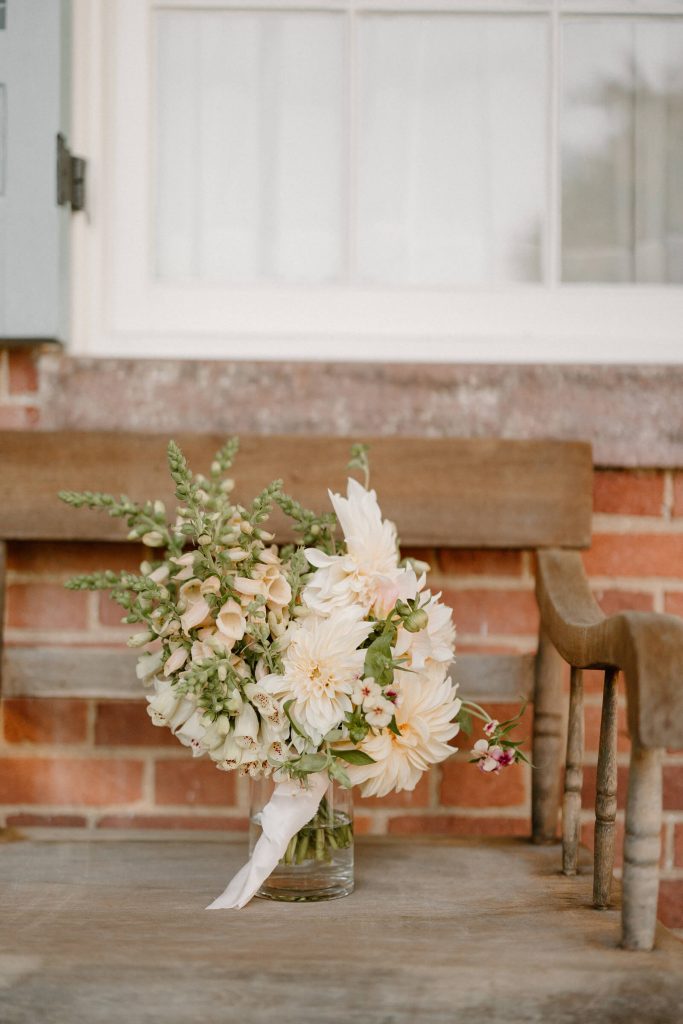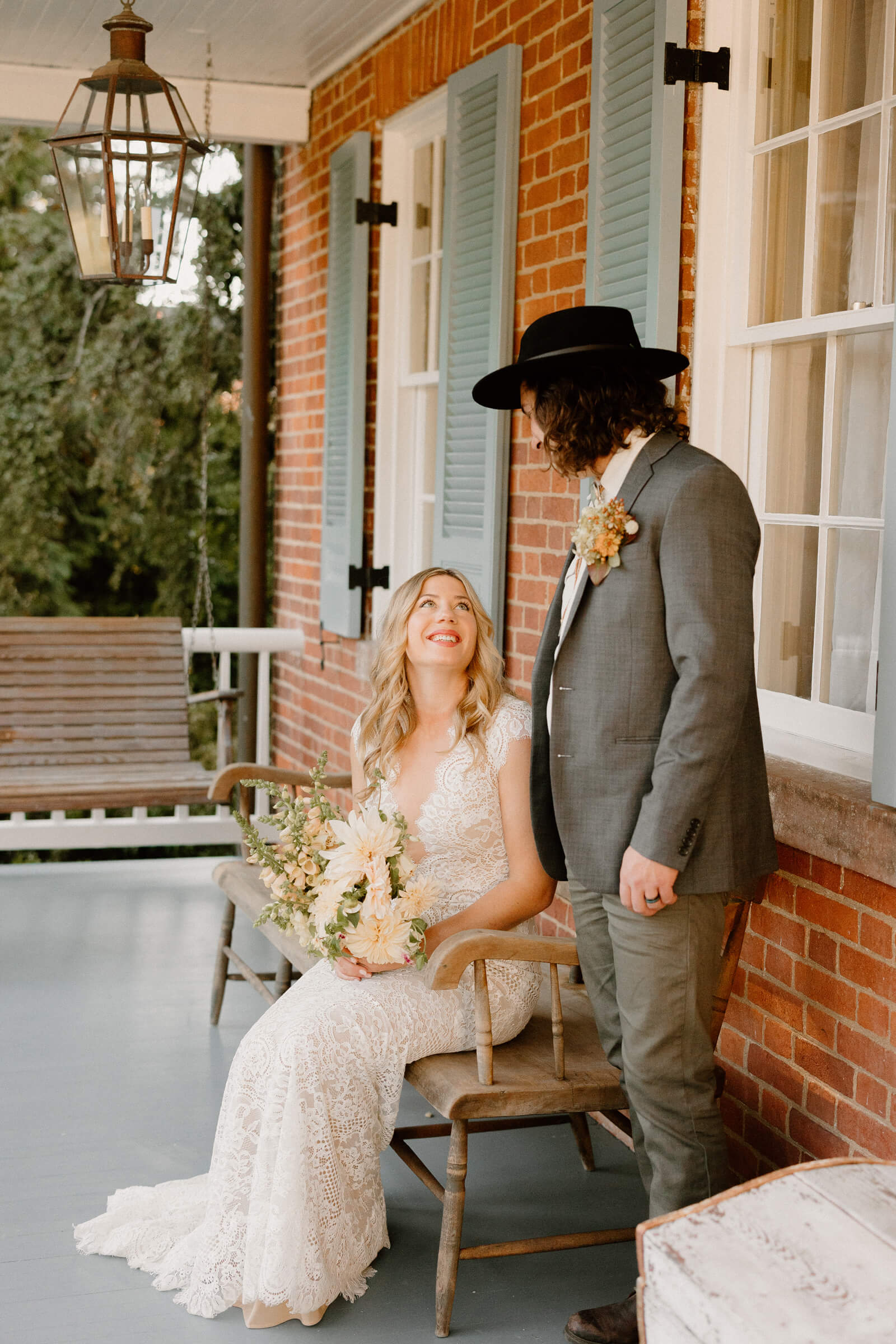 Occupations Shannon is the owner of Unbound Floral Design, a wedding/event floral company; Daniel is an arborist.
Wedding date October 15, 2022
Number of Attendees 180
How You Met We met in Steamboat Springs down by the volleyball courts. I (Daniel) was training to be a river guide for the summer and needed quite a bit more training before I would be ready, so I asked Shannon to come paddle on my boat so I could practice.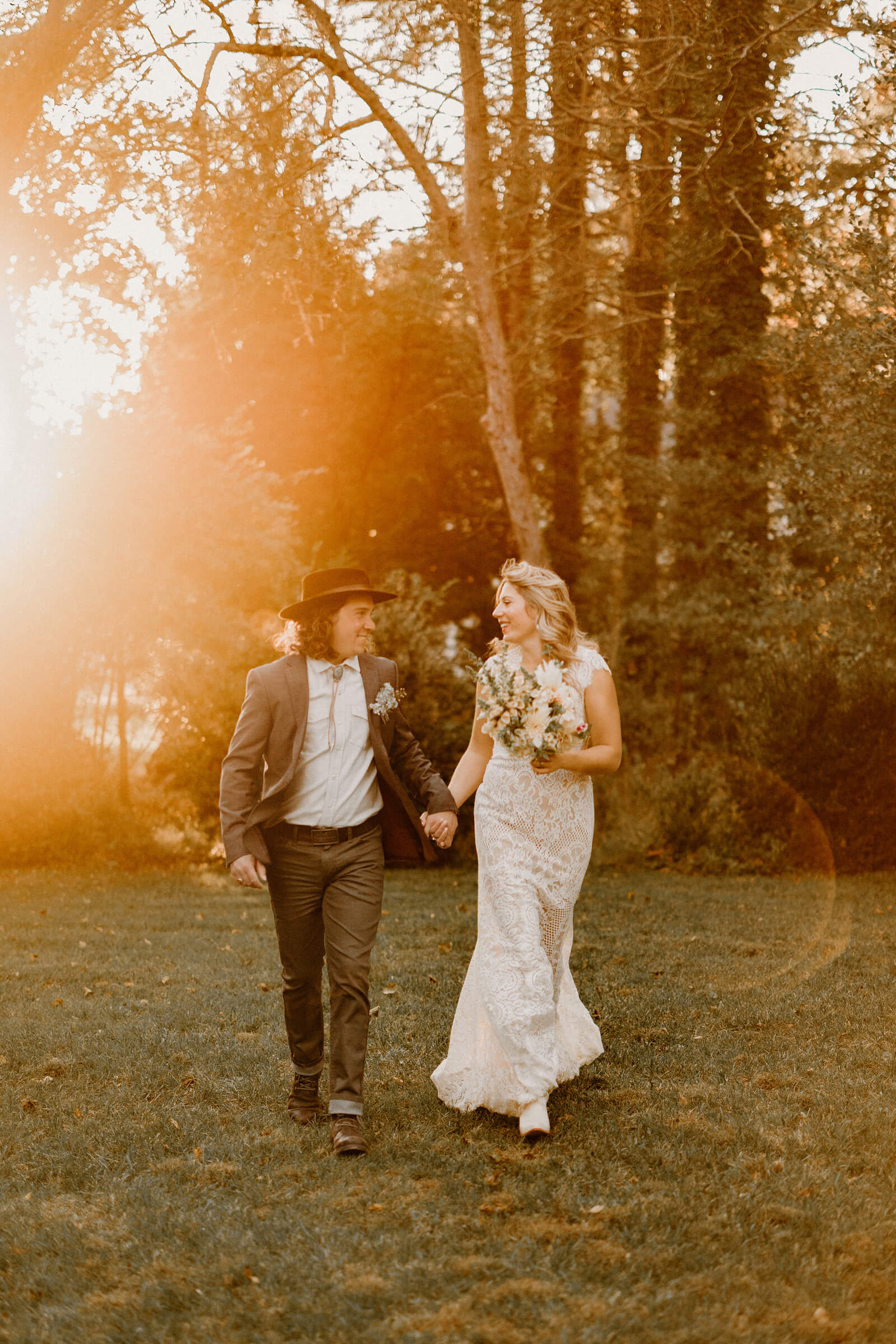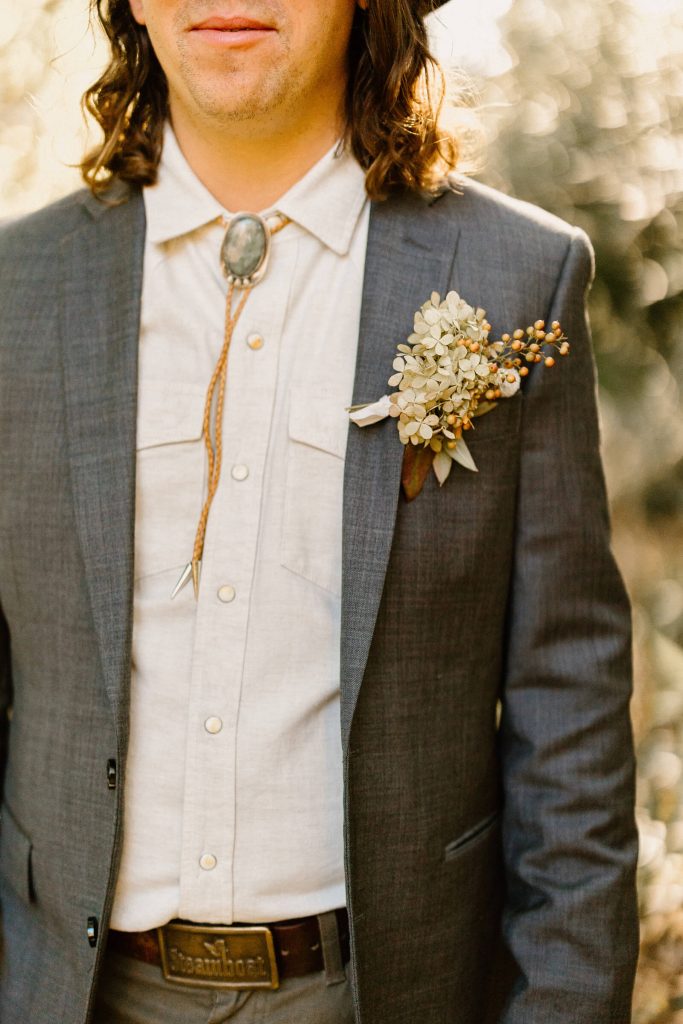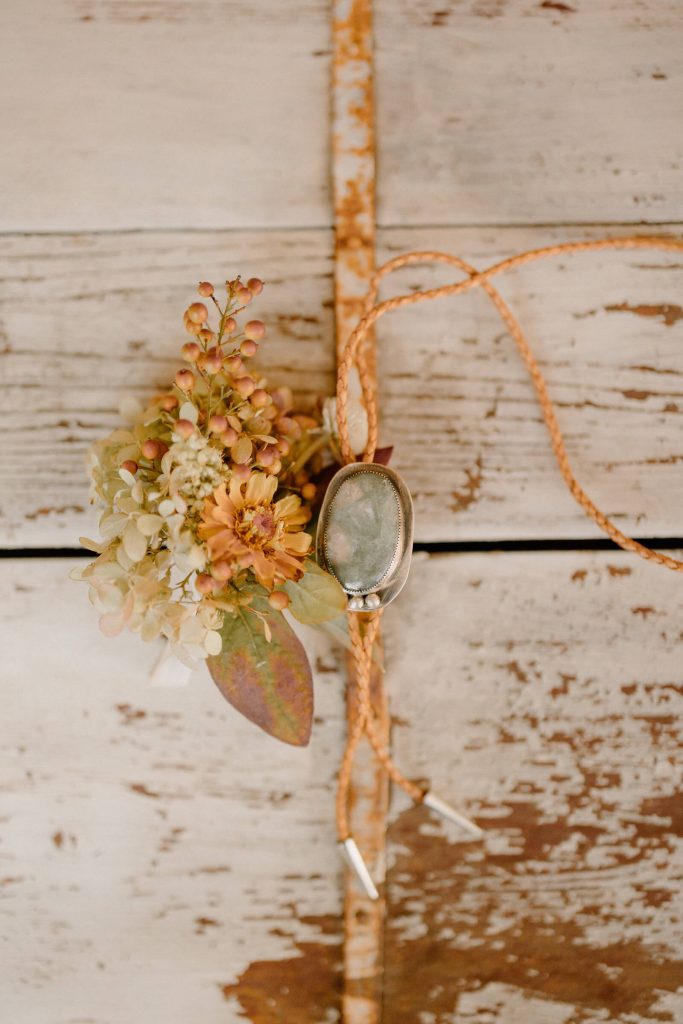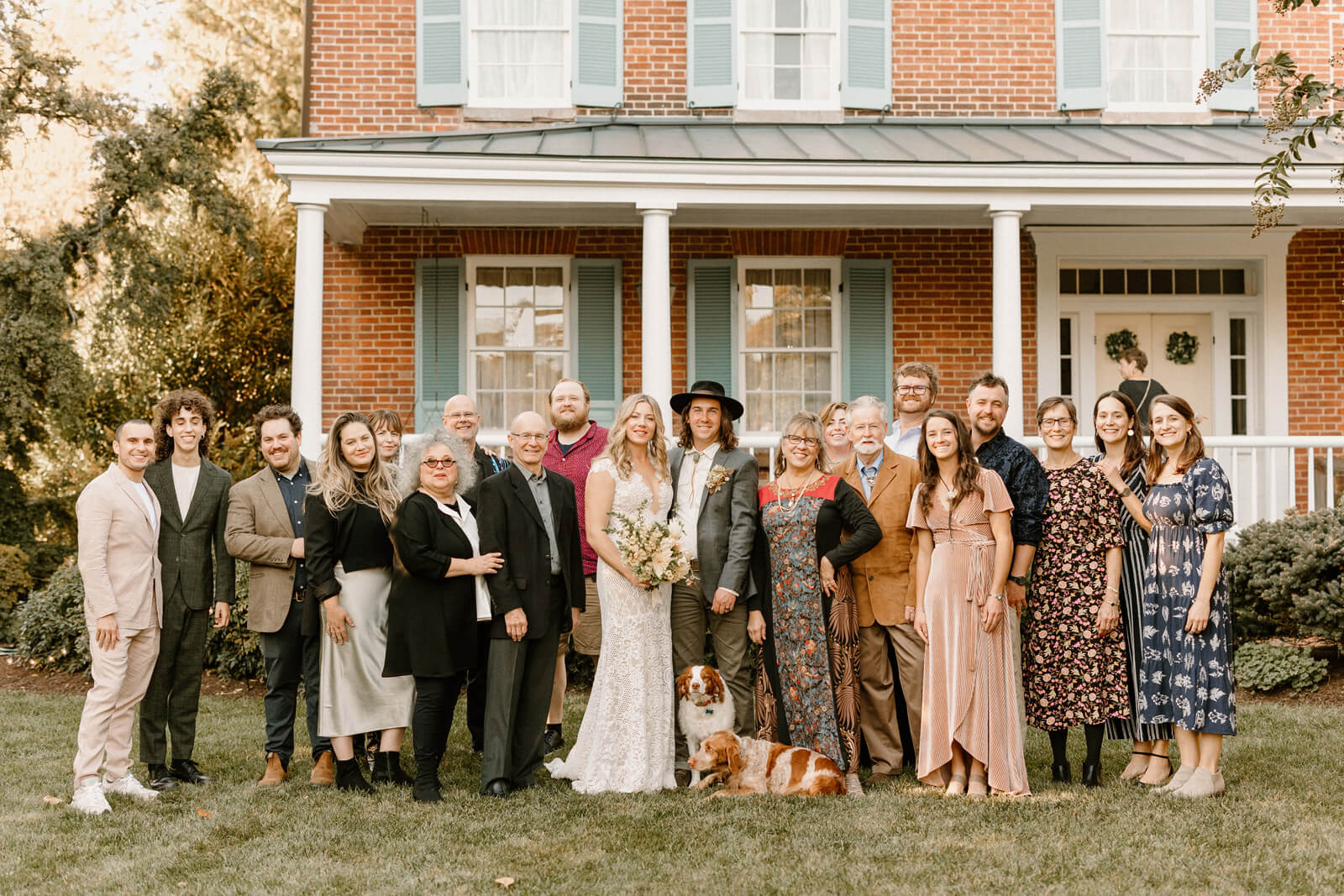 The Engagement I (Daniel) was committed to a summer working with the Bureau of Land Management in Wyoming and would be gone for two weeks at a time. I had been considering asking Shannon to marry me and this seemed like the right time to finally ask her. I planned to spend my last weekend before I left with her camping, rafting, and climbing around Colorado and Wyoming. I found an area that I thought would have some great campsites and we pulled into a perfect place to spend the night a few hours before dusk. Shannon could tell that I was acting a little
strange as I contemplated what I was about to do. When I
came back from the truck with the ring in hand, I got down one knee and asked Shannon to turn around. She quickly responded that she was looking for something in her bag and to "wait a minute." So, I waited, and when she turned around I ask her to marry me.
Wedding Design Inspiration Intimate garden/farm party with warm muted fall tones.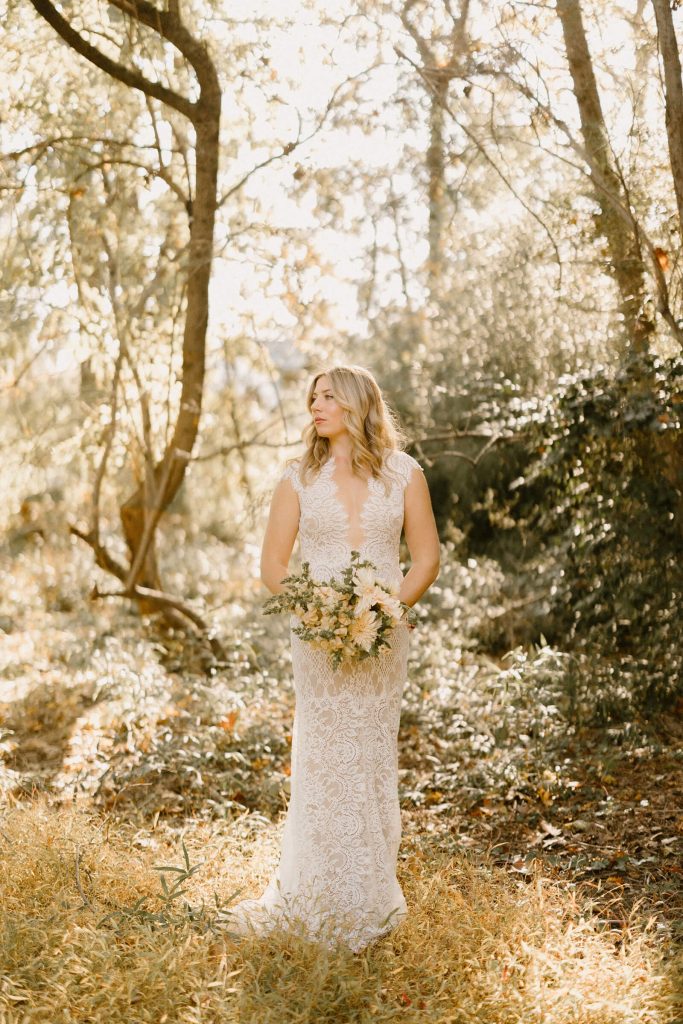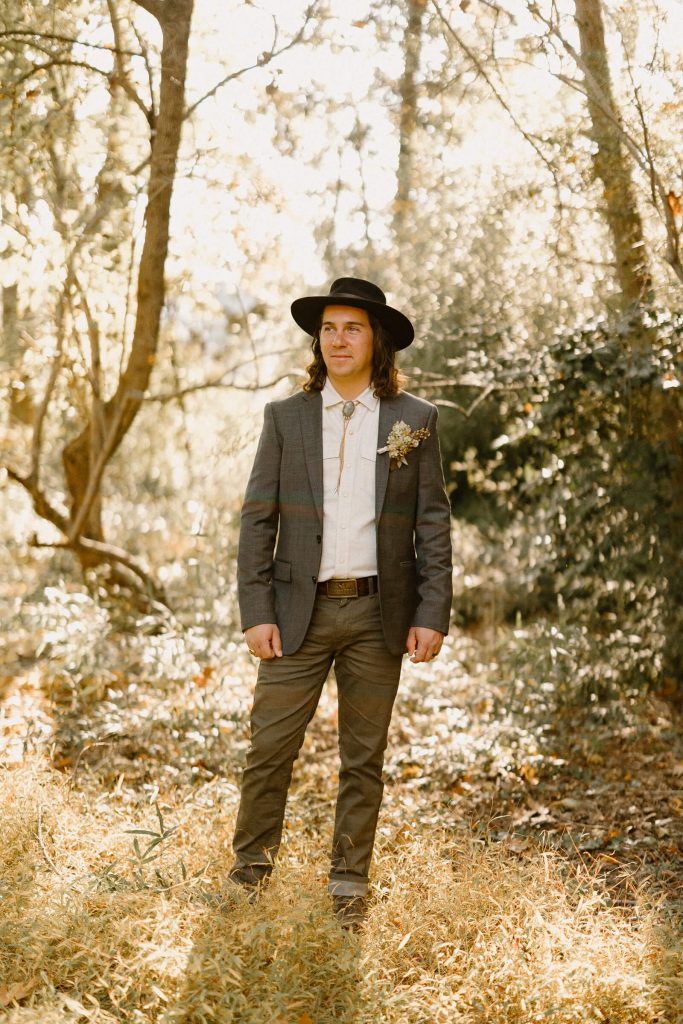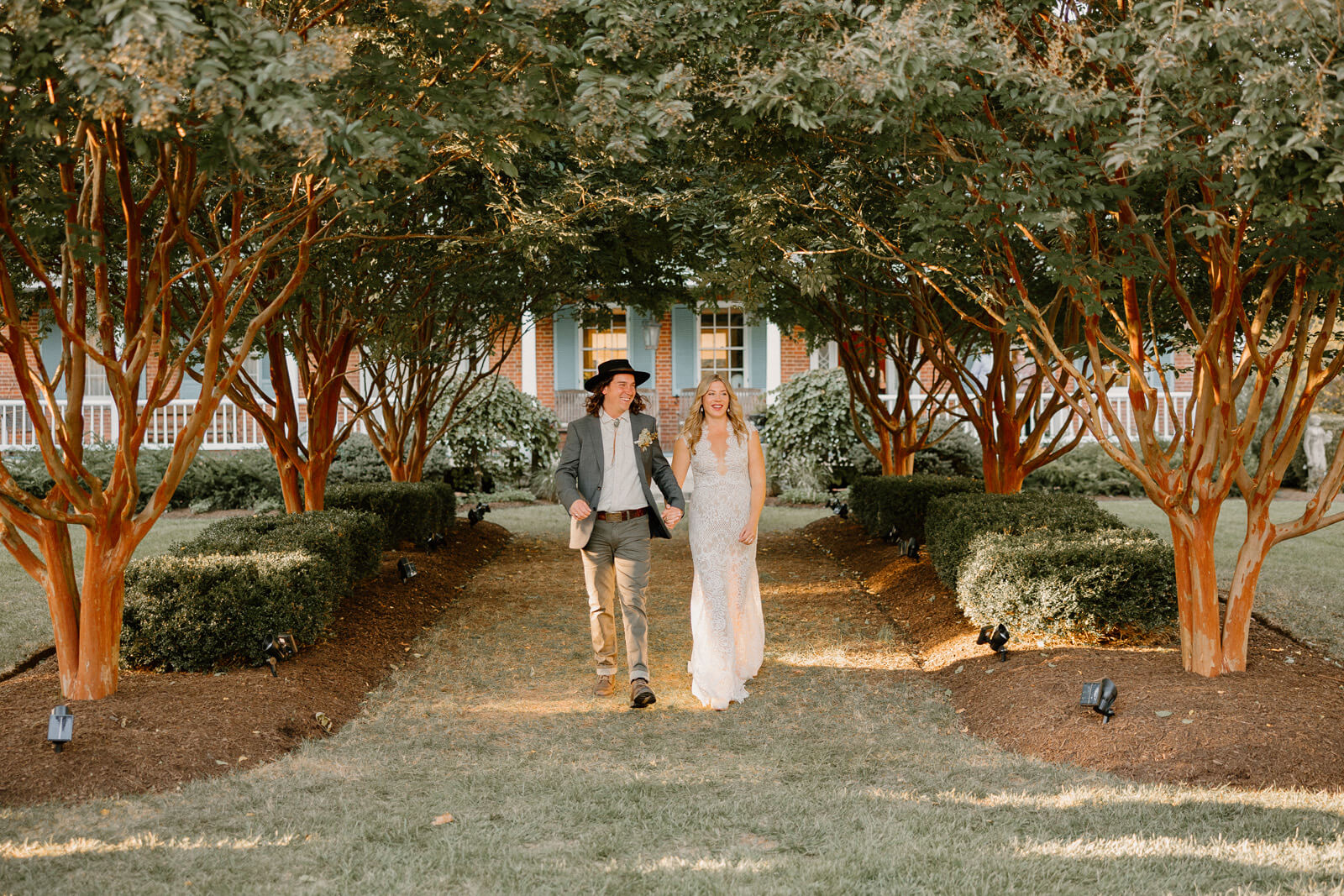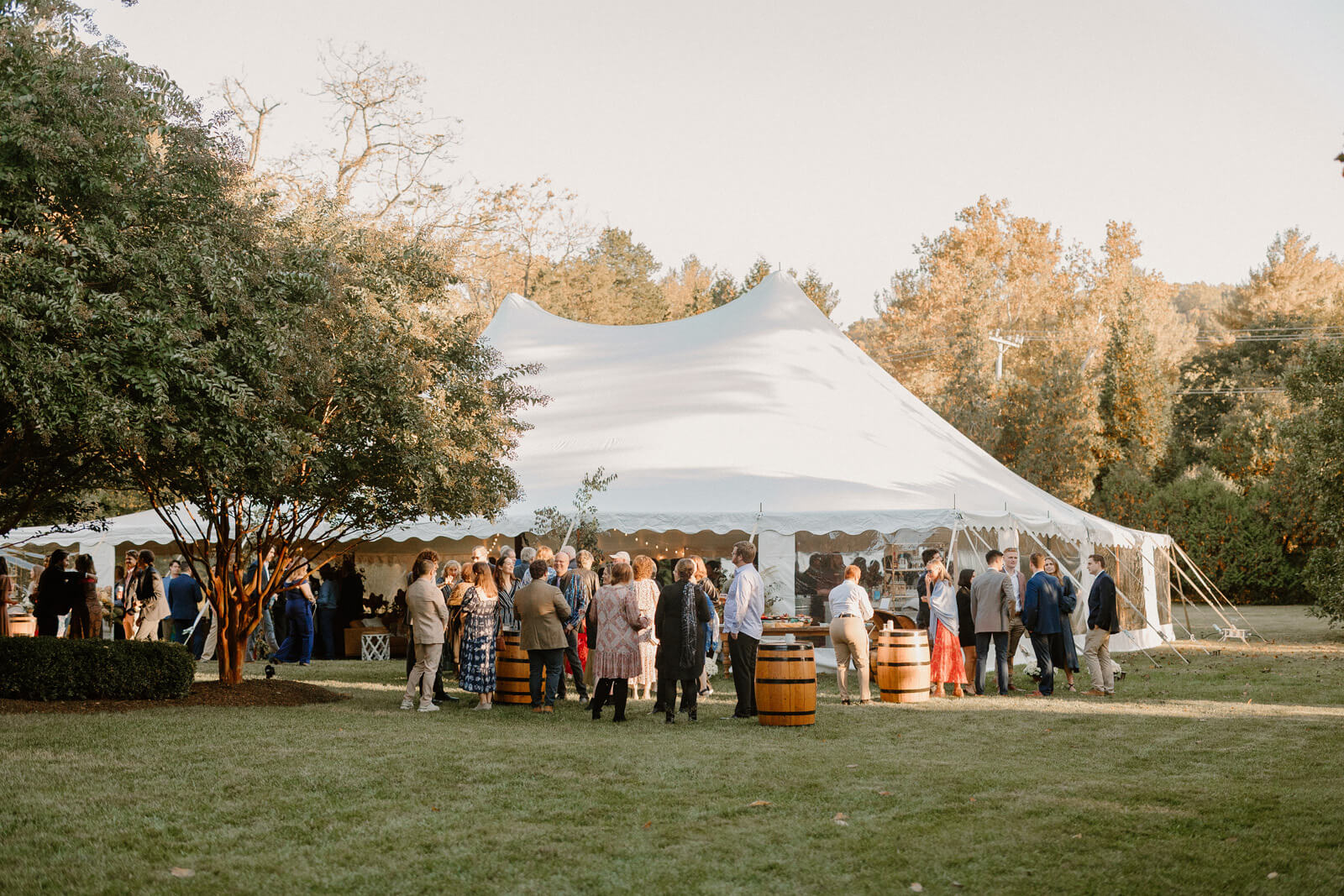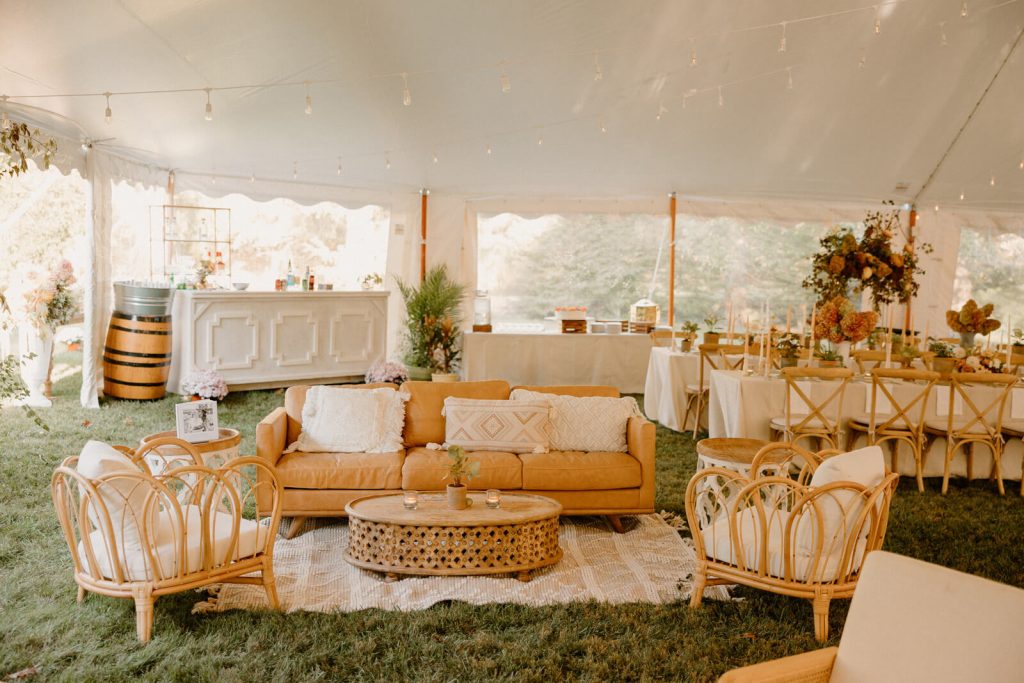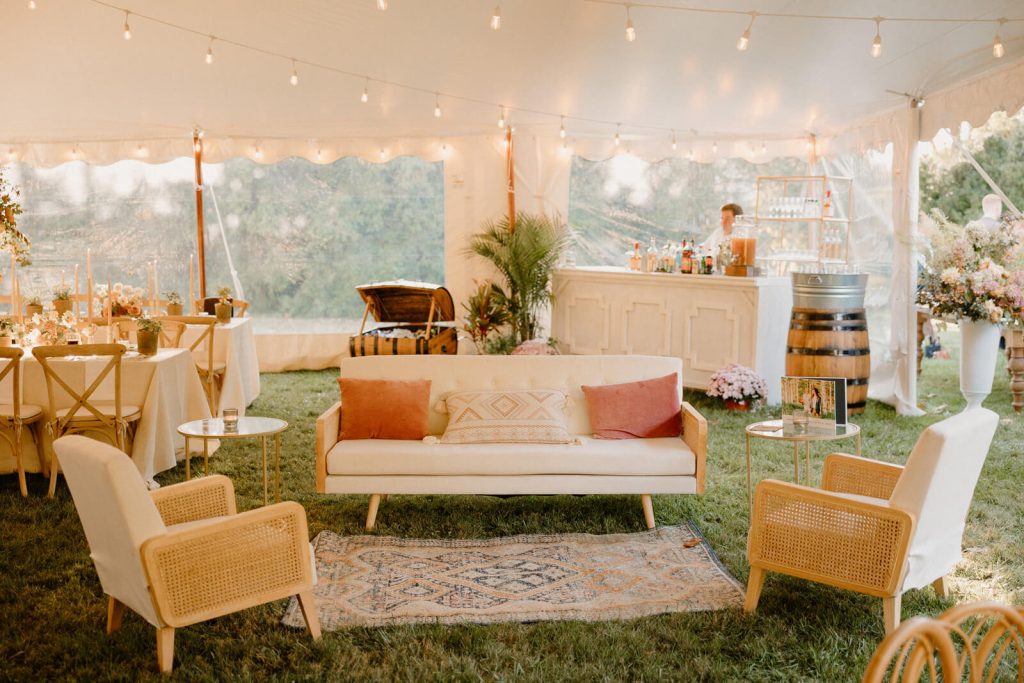 What Was Unique and Special About Your Wedding Day We had a small, intimate wedding the previous summer with just our immediate family. We got married in a meadow under a mountain walking distance from our home outside of Steamboat Springs and celebrated with dinner and dancing on the porch. Our wedding party in Maryland was our way of celebrating with the rest of our friends and family. Shannon is a florist and had a vision for an upscale garden party with a muted fall tone. She wanted to elevate the Franz's beautiful property and make it their own. Dan's mom's side of the family is from Kentucky, so we incorporated bourbon barrels to be used as cocktail tables. We wanted it to be cozy and feel like a farm party, so we used lounge pods and the surrounding grounds to allow people to "chose their own adventure."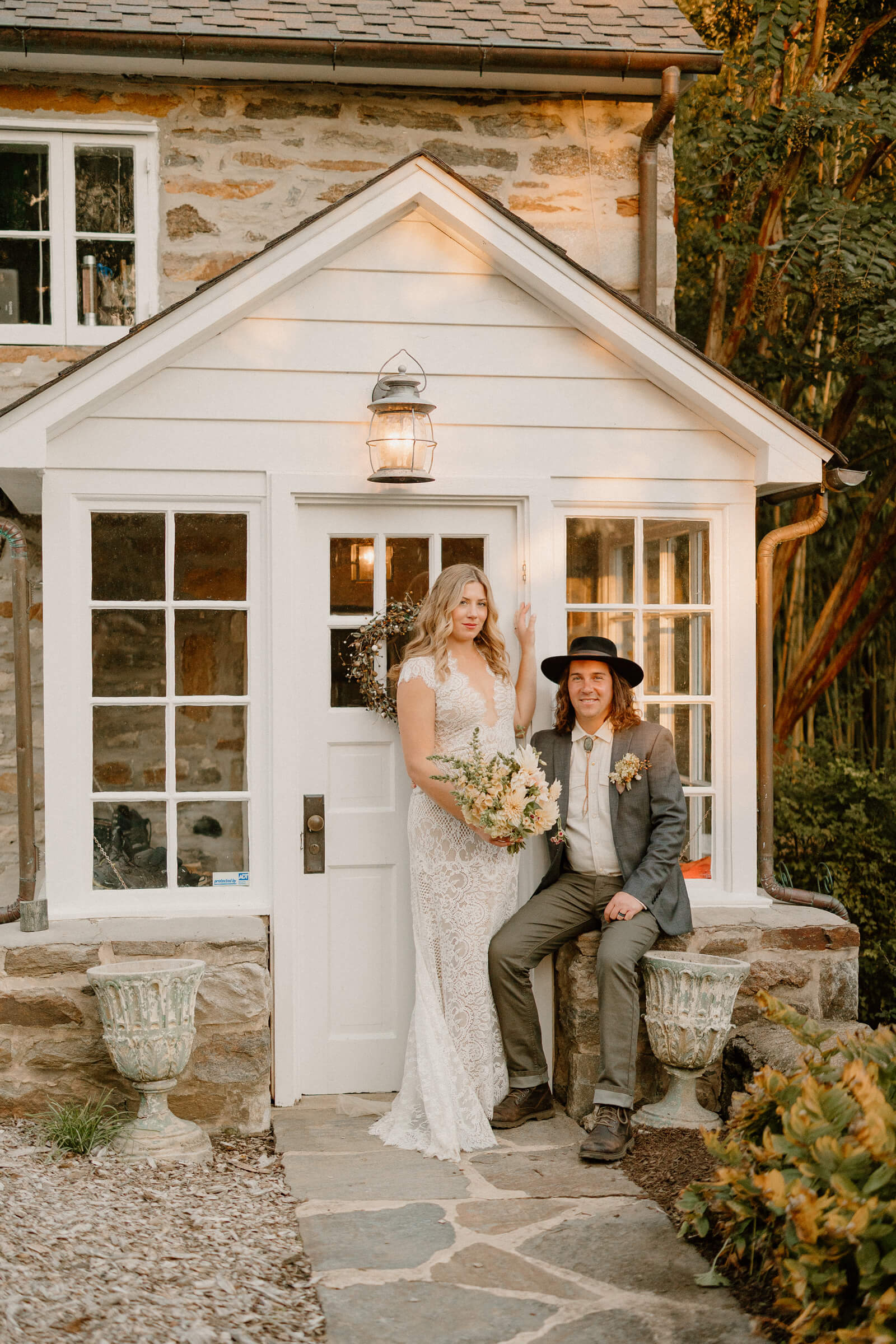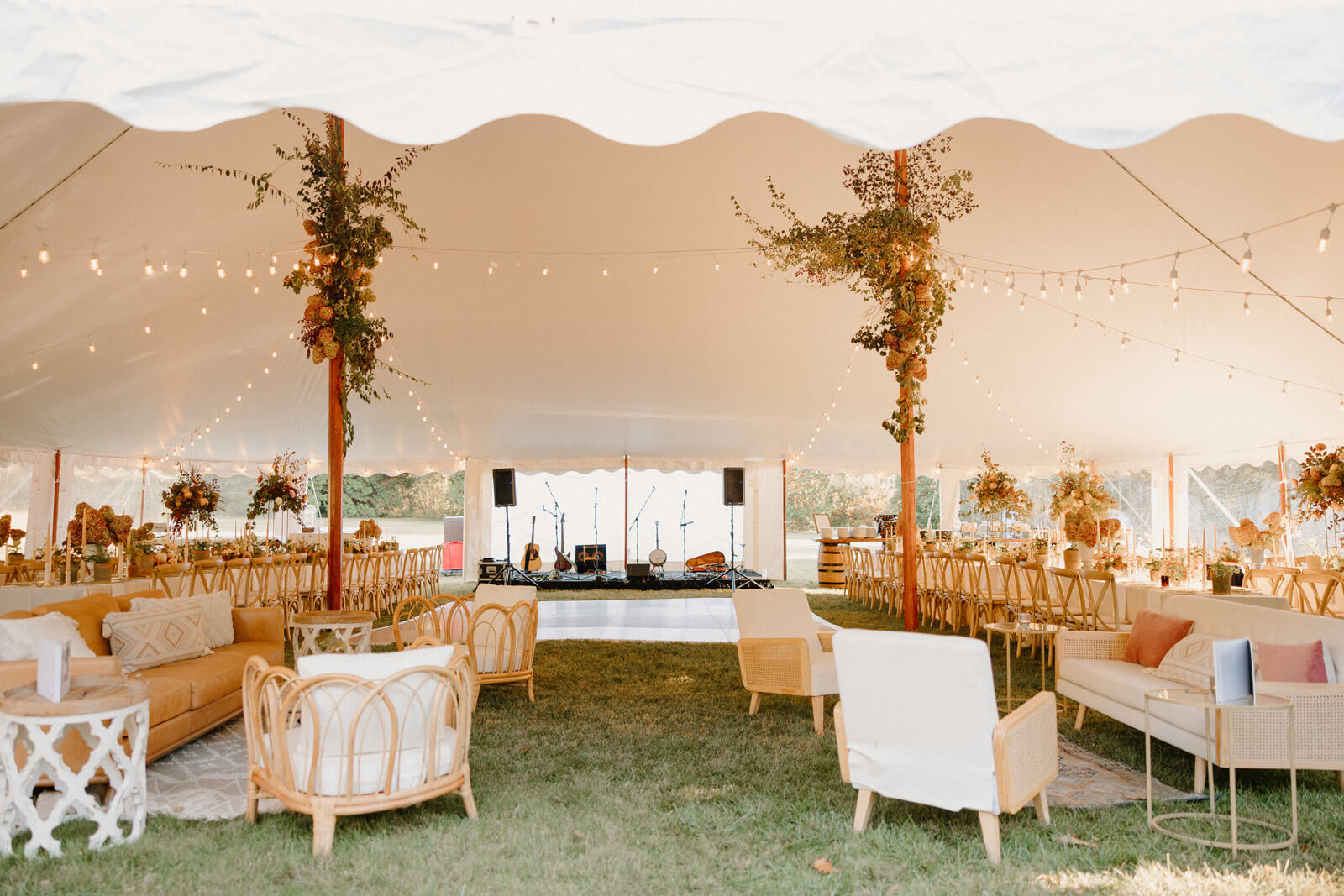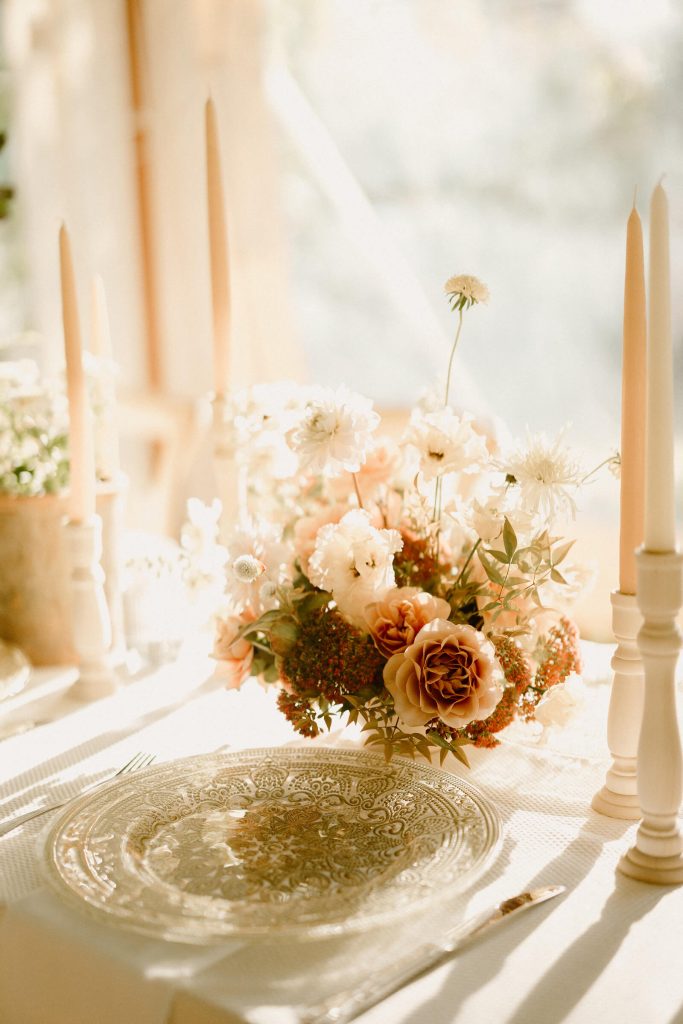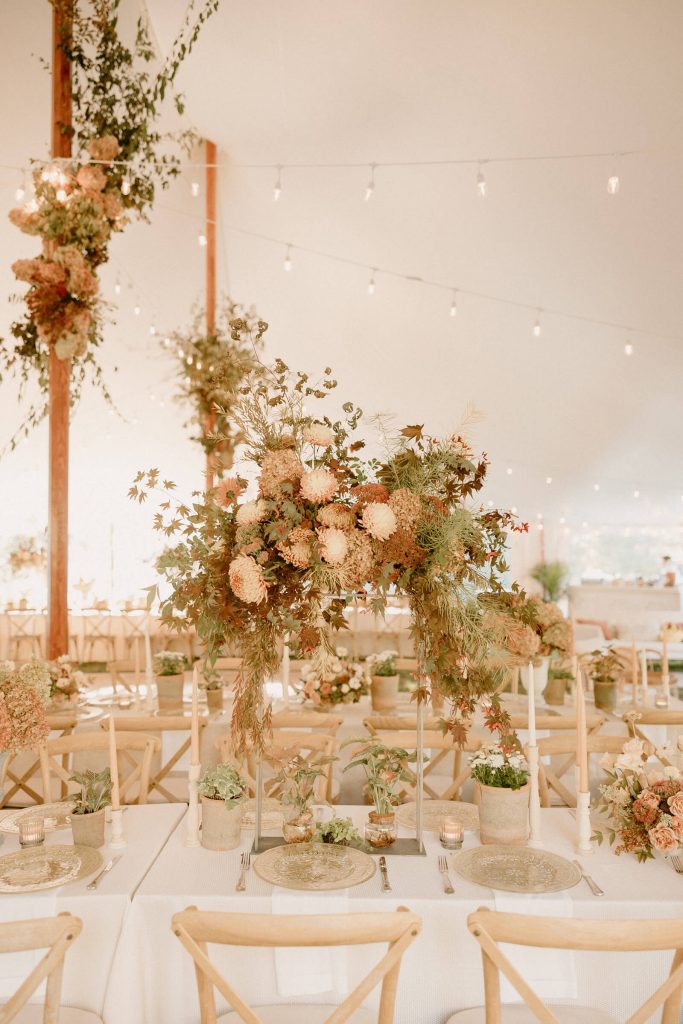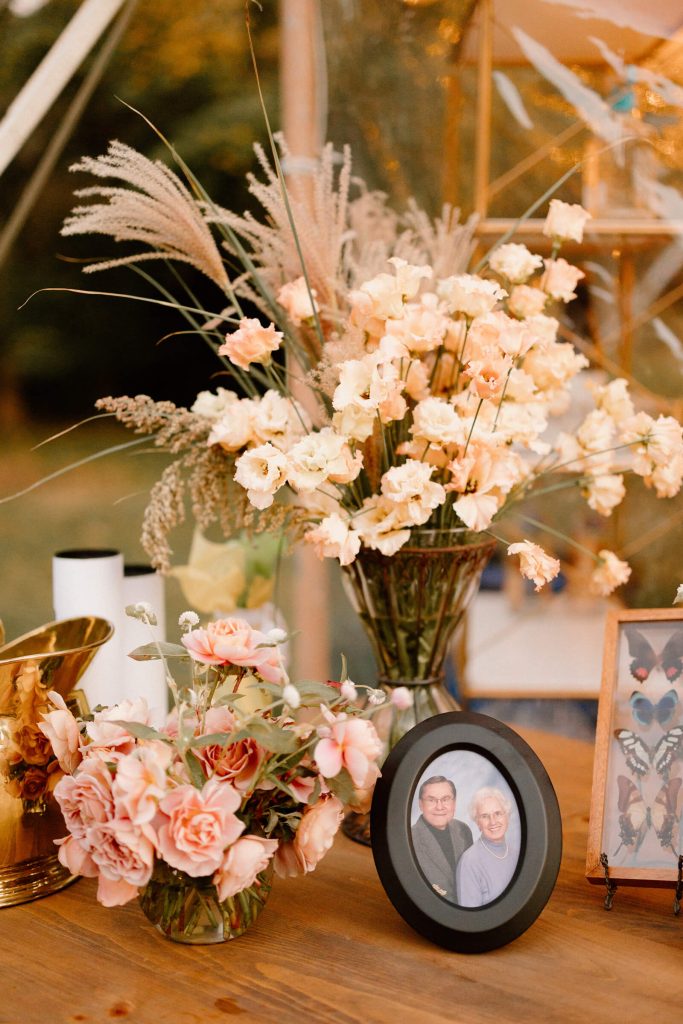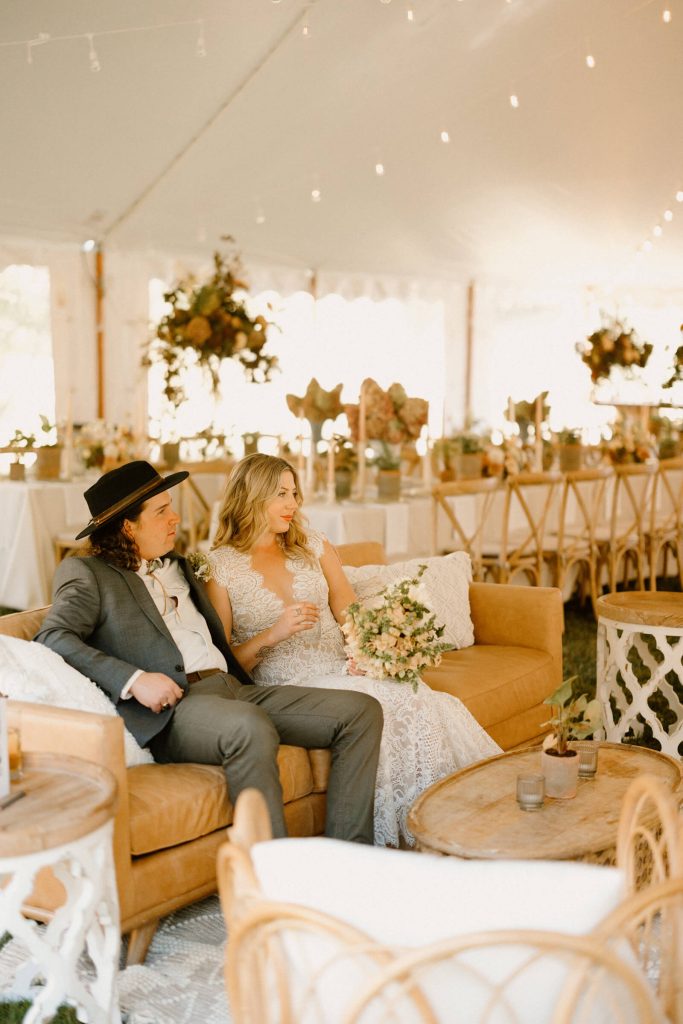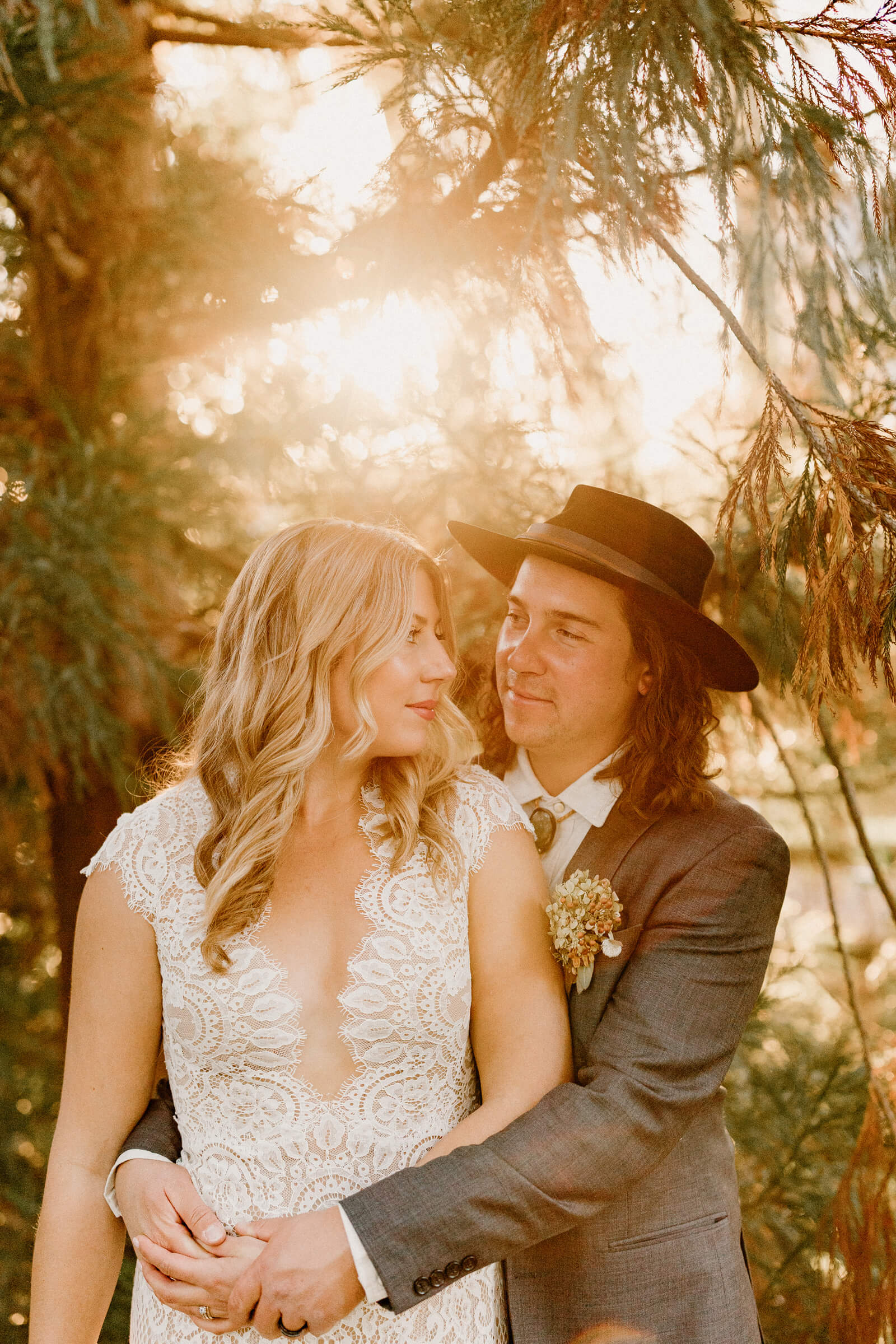 Favorite Details Daniel: Matching the style of the wedding to the house and property. My mom planted the Crepe Myrtle trees about 20 years ago with the vision of them being an "alley" one day for my wedding. Shannon: We are both from the East Coast but have lived out west since 2016 and have planted our roots there. So my favorite part was bringing our Western lifestyle to share with our families. We did this by encouraging western wear, there were a lot of bolo ties, riding boots and western hats at the party. Our dear friends who own the Steamboat Hatter in Steamboat Springs, Colorado made Dan his wedding hat which was another sweet western touch. We incorporated this all with a Bluegrass Band. It felt like a melting of worlds. Of course, I also loved designing the flowers and designing the tent rentals to make a cohesive look for the wedding.
Piece of Advice Stay true to yourself and do things that make you feel comfortable. This day is about you. We said our vows and signed our wedding certificate with 14 people present and then a year later through this amazing party with our family and friends. We didn't renew our vows at the party, we thought that would be pretty silly. We loved the intimate way we said I do and encourage people to follow their hearts and to not be afraid to break the traditional conventions surrounding marriage.