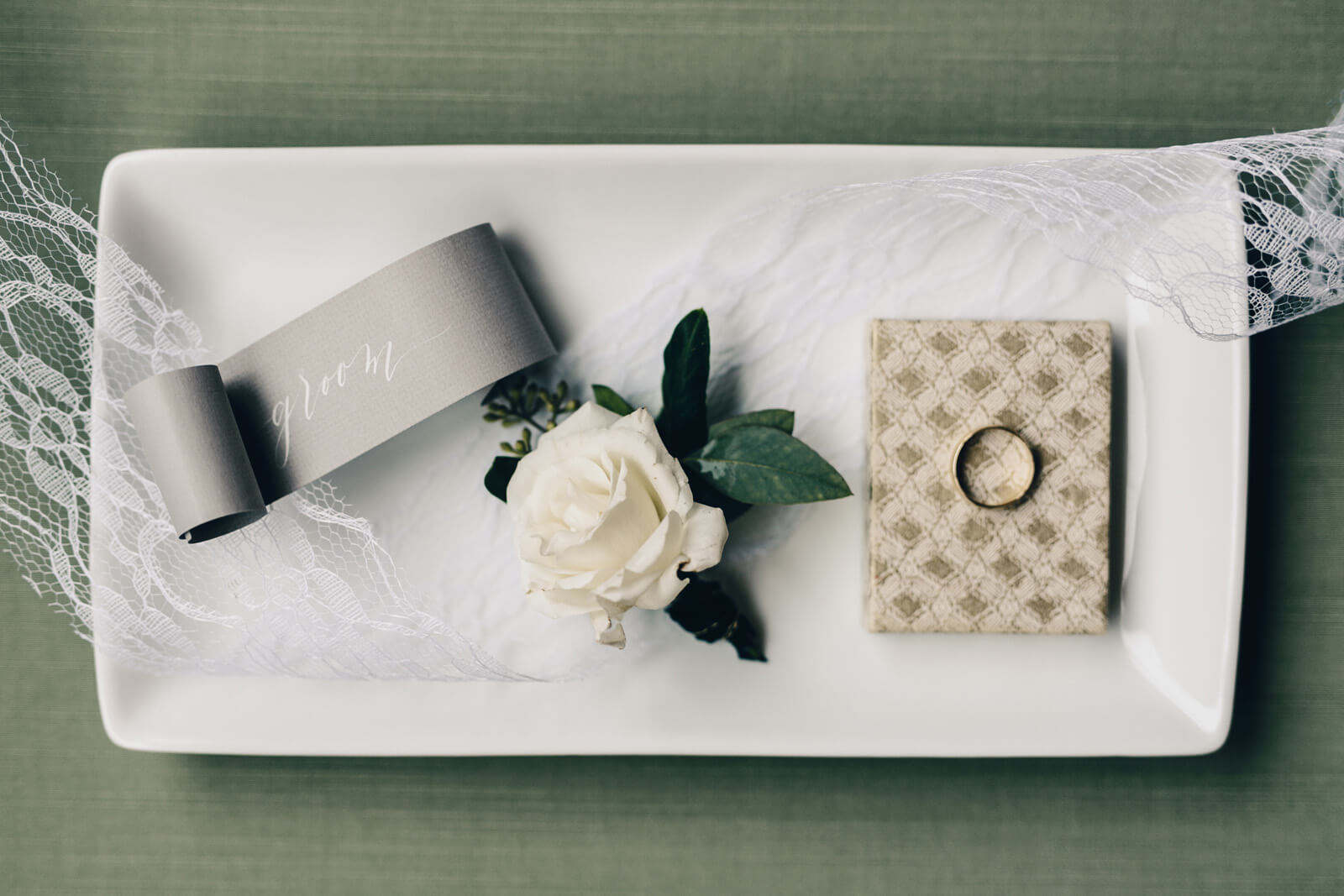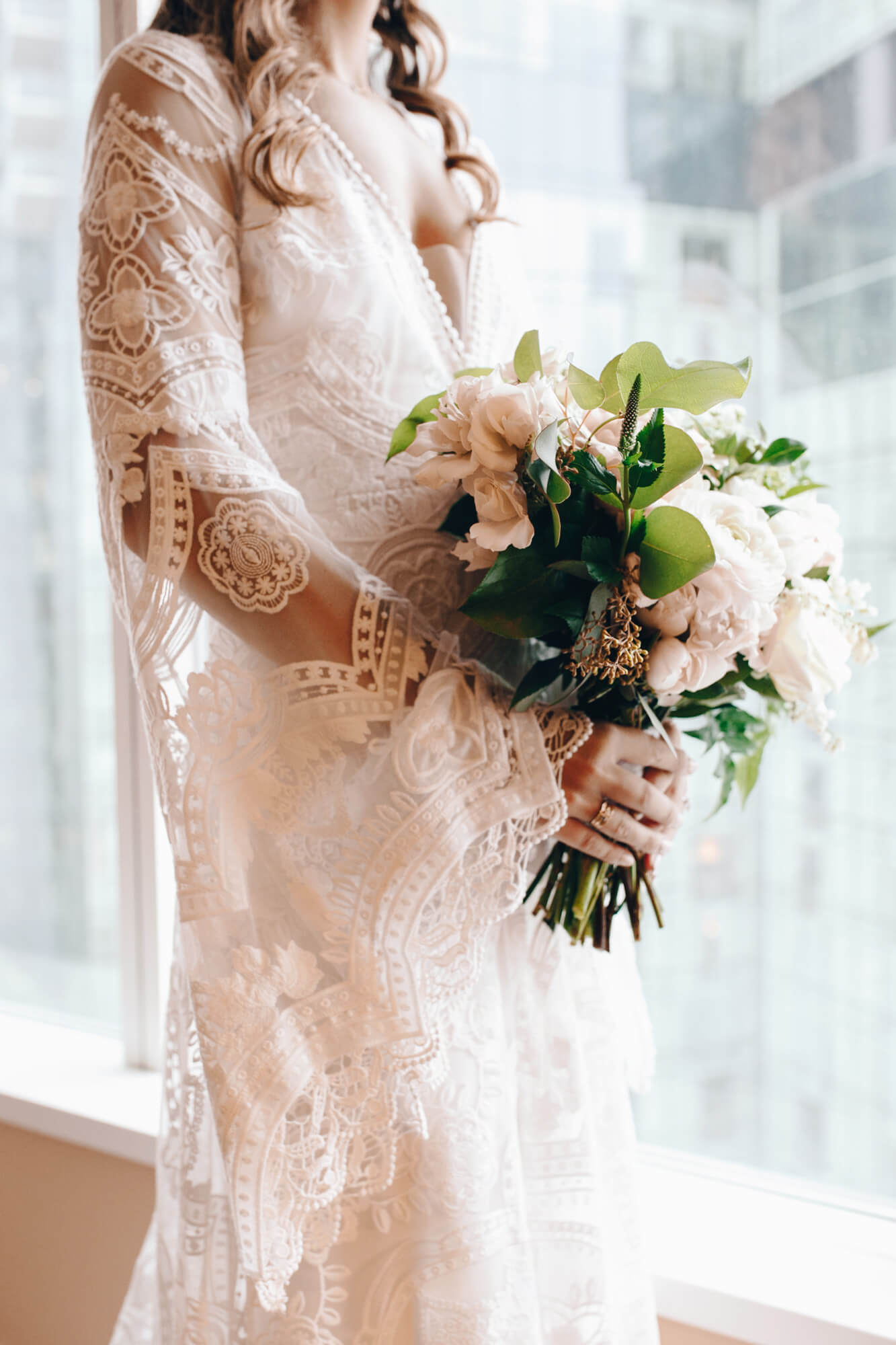 Occupations Jackie is senior manager of financial planning & analysis at Peloton; Chris is a consultant specializing in higher education for Huron Consulting
Wedding date September 8, 2018
Number of Attendees 210
Number of Attendants 8 Bridesmaids, 8 Groomsman, and 1 flower girl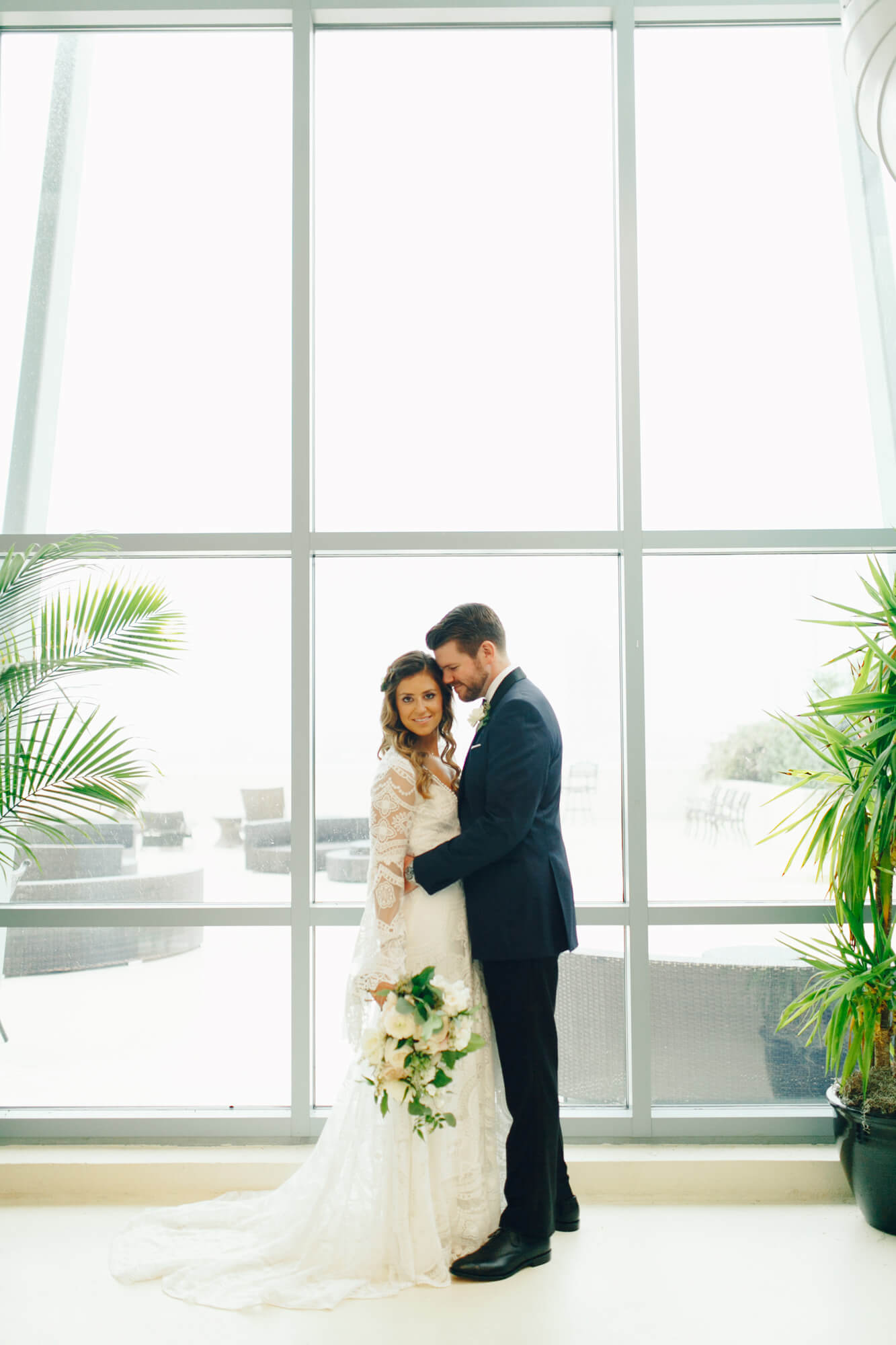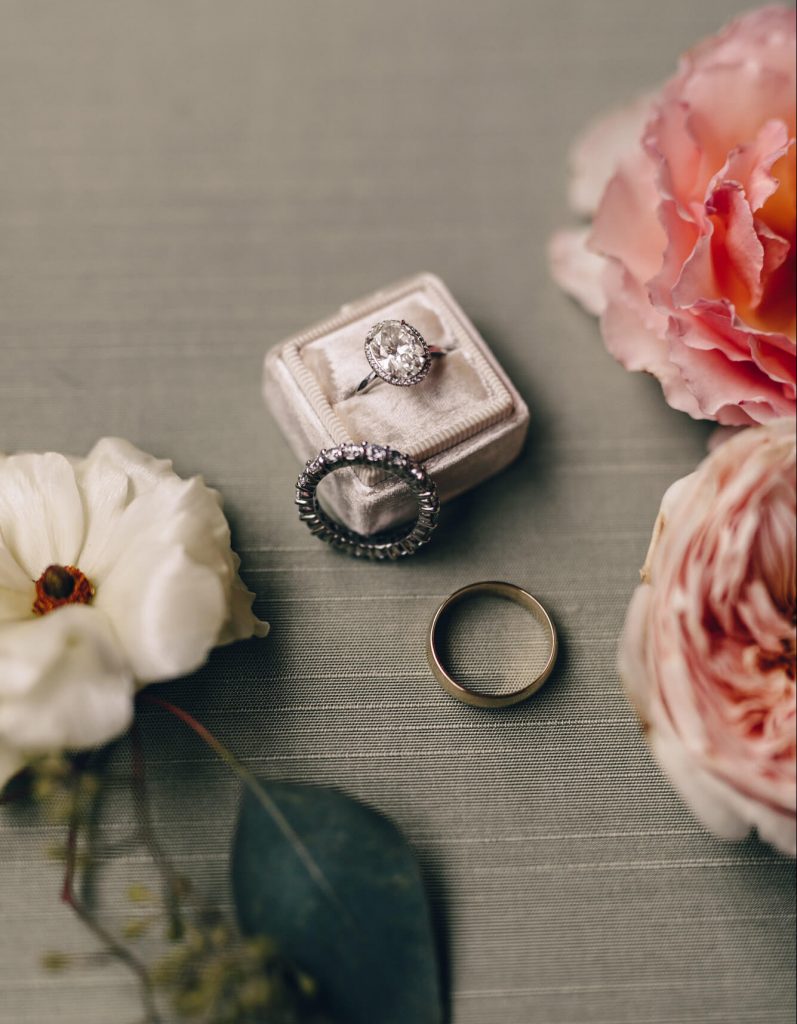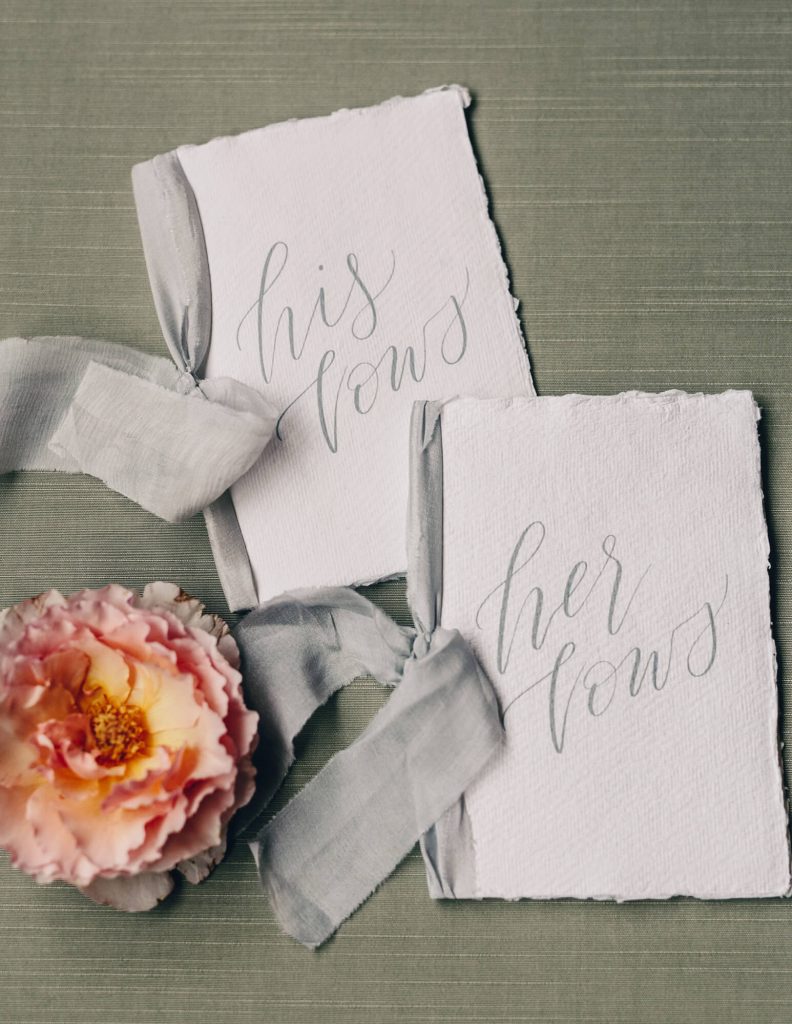 How You Met We are a product of Tinder, surprisingly. We met back in 2014 when we were both living on the Lower East Side in NYC. We matched and had a ton in common. I was from Baltimore and wearing a Ravens jersey in my profile picture, and Chris went to Loyola for college and has family in Baltimore. We bonded over music, food, and travel and the rest is history.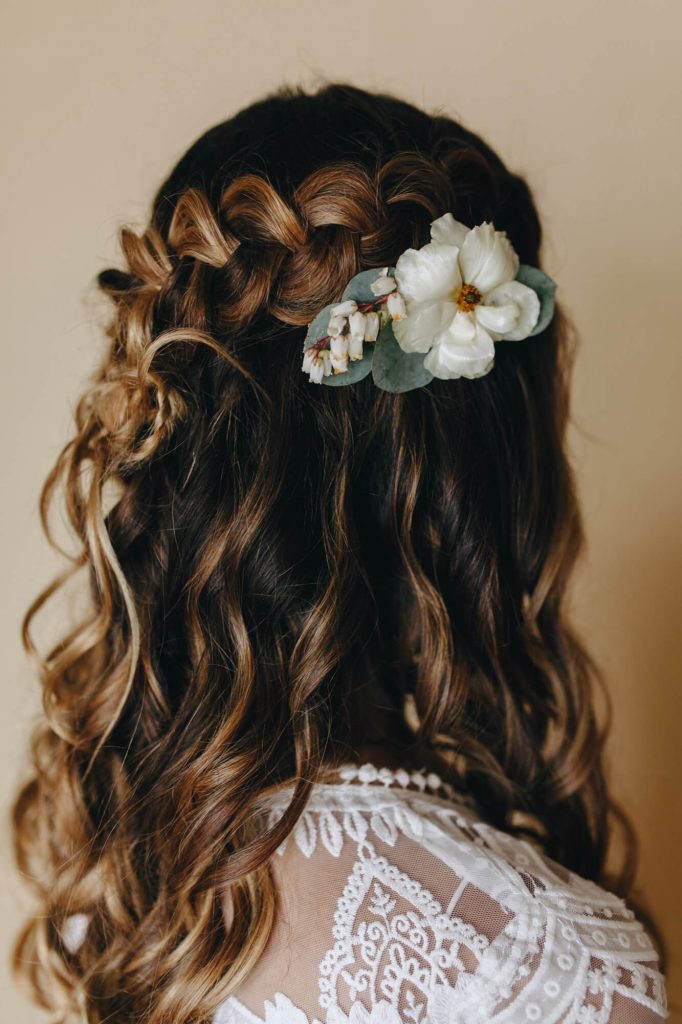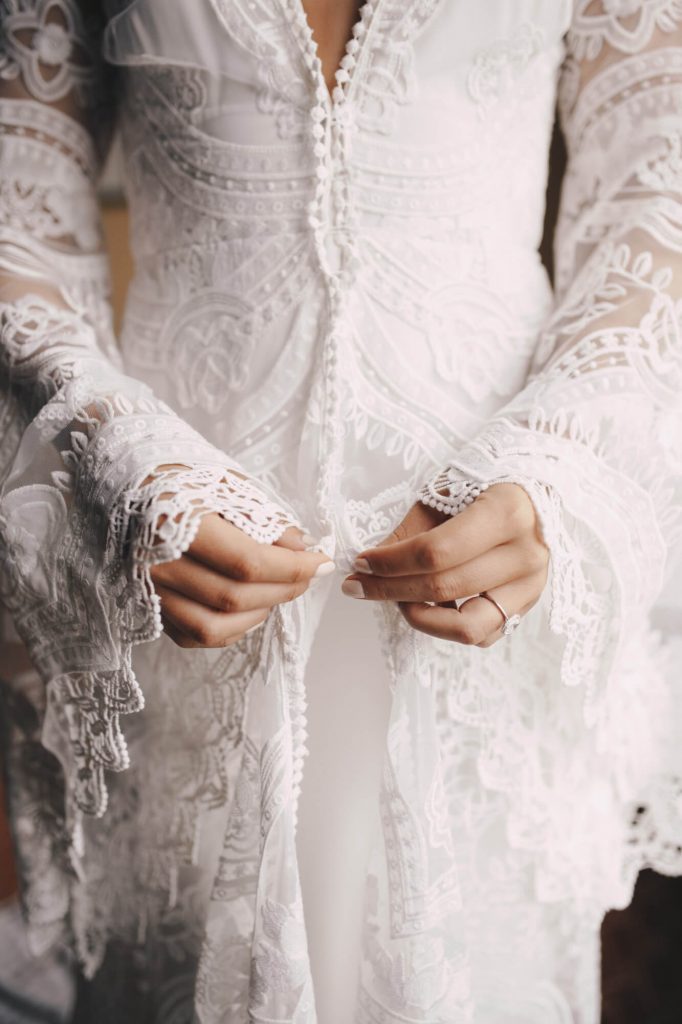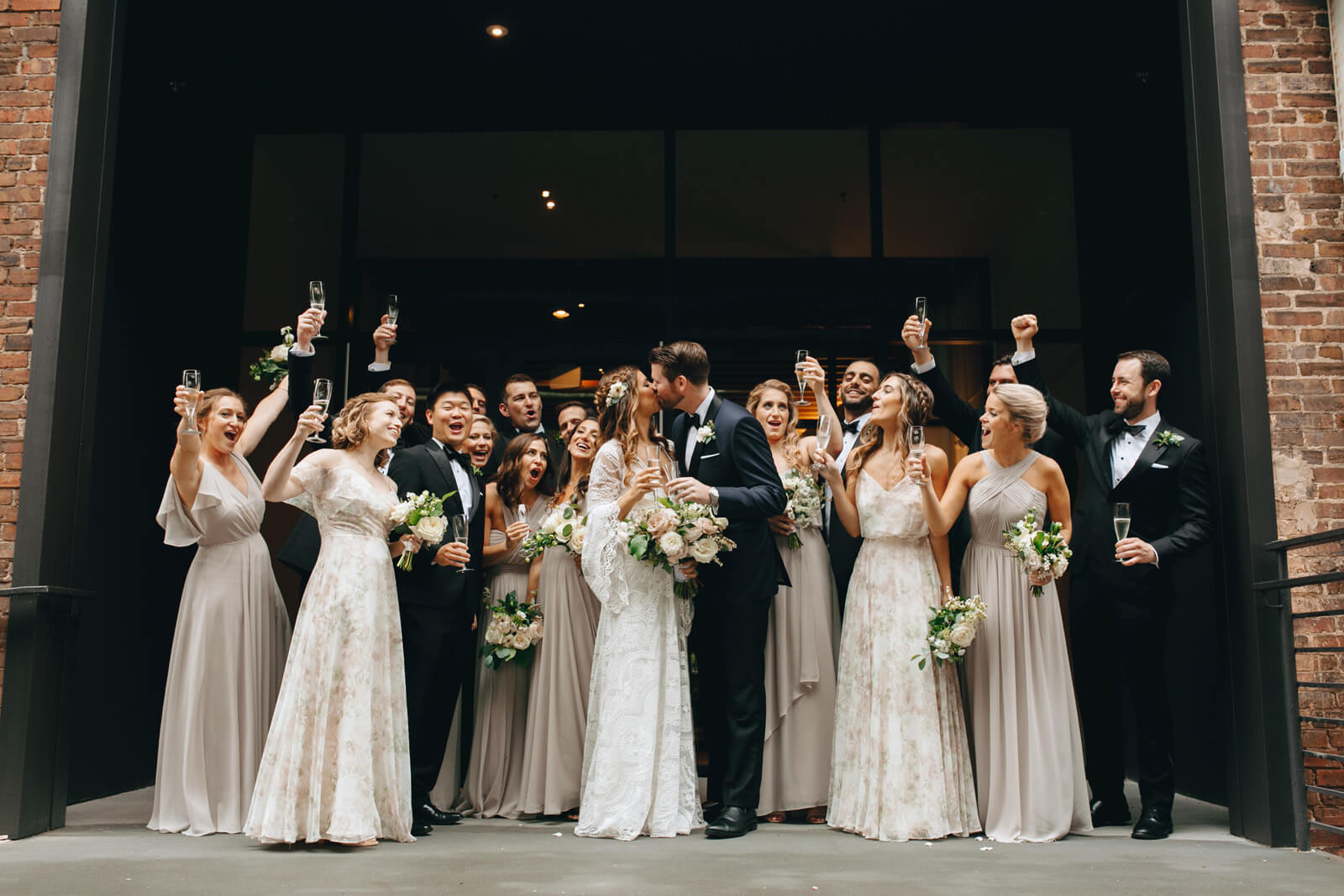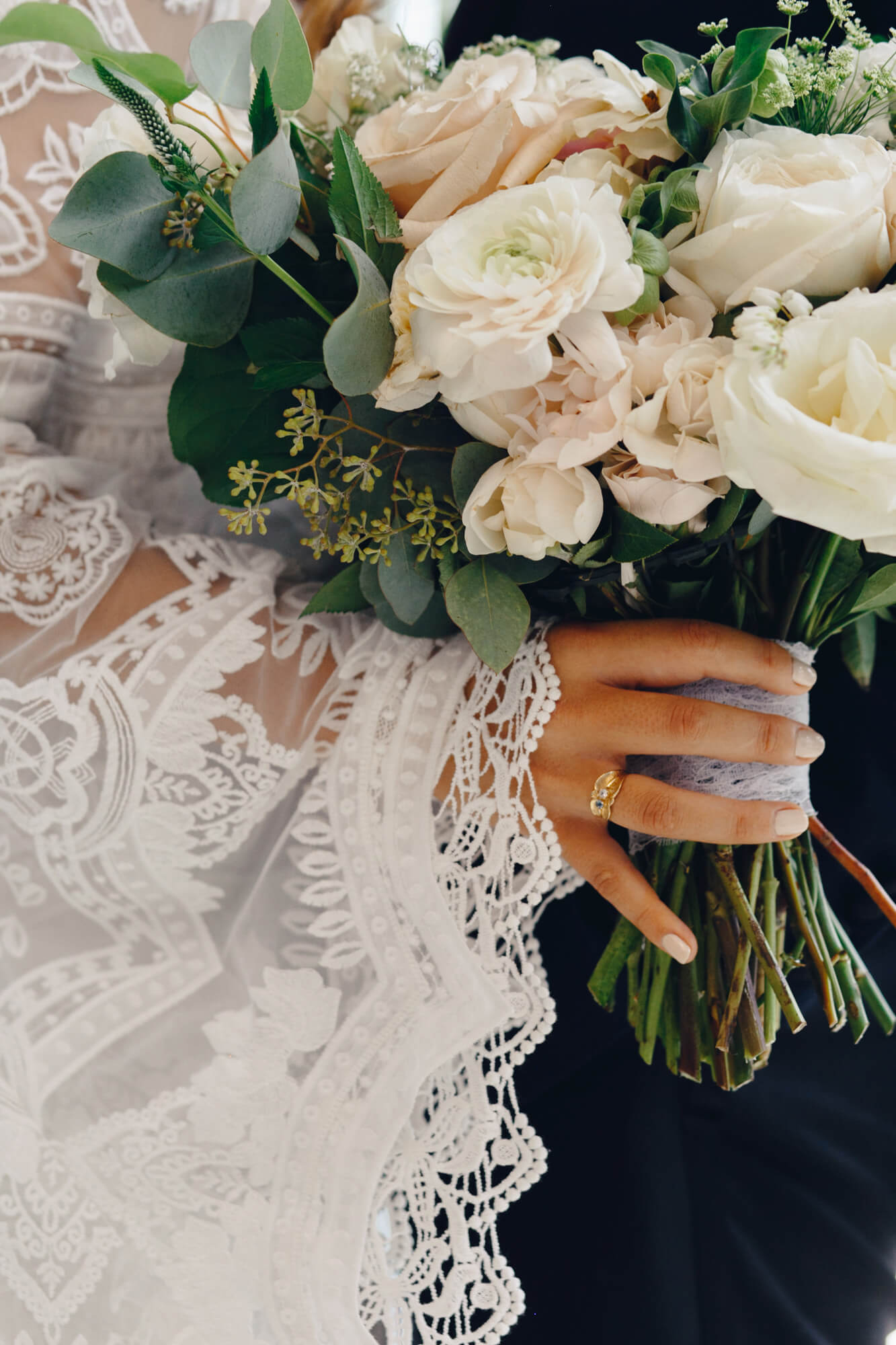 The Engagement One of my best friends (Sarah—who lived in DC at the time) had texted me saying she was going to be in NYC for work and asked if I wanted to get dinner one Sunday night. I had just gotten back from a good friend's bachelorette in the Hamptons that day and was hesitant to say yes . . . but begrudgingly (and slightly hungover) I agreed because I didn't get to see her that often.  I remember finding it odd she had somehow secured a near impossible-to-get reservation at one of Chris' and my favorite restaurants in our neighborhood. (It has this cool antique white piano out front that Chris loved to play when we occasionally walked by). As I walked up to the restaurant to meet her, I looked up and saw Chris sitting at the piano outside of the restaurant playing "Can't Help Falling in Love" by Elvis Presley. As I got closer, he stopped playing and asked me to marry him!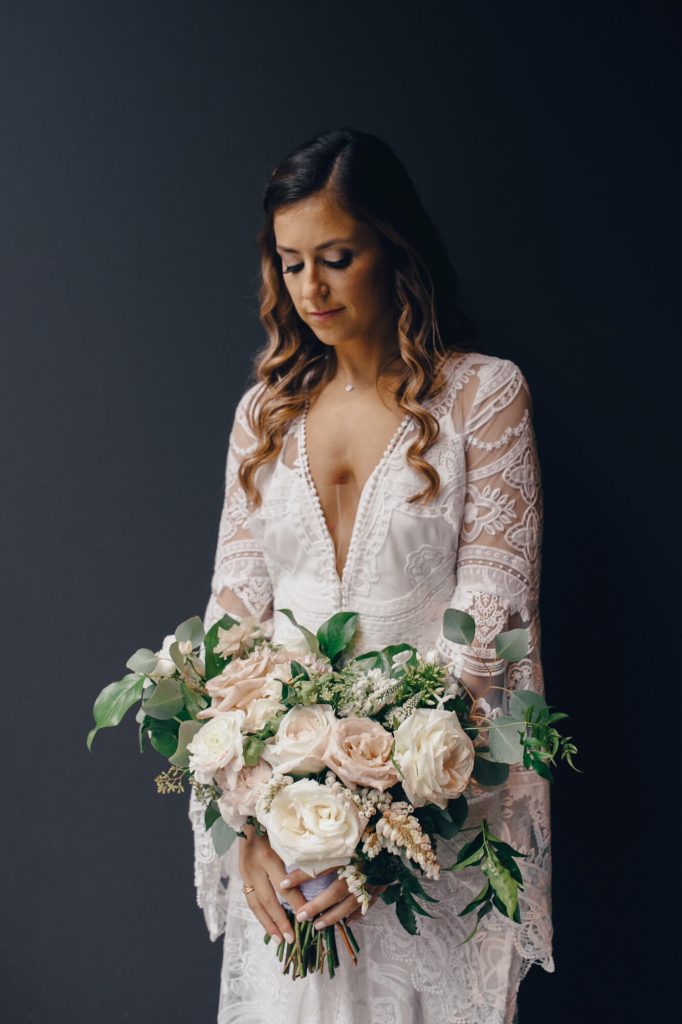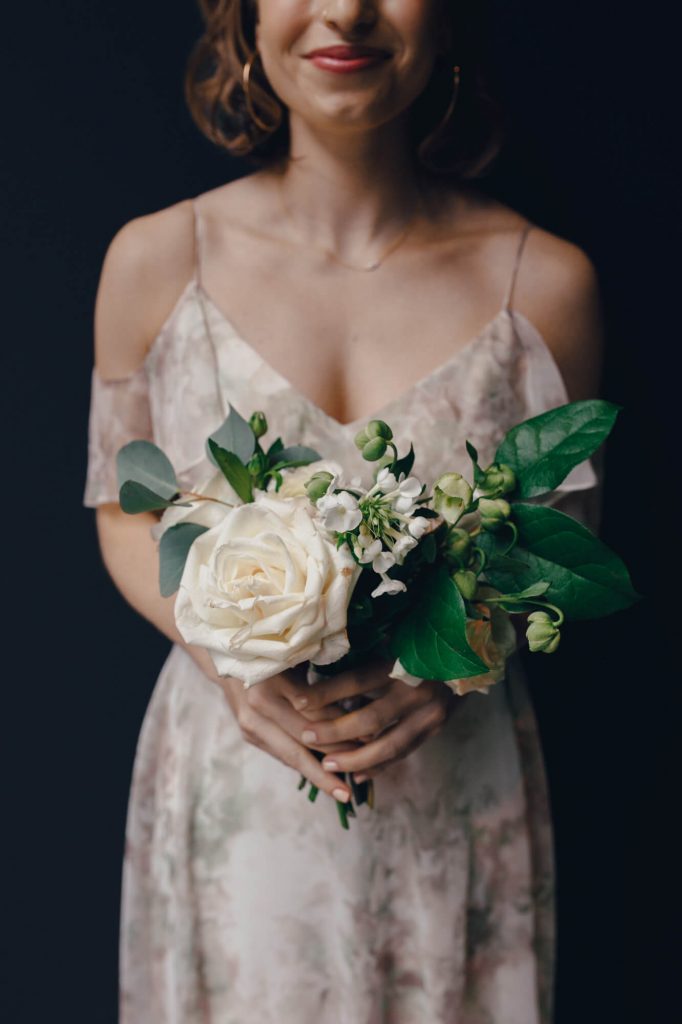 Wedding Design Inspiration Chris and I are both really laid back and casual people, and we wanted that to come through on our wedding day but still be able to have a beautiful, elegant wedding. I knew I wanted a ton of whites and greenery with a rustic vibe (woods, metallics). I am big on neutral tones . . . and once I found my dress which was from this amazing bohemian designer, everything else kind of fell into place.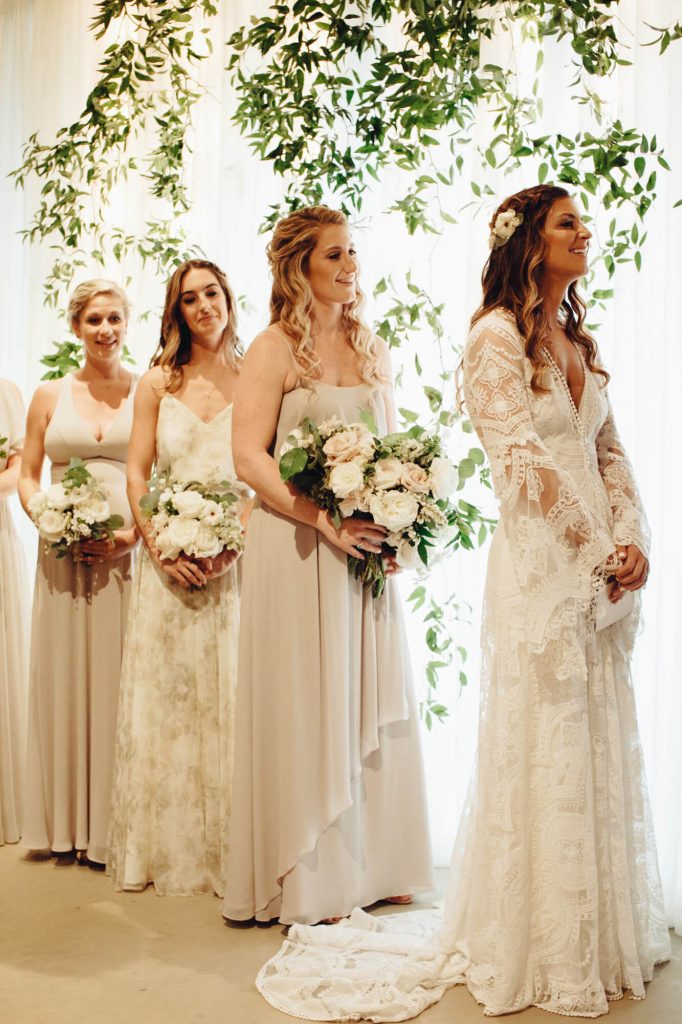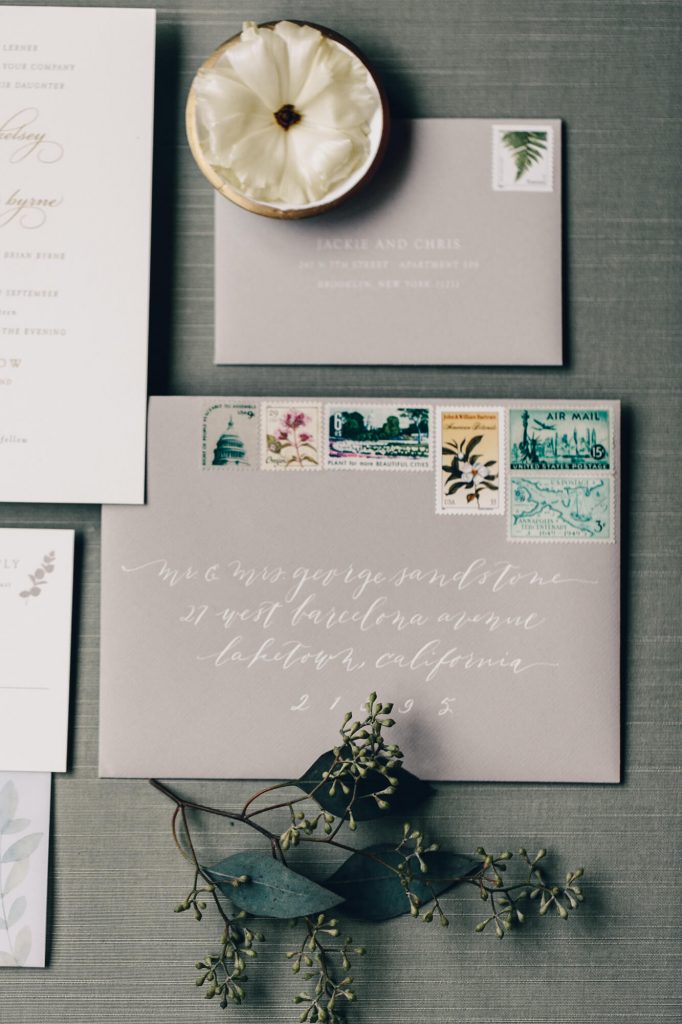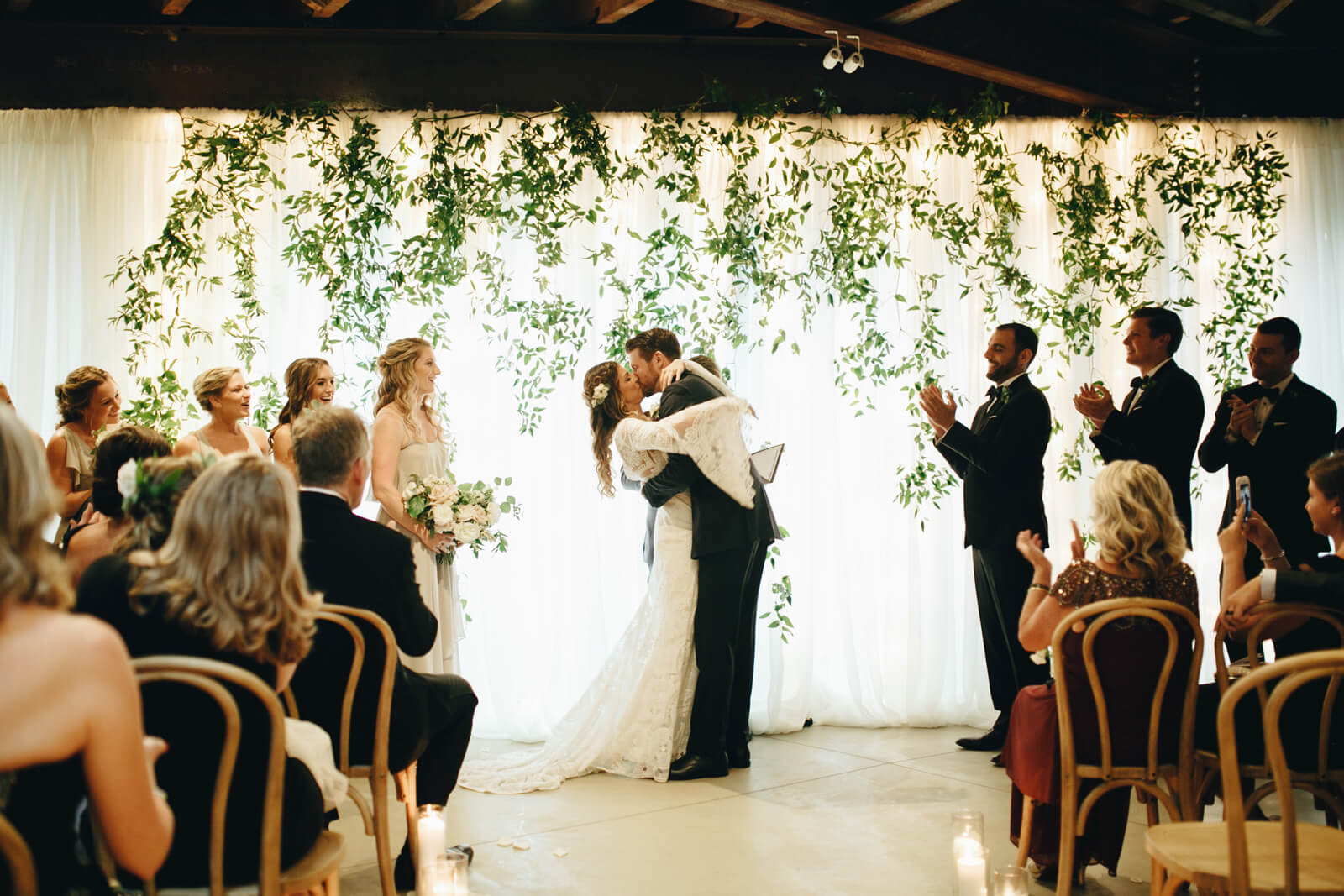 What Was Unique and Special About Your Wedding Day We wrote our own vows, a mixture of funny and serious. We each had four promises, four pledges, four vows, and ended with four beliefs. It was really sweet and fun to hear what each other came up with, and to be able to laugh and cry all at the same time. Oh, and Chris' college band played a set while our band was taking their dinner break. It was the highlight of the night.
Favorite Details The Spanish moss and café lights hanging over us at dinner. Milk Bar wedding cake and dessert, because we wanted a little piece of NYC with us on our wedding day.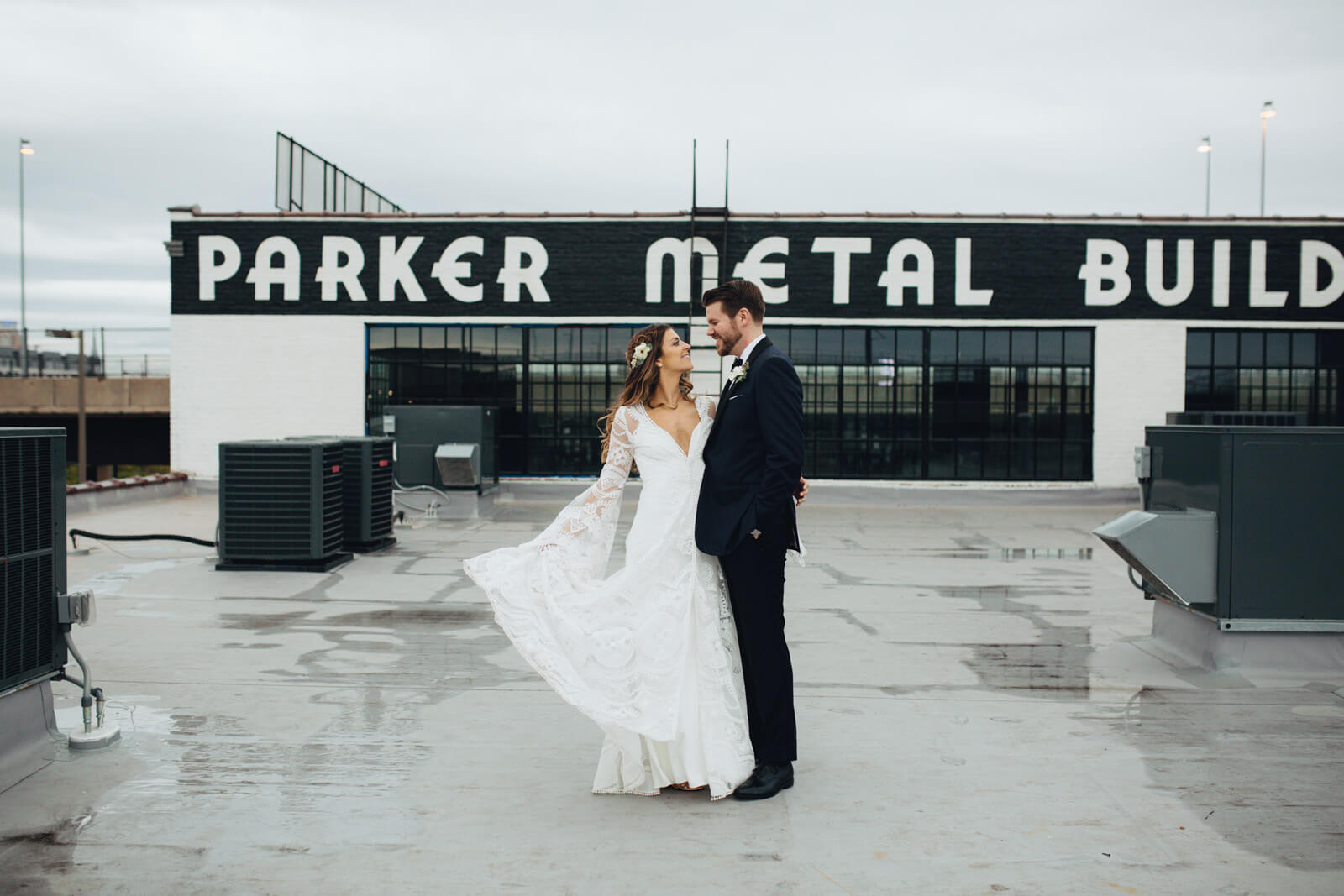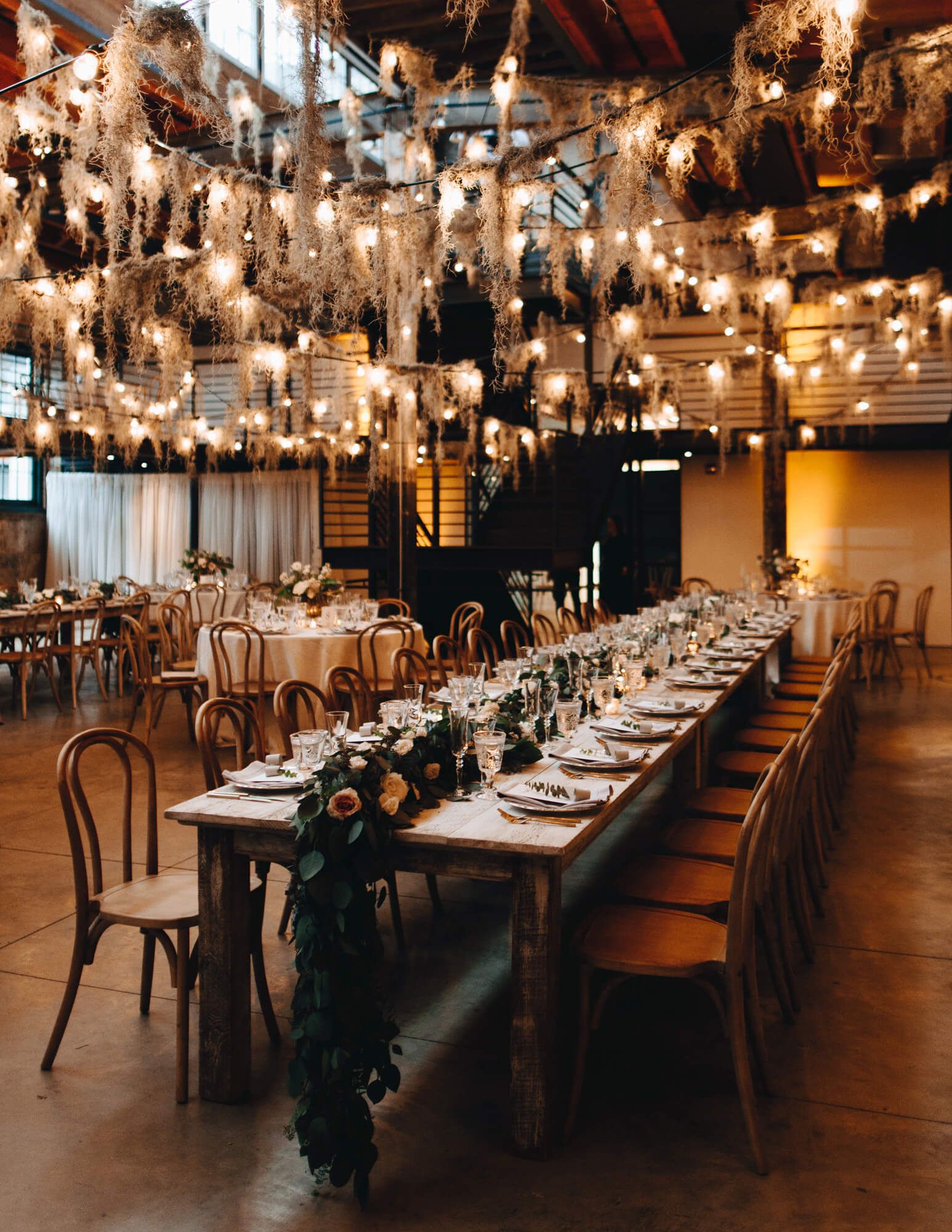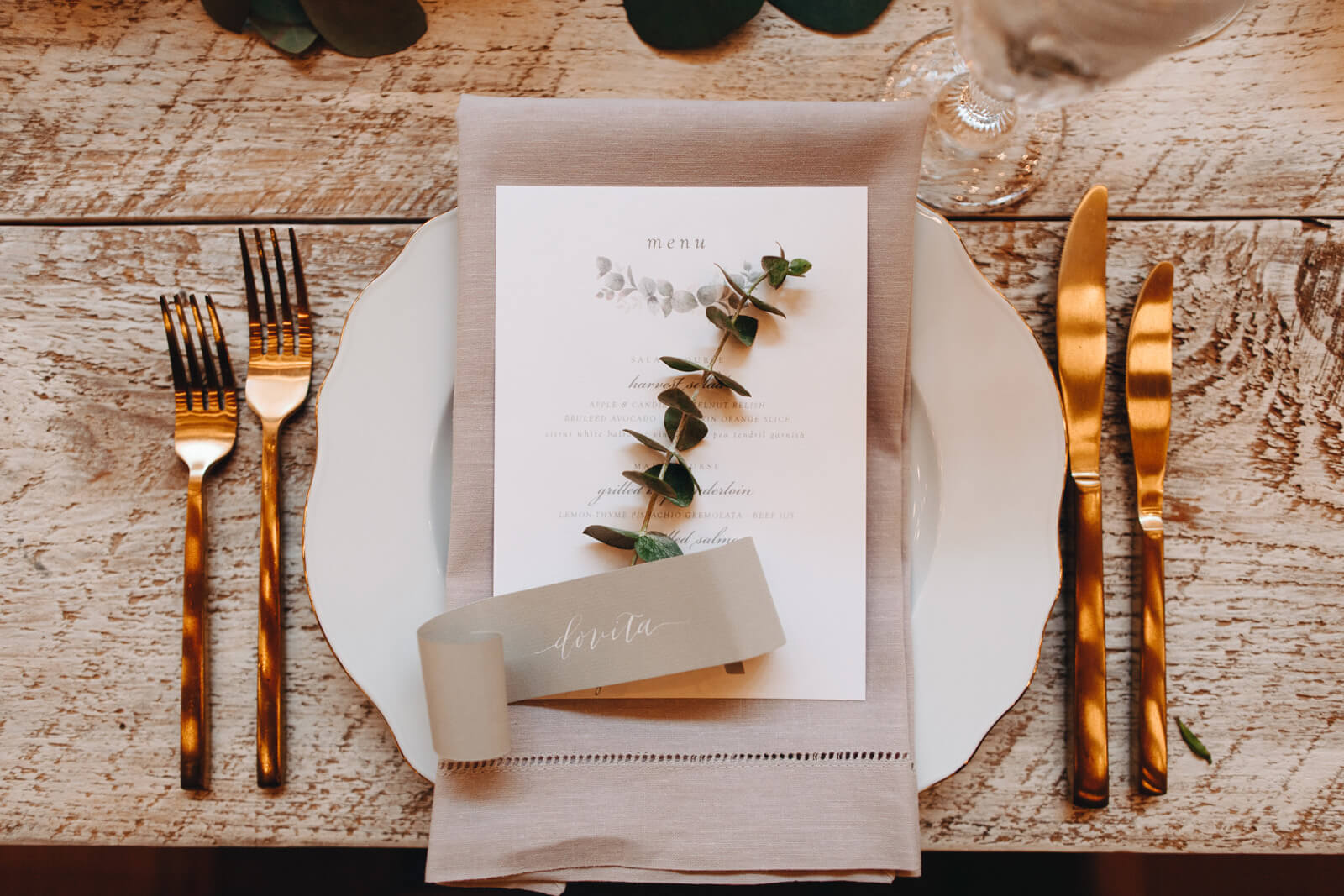 Most Unexpected Event On Your Wedding Day We had this whole plan to have our first look and take all our wedding photos on a pier in the Inner Harbor by the Four Seasons with all of Baltimore and the water in the background. We didn't really have a great Plan B. It ended up being torrential rain all day that made it near impossible to take any decent pictures, but our photographer figured it out and scrambled to come up with a back-up plan. We obviously didn't get the scenic pictures we planned on, but we went with it.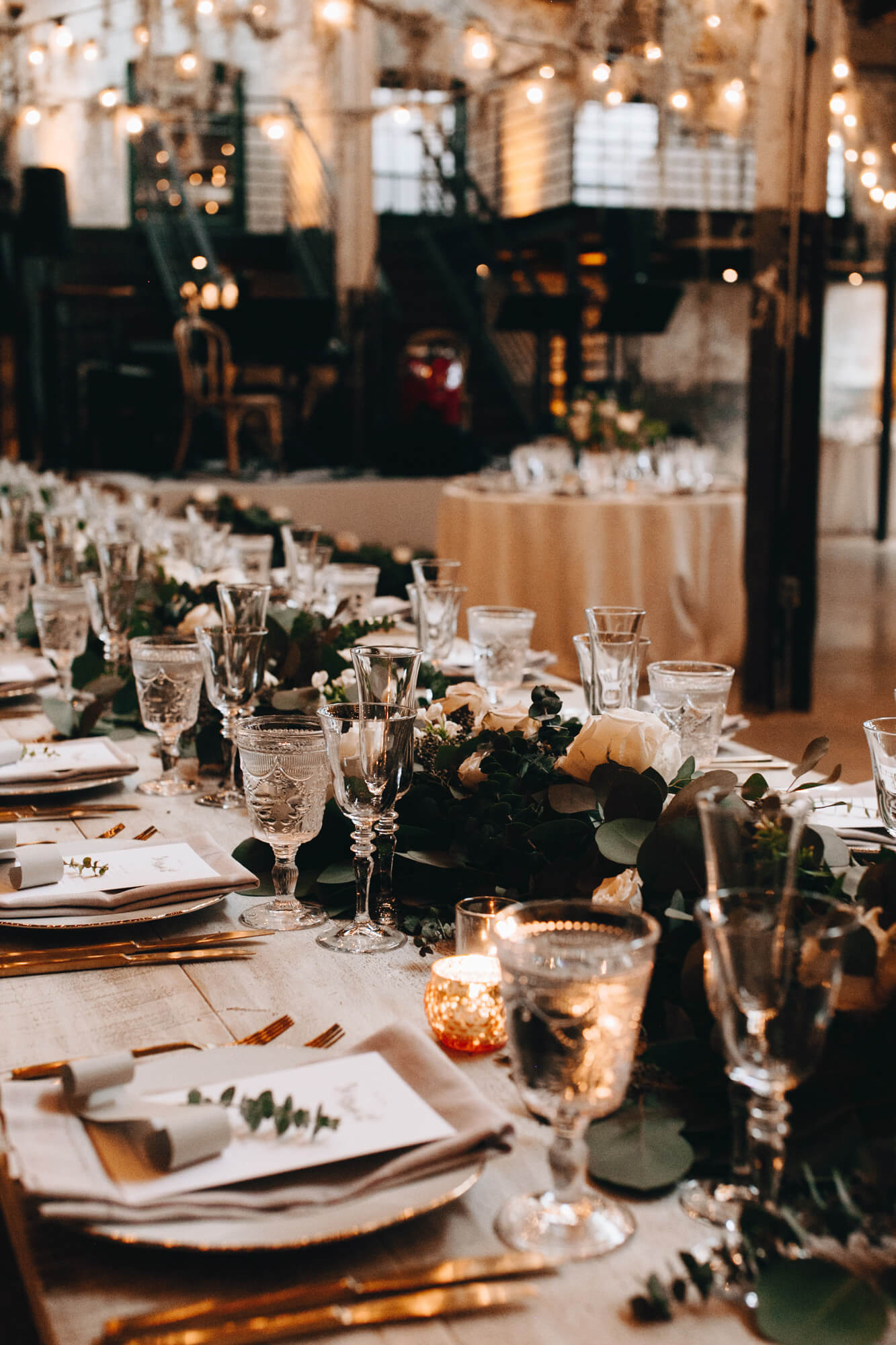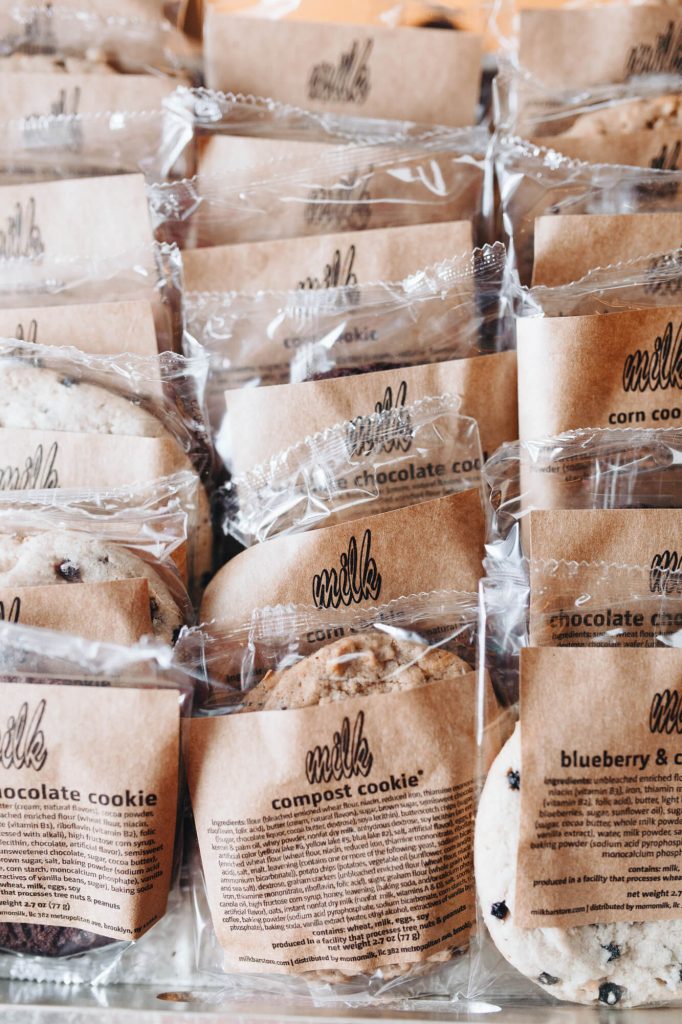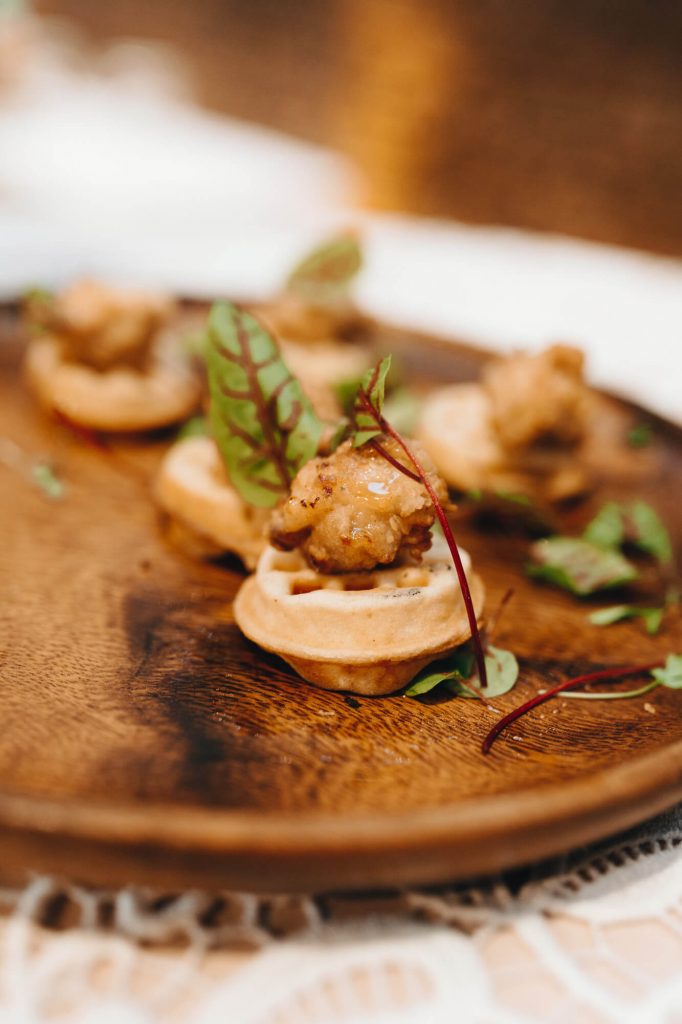 Piece of Advice You can't control everything (especially the weather), no matter how much you may try . . . so just try and sit back and enjoy the moment as much as possible because the day goes by way too fast.