This originally ran as a Local Love in the 2016 issue.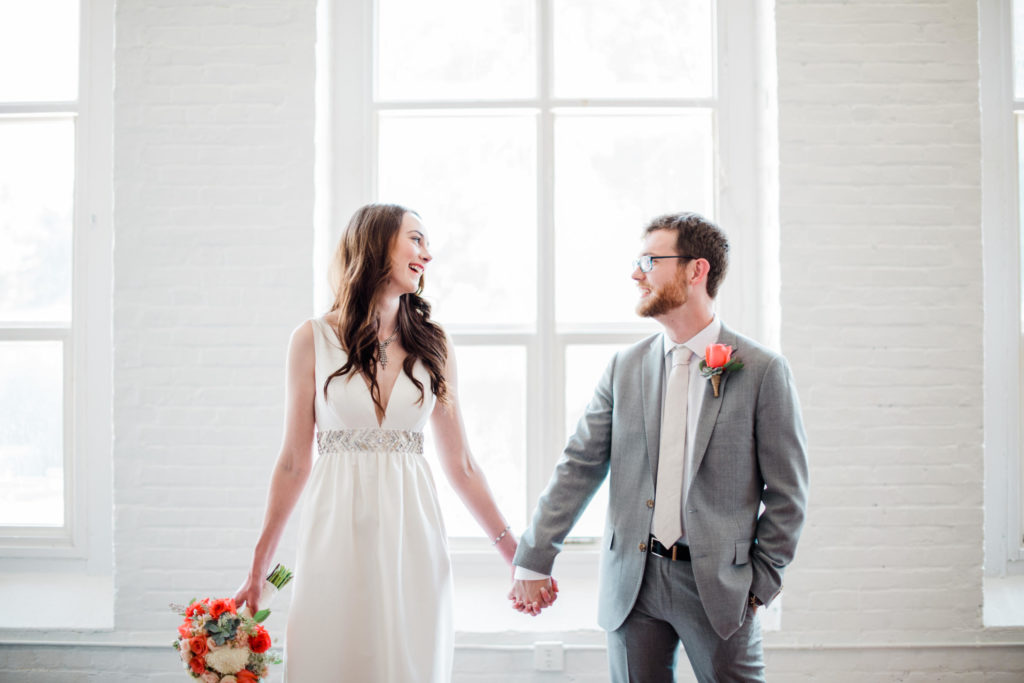 Wedding date August 1, 2015
It was love at first note for Susan Yager and James Young: The two Texans met in the music department at Trinity University in San Antonio. "I was a shy kid so I never made any moves," says James. "The closest I got was writing music for her." After graduation, James headed to the University of Louisville for his master's, but the two stayed in touch. Next, James went to the Peabody Conservatory for his doctorate. "And then I was able to pull Susan to Baltimore," he says. For the proposal, early one morning, while Susan was sleeping, James stealthily set up candles on the first floor of their home and placed tiny papers around them with lyrics from songs they'd sung to each other. Then he placed sticky love notes on everything in the house that had meaning to their relationship: a piece of art they bought together, one of the letters they exchanged while dating long distance.
They took their time with planning, looking first at a few venues in Texas before deciding they wanted to get married in their new city. They fell in love with Church & Company, which was in their Hampden neighborhood and worked perfectly with their vibe: intimate and local. The ceremony was super important to them and "we knew we wanted to have a lot of music," says Susan. They held the ceremony upstairs in the venue, which once housed a church. Then the cocktail hour was outside in a little tent in the back, while the venue space was transformed into their reception site. In keeping with their "neighborhood vibe," Café Cito catered the wedding: a taco bar, Mexican wedding cookies, and great coffee. It was a perfect Texas-meets-Baltimore representation, including bottles of Shiner Bock and Flying Dog. Center Cut brought big, beautiful doughnuts—a favorite included a custom tres leches—and the Day of the Dead cake topper came from Milagro on The Avenue.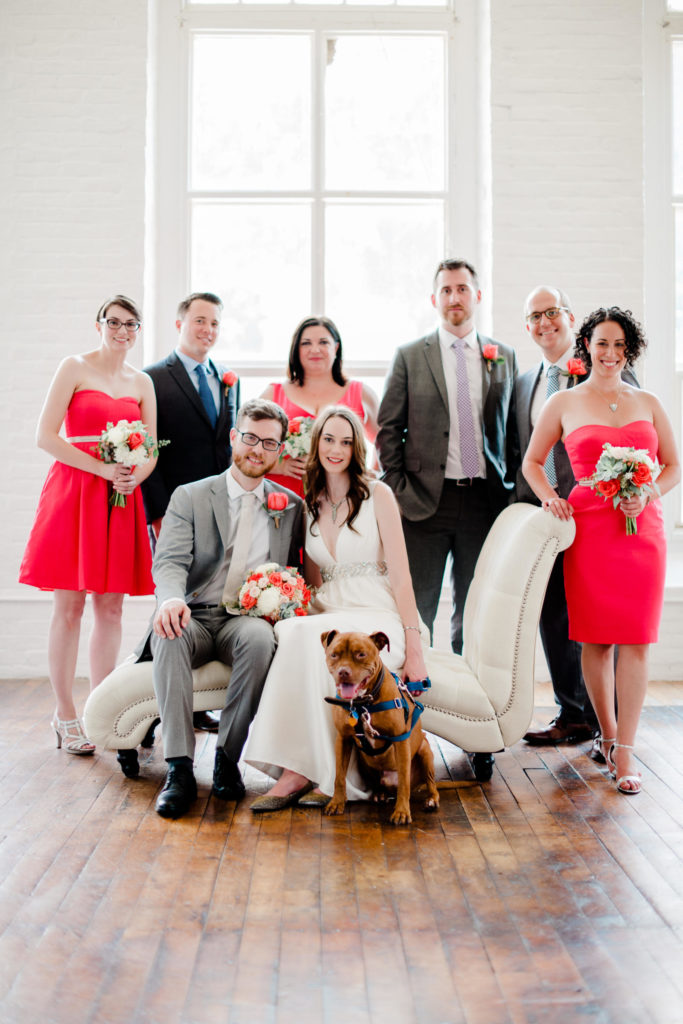 The wedding day, for James, wasn't about a specific moment, but rather the day as a whole. "It's one big feeling," he says. "It's like thinking back on a song or a piece of music you like. You don't think of a lyric or a word or a melody, but the sound of it."
BRIDESMAIDS J. Crew DESSERT Center Cut Doughnuts CATERER Café Cito FLOWERS Flowers & Fancies GROOM J. Crew HONEYMOON Cancun, Mexico LOCATION Church & Company MUSIC Choir gathered by Doug Buchanan, director of music ministries at St. David's Episcopal Church OFFICIANT  Ray Bagby REHEARSAL DINNER Woodberry Kitchen RENTALS Loane Bros. Inc. STATIONERY  Jenifer Sirkis Designs TENT & LIGHTING Loane Bros. Inc. TRANSPORTATION FreedomCar WEDDING DRESS J.Crew WEDDING PLANNER Celebrations Event Management & Design