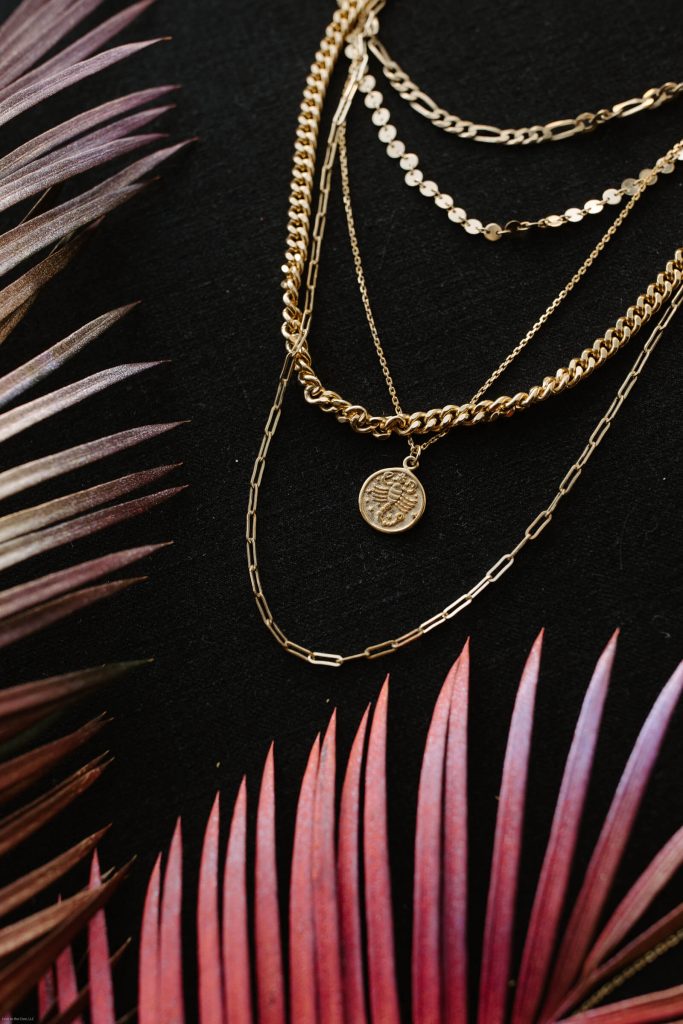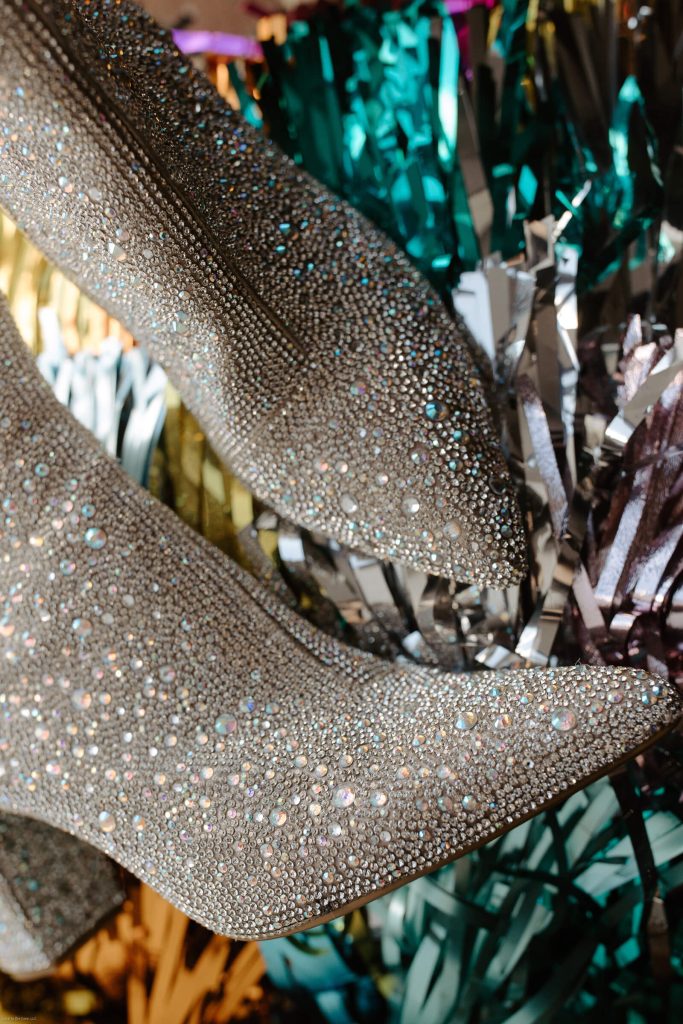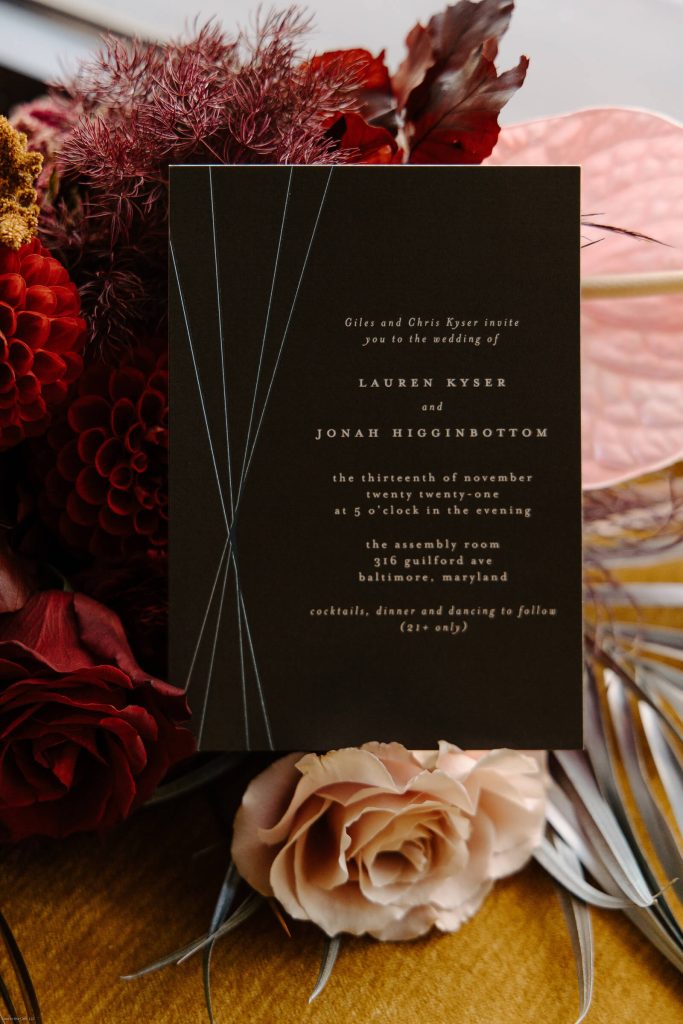 Occupations Lauren is a shop manager at Wild Roots Apothecary in Sperryville, VA; Jonah is in advertising operations for Vox Media
Wedding date November 13, 2021
Number of Attendees 85
Number of Attendants Eight (four bridesmaids, Lauren's best friends since high school, and four groomsmen including Jonah's brothers and brother-in-law)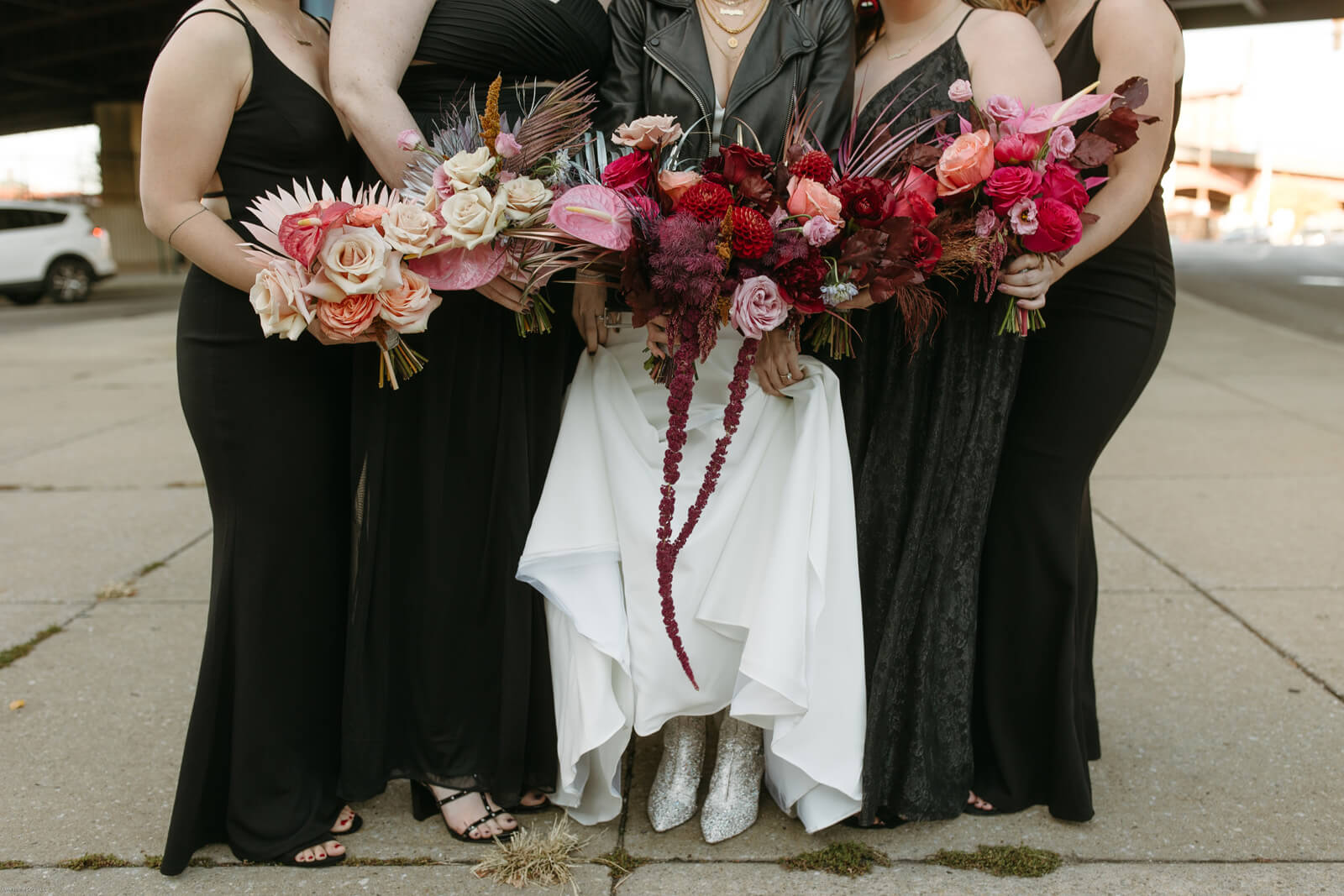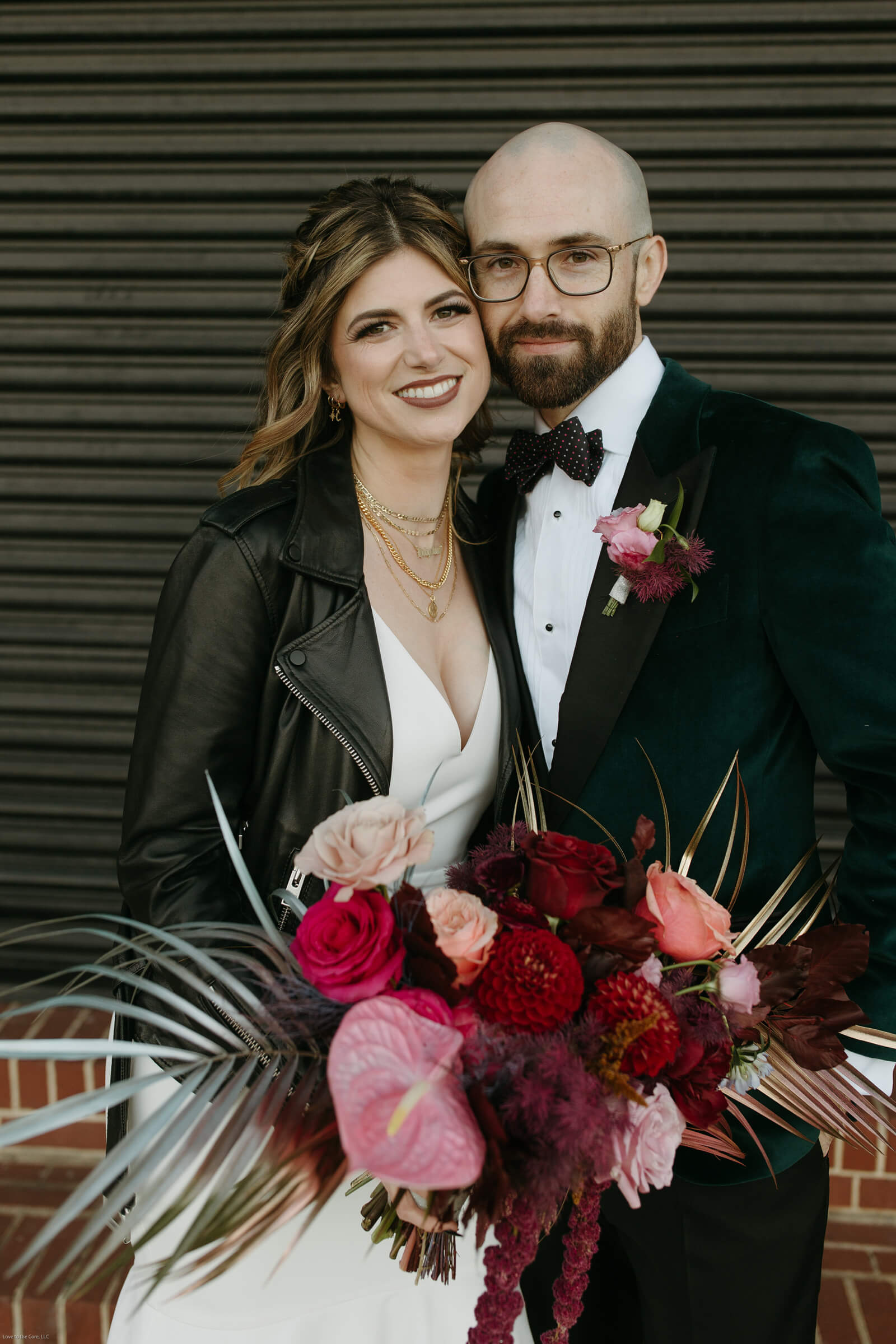 How You Met We met in 2006 through Community Theater in Manassas.
The Engagement In 2019, we took a trip to Italy, and Jonah proposed in a garden outside the Capitoline Museum in the heart of Rome. It was dreamy and romantic—very private, very intimate, very unexpected. It had rained all day and while we were in the garden, the sun came out and gave us a beautiful sunset.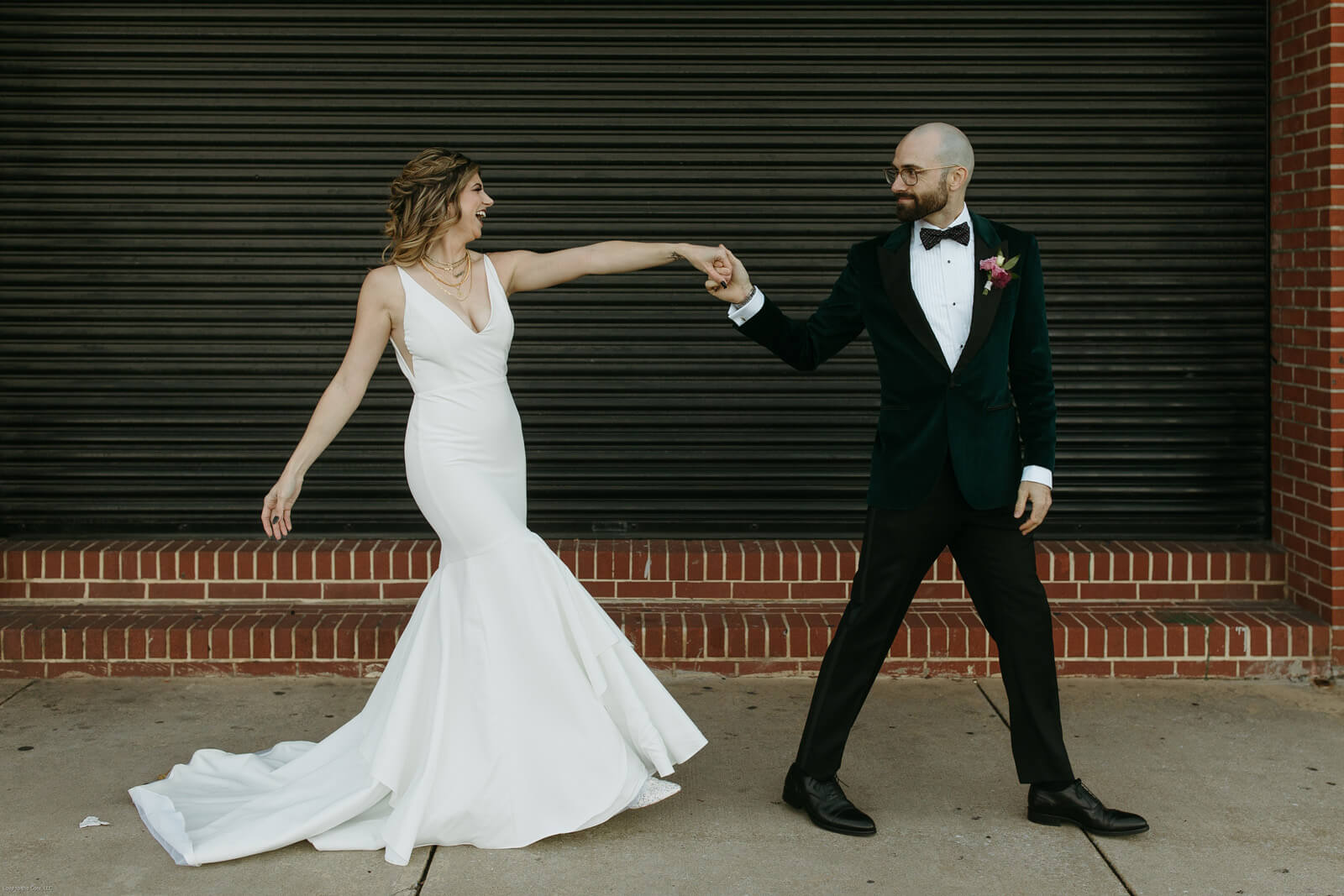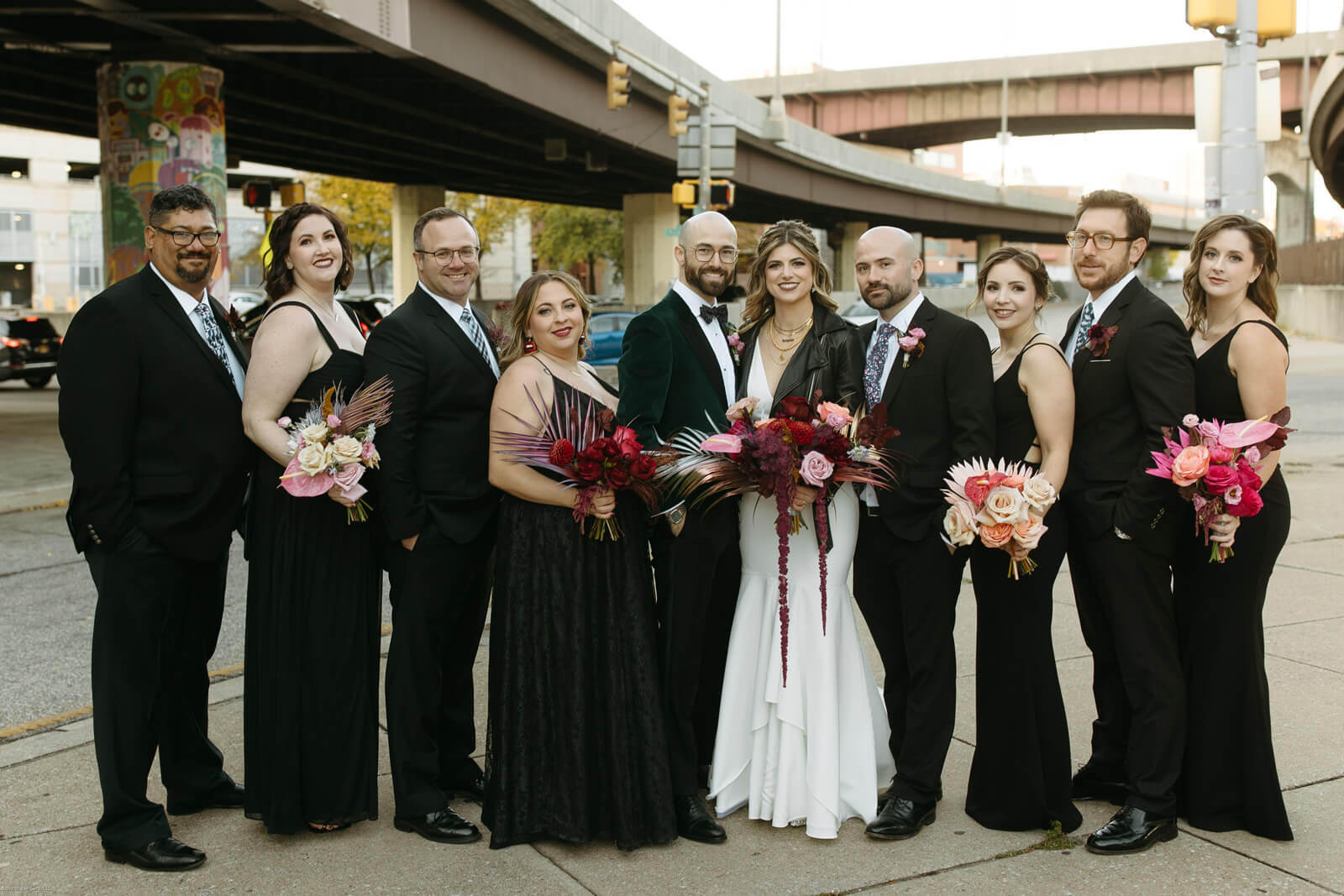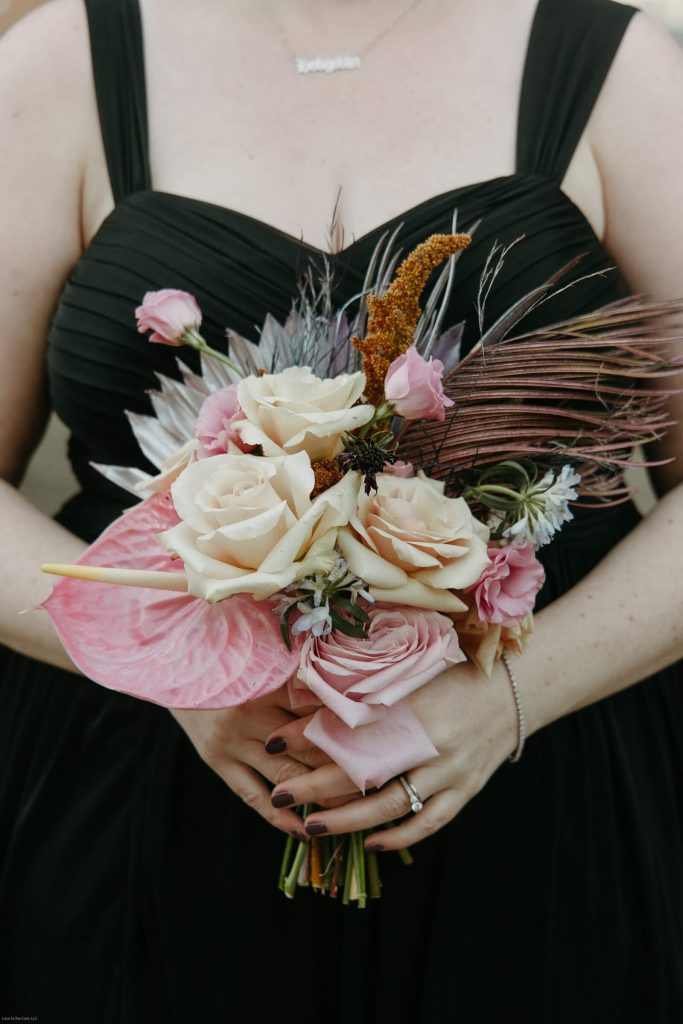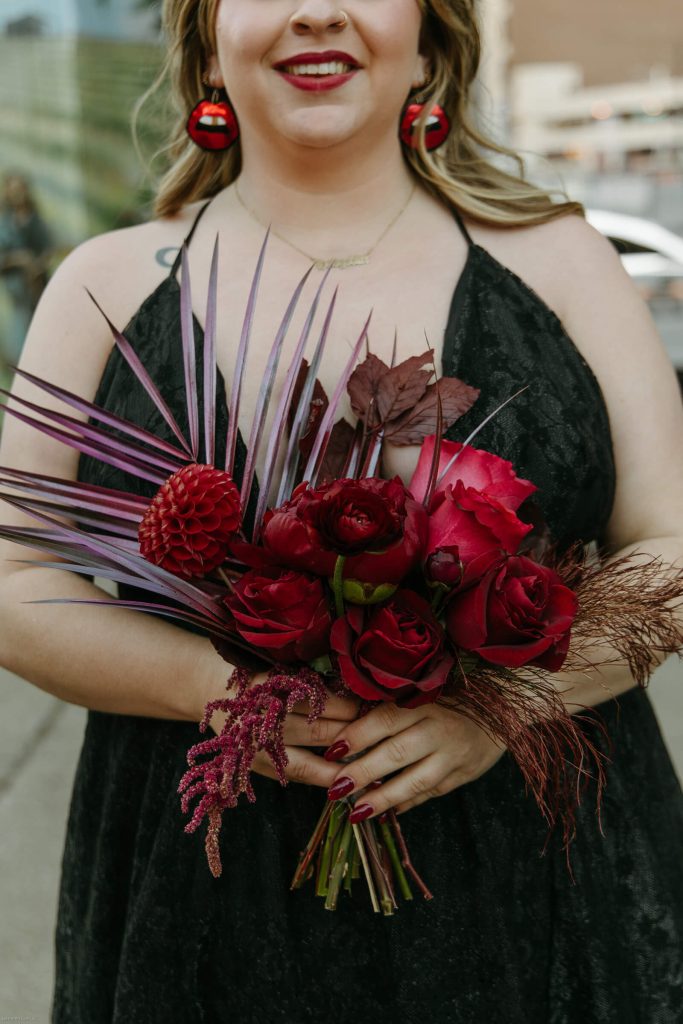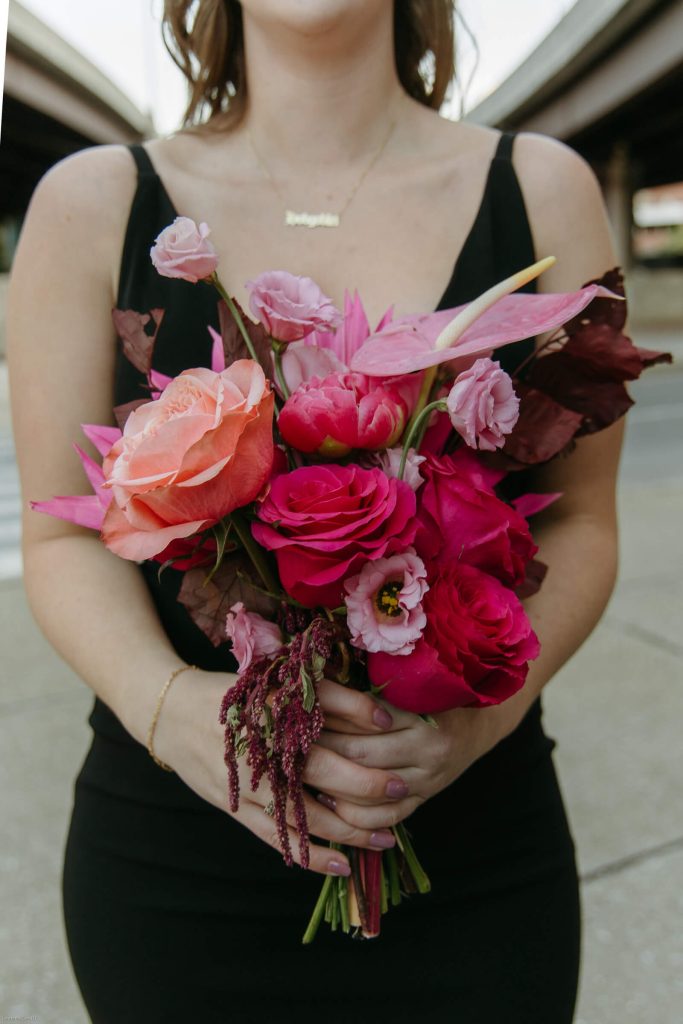 Wedding Design Inspiration If you could extract all the colors, sparkle, and sequins from a Kesha song, plus some deep, dark rock and roll vibes . . . and add a lot of confetti.
What Was Unique and Special About Your Wedding Day Instead of a traditional ceremony, we opted for a Handfasting—an ancient Celtic ritual in which the hands are tied together to symbolize the binding of two lives—with more personalized vows and a reading about love and soulmates from an ancient Greek text—Plato's Symposium. (We took ancient Greek in college together.  Nerds.)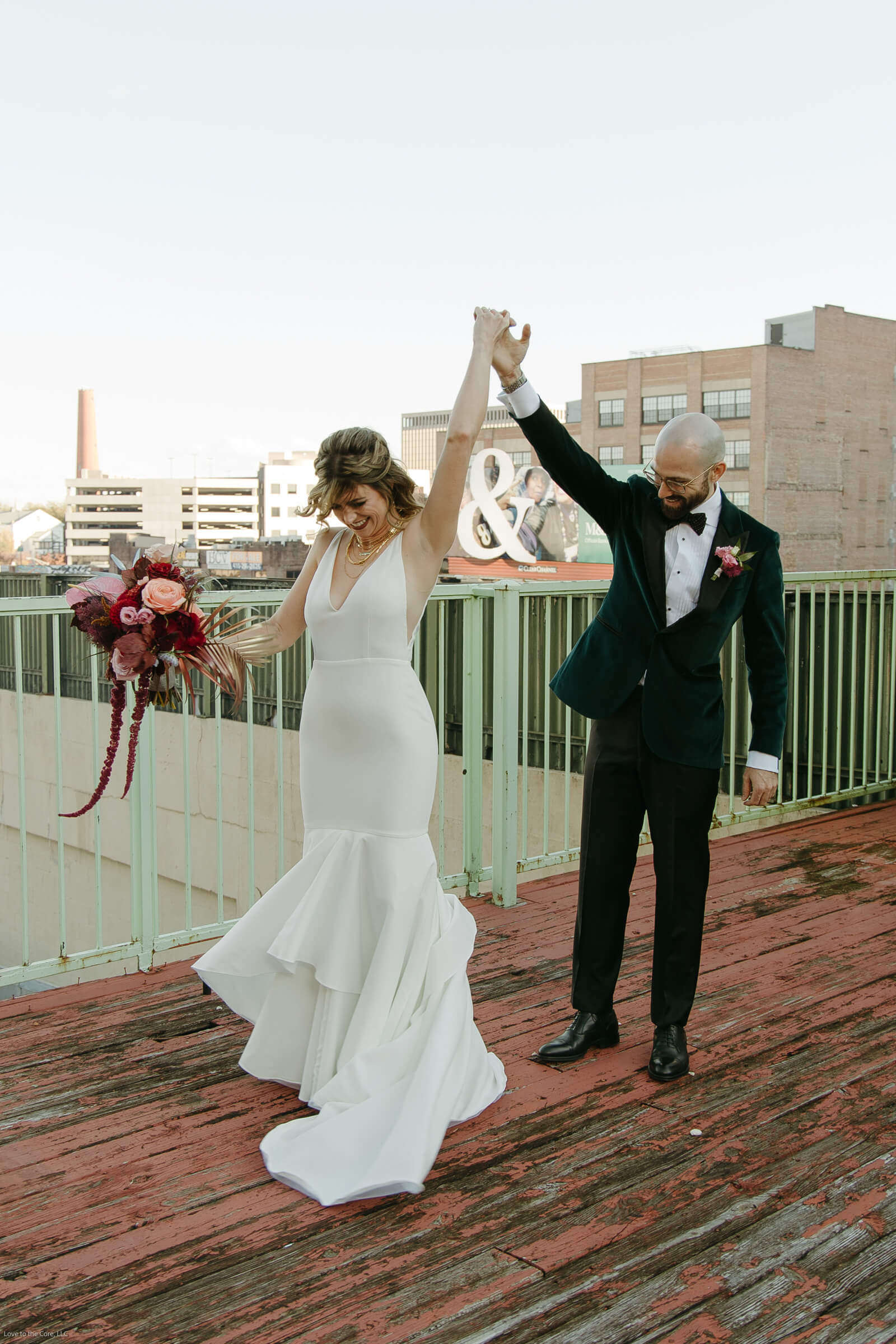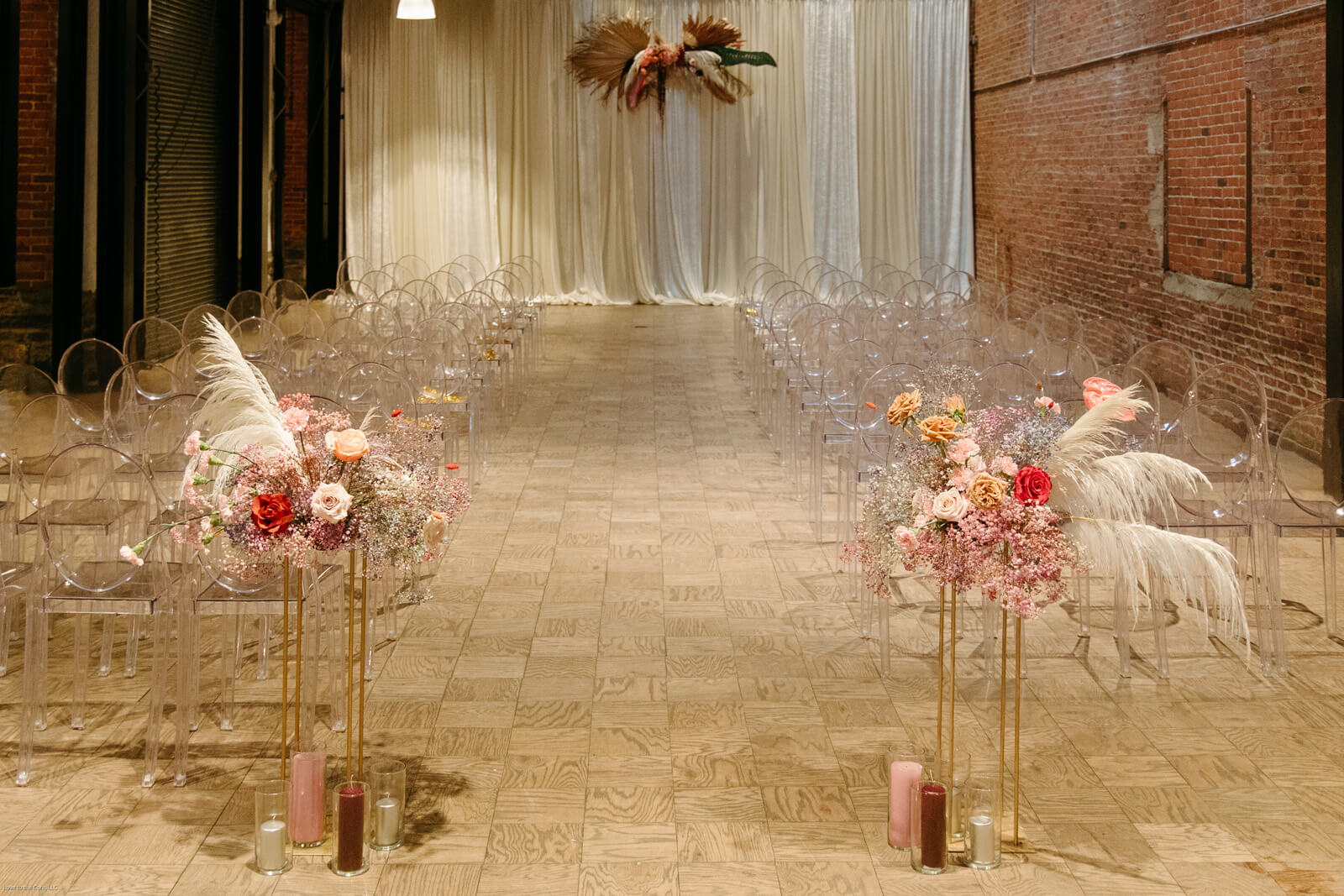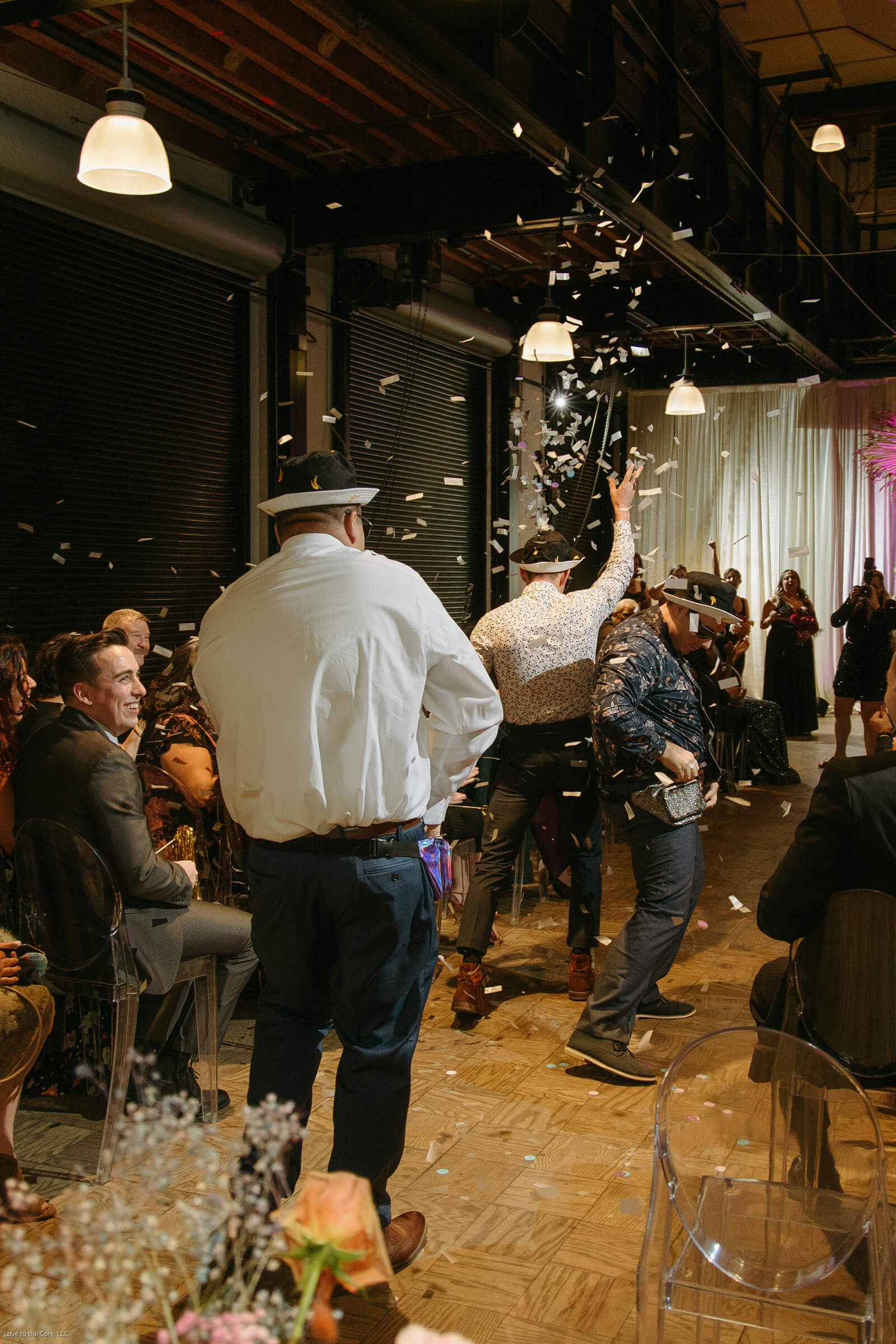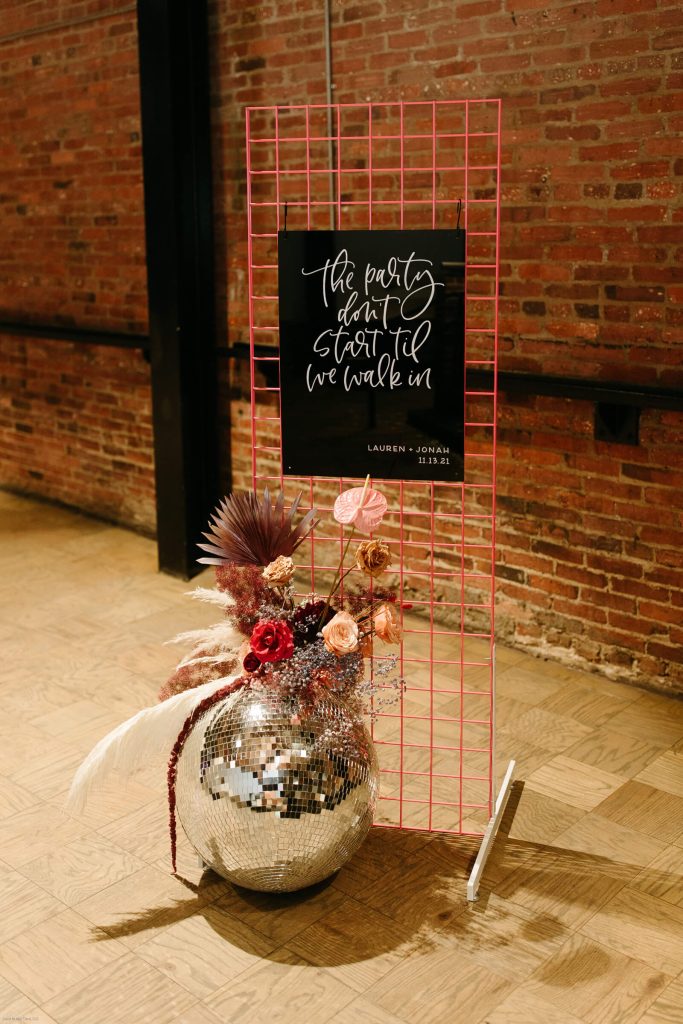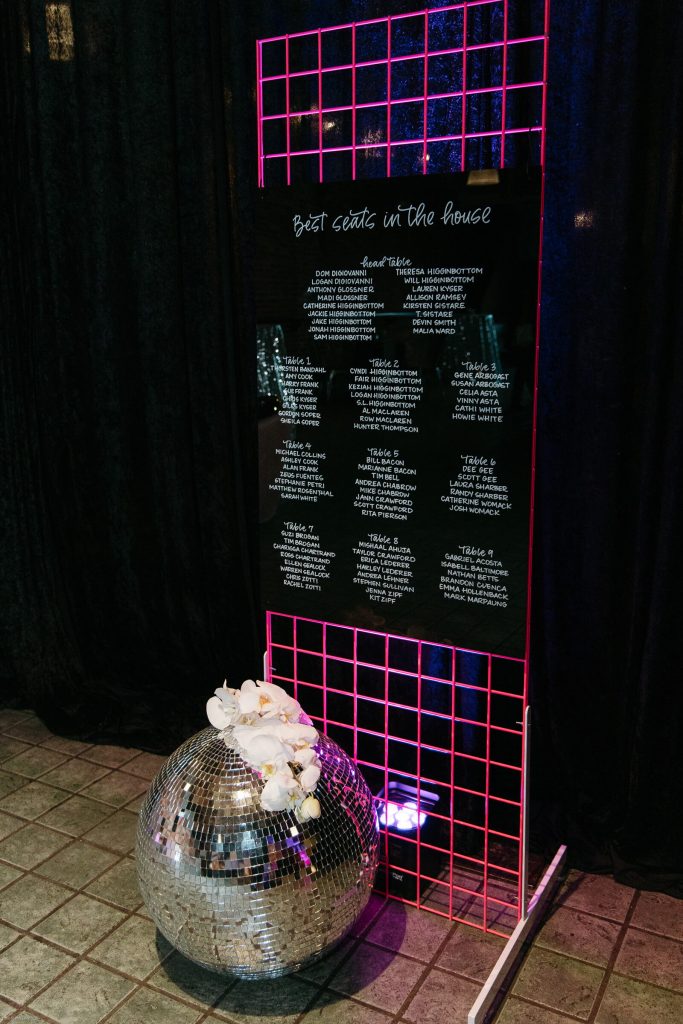 Favorite Details We loved everything: the flowers, lighting, decor, food, music. Every detail was perfect.
Instead of Flower Girls, we had "Confetti Boyz." Grown men in banana bucket hats that threw confetti before Lauren walked down the aisle. They practiced all morning and nailed their performance; it was definitely a crowd pleaser.
Our "That's Amore" Neon Sign that hung in our sitting area was really special, too—a little homage to our Rome engagement and our love of pasta. We also chose to use a Kesha record as our guestbook. Both are such fun mementos from a fantastic party!
The confetti drop on the dance floor was also pretty rad!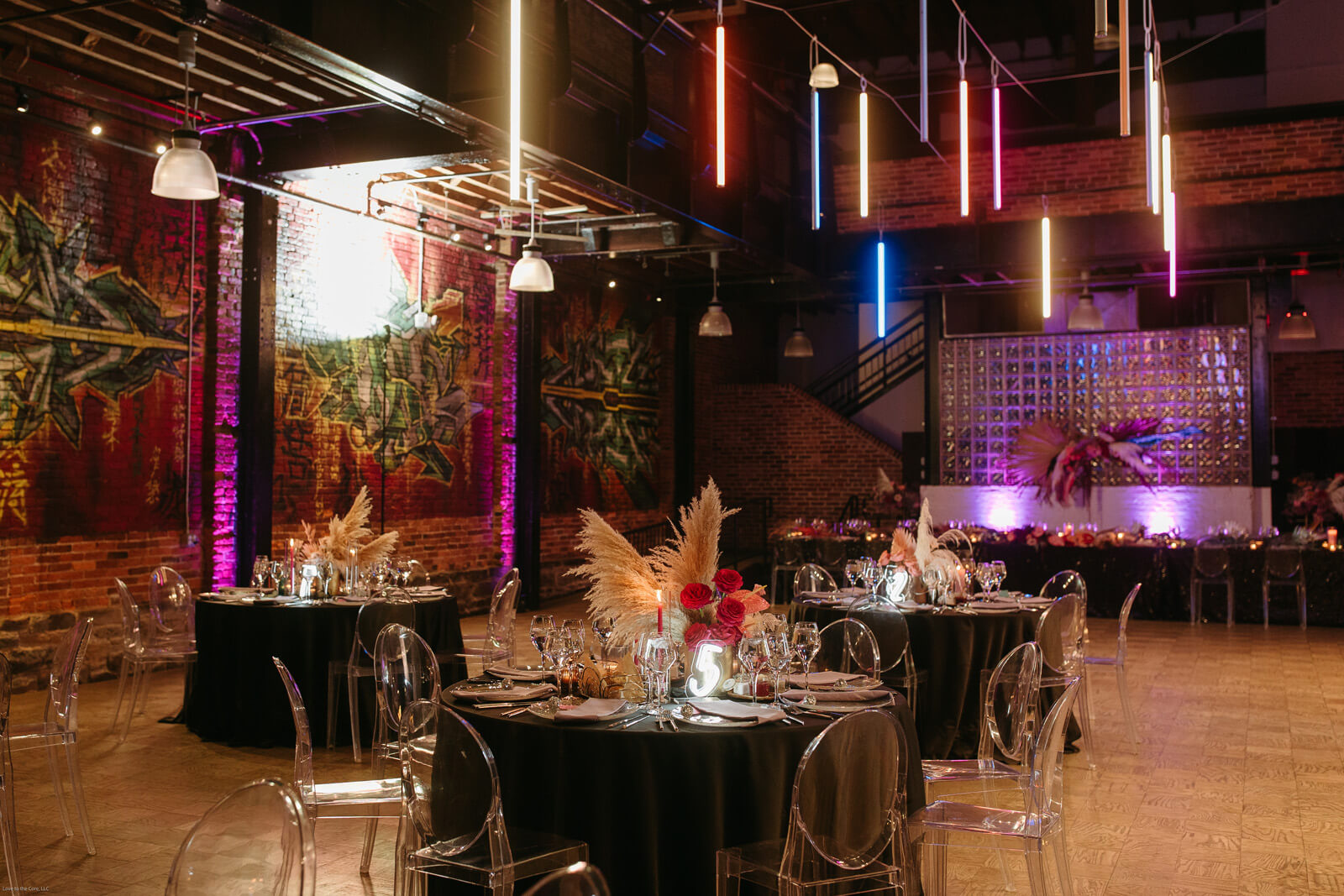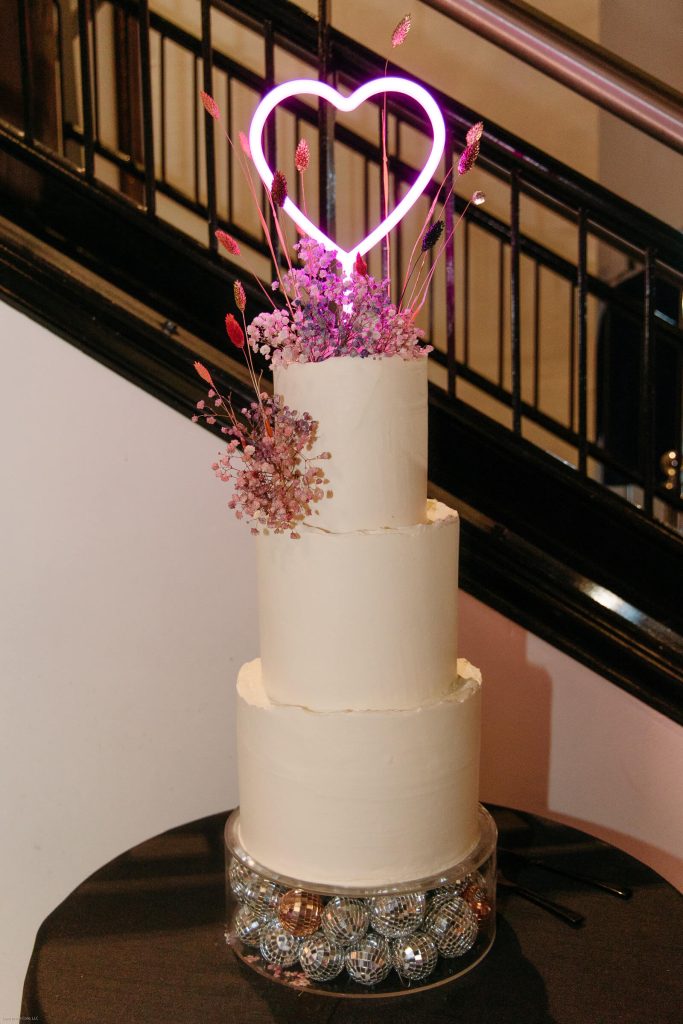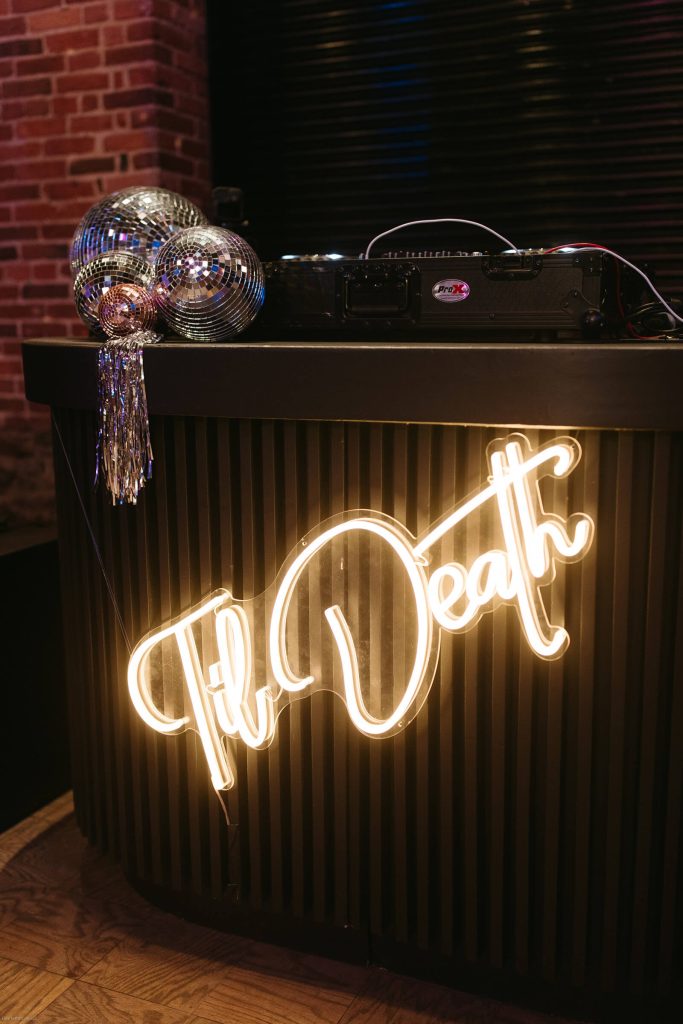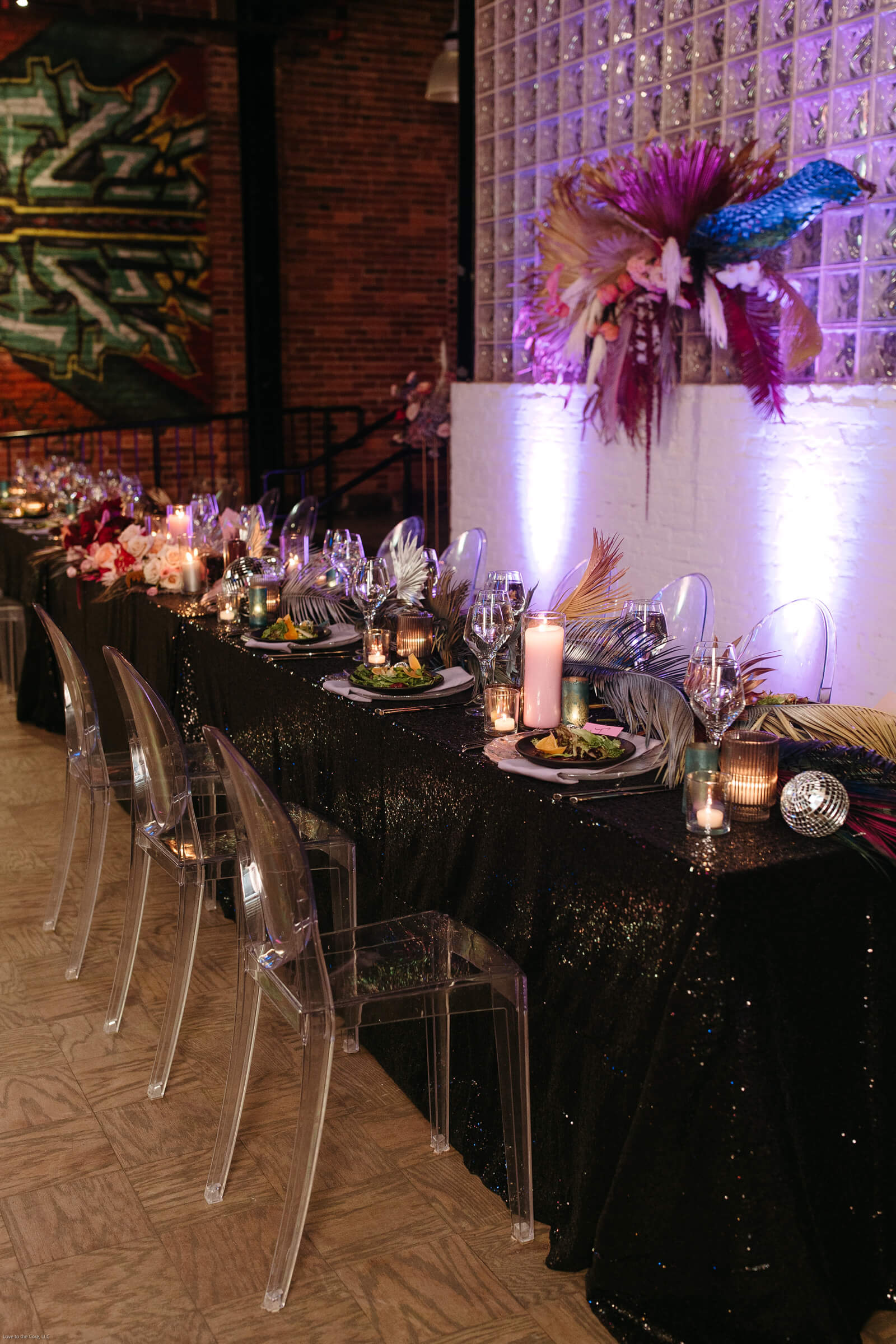 Piece of Advice Hire an event coordinator/wedding planner. Anna and Jordan at the Otherside Creatives made this day absolutely perfect, and if there were hiccups or strange happenings, we weren't aware. They kept us relaxed, organized, and on budget and encouraged us to be creative and do exactly what we dreamed of for our day. Not to mention, they added in all of their creativity and inspiration and brilliant ideas as well—we couldn't have done this without them.