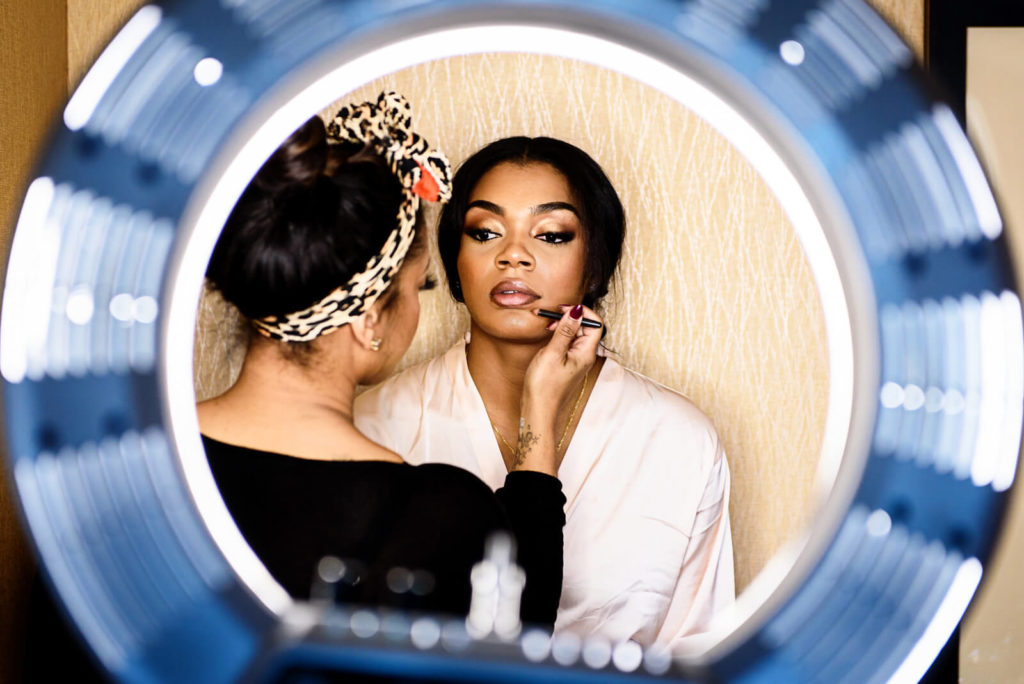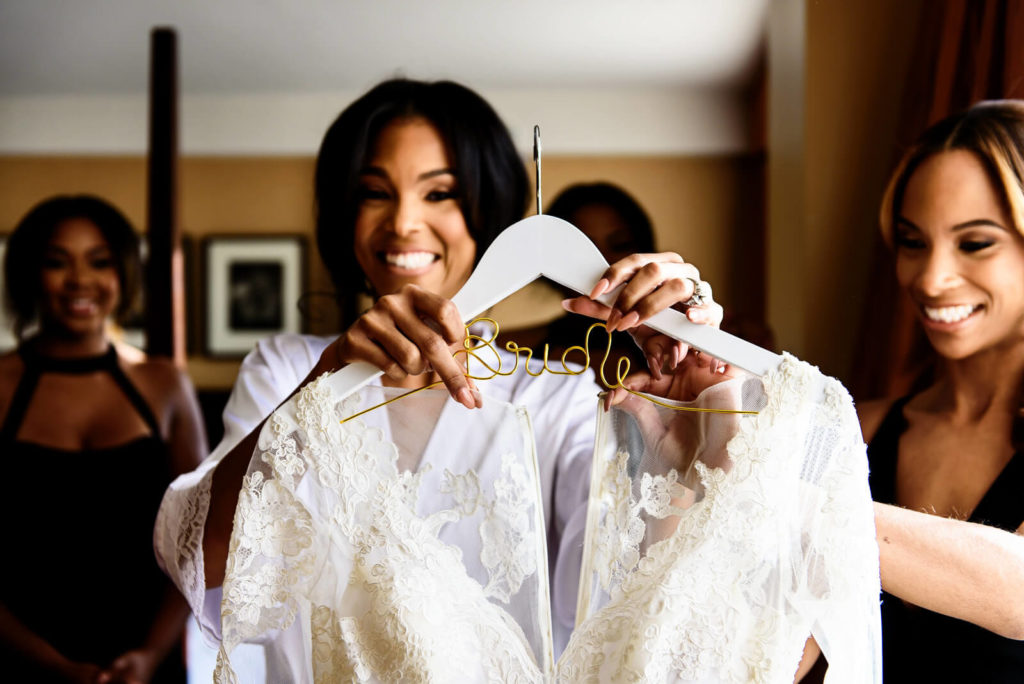 Occupations Taylor is associate attorney at Reed Smith LLP; Chris is an investment fund manager at Blueprint Local
Wedding date November 17, 2018 
Number of Attendees 180  
Number of Attendants 21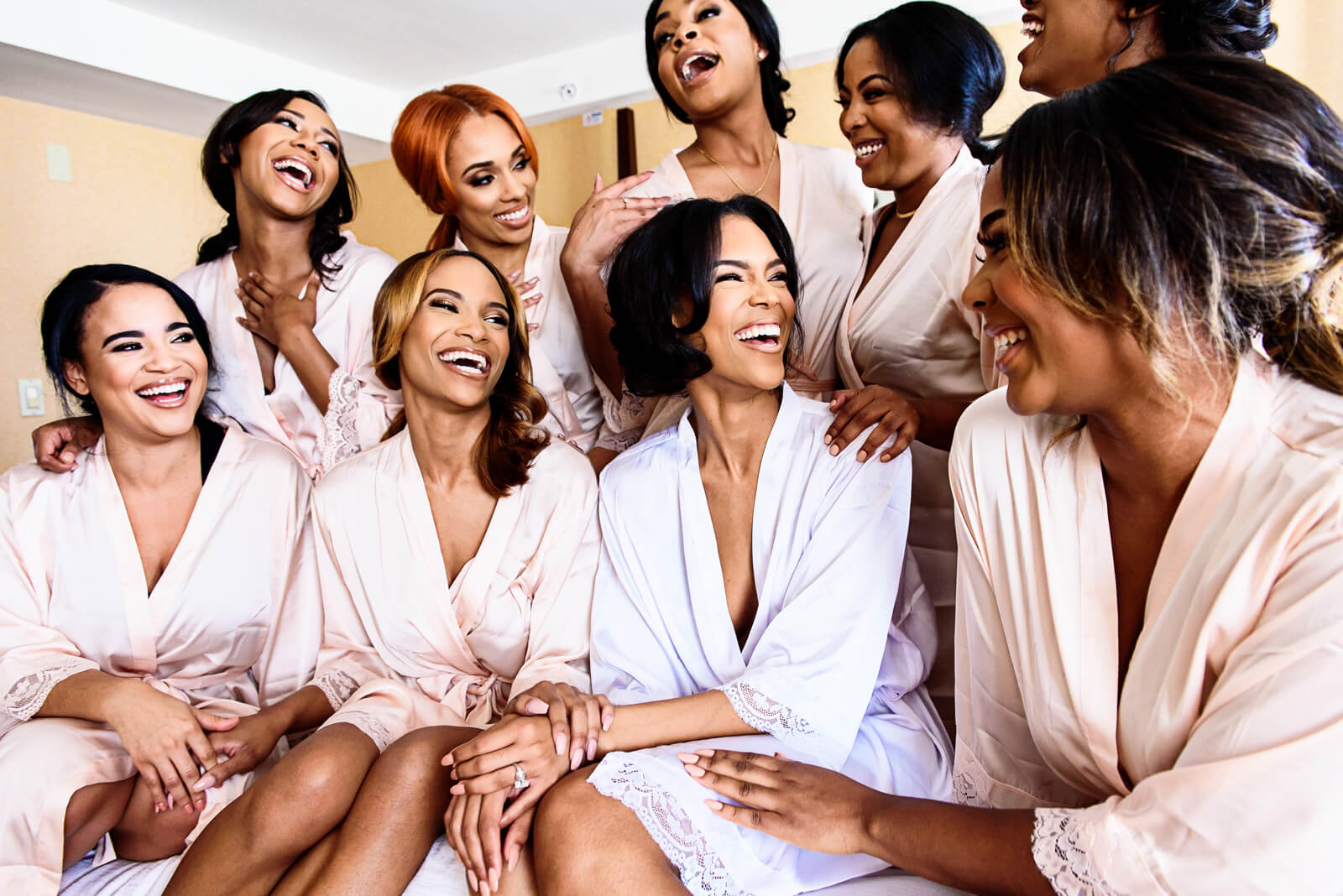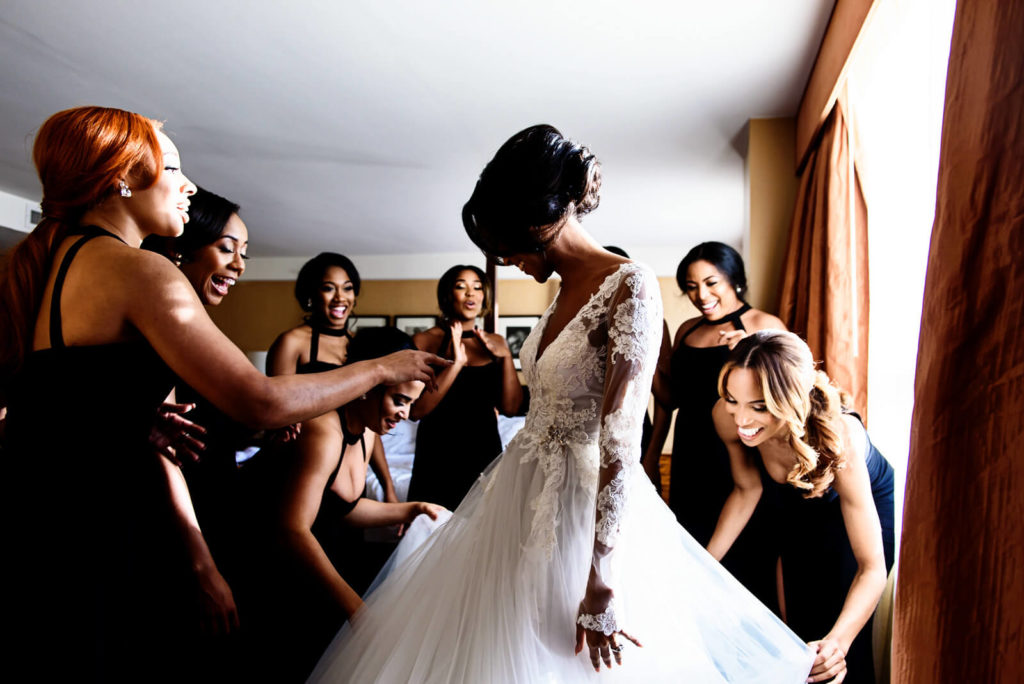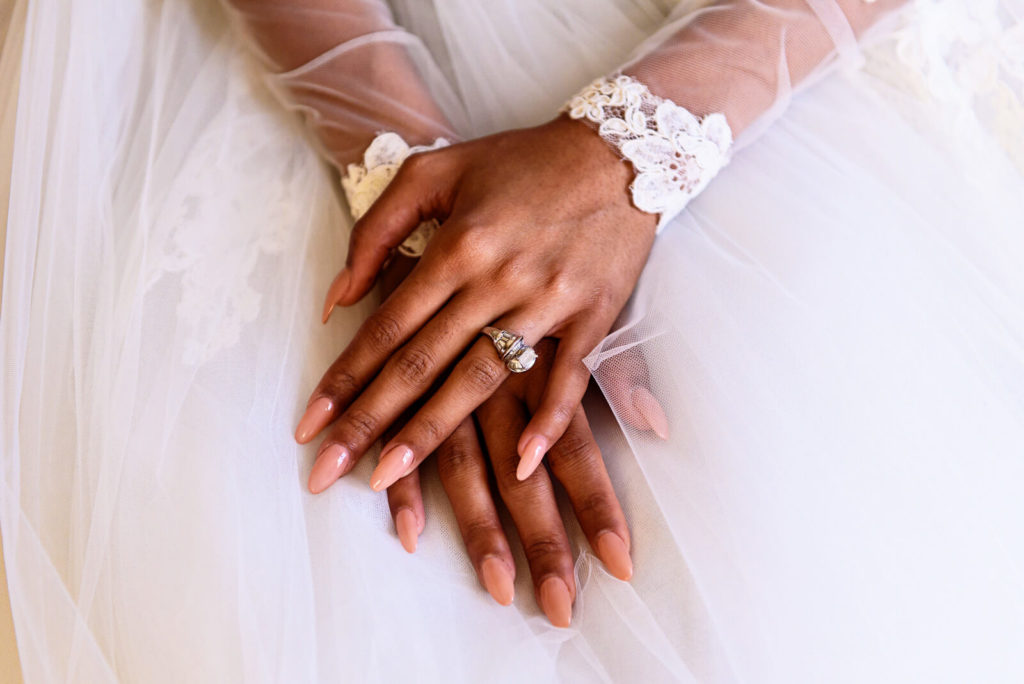 How You Met Chris: The first time, I saw Taylor was on the campus of Howard University. She didn't see me, but I'm glad I got to see her again a few weeks later. We officially met in Atlanta. We were both attending an event called The Atlanta Greek Picnic. She was with her sorority sisters of Alpha Kappa Alpha, and I was with my fraternity brothers of Kappa Alpha Psi. She was just as beautiful as I remembered. When we met, Taylor was attempting to lead her sorority sisters and my friends in a game despite the commotion of the event. I remember admiring her focus, diligence, and grace from a distance, so I decided to sit with her, distract her, and talk with her as she coordinated activities. Taylor: Chris was cool and confident; I was instantly attracted to him not only for his handsome looks but his genuine spirit. We talked for hours and had a great time getting to know each other. We made sure that we spoke the next day and the next day. Our plan is for us to never stop talking.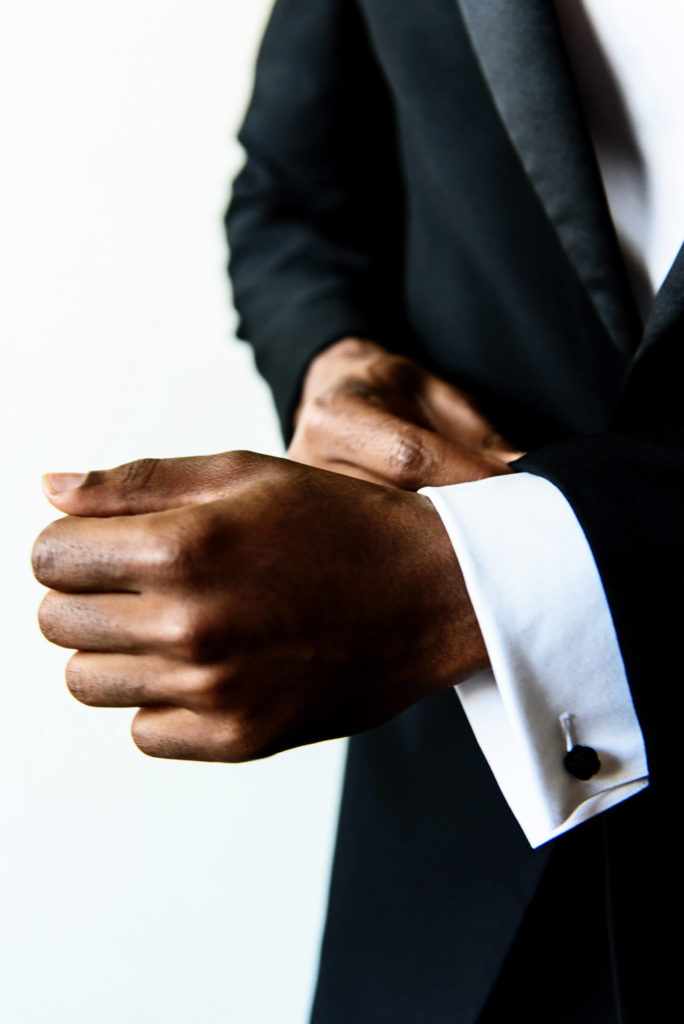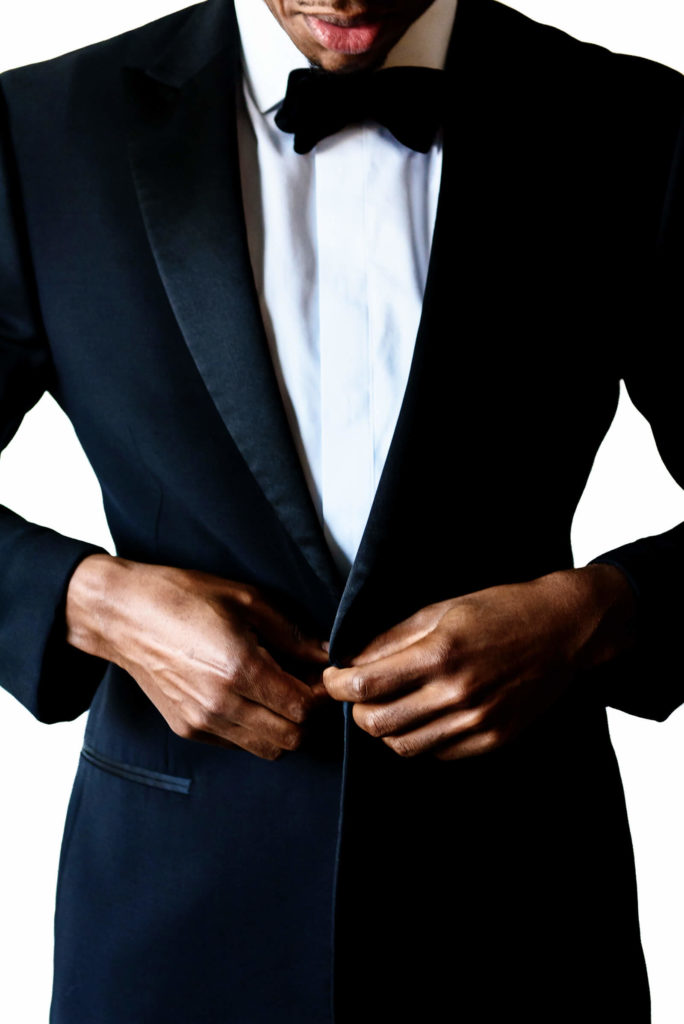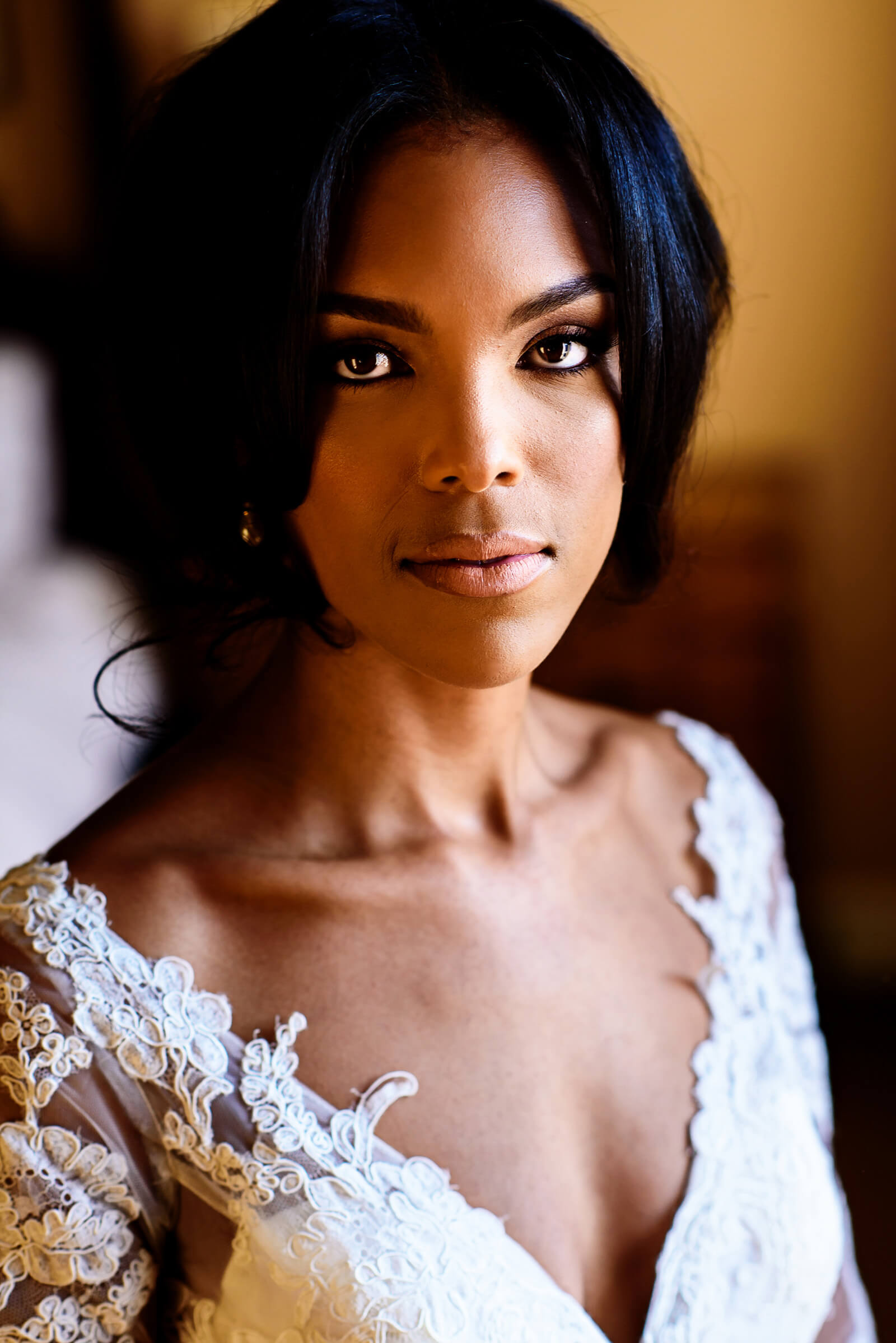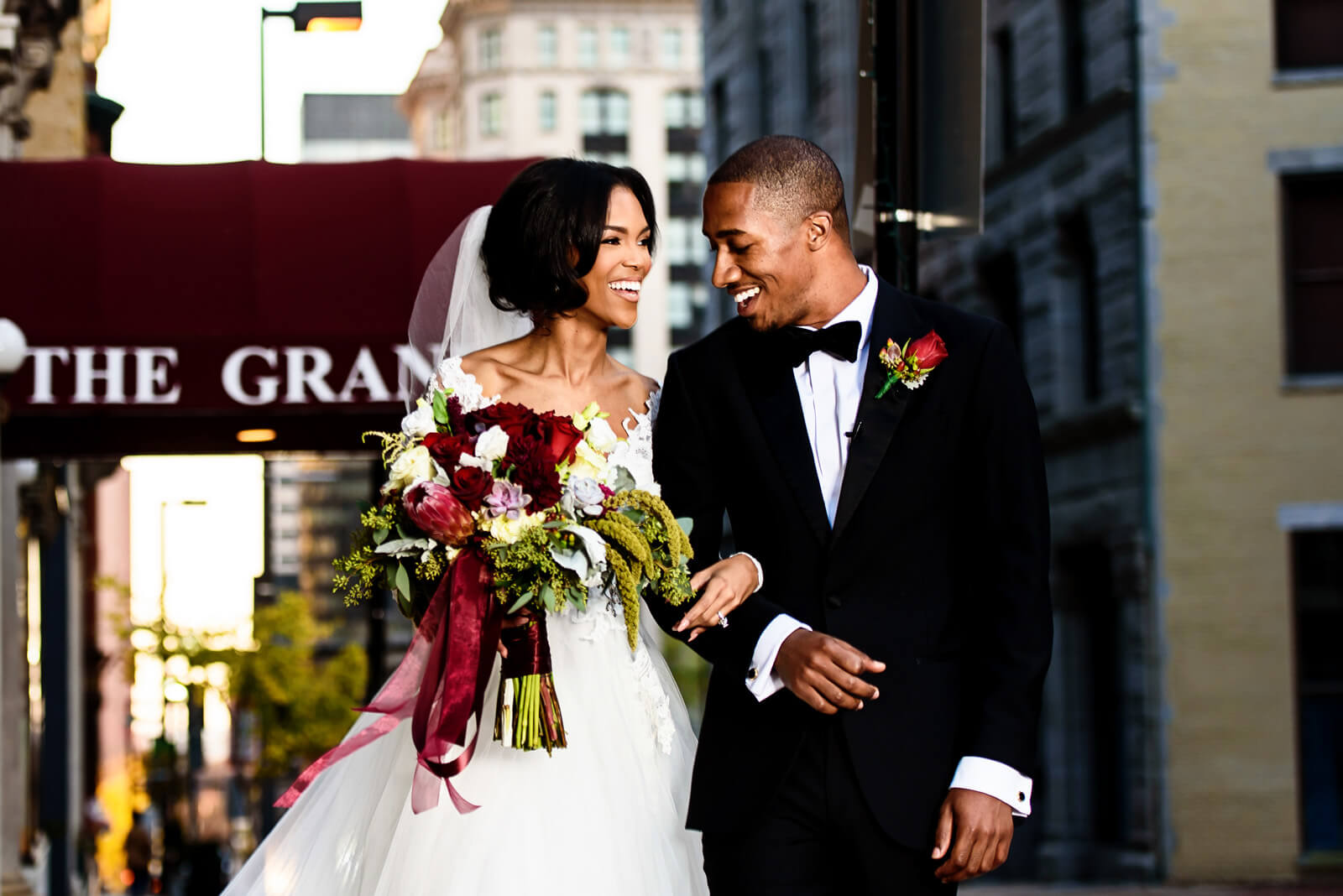 The Engagement On the day of our engagement, Chris had planned to take me out on a "back-to-school" date the weekend before my second year of law school began. We had lunch at my favorite restaurant in Georgetown, went sailing across the Potomac River, and had dinner on the waterfront. Afterward, we went back to his place to chill and eat ice cream. I was making dessert in the kitchen when Chris sends a balloon downstairs with a note saying, "Come upstairs." I walked upstairs into his room, filled with white balloons, lights, and 31 floating balloons. The 31 balloons represented how many months we had been together, and each balloon had a picture of us with a personalized note from Chris. I'm reading the notes and turn around to find Chris on one knee. It was the best moment ever.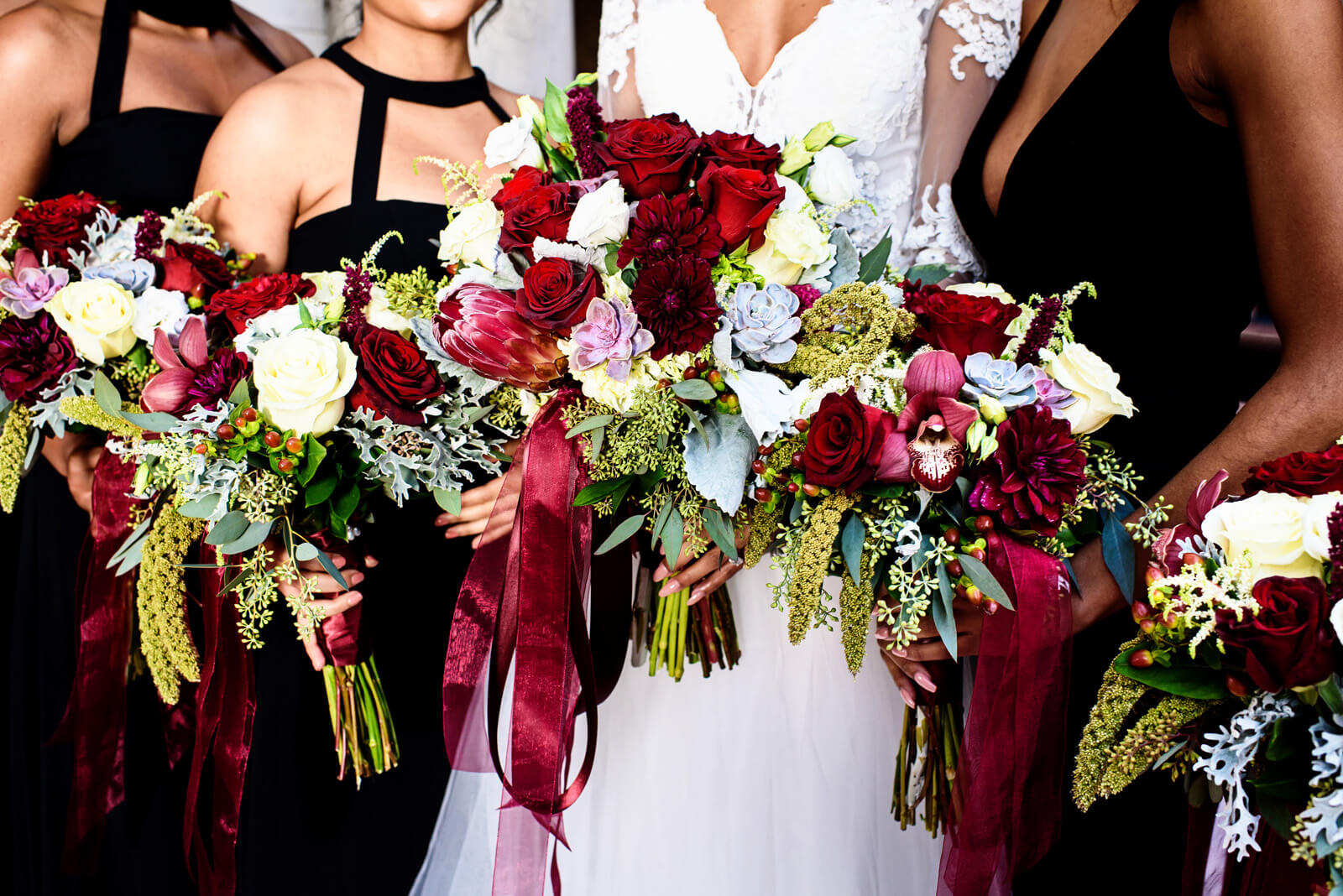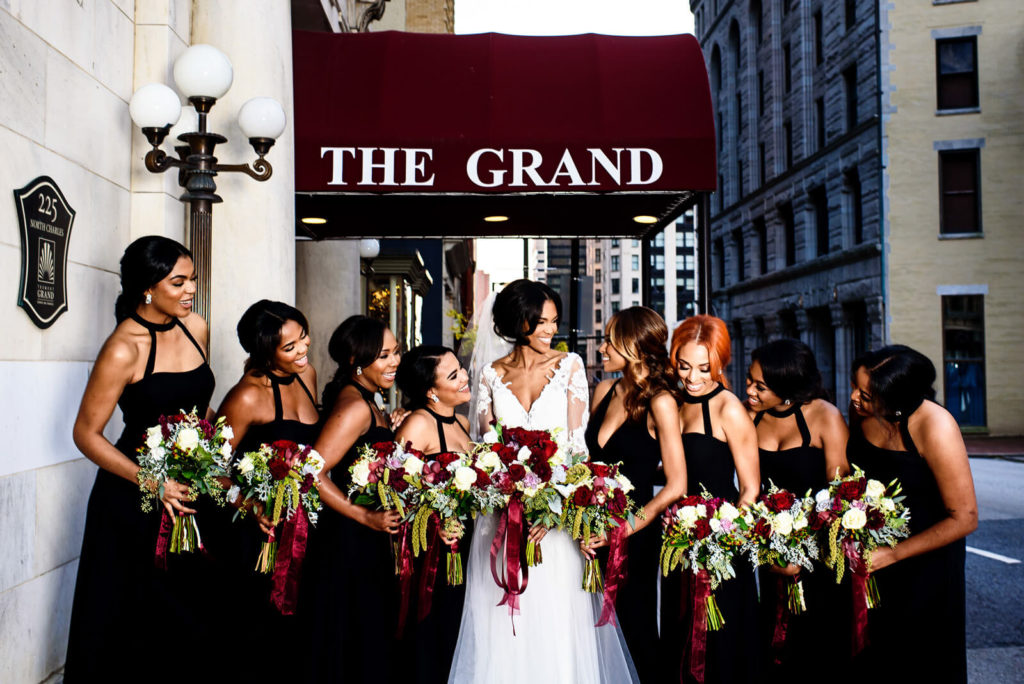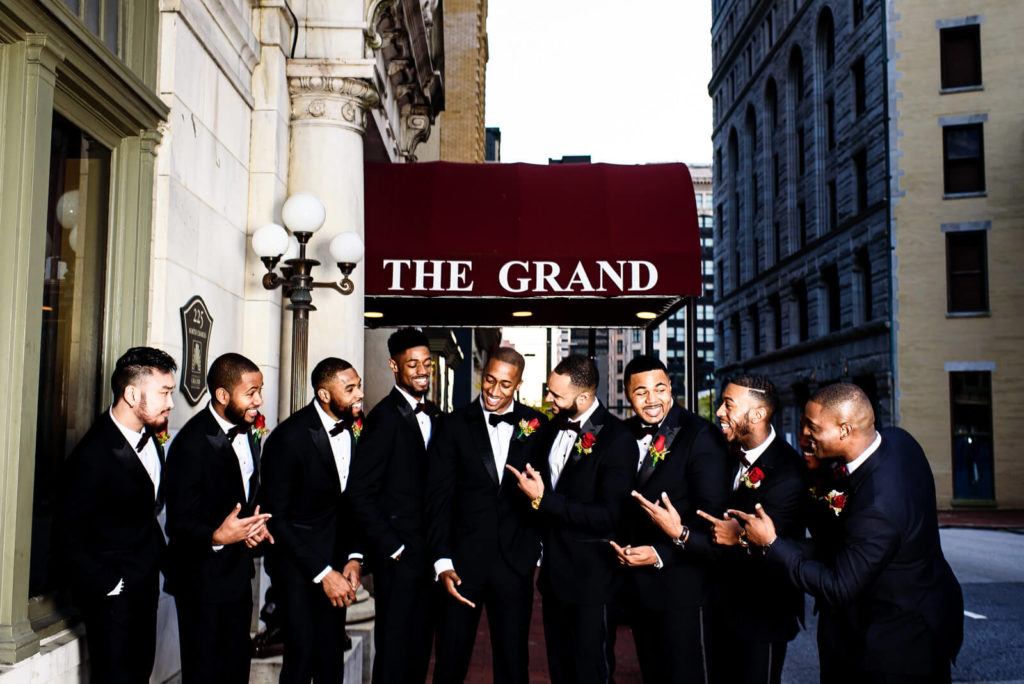 Wedding Design Inspiration Enchanted Garden. Romantic, whimsical, and elegant.
What Was Unique and Special About Your Wedding Day It is so hard to choose one unique and special thing about our wedding day because the whole day was magical. We loved the decor from the floral arrangements to the marble architecture at the historic Grand Baltimore.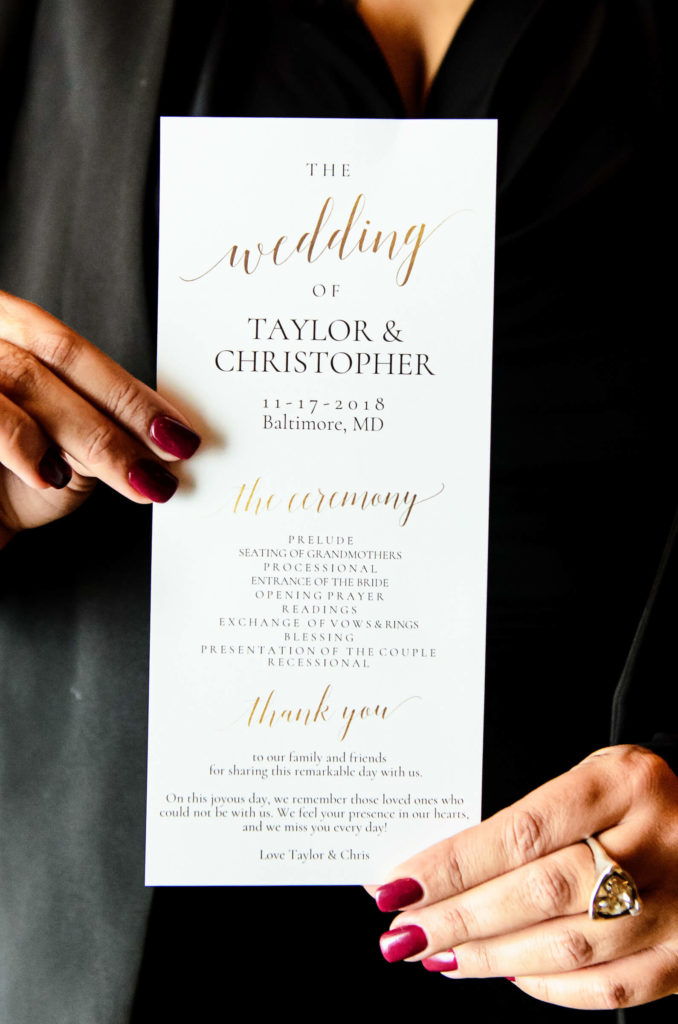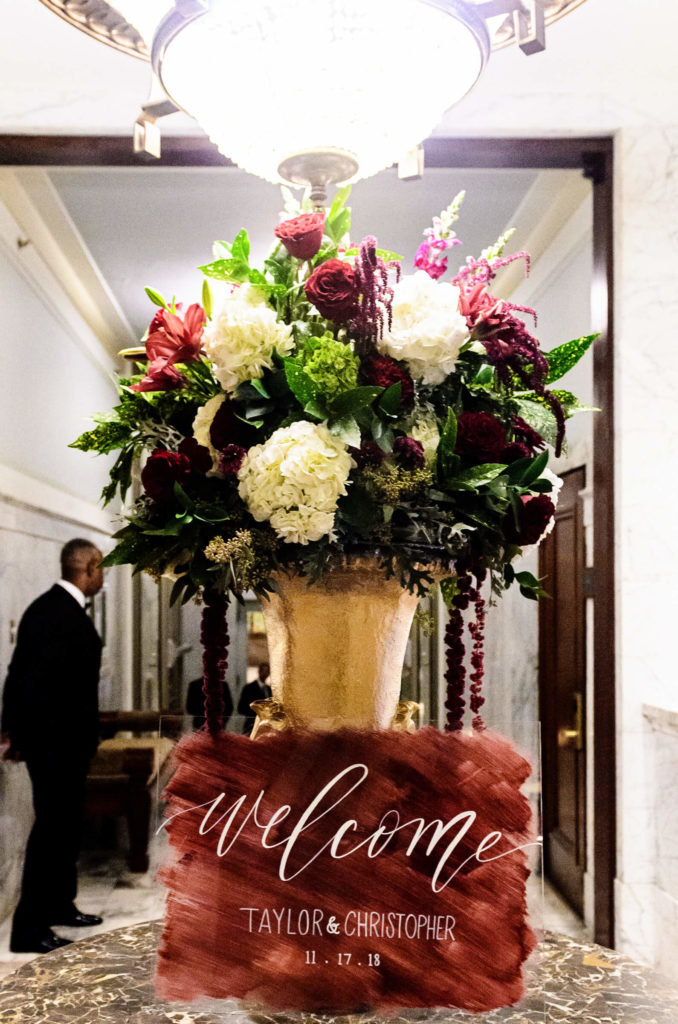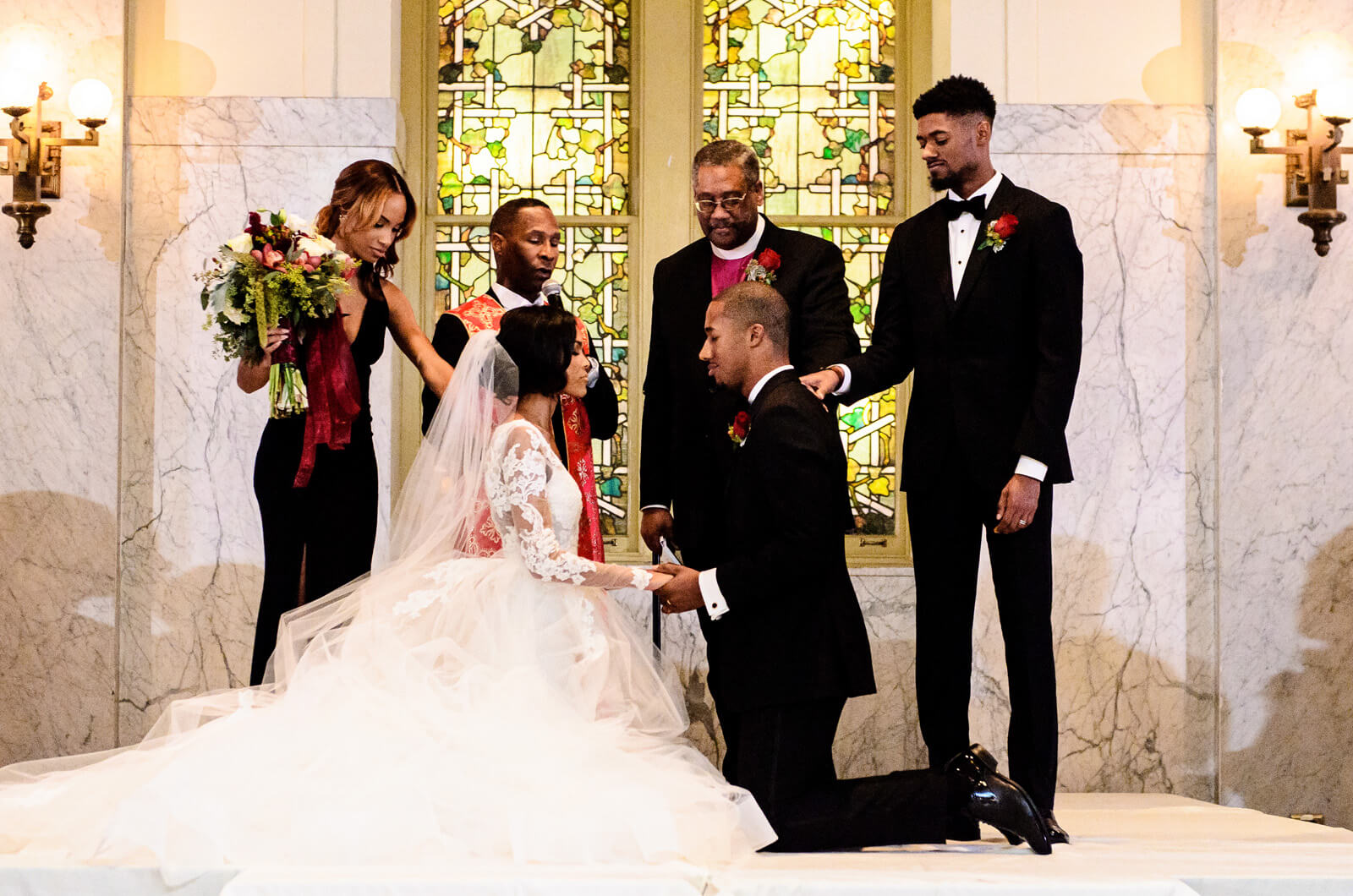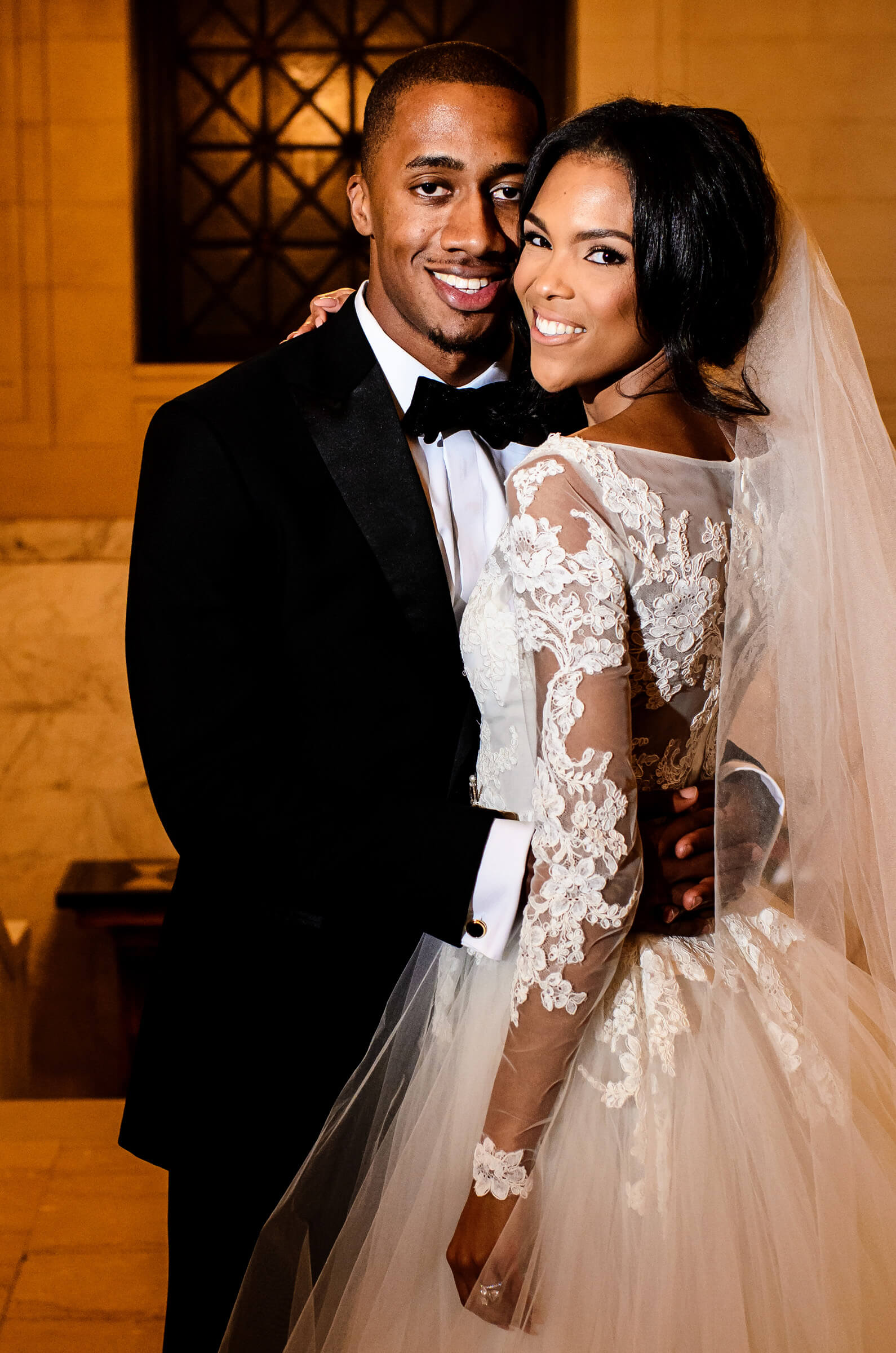 Favorite Details: 
• Implementing new and old themes for our wedding. I wore my mother's wedding earrings and used the same ring pillow my father and mother had at their wedding. I hope I can pass down those traditions to our children.
• I loved our acrylic invitations. It set the tone for our wedding, and we implemented acrylic themes in the decor for the reception.
• I LOVED my ceremony dress and loved that Chris and I changed for the reception.
• The theme of our wedding was an enchanted garden. We wanted the vibe to be romantic, whimsical, and elegant. Incorporating fall colors like merlot and sage green with gold as the accent color was perfection. I loved how we implemented greenery in each room. We had greenery in the centerpieces, draped down the staircases with candlelight accents, and magnolia place cards that guest could take home as a party favor.
• Chris loved the wrapped dance floor. We decided to cover the dance floor in merlot with a gold monogram of our initials. We used the same monogram that was on our invitations, so everything was connected.
• We loved incorporating live music and a DJ for our wedding. We had a cello player and musicians and singers for the ceremony, and a live band for the cocktail hour. The DJ was amazing at the reception! The reception was a huge party that went over an hour because we were having so much fun.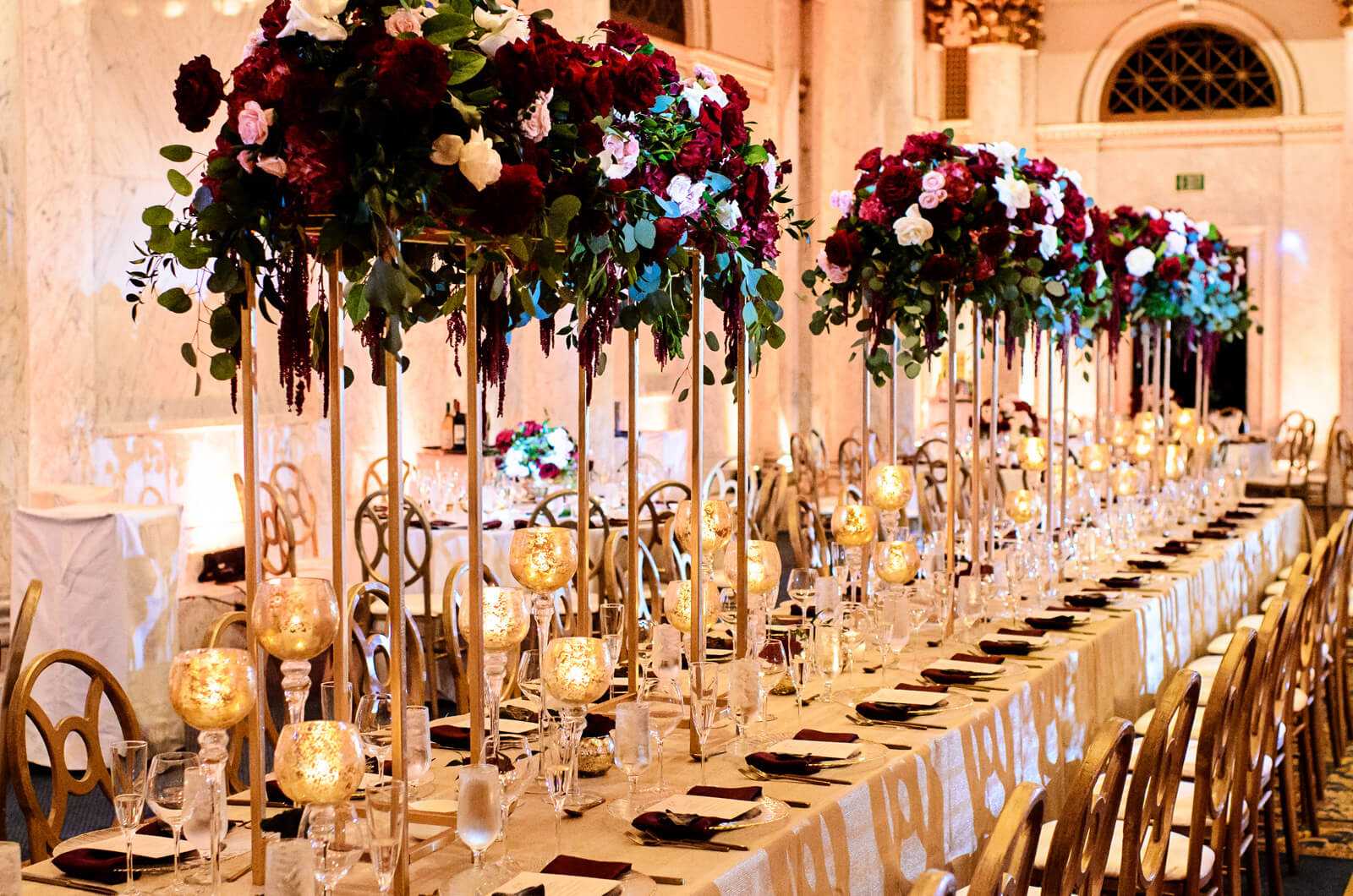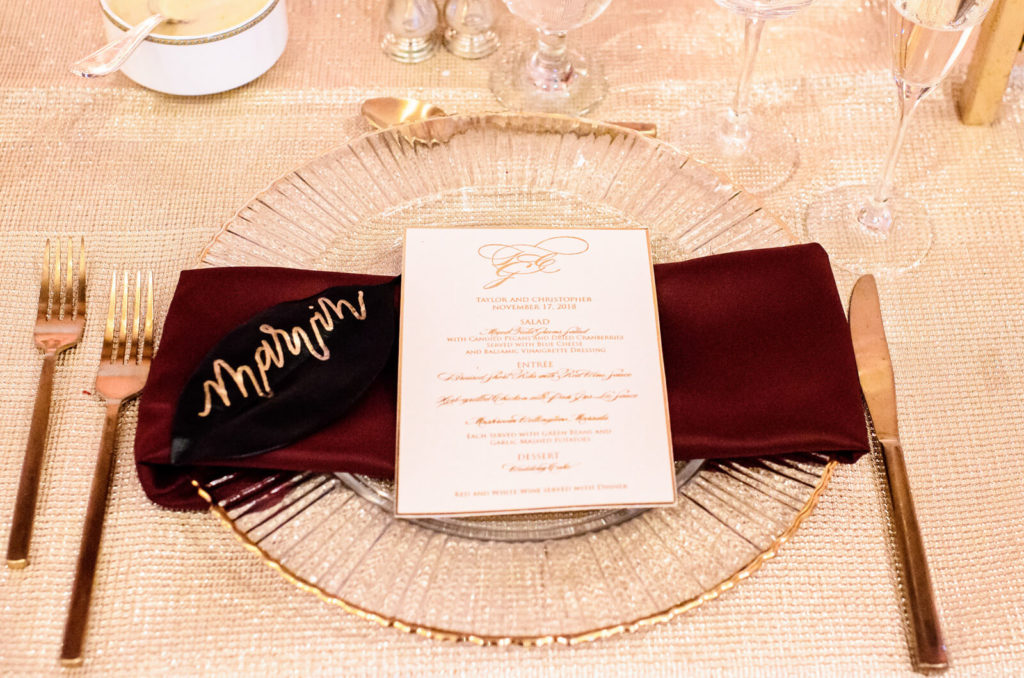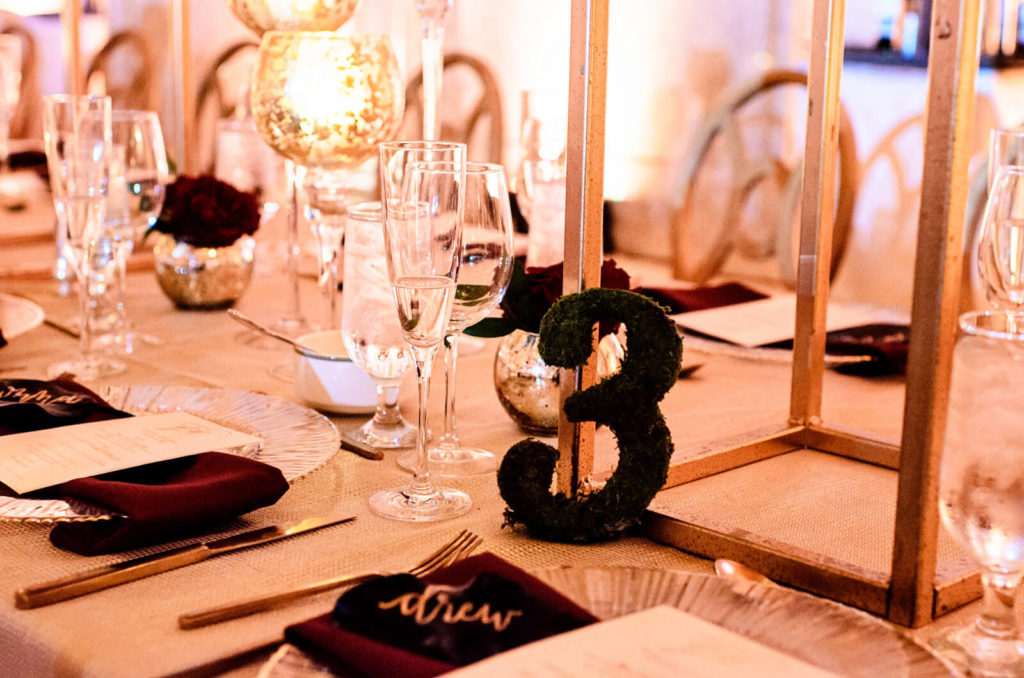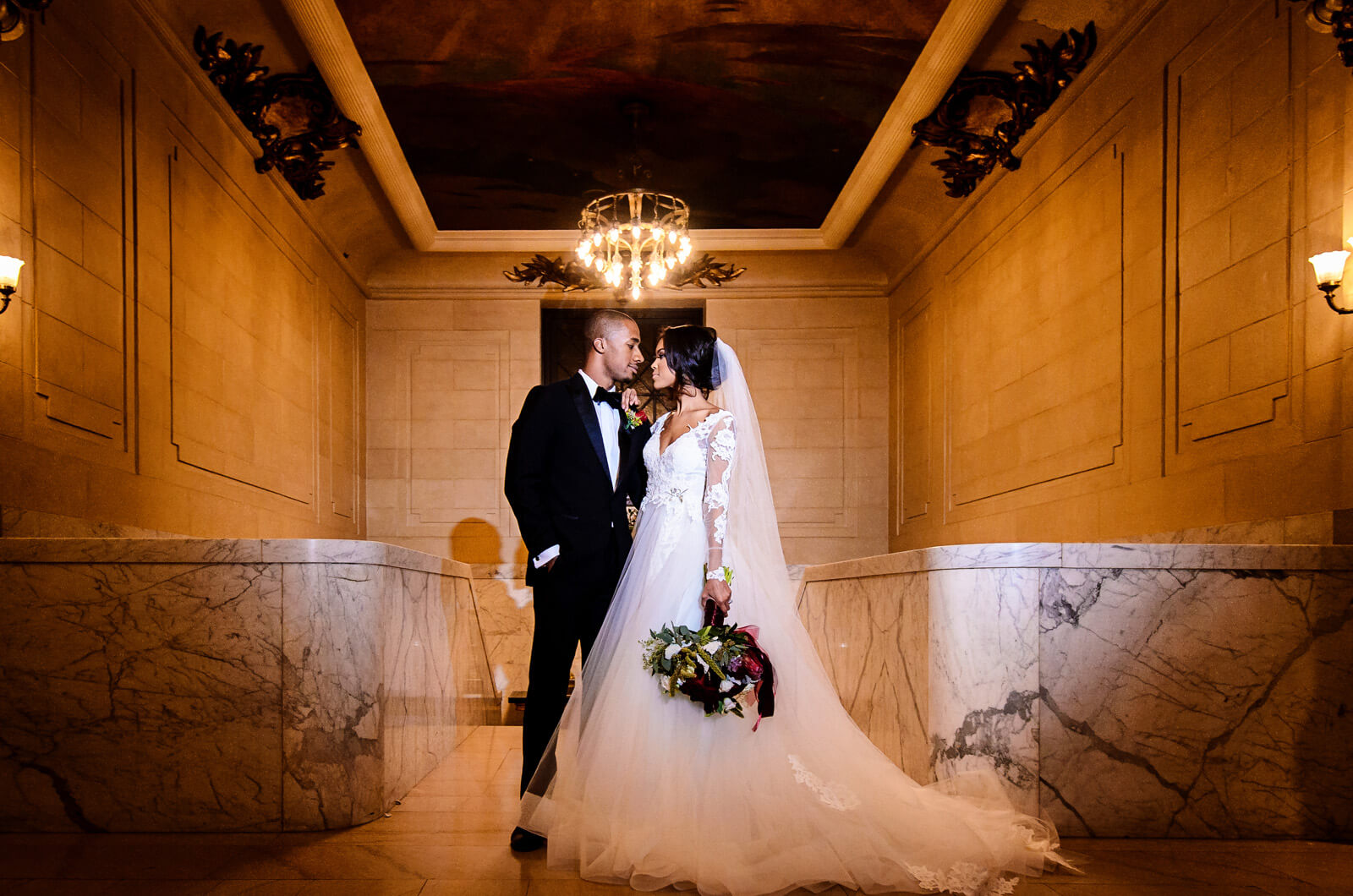 Most Unexpected Event On Your Wedding Day My wedding dress almost caught on fire as I was walking down the aisle. Thankfully one of the groomsmen and guest stopped it before it could have gotten worse. I did not even know this was happening. I was so focused on Chris and ready to marry him, I didn't hear the commotion.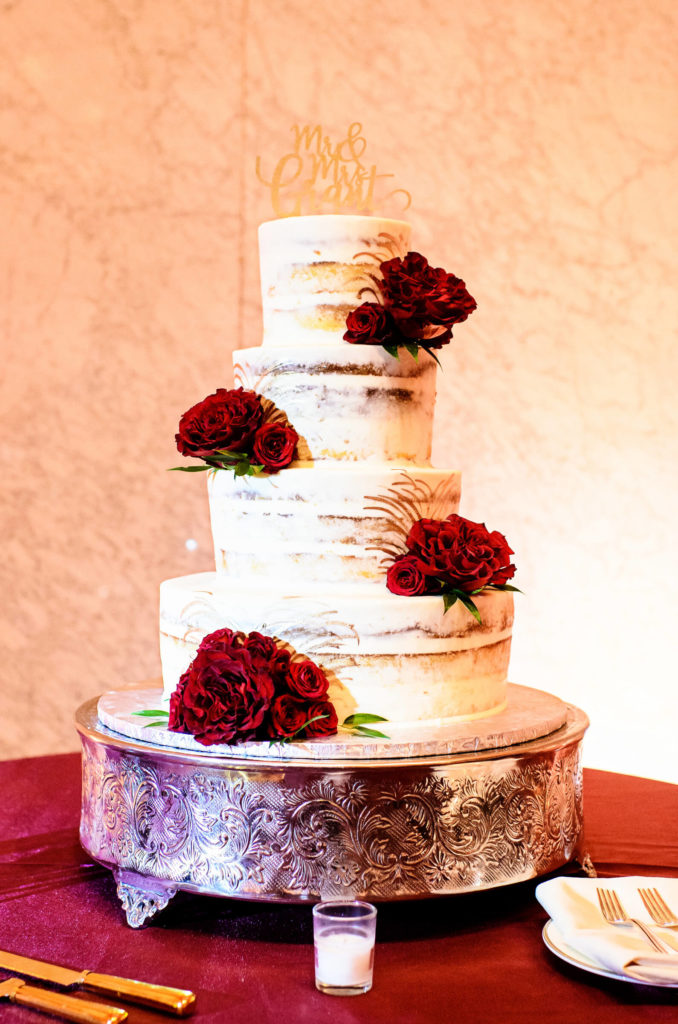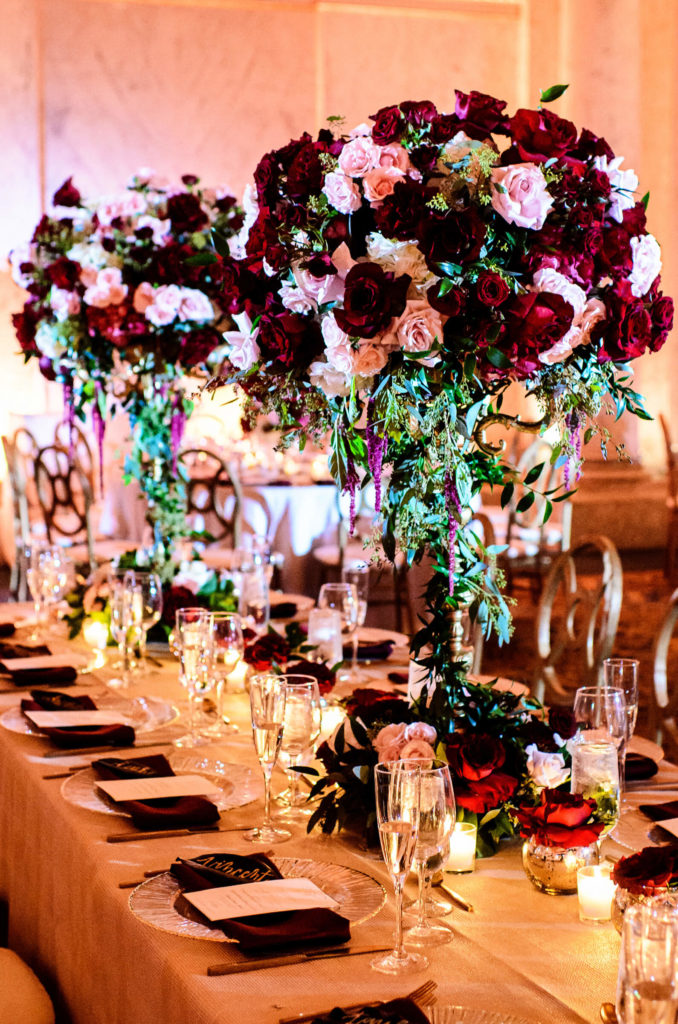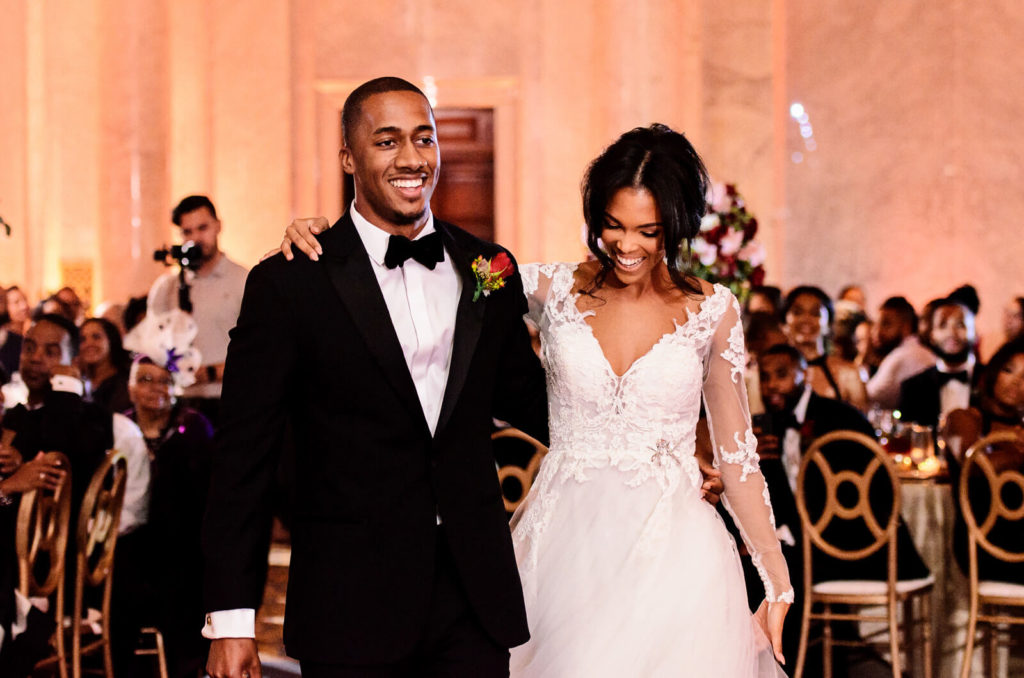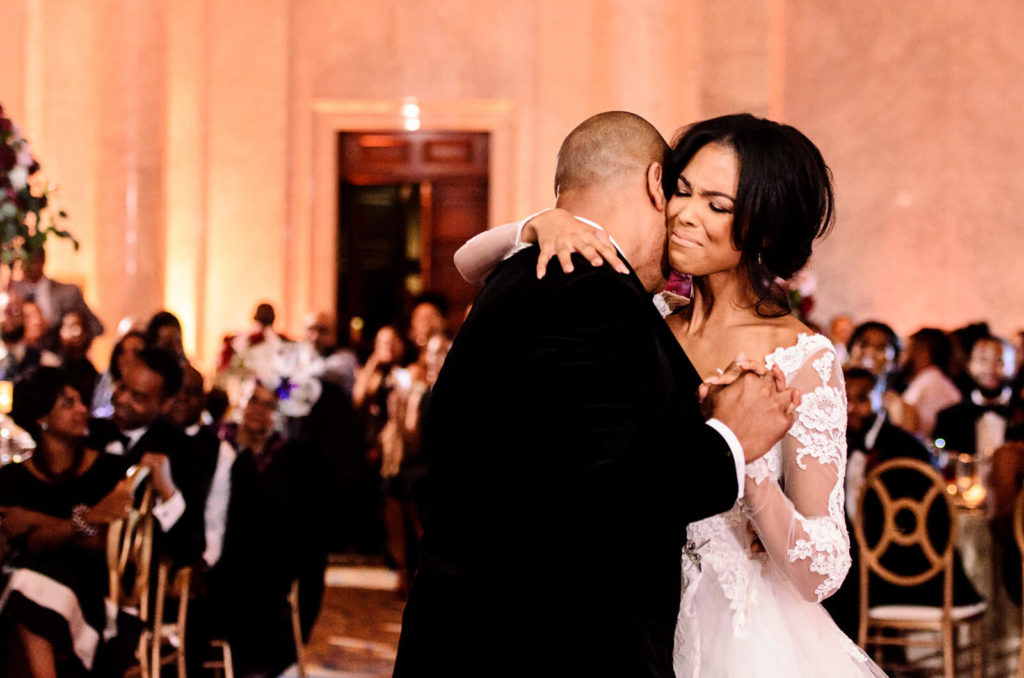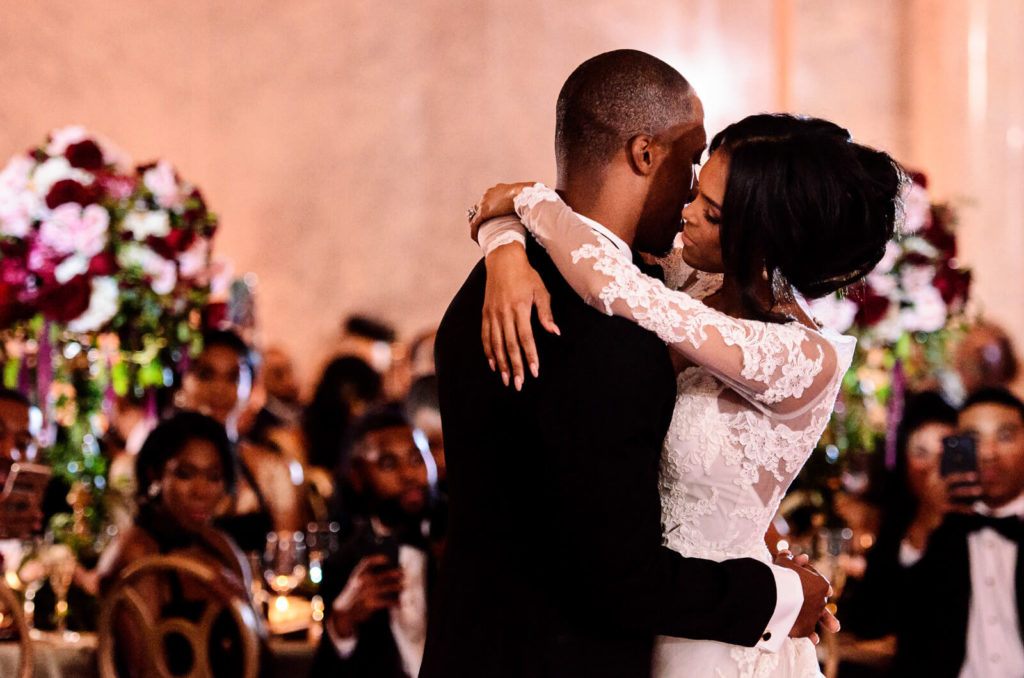 Piece of Advice Take the time to really enjoy your wedding day. The day goes by so fast, and you worked so hard to get here, you should enjoy this once in a lifetime moment. Chris and I were adamant on taking deep breaths and soaking up every moment.