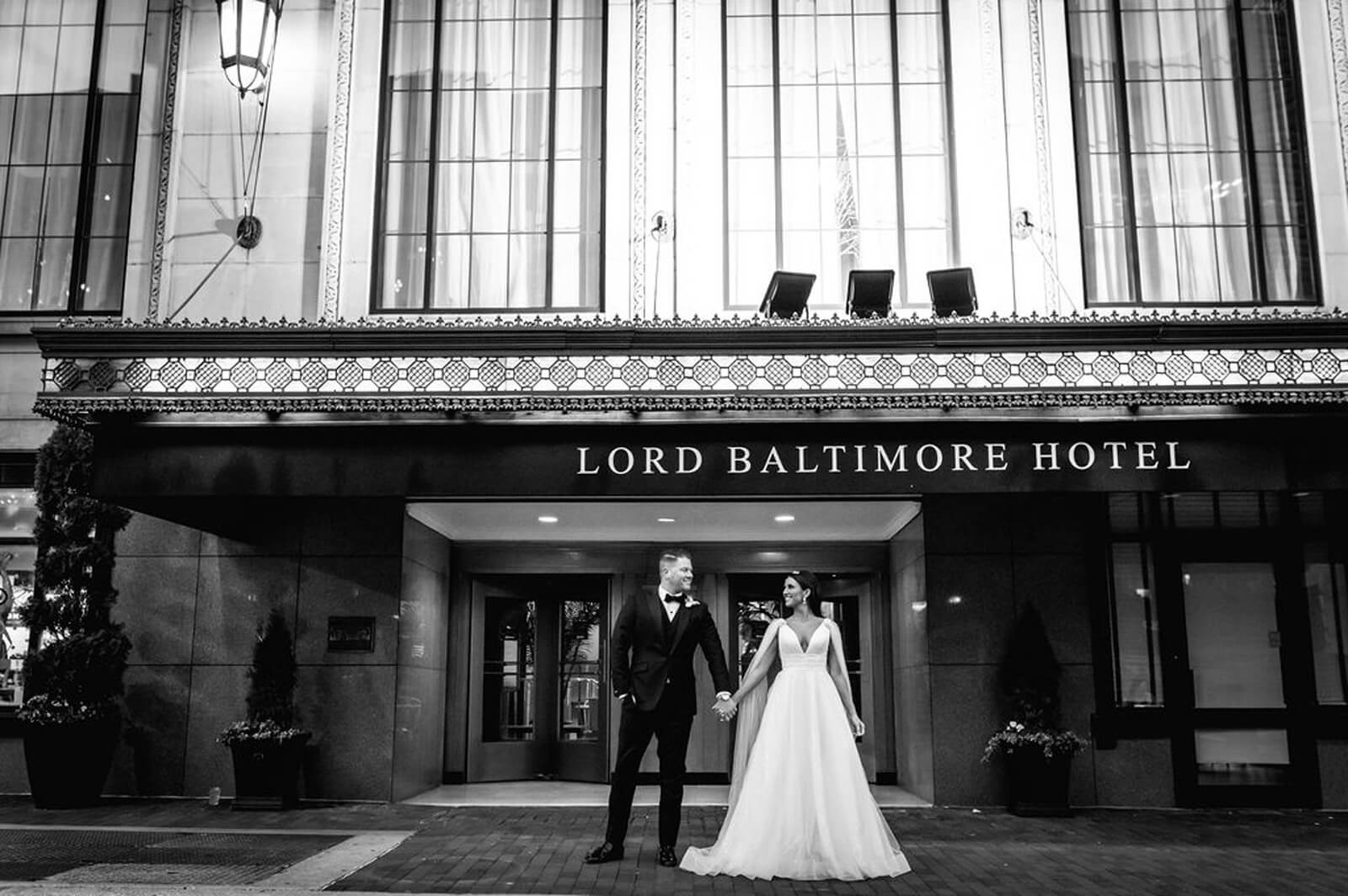 Occupations Briana is vice president of business development at 3BL Media; Matt is director of sales at Leafly
Wedding date 12/31/2019
Number of Attendees 210
How You Met At a bar in Washington, D.C., on a night out with friends.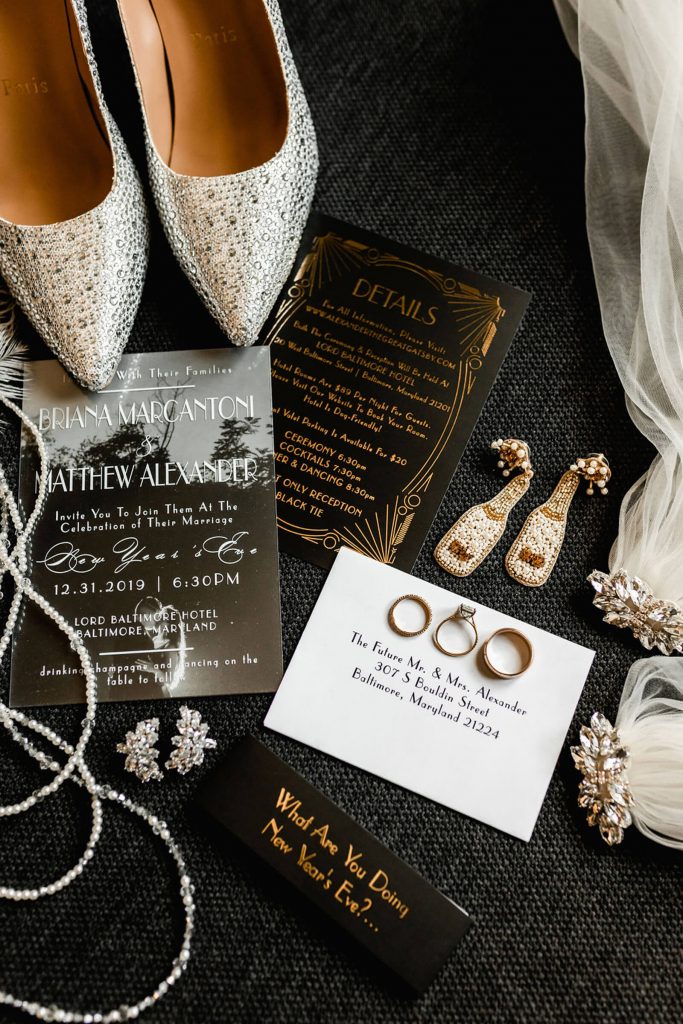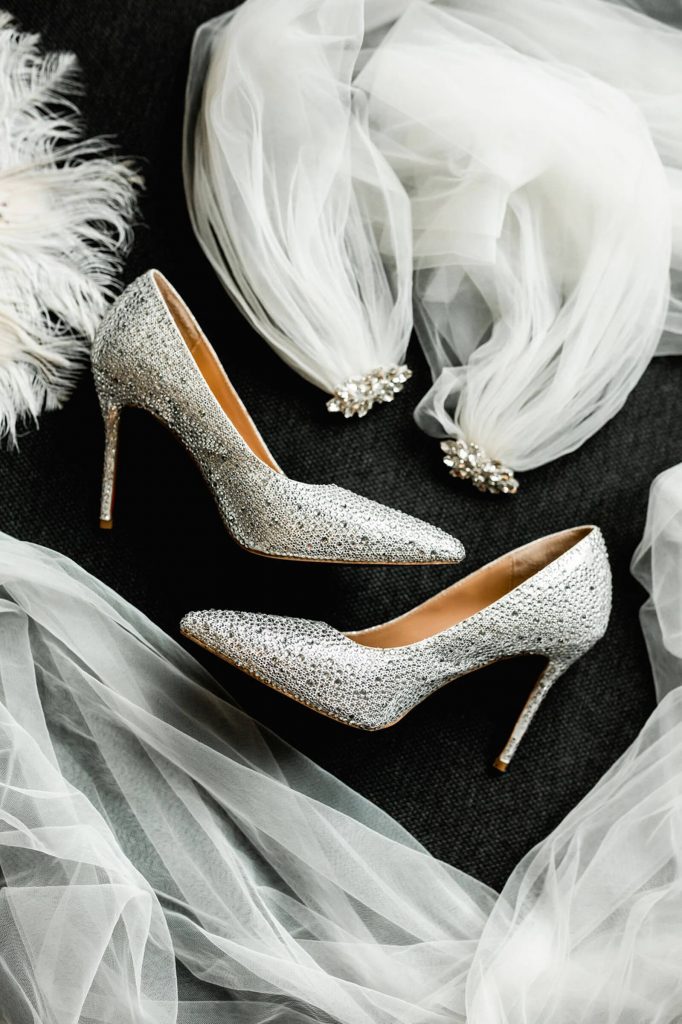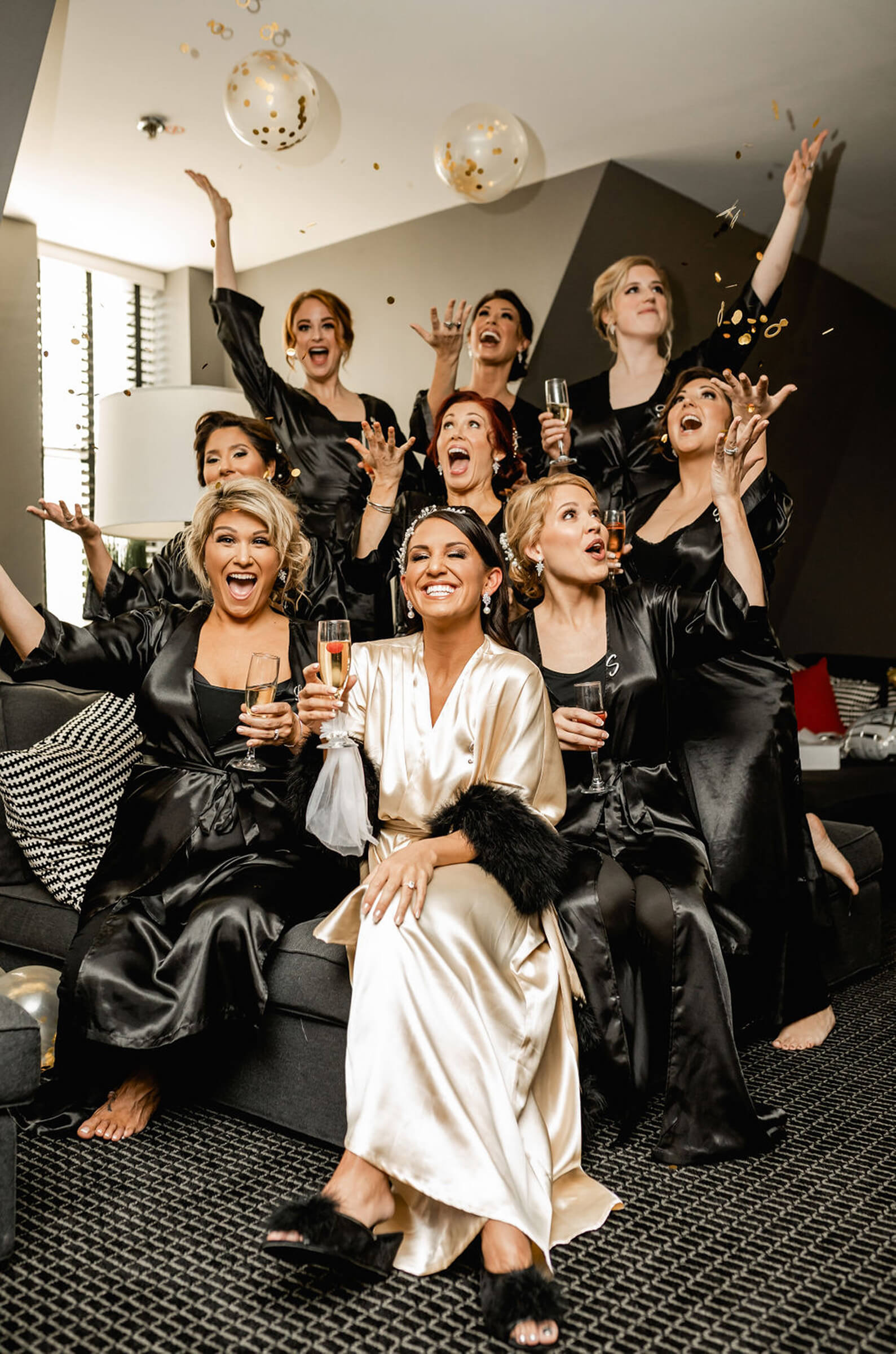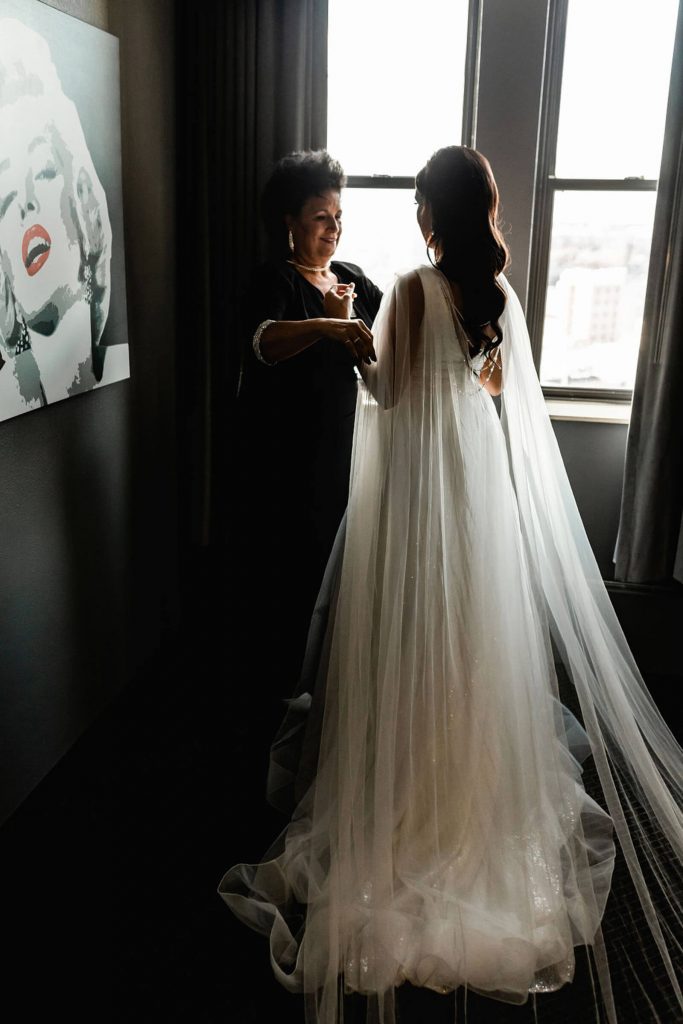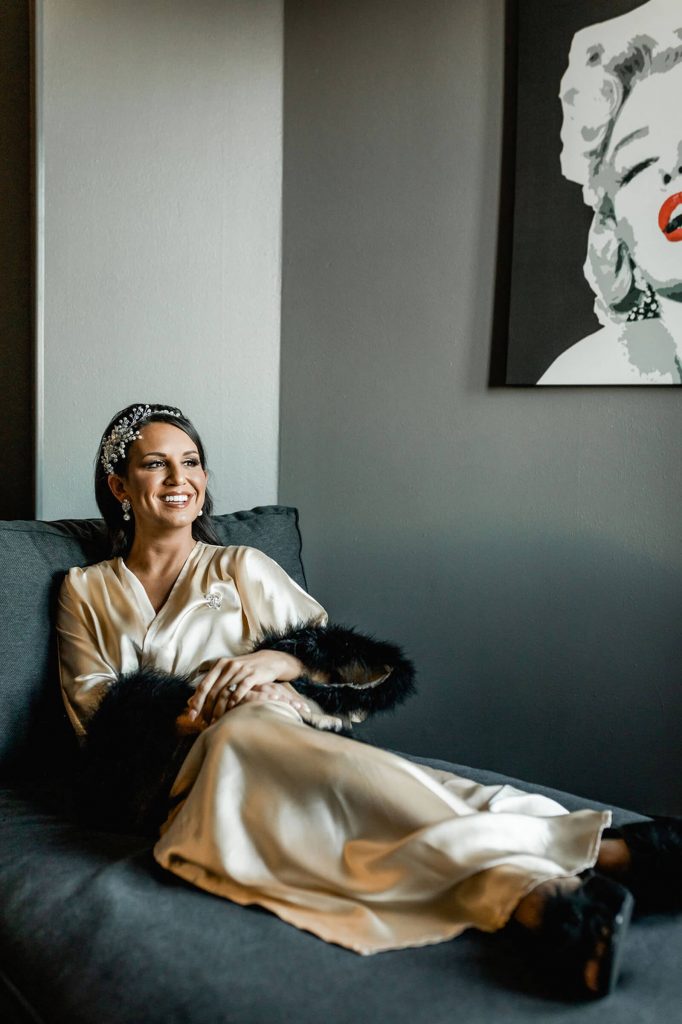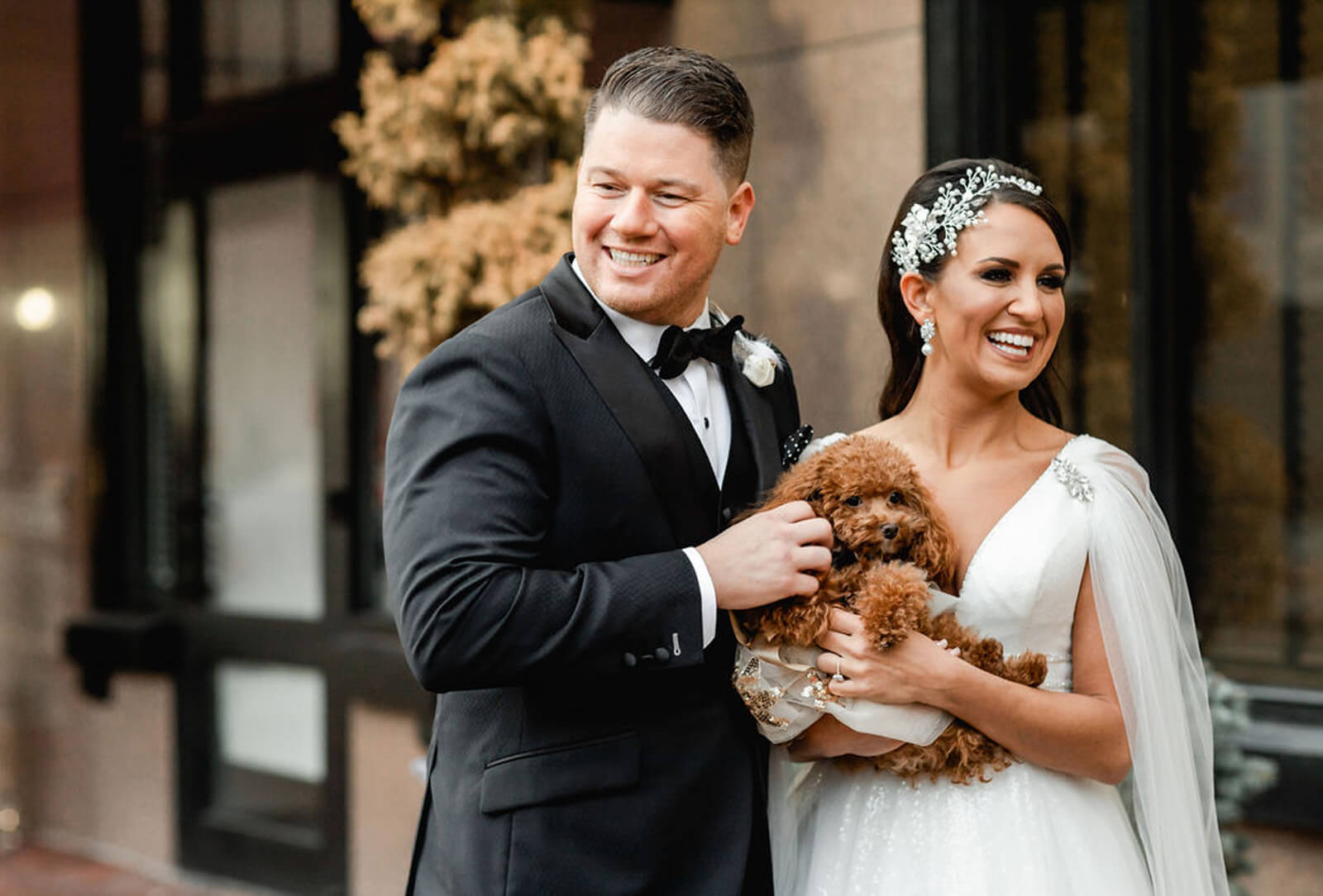 The EngagemenT At the Pendry Hotel in Baltimore. Matt proposed outside by the water. He had secretly rented a room overlooking the water so when I looked up our whole family was standing there watching.
Wedding Design Inspiration A Gatsby roaring 20's party for 2020. The entire wedding was black and gold.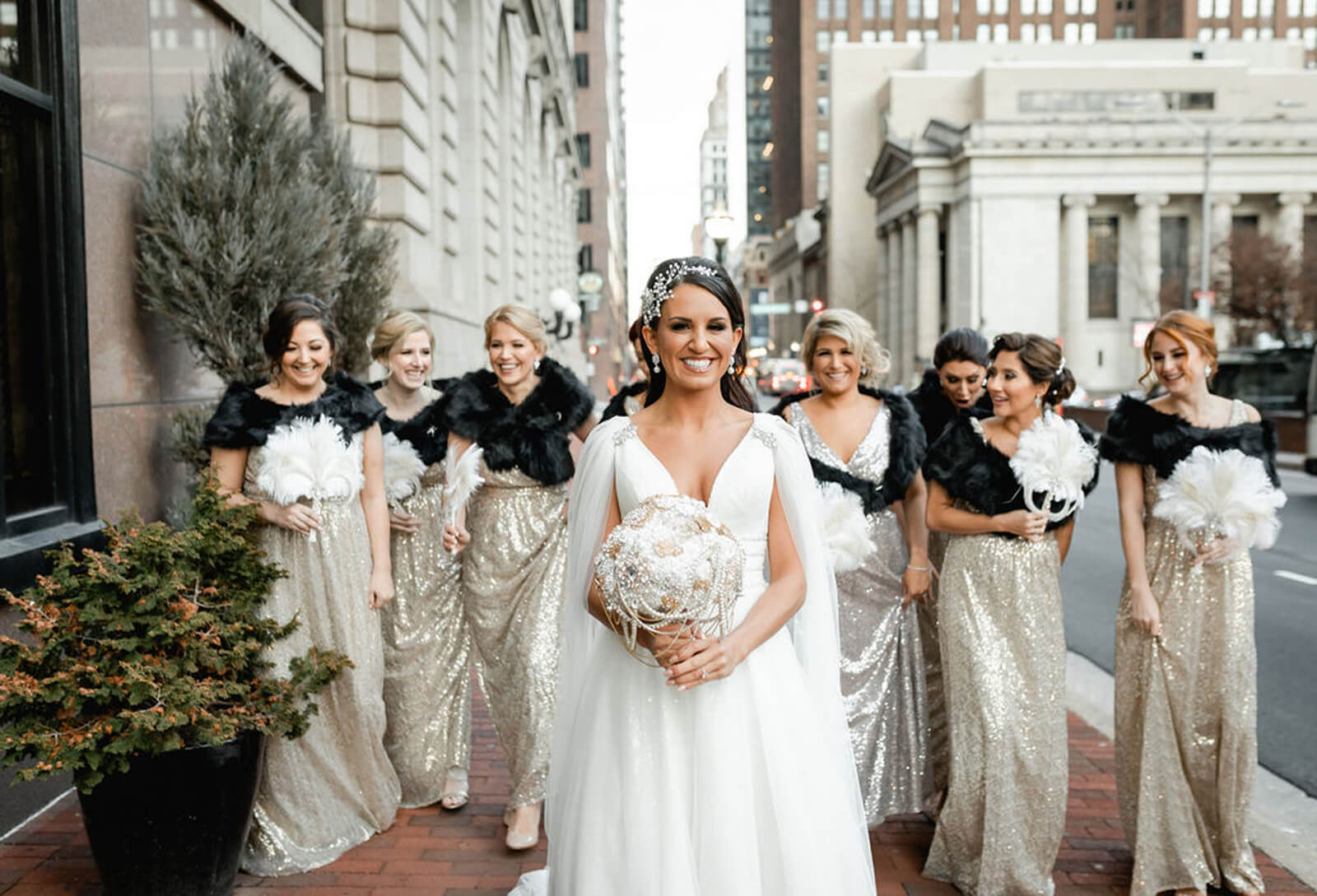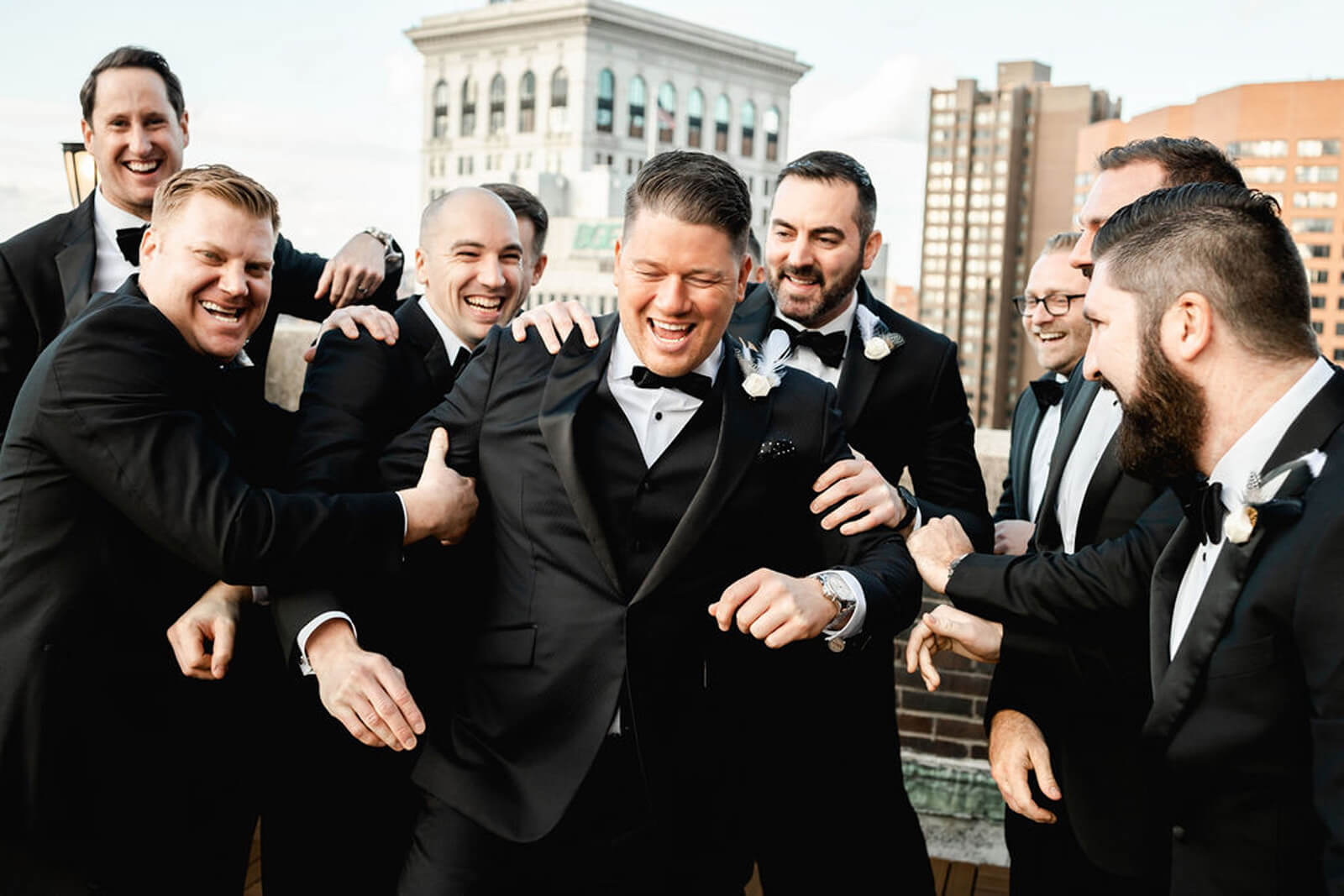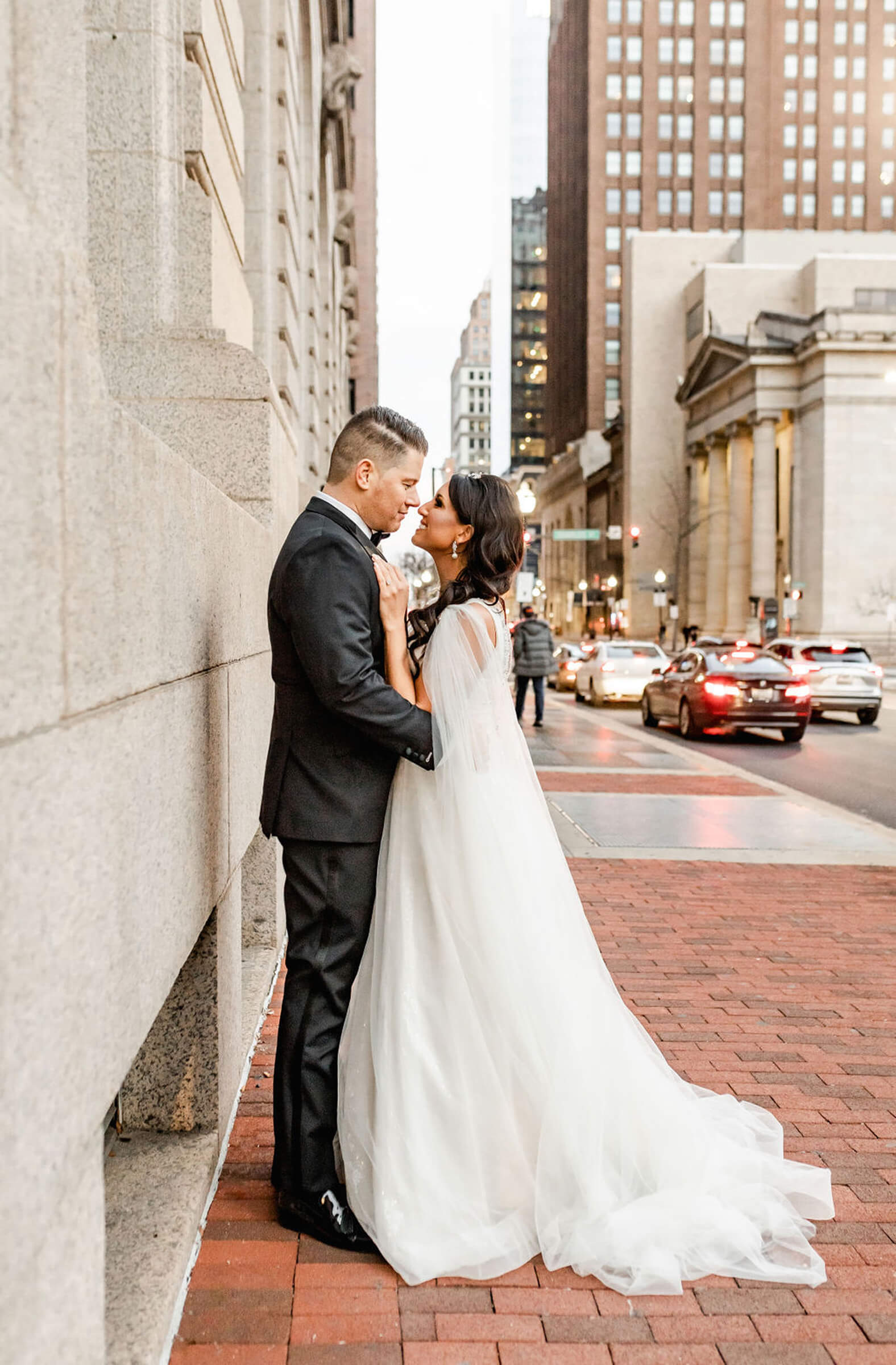 What Was Unique and Special About Your Wedding Day It was New Year's Eve!
Favorite Details For the father/daughter dance I wore my mother's wedding dress. I loved that we didn't use flowers, instead we used feathers everywhere. Our centerpieces were made from huge ostrich feathers made and designed by Matt's mom, Deborah. We introduced our own wedding party. We entered the reception with them and introduced them ourselves. Our dog Valerie went down the aisle in a remote-controlled toy car as our flower girl. I had both my mother and father walk me down the aisle.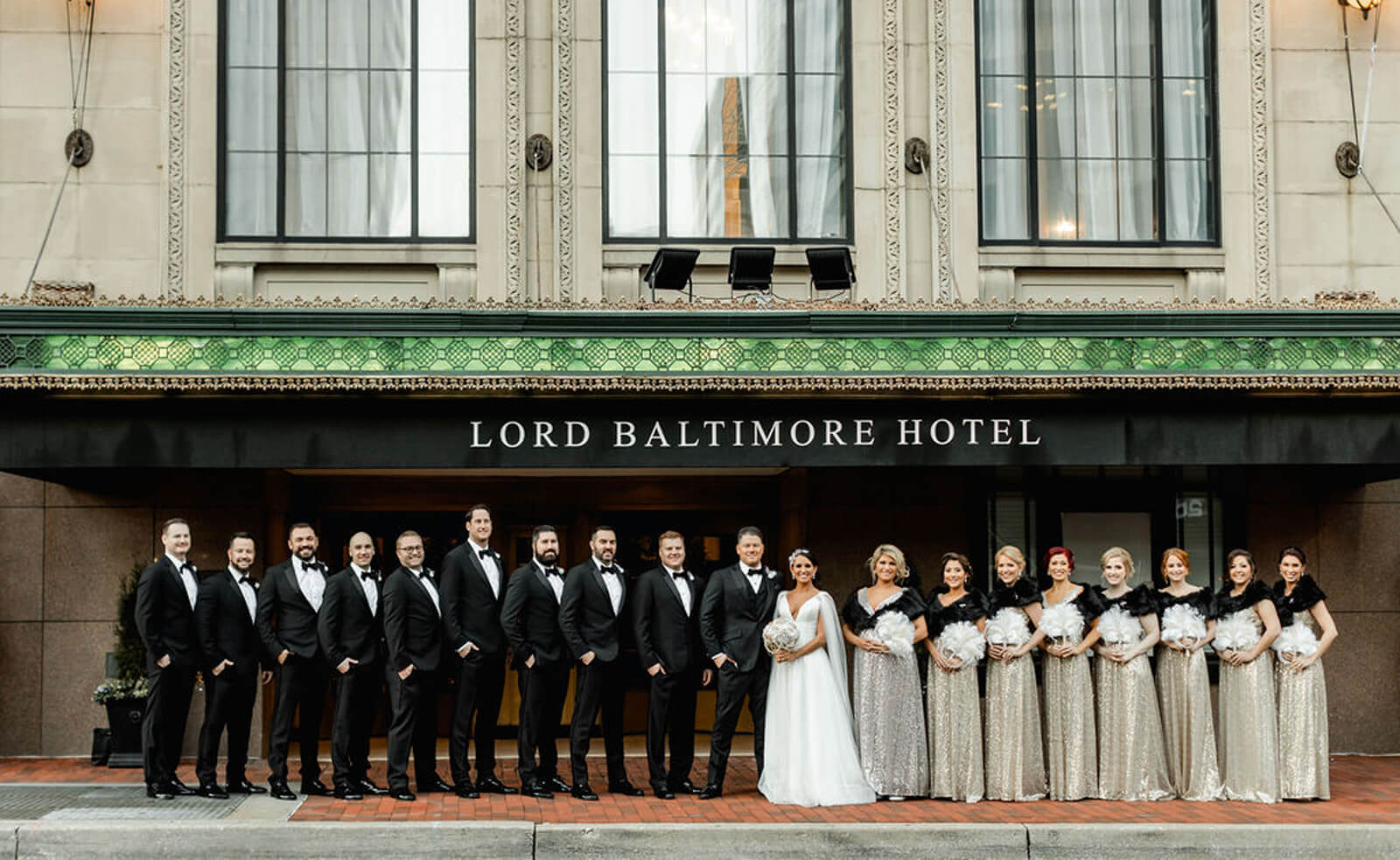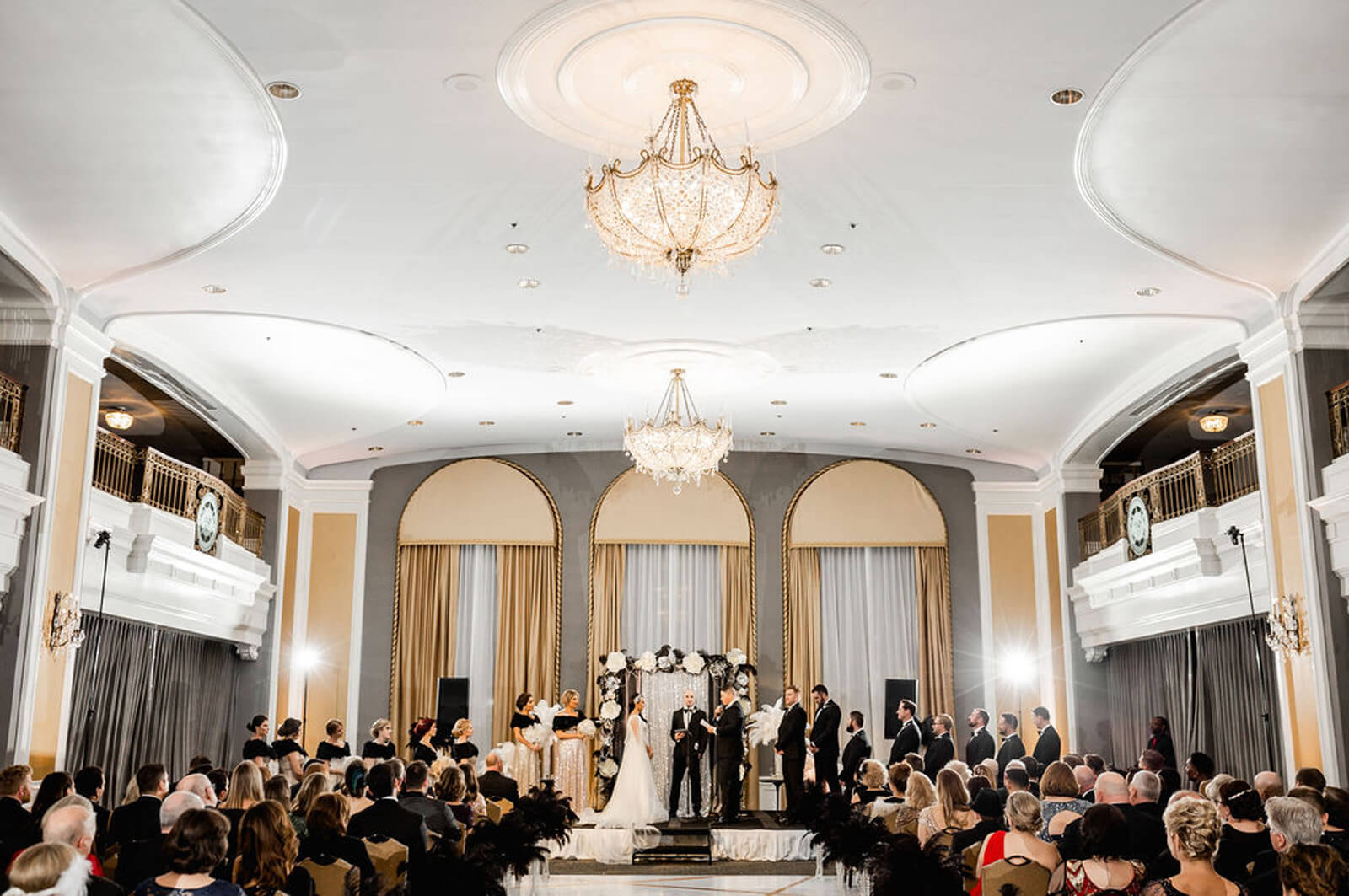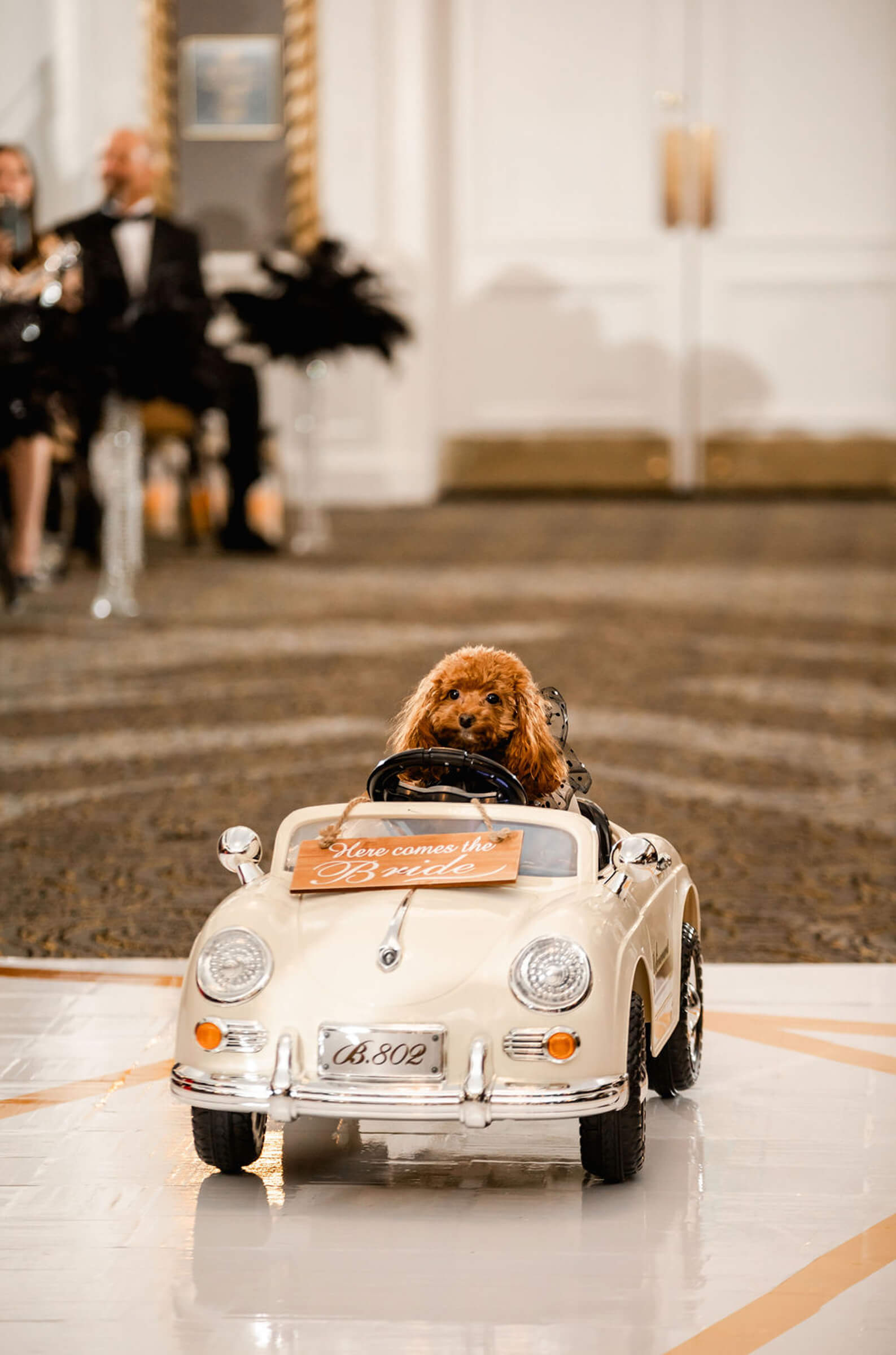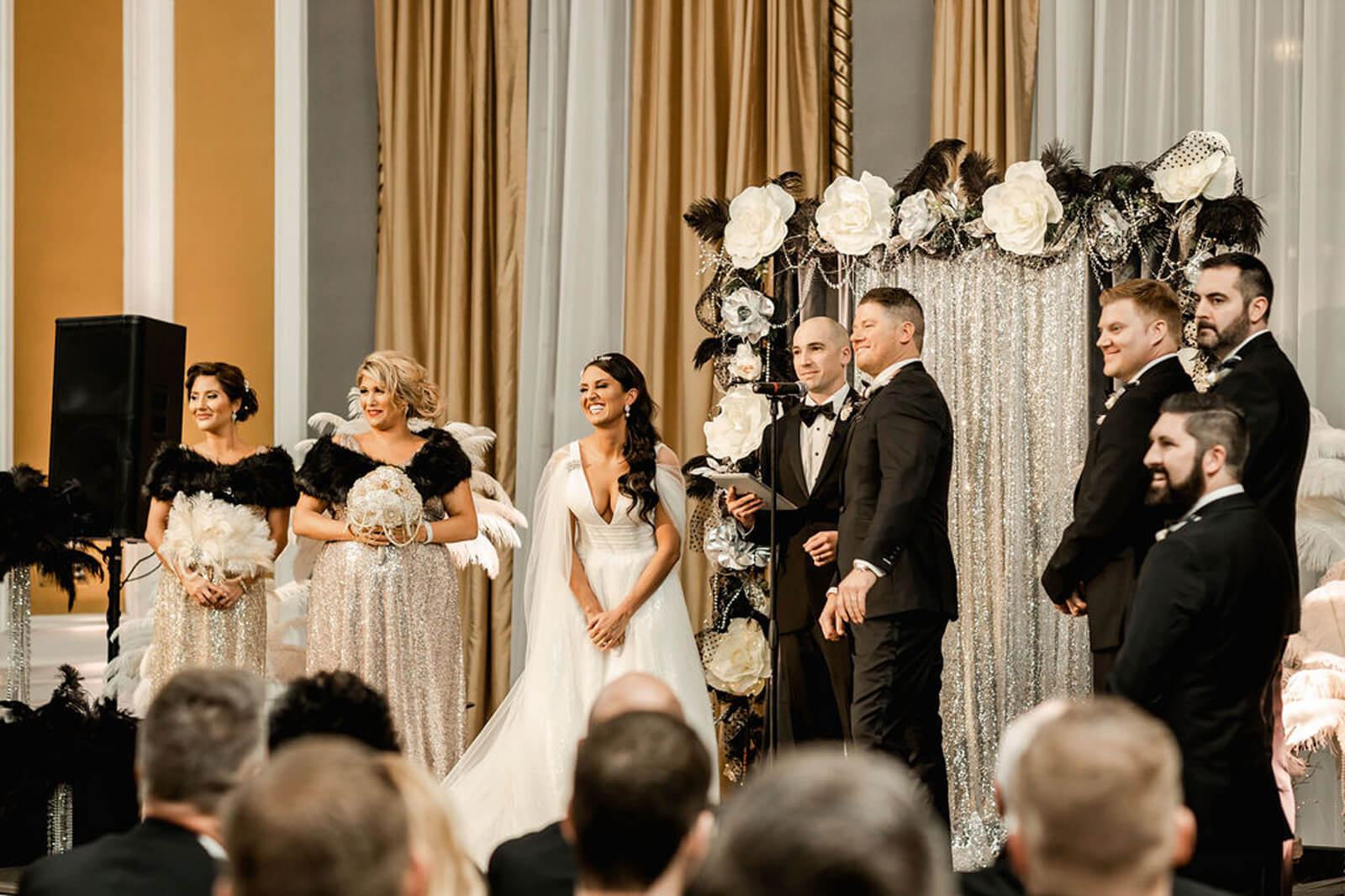 Most Unexpected Event On Your Wedding Day When Matt got up to sing "Careless Whisper" with our wedding band.
Piece of Advice There is no "perfect" wedding. Just have fun—and make sure you eat.