This originally ran as a Local Love in the 2021 issue.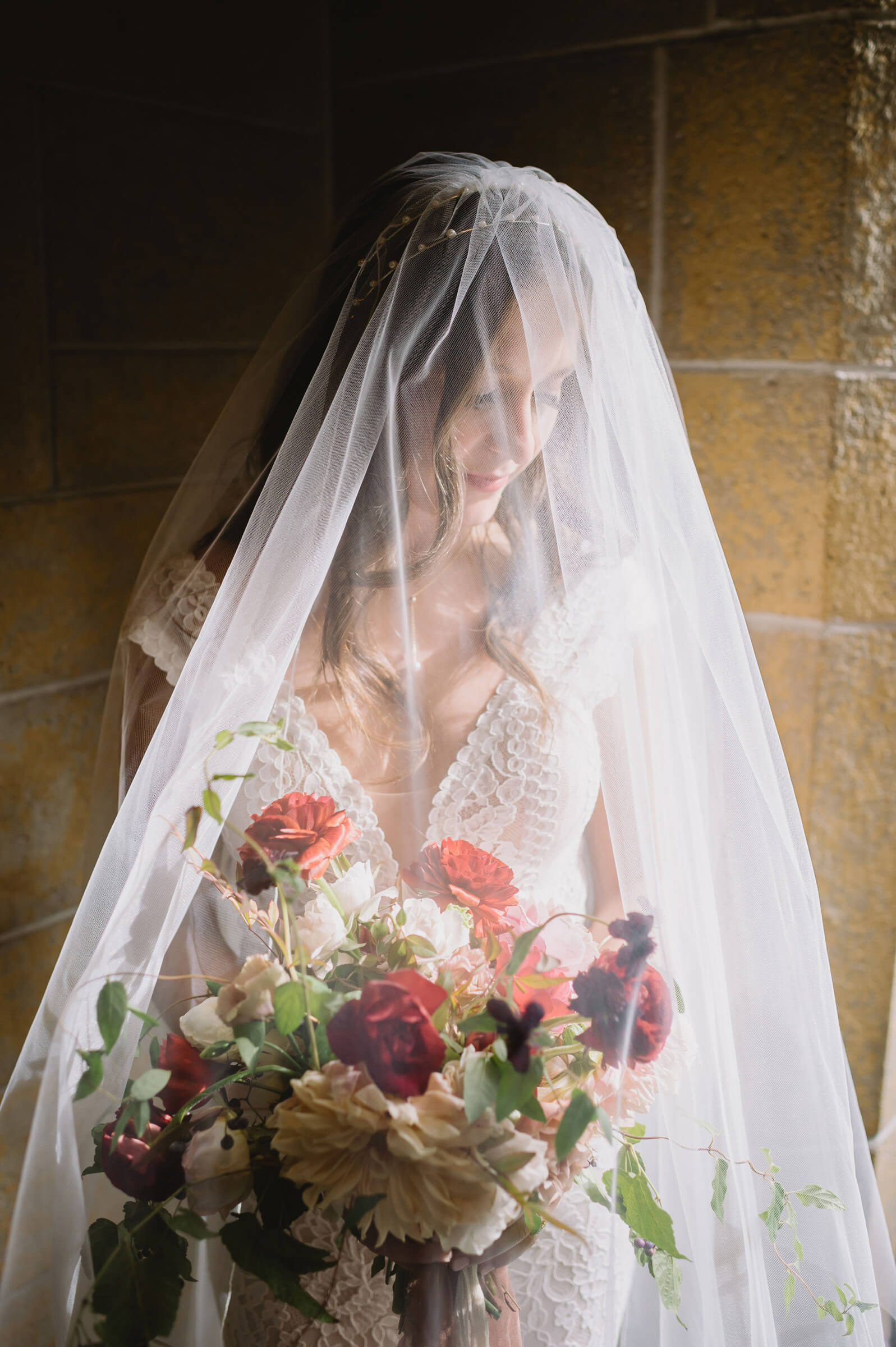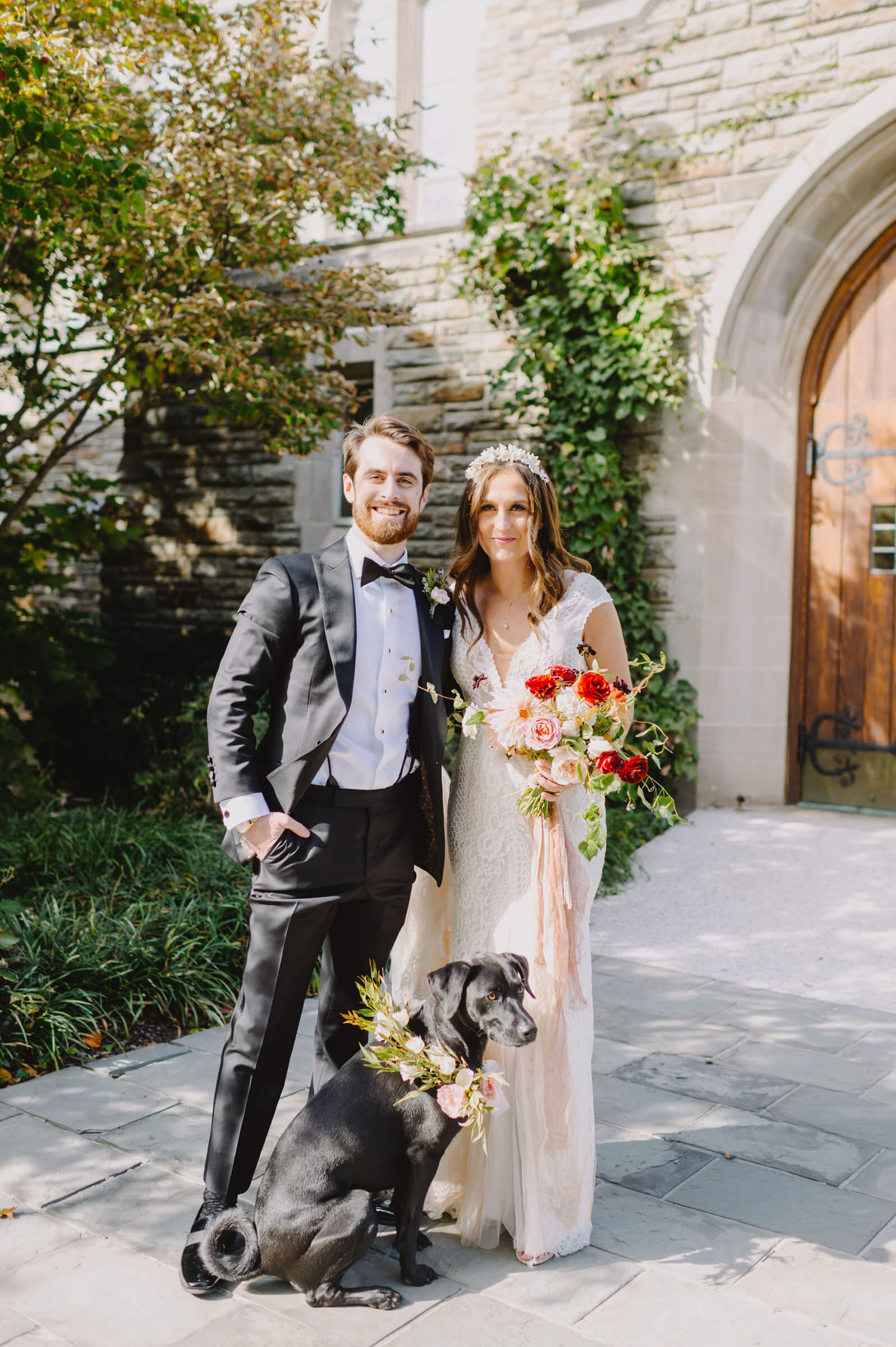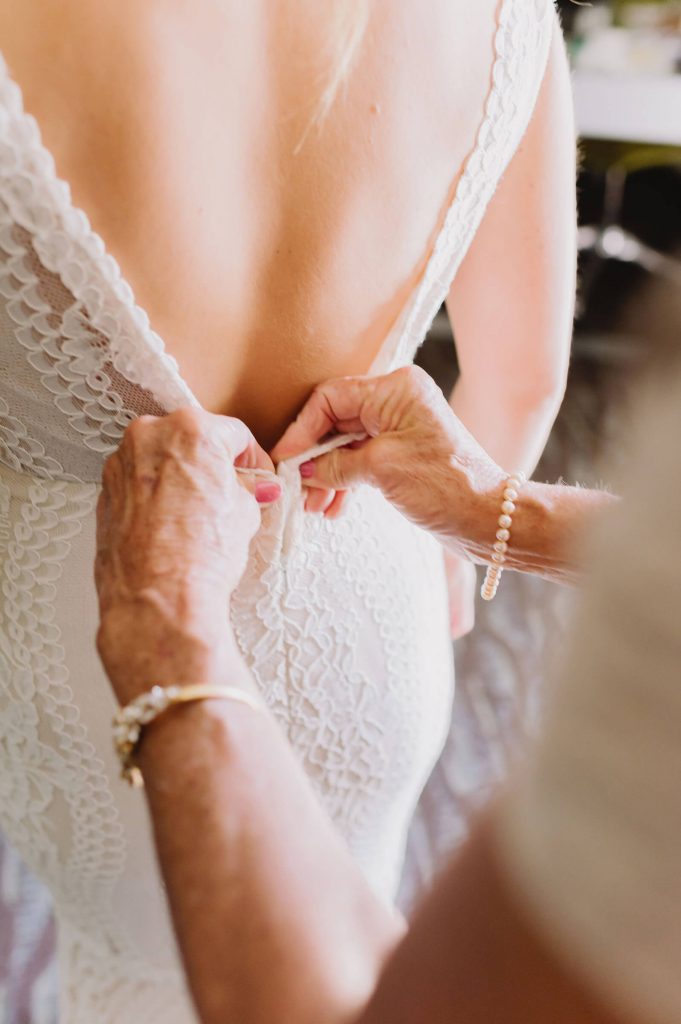 Wedding Date October 19, 2019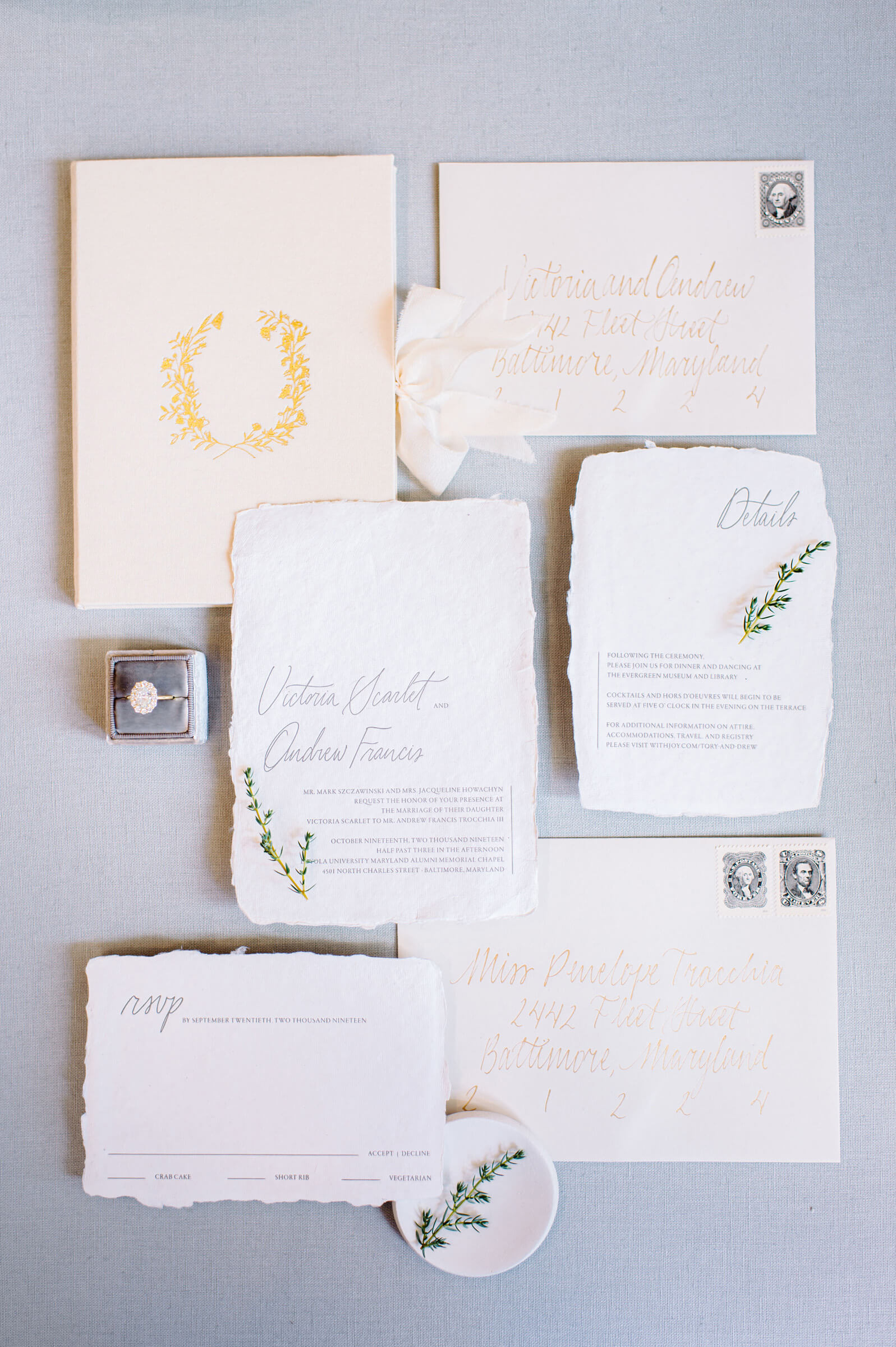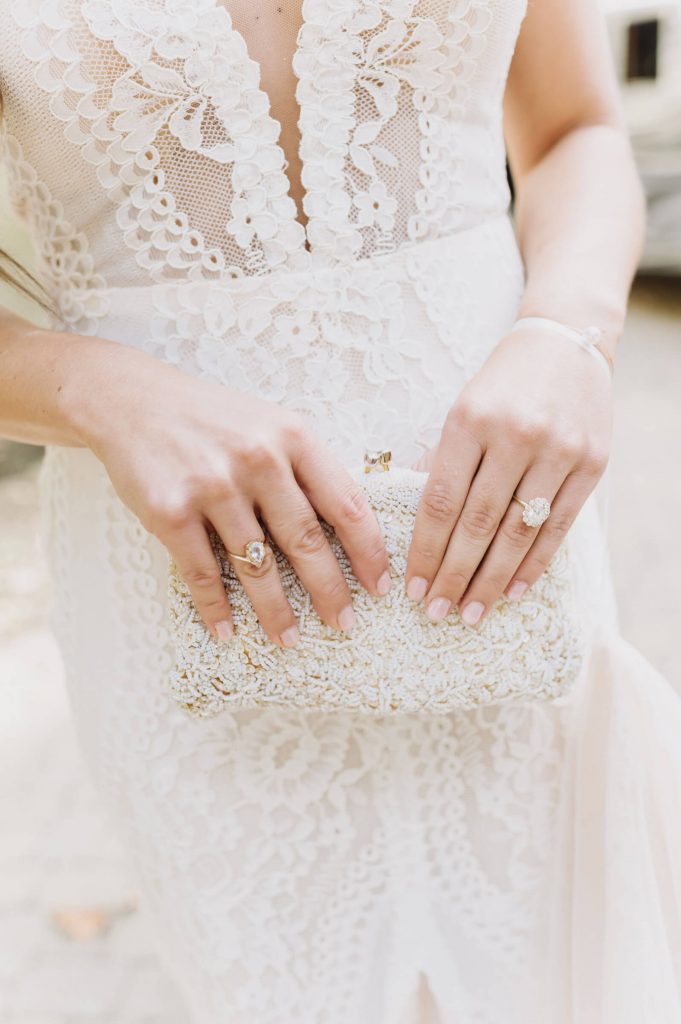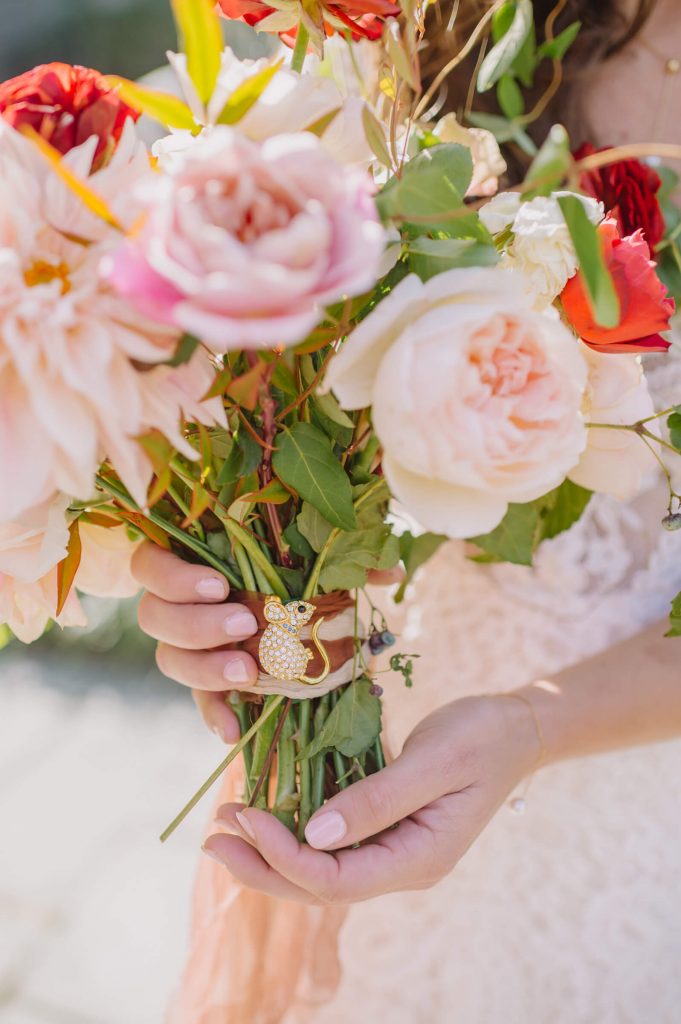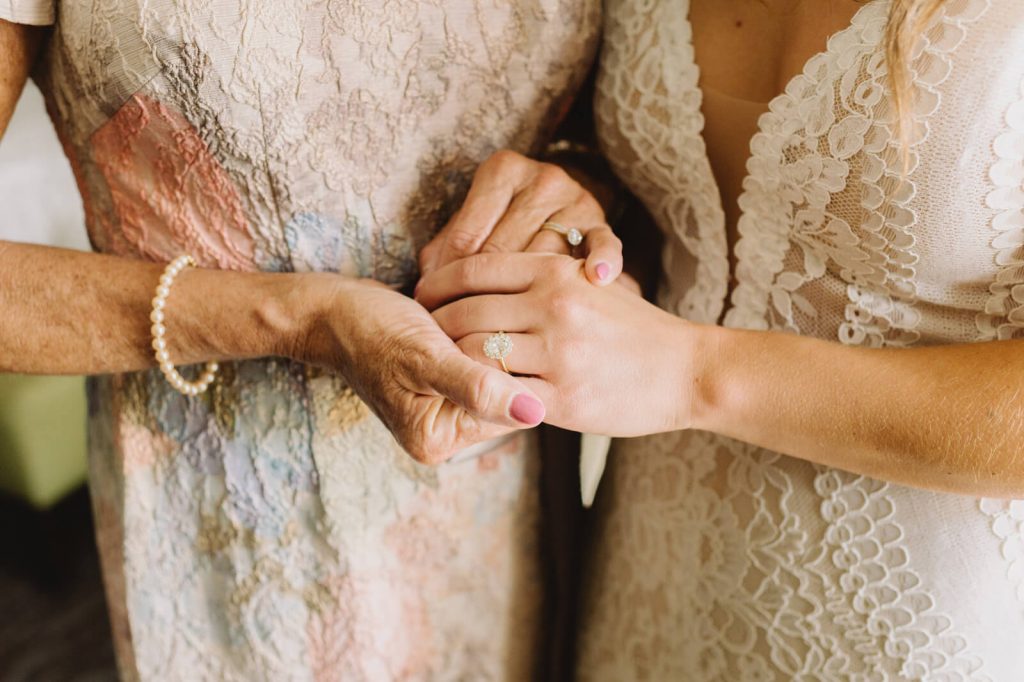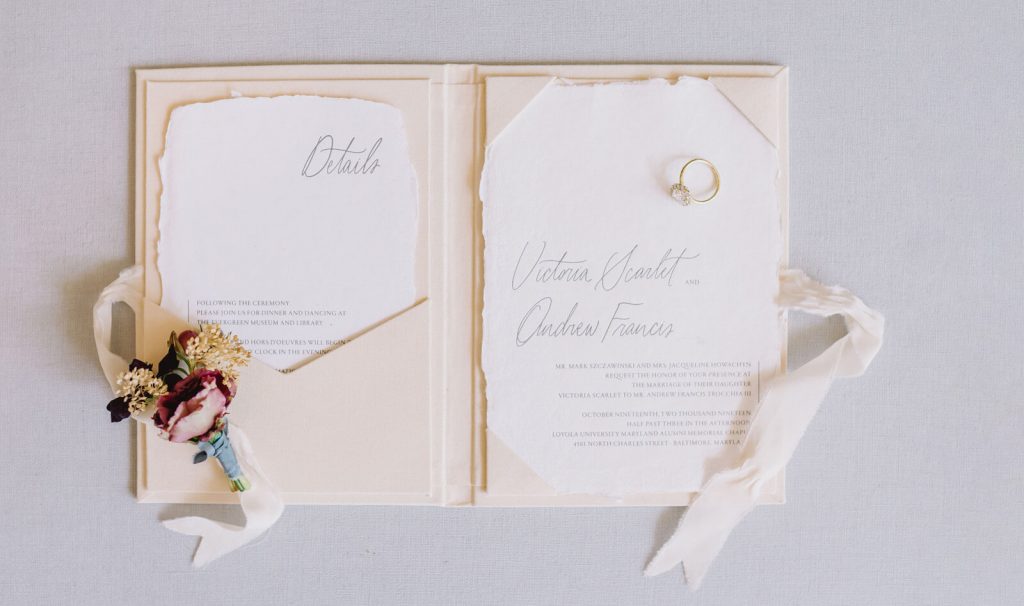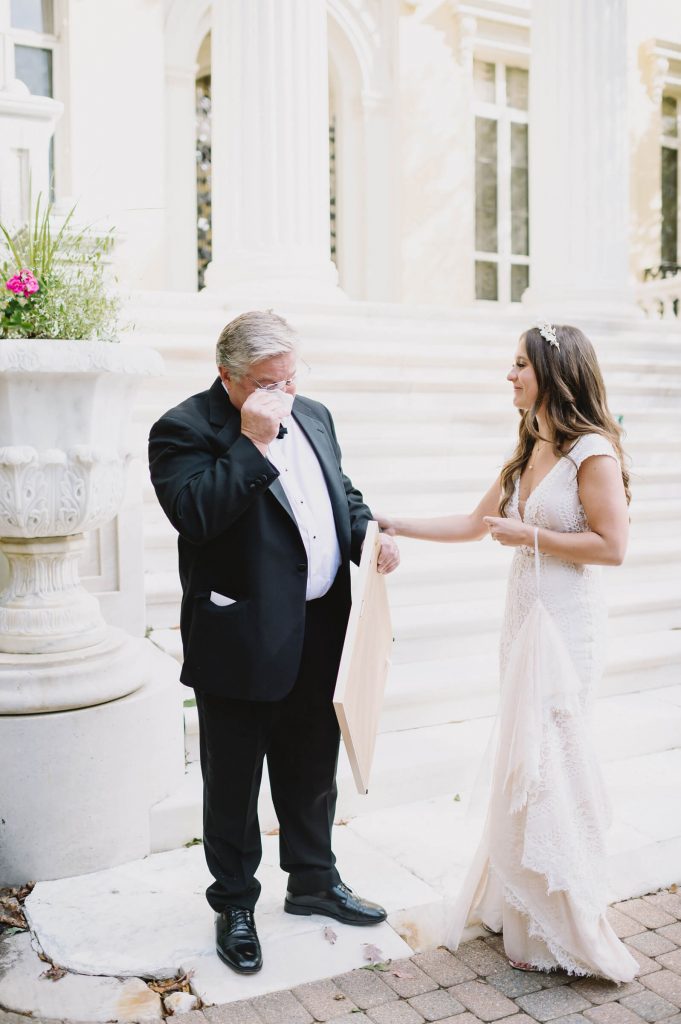 Drew Trocchia and Tory Szczawinski had crossed paths a few times their first year at Loyola University Maryland through mutual friends, but it wasn't until a formal introduction at a barefoot soccer tournament that sparks flew. The two started dating and eventually ended up living in the Patterson Park neighborhood after graduation. They would often take walks through the park—especially once they adopted Penny, their Lab mix. So on a gorgeous spring day as their walk took them past the duck pond, Tory had no reason to be suspicious. But suddenly Drew was down on one knee proposing while Penny sniffed around, unimpressed. "Our siblings were hiding in the bushes taking photos, and our family and friends met us for dinner and drinks afterward to celebrate," says Tory.
They wanted their wedding to feel just as seamless. Tory and Drew love traveling and had spent time together in Italy and Ireland. "Both places have an organic, old-world feel that we wanted to incorporate into our wedding," says Tory. The Evergreen Museum, a 19th-century Gilded Age mansion surrounded by elegantly manicured gardens on a tree-lined estate, had that vibe down.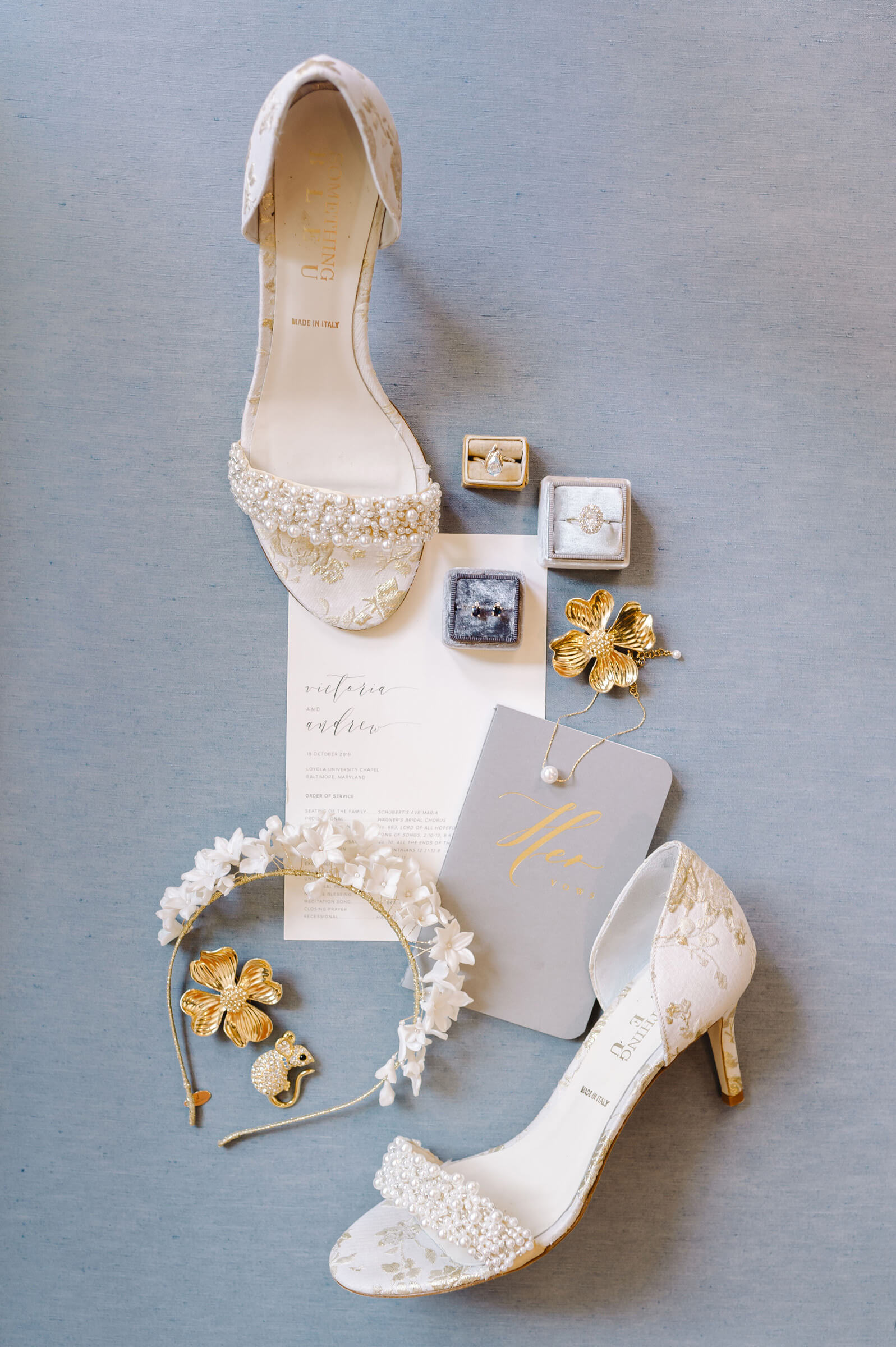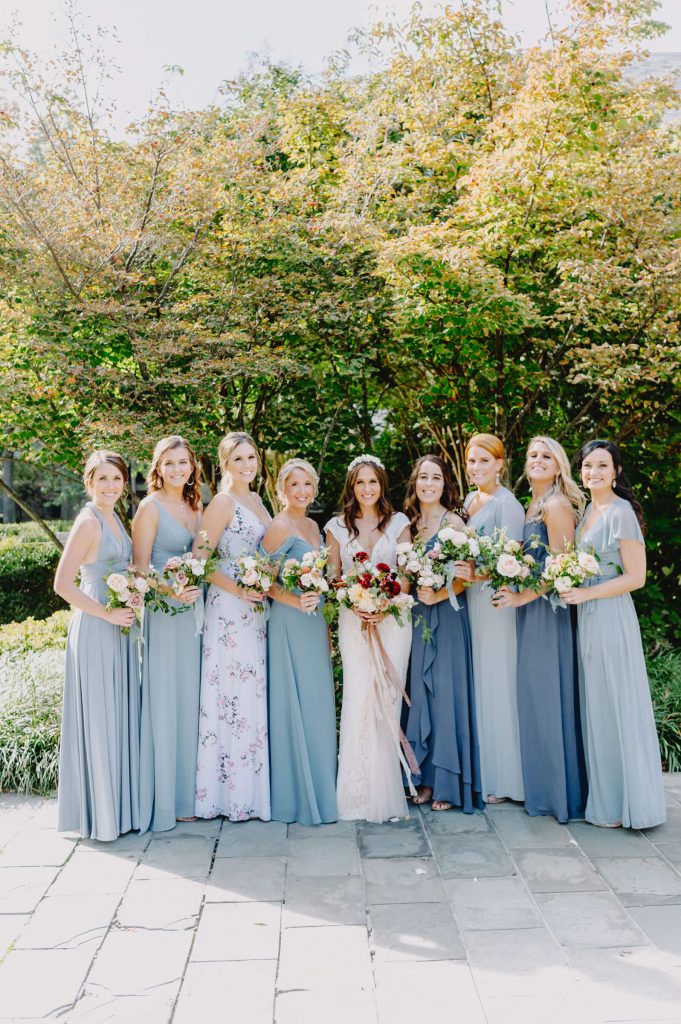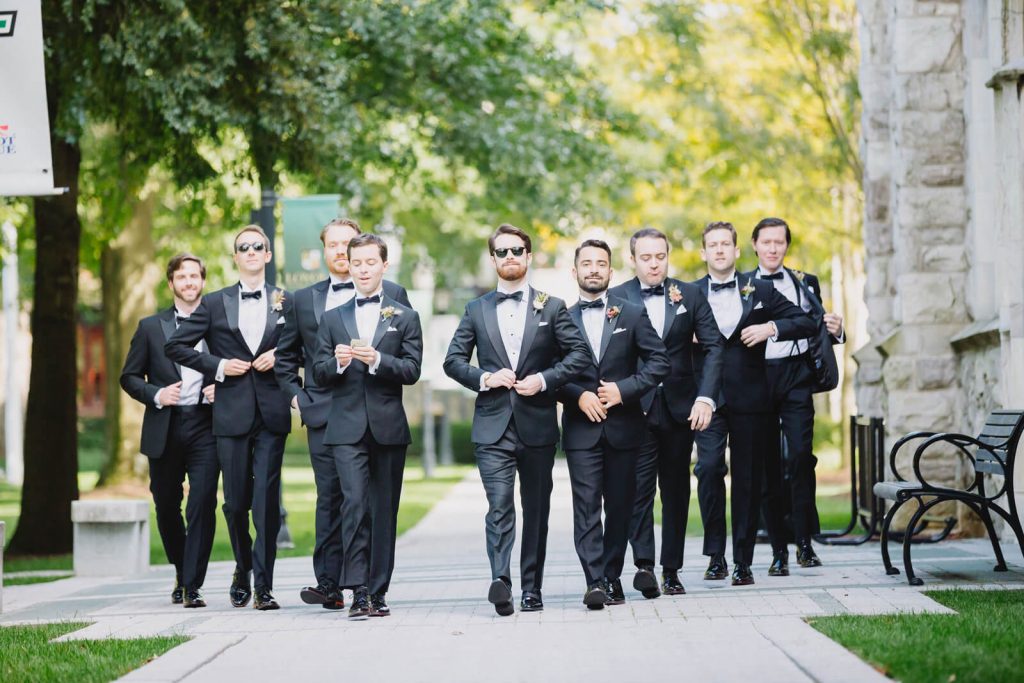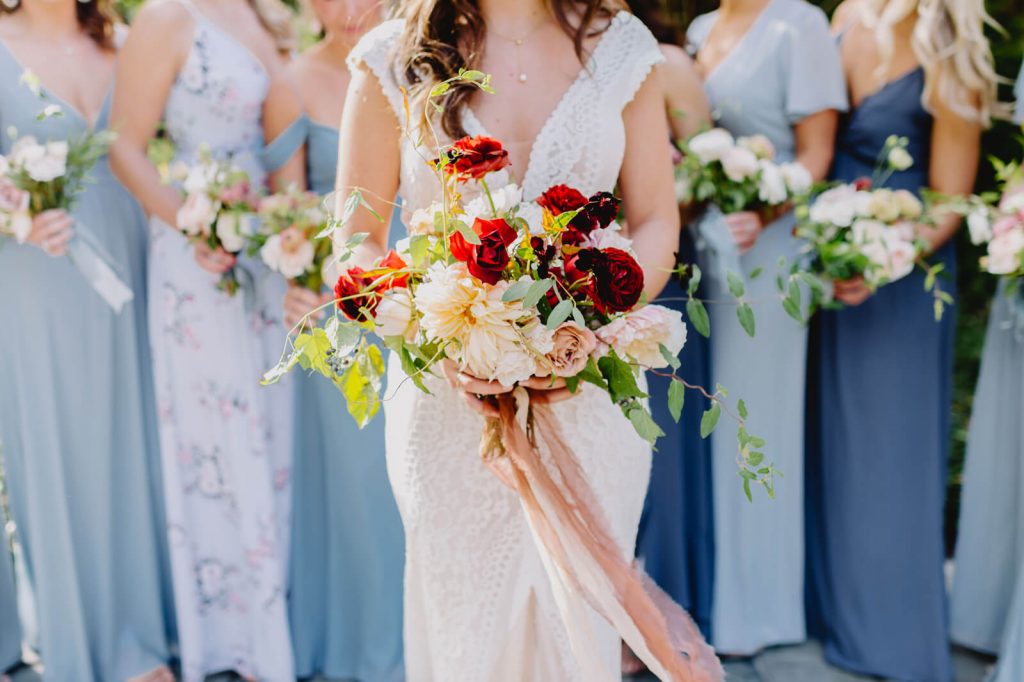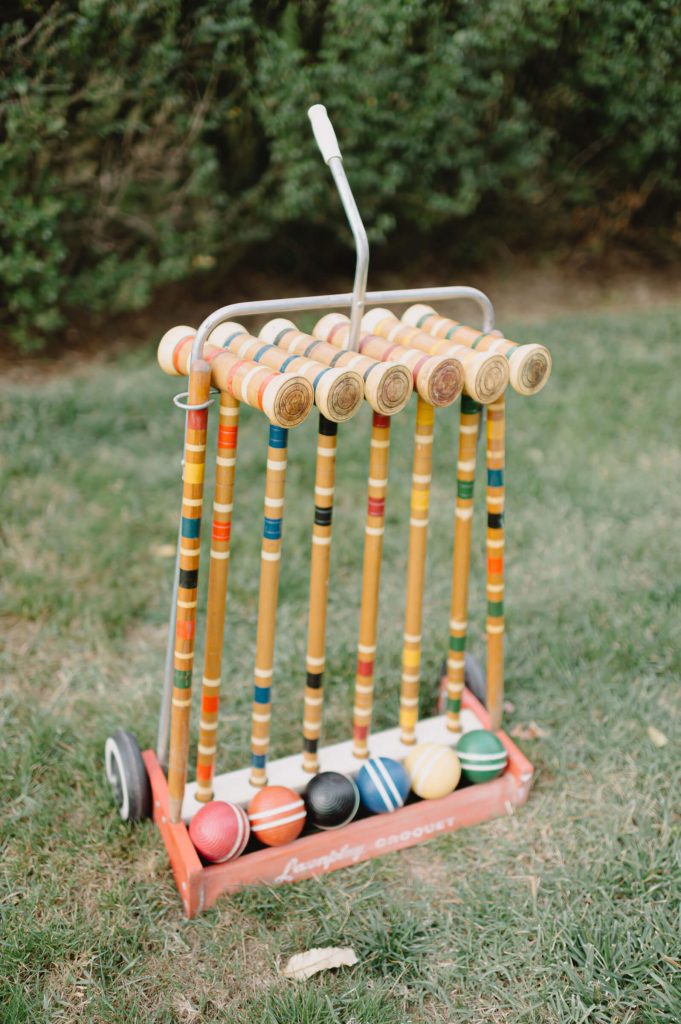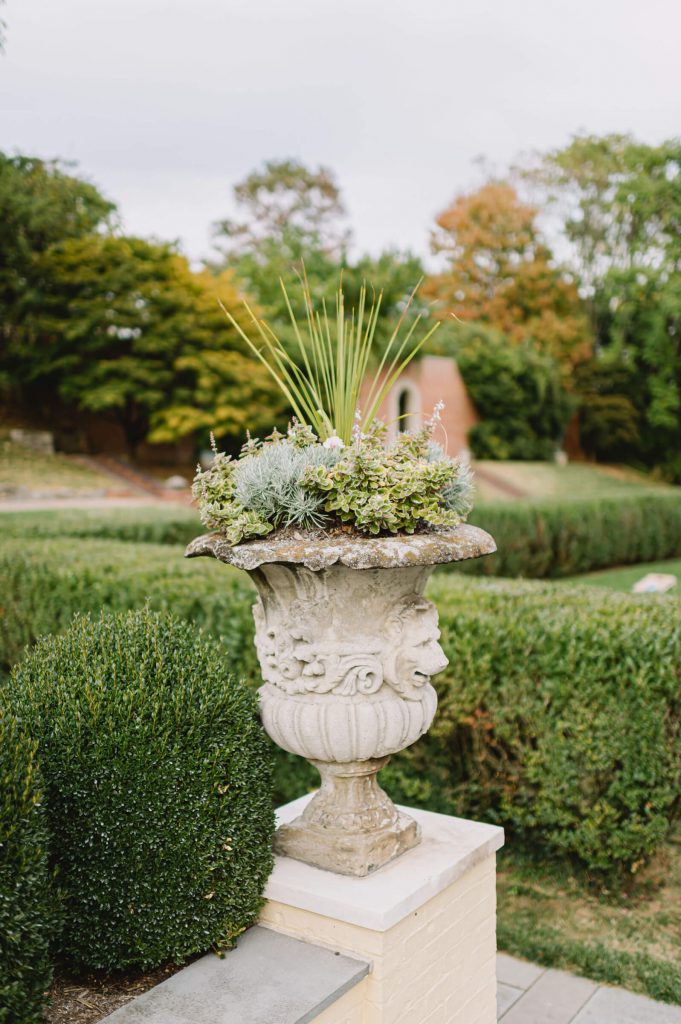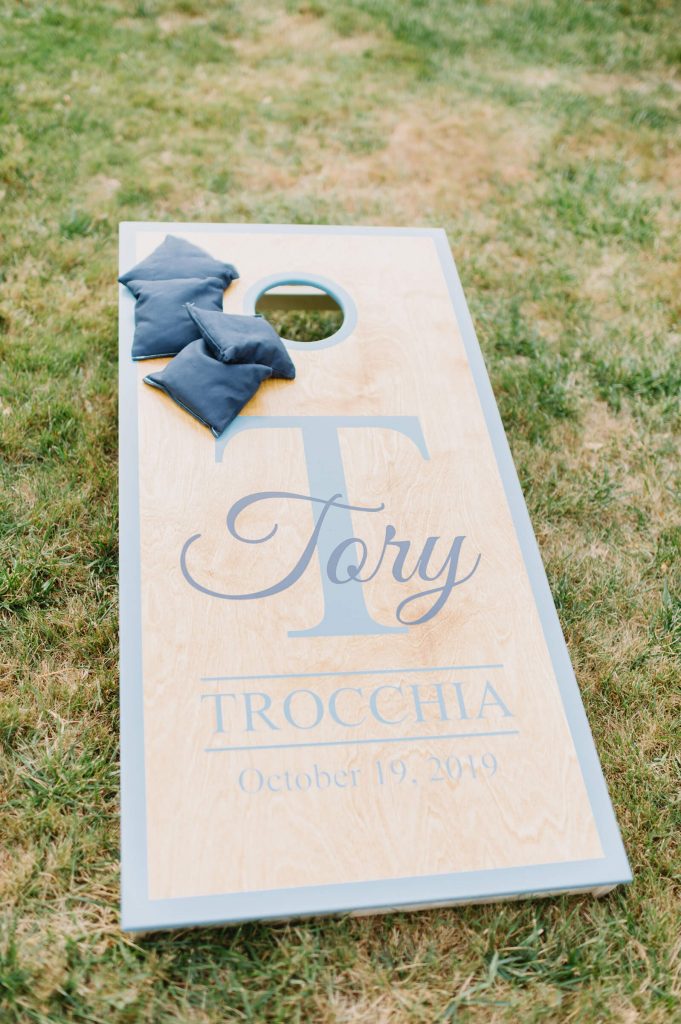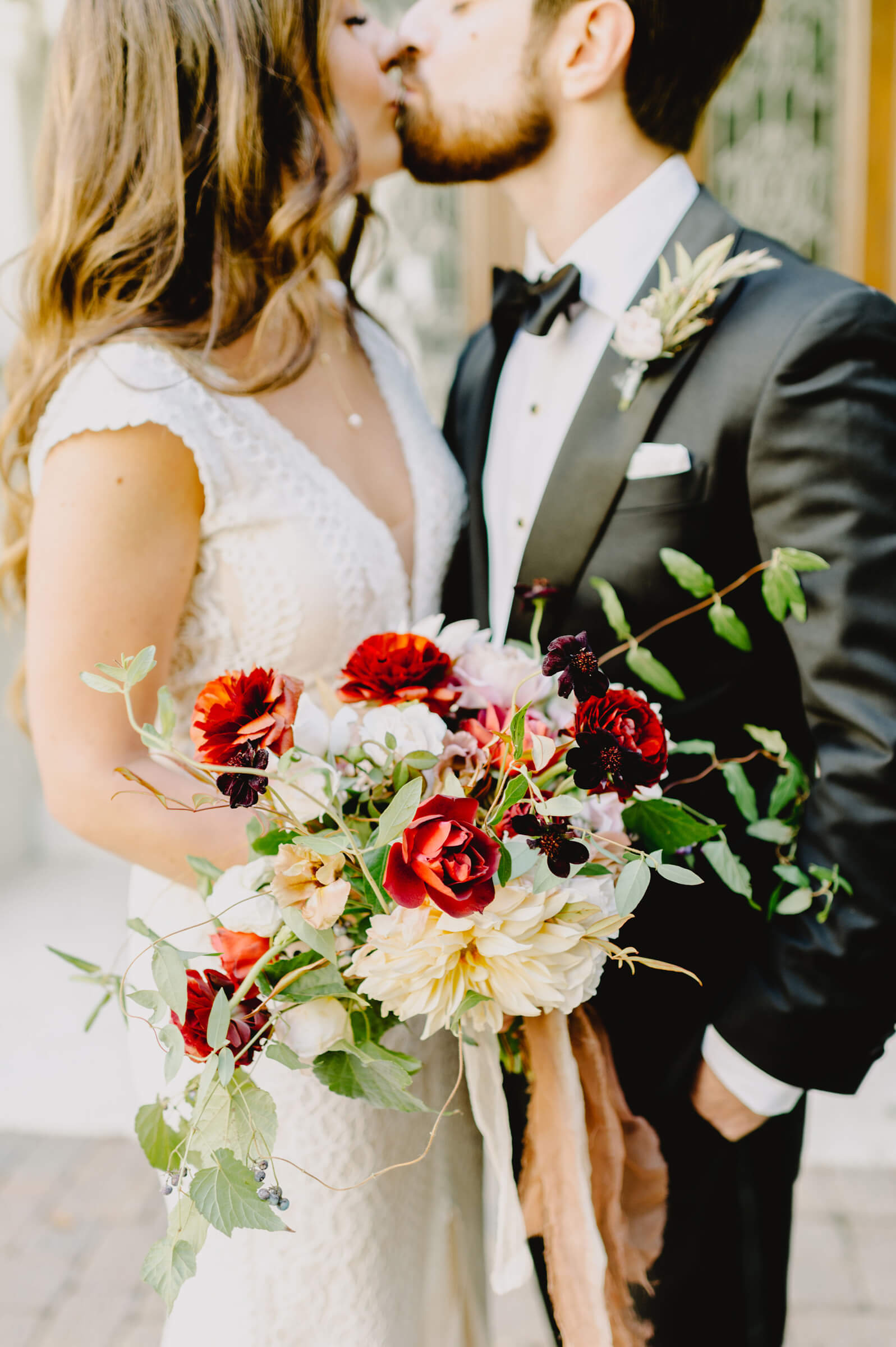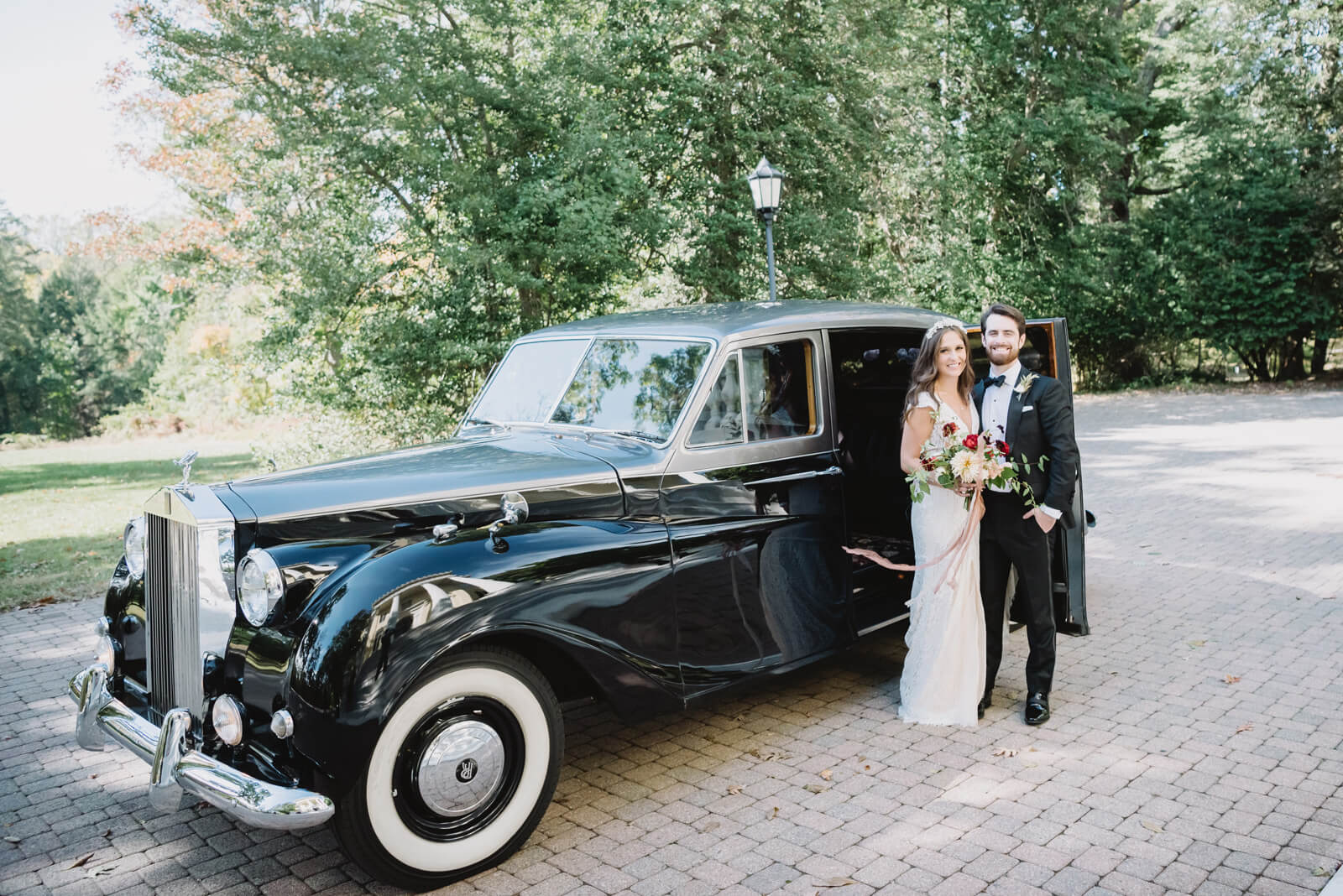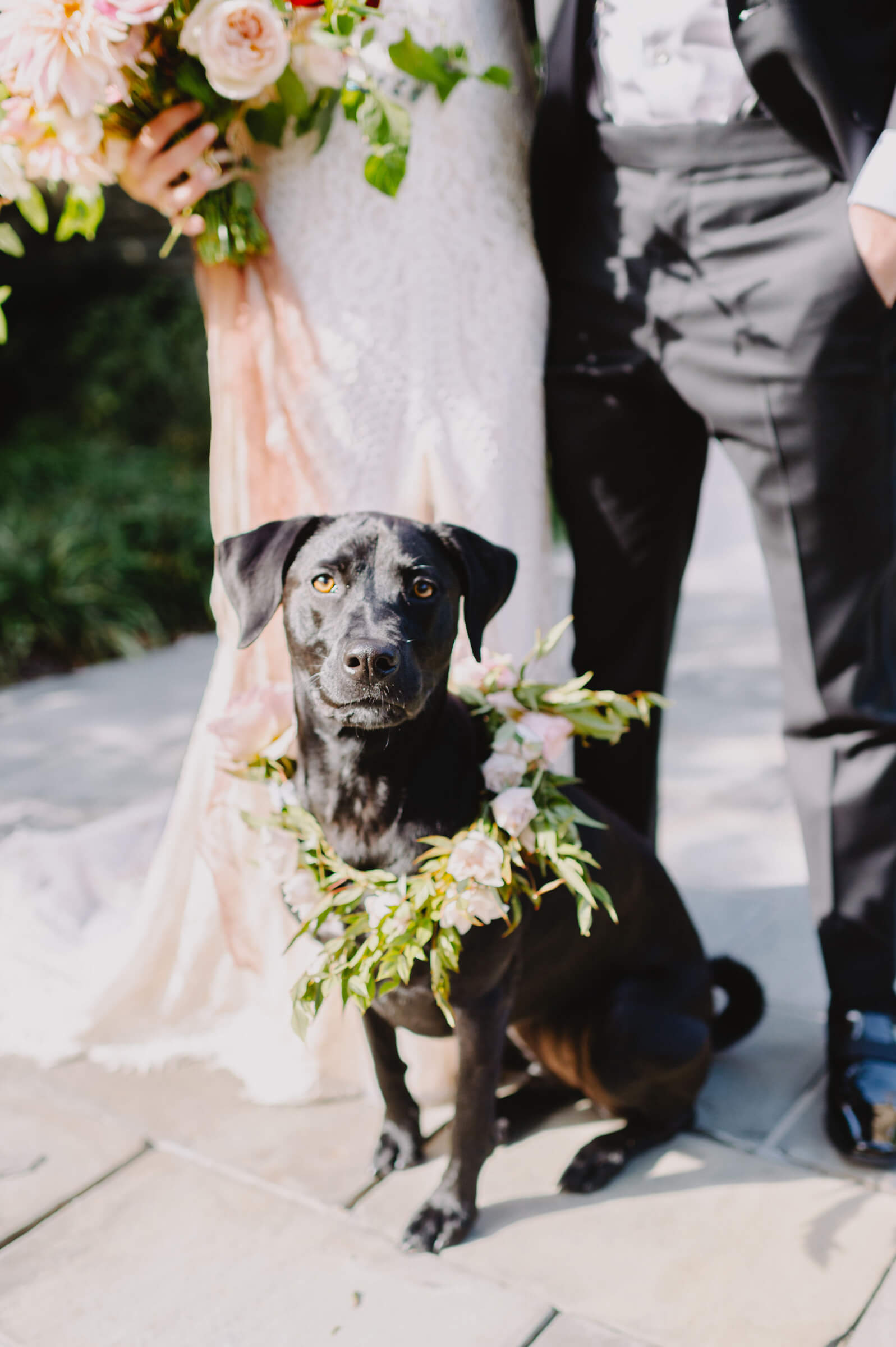 Their story—where they met, where their families are from (Drew grew up in New Jersey, Tory is a local Notre Dame Preparatory School graduate), and where they currently live—was woven throughout their day. Their ceremony was at Loyola's Alumni Memorial Chapel, just up the street, where Drew's twin brother and Tory's twin sister acted as best man and maid of honor. As an homage to Maryland, they served crab cakes and oysters at the reception. But "music was really how we brought in New Jersey," says Tory. The two of them had seen the band Brian Kirk and the Jirks play countless times at various beach bars on the Jersey shore, so "we knew long before we got engaged that we wanted them as our wedding band." That night, the Jirks played a lot of classic rock, including, of course, Bruce Springsteen. "The dance floor was packed all night long," says Tory. "Half the time it sounded like the original artist was in the room—except when I stole the mic to sing Billy Joel's 'Scenes from an Italian Restaurant.'"
But even that didn't top Tory's best moment from the wedding. Everyone had told her to "take time on your wedding day, especially at your reception, to step back with your spouse and take it all in," she recounts. So that's precisely what Tory and Drew did, sneaking away from the crowd for a few minutes, hand-in-hand, to let the wedding soak over them like a warm wave. Says Tory, "It's such a joy to look around at all your loved ones having a blast celebrating your love."