This originally ran as a Local Love in the 2023 issue.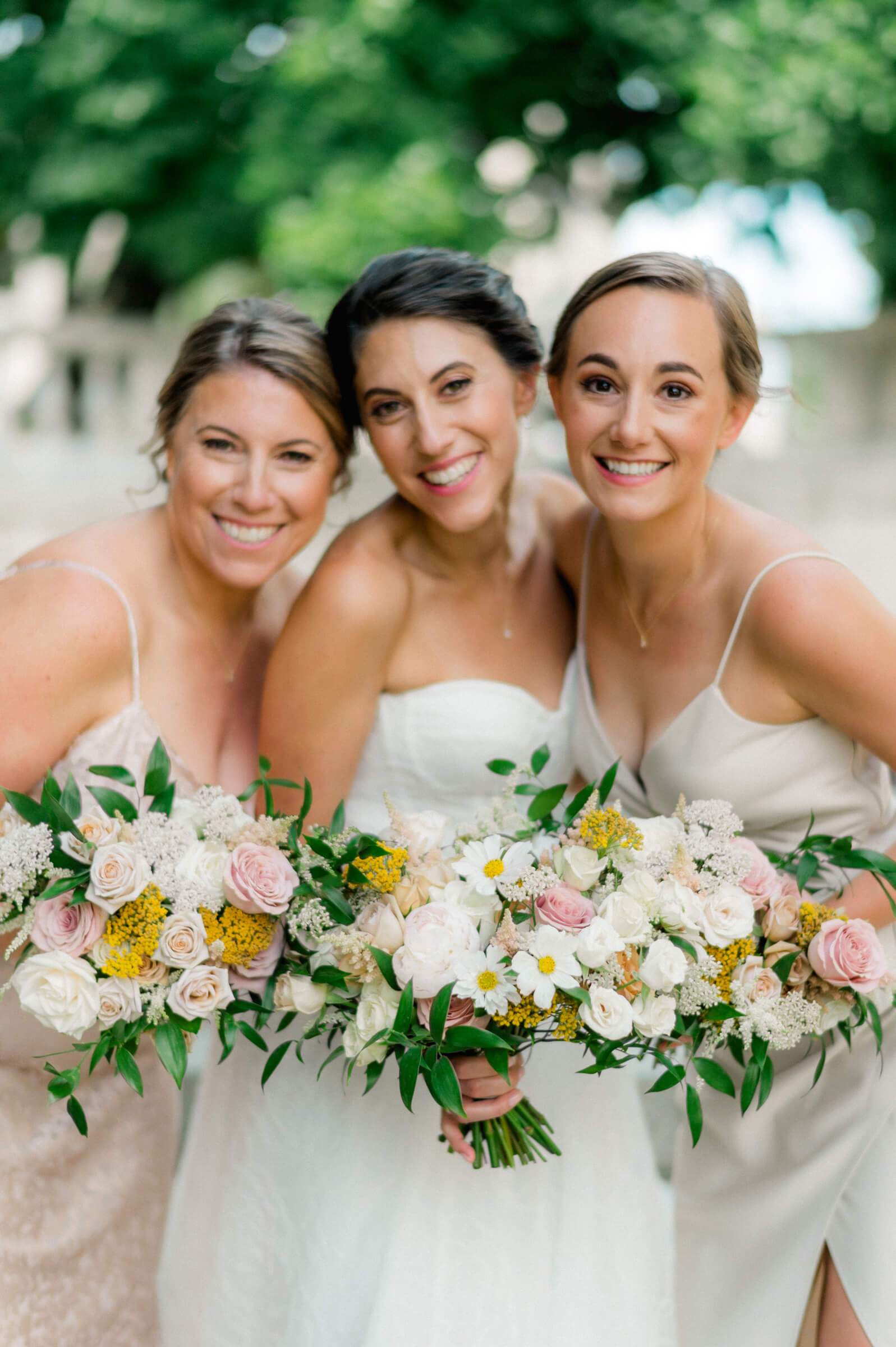 WEDDING DATE July 10, 2022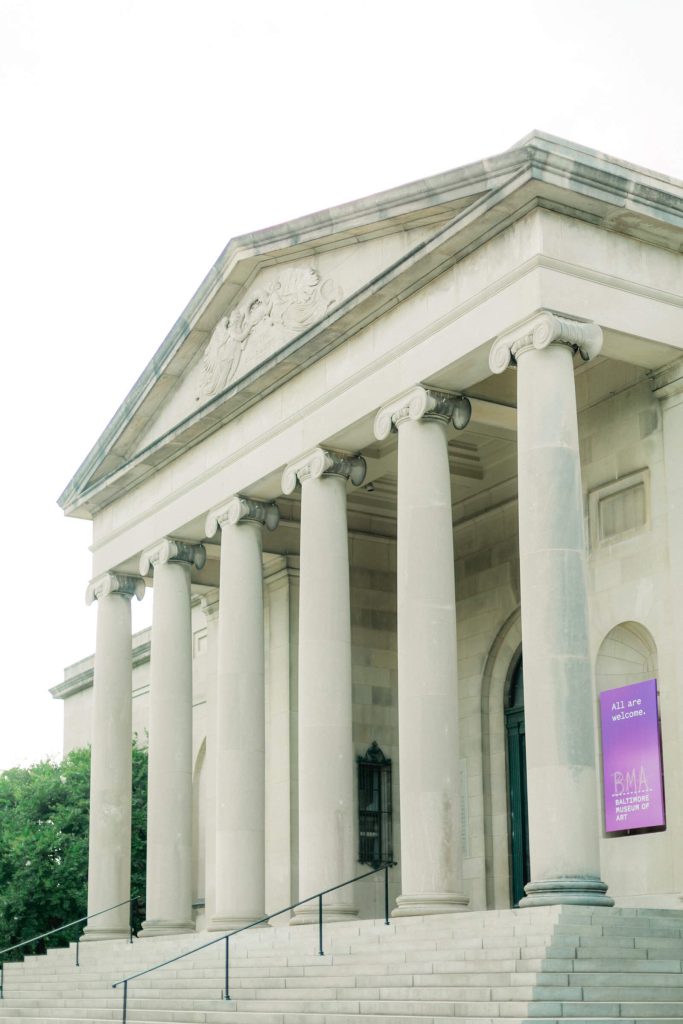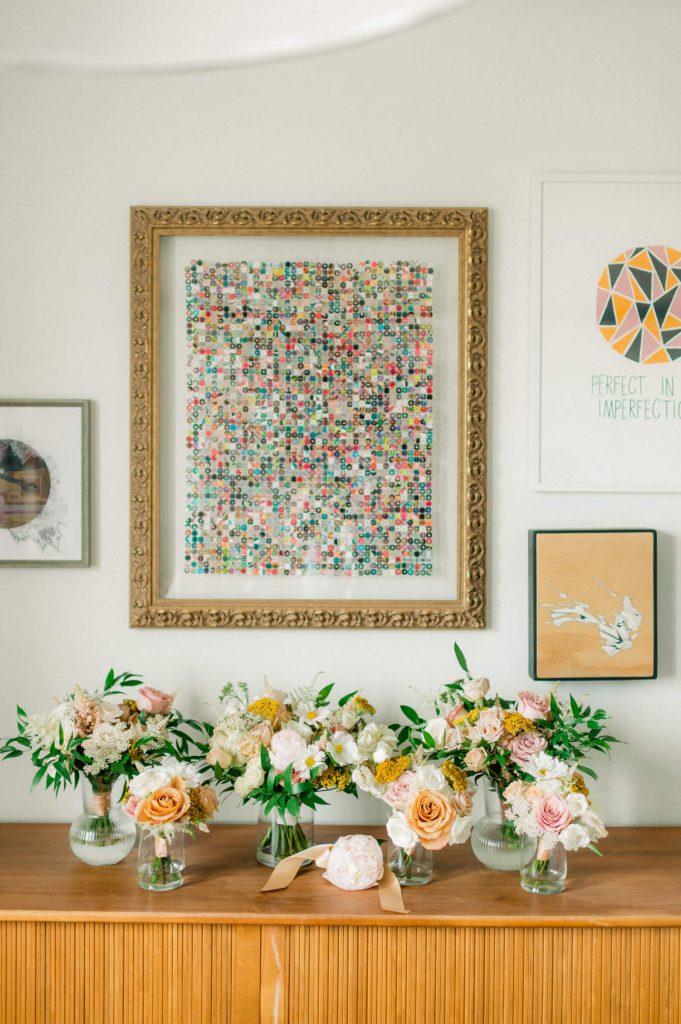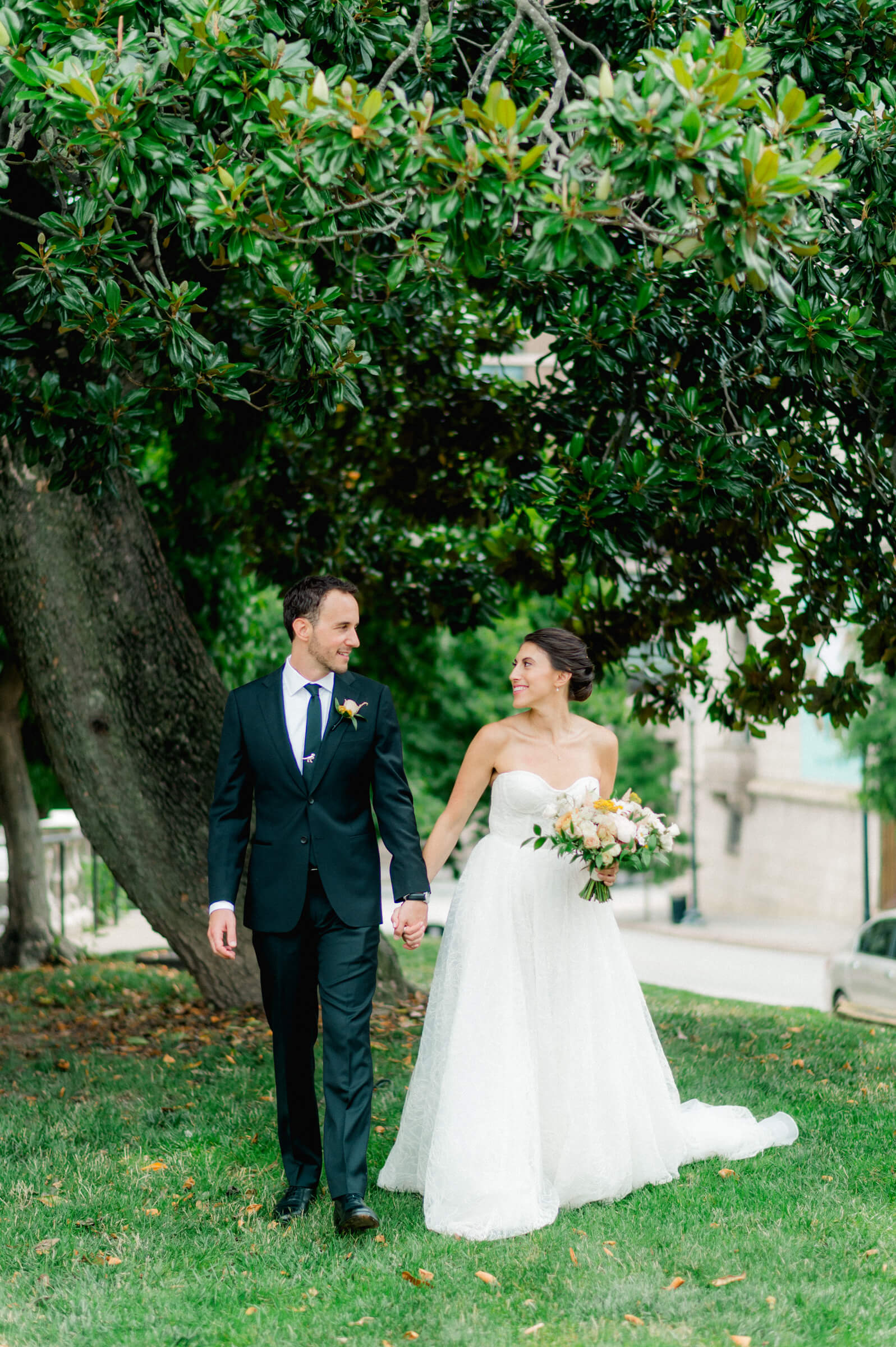 Sofi Hersher and Nathan Andorsky first met at a Hanukkah party in December 2019. Sofi was there for a work commitment and, "Nate went hoping to meet girls," recalls Sofi with a laugh. "We often joke that we spent most of our 20s avoiding Jewish community parties like this because it's exactly where our parents told us we'd meet our wife/husband someday. Always a tough pill to swallow when they're right."
Nate proposed to Sofi, a social impact consultant, at Kramer's Books in Dupont Circle in the summer of 2021. It was an elaborate scheme that involved having a friend get Sofi to the bookstore and scanning the shelves until she came across A Love Story, a book written by Nate and with her face on it. Before Sofi could put it together, Nate, an entrepreneur, emerged from behind a column. He asked her to read the book, a tale of their relationship, which ended with the words, "And then Nathan got down on one knee and asked . . ."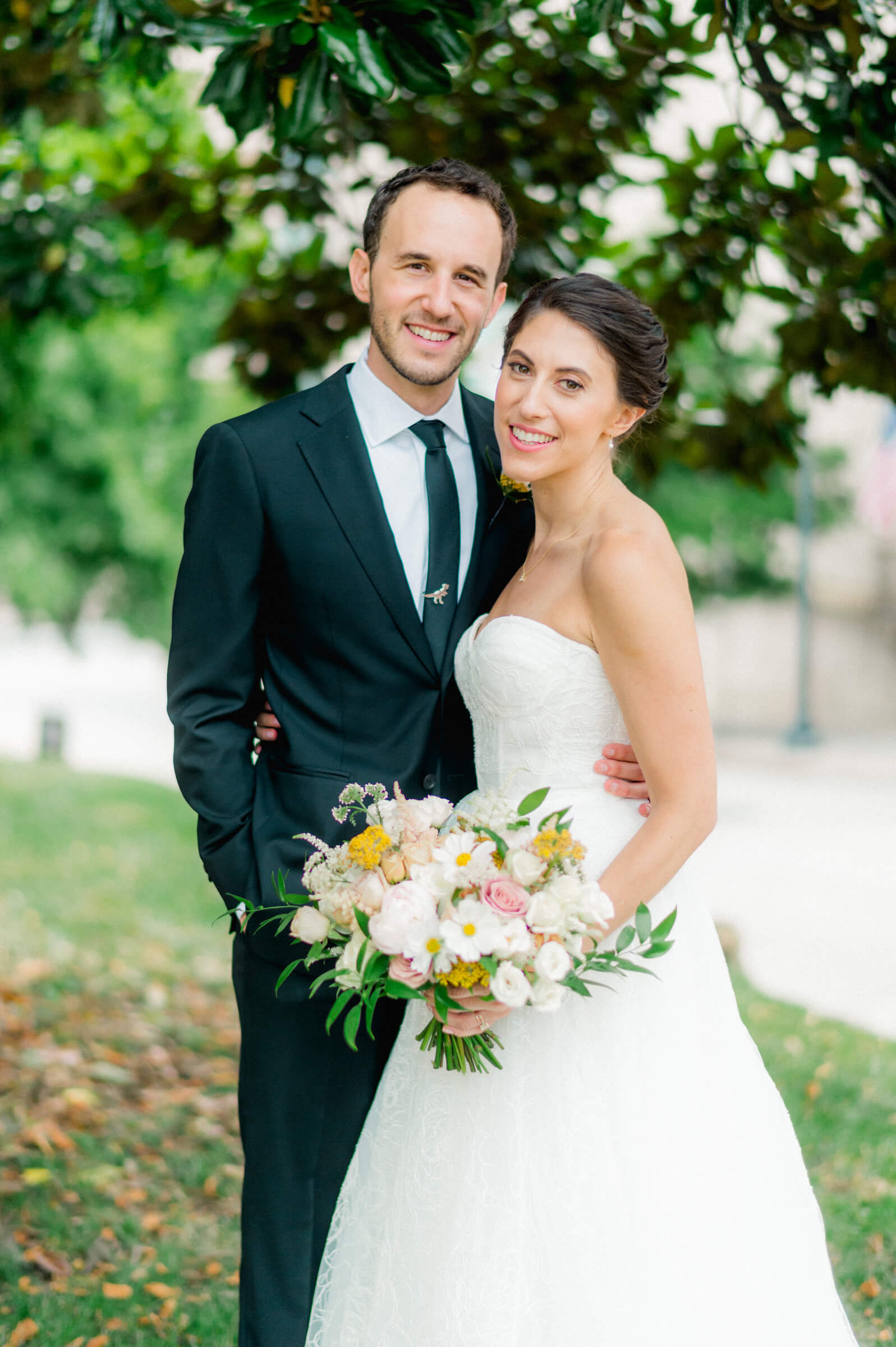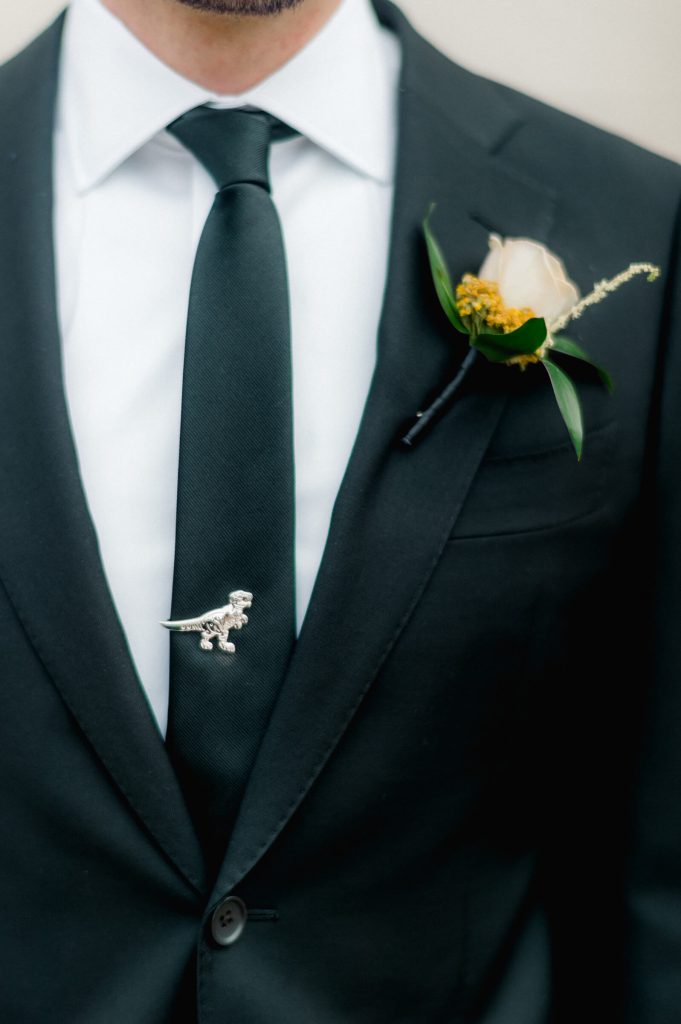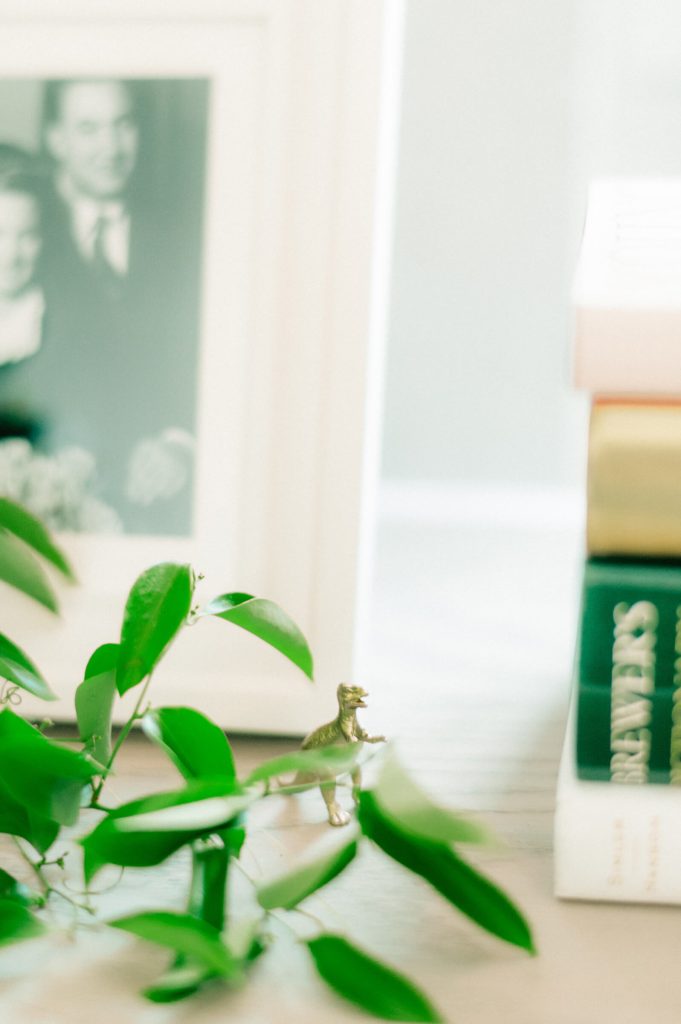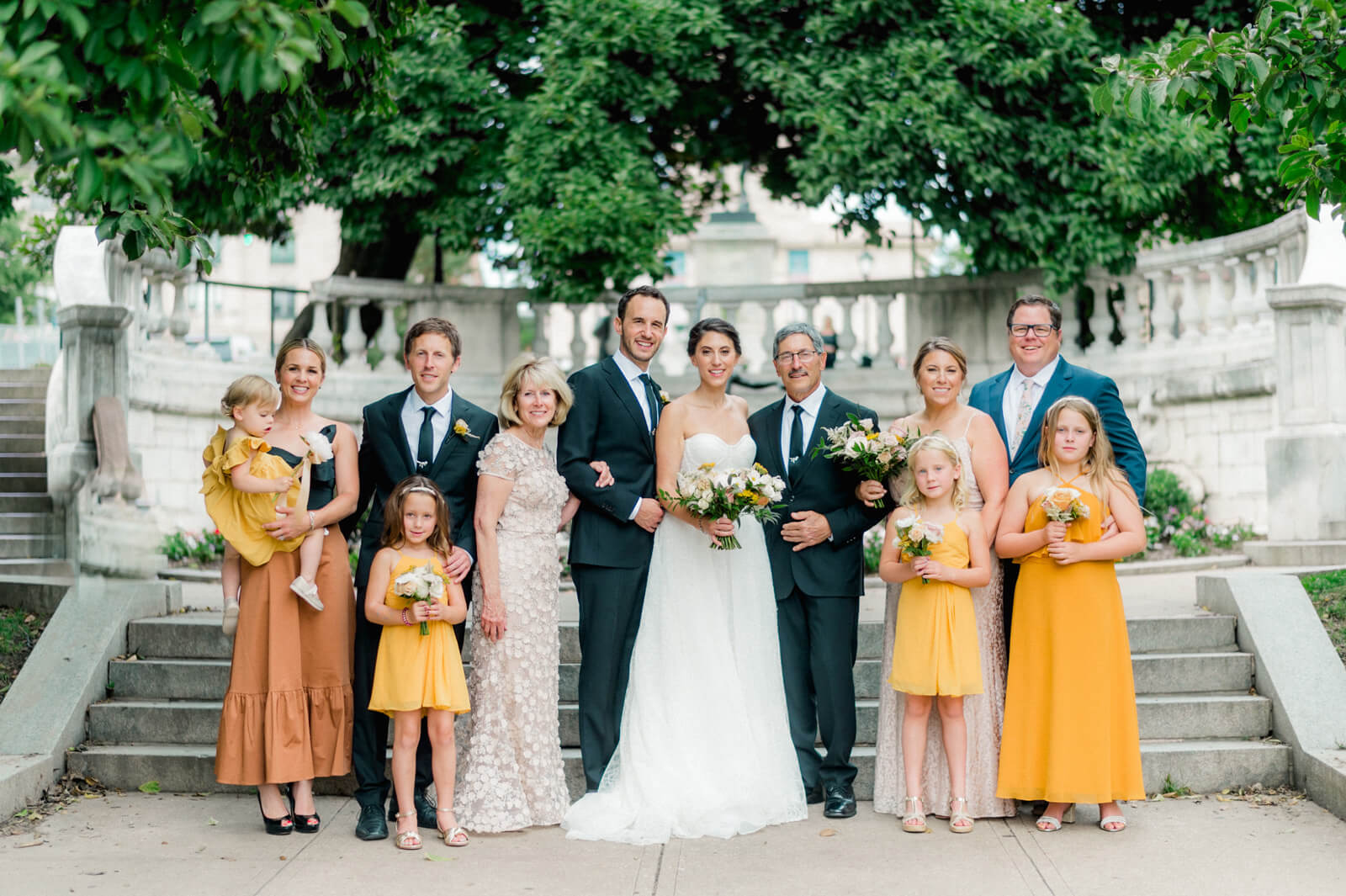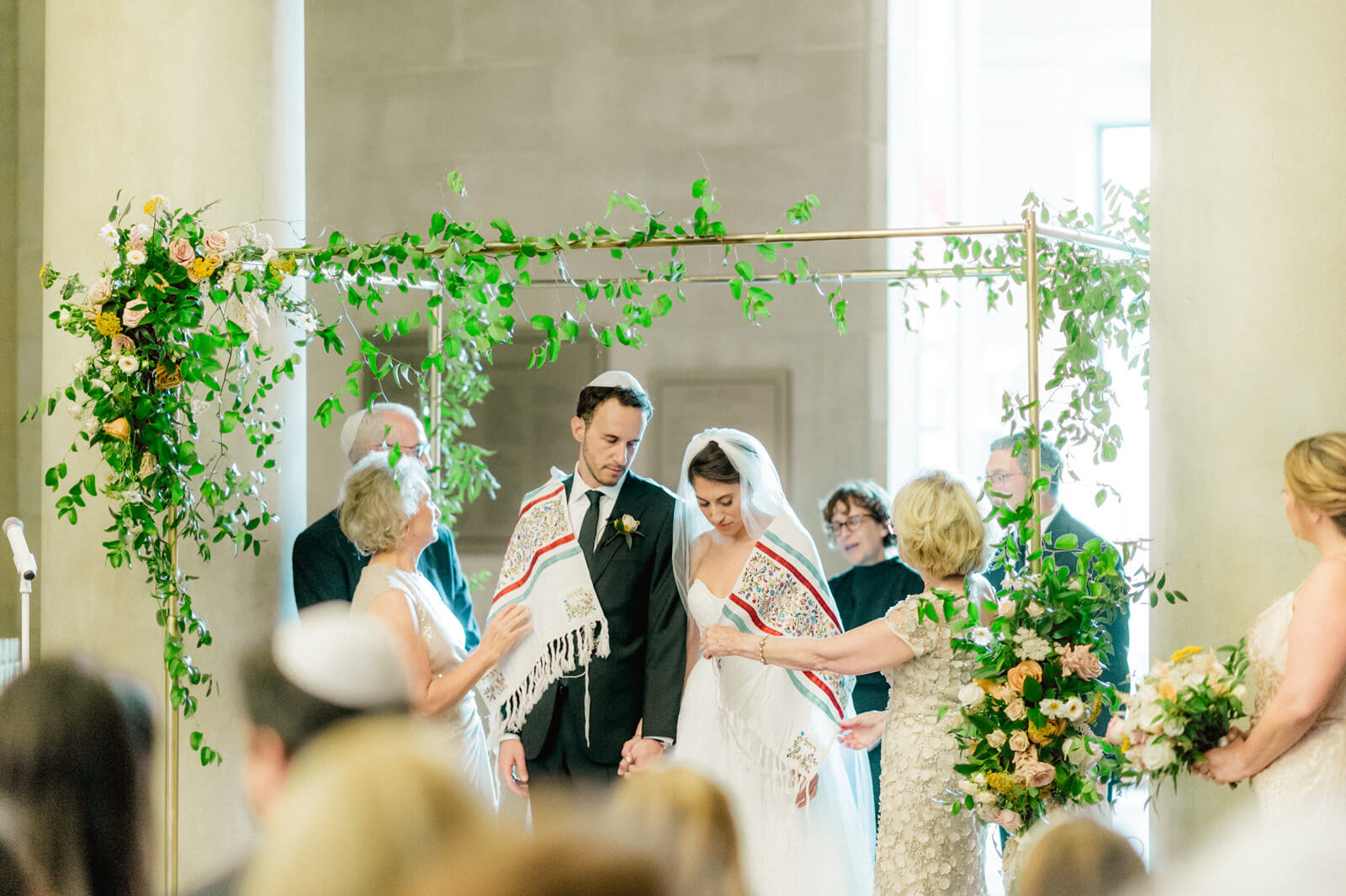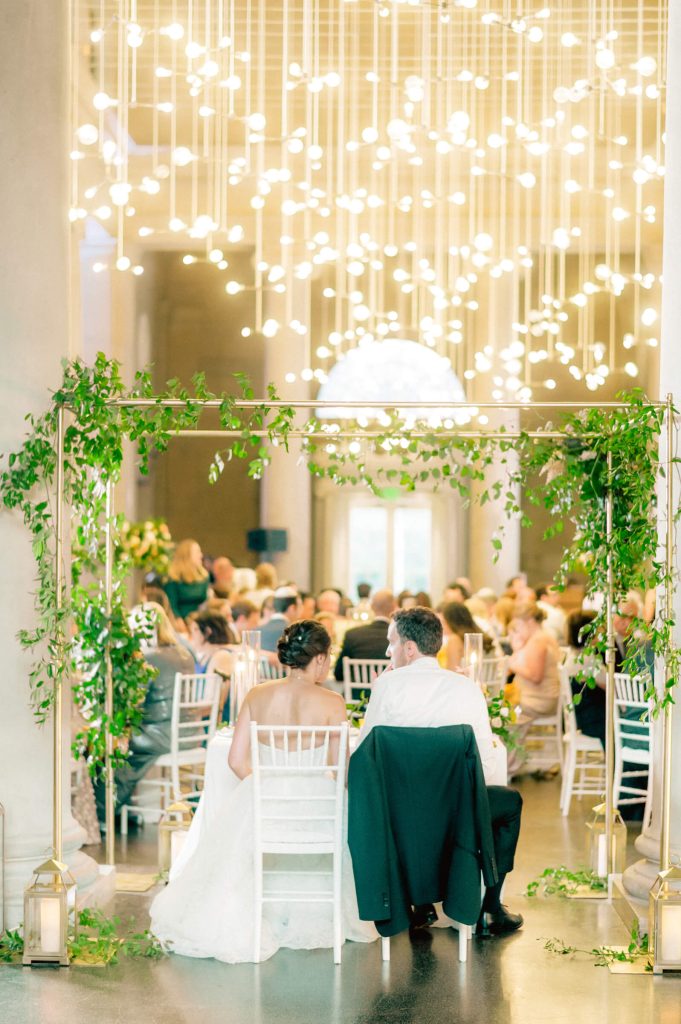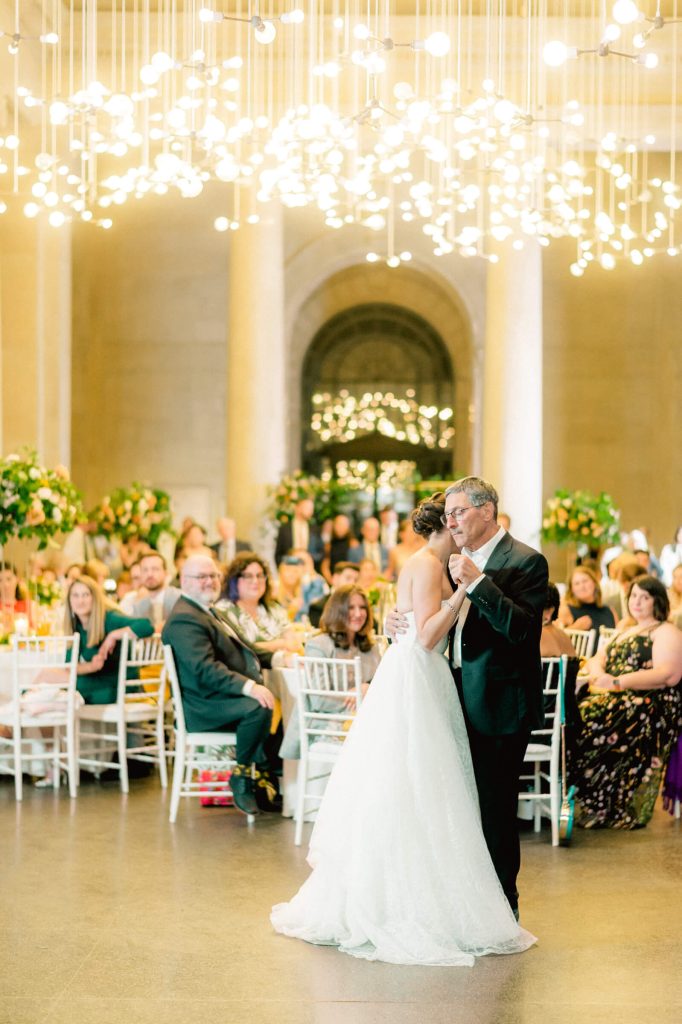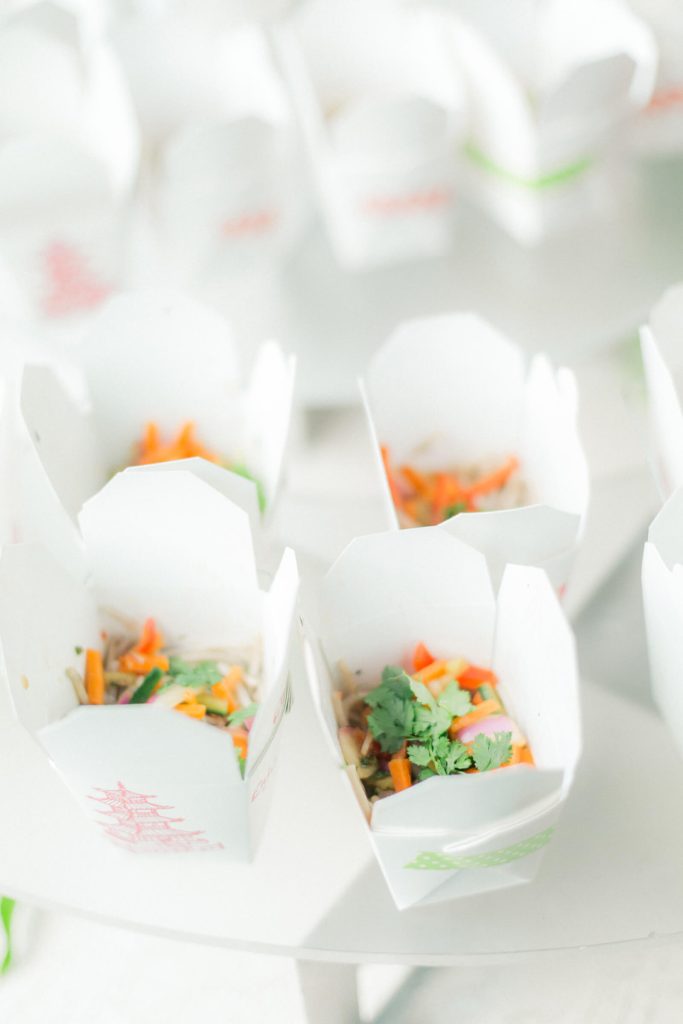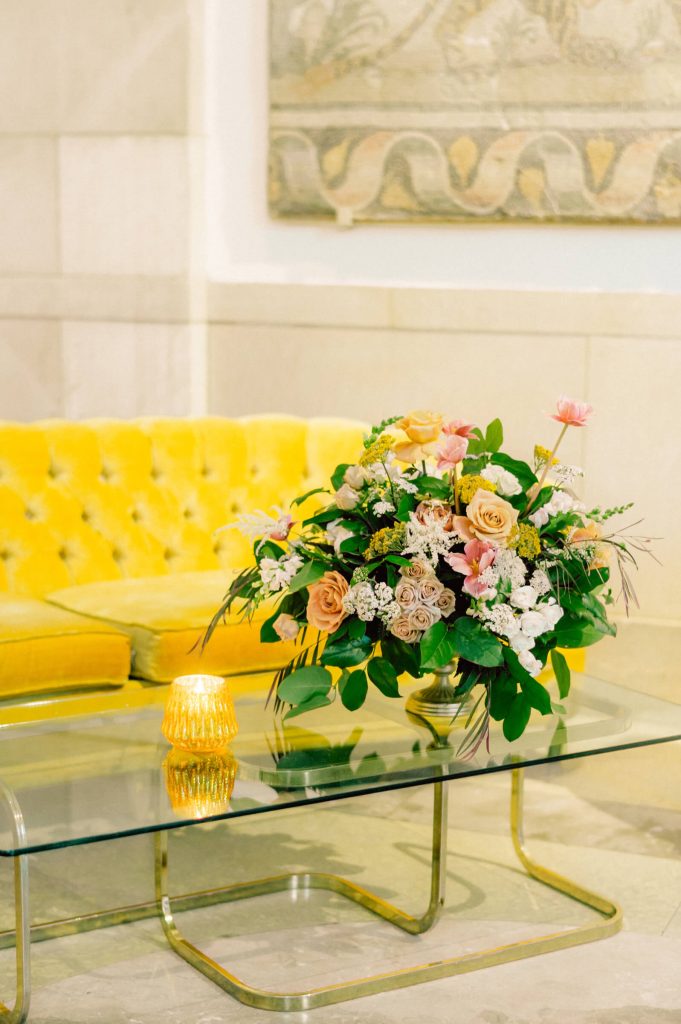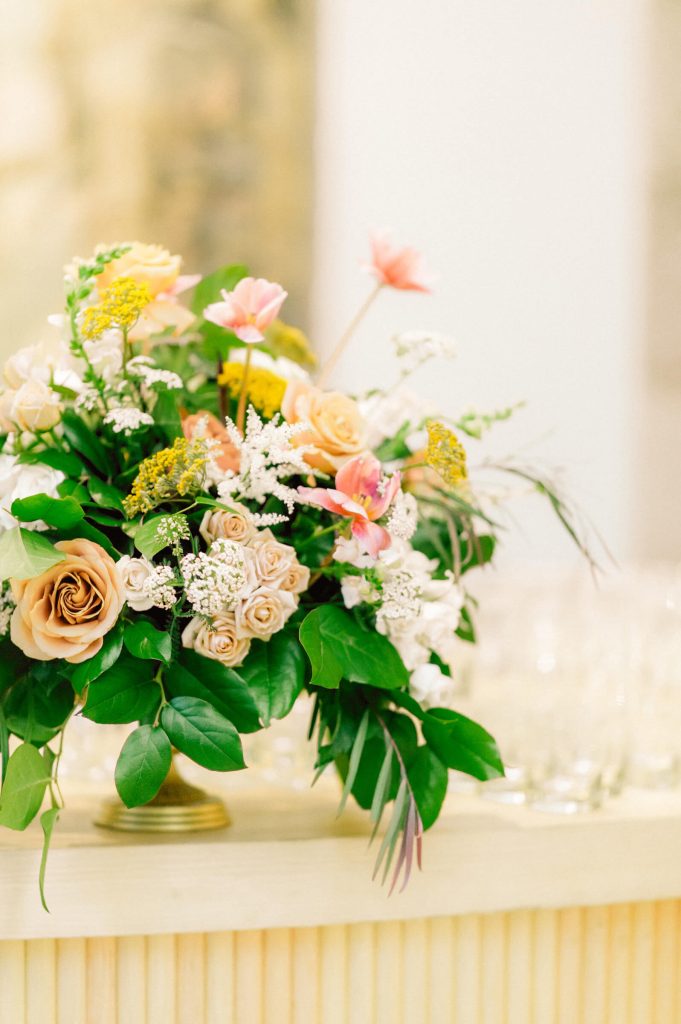 They brought that same innovation to their wedding day at the Baltimore Museum of Art. Nate and Sofi wanted something that felt timeless and elegant, but with bits of whimsy. Sofi, in particular, wanted a shimmering romantic evening complete with candlelight and bubbly cocktails, but without anything feeling stuffy. (The tiny gold dinosaurs hidden throughout the reception—a nod to dinophile Sofi—took care of that. "Guests started competing to find as many as possible.") They chose mustard and marigold as accent colors, with the rest of the palette filled in with soft-eggshell, champagne, and blush tones. Books also had to be featured prominently, since they're one of Sofi's favorite things—she even has a tattoo of a stack of them on her foot.   
Before their ceremony, Sofi and Nate transformed Gertrude's for a series of traditional Jewish pre-wedding rituals. To honor their commitment to egalitarianism, they designed a version of these rites as one joyous event where they could bring all their friends and family together. Nate sat at one end of a long table, with Sofi at the other. Friends and family rounded out the seats until it was standing room only, and together they sang and toasted the bride and groom, battling from each end of the table for who could be the loudest or make the best toast.
Soon Nate's friends and relatives danced him over to Sofi, where he placed a veil over her face and then sat with her while they received blessings from both of their fathers, watched their mothers come together to ceremoniously break a plate, and signed their ketubah—a Jewish wedding contract.
It was meaningful and heartwarming and set the tone for the rest of the day. Says Sofi, "It was important that everything in the space tell a story of joy."