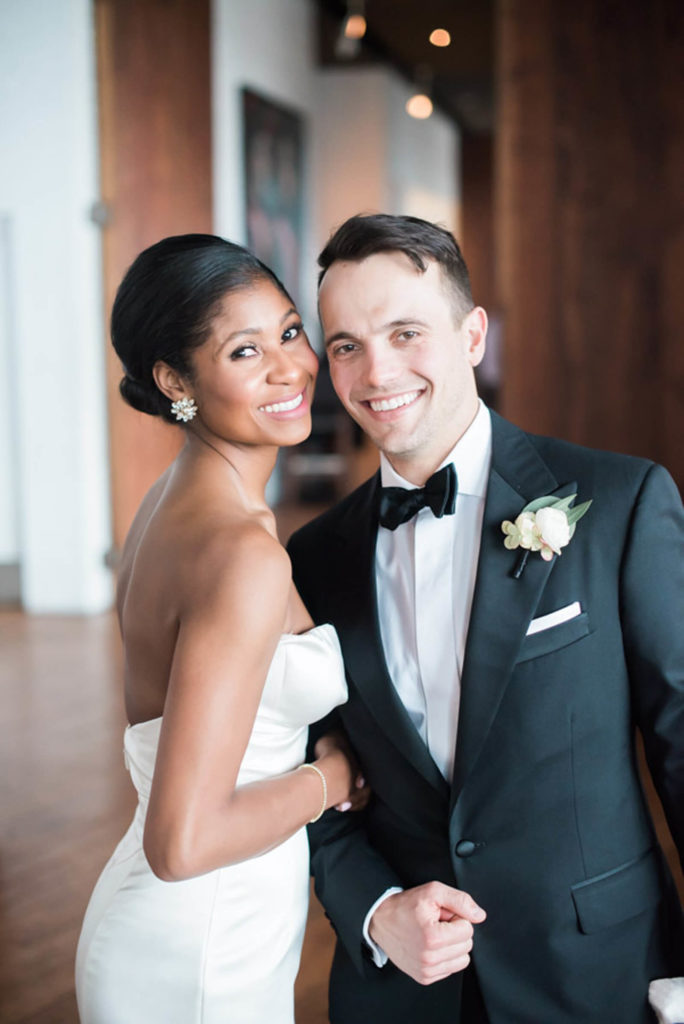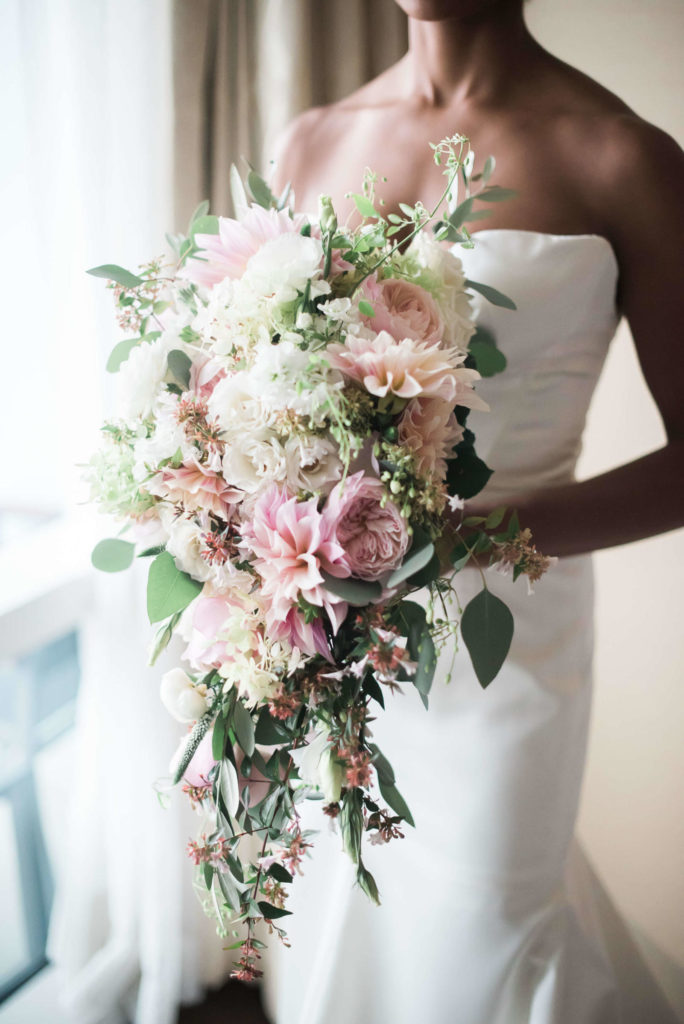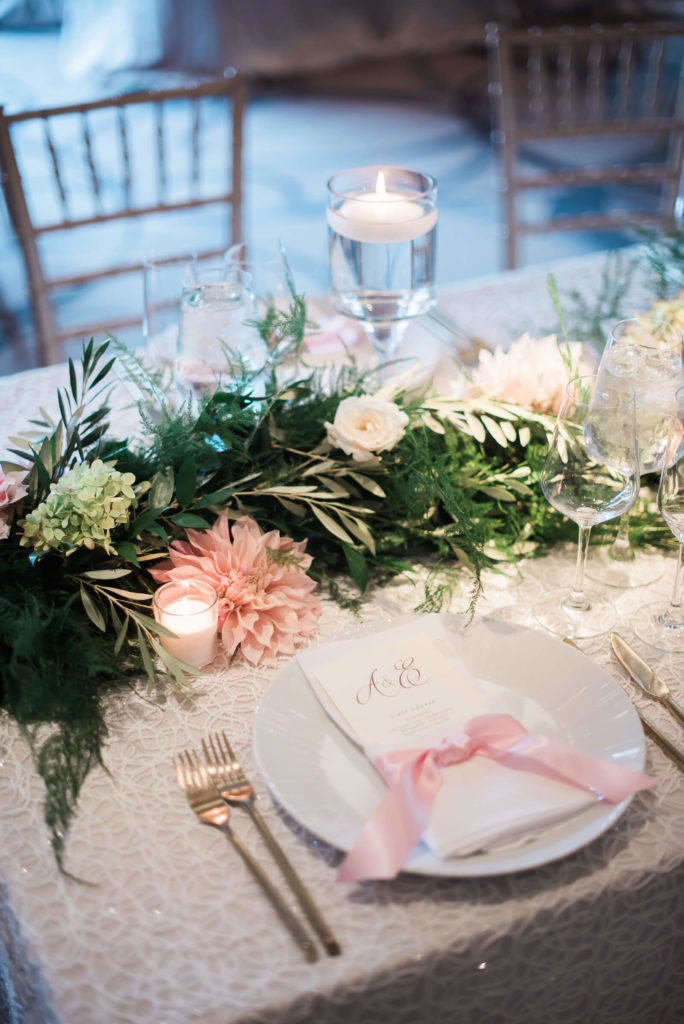 Occupations Alexandra is a clinical content editor and strategist at a digital health company; Eric is a commercial real estate broker
Wedding date September 2, 2017
Number of Attendees 140
Number of Attendants Six bridesmaids, 10 groomsmen, two flower girls, and two ring bearers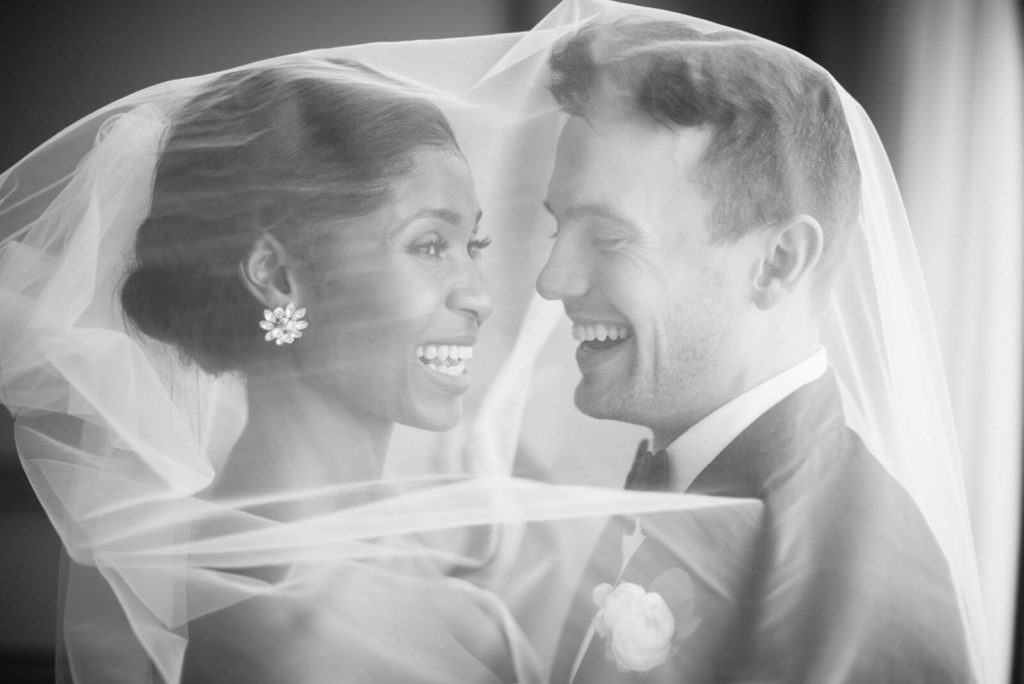 How You Met Eric and I met in October of 2013 when I was in San Francisco for an Infectious Disease conference, where I was presenting my thesis work from grad school. I had gone out to dinner with a friend from high school and Eric happened to be out with his high school friends in the same area. We were both trying to go to a bar called Tipsy Pig, but the line was too long, so separately, we both decided to go to the bar next door, Campus. The details are fuzzy (because fireball shots), but Eric definitely approached me first. He says he did so because I stood out as not being from San Francisco; I was wearing a dress, an uncommon sight in such a casual city. I started telling him about why I was in the city, where I was from, where I went to school, that I had run varsity track in college, etc. In his words, he was intrigued to learn more about me because I was "a nerd and an athlete". We met each other's friends, who we soon ditched, and went to the wine bar next door so that we could chat in a quieter place. It's hard to remember exactly what we discussed, but as an introvert, it's rare that I meet someone and immediately feel connected, open, and comfortable. After Eric dropped me off at my friend's place, I knew immediately that I had to see him again. I remember calling my mom, with whom I chat on the phone every day, to tell her that I was in love. So I took a chance and texted him the next day to see if he wanted to get together that evening, knowing that I was leaving on Sunday and may never see him again. Long story short, after telling his mom that he had "met the love of his life," he ended up cancelling plans with her to take me to dinner and spend the evening with me. I went back to Baltimore and we continued to get to know each other via Facetime, phone calls, and many exchanged selfies. I visited for a long weekend in December at which point I met his family. I moved to San Francisco in January (not exclusively for him, but certainly hoping that the relationship worked out) and we've been together ever since.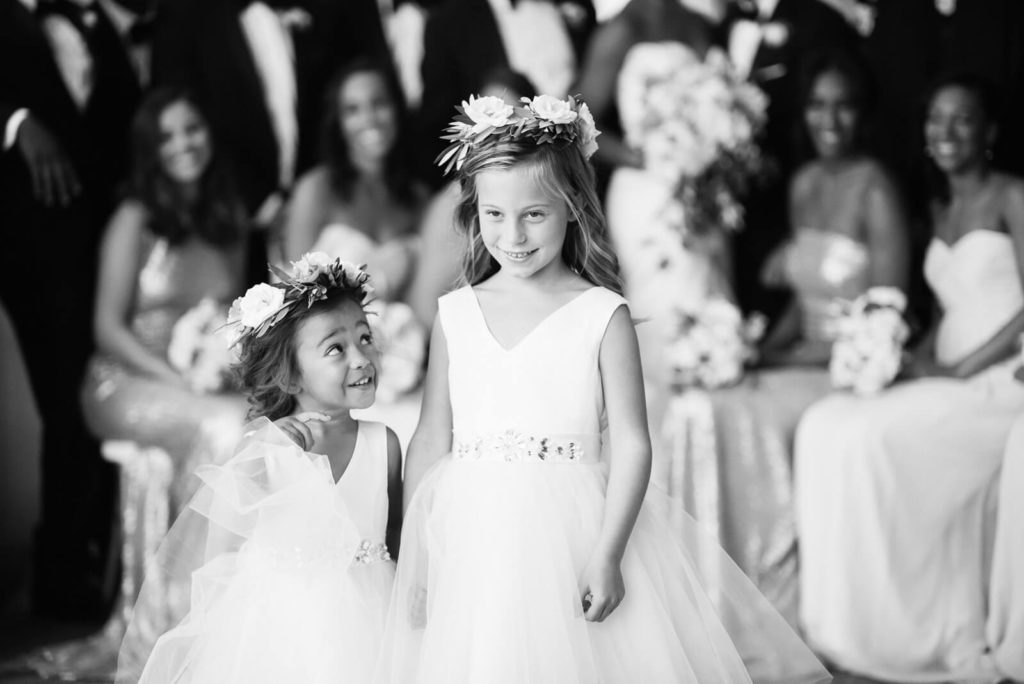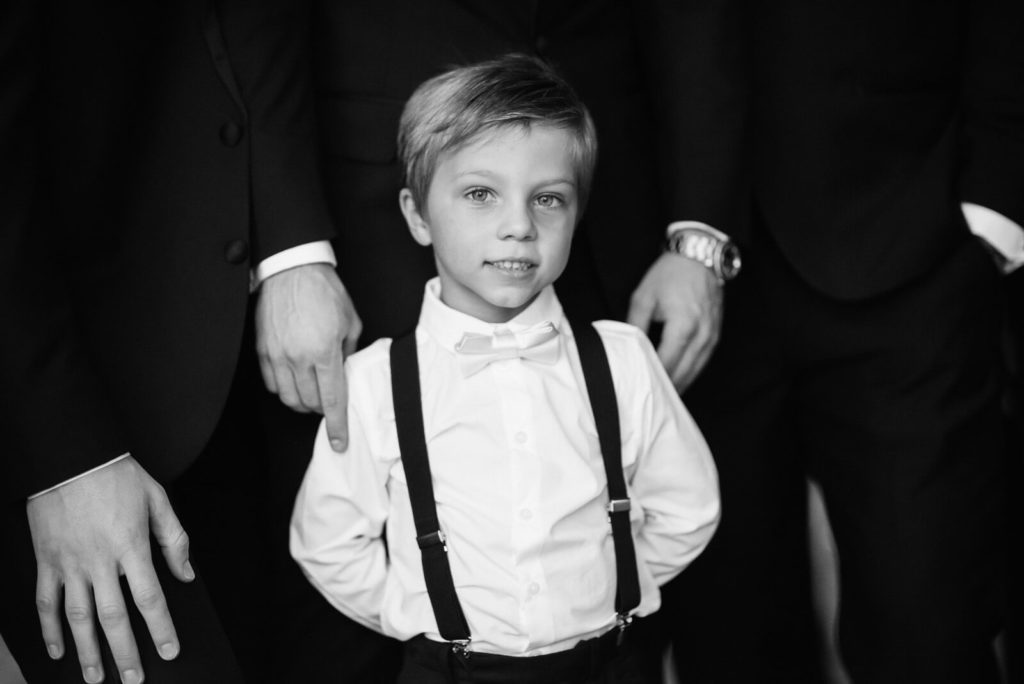 The Engagement Before Eric proposed, he secretly took a quick 14 hour trip to Baltimore to ask my mother and father for their blessing, telling me that was going to San Diego for a closing dinner. For the proposal, he used the ring that my late maternal grandfather gave my late grandmother for their 50th anniversary, before having a ring made specifically for me. Eric first told me that he loved me on the rooftop of the San Francisco Art Institute, overlooking the San Francisco Bay and downtown. Eric proposed at the same spot two years later.
Wedding Design Inspiration Classic, elegant, romantic
What Was Unique and Special About Your Wedding Day I grew up taking violin and music theory at the Peabody Preparatory in Baltimore, so incorporating live strings in our ceremony and cocktail hour was a priority. Each of the selected pieces was meaningful. For example, the piece played for the recessional was The Prince of Denmark's March, a piece that was also played at my graduation from The Bryn Mawr School. It was also special to introduce all of Eric's west coast family and friends to Baltimore and to see everyone enjoying and exploring the city. Many of them want to go back.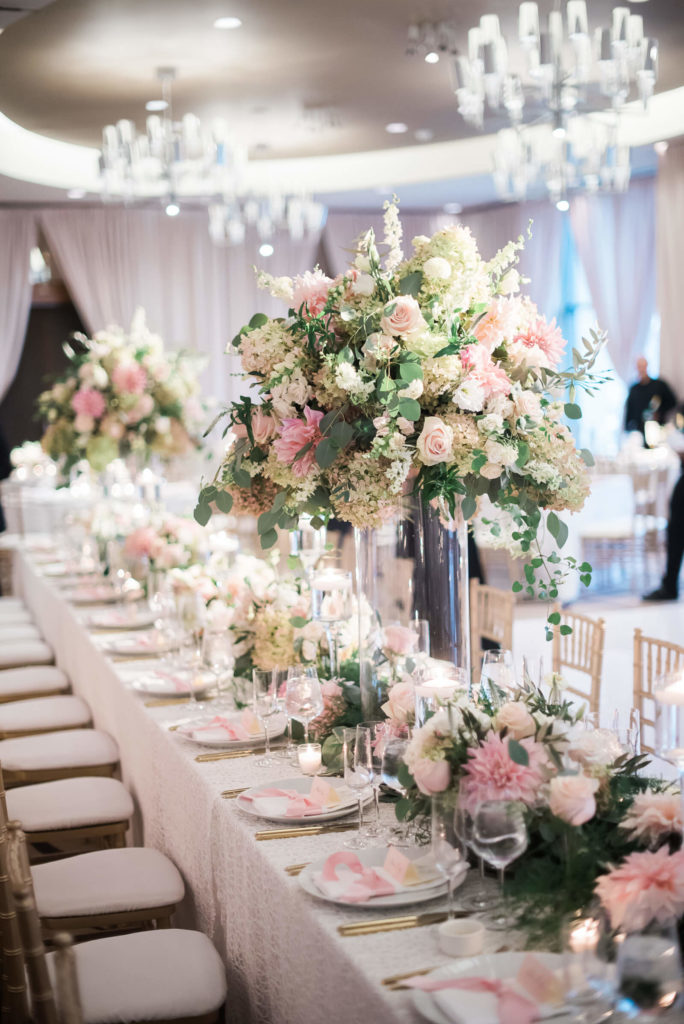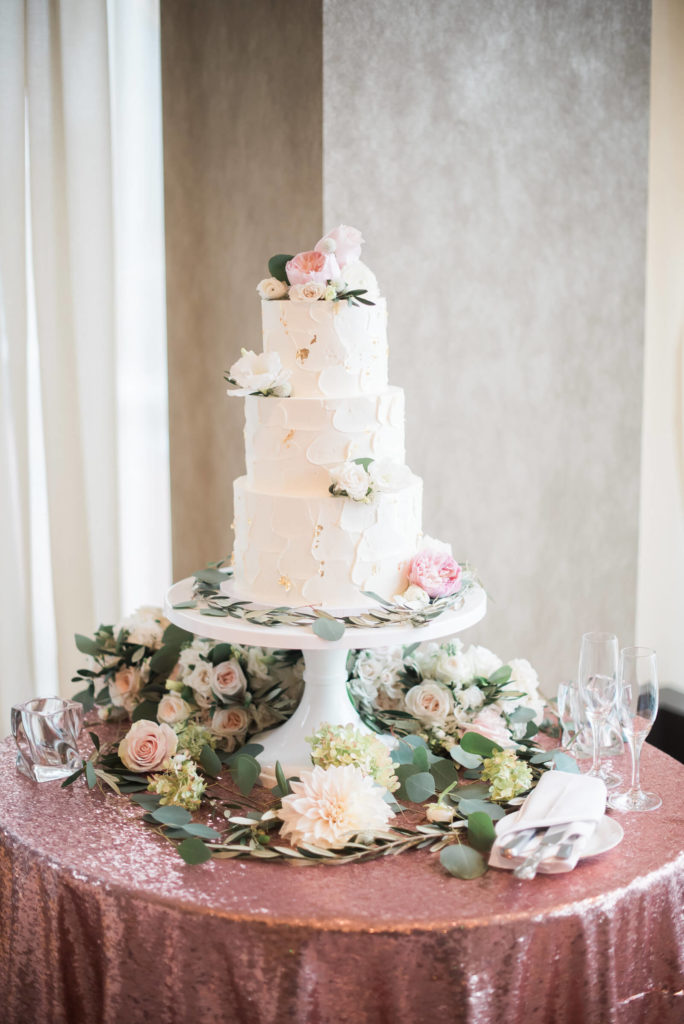 Favorite Details The flowers! Holly Chapple is the most meticulous, thoughtful floral designer and is extraordinarily dedicated to her craft. It smelled like a rose garden when we walked into the reception.
Most Unexpected Event On Your Wedding Day Eric and I are not sure if most of the guests know this, but our ceremony was supposed to be outside on the Four Seasons' beautiful Splash Terrace that overlooks the harbor. Eric grew up just north of San Francisco and loves being outdoors and around water, so we thought that the harbor with its passing boats would have the perfect scenery. When planning the wedding, we were actually concerned that it would be too hot, as labor day weekend the prior year saw temperatures around 100 degrees. Unfortunately, on the morning of the wedding, dark clouds rolled in and it rained all day long. With some quick thinking and creativity, the amazing team of vendors and planners pimped out the grand ballroom (thankfully it was available) and made it all work!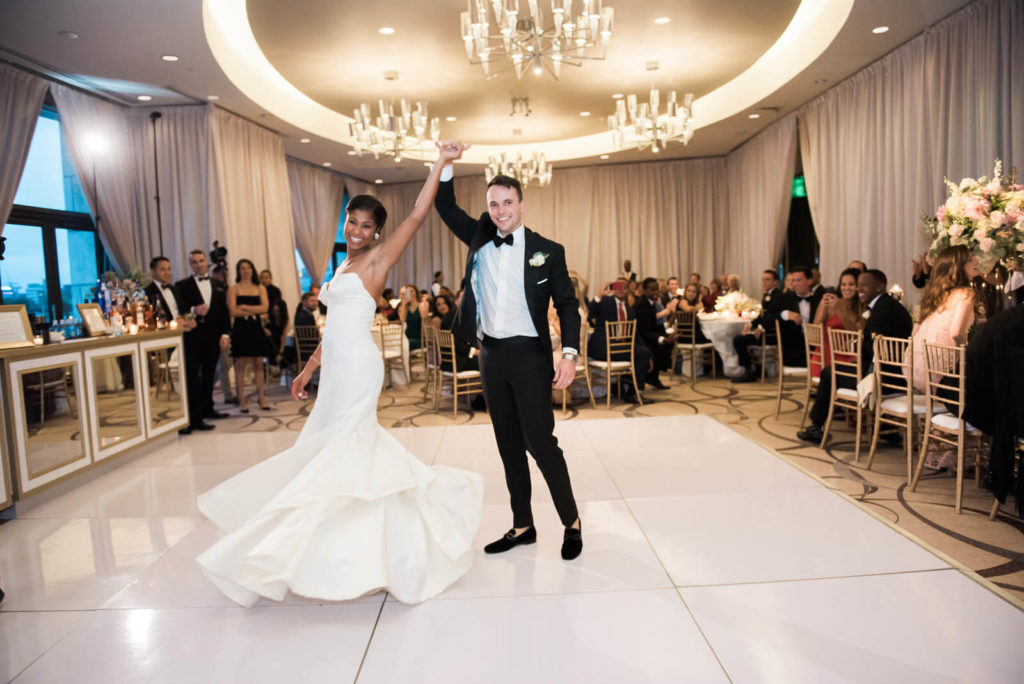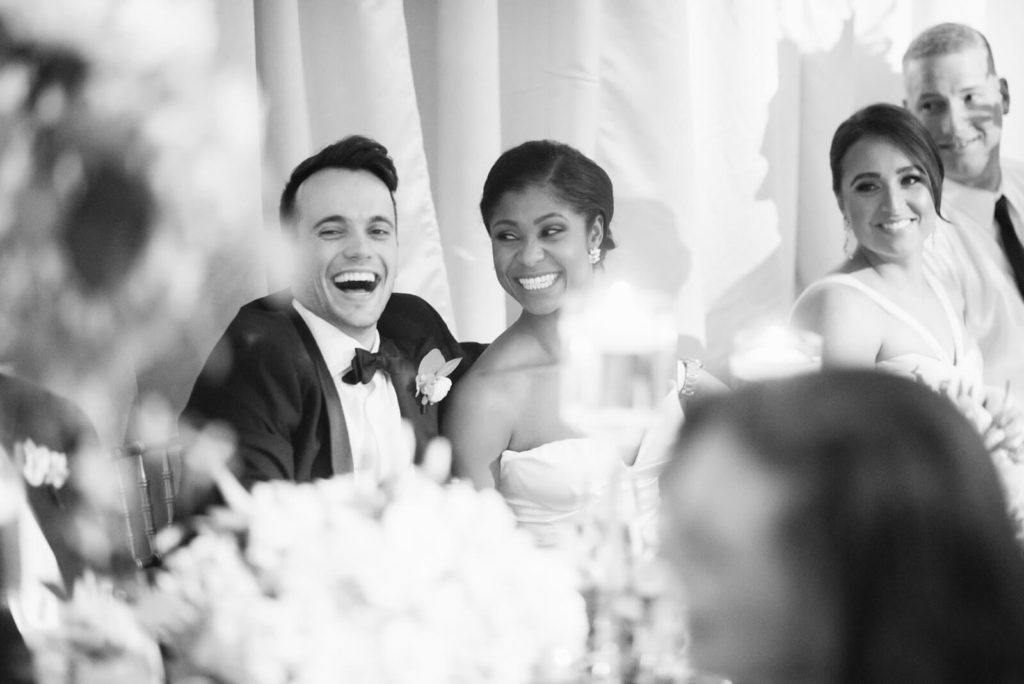 Piece of Advice Everyone will tell you that your wedding day will fly by more quickly than you could imagine, and it will. Take a few quiet minutes with your new spouse, away from all of your guests. We actually snuck away for most of the cocktail hour and spending that time together was one of the best parts of the day. Acknowledge your feelings; note your elation and excitement. Your wedding day is really the only time in life that everyone who loves and supports you will all be in the same room celebrating you, so take a moment to breathe, look around, and take it all in.