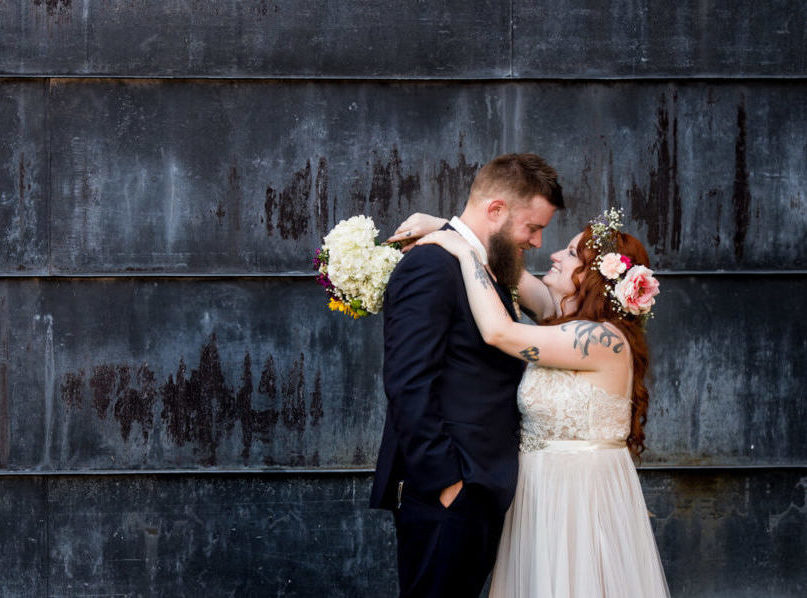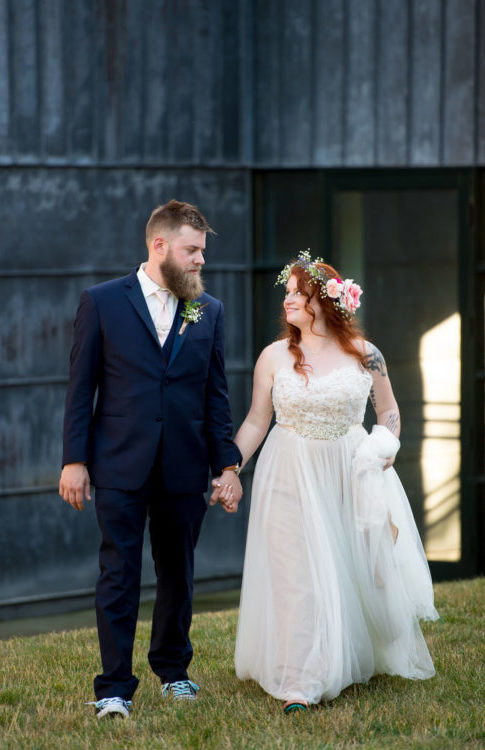 Occupations Sam is a leasing consultant at Eden Apartments; Andrew tends bar at Thames Street Oyster House.
Wedding date July 1, 2017
Number of Attendees 100
Number of Attendants 20
How You Met He was my bartender first, friend and crush second, and you know the rest!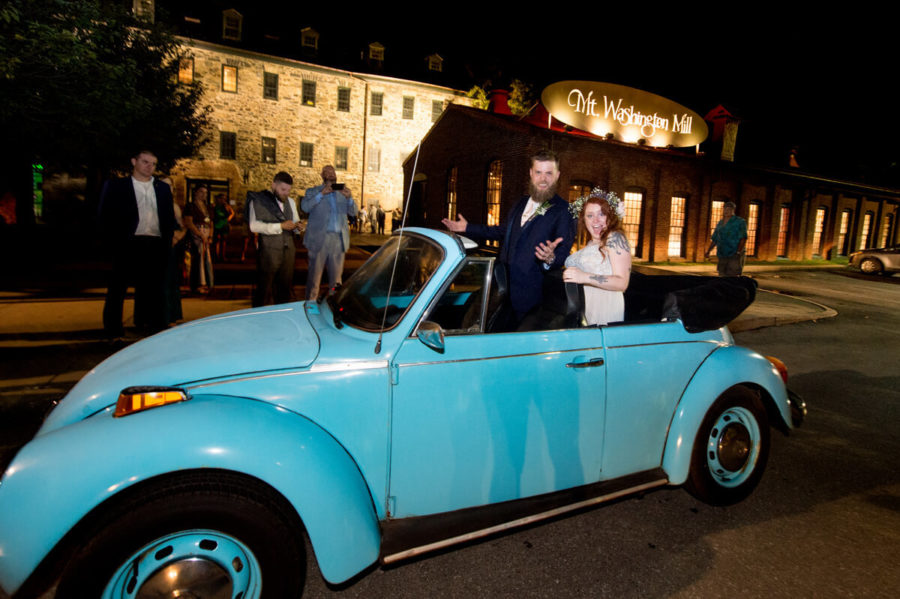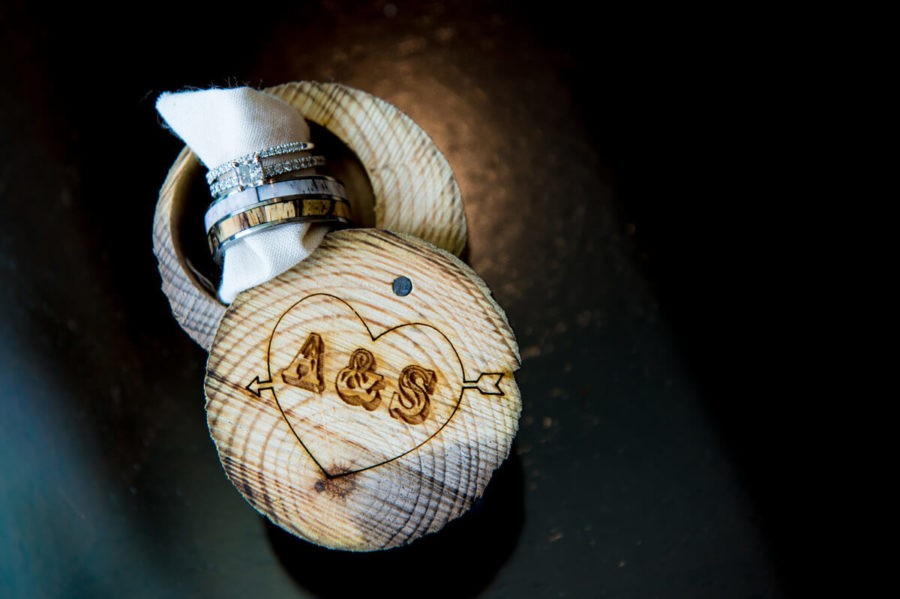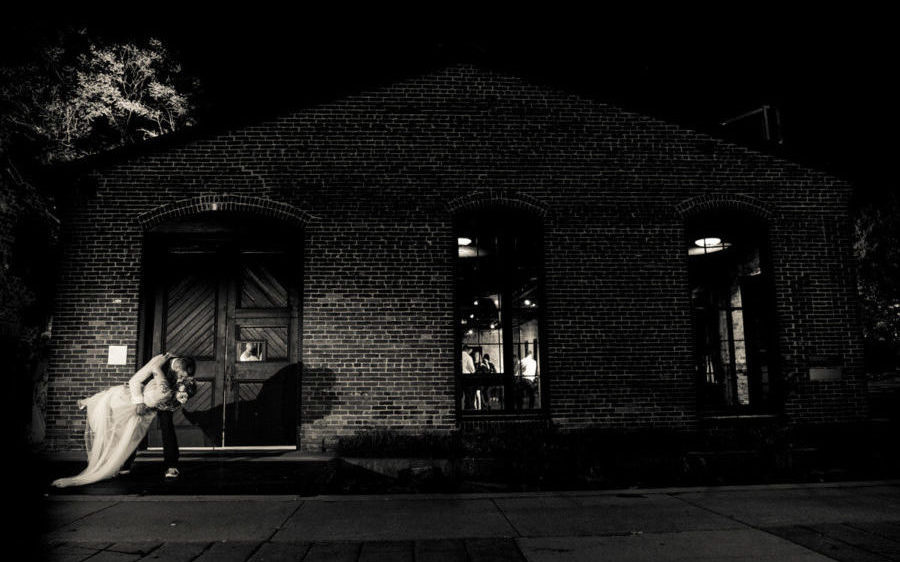 The Engagement Picture this, Christmas Eve, NYC, Top of Empire State Building. He asks, "Wanna do something crazy" and shows me a ring. After a, "wait, what?" moment, marrying him didn't seem crazy at all. Such a surreal moment.
Wedding Design Inspiration Rustic, simple, Secret Garden-esque.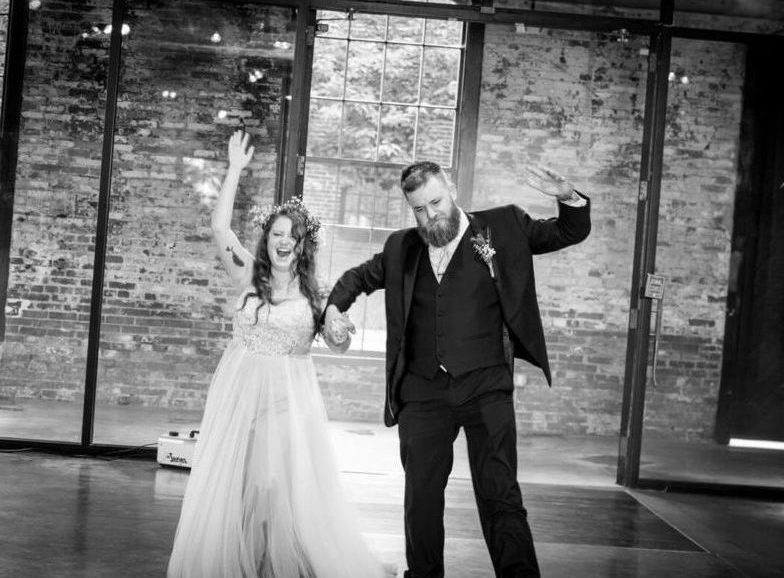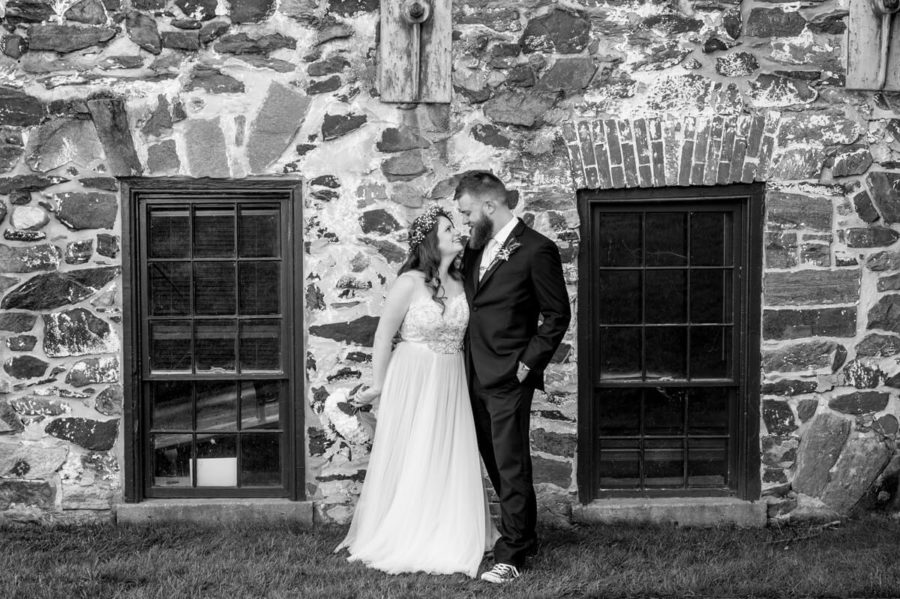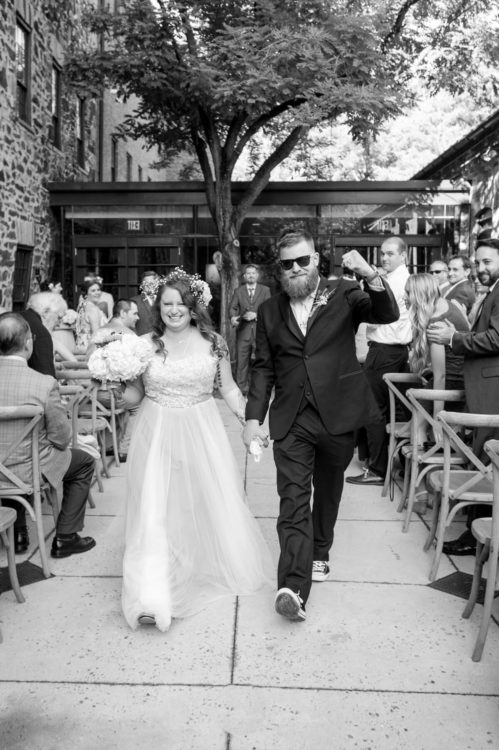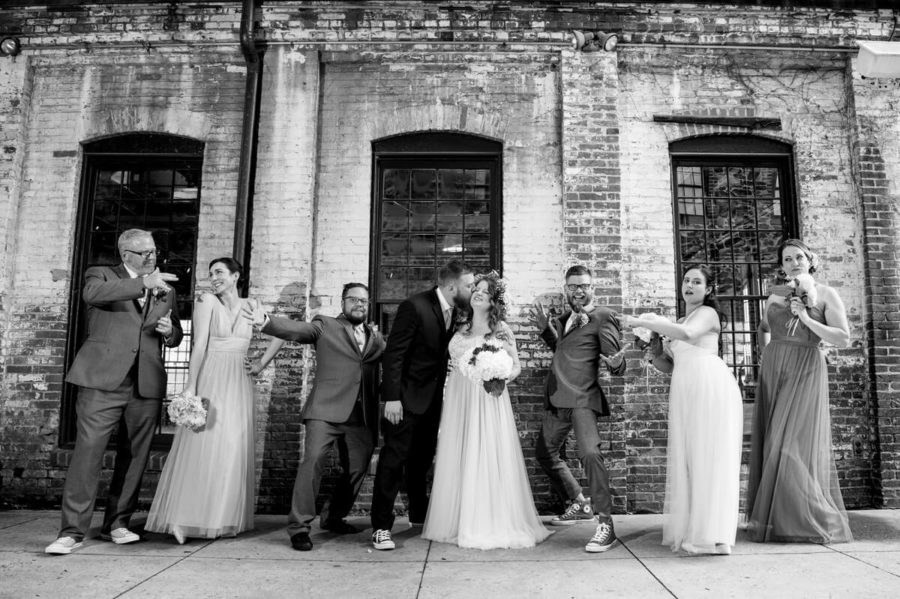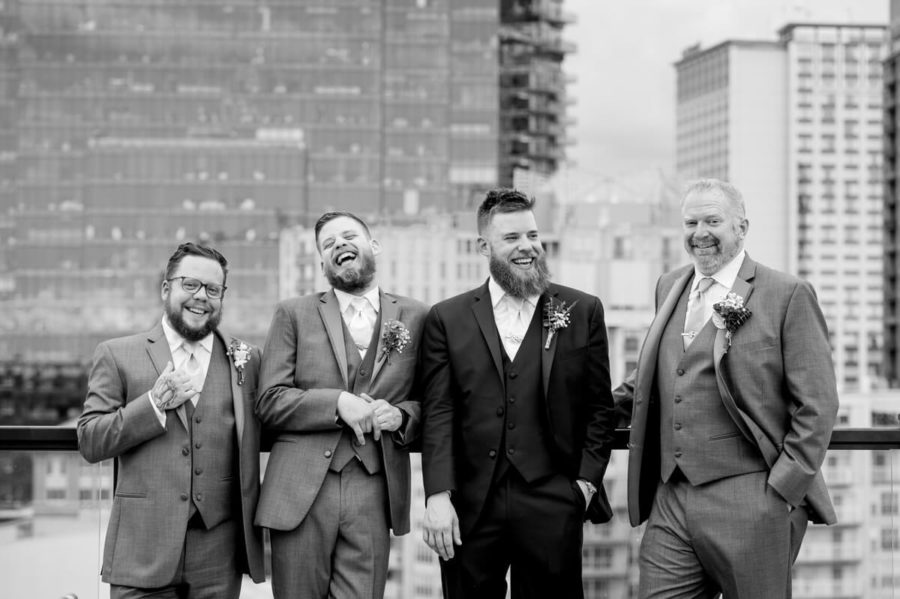 What Was Unique and Special About Your Wedding Day My uncle sang as I walked down the aisle, which was so special for me. I was also honored that my mother walked me down the aisle. I was in awe at all of our friends and family who really came together and helped make our day super special.
Favorite Details The venue was such a cool space; it was actually the first space we looked at. It was exactly our style. And our photographer really got us and understood exactly what we wanted.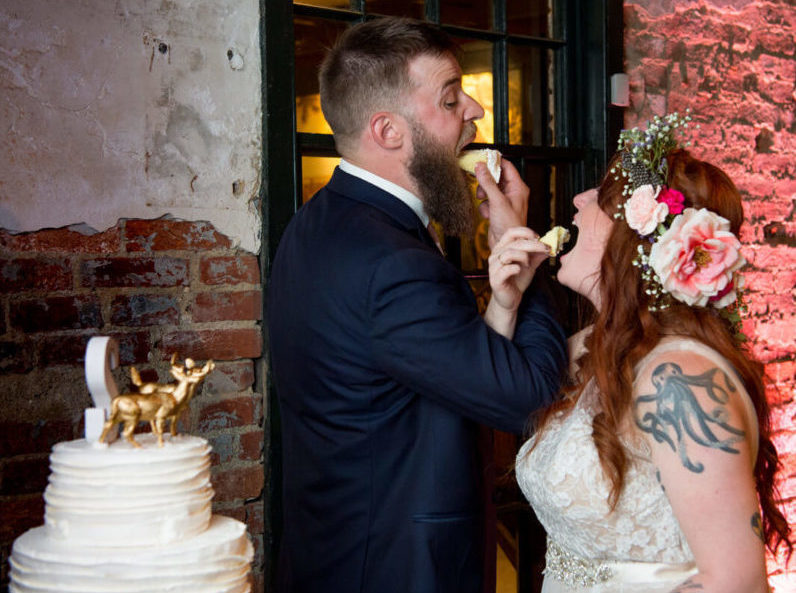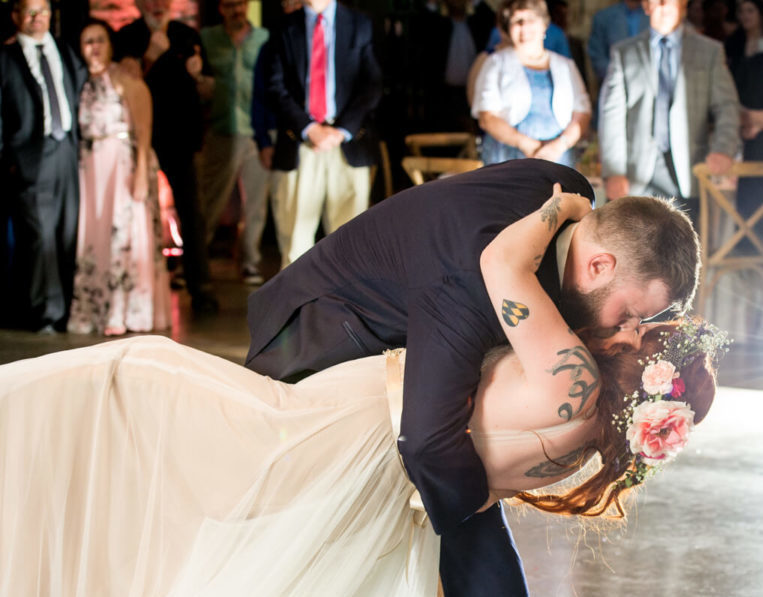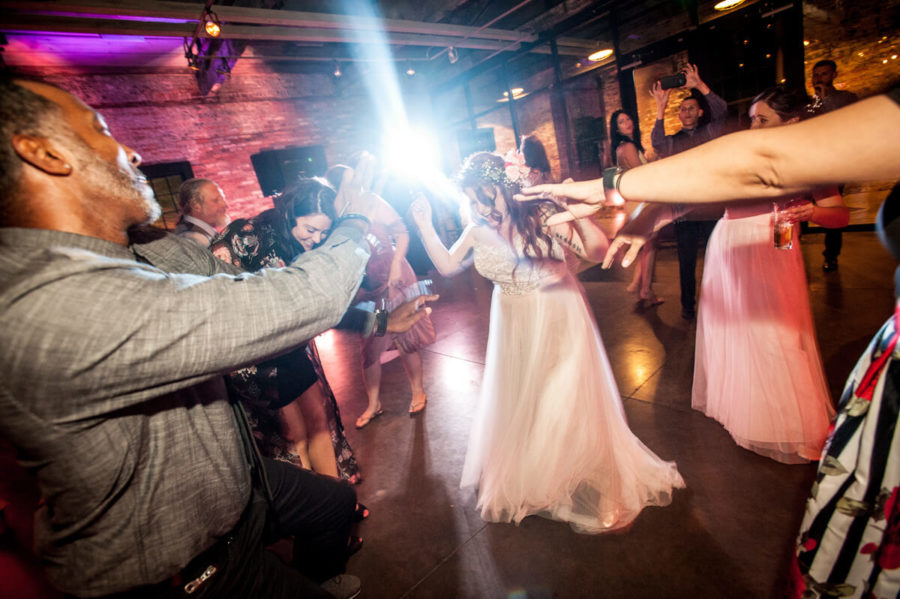 Most Unexpected Event On Your Wedding Day The amazing dance-a-thon at our reception. Our guests danced all night and my husband got in on the action (who is rarely seen dancing)! Also, we got this shot of me on top of Four Seasons just before a big storm hit. I felt like a goddess and was super pumped for the wedding.
Piece of Advice Try to find some time for just you two. We snuck off just after the cake cutting to say 'hi' to each other and be completely in the moment.