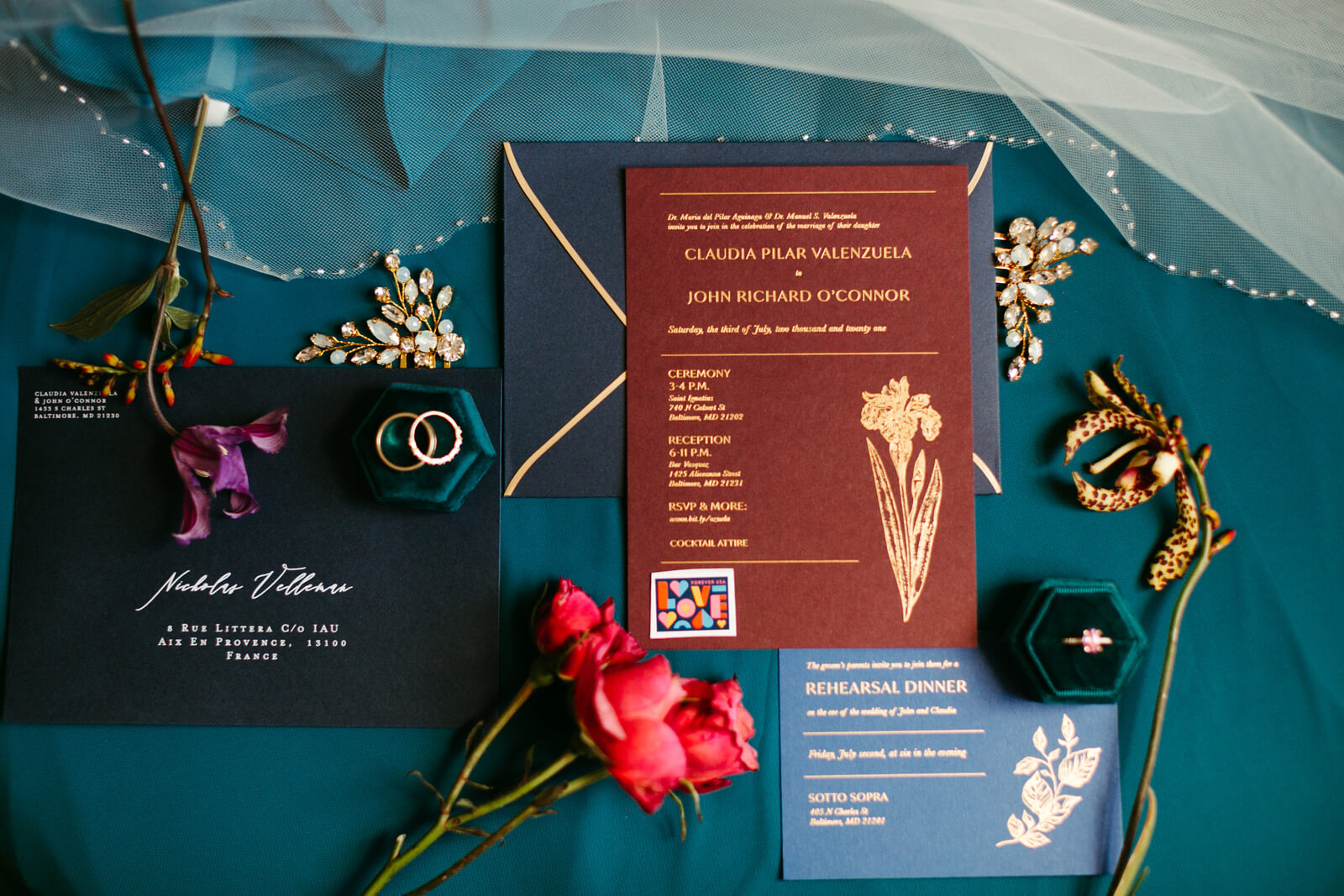 Occupations Claudia is a statistician and real estate agent; John is a concert booker.
Wedding date July 3, 2021
Number of Attendees 165
Number of Attendants 14 (7 bridesmaids and 7 groomspeople)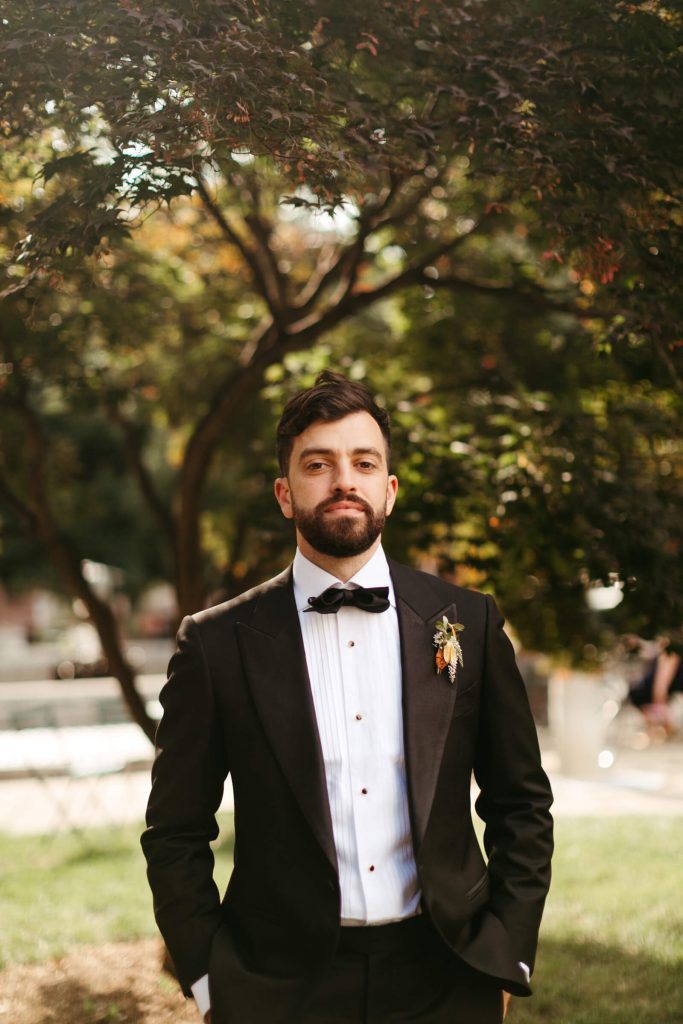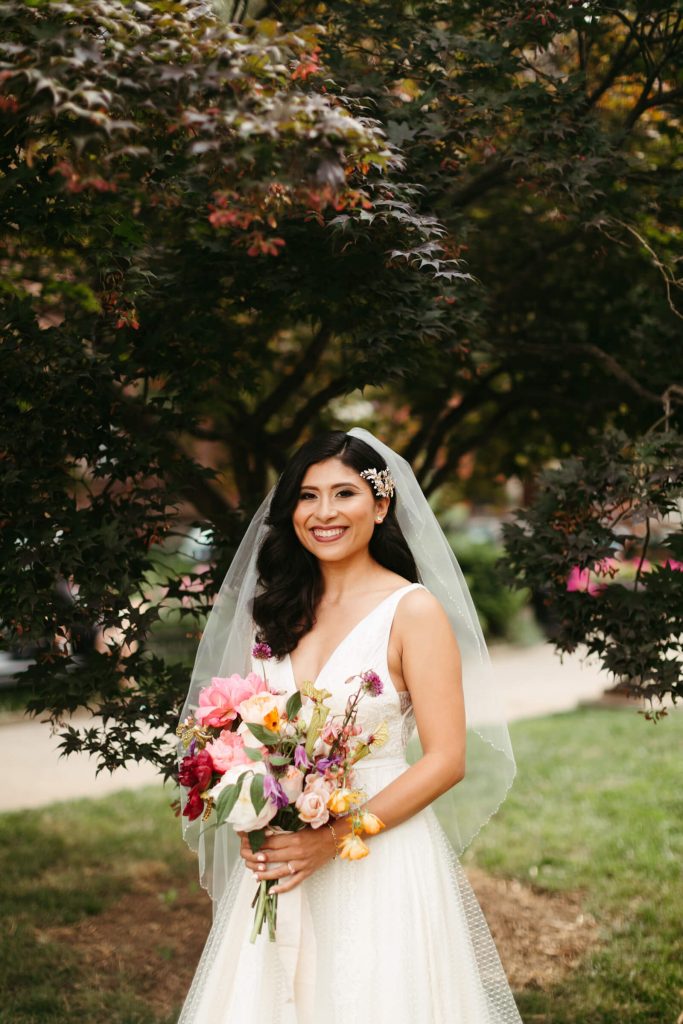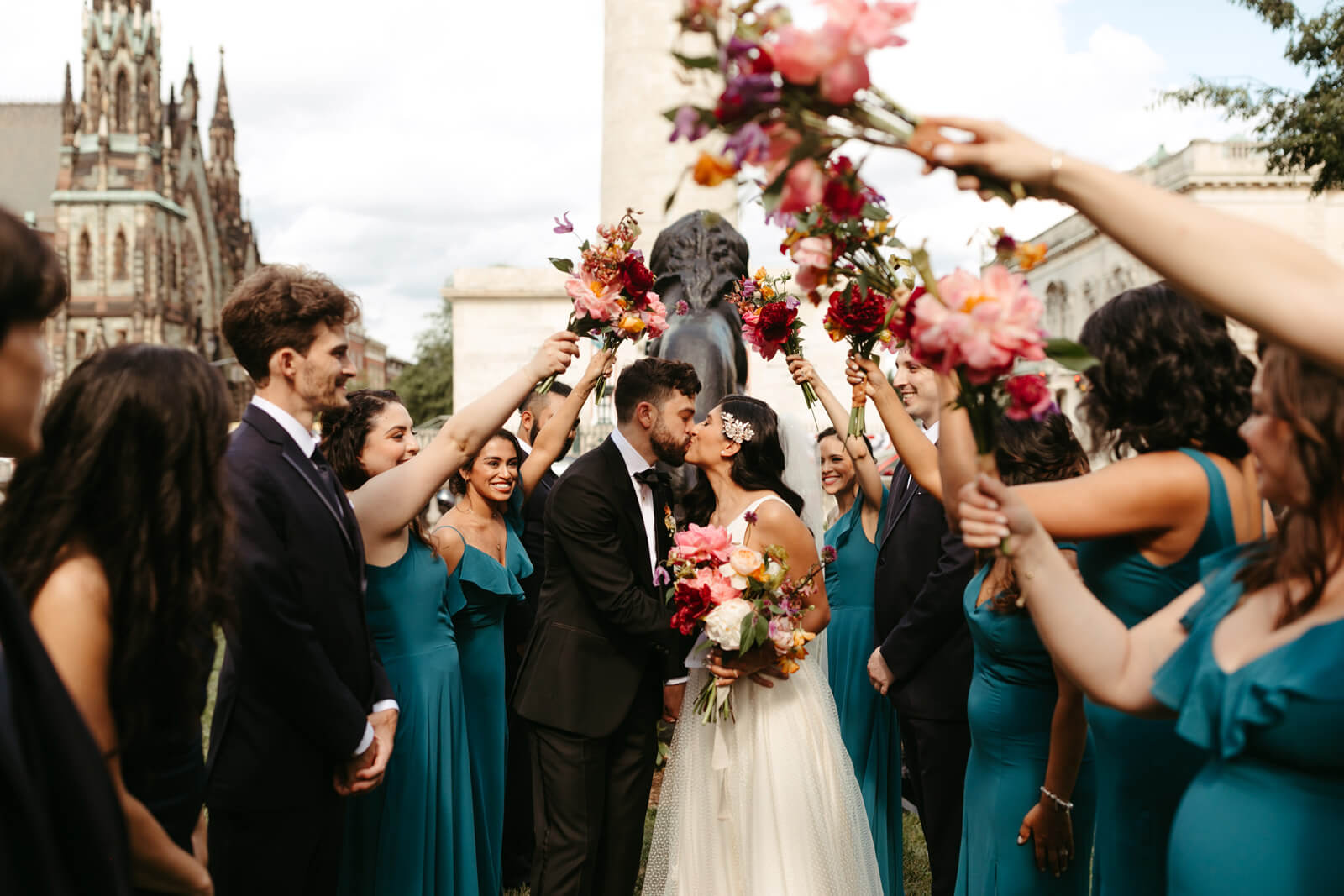 How You Met We met through a mutual friend in college at UMBC.
The Engagement John proposed in our back patio. It was a total surprise right after one his Ratskulls soccer games.
Wedding Design Inspiration We wanted the wedding to feel grand and opulent. We went for a baroque style, while pulling in a moody color palette from some Dutch Masters style floral paintings.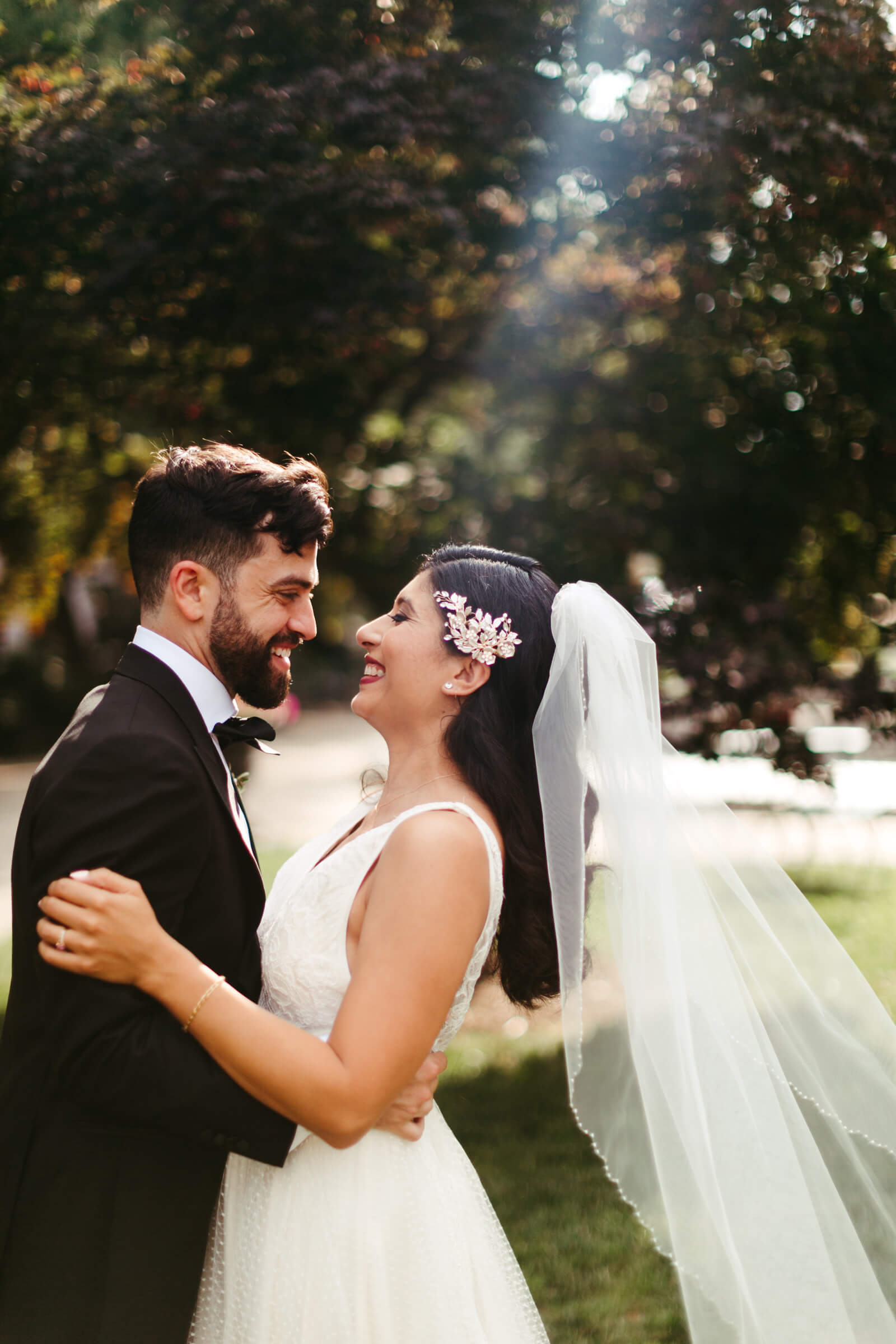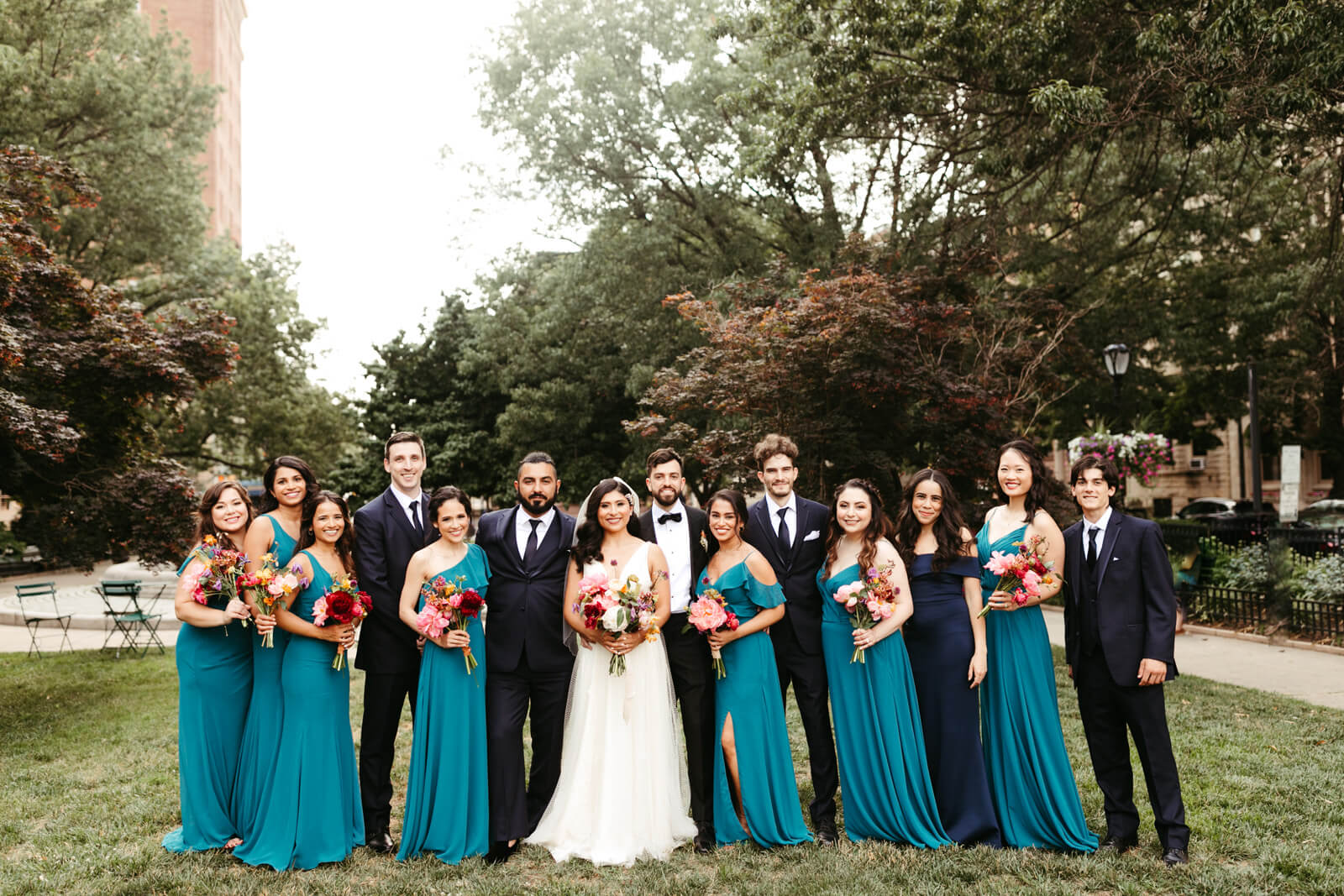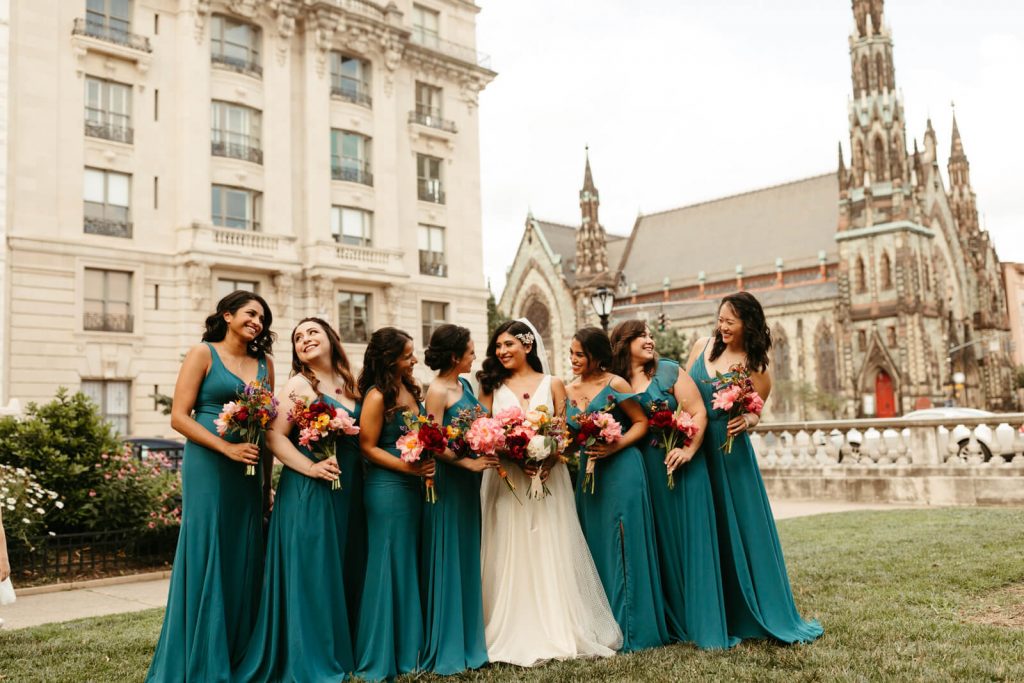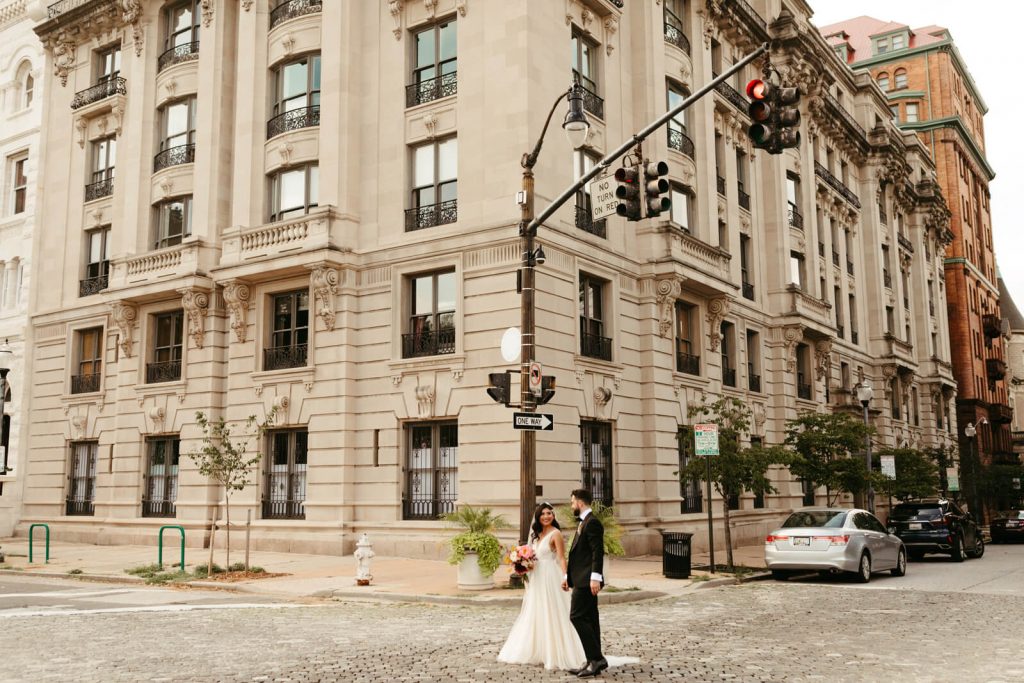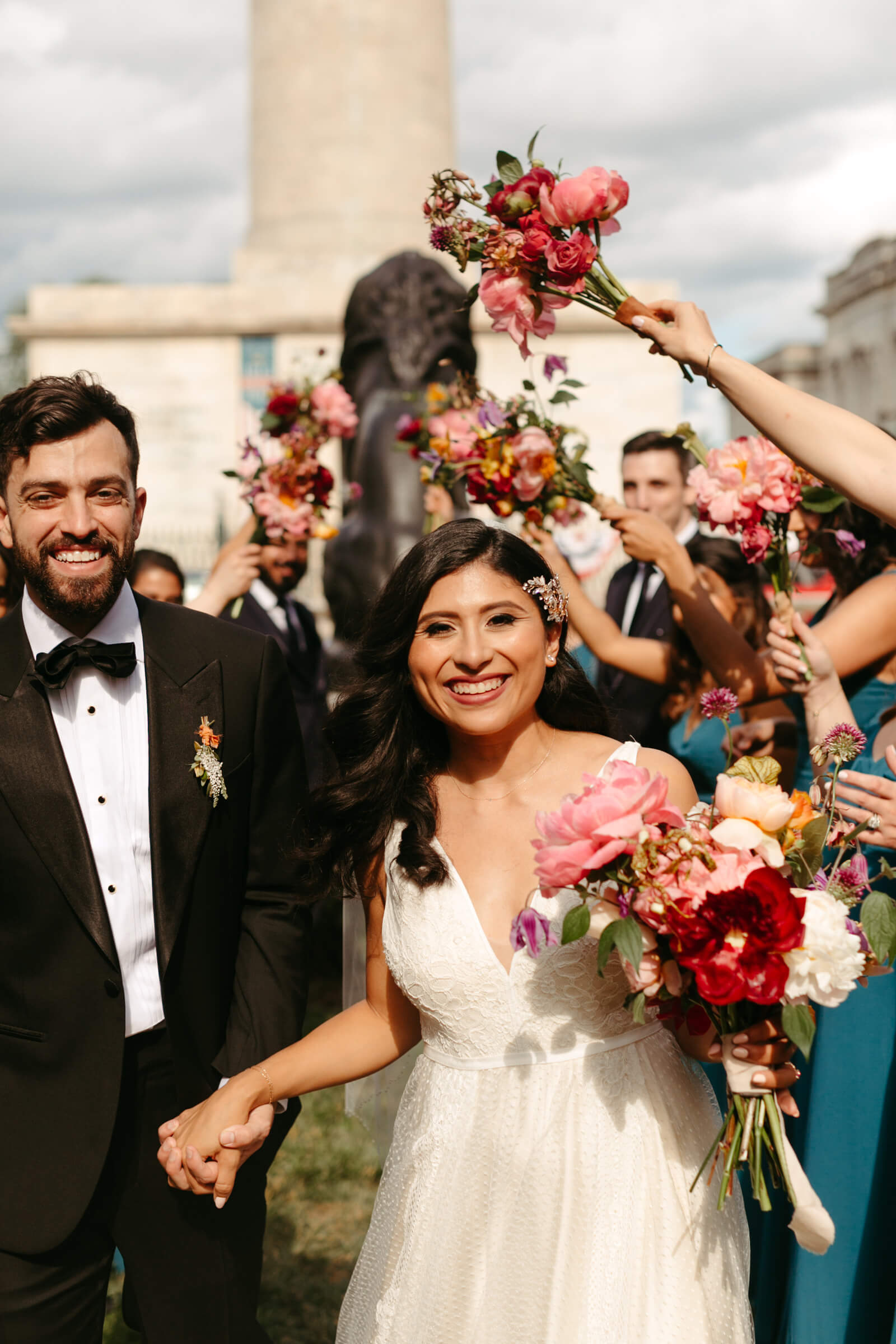 What Was Unique and Special About Your Wedding Day We had our friends get their old band—the Boxelders—back together for a few live songs, and our friend Dijon did a Bruce Springsteen cover. Our DJ JUSTJUWIT was fantastic as well. People did not want to leave the dance floor.
Favorite Details Pomona Floral really delivered on making our table arrangements look like still life paintings, complete with beautiful fruit. Our venue, Bar Vasquez, also provided the perfect atmosphere for a fun night: delicious food and a huge bar that could make any drink (or shot!) that our guests thoroughly enjoyed.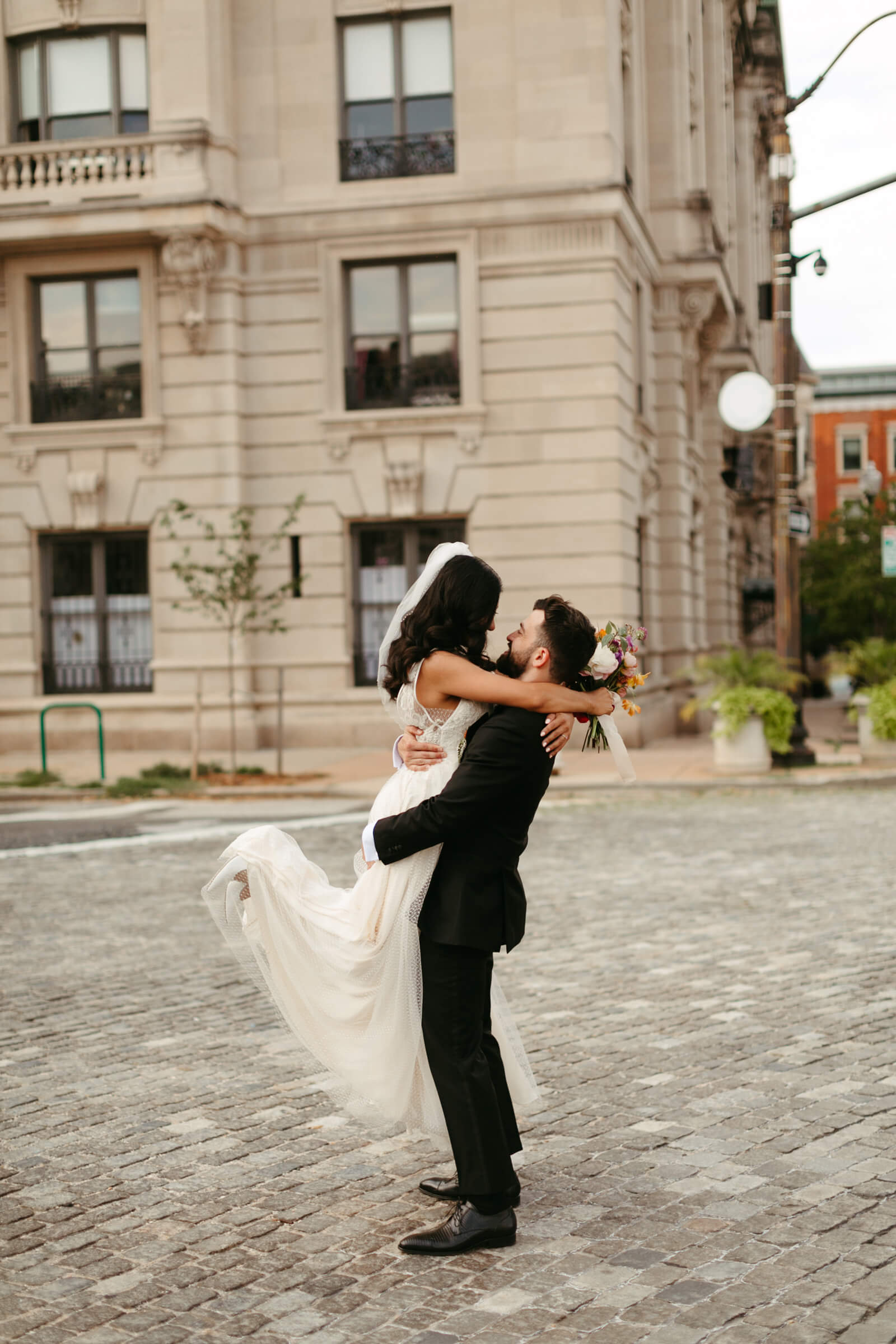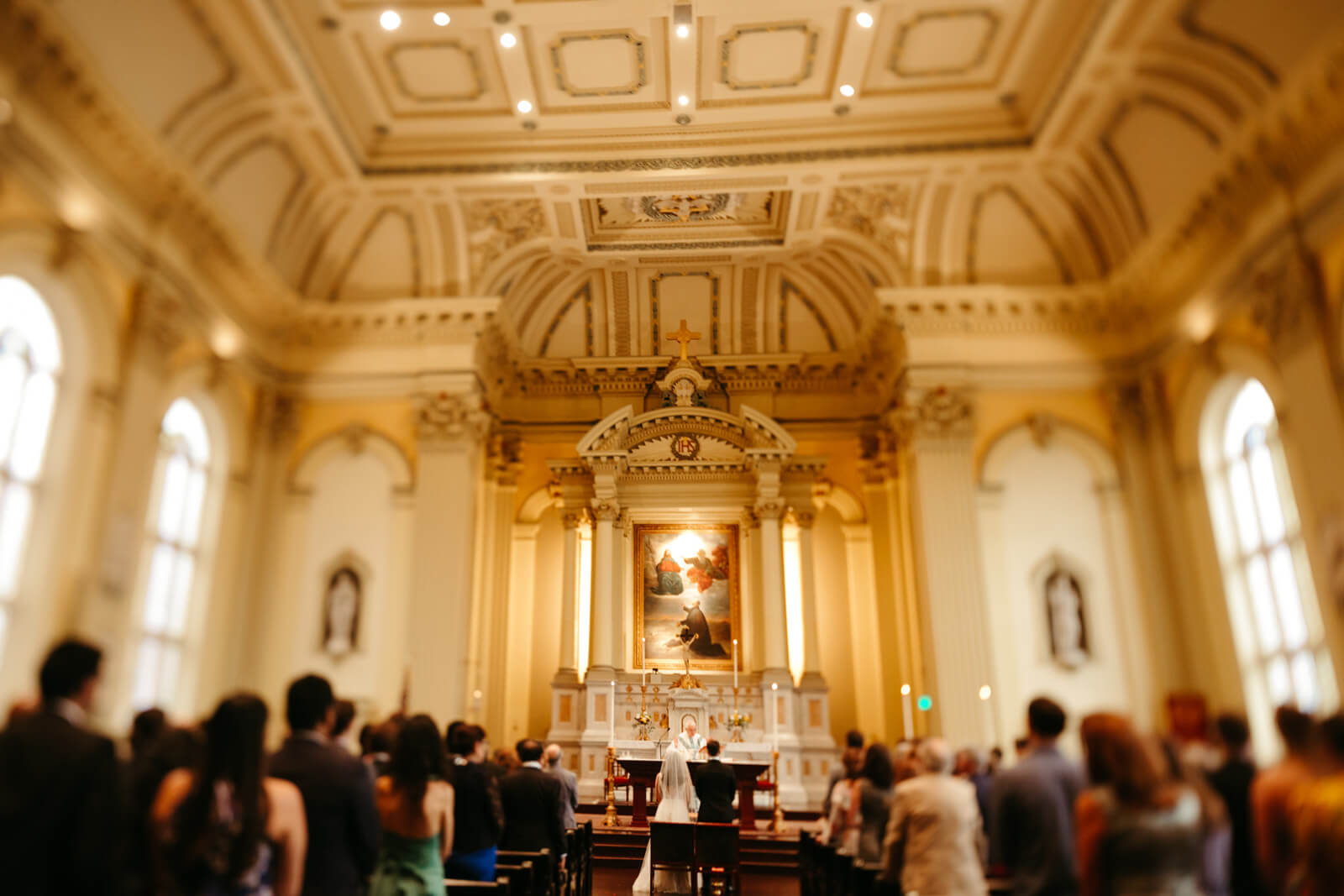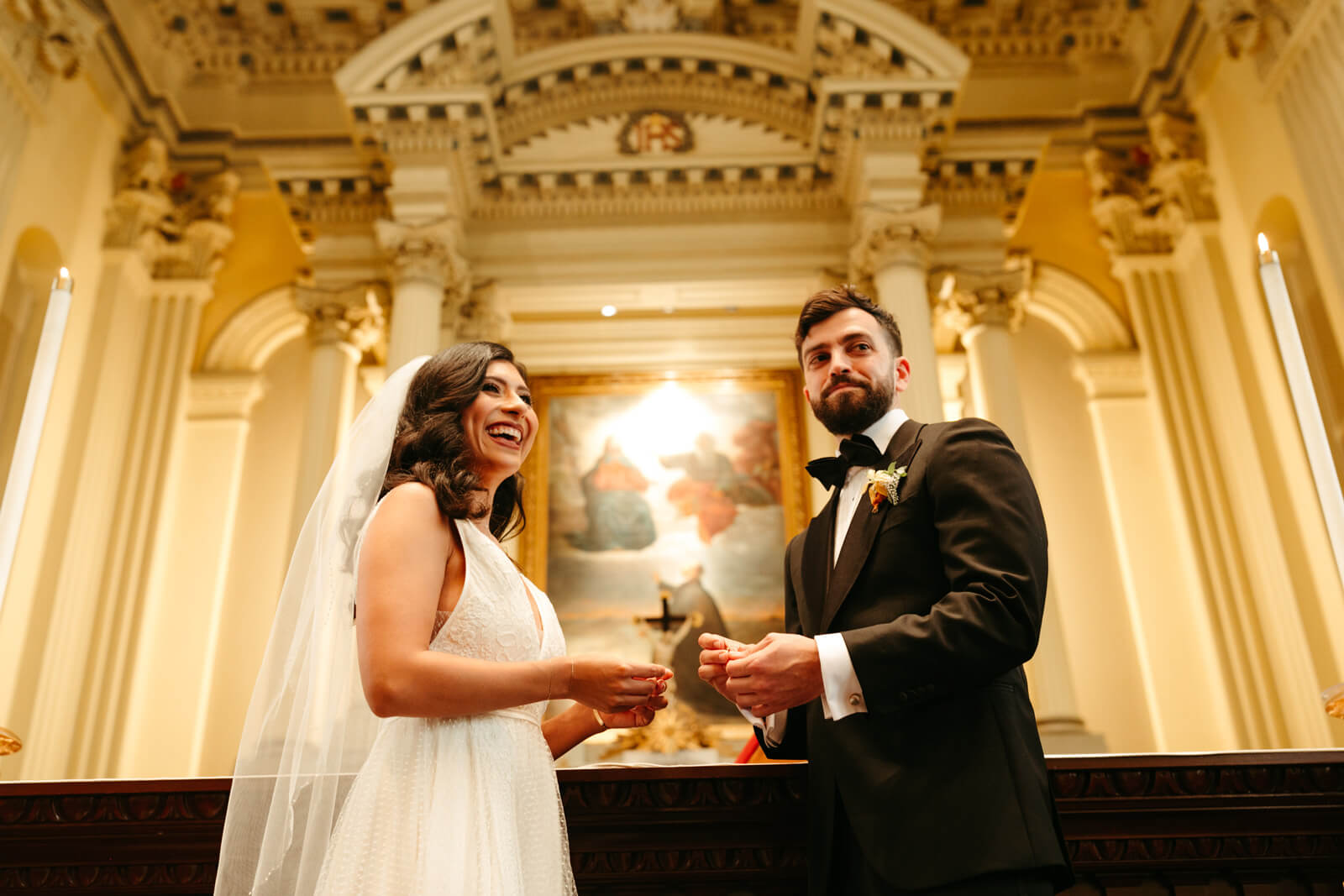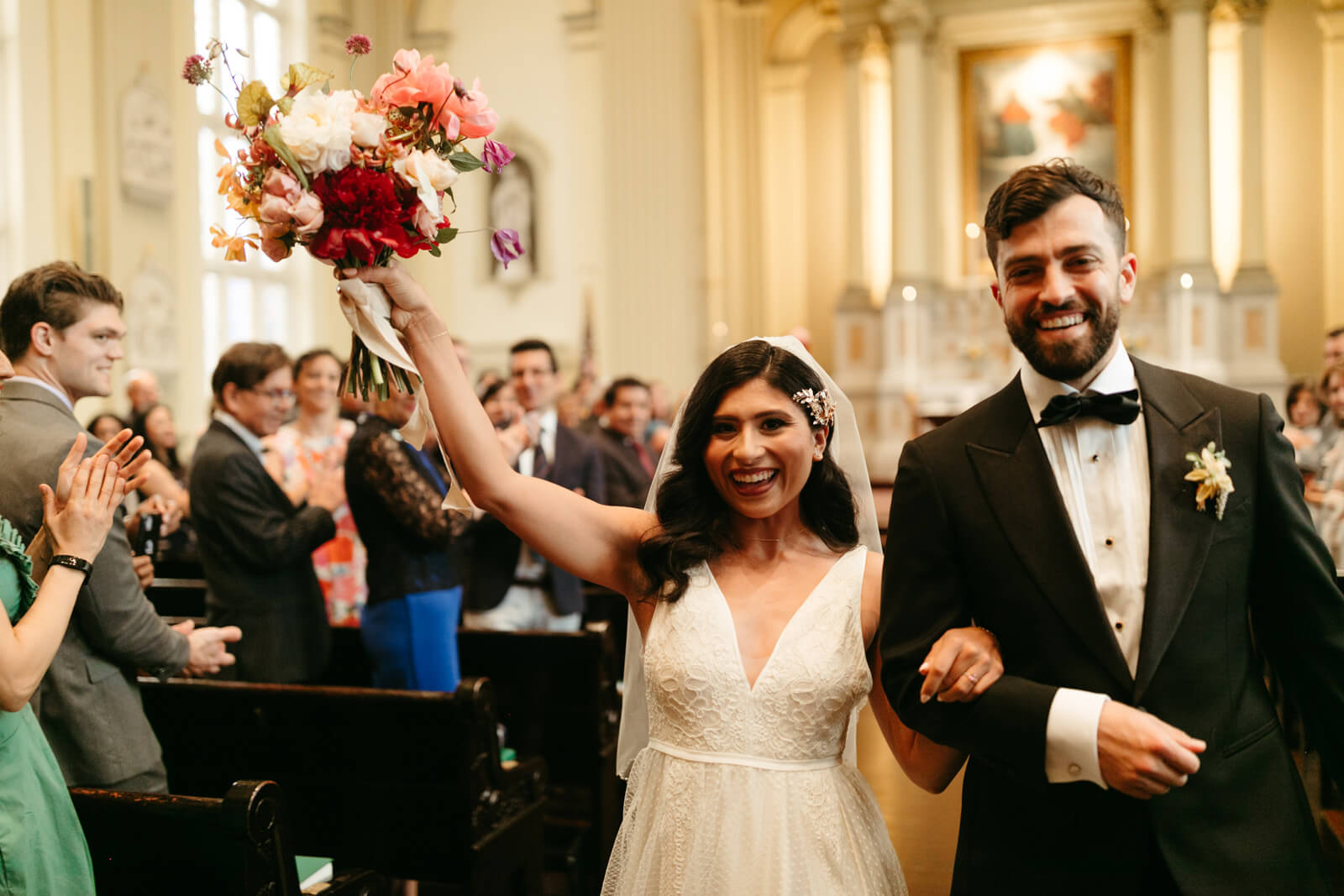 Most Unexpected Event On Your Wedding Day The Baltimore City mask mandate was lifted two days before the wedding. After postponing the wedding a few times already, it was such a relief. Everyone was very ready for a celebration, and we did not expect people to celebrate as hard as they did—though we are honored.
Piece of Advice The day really does go by quickly; we both didn't want it to end. Biggest advice is to just enjoy it and not spend the day fretting over things only you will notice.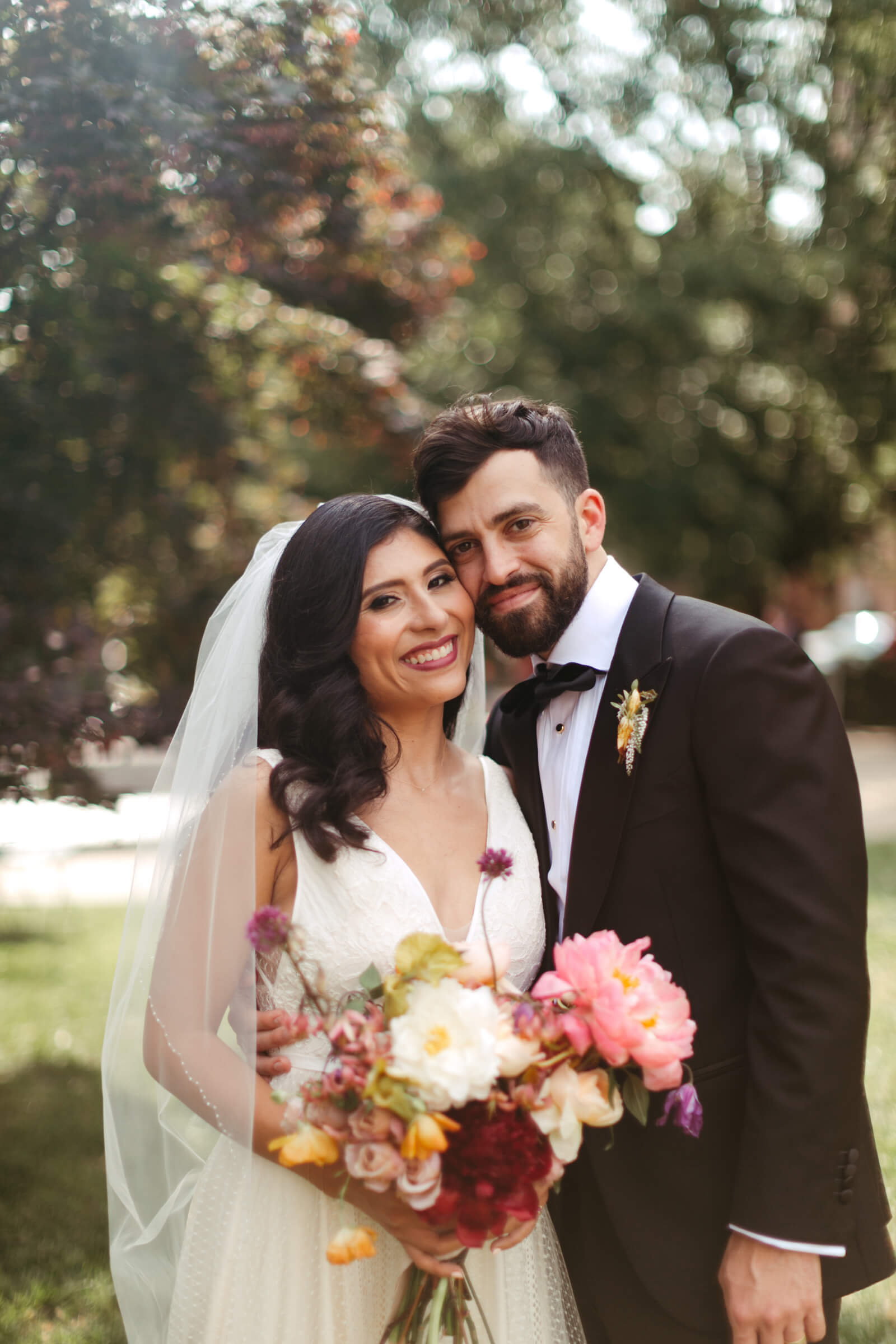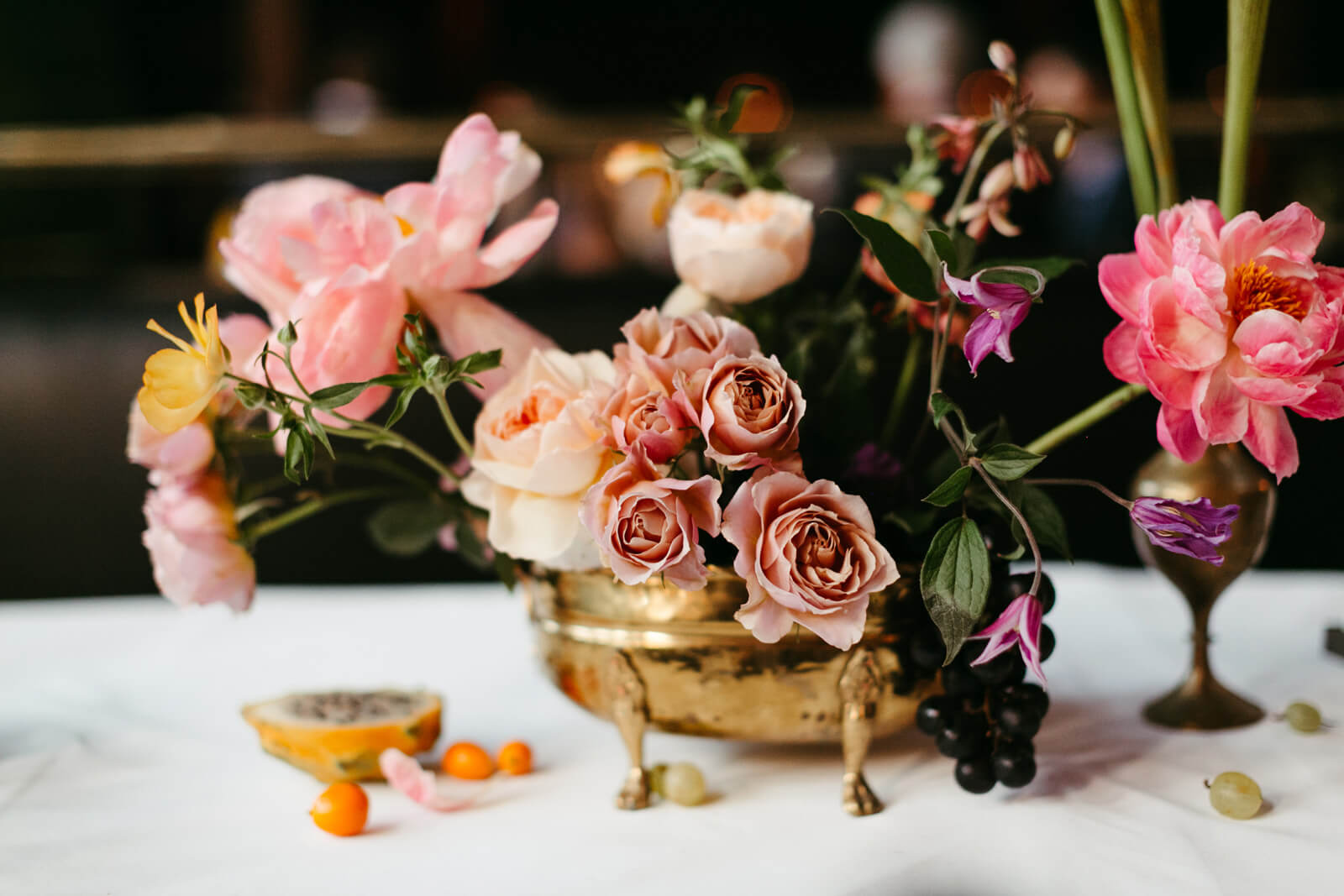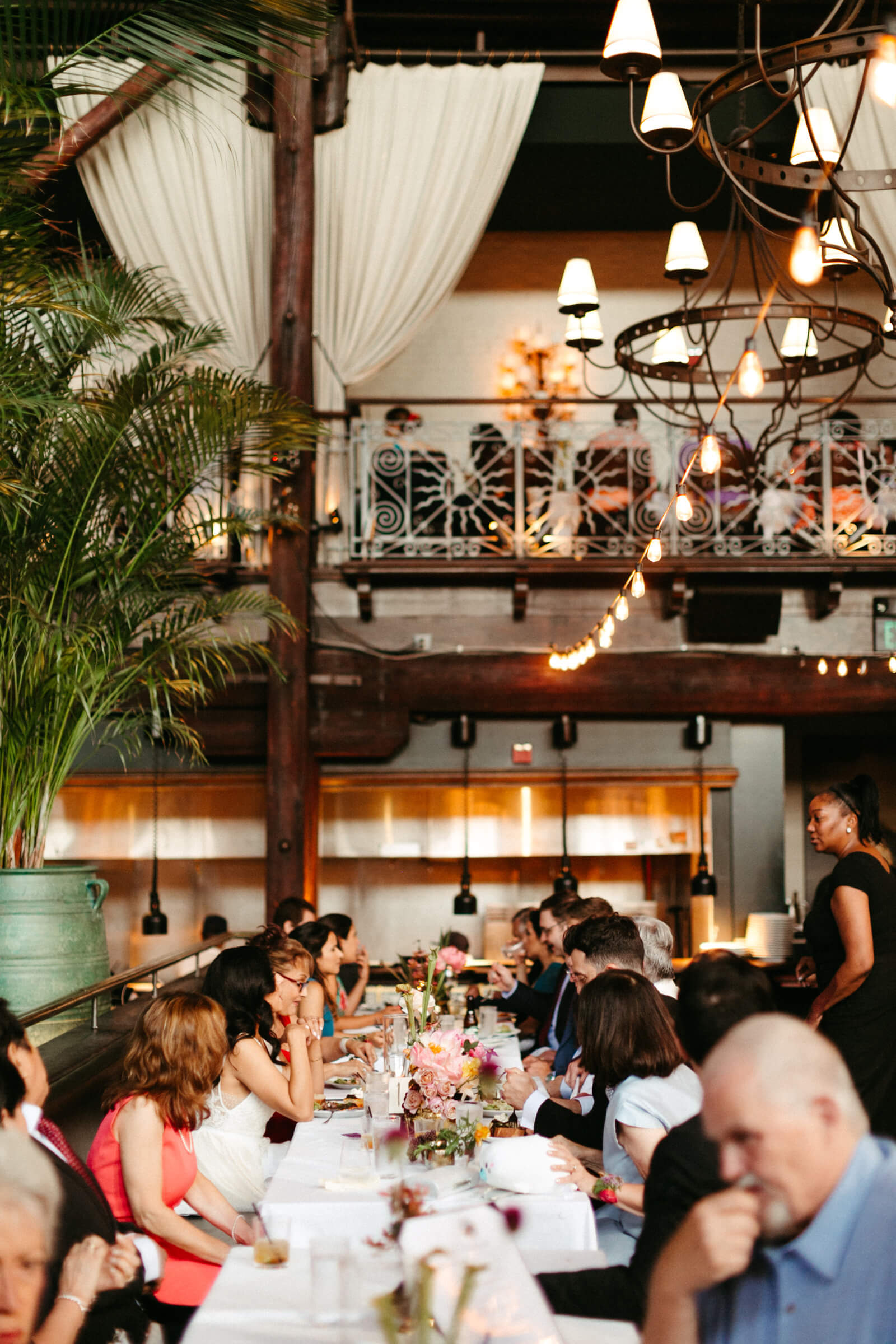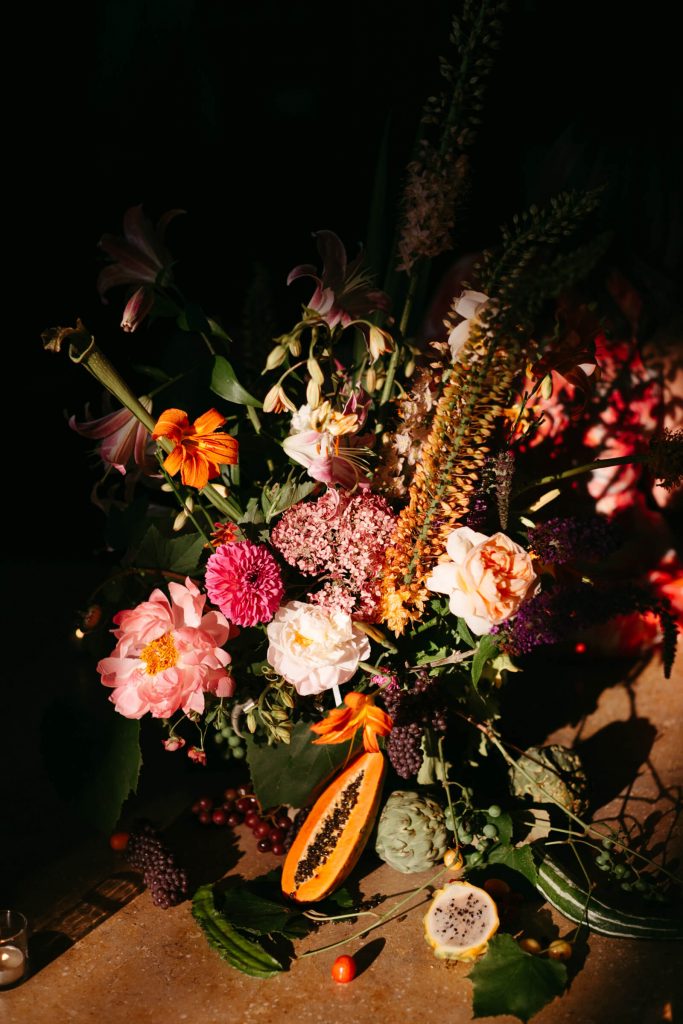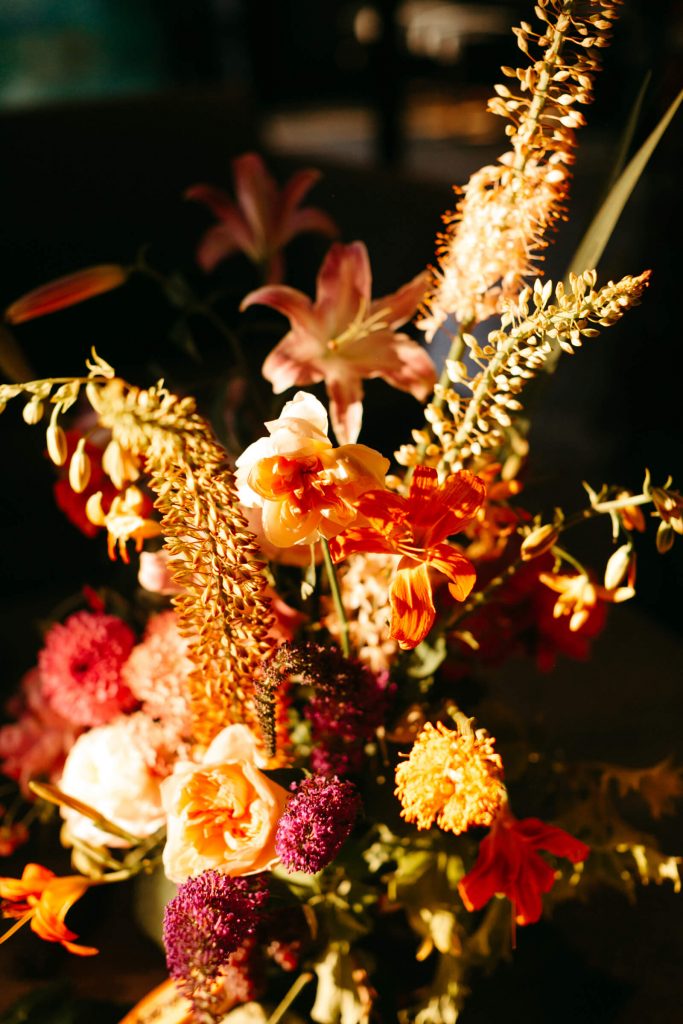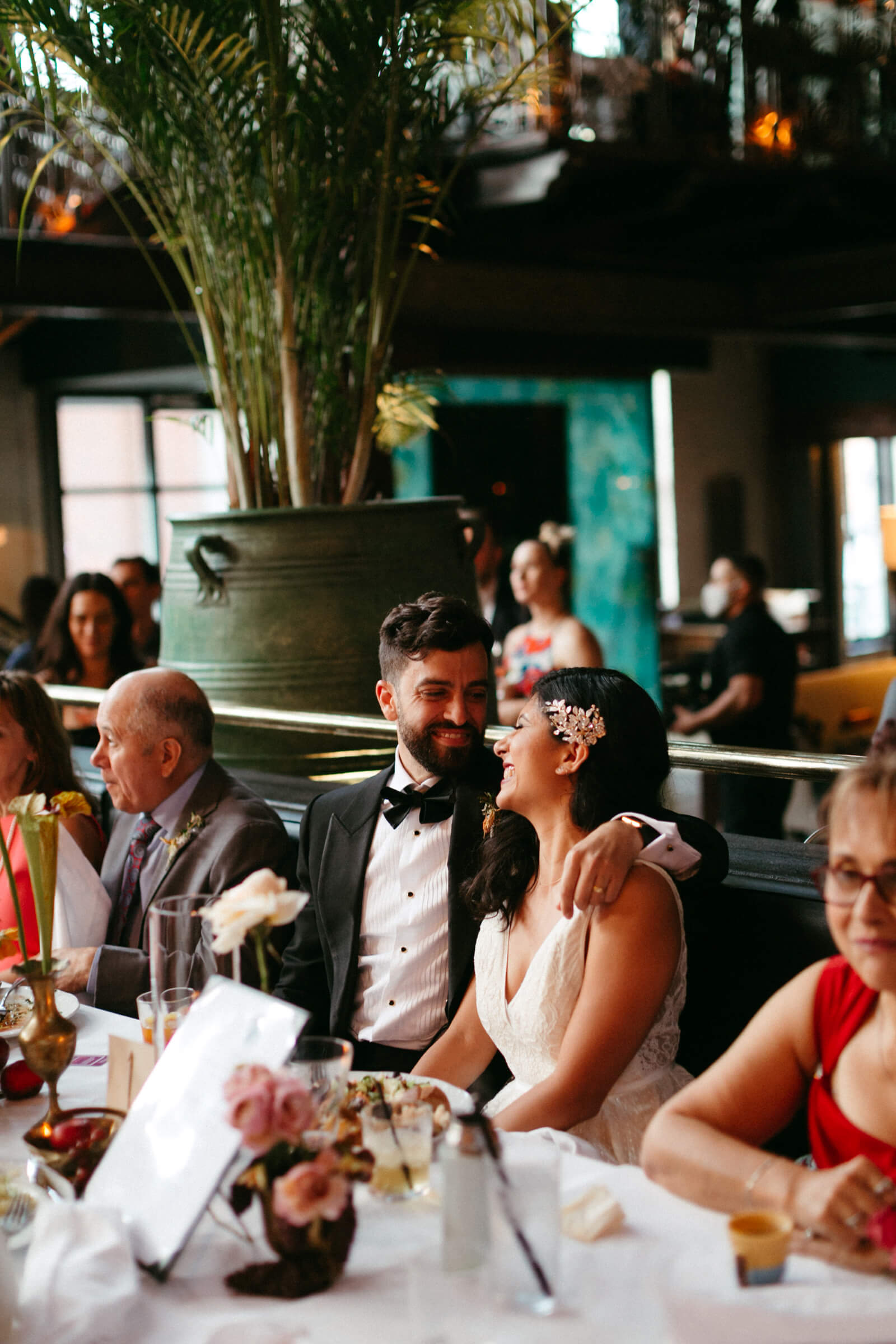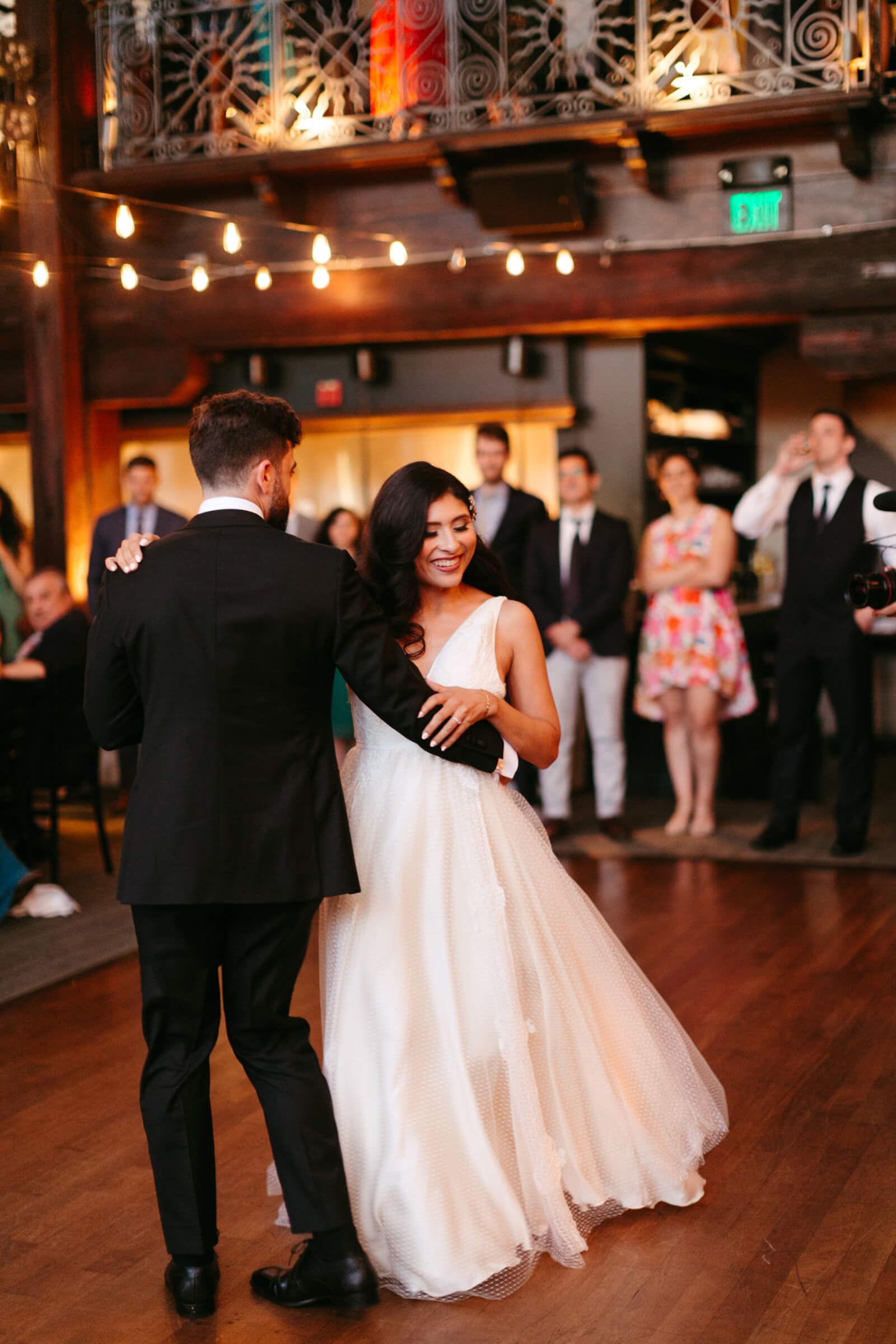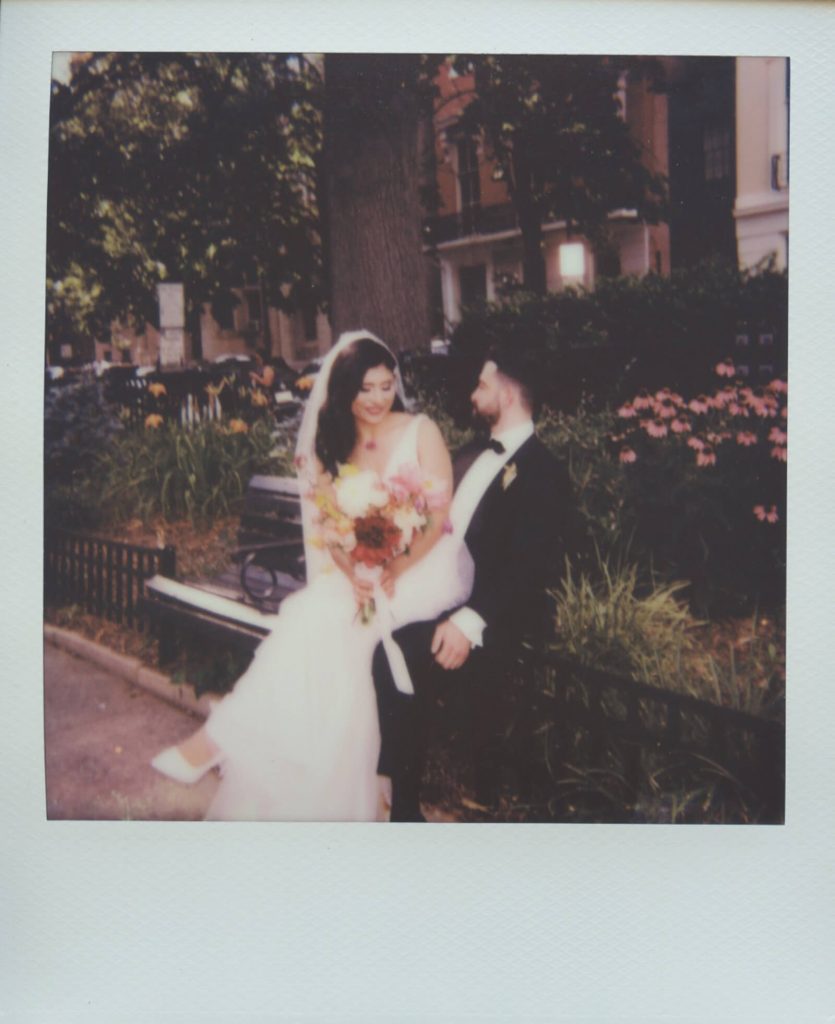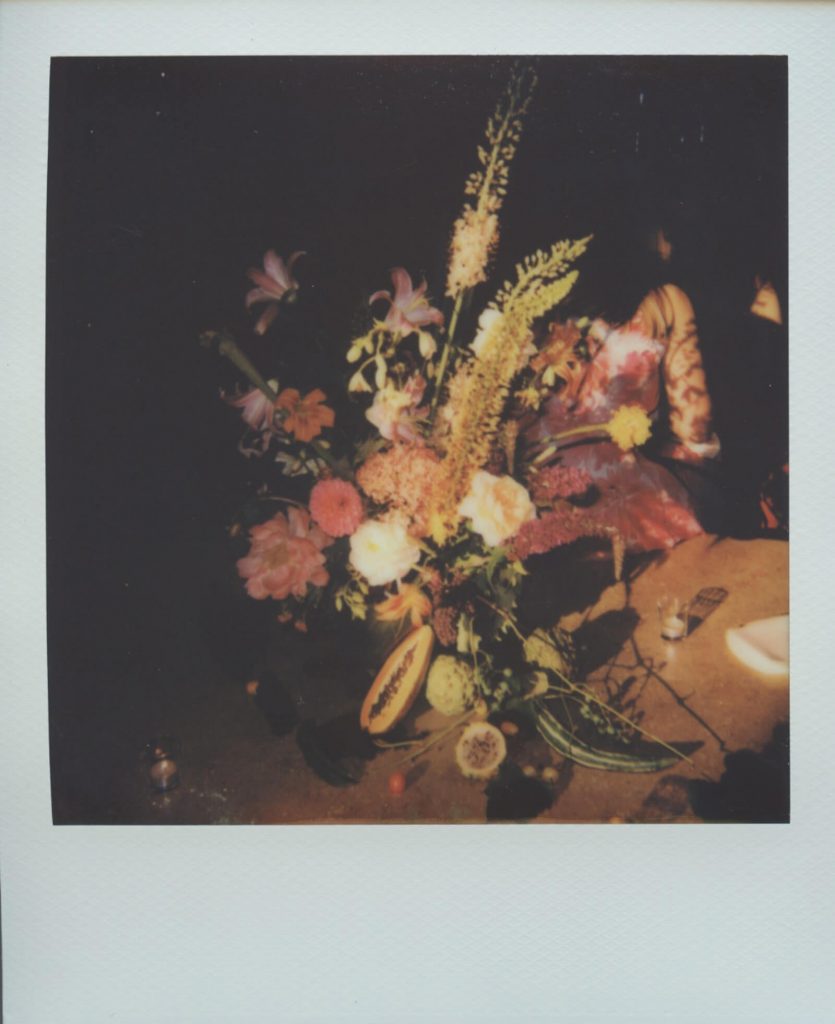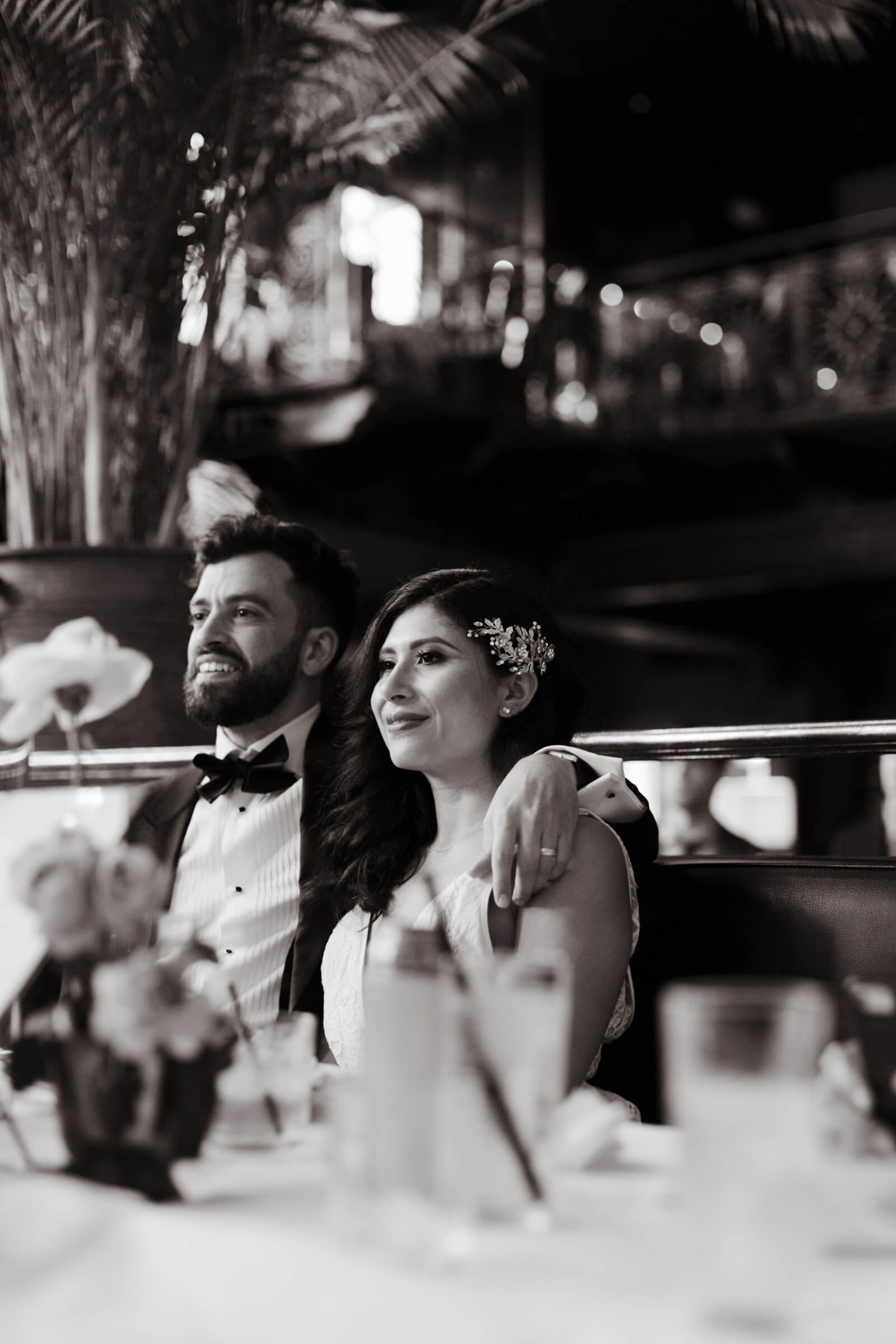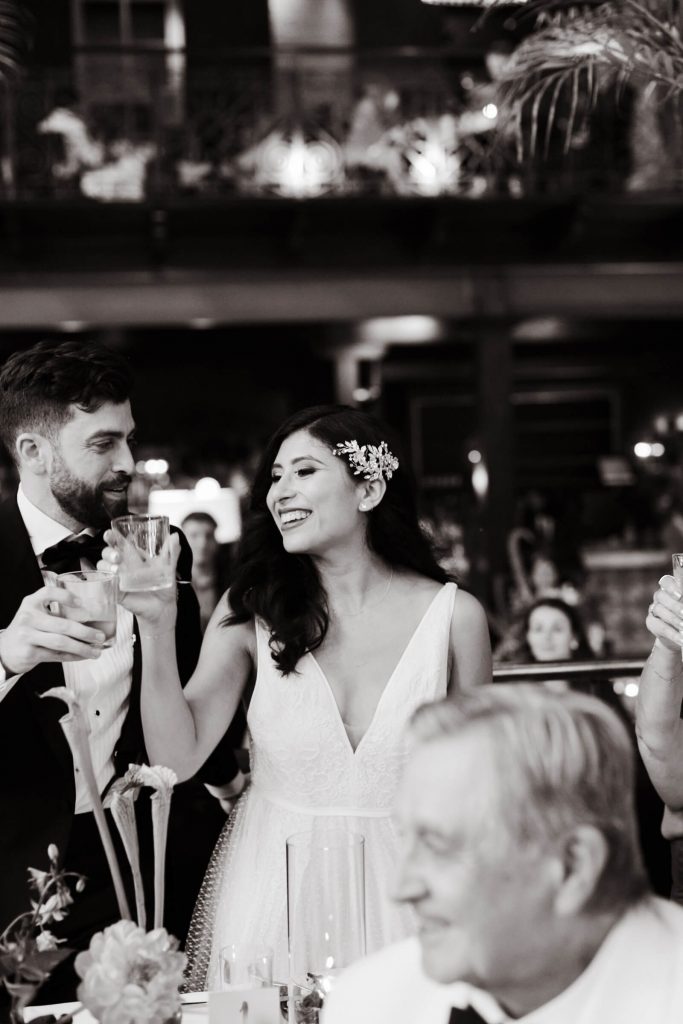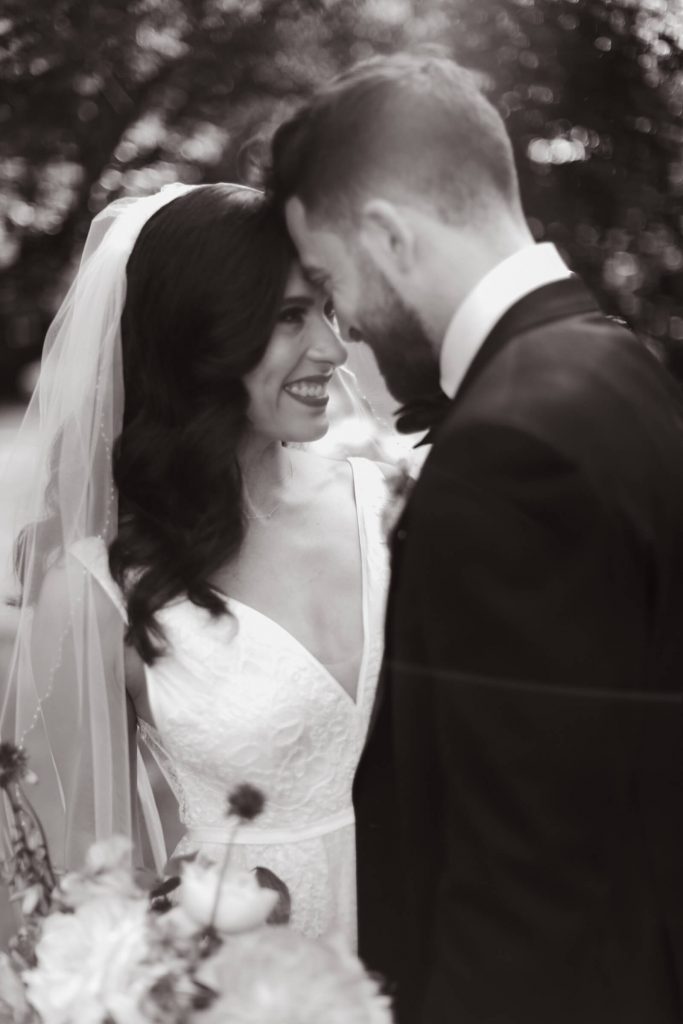 Beauty Aimee Nicole (makeup); Kait Jones (hair) Bridesmaids Birdy Grey Cake Dulceology Caterer Bar Vasquez Floral Design Pomona Floral Groom and Groomsmen Men's Wearhouse Invitations Designed by Amber Renee Rhein Location St. Ignatius Church (ceremony) and Bar Vasquez (reception) Music Boxelders, Dijon, DJ JUSTJUWIT Officiant Father Jim Casciotti of St. Ignatius Church Photographer Margaret Wroblewski Videographer Antonio Hernandez Wedding Dress BHLDN