This originally ran as a Local Love in the 2017 issue.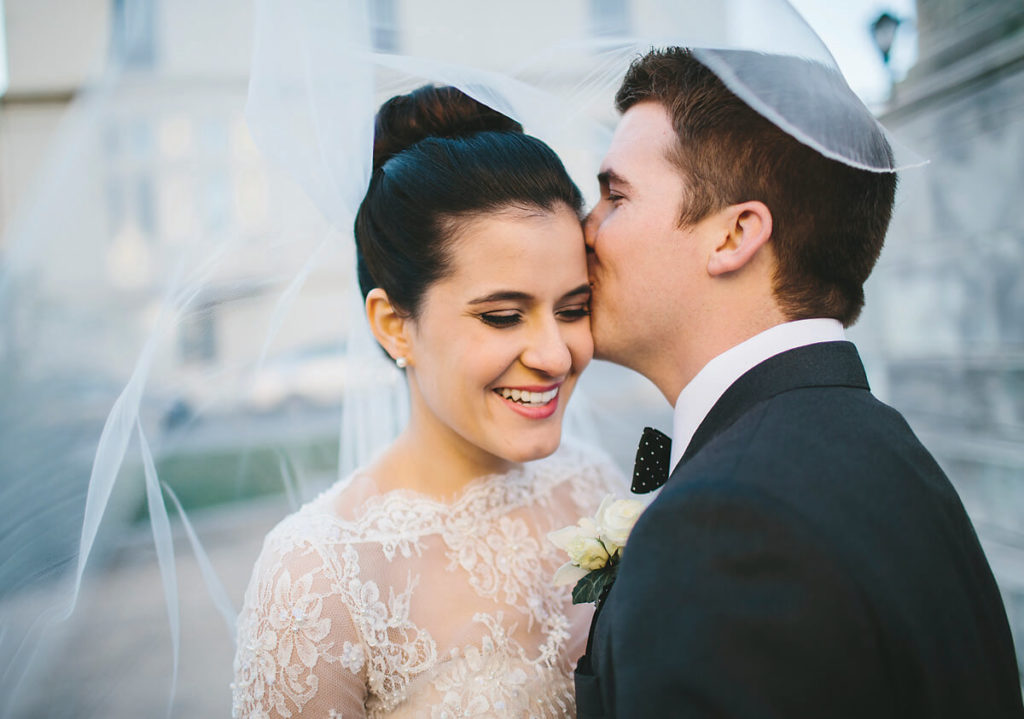 Mena Fusco and Robert Sugg knew of each other in college. They had a few mutual friends, but really no other reason to interact, much to Robert's chagrin. After school, Mena had moved to Baltimore to work for an art gallery in Washington, D.C. She was posting pictures of the artwork on Instagram when Robert saw his in. He messaged her, asking the price of a painting. She gave him her phone number. "I knew that's what he really wanted," says Mena. Ah, social media love. He was still living in Pennsylvania (where their school was located), but despite the distance they started hanging out.
He proposed on a Saturday morning run around the National Mall (he managed to hide the ring box in the pocket of his sweatpants), after she refused a Friday night moonlit stroll. "He's telling me how much he loves me and the next thing I know, he's on one knee," says Mena. "I kept saying, 'You've got to be kidding me.'" After saying yes, she started walking around in circles, not sure what else she was supposed to be doing.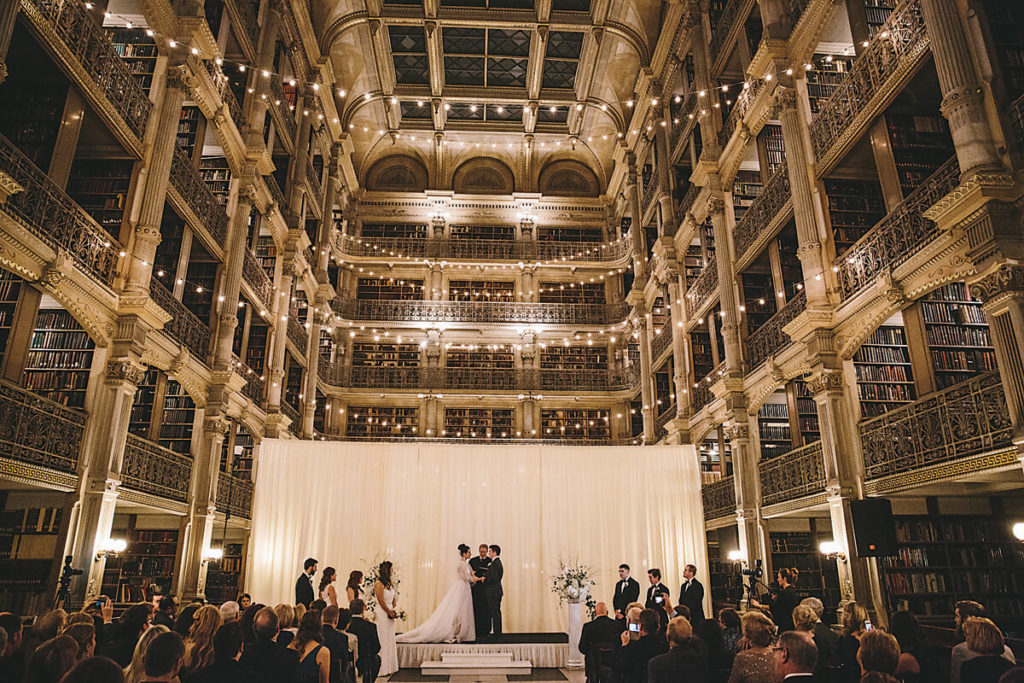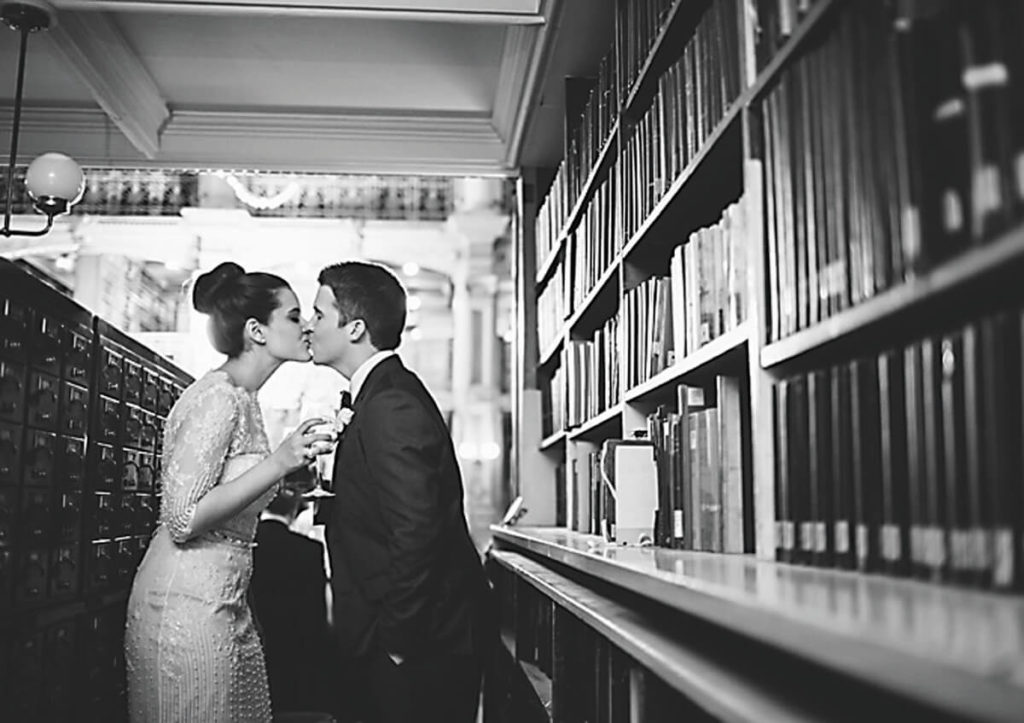 Robert wanted to get married on a golf course, but Mena wanted to check out a spot two blocks from her office in Baltimore. As soon as she walked into the George Peabody Library, that was it. Over the course of planning, Mena and Robert bought 118 classic books, including The Count of Monte Cristo, Jane Eyre, and The Complete Works of Edgar Allan Poe, one for each guest, and placed them at each seat. "It was a lot of books," admits Mena, but they made the table a literary dream.
The two also spent time writing their own vows. "That was really important to us," says Mena. And, she says with a laugh, "We're really competitive." So, there was some serious trash talking before the big day. "My vows are going to be better than yours," Robert told her. "No, mine," countered Mena. In the end, says Mena, "Everyone was crying."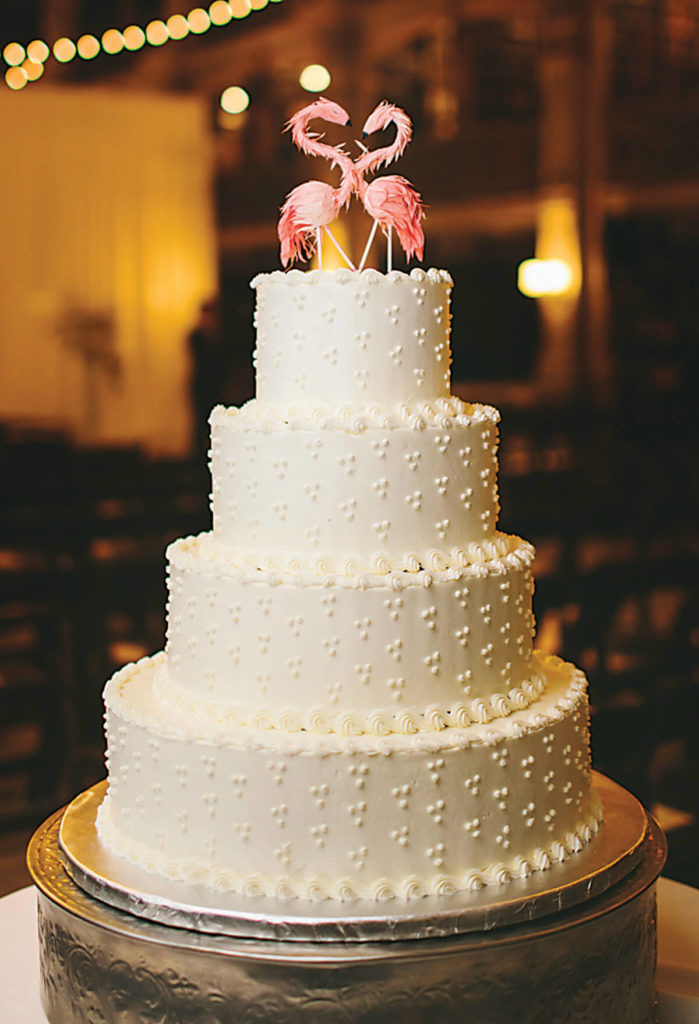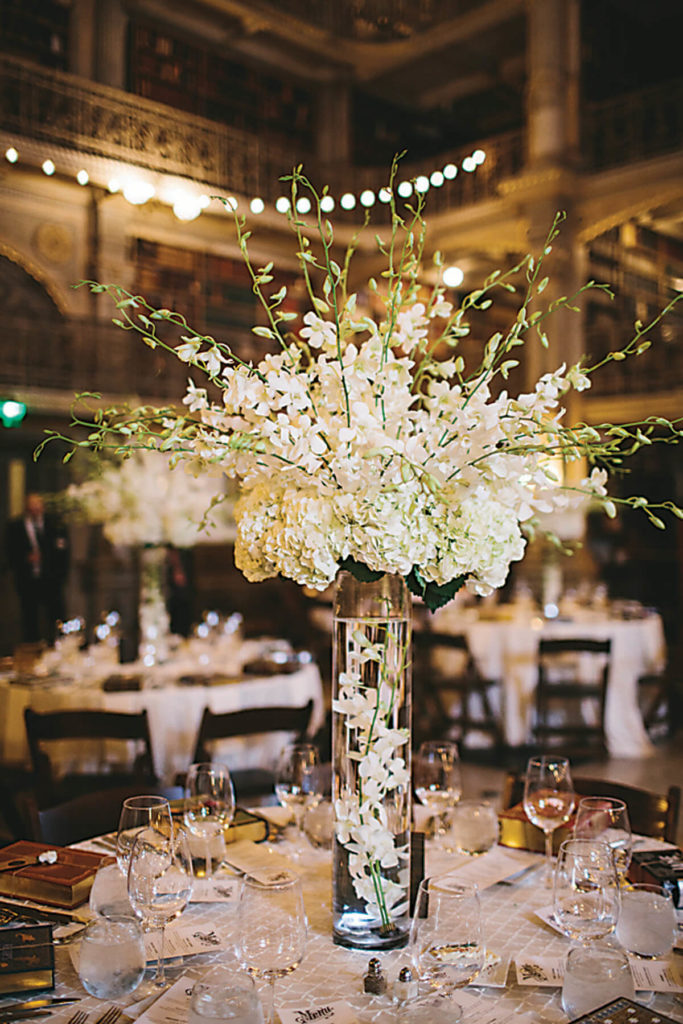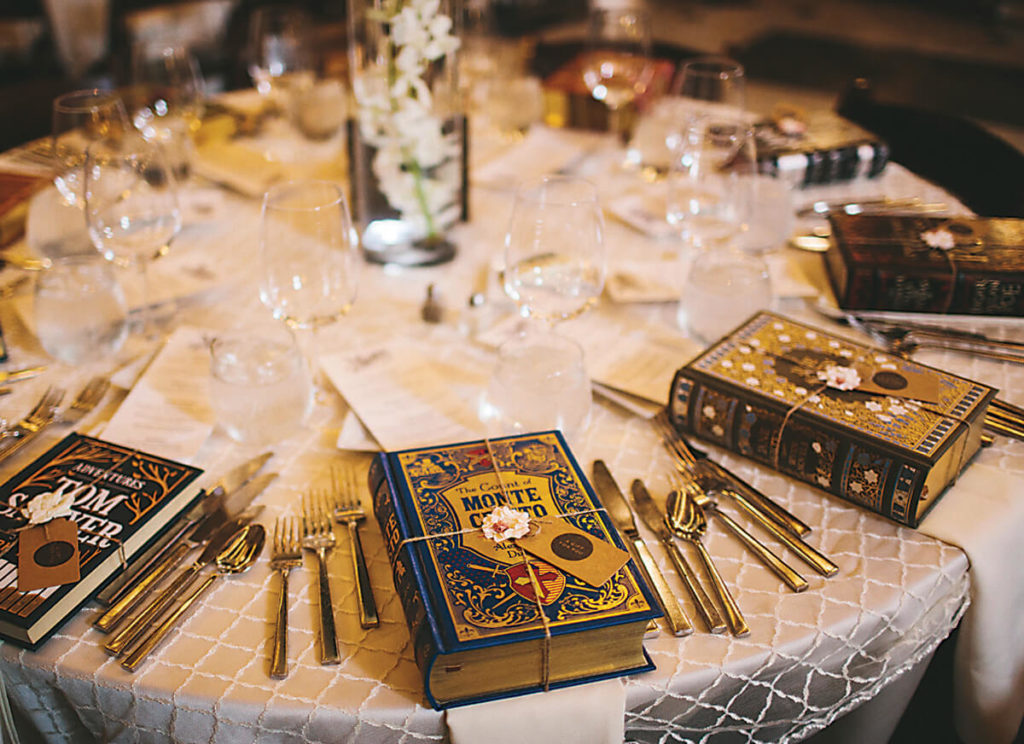 BEAUTY Lisa Jones Butz (hair); Debbie Federico (makeup) BRIDESMAIDS Hitched Salon, Georgetown CATERER /CAKE/DESSERTS Chef's Expressions FLOWERS The Floral Studio GROOM AND GROOMSMEN Bonobos (groom);  Men's Wearhouse (groomsmen) HONEYMOON Saint Martin LOCATION George Peabody Library MUSIC Chesapeake Strings (ceremony and cocktail hour); Ray Der from AJ Productions (reception) Photographer Edward Winter, ReadyLuck OFFICIANT The Rev. Bill Teyssier Stationery Wedding Paper Divas TENT/LIGHTING Event Dynamics TRANSPORTATION Joe Rosensweet with American Limousines VALET Courtesy Parking Services VIDEOGRAPHER Whiddon Productions WEDDING DRESS Ersa Atelier from L'Fay Bridal, New York City WEDDING PLANNER Alexa McCulloch of Union3 Events