This originally ran in the 2018 Local Love supplement in the June issue of Baltimore magazine.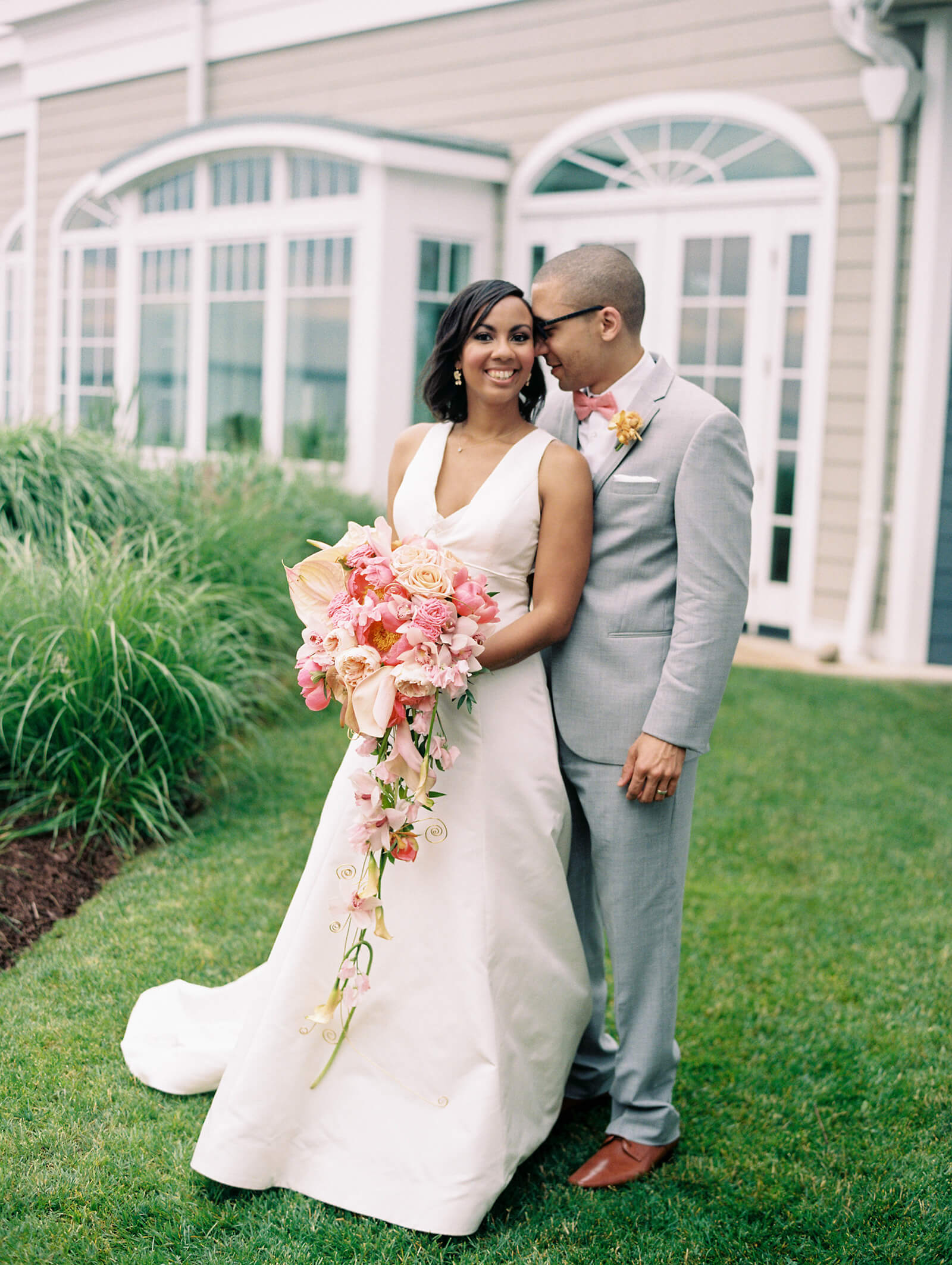 Wedding Date May 27, 2017
Wesley Darden was Shannon Sanders' 50th blind date. So, when they settled into Busboys and Poets on U Street in Washington, D.C., she was a little weary, and somewhat wary. But quickly she saw he was different: "He was really, really sweet," says Shannon. Not to mention genuine, a good listener, and family-oriented, much like herself. A few dates in and they realized they also had a number of mutual friends (making it a no-brainer to invite Wes to game night) and that Wes' father and stepmother and Shannon's grandmother all belonged to the same church.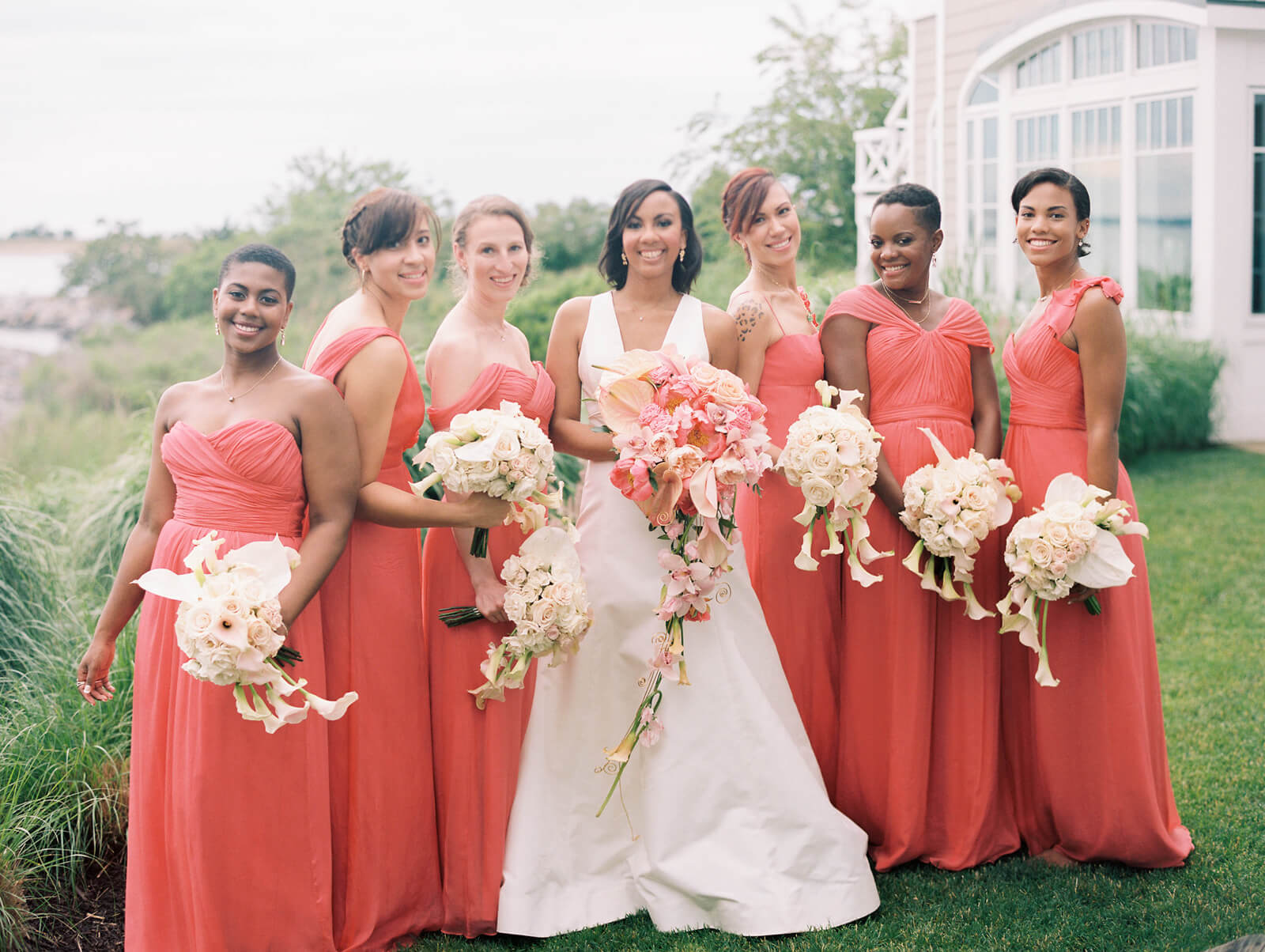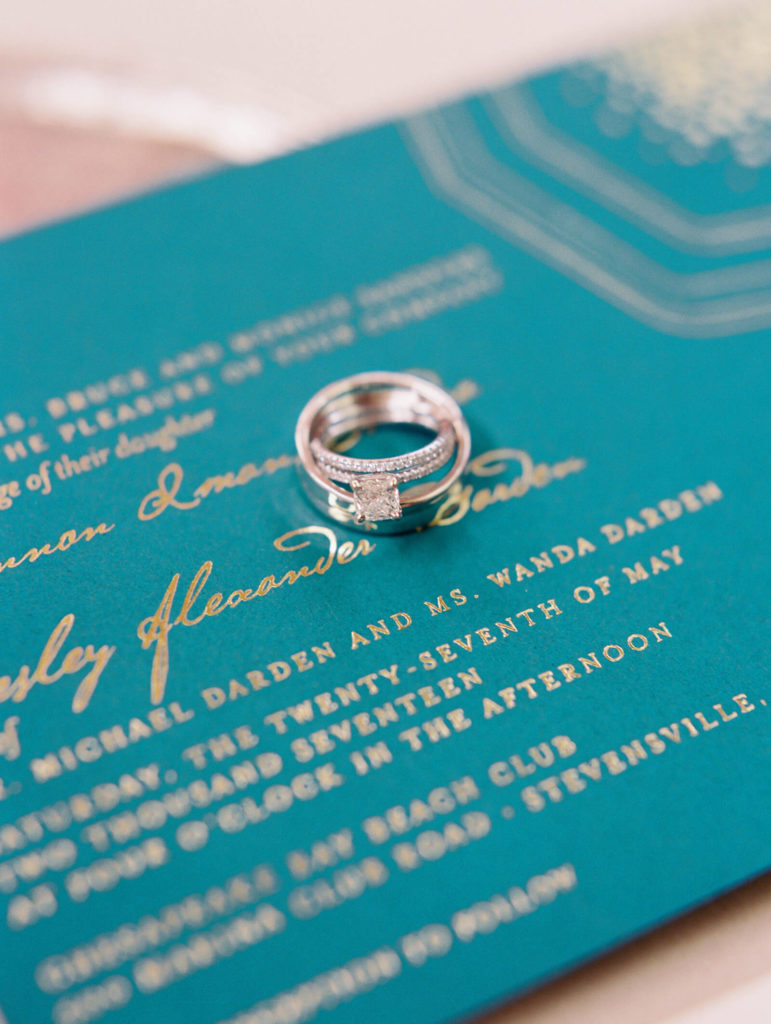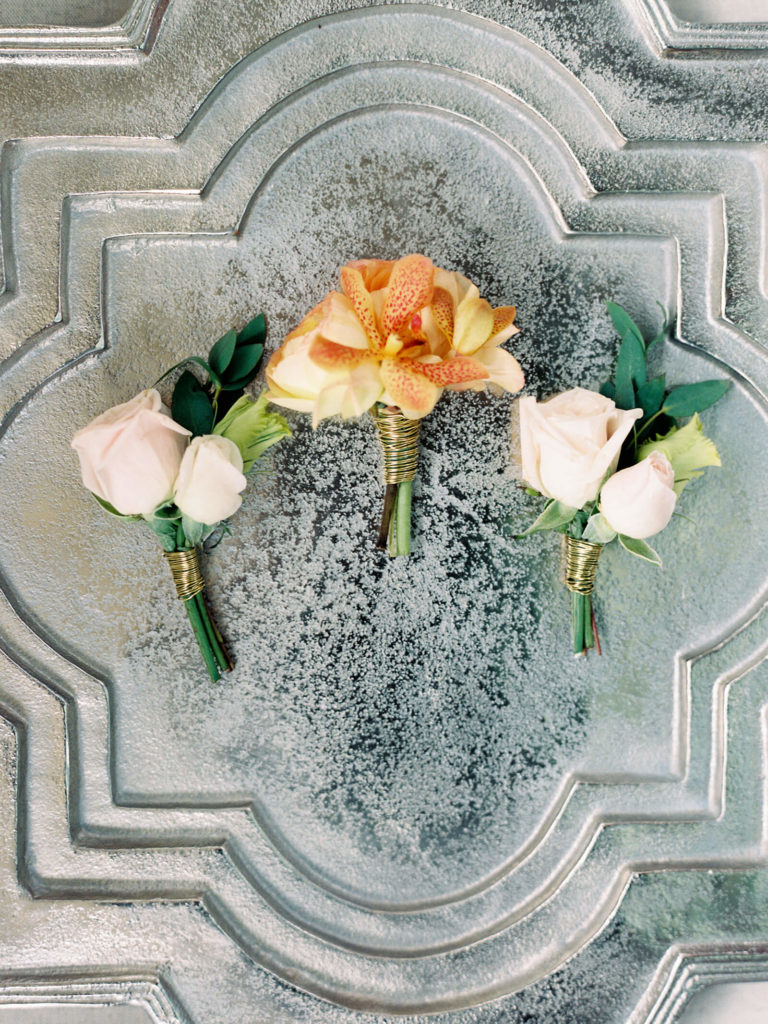 When Wes proposed to Shannon it was by way of a miniature scavenger hunt, which led her to a puzzle box that, when decoded, spelled the phrase "WILL U MARRY ME" and contained Shannon's engagement ring. It was the perfect proposal given their shared enthusiasm for all sorts of games.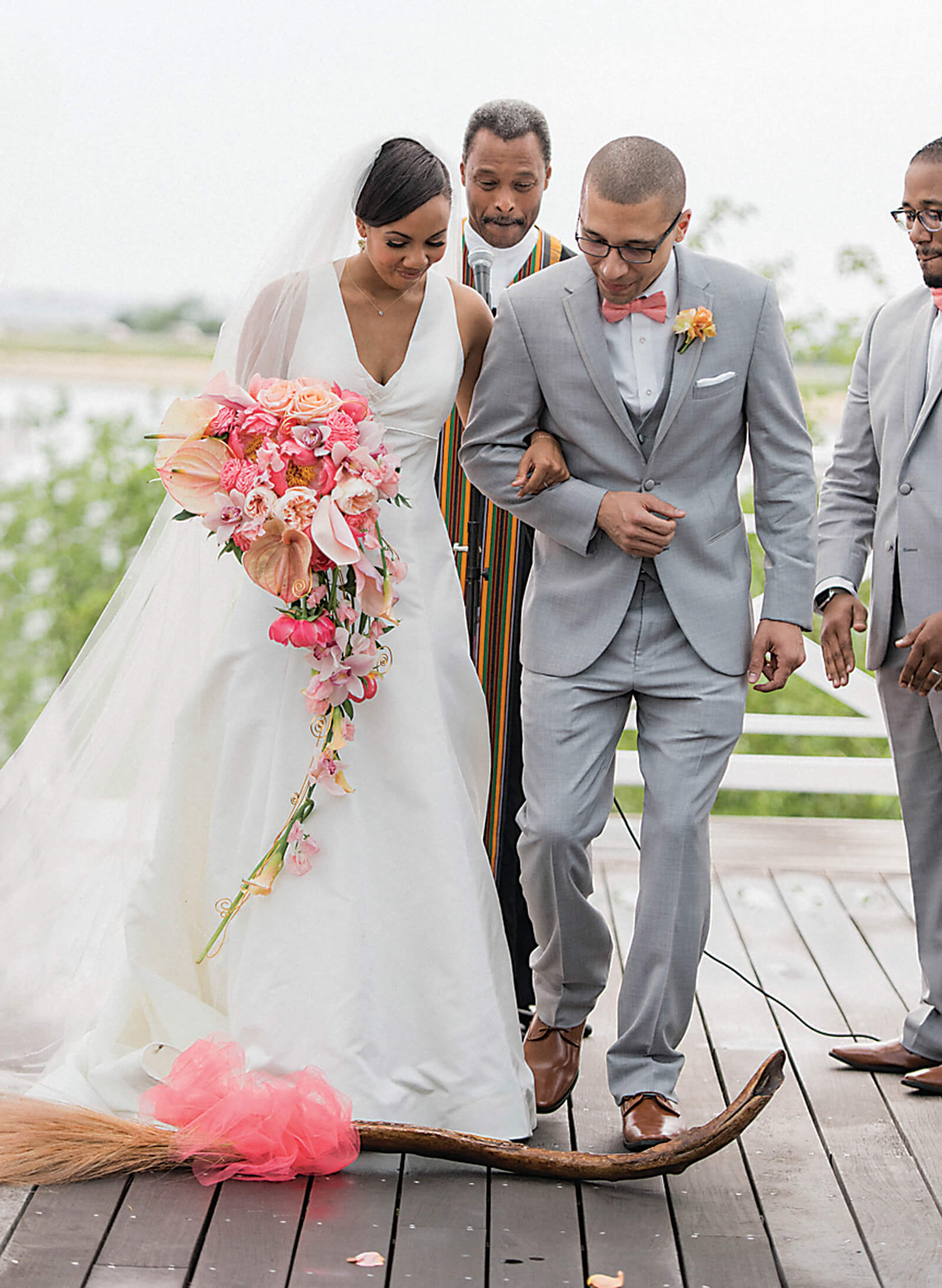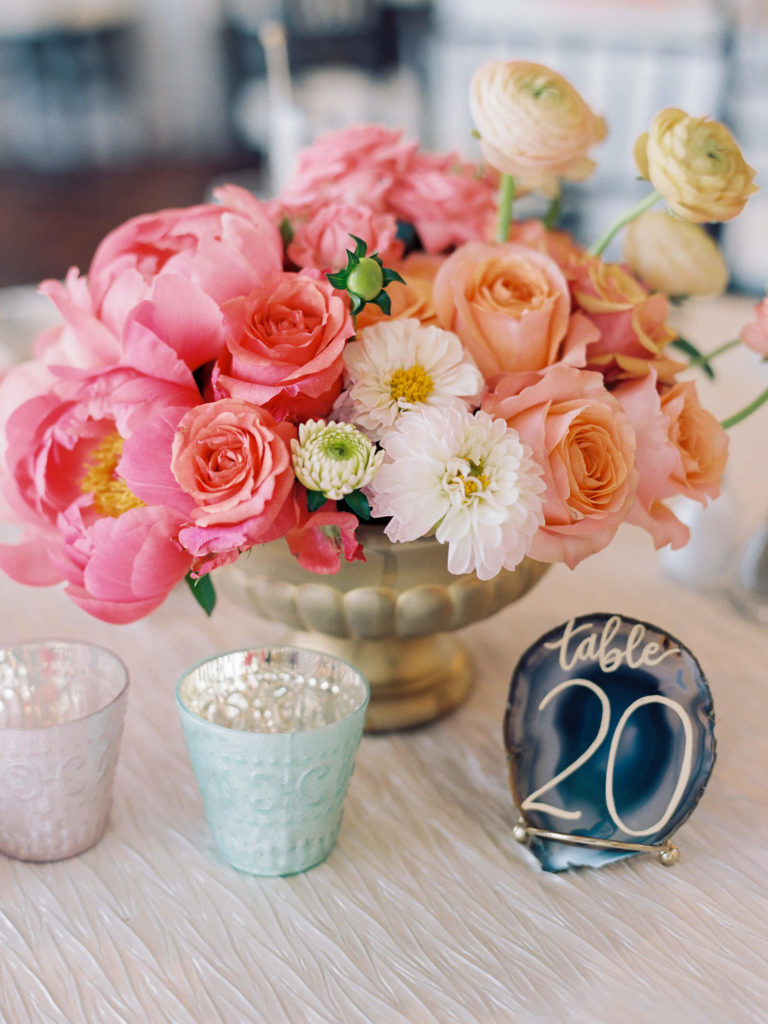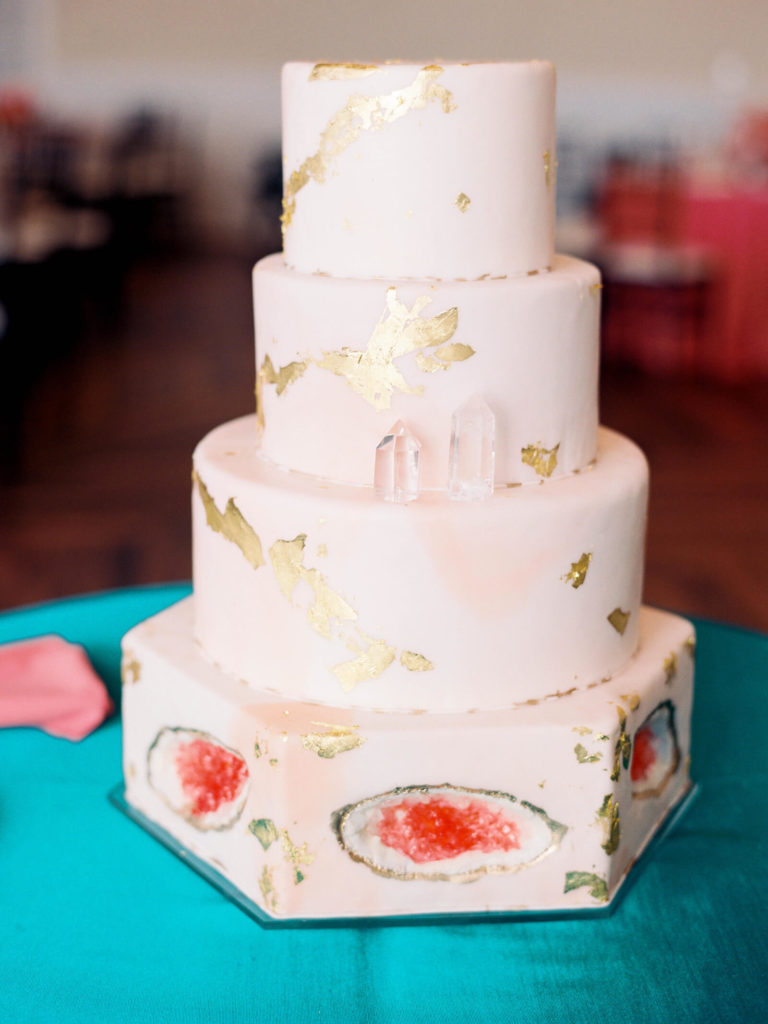 They both also love the natural beauty of gems and minerals. Wes, a former gemologist who used to grade diamonds for a living, and Shannon, who just loves pretty things, easily agreed on gemstones as the central inspiration for their Chesapeake Bay Beach Club Wedding—incorporating a geode design on their wedding cake and table numbers written on agate slices. With pops of gold and teal, even the invitation was designed to look like the inside of a natural stone. "We sought out vendors who could help us incorporate as many gems, geodes, and other geological touches as possible," says Shannon.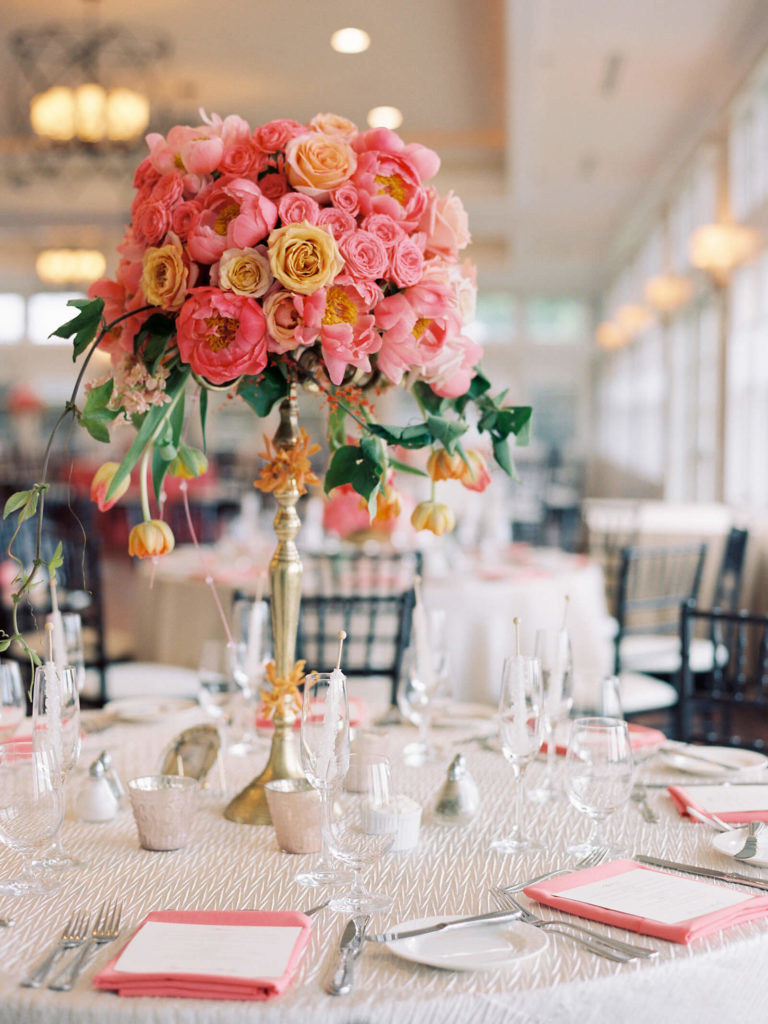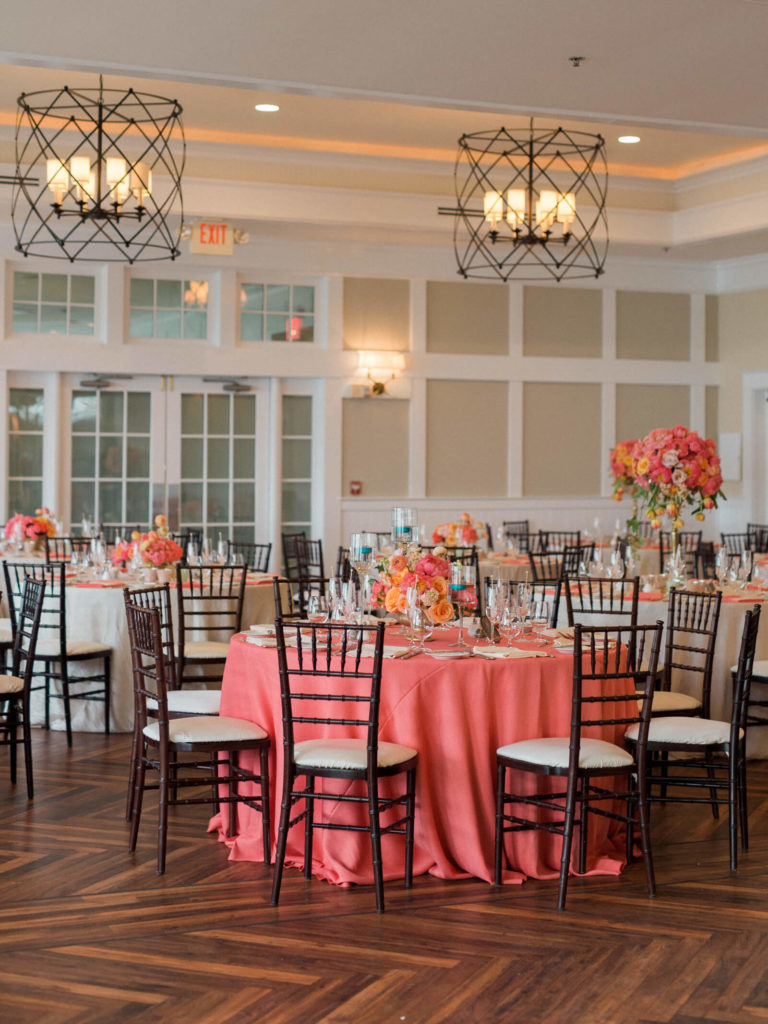 Shortly before their ceremony began, it started to rain, and they had to make a last-minute decision about whether to have the wedding outdoors in view of the Chesapeake Bay or move it inside. "We chose to take a risk, and luckily it stopped raining just long enough for us to deliver our vows," says Shannon. "The preacher skipped some stuff but said he would email it to us later."