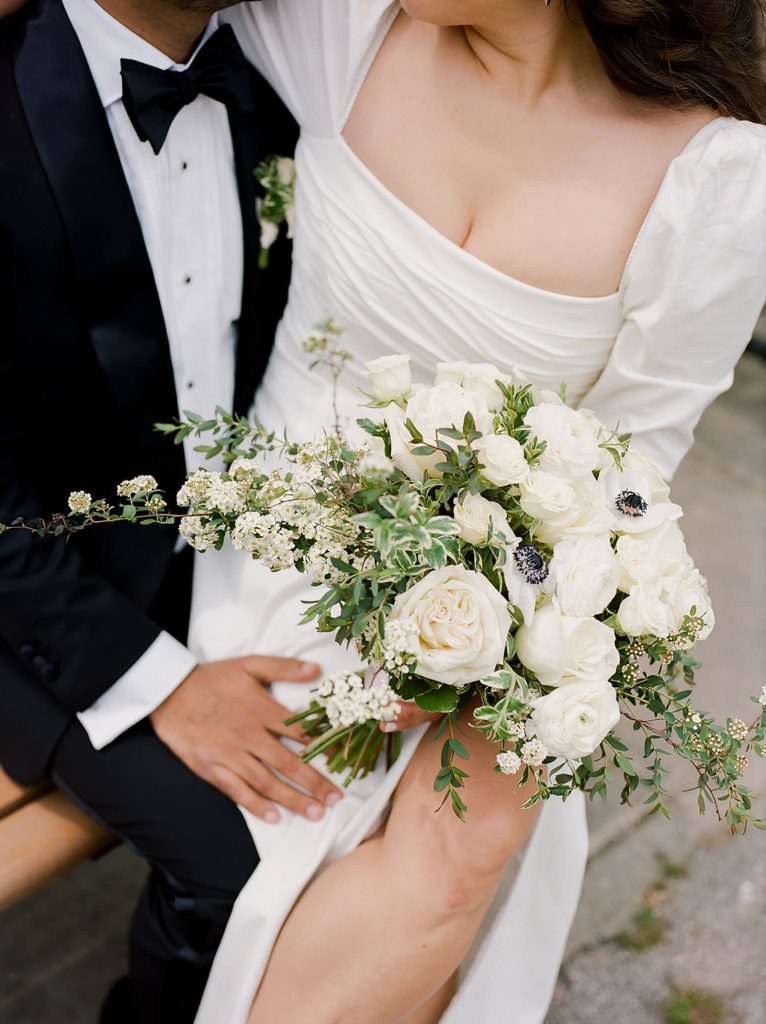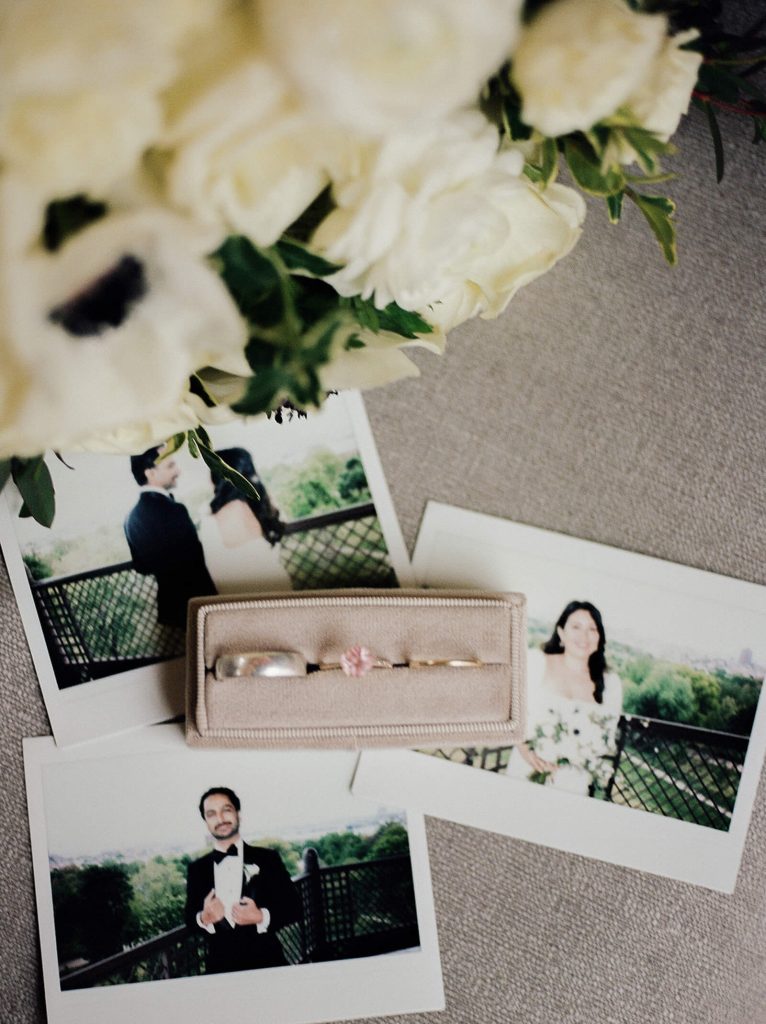 Occupations Connie is a Baltimore City teacher; Talal is a UX/UI Developer
Wedding date May 1, 2022
Number of Attendees 75
Number of Attendants Five. Connie's longtime friend, Nick, was the officiant. Her bandmates also pitched in. Franca was the Spanish translator and Azadeh played the processional music on her electric Iranian sitar. Two of Connie's students took charge of the guest table and favors.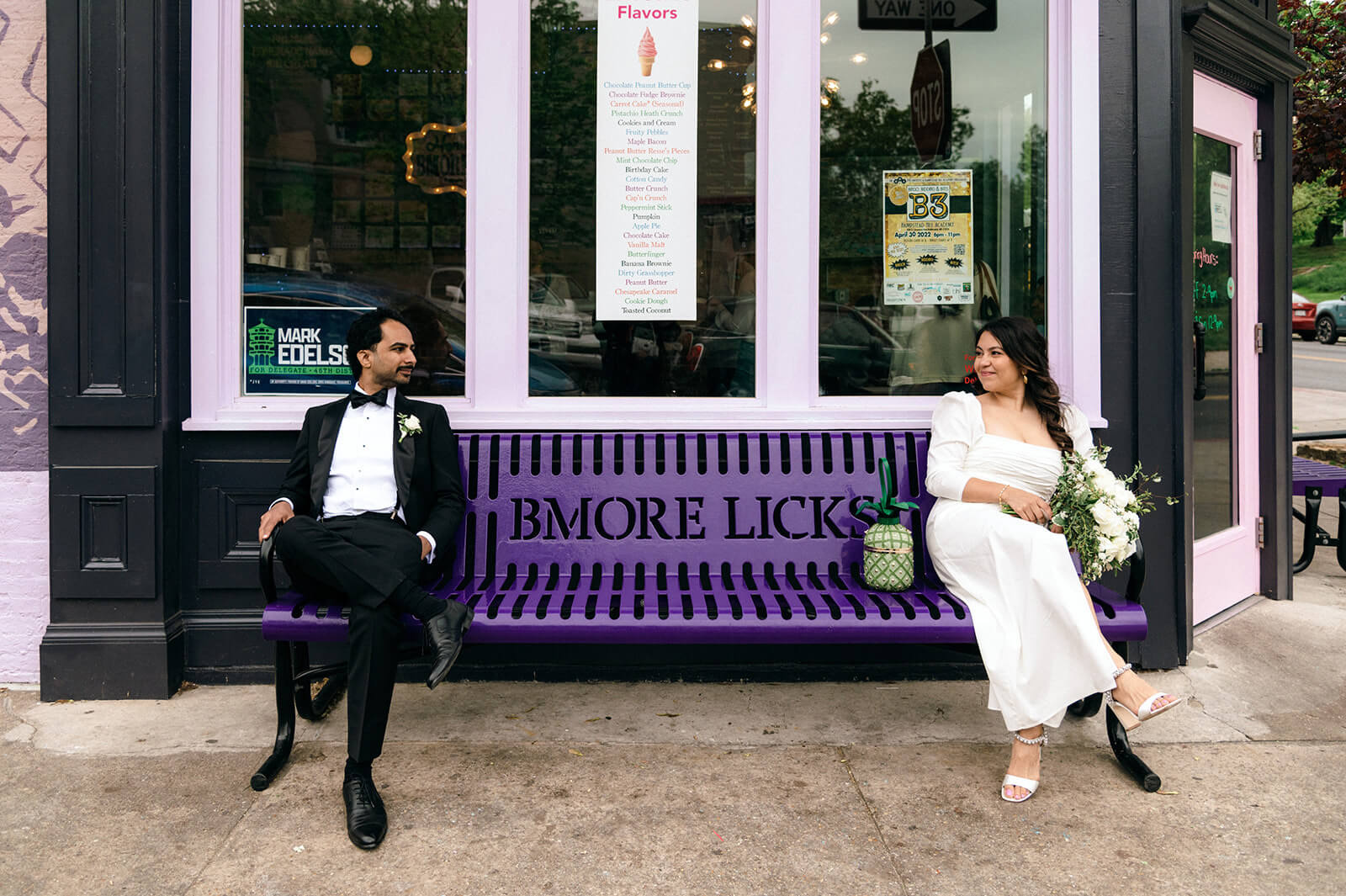 How You Met We met the old-fashioned way, on a dating app! Talal was living in DC at the time and Connie was living in Baltimore, but set her location on the app as DC. Entrapment!? Or maybe it was meant to be.
The Engagement Deathly afraid of a public engagement, Connie was proposed to at home. Not romantic you say? Well, the apartment was not only decorated with flowers, but cleaned and scrubbed at every corner by Talal for the occasion.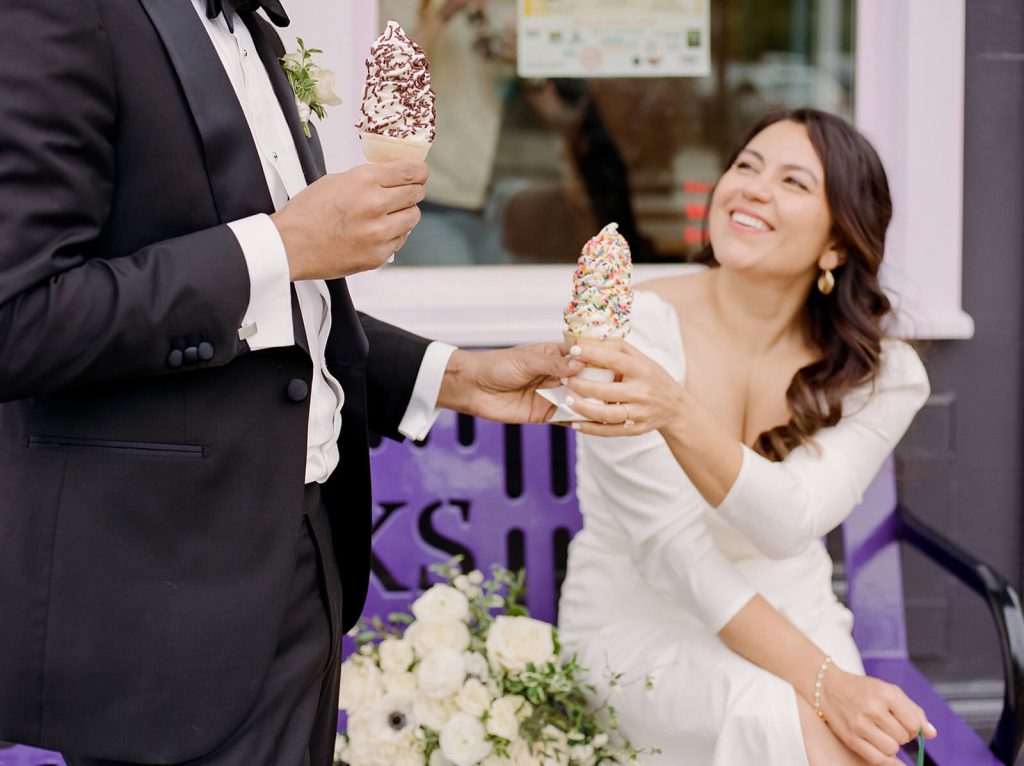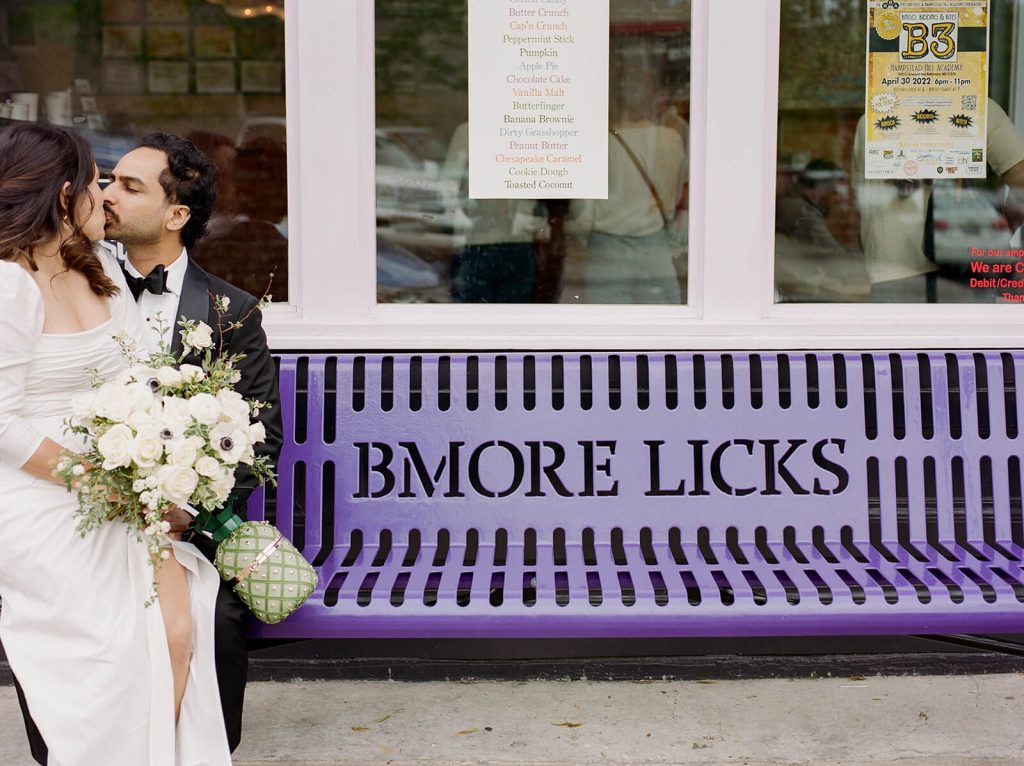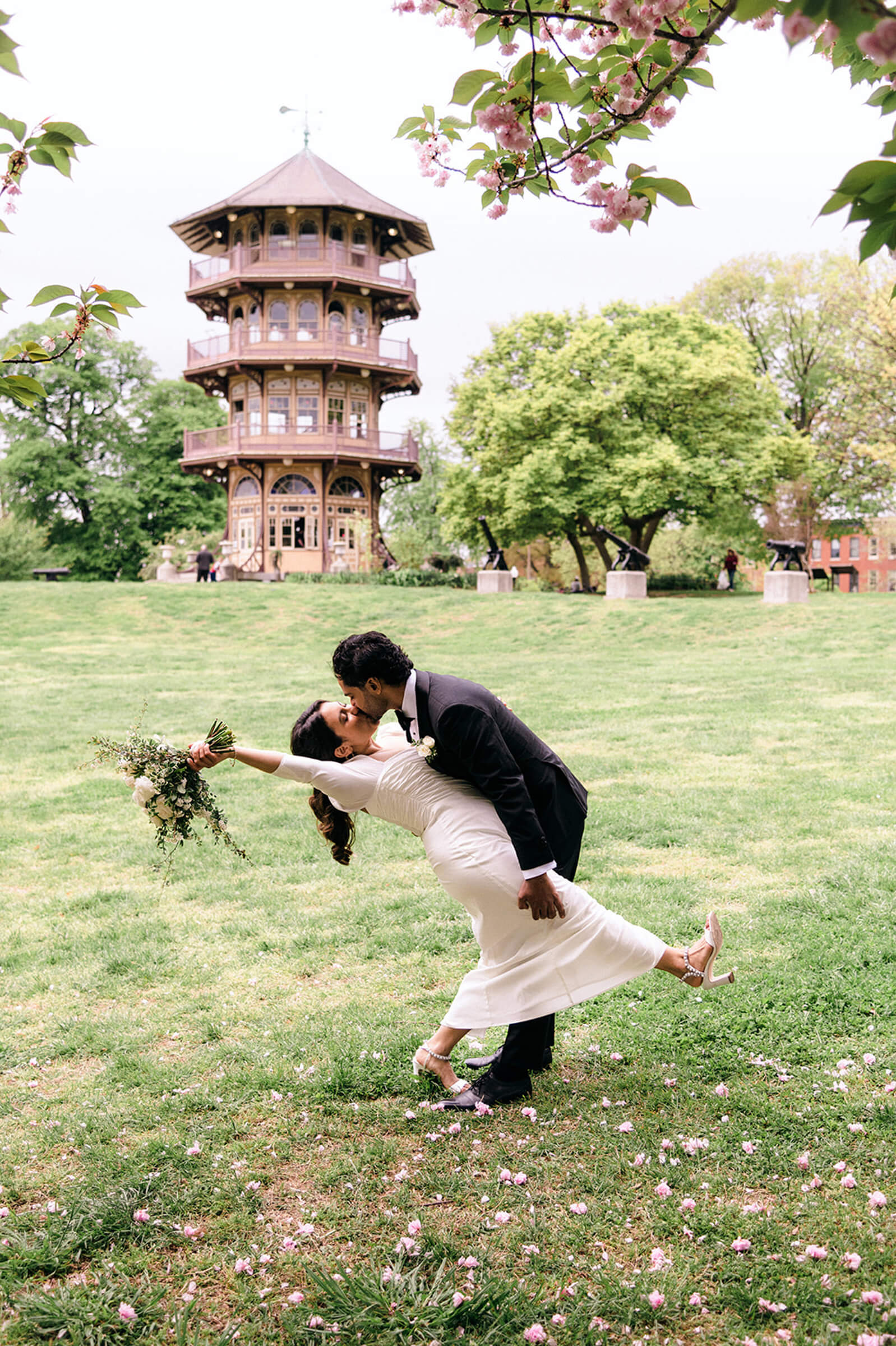 Wedding Design Inspiration We started off by knowing what we didn't want i.e a cookie-cutter wedding affair. We wanted one of those all-day Sunday lunches where you dress spiffy and hang out with your friends and family.
What Was Unique and Special About Your Wedding Day Talal is Pakistani and Connie is from a Bolivian family. To have our hometown, college, and DC/Baltimore friends along with our families come together was truly a multicultural celebration.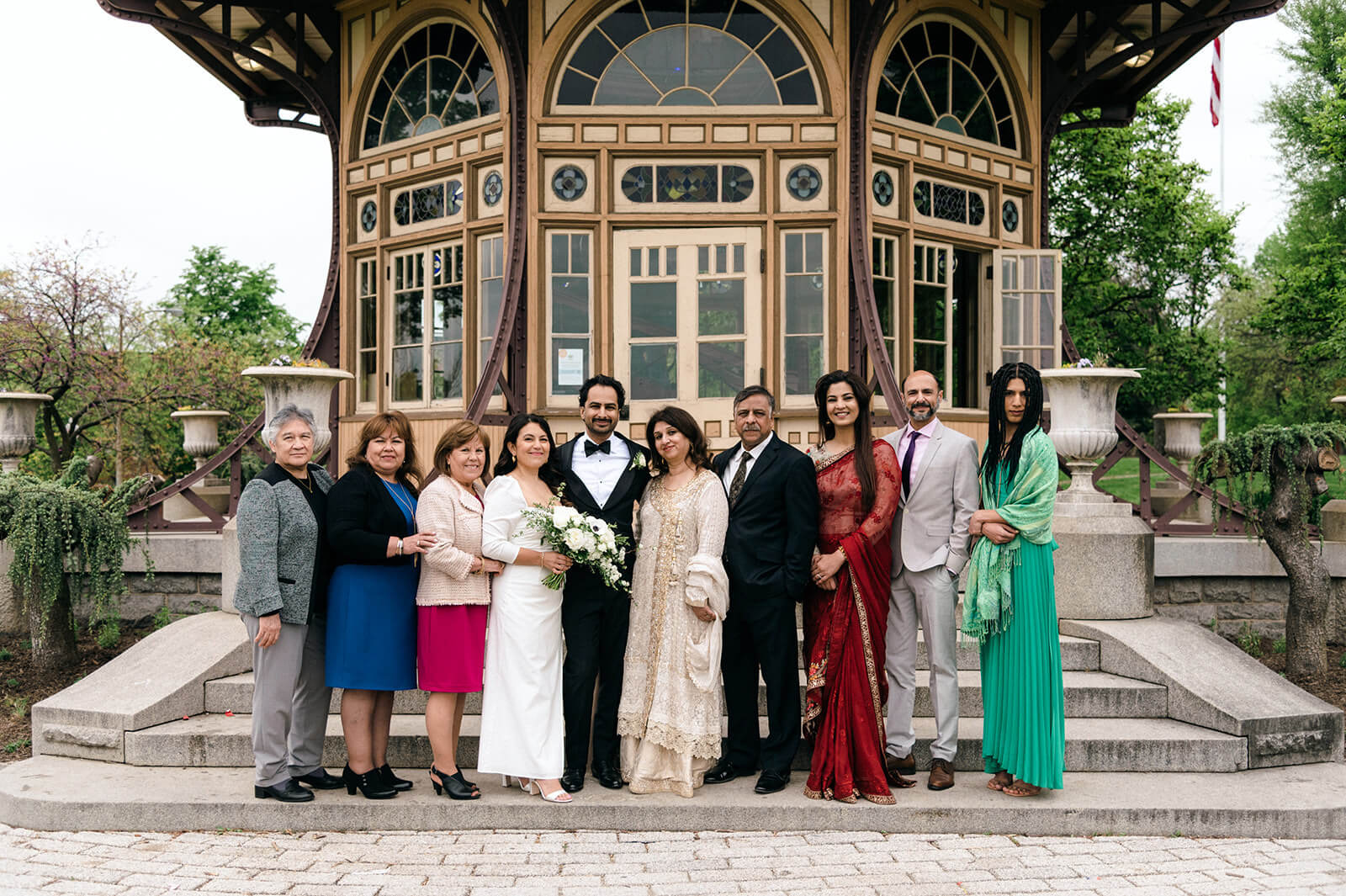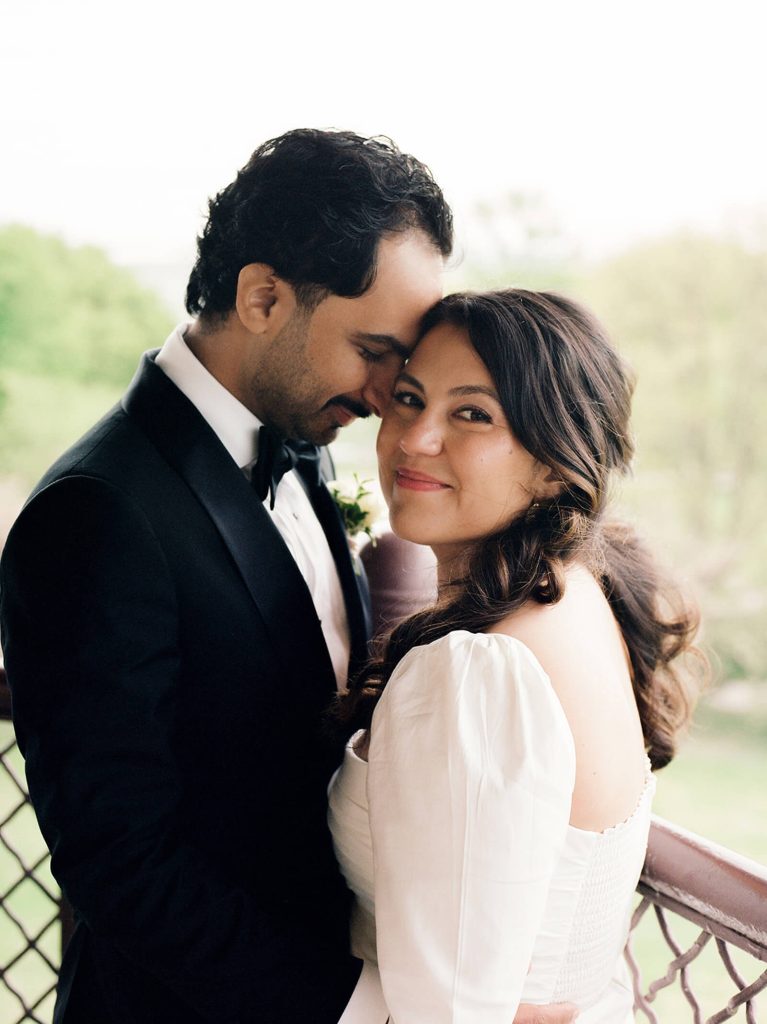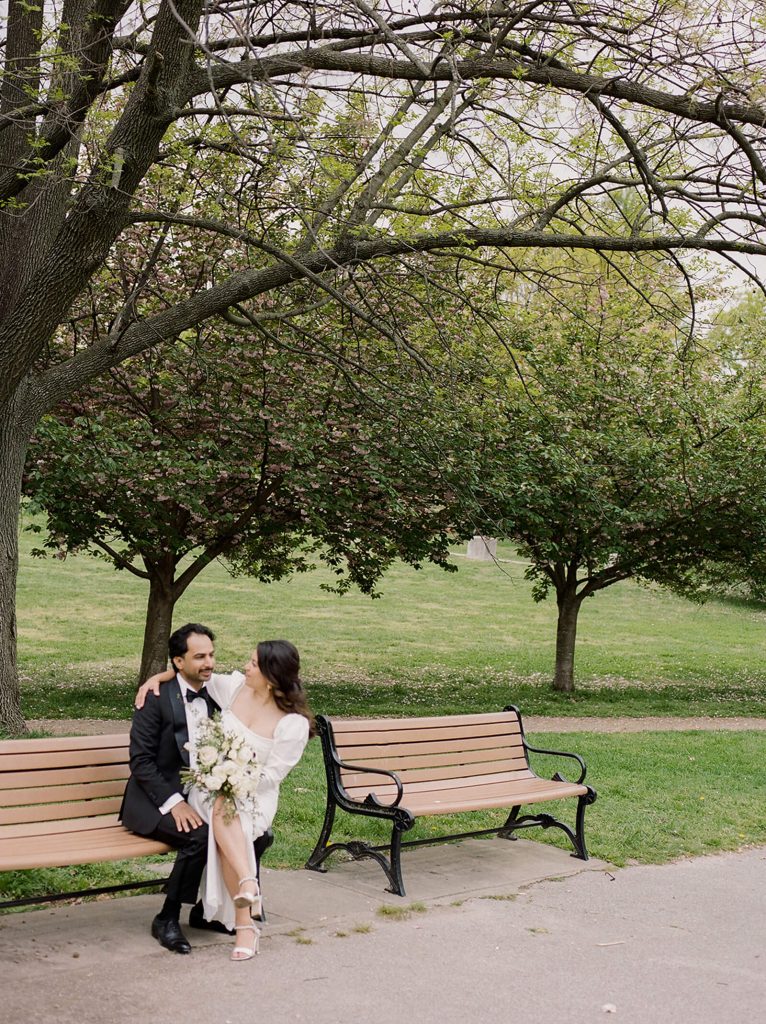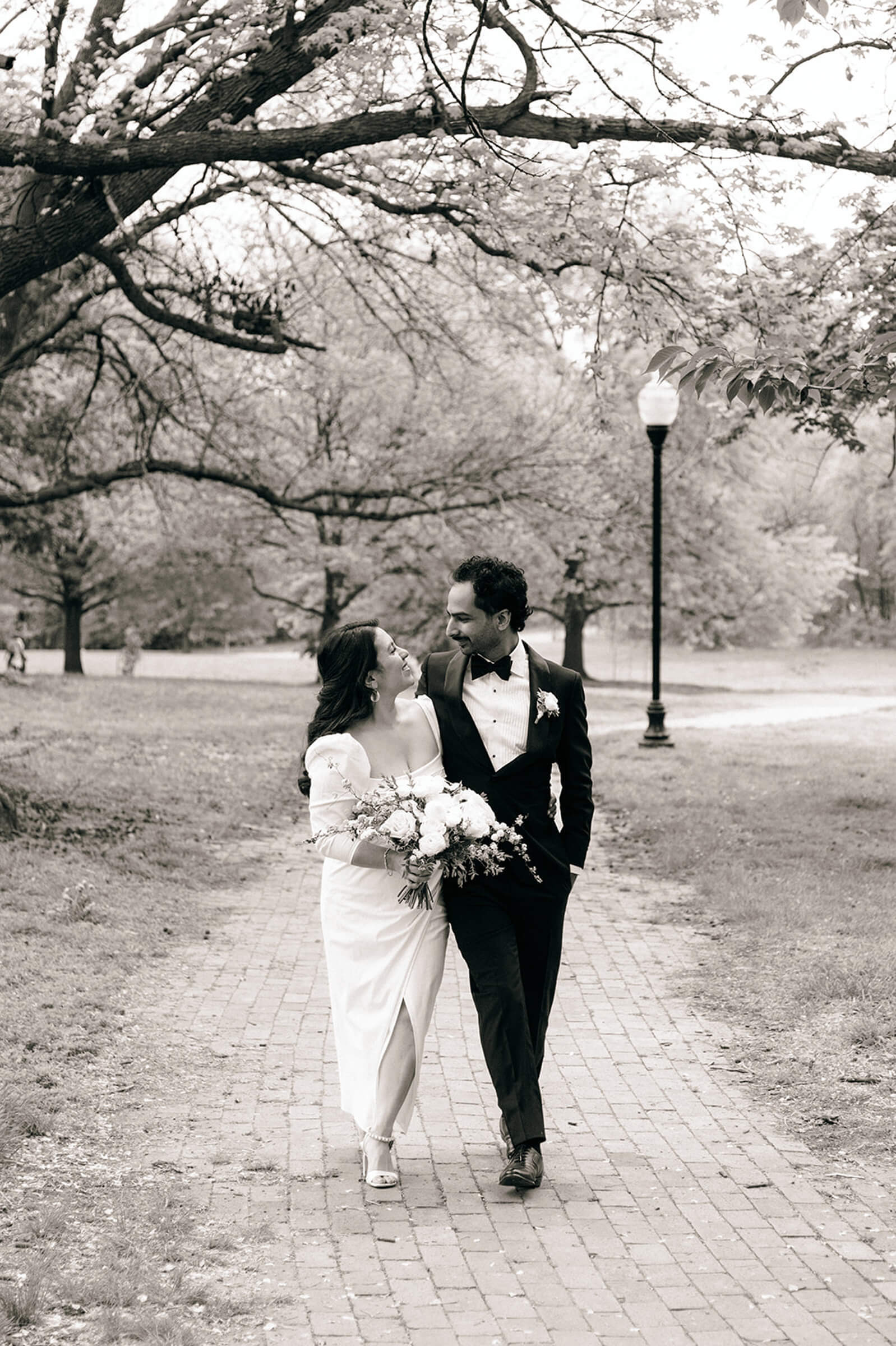 Favorite Details Our friend playing the sitar for the wedding processional. It was lively and perfect. Our party favors, which were handmade Pakistani truck art coasters. The design was our initials and a heart. Connie's pineapple purse. She bought three very different purses. On the morning of the wedding, she picked the purse that best matched her mood.
Most Unexpected Event On Your Wedding Day So cheesy, but there was a conga line that went around—twice.
Piece of Advice Figure out the big three you're willing to spend on. For us it was food, flowers, and photography. Don't meet your in-laws on the wedding day. Talal's parents flew in the night before from Pakistan and everyone met for the first-time during family photos at the Pagoda.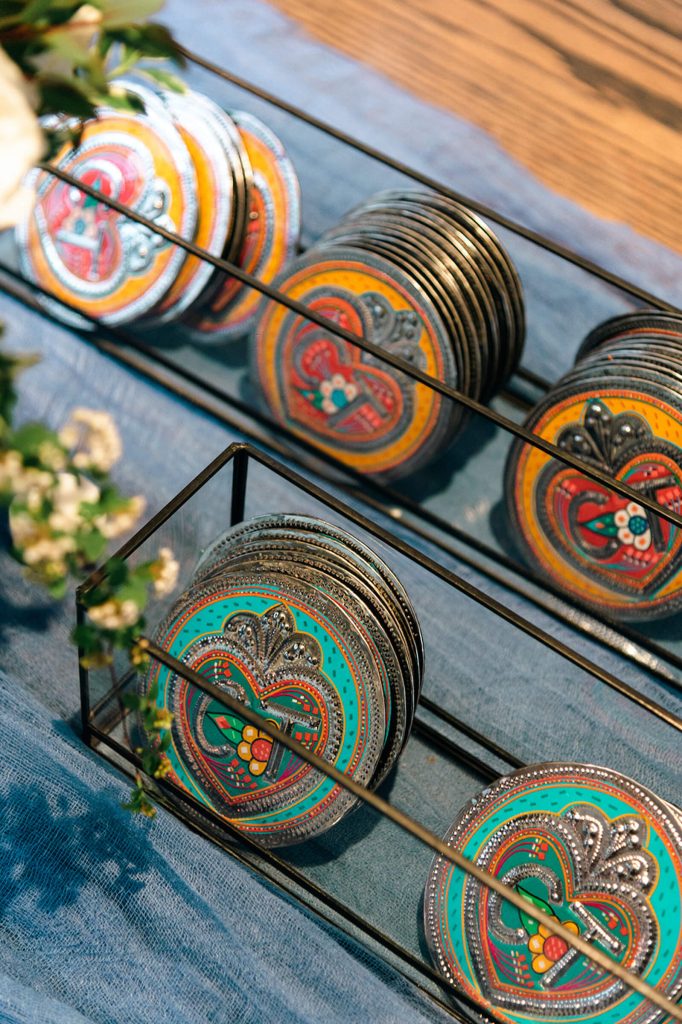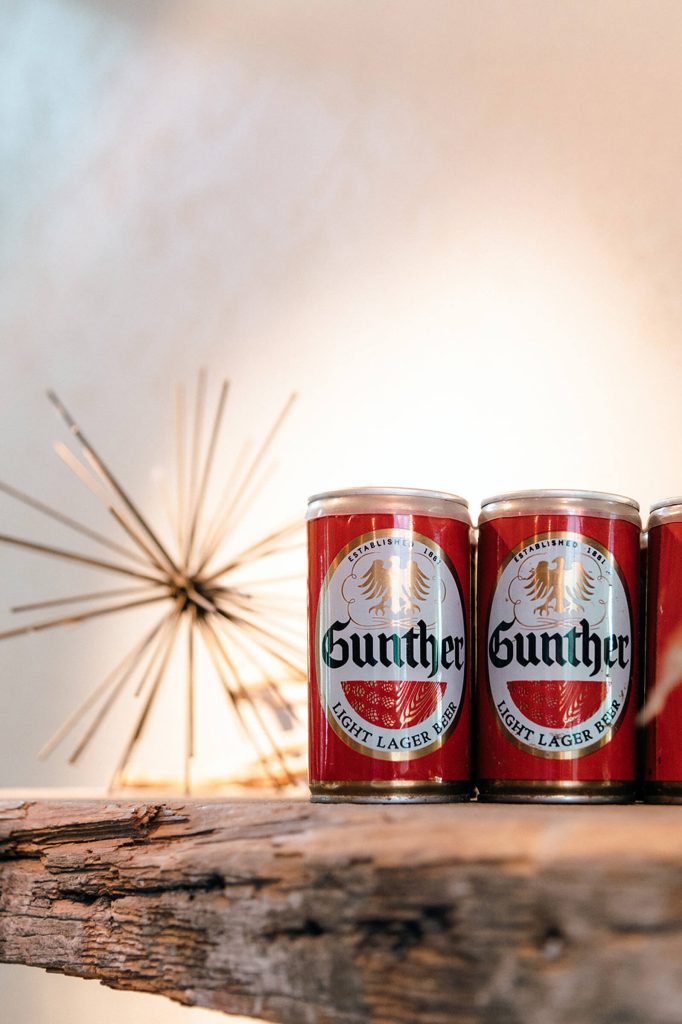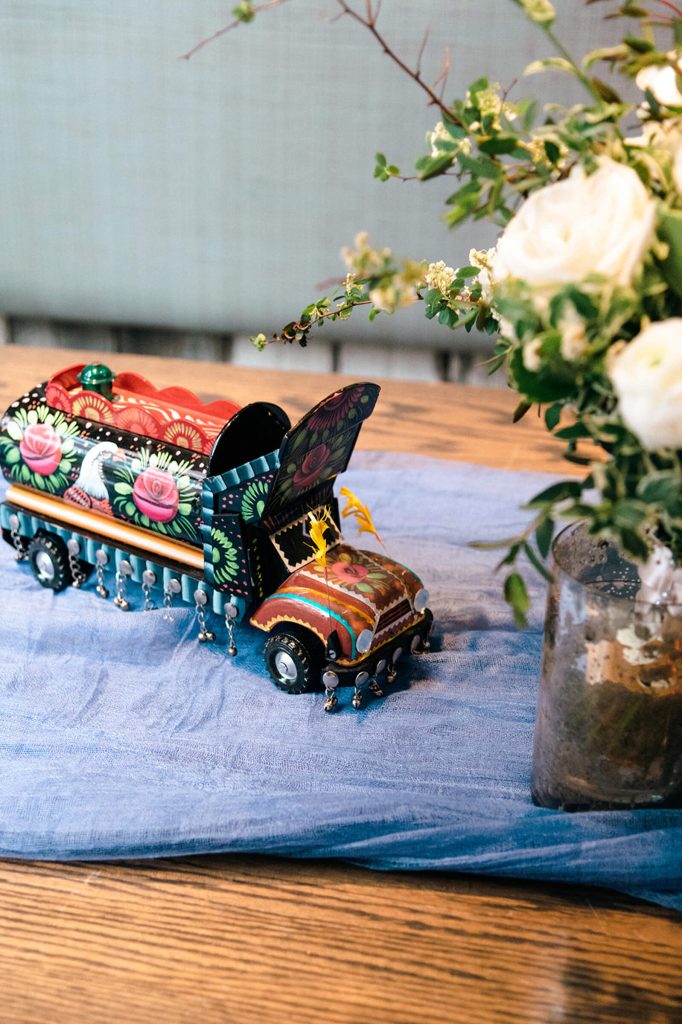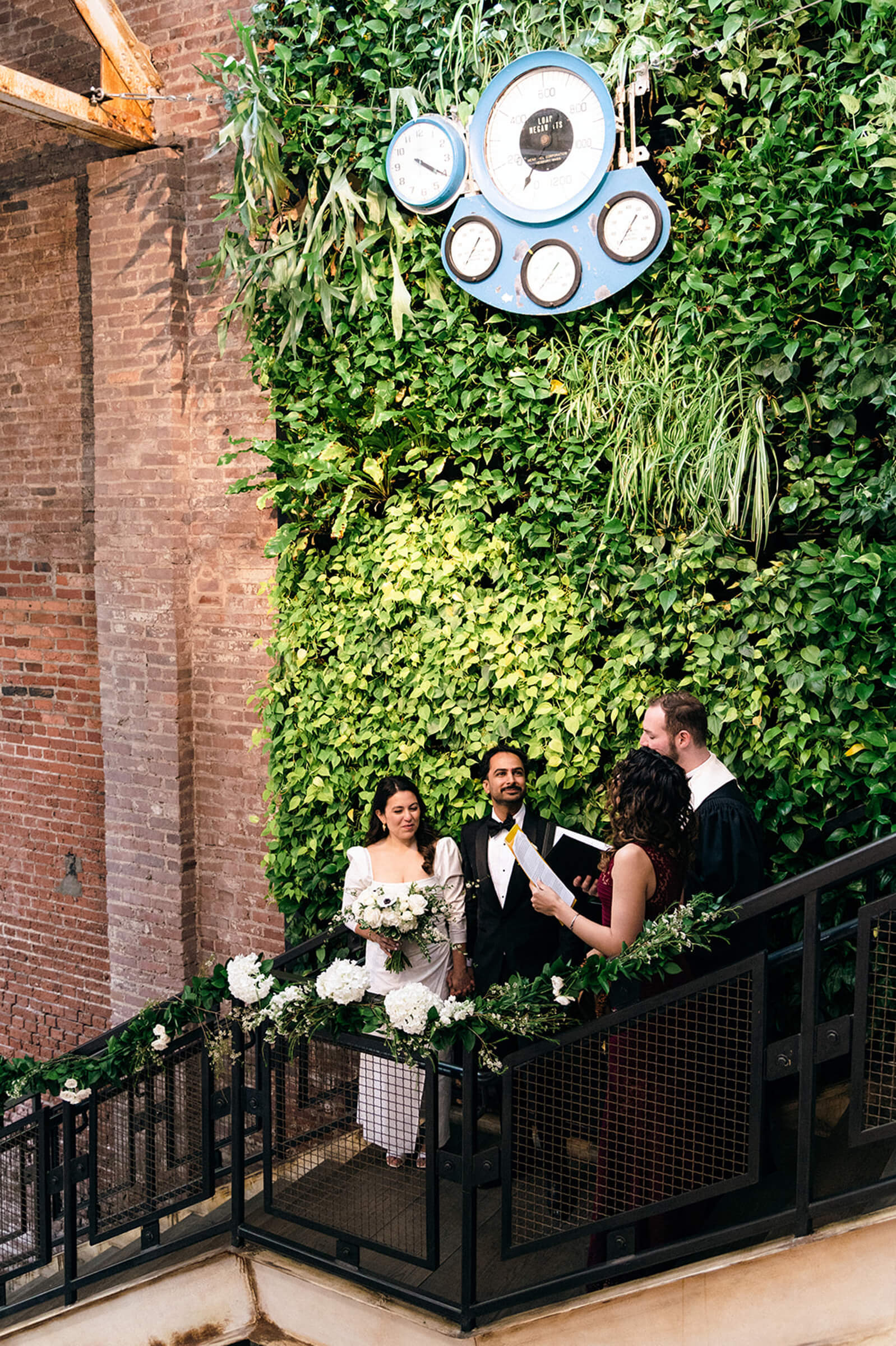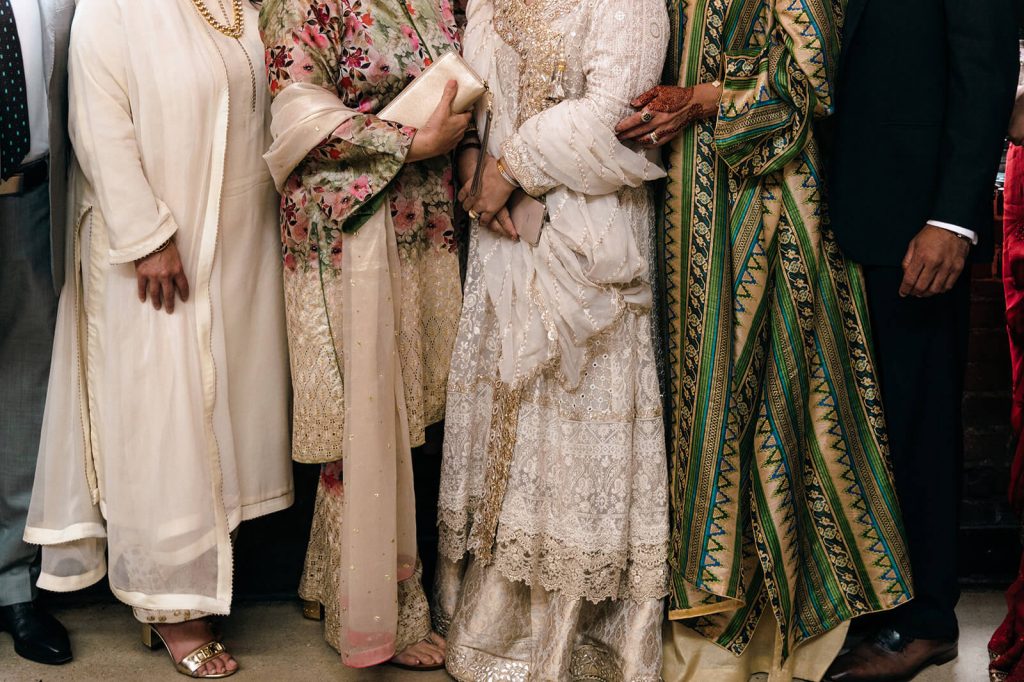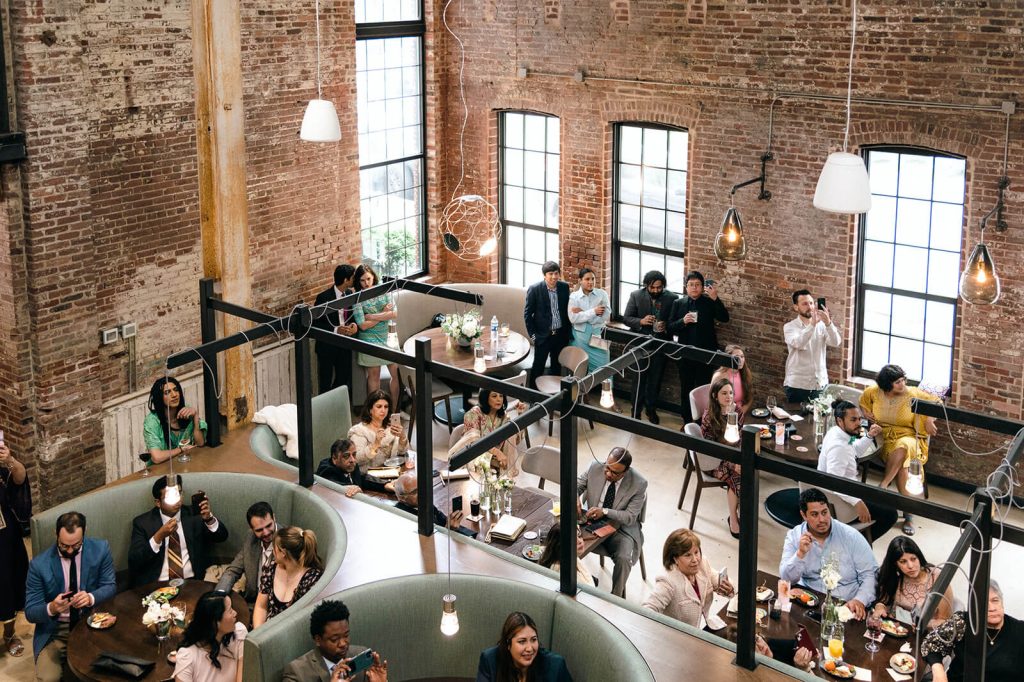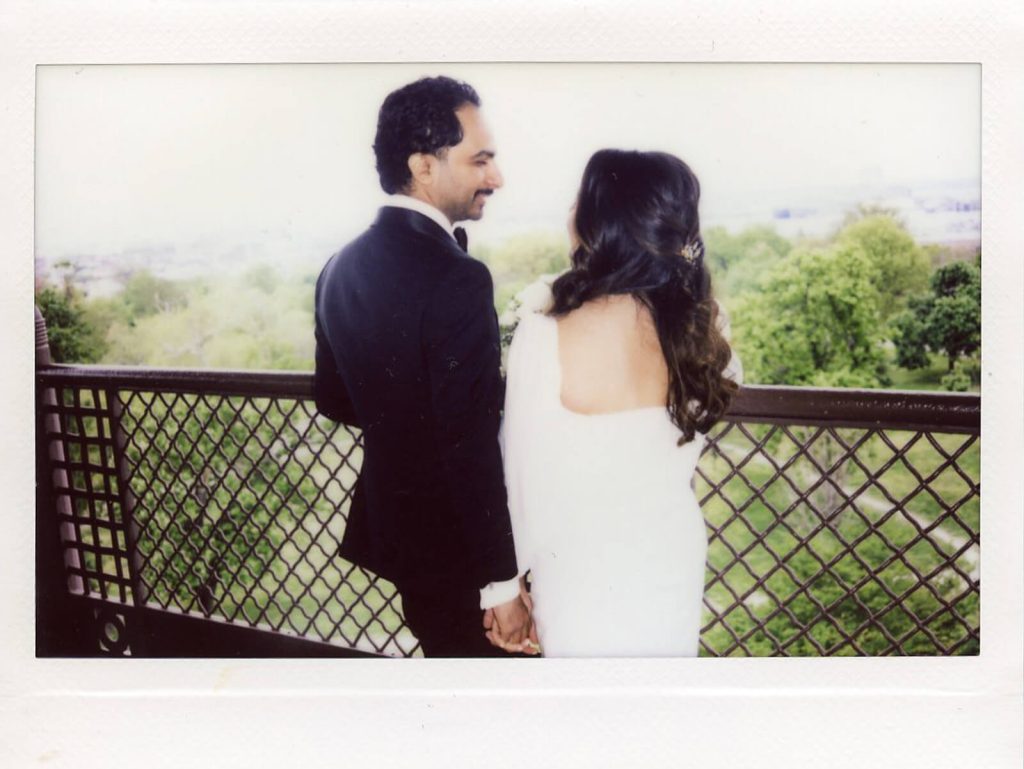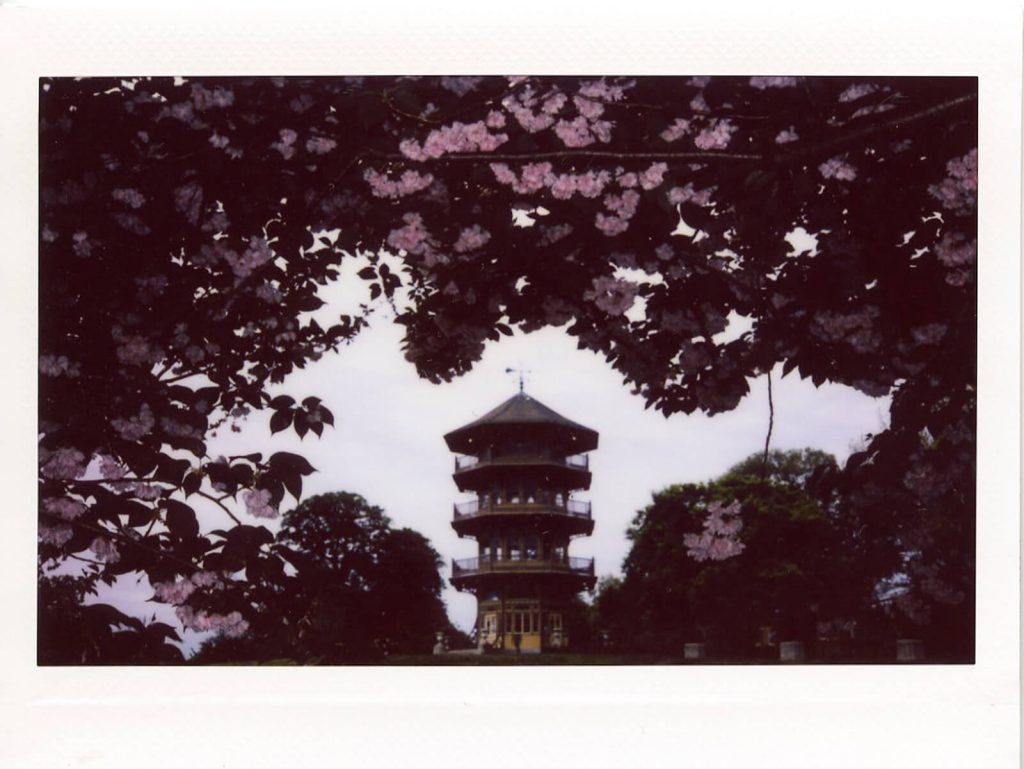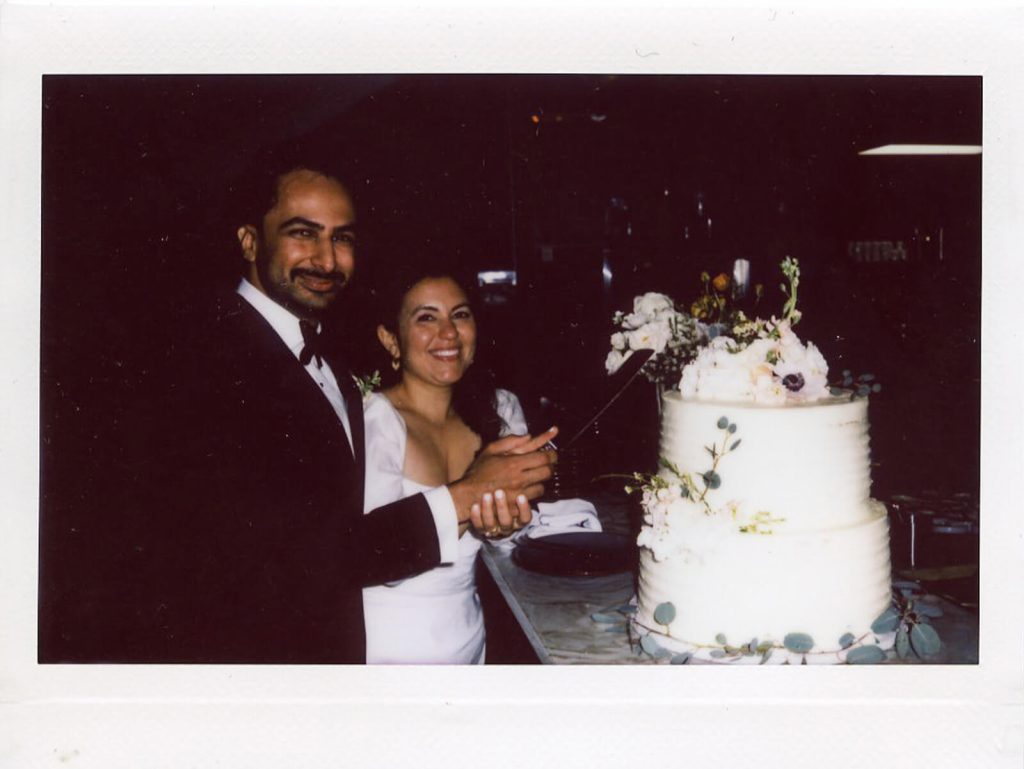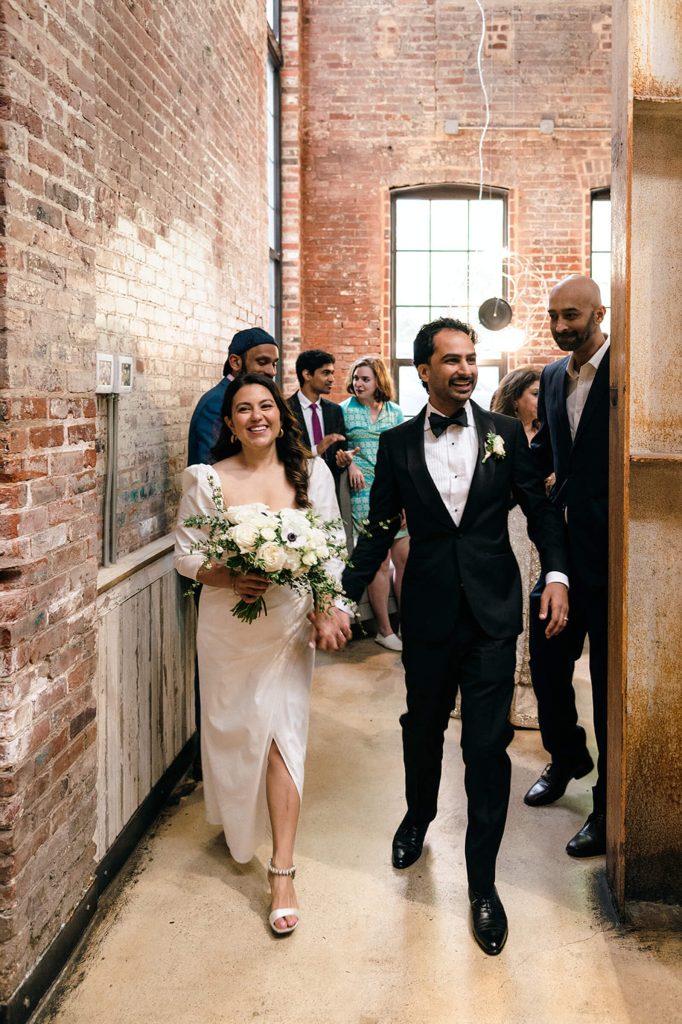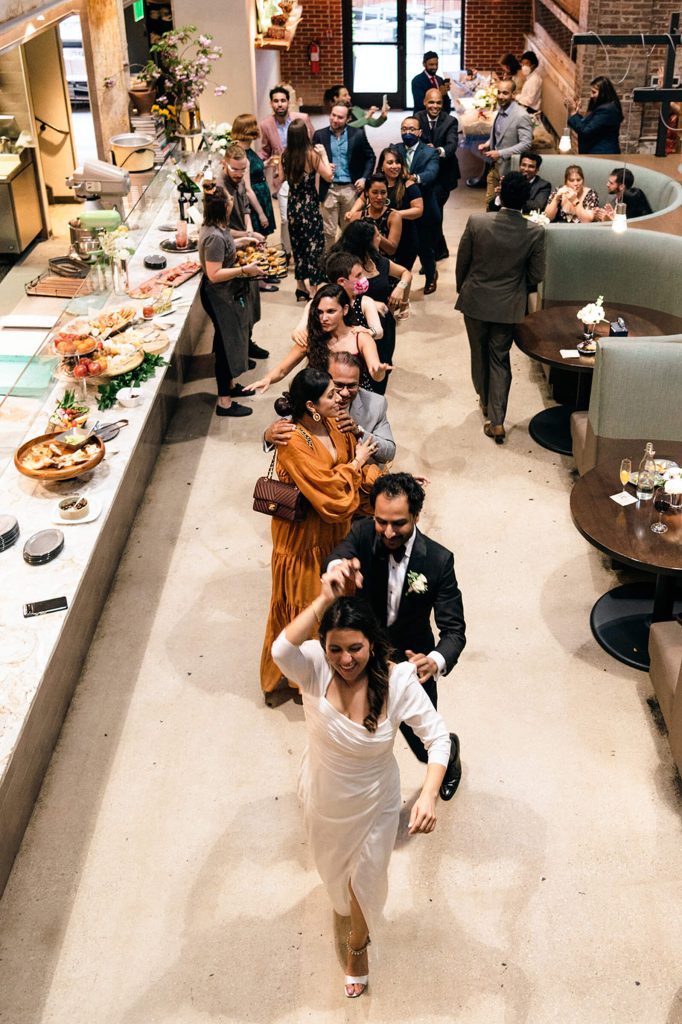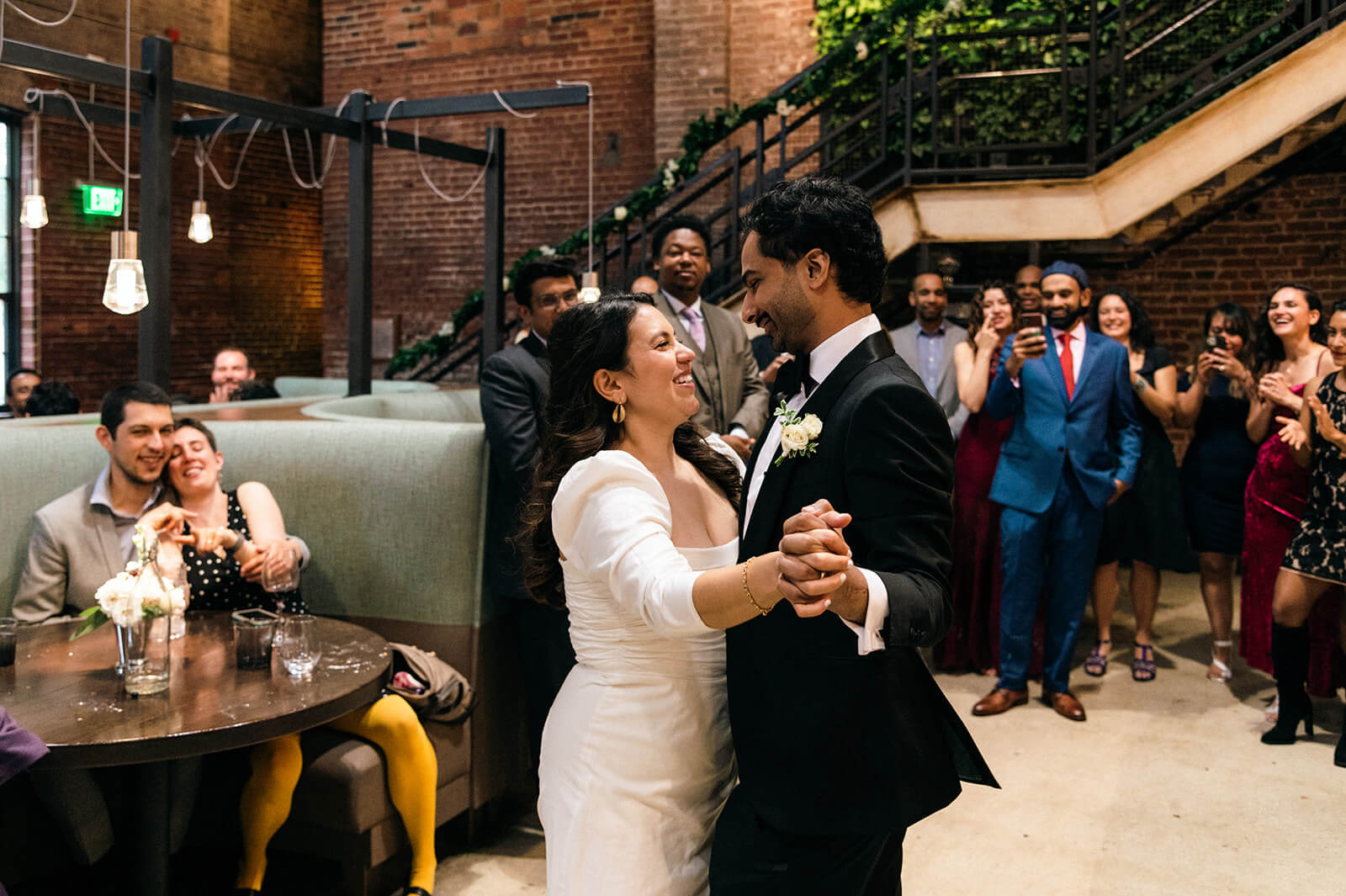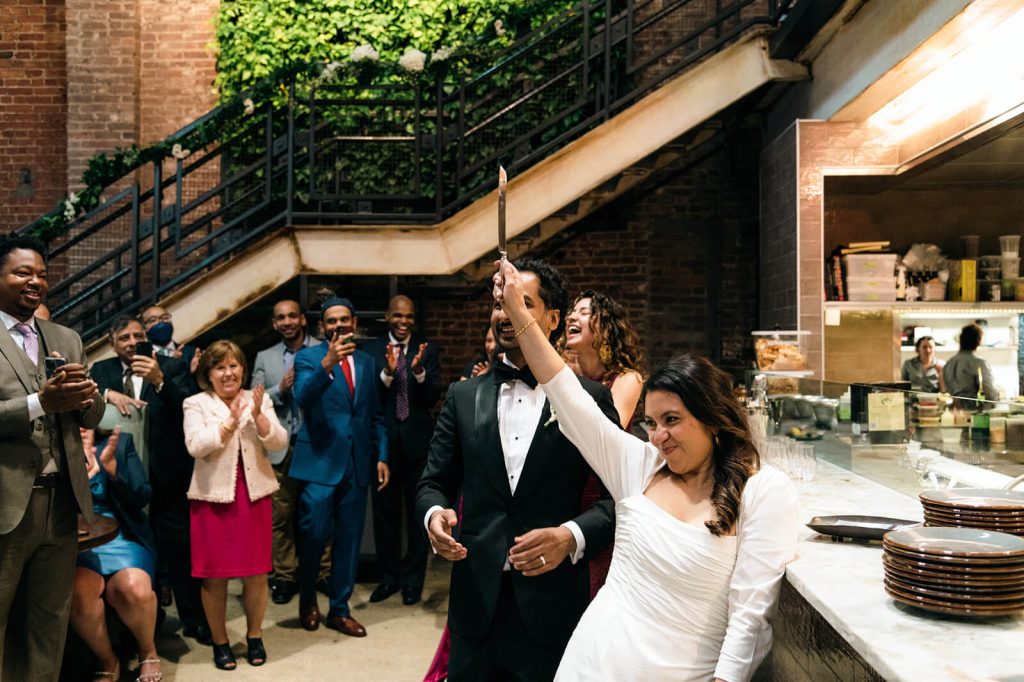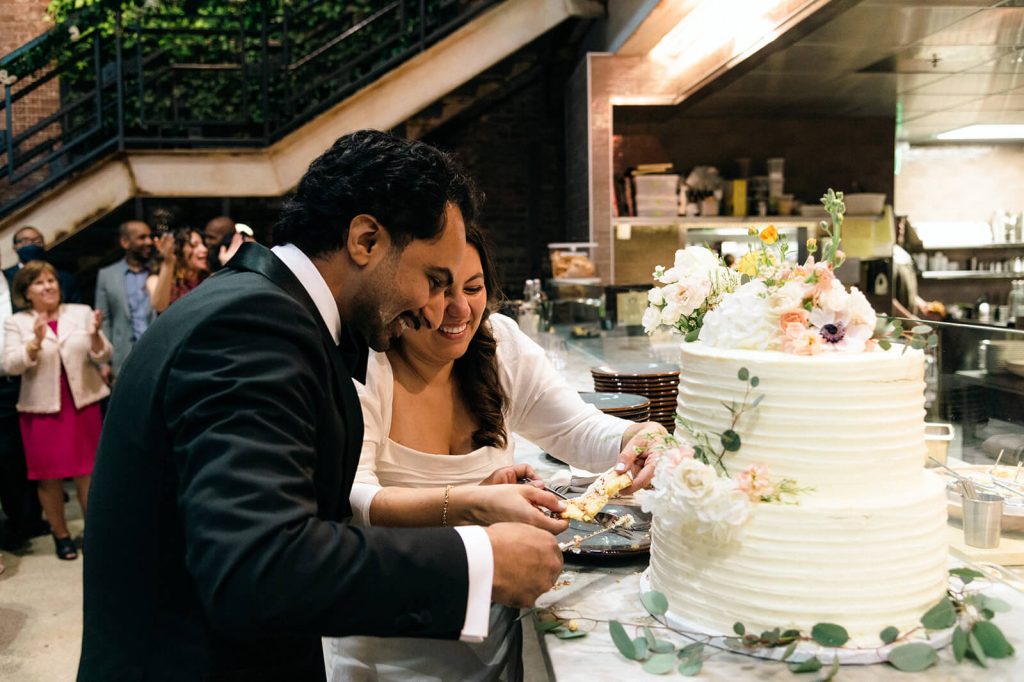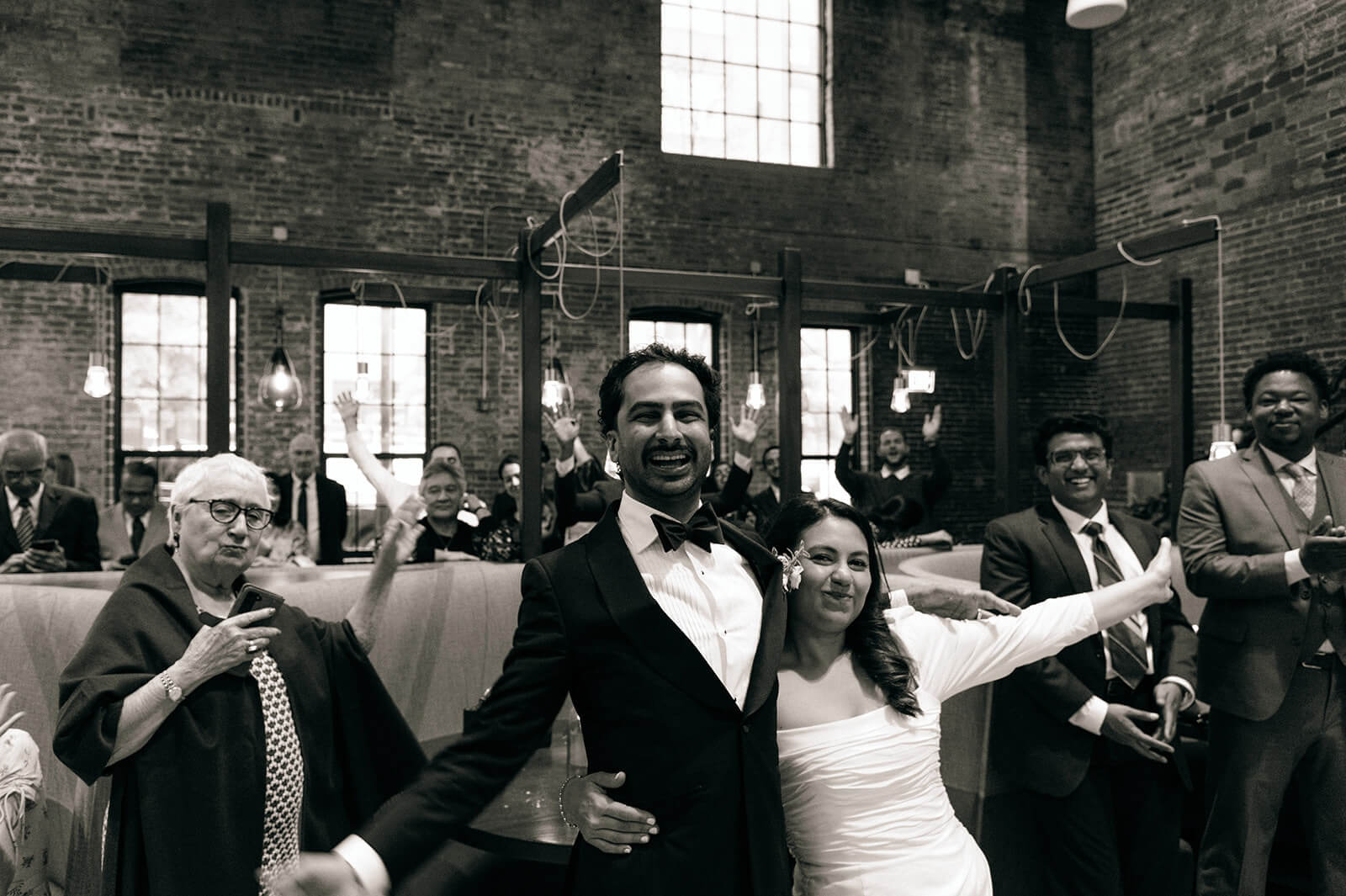 Beauty Makeup by Tasia Caterer & Cake Gunther & Co. Favors Rangdey Truck Art Floral Design Fleur de Lis and Lucky Penny Floral Groom Suit Supply Honeymoon Bodrum and Istanbul in Turkey Invitations Paperless Post Location Patterson Park Pagoda and Bmore Licks (pre-ceremony); Gunther & Co. (ceremony & reception) Music Mix of Latinx, Desi and 2010s music Officiant Nick Davis, friend Photographer Rachel V King Wedding Dress Reformation Wedding Shoes Badgley Mischka