This originally ran as a Local Love in the 2014 issue.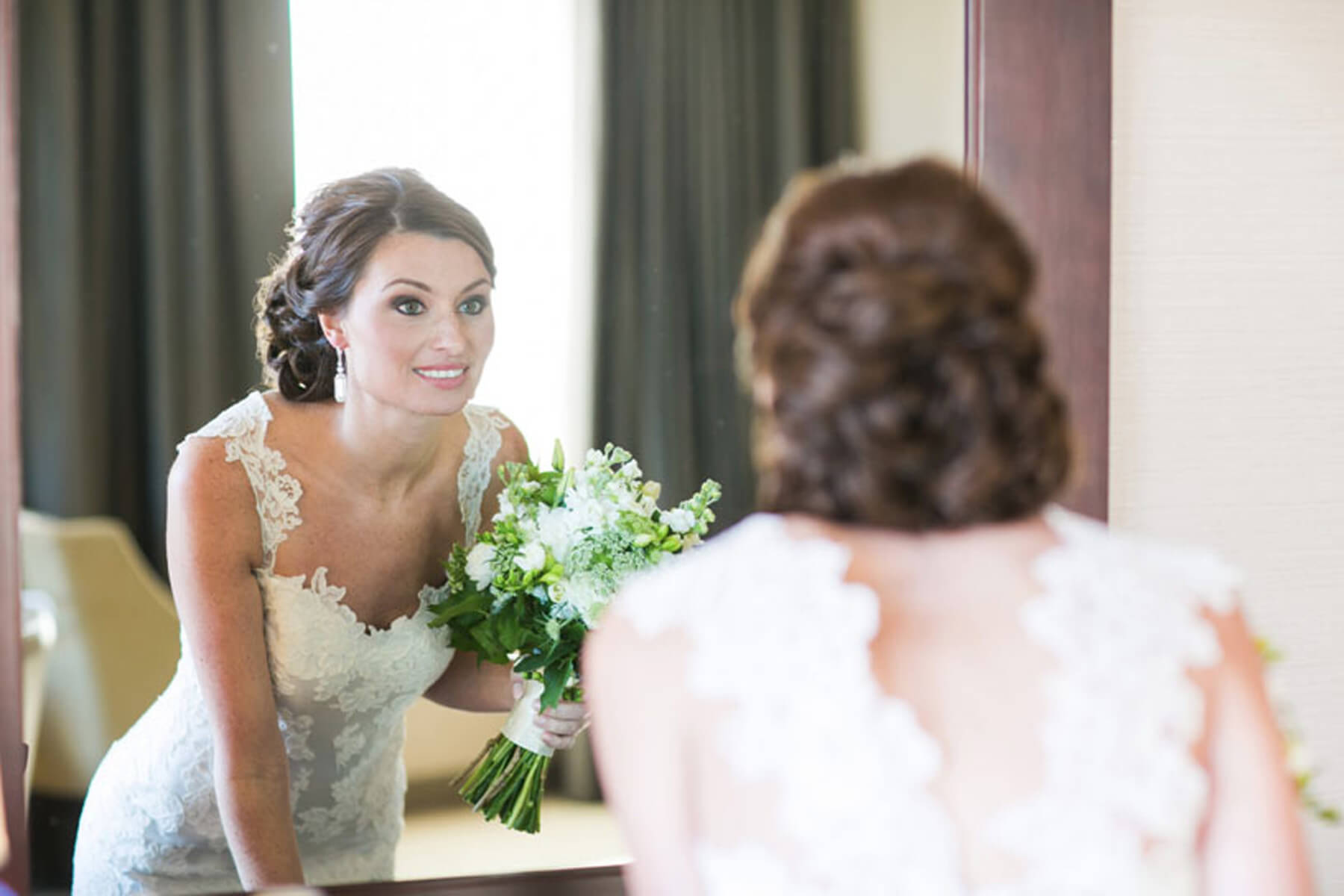 WEDDING DATE November 17, 2012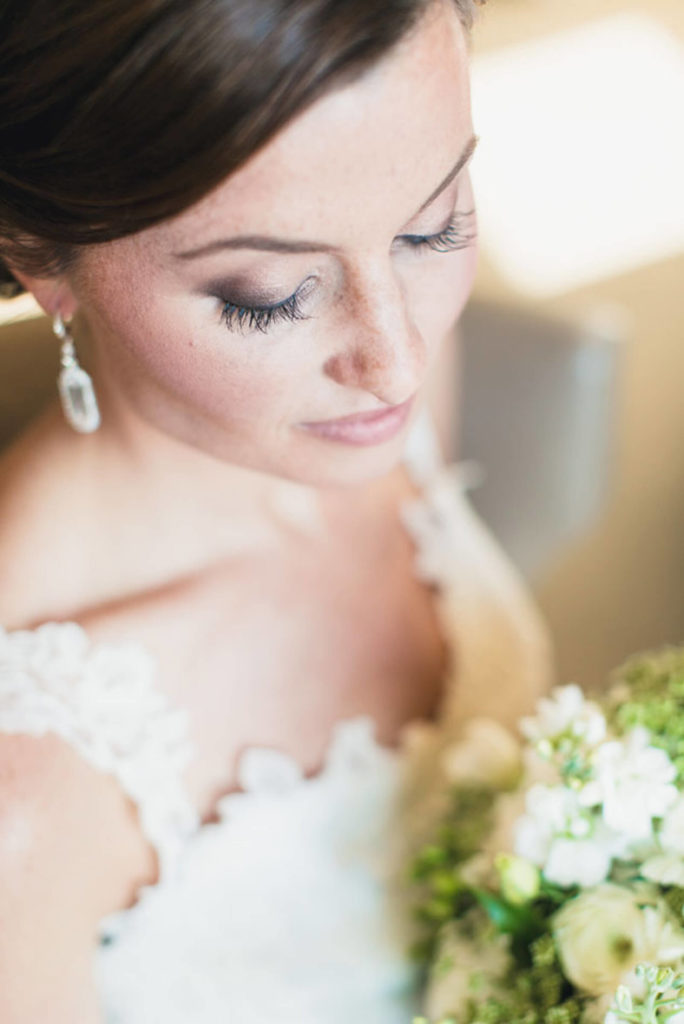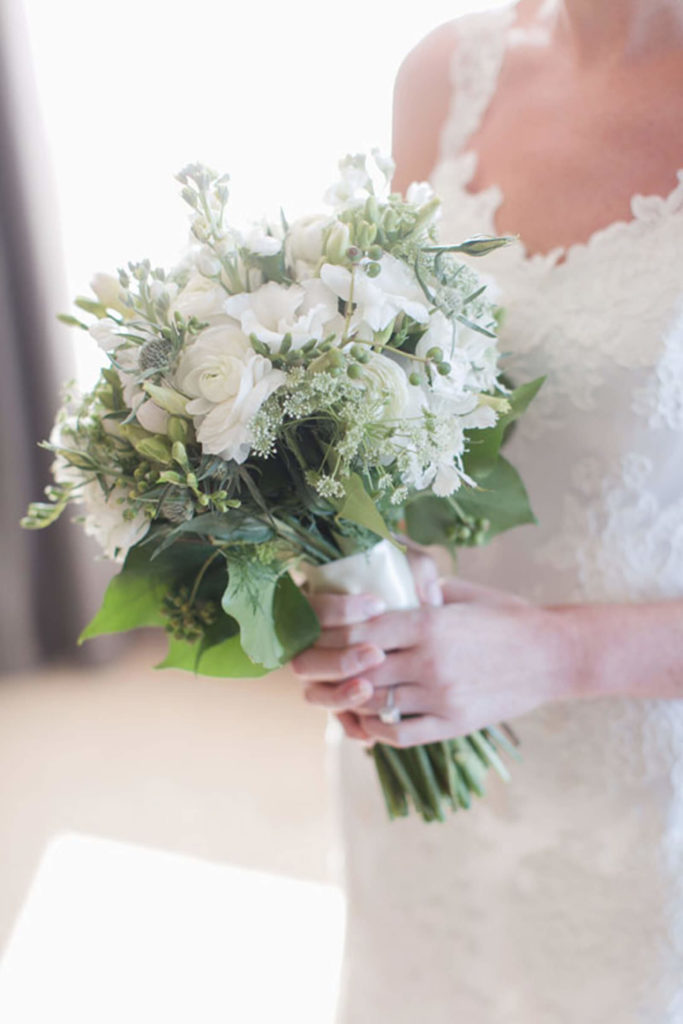 Occupations Michelle and Robert are both attorneys.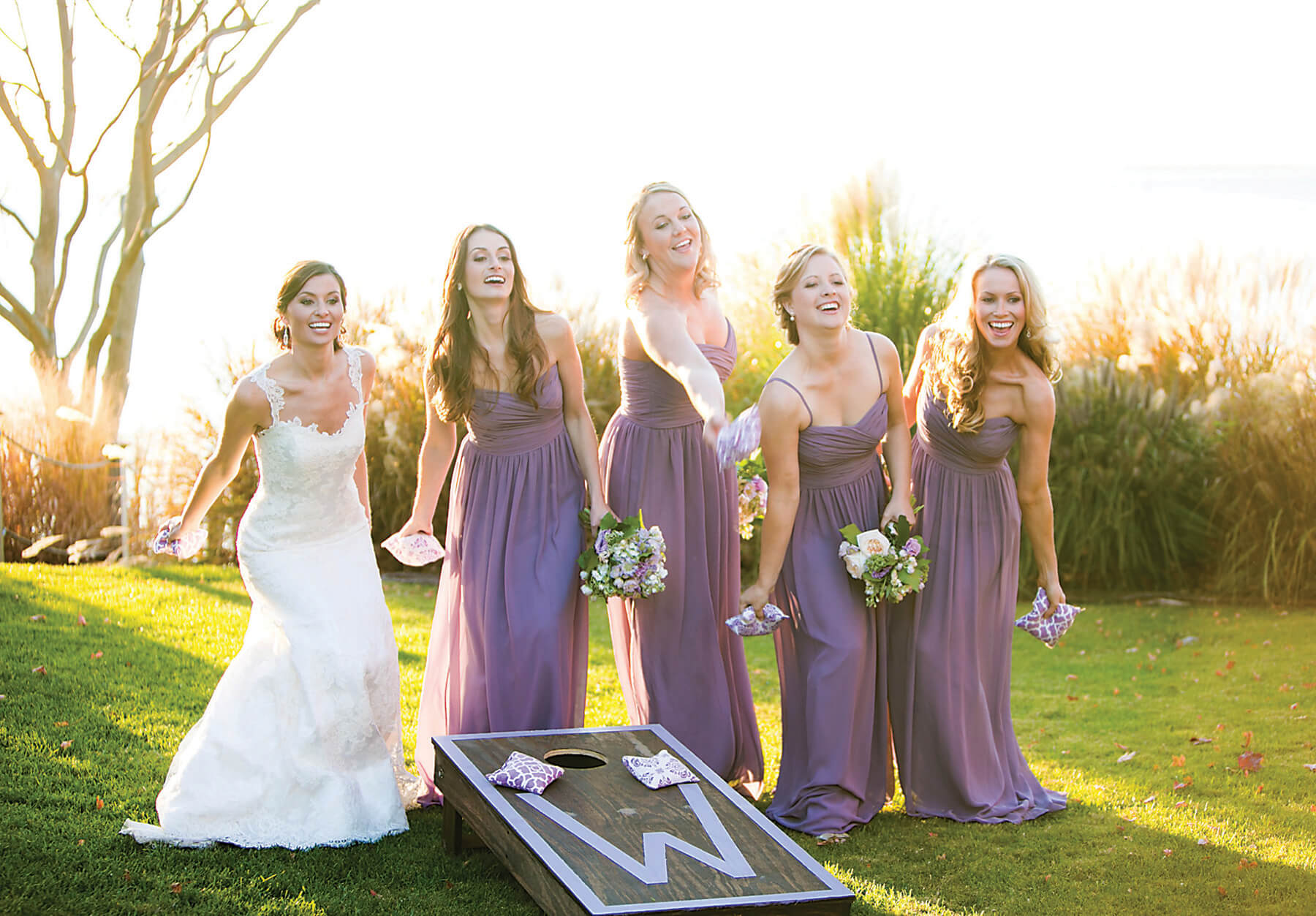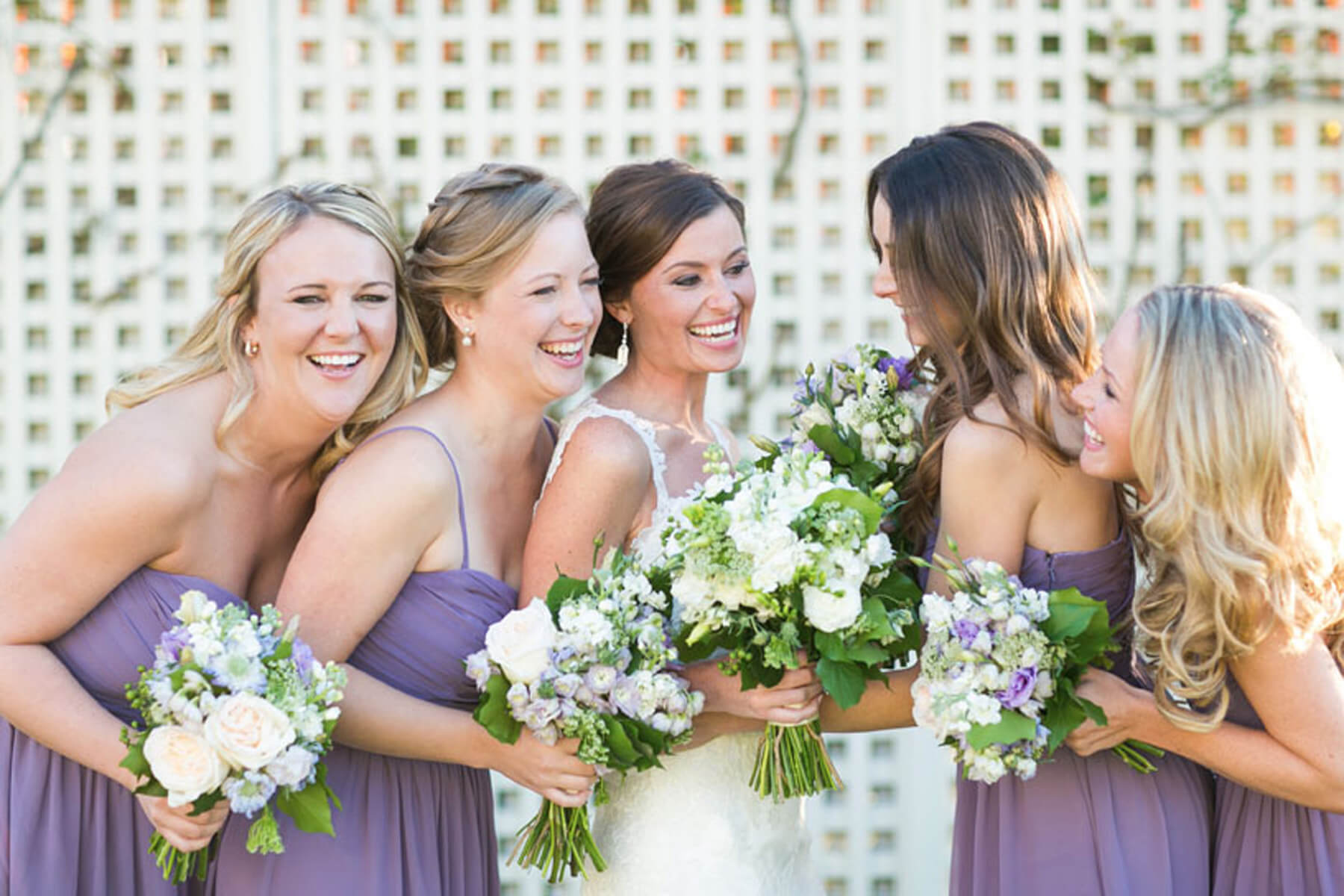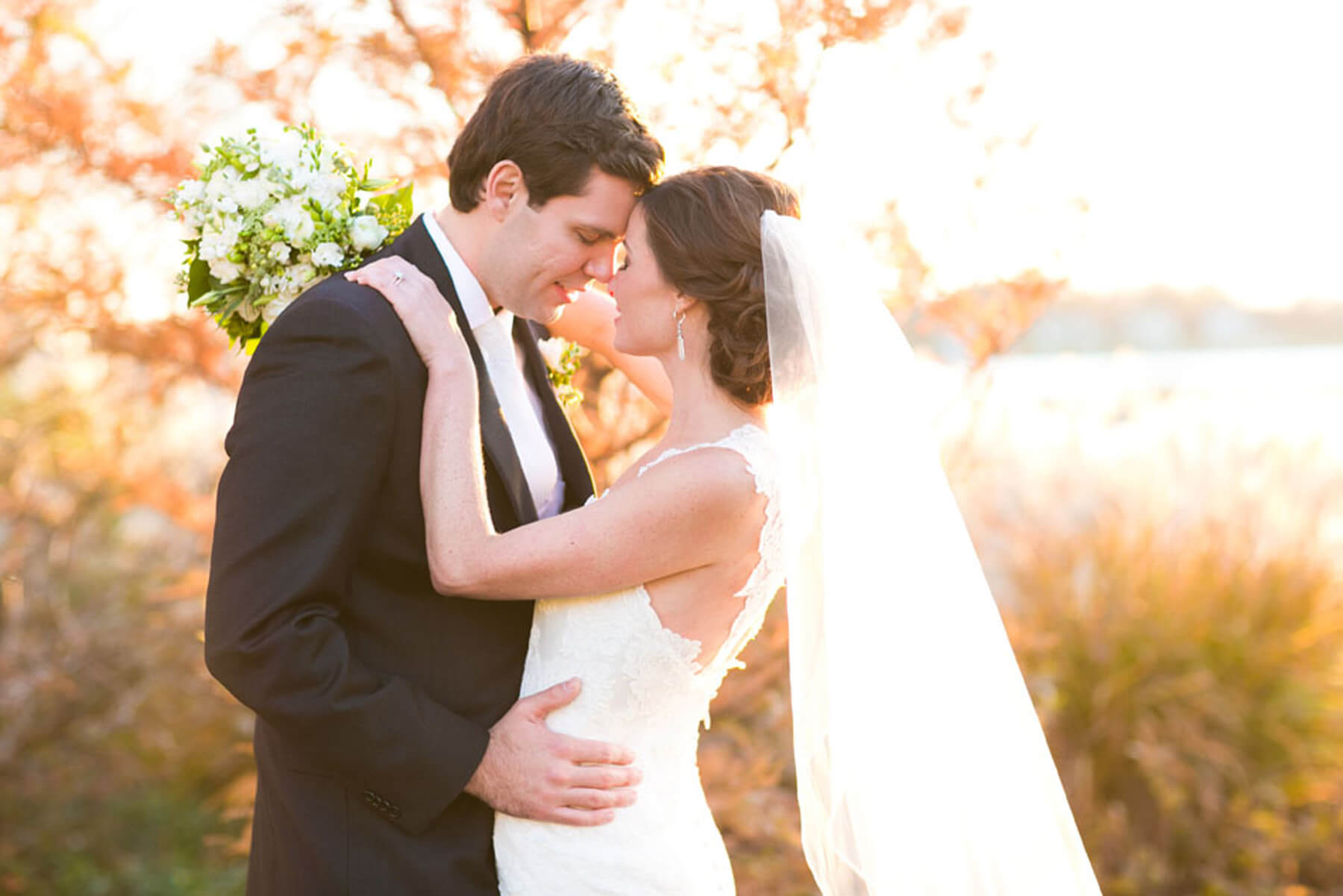 Number of Attendees 100
Number of Attendants 10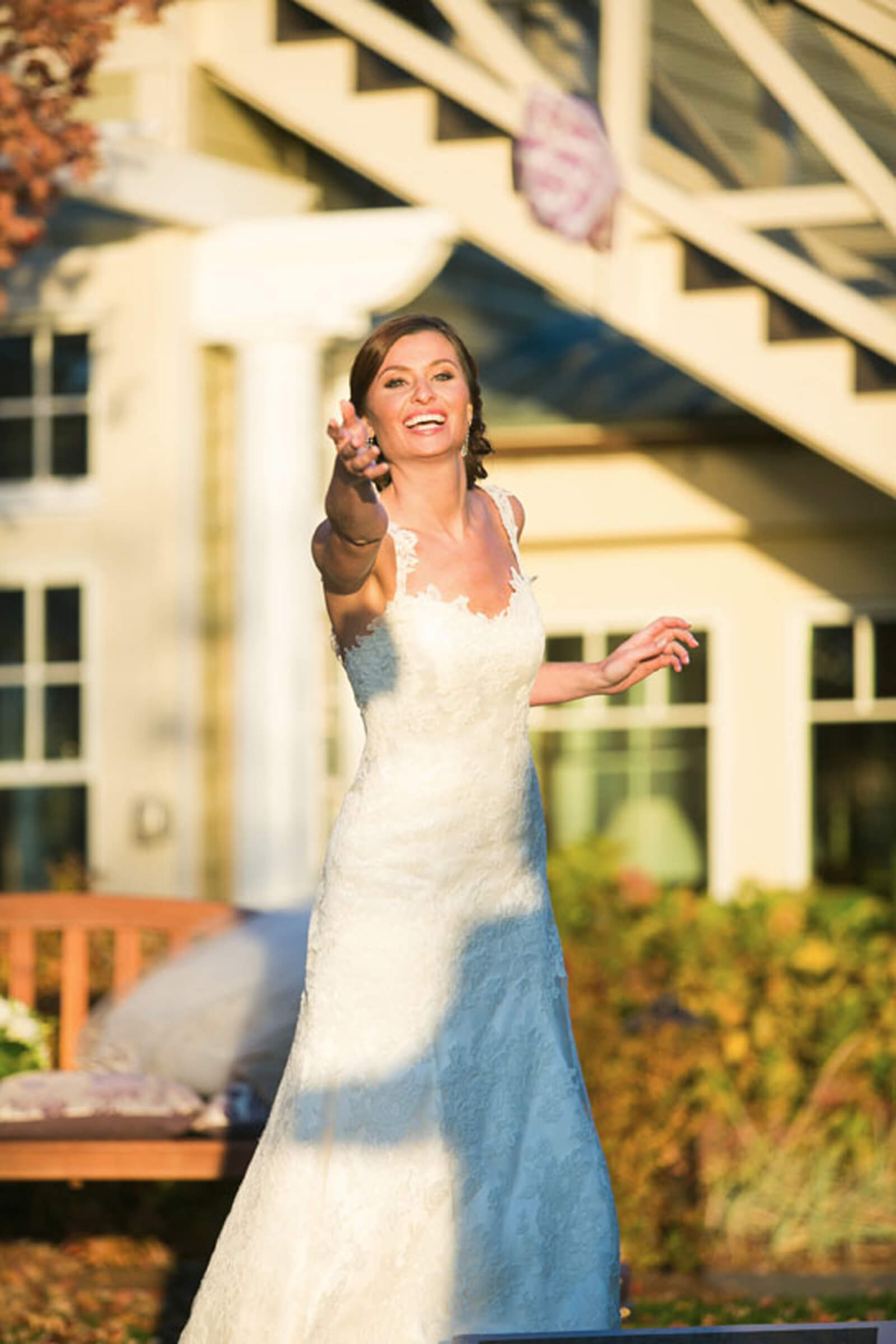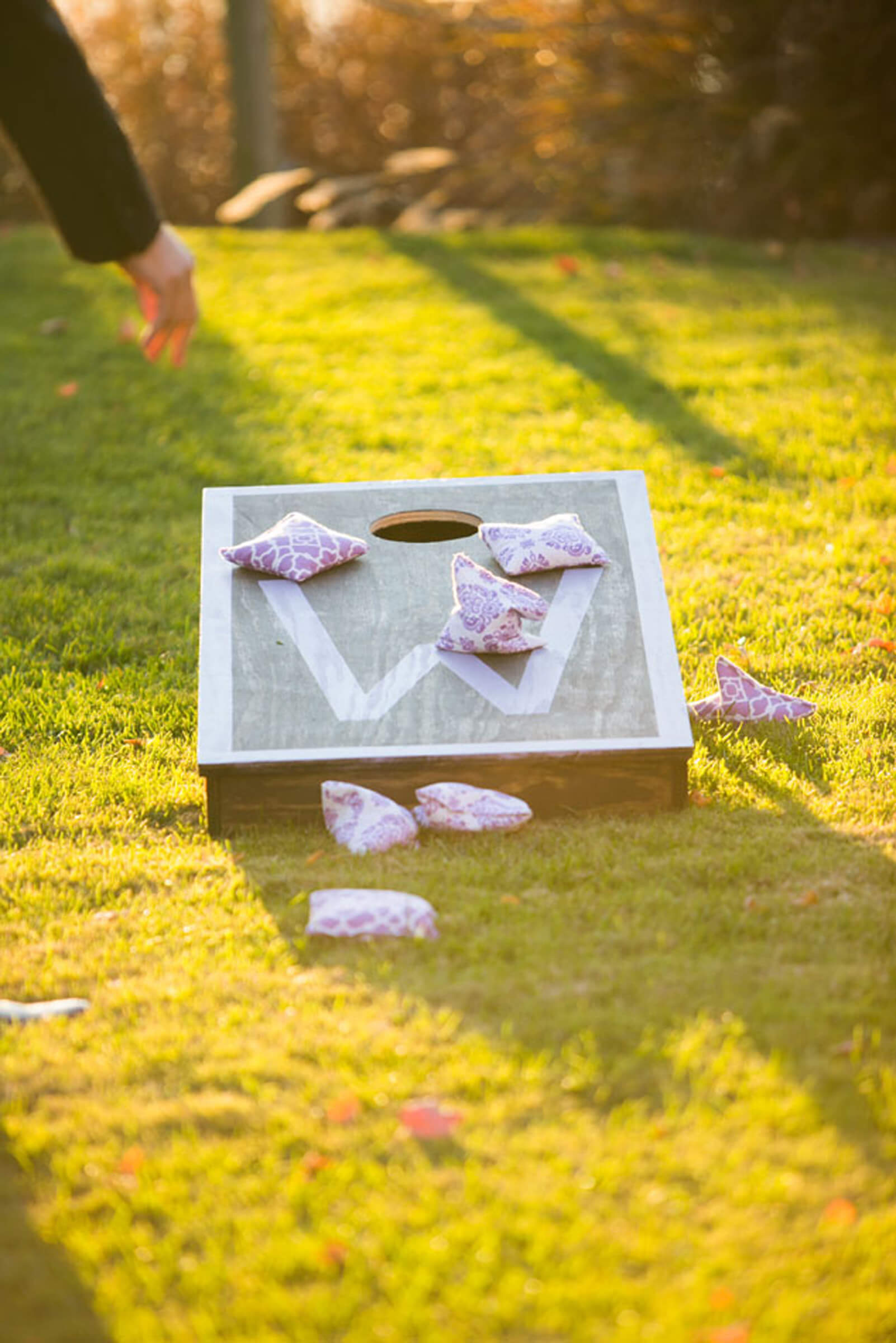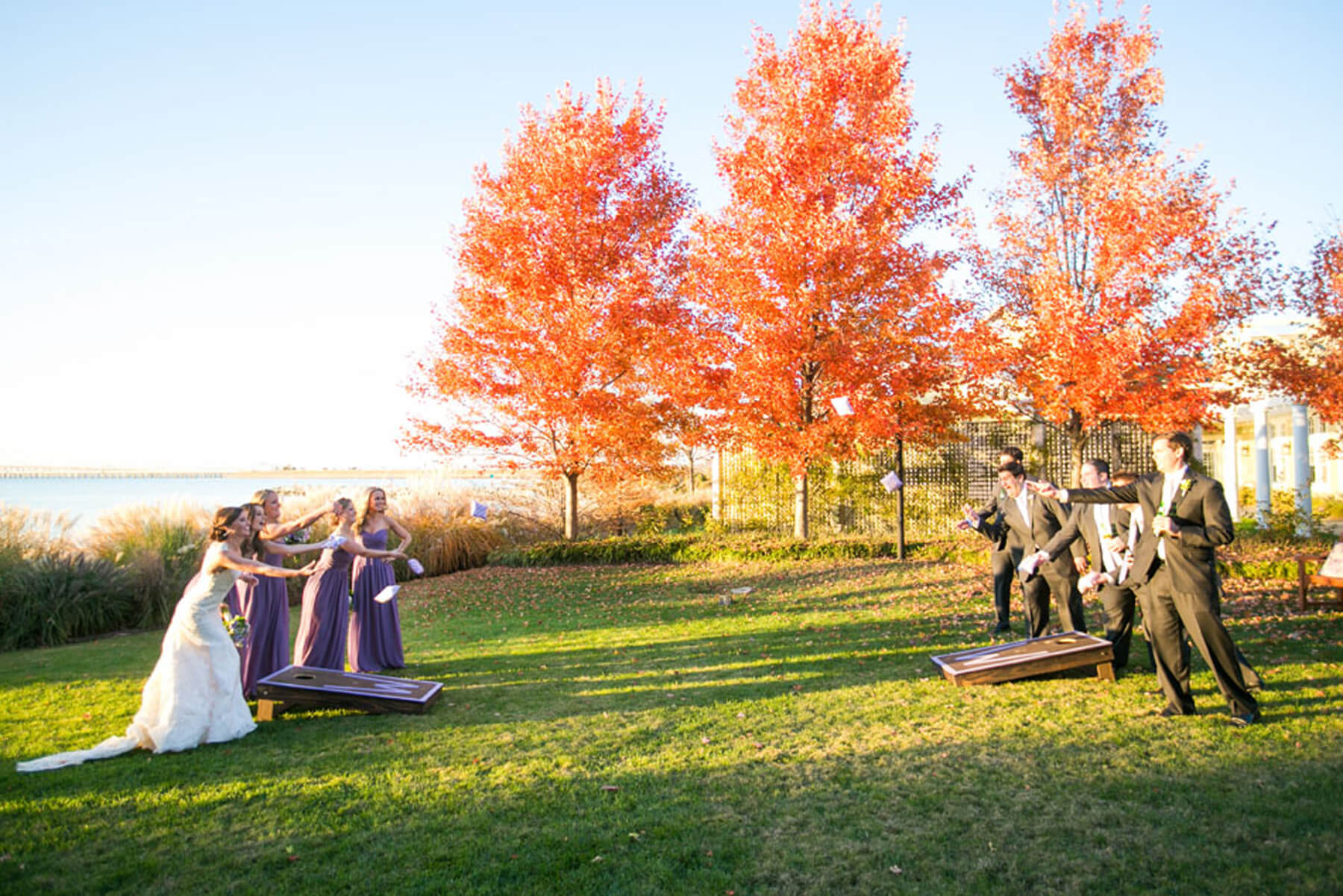 How They Met In law school—we both had a few large classes together our first year, but didn't officially meet until we happened to sit next to each other at a final exam.
The Engagement After a surprise dinner planned by Robert in Harbor East, we took a walk along the water where Robert proposed to me.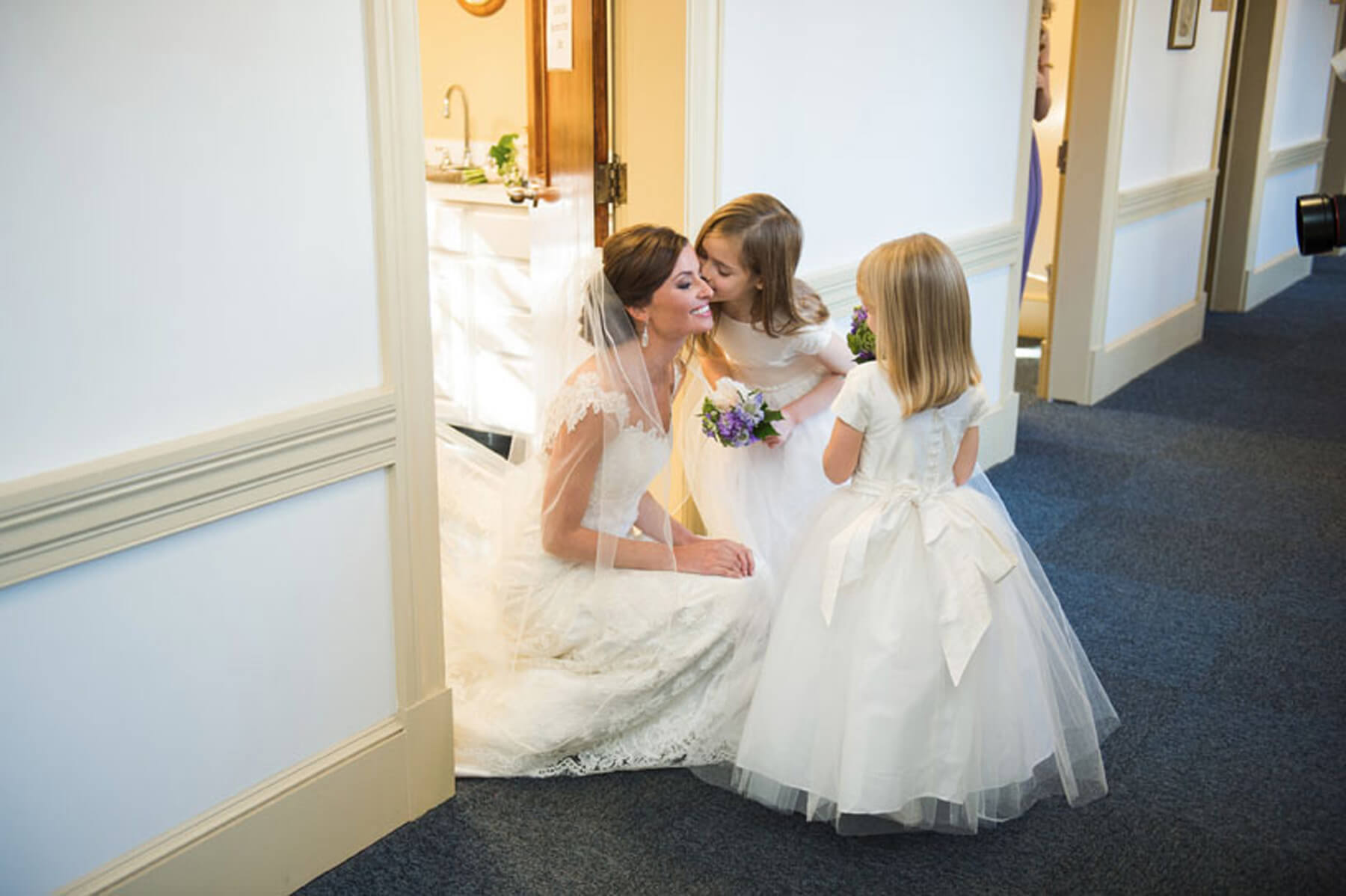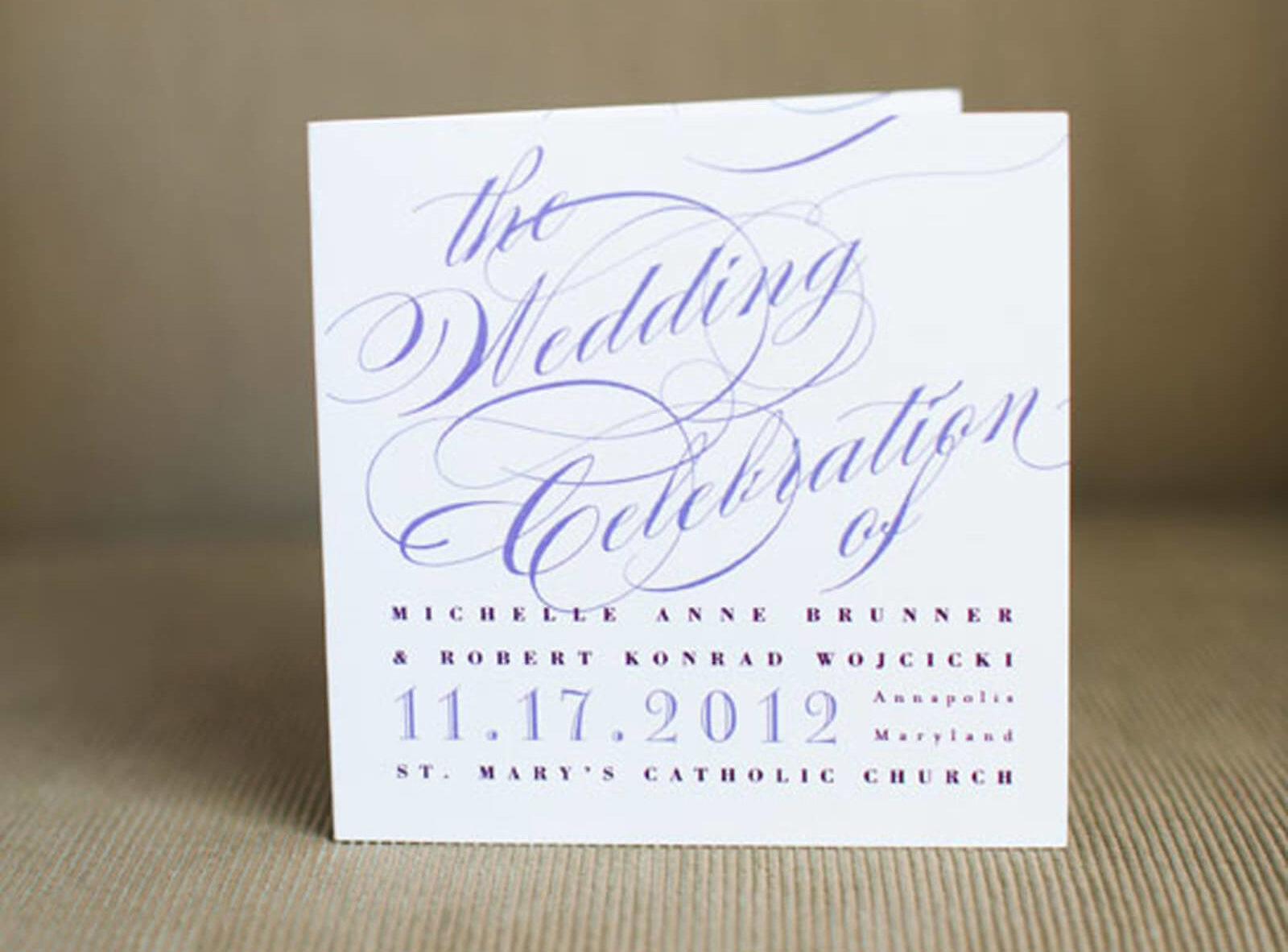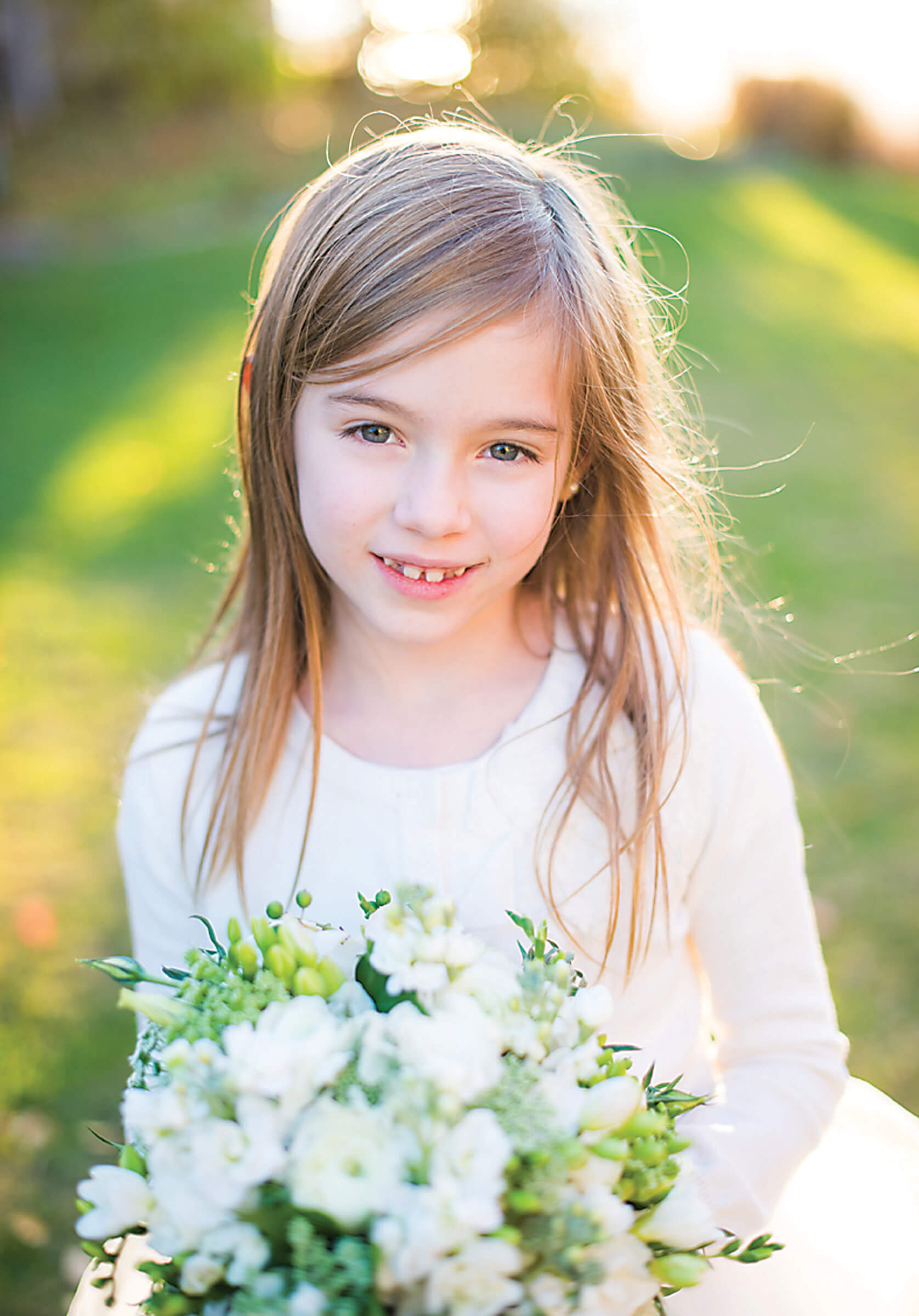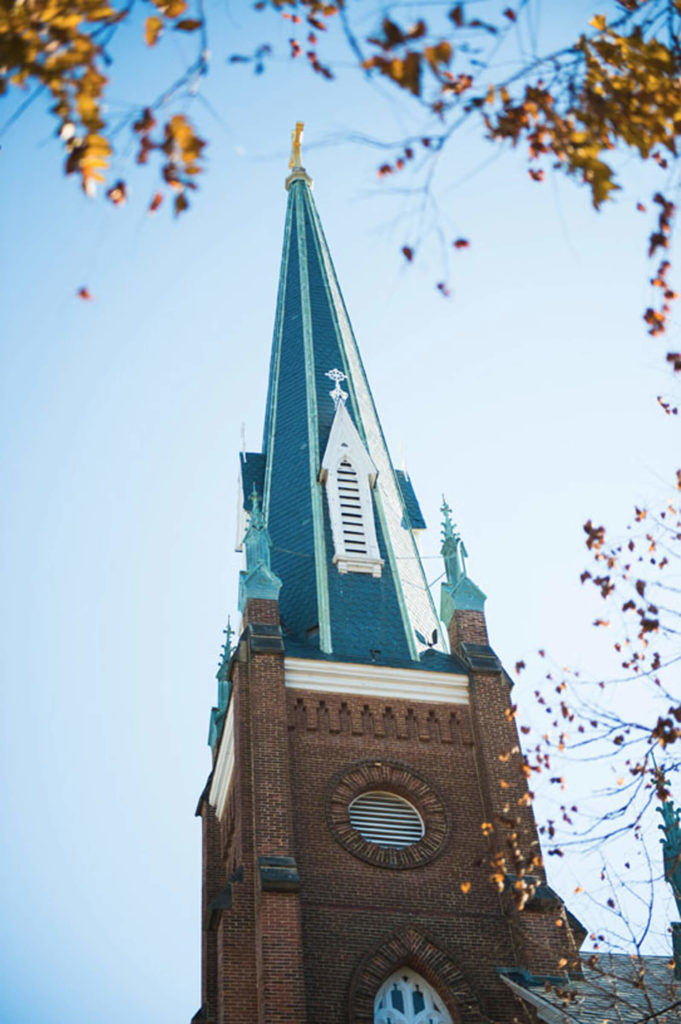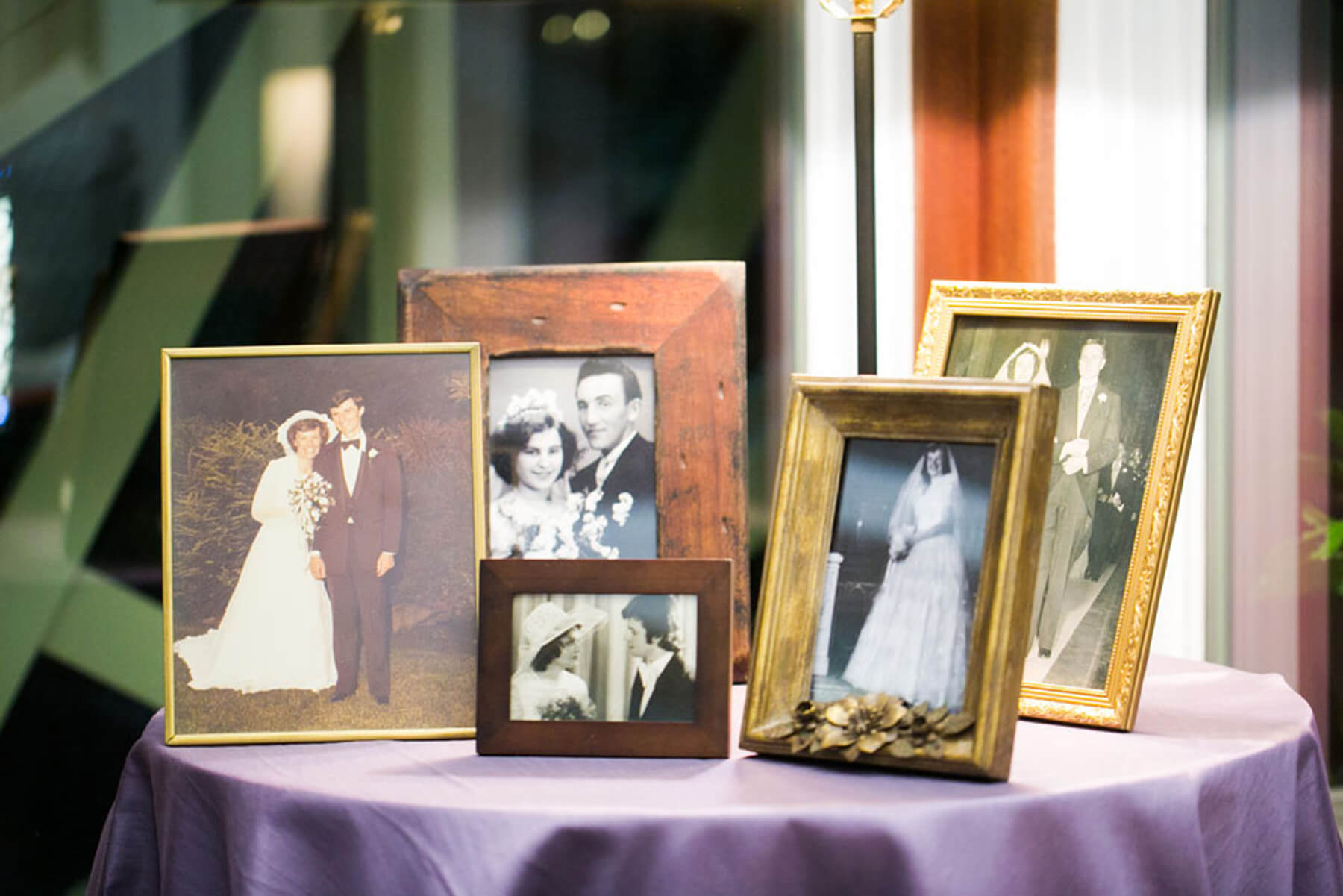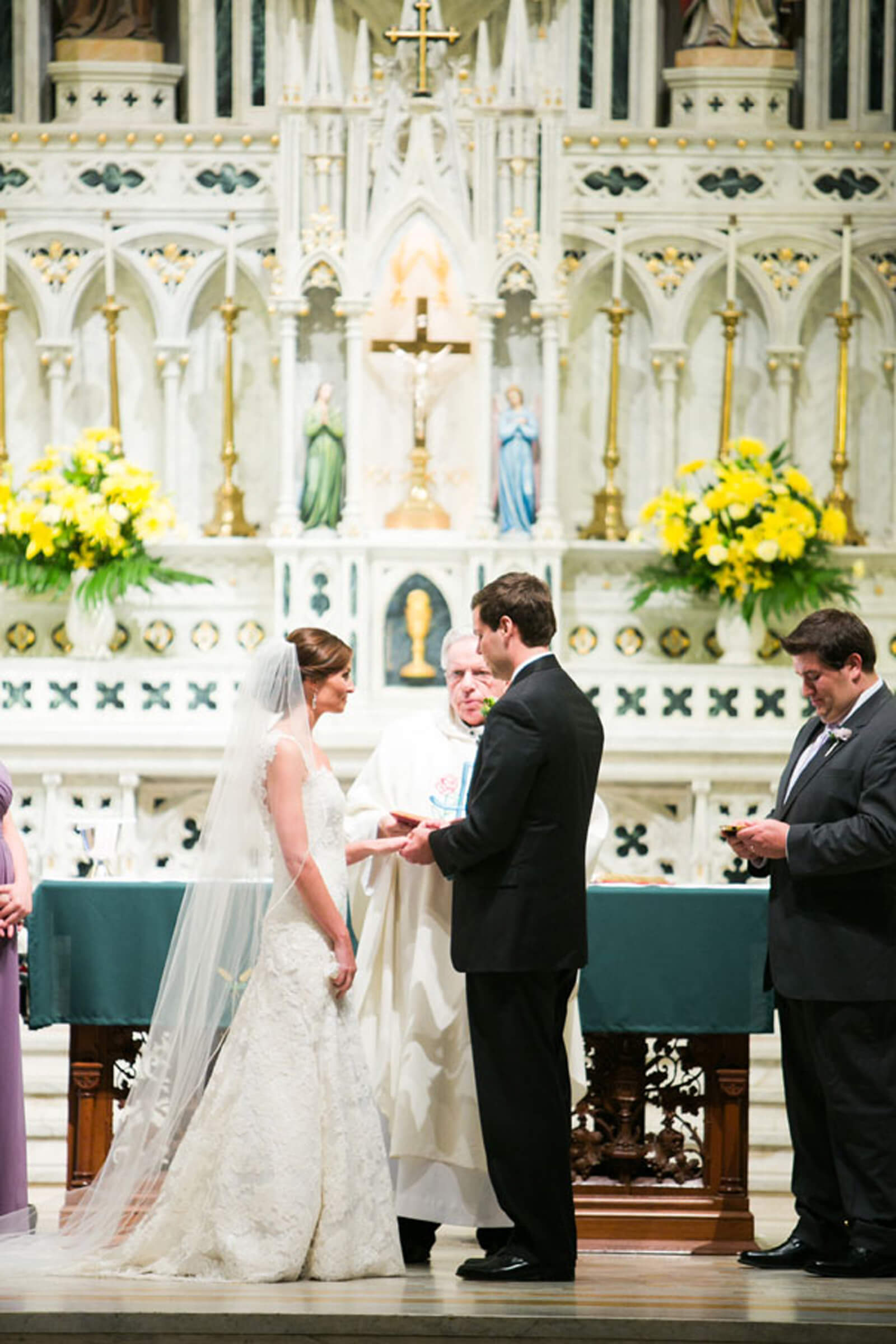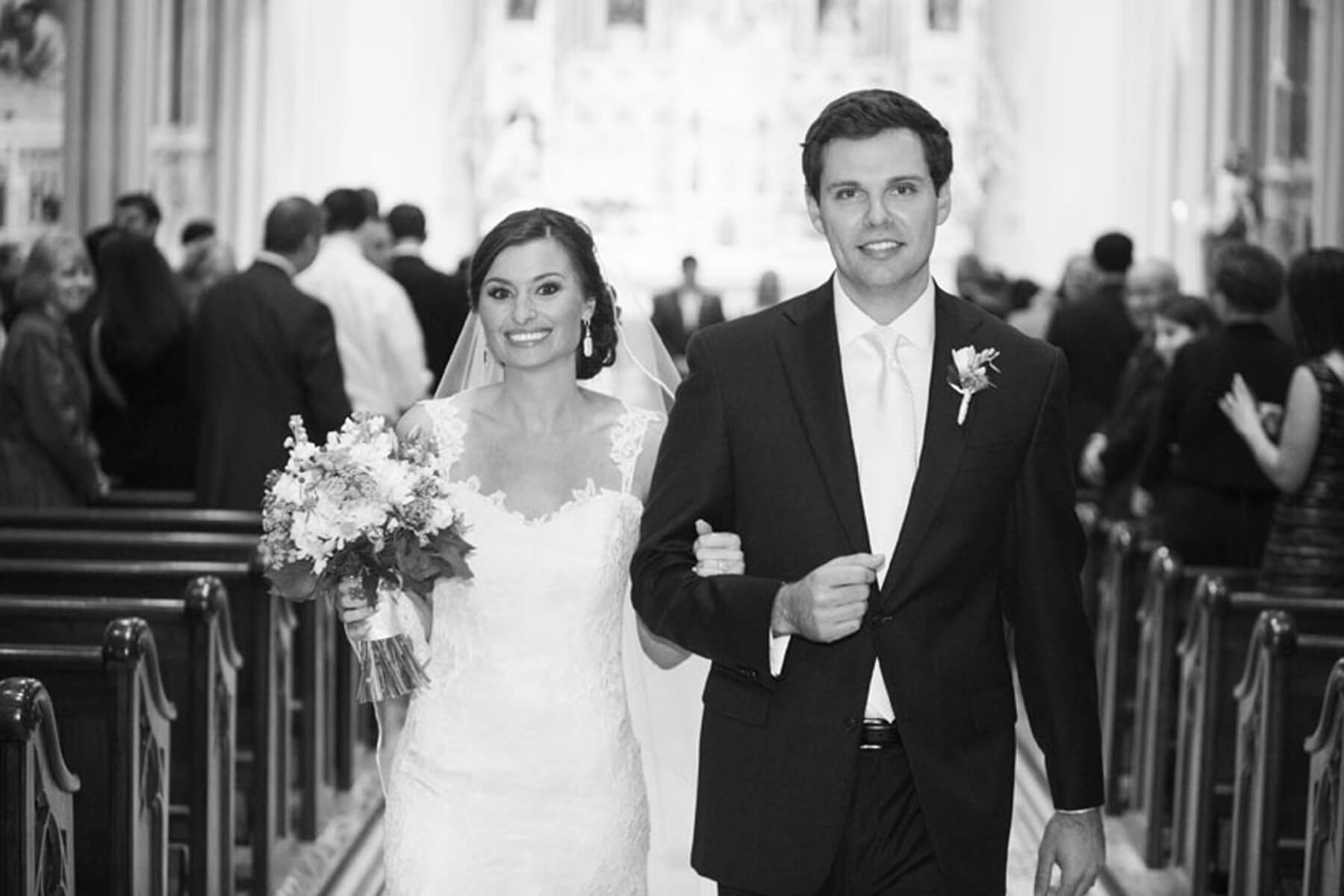 Wedding Design Inspiration We wanted our wedding to be inviting and fun for our guests and to incorporate the beautiful bay setting. We had seasonal treats like hot apple cider and hot chocolate; a rooftop bar overlooking the bay with a fireplace and blankets; cornhole, made by the my aunt and uncle, on the front lawn by the beach; and a lively DJ.
What Was Unique and Special About Your Wedding? Each table had photos of us at the age that corresponded to the table number, each guest's place setting included a bundle of rosemary—a Polish wedding tradition to honor Robert's heritage, and drink and dessert signs noting our favorites.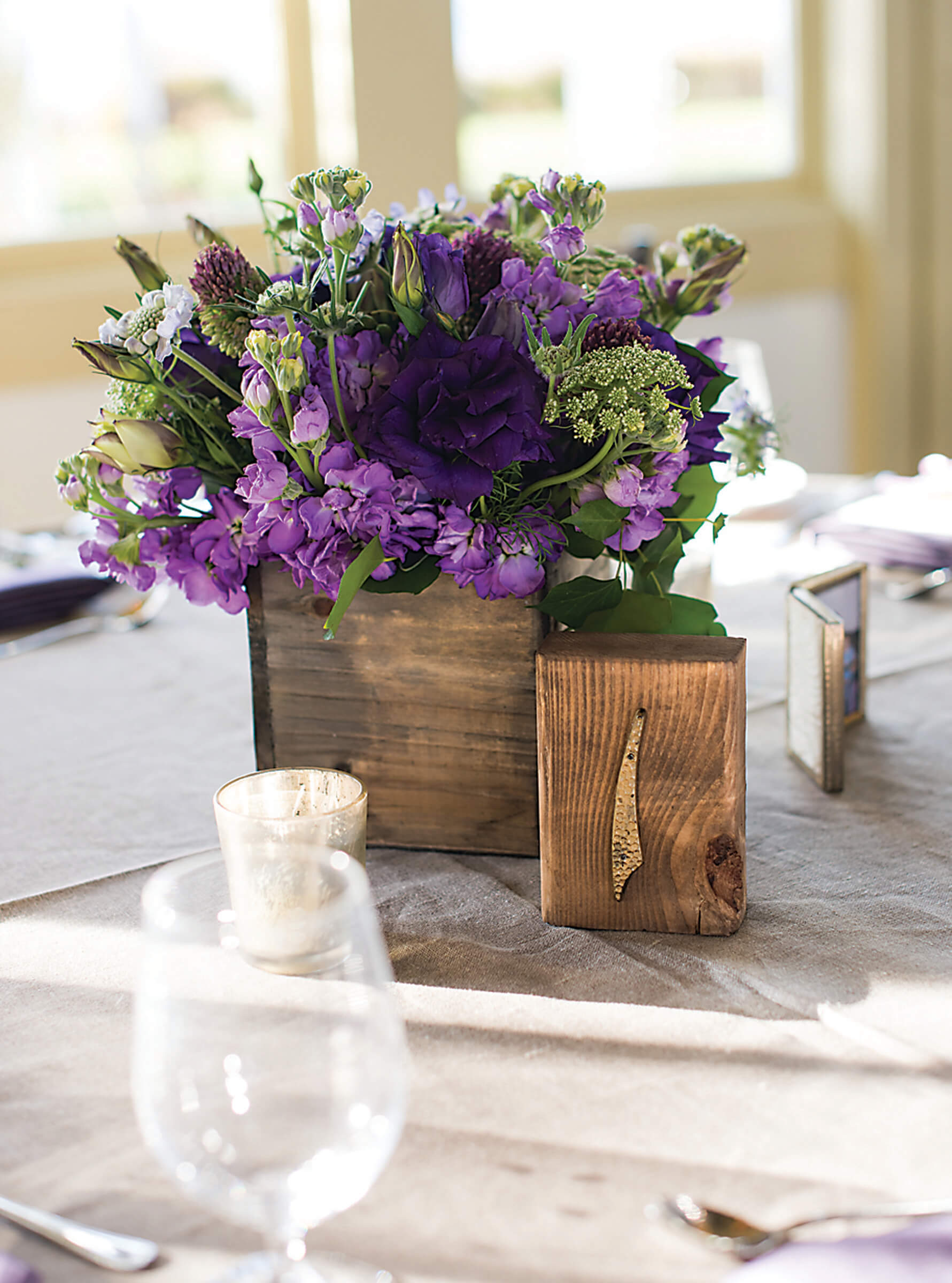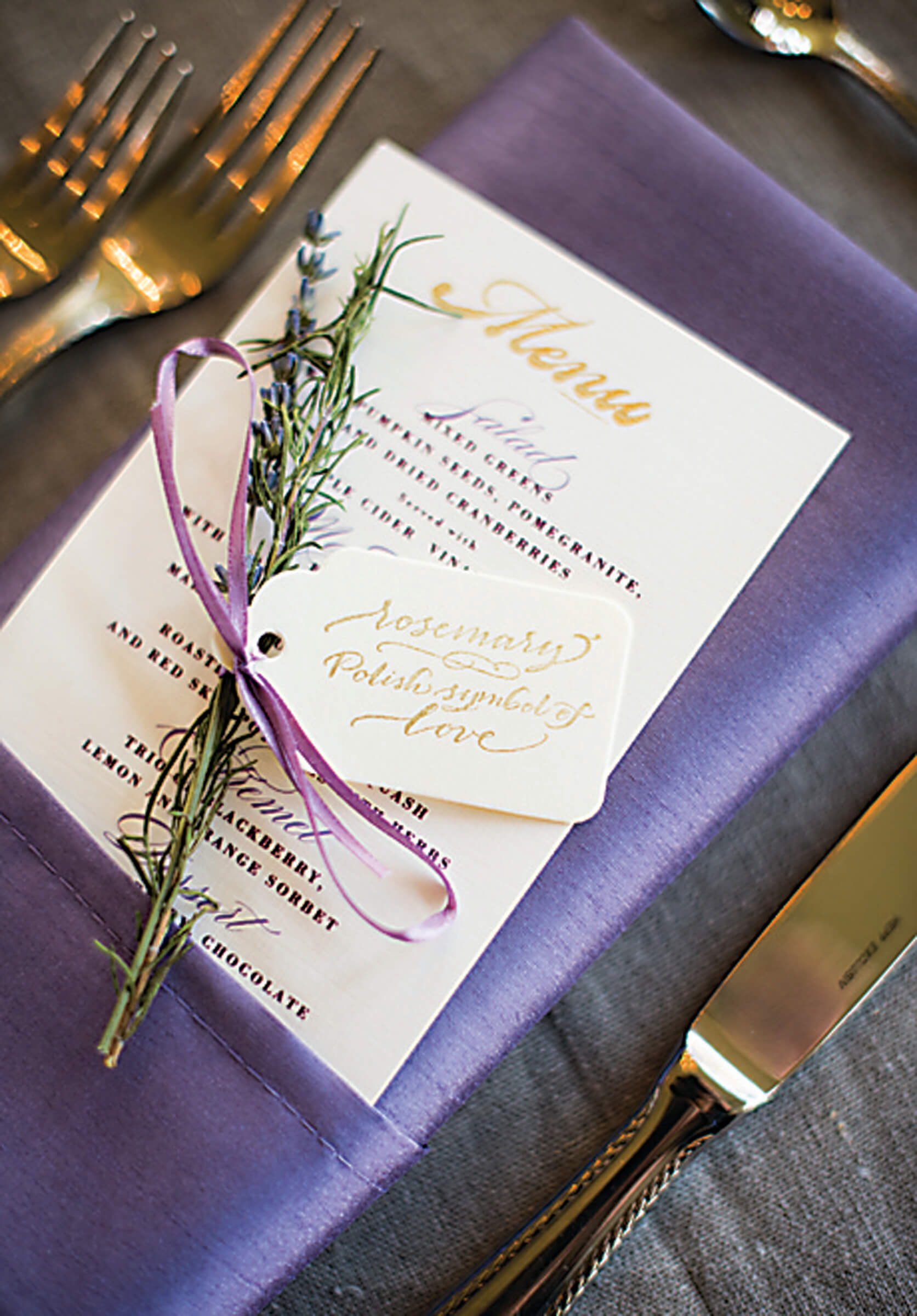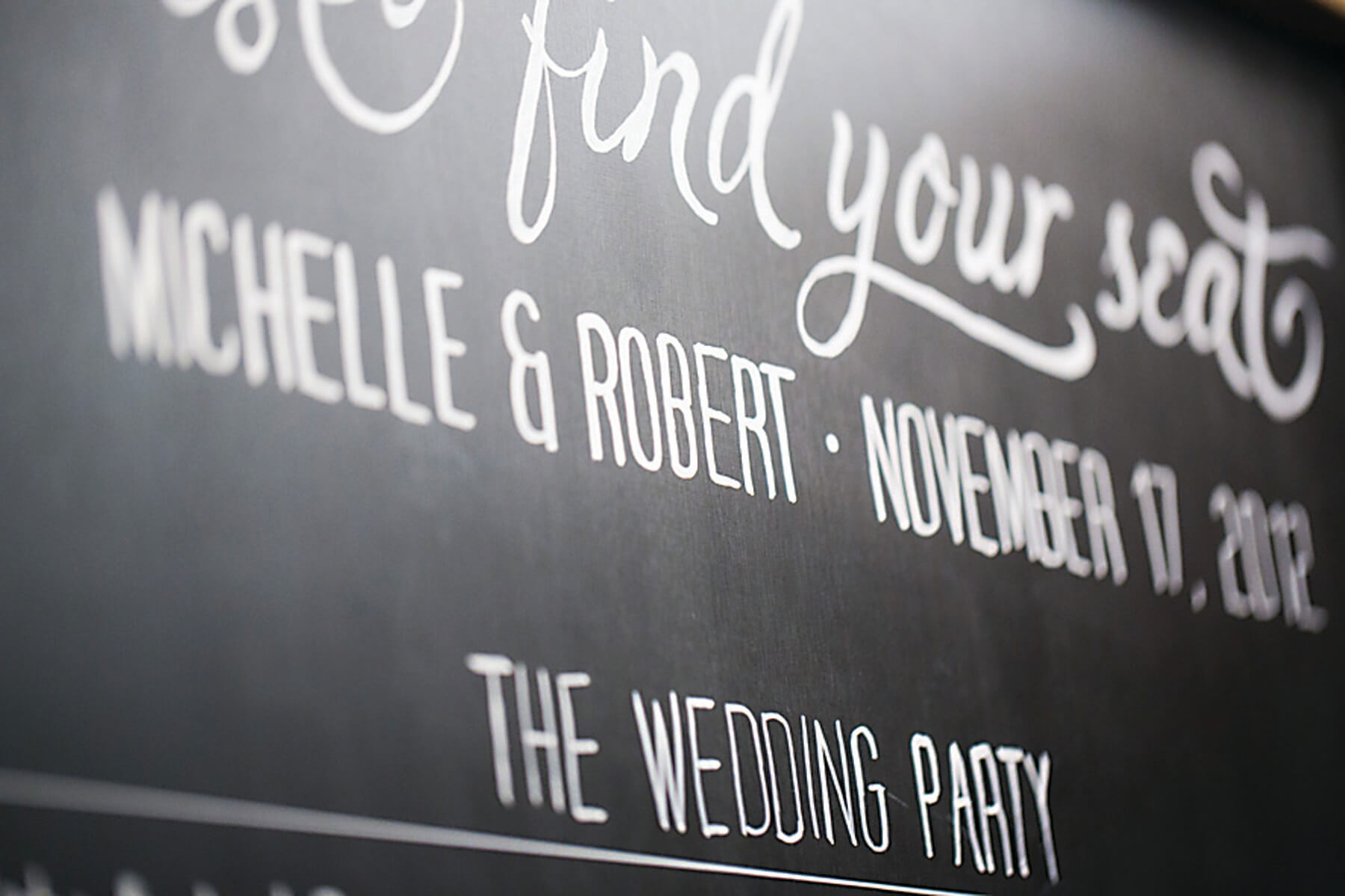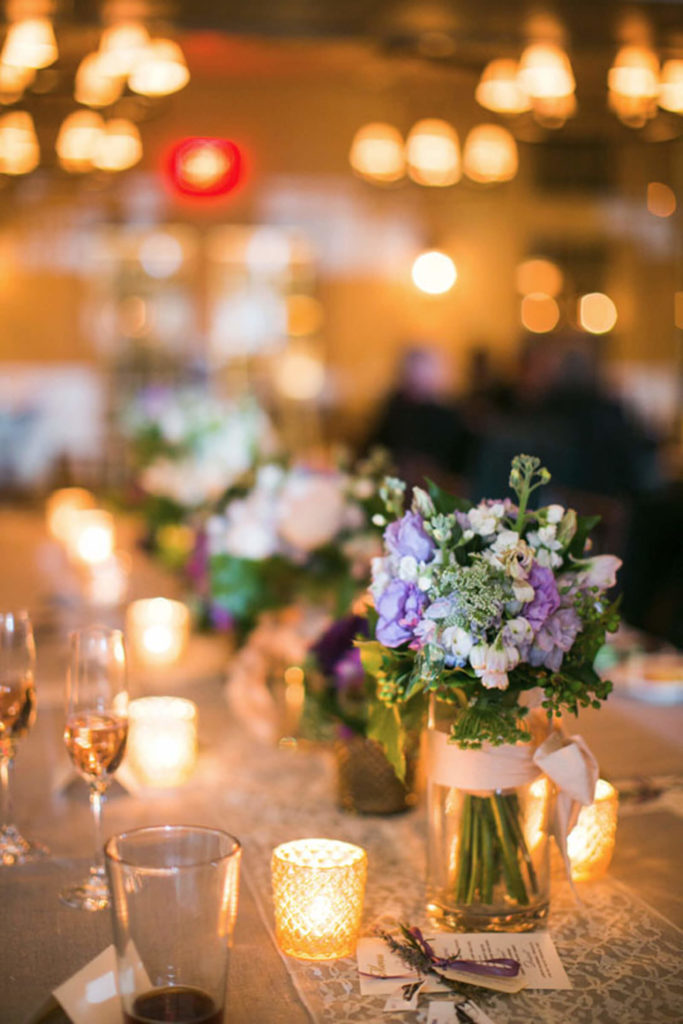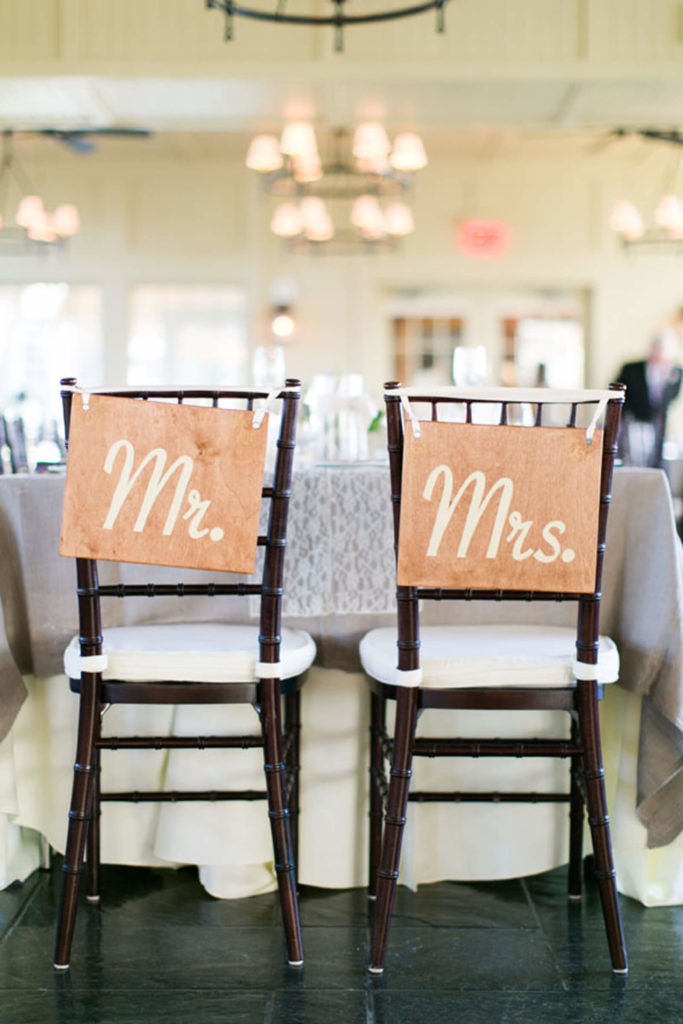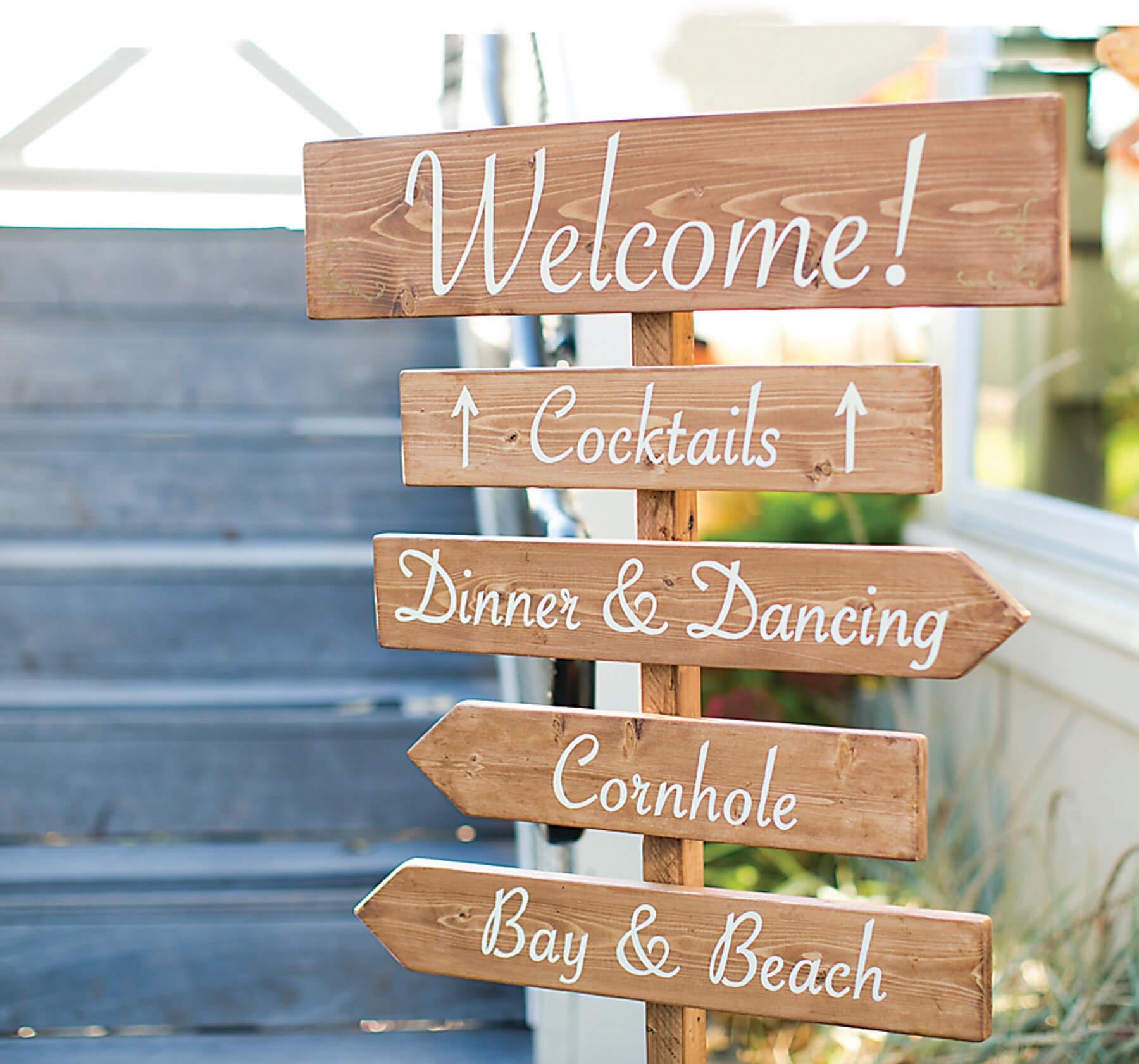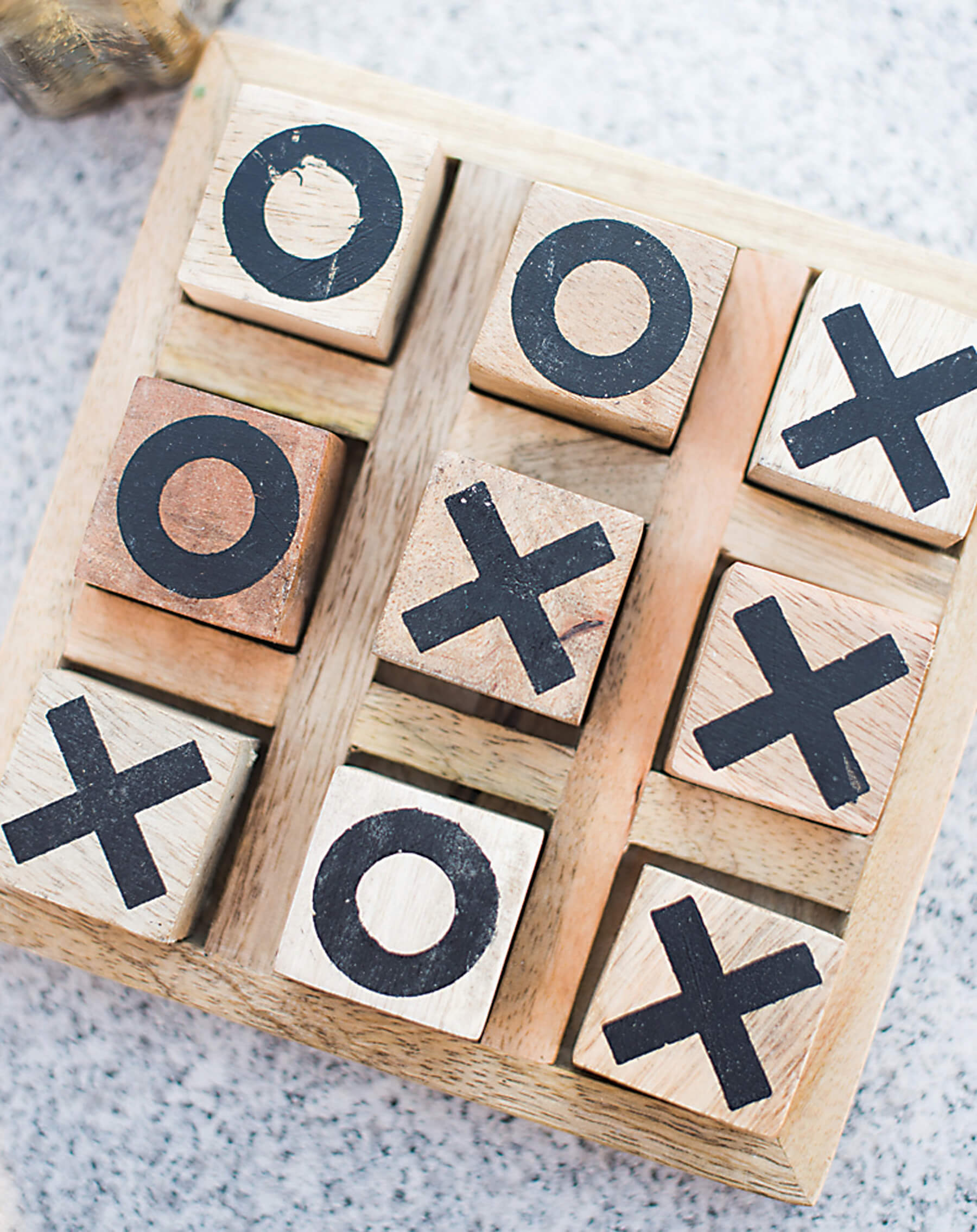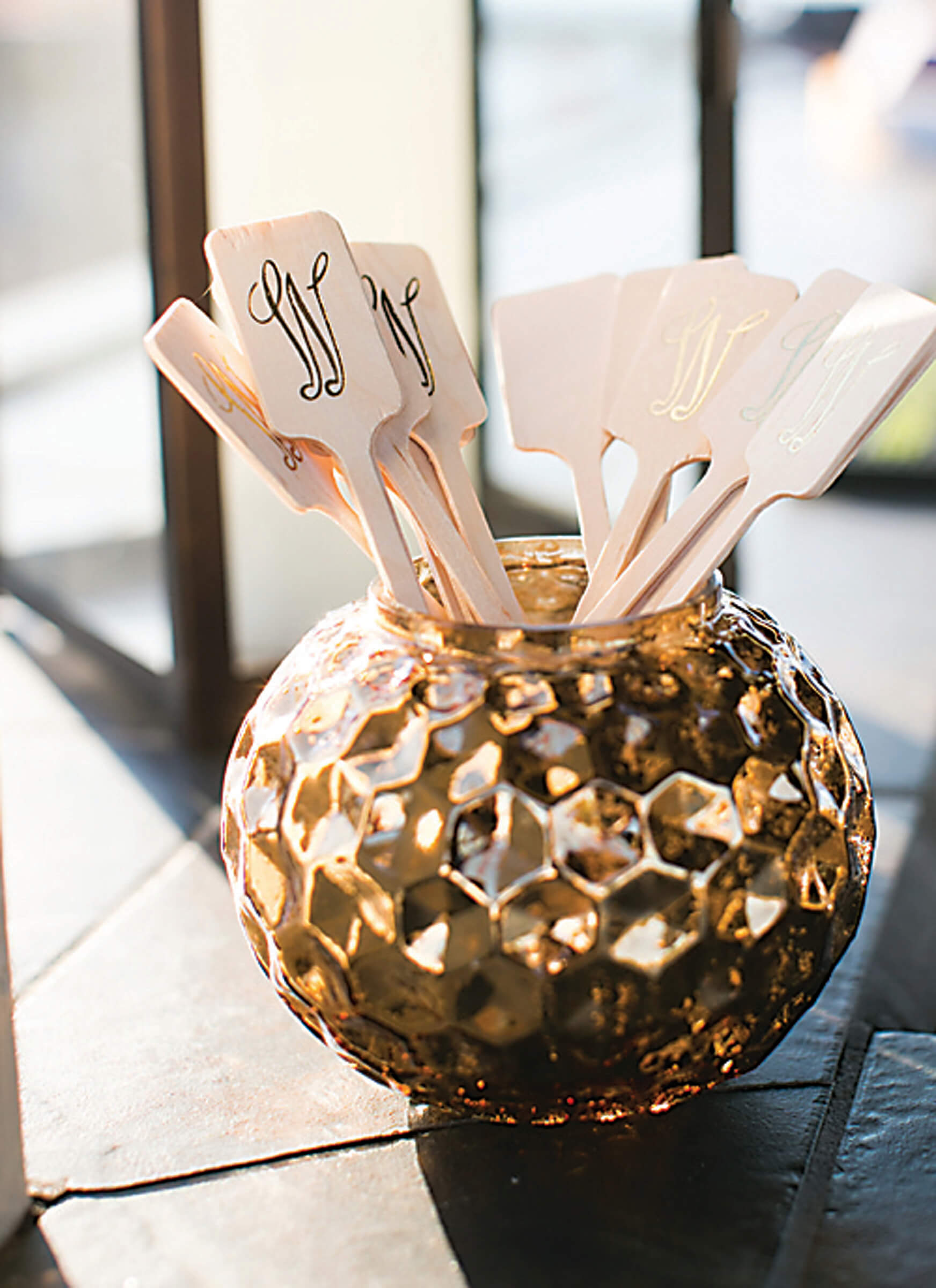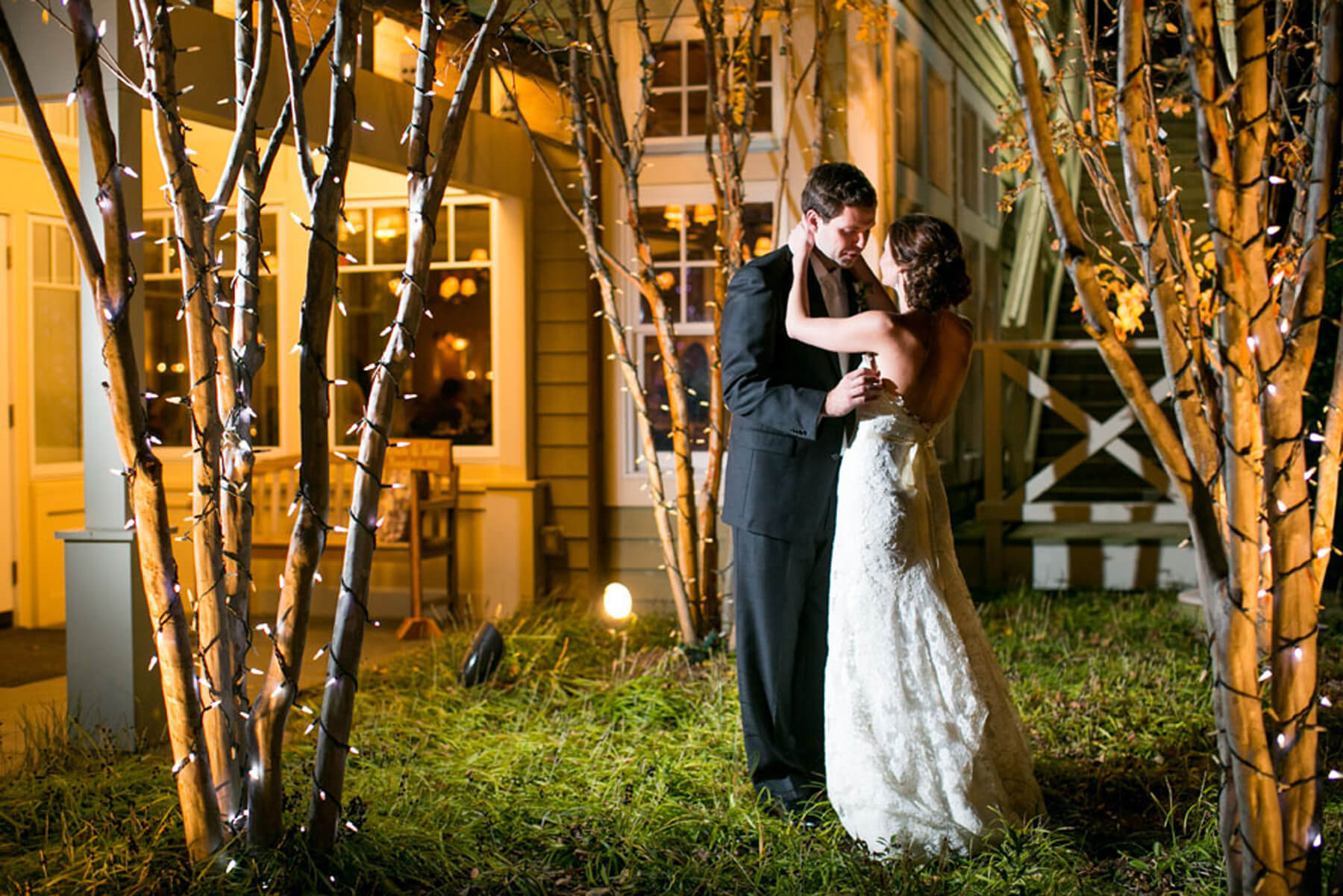 Favorite Details Using the handkerchief my mom and grandma used at their weddings as my something borrowed, and the bay views at sunset.
Piece of Advice Add more time to visit with your guests during the wedding weekend because the ceremony and reception fly by so fast. A Friday wedding party lunch at Cantler's in Annapolis, the hotel bar gathering after the rehearsal dinner, the wedding reception after-party, and a Sunday brunch provided great opportunities to visit even more with family and friends.
Honeymoon Mini-moon at the Omni Bedford Springs Resort in Pennsylvania and a future trip planned to visit Robert's family in Poland.