This originally ran as a Local Love in the 2018 issue.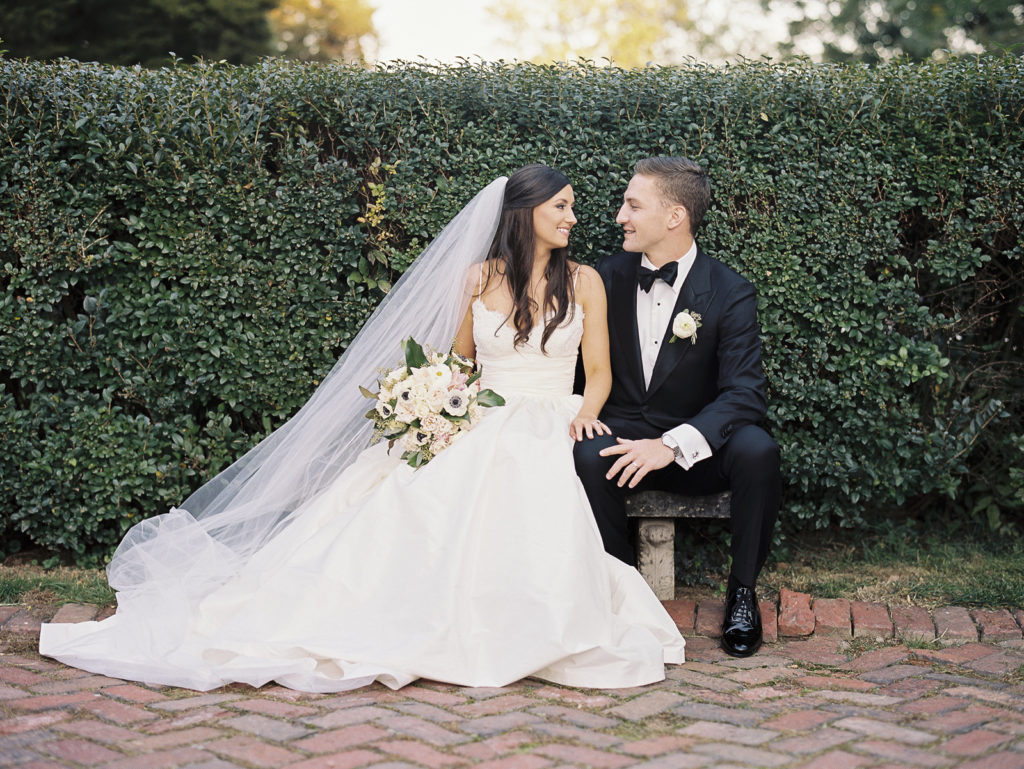 Wedding Date October 15, 2016
Catherine Bobotek and Stephen Canterbury, who grew up in Baltimore, were valentines in the eighth grade. They parted ways as they headed to different high schools and then reconnected their senior year for an ice-cream date. "It's now thousands of dates later," jokes Stephen. Even now, says Katie, "our dates still revolve around food." She followed Stephen to the University of Maryland, and, after graduation, they moved together to North Bethesda—a middle ground of sorts for her commute to Howard County and his to Washington. Katie and Stephen worked together to design her engagement ring because the diamond was a family heirloom. Once Katie knew the ring was complete, it became her "life goal" to figure out where Stephen had hidden it and when he would propose. A few months after the ring was finished, Katie's sister Sam came in from Mississippi and the three headed to Washington. Of course, Katie thought this could be it, but her sister set her straight: "It's not happening. You might as well just enjoy today. This day isn't about you."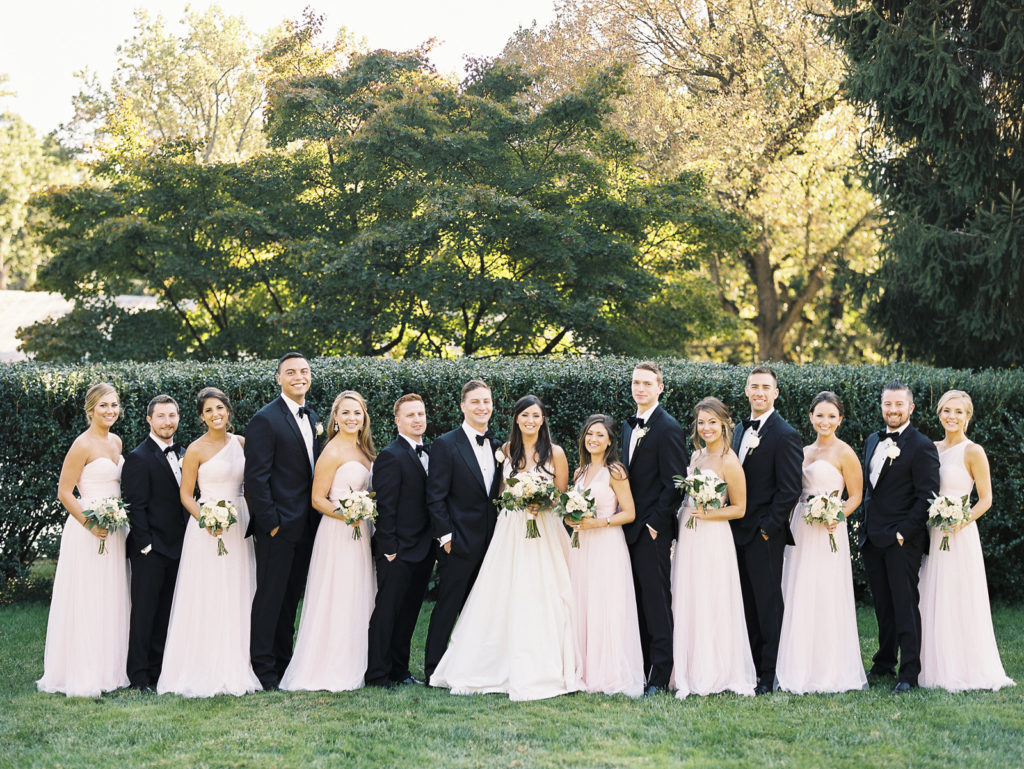 Turns out, sisters can be good secret agents. Not only did Stephen propose that day at the U.S. Botanic Garden's Bartholdi Park Fountain, but Sam had the ring hidden in her purse the whole time. After the shock wore off, it was time to start planning their wedding. "I really love the feel of a Southern wedding, but I also wanted to be in Baltimore," says Katie, who at the time was in the process of buying a house in the city with Stephen. Evergreen Museum and Library offered a unique venue: vast space for an outdoor ceremony and lawn games, a tented reception, and a location in Charm City.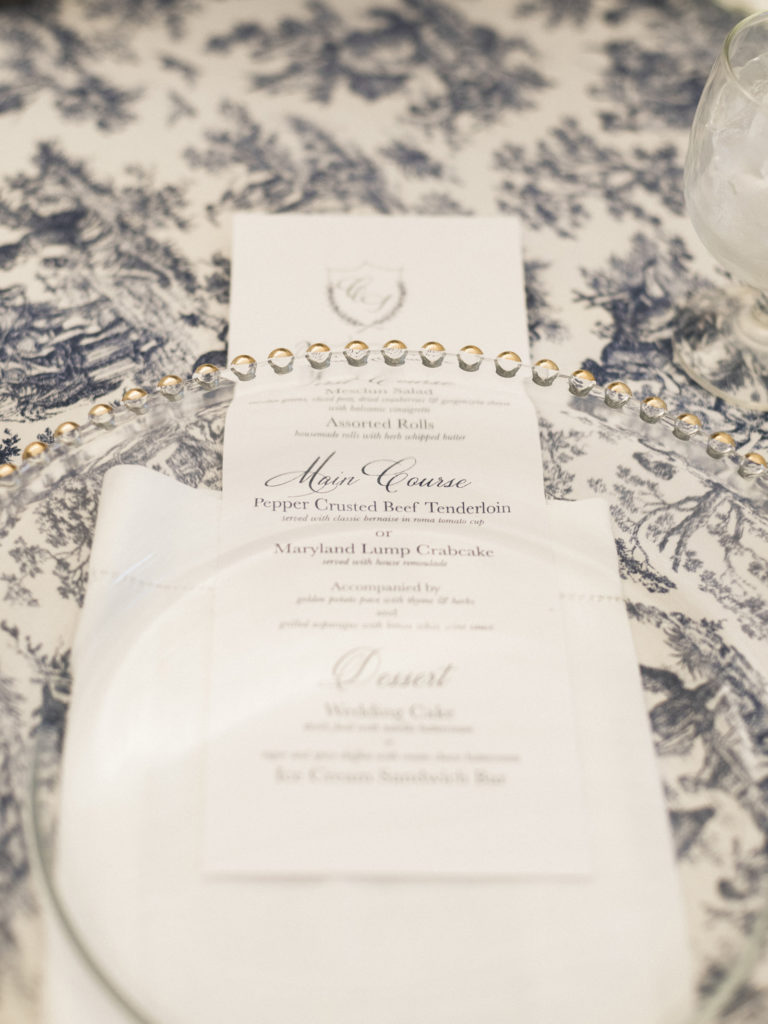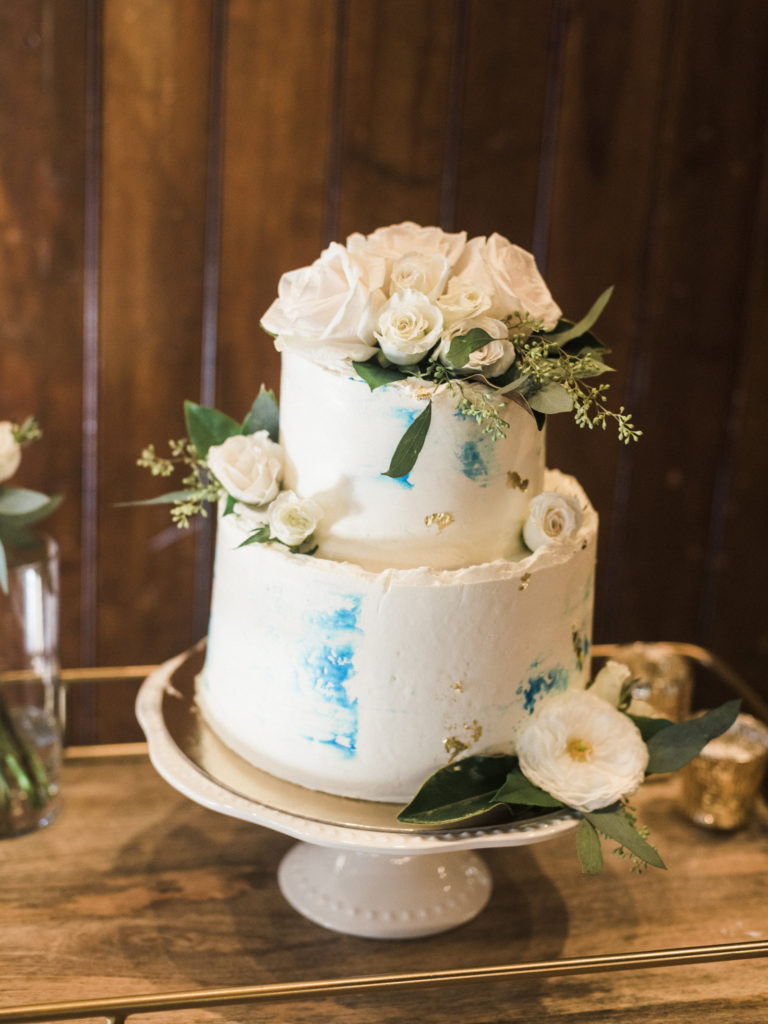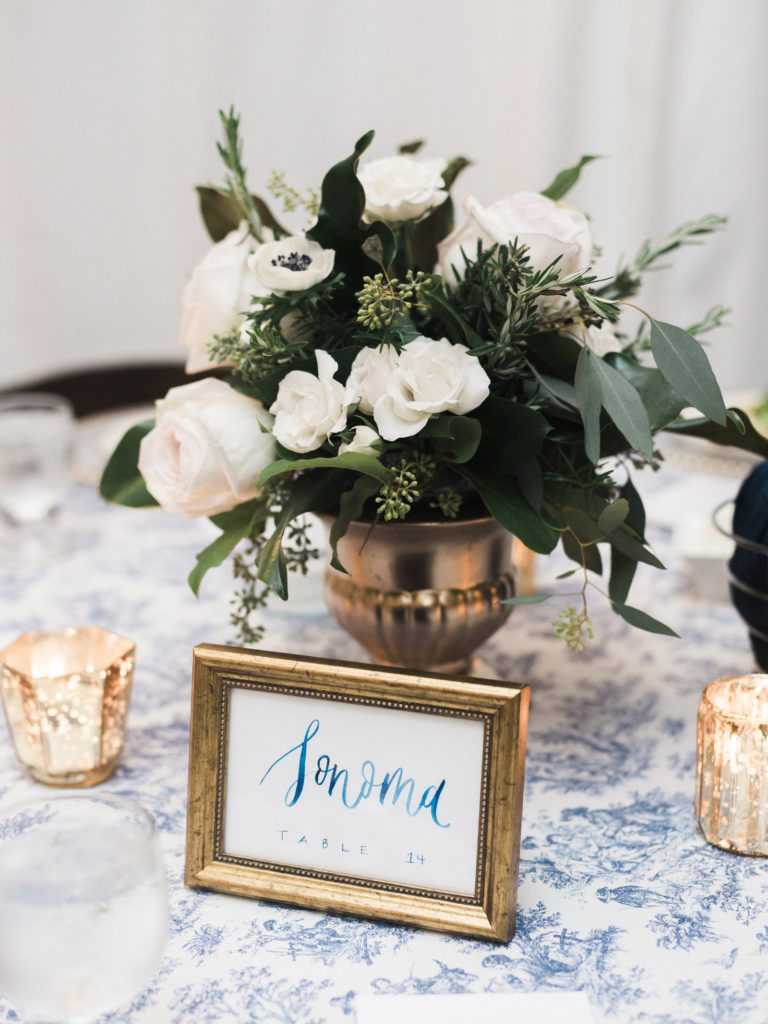 The reception décor—monograms, ginger jars, magnolia leaves, and toile—had filled Katie's childhood home and paid homage to her mother, who had passed away seven years earlier. Stephen's dad, Phil Canterbury, played an integral role, too. Months into their planning, Katie had found an old mantle at The Loading Dock and he took on the job of refurbishing it. On their wedding day, it framed their sweetheart table, filled with flowers in those ginger jars, of course.