This originally ran in the 2013 issue as The Back Story.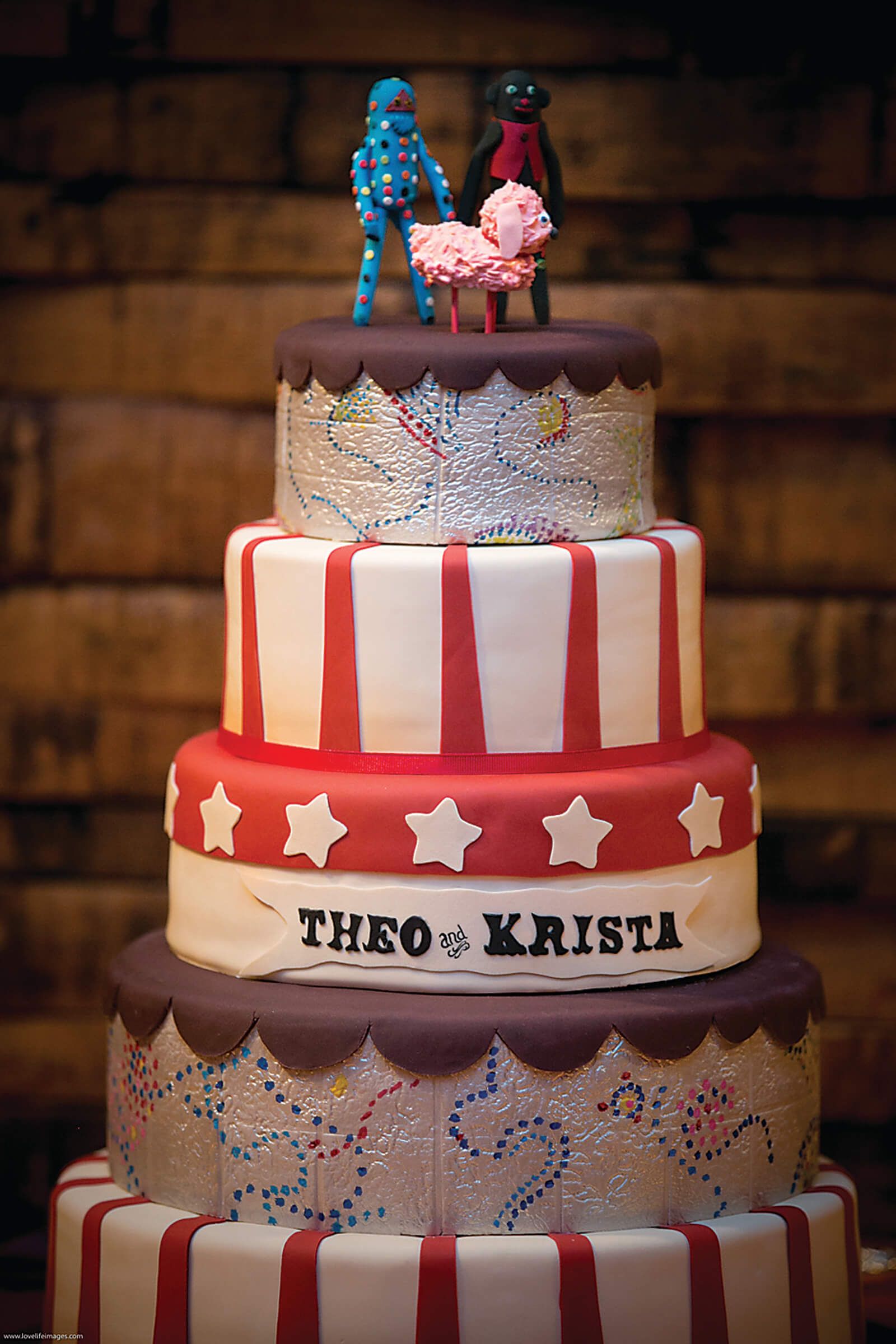 WEDDING DATE October 27, 2012
We picked a vintage circus theme for our wedding because we like to have fun. Our color scheme was eggplant, crimson, burnt orange, and a spattering of gold, which suited the theme perfectly, adding romance and vibrancy. We wanted a venue that was funky, and we fell in love with the American Visionary Art Museum the moment we saw it. It was definitely different, and we knew that this was the perfect place to entertain our guests.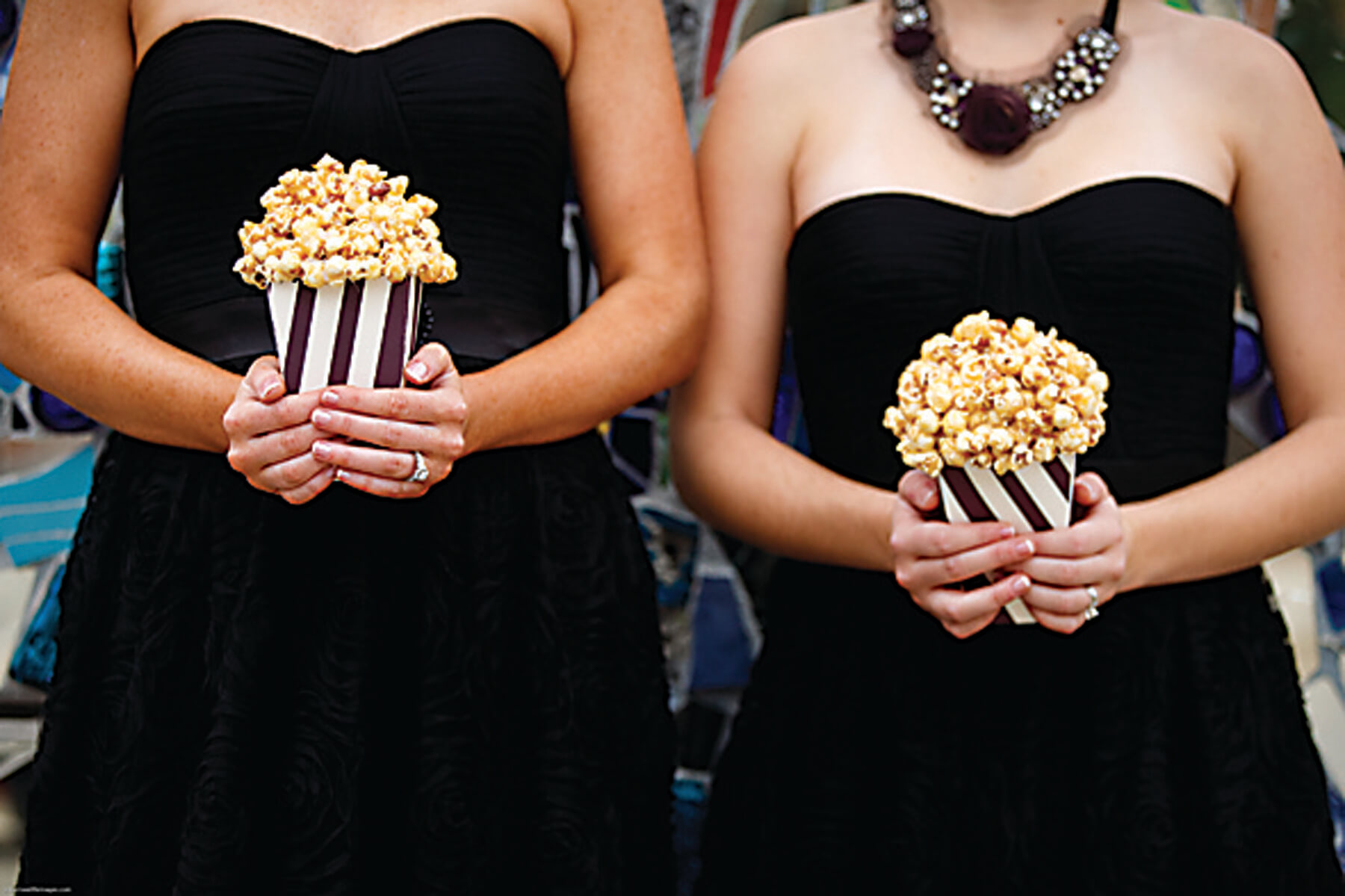 The stationery was designed by Carla David Design. We had stripes inside of our red envelopes, lion stamps, and an RSVP card that looked like an actual ticket from a ticket booth. Carla also created photo-booth props, including lips and mustaches, for the guest to enjoy.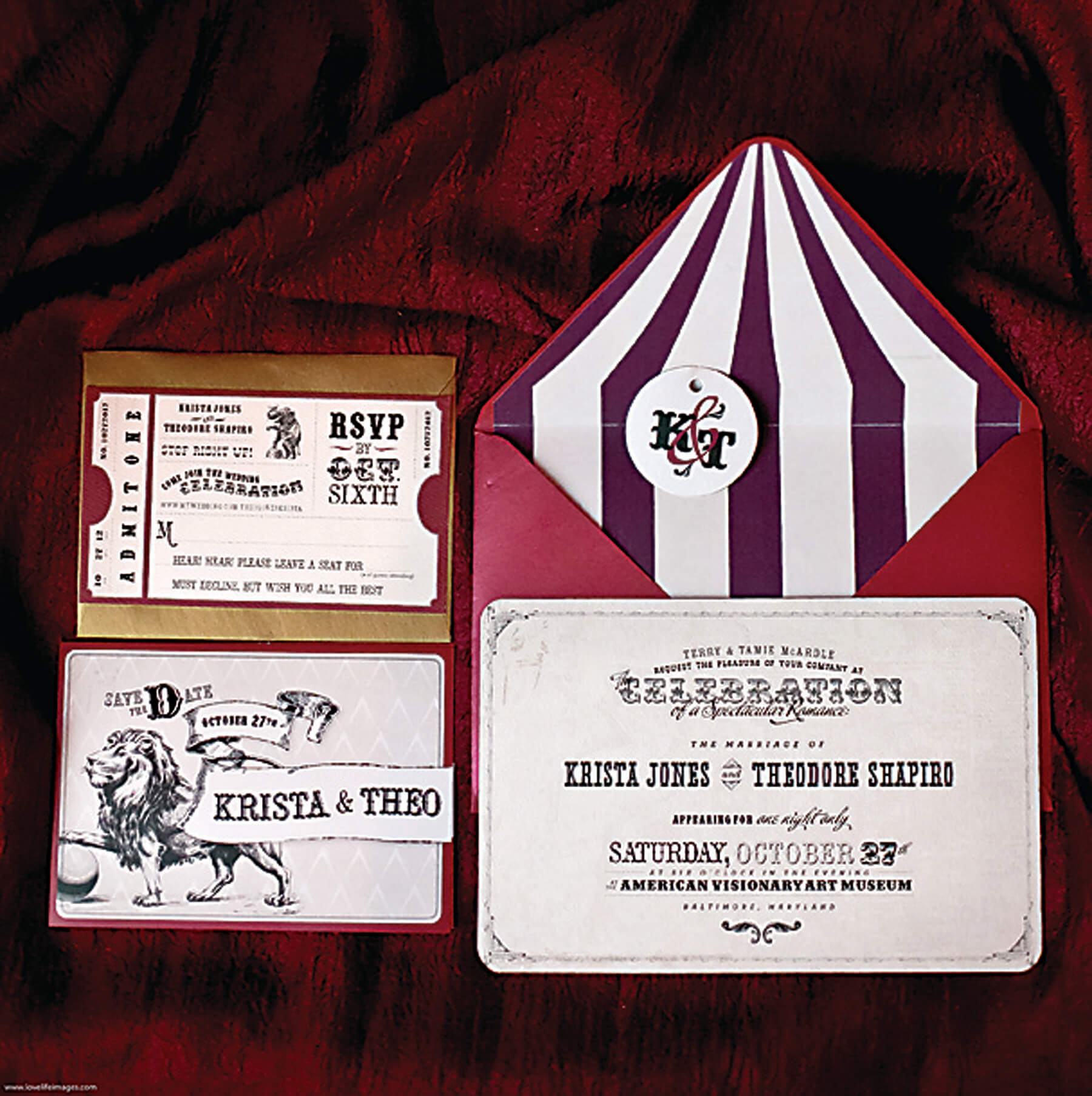 Treats included a circus-themed cake from Charm City Cakes, plus blood-orange cotton candy, Old Bay popcorn, and colorful French macaroons. Other fun details were pinwheel boutonnières that I made, Chuck Taylors for the entire wedding party, music from Amélie, The Corpse Bride, and Edward Scissorhands, socks from Little MissMatched, and my bridesmaids carried popcorn down the aisle. These details were just things that I really liked, and I decided if I could fit them into my wedding appropriately, I would.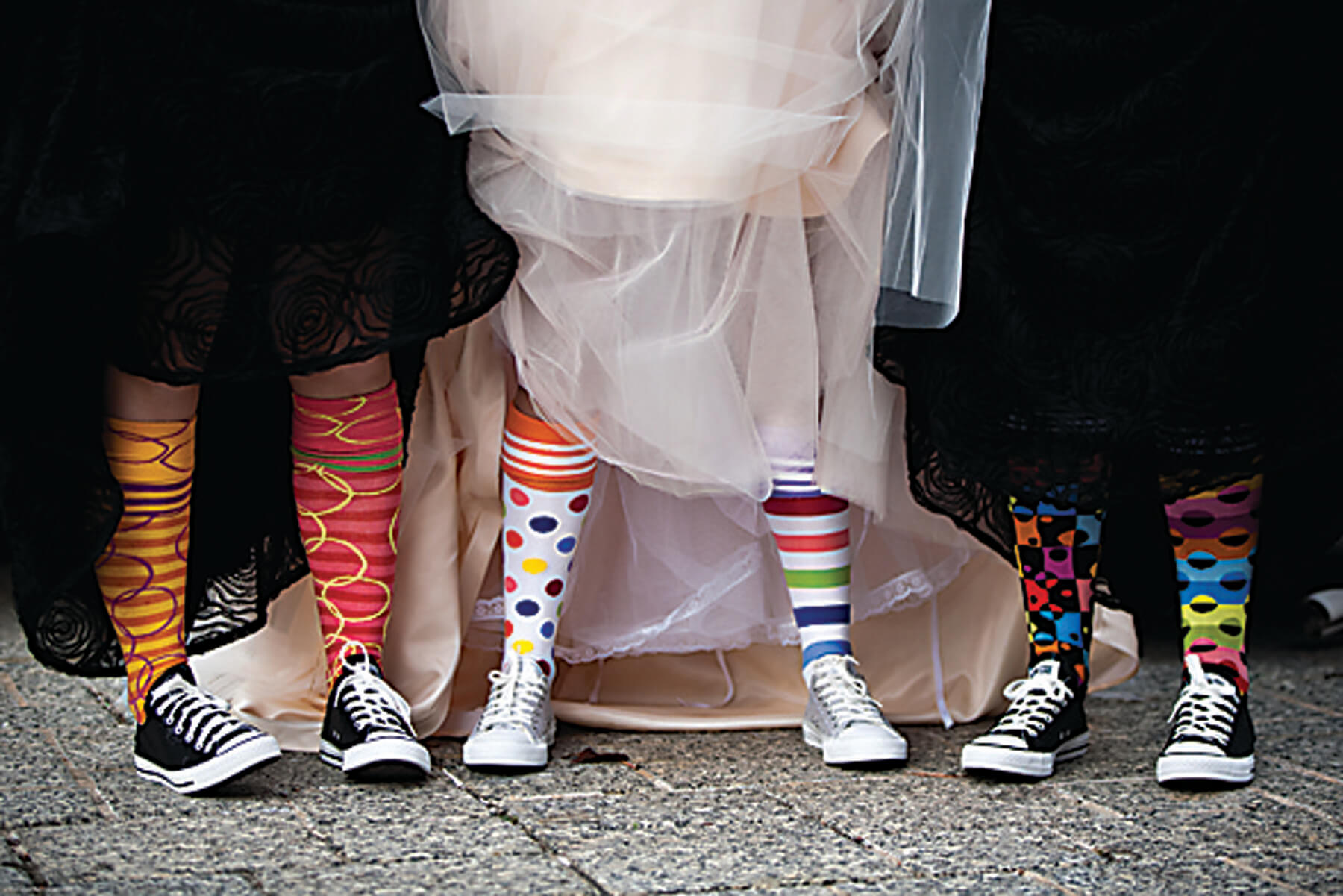 "Don't let anyone impose their ideas
on your wedding—it's your day.
You can do whatever you want."