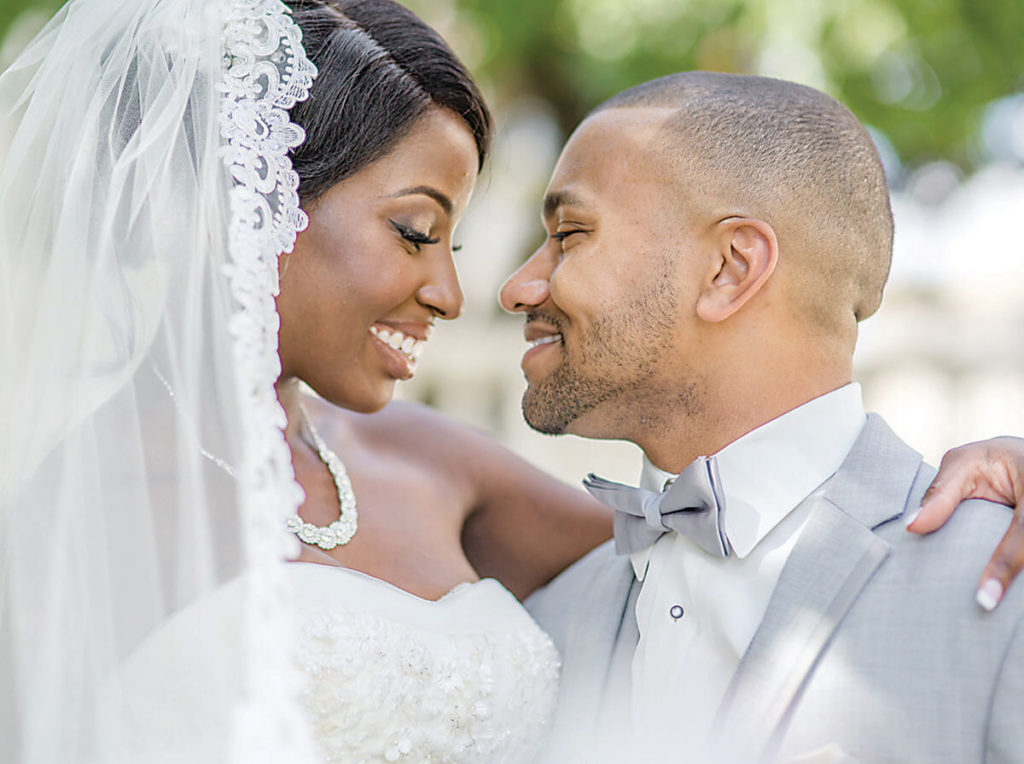 Sitting in traffic after one of their dates (she was heading back to Rockville; he lived in Baltimore), Isioma Mordi, who had moved to Maryland from Puerto Rico to work for the National Institutes of Health and who met David Wright at church, texted and told him she wanted to talk. "I hit rush hour," says Isioma. "It gave me a lot of time to reflect on the day." He told her he would drive to Rockville after church that night. "I thought it was a breakup text," says David. "I just wanted to rip the Band-Aid off." It was just the opposite. She hadn't been able to stop thinking about how it felt when she was with him. And about his sweet and caring ways. Late that night in the computer room at her apartment building, she told him, "I'm ready to move forward as your girlfriend. I want to have a relationship with you." David started laughing. And then managed a simple, "Yes."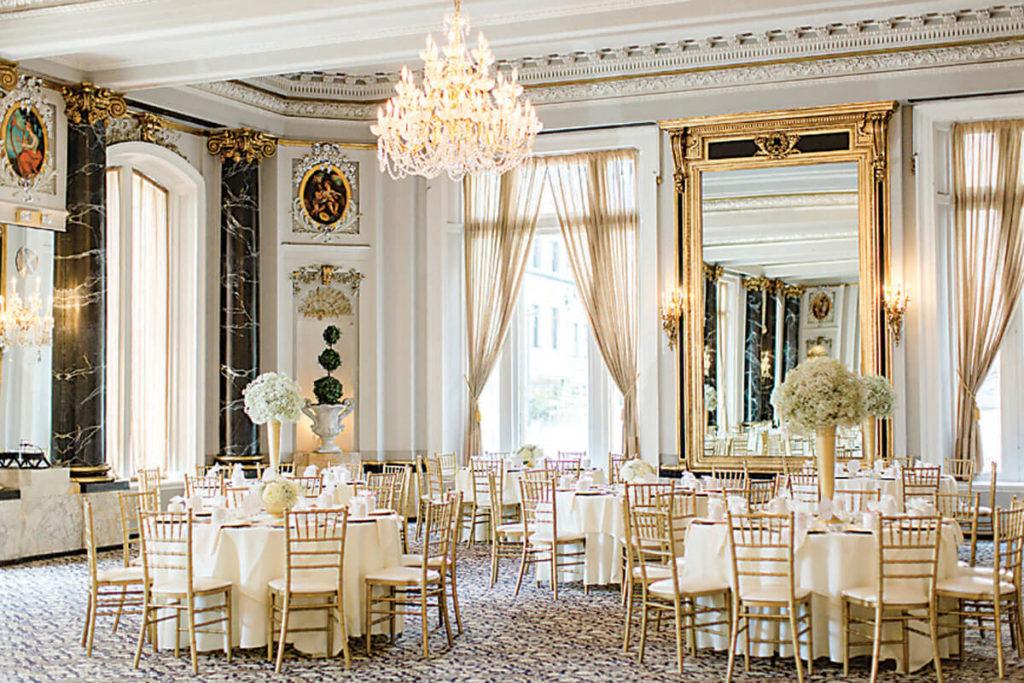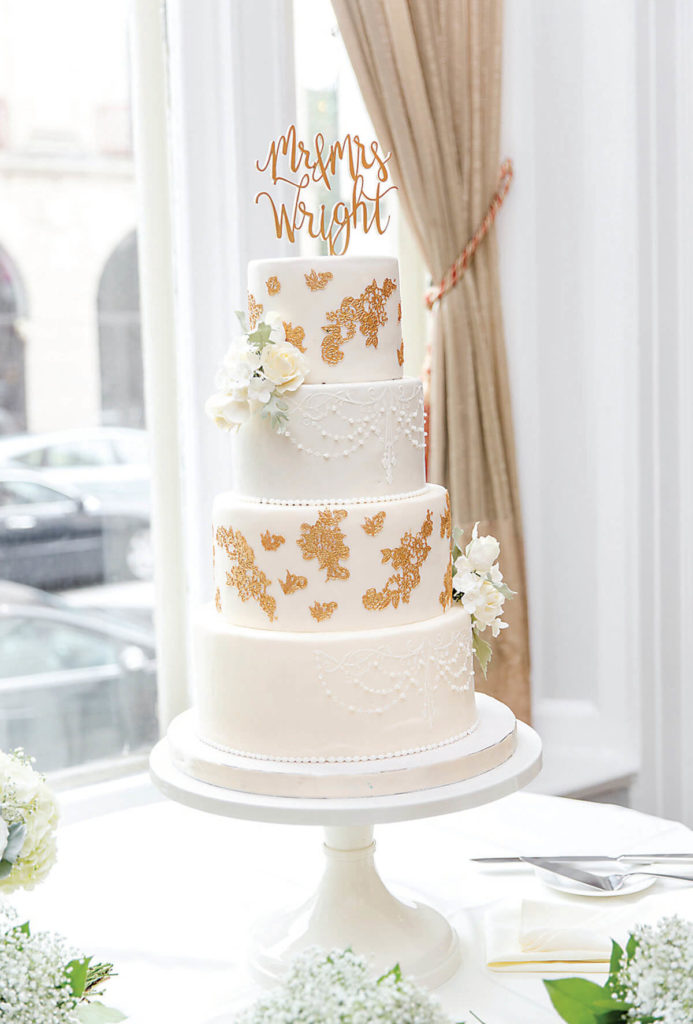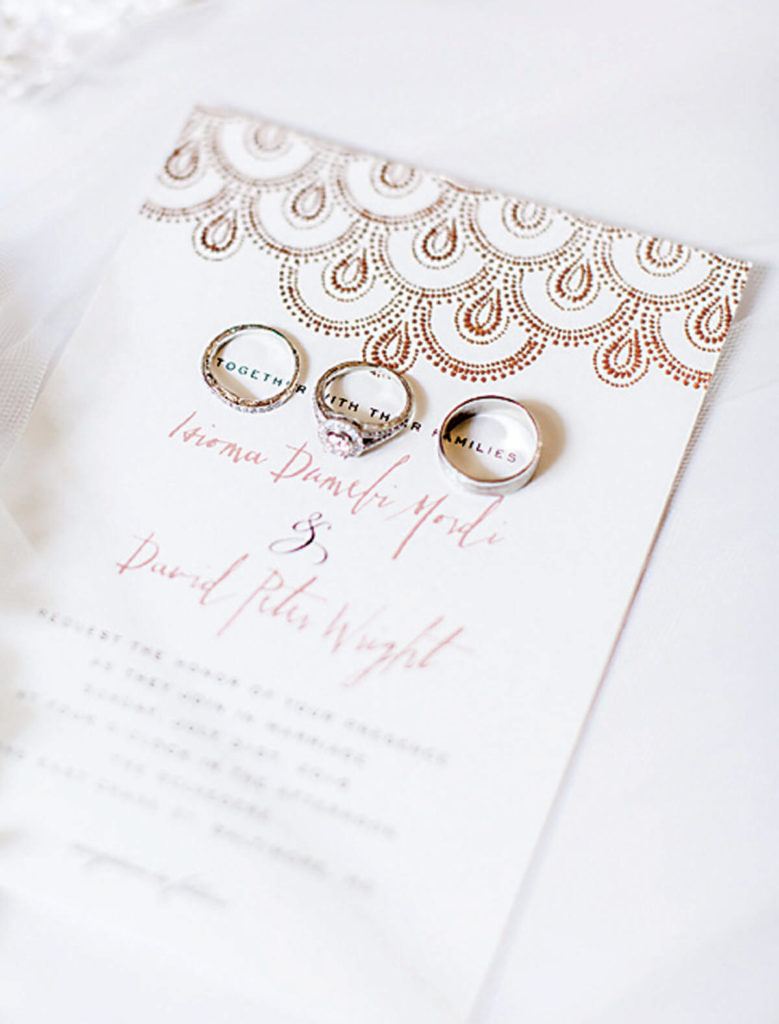 After two years of dating, David proposed at the site of their first date, Bubble Tea Café in Rockville, with an original song. Because she was so exhausted from her physician assistant finals, she didn't question when he said he was helping a friend out at the cafe with a musical tribute to the friend's wife for their anniversary. Even when David stepped in front of the microphone and started singing, it didn't compute. "It took me a long time to process what was going on," Isioma says with a laugh.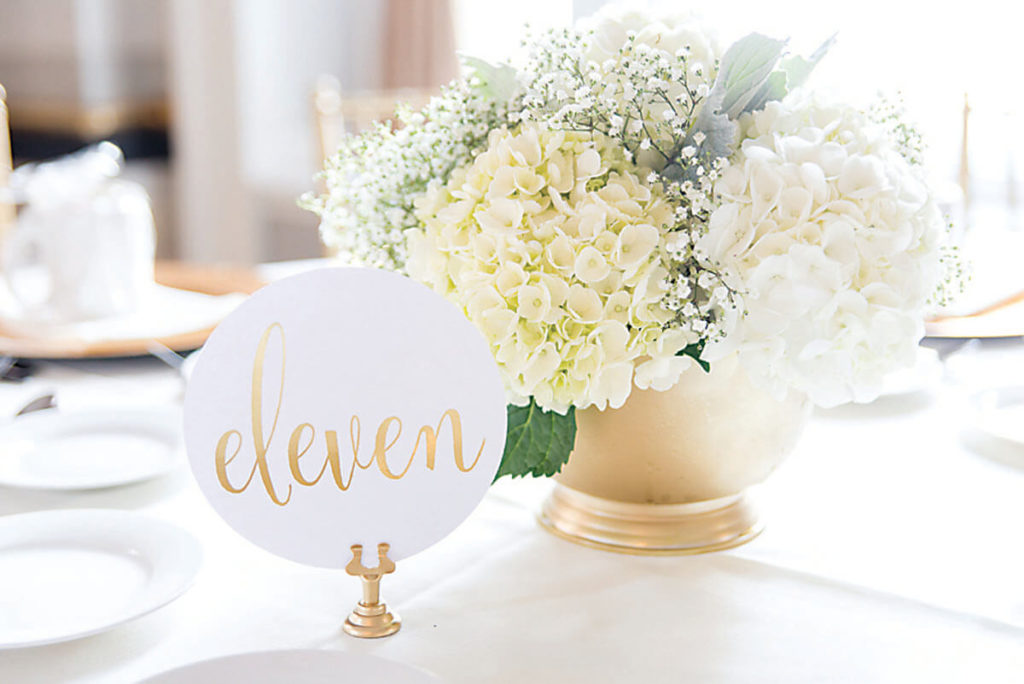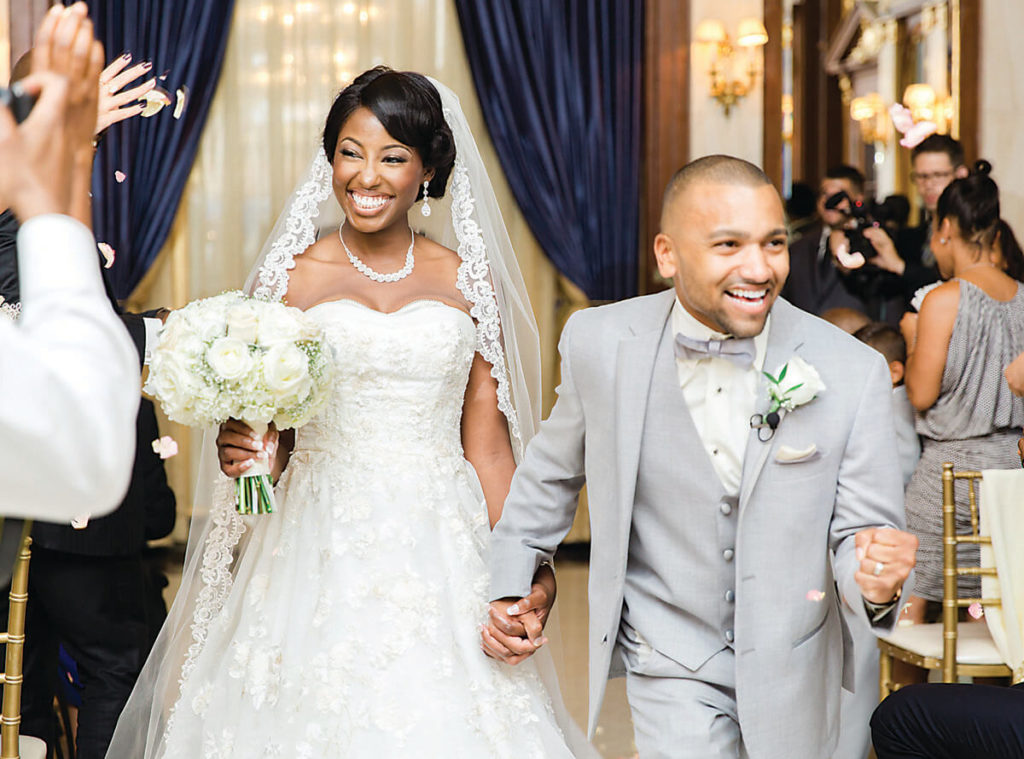 Their wedding at the Belvedere was elegant and warm with a vintage feel and lots and lots of gold accents. And there was a sense of closure. Before the wedding, there was commuting, traffic, school, and wedding planning, but now, says David, "We get to spend all our time together. I feel like I now have a place to call home. Now it's like, I'm going home to my wife."
BEAUTY Glam Qui by Marquia Kinard and Sade Turner (makeup); Nneka (hair) BRIDESMAIDS Devine Designs by Ms. Abigail CATERING Belvedere & Co. Events Fine Catering FLOWERS Flowers & Fancies GROOM AND GROOMSMEN Joseph Abboud tux from Men's Wearhouse (groom); Vera Wang tux from Men's Wearhouse (groomsmen) HONEYMOON Puerto Rico HOTEL Hotel Monaco Baltimore LIGHTING/DJ/PHOTO BOOTH Complete Weddings + Events LOCATION The Belvedere MUSIC Jen Bekier String Quartet (ceremony music); Tim Andrulonis Trio (cocktail hour) OFFICIANT Pastor Kim Shibley with Greater Grace Christian Fellowship in Silver Spring TRANSPORTATION 1954 Bentley from Lasting Impressions VIDEOGRAPHER Reflexion Videography WEDDING DRESS Oleg Cassini from David's Bridal
This Local Love originally ran in the 2017 issue.