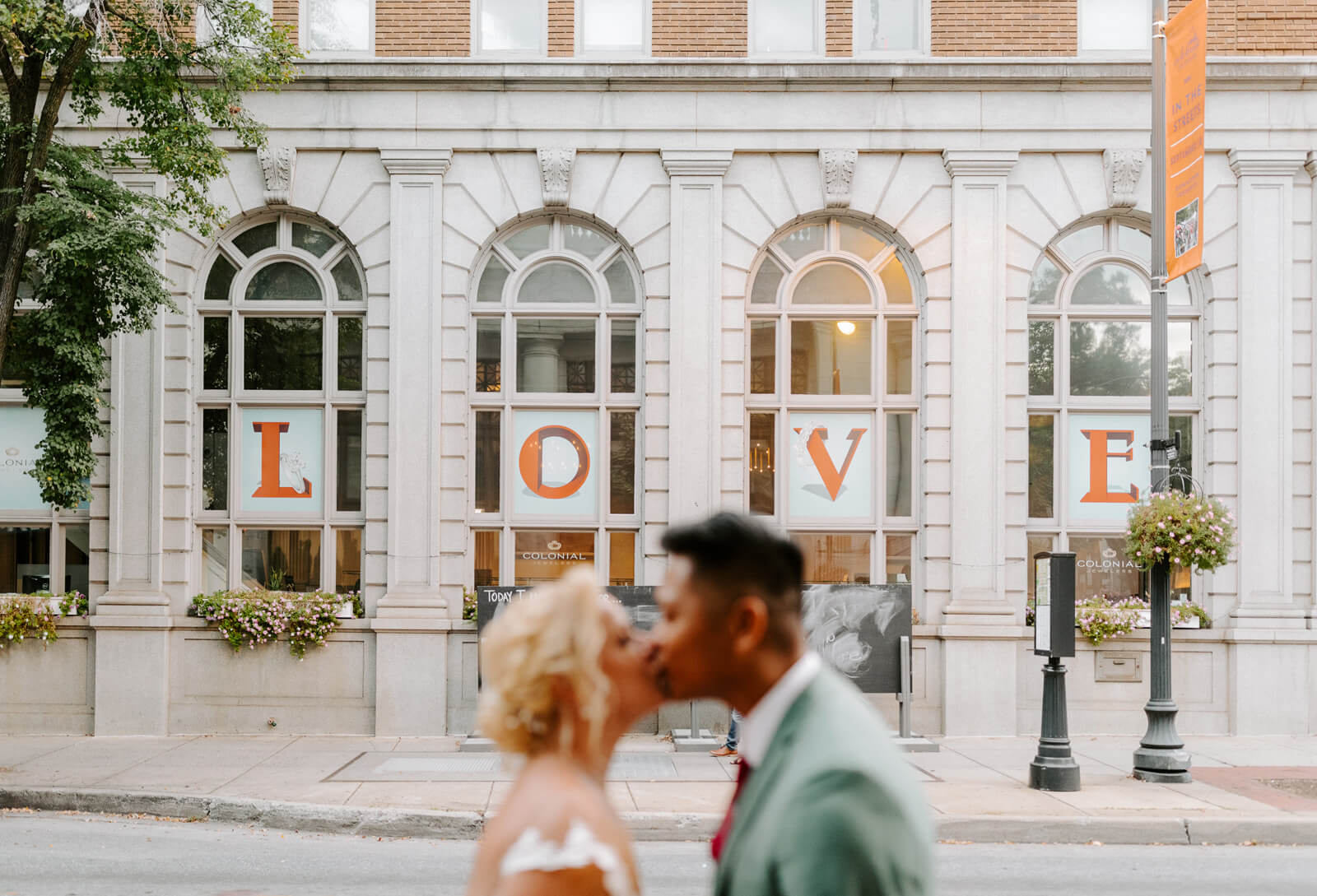 Occupations Amanda is a defense contractor; Bradley is a physical therapist assistant and wedding photographer
Wedding date September 4, 2022
Number of Attendees 150
Number of Attendants 7
How You Met We had been around the same group of friends for years. We're in the volleyball community in Baltimore and had frequently seen each other at tournaments and different social gatherings. Volleyball has played a HUGE role in our relationship.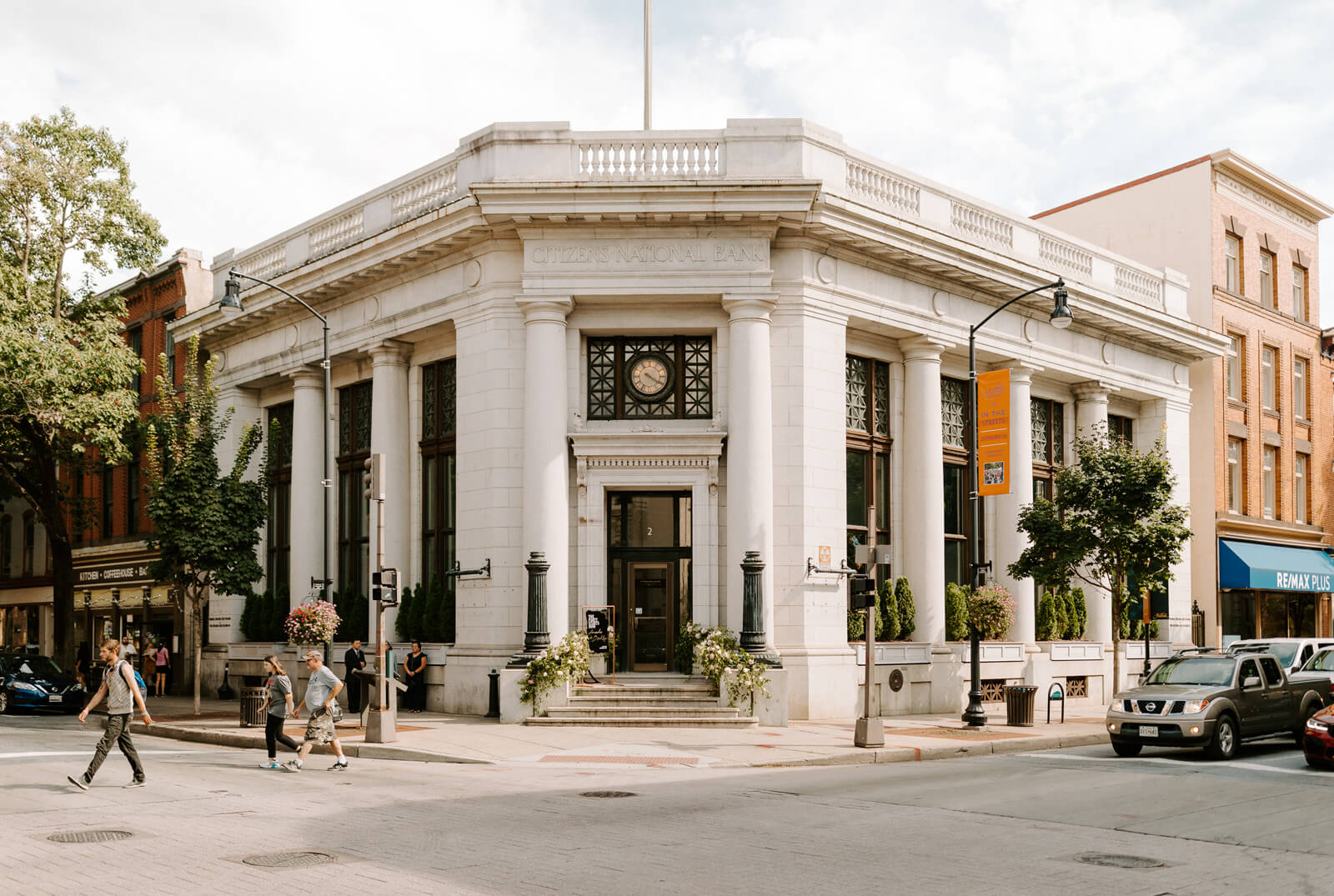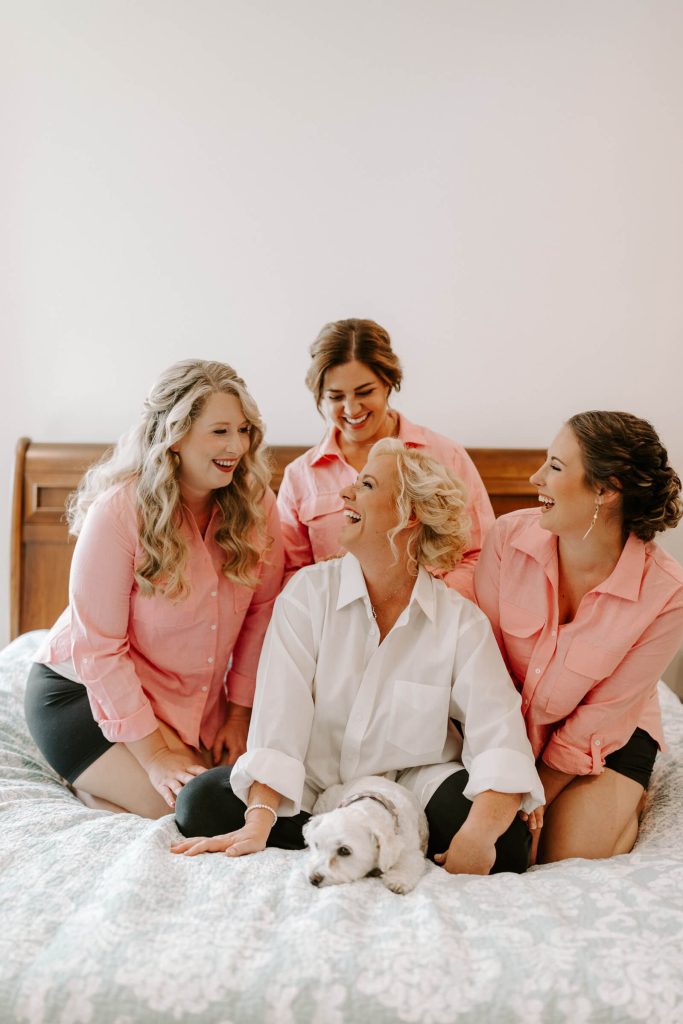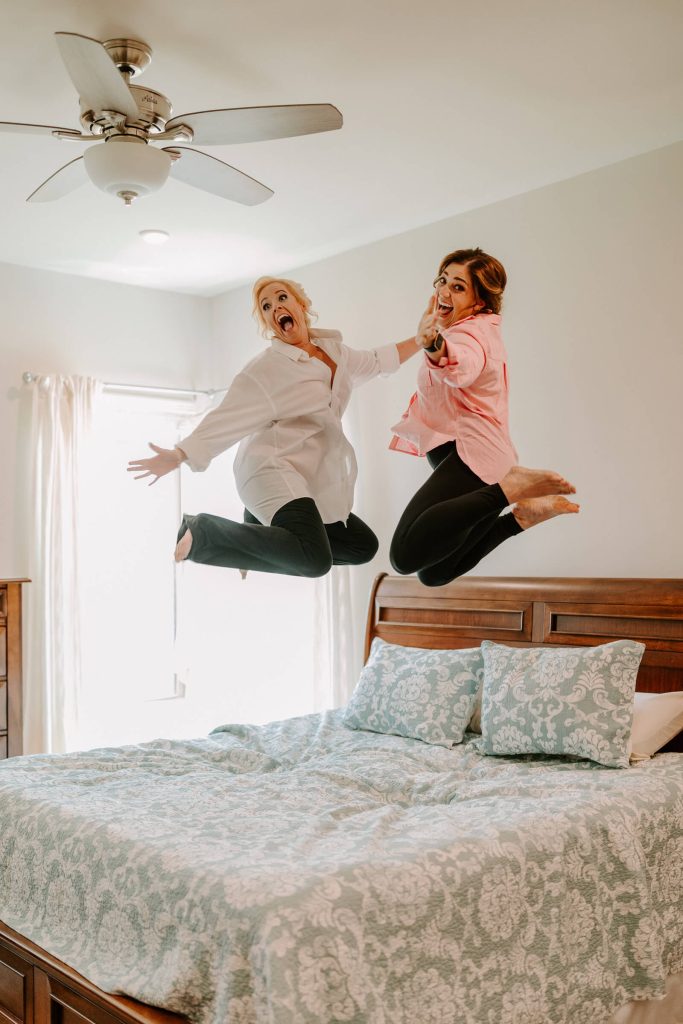 The Engagement According to Brad, he had been planning the engagement for a long time, meticulously going through all the details. He looped in all the right people, had the perfect ring, rehearsed exactly what he was going to say, and now, it was showtime. On Christmas morning, after all the presents had been opened, he rounded us all up for the annual "Christmas Morning" family picture. He set up the tripod and went to work posing everyone. Snap, first picture was done. Brad went and inspected the photo. "Let's take one more," he said, always striving for that perfect picture. The self-timer was set again, and he made his way over to his spot next to Amanda. Only this time, he wasn't standing, he was down on one knee! Amanda looked down, butterflies in her stomach, as Brad held up a ring. An ENGAGEMENT RING! Everyone waited for those four little words . . . and waited . . . and waited. But those words never came, in fact, Brad said a total of ZERO words the entire proposal. Instead, he just stayed on bended knee, holding a ring in the air, until Amanda finally broke the silence with an excited "YES! OF COURSE!" Brad included Amanda's entire family in the proposal. Recruiting her parents, brother, and sister-in-law to hold up a sign that read "Will You Marry Me?" in the background during the family photo. Brad always says, "Pictures say 1,000 words and we got 2 photos of the proposal, so I got 2,00 words in!"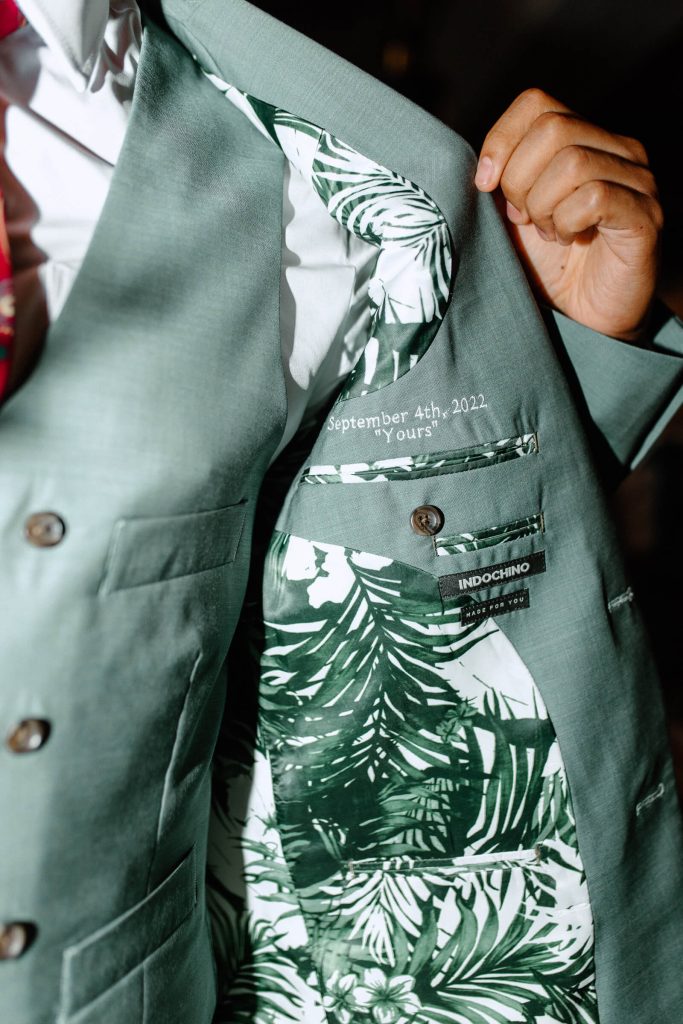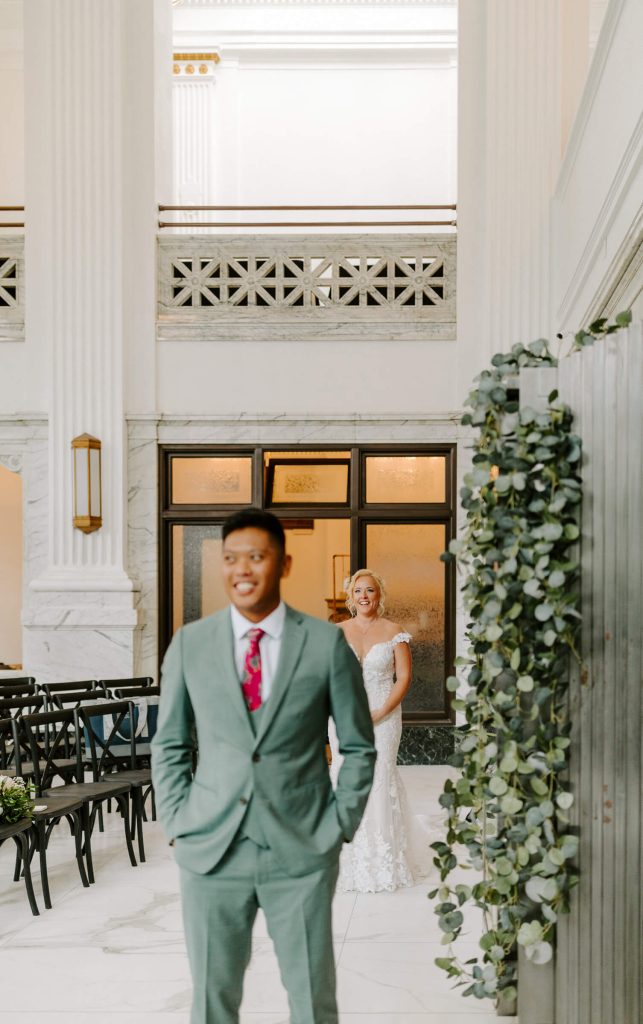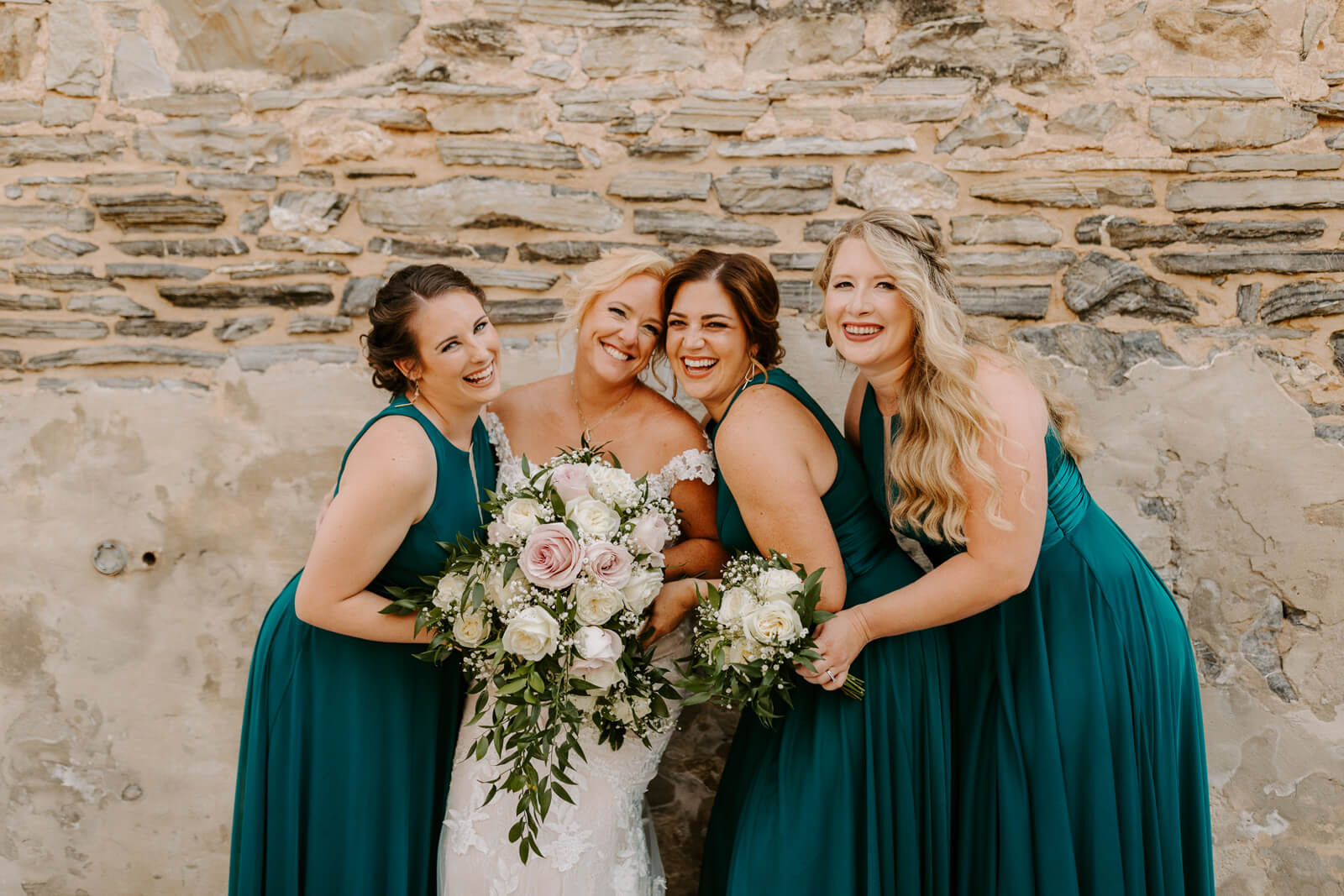 Wedding Design Inspiration Classic, elegant, with a Great Gatsby/Old Time Hollywood theme.
What Was Unique and Special About Your Wedding Day In the beginning months of us dating, the first song Brad sent me was Russell Dickerson's "Yours." Ever since then, that's been our song. We've seen Russell in concert a couple of times, even had backstage passes to meet him, where he signed Brad's guitar. For our first dance, Brad surprised me with an acoustic version of him singing "Yours." It was such a special moment and made Amanda "ugly cry." It was also fun watching everyone realize that it was Brad singing our first dance song.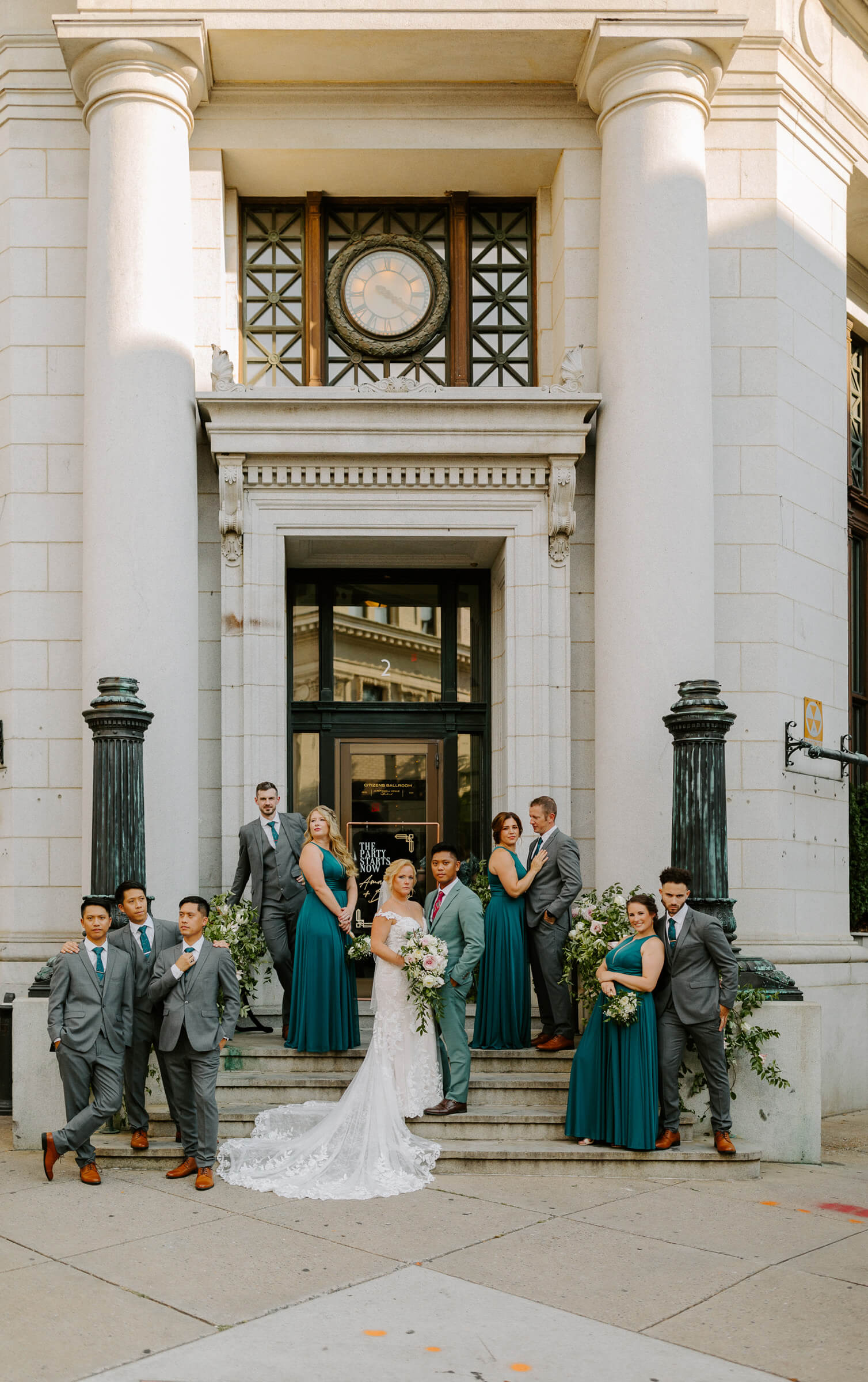 Favorite Details THE VAULT!! Not many people can say they got married in front of an old bank vault, and we loved the opportunity to make our wedding unique. The mezzanine also turned into an unexpected blessing. Originally, we had wanted all of our guests downstairs, but since this was a new venue, they had never accommodated so many guests on the main level. Our solution was to seat some of our guests on the mezzanine level. They had a blast, getting a bird's eye view of all the special moments and then joining us down on the dance floor after dinner. Our audio guest book through FetePhone. We loved being able to hear everyone's voices wishing us a happy wedding and marriage. Brad surprised me this past Christmas by getting a personalized vinyl record with the guest recordings on one side and his recorded version of our first dance song on the other side.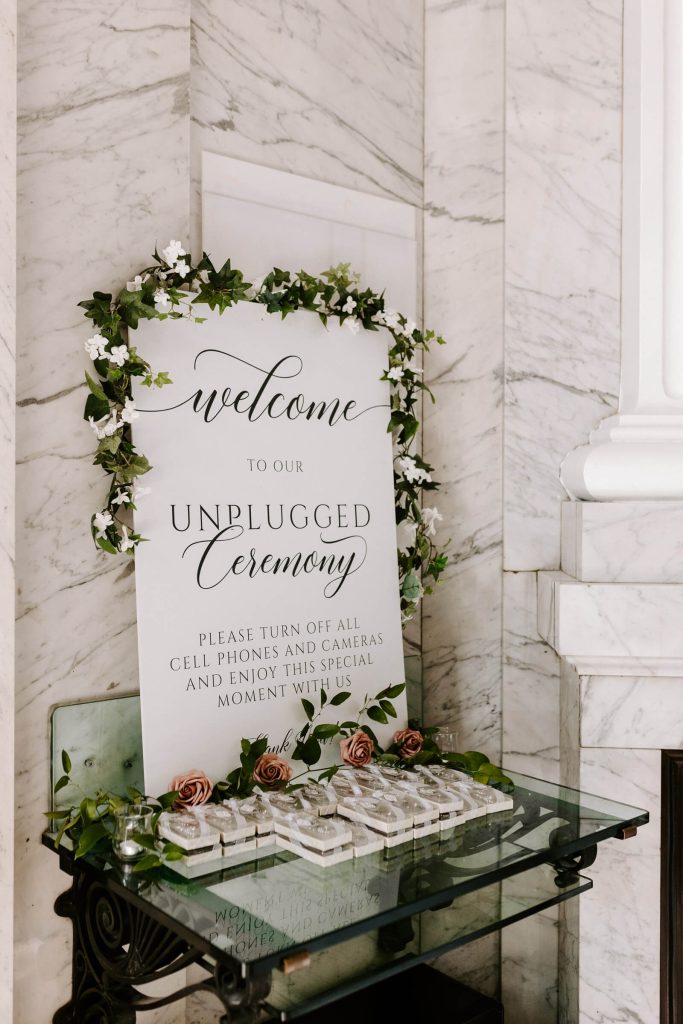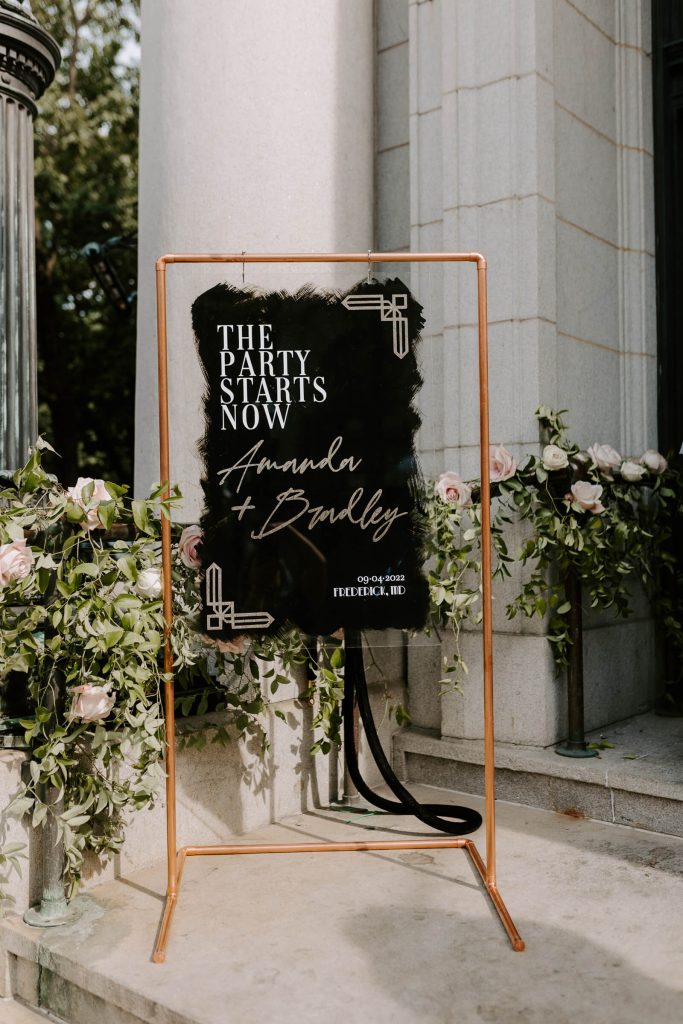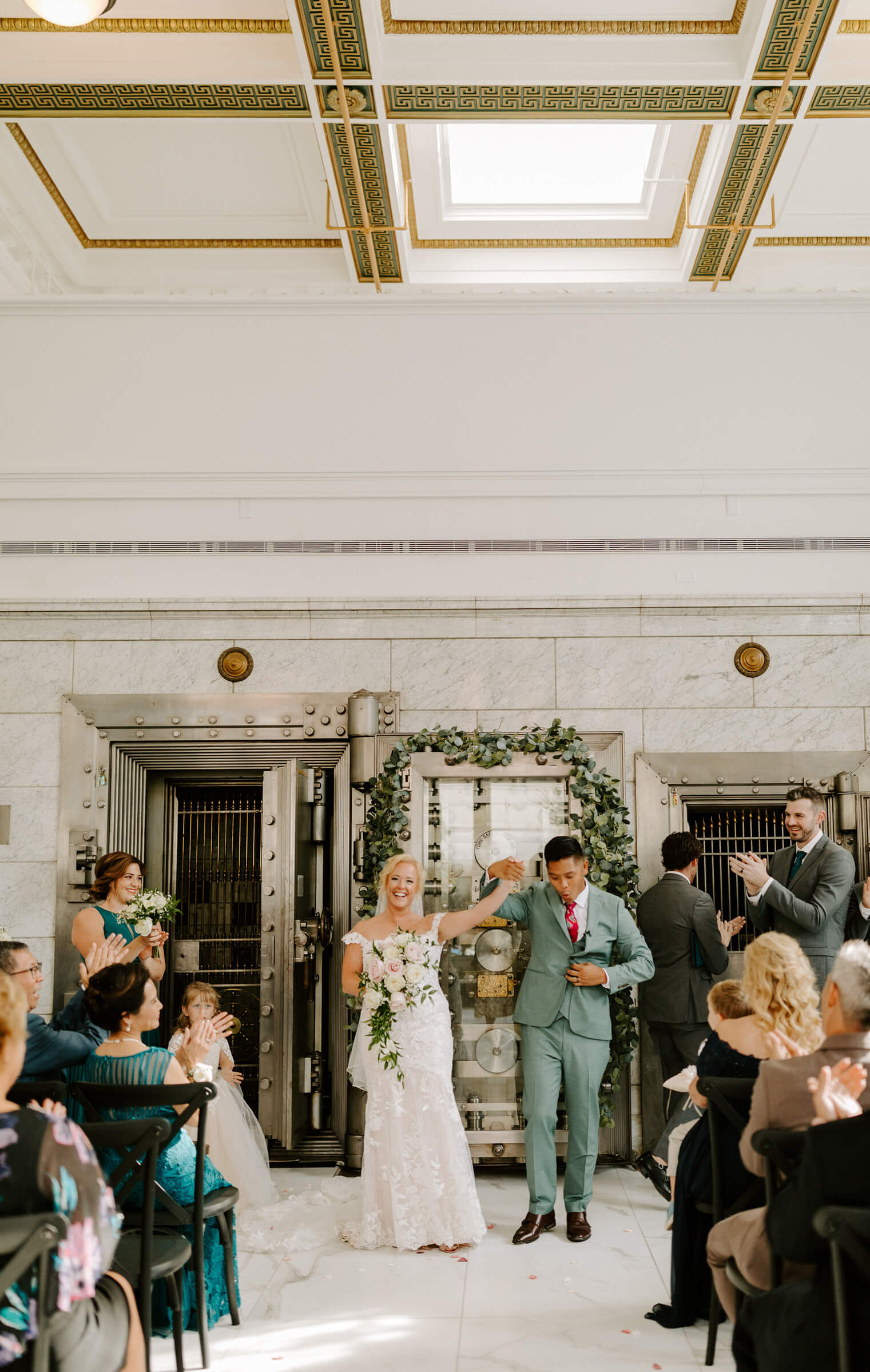 Most Unexpected Event On Your Wedding Day The mid-reception dress change. Amanda got so hot dancing and enjoying everyone's company that she went up to change into her after-party dress earlier than expected, but man did she look good, said Brad. As if everyone wasn't already focused on her, the wardrobe change was a showstopper!
Piece of Advice GET A WEDDING PLANNER! They were life savers. If you think being in the industry helped, boy does it not. It makes it like 50x worse because you have more input and specifics being behind the scenes.